I've always loved a good deal. Coupons and free shipping are my jam. And if something is totally free…sign me up! Today, I've compiled a list of freebies for kids! I hope you find some amazing free things that your child will love!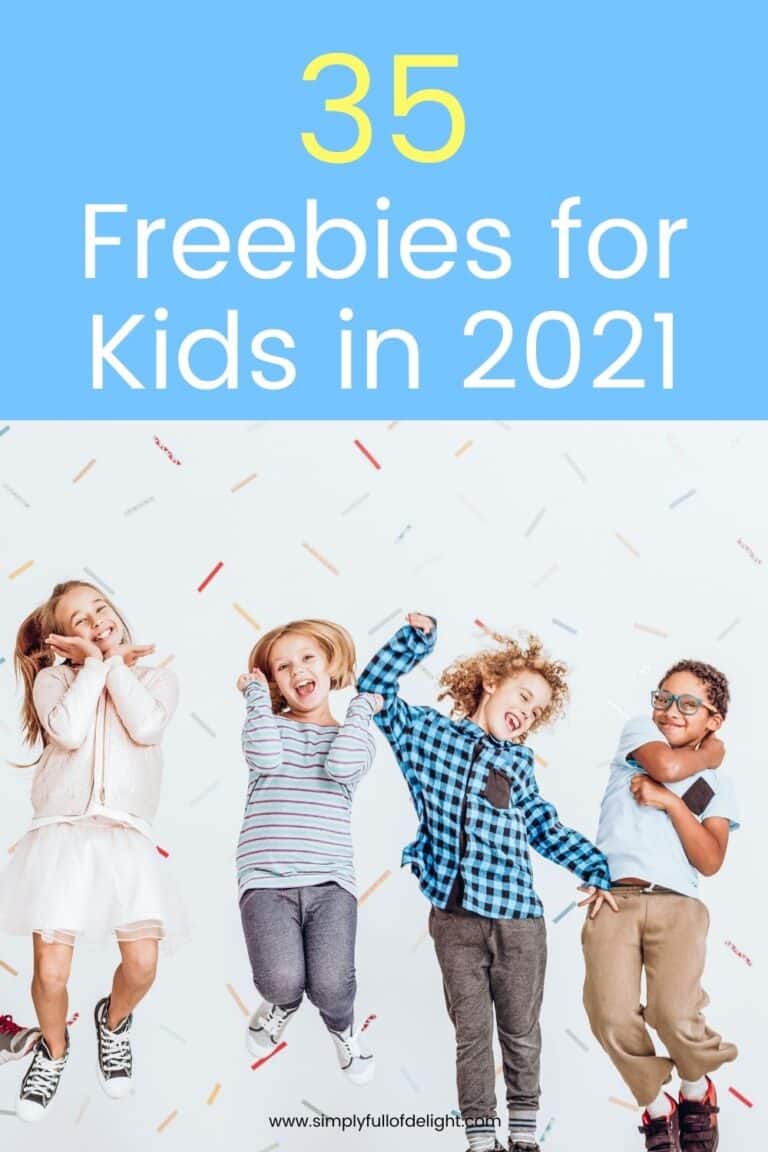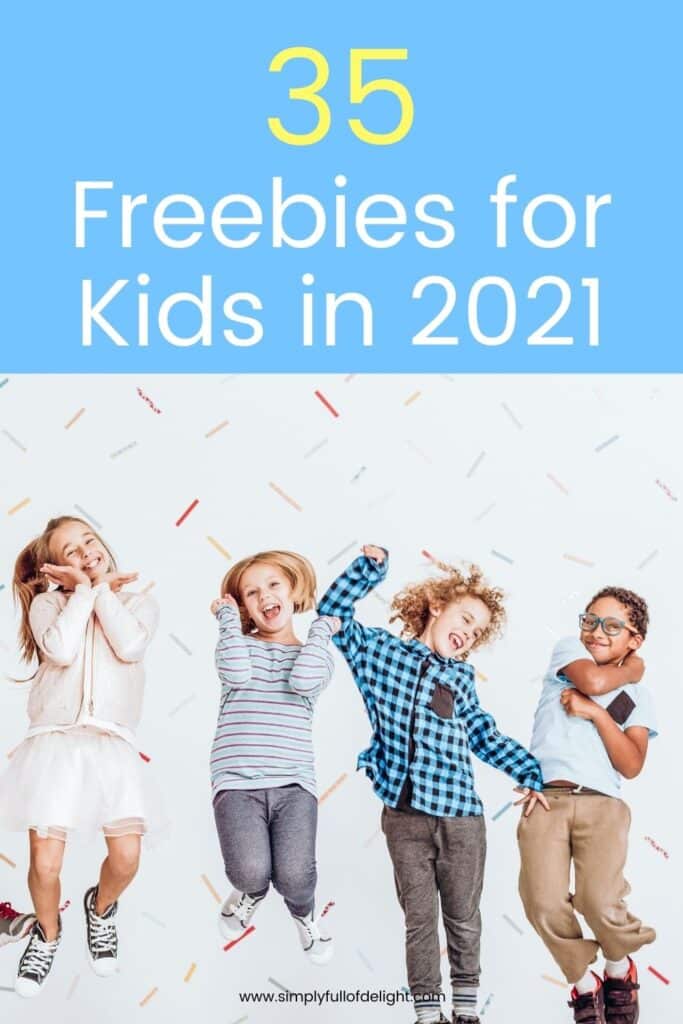 I've organized these free items into three sections. First, there are items that you can receive in the mail or online for free. Next, you will find free printables and activities for kids. And lastly, there are some freebies for kids that you can seek out locally!
Let's explore some free stuff for kids!
Disclosure: This post contains Amazon affiliate links. If you click on the link and purchase an item from Amazon, I will receive an affiliate commission.
Free free stuff for kids by Mail or Online:
1) Free Letter from Mickey and Friends – Your child can write a letter to Mickey or Minnie, or any of their favorite Disney characters and they will send your child a letter back! Find more details here about writing a letter at Disney Dream Co.
2) Lego Magazine Subscription: Free mail for kids! Children ages 5-9 can receive a free subscription to Lego Magazine. They can get 4 free magazines each year filled with comics, activities, and ideas for Lego creations. Check out the details here to get your child's free subscription.
3) Free Pass to National Parks – If you have a 4th grader – be sure to print out your free pass to get into a National Park this year! Click here for more info on the free National Parks passes! If you don't have a 4th grader check out this page for dates that Park Passes are free to everyone!
4) Free Flower Seeds: Sign up to be a Butterfly Hero and get a free Butterfly Garden Starter Pack in the mail! Check out the details here for free Flower seeds.
5) Free E-books on Amazon: Amazon offers free e-books to kids! There are SO many titles! My family uses this freebie when we are on vacation. With free e-books, we always have bedtime stories with us! Find free Amazon e-books here.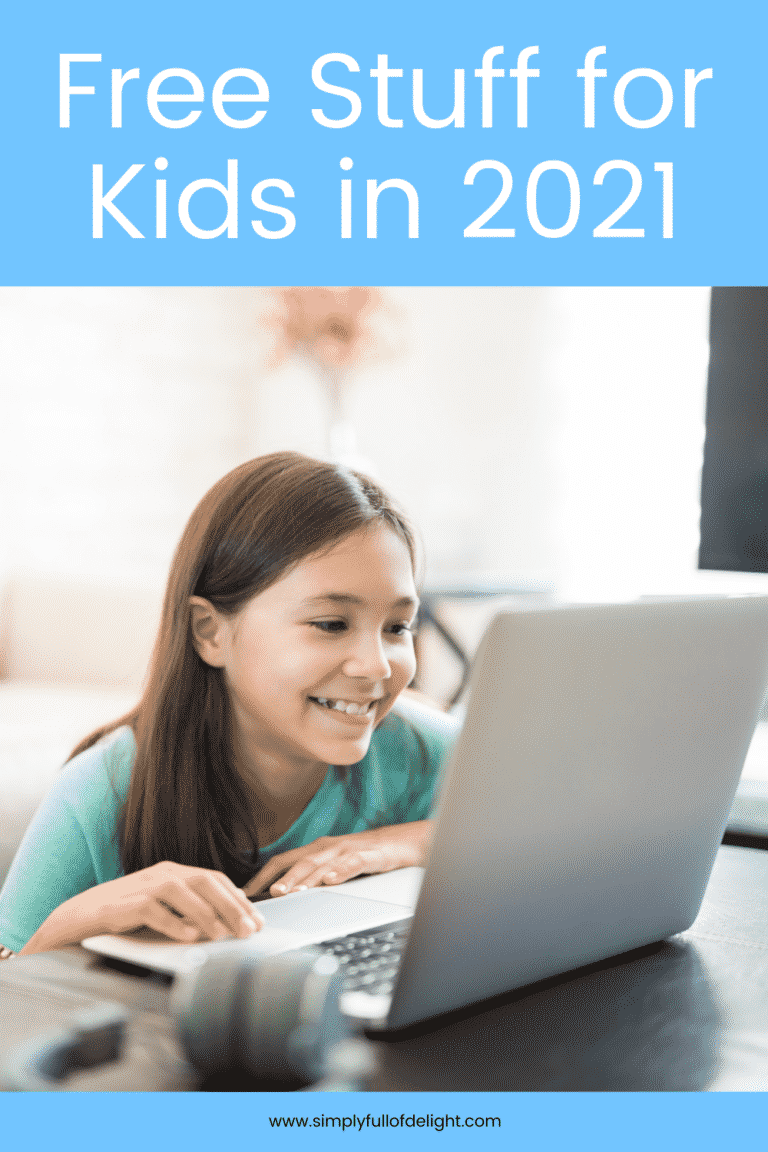 More free kid stuff in the mail or Online!
6) Freebies Via Summer Reading Programs: Did you know that many large companies offer incentives to children for participating in their summer reading programs? Find more info through Atlanta's Frugal Mom about all the free things your child can earn by reading this summer!
7) Board Books – You can find free board books for toddlers (just pay for shipping!) from Babsy Books. Visit Mom Money Map for the coupon code and details.
8) Movie Rentals – You can score free Redbox Movie Rentals! Who knew!? Read more about it here at Two Kids and a Coupon.
9) Dolly Parton's Imagination Library – This amazing program sends free books to children ages birth-5 years old. Visit the Imagination Library to learn more and sign up. Now that's some awesome free kid stuff in the mail!
10) Autographed Astronaut Photo – Your child can request an autographed photo of his/her favorite astronaut. How cool is that! Check out the details on the autographed astronaut photo here.
Pretty amazing free stuff for kids, right? Let's move on now to the…..
Free Printables and Activities for Kids
1) Lego Activities – Need some fun Lego building challenges to keep your kiddos engaged and occupied this summer? Find everything you need for these fun Lego challenges at Saving Talents. Want more? Here's a 28 day STEM Lego Building Challenge from Attachment Mummy.
2) Dinosaur Memory Game – Have a fan of dinos? They will adore this freebie for kids! You can print out a free dinosaur memory game for your child at Simple Everyday Mom.
3) Cut & Paste Letter Crafts – Need a quiet activity? This will do the trick! You can grab 5 Free Cut & Paste Letter Crafts from Paper Heart Family! Need more? Head over to Making Learning Fun for more free cut & pastes.
4) Cheerio Snacktivity Placemat – You can score your own Cheerio Snacktivity Placemat (as shown below) at U Ready, Teddy? Perfect for keeping those little ones busy!
More Free Stuff for Kids: Printables and Activities!
5) Disney Scavenger Hunt – Print out your own free indoor Disney Scavenger Hunt map at Play Party Plan. This scavenger hunt looks so fun, I want to do it too! 🙂
6) Feed the Shark Game – This freebie is perfect for your toddlers! Let your little ones learn color recognition skills and refine their motor skills with this Feed the Sharks game by Mommy Made That.
7) Playdough Mats – Looking to spark creativity and engage your child even longer during playdough time? Try these free playdough mats (from my blog!)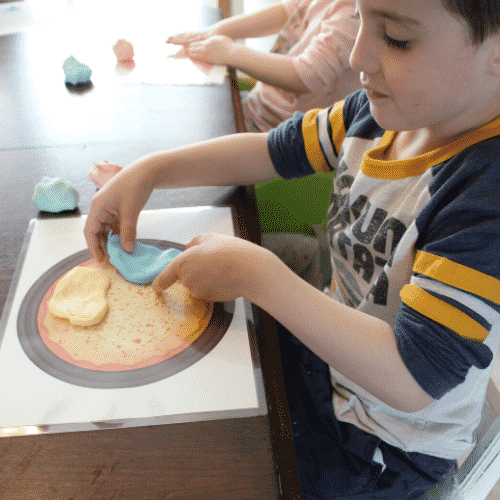 8) Color by Number – I remember loving color-by-number pages when I was a kid! Print off a few of these pages from The Keeper of the Memories for your child and enjoy some quiet time! Want more? Find more Color by Numbers here by the Denver Housewife.
9) Space Bingo – Print out a free copy of this Space Bingo game by The Artisan Life and have a Bingo Night with your kids! Also, bingo could be great for a party! Be sure to check out her other printables (like this adorable Llama prek pack!)
10) Backyard Activity Cards – Looking to engage your children outside? These free Backyard Activity Cards are perfect! Print out your copy at Four to Love.
More Free Printables and Activities
11) Coloring Pages – Score some free Unicorn Coloring Pages over at Roots of Truth. Find some free Summer themed Coloring Sheets and some Free Number Coloring Pages 1-10 on my blog here. Or print out some Mommy & Me coloring pages over at High Chair Chronicles.
12) Charades – Print out your own Disney Charades game over at Moms and Munchkins. Or if you have a younger crowd, you can get this Animal Charades card set from Journey to SAHM.
13) Dot to Dot Sheets – Find lots of free printable dot-to-dot worksheets over at Planes and Balloons. You can print out cats & dogs, robots, dinosaurs, and more! Your kids will be having fun AND learning!
14) Look & Finds – Do your kids love looking for the hidden items in a picture? Print out some free Look & Finds on my blog here. Want more? Go over to All Kids Network!
15) Dot Marker & Sticker Pages – If your kids love Do-a-Dot Markers, you've got to check out all the free Dot Marker Pages over at Two Pink Peonies. These pages can be used with dot markers or dot stickers. What a great quiet time activity!
16) Sensory Bins – Print out this free Fossil Sensory Bin activity by ABC's of Literacy for your child! Check out other fun ideas to create Sensory Bins with things you already have around the house here on my blog.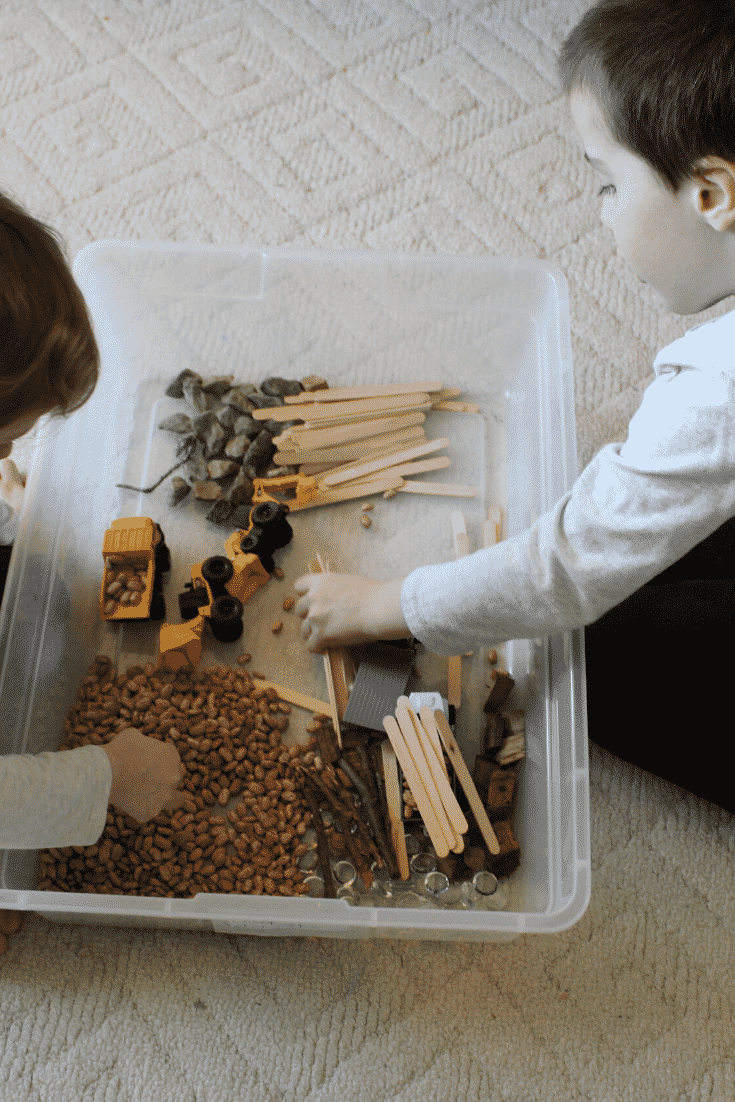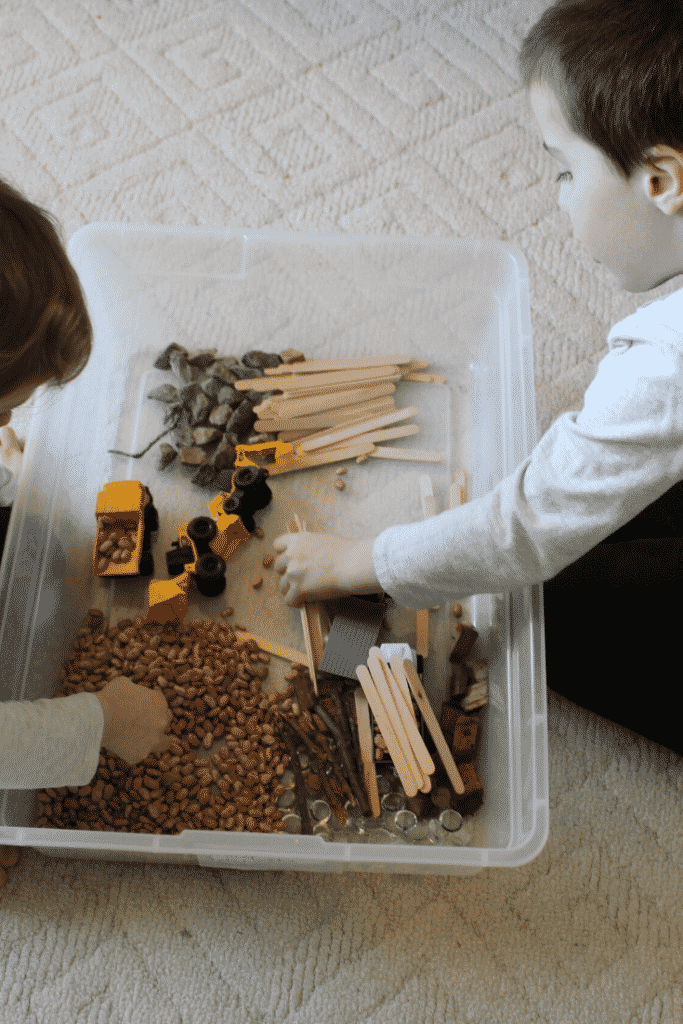 Let's move on to….
Local Free Fun For Kids
1) Free Workshops – Home Depot hosts free kid workshops every month. Find details here on the Home Depot site.
2) Geocaching – If you are looking for a great way to get out with your kids and explore, try geocaching! If you've never heard of it, watch this short video about geocaching!
3) Kids Bowl Free – Children can get two free bowling games each day, all summer long through this program! Check out the details about Kids Bowl Free here.
4) Birthday Freebies – Many restaurants give out freebies for birthdays! Check out the birthday freebies list here. (Be sure to check with your local stores to see if they participate).
5) Good Grades Rewards – Similarly, many restaurants give freebies to kids with excellent report card grades! Here's the freebies for good grades!
Free Online Learning Programs
1) Learn a Foreign Language with Duolingo – With Duolingo, your child can learn a foreign language for free. What an amazing way to learn a valuable skill!
2) Learn Graphic Design with Canva – Canva is a free program for graphic design. Your child can create coloring pages, printables, invitations and more. My 10 year old loves to play around with the program, changing colors, fonts, adding text boxes and photos.
3) Learn Keyboarding/Typing Skills – Teach your child keyboarding skills with the free typing program at typing.com. They make learning to type fun!
4) Learn Simple Programming – On code.org your child can learn simple coding skills while having loads of fun! What a great way to learn a very marketable skill!
I hope you've found some amazing freebies for kids! If you know of any other free stuff for kids, feel free to share in the comments section!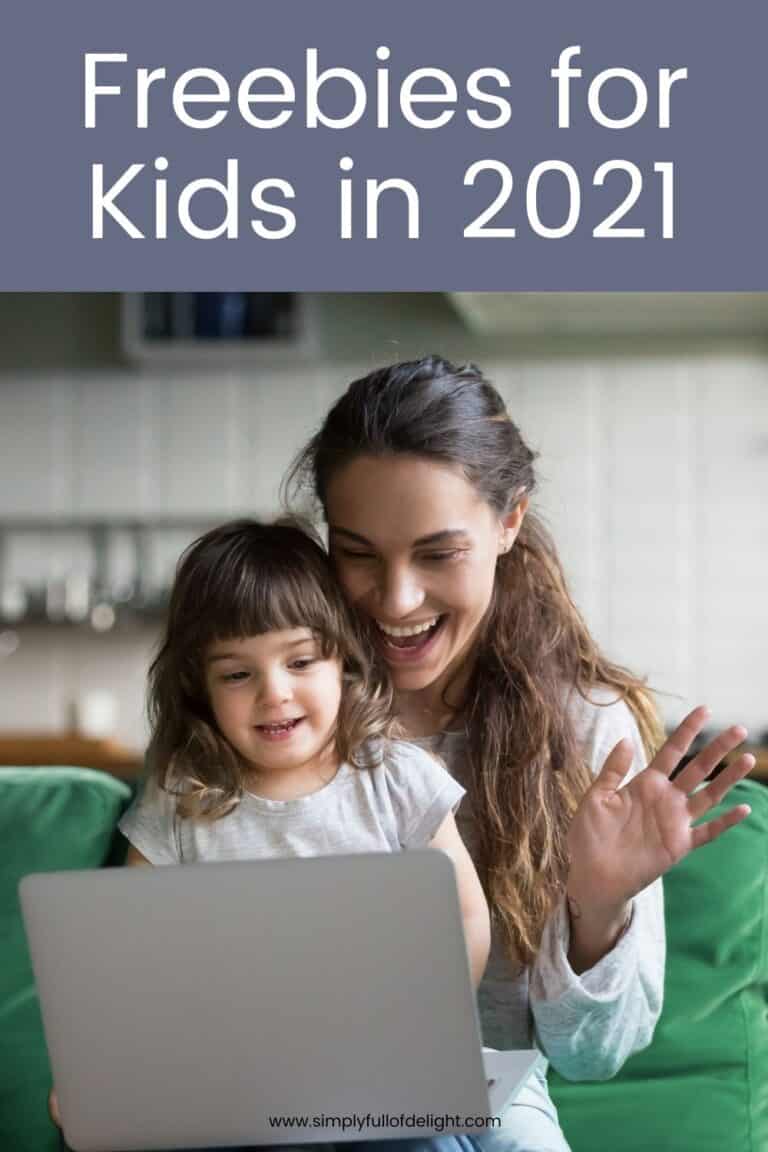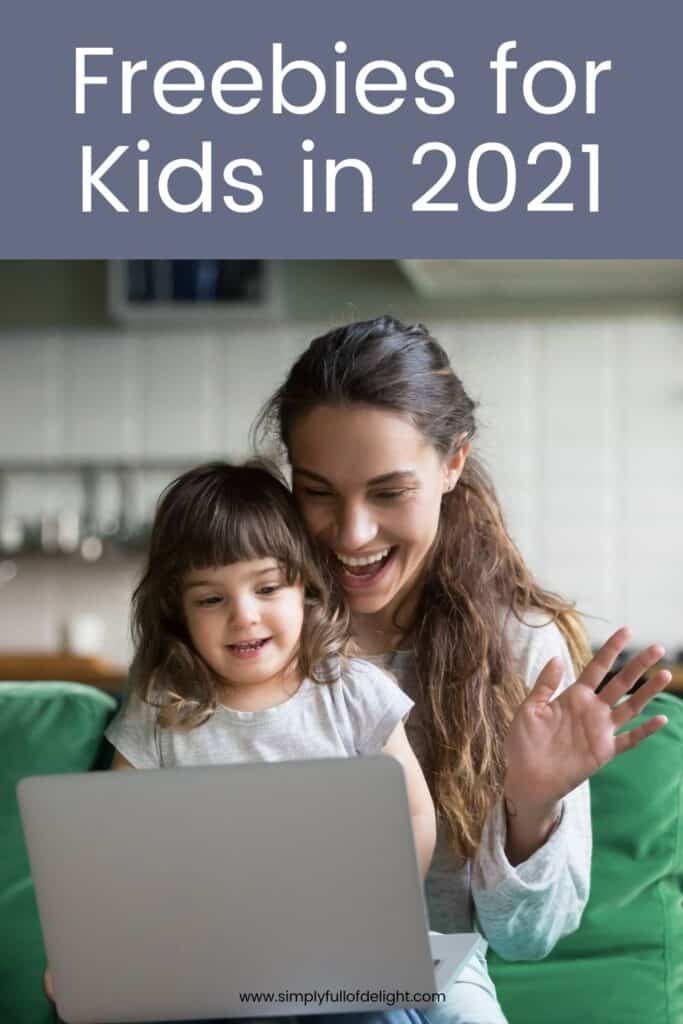 Here's some Free Kids Stuff Articles you might Enjoy!
Related Posts:
And…if you found this Freebies for Kids article helpful, share it on social media! Many thanks!