If you are teaching your child numbers, there's nothing better than reinforcing what they have learned. Here's some free preschool number coloring pages 1-10 to help your child identify numbers and learn one-to-one correspondence!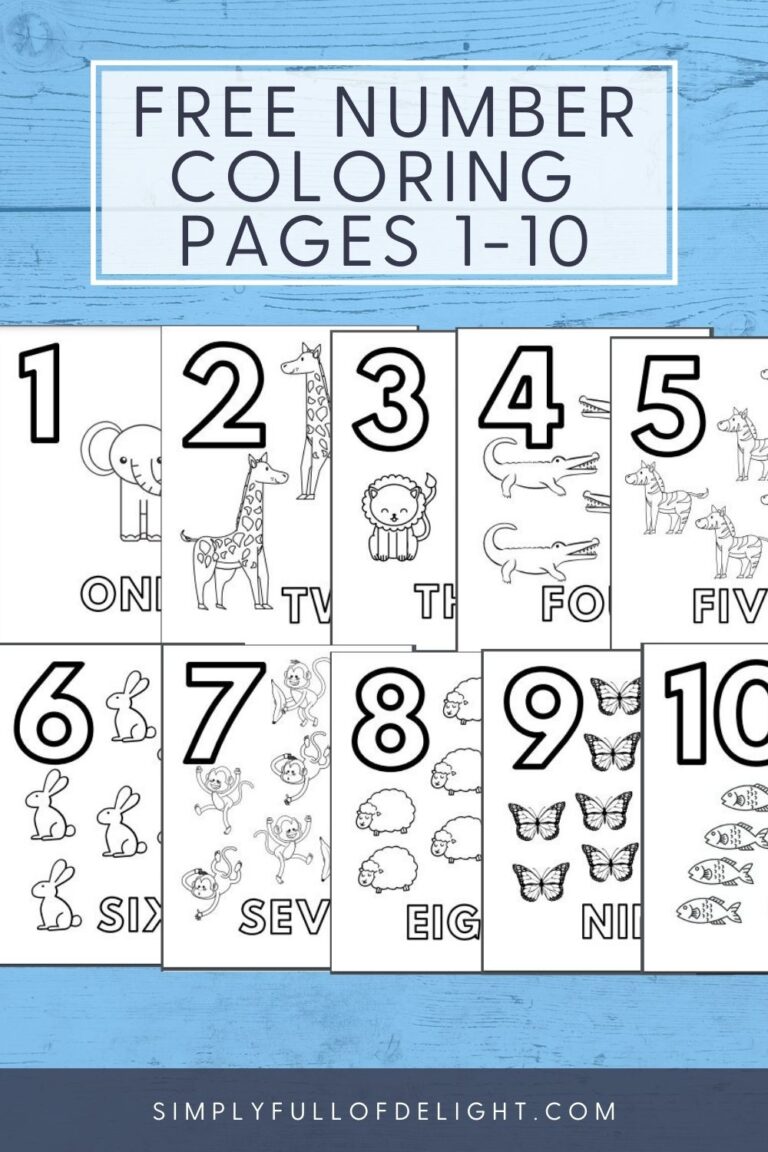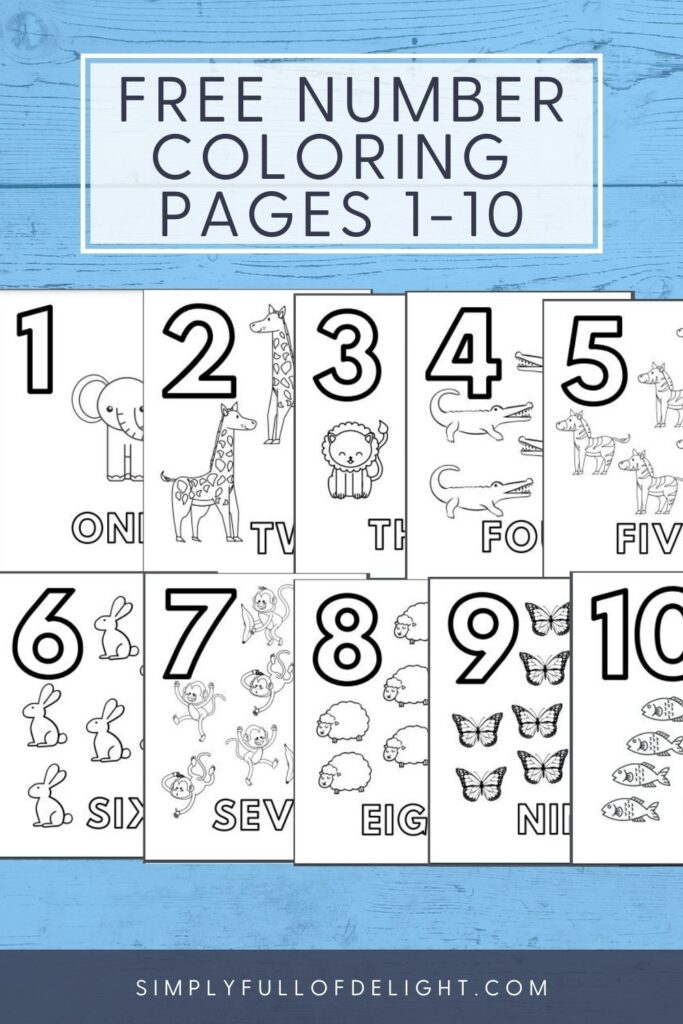 My preferred method of teaching is hands-on learning. I love it when kids can play, have fun, and learn at the same time.
This set of numbers coloring pages can be used as a coloring page, number worksheets to trace, a painting page, or laminated for use with dry erase markers or play dough!
You could even have your child use counters to place on each animal as they count. The printable numbers and animals could be cut out and used as a scavenger hunt to find items.
There's so many possibilities and different ways to use these number pages!
Disclosure: As an Amazon Associate I earn from qualifying purchases at no additional cost to you.
Printable Preschool Number Coloring Pages PDF file
These printable number coloring pages are animal themed! Each page has the numeral, the word, and the corresponding number of animals. Your children are going to enjoy these pages again and again!
You can print out the following free numbers pages: 1 Elephant, 2 Giraffes, 3 Lions, 4 Alligators, 5 Zebras, 6 Bunnies, 7 Monkeys, 8 Sheep, 9 Butterflies, and 10 Fish.
To grab your Preschool Free Number Coloring Pages 1-10 visit the Free Resource library that is for my email subscribers. If you aren't a subscriber yet, simply drop your email in the box below and gain instant access to these free printable number coloring pages, plus many, many more free printables for kids of all ages.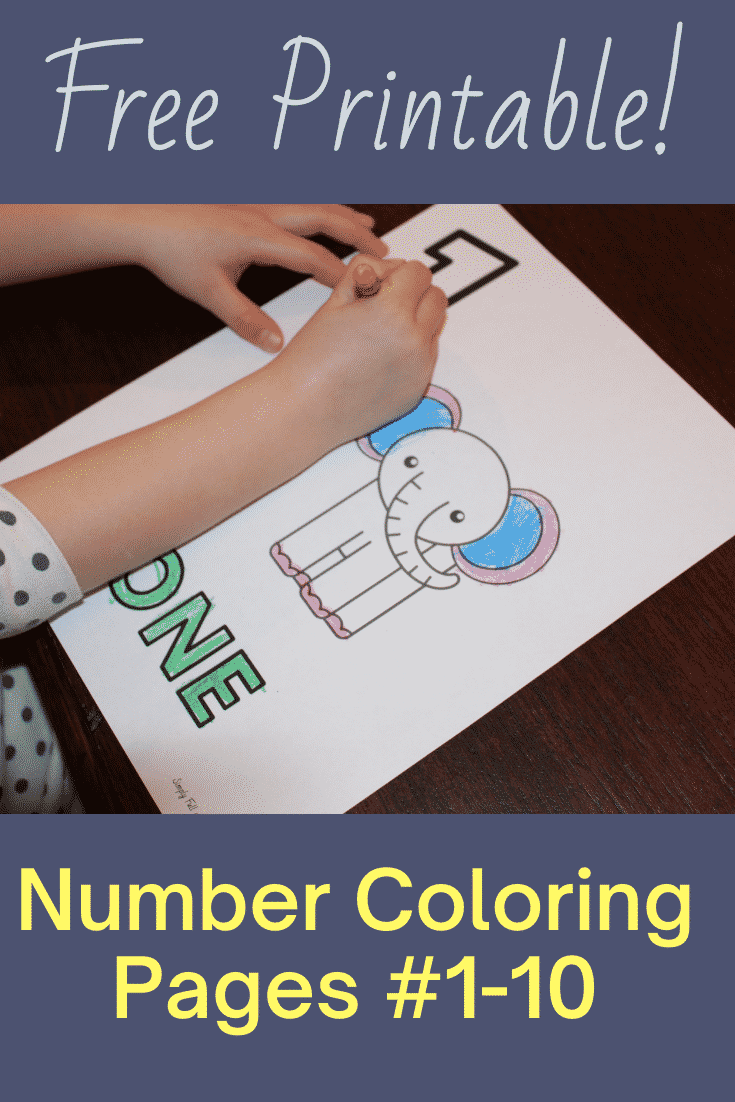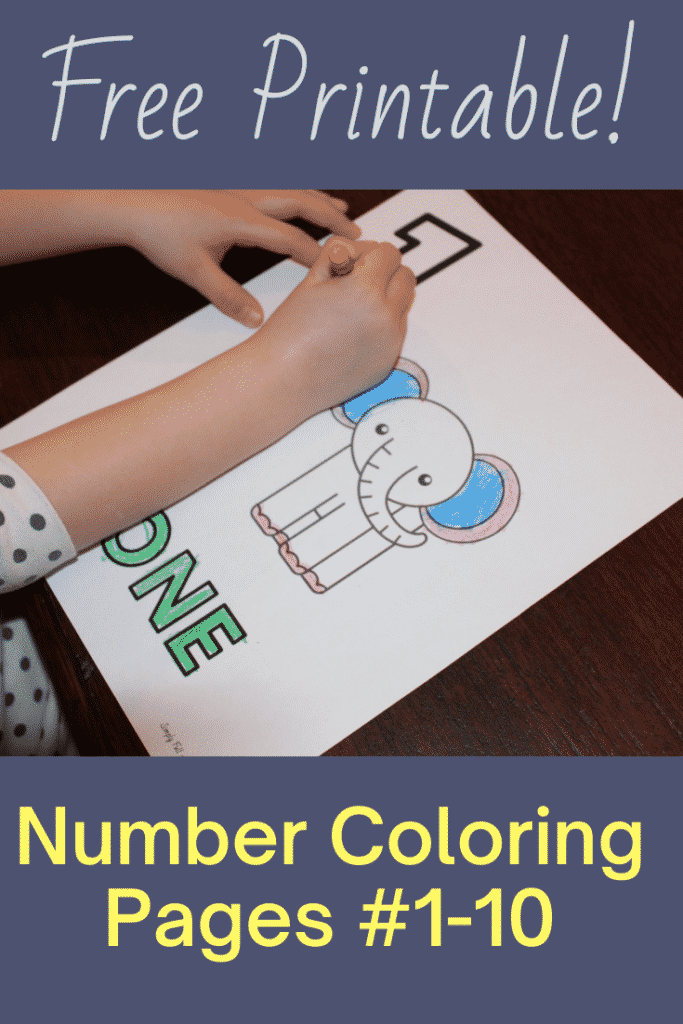 More Ways to Teach Numbers
These free coloring pages are just the beginning! There are so many amazing ways out there to teach numbers in a fun way to preschool kids and kindergarten children!
Here's a few ideas: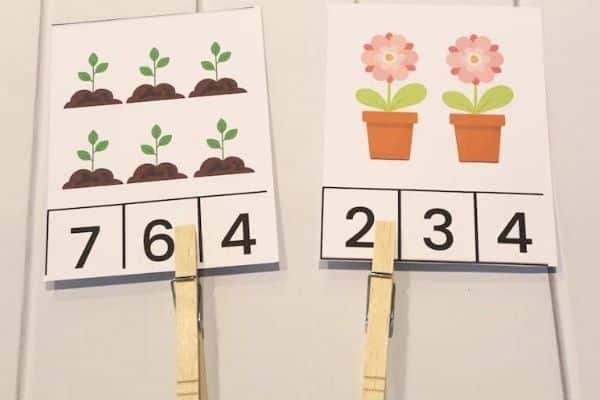 Number Clip Cards – Give your preschoolers and kindergarten students extra practice counting with these Count and Clip cards.
Kids simply count the objects and clip the clothespin to the correct answer. Great for fine motor skills and number identification! You can check out all the Count and Clip card sets in my Etsy shop here.
A Number Classroom Poster – Put up a poster in your child's room or playroom where they can see the numbers and what comes next! If you place it next to an easel, you just might find your child writing numbers….for fun!
Puzzles – Number puzzles are a great way to reinforce learning during play time! My kids loved their Very Hungry Caterpillar Puzzle!
Books – Incorporate "number books" into your family's library! It's an easy way to talk about numbers with your child and help them to visualize larger numbers. We love Spot Can Count, The Very Hungry Caterpillar, and Curious George Learns to Count from 1 to 100.
Toys – There's some awesome toys out there that can help your child learn numbers! One of my children's favorites are these Learning Resources cookies. They love to pretend cook with them and also ask each other for cookies by the number on the back. My kids also love this Lego Duplo Number Train, number magnets, and this Bear Balance set. I love when playing becomes learning!
Counters – Investing in some math counters for kids is a great way to help your child understand numbers. You can get tokens, animals, cubes, or just about any shape of counter! These unicorn counters are perfect if you have a unicorn fan in the family!
More Learning Fun & Preschool Printables
Good luck on your journey with teaching your child numbers! If you are interested in finding more number fun activity ideas, toys to improve math skills, number recognition practice puzzles, number tracing book recommendations, and great counting books, be sure to check out Teaching Numbers to Your Child – The Easy Way!
If you are interested in teaching your child the alphabet and how to write, be sure to check out these articles:
20 Fun Ways to Teach the Alphabet
How Do You Teach Your Child to Read?
How to Teach a Preschooler to Write – The Fun Way – (there's some free line tracing pages to download here as well!)
Lastly, if you teach preschool, you might enjoy these Preschool Large Group Activity ideas.