Looking for some beautiful Mermaid Coloring Pages for kids? Print out 3 free mermaid coloring sheets, grab some crayons or markers and have fun!
Have a mermaid loving kid in your family? Me too! My daughter is really into princesses, unicorns, and mermaids, so these mermaid coloring sheets were a real hit with her!
Little ones will love the pretty mermaid designs while you will love that they are enjoying a quiet activity and developing their fine motor skills!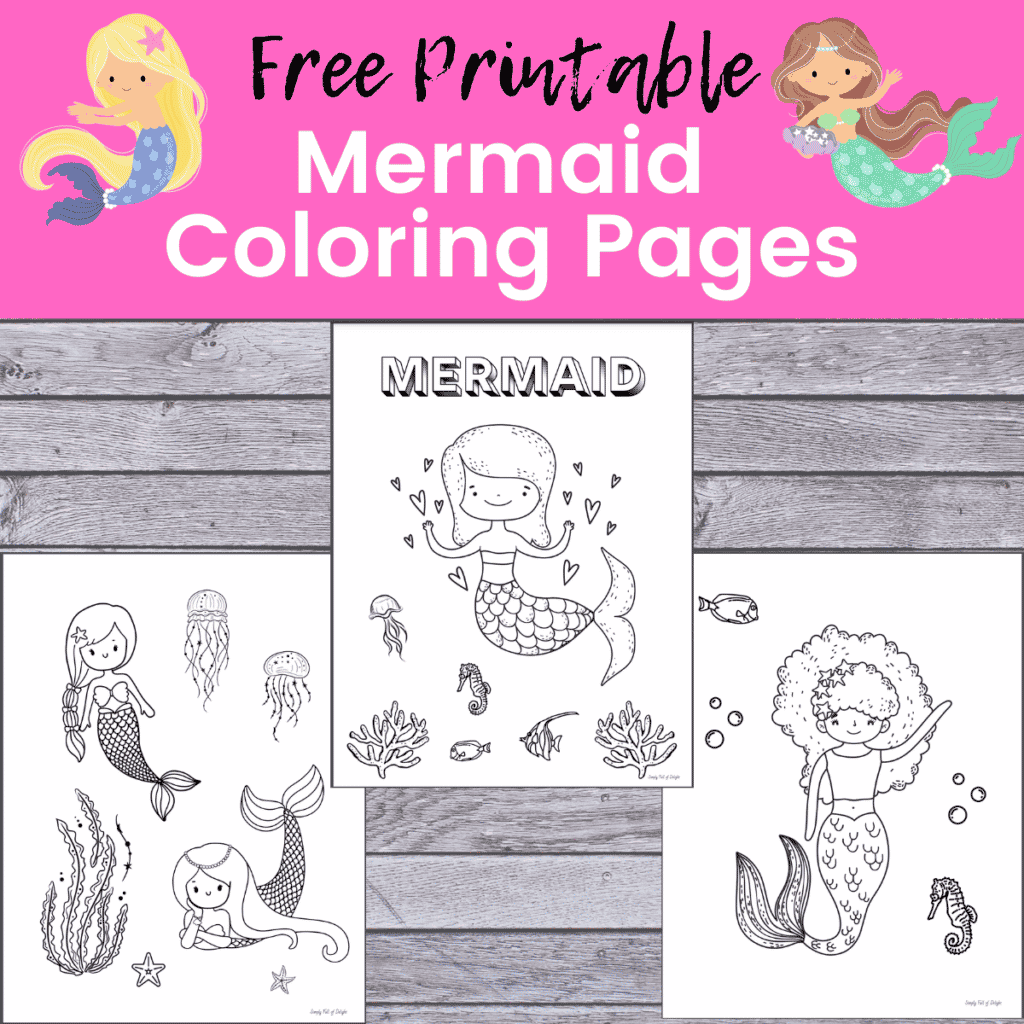 My kids really enjoy coloring with markers, but these pages also work well with colored pencils, crayons, and water color paints! Let's dive in and check out these amazing free printable mermaid coloring pages!
Whether you are studying about folklore or looking for some fun coloring sheets, I hope you'll find these free mermaid coloring pages helpful!
These Mermaid coloring pages are great for adding to an art center at home or school. They are perfect for an easy art project or a rainy day quiet time activity.
You are welcome to use this free collection of coloring pages for your own personal use or use them in a classroom.
Alright! Let's dive in!
Let's check out these free printable coloring pages!
** Disclaimer: As an Amazon.com Associate, I may earn from qualifying purchases made by readers clicking my affiliate links at no extra cost to you.
Cute Mermaid Coloring Pages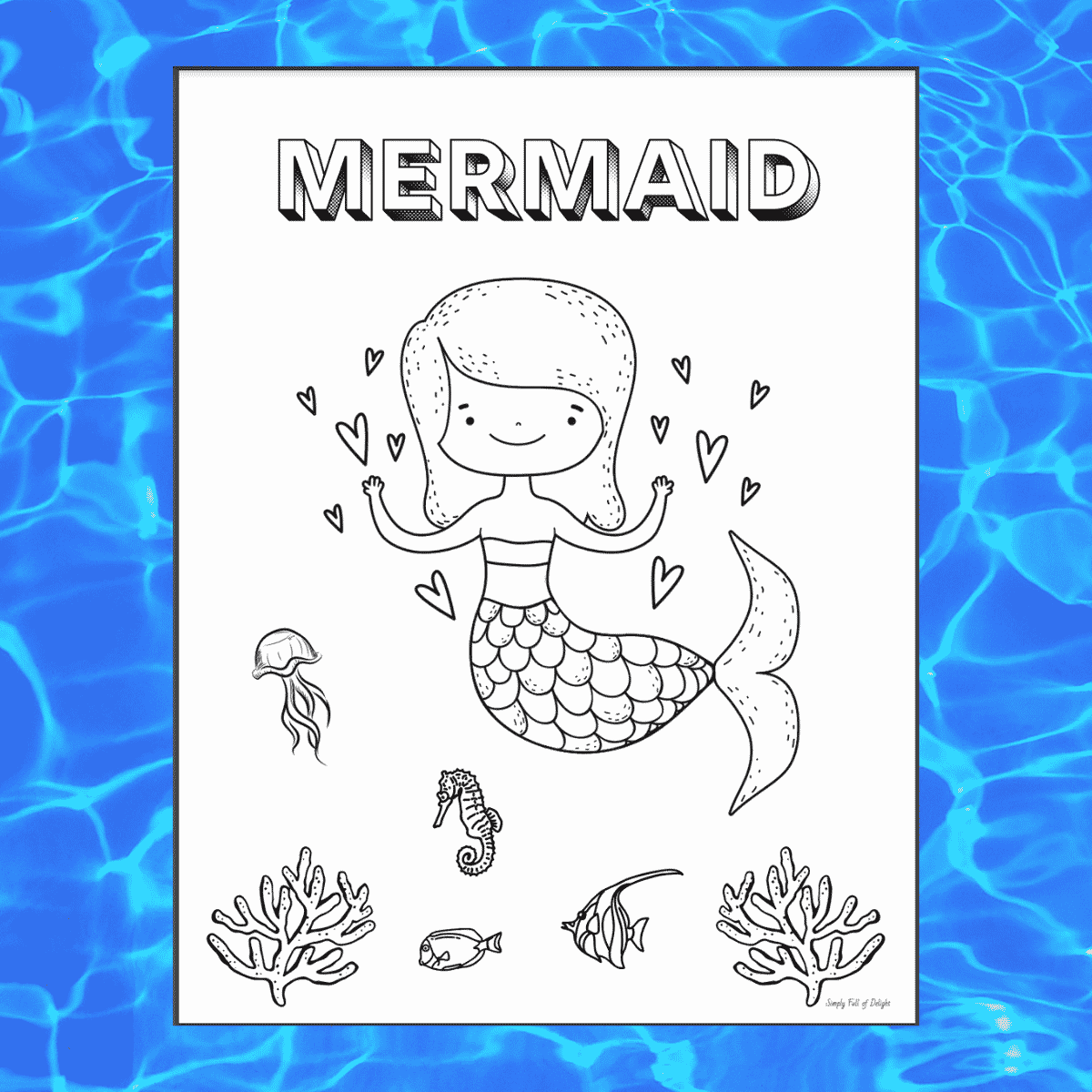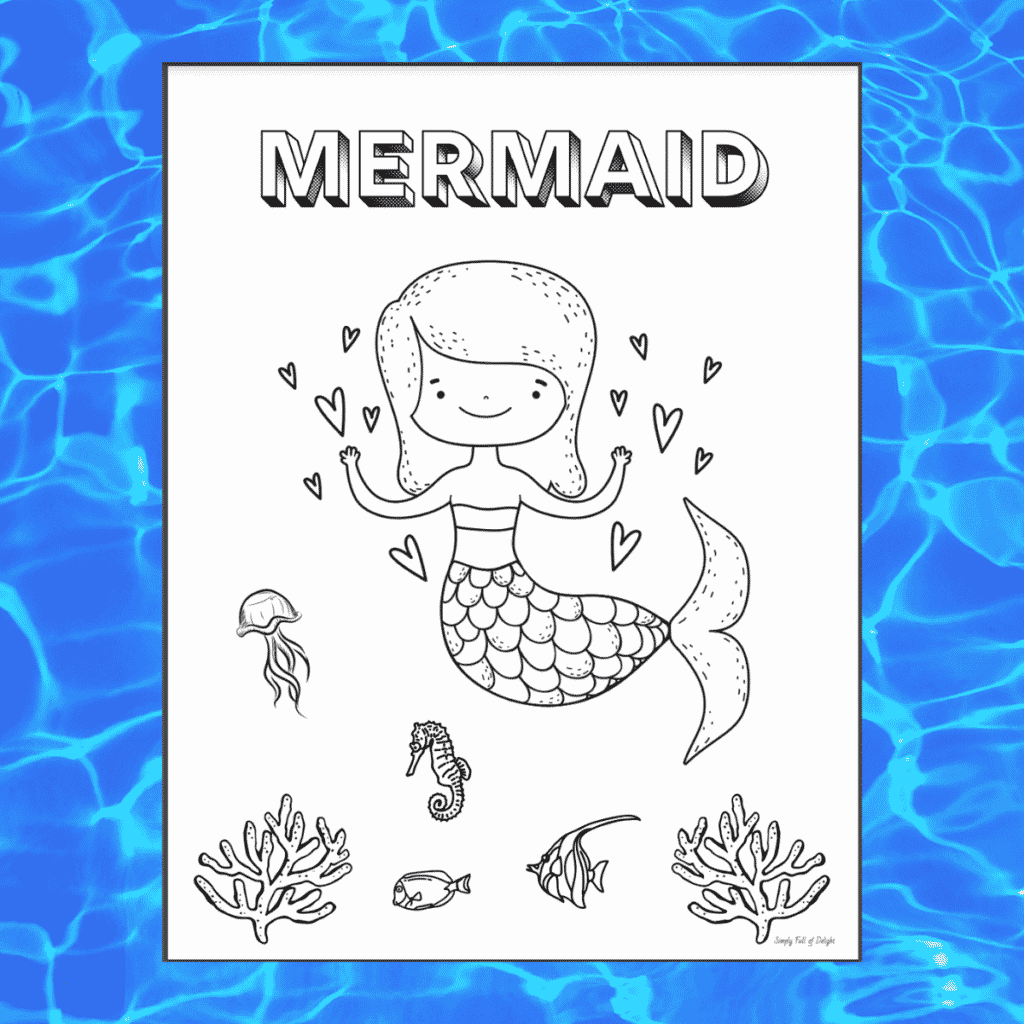 This first free printable is a cute mermaid coloring page! It features a mermaid swimming with various sea creatures including a sea horse, a jelly fish, and two tropical fish. There's also coral to color as well as hearts. The bubble letters say "MERMAID."
My kids loved this page! We have printed it over and over. They enjoy making patterns on the mermaid tail and coloring the hearts various colors. This picture is great for kids of all ages, as older kids will enjoy the details of the picture, while younger children will enjoy the simplicity!
To get your free printable mermaid coloring page pdf simply click the black download button directly below.
Pretty Mermaid Coloring pages – Free Printables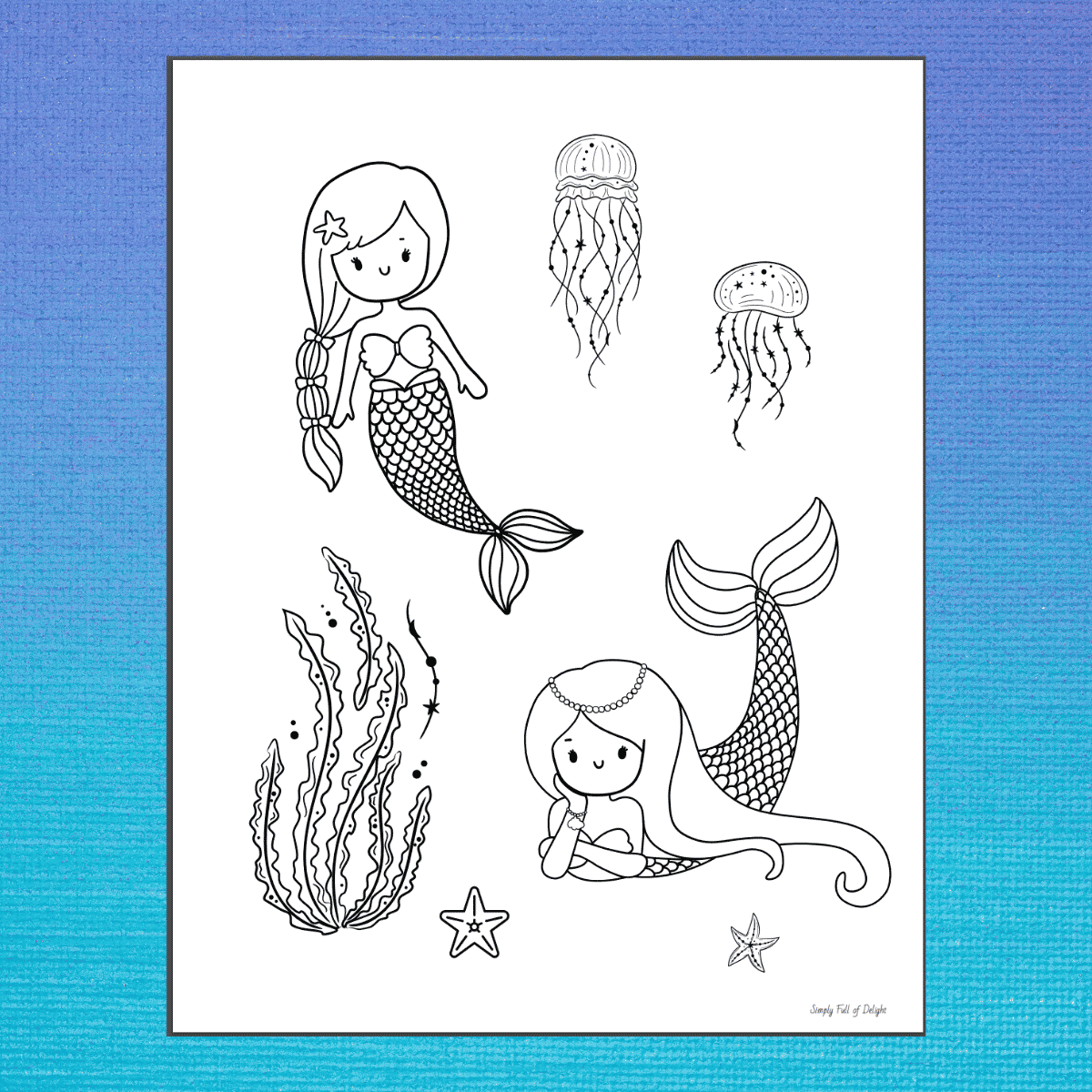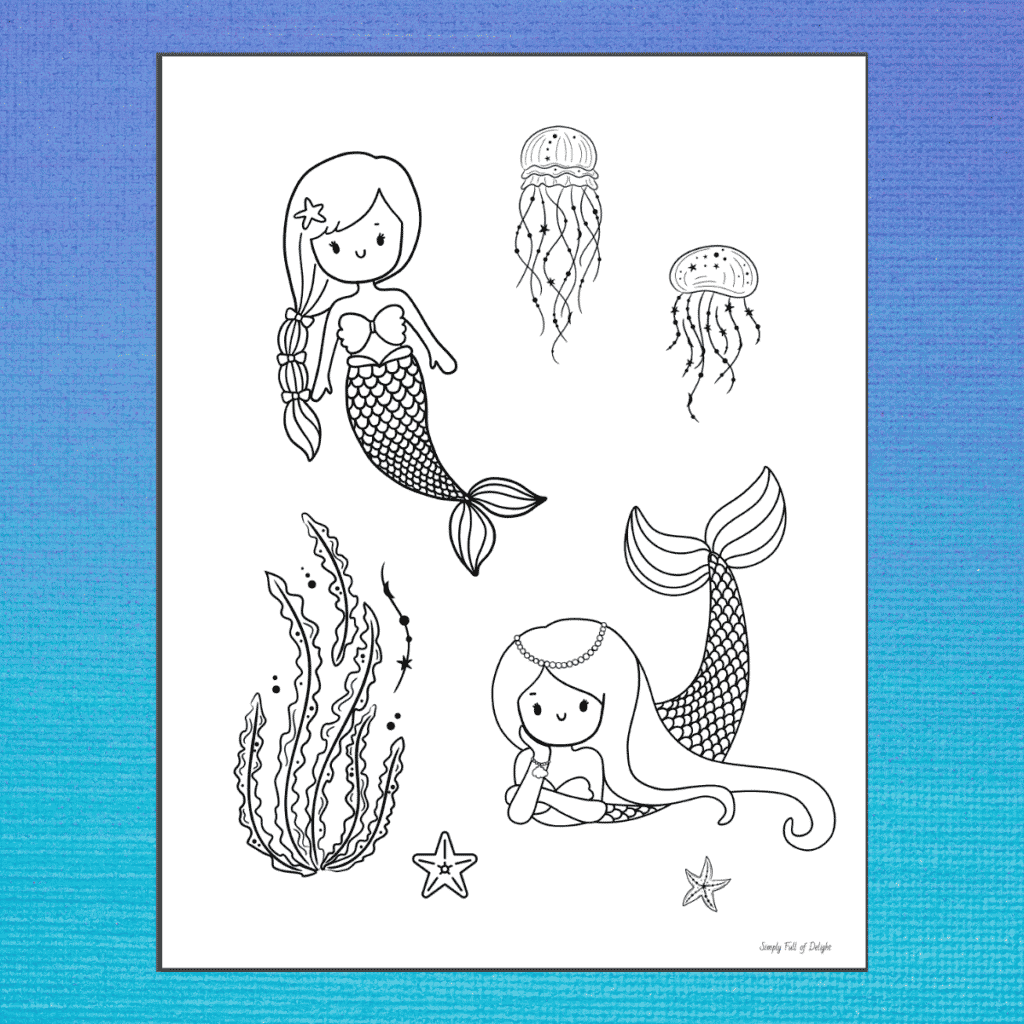 Next up are these Pretty Mermaid free printables. This page features 2 beautiful mermaids swimming underwater. There's jellyfish, starfish, and seaweed to color as well.
My little girl really enjoyed these sweet mermaids and enjoyed coloring all of the details in this picture.
Coloring is a great way for kids to practice fine motor skills and the perfect activity for a rainy day. You can grab this free coloring page by clicking the black download button.
Simple Mermaid Printable Coloring Pages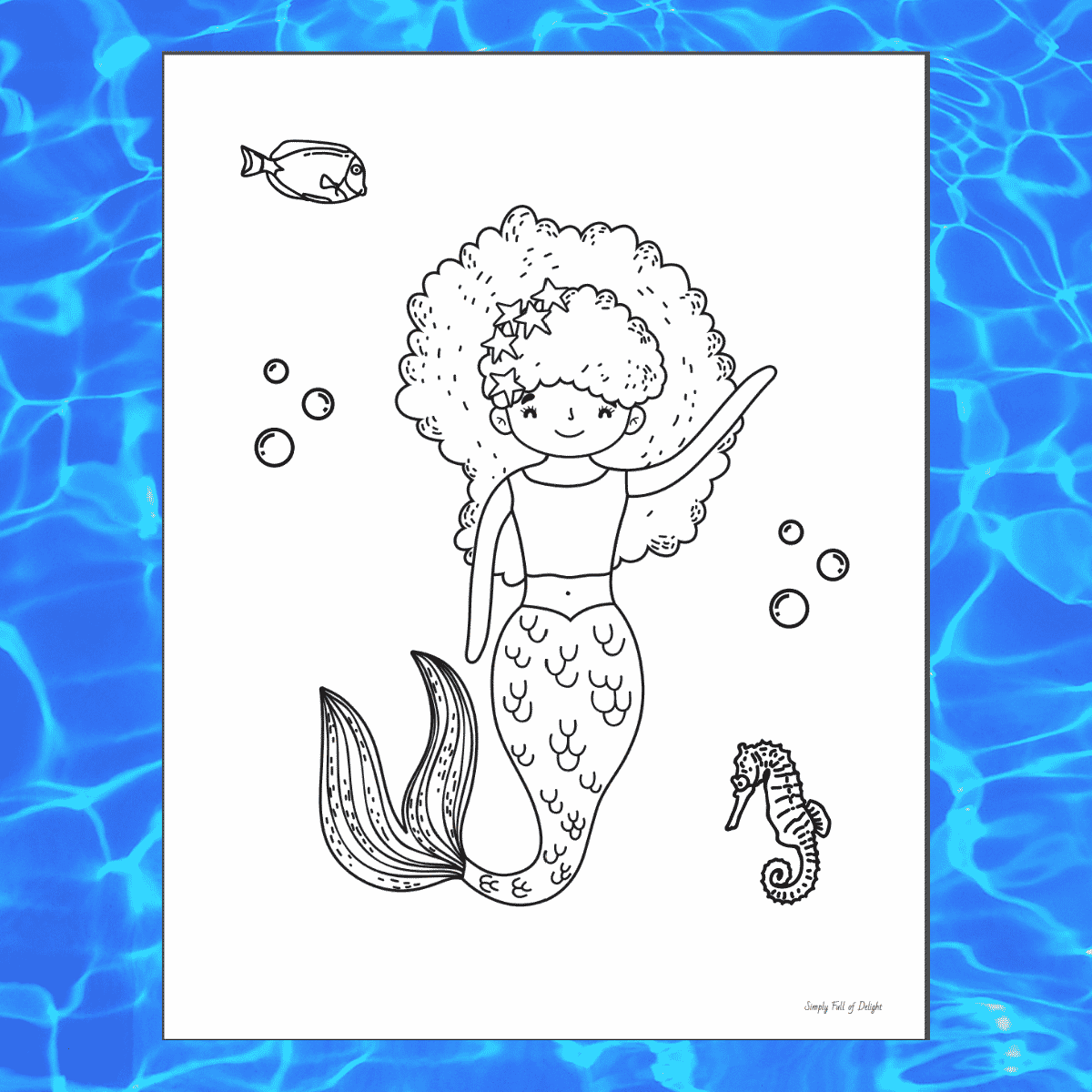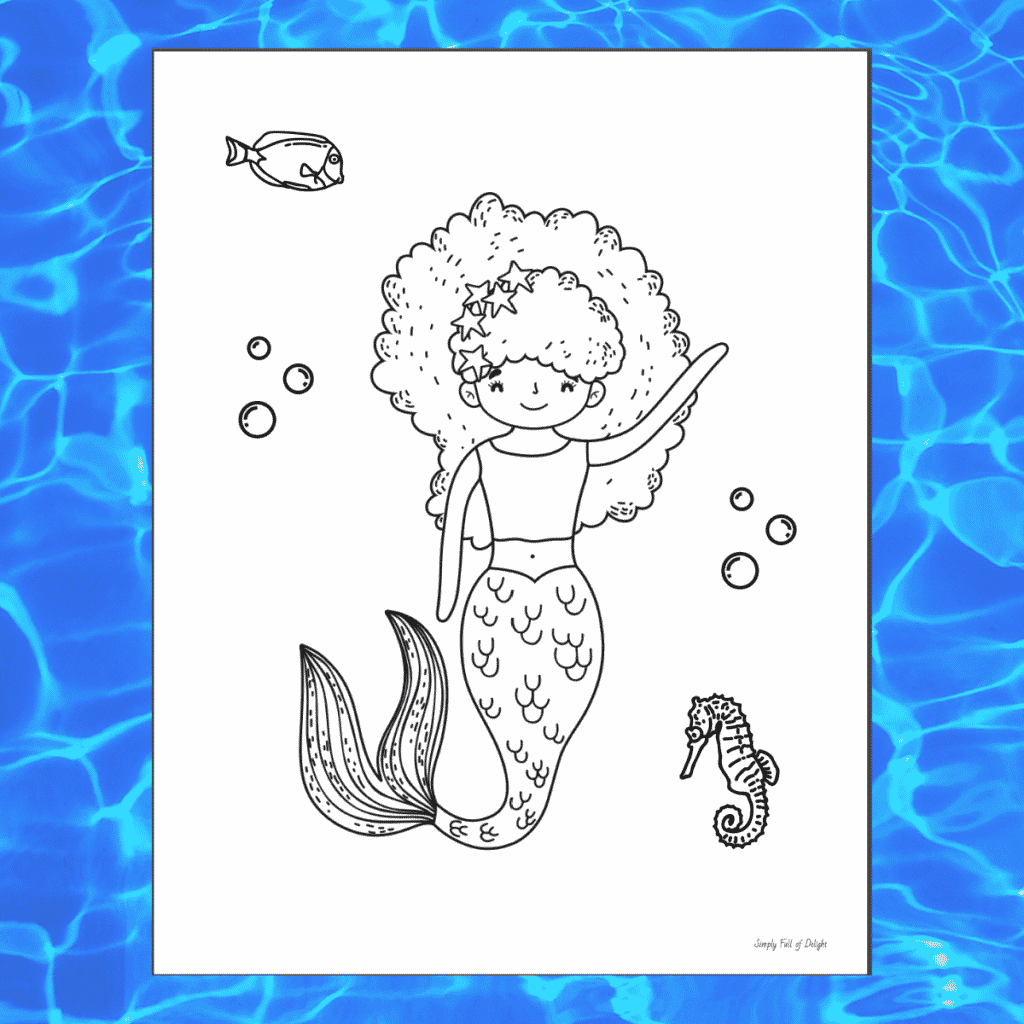 Last, there is a simple mermaid printable coloring page featuring a curly haired mermaid with stars in her long hair. There's a seahorse as well as a tropical fish to color, plus some bubbles!
This is a fun, easy mermaid coloring sheet for little ones. This one would be great for coloring or painting.
I hope you kids enjoy these amazing mermaids and have a fun time coloring! My younger kids love using their favorite colors on the mermaid's tail and often like to use glitter glue to decorate these fun coloring pages!
To get this last printable sheet featuring the curly haired cute little mermaid, click the digital download button below.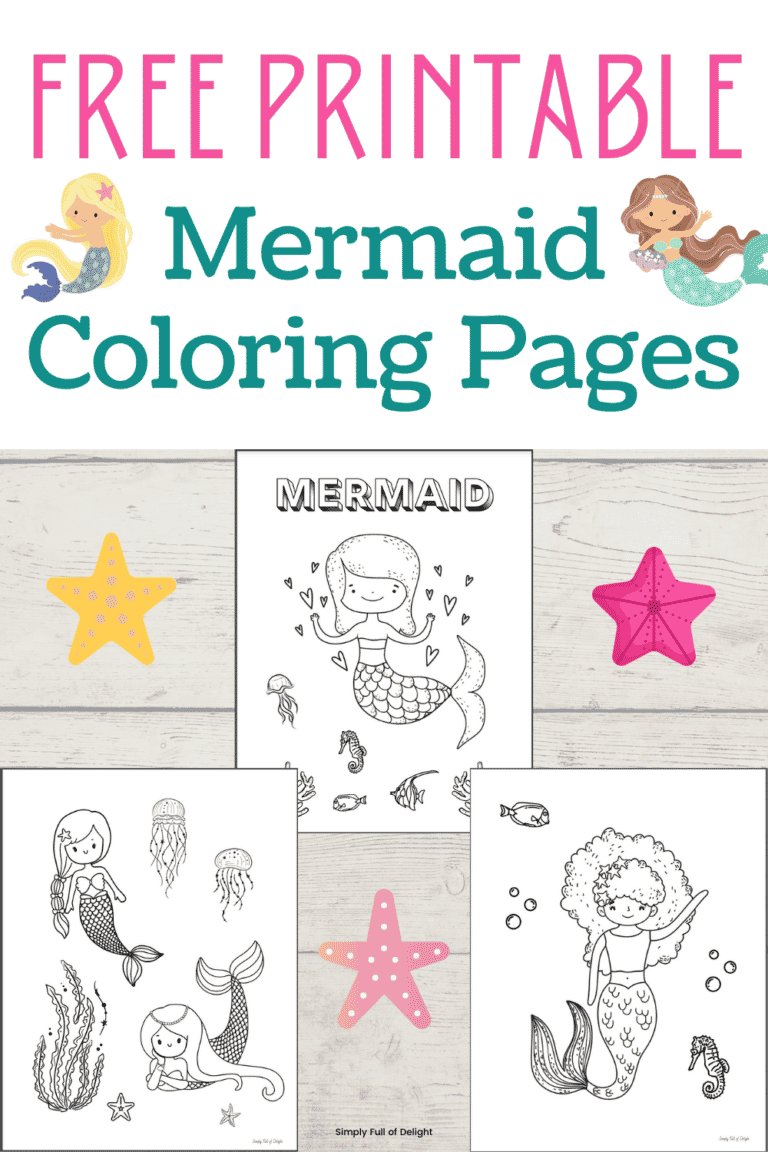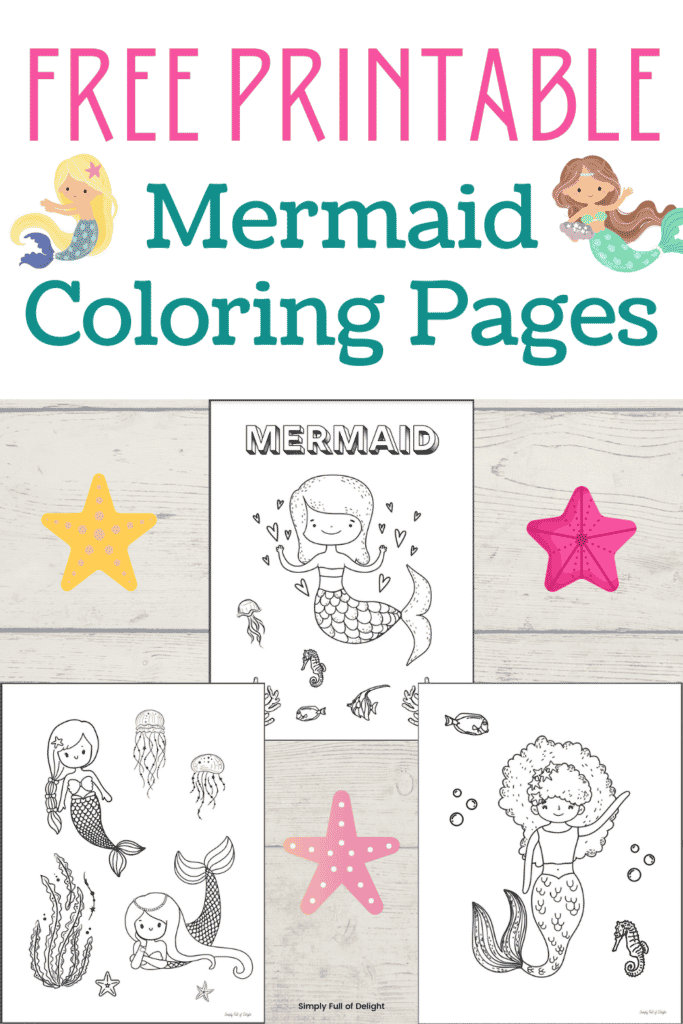 More Fun for Kids
Looking for more fun activities for kids? Be sure to check out this Unicorn paper bag puppet craft. Making a puppet is a great activity for preschool age kids and big kids alike.
Find more awesome coloring pages here on my blog including Caterpillar coloring pages here. There's also some Ice Cream coloring sheets here. And some Cat coloring pages here as well.
There's some free Number Coloring pages here for little kids featuring the number word, numeral, and correct number of animals for each number 1-10.
More Mermaid Coloring Sheets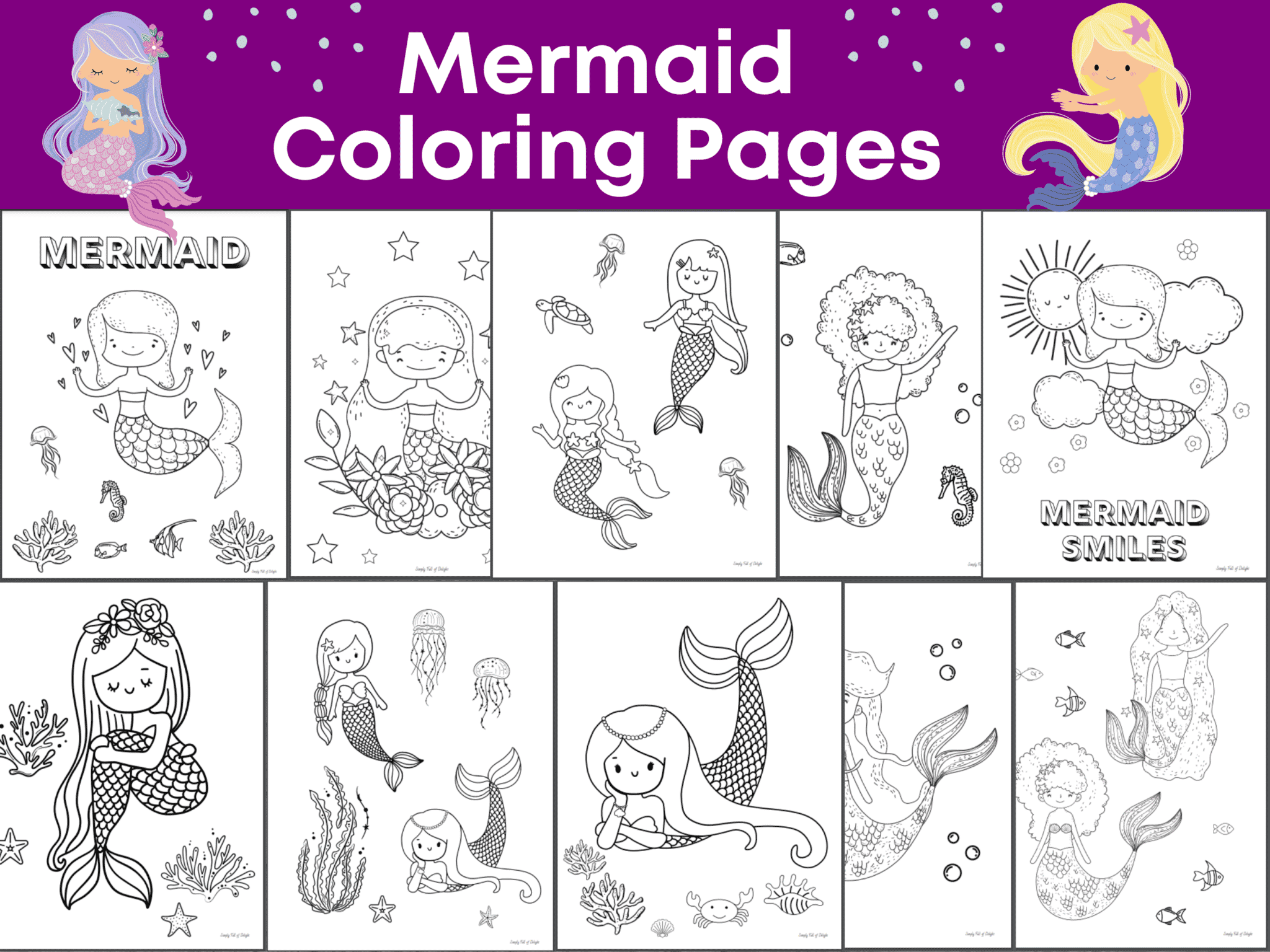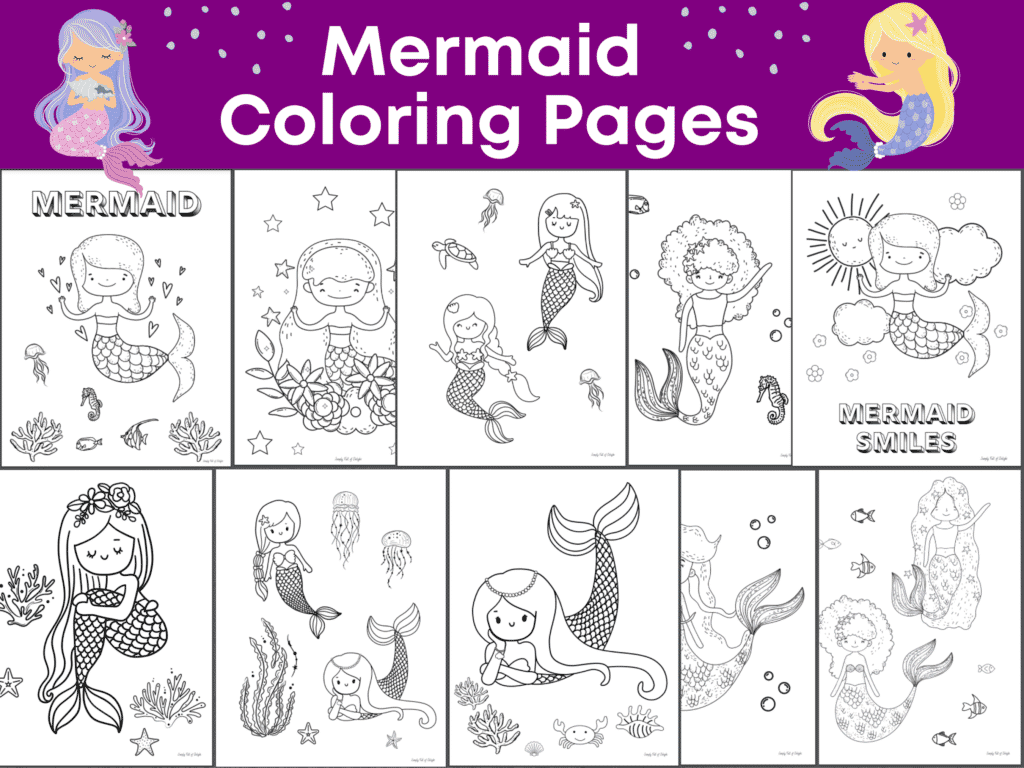 Looking for more happy mermaid coloring pages? Grab the full set of 10 adorable Mermaid Coloring pages in my Etsy shop.
You'll get 10 cute coloring pages featuring adorable mermaids with various aquatic creatures like sea turtles, sea horses, fish and more!
These Mermaid pictures are perfect for your mermaid lovers or for a mermaid-themed birthday party. Get your full set of Mermaid Coloring Pages here in my Etsy shop. Plus to sweeten the deal use coupon code MERMAID for 15% off!