Spring and summer are a great time to talk to kids about bugs and insects. This easy Paper Ladybug Craft for kids is fast and simple with the free printable template!
Little ones will enjoy creating their own paper ladybug with moveable wings.
Simply print, color, cut, and add a brad to make those wings move!
It's a super easy craft that is great for preschool and kindergarten.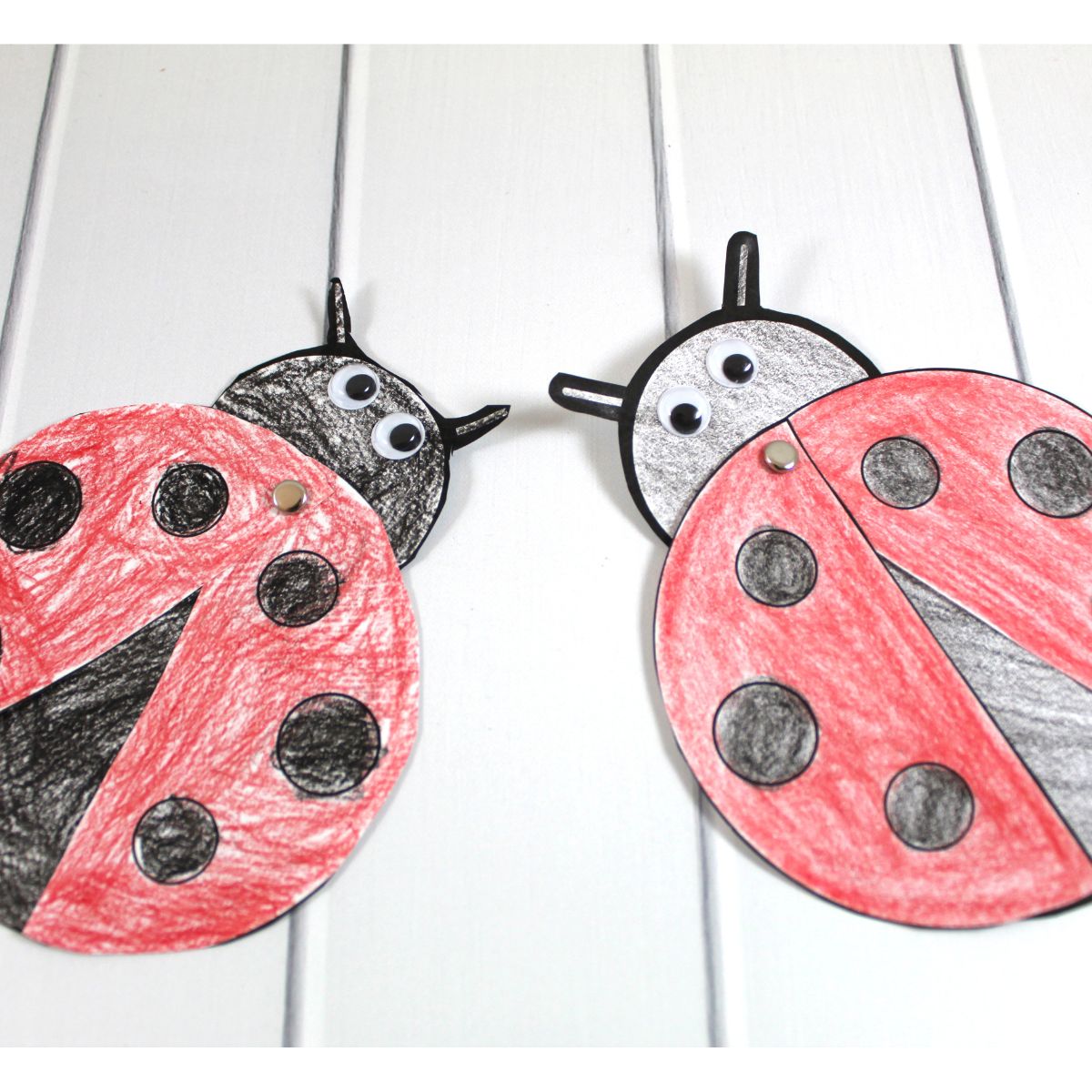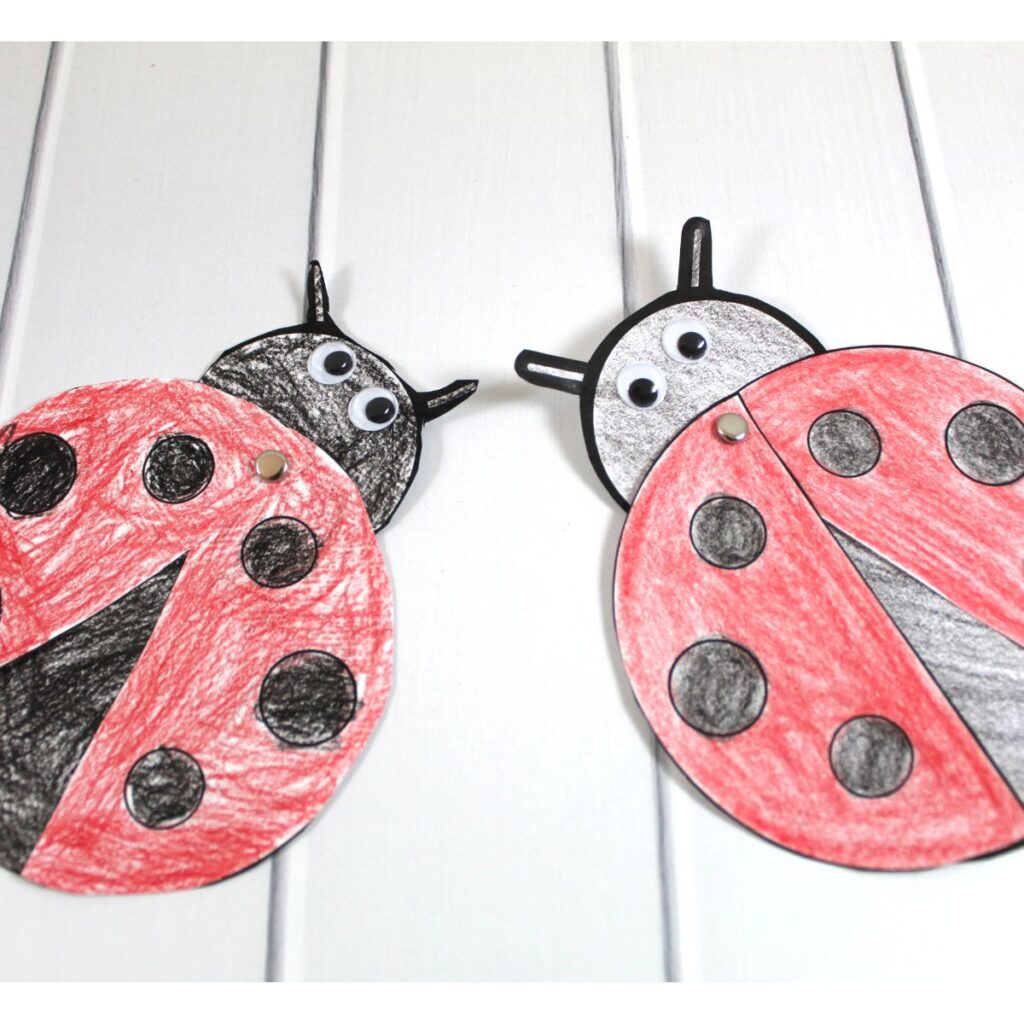 We've been learning about ladybugs lately and I noticed that there are several different names for them.
According to Dictionary.com, ladybugs are also referred to as ladybirds, ladybeetles, and ladybird beetles.
This simple insect craft is a fun way for kids to practice fine motor skills and scissor skills.
Coloring these paper ladybugs is a great way to build hand strength and practice pencil grip as well.
Alright, let's dive into our cute ladybug paper craft for kids!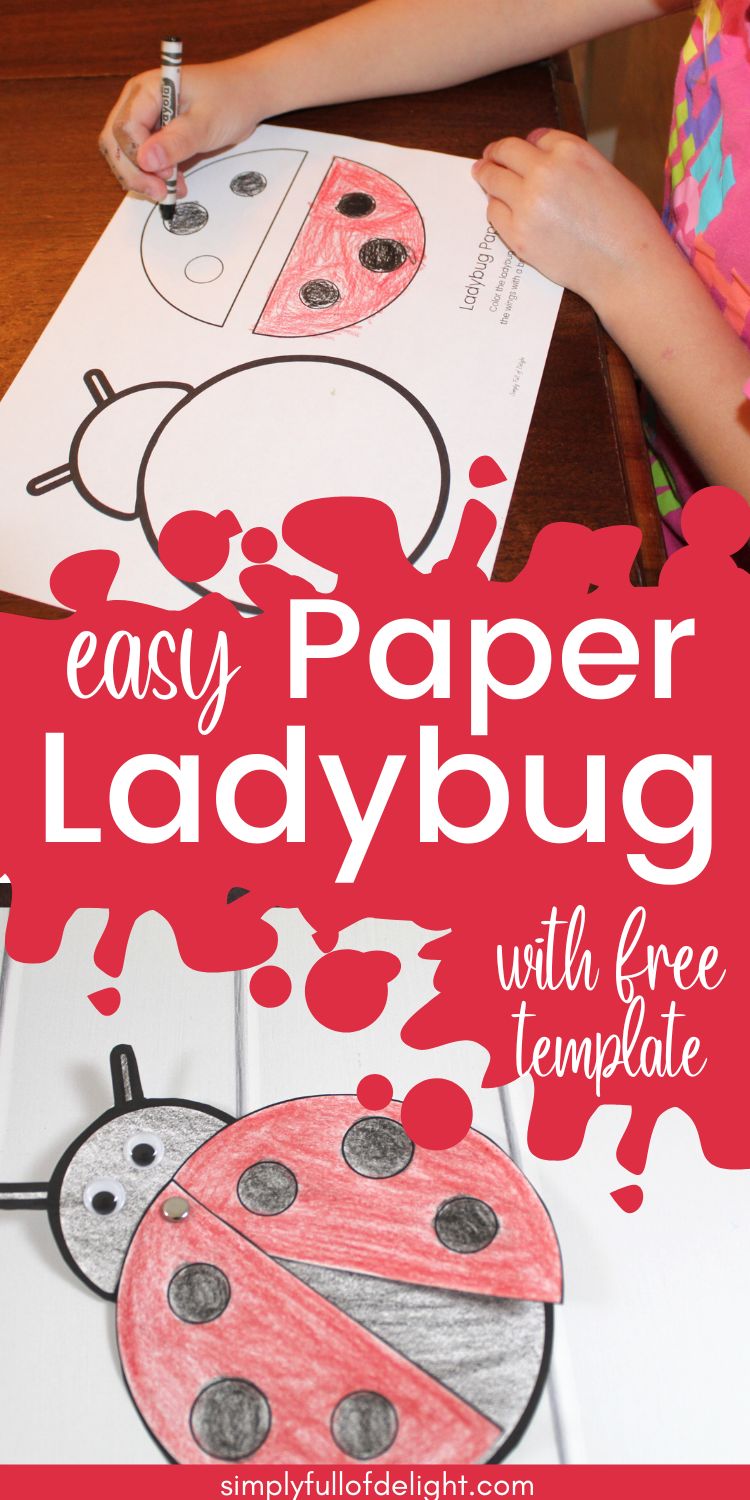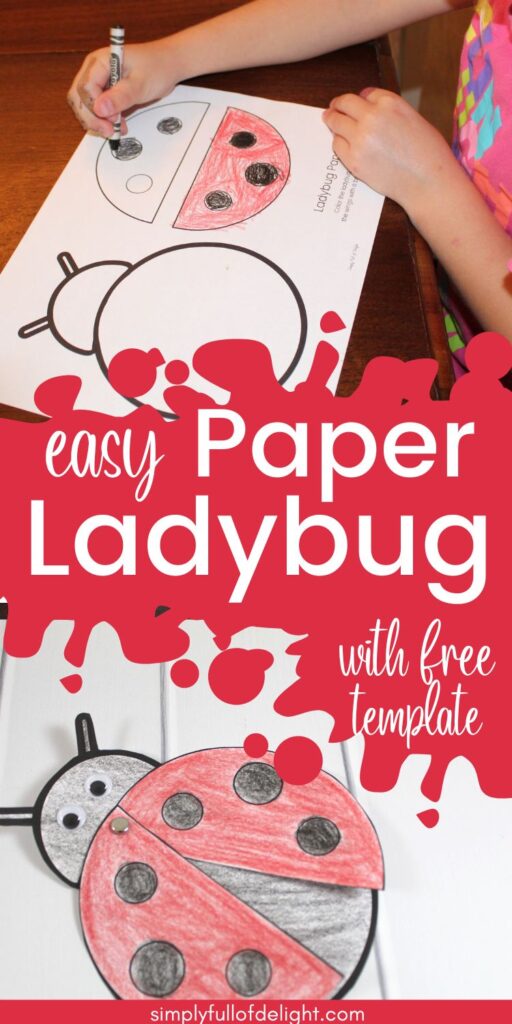 Supplies for Easy Ladybug Paper Craft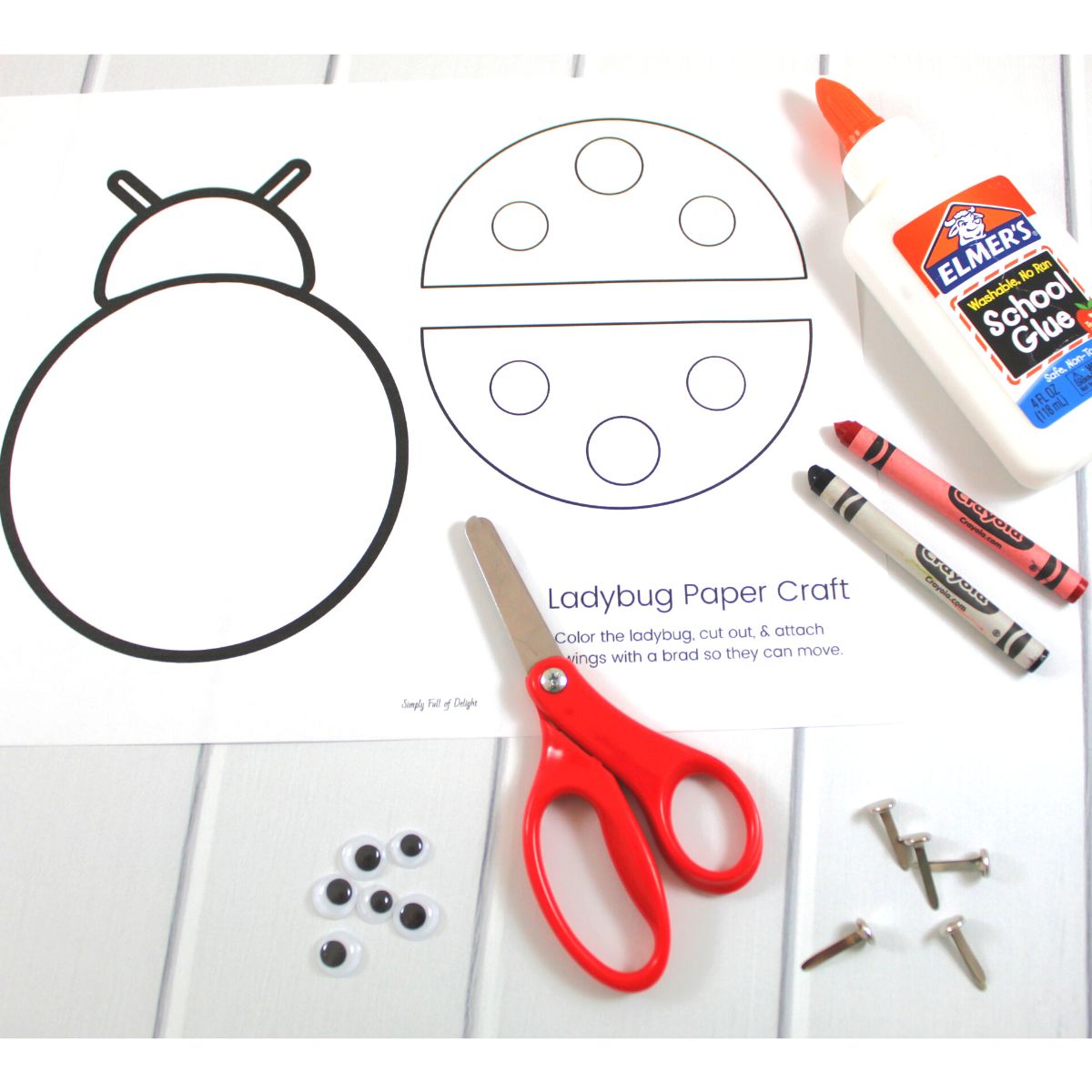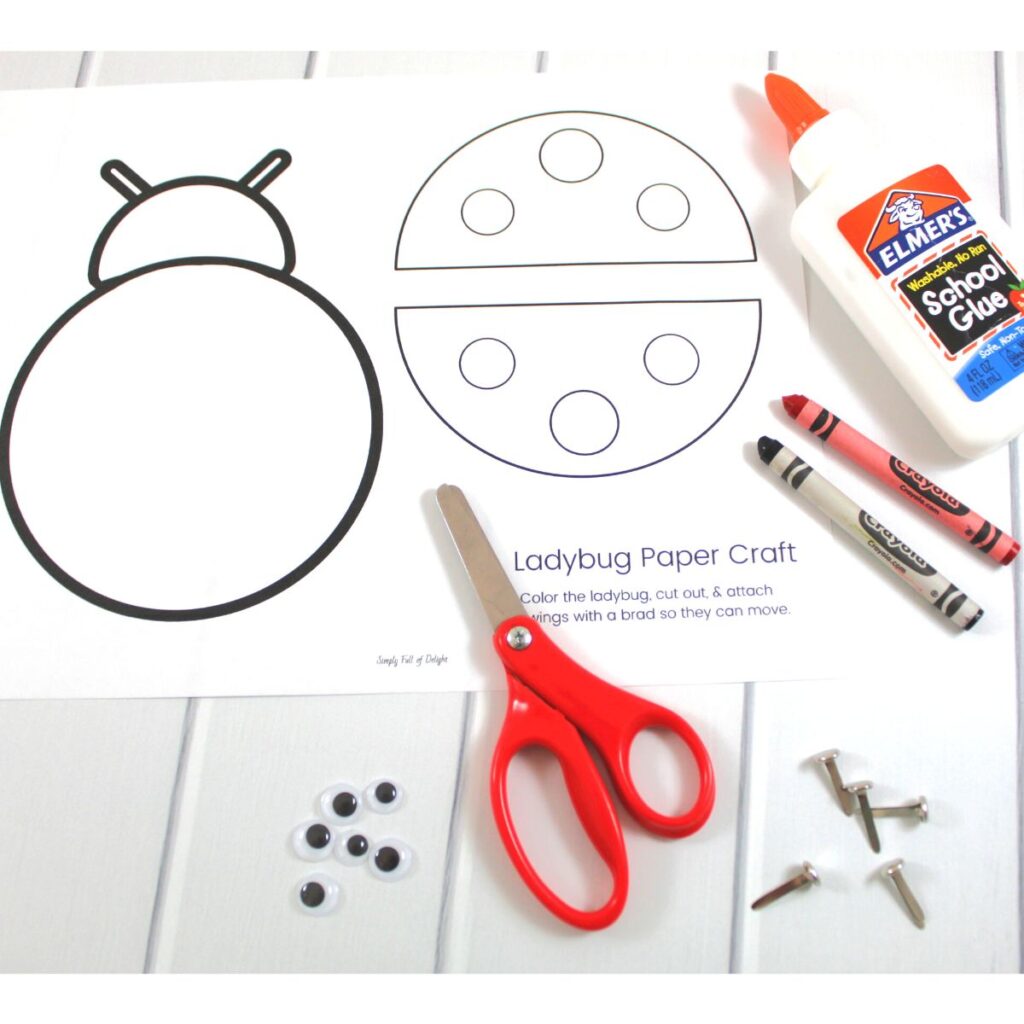 ** Disclaimer: As an Etsy associate and as an Amazon.com Associate, I may earn from qualifying purchases made by readers clicking my affiliate links at no extra cost to you.
For this adorable ladybug craft, you will need the following craft supplies:
Free Ladybug Template PDF printed on white paper
Child safe Scissors – We love the Fiskars brand.
Crayons (red and black)
Googly Eyes (wiggly eyes)
School Glue
Optional: Cardstock – You may wish to print this project on white cardstock to make it more durable!
Optional: black pipe cleaner for antennae
Preschool Ladybug Craft Instructions
First, print out the ladybug craft template from the Resource Library.
It's full of free printables for my email subscribers!
If you haven't joined yet my email list yet, there's a gray and blue box to join below.
You can print this ladybug template onto regular paper or you can use card stock to make it more durable.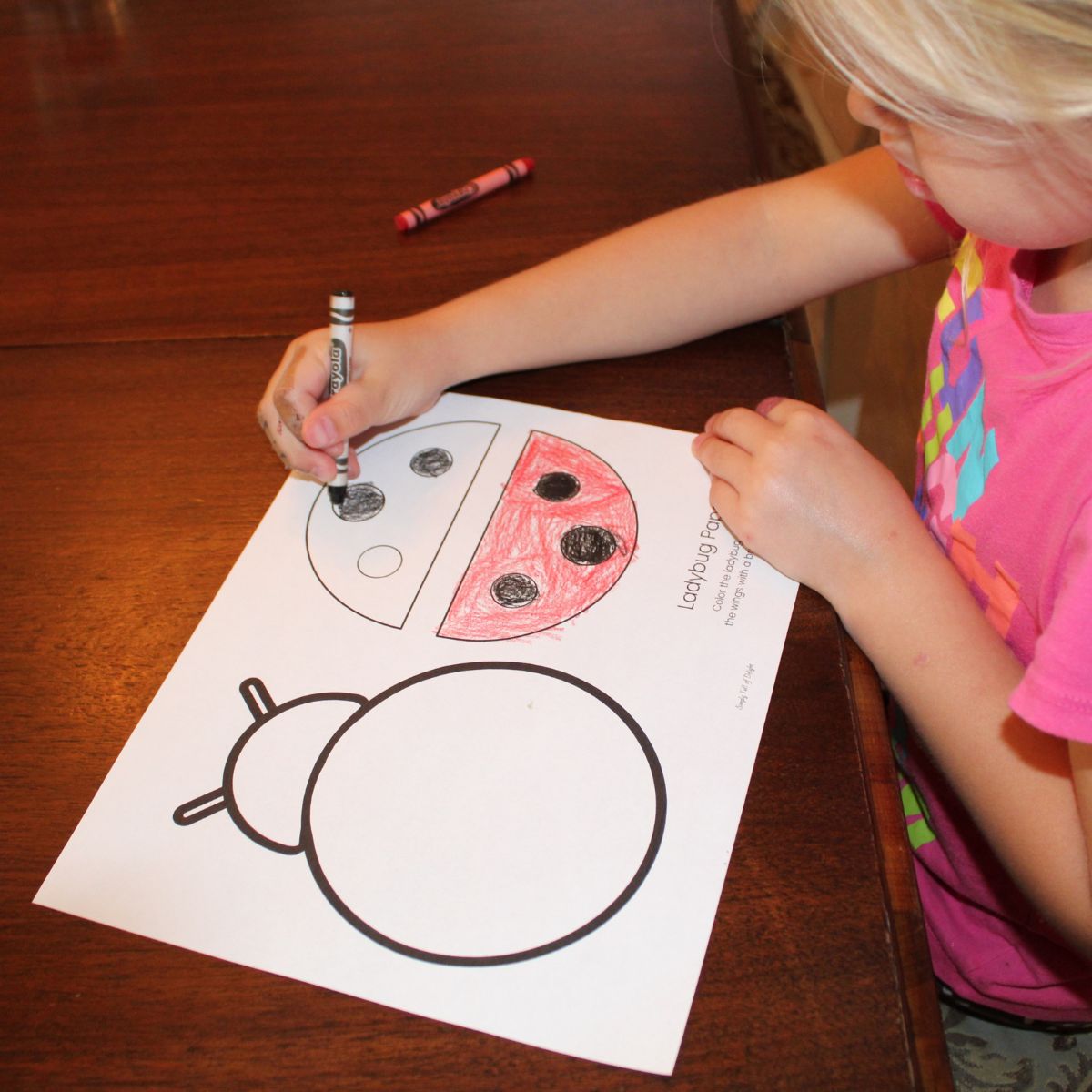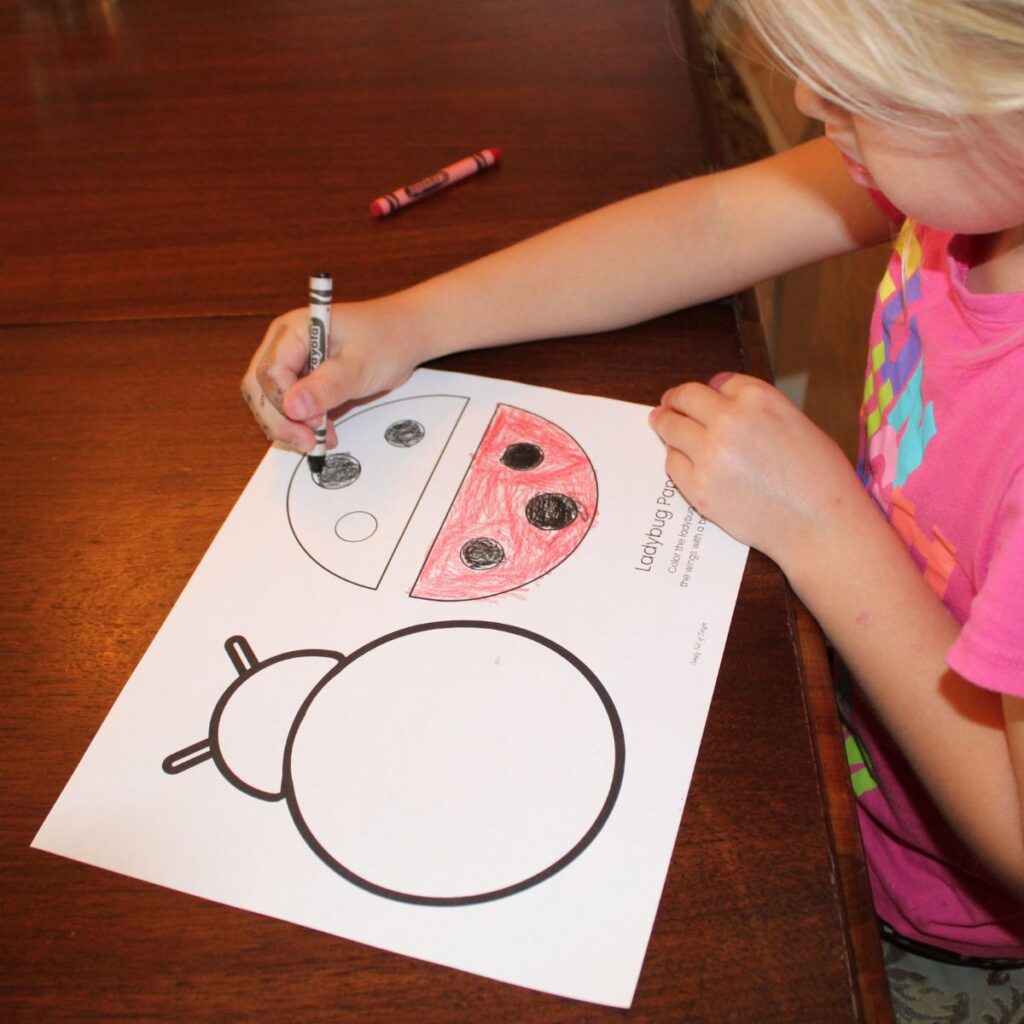 Next, it's time to color! Provide your child with black and red crayons.
We colored the ladybug's head and body black.
Then we colored the wings red with black spots.
You can give your child guidance on this….or let them do as they like! It's up to you!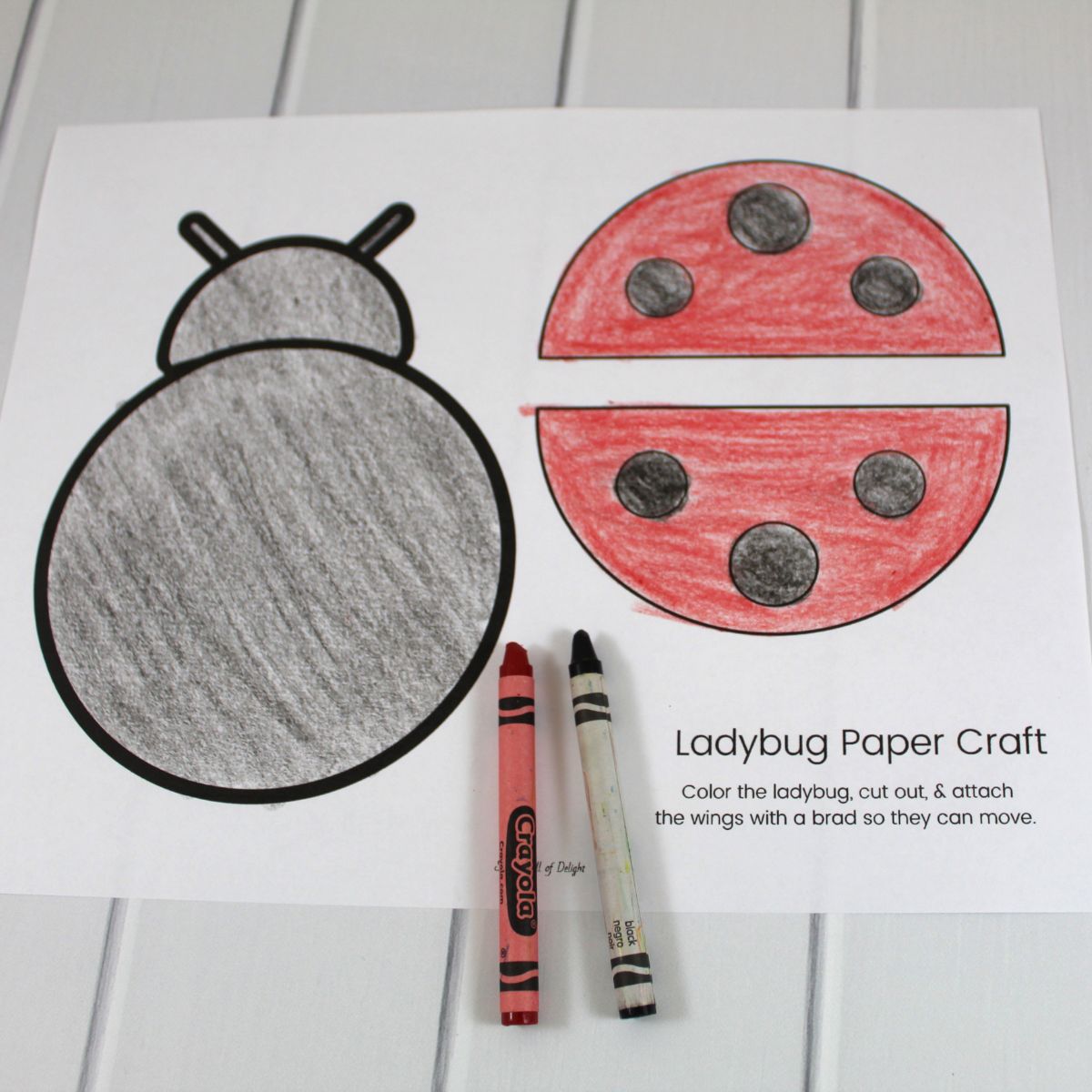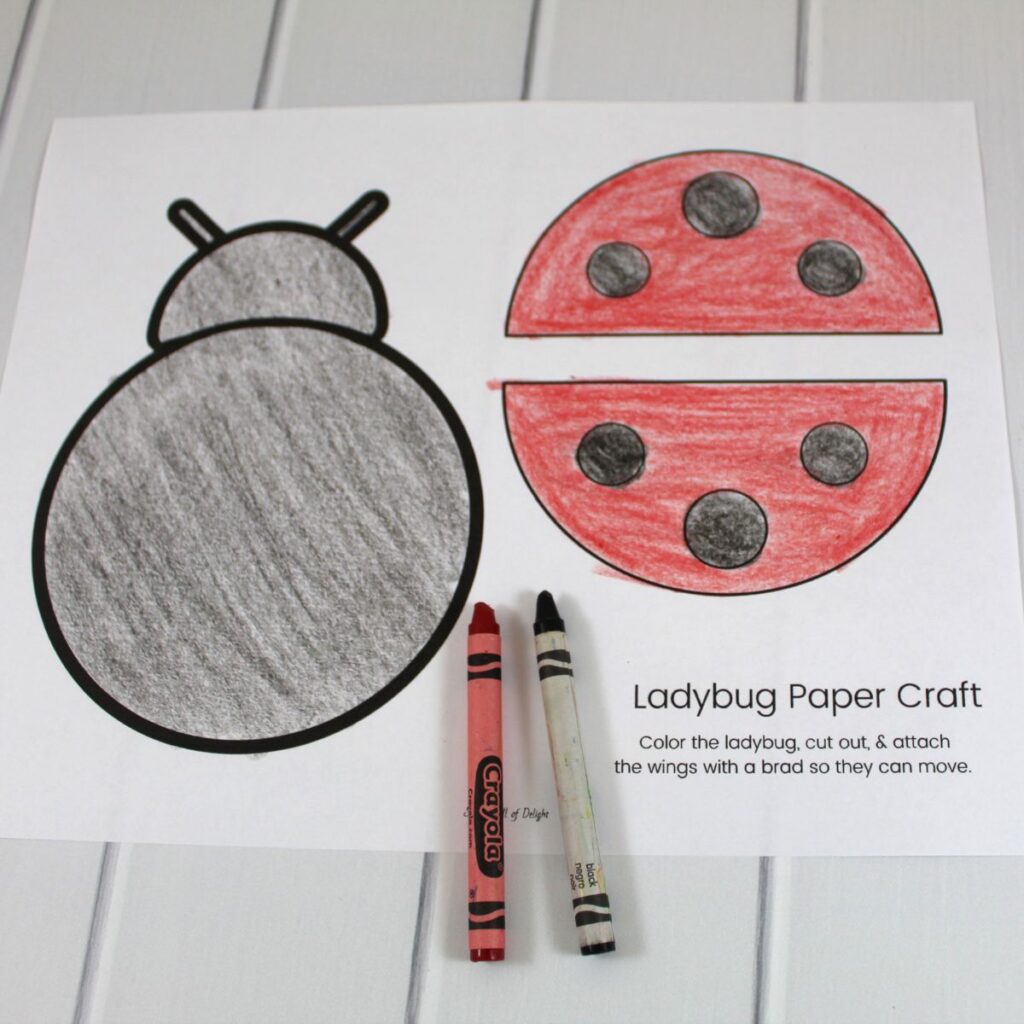 Now, it's time to cut.
With child-safe scissors have your child cut out the ladybug's black paper body and the ladybug red paper wings.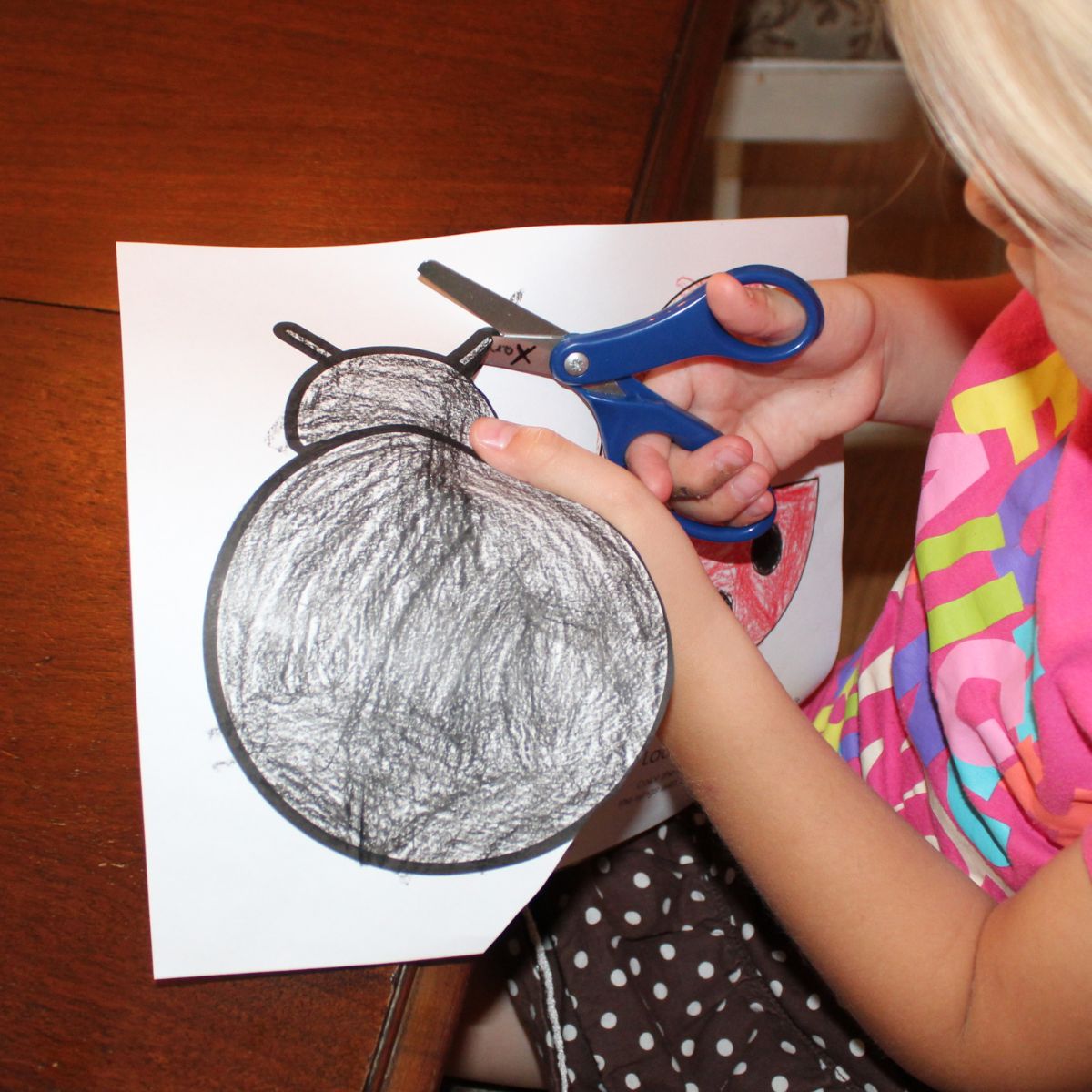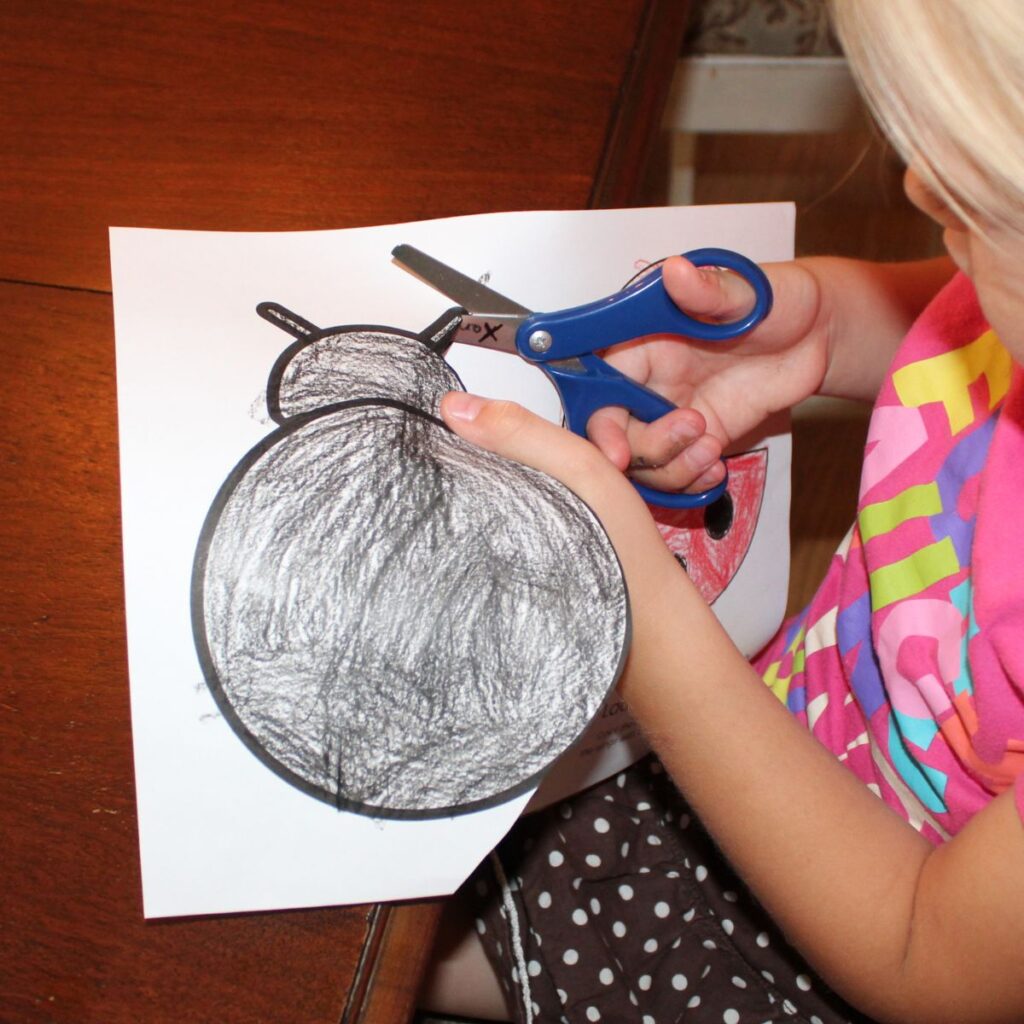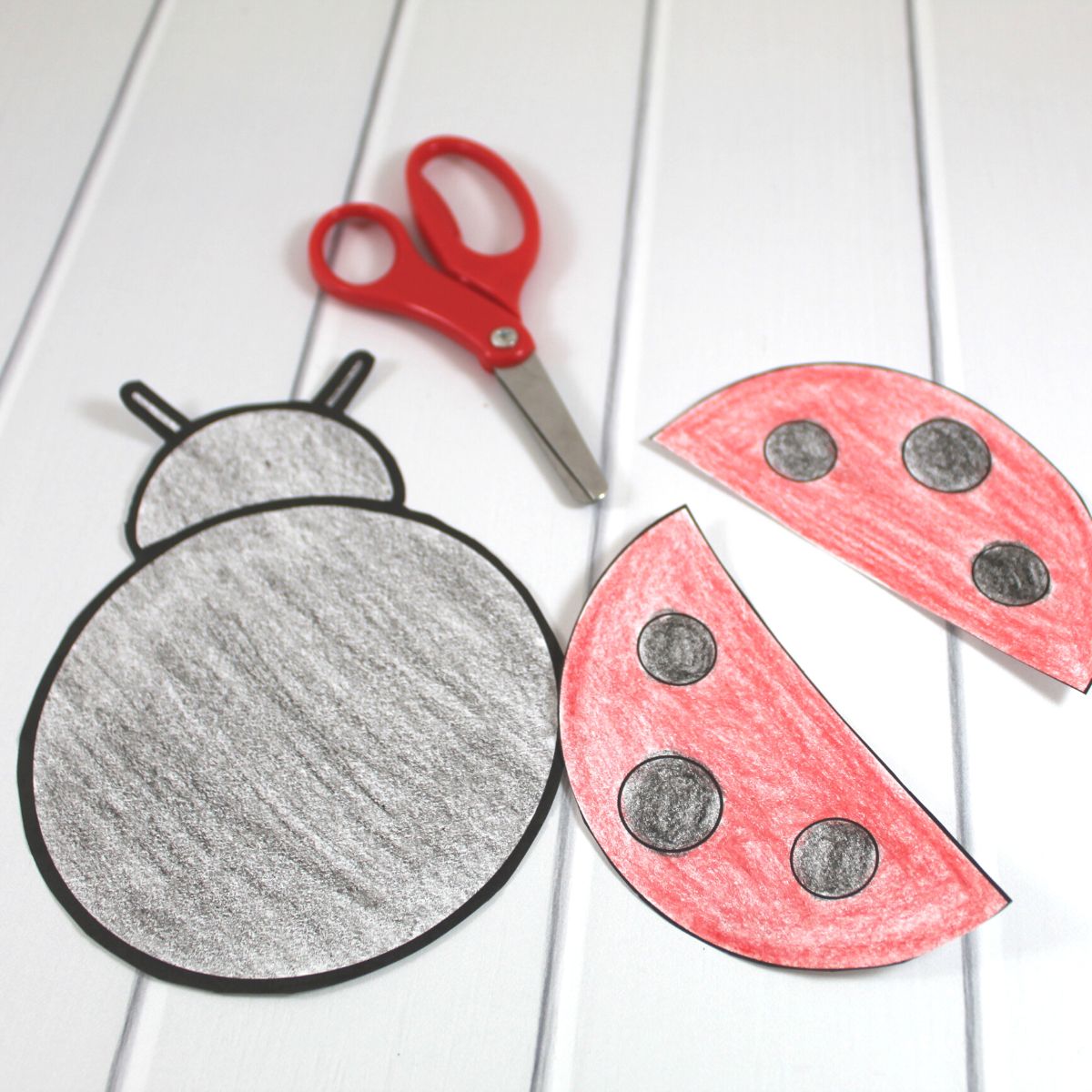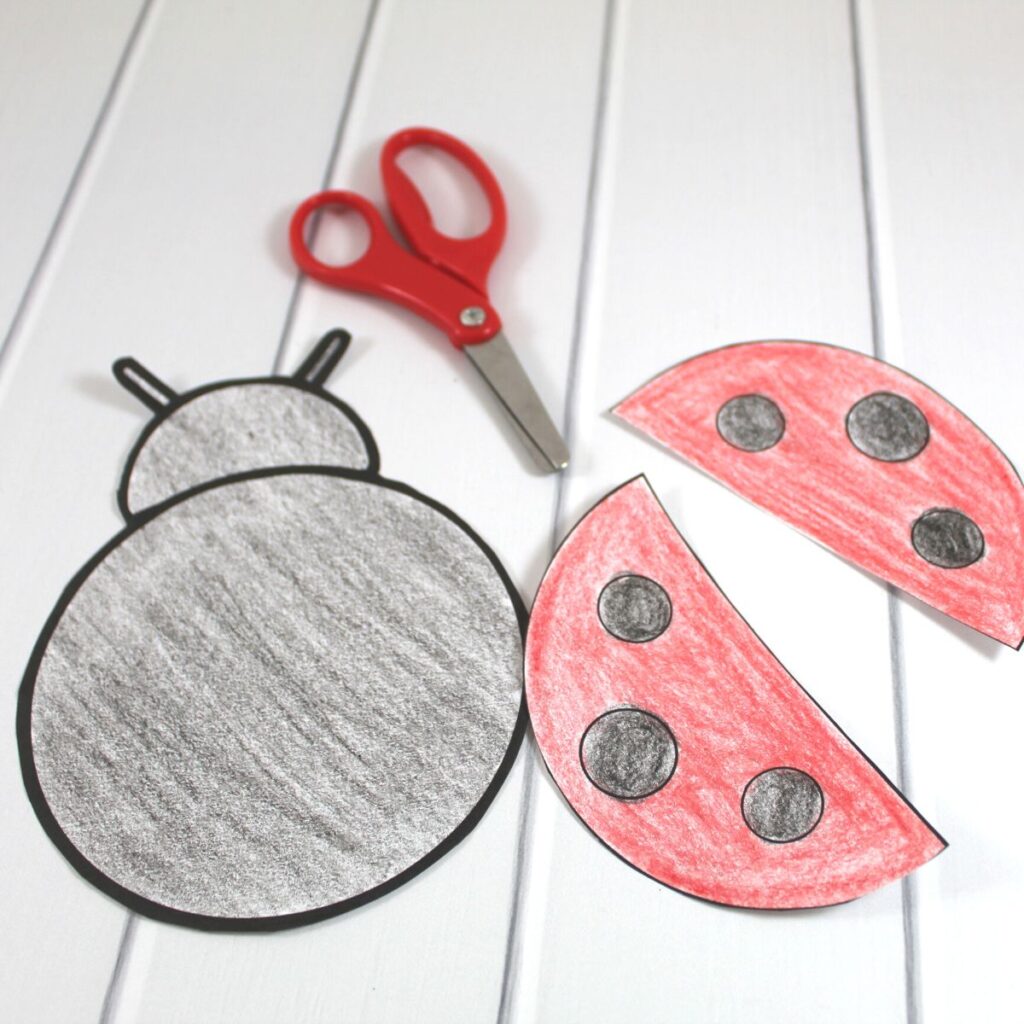 Once they have cut out all of the pieces of the ladybug, help them attach the ladybug's wings to the ladybug's body with a brad.
This is a tiny bit tricky as you need to make sure you insert the brad far enough away from the edge that it won't rip easily.
I layered my pieces to know where the holes should line up, then I poked through each page individually.
Then I flattened the brad onto the back of the ladybug.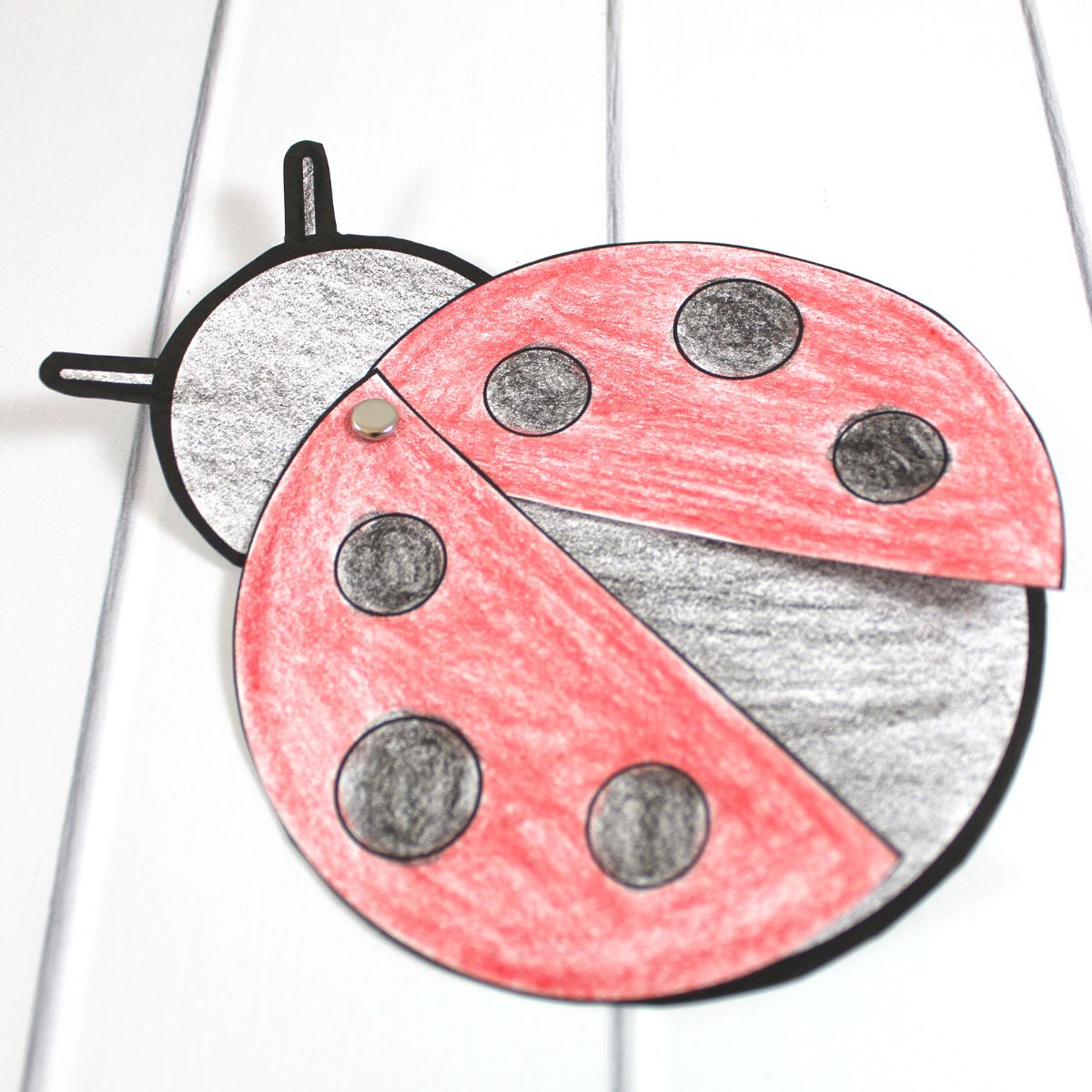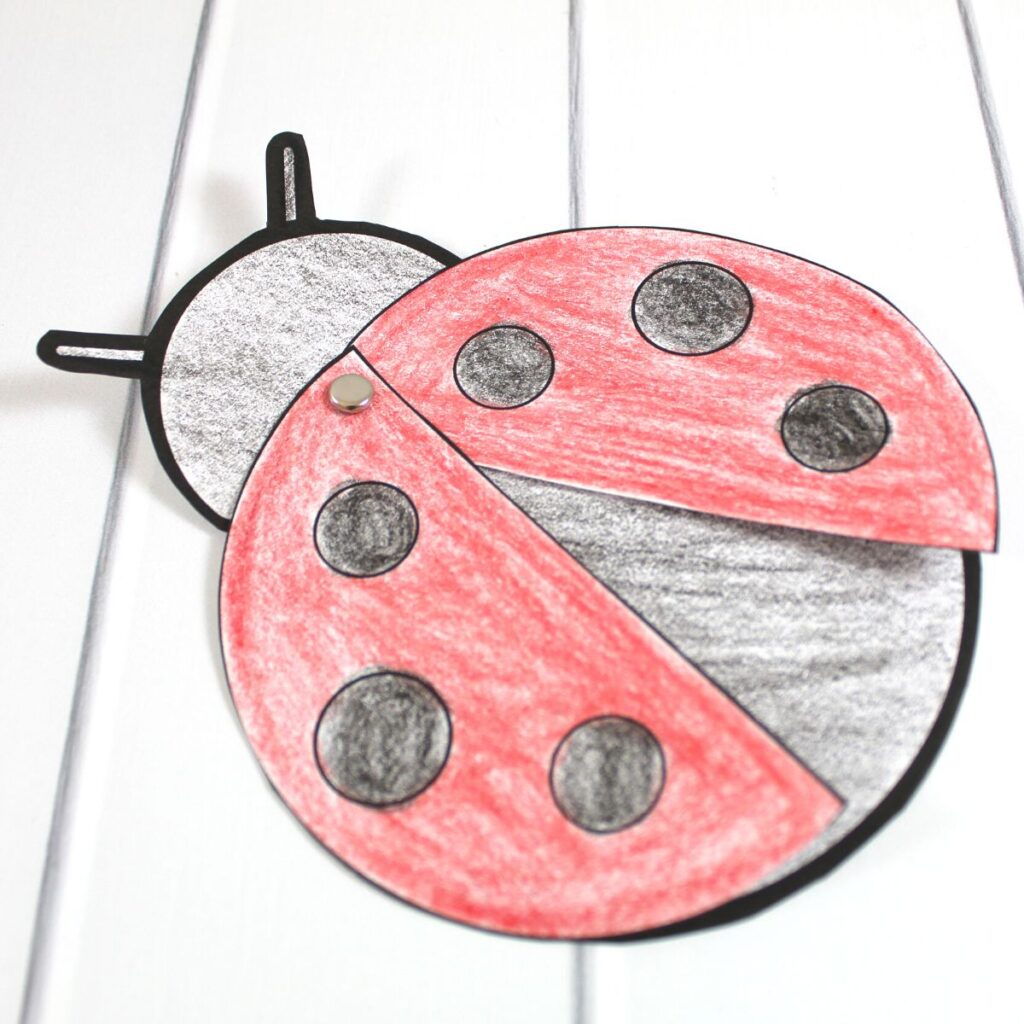 You might like to use 2 brads to make the wings move independently, but 1 brad will do the trick too!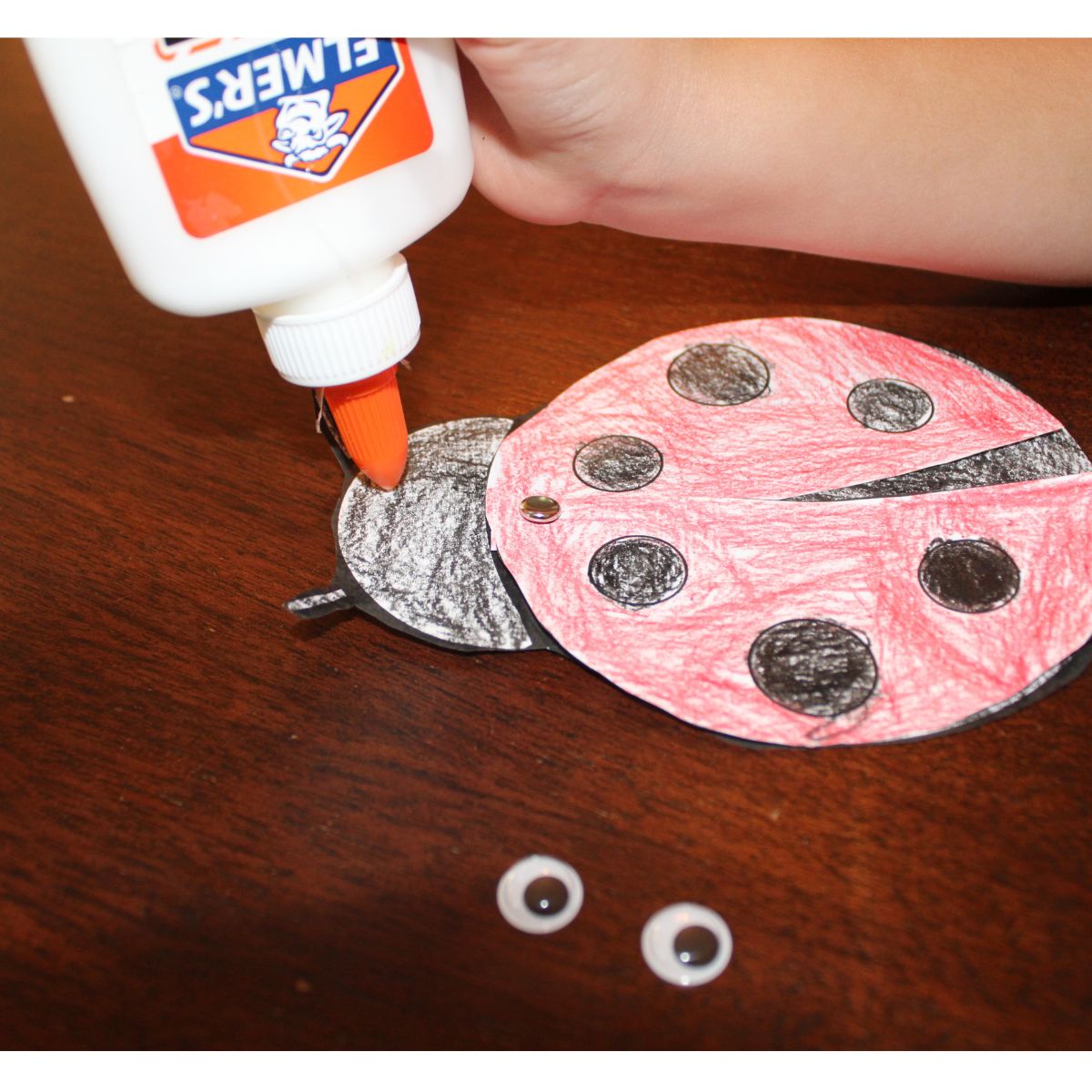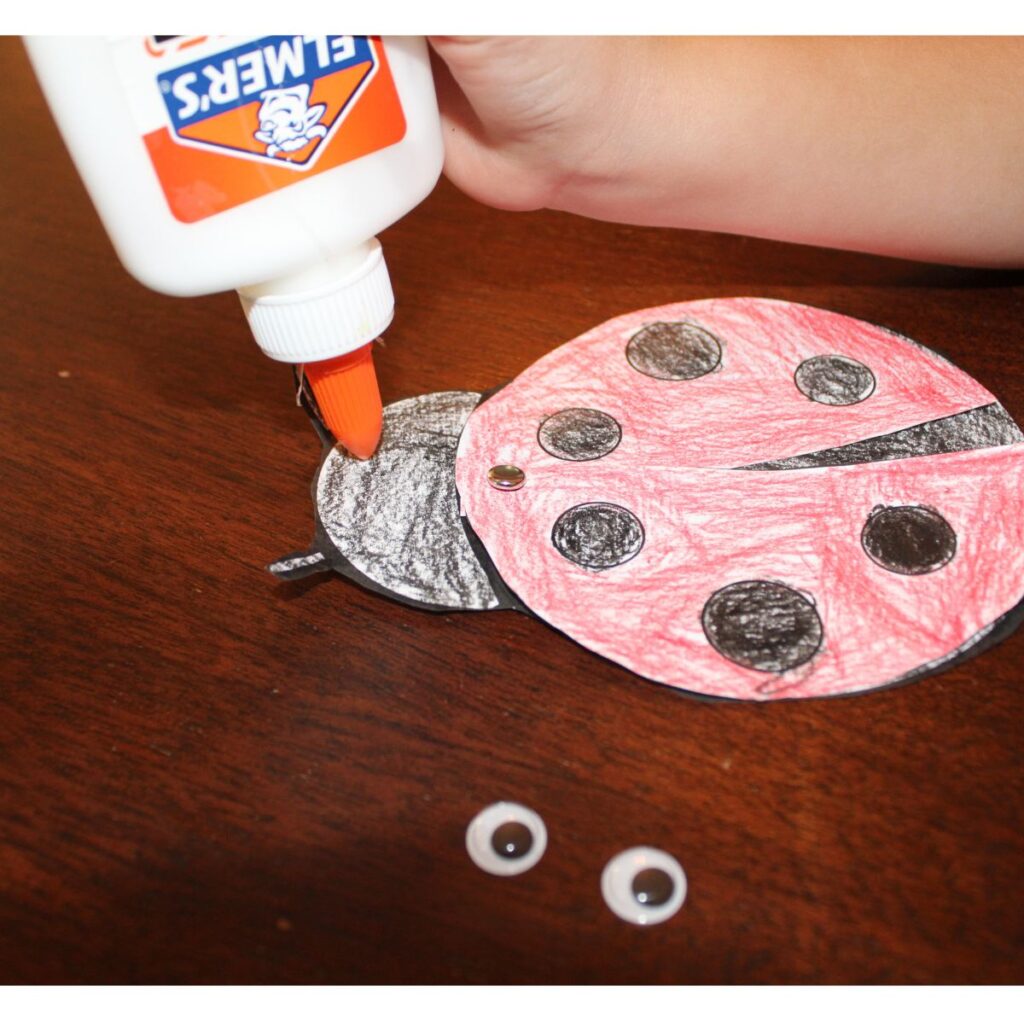 If you like, you can add googly eyes to give your ladybug paper craft a little more personality.
My kids love any project with wiggly eyes, so of course we had to add them to our adorable ladybug crafts!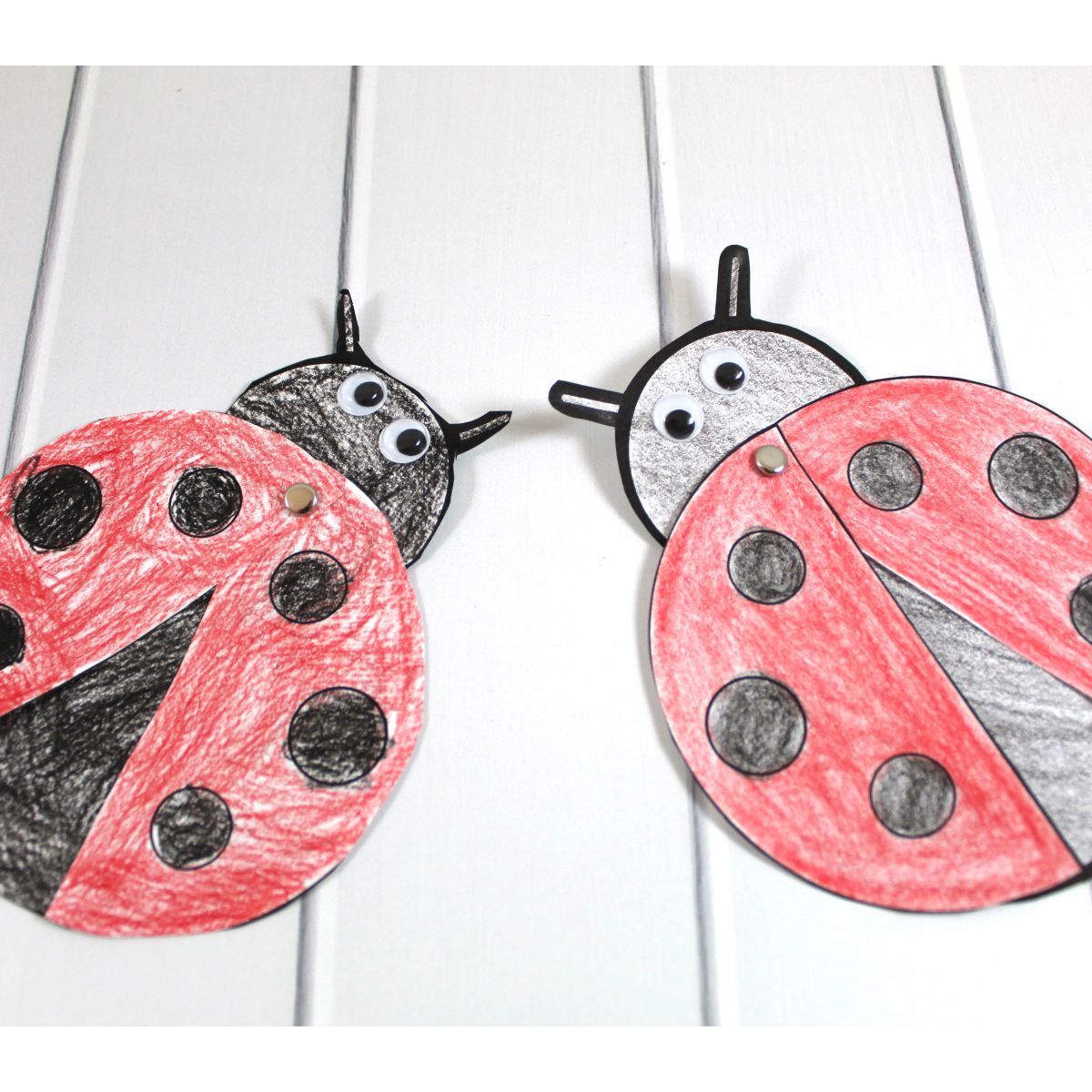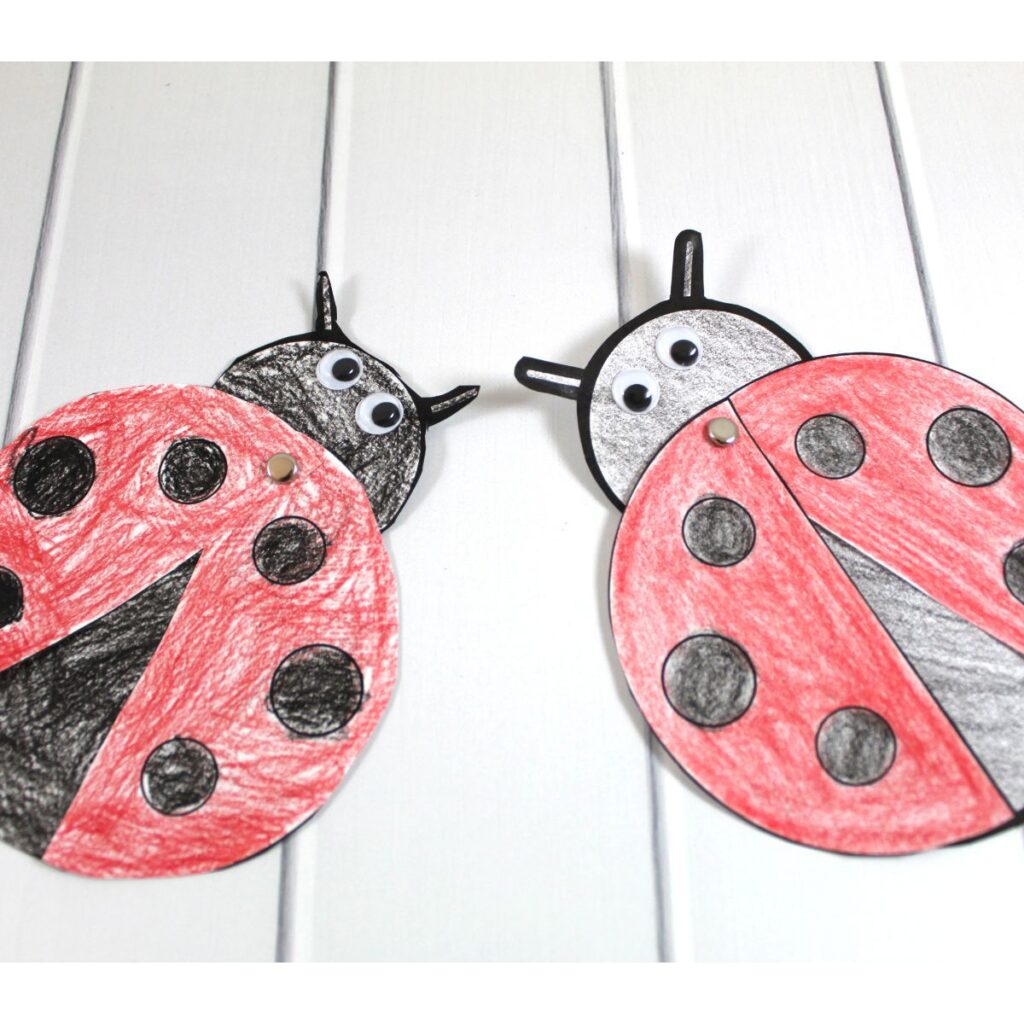 You can also add antenna to your pretty ladybugs if you wish by adding black pipe cleaners. (We kept ours simple!)
And…. you're done! Such a easy fun ladybug craft for kids!
These fun crafts work well for younger kids with the story The Grouchy Ladybug by Eric Carle and of course make great additions to your spring crafts or insect unit.
Ladybugs also are perfect to study during the summer months!
These little ladybugs are so much fun for kids of all ages!
Grab the Free Ladybug Paper Craft Template
You can grab the free paper ladybug craft template PDF in the free Resource Library which is free to my email subscribers.
To join my email list, type your email in the blue and gray box directly below.
You will get instant access to all of the free printables in my Resource Library including this easy Ladybug Craft!
More Insect Preschool Activities
Looking for more insect preschool crafts like this easy ladybug craft?
There's also an awesome Paper Bee Craft here. Another fun insect craft with moveable wings!
Love Thumbprint Art? Check out this Ladybug Thumbprint Craft for kids! Kids make lovely ladybugs with red paint and then draw on the details. So cute and such a fun idea!
There's 21 Bee Crafts for kids here, perfect for your bug theme. There's tons of simple crafts including paper plate crafts, process art, printables, and more!
You can also find tons of Free Insect Printables here for your bug and insect unit! You are sure to find a great craft and some creative ideas for your insect theme!
Need to save this simple paper ladybug craft idea for later?
Pin the image below to your Spring or Summer Craft ideas board on Pinterest!