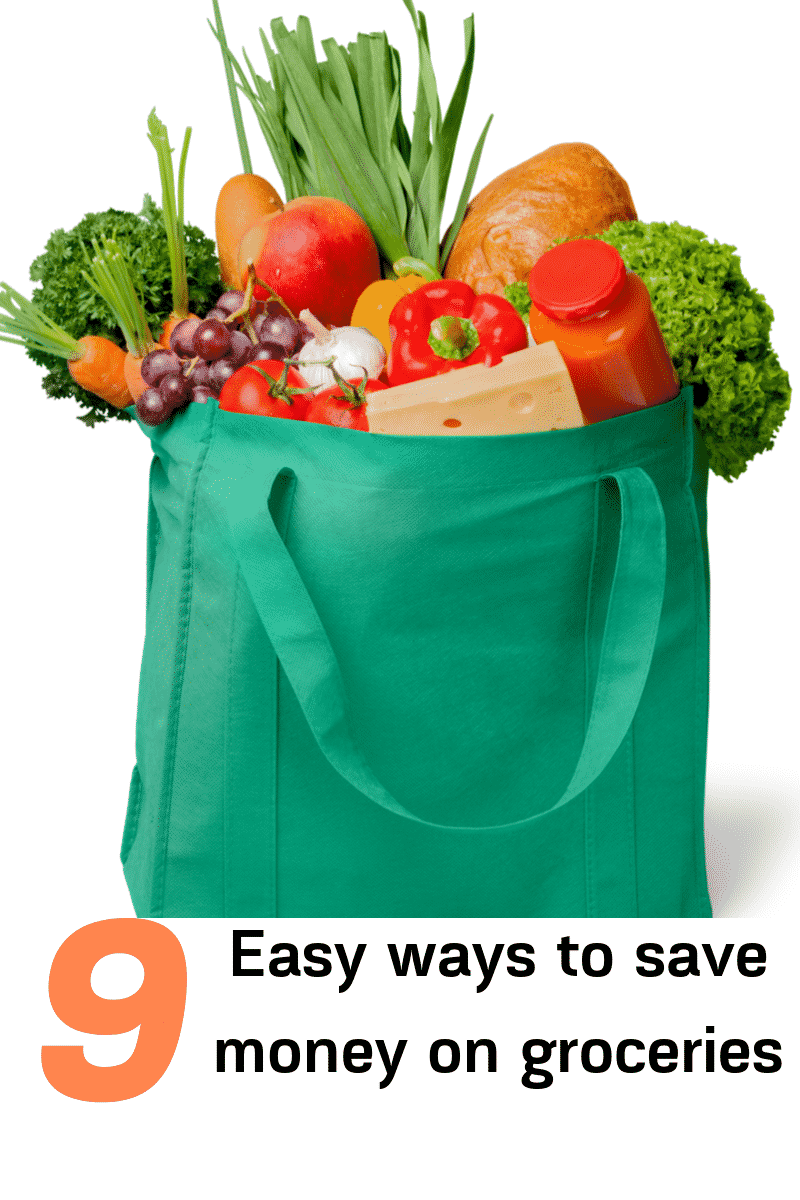 Looking for tips to save money on groceries each week?
Eat ramen. Every day and every night. 9 times a week.
Just kidding.
Aside from adding excessive amounts of ramen into your weekly diet, here's 9 easy tips to save money on groceries each week.
*** Disclaimer: As an Amazon.com Associate, I earn from qualifying purchases made by readers clicking my links, at no extra cost to you. ***
1) Make a plan
The key is in preparation. The less trips to the store you make, the less chances there are that you will pick up items you don't actually need.
You will need to look your calendar to see the events you have coming up, which nights you will be cooking at home, and which days the kids will be packing a lunch for school. You'll need to check grocery ads for sales, have a grocery list, and possibly even meal plan.
I have a cute magnetic weekly menu notepad that helps me plan out meals and keep track of the ingredients needed to make the meals I've planned.
My family also finds it very convenient to use Alexa to keep track of our grocery list. The great thing about Alexa is that you don't have to stop to write something down.
So, if you are cooking and you notice you are running low on oregano, you can say "Alexa, add oregano to my shopping list." Then, if my husband happens to be at the store, he can check the Alexa app and see if we need anything else while he is there.
I also love the fact that it is always available, no more lost grocery lists!
I will say that I do still write out a list, mostly because Alexa is our cummulative shopping list, so sometimes there are diapers on the list, which we always buy at a certain store, versus milk, which might be picked up just about anywhere.
2) Shop the sales and stock-up!
When you look at the grocery ads, definitely check the whole ad, but the real deals are usually going to be found on the front and the back covers.
When we see canned goods, cereals, frozen goods, and meat on sale, we buy as many as we can. That way, we have enough cereal to last us all month, or enough meat to get us through until the next time it goes on sale.
In general, we don't buy things that aren't on sale or a reasonably low cost. So, when we do see a sale, it's time to buy!
3) Freeze your Meat!
You don't have to have a large chest freezer to do this, but it sure is helpful!
When meat goes on sale, we stock up. We buy multiple packages of hamburger, steak, chicken, pork loin, etc. Then we repackage it into plastic sandwich bags.
You can use freezer bags, but as long as you are using a quality press to seal bag, the actual freezer bags aren't necessary.
If you are freezing a lot of meat, it's good to write a date on it with a Sharpie, just in case something gets lost in the back of the freezer.
I've found that most meat (hamburger, steak, chicken breast) can be defrosted in the microwave in just minutes. However, if you want to defrost pork, it tastes better if it is defrosted slowly by leaving it in the refrigerator a day or so.
In general, meats that are on a bone or large portions, should be defrosted in the refrigerator. Freezing meat can easily save you over $10 every week.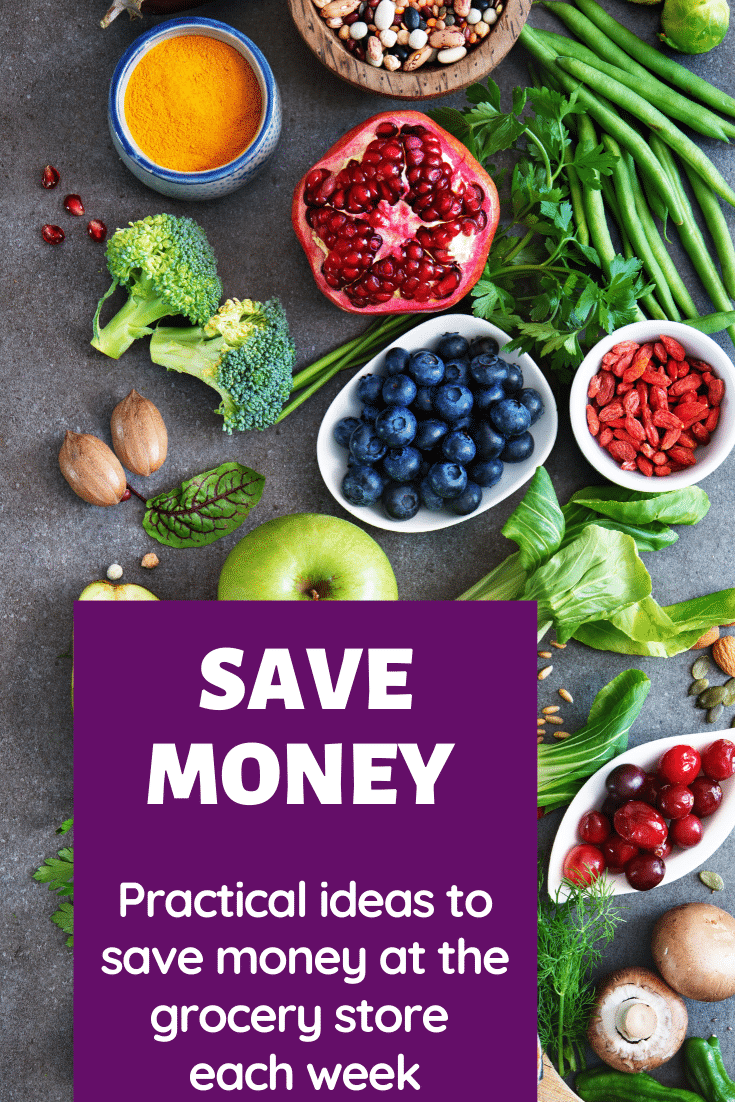 4) Buy a cheap Rotisserie chicken
Something rather shocking is that most of the time, you can find rotisserie chicken as cheap or cheaper than buying a whole raw chicken.
Where I live, rotisserie chicken is about $5. We usually buy one to use for supper that evening and make a side dish and a vegetable (like rice and broccoli) to go with it.
We set aside enough meat for a second meal before we even begin to eat, that way, the $5 chicken stretches for 2 meals. For the second meal, we like to make BBQ chicken nachos, chicken in rice, chicken tortilla soup, chicken tacos or chicken enchiladas.
The great thing about Rotisserie chicken is that it is fast, versatile, and relatively healthy, and…a great way to save money on groceries!
5) Use Coupons and Spend Less!
I think the key to using coupons is not to be distracted by items that you normally don't buy.
Only clip coupons for items that you buy regularly.
Then, when they go on sale (like name brand cereal) you are ready to not only get a great deal, but save with your coupon as well.
You can easily find coupons in your local Sunday newspapers, grocery ads will often have store coupons, and some store send out flyers monthly with coupons.
Many stores run deals on Facebook or have online coupons at their store website. There are coupon apps where you can upload receipts to save money like Ibotta.
Or you can print out coupons on websites like coupons.com couponsurfer.com and smartsource.com to save money on groceries you already plan to buy.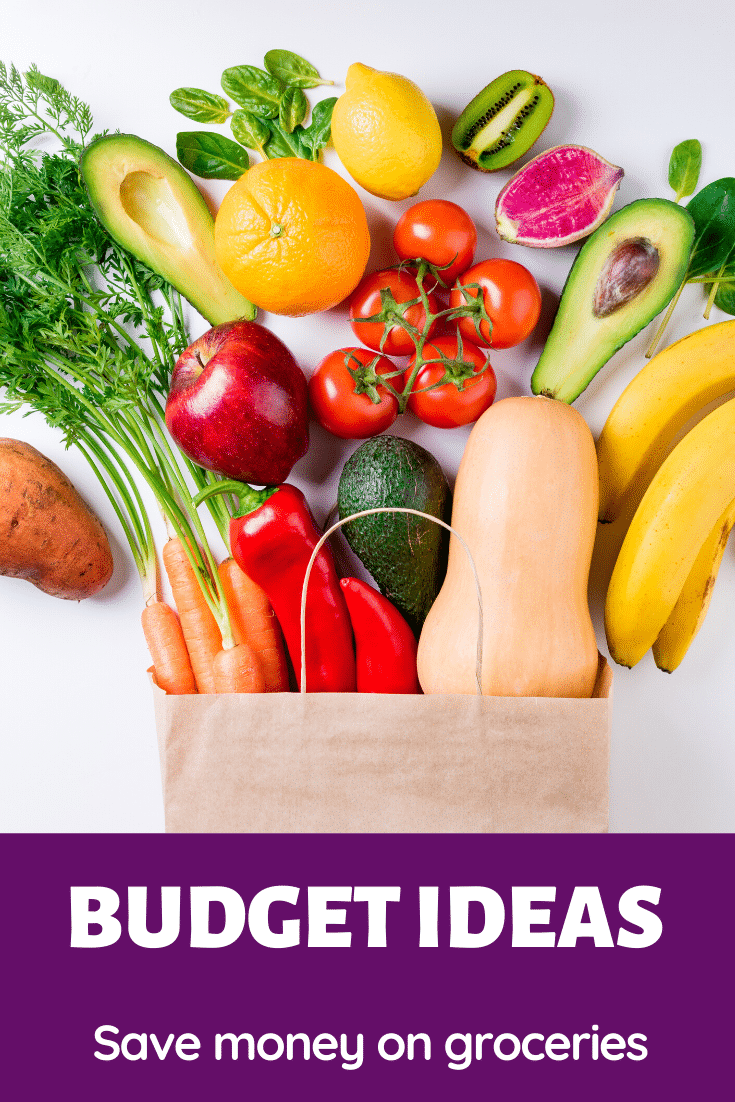 6) Store pick-up – An Easy Way to Save Money!
Many stores offer the convenience of shopping online and then picking up your order curbside.
This can save money on groceries in multiple ways. When you are not in the store, you are less likely to purchase items that might be considered frivolous.
You also can avoid "shopping hungry" and in general stay focused on your list.
My favorite part of shopping online is that I can see my total ahead of time. I love being able to see how much I am spending before I make the purchase. This also allows you one more chance to remove any unnecessary items from the shopping cart.
Also, watch for coupons for curbside pickup! Often times you can get $5-10 off your online order for pickup.
7) Watch for In-store Deals
Many stores have specials if you know where to look.
Many stores have day-old bread and bakery items discounted.
My favorite section is the "Misfit" vegetables. One of my local grocery stores has a selection of vegetables that are slightly misshapen or over-ripened. It's a great place to find expensive things like avocados for a discount!
Be sure to frequent the seasonal aisles as well. There are often sales during the season and after the holiday there are deeply discounted items.
8) Save Money Fast with Store brands
The key to really saving money is knowing your prices. It is different for every area.
When we lived in Boston, I had sticker shock for several months, but after a while, I learned what was a good deal in that area.
When I moved back to the Midwest, it seemed like everything was on sale. Prices were lower so it took a while to re-learn what was a good deal.
Don't be afraid to try store brands. Many are just as good, if not better than name brand.
However, in order to save money, I don't recommend buying multiples of an item until you know you love it! You can't save money if the food is inedible!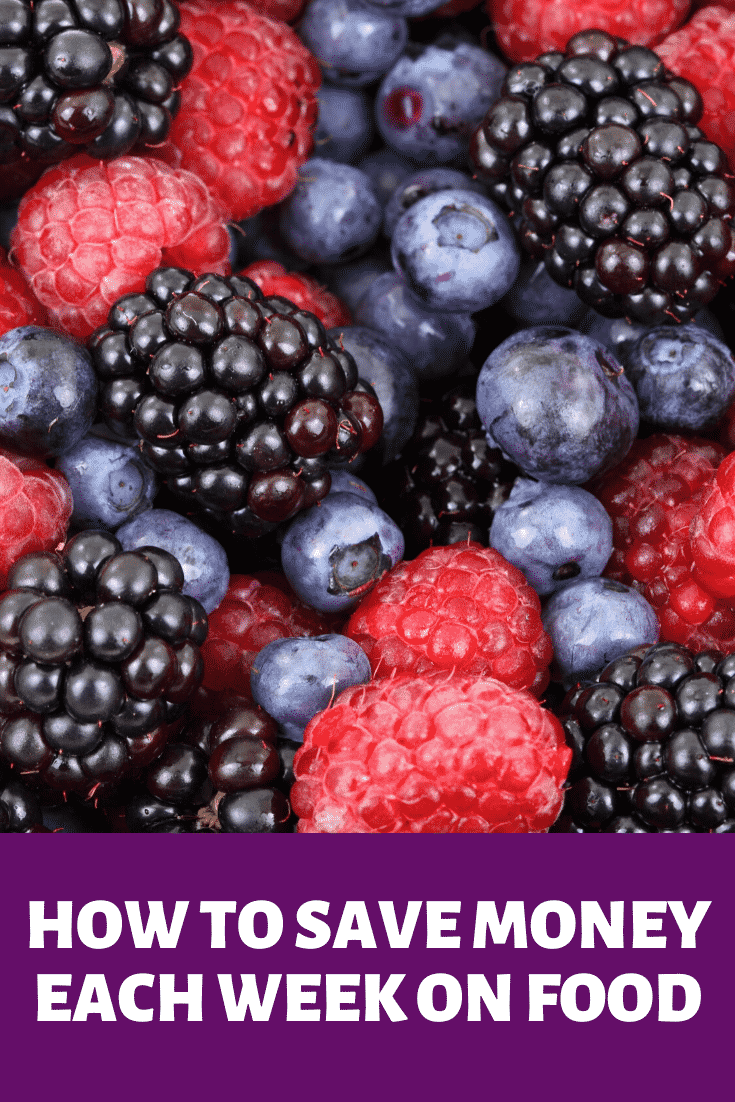 9) Cut back on waste!
Another great way to save money on groceries is to take note of the items you tend to throw out. Whether it's lettuce that has gone bad, or expired condiments, take measures to see where you can cut back on waste.
I noticed that our family would often throw out 1/3 of the romaine hearts we bought each week. We just weren't using enough lettuce.
For a while, I took that as we need to eat more salads. But after a while, I discovered that by not buying the romaine, we were throwing out less food and saving money each week.
In addition, we weren't buying salad dressing or having to throw out expired dressing. Instead, we put cilantro and tomatoes from our garden on our tacos.
If we really want a salad, we go ahead and buy the romaine. We just make sure that our meal plan for the week includes plenty of items with lettuce.
If you are throwing out an item weekly, try buying it every other week instead. Tweak your list based on what you actually use.
That's it! 9 Easy tips to save money on groceries! Combine some of these strategies and you will be well on your way to saving money every week at the grocery store.
Be sure to check out these amazing Freebies for Kids – you won't believe what you can find for free!
If you are interested in finding more ways to save be sure to read 8 Ways to Create a Budget Vacation.
If you would like more tips to save money on groceries hop over to The Keele Deal's post on 10 easy ways to save money.
Lastly, you can find some awesome ideas for Side Hustles here.