Back to school season is almost upon us! Soon, many of us will be packing lunch boxes and sending the kids off to school! Help your child feel encouraged and loved when they are away from home with these fun and free printable lunch box notes! It's a super easy way to give your child a boost of joy at school!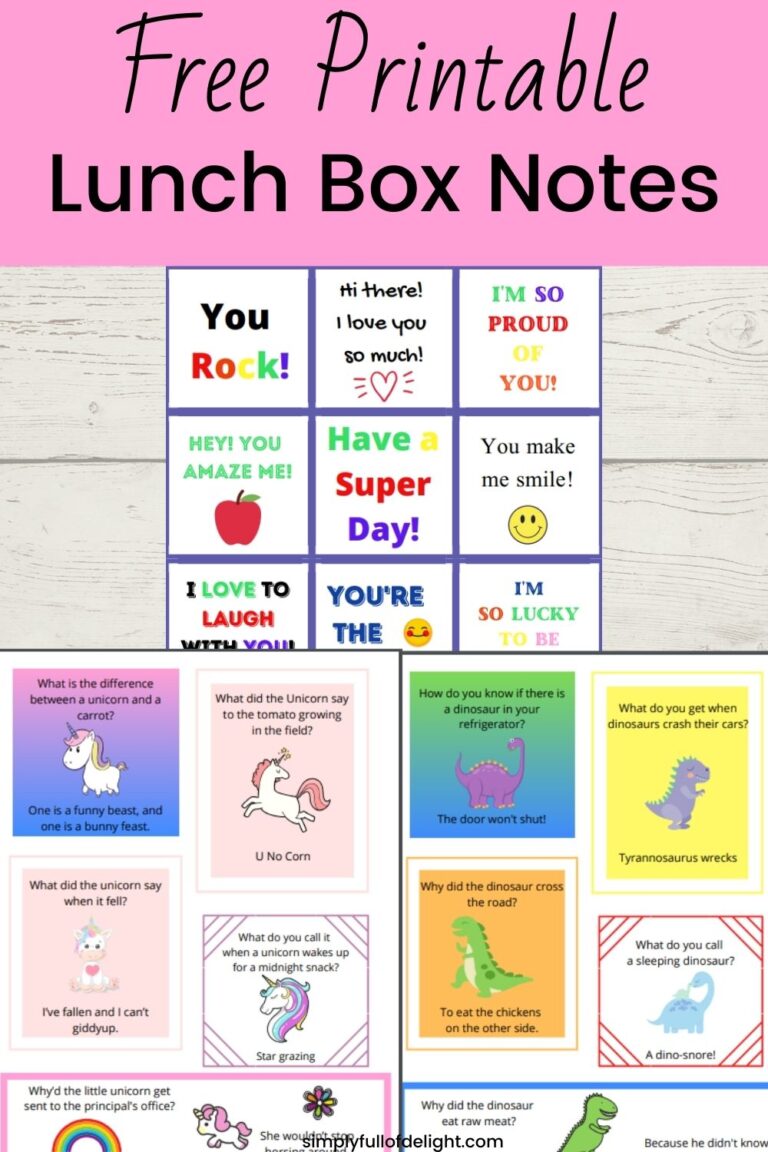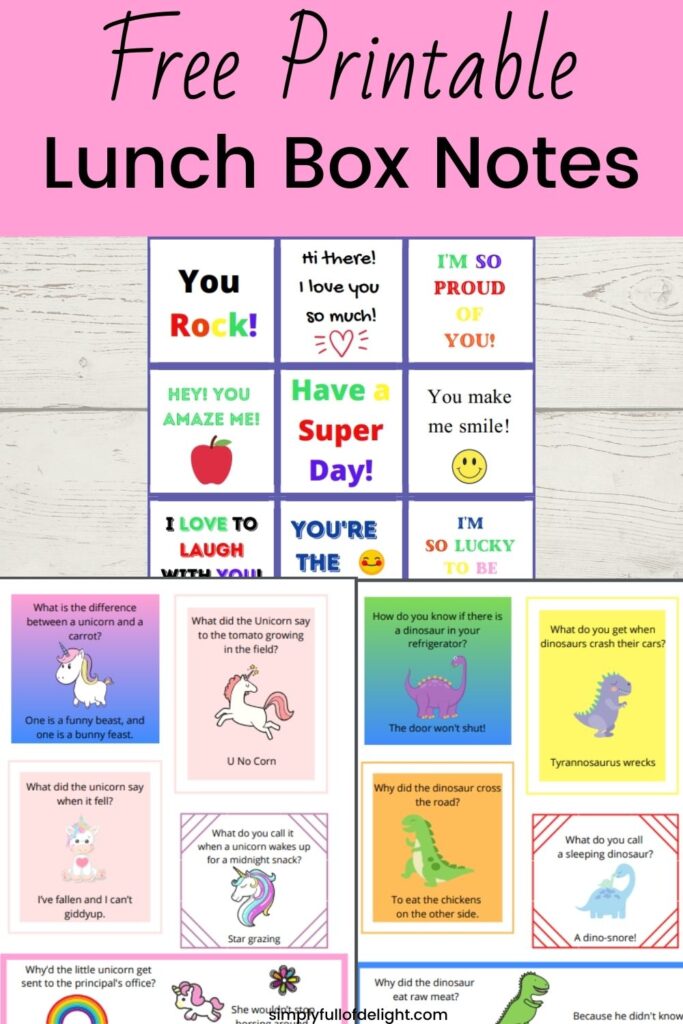 With everything that has happened this year, our kids need every ounce of encouragement we can give them! I can't imagine how hard it will be to wear a mask all day and interact with teachers and other students with masks.
It's going to be difficult, but the way we respond to these hardships, will form the way our children respond. They learn from our example.
I know I want my children to respond with patience. We can't avoid what is happening, and it might be happening for a very long time.
But we can surely learn from it.
We can teach our kids to find joy, even in hardships. Find hope and contentment during this time. They will learn perseverance through these trials.
Our kids need us more than ever to lead by example and build them up, inspire them, and help them see the good even during a pandemic.
Lunchbox Note Jokes
My kids love getting mail, and this is a little like that. You could do it every day, but I like to randomly send notes in my kids' lunchboxes! They never know when they will find one. I think it adds to the excitement!
I created 3 sets of FREE printable lunch box notes for kids!
The first set of free printable lunch notes is unicorn themed with silly unicorn jokes. Perfectly pink and filled with rainbow and unicorn fun! The second set is dinosaur themed with hilarious dinosaur jokes! The third set is rainbow colored with encouraging words.
All you need to do is print and cut! If you want to be able to reuse them, simply print on cardstock! To make them *almost* indestructible, you can lamintate them!
I created these with lunchboxes in mind, but you could definitely leave notes for your kids around the house. Or, if you teach, you could hide one in your student's desk to deliver a smile!
You can also find more prints and choices in my Etsy shop!
I hope you enjoy these fun free printables! All you have to do to access them is join my email subscriber list! You will immediately get a welcome email with the password to my Resource Library of freebies!
You will find these free printable lunch box notes for kids, along with other freebies like playdough mats, roads for toy cars, scavenger hunts and more! Join today!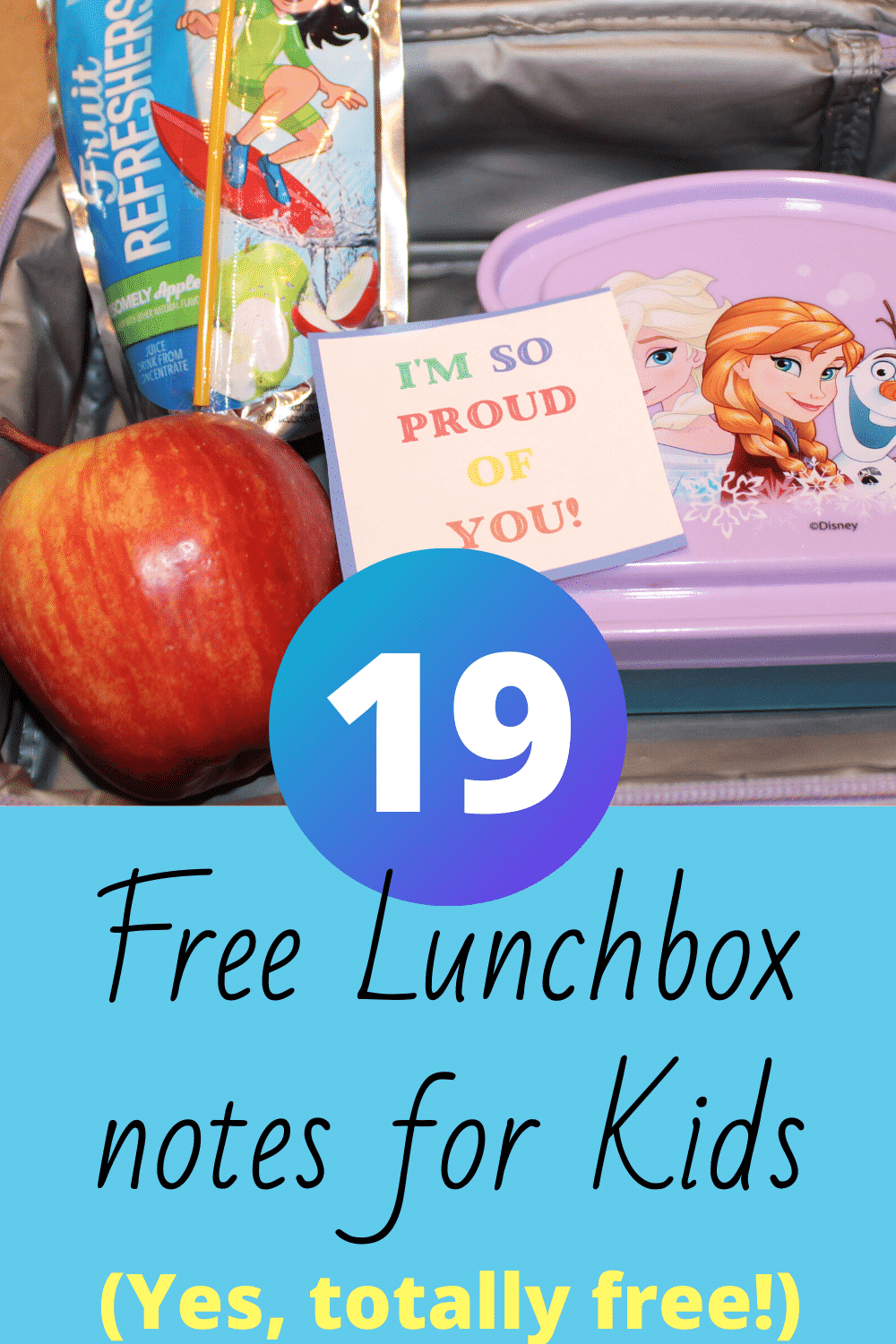 Other Articles You Might Be Interested In:
Playdough Mats – Free Printable
Best Chapter Books for Beginning Readers
3 Easy Ways to Reduce Your Child's Sugar Intake
*** Disclaimer: As an Etsy, Disney, Jane.com Associate and an Amazon.com Associate, I earn from qualifying purchases made by readers clicking my links, at no extra cost to you. ***