Today I'm sharing 35 of the best Easter Craft Ideas for Kids! If you love doing seasonal crafts with your kids, you are going to love this post!
I've collaborated with several other bloggers and you are going to love the ideas we've collected!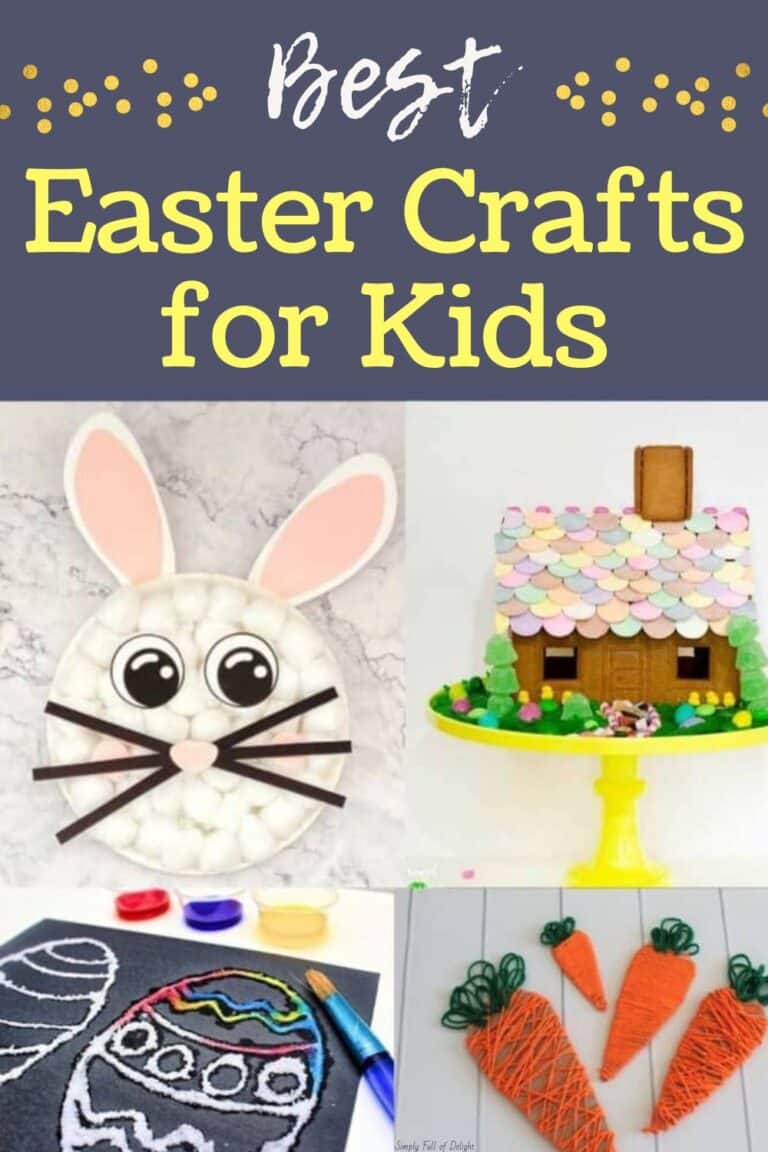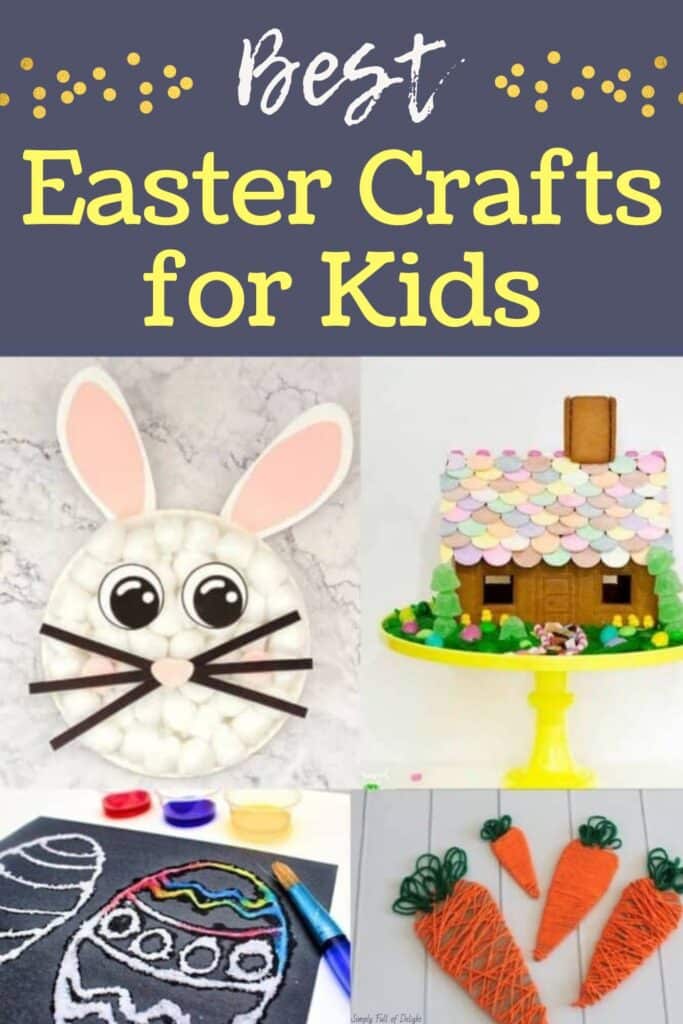 This list has everything from 5 minute craft ideas to projects that could span a couple of days! I hope you find some amazing and fun DIY Easter crafts for kids!
1) Easy Marble Paint Egg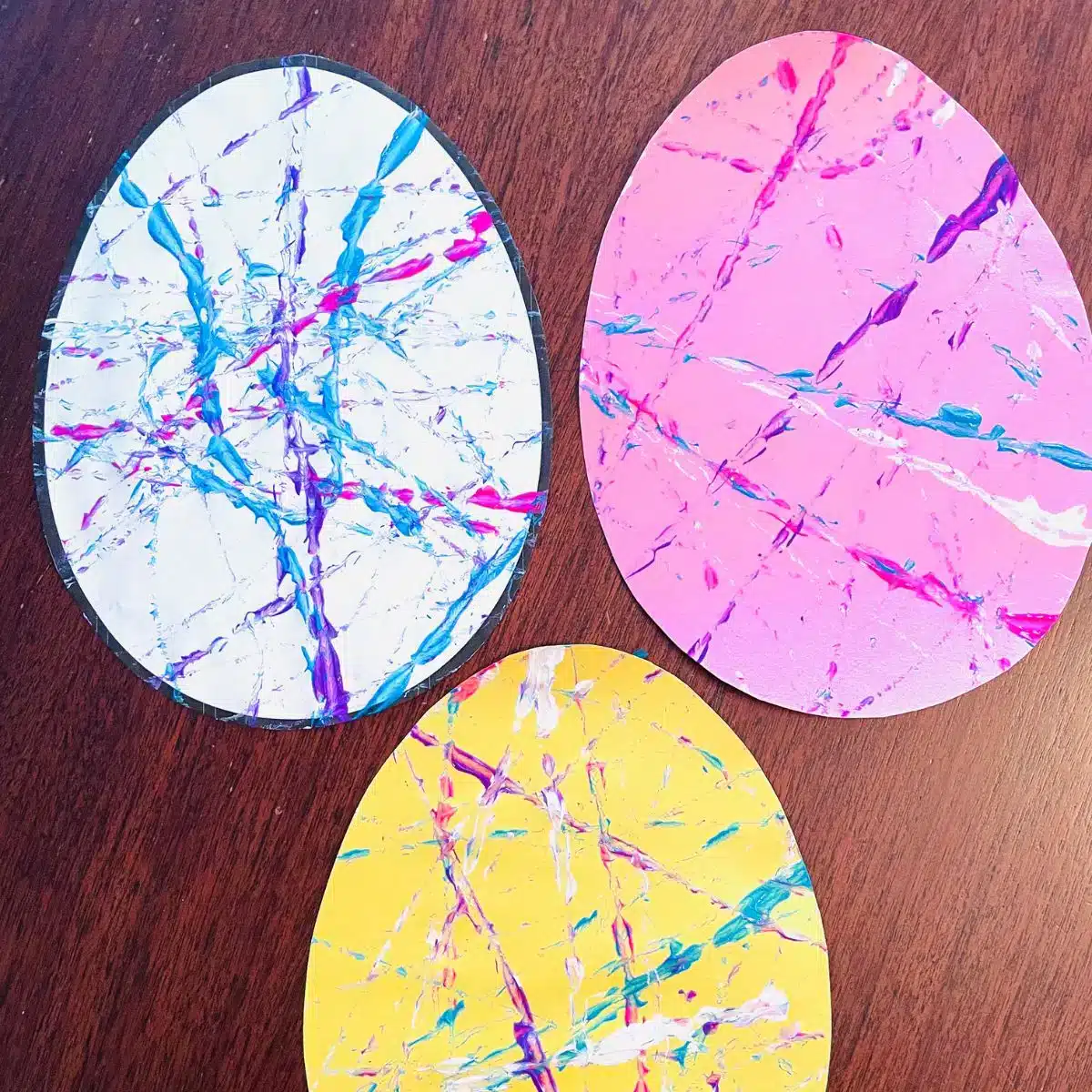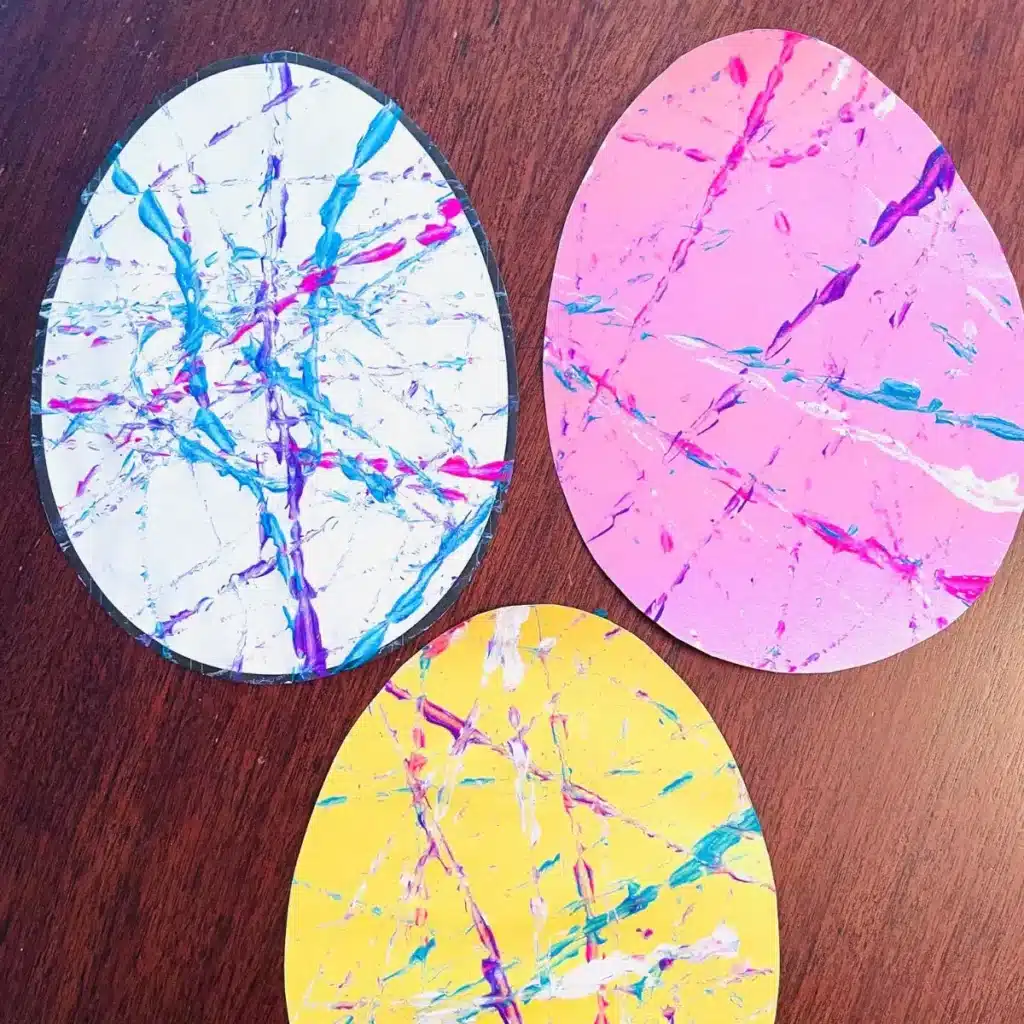 This Marble Paint Egg Craft from my blog Simply Full of Delight is perfect for young kids!
Simply use the egg printable template to cut out plenty of paper eggs. Then paint using marbles with different colors! What fun!
2) Easter Gingerbread House
This idea is so VERY fun! If your kids love making Gingerbread houses, they will adore this activity found on Moms & Munchkins. These Easter Gingerbread houses are not only fun to assemble, but would make a beautiful centerpiece for your table!
3) DIY Bunny Crayons – DIY Easter crafts for kids
Children will love making their own Bunny Crayons! Head over to Family Focus Blog and find out how easy it is to create these fun crayons! I love that this is a simple idea and you can use up old crayons!
4) Bible Verse Pull Apart Eggs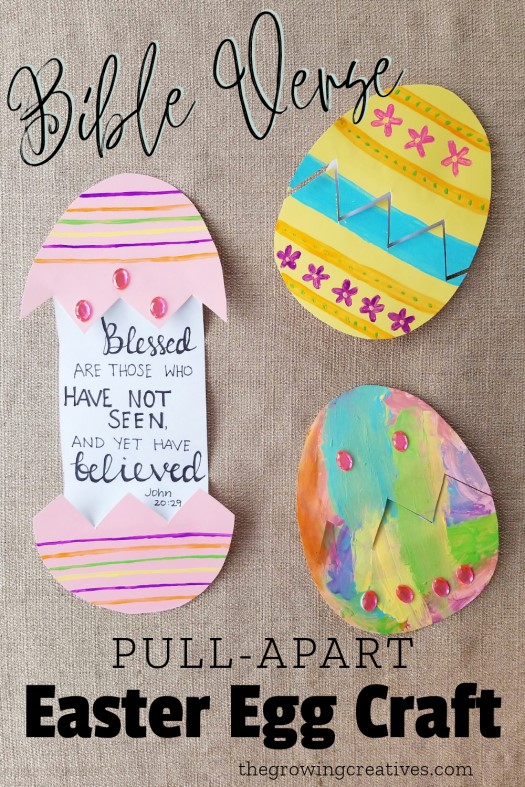 These adorable Bible Verse Pull-apart Easter Eggs by The Growing Creatives are a fun craft for a child of any age! You can make this craft as simple or as complicated as you like, but one thing is for sure…your kids will love this!
5) Giant Paper Mache Eggs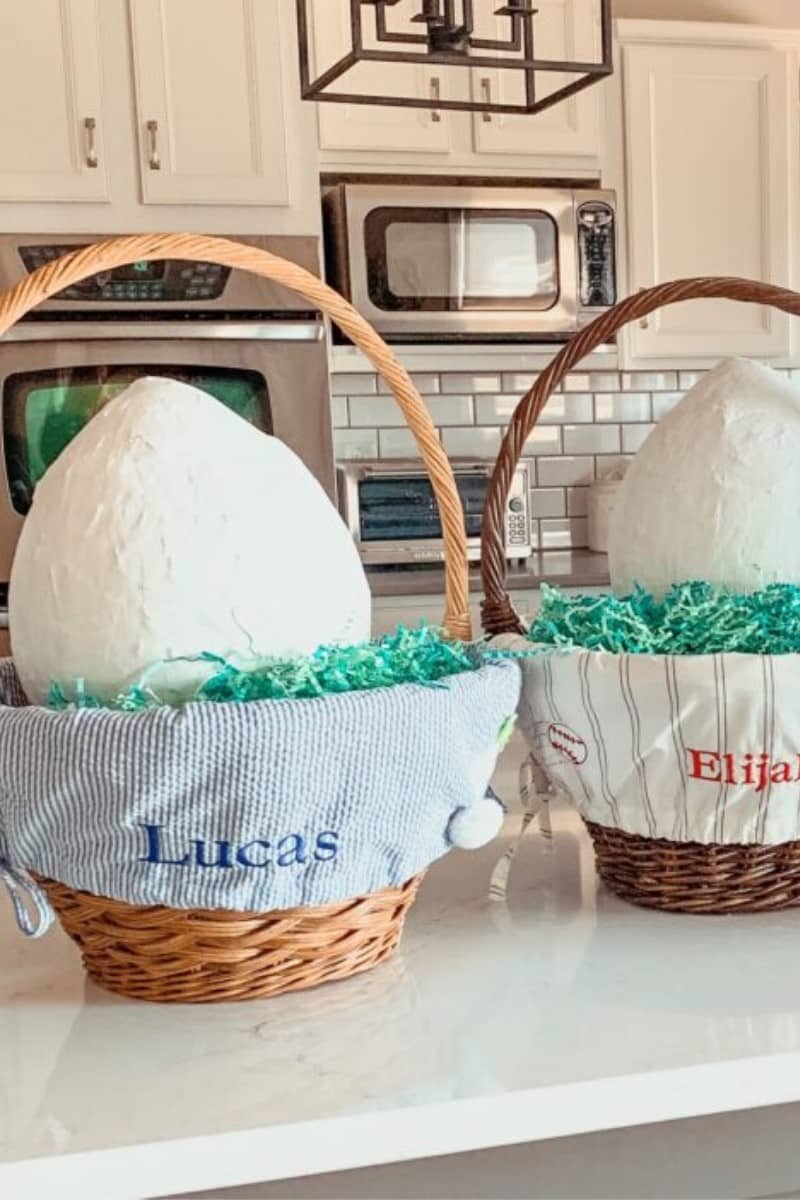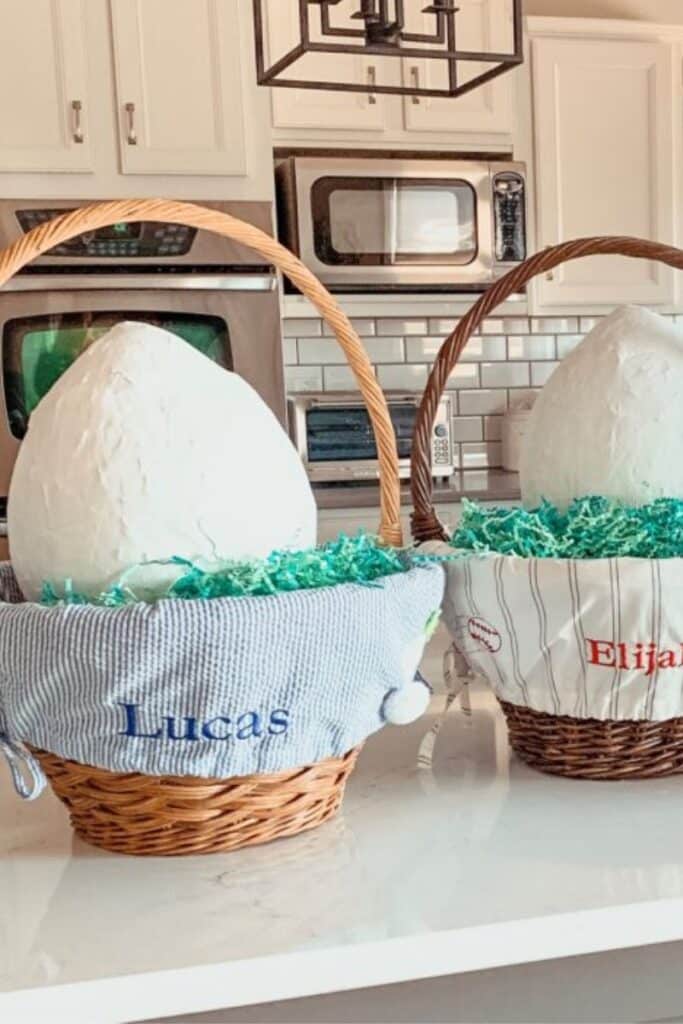 This super unique craft idea comes from Coffee & Confetti Mom. These Giant Paper Mache Eggs are a fun family project and you will be surprised by what they put inside! What fun your kids will have with this amazing project!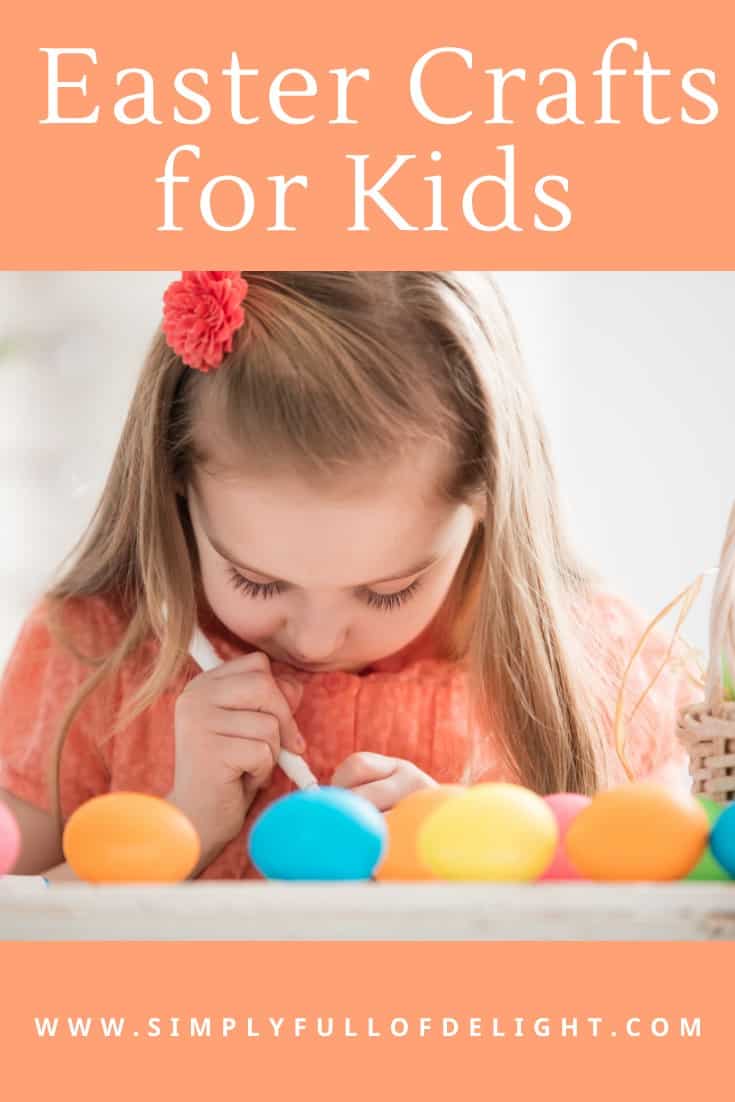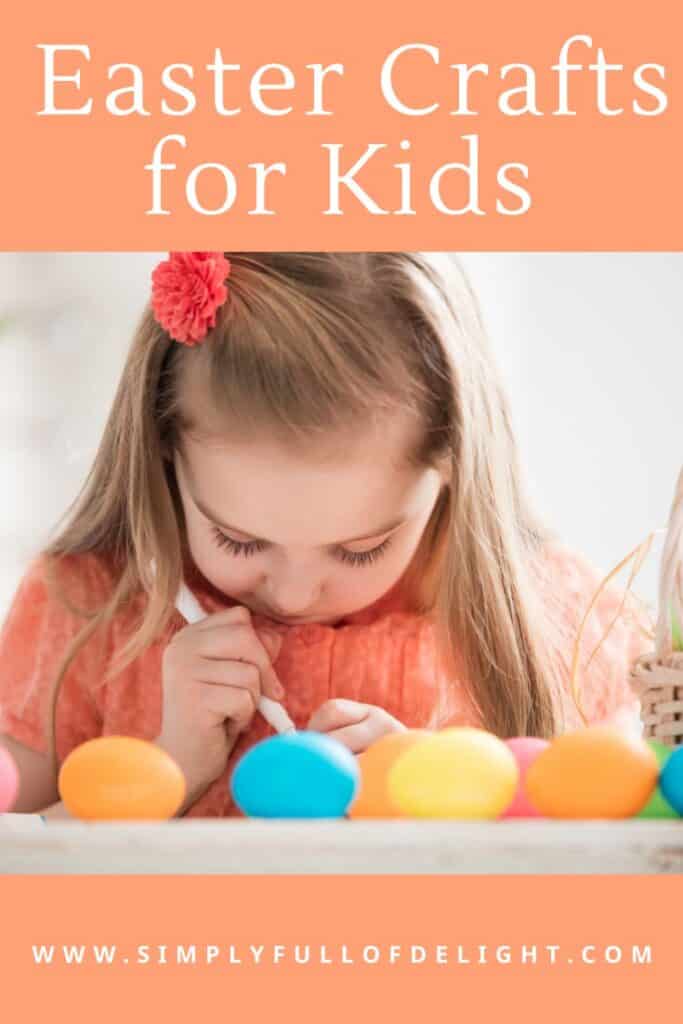 6) Fork Print Eggs – Easter Crafts for preschoolers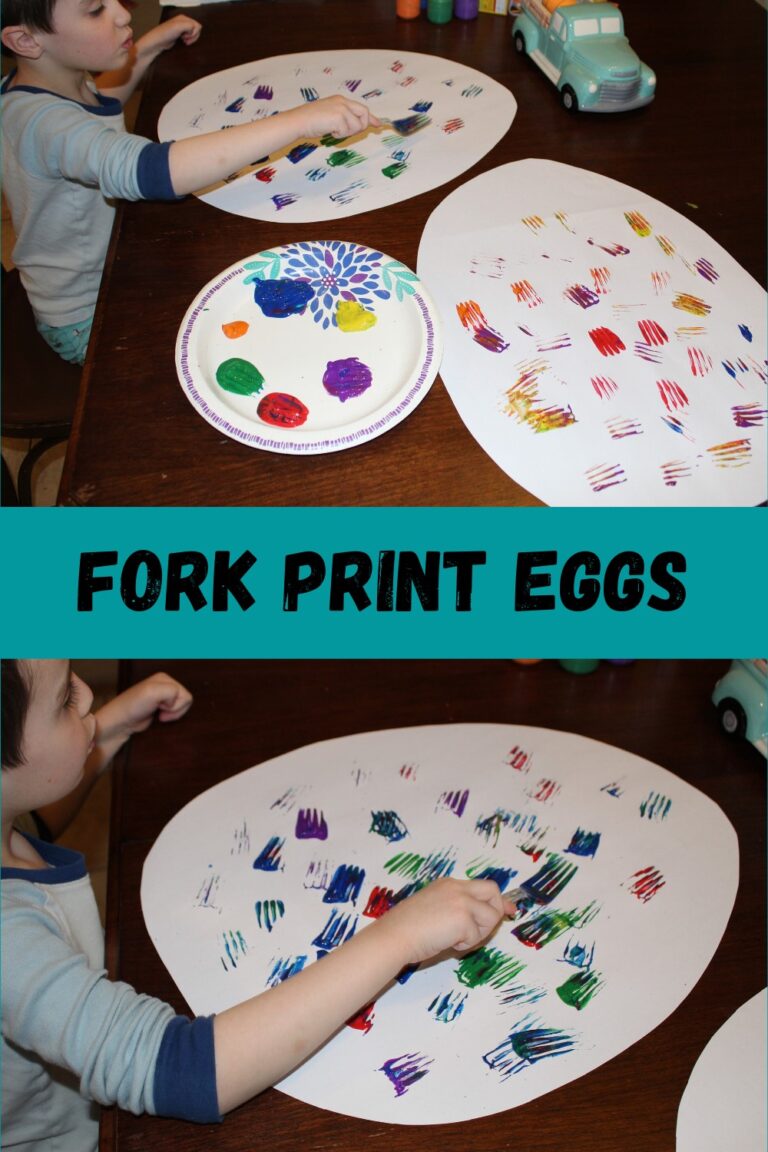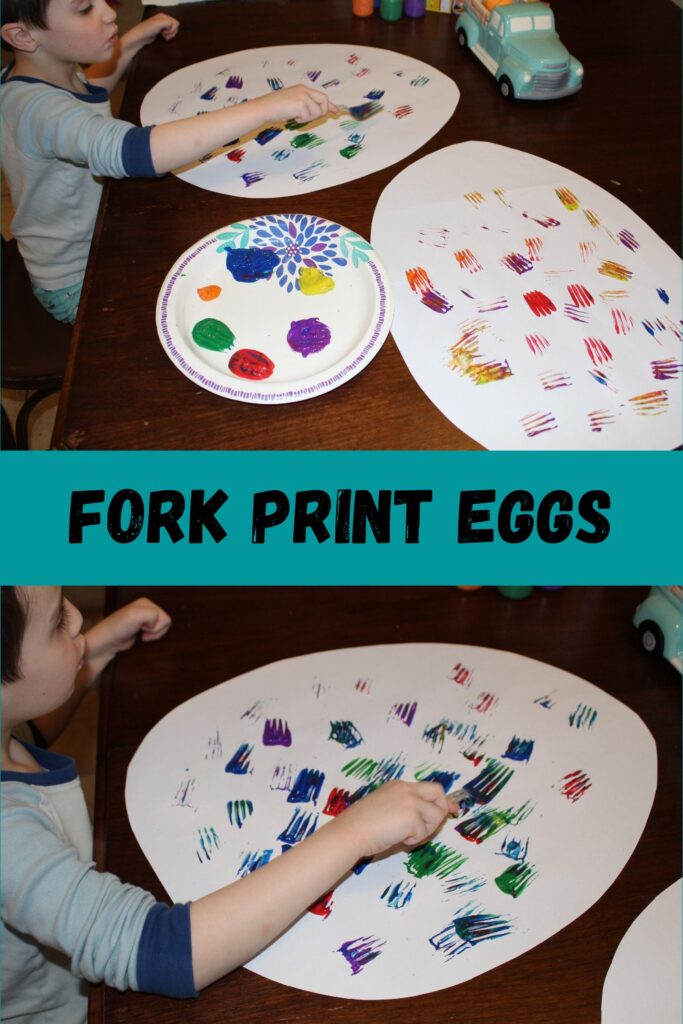 These Fork Print Eggs from Fab Working Mom Life are a great diy Easter craft idea for kids! I love that this craft allows creativity and it is simple! Every mom (and teacher) needs a simple craft idea in her back pocket!
7) Easter Egg Symmetry Craft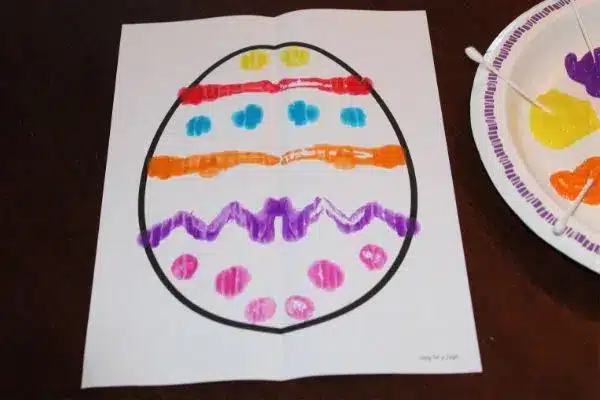 Looking for more easter egg crafts? This Symmetry Easter Egg is perfect for little kids.
With this easy craft kids paint half of the egg template, then they fold the page to print a symmetrical print on the other side of the page.
This is the perfect way to teach little ones about symmetry and of course it's a great way to enjoy a fun craft during the Easter season.
8) Ink Chromatography Easter Decorations – DIY Easter crafts for kids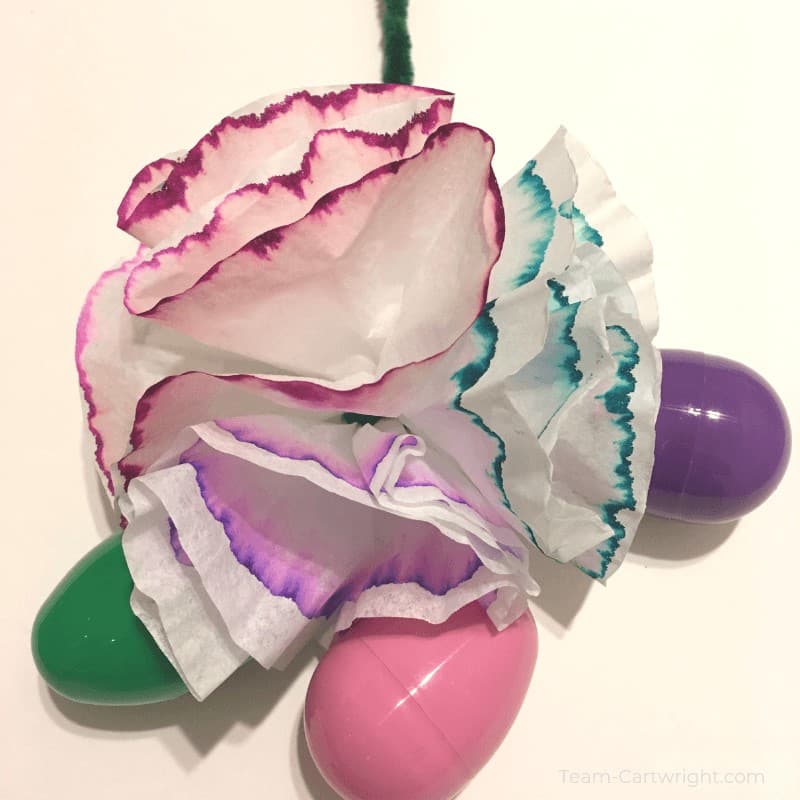 I love that this Easter craft is both open-ended and a science experiment! To create your own Ink Chromatography Easter Decorations, you will need 3 simple items: coffee filters, markers, and water! Be sure to head over to Team Cartwright to try out this amazing project with your kids.
9) Contact Paper Easter Eggs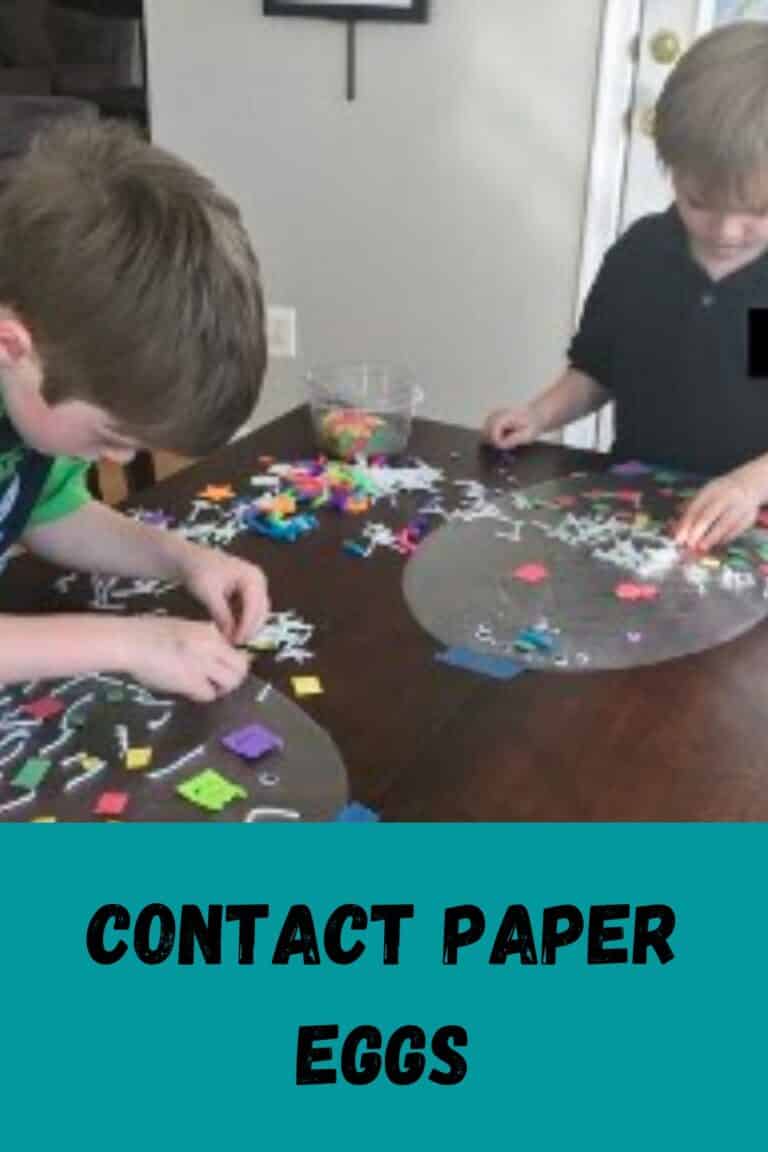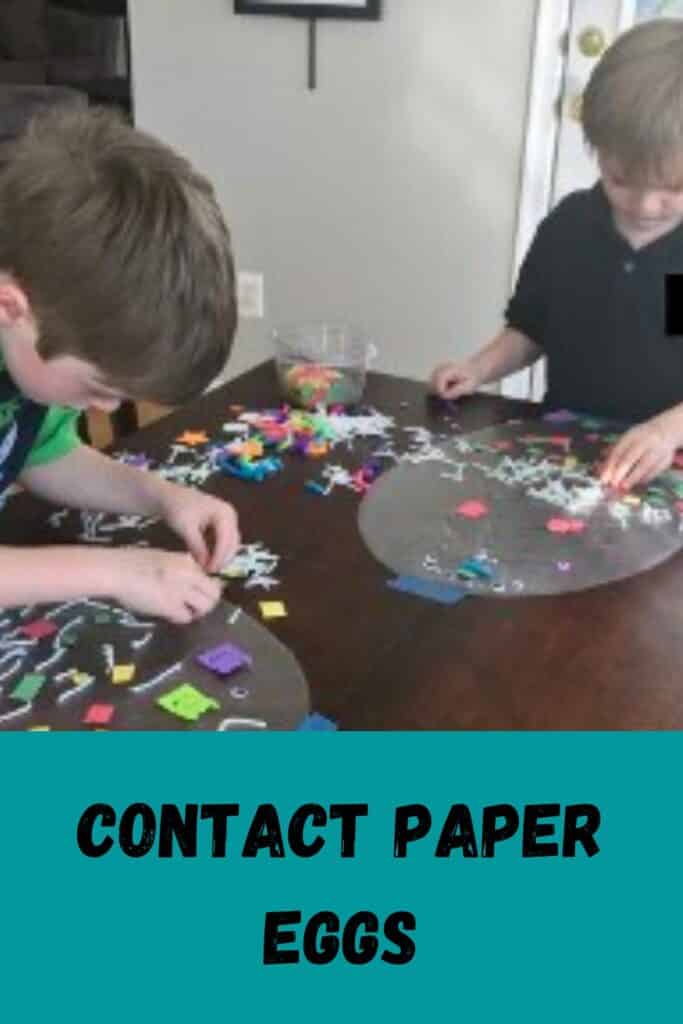 These amazing Contact Paper Easter Eggs by The Wild, Wild West! are the perfect craft for kids ages 2 and up! Kids will love sticking items to the sticky contact paper and making designs! I love that this project allows tons of creativity and it is so simple to set up!
10) Countdown Till Easter Paper Chain – Easter Crafts for Kids
This Countdown Till Easter Paper Chain by Family Focus Blog is one of the most simple Easter crafts for kids, but I'm certain they will want to turn it into a yearly tradition! I love that kids can practice their tracing and scissor skills. This project also solves the problem of "how many days until Easter, mom?"
11) Easter Bunny Bags
These Easter Bunny Bags from Moms & Munchkins are a fun way for kids to make their own treat bags! I love that kids can practice those cut and paste skills! These bags are simple enough that your kids could make several and deliver goodies in them to elderly neighbors! Be sure to check out the other fun Easter crafts for kids on Moms & Munchkins!
12) Handmade Potato Easter Egg Stamps
These adorable Potato Easter Egg Stamps are from Premeditated Leftovers. There's a whimsical throwback feeling to this activity as many of us did something similar as a child. Kids will love the novelty of using potatoes as stampers and there are so many amazing designs you can create!
13) DIY Easter Ribbon Wand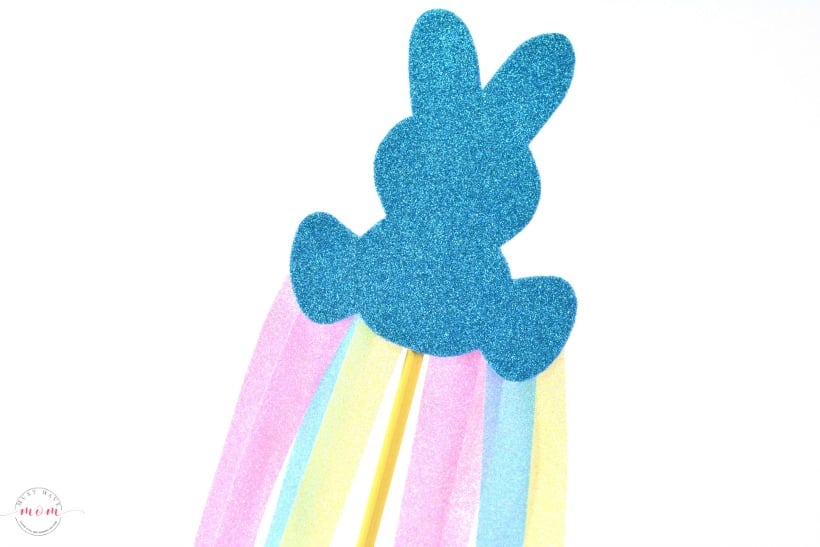 This DIY Easter Ribbon Wand is by Must Have Mom. All you need is a few items from the dollar store to make these fun wands. I can't think of a child who wouldn't want one of these!
14) Easter Dot Marker Printables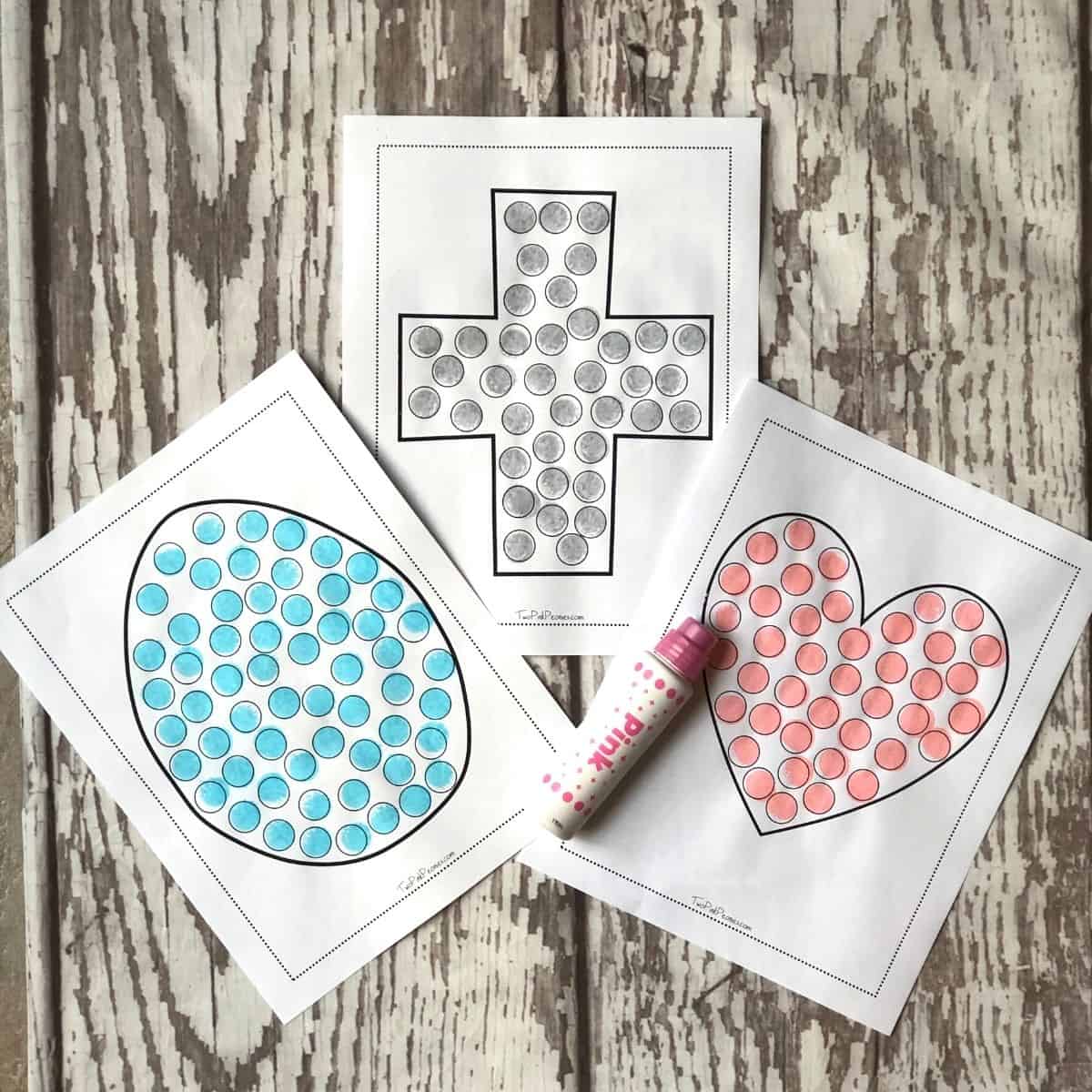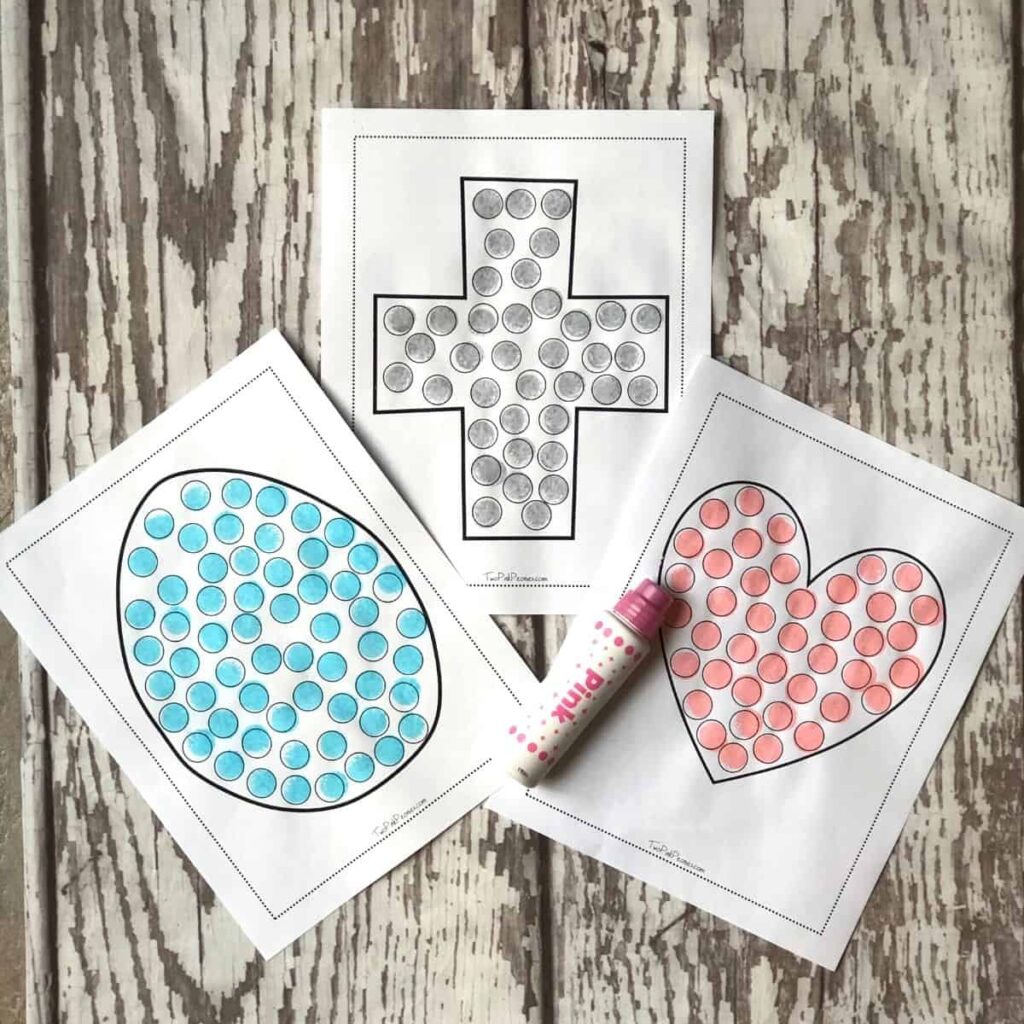 If you are looking for a fast and easy art project for kids, these Easter Dot Marker Printables by Two Pink Peonies are perfect. There are 6 free Easter dot marker pages including Easter eggs, a chick, a bunny and more!
15) Yarn Wrapped Carrot Craft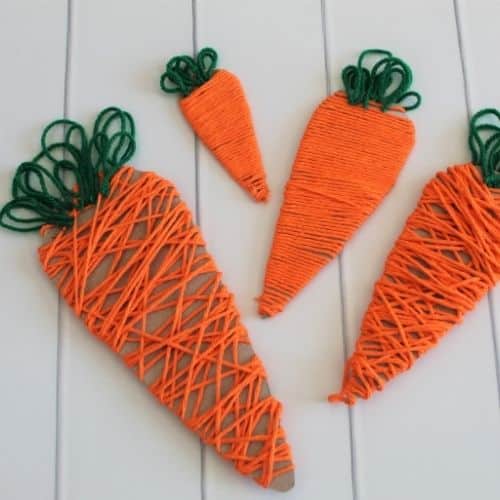 These Yarn Wrapped Carrots are from my blog Simply Full of Delight. All you need is some orange and green yarn, glue and some cardboard from your recycling bin. These carrots are a lot of fun to make…my kids have a whole pile to prove it!
16) Nature Easter Eggs
These amazing Nature Easter Eggs are by Sprouting Wild Ones. Let your little ones get creative with these eggs that display the beauty of the outdoors.
17) Tie Dye Easter Cross Craft
This Tie Dye Easter Cross Craft is by Catholic Icing. Use up your leftover Easter egg dye with this fun project! It's sure to be a hit with any group of kids!
18) Easter Finger Puppets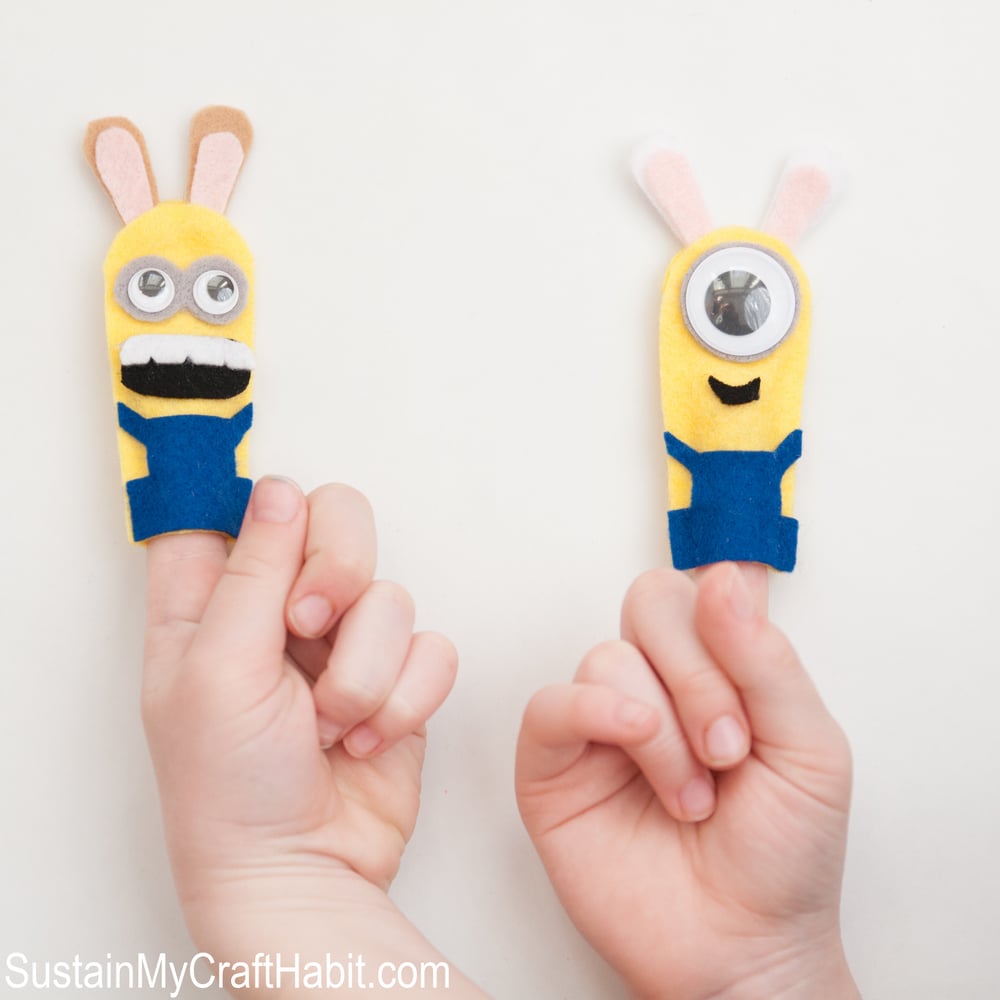 These Minion Easter Finger Puppets are by Sustain My Craft Habit. Made with felt and tacky glue, this Easter craft is perfect for kids! Your child will love making and of course, playing with these finger puppets.
19) Toilet Paper Roll Easter Bunny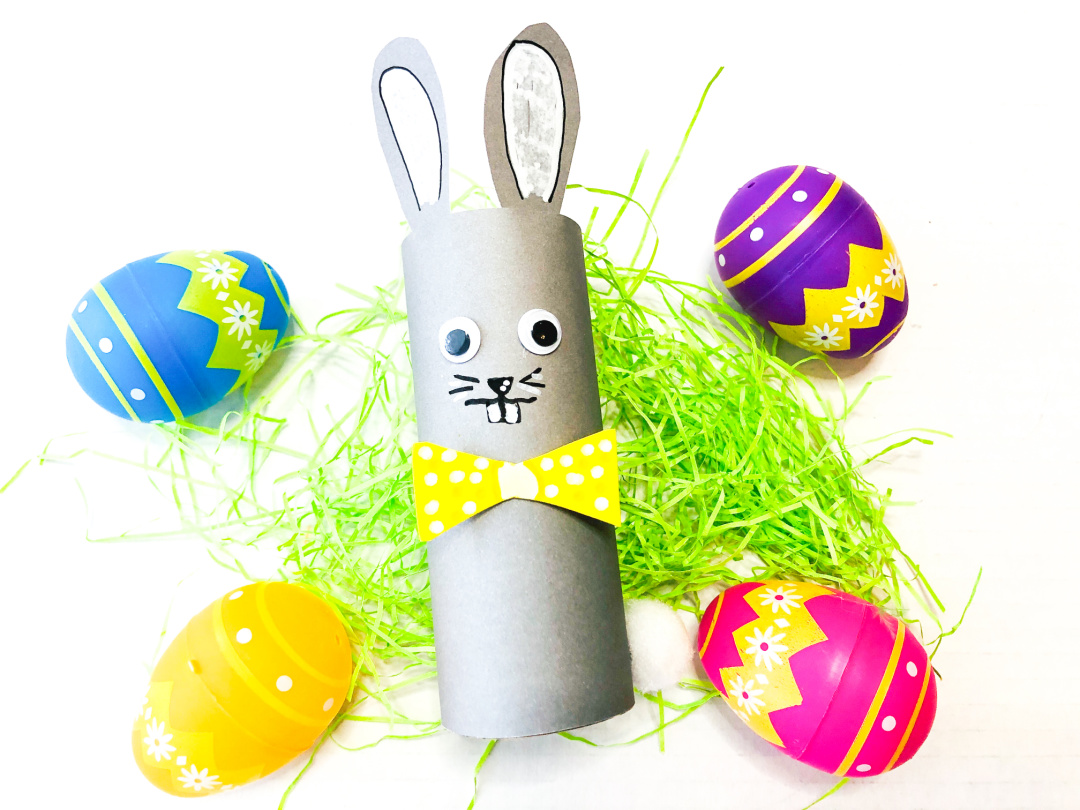 This Toilet Paper Roll Easter Bunny is by Mom Wife Busy Life. Fast and easy, this simple craft comes together in a pinch. You probably already have the supplies needed to make this bunny now!
20) Paper Plate Easter Basket Craft
These Paper Plate Easter Baskets are by Honey and Lime. Your child will love designing their own Easter basket from paper plates.
These sweet little baskets would be great for table centerpieces or for filling with Easter candy for a friend or neighbor. What fun paper plate crafts for Easter!
21) Cotton Ball Bunny Craft – Easy Easter Crafts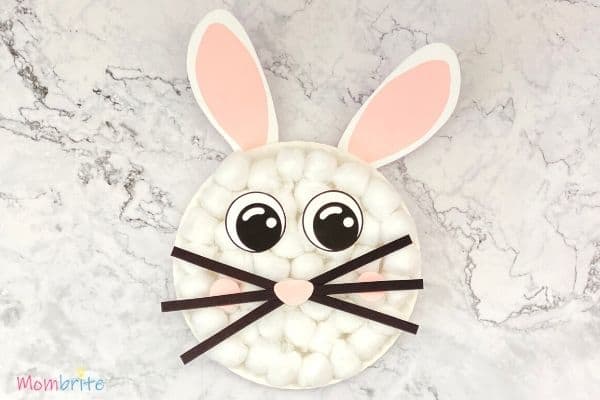 This Cotton Ball Bunny Craft is by Mombrite. With the free printable pattern, this sweet bunny craft comes together easily! This Easter craft is perfect for little ones.
22) Watercolor Resist Easter Cross
This Watercolor Resist Easter Cross is by Bloggy Momma. Your child will love this simple craft and will be delighted when the cross is revealed at the end!
23) Handprint Easter Lilies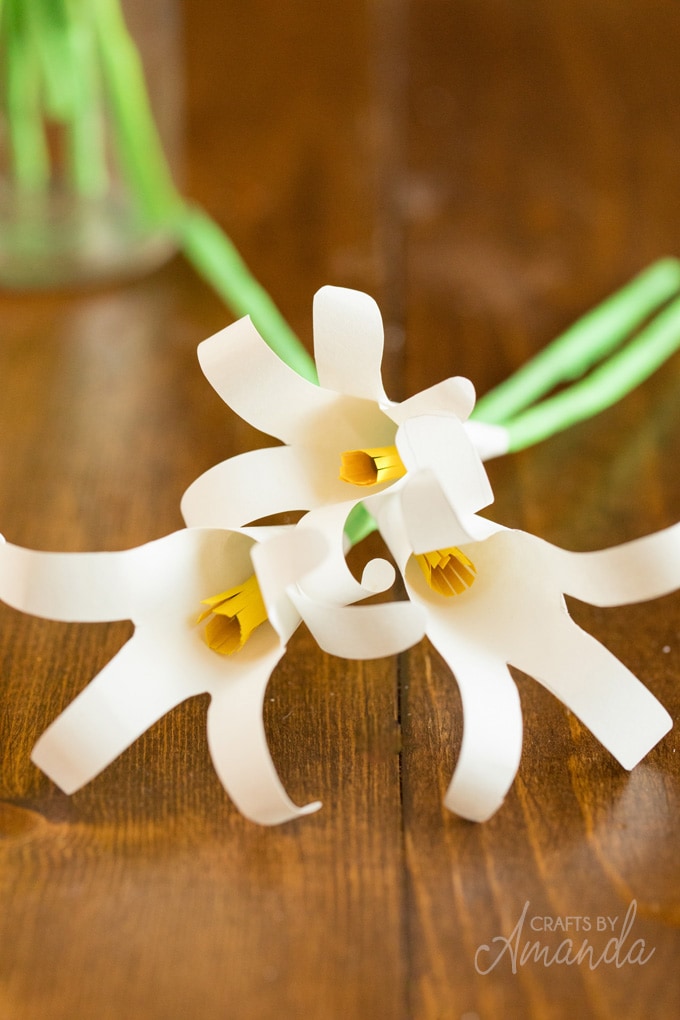 These Handprint Easter Lilies are from Crafts by Amanda. Simple and adorable, your child will want to make a whole bouquet of these lilies!
24) Paper Chick Craft
This Paper Chick Craft is by A Hundred Affections. Your kids will love designing their own Easter chick and you will love how they can do this craft independently!
What fun Easter Craft ideas for kids!
25) Easter Painting on Canvas
This Easter Painting on Canvas is by Adventures of a DIY Mom. You'll love all the fun ideas for stamp painting in this post.
26) Laundry Scoop Wheelbarrow
My jaw dropped when I first saw this adorable Laundry Scoop Wheelbarrow by Organized 31. How cute is this! You kids will love this simple craft that would make an excellent table centerpiece decor item.
27) Raised Salt Watercolor Easter Eggs
These Raised Salt Watercolor Easter Eggs are by The Craft at Home Family. You will love the uniqueness of this project and your kids will be delighted seeing the liquid watercolor paint magically spread across the salt. This craft is so much fun!
28) Easter Egg Mini Piñata – Fun Easter Crafts
This Easter Egg Mini Piñata is by Pop Shop America. With this tutorial, your kids will be on their way to making mini Piñatas for every holiday! Who knew it could be so simple?!
29) Handprint Sheep Craft
This Handprint Sheep Craft is by Simple Everyday Mom. With the tutorial and the free sheep template, this craft comes together quick and easy! Your kids will love creating their own little lamb.
30) Peeps Painting
This Peeps Painting Craft is by Mama Cheaps. This unique painting idea uses Peeps as a stamper! Your kids will love creating their own masterpiece…just be sure to buy enough Peeps for eating as well!
Such a fun DIY Easter Craft for Kids!
31) Easter Treat Bags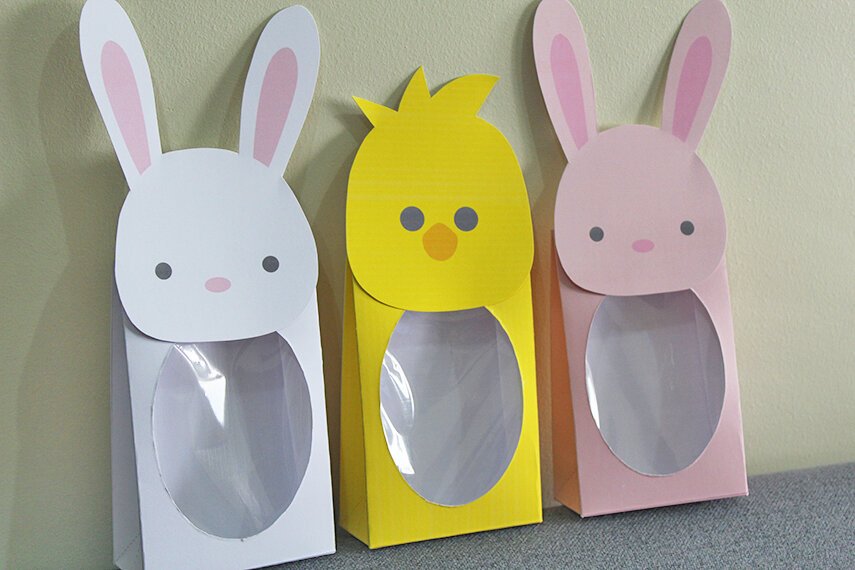 This next project is great for older kids! These Easter Treat Bags by Party With Unicorns are a fun way for older kids to get creative! I love that templates for various animals are provided and that these treat bags could be used for gifting baked goodies!
32) Carrot Stamping Process Art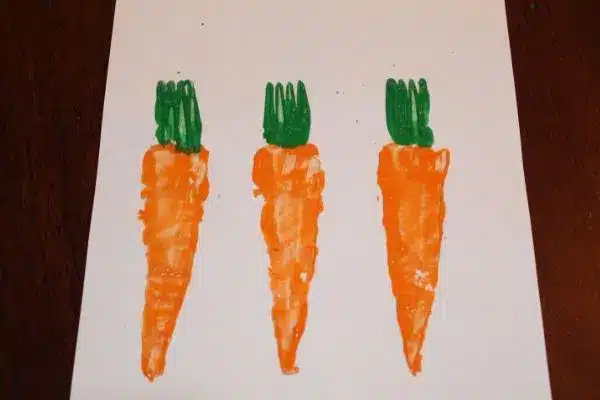 This Carrot Stamping Craft is from my blog Simply Full of Delight. Kids will enjoy using real carrots to stamp carrot shapes onto their paper. Such cute Easter Crafts for young children!
33) Easter Egg Dying Hack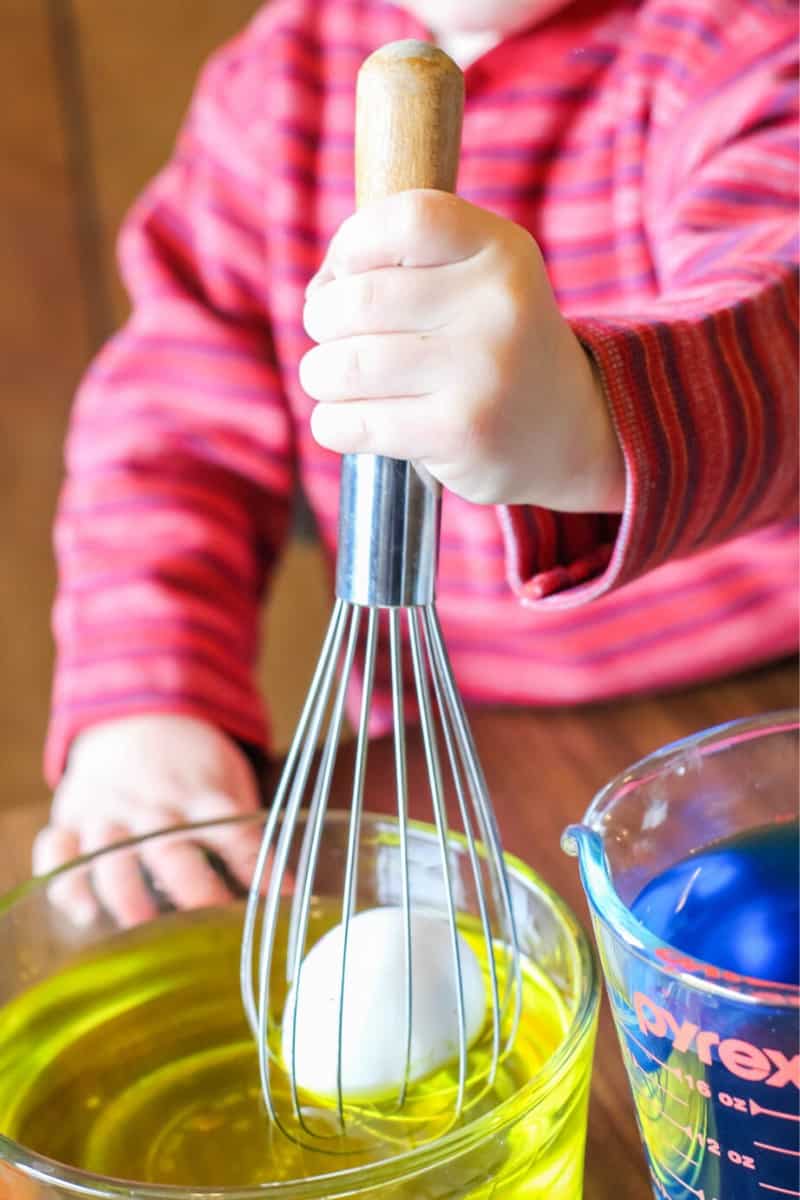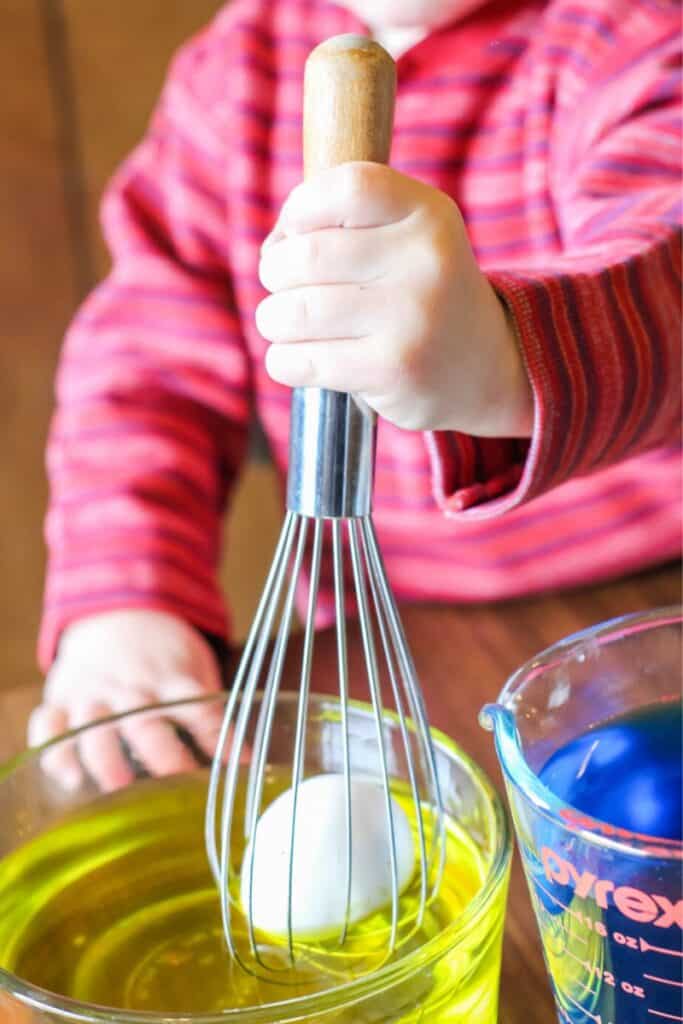 If you enjoy dying Easter Eggs with your kids, then you will love the Egg Dying hack you will find at Simple Moments Stick. This hack makes it simple for even the youngest kids to enjoy dying Easter eggs with the family!
34) Easy Paper Bunny Craft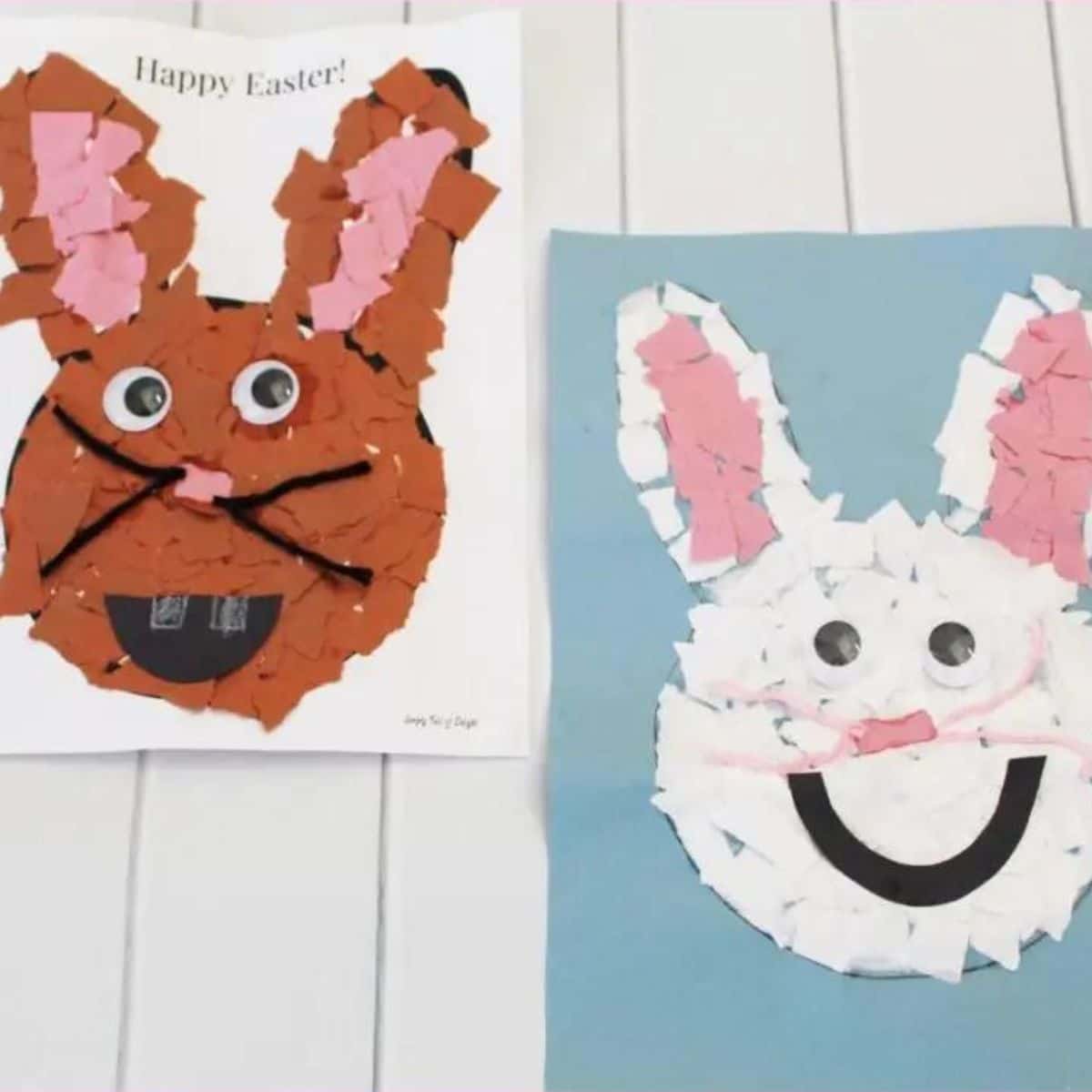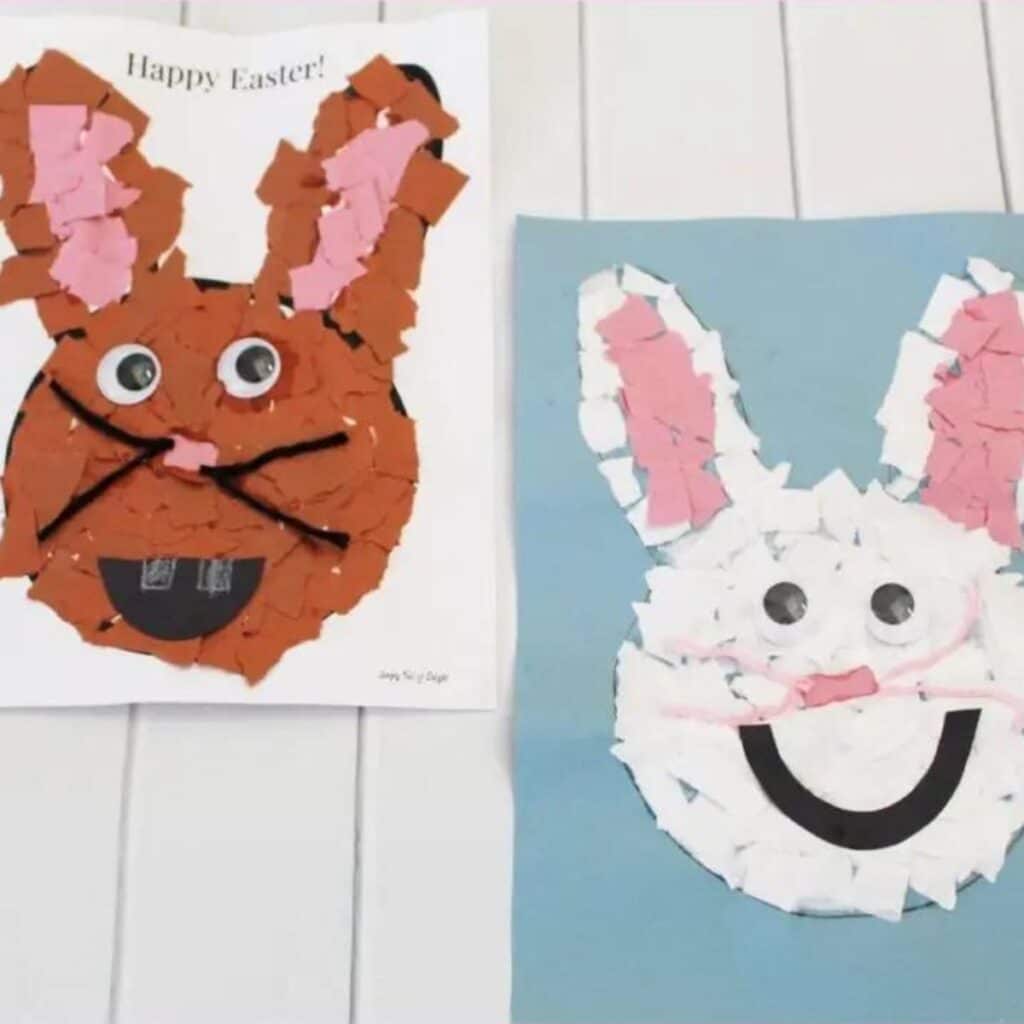 This Easy Paper Bunny Craft is a great craft for the spring season. Kids just need a few simple supplies to make these adorable bunny crafts that are perfect for Easter time.
35) DIY Easter Banner for Kids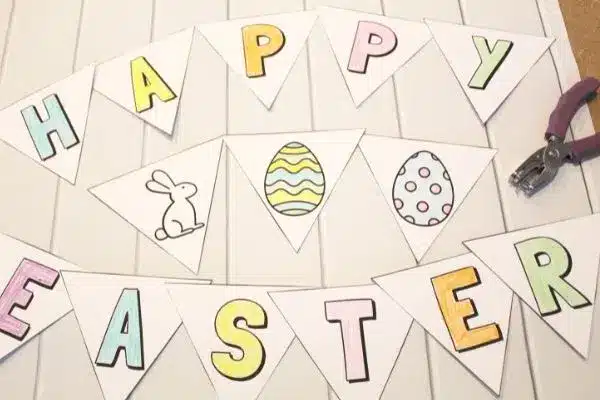 Kids of all ages will enjoy this fun DIY Easter Banner Printable to decorate for the Easter holiday. Children can color, cut out and thread the Easter banner together. Older children will especially enjoy this fun easter activity!
That's it! I hope you found some super fun DIY Easter crafts for kids! Share the one you like best in the comments!
More Easter Crafts and Activities For Kids
Looking for more Easter activities and crafts for kids?
You can find some Free Easter Coloring Sheets and Activities here. There's I Spy pages as well as plenty of coloring pages for Easter.
Plus, you can find some free Easter Color by Number pages here. Perfect for developing fine motor skills.
There's some Easy Easter Dot to Dot pages here. It's a fun Easter activity for preschoolers.
Need more Easter ideas – check out our Best Children's Books about Bunnies. You are sure to have a wonderful time reading a new fun book as a family.