Looking for some fun Easter preschool activities? These Easter Dot to Dot Printables are so much fun!
With Easter quickly approaching, I've been enjoying some Easter fun with my kids.
We really enjoyed this Symmetry Easter Egg Activity as well as this Marble Paint Egg Craft.
To keep the Easter fun going, today, I'm sharing some free printable dot to dot worksheets with an Easter theme!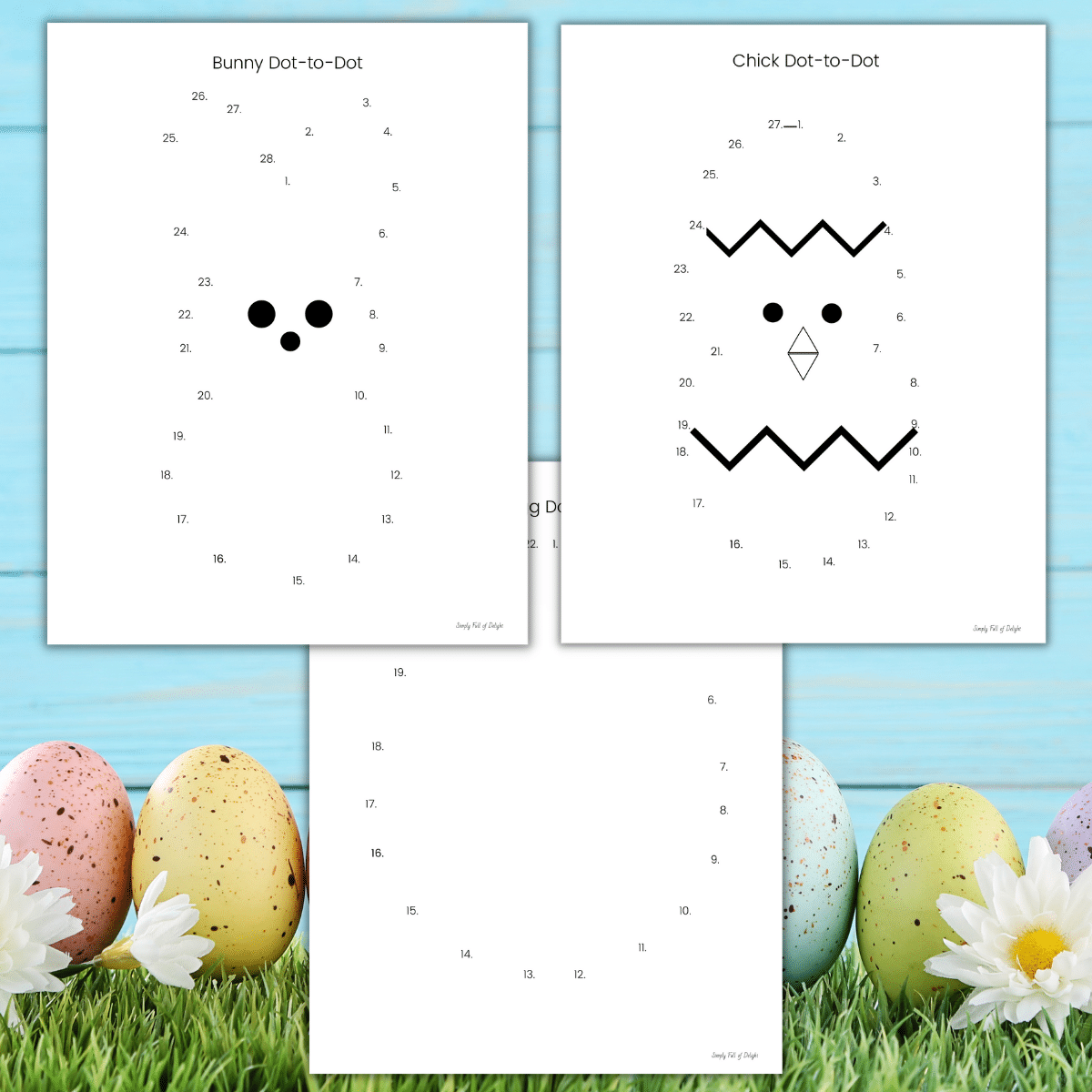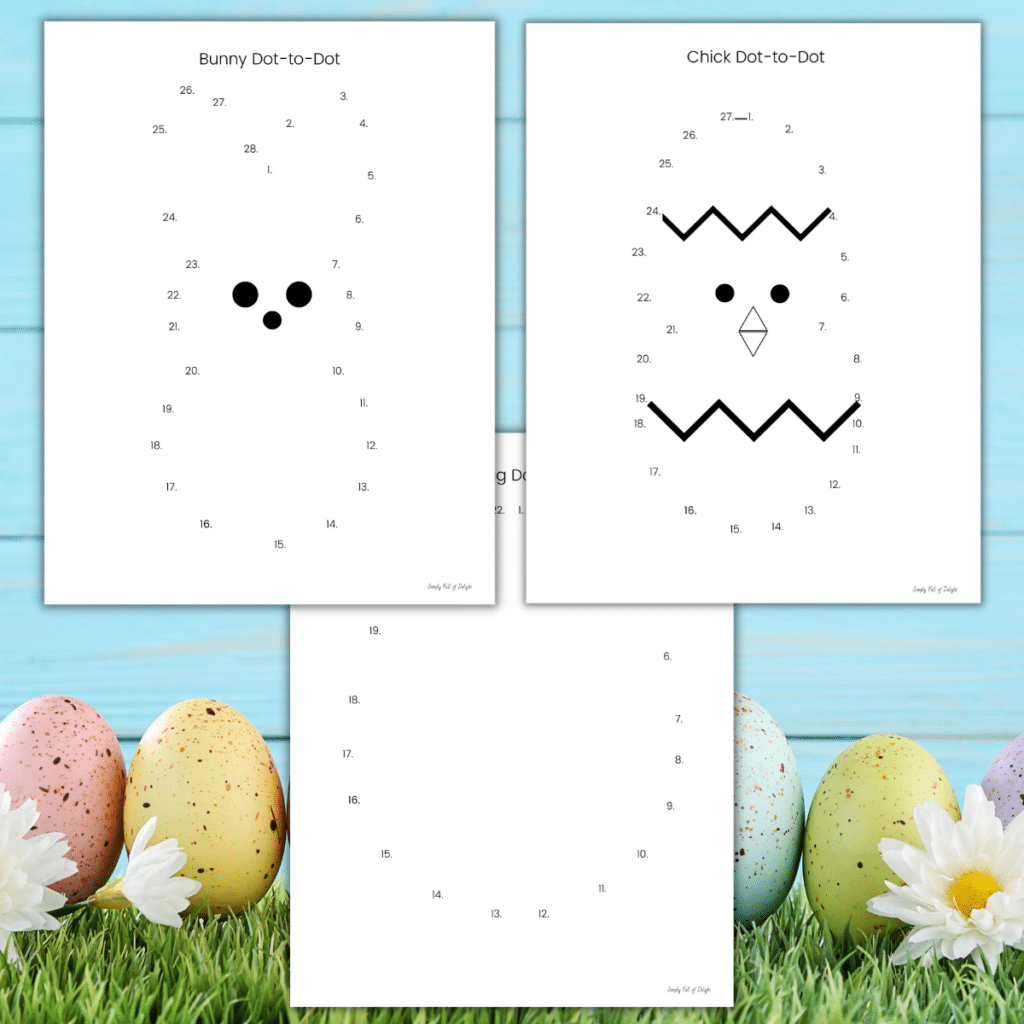 Connect the dots pages are a fun way to help your preschooler or kindergartener with fine motor skills, number recognition, and counting. And of course, they make a great quiet time activity for kids!
My kids really liked the Halloween Dot to Dot pages, the Thanksgiving Connect the dots sheets, Christmas Dot to Dots, and Valentine's Day dot to dots I created, so I knew they would love these fun Easter Connect the Dots pages too.
Right in this article, you can download all 3 Free Easter Dot to Dot Printables. These Easter worksheets are fairly simple and I'd say they are age appropriate for preschoolers and kindergarteners. You'll find puzzles as simple as 1-22 and as hard as 1-28.
What are the benefits of Dot to Dots?
Connect the Dots worksheets help kids with number recognition, sequencing skills, number order, fine motor skills, and of course they help improve concentration.
Dot to dot puzzles also reinforce early math skills, build hand-eye coordination, and they are just plain fun.
I hope your kids enjoy these connect the dots puzzles as a quiet time activity at home or a fun learning activity in the classroom!
Okay! Let's check out these 3 Easter Dot to Dot Free Printables!
Free Dot to Dot Easter Egg Printable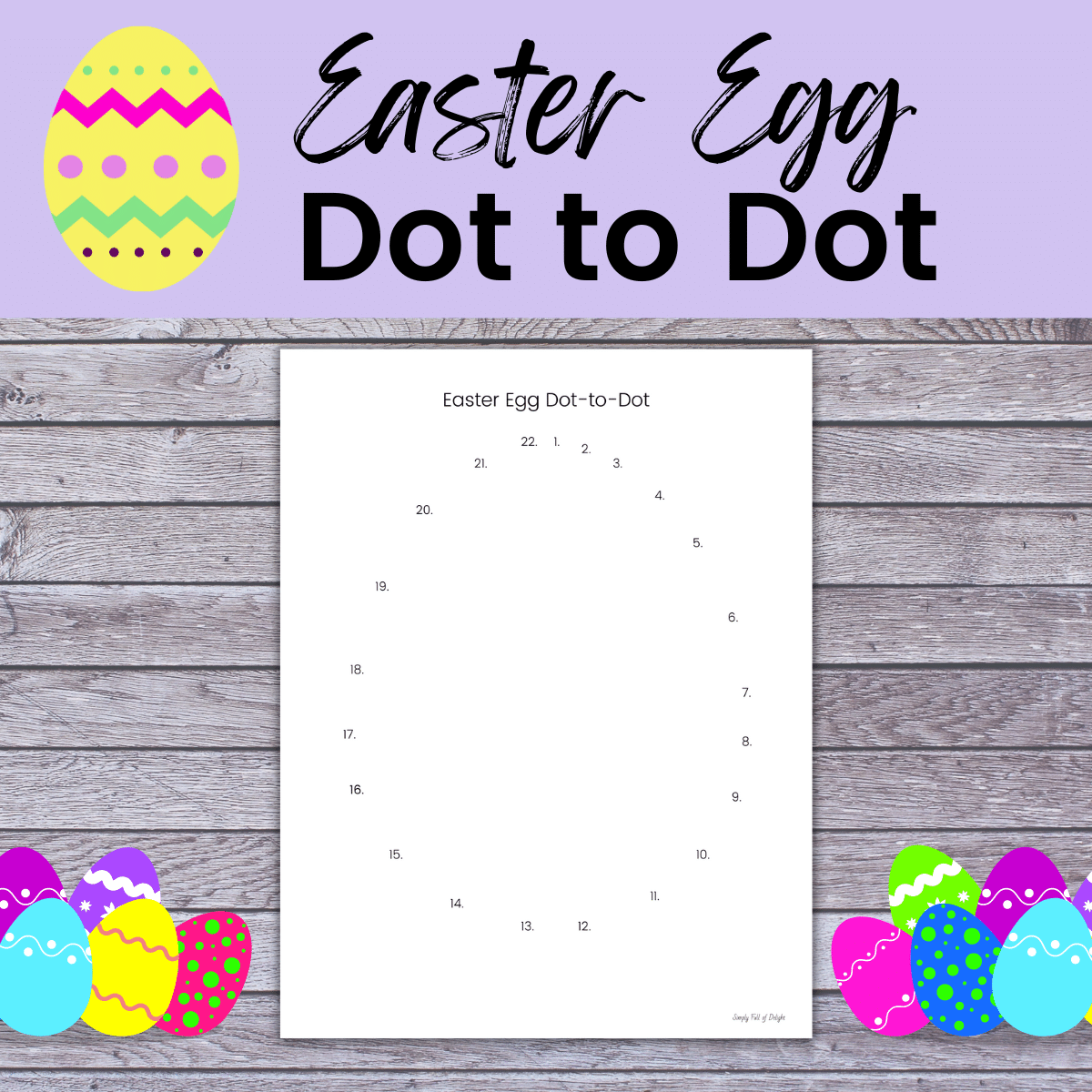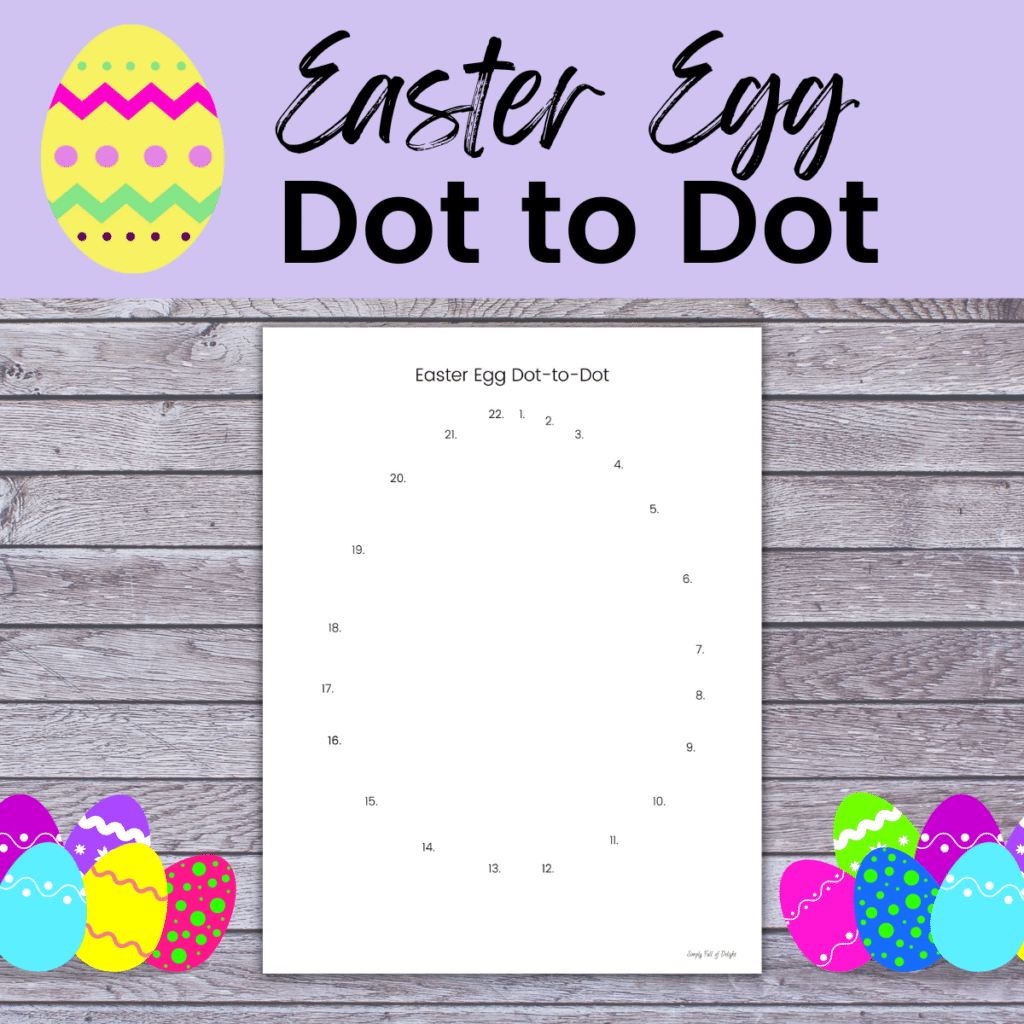 This Easter Egg Dot to Dot puzzle is so much fun for younger kids! It's a great connect the dots page to start out with for preschoolers because it's so easy.
Kids connect the dots for numbers 1-22 to create an Easter Egg.
The egg shape makes it pretty simple, so that even if your child hasn't counted to 22 yet, this will help!
Little ones might enjoy coloring the large Easter Egg after they finish this easy Connect the Dots.
Download the free Easter Egg dot to dot printable by clicking the download button for the pdf file below.
Easter Bunny Dot to Dot Printable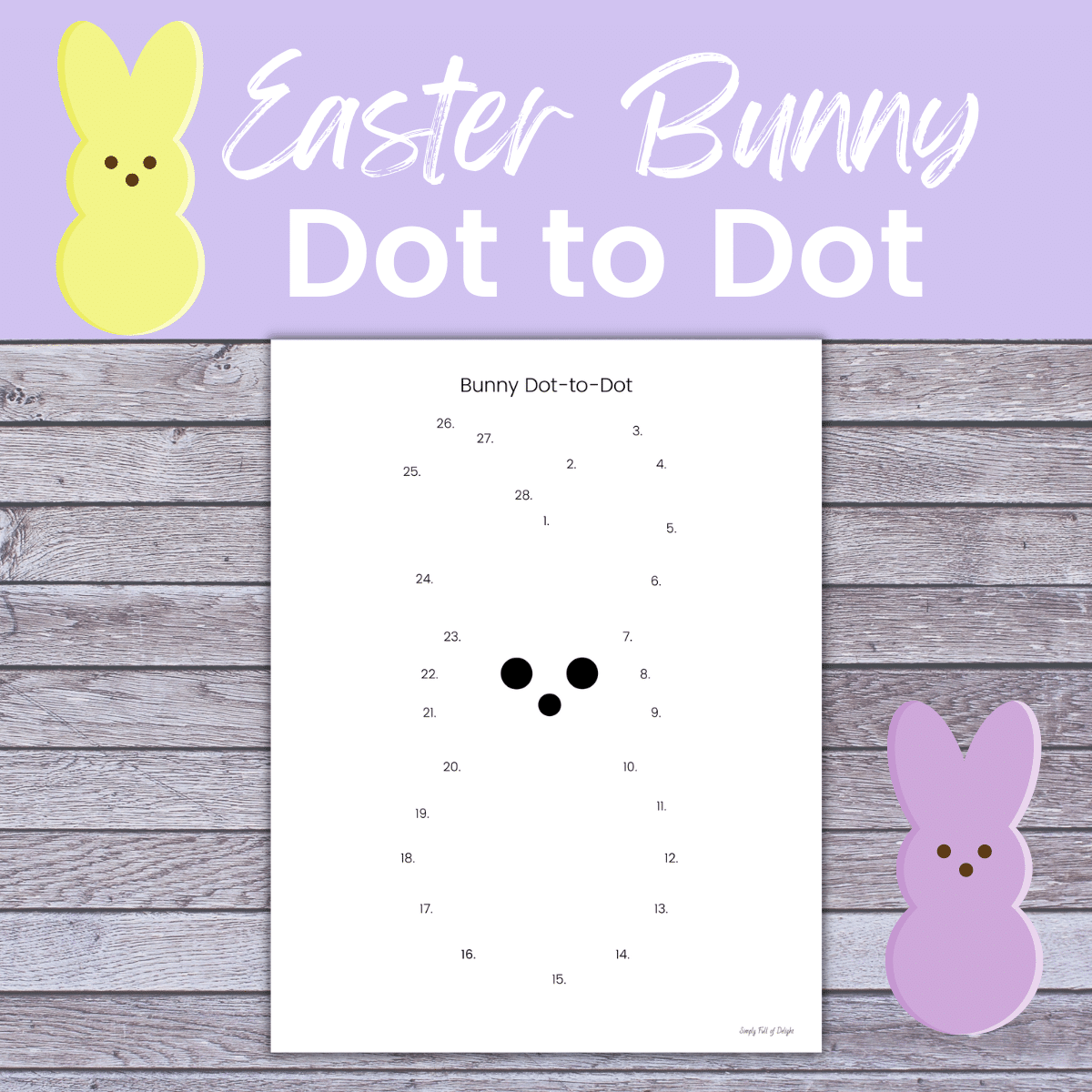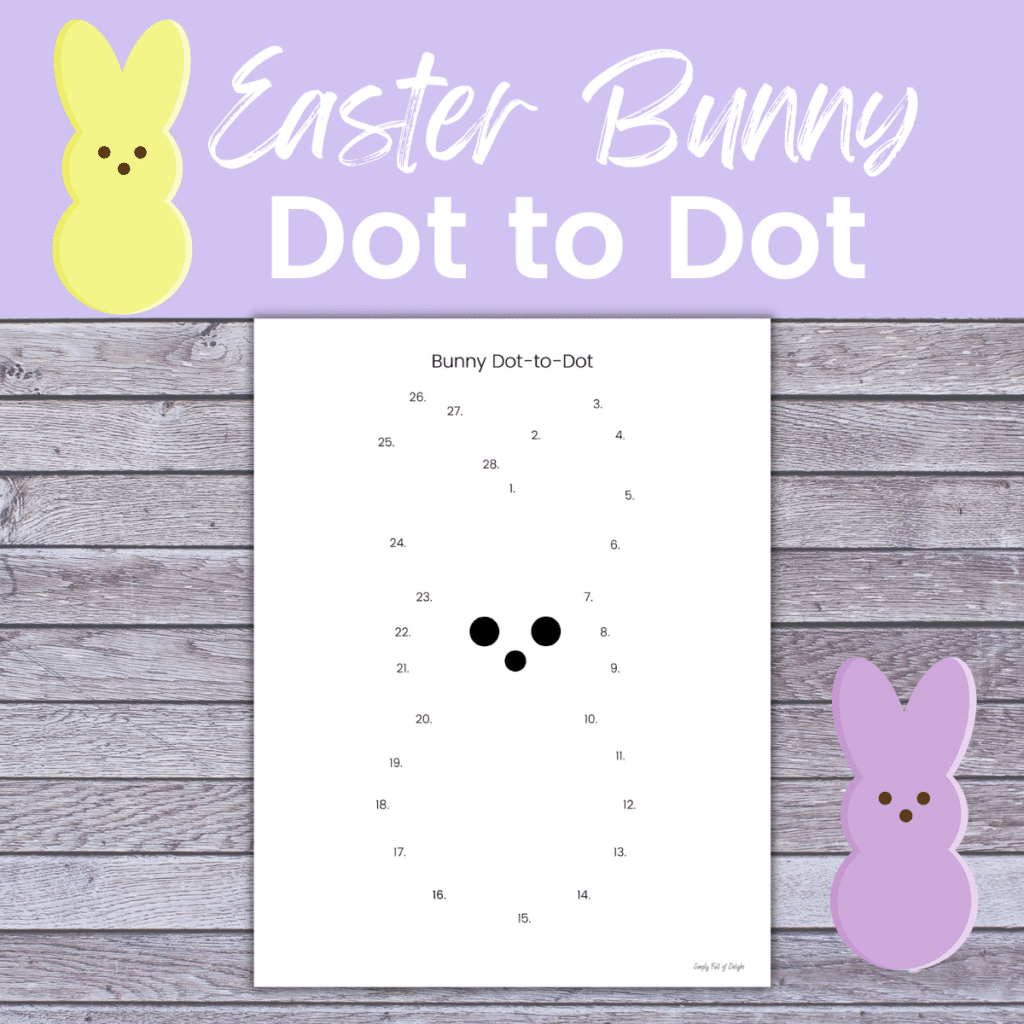 This Easter Bunny Dot to Dot Worksheet is perfect for your kindergartener or preschoolers. Kids can connect the dots 1-28 to form a fun Easter Bunny.
This rounded bunny is reminiscent of those fluffy marshmallow bunnies.
After your child has connected the dots, encourage them to color their bunny and add details! My girls enjoyed making coloring their bunnies pink and purple. Another fun idea would be a rainbow colored bunny or maybe adding details like a carrot or Easter basket.
You can grab the free Easter Bunny Dot to Dot below.
Chick Connect the Dots Printable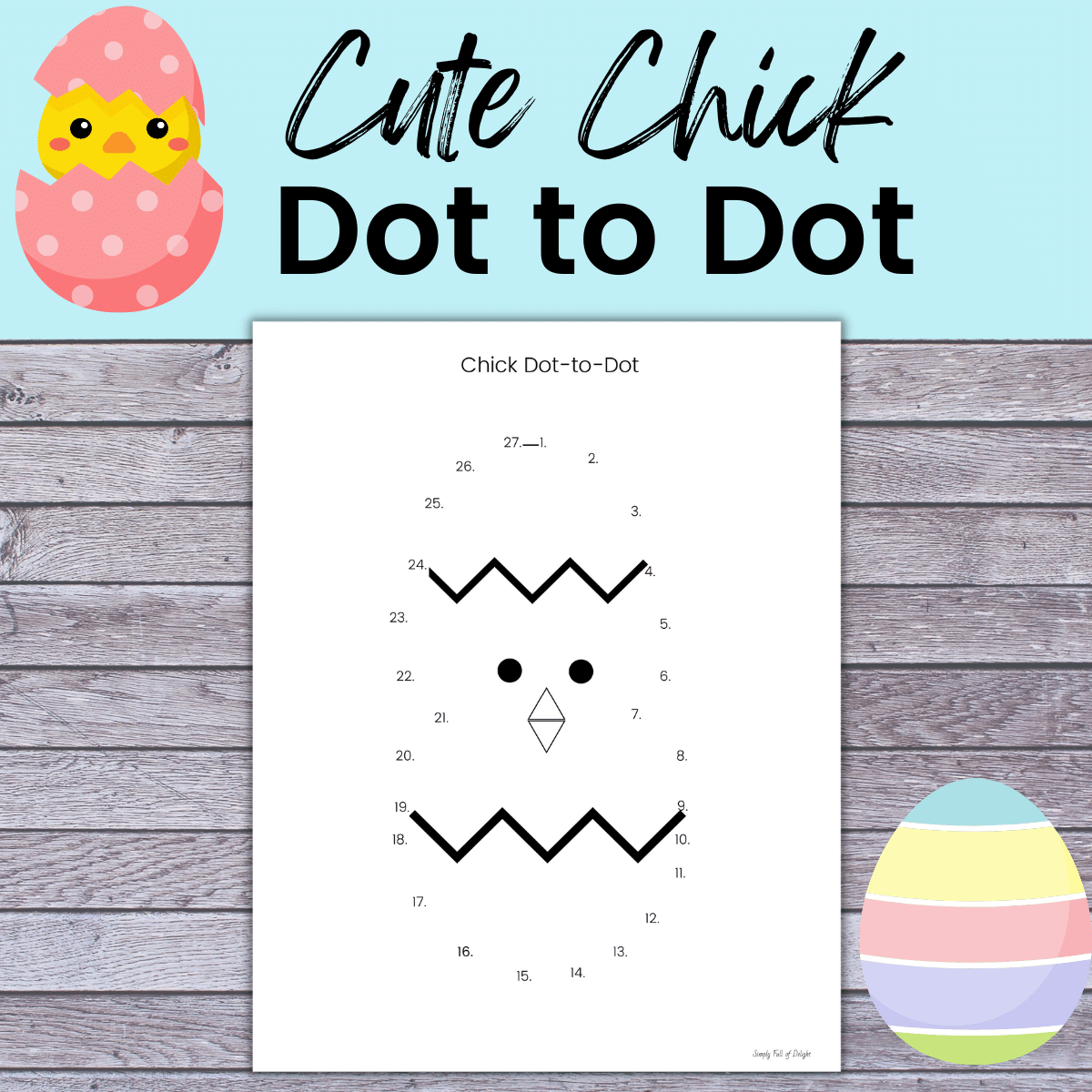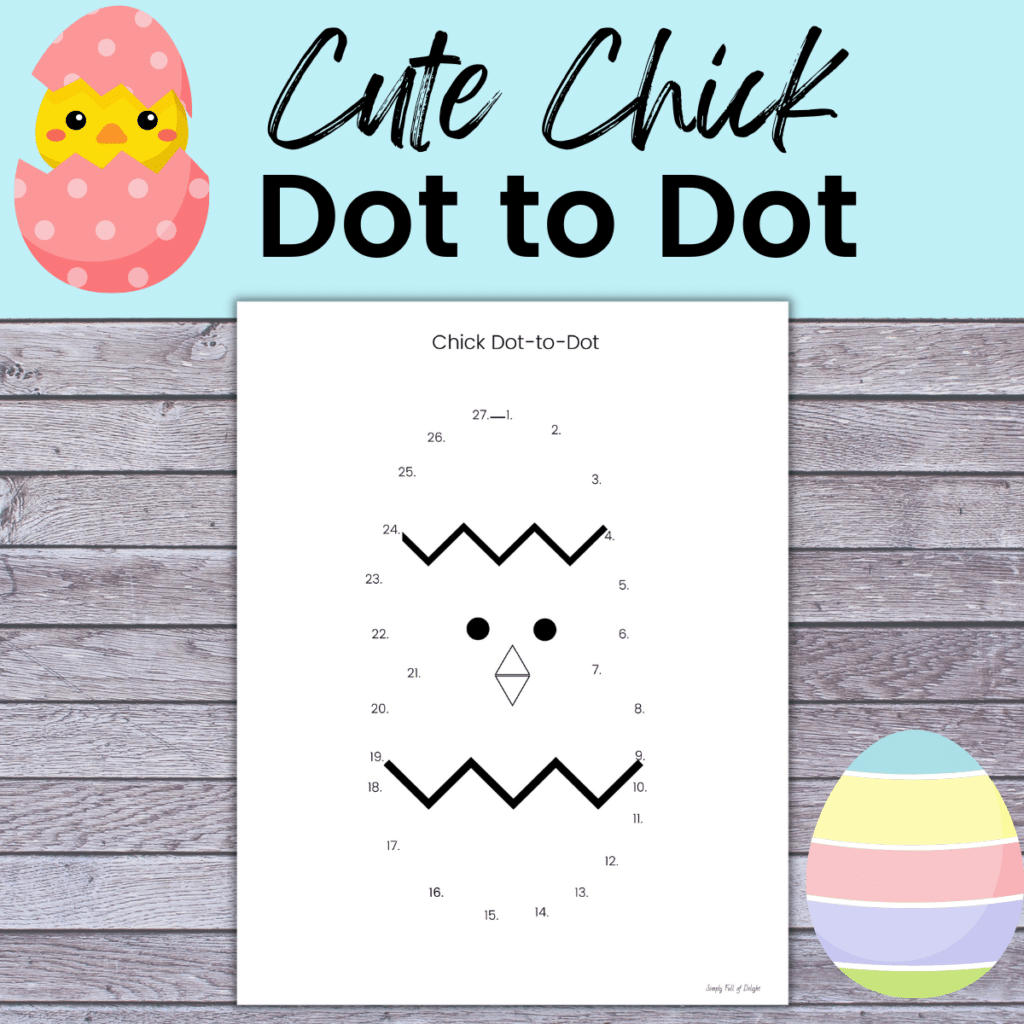 This Chick Easter Dot to Dot printable is a little more tricky, but full of fun! This connect the dots worksheet has numbers 1-27. Kids will discover that it creates a little chick hatching out of an egg.
My kids enjoyed coloring the chick and decorating the egg that it hatched from!
Grab the free printable Easter Chick Connect the Dot worksheets by clicking the black button below.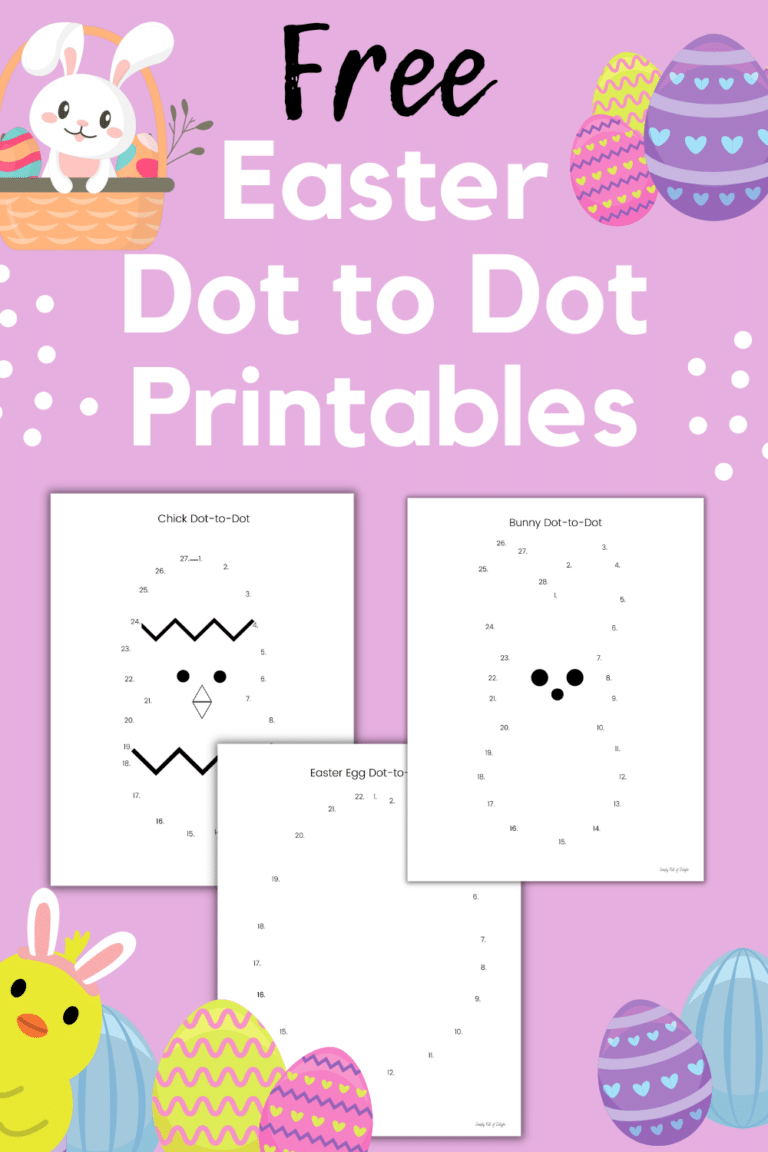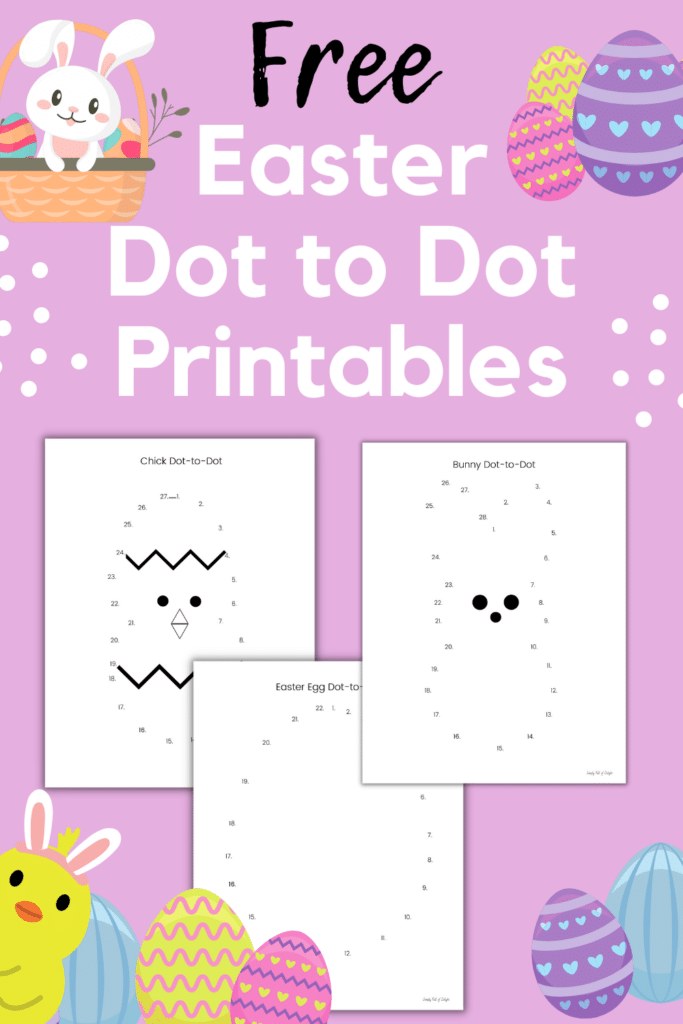 More Easter Activities for Kids
Need more fun Easter crafts and educational activities for young children? There's many more Easter ideas for kids of all ages here on my blog!
You can find some free Easter Color by Number pages here. Kids can use the color key to color each Easter picture. This set of printable worksheets includes plenty of Easter eggs, an Easter basket, and bunny pictures. It's another great activity for little learners that helps build color recognition and eye-hand coordination.
There's a free printable DIY Happy Easter Banner here. Make a fun Easter decoration the whole family will enjoy!
There's a cute Marble Paint Easter Egg Craft here. Kids will enjoy using marbles to paint cool designs on the free Easter egg template.
You can find a whole set of Easter Coloring pages here. Young learners will enjoy the I Spy pages along with plenty of fun Coloring sheets for spring and Easter. I love using these for a quiet activity during rest time or an easy activity for little kids to fill in time between activities.
I hope you have enjoyed these Easter dot-to-dots. If you'd like to save these activity sheets for later, just pin the image below to your Preschool Easter activities board on Pinterest.