If you are looking for Zoo Animal Crafts for Kids, you are in the right place!
Here's an amazing list of fantastic Zoo Animal Crafts from my fellow bloggers. You're sure to find a craft your kids will enjoy!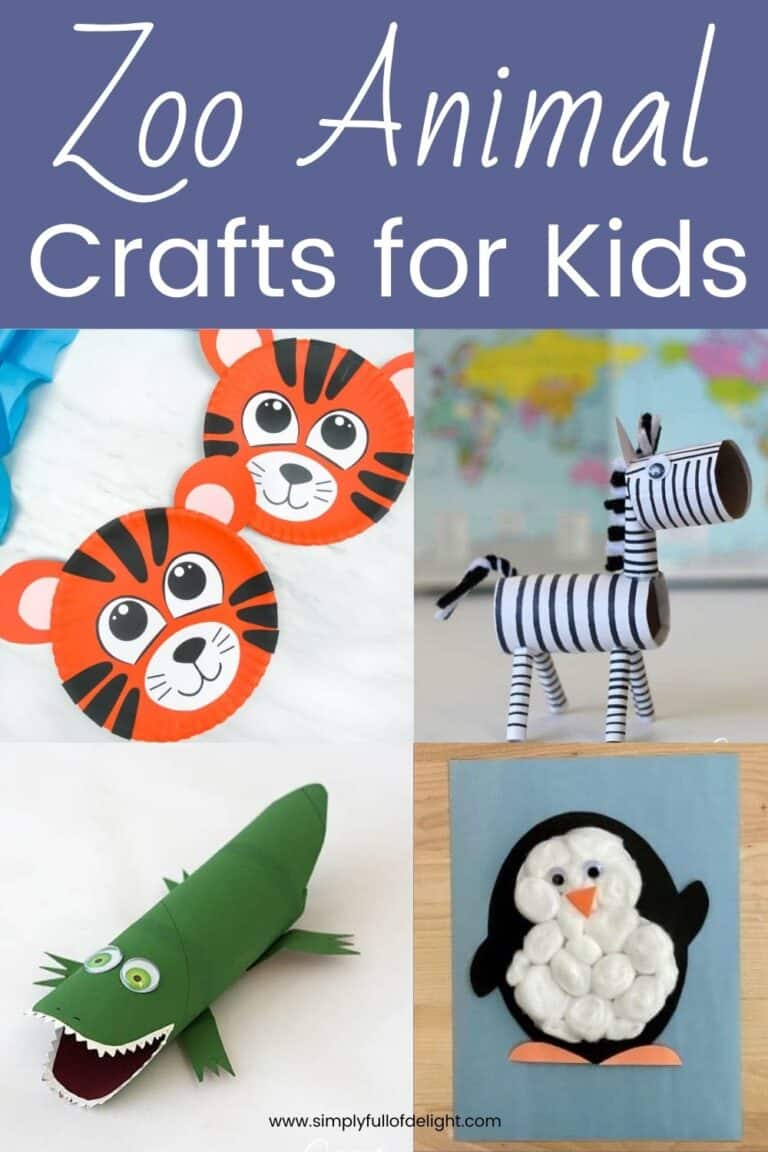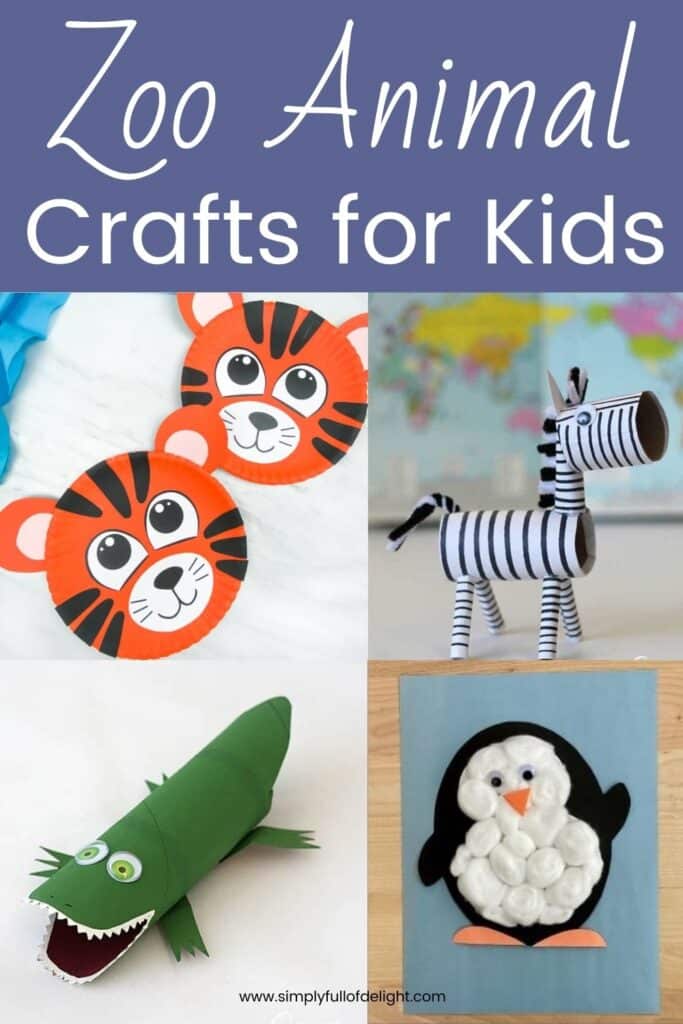 Disclosure: As an Amazon Associate I earn from qualifying purchases by readers clicking my links, at no additional cost to you.
Let's dive in!
1) Cardboard Tube Zebra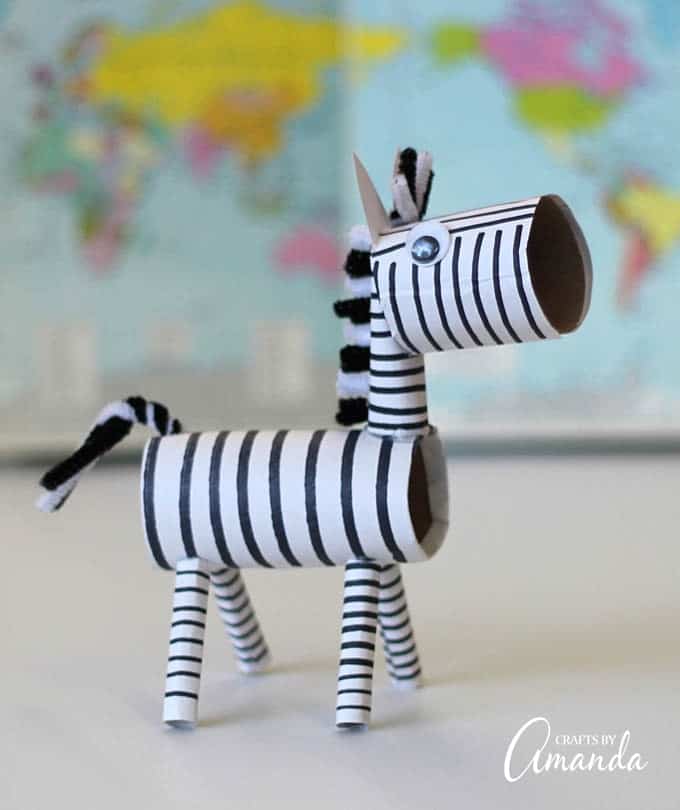 This Cardboard Tube Zebra is by Crafts by Amanda. Using paper, cardboard tubes, and pipe cleaners your children can create their very own zebra! Not only will they love creating it, but they will enjoy playing with it too!
2) Paper Plate Tiger Craft
This Paper Plate Tiger Craft is from Simple Everyday Mom. Using paint, a paper plate, and the free tiger face template, your child can create an amazing Tiger! What fun!
3) Cotton Ball Penguin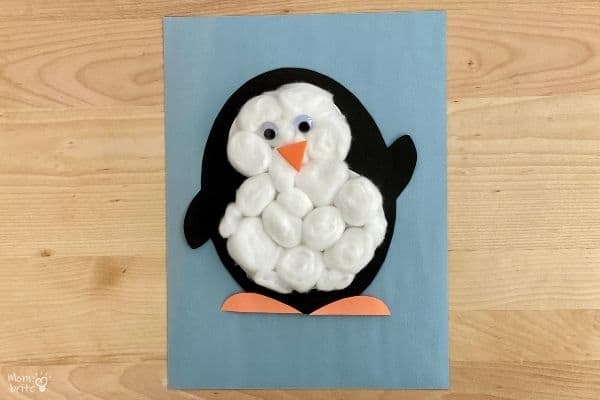 This Cotton Ball Penguin Craft is by Mombrite. Your preschoolers and kindergarteners will love this easy cotton ball craft. There's even 4 different penguin templates to choose from, so you can make a whole colony!
4) Construction Paper Llama
This Construction Paper Llama is by The Growing Creatives. I love how she used the letter L to form this llama. It's a simple craft for kids that your llama fans are sure to approve!
5) Paper Bag Monkey
This Paper Bag Monkey Craft is by Hunny, I'm Home! With a few simple craft supplies, your children can create their very own monkey. I love how paper chains are used for arms & legs. How unique!
6) Button Art Giraffe
This adorable Giraffe Button Art project is by Crafting Reality with Sara. With a few simple art supplies, your children can create their very own giraffe. How cute is that!
7) Lion Headband
This Lion Headband is by Simple Everyday Mom. With the free lion template, it's easy to make the perfect lion craft. There's also a color-your-own option for smaller kids!
8) Monkey Paper Plate Craft
This Monkey Paper Plate Craft is by Mom. Life. Busy Wife. Kids will go bananas over this fun project. Using a paper plate and the free template, your children can make this adorable monkey!
9) Paper Plate Lion Lacing
This Paper Plate Lion is by The Growing Creatives. I love how it incorporates the fine motor skills of lacing into an art project! How incredibly clever and what a fun Zoo Animal Craft for preschool!
10) Toliet Paper Roll Frog
This Toliet Paper Roll Frog Craft is by Two Kids and a Coupon. There's a free frog template to help your child create an amazing frog. What a great way to recycle!
11) Clothespin Crocodile
These Clothespin Crocodiles are from The Inspiration Edit. This fantastic craft incorporates painting and some fun creative elements as well. What a unique craft idea!
12) Rock Painting Woodland Animals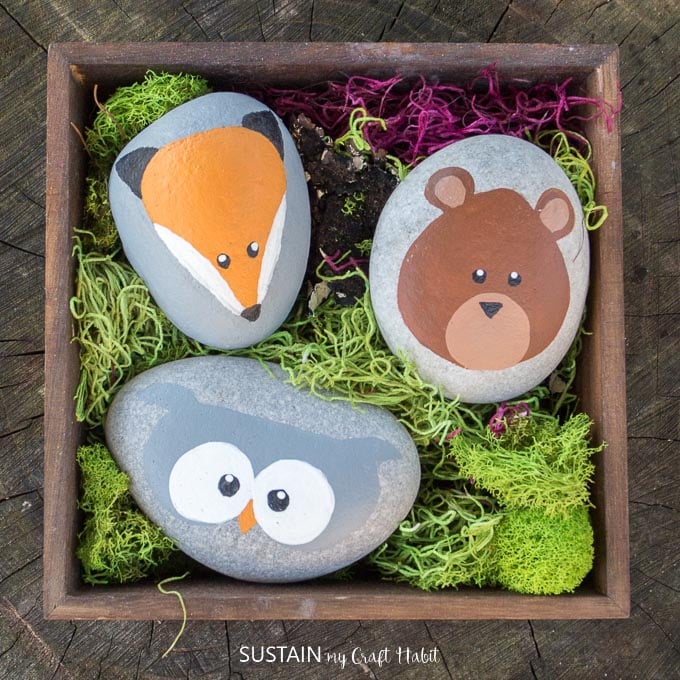 These Woodland Animal Rock Paintings are by Sustain My Craft Habit. A great project for older children, these rocks are painted with animal faces. Be sure to check out the amazing tutorials on this site.
13) Cardboard Tube Alligator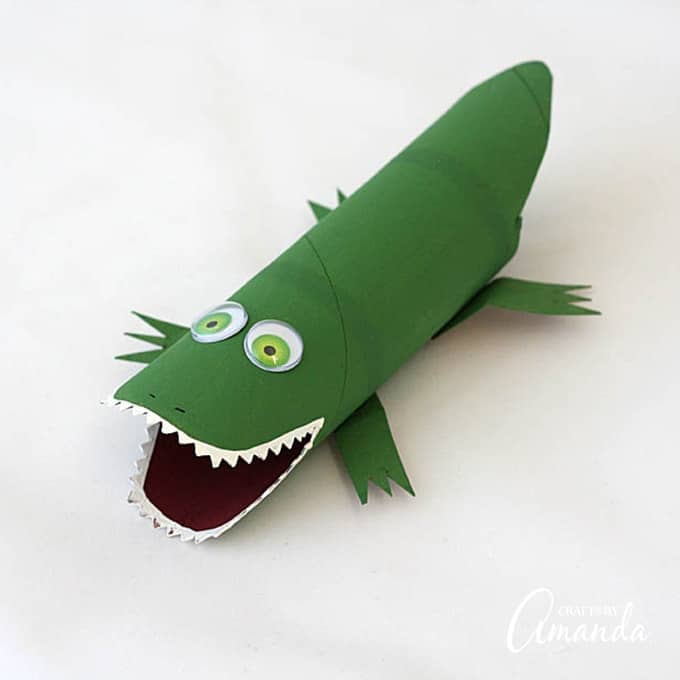 This Cardboard Tube Alligator is from Crafts by Amanda. You simply have to check out this alligator tutorial as it is simply brilliant how she made the alligator's teeth. What a fun art project that even the most reluctant artist will enjoy!
14) Paper Plate Elephant
These adorable Paper Plate Elephants are by Mom. Life. Busy Wife. With the free template, this project comes together in a snap, even for the smallest crafters!
15) Paper Lion – Zoo Animal Crafts for Kids
This Paper Lion Craft is by Ottawa Mommy Club. Have a roaring good time with the kids with this simple craft. Using the free templates provided and some basic craft supplies, you can start creating these adorable paper lions today!
16) Hand Print Animals
These Hand Print Animals are by Mum's Creative Cupboard. This adorable handprint project is easy to create on paper plates and is based on the Dear Zoo Story by Rod Campbell.
17) Cotton Ball Polar Bear Craft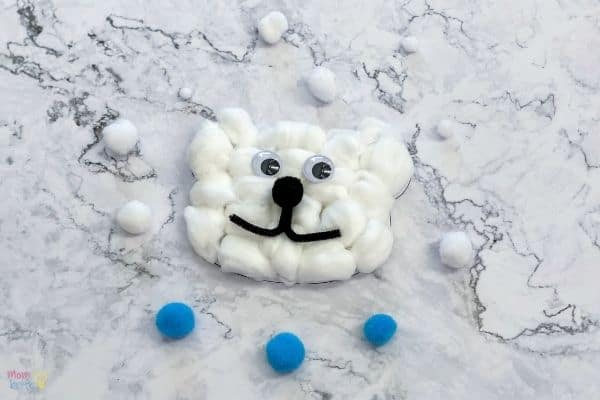 This Cotton Ball Polar Bear Craft is by Mombrite. Using the free printable template and lots of cotton balls, this polar bear is an easy zoo animal craft for preschool. Cute and simple!
I hope you found some amazing Zoo Animal Crafts for Kids! If you are looking for more fun for kids, be sure to check out the Kid Activities section on this site!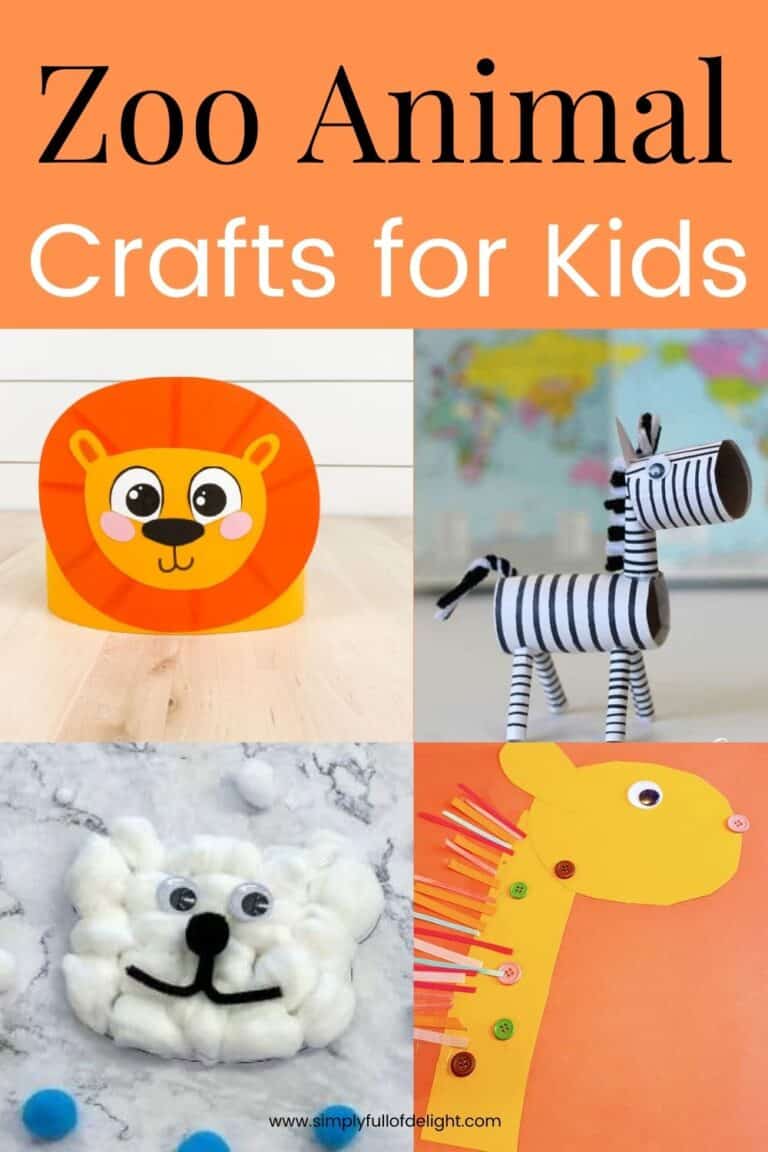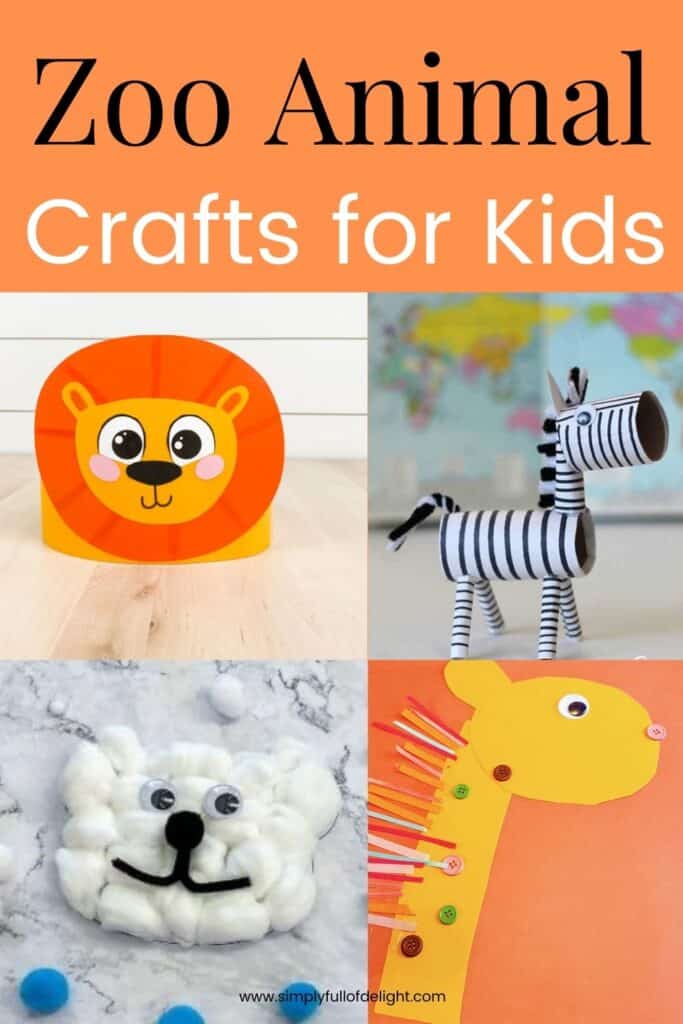 Related Posts