Looking for an adorable winter craft for kids? This Preschool Mittens Craft is super easy with the Free Mittens Template!
My kids love doing arts and crafts projects for every season. When it's time to move on from the Christmas crafts, we start creating beautiful Winter themed crafts! These adorable mittens are a family favorite!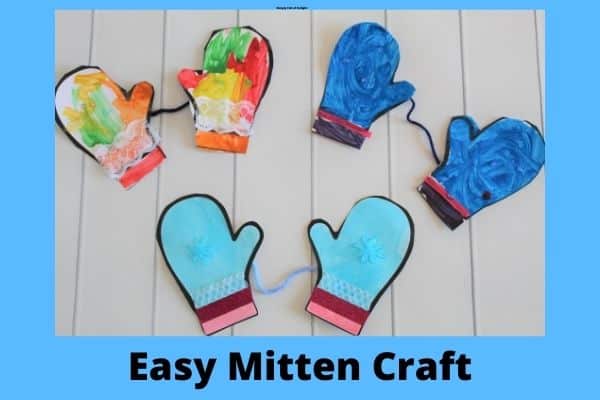 Disclosure: As an Amazon Associate I earn from qualifying purchases by readers clicking my links, at no additional cost to you.
There are so many variations too! If you are looking for a fast and easy project, simply have your child color and cut out the mittens!
If you are looking for a more extensive project, these mittens can be painted or decorated with various items like string, ribbon, washi tape, lace, sequins, or glitter glue.
There's no rules here, so dive into your crafting supplies and let the your creativity lead you!
This free Mitten Template Printable can also be used for other projects including making cards, bulletin boards, or it could even be used as a playdough mat! It's always nice to have a versatile winter mittens template handy.
For the Preschool Mitten Craft today, my kids and I decided to paint and then use ribbon, lace, washi tape, and glitter glue to decorate our mittens.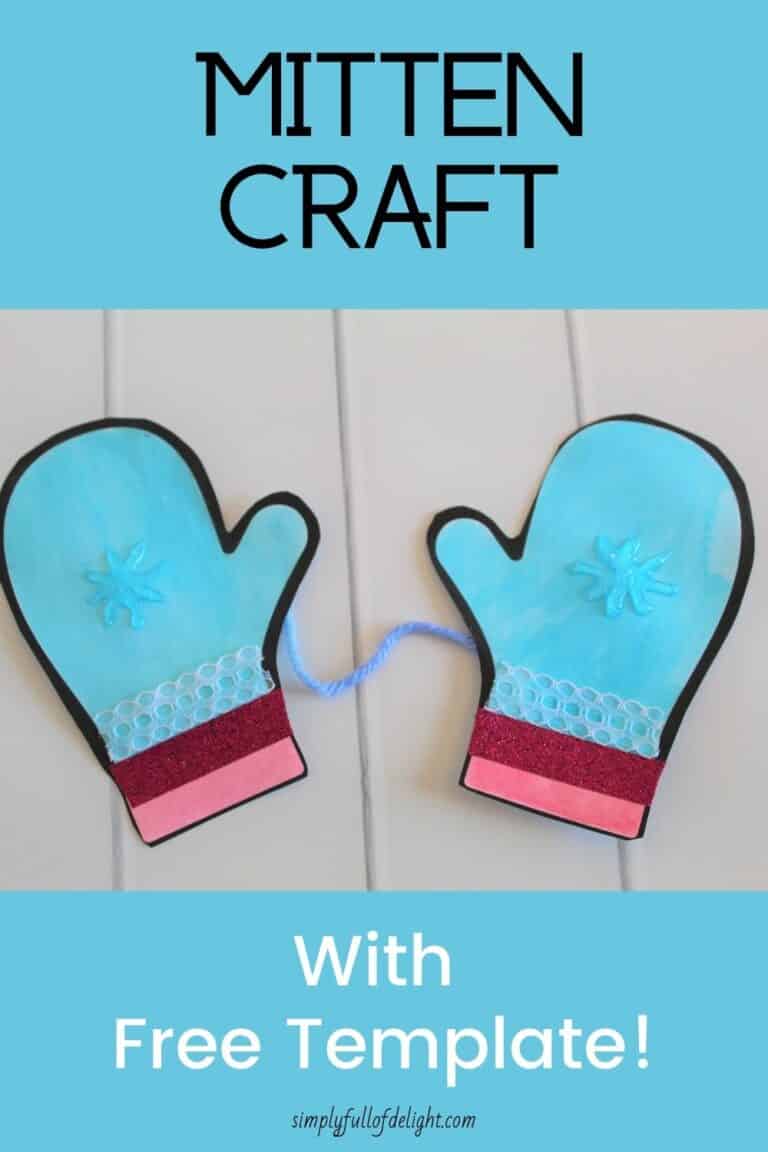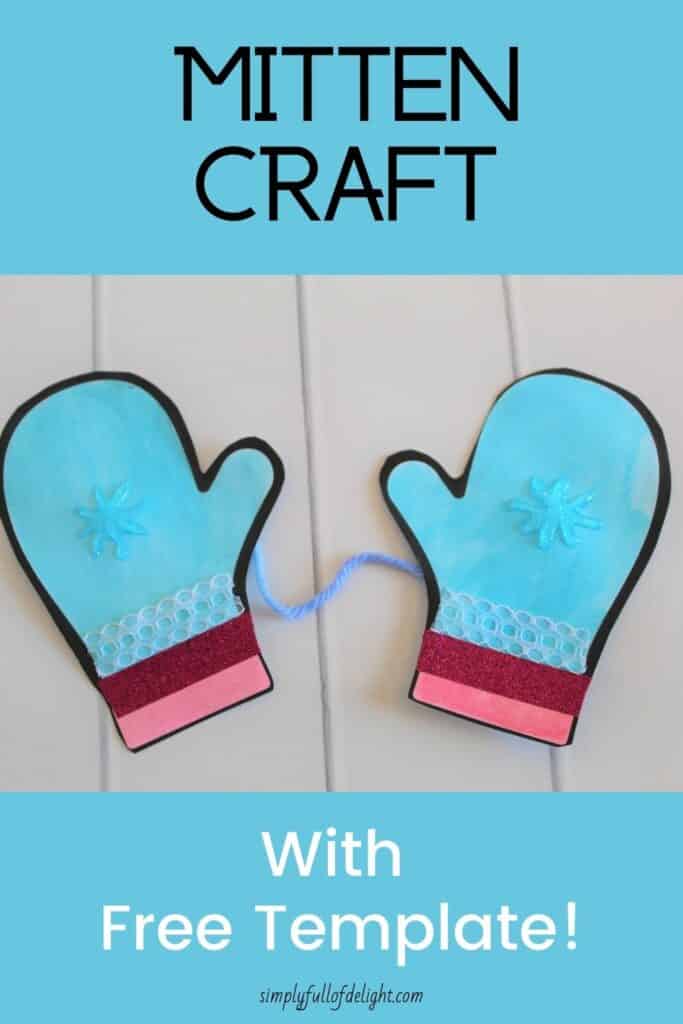 Supplies Needed for this Mitten Craft:
– Free printable Mittens Template (we printed on card stock to make it more durable).
– Paints (You can use watercolor paints or any washable kid's paint)
– Paint brush and water cup
– String or ribbon (both for decorating and for linking the mittens)
– Tape
– Glue
– Scissors
– Optional: Decorating items like sequins, lace, ribbon, washi tape, glitter glue, etc.
How to make the Preschool Mitten Craft
First, print off your Mitten Template (found at the bottom of this article). We printed on cardstock to make it more durable, but regular paper works fine too!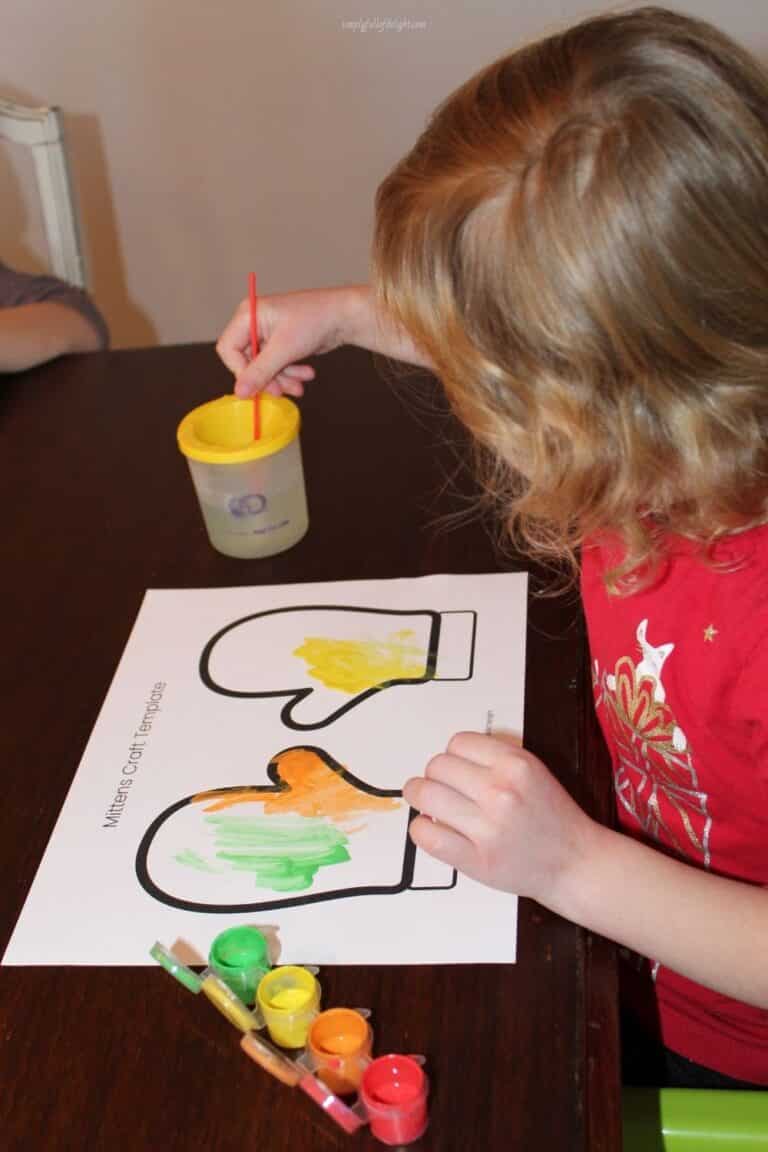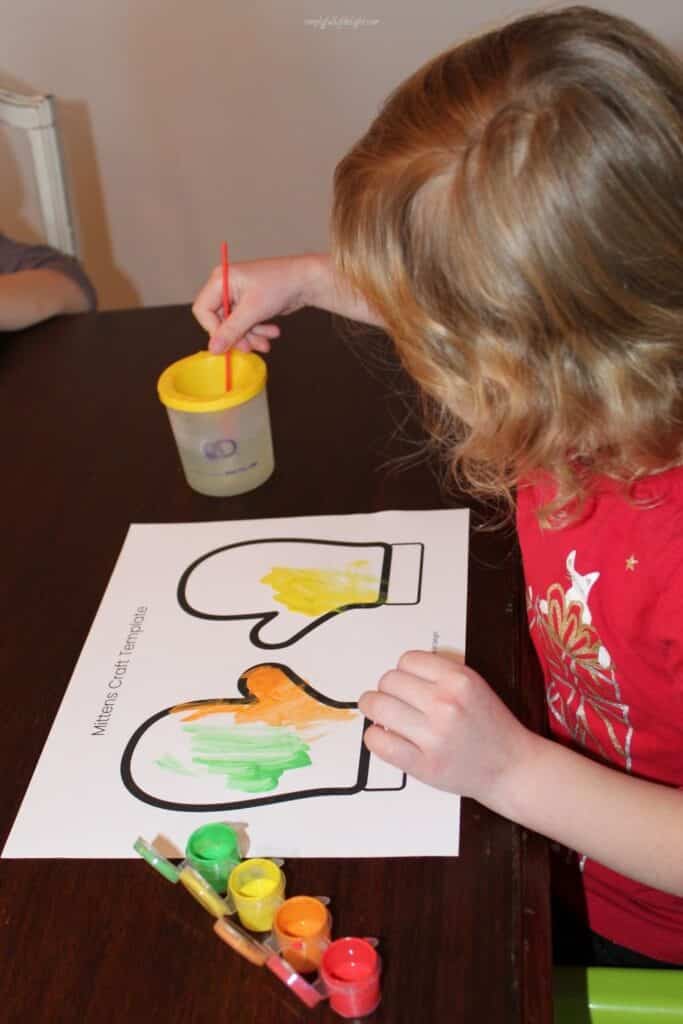 Next, paint the mittens. My kids used some washable paint pots. I chose to use watercolor paints. You will want to allow your mittens some time to dry.
We often paint in the morning and then add other decorations in the afternoon. Or you could make it into a 2 day project.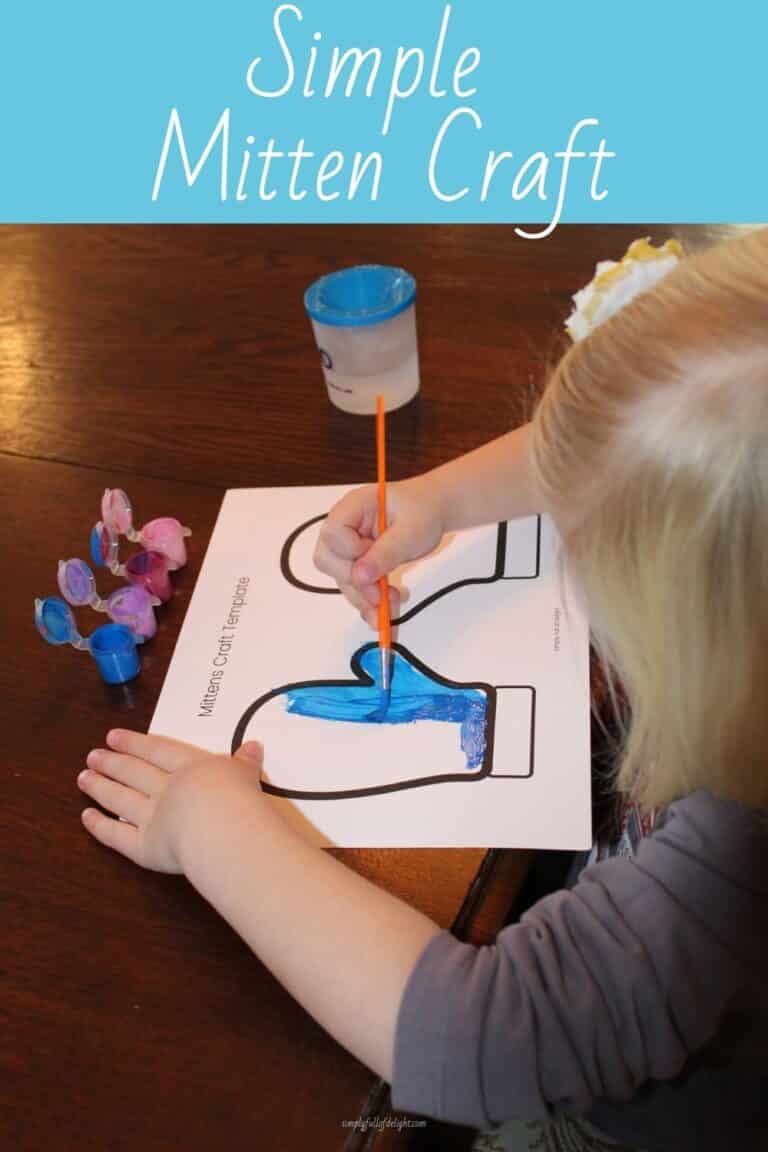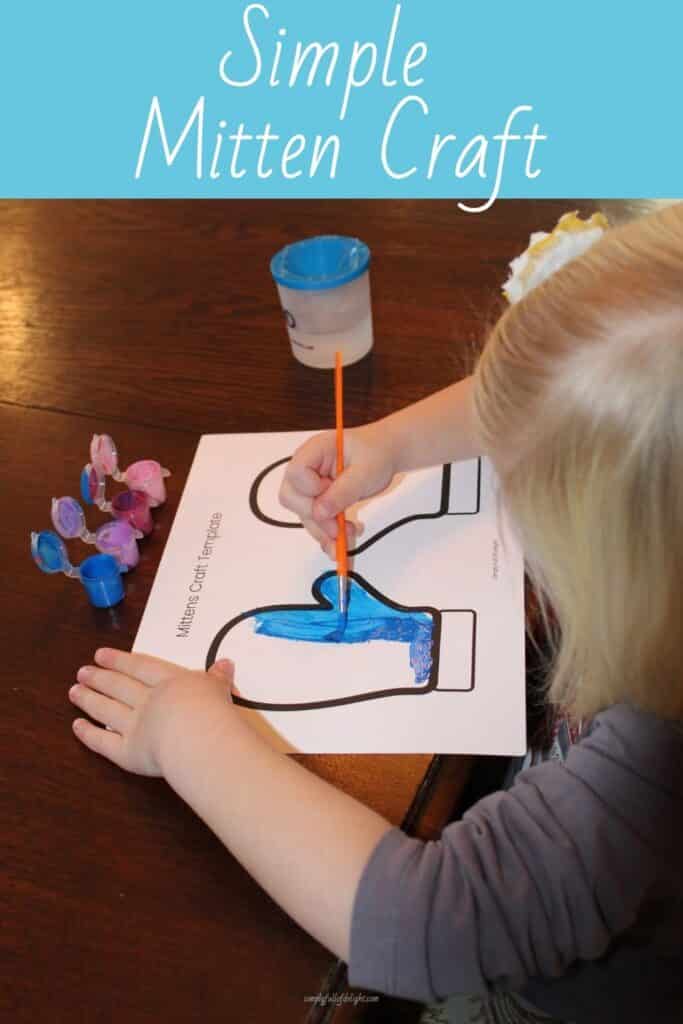 Once your mittens are dry, it's time to cut out the mittens! With kid-safe scissors, let your little ones practice those scissor skills! (I recommend Fiskars over all other brands, as they just work better for little hands!)
Now that the mittens are cut out, link the two mittens together with string or ribbon. The length is really up to you, but we used about 12 inches. Tape the string to back of each mitten, connecting the two mittens together!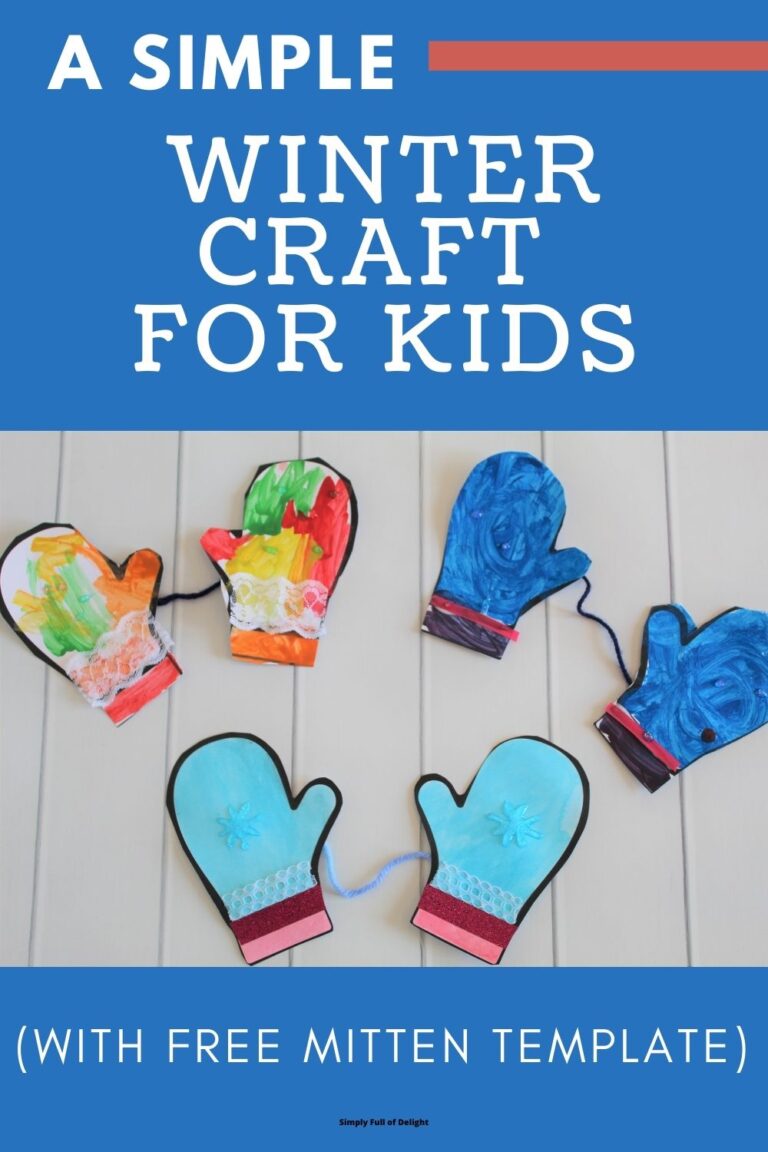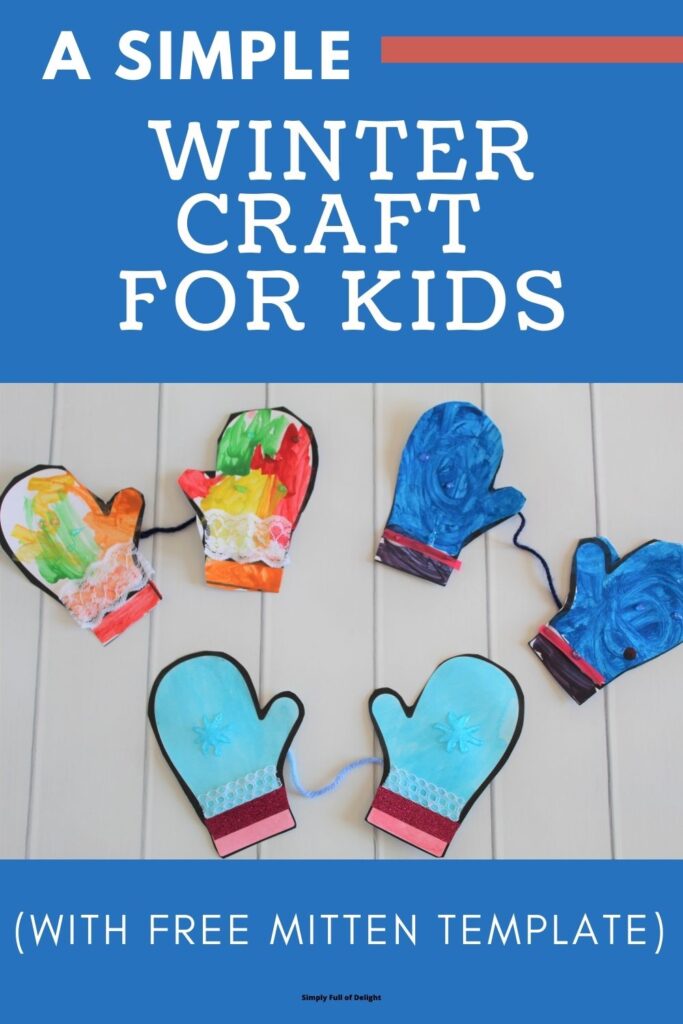 Now it's time to decorate the mittens!
Add decorations like ribbon, yarn, sequins, and glitter glue to bring a little sparkle to this winter craft project!
I chose to use sparkle washi tape on the bottom of my mittens, with lace. Then I used glitter glue to create the snowflake decoration. My kids used lace and ribbon to decorate theirs, along with glitter glue.
And, that's it! I hope you enjoy this Preschool Mittens Craft and don't forget to grab your Free Mittens Template by joining my email list below!
Click here for other Fun Activities for Kids.