With Valentine's Day coming up, I created this Valentine Butterfly craft. I love it when a craft is simple enough that my kids can do it independently and of course, I love it when projects are low mess!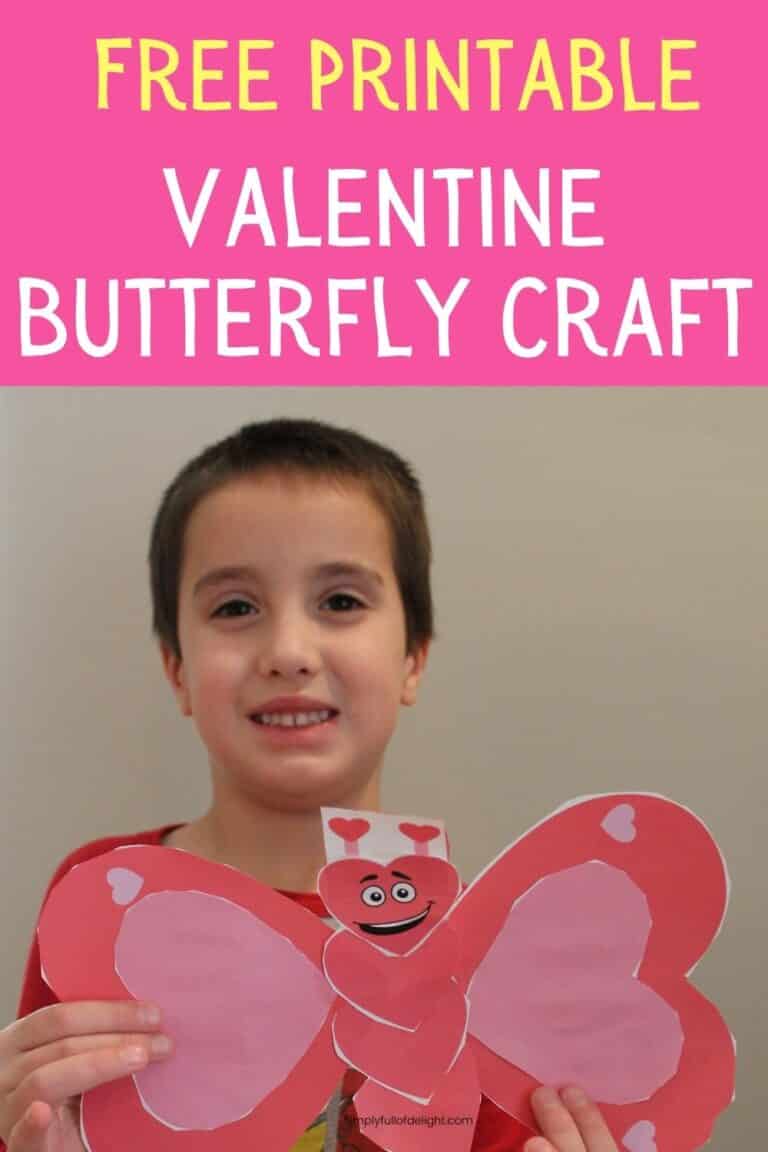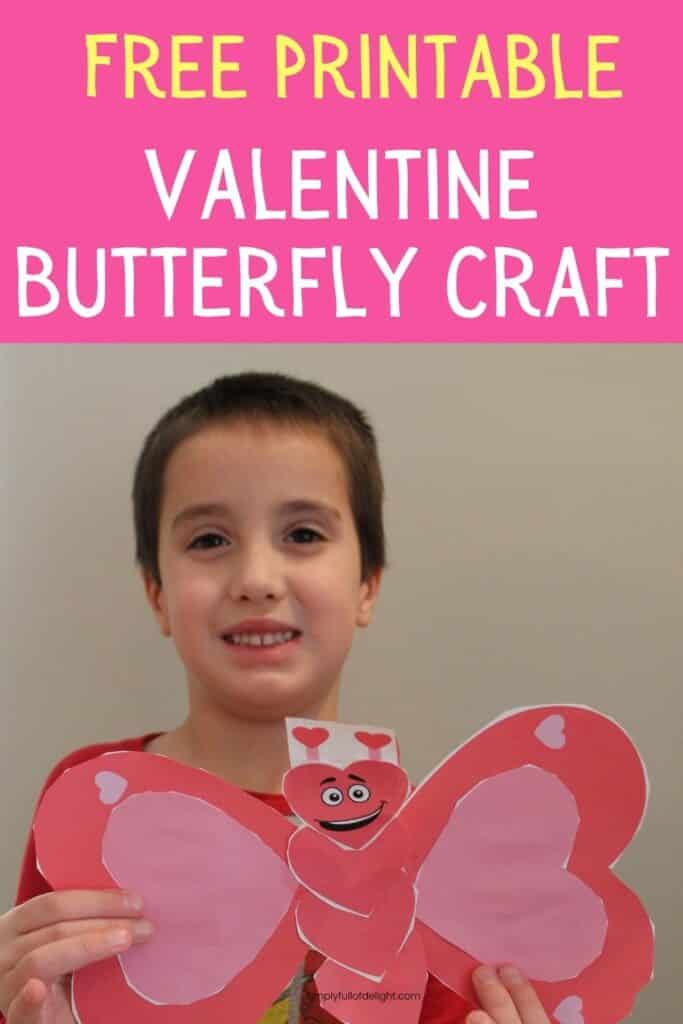 My little ones love cut and paste activities, so they were eager to try out this Heart Butterfly craft!
There are two versions of it. One is a full-color page that is ready to be cut out, assembled, and pasted together. The second one is a black and white version that can be colored before cutting and pasting. Teachers are welcome to print as many as they like for their classrooms.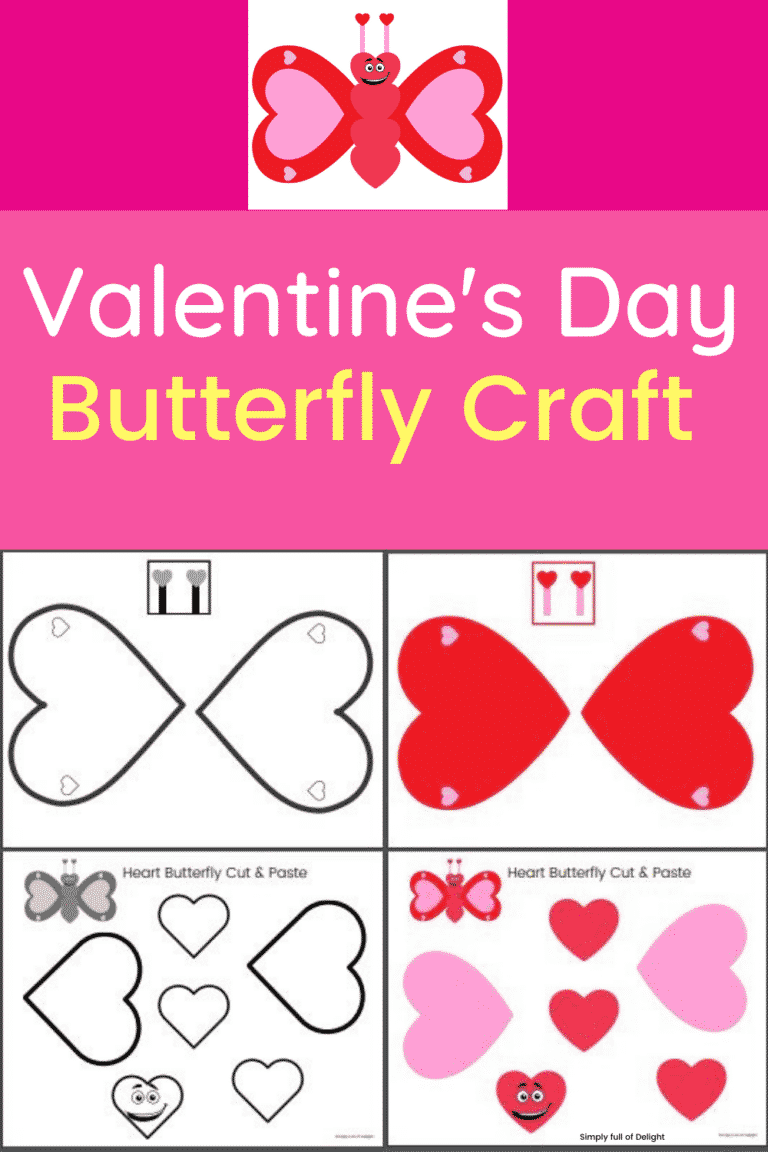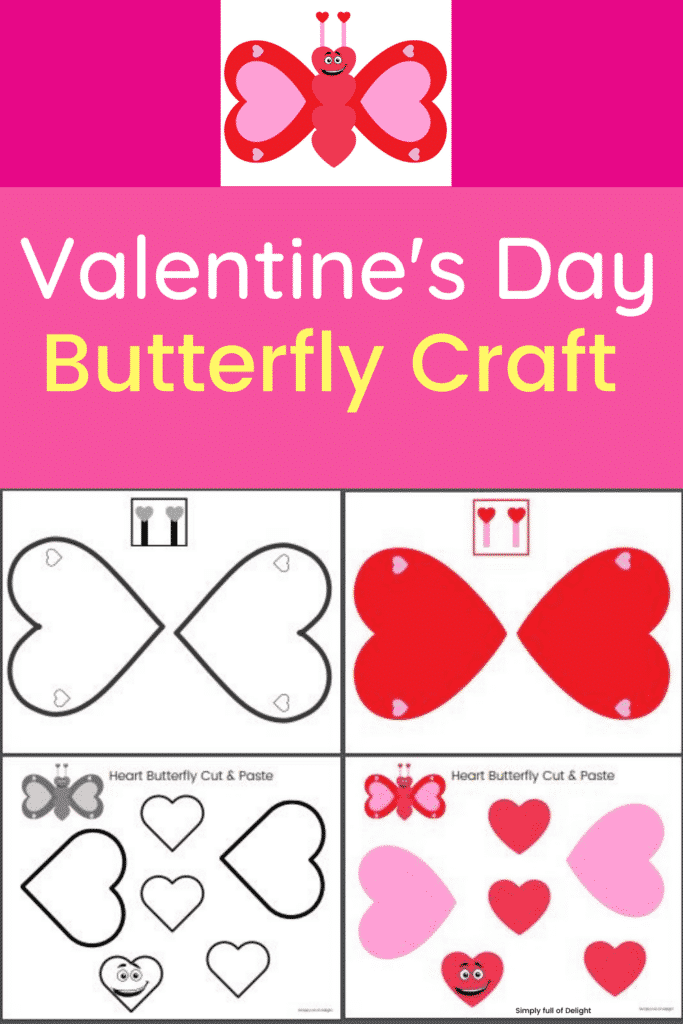 Supplies needed:
– A printed copy of the Heart Butterfly craft
– Scissors
– Glue (a glue stick or Elmers glue)
Other supplies you might want: extra paper, sequins, glitter, glitter glue
How to Make a Valentine Butterfly Craft
First, print out a copy of the Valentine's Day Butterfly craft. If you've chosen the black and white version, have your child color it.
Next, have your child carefully cut out the pieces. I put a box around the skinny antenna to make it easier for little ones to cut around.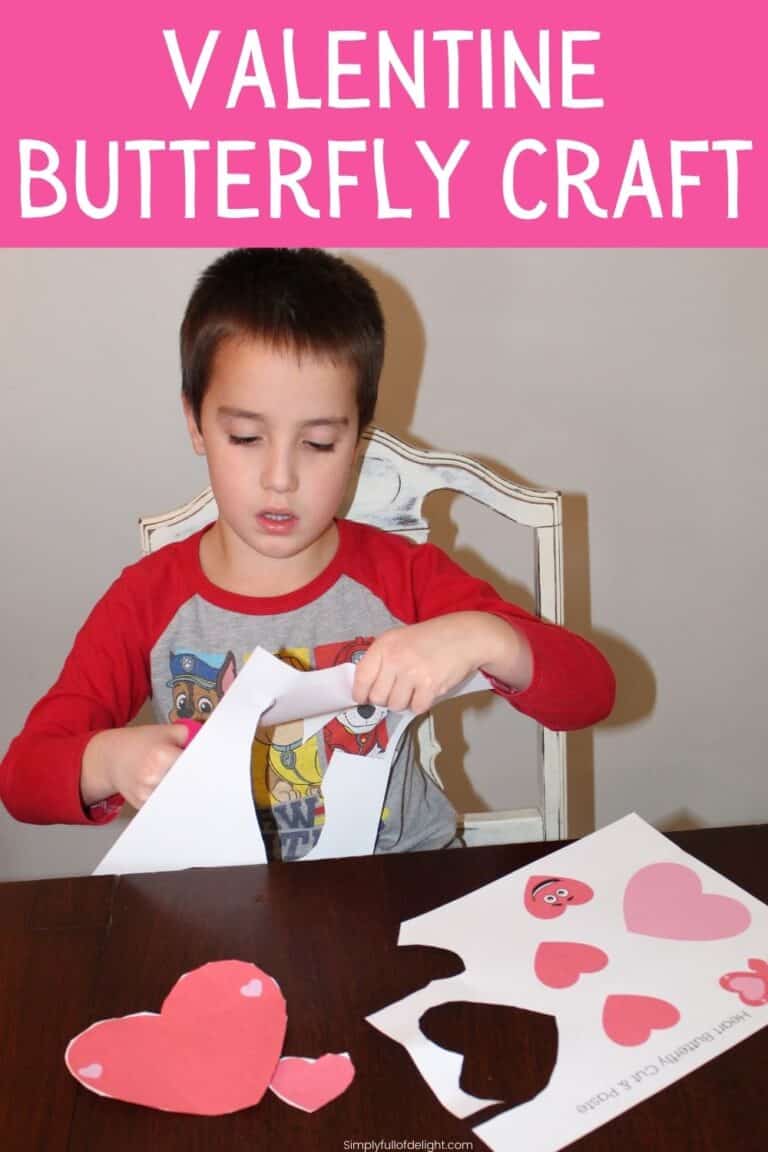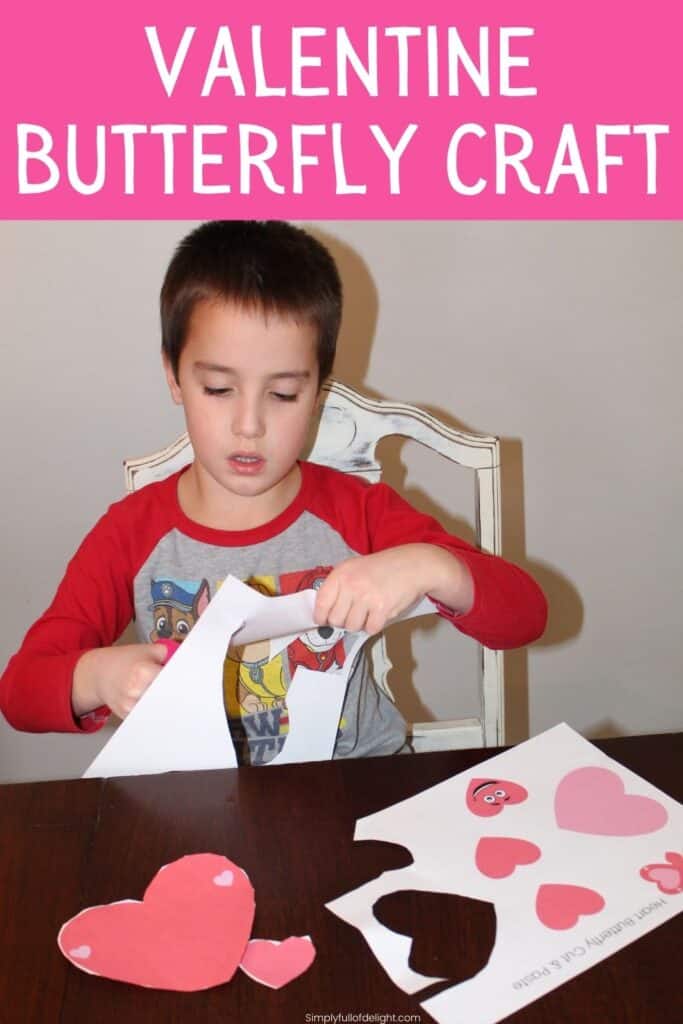 Then, supply your child with glue and a piece of paper. Have them assemble the butterfly by looking at the example picture and then glue it together. They will want to stack the small hearts to form the body, then attach the big hearts to the sides of the body. Last, have them add the medium hearts on top of the large hearts and add the antenna.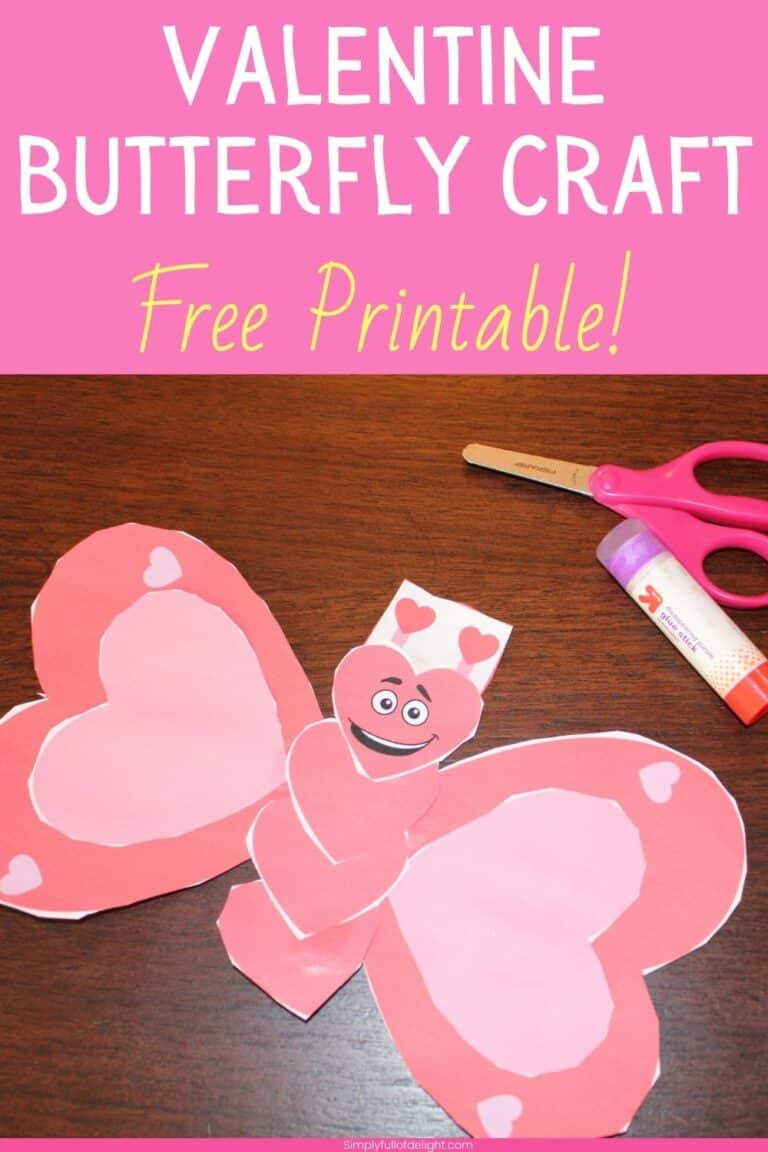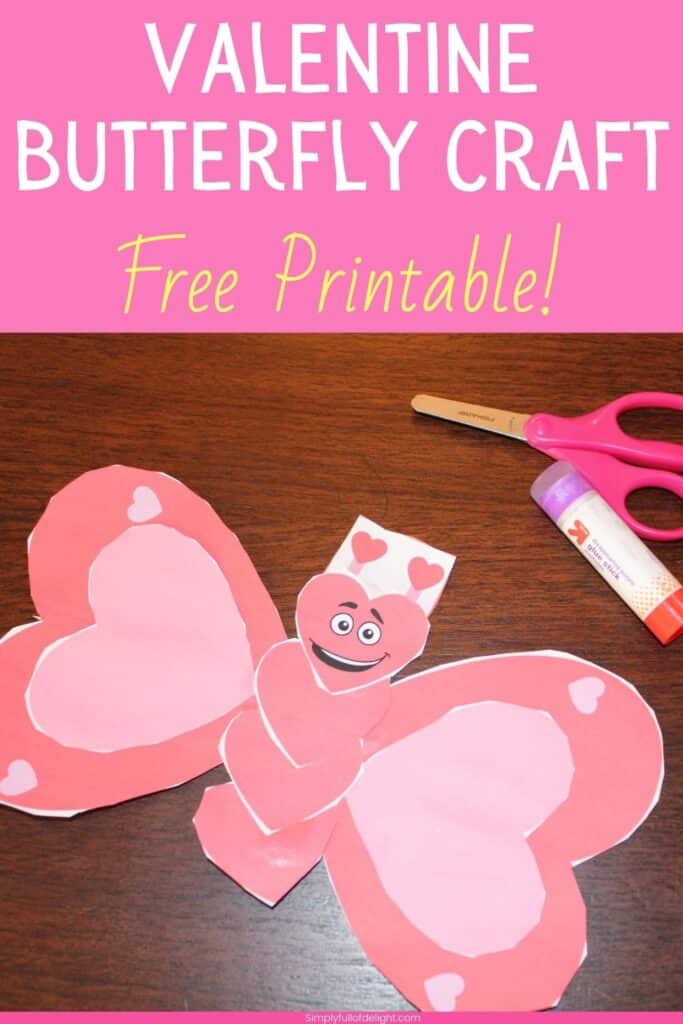 That's it! A super simple Valentine's Day craft for kids!
This craft is great for practicing fine motor skills and scissor skills. I would recommend it for ages 3-10, but there may be some older or younger who may enjoy it as well!
A Few Other Ideas for Valentine's Day Fun:
If you have kids on the older end, you can extend the craft by supplying sequins, glitter or even better, glitter glue. I love glitter glue because it provides the sparkle that kids love, without the mess of glitter!
This project could also be turned into a Valentine's day card or incorporated into a writing lesson. Simply attach the butterfly to a sheet of paper and encourage your child to write a note to a loved one!
Also, you could print this out on cardstock to be used in centers. Print out multiple copies to allow the children to use the hearts to create butterflies or their own creations.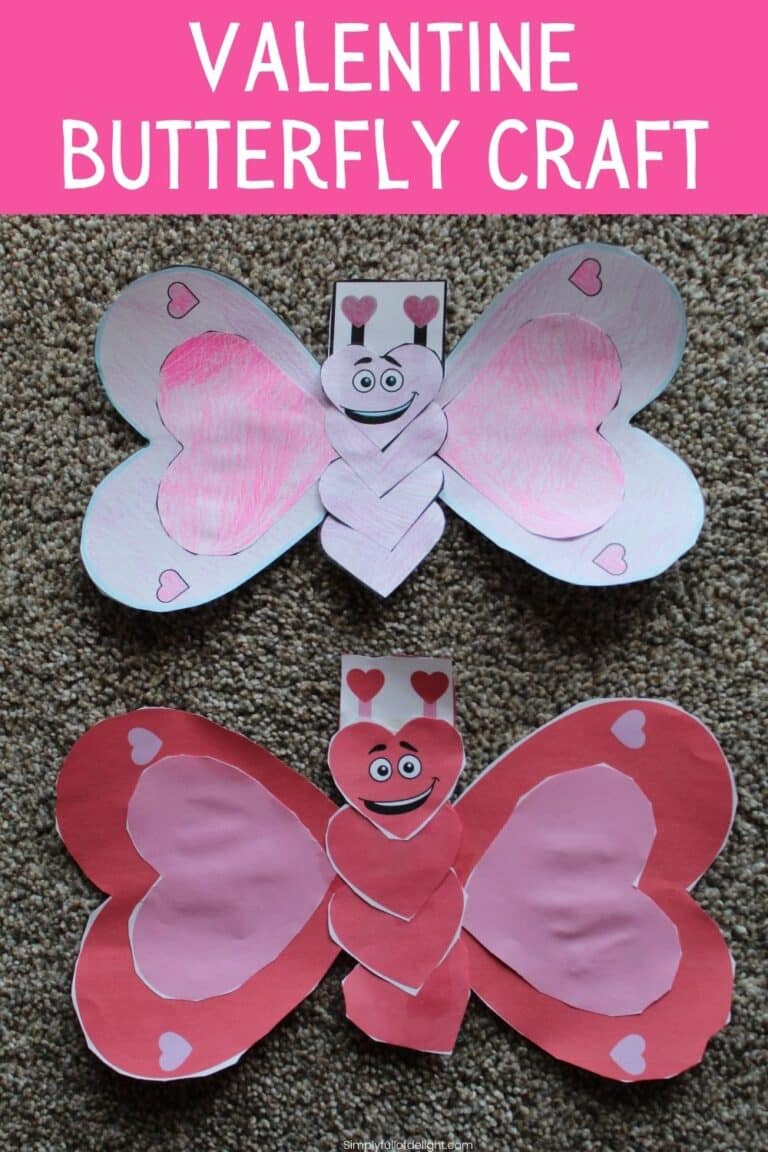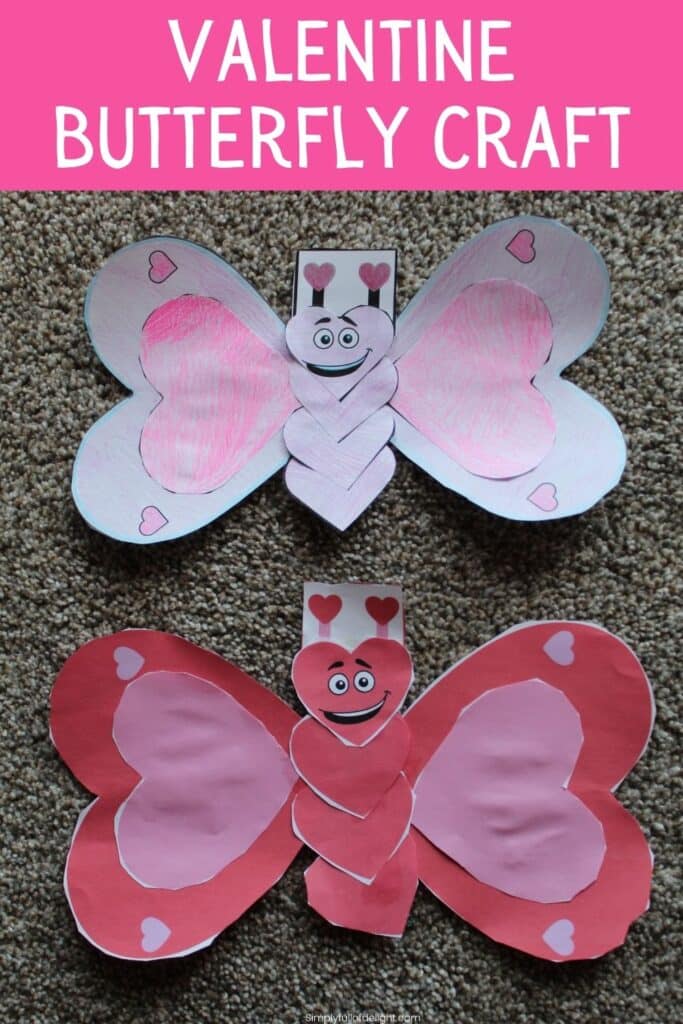 You can access these 2 free Valentine's Day printables in the Resource Library, along with many other fun printables for kids! Simply drop your email in the box below to sign up for my email list and instantly unlock all of the freebies in the Resource Library.
For more fun activities for kids, be sure to check out these free play dough mats and these scavenger hunts for kids.
If you'd like more Valentine's Day fun, check out these fun free printable Valentine's Day coloring pages!
Related Posts