Looking for an easy DIY Valentine Banner for kids? This cute Valentine's Day Banner printable will help your kids create the perfect LOVE banner.
With Valentine's Day coming up, my kids have been eager to decorate the house with pink and red crafts! We recently made these Valentine Butterflies, but of course, my kids were ready for more!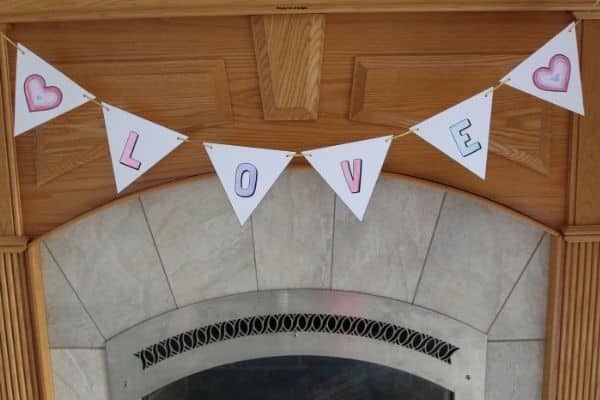 This Valentine's Day banner craft is fast and easy! You probably already have the supplies needed to create this fun LOVE banner!
Supplies Needed for Valentine Banner
– The free printable "LOVE" banner
– cardstock
– colored pencils (or crayons/markers)
– a hole puncher
– ribbon (about 7ft of 1/8 inch ribbon)
– scissors
– tape.
Let's get started!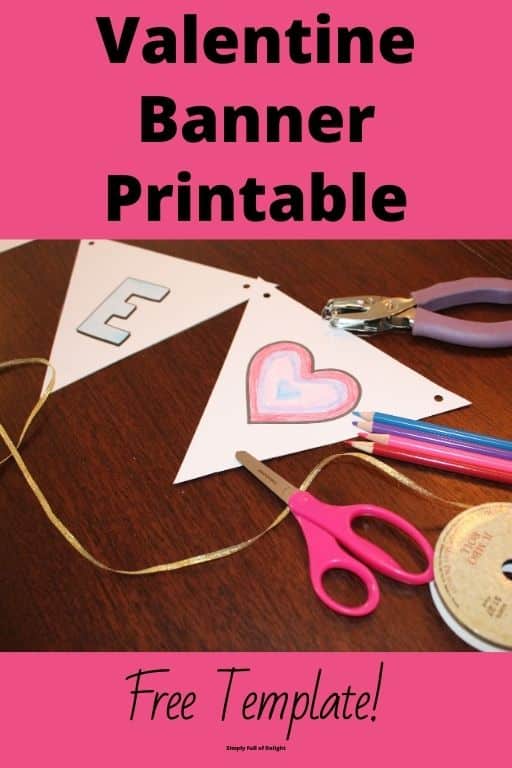 How to make a Valentine's Day Banner
First, print out the banner template onto cardstock. You will need to print 2 copies of the last page (the heart). You can find the free downloadable template at the end of this article.
Next, have your child color the banner! They could use colored pencils, like my daughter, or they could use crayons or markers.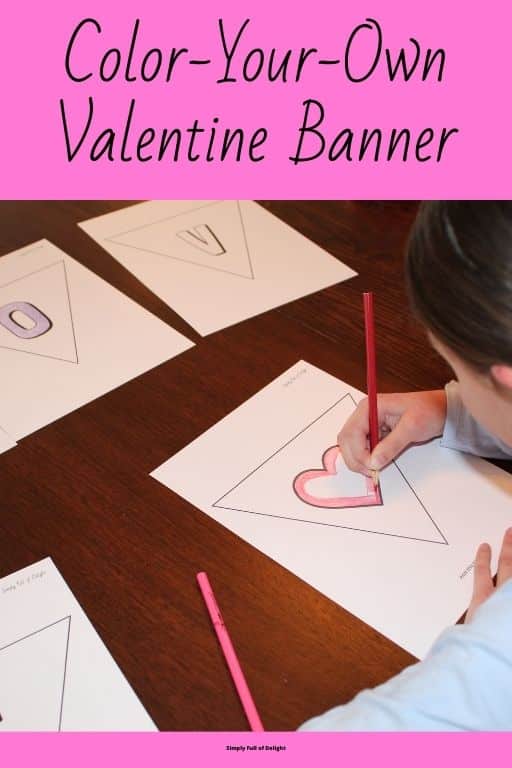 Now, it's time to cut out the banner. Have your child carefully cut out each of the triangles.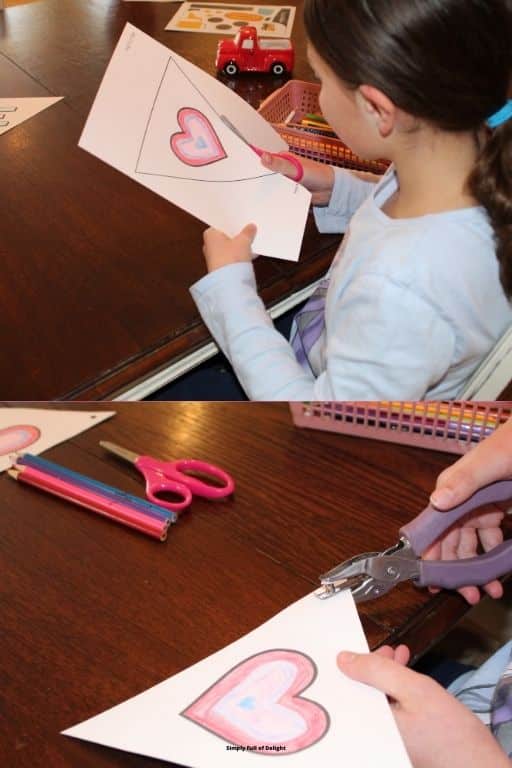 Using the hole puncher, help your child punch a hole in the top corners of each triangle. So, each piece of the banner will have 2 holes. Be sure to have them punch the holes away from the edges to make it more durable and to avoid rips and tears.
Next, have your child thread about 7 feet of ribbon through the holes. I personally like the ribbon on the backside of the banner, so I had my daughter start by threading in, then out on each piece.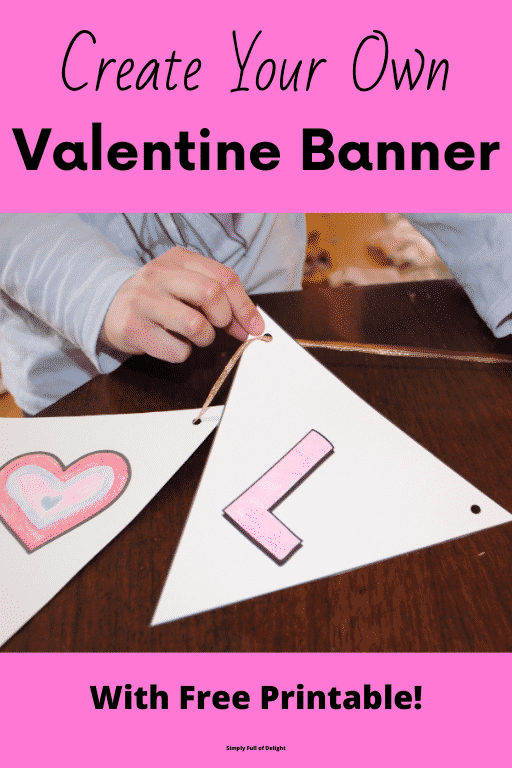 If you are looking to jazz this banner up, you could add glitter glue, sequins, stickers, etc. It's your family's project, so have fun with it! We decided to keep it simple today.
That's it! Now it's time to hang up your LOVE banner! We used a little tape to string it up.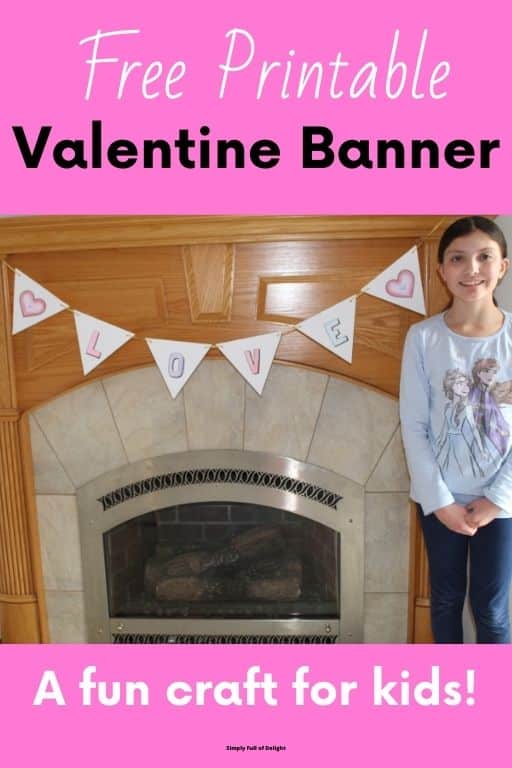 I hope your kids enjoy this free Valentine Banner printable! To get this free printable, drop your email in the blue box below. You will get instant access to my Resource Library full of freebies, including this one!
Looking for more? Grab this Valentine's Day preschool printables set in my Etsy shop. This learning pack includes cut and paste activities, line tracing, patterns and more. Make learning fun and grab yours today!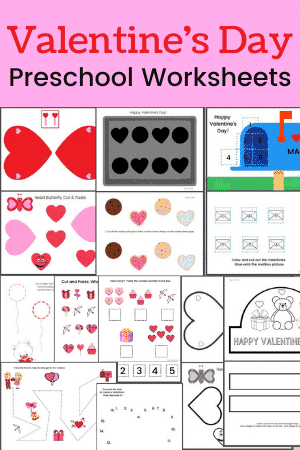 Related Posts