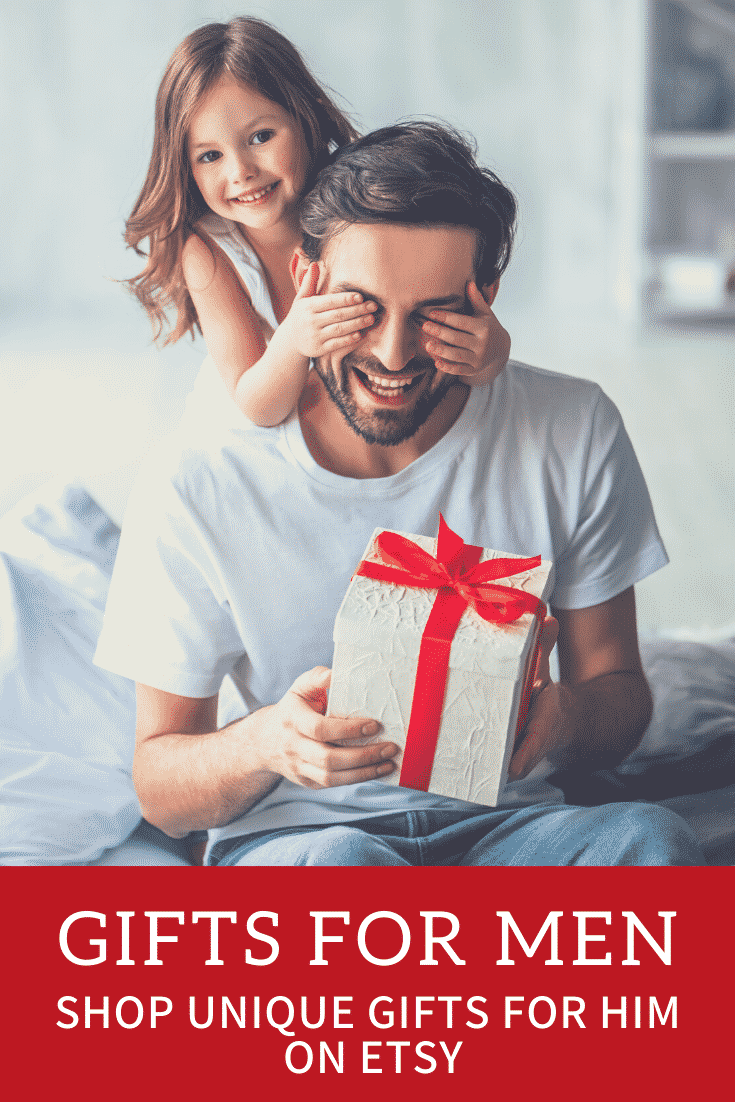 Etsy is a fun place to shop, but did you know that you can find some amazing gifts for men? You can find incredible gifts for him, whether you are shopping for Valentine's Day, a birthday, Father's Day, an anniversary, or Christmas.
Men are notoriously hard to shop for. I've put together a list of ideas are truly unique. Some are traditional gifts with a personalized twist, while others are just plain unique. I hope you find something amazing to make an unforgettable gift for him!
Disclosure: This post contains Etsy affiliate links. If you click on the link and purchase an item from Etsy, I receive an affiliate commission.
1) Personalized Wooden Watch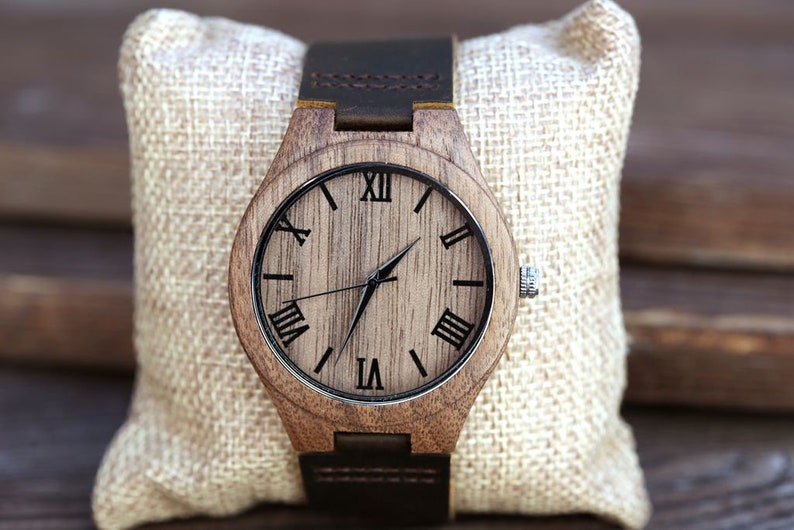 This Personalized Wooden Watch by Mint Designs on Etsy is an excellent functional gift choice. A personal message can be engraved on the back of the watch.
If you are looking for a unique twist on an old classic, this is perfect! Be sure to check out the many color and style choices in this shop!
2) Personalized Leather Briefcase
A Personalized Leather Briefcase would make a great gift for him! This briefcase is made by Time Resistance on Etsy.
I love the functionality of this gift as leather is so durable and the bag can be used for books, a laptop, a tablet, or anything that needs to be transported to and from work. What really makes it special is the engraved portion on the strap! Gifting perfection!
3) Push Pin World Map Wall Art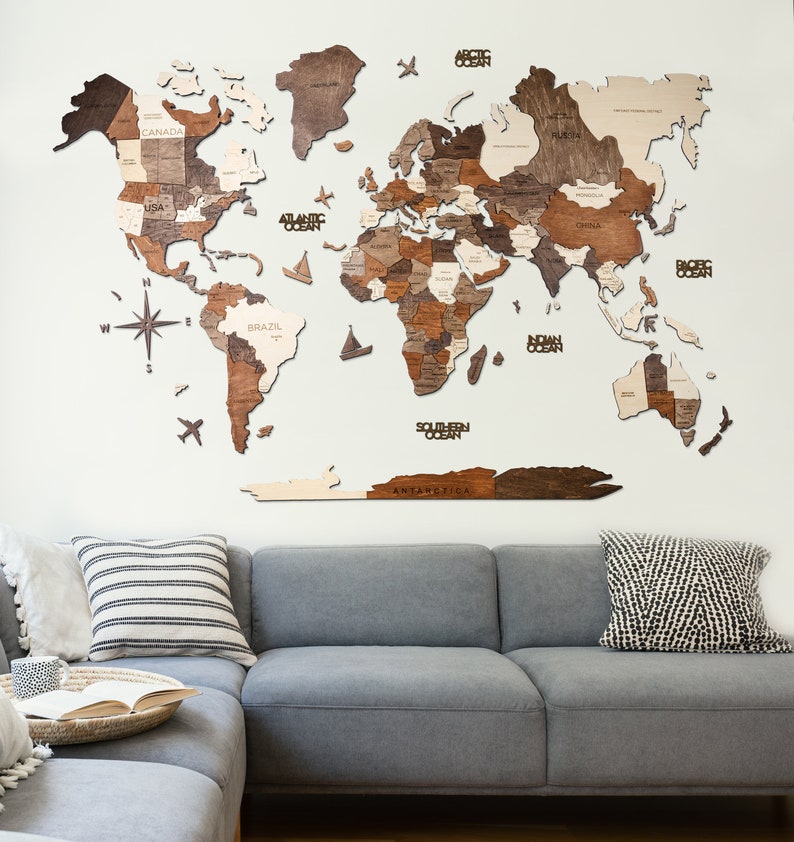 This Push Pin World Map Wall Art is a unique wooden decor item that would look great in an office or living room.
He can place push pins on the map, making it a fun memento of where he's traveled.
Visit Enjoy The Wood on Etsy to shop various colors and sizes of this amazing map. This is a wow gift for sure!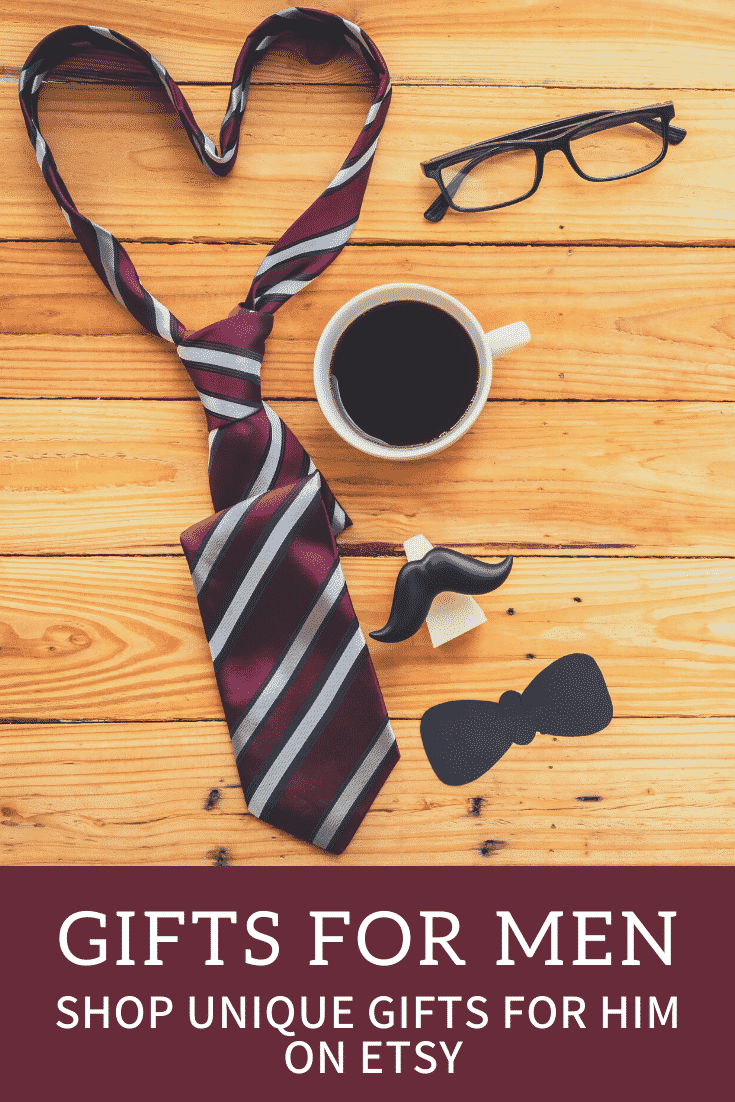 4) Custom Corn Hole Game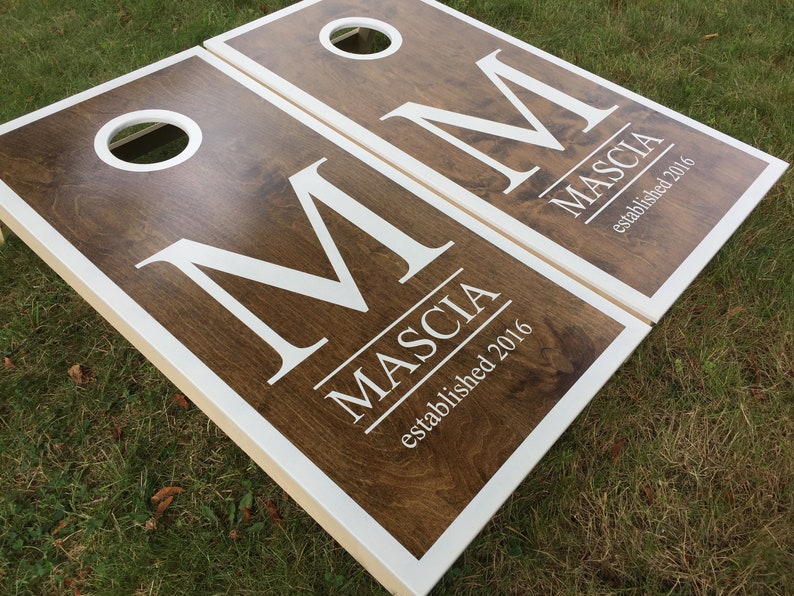 These Custom Corn Hole Boards from Thin Line Cornhole on Etsy would make a fun gift for him! This set includes 2 regulation size corn hole boards, 8 bags and a bag tote.
You can personalize with any design or logo of your choice! Perfect for backyard parties and cookouts. He will be ready to share some summer fun with family and friends with this amazing gift!
5) Engraved Leather Magnetic Money Clip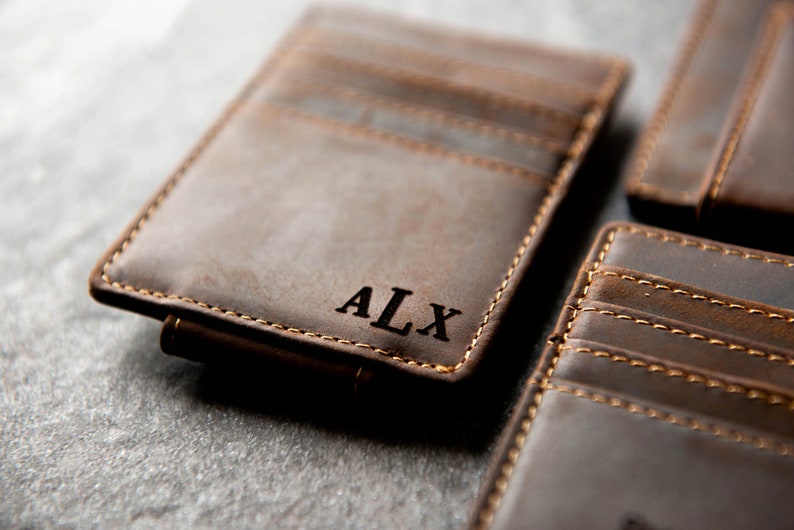 An Engraved Leather Magnetic Money Clip is a great functional gift for any man. There are 6 pockets for credit cards and a magnetic clasp for cash. You can have his name or initials engraved onto the leather.
I love the combination of a classical style with customization. Shop for more amazing personalized gifts in Left Coast Original on Etsy.
6) Beard Grooming Kit – Gifts for Him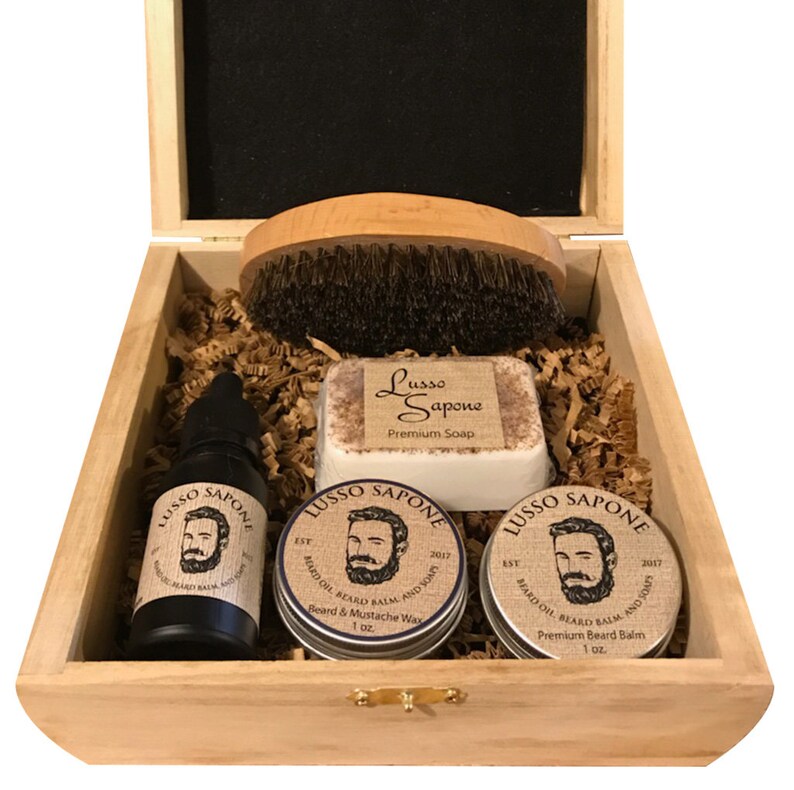 This Beard Grooming Kit contains everything that he needs to tame his beard. This gift set contains beard oil, beard balm, beard wax, handcrafted soap, and a wooden brush all presented in a cool reusable wooden box.
Items can be purchased separately if you wish. Shop this gift set and more cool gifts for him in Lusso Sapone on Etsy.
7) Clever Shirts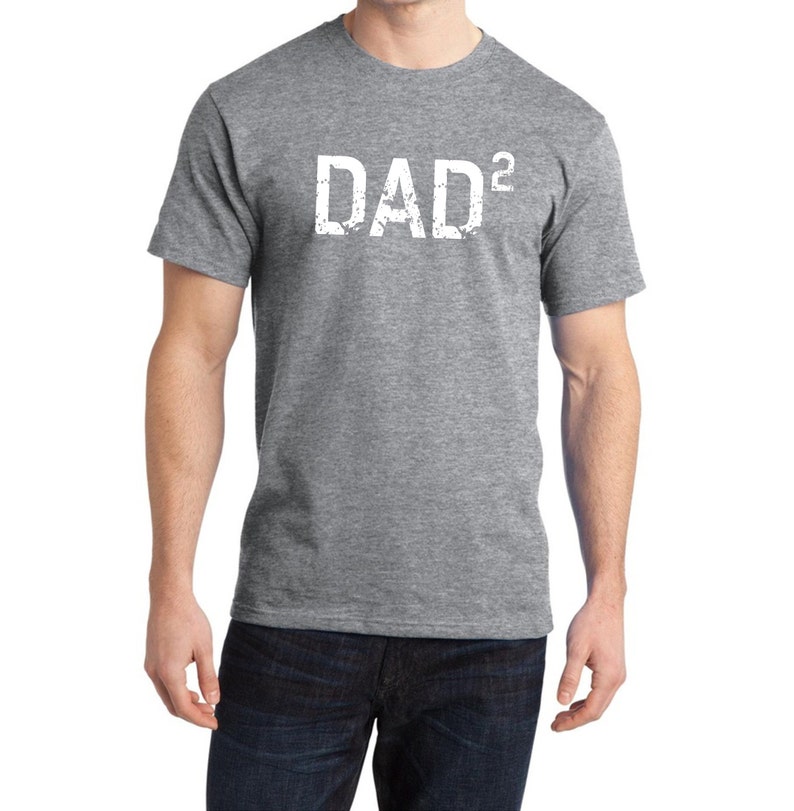 Etsy is a great place to find shirts with clever sayings on them. This amusing Dad Shirt is by Etsy shop MAG Apparel. You'll find lots of popular shirt choices and some uncommon ones as well!
Some choices include: Dadasaurus, Ain't No Hood Like Fatherhood, It's Not a Dad Bod It's a Father Figure, and lots of other brilliant phrases. Be sure to stop by and shop the entertaining, unique shirts and have a good laugh.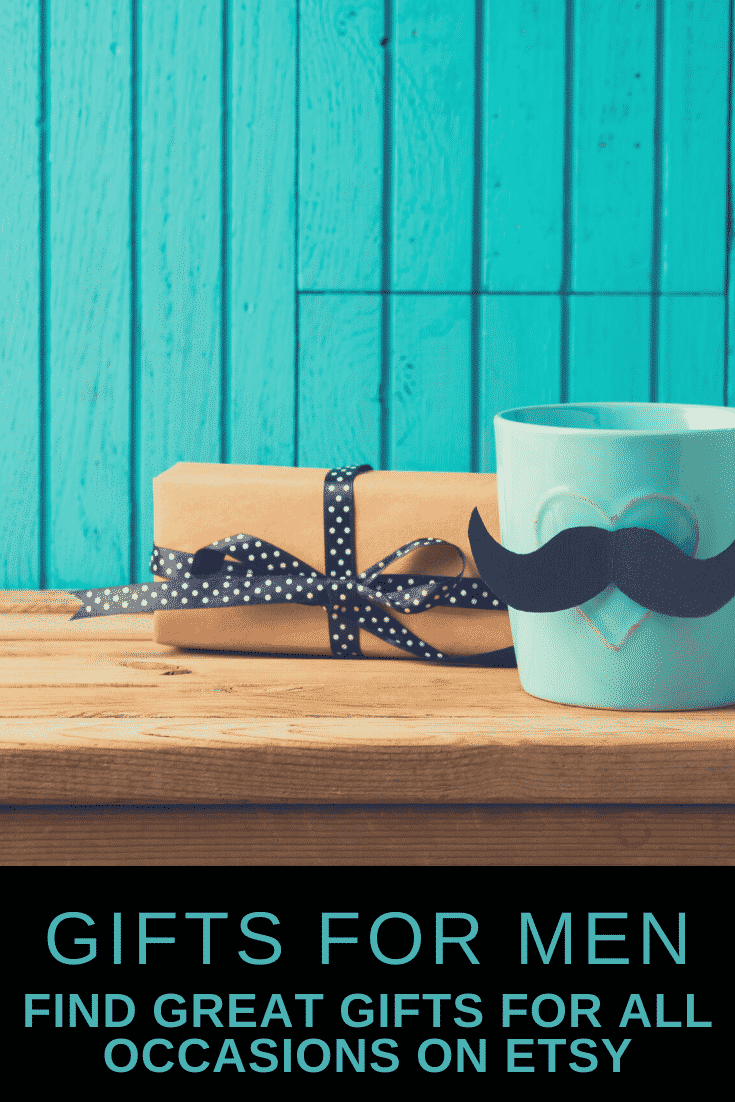 8) Gourmet Beef Jerky – Gifts for Him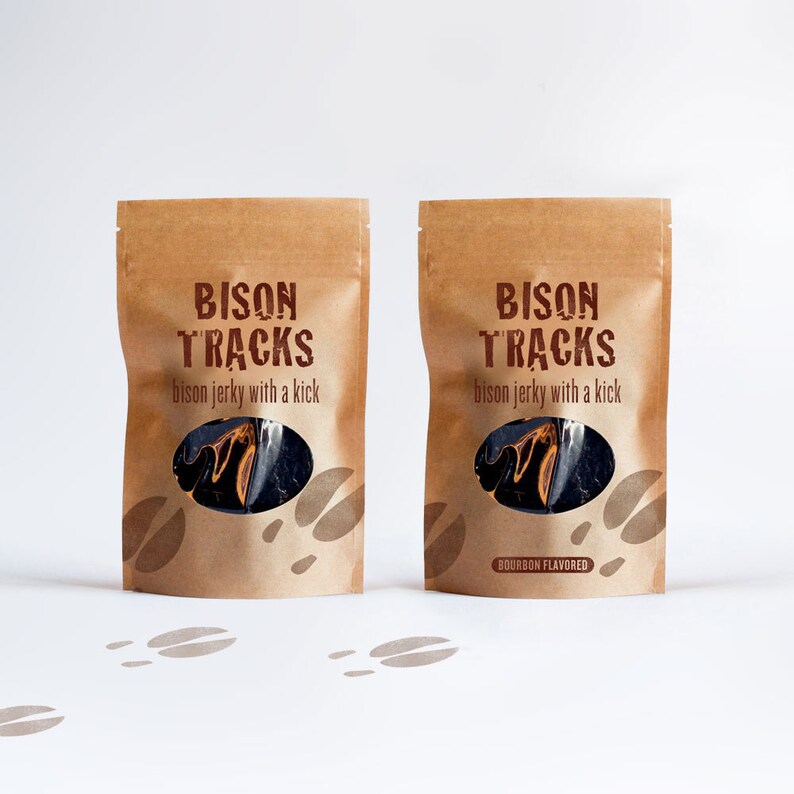 For the man who truly has everything, gourmet snacks are a way to wow him without adding unneeded items to his life. This Jerky by Jerky Tracks has excellent reviews and lots of return customers.
You can choose from bison, deer, turkey, and kobe jerky as well as different flavors. I'm pretty sure any guy would be delighted to unwrap jerky!
9) Leather Bound Journal/Sketch Book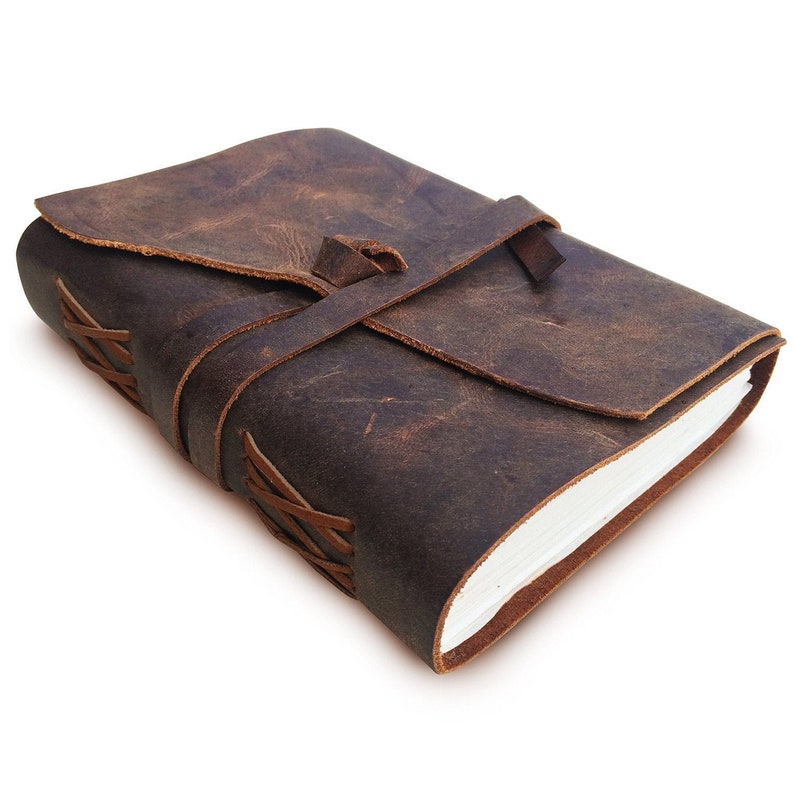 This leather bound journal is a high quality gift that can be used as a sketch book or notebook. With unlined paper, it's perfect for journaling, note-taking, and drawing. It's truly a one of a kind gift that any artist or writer would enjoy.
This beautiful journal and more exceptional gifts can be found at Modest Goods CA on Etsy.
10) Handwritten Keychain – Gifts for Him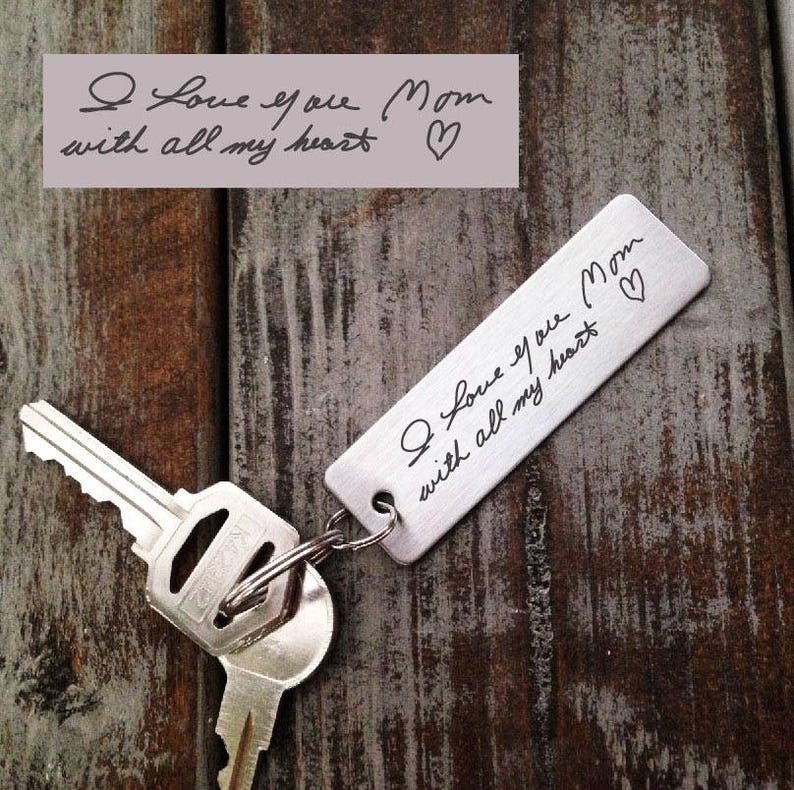 These amazing Handwriting Keychains from The Feather Pen Shop are a one of a kind gift for your loved one. A special message can be "handwritten" onto the keychain. What a memorable gift! Shop this unique keychain and other personalized gifts in this Etsy shop!
I hope you've found an exciting gift idea for that special guy in your life! Etsy is a great place to shop for any occasion for gifts for him.
I love shopping on Etsy because I find such amazing handmade items that you can't find anywhere else.
At the same time, when you buy from Etsy, you are supporting one of the thousands of small business shops that make up the site!
I love shopping small because I know that my funds are going directly to a hardworking artist or crafter to support their family, while I get to shop for something truly unique and custom!
Need more Gift Ideas for Men??
Here's some Related Articles You Might Enjoy:
Gifts for Men – 12 Gifts He will Love!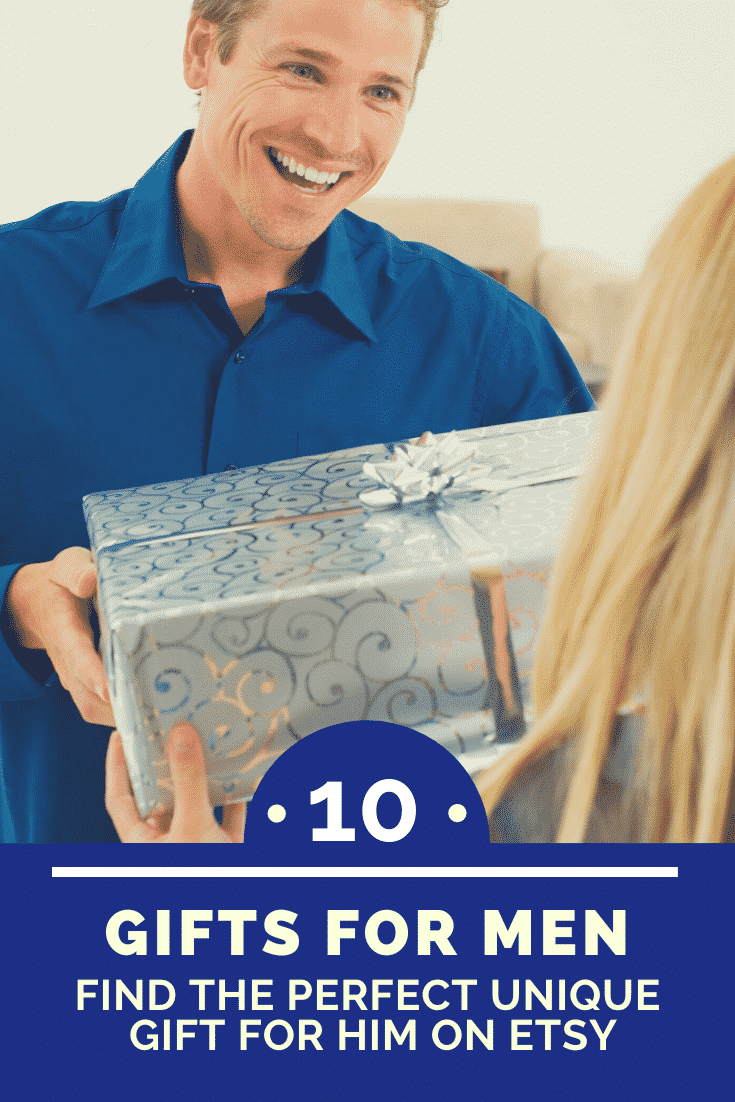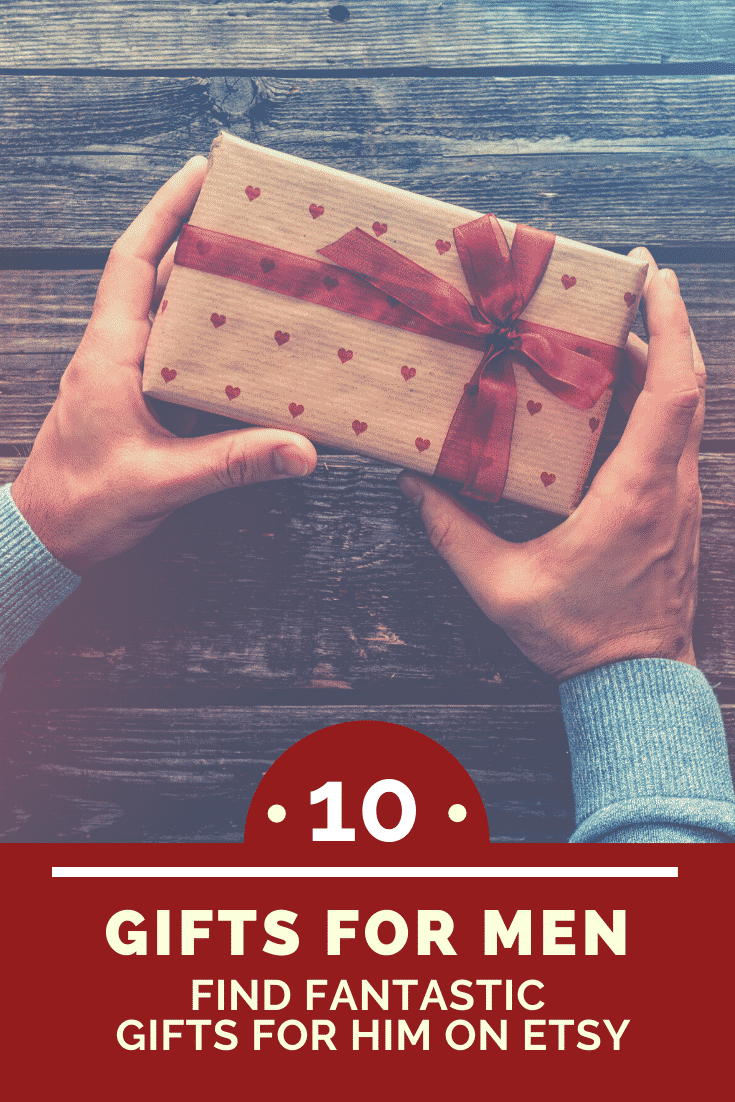 A Recap of 10 Gifts for Him:
Personalized Wooden Watch
Personalized Leather Briefcase
Push Pin World Map Wall Art
Custom Corn Hole Game
Engraved Leather Magnetic Money Clip
Beard Grooming Kit
Clever Shirts
Gourmet Beef Jerky
Leather Bound Journal/Sketch Book
Handwritten Keychain – Gifts for Him
*** Disclaimer: As an Amazon.com Associate, I earn from qualifying purchases made by readers clicking my links and buying ANY product from Amazon.***