With the Christmas season right around the corner, these free printable Gingerbread Man Coloring Pages are the perfect thing to get into the holiday spirit.
There's 3 free printable gingerbread coloring sheets you can download right in this article. Instantly!
These cute gingerbread coloring sheets are great for an easy art idea, a quiet time activity, and perfect for adding to your art center to inspire creativity. My kids love painting these sheets with watercolors as well!
In addition, these printable gingerbread man coloring pages are a fun way for kids to practice fine motor skills.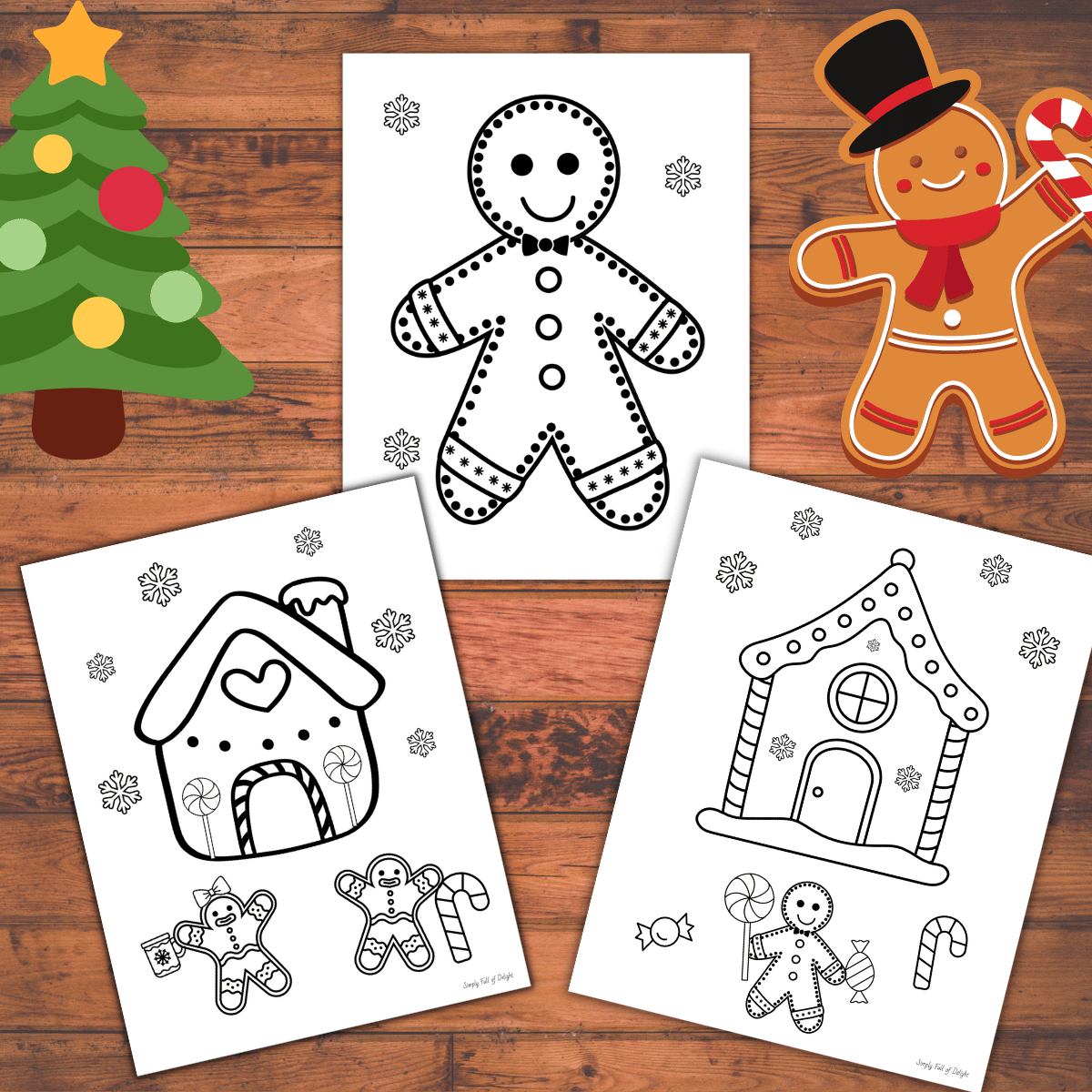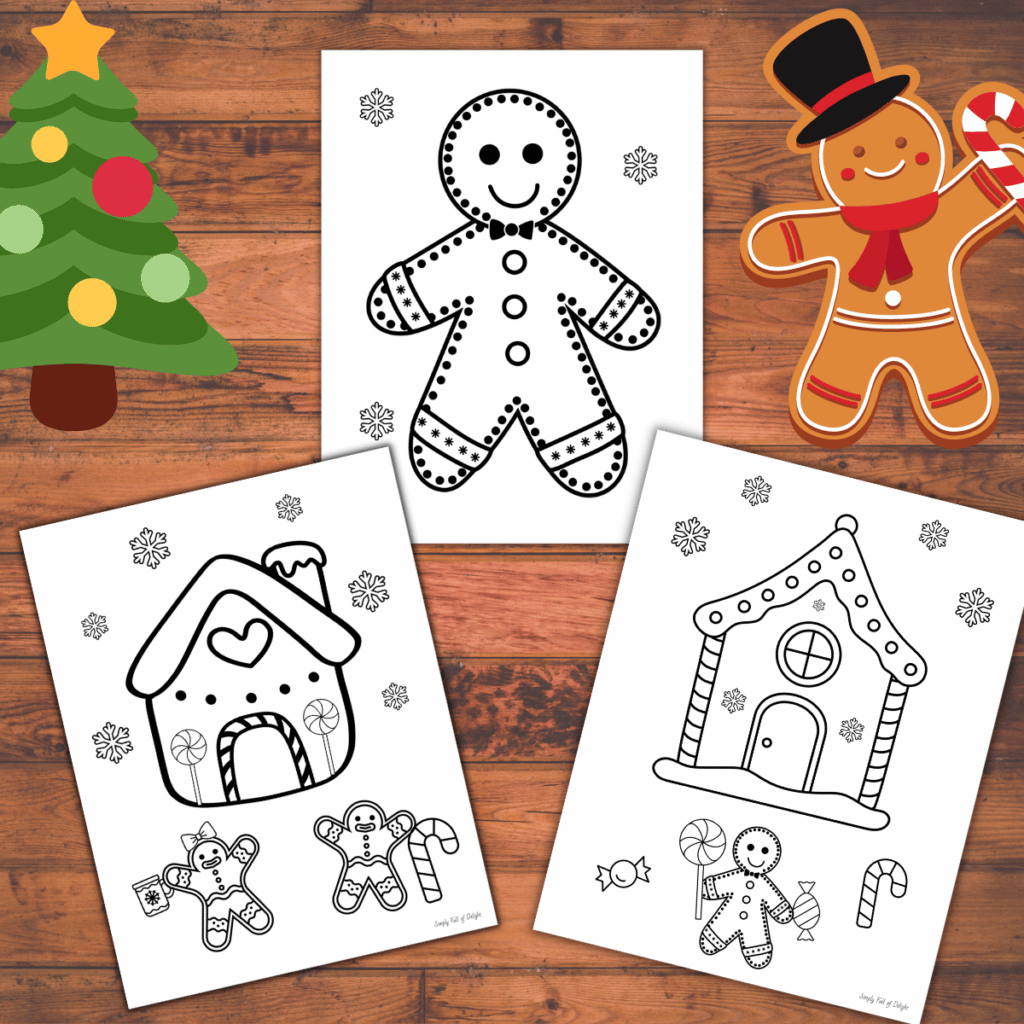 These can be used for a classroom party, a family holiday gathering, or just a fun activity on a snowy day.
Let's dive in and take a closer look at these free printable gingerbread man coloring sheets!
** Disclaimer: As an Etsy associate and as an Amazon.com Associate, I may earn from qualifying purchases made by readers clicking my affiliate links at no extra cost to you.
The Gingerbread Man Coloring Pages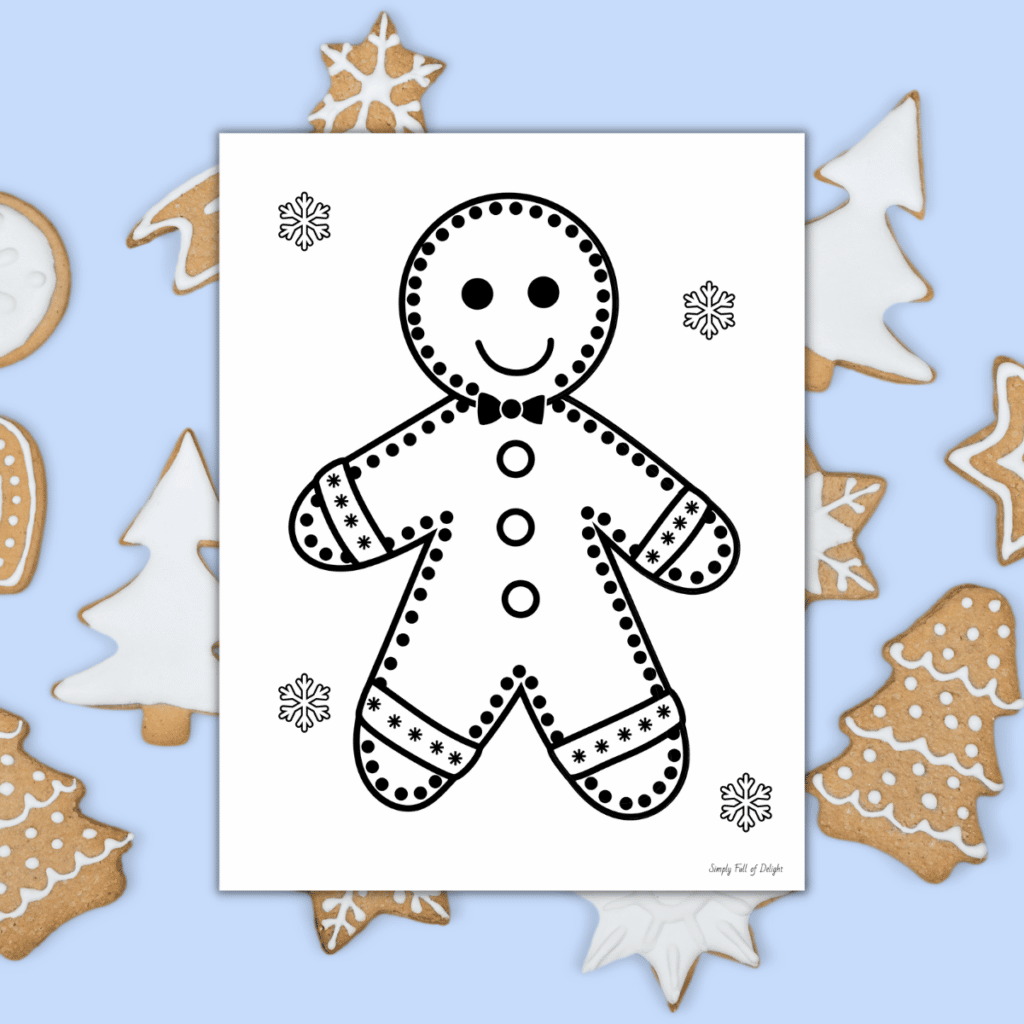 This first gingerbread man coloring page features a large gingerbread man Christmas cookie surrounded by snowflakes.
This coloring page would go great with the story of The Gingerbread Man.
These Christmas coloring pages are perfect for younger kids as the page is quite simple. This would also be great for painting as there aren't too many small details.
Kids might enjoy adding pom poms, buttons or glitter to give the picture a little extra glam.
You can download this Gingerbread Man Coloring page by clicking the black download button below.
Gingerbread House Coloring Pages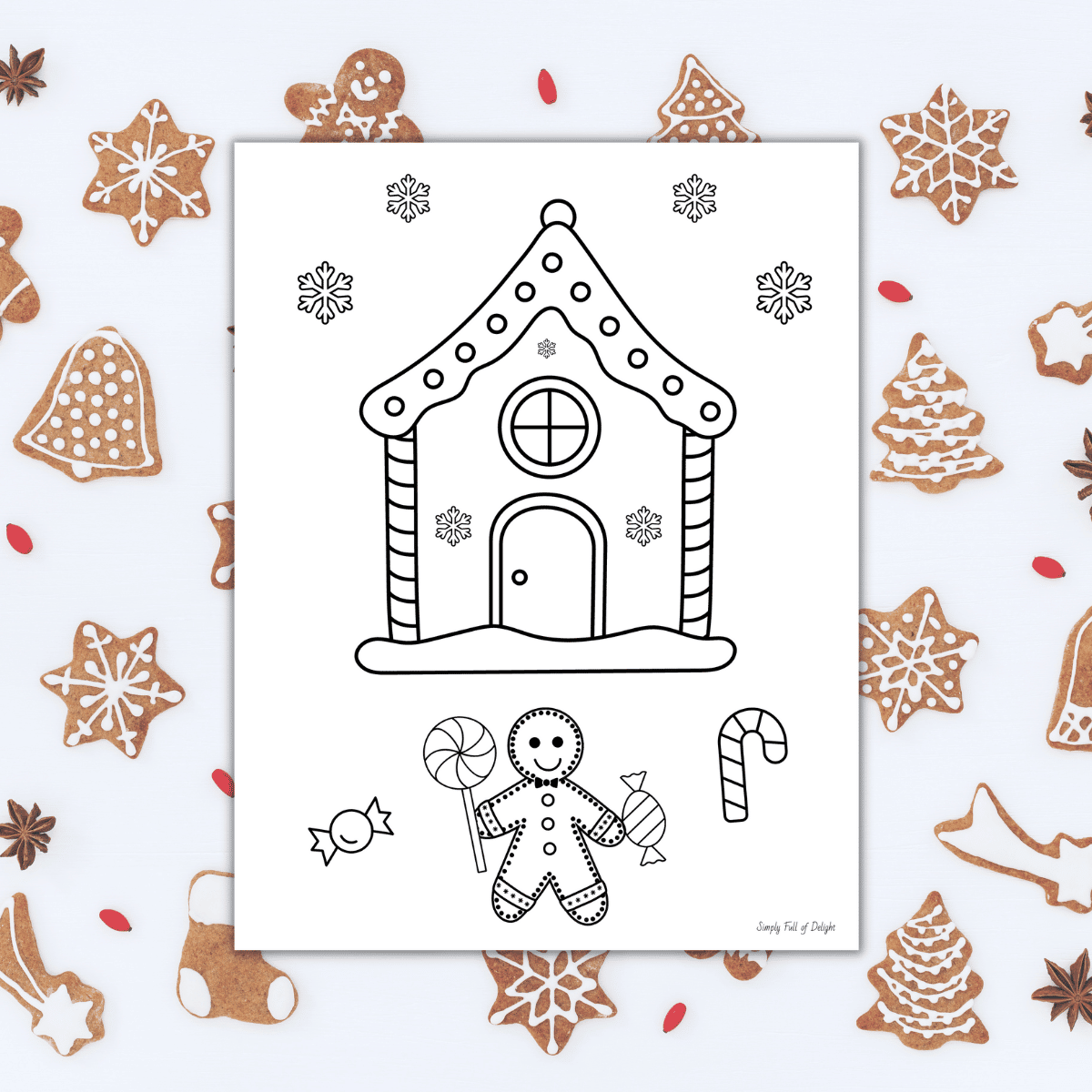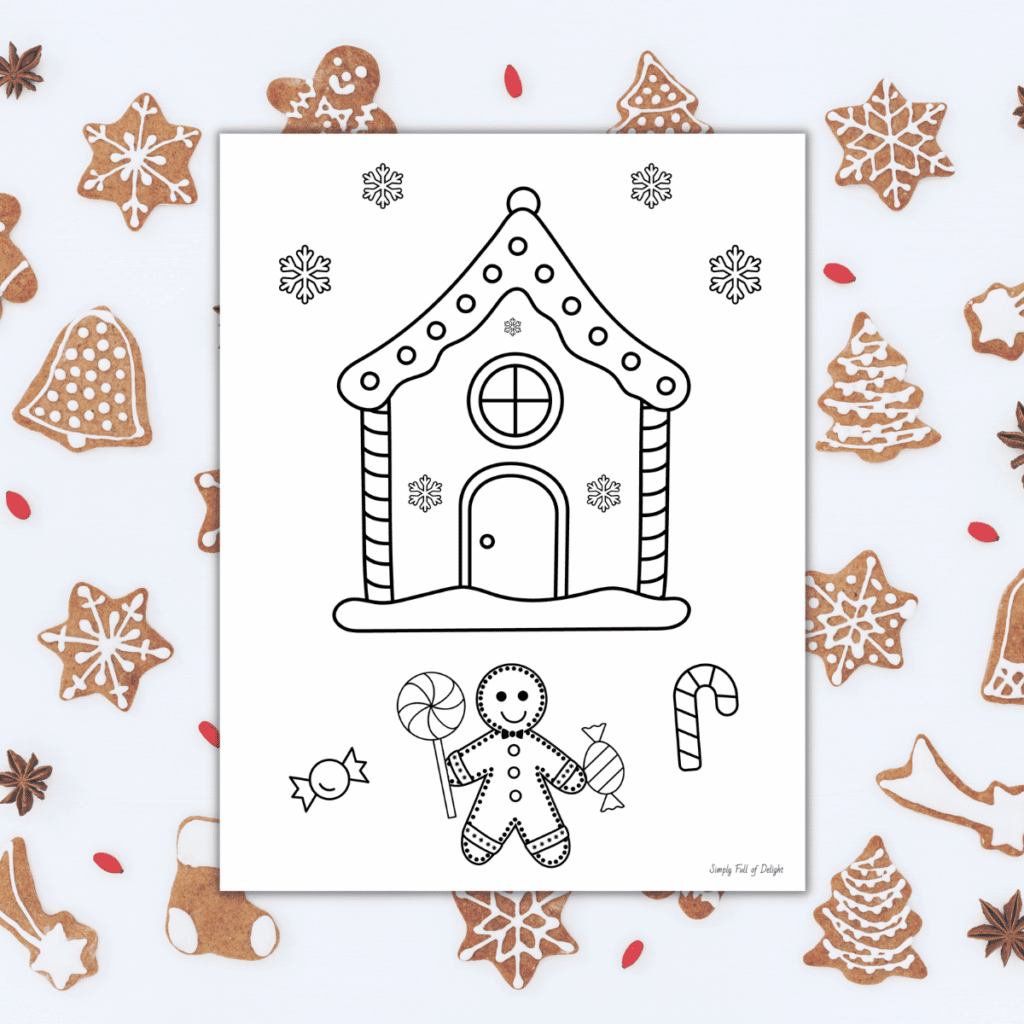 Next up is this Gingerbread House Coloring page. This one features a small gingerbread man holding a lollipop and a piece of candy.
There's a gingerbread house in the background with plenty of details to color. Kids will enjoy coloring the candy cane, snowflakes, and other cute items as well.
This coloring page makes the perfect activity for kids at a holiday party.
You can grab this gingerbread house coloring page by clicking the black button below.
Christmas Gingerbread Man Coloring Pages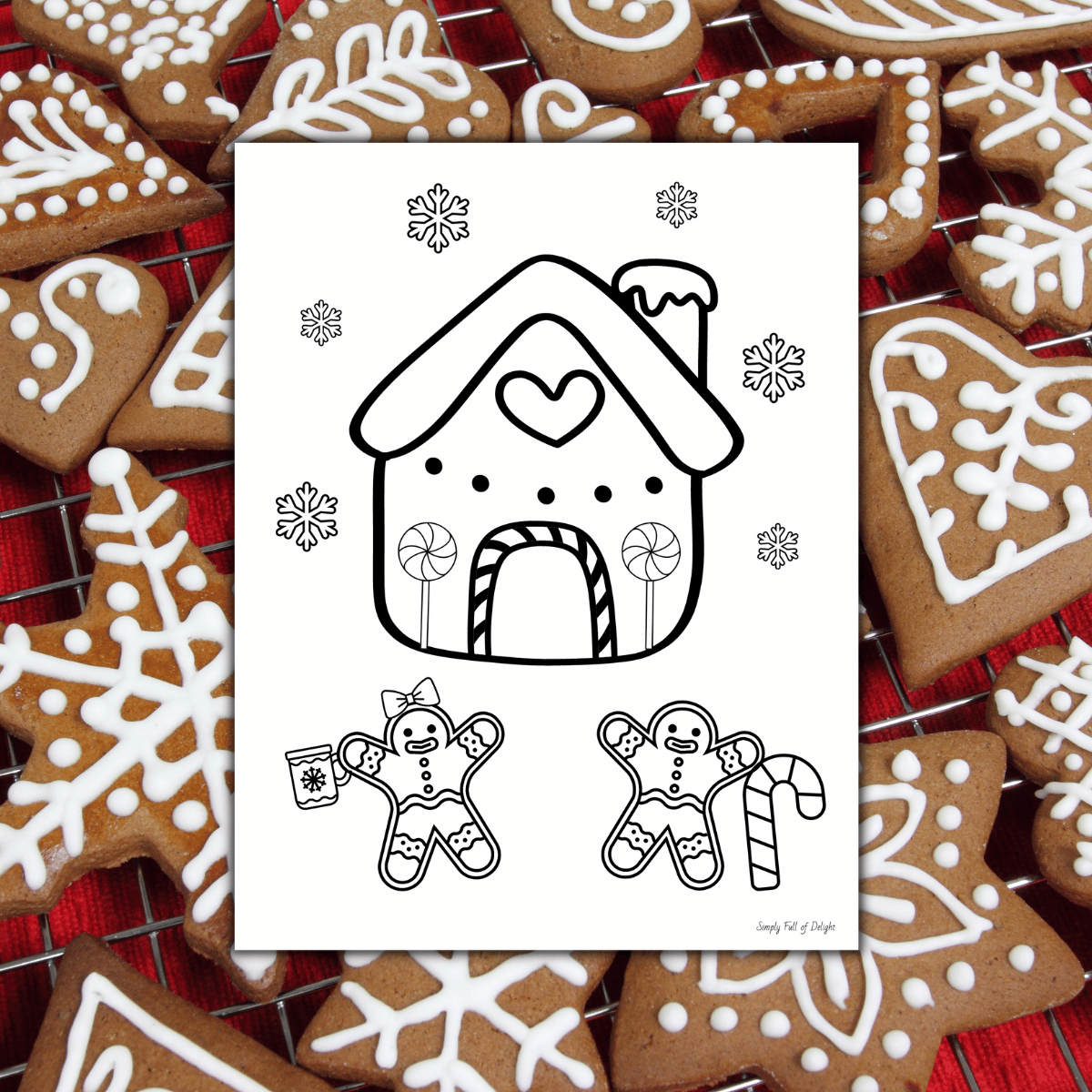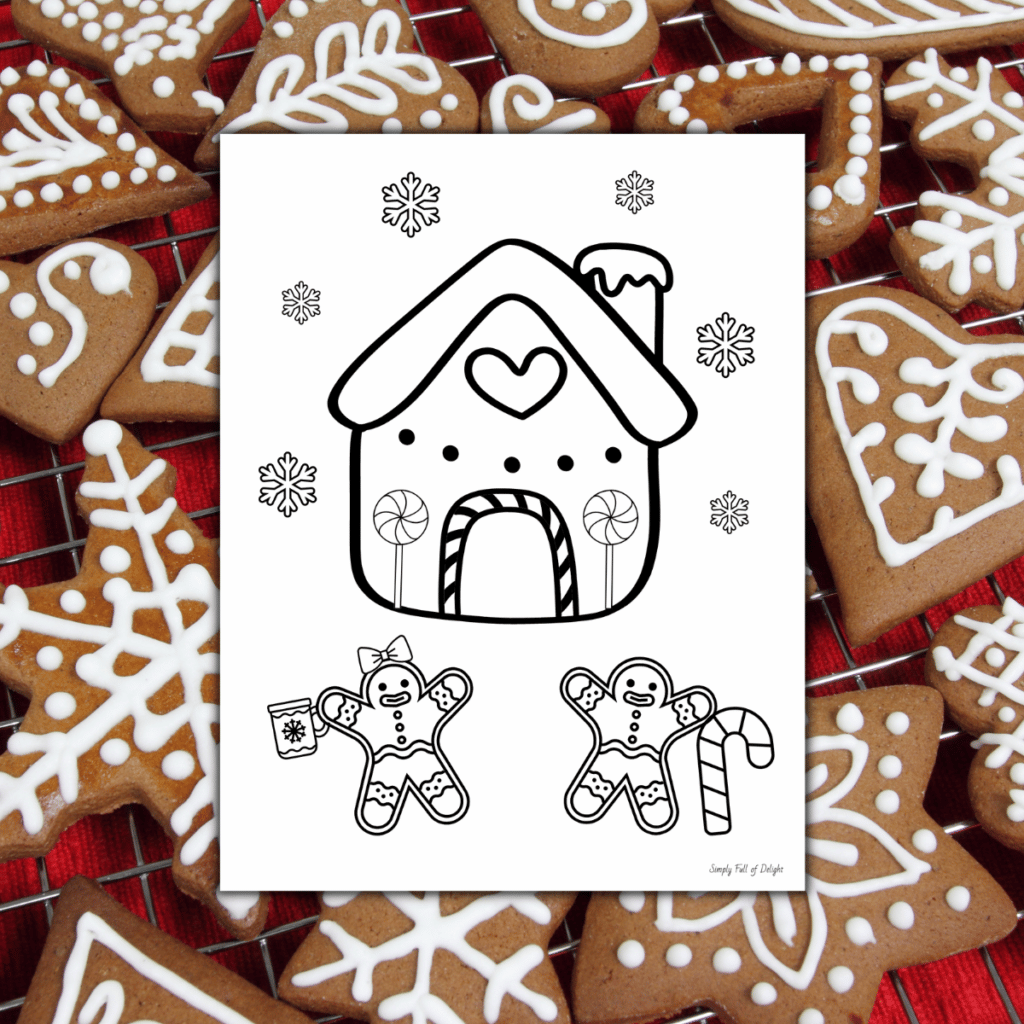 This last Christmas Gingerbread Coloring page features 2 gingerbread cookies. There's a gingerbread boy holding a candy cane and a gingerbread girl with a bow on her head who is holding a mug of hot cocoa.
In the background, there's a gingerbread house that is decorated with lollipops and candy. Plus, there's also plenty of snowflakes to color in as well. Older kids will enjoy coloring this page because of all of the details.
I recommend using colored pencils or thin line markers with this page to easily color in the fine details on the gingerbread houses.
Download the pdf file for these gingerbread coloring pages by clicking the black download button below.
More Free Printable Coloring Pages
I hope you enjoy these free gingerbread man coloring pages as much as I enjoyed creating them for you. And on that note, be sure to check this out if you'd like to learn how to create your own coloring pages!
Looking for more free coloring sheets?
You can find some free Winter Coloring pages here. These winter pages are great even after the holiday season has passed. The Winter themed printable coloring sheets feature a snowman and a page filled with winter clothing. What an easy way to teach little ones about winter and winter gear!
Don't miss the free printable Puppy Christmas Coloring pages here. These are perfect for kids of all ages who love puppies and Christmas. You'll find a puppy in a stocking, a puppy with Santa, and a puppy with a Christmas tree coloring page.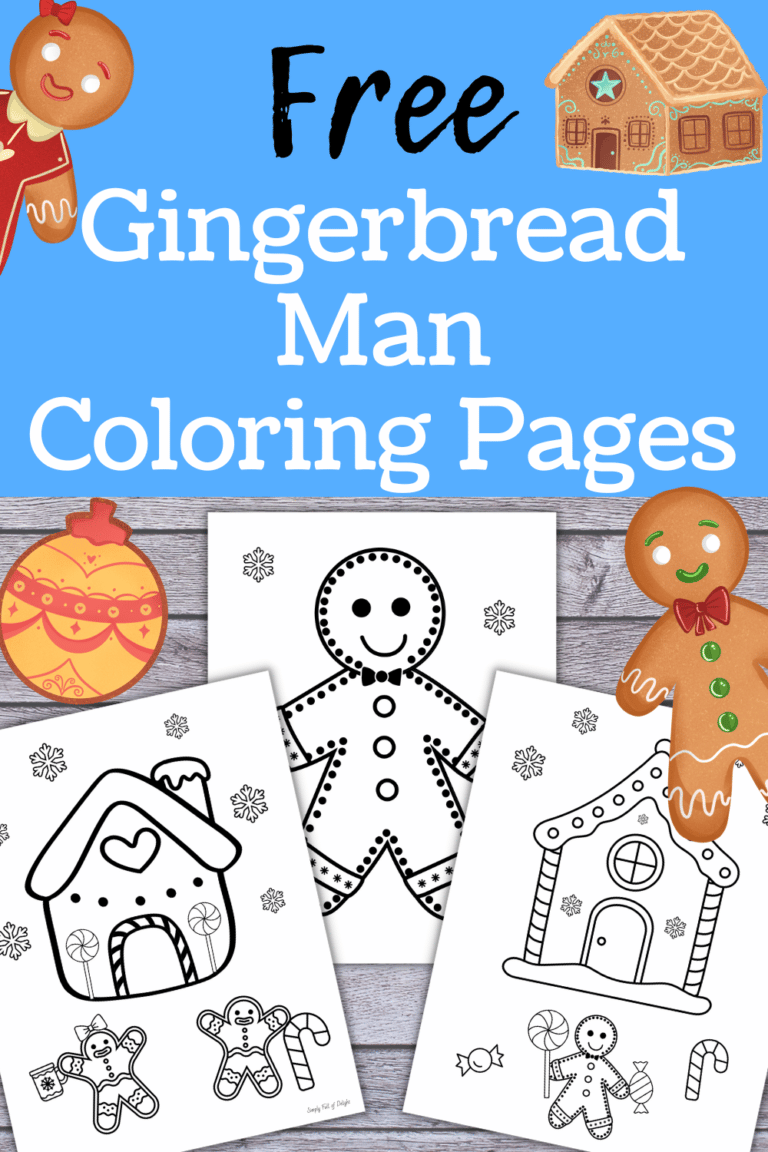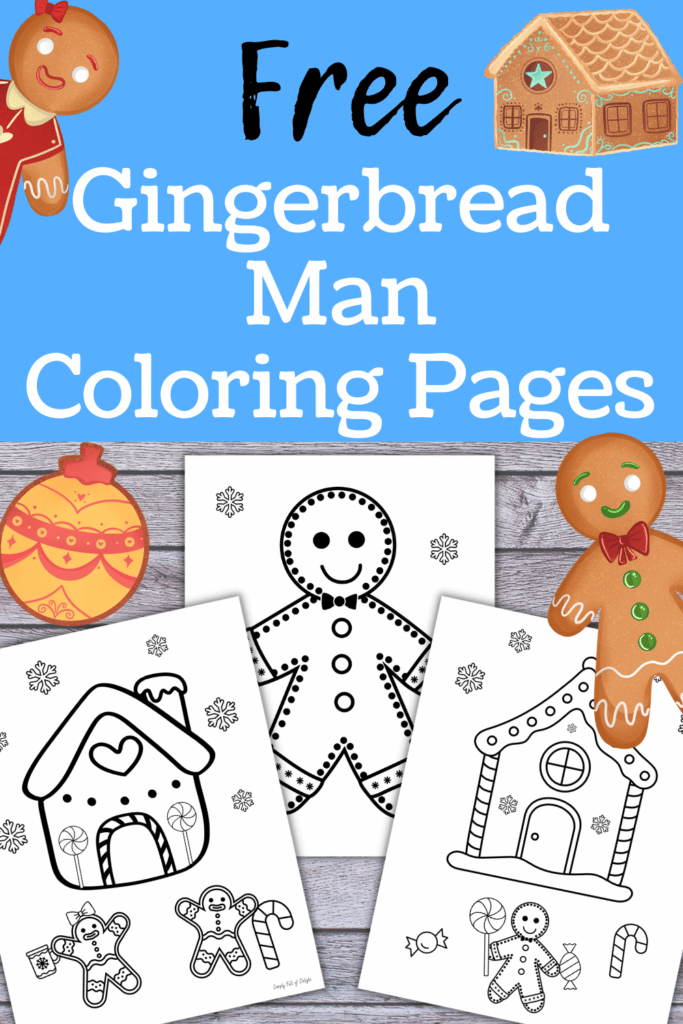 More Christmas Activities for Kids
Need more Christmas Activities for kids?
Here's a free printable Santa hat. Kids can color, cut out, and assemble their very own Santa Hat headband. There's both a full color version and a color your own version available.
You can find a fun "How Many Words Can You Make From Merry Christmas" Printable Game here. What a fun idea for classroom parties and holiday family gatherings.
There's a fun Sand Art Santa craft here. It's super easy with the free printable. It's perfect for preschool…but kids of all ages will love it too!
You can find a cool Snowman craft here. Kids dip cups into paint to create a cool stamped snowman effect. Then they decorate the snowman using their creativity and various craft supplies from around the house. What fun!
Lastly, don't miss this giant list of Christmas Crafts for 4 year olds. Super easy holiday crafts for little ones including reindeer, Santa, elves, and more.
Want more Christmas Coloring Pages? You can grab the whole set of 10 Christmas Coloring Sheets here in my Etsy shop!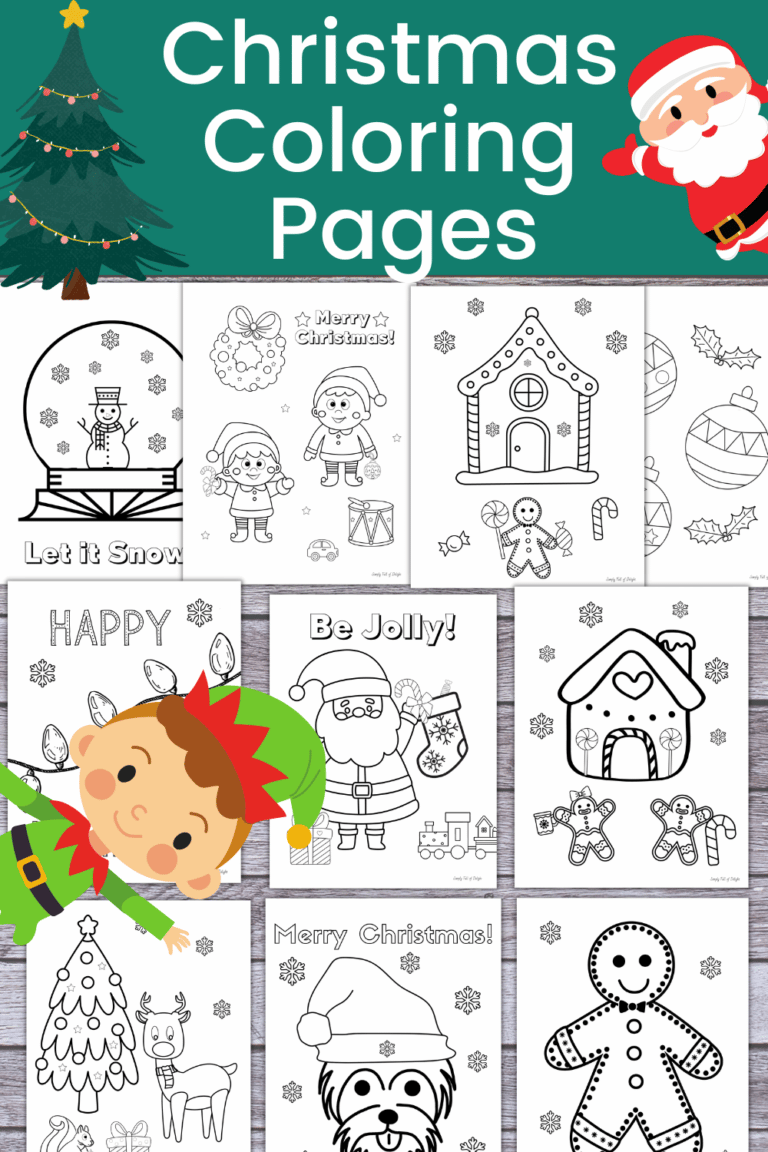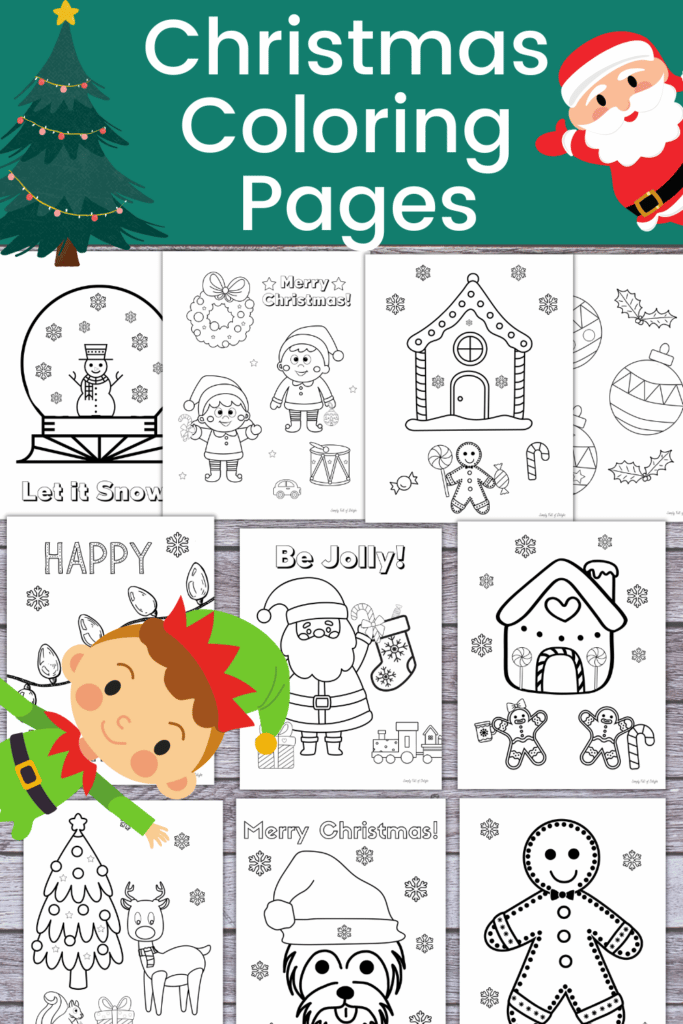 There's reindeer, elves, Santa and more! Keep the kids busy and having fun with this Christmas Coloring sheet set.
***Plus, as a reader of my blog, feel free to use coupon code JOLLY for a fun discount.
Get your cute Christmas coloring pages today!
Be sure to pin these Free printable Gingerbread Man coloring sheets for later!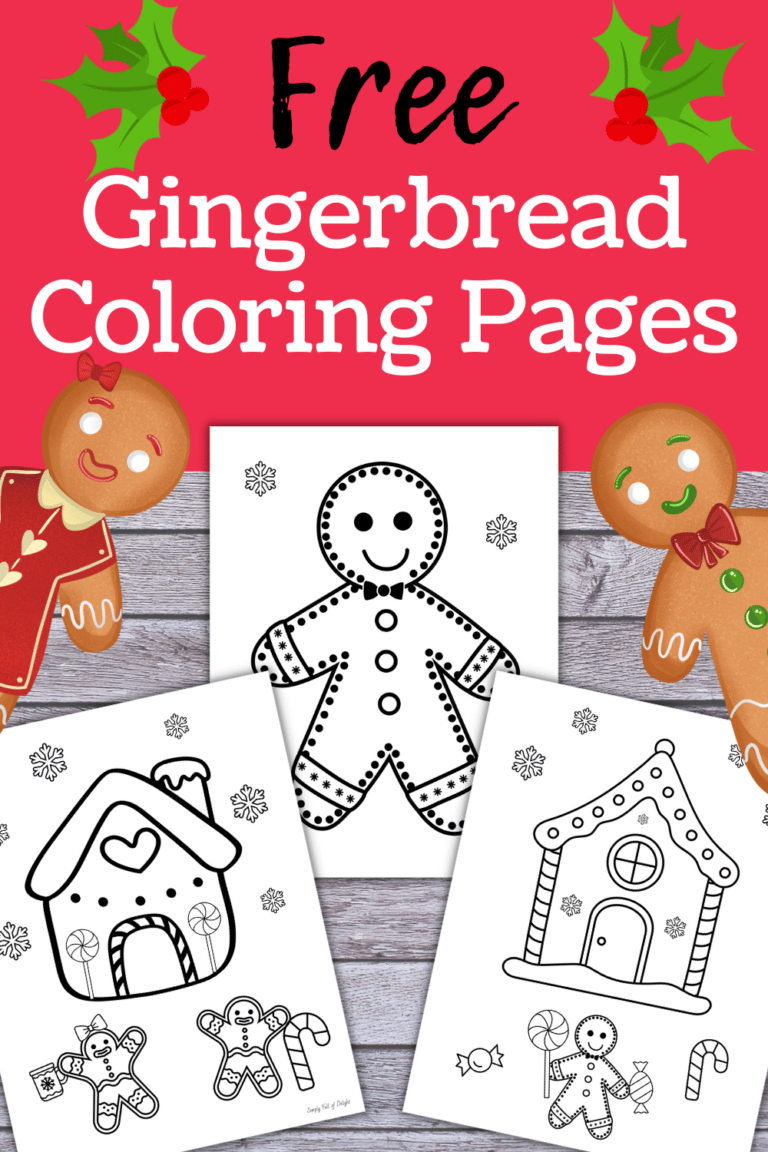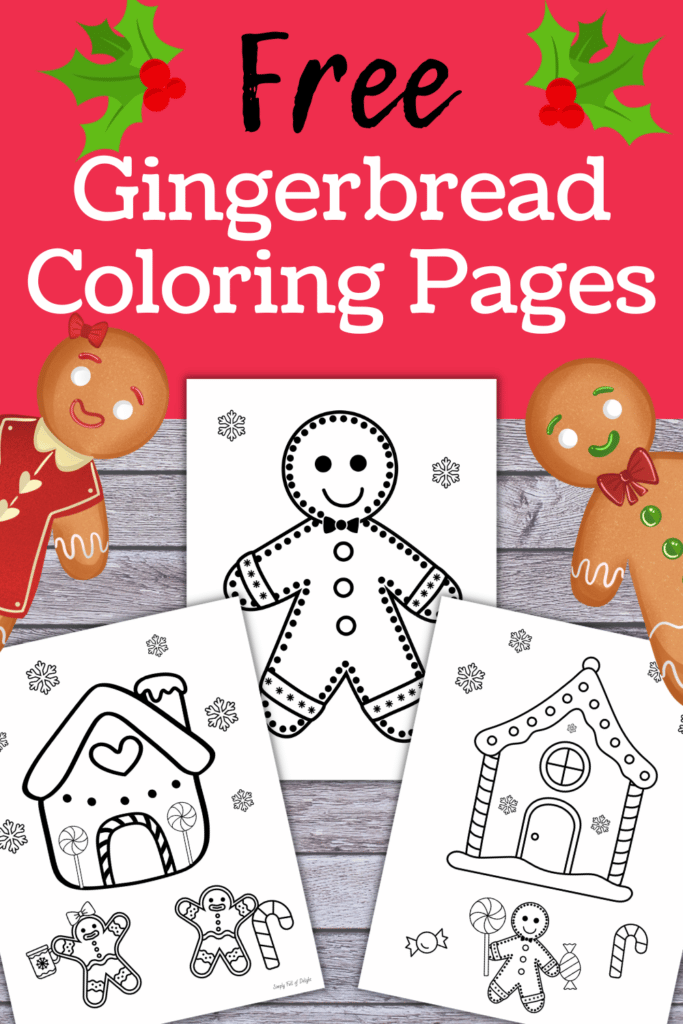 Related Posts