Attention all dog lovers! Check out these adorable Christmas Puppy Coloring Pages!
Christmas is just around the corner and that has my kids thinking about all things holly and jolly. If you're looking for a indoor activity for kids, here's some free printable Christmas Puppy Coloring Pages.
The Christmas season is a great time to enjoy some family fun and coloring is hard to beat when it comes to finding low prep activities for kids.
My hope is that your children will be excited and inspired by these adorable Christmas puppy coloring sheets!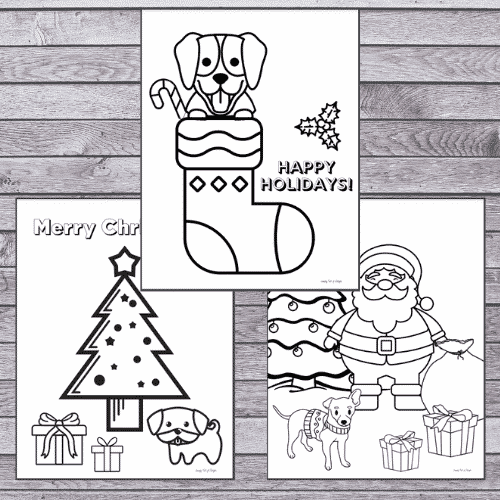 You might be wondering….
What are the benefits of Coloring for kids?
According to Kids Village, coloring has many benefits for kids including:
– It helps develop hand strength and pencil grip, which will come in handy when kids begin to write!
– Coloring activates creativity and self-expression.
– It improves fine motor skills and helps kids develop focus.
** Disclaimer: As an Amazon.com Associate, I earn from qualifying purchases made by readers clicking my links at no extra cost to you.
These Christmas Puppy Coloring pages are great for coloring with crayons, colored pencils or markers!
My younger kids love to paint their Christmas dog coloring pages as well. You can use water colors or these awesome paint pots by Crayola!
Let's take a closer look at the free coloring pages!
Merry Christmas Puppy Coloring Page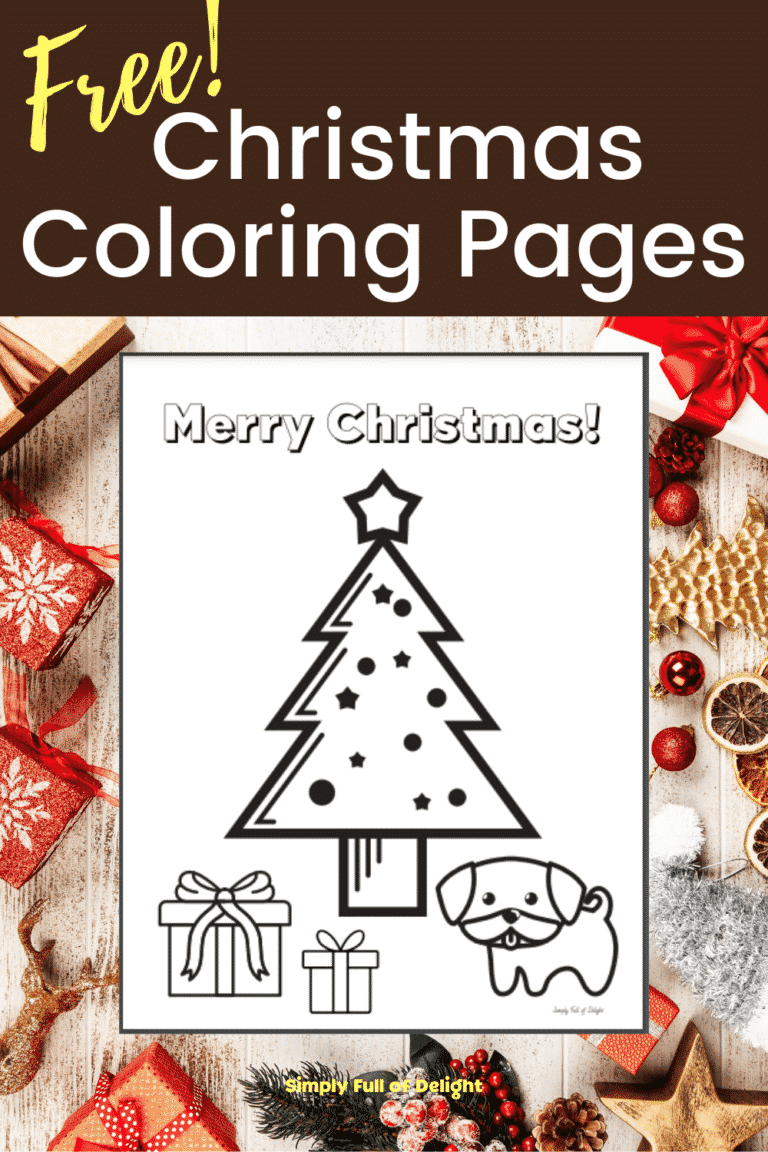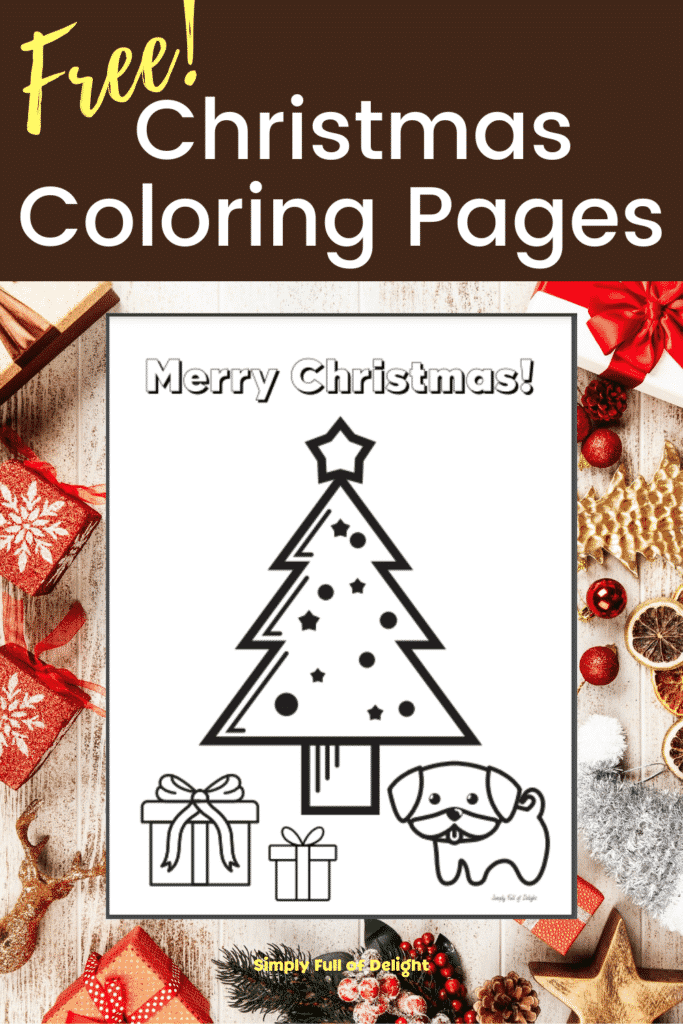 First up is this Merry Christmas Puppy Coloring page. It features a Christmas tree, a puppy, 2 gifts, and bubble letter that say "Merry Christmas!"
This is a great coloring sheet for younger kids, as there isn't too many details and plenty of fun things to color. It also makes a great page for painting!
You can download the Merry Christmas Puppy with the black button below!
Puppy in a Stocking Coloring Page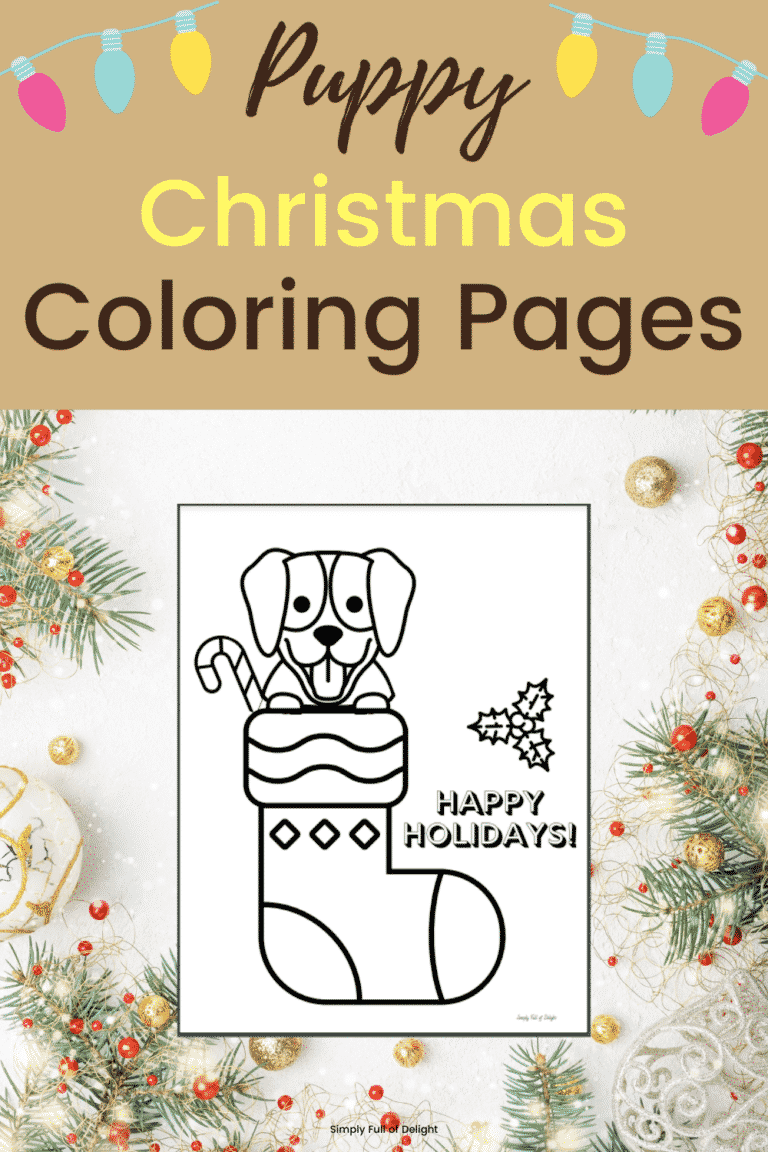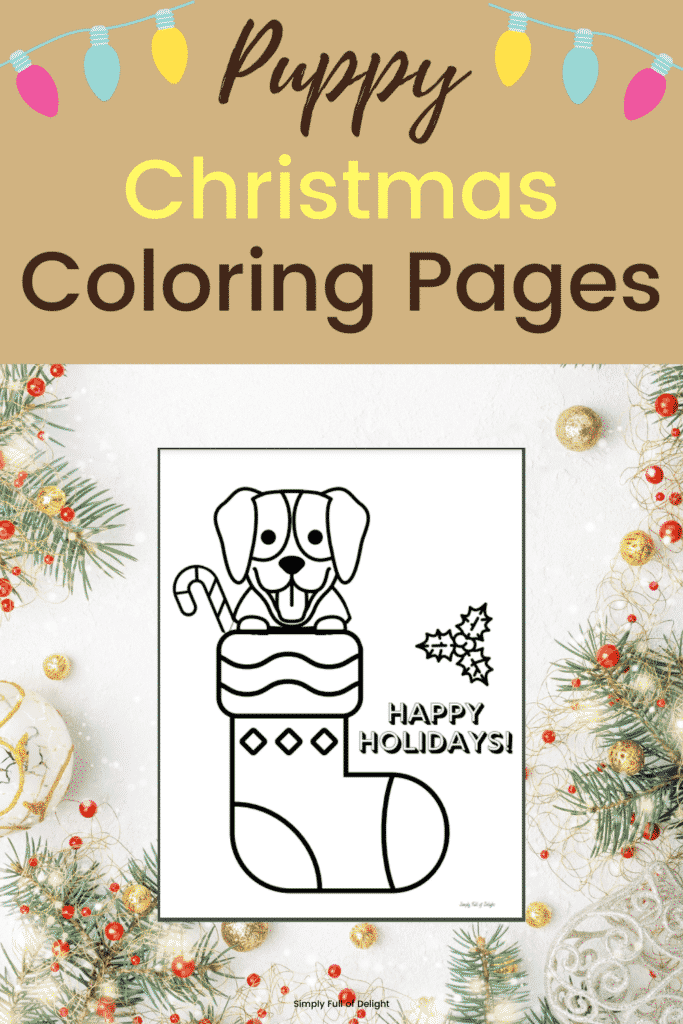 This adorable coloring page is my favorite! It features a puppy with a candy cane inside a Christmas stocking with the bubble letters "Happy Holidays!"
Kids will love decorating the stocking and of course coloring the sweet little puppy inside of it!
You can grab the free printable puppy in a Christmas stocking coloring sheet directly below.
Puppy with Santa Coloring Sheet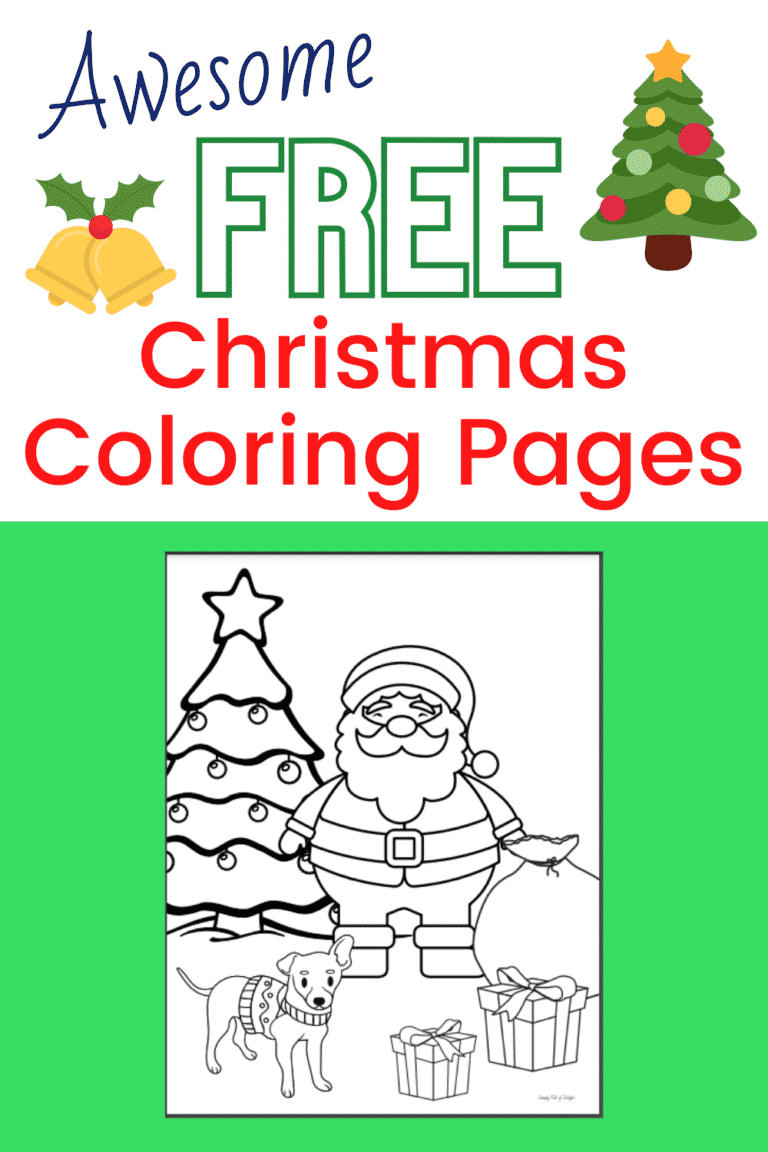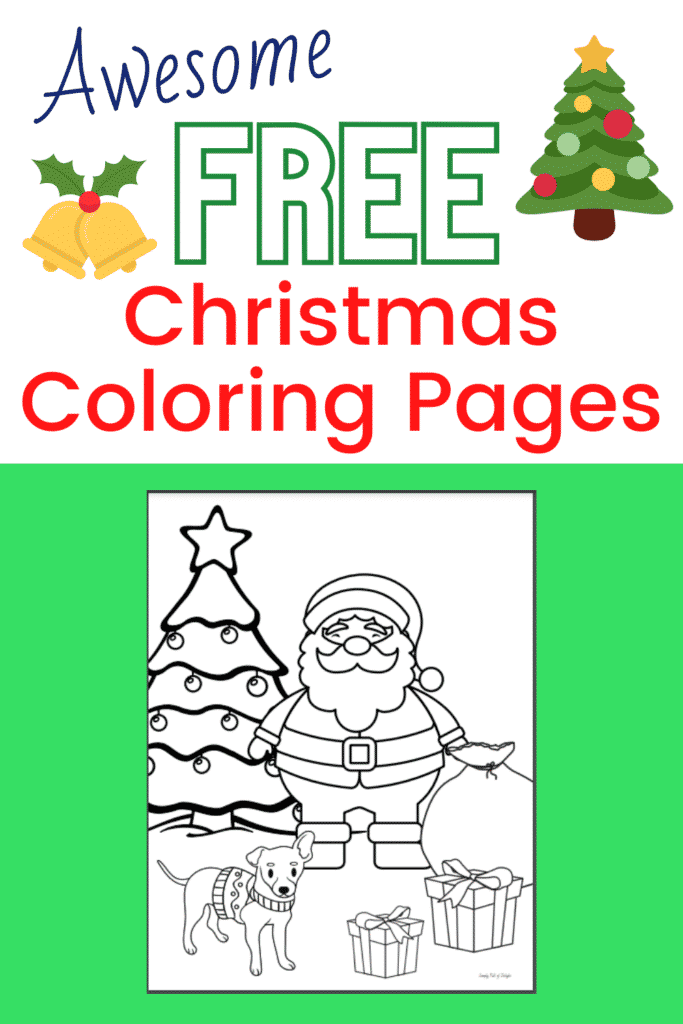 This last Christmas Puppy Coloring page features a puppy with a hat and sweater helping Santa!
There's plenty to color on this page including a Christmas tree with ornaments, Santa with his toy bag, the puppy, and some gifts. May their creativity be sparked by this fun page!
You can download the puppy with Santa coloring page by clicking the black button.
More Christmas Activities
Looking for more Christmas Activities for kids?
Check out this Christmas Tree Preschool Activity. Kids can decorate their own Christmas tree. It can be painted, colored, or they can glue string and beads to it.
There's both a full color version and a Color-your-own version as well!
Also, you can find some awesome Family Christmas Tradition Ideas here. Discover awesome ways to spend time as a family during the holiday season.
Grab a fun "How Many Words Can You Make From Merry Christmas" Printable Game here. It's perfect for Christmas time classroom parties and family gatherings.
There's also a fun Mitten Craft here. Grab the free printable template to make it super easy!
Be sure to check out my Christmas Preschool Pack in my Etsy shop!
It's absolutely full of holly jolly Christmas learning activities to make your little ones smile!