Looking for fun Christmas preschool activities? These Christmas Dot to Dot Free Printables are perfect!
Can you believe the holiday season is already upon us?! We've been all about all things Christmas around here.
It's so much fun to do Christmas themed crafts and activities to add to the excitement of the holiday season.
Today, I am sharing some fun dot to dot worksheets I created for Christmas! Connect the dots pages are a fun way to help your little one with fine motor skills and number recognition.
My kids really enjoyed the Halloween Dot to Dot pages and the Thanksgiving Connect the dots sheets I created earlier this fall, so I knew it was time to make some fun dot to dots for Christmas.
I decided to create some classic Christmas themed worksheets for my kids and of course to share them with yours!
In this article you will find 4 Free Christmas Dot to Dot Printables. These Christmas worksheets are super simple and perfect for preschoolers and kindergarteners. You'll find puzzles as simple as 1-8 and as hard as 1-20.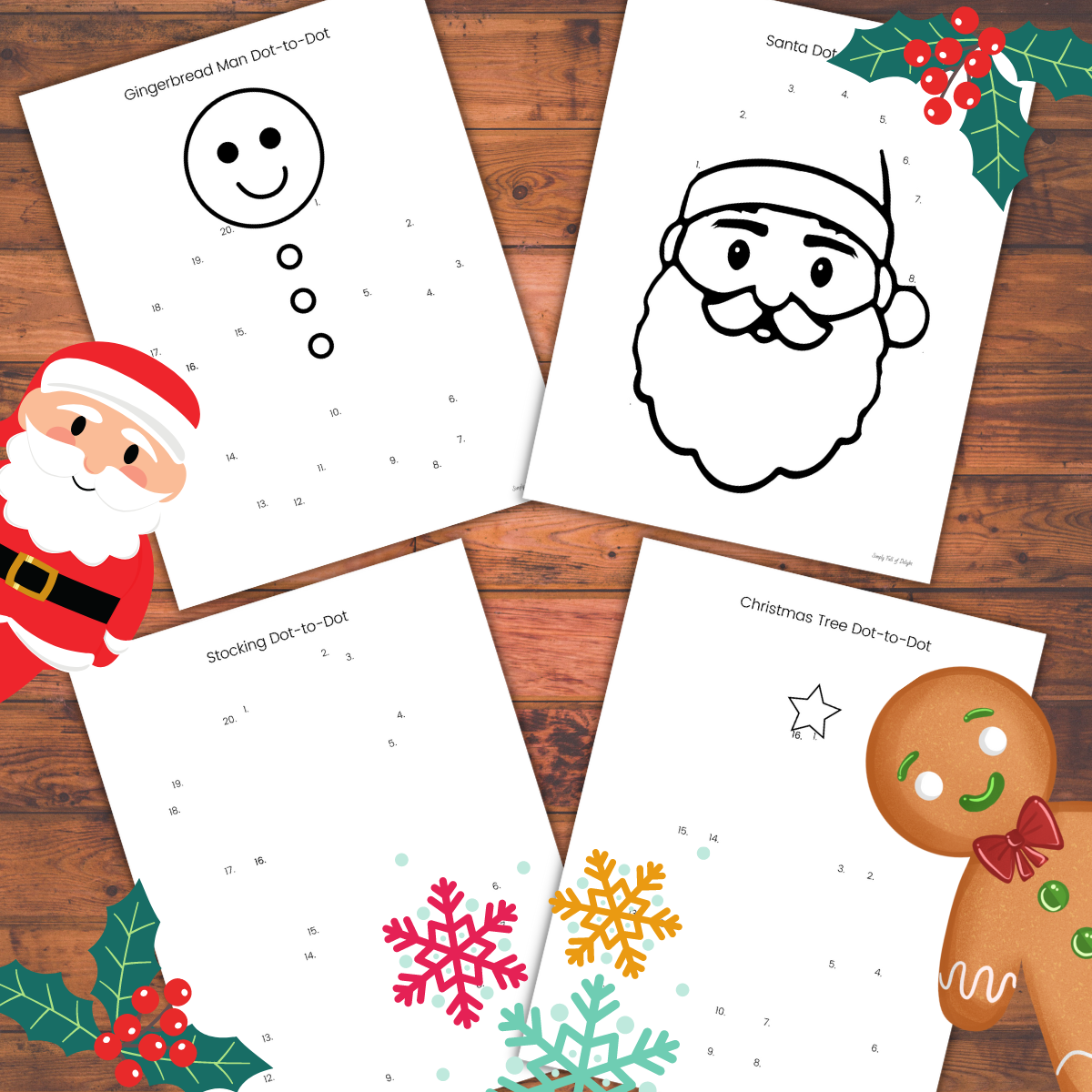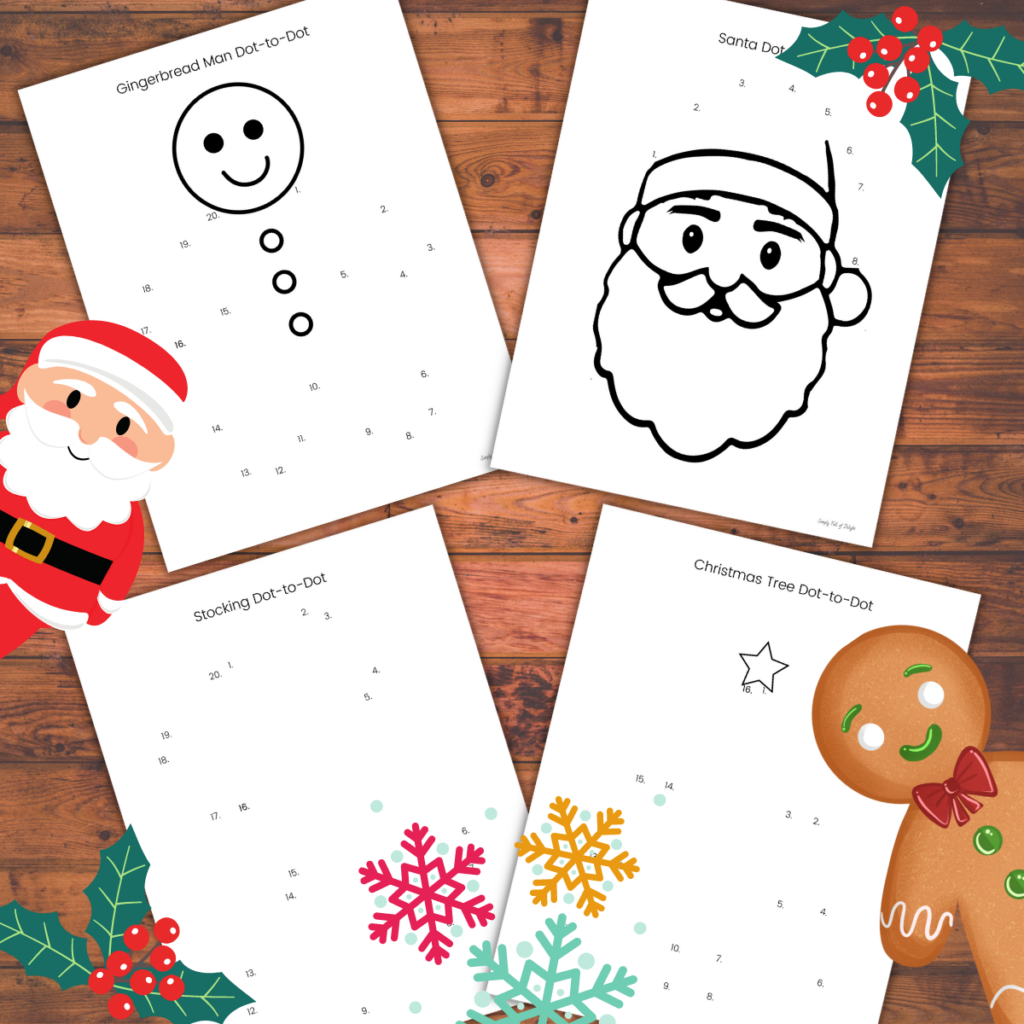 What are the benefits of Dot to Dots?
Connect the Dots printables help kids with important skills like number order, sequencing skills, number recognition, fine motor skills, and they can also help improve concentration.
I love that dot to dot puzzles reinforce early math skills, build hand-eye coordination, and they are just plain fun. Kids don't even realize they are learning!
I hope these connect the dots puzzles come in handy as a quiet time activity at home or a fun learning activity in the classroom during the holiday season.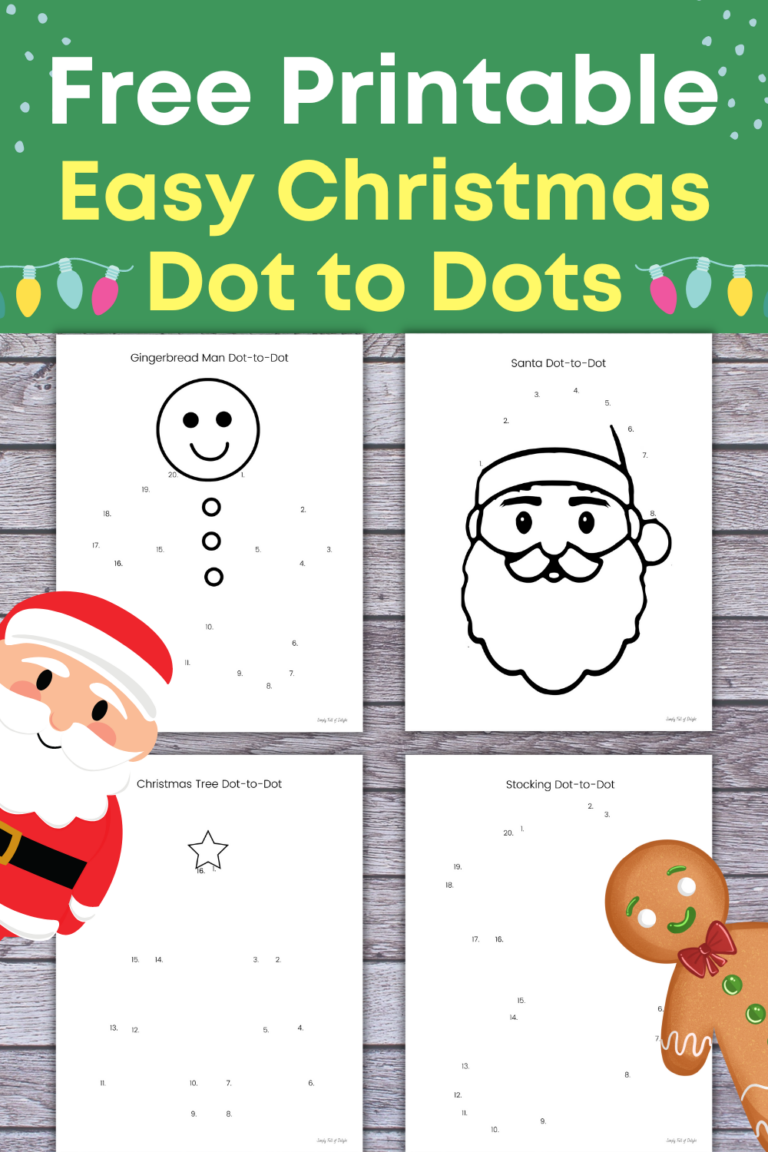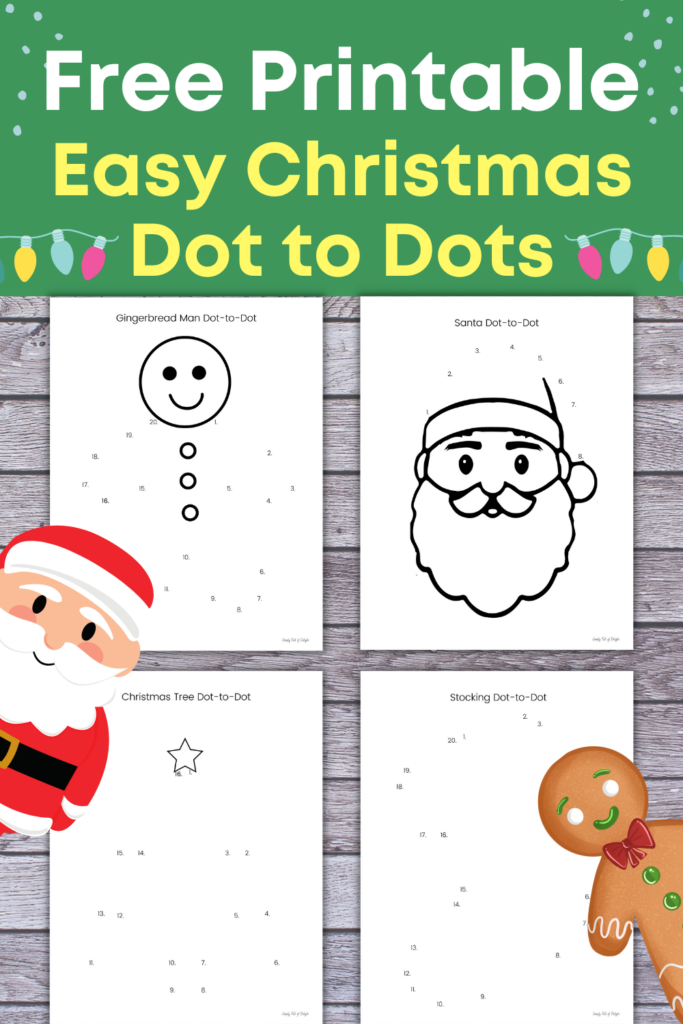 Alright! Let's check out these 4 Christmas Dot to Dot Free Printables!
Free Dot to Dot Santa Claus Printable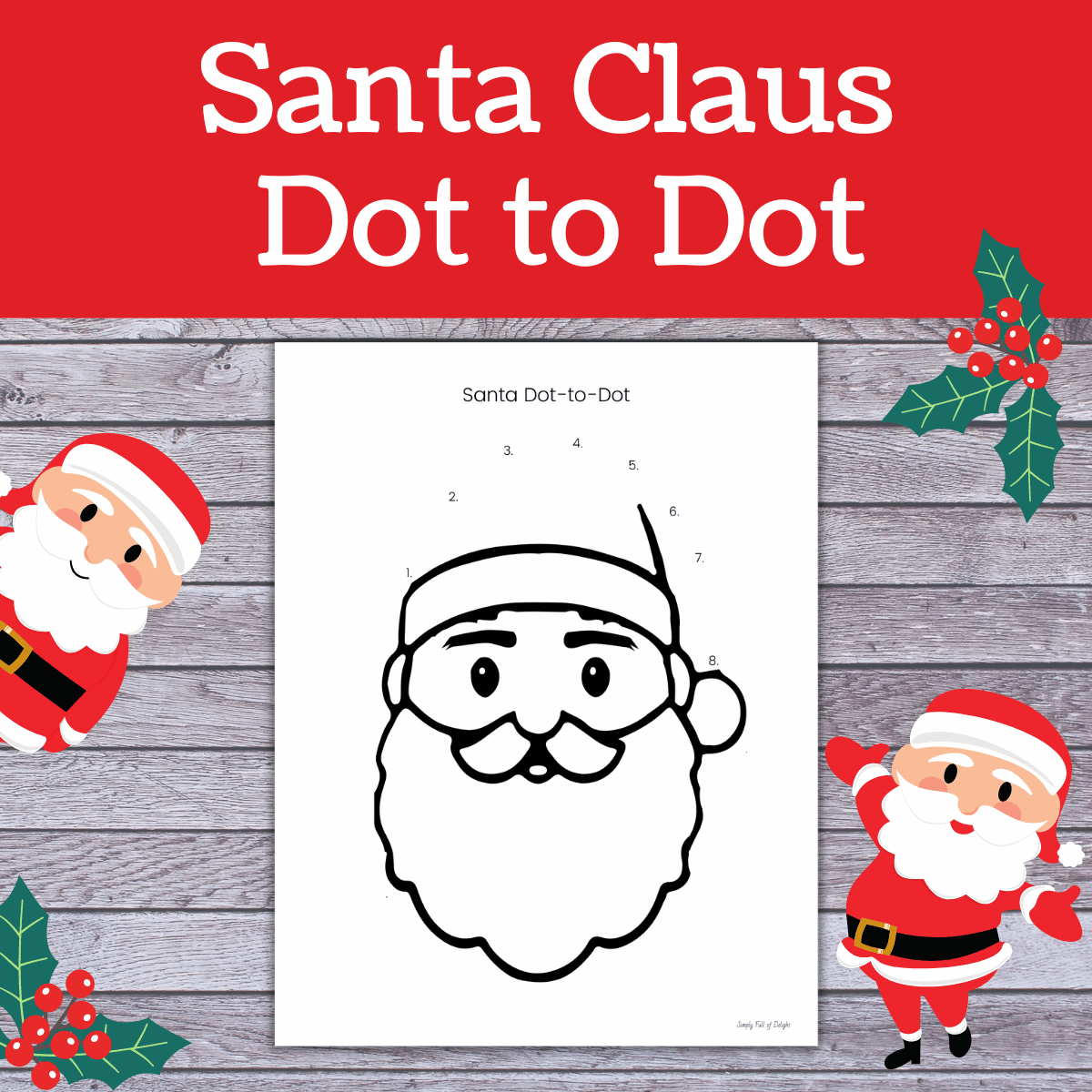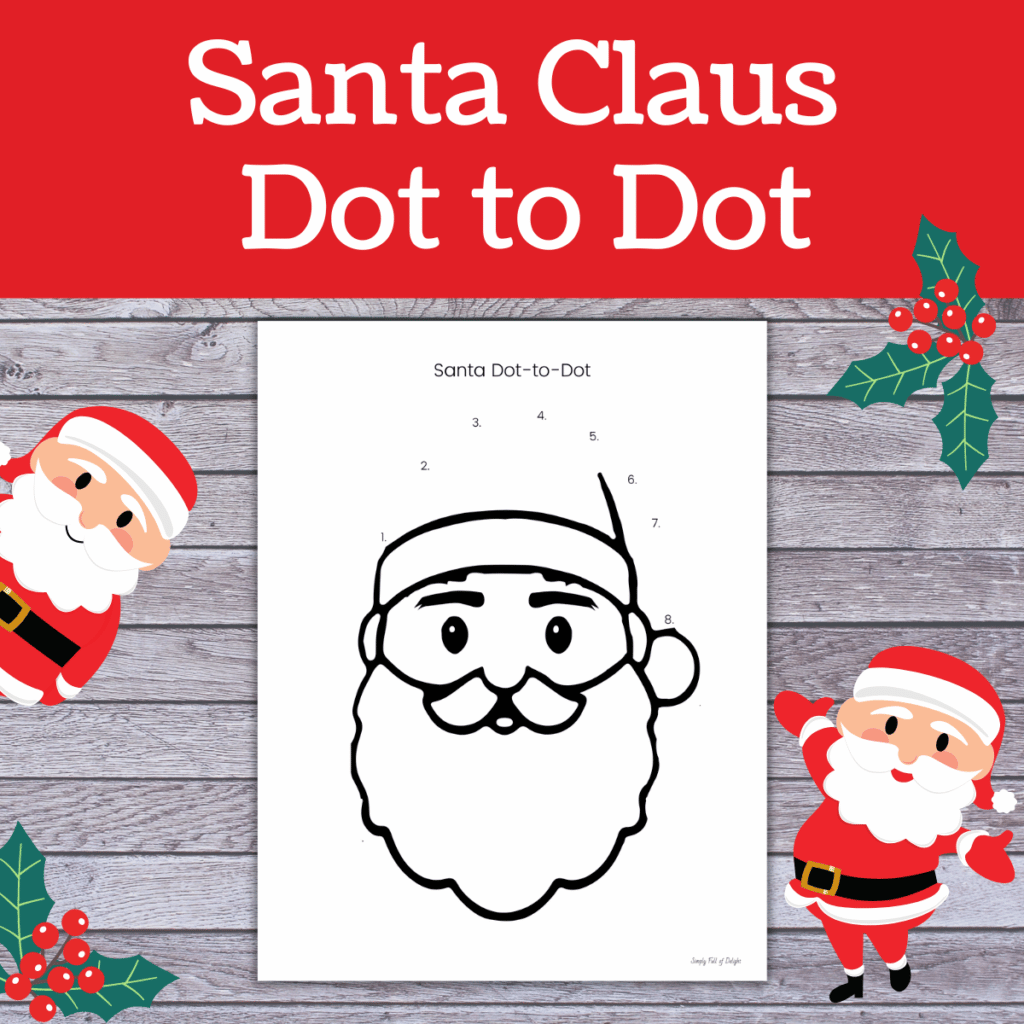 This Santa Dot to Dot printable is so much fun for younger kids! It's the perfect first connect the dots page for preschoolers because it's super simple. Kids connect the dots for numbers 1-8 to create Santa's hat.
Little ones will enjoy coloring Santa's face after they finish the easy Connect the Dots.
Download the free Santa Claus dot to dot printable by clicking the black download button for the pdf file below.
Christmas Stocking Dot to Dot Printable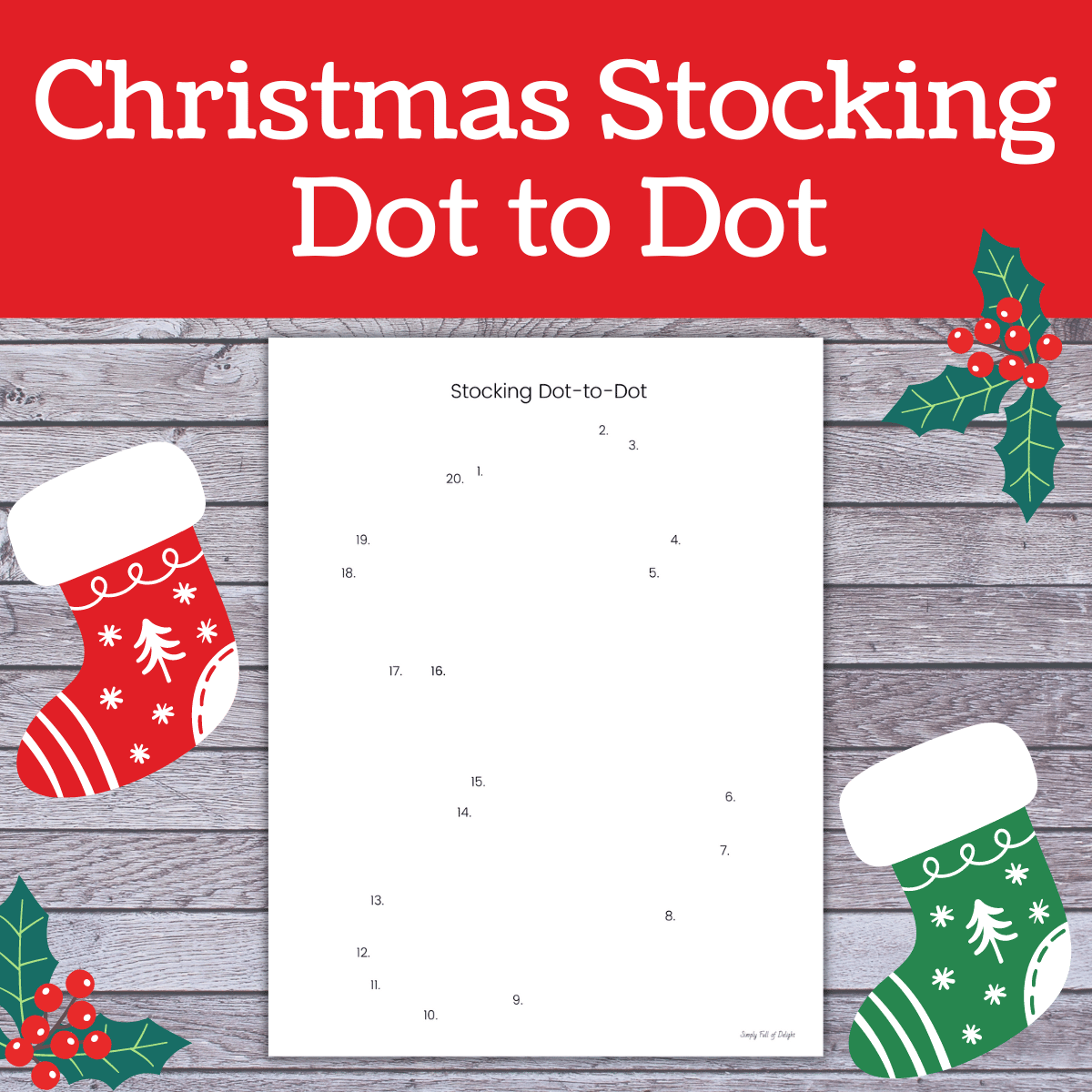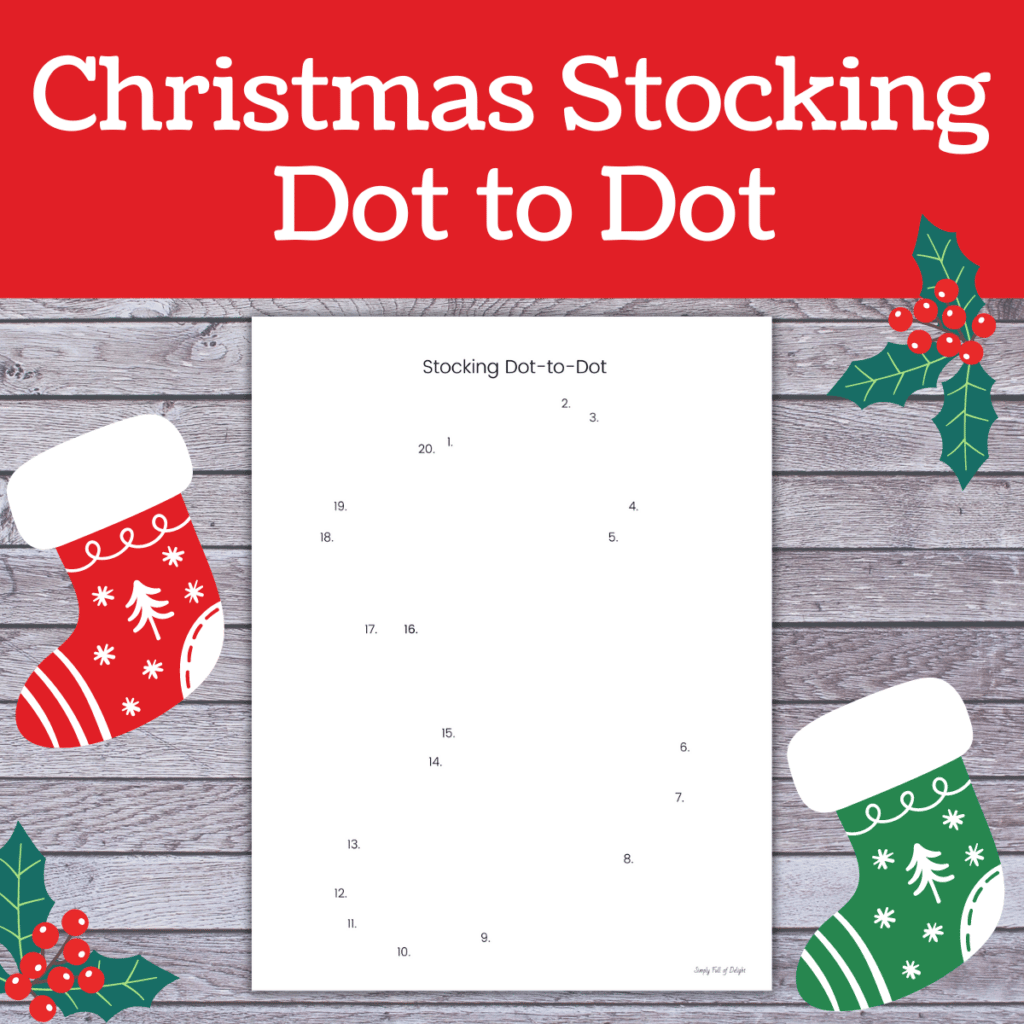 This Christmas Stocking Dot to Dot Worksheet is perfect for your kindergartener. Kids can connect the dots 1-20 to form a Christmas stocking. After they have completed the page, encourage them to decorate the stocking!
If you want to take it a bit further….have them draw a few things they like to see in their stocking at Christmas time.
You can grab the free Stocking Dot to Dot Christmas picture below.
Christmas Tree Connect the Dots Printables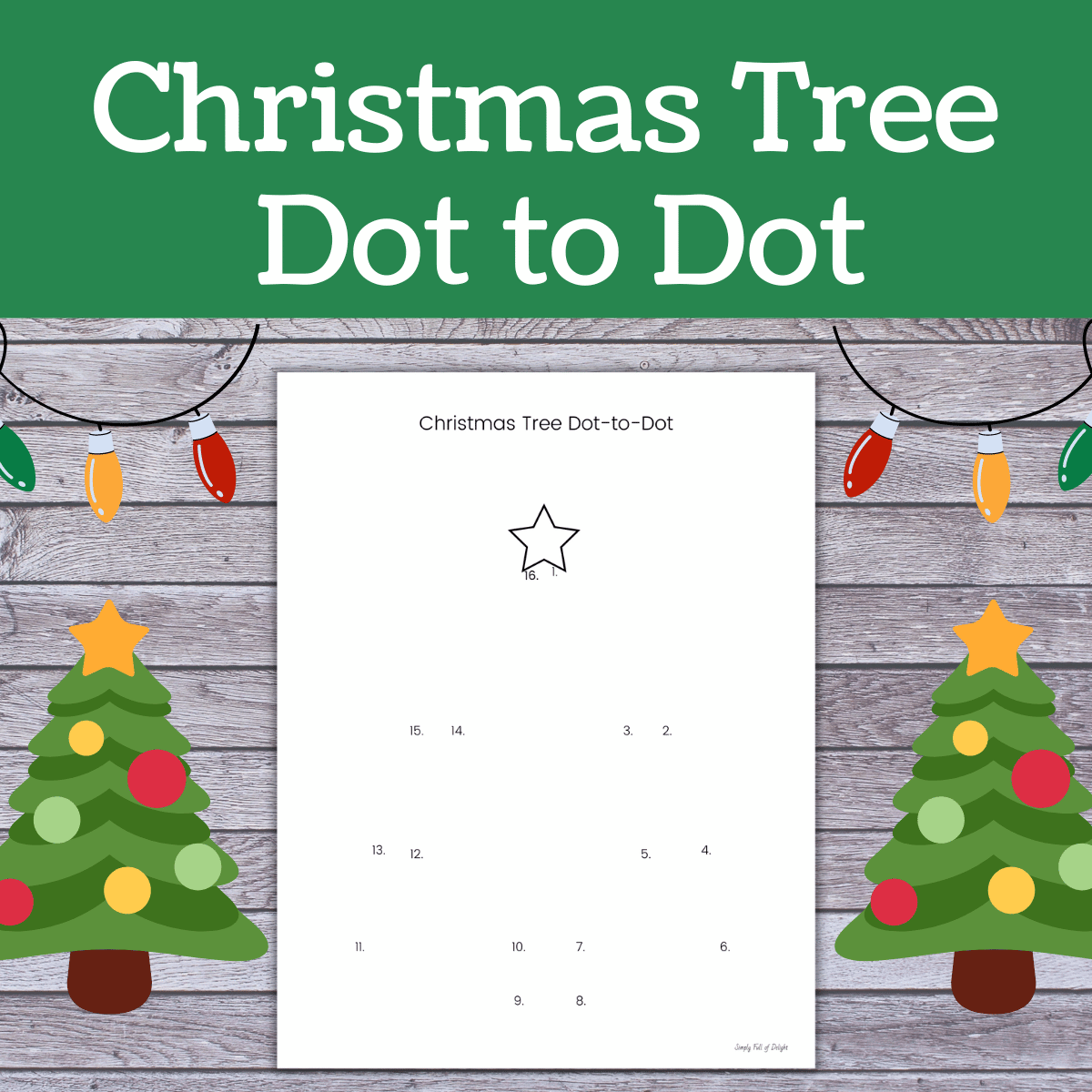 This Christmas Tree Dot to Dot printable is my little ones' favorite! On this 1-16 connect the dots worksheet, kids can create a Christmas tree.
It's fun to decorate the Christmas tree afterwards either by drawing ornaments onto it, or adding various craft supplies like pom poms or string.
Grab these free printable Christmas Tree Connect the Dot worksheets by clicking the black button below.
Gingerbread Man Dot to Dot Printable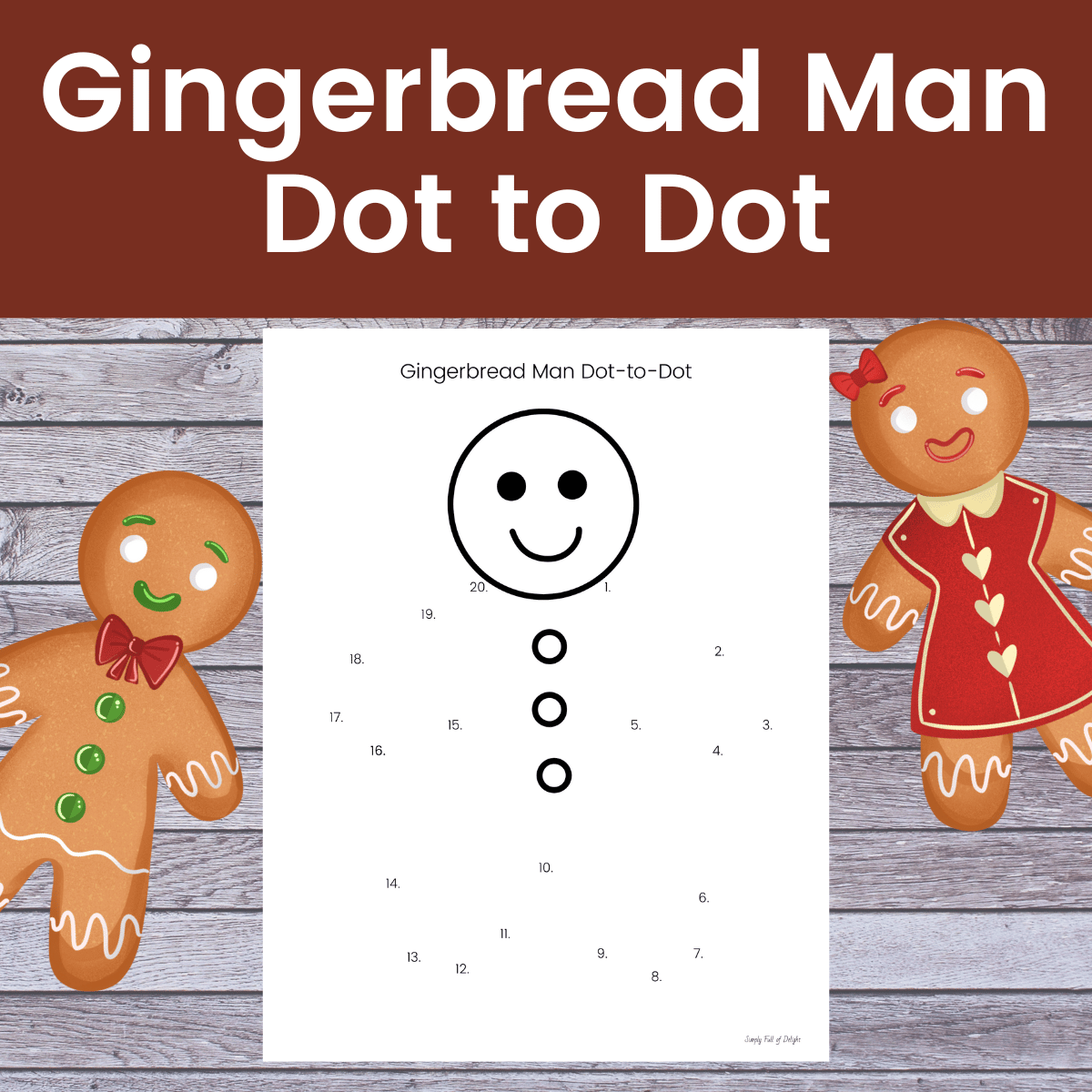 This Gingerbread Man Connect the Dots is loads of fun! Kids connect the dots 1-20 to form a gingerbread man.
It's fairly simple and perfect for your older preschoolers and kindergarteners. My kids enjoyed coloring their gingerbread boy or girl afterwards!
You can grab this Christmas Gingerbread Man Dot to Dot worksheet free download below.
More Christmas Activities for Kids
Looking for more fun Christmas crafts and educational activities for young children? You can find many more free Christmas printables for kids of all ages on my blog!
There's 45 Easy Christmas crafts for 4 year olds here. So many fun crafts and printable activities for your preschooler!
You can find a free printable Santa hat headband here. It's a great way to practice fine motor skills. Older kids and little ones alike will enjoy this fun activity.
I love this Sand Art Preschool Santa Craft. Kids outline the free Santa face printable with glue and then shake colored sand onto it to create a one of a kind Christmas craft. My kids love this one and so do I!
There's also some adorable Free printable Gingerbread Man Coloring pages here. Perfect for your family gatherings, classroom parties, and fun at home during the holiday season.
You can also find some fun Puppy Christmas Coloring pages here. This free printable set includes a puppy in a stocking, a dog with Santa, and more!
I hope you have enjoyed these Christmas dot-to-dots. If you'd like to save these activity sheets for later, just pin the image below to your Christmas activities for little learners board on Pinterest.