Shapes are one of the very first concepts we teach our kids along with simple every day words, letters, numbers, and colors. Today, we will explore 14 fun shapes activities for toddlers and preschoolers!
I reached out to my blogger friends for ideas to teach shapes to toddlers, and wow they had some great ideas! You'll find free printables, sensory play ideas, matching games, and fun ideas to teach shapes to your kids.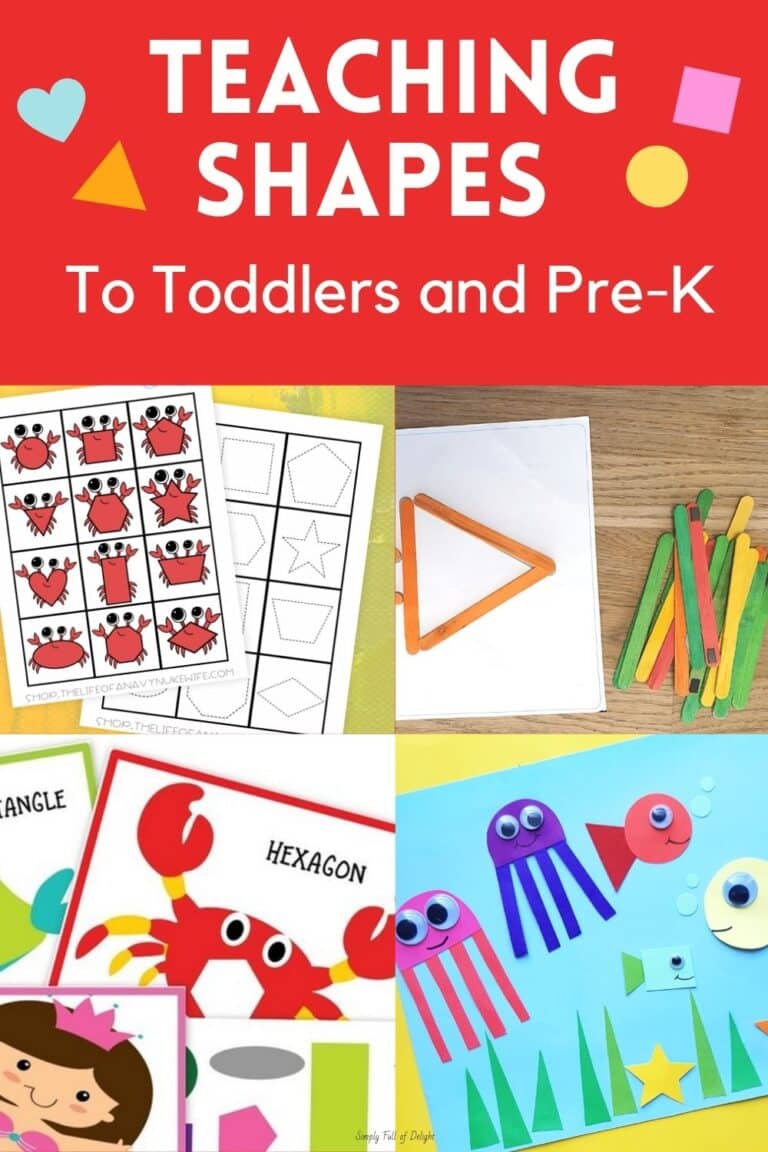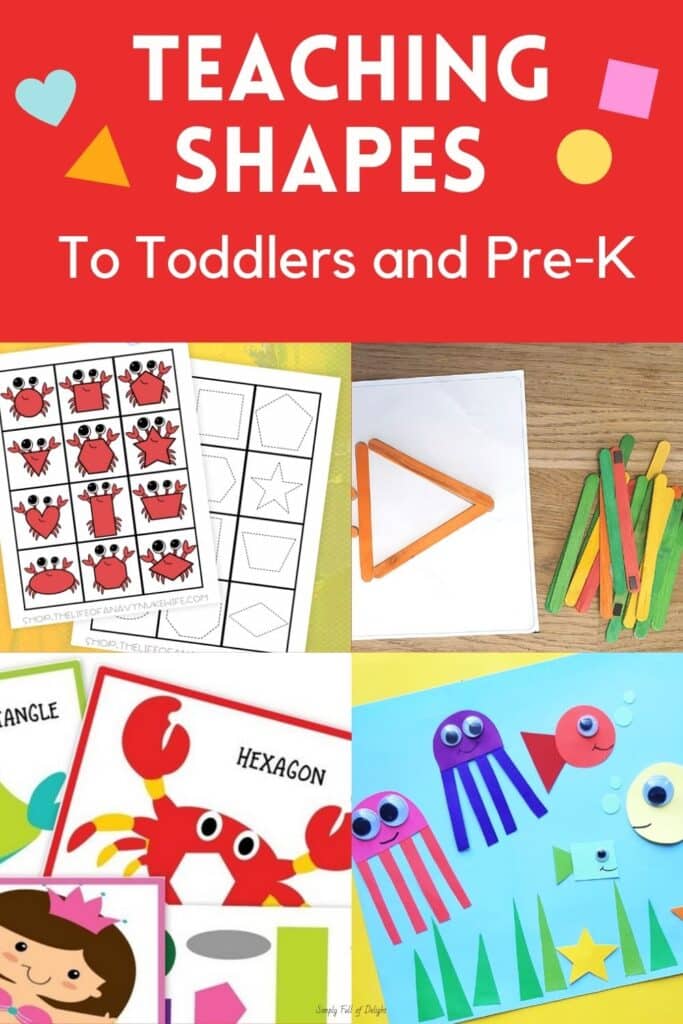 Let's dive in!
1) Shapes Flash Cards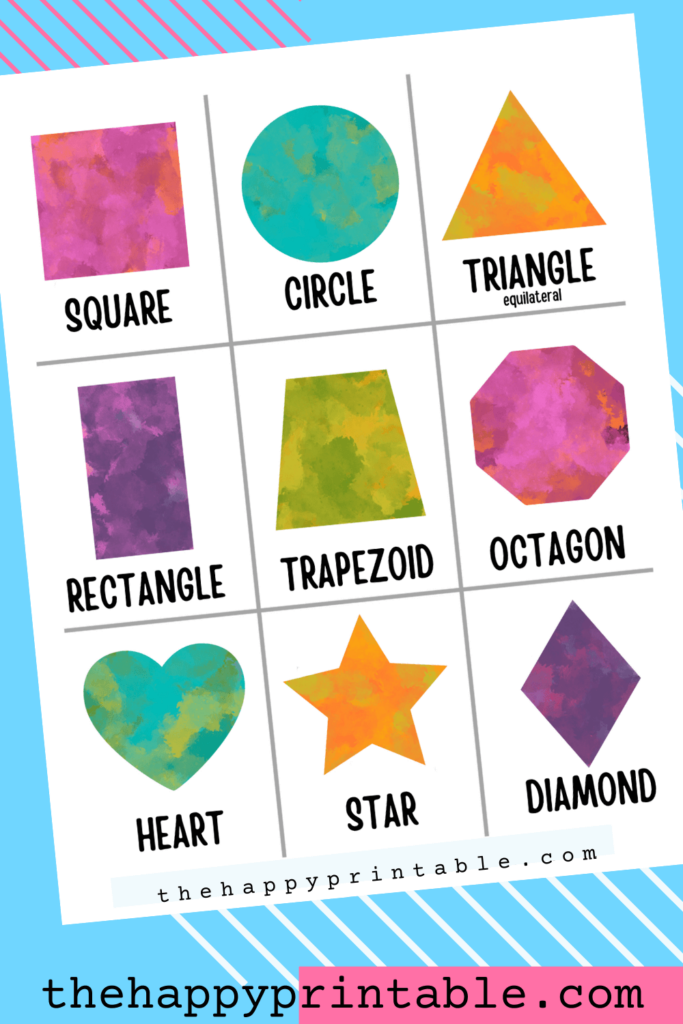 These free Shapes Flash Cards are by The Happy Printable. Use them to play a memory game, match the words to the shapes, or even for a shape treasure hunt. There's so many fun ways to play and learn shapes for toddlers and preschoolers!
2) Crab Shape Matching Practice
This Crab themed Shape Matching printable is by The Life of a Navy Nuke Wife. What fun your child will have sorting these adorable crabs by shape! This free printable makes a wonderful busy book page as well.
3) Fruit Themed Shape Match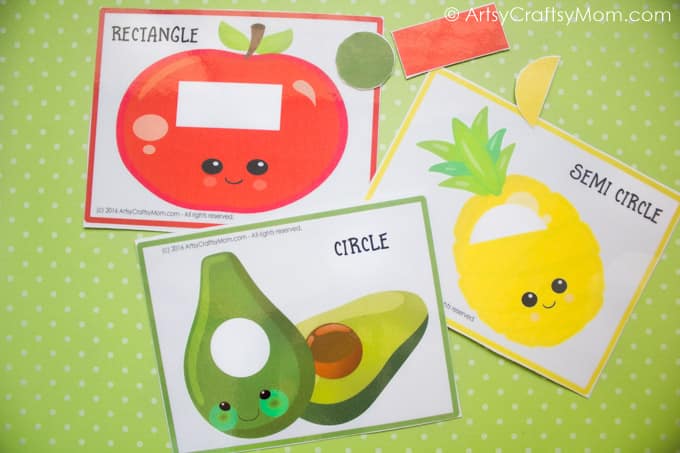 This free printable Fruit Themed Shape Match is from Artsy Craftsy Mom. These fun fruit themed mats can be used as busy book pages or as play dough mats. Teach your child basic shapes, fruits, and colors all at the same time.
4) Unicorn Shape Match Printable
This Unicorn Shapes Printable is by The Inspiration Edit. Perfect for unicorn fans, this free printable allows kids to match both the words and the shapes to the corresponding unicorn. There's no better way to learn than to engage your child in an learning activity with a favorite character!
5) Under The Sea Shape Craft
This cool Under the Sea Shape Craft is from Messy Little Monster. Grab a few simple supplies and the free template to create this adorable sea creature shape craft. The simplicity and creativity of this craft make it perfect for toddlers and preschoolers alike.
6) Geometric Shape Train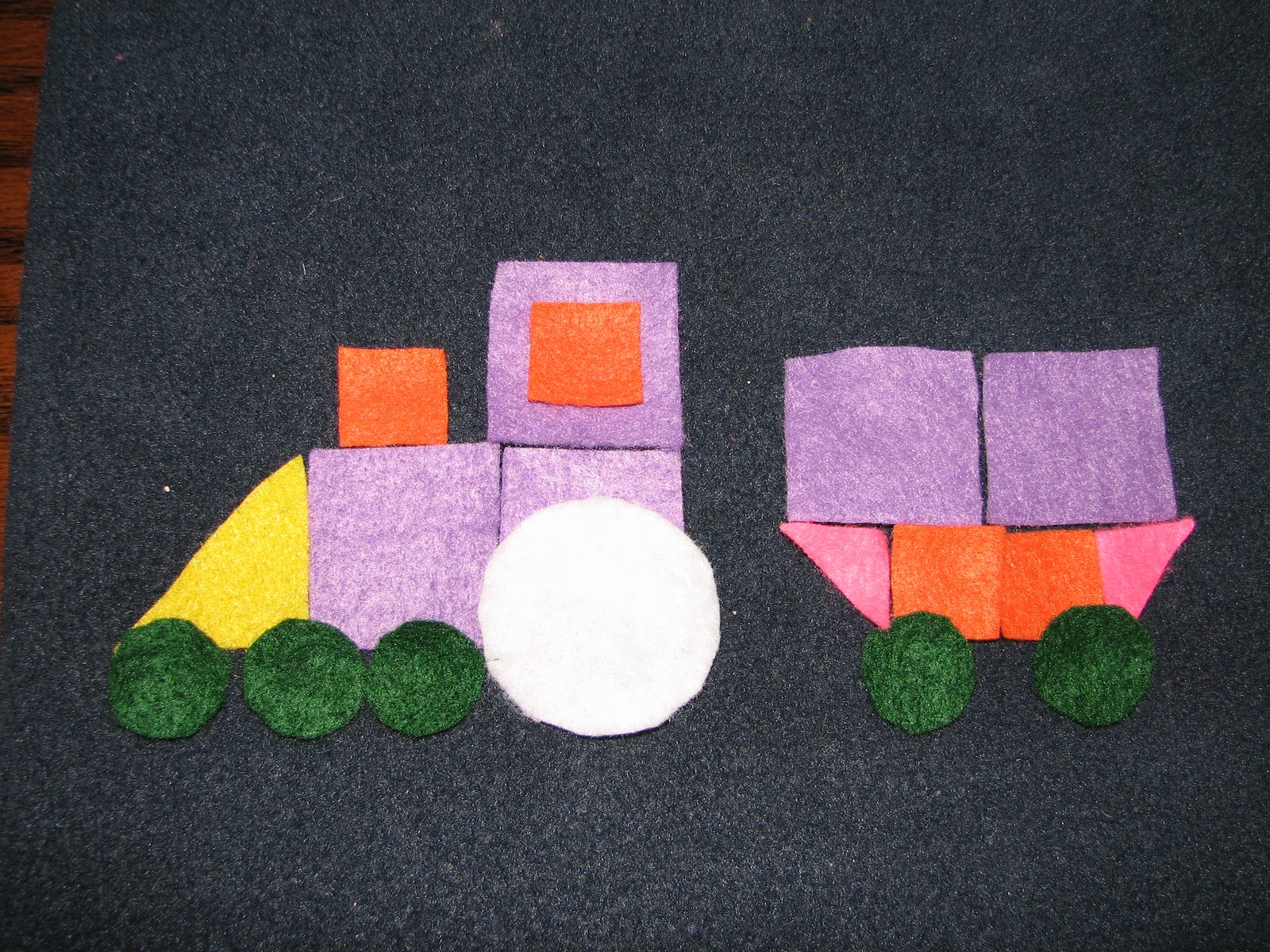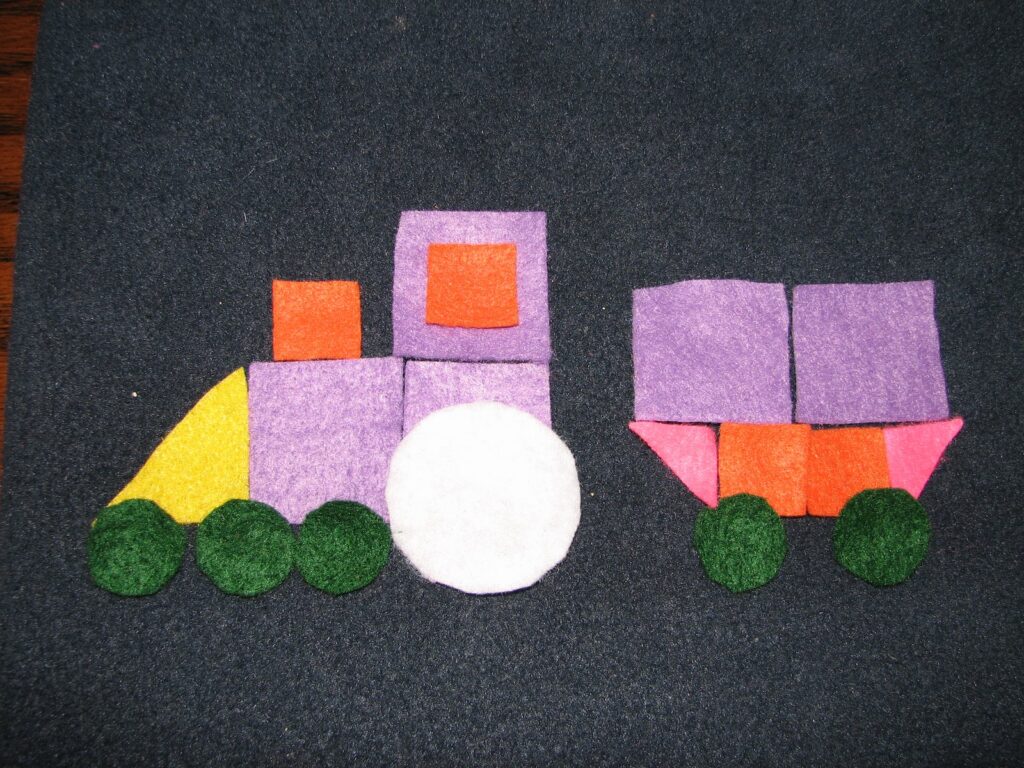 This Geometric Shapes Train is by Mama Smiles. With the free printable template, you can create felt shapes (or paper shapes) to allow your child to make a train or another fun object from geometric shapes. This would be a great shape activity for toddlers when you need a quiet activity for church, a plane ride, or at a restaurant.
7) Cardboard Car Parking Shapes Activity for Toddlers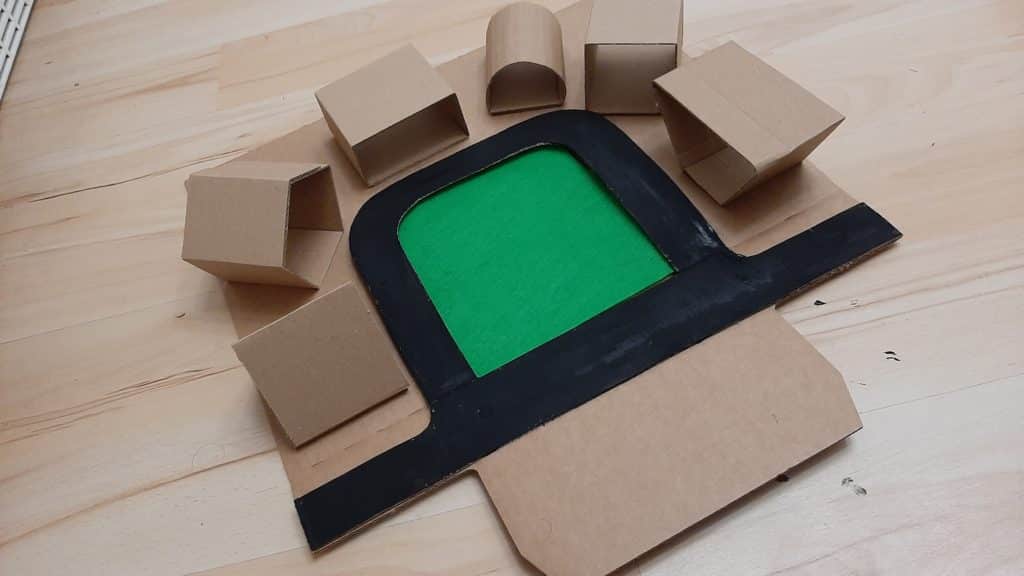 This Cardboard Car Parking Shapes Activity for Toddlers is by Little Ladoo. Using some simple supplies, you can create adorable little garages in the form of simple geometric shapes! There's also some other fun ideas to extend the shapes activities. How cute is this shapes activity for toddlers and preschoolers?!
8) Circle Art Painting for Toddlers
This Circle Art Painting project is by Messy Little Monster. Your little one will love exploring various objects that make circles with this shape painting craft! I love how simple and fun this idea is for teaching shapes to kids. This really helps kids see shapes in their daily life as well.
9) Circle Snowman Activity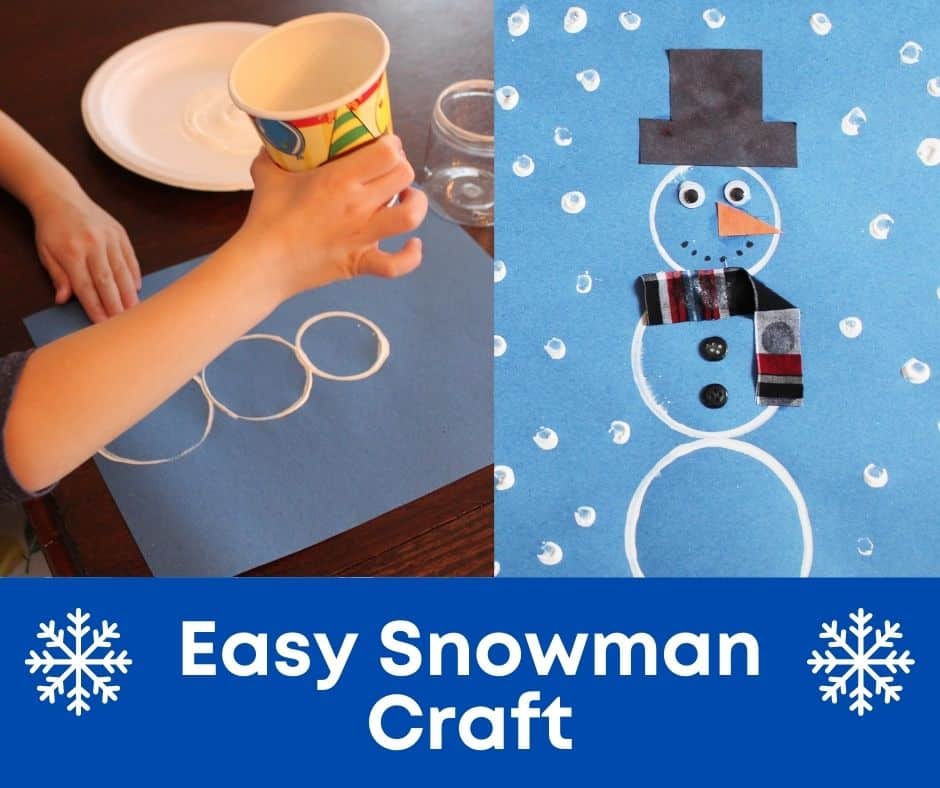 Level up your circle stamping activity with this Simple Snowman Craft! This fun shapes activity is found on my blog Simply Full of Delight. Kids can create their own snowman by stamping with a cup, then adding details like buttons, a hat, scarf, and more! What fun!
10) Shapes Busy Book Printable Set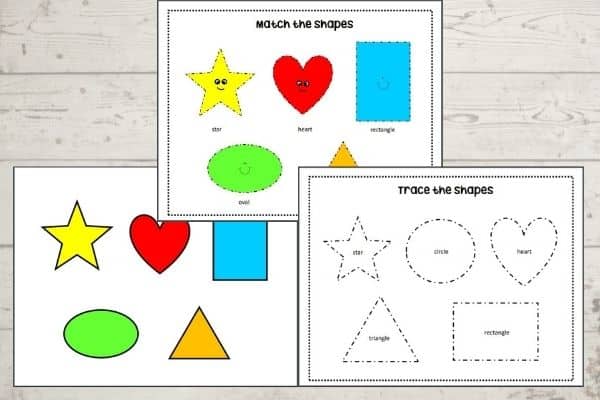 This Shapes Busy Book Printable Set is by Two Pink Peonies. These free printables are perfect for adding to your child's busy book or using as centers activities. There's a shape matching activity as well as a tracing shapes page! You can also find out how to make a busy book in this article as well.
11) Easy Shape Sorting Sensory Bin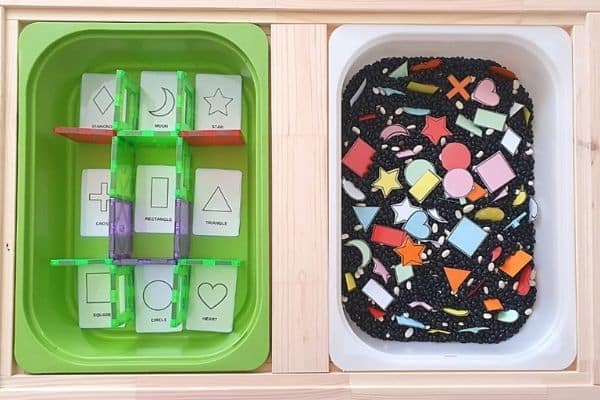 This Easy Shape Sorting Sensory Bin is by Taming Little Monsters. Little ones will love digging through the sensory bin materials to find the shapes. Next, build those differentiating skills by having your child sort by shape. What an awesome learning activity!
12) Trace the Shapes Printable
This Trace the Shapes Printable is by A1 Worksheets. You can download this free shapes worksheet to help your child learn to draw shapes and recognize each shape's name. I love the simplicity of this activity and that you could cut out these shapes and use them as a jumping off point for other games.
13) Under the Sea Themed Shape Match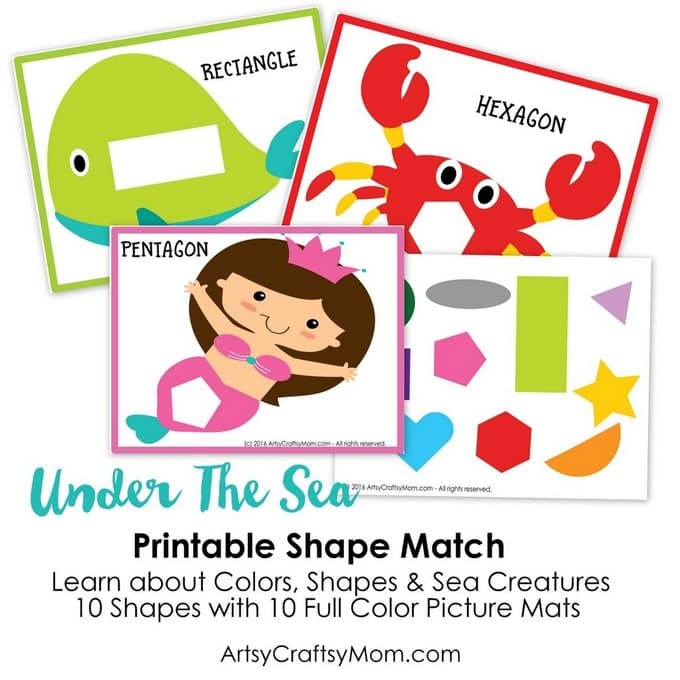 This Under The Sea Printable Shape Match is by Artsy Craftsy Mom. Teach your child about shapes and colors with this fun ocean themed printable set! Perfect for centers or in a busy book, these fun printables are sure to be a hit with your child.
14) Craft Stick Shape Mats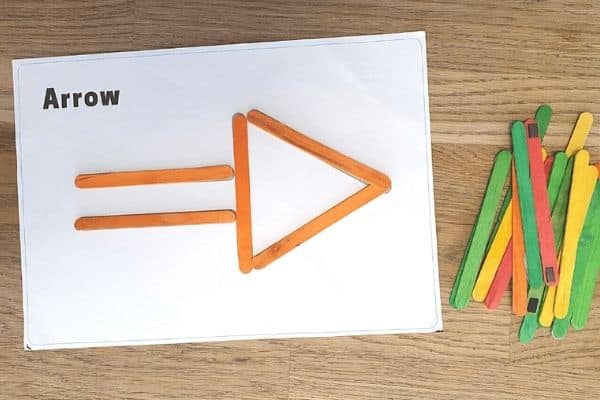 These Craft Stick Shape Mats are by Taming Little Monsters. Using the free printable, your child can create shapes using craft sticks. I love how this activity inspires little ones while teaching basic concepts. This would be great for a centers activity or for a quiet activity to pop in your bag!
I hope you've found some amazing shapes activities for toddlers and preschoolers! If you are looking for more preschool or toddler activities, be sure to check out these fun sensory bin activities.
You can find some awesome resources for teaching your child to write here.
Also you can find fun activities to teach numbers to your kids here.
You can find some free printable sequencing cards for pre-k aged kids here.
Lastly, if you teach preschool you might enjoy these large group activities for preschool.
If you have any questions or comments, drop them in the comments section below!