This Pineapple Stamping Fireworks Craft for Preschool is a fun way to celebrate Independence Day! Kids will be delighted by this unique pineapple fruit stamping art project.
My kids and I have been doing a lot of vegetable and fruit stamping lately because it's so much fun! Plus it's a great fine motor activity as kids grip and stamp and create. We have stamped with peppers, lemons, and carrots this year.
With Independence Day approaching, I was looking for a fun way to make fireworks crafts for preschoolers. The top of the pineapple was perfect for our fireworks craft for kids!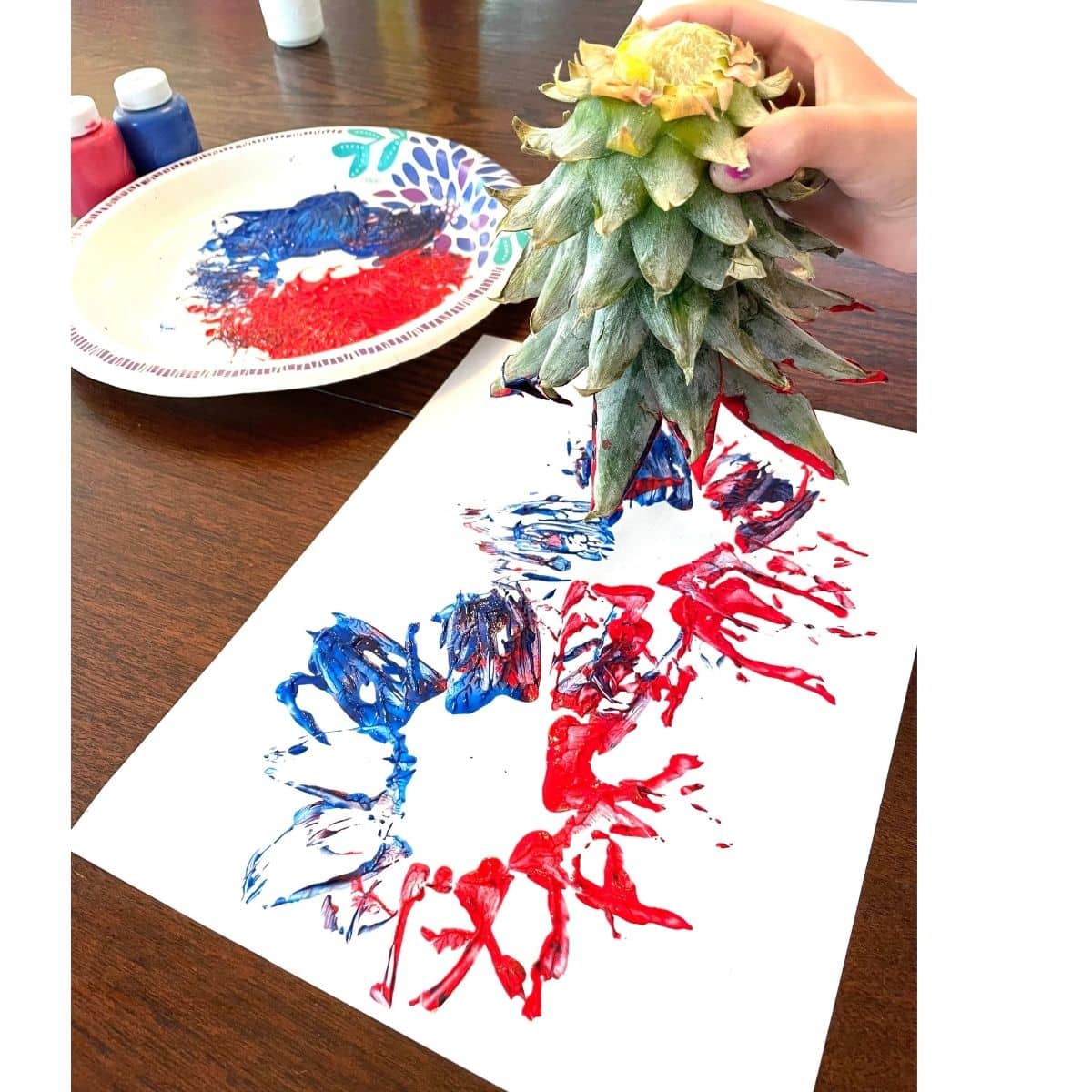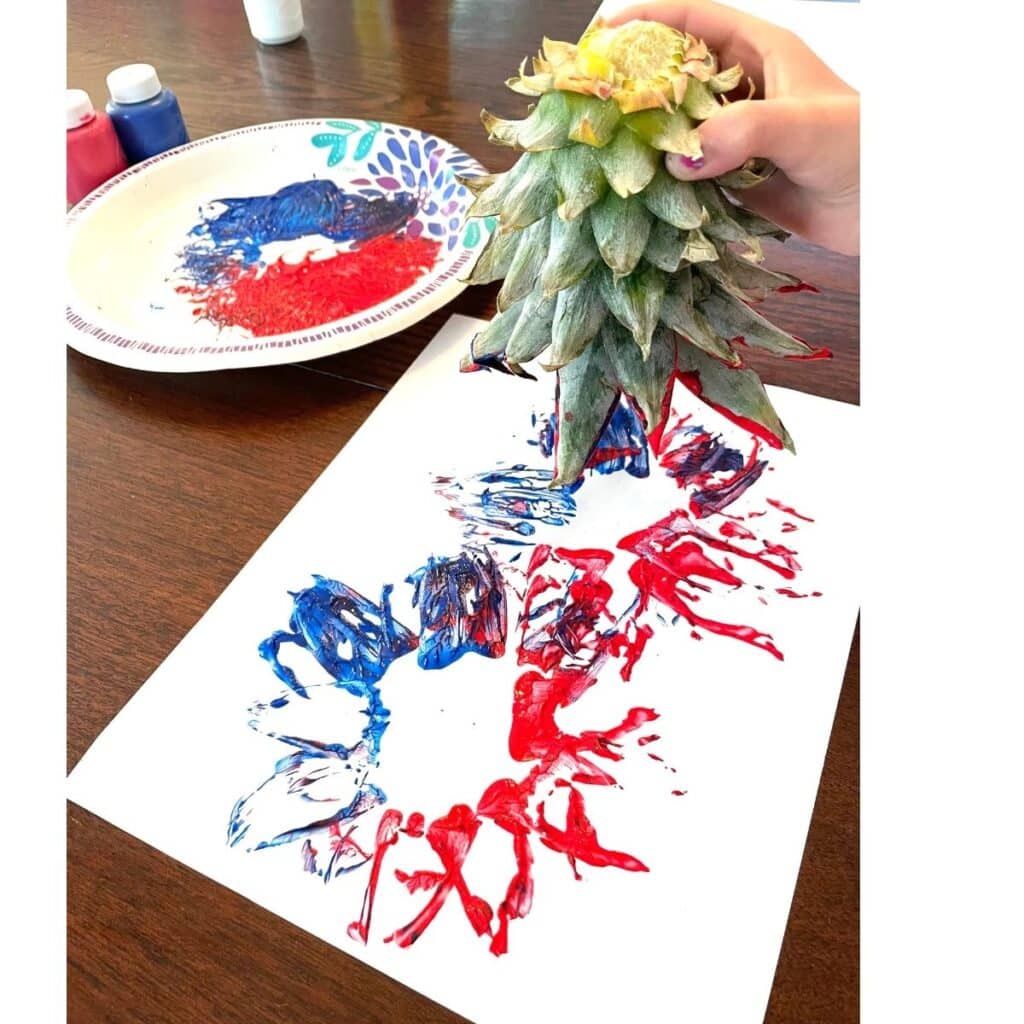 This easy firework craft is great for 4th of July as well as celebrating the New Year! The paint colors can be varied to show your patriotism for the fourth of July and it's a fun way to use the top of your pineapple.
This is a great activity for kids developing fine motor skills. Firework crafts work well for July 4th, New Year's Eve or Memorial Day. (I love those crafts that you can do multiple times a year and vary them slightly!)
I think you'll find this to be the perfect fun activity for little ones!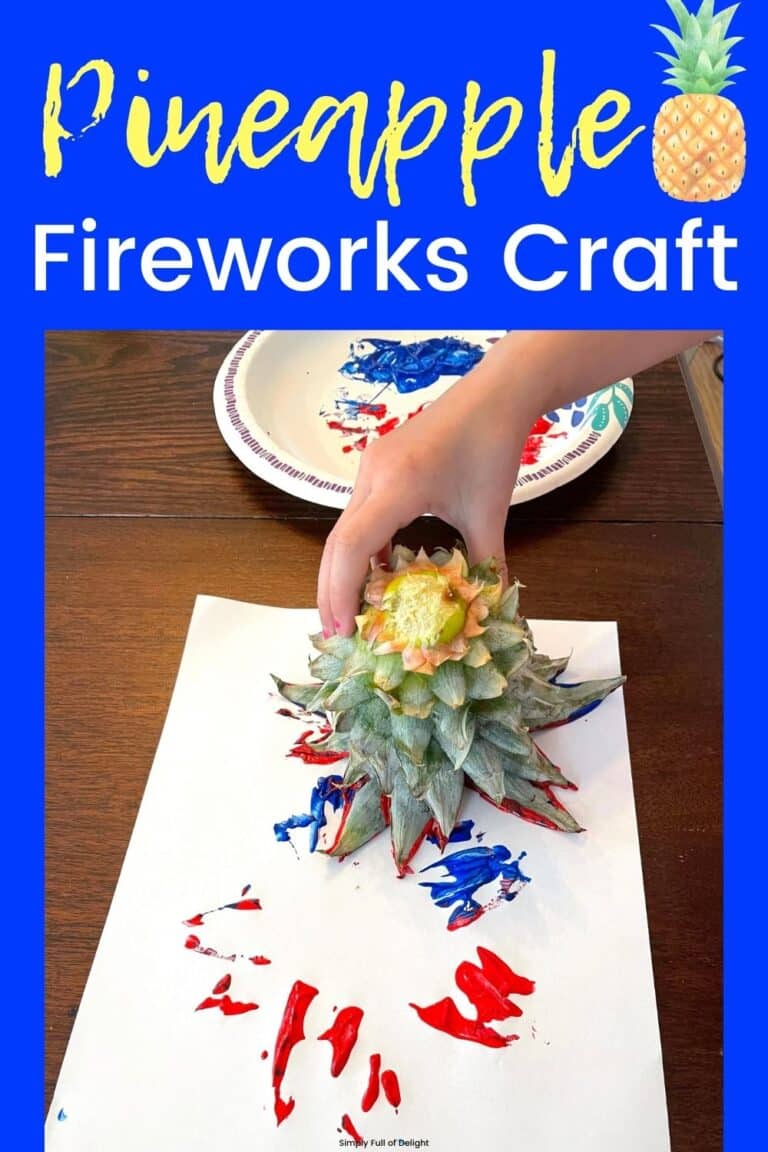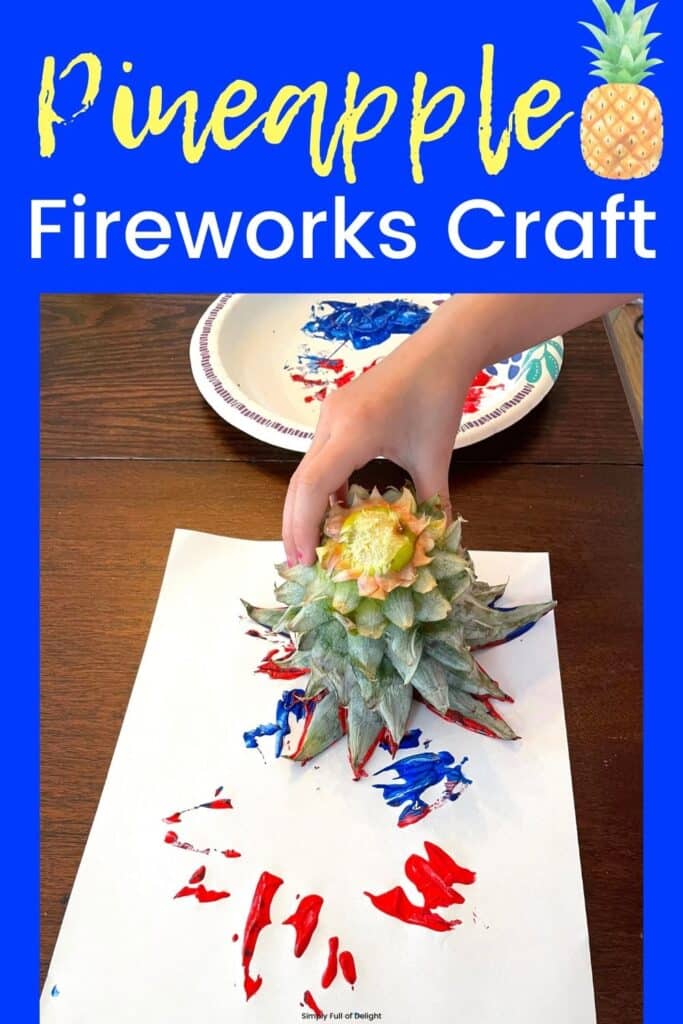 Plus, this simple craft is a great way to talk about patriotism with kids of all ages.
Let's dive into our pineapple firework paintings craft!
** Disclaimer: As an Etsy associate and as an Amazon.com Associate, I may earn from qualifying purchases made by readers clicking my affiliate links at no extra cost to you.
Supplies Need for Fireworks Craft for Preschool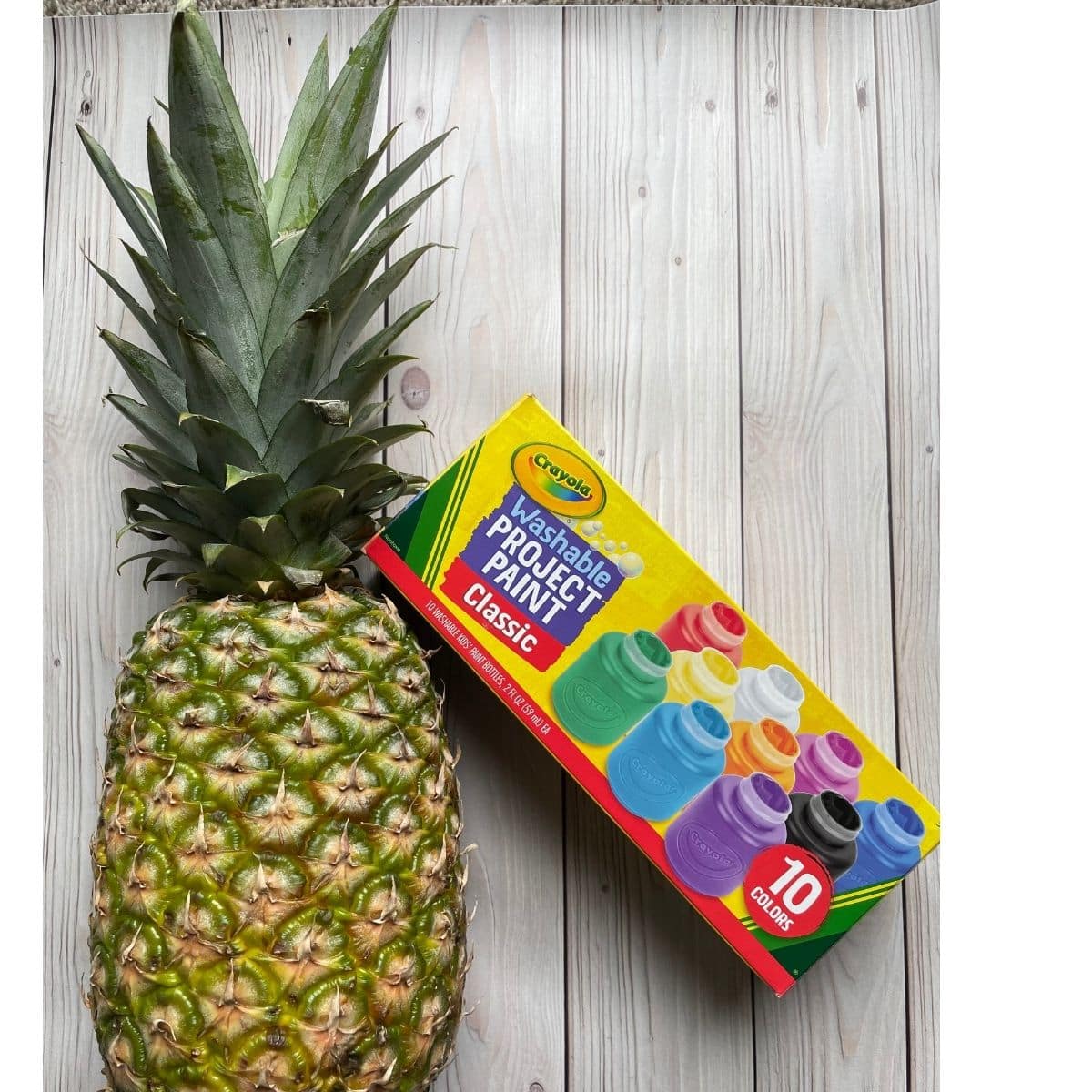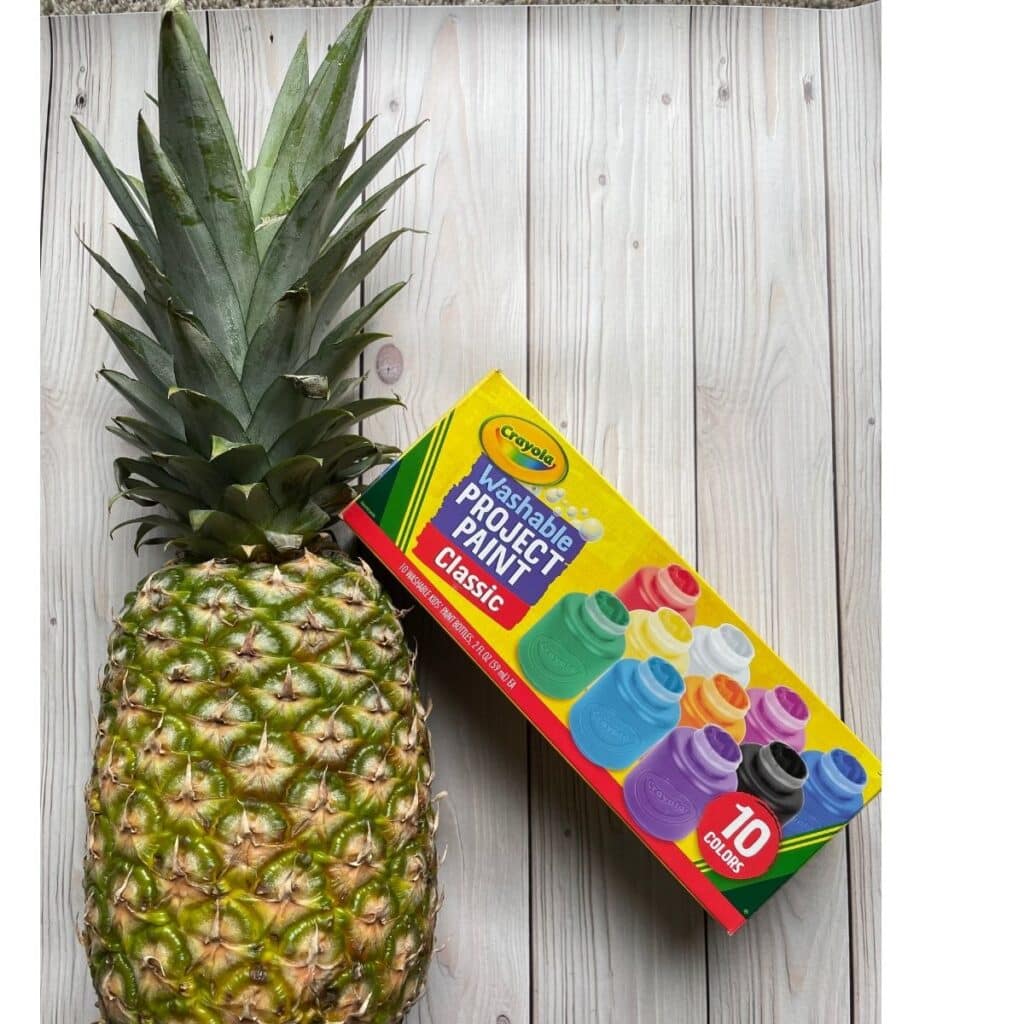 For this fantastic fun Fireworks painting craft activity you will need the following items:
Washable Paint – I used red and blue paint for 4th July (we love this paint by Crayola)
Paper plate – for the paint for firework printing
The spiky top of a Pineapple
Paper – Any kind will work – We used copy paper, but white construction paper works well too for this firework craft!
Optional: Glitter – to add some shine to your firework art projects
Optional: Use black paper with light colored paint for the fireworks rings
Alright! Let's get started on our fireworks activities!!
How to Make a Pineapple Stamping Fireworks Craft – Preschool
First, you will need to remove the spiky top from your pineapple. I got the top off with a bit of force, by simply pulling.
Next, you'll want to remove some of the tallest spikes, so that your "stamper" isn't too tall for the paint.
I removed about 9 of the spiky leaves from the middle of our pineapple top.
Now it's time to pour your paint. We choose to use red and blue for an Independence Day craft for preschool, but you can choose the colors you like.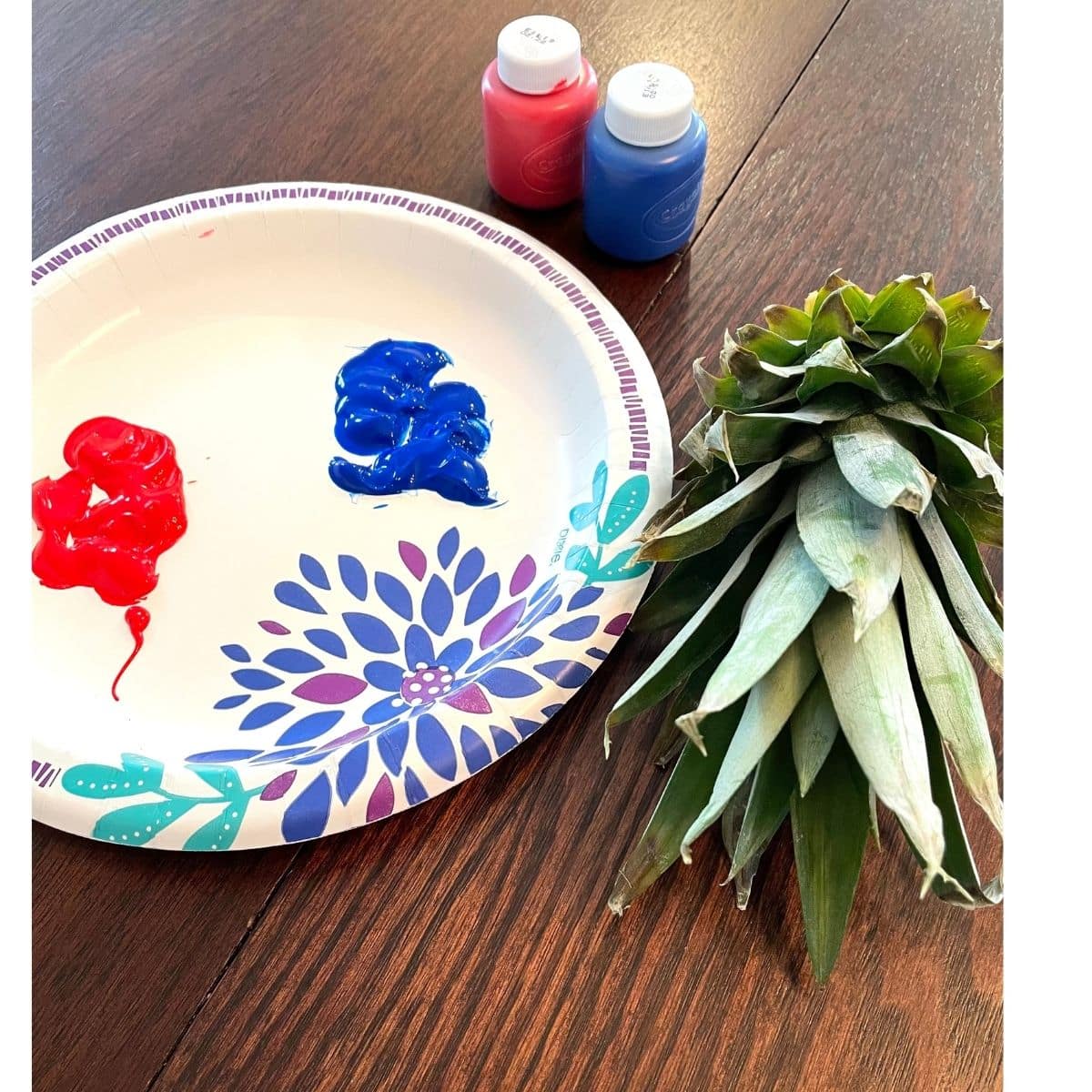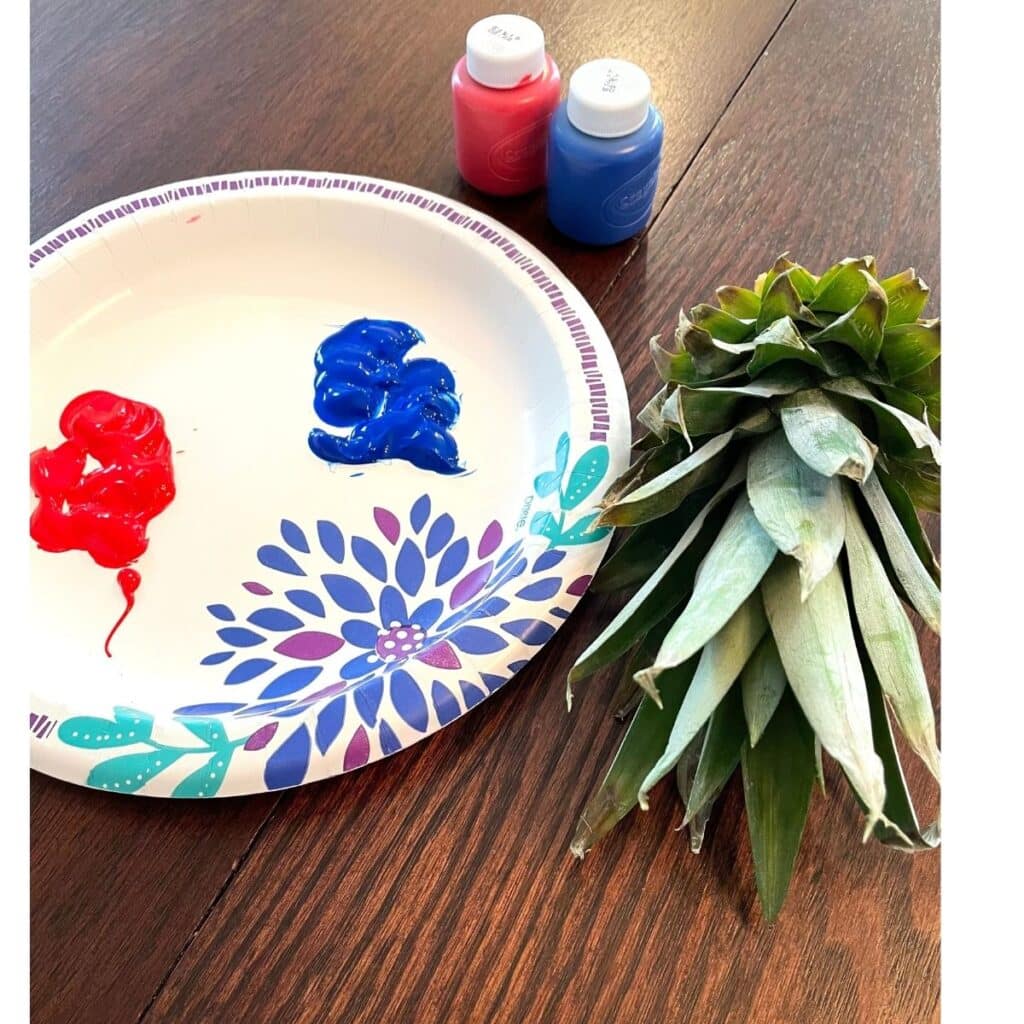 Pour a generous amount of washable paint onto your paper plate. You might find it's best to keep one color per plate.
If you wish, you might like to add some glitter to your paint at this point. It's up to you. (We didn't use glitter).
Provide your child with the pineapple spike stamper and show them how to dip it into the paint and stamp it onto their page to create a firework picture.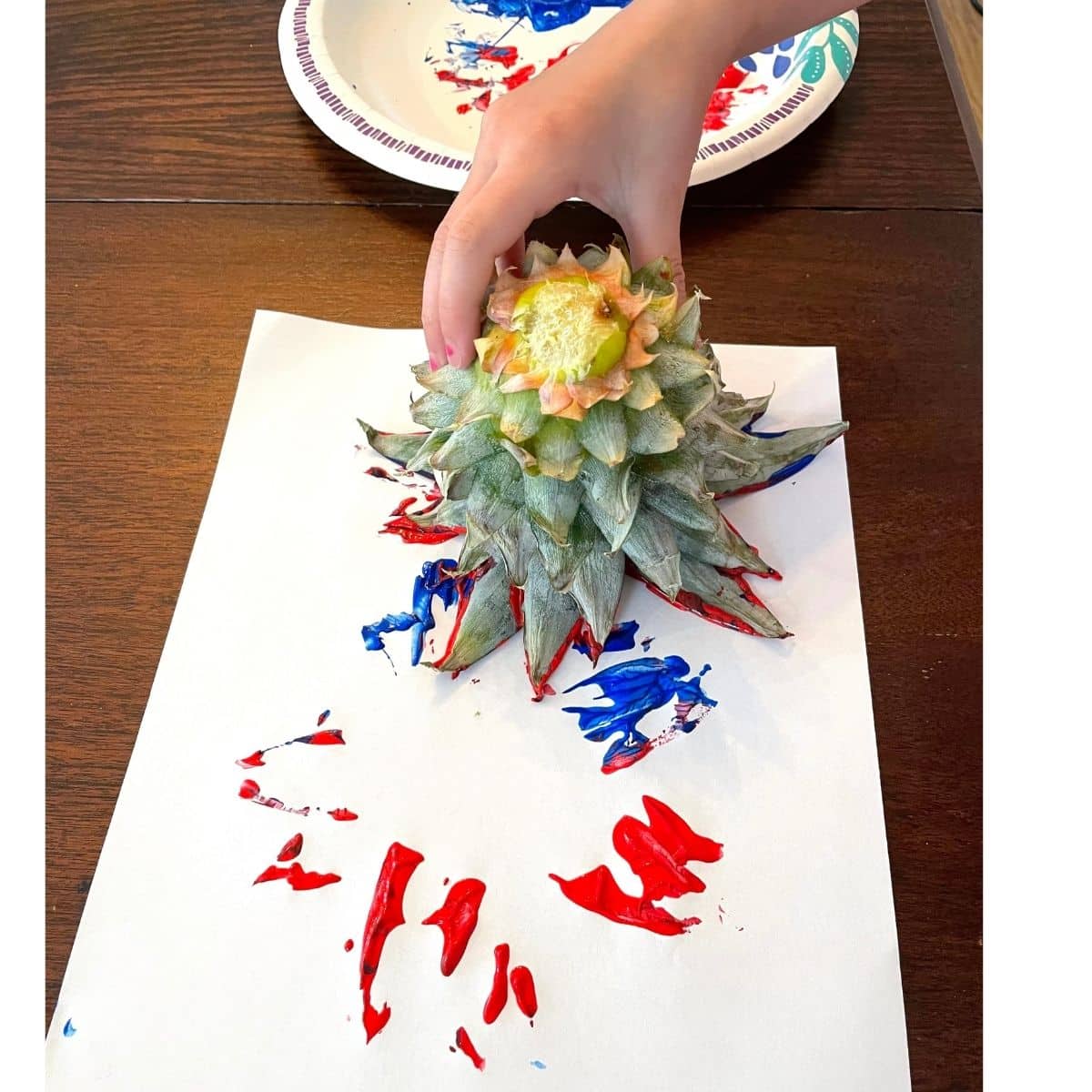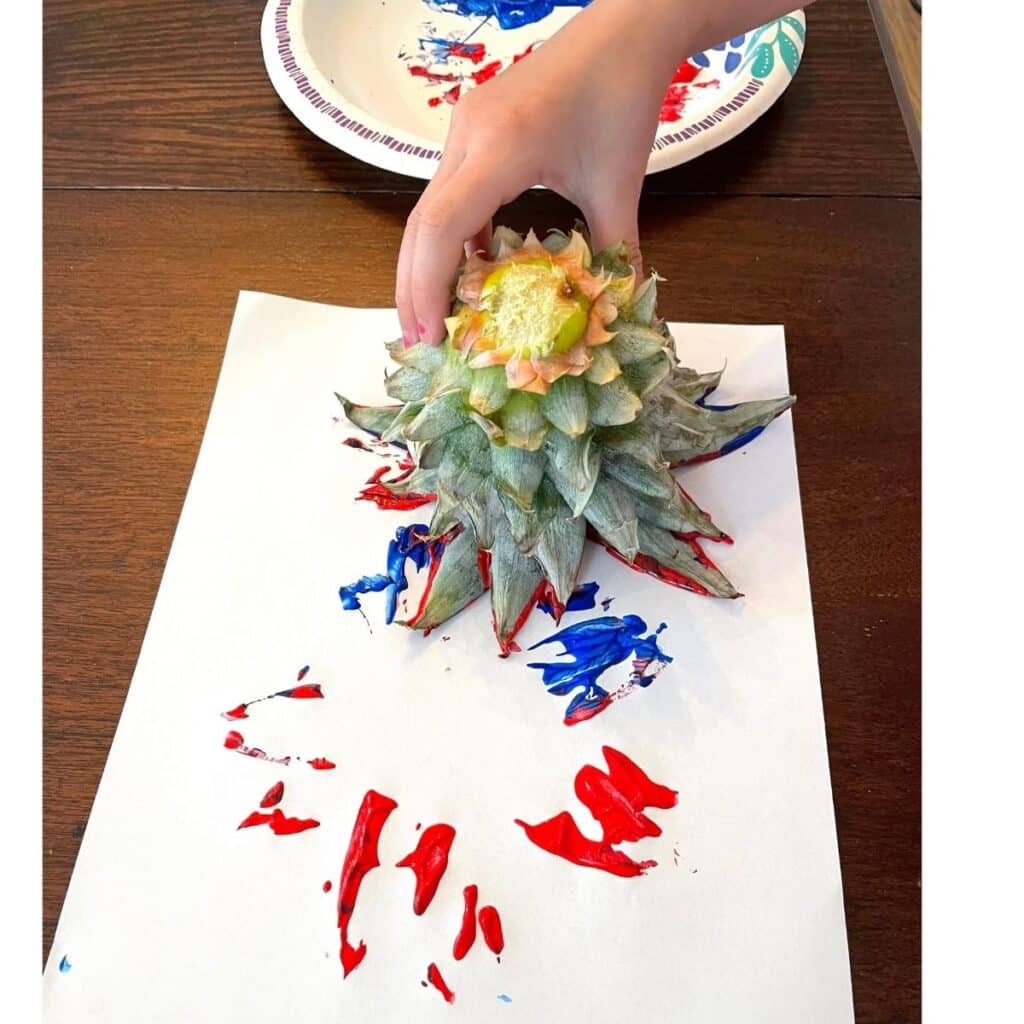 We enjoyed seeing the different patterns the pineapple stamping made and watching the colors mix.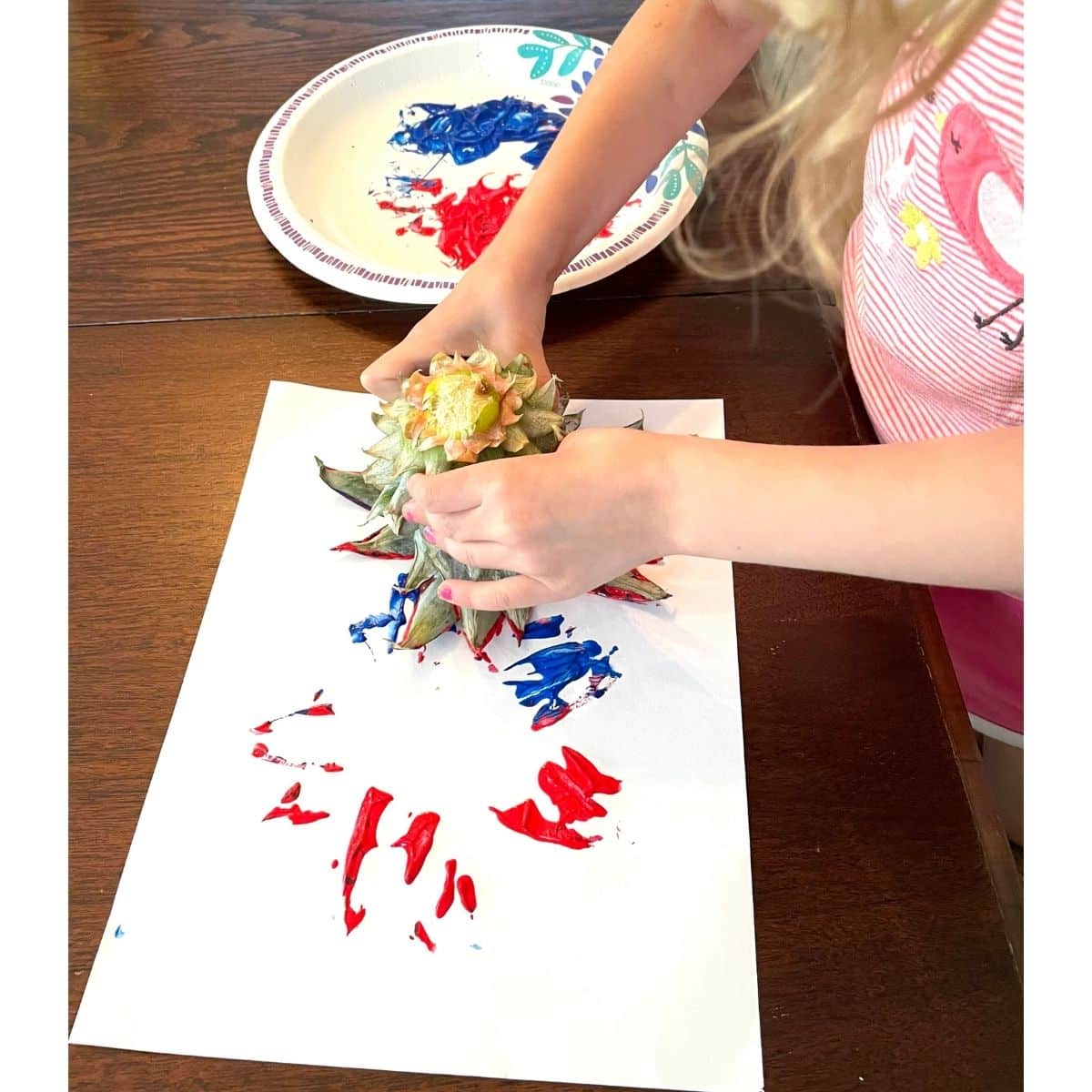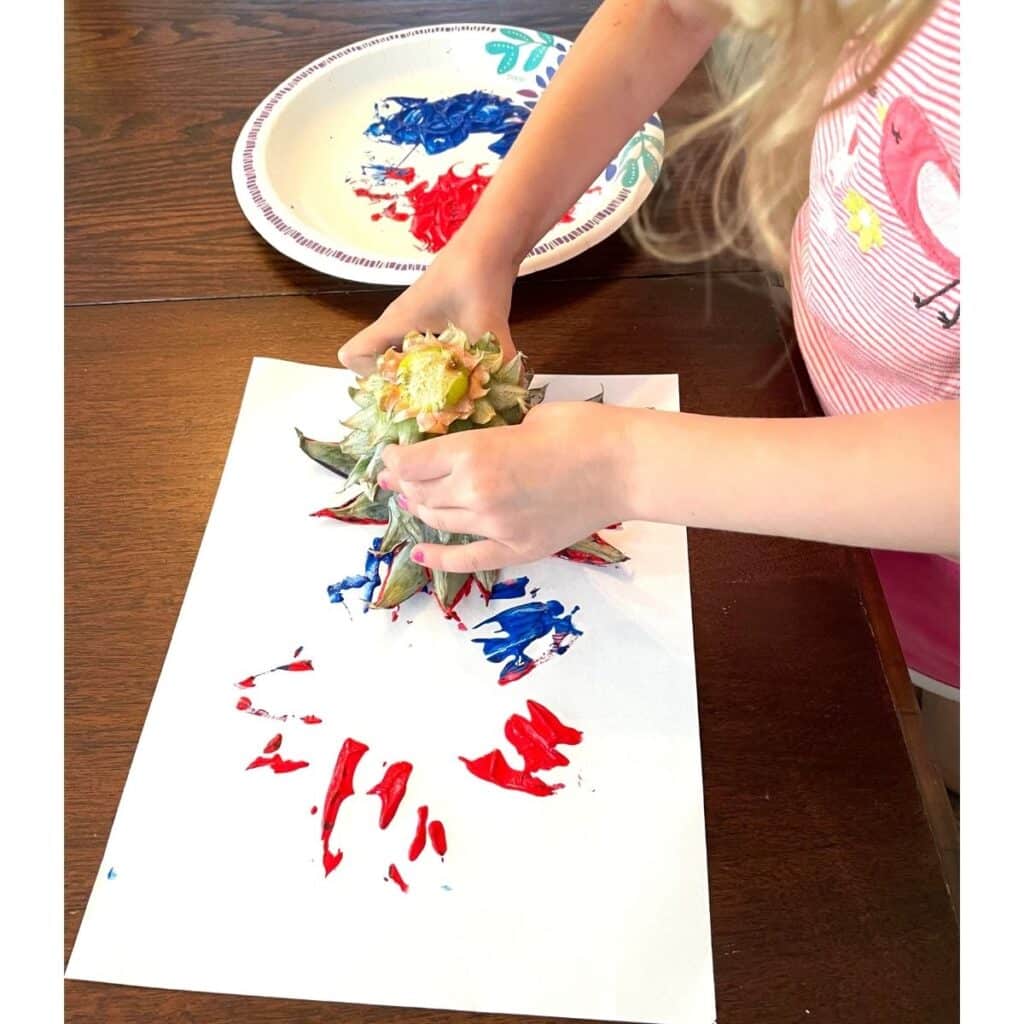 Depending on how your child dips into the paint and prints, you'll see different lengths and different size firework prints.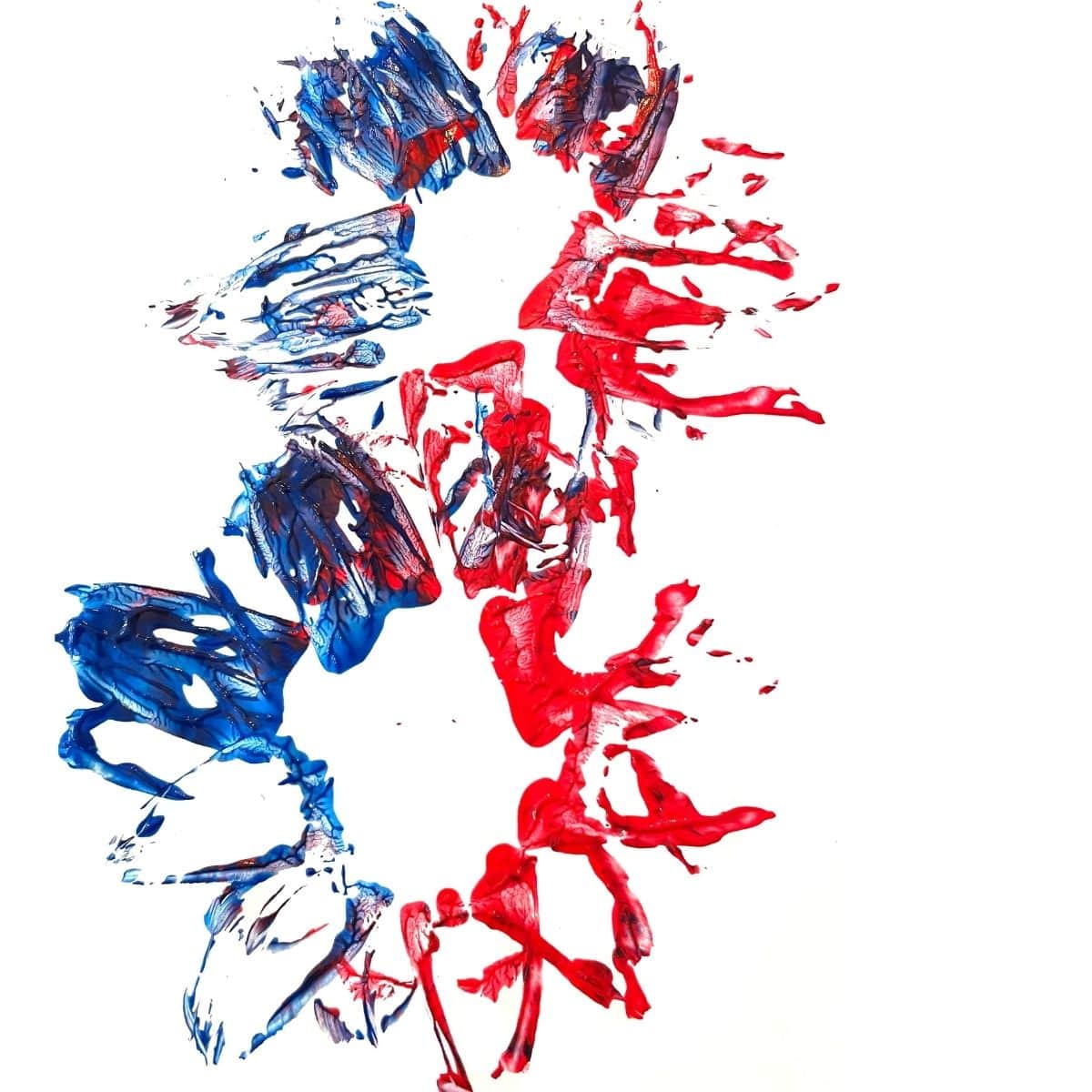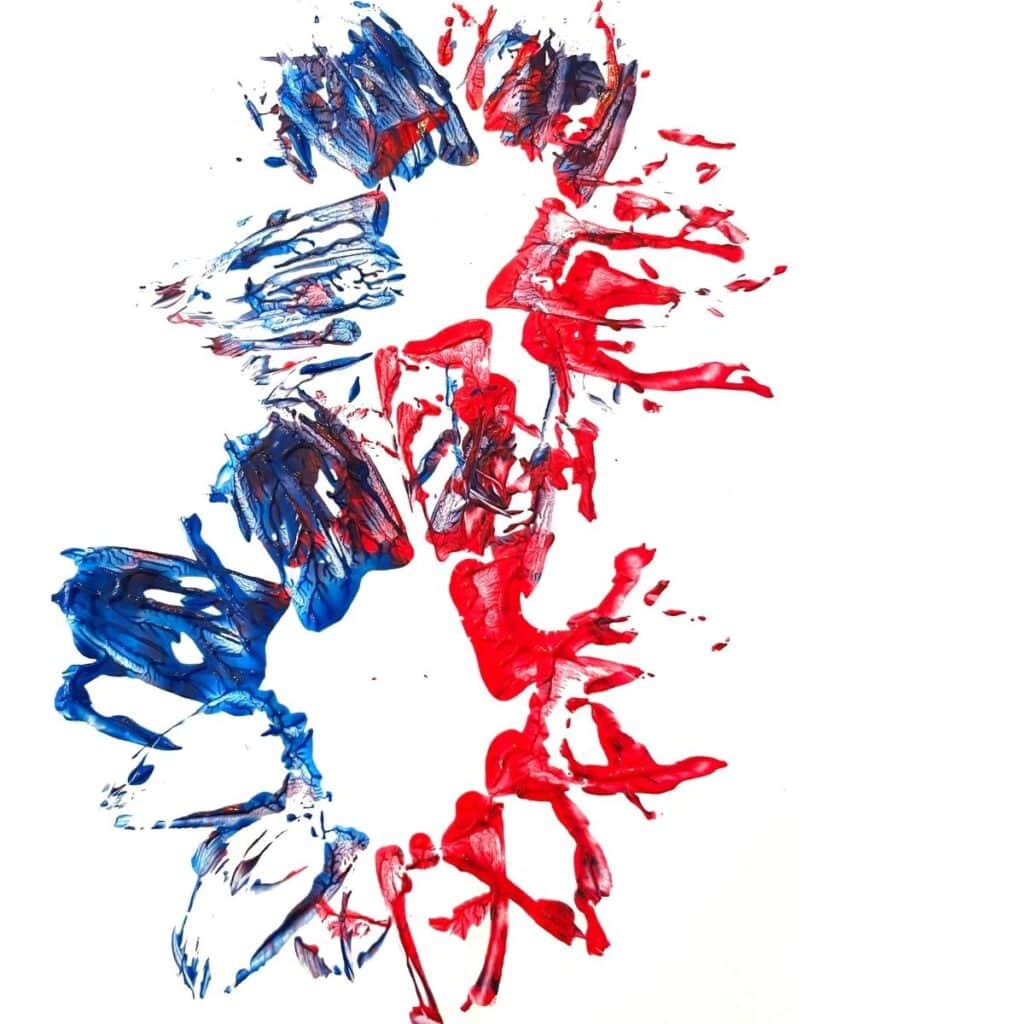 This beautiful fireworks project would work well for a summer time theme.
Kids might enjoy sampling the pineapple and of course using the pineapple spike to do some fireworks painting!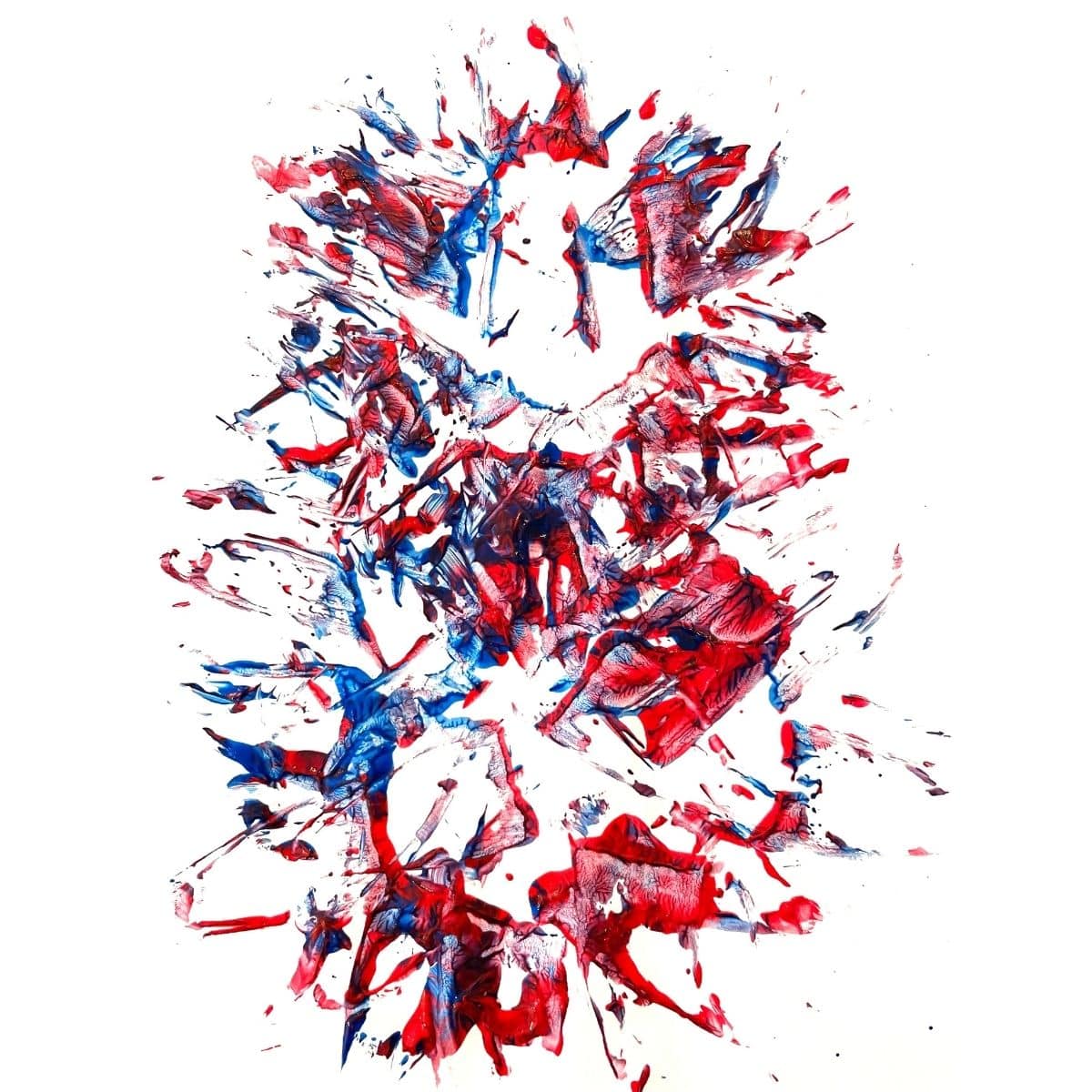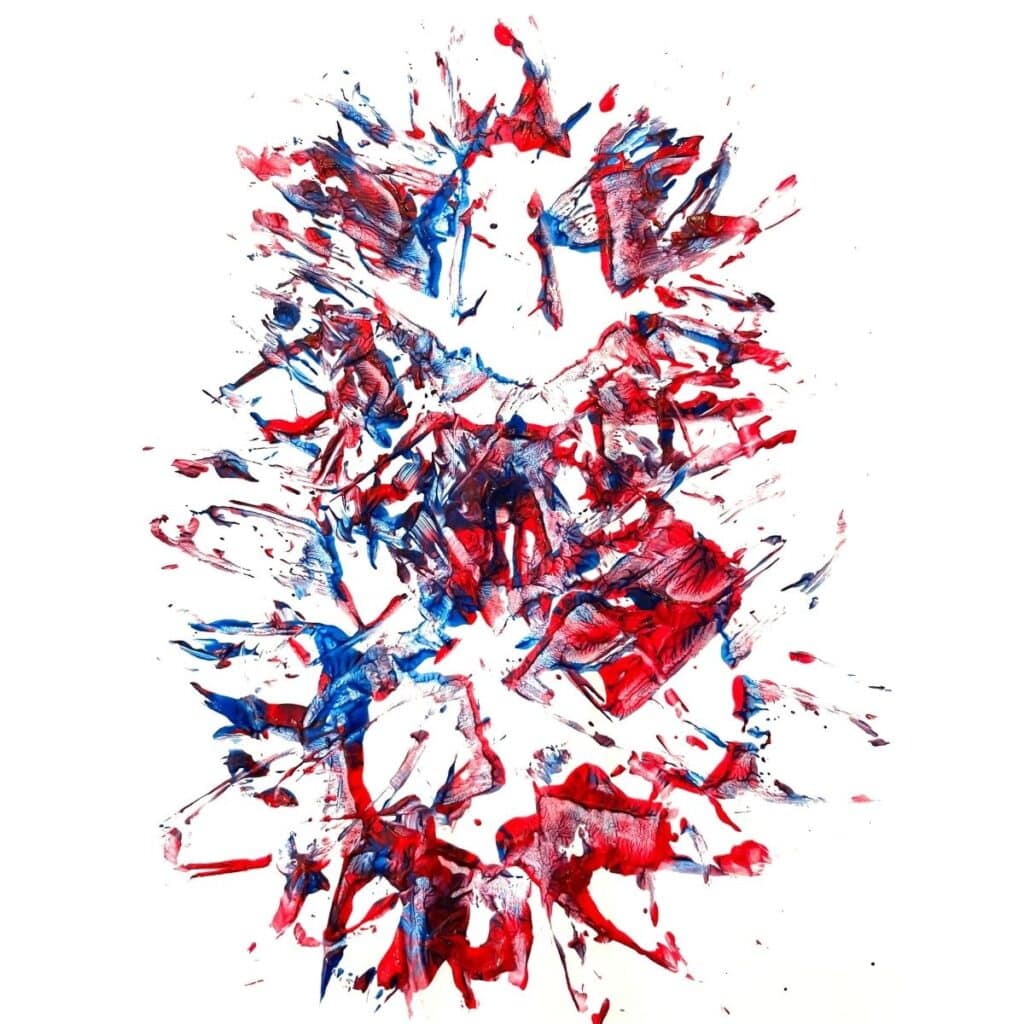 I hope your kids have a great time with this fun Independence Day Craft for kids! Happy 4th of July!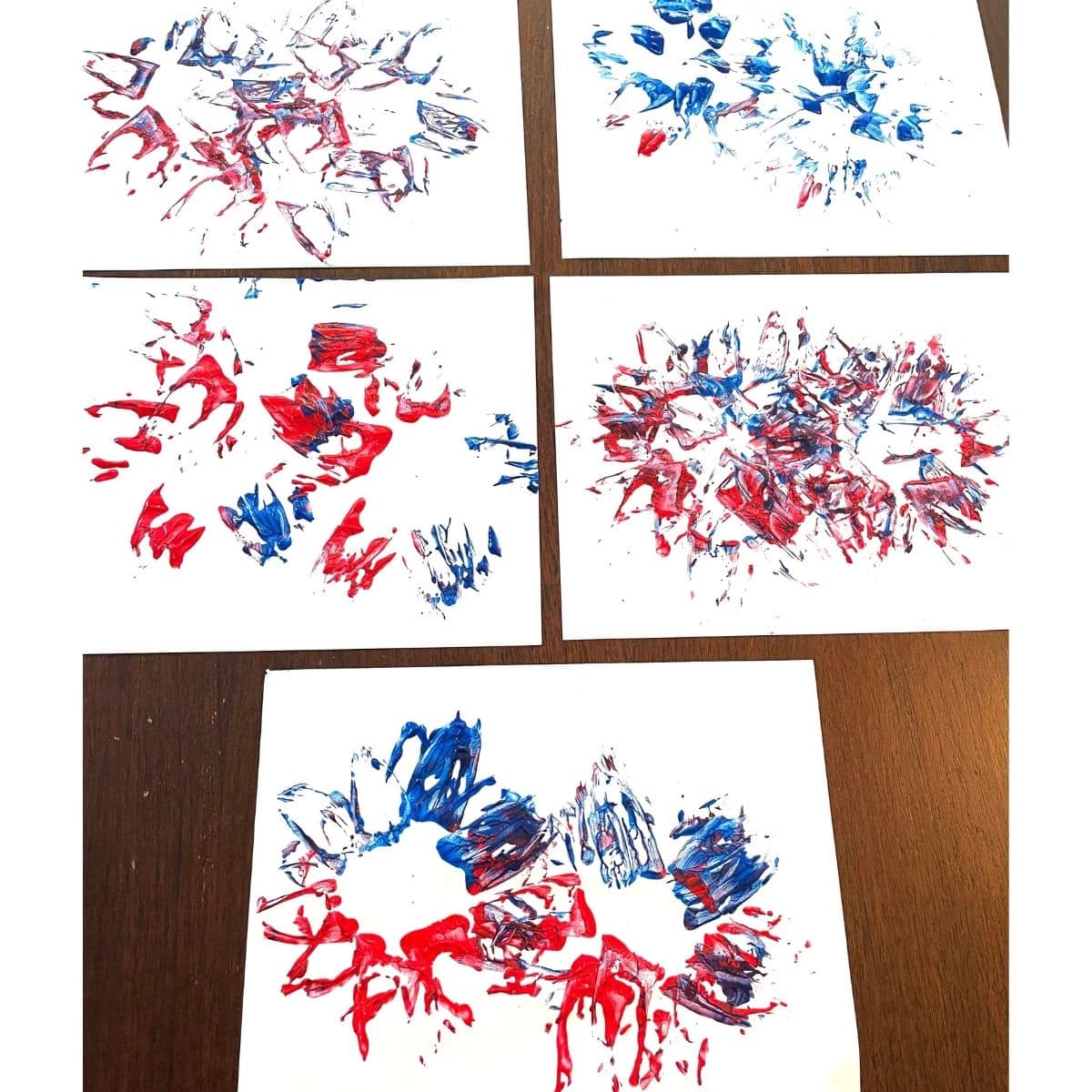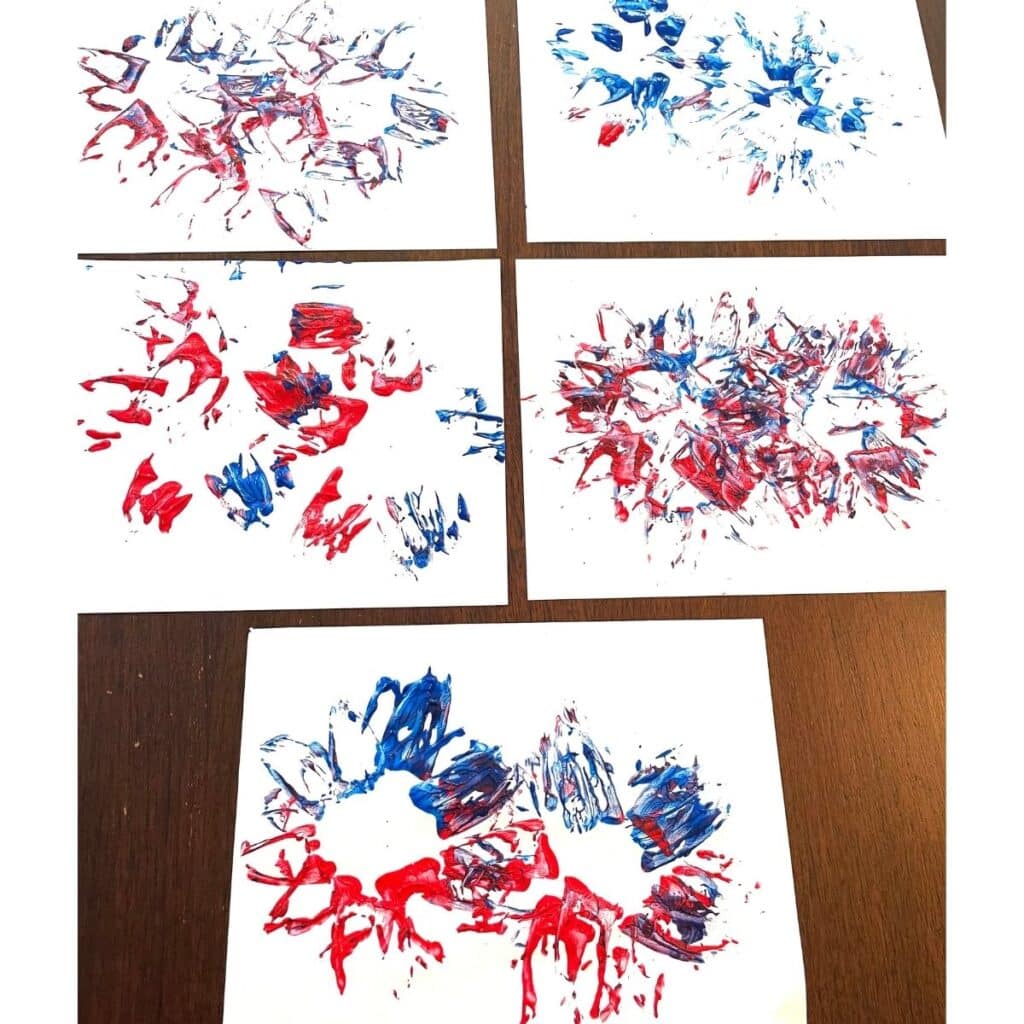 More Vegetable and Fruit Stamping Activities
Love this pineapple stamping fireworks art? Be sure to check out our other fruit stamping! There's a fun Lemon Stamping Process Art idea here.
We enjoyed some vegetable stamping as well. You can find a fun Carrot Stamping craft for a spring garden theme or Easter here. There's also a really cool Shamrock Pepper Stamping craft here. You can find a fun apple stamping craft here.
More Patriotic Activities for Kids
If you need more fun ideas for patriotic activities, you can find a free printable Color By Number American Flag. These are a great idea for preschoolers and kindergarteners for your July celebrations.
There's also a great fun 4th of July Scavenger Hunt here, that's perfect for spending time with family. You can also find an Uncle Sam Hat Headband craft here, perfect for a preschool 4th of July craft!
Want more? Be sure to visit my Etsy shop! You can find a Patriotic Preschool Learning Pack, full of fun! Use coupon code FIREWORKS for 15% off your order!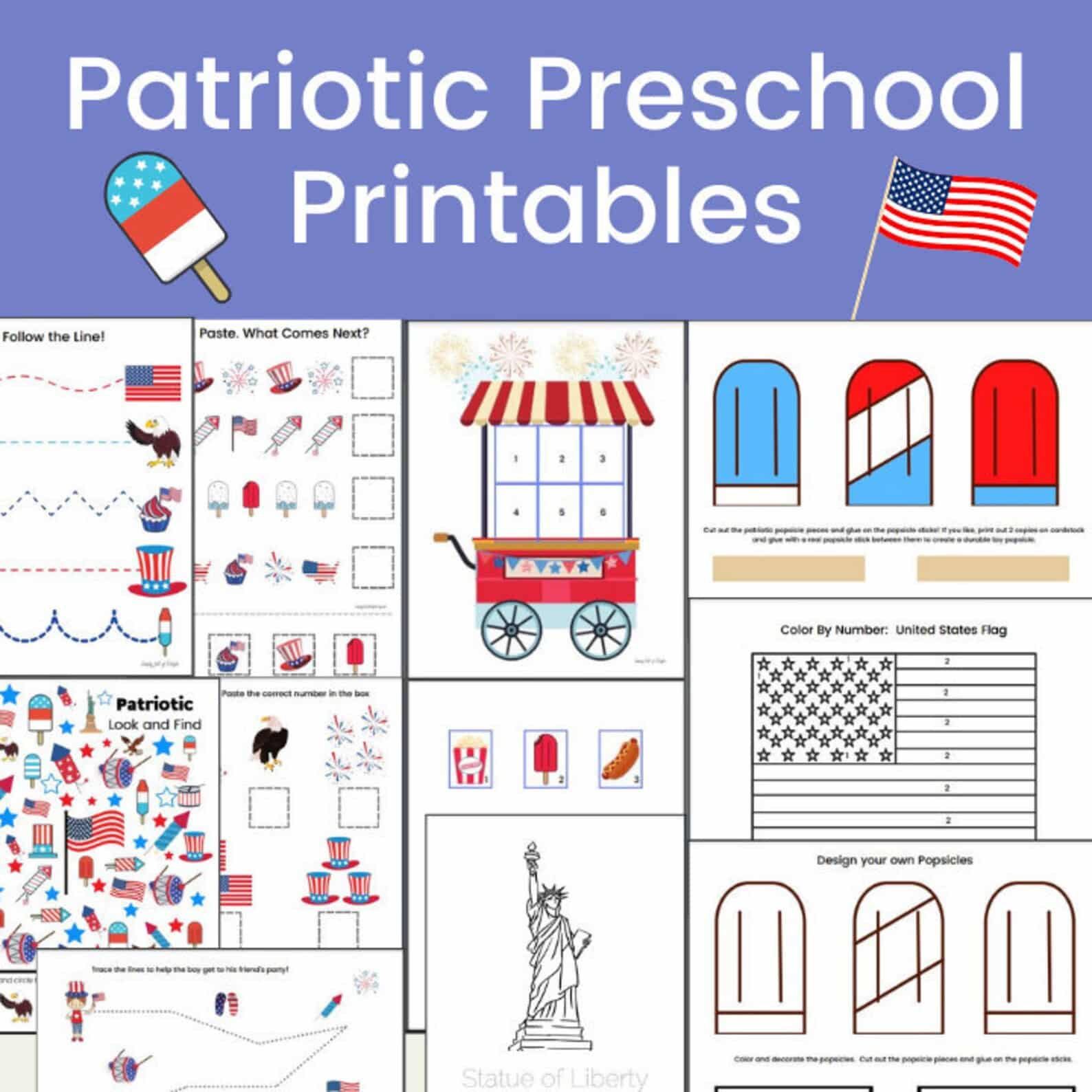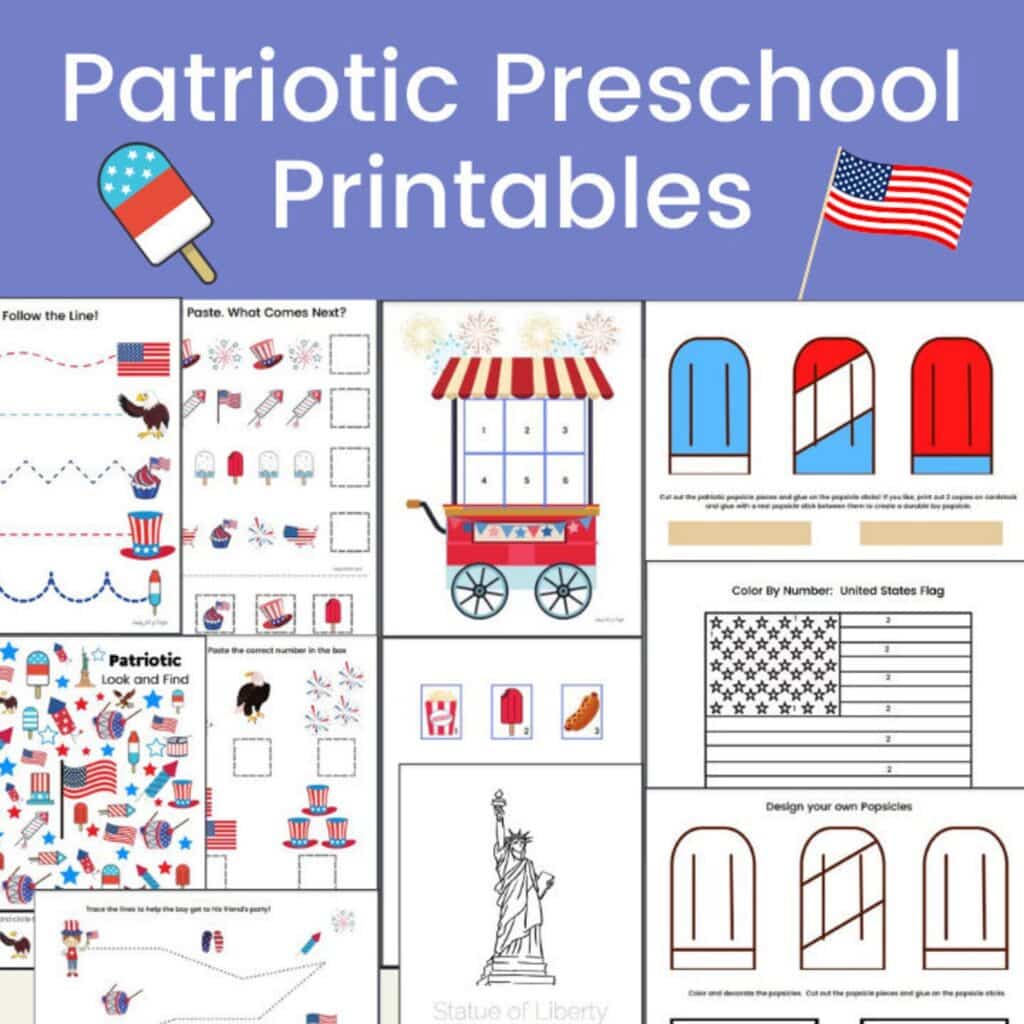 Save this fun firework crafts idea to your Summer Preschool Learning board on Pinterest, by pinning the image below!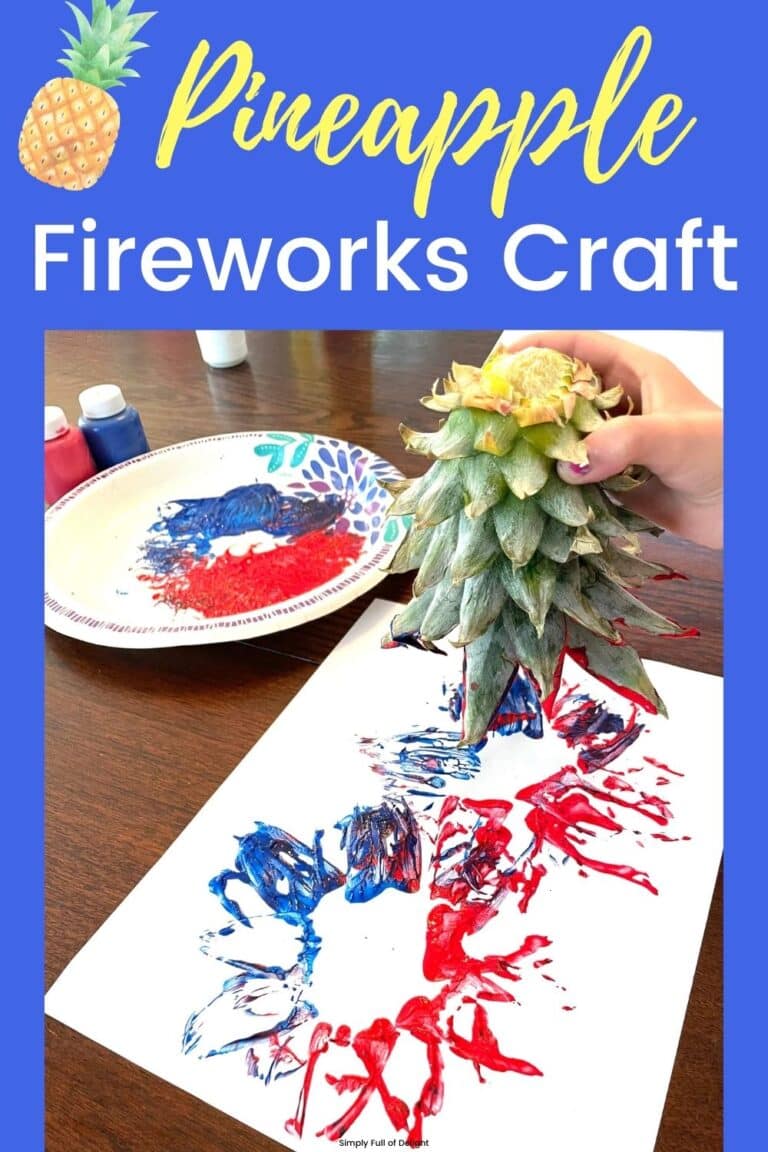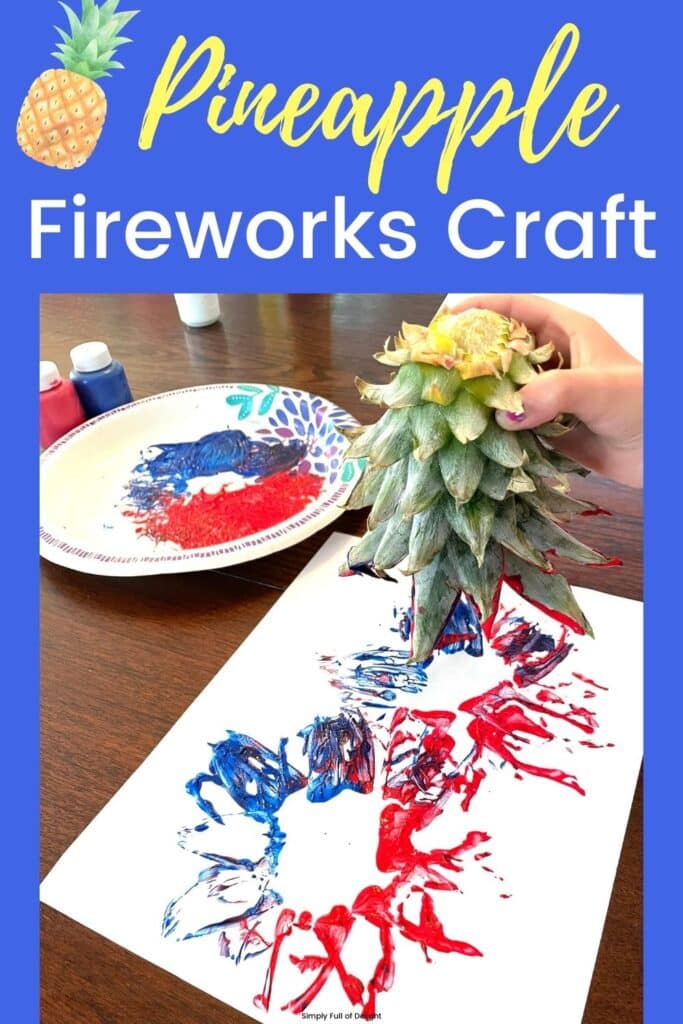 Did you do this paint fireworks with a pineapple craft? Drop a comment below!
Related Posts