Looking for some patriotic fun this 4th of July? Check out this free 4th of July Scavenger Hunt Printable!
Sometimes it's nice to have a few planned activities ready for your Independence Day Celebration.
Whether you are planning on throwing a big backyard BBQ party or just a relaxing day with your family at home, this 4th of July Scavenger Hunt printable will bring some national pride into your summer celebration.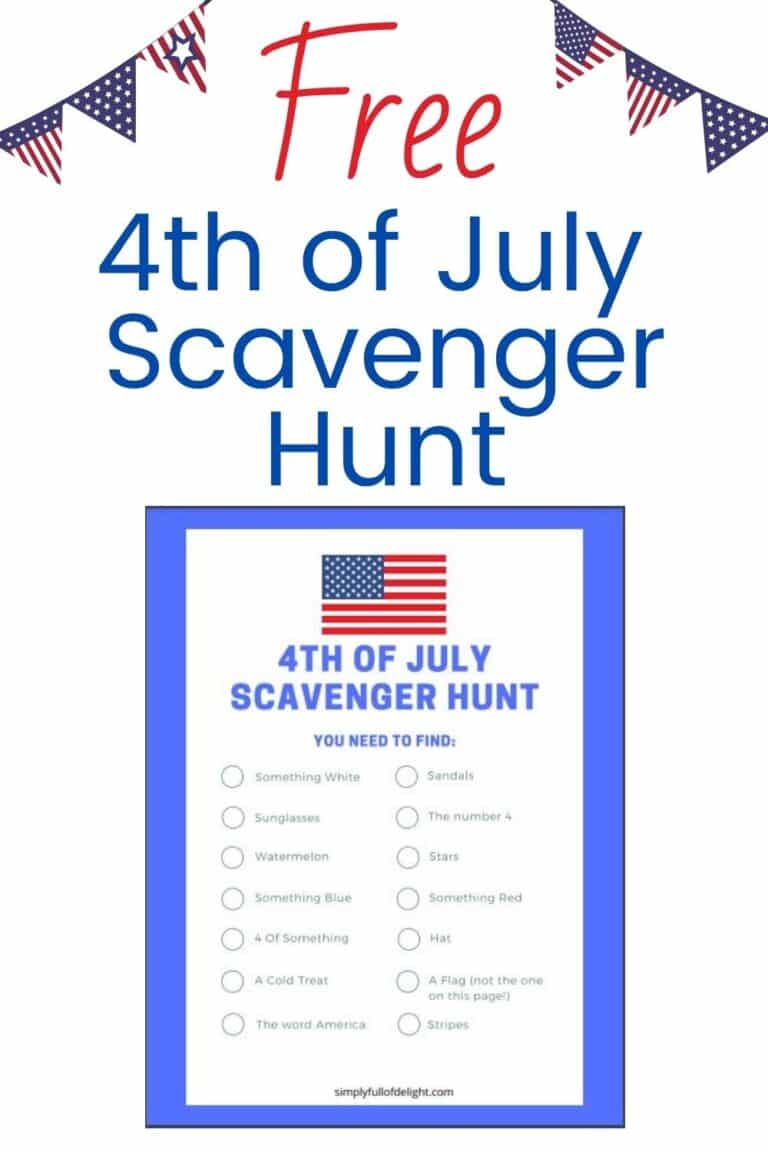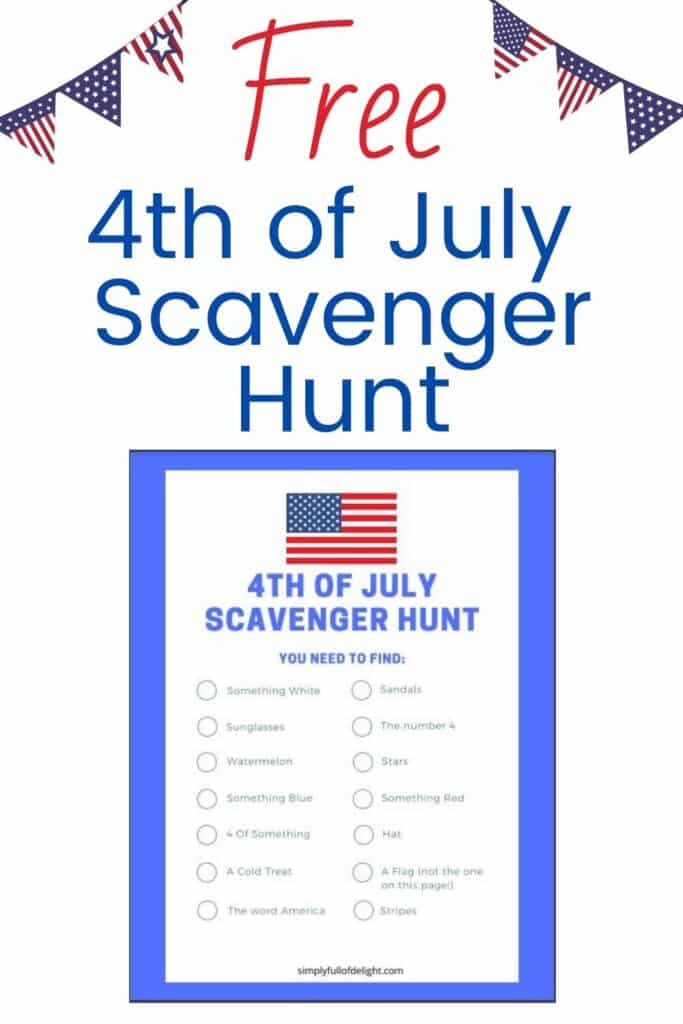 Scavenger Hunt – Screen Free Fun
I am all about screen free fun and the benefits of less screen time.
Let me tell you, nothing gets kids off of screens like a little friendly competition!
Grab a fun prize to give the winners (or maybe for everyone who completes it) and you will have a stiff competition on your hands and some highly engaged kids!
This patriotic scavenger hunt works for little ones as well.
You just need a "reader" to help the little ones along!
Kids can be placed into groups with older kids to help the non-readers.
Invite the adults to join in as well!
This makes a great family fun activity to bridge the gaps between generations.
How to Prepare the Patriotic Scavenger Hunt
Download the free printable and print out the scavenger hunt page as many times as you like.
You can use regular paper if you like but I personally prefer to make them more durable.
I would suggest printing a few of these scavenger hunt printables onto cardstock and laminating them. (I totally recommend this laminator…it's inexpensive and high quality!)
Once you laminate the pages, they are reusable!
Now you can use them again and again each year.
If you do laminate them, be sure to provide dry erase markers for the kids to checkmark the boxes!
Don't forget to briefly go over the items on the scavenger hunt list to make sure that there are items available at your party site for the kids to discover.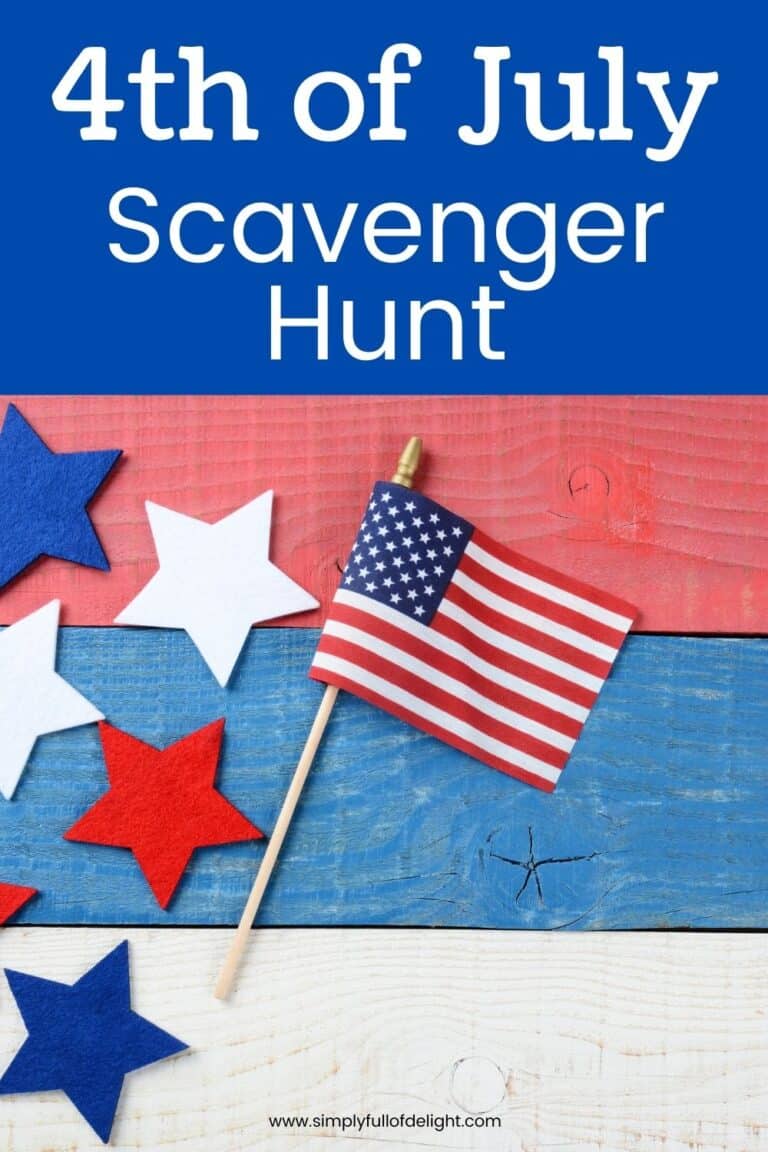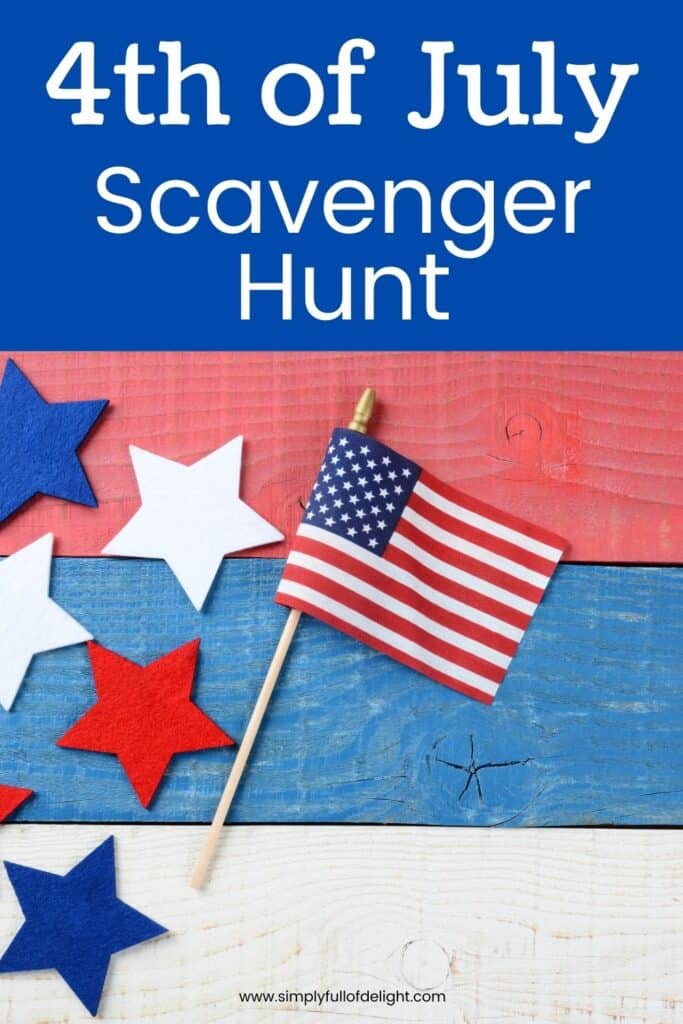 The Free Printable 4th of July Scavenger Hunt
Here's the items the kids (and adults) will need to find on the scavenger hunt!
You may want to specify whether the participants are allowed to use the same object for 2 of the scavenger hunts items or if they need to find something different for each of the 14 items on the list.
1) Something White
2) Sunglasses
3) Watermelon
4) Something Blue
5) 4 of Something
6) A Cold Treat
7) The word America
8) Sandals
9) The Number 4
10) Stars
11) Something Red
12) Hat
13) A Flag (not the one on the page!)
14) Stripes
Grab the Free 4th of July Printable
To grab your 4th of July Scavenger Hunt printable, enter your email address in the box below.
You will instantly gain access to this printable along with many other free printables in my Resource Library for my subscribers.
For more Scavenger Hunt ideas including a Color Scavenger Hunt and a Nature Scavenger Hunt click here. There's also some cool summer fun coloring pages (free!) there as well.
Also, if you are interested in more kids activity ideas be sure to check out 50 Screen Free Activities for Kids.
Also here's some ideas for Summer Screen Free fun!
If you have older kids, you'll want to read the 40 Screen Free Activities for Tweens and Teens.
For more 4th of July fun, check out this Free Color by Number American Flag printable and this free Uncle Sam Hat Headband.
Would you rather have a Patriotic Scavenger Hunt for Kids with pictures to hide?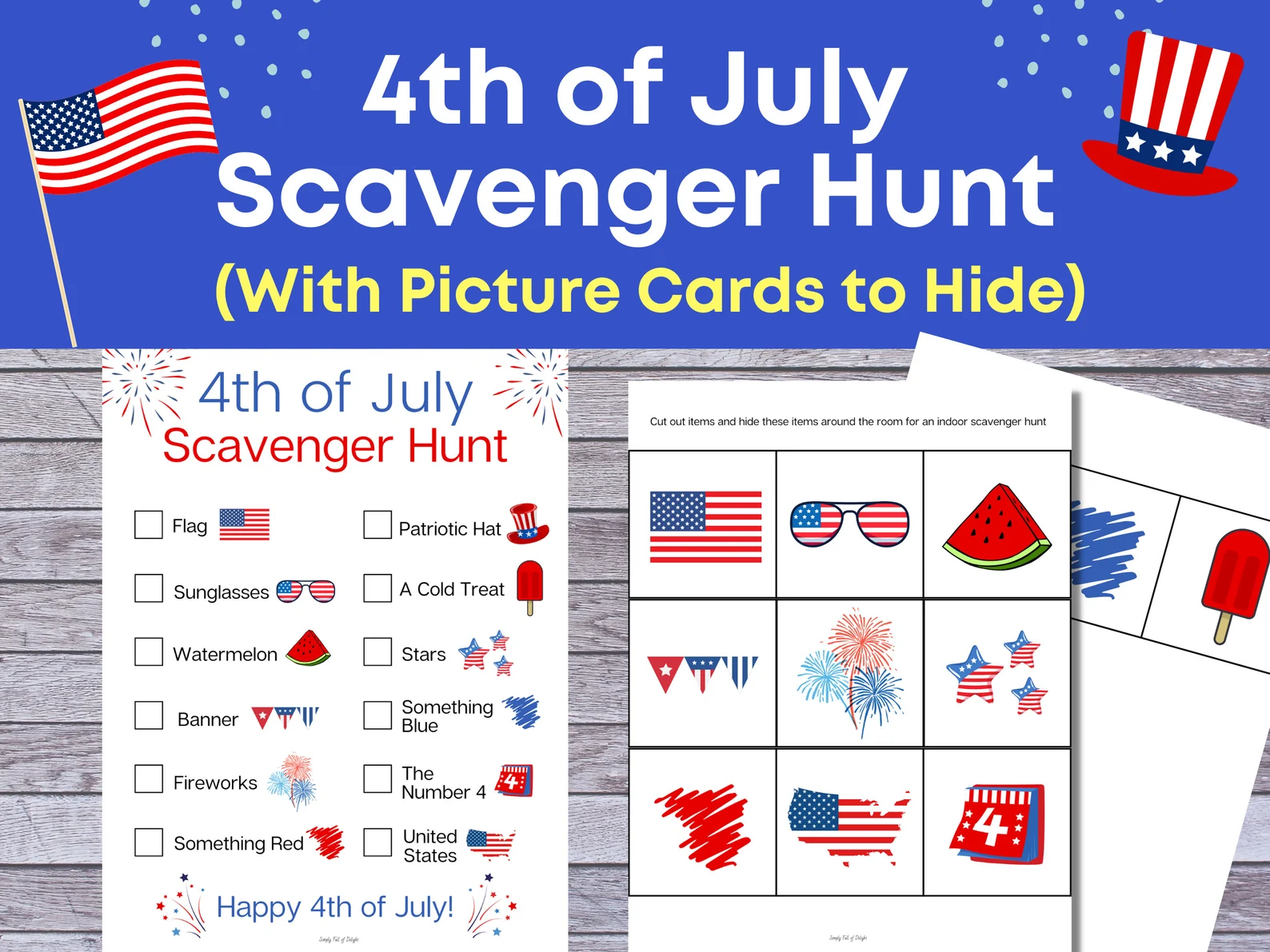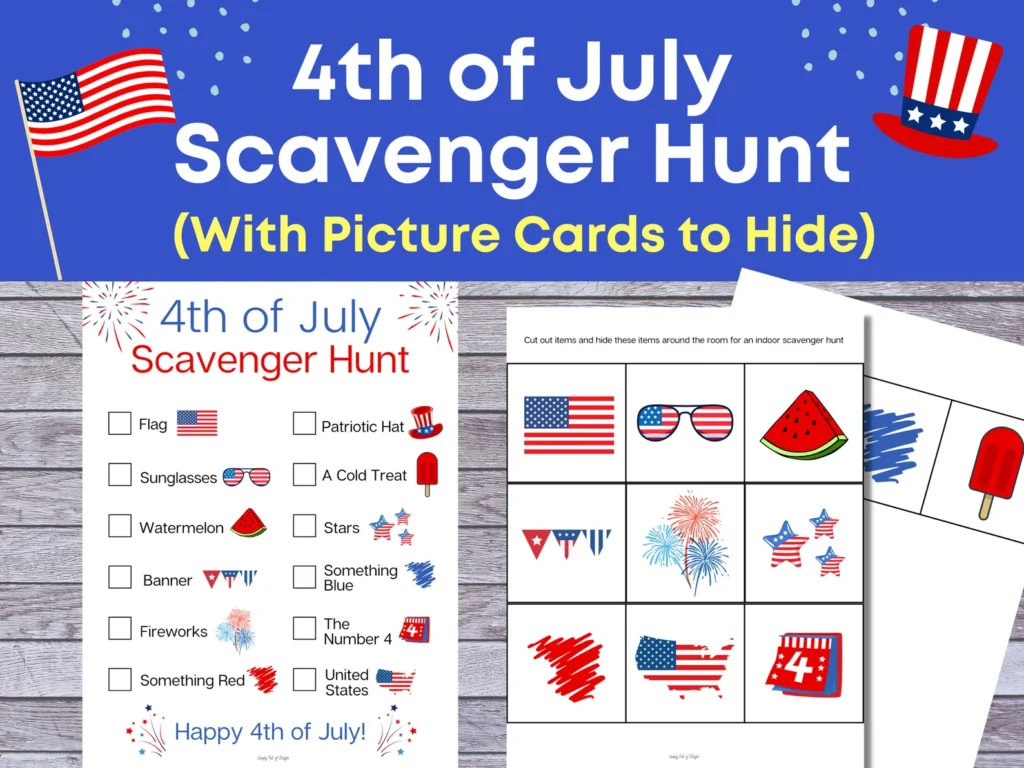 You can find this Independence Day Scavenger Hunt in my Etsy shop!
Great for little ones who aren't reading yet!
Get a scavenger hunt printable with all the cards to hide around your house or yard. Perfect family fun activity if the weather is rainy on July 4.
Plus, use coupon code JULY4 for 20% off!
Get your Kid-Friendly Independence Day Scavenger Hunt here.
Related Posts