Looking for a fun First Day of School activity for kids? Grab some crayons and these 3 free Back to School Color By Number Worksheets for kids.
With back to school season just around the corner, I wanted to create some fun back to school themed color by number pages as a fun activity to help young children with number recognition.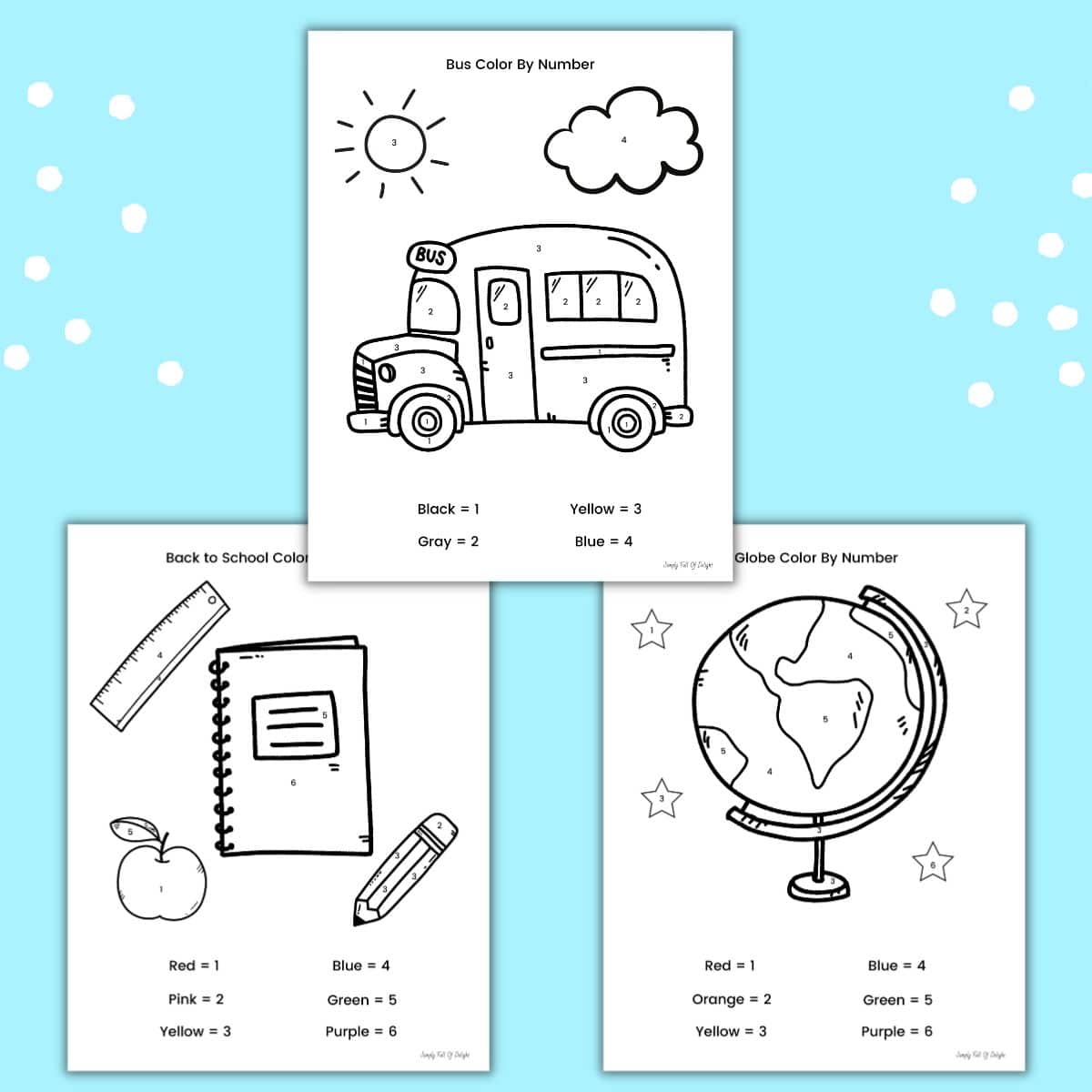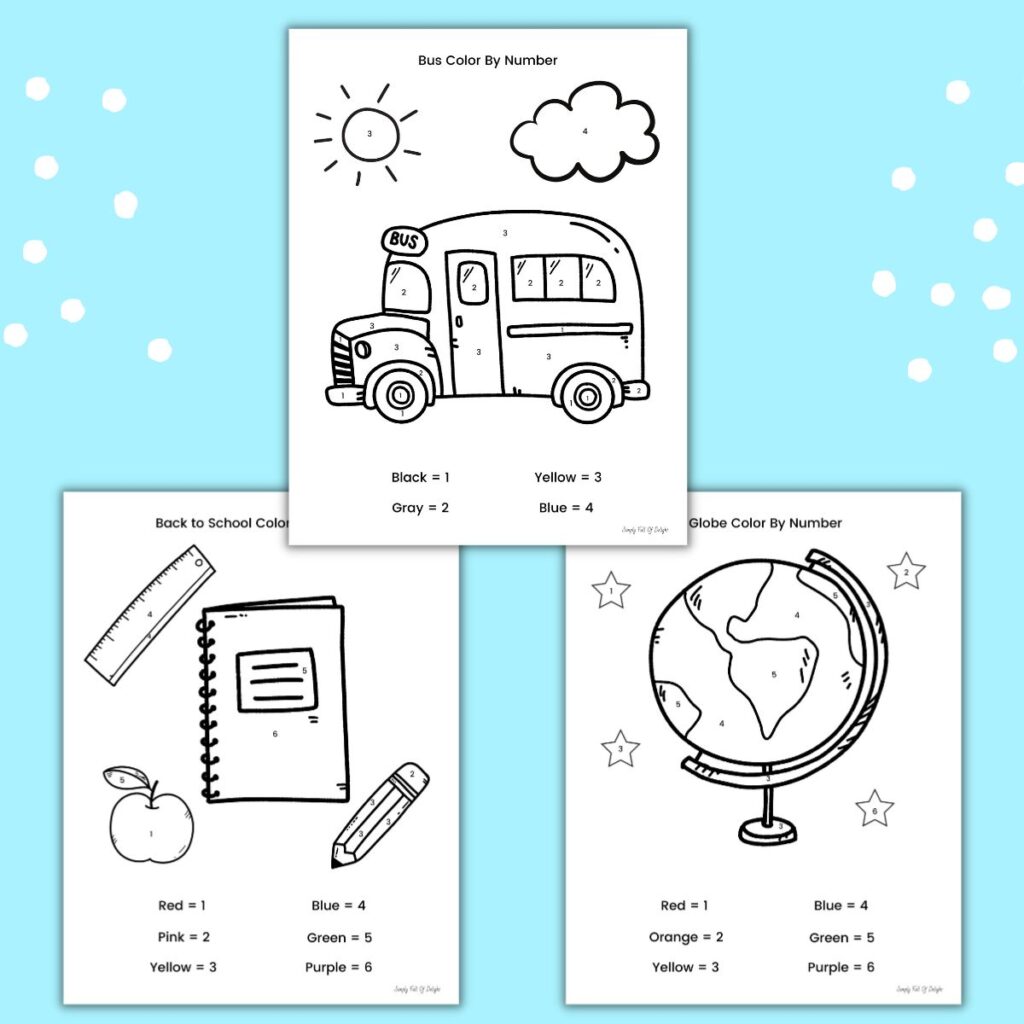 If you are using these with a non-reader, you can underline each color word with the correct color. What a great way to teach color words and numbers!
We love to use Crayola crayons with color by number worksheets, but you could also use colored pencils or markers.
These easy worksheets were created for little ones in Preschool or Kindergarten, but you might also like them for first grade students up to 3rd grade.
I hope you enjoy these free resources for the new school year!
Alright! Let's dive in and check out these Back to School Color by Number Printables.
School Bus Color By Number Worksheet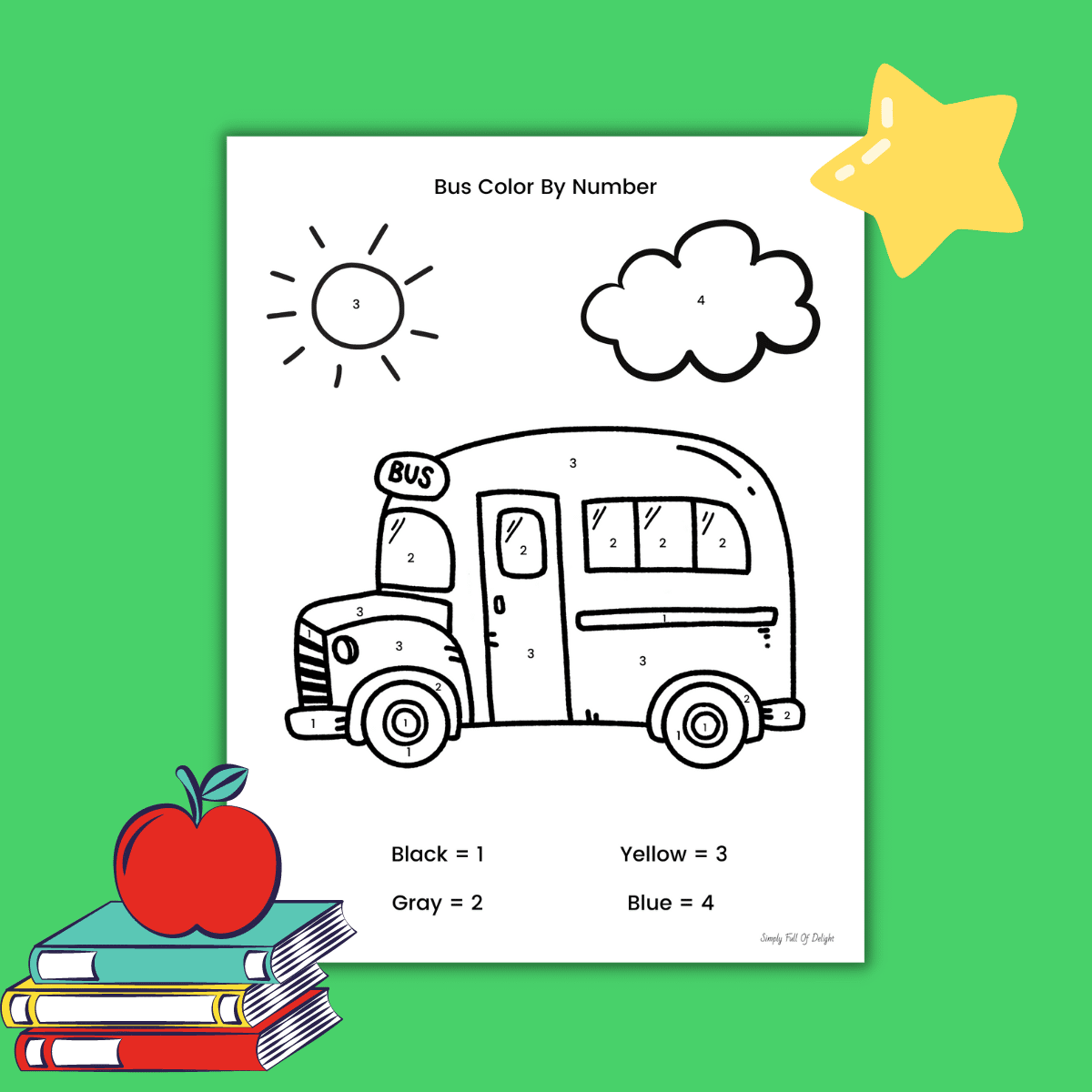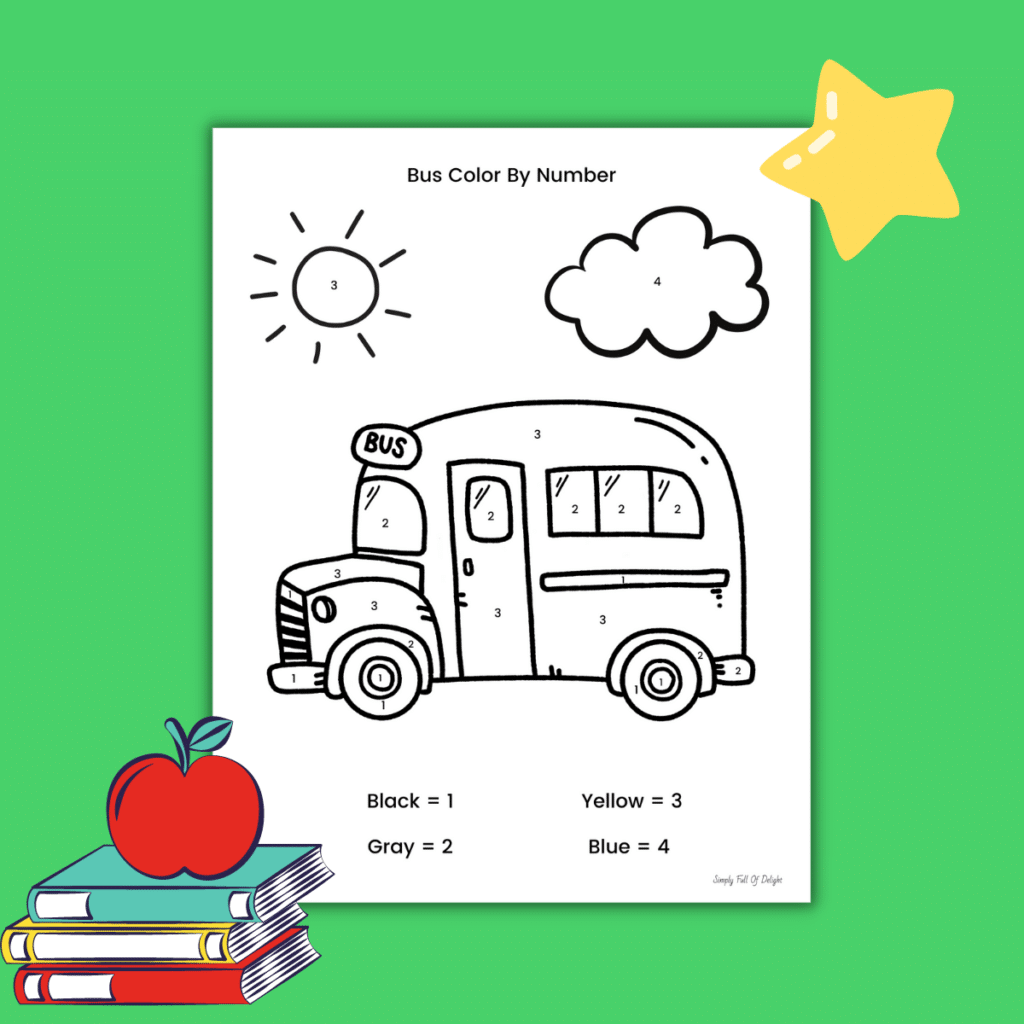 First up is this easy School Bus Color by Number featuring a yellow school bus.
There's also a cloud and the sun to color as well.
There's 4 numbers to recognize with the corresponding 4 colors to use including black, gray, yellow and blue.
This one is perfect for preschoolers and kindergarteners who are working on early math skills and color recognition.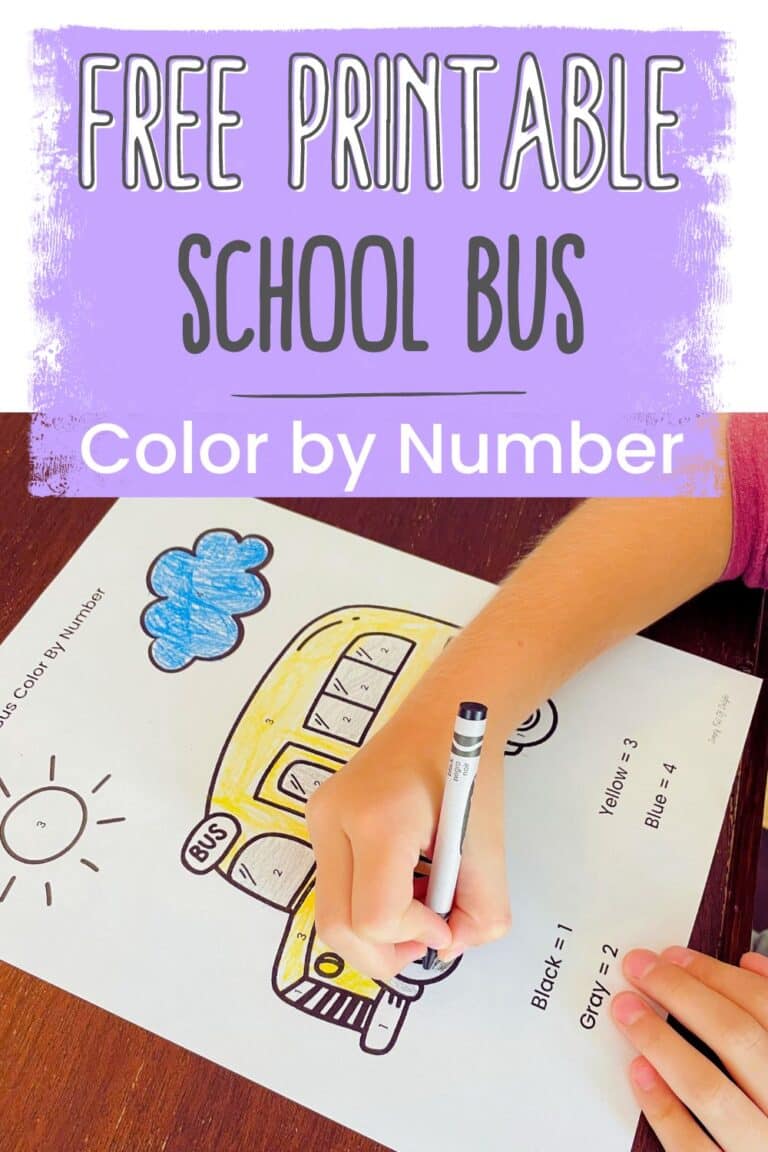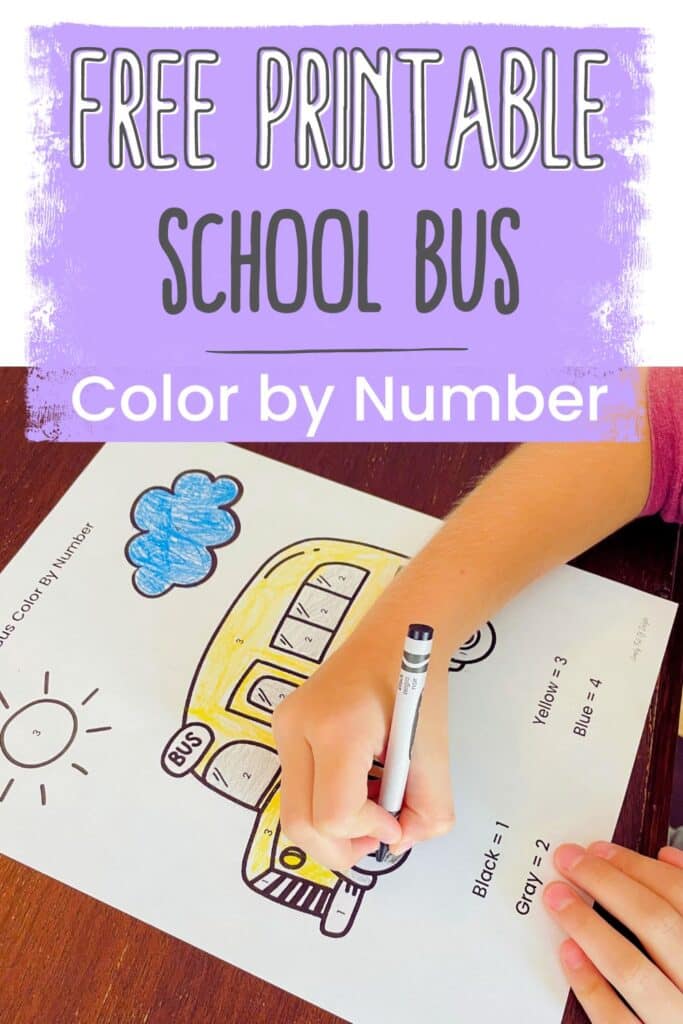 You can grab this free School Bus color by number PDF file by clicking the download button directly below.
Back to School Color By Number Free Printable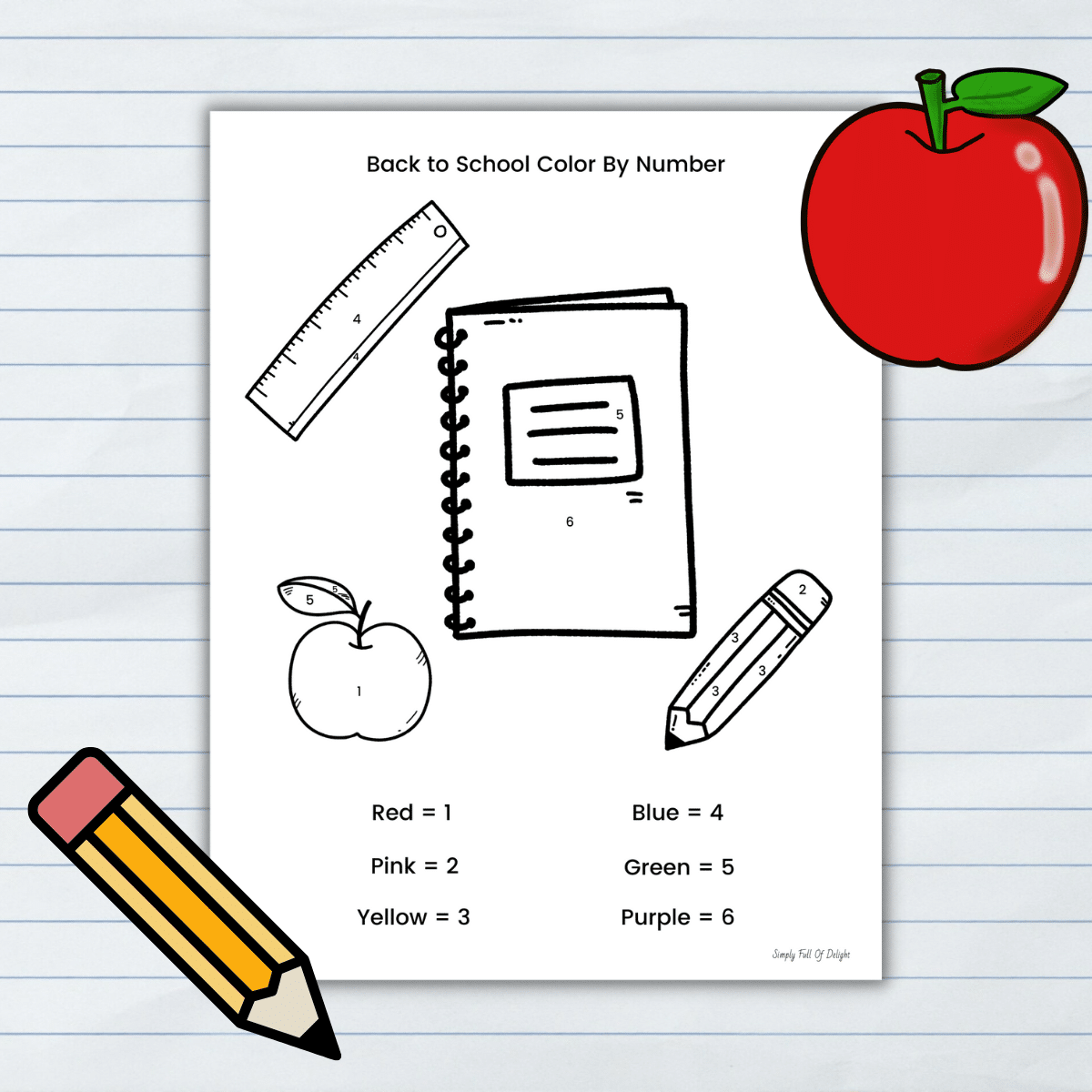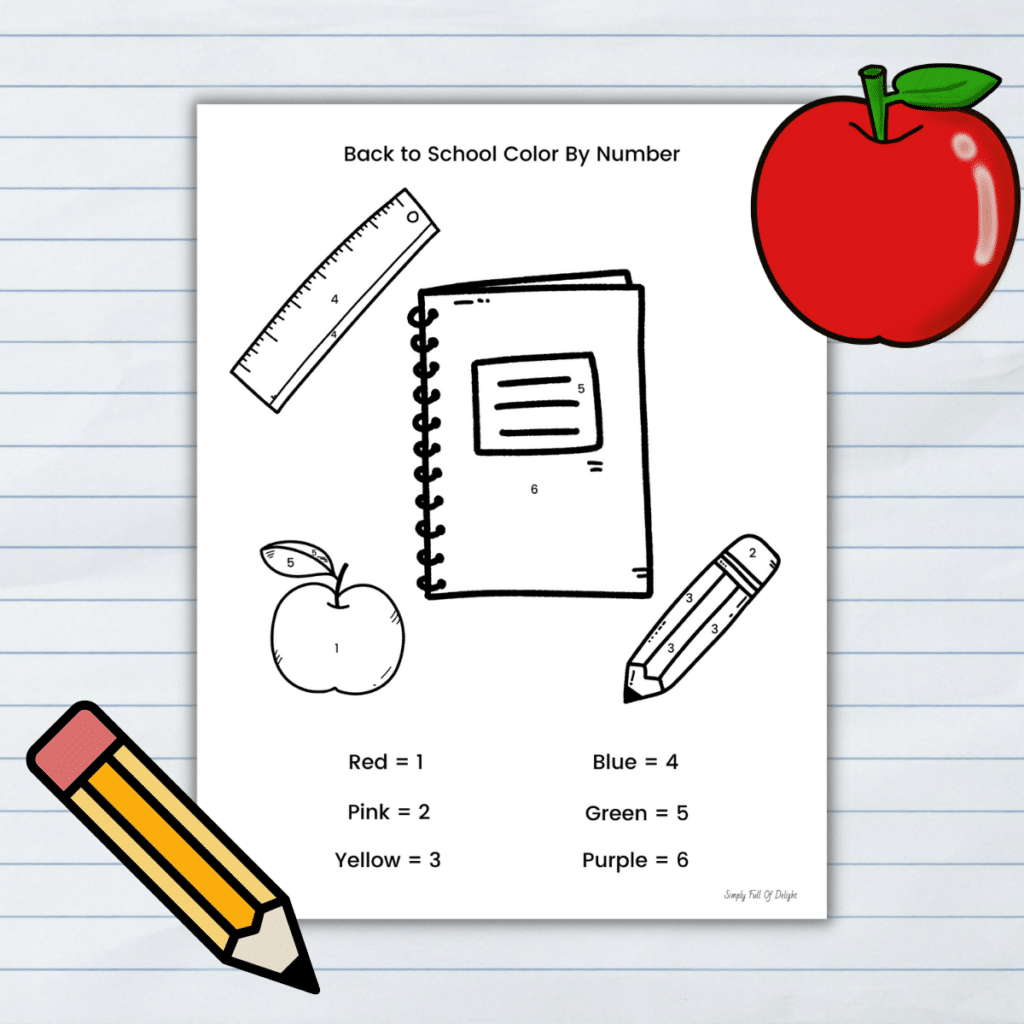 This next free printable is a Back to School Color by Number featuring a variety of school supplies.
There's nothing quite like starting out the school year with a backpack full of new things!
Kids can follow the simple color code at the bottom of the sheet to color the notebook, ruler, pencil, and apple.
This page uses pink along with some classic rainbow colors.
These Color by Number Printables are a fun way for kids to practice their color sight words and fine motor skills.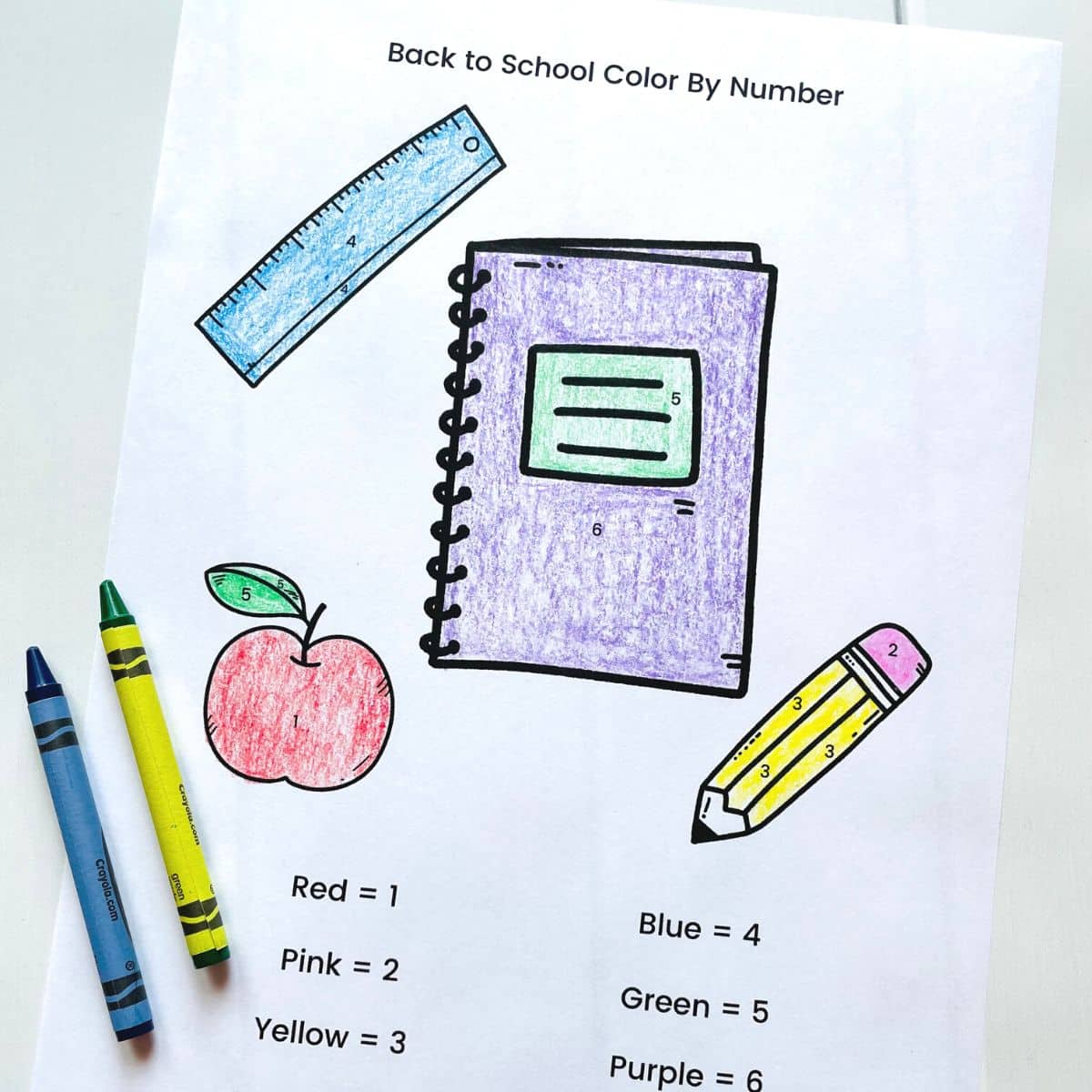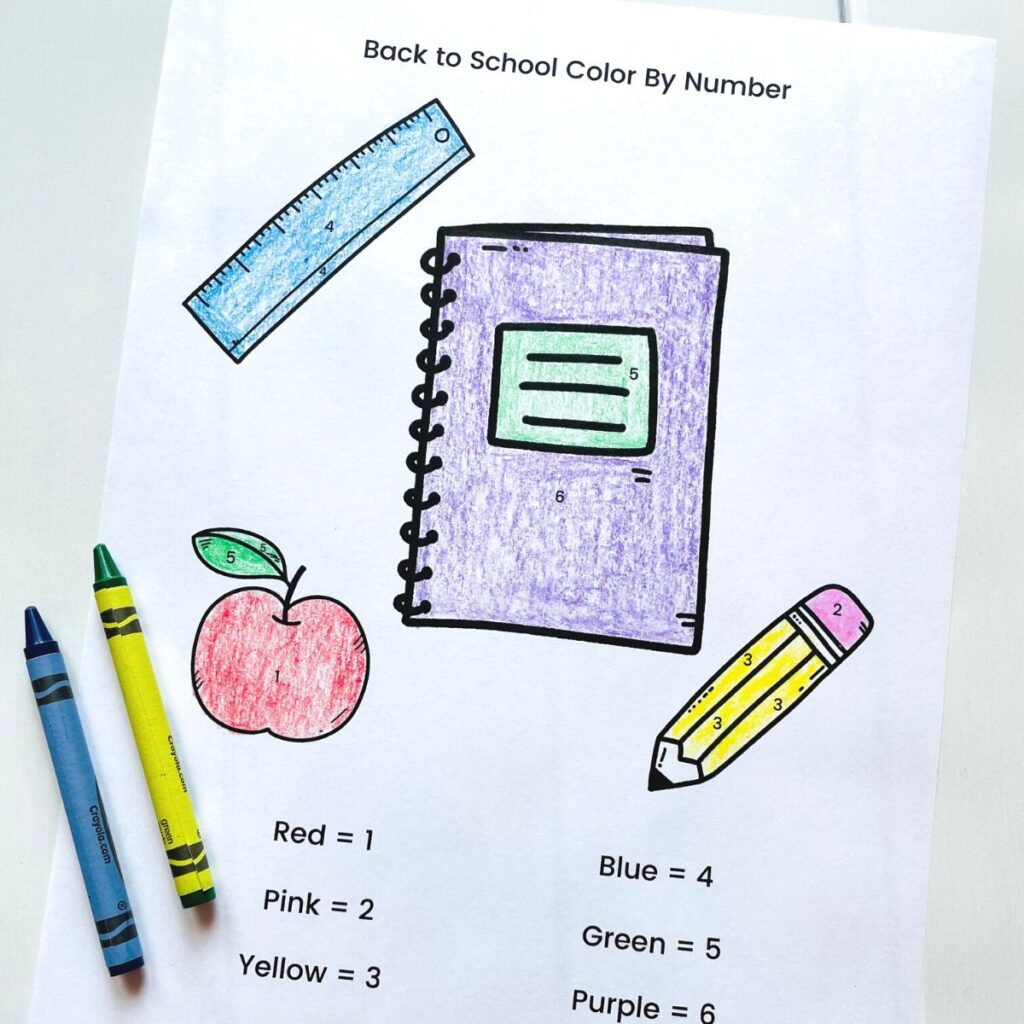 Such a fun number activity with a back to school theme.
You can download the Back to School Color by Number free printables by clicking the black button below.
Globe Color By Number Worksheet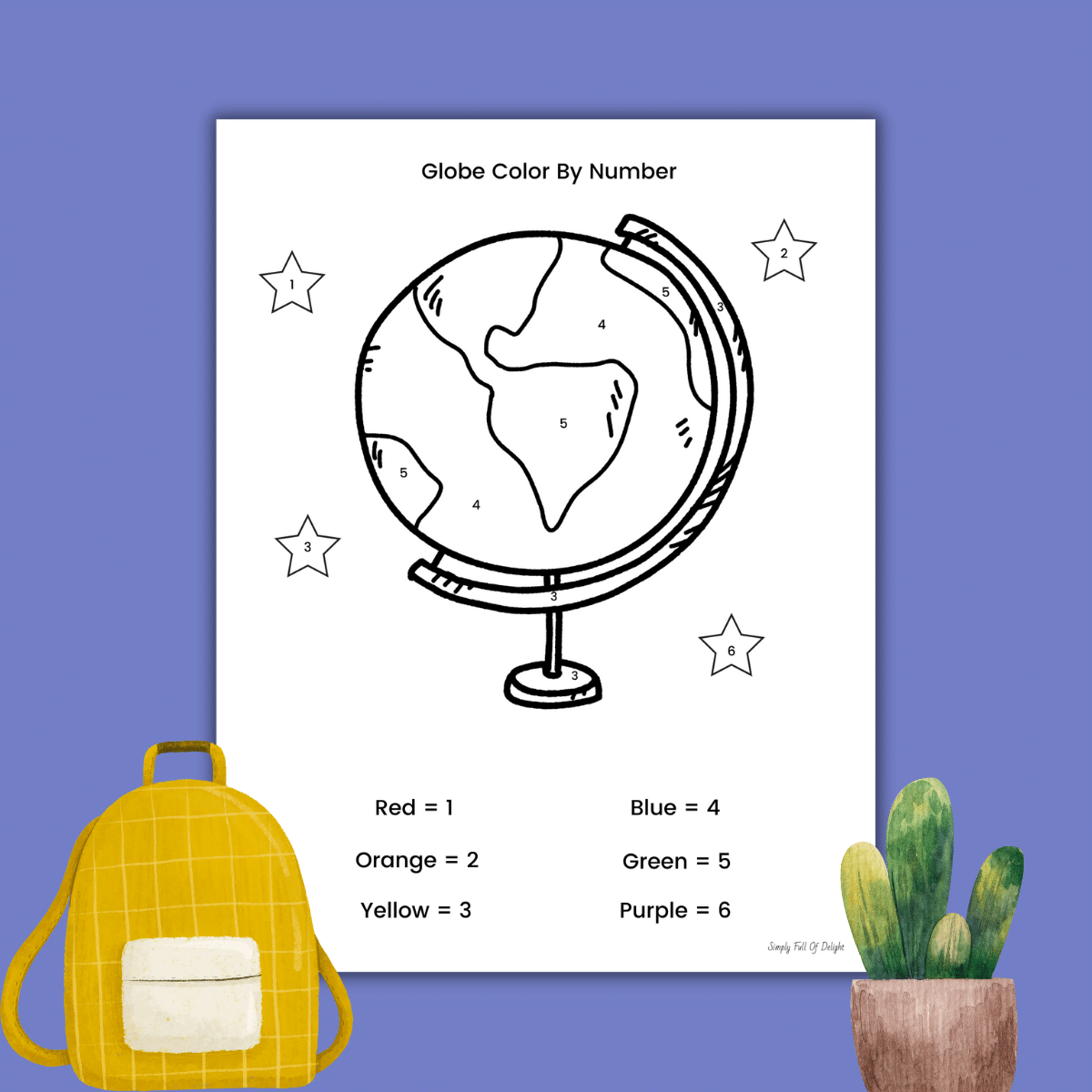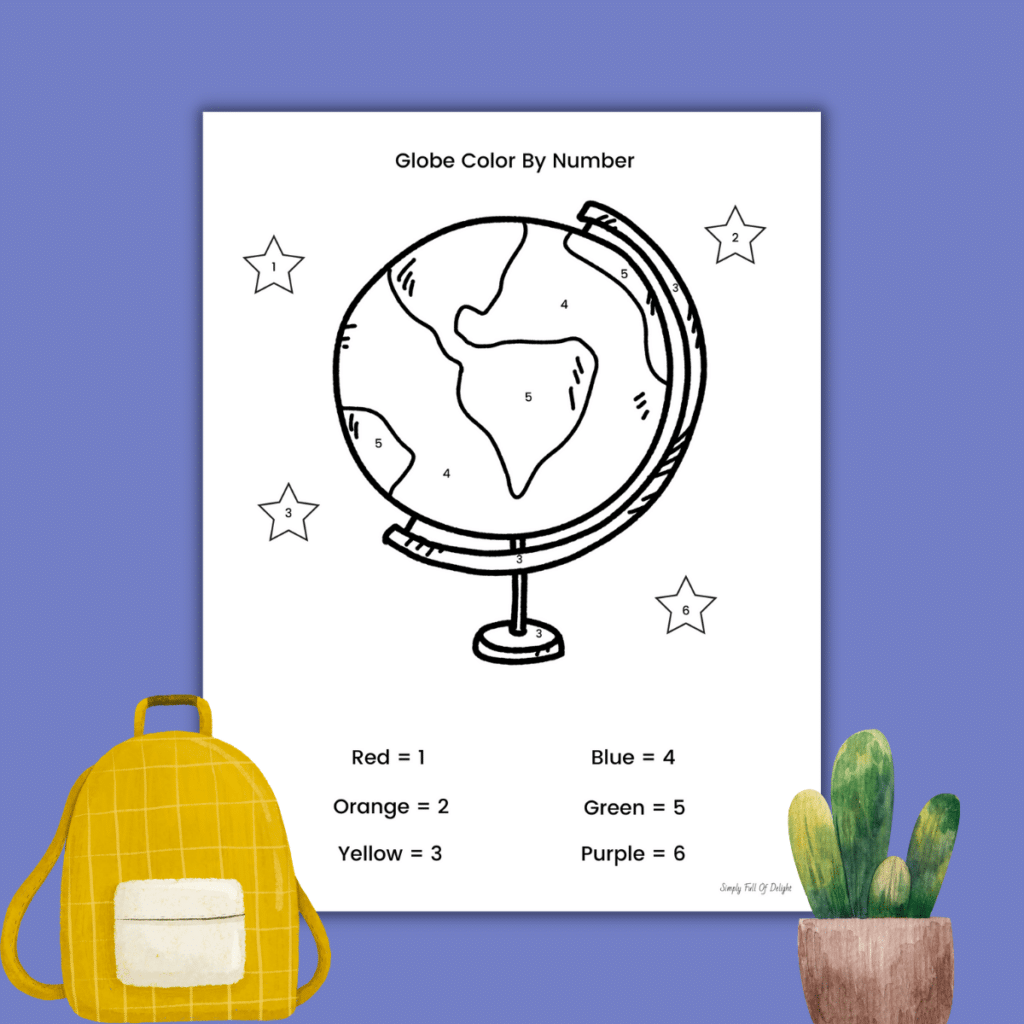 And last of all, I have this Globe Color by Number Worksheet.
My son is obsessed with maps and globes, so I couldn't resist adding these fun color by number sheets.
This back to school worksheet features a globe with 4 stars.
This page includes all the basic colors of the rainbow!
There's a total of 6 different colors used on this fun world globe printable.
I hope you enjoy these free Back to school coloring pages. They are the perfect activity for early finishers or to place in your math centers.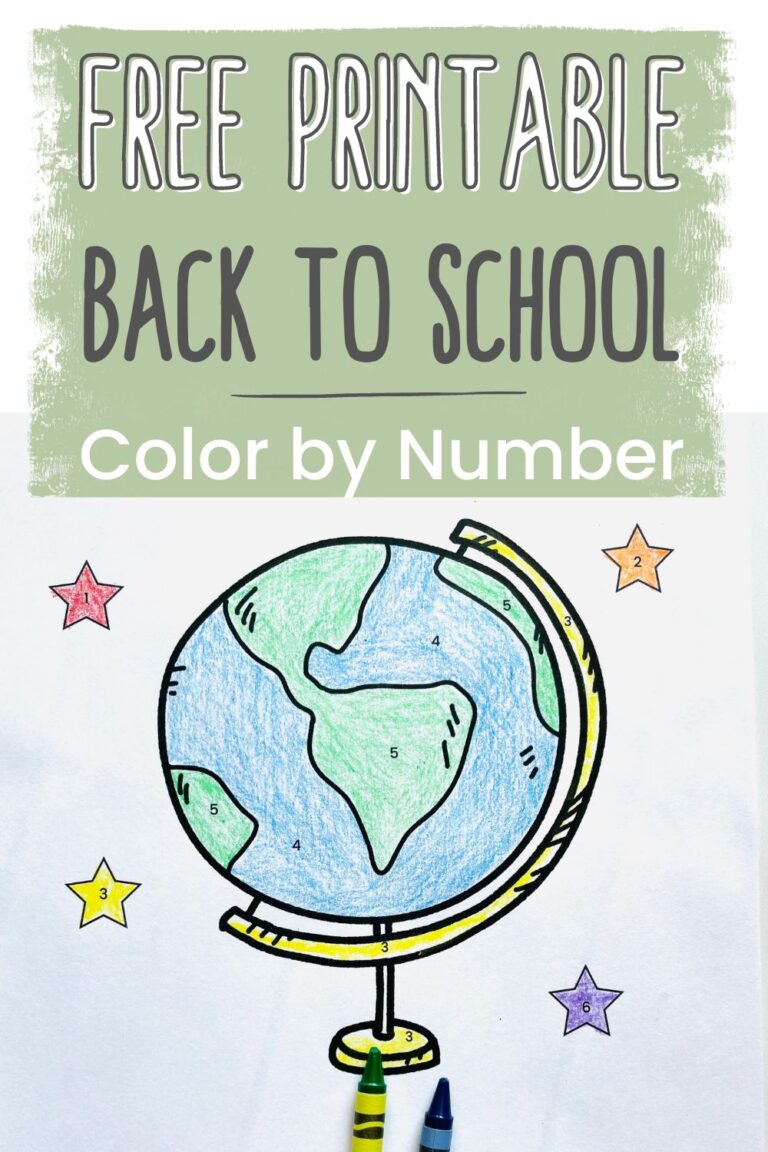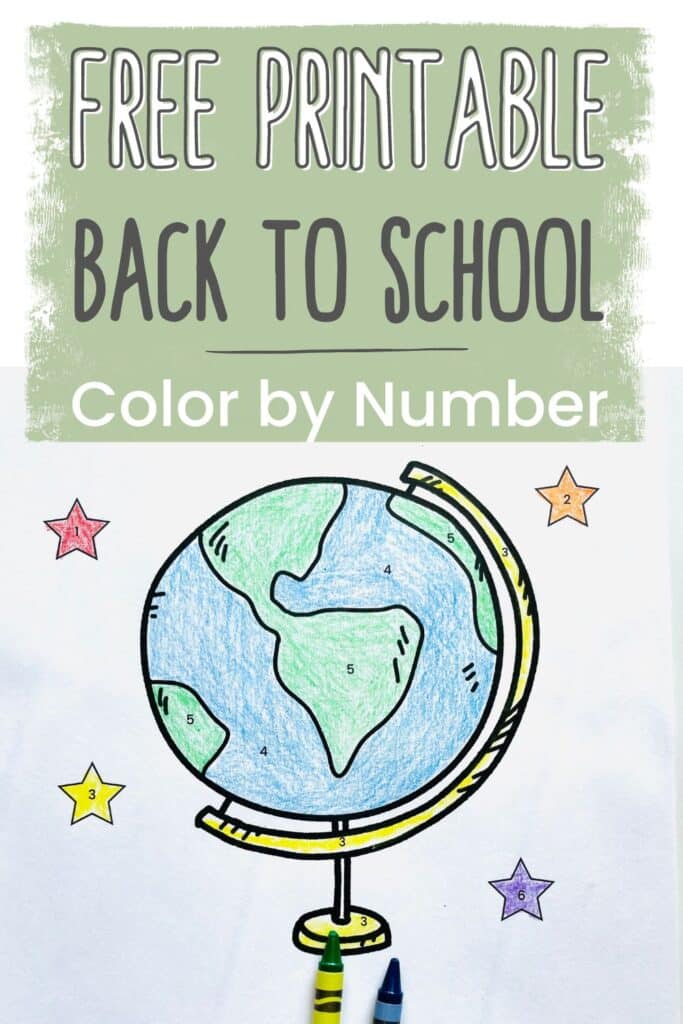 You can grab these Globe Color by Number printable coloring pages by clicking the download button below.
More Color By Number Worksheets
Looking for more Color by Number Coloring pages?
You can find many more here on my blog.
There's some Summer Color by Number sheets here. These are easy and the perfect way to introduce a child to color by number with colored dots as the code.
You'll find an American Flag Color by Number here. Perfect for President's Day, Memorial Day, 4th of July, Labor Day, or any other Patriotic holiday.
There's Valentine's Day Color by Numbers here as well as some St. Patrick's Day Color by number fun activities here!
Plus, there's a fun Easter Color By Number set here. There's 3 different pages that kids of all ages will enjoy.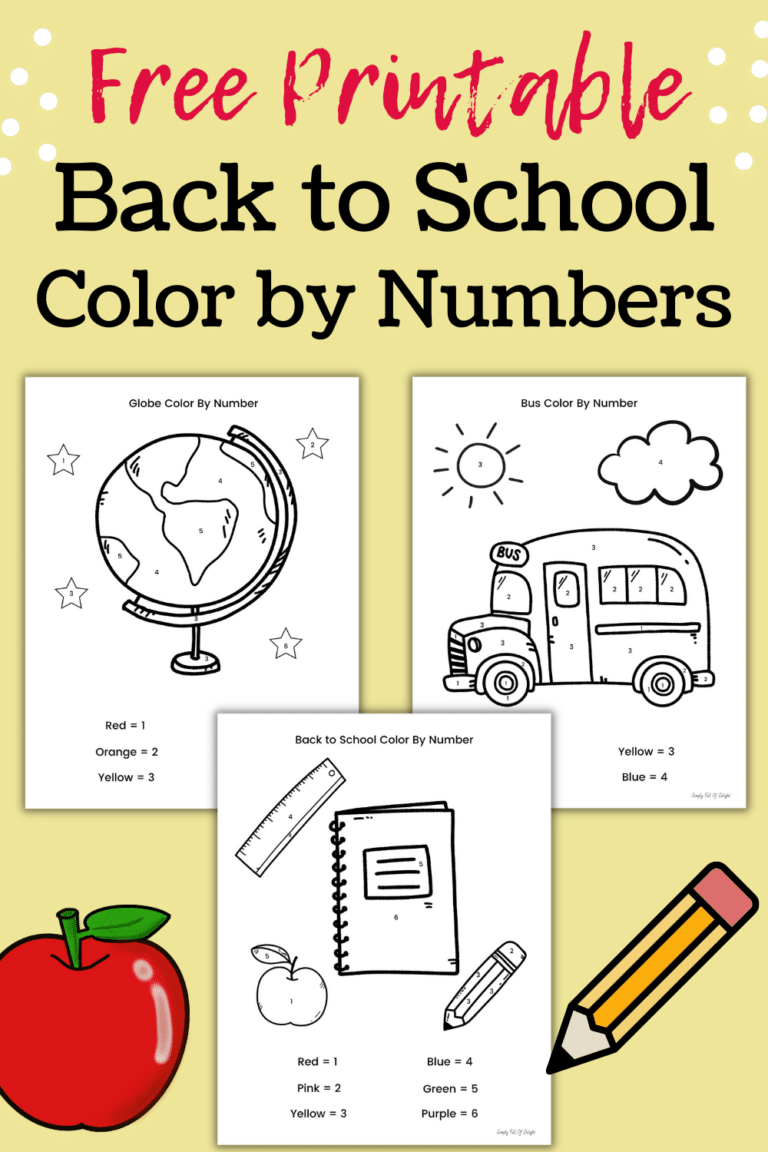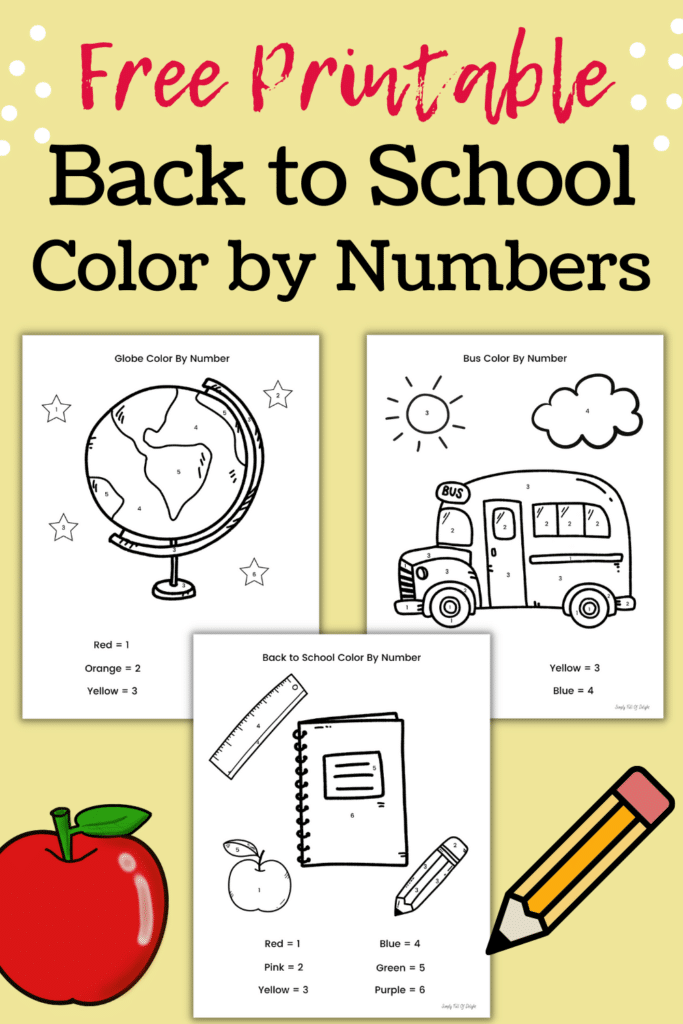 More Back to School Activities for Kids
Looking for more fun back to school activities for kids?
You can find a free First Day of School worksheet here. Perfect for preschoolers and kindergartens to share little about themselves with their classmates!
There's some Free Printable Welcome Back to School Coloring sheets here. These are great for a meet the teacher event or the 1st week of school!
You can find tons of ideas for an All about Me theme here. There's fun craft ideas, free printables, educational activities, as well as some fun sensory ideas as well!
Don't miss these free printable Self Portrait pages. Perfect for your All about Me theme, kids can use the simple printable to draw themselves. What fun!
If you need more ideas for the First Day of School – don't miss these First Day of School Activities. There's crafts, coloring worksheets, and lots of fun ideas!
Plus you can find a great list of free First Day of Preschool Printables here. Tons of great worksheets for the first week of school!
Want to save these free Back to School color by number printables for later? – Pin the image below to your First Day of School Activities for Kids board on Pinterest!