Back to school season is upon us. It seems like summer flew by this year! Here's a fun free printable First Day of School Worksheet that is great for Kindergarten, 1st grade, or Preschool.
Little ones can share with their classmates a little about themselves with this "all about me" first day of school worksheet.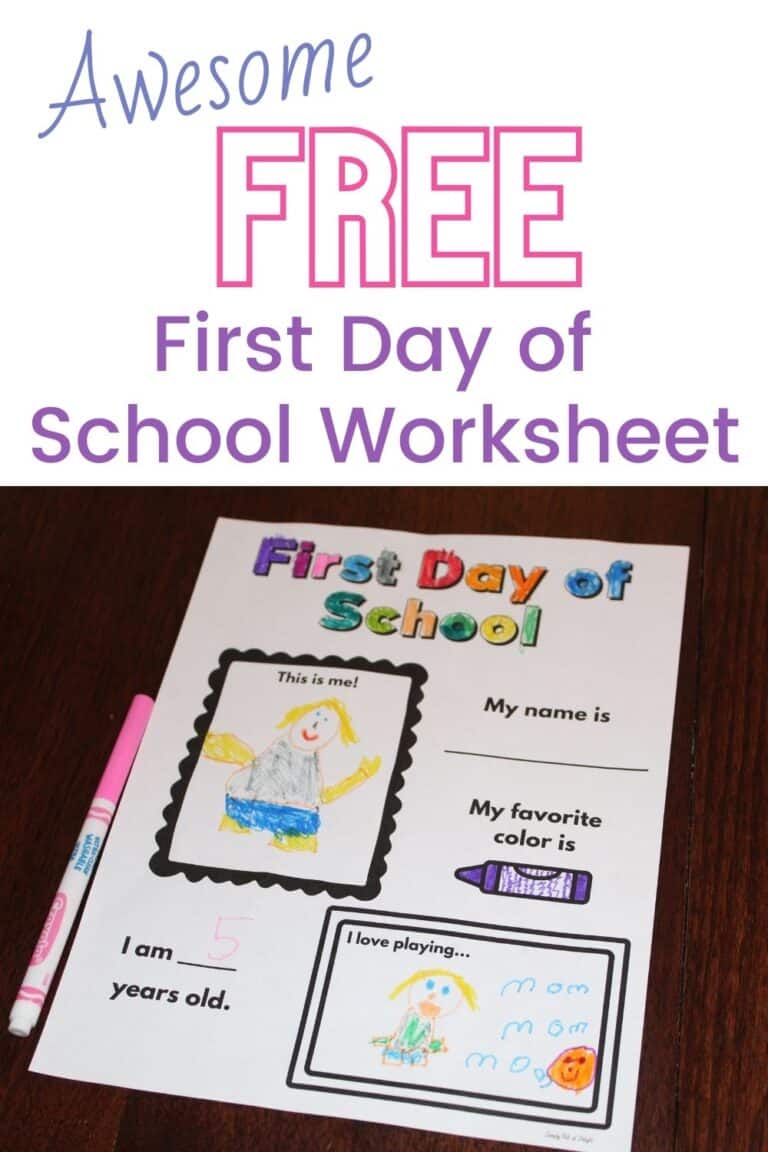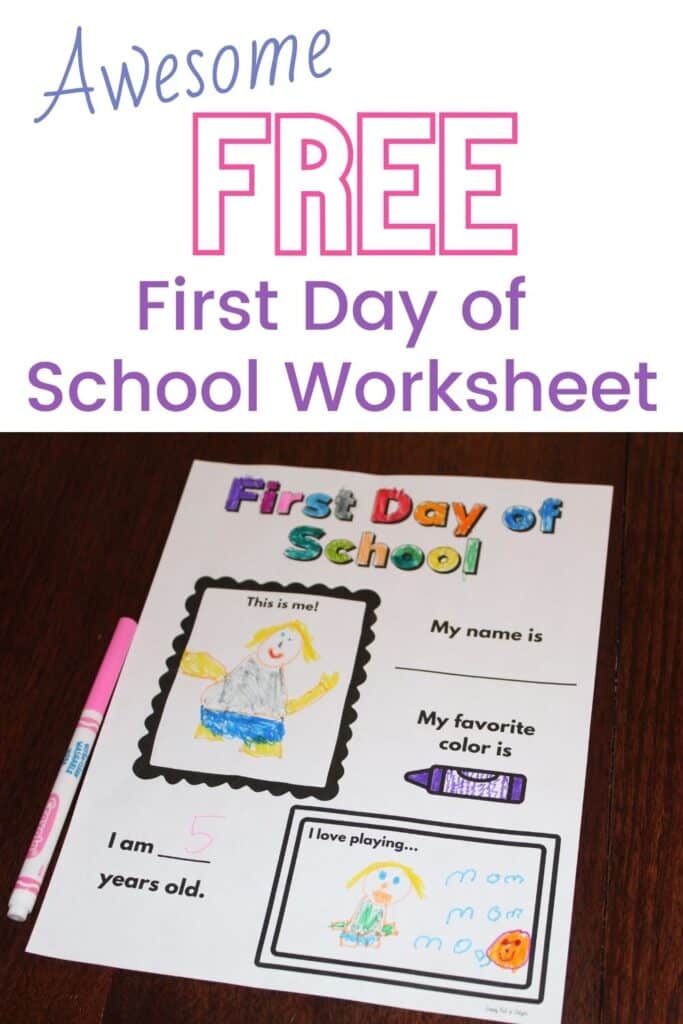 It's always fun to document what kids love and are into each year.
I love looking at how my children's writing and drawings improve each year too.
This First Day of School worksheet is great for a little keepsake for parents!
Supplies for First Day of School Worksheet
** Disclaimer: As an Amazon.com Associate, I earn from qualifying purchases made by readers clicking my links at no extra cost to you.
For this project you will need:
– the Free First Day of School Activities pdf (See the blue Grab the Printables box below)
– Coloring supplies (My kids love these Crayola thin line markers, but crayons or colored pencils work great too!) I highly recommend Crayola. If you have ever colored with off-brand crayons, you know there's a huge difference in quality and Crayola has never let us down!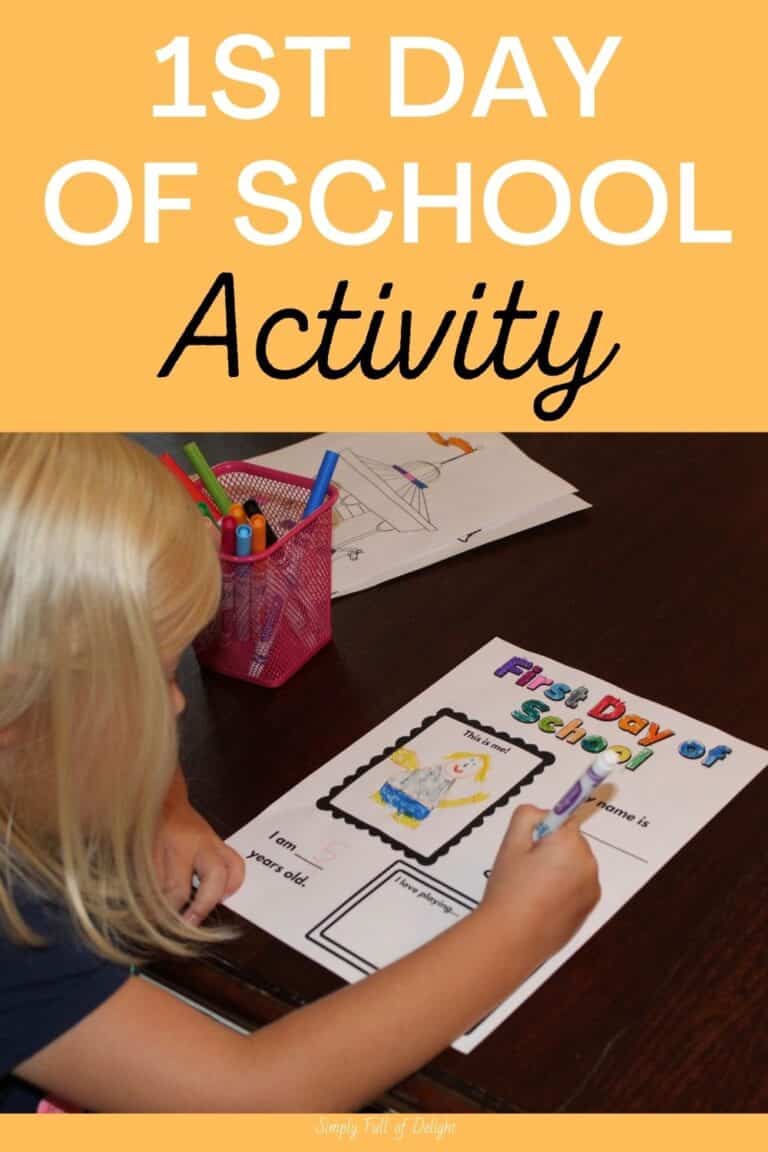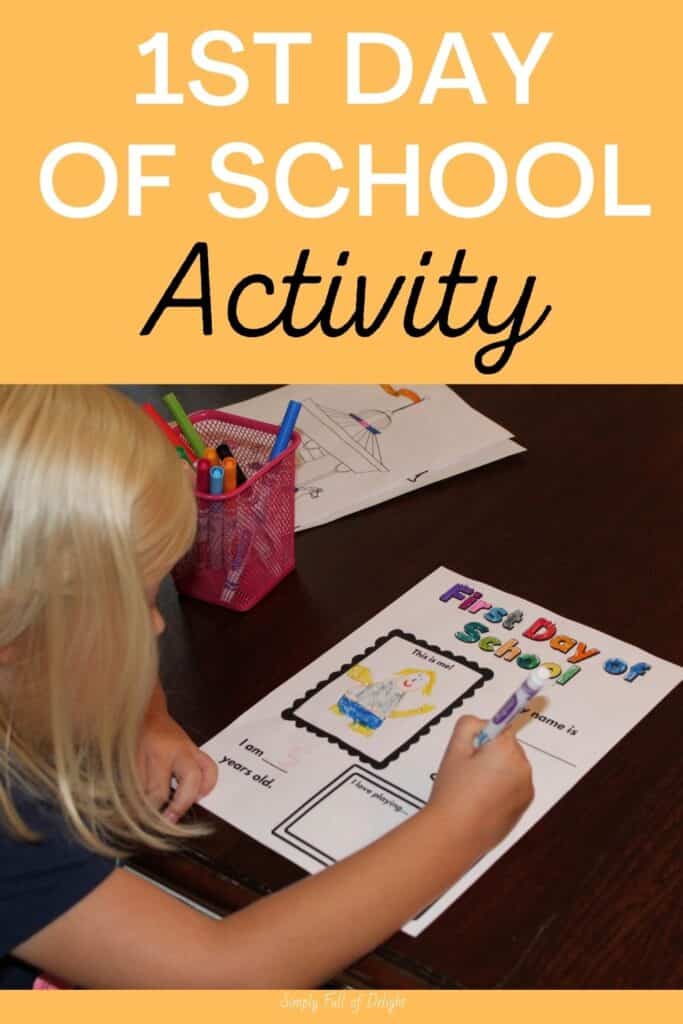 This is Me on the First Day of School Worksheet PDF
This first day of school worksheet pdf has bubble letters to allow for coloring and creativity.
There's a little frame for your child to draw themselves.
It's fun to watch some kids meticulously draw the exact outfit they are wearing, right down to the color of their shoes.
Meanwhile other kids forget they have a nose. LOL Love seeing those personality differences!
There's a space where kids can write their name and age as well as color the crayon their favorite color.
There's a second frame that says "I like playing…" where kids can draw a picture of one of their favorite things they like to play.
Be sure to give them ideas of what they can draw here, such as themselves playing soccer, blocks, with a pet, swinging, etc.
I laughed when I saw that my daughter wrote "Mom, Mom, Mom!" next to herself kicking a ball.
How very accurate.
Can you relate? LOL
I hope this free First day of School worksheet helps you capture some precious memories of this new school year and is a keepsake for your kids and a great way to start off the school year!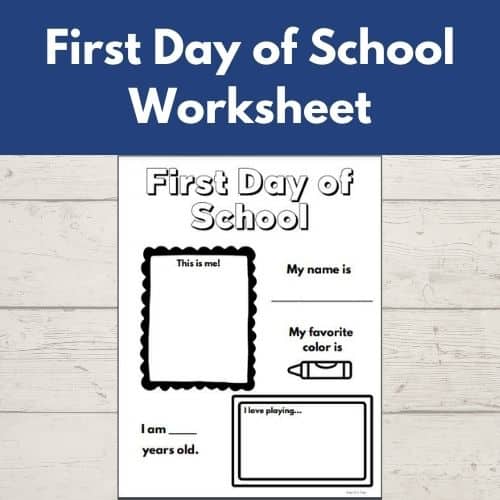 First Day of School Free Printable
You can grab the free First Day of School Pdf below!
More First Day of School Kids Activities PDFs
If you are looking for other fun First Day of School Activities PDFs, be sure to check out these free Number Coloring Pages.
These are great for practicing number recognition and simple counting skills.
You'll find a back to school coloring page here from Kindergarten Worksheets and Games that would be a fun activity for 1st day lesson plans.
Also, here's some fun free summer themed Color by Number pages. Great for that transition from summer to school!
Color by numbers are excellent for fine motor skills, number recognition, and building focus. There's also an American Flag Color by Number here.
If you are looking for a great first day of school photo op for your child or a classroom full of kids, be sure to check out these first day of school signs!
There's so much variety! There's chalkboard signs as well as first day of school sign digital downloads!
So many cute ideas to capture that First Day of school!
Alright! That's it!
I hope this first day of school activity helps your kid start off the school year in a fun way!
Whether you have one student or a whole classroom, I hope you are able to use this free printable first day of school printable and make some memories of the 1st day.
Not ready to print today?!
Pin the image below and save it for later!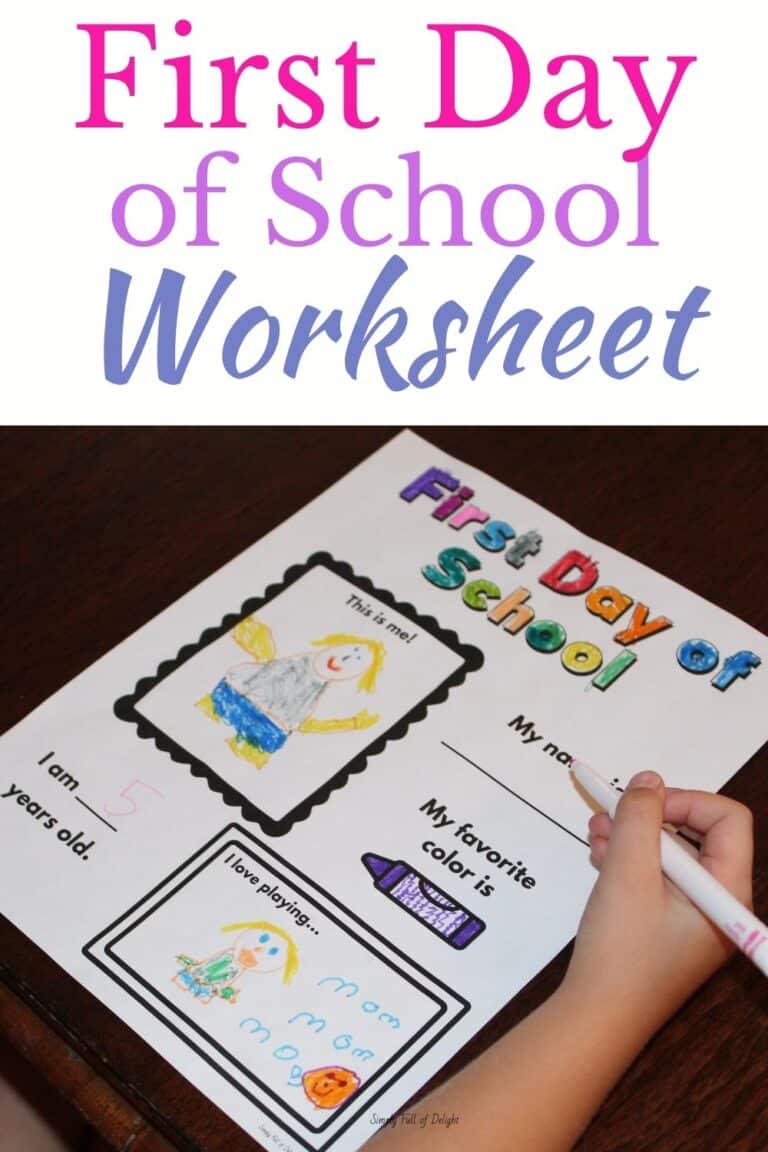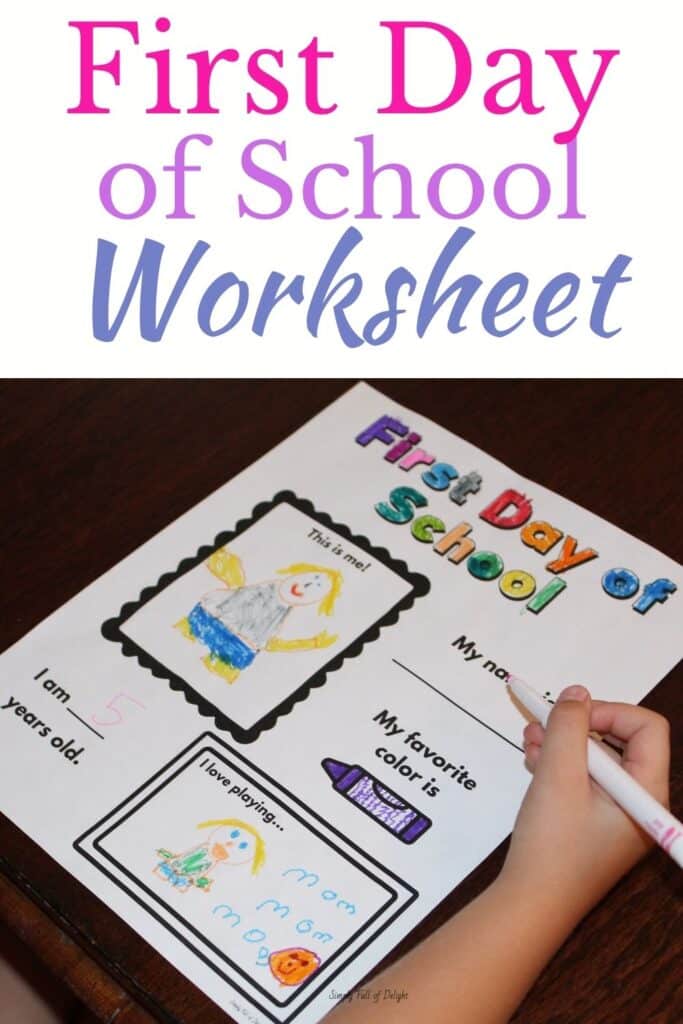 Looking for the Free Printable?
Join my Email List and get this printable and many more in the Resource Library for my subscribers!
The password for the freebies is in the first email I send and in the weekly emails as well!)