Get ready for the first day of school with this All About Me Self Portrait free printable. This is a great back to school activity for preschool and kindergarten!
Kids can use crayons or markers to draw the details of their face onto the self-portrait face outline.
There's several All About Me self portrait printables to choose from!
(Mostly because I was having fun creating and couldn't decide which one I liked best! LOL)
You can grab an oval face, a rounded face, or a side profile page.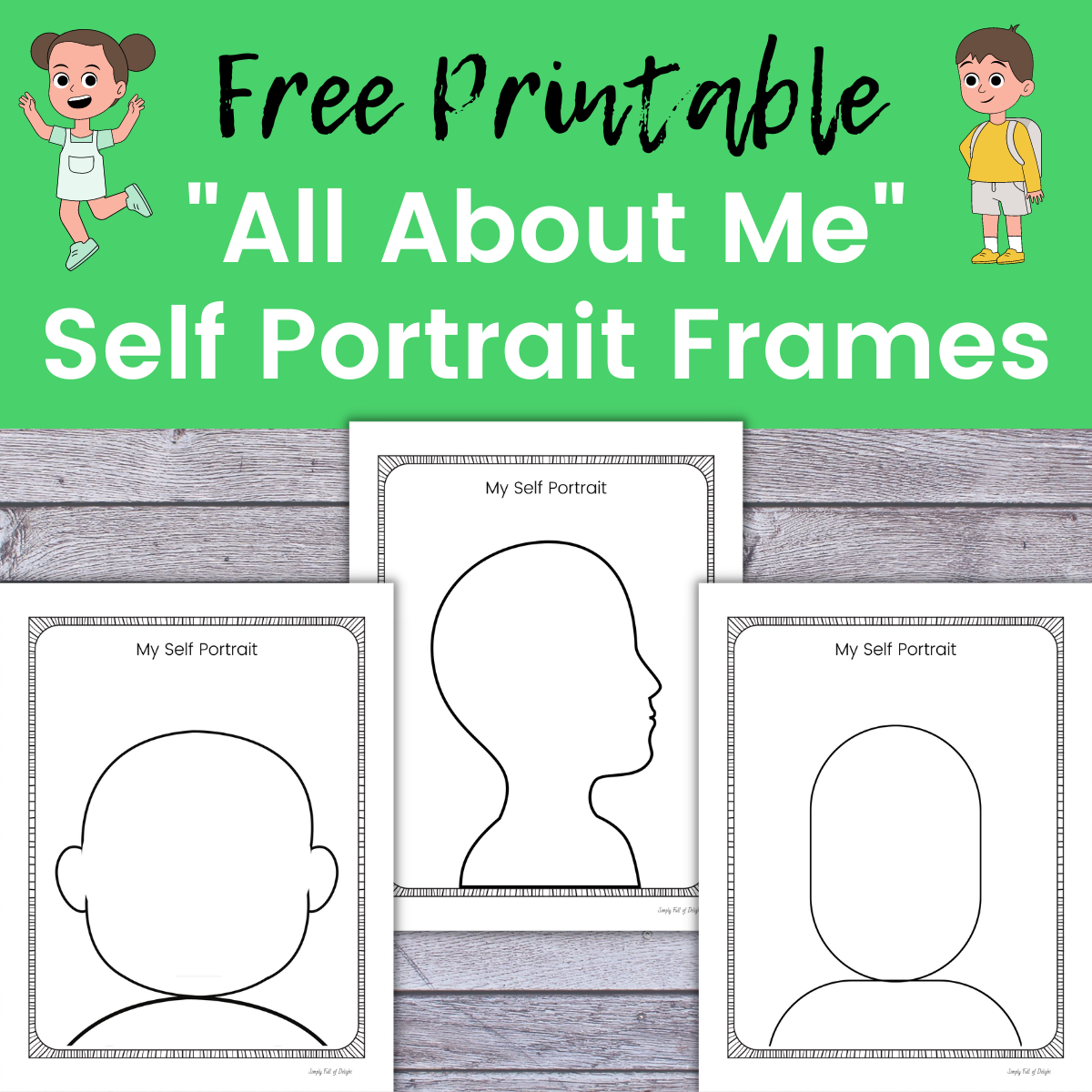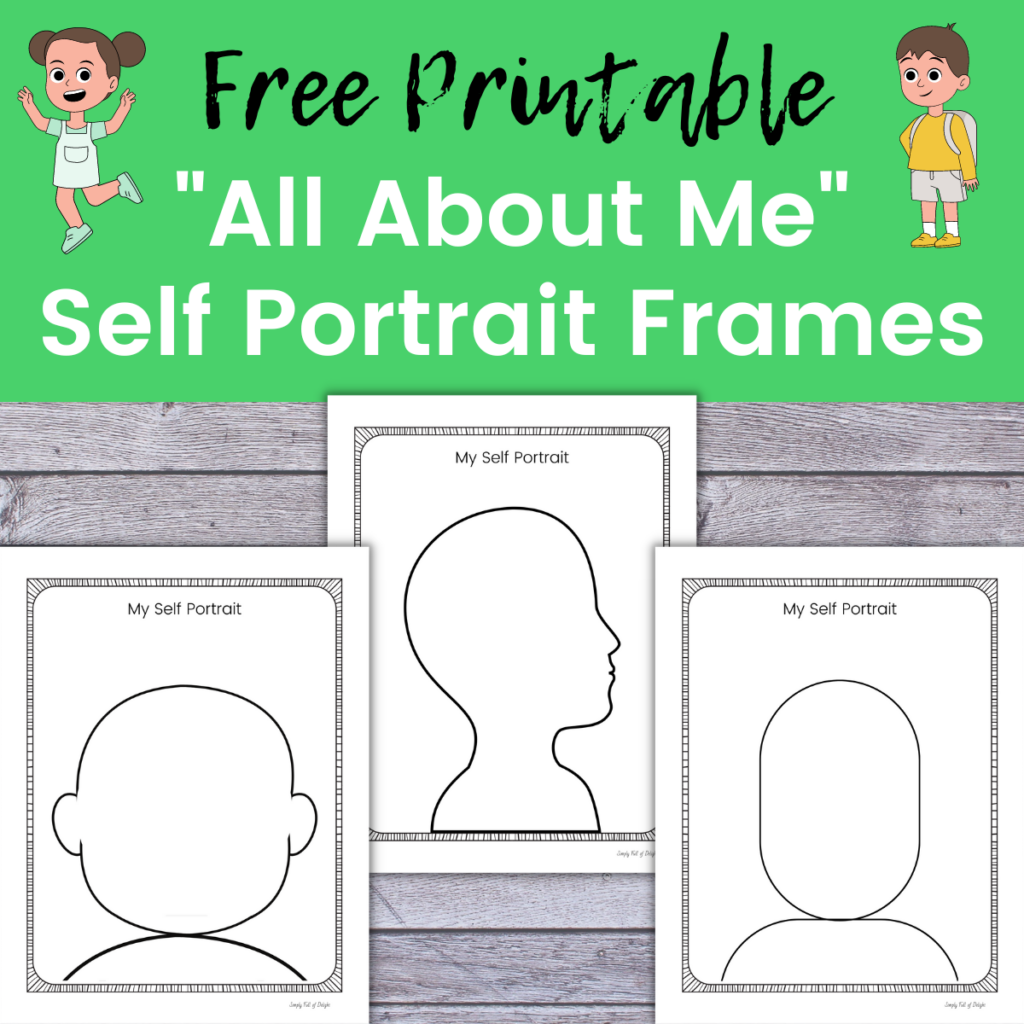 These All About Me Portraits are a great way for little ones to talk about themselves and get to know their classmates.
They work well in an All about Me theme and could be a great bulletin board display idea during your back to school season.
Doing a self portrait helps kids identify their facial features and body parts.
Drawing is great for fine motor skills and is a fun way to practice pencil grip.
Let's take a look at the free printables!
All about Me Self Portrait Template – Oval Face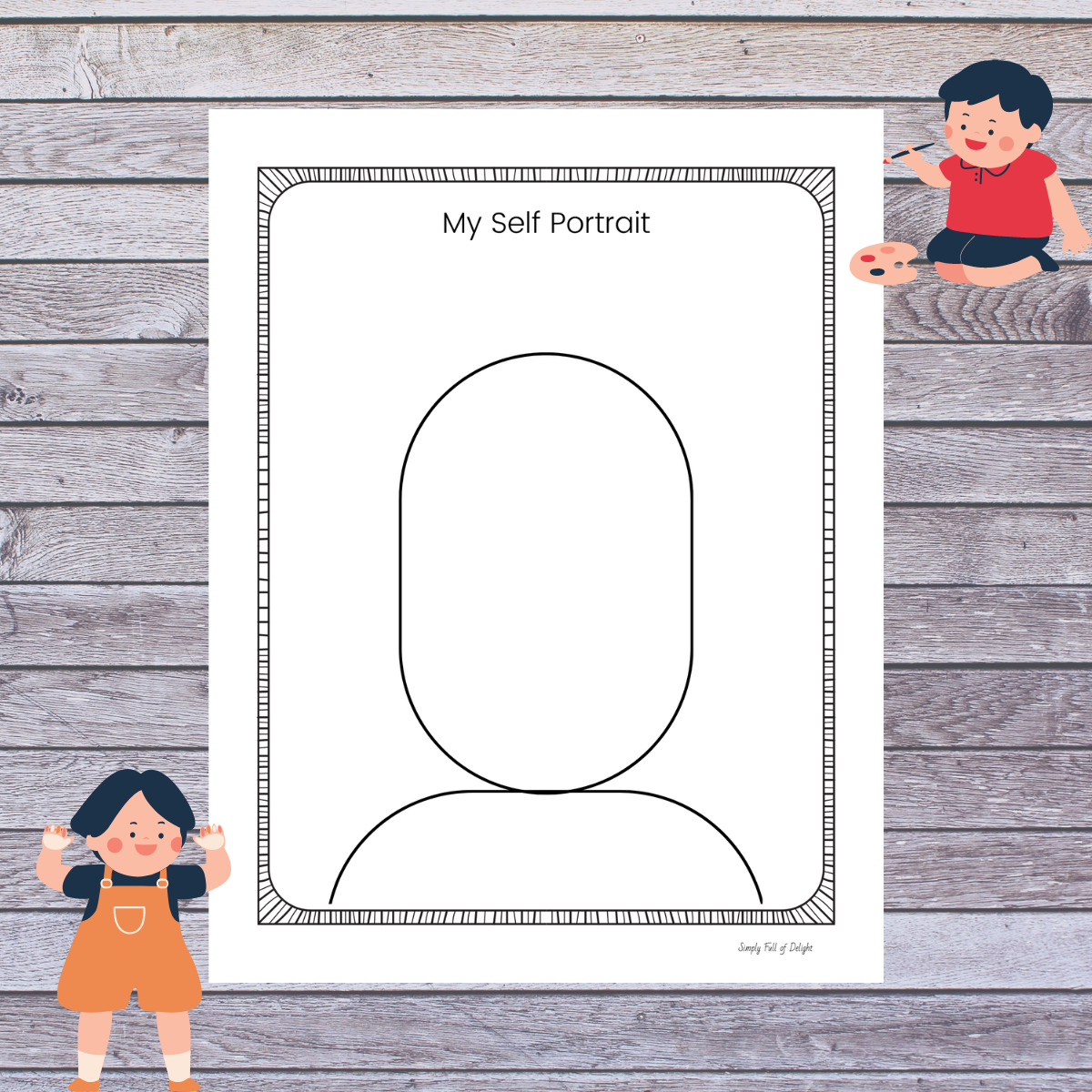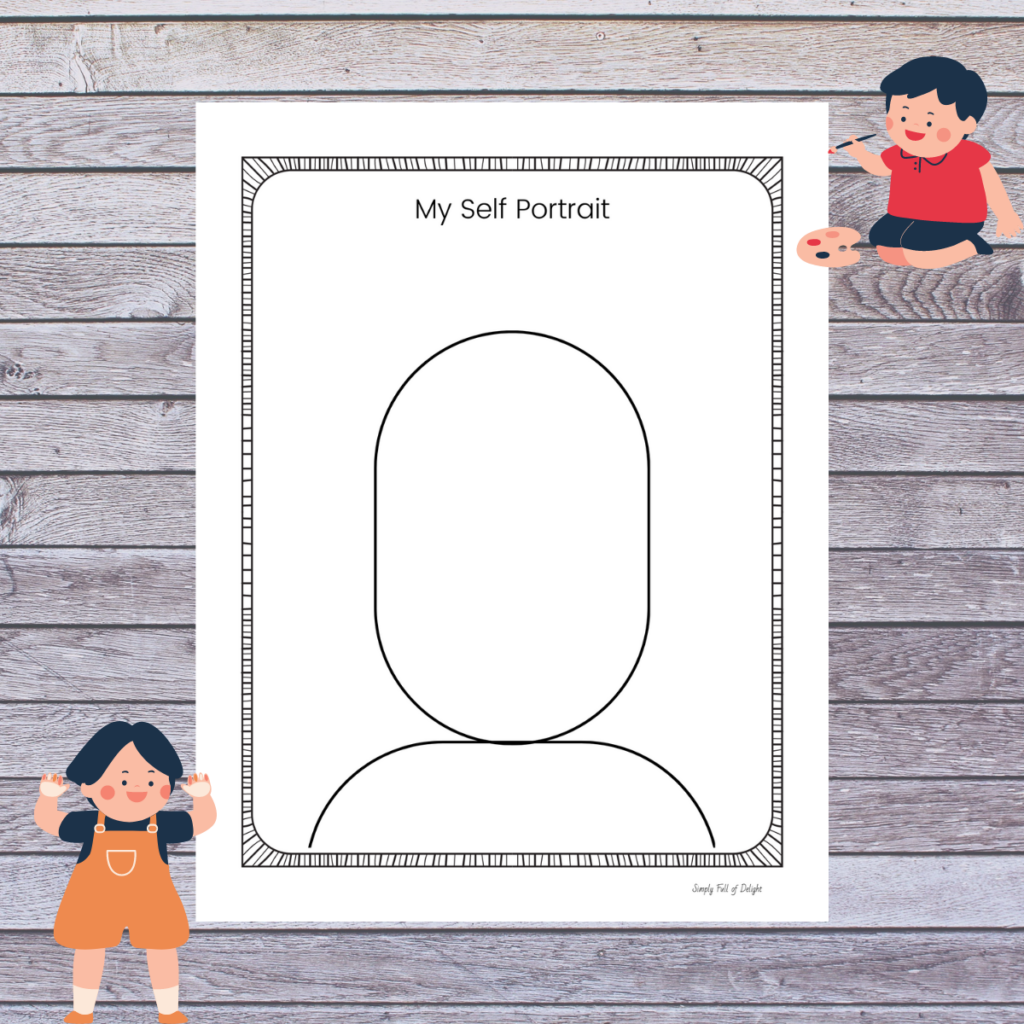 First up, is the Oval Face All About Me self portrait template. This free printable features an oval shaped head with shoulders.
Kids will enjoy drawing their eyes, nose, mouth, hair, and more!
There's a bit of room around the head as well as on the shirt for kids to draw some extra designs. What fun!
You can see my daughter added a fun t-shirt design as well as a rainbow above her head. Too cute!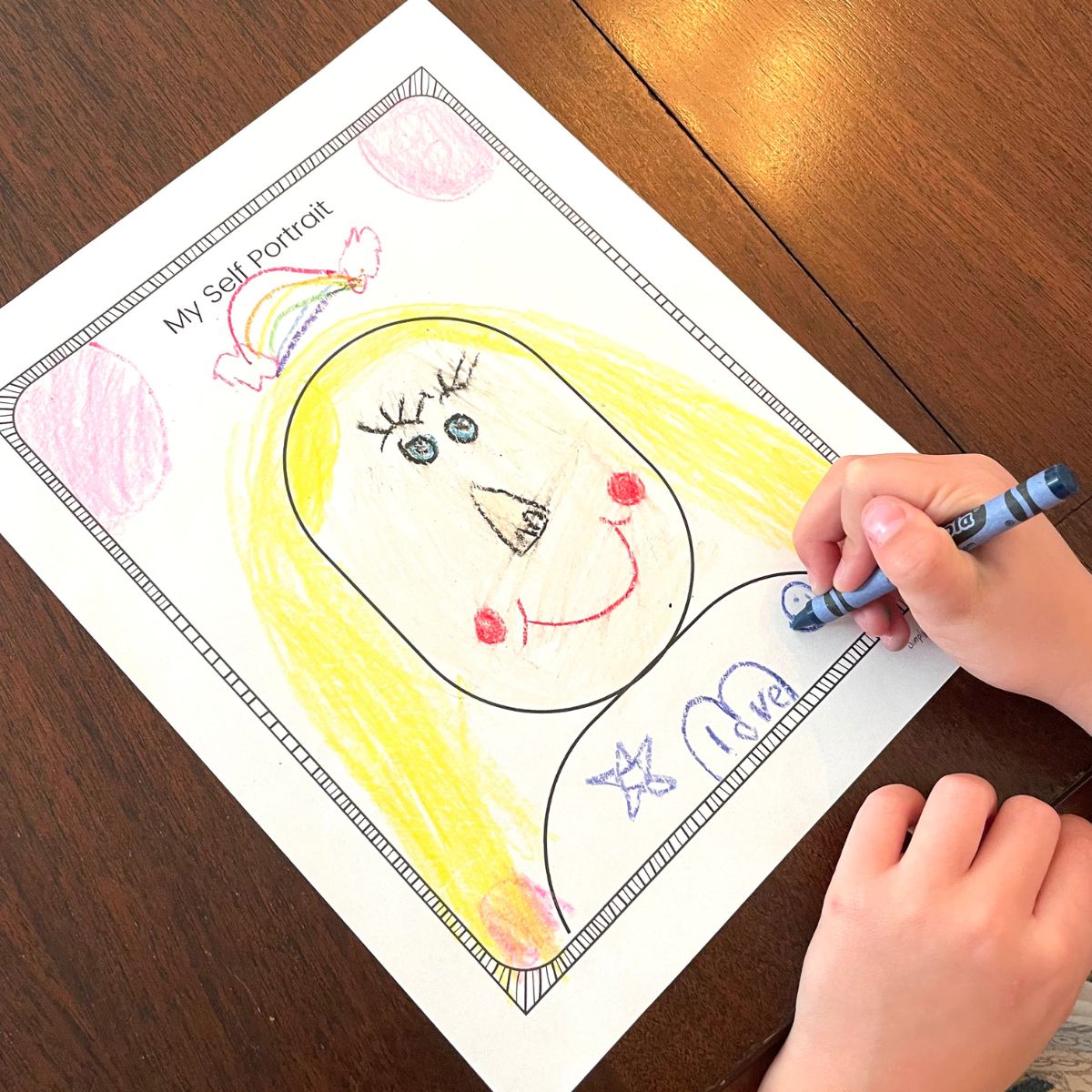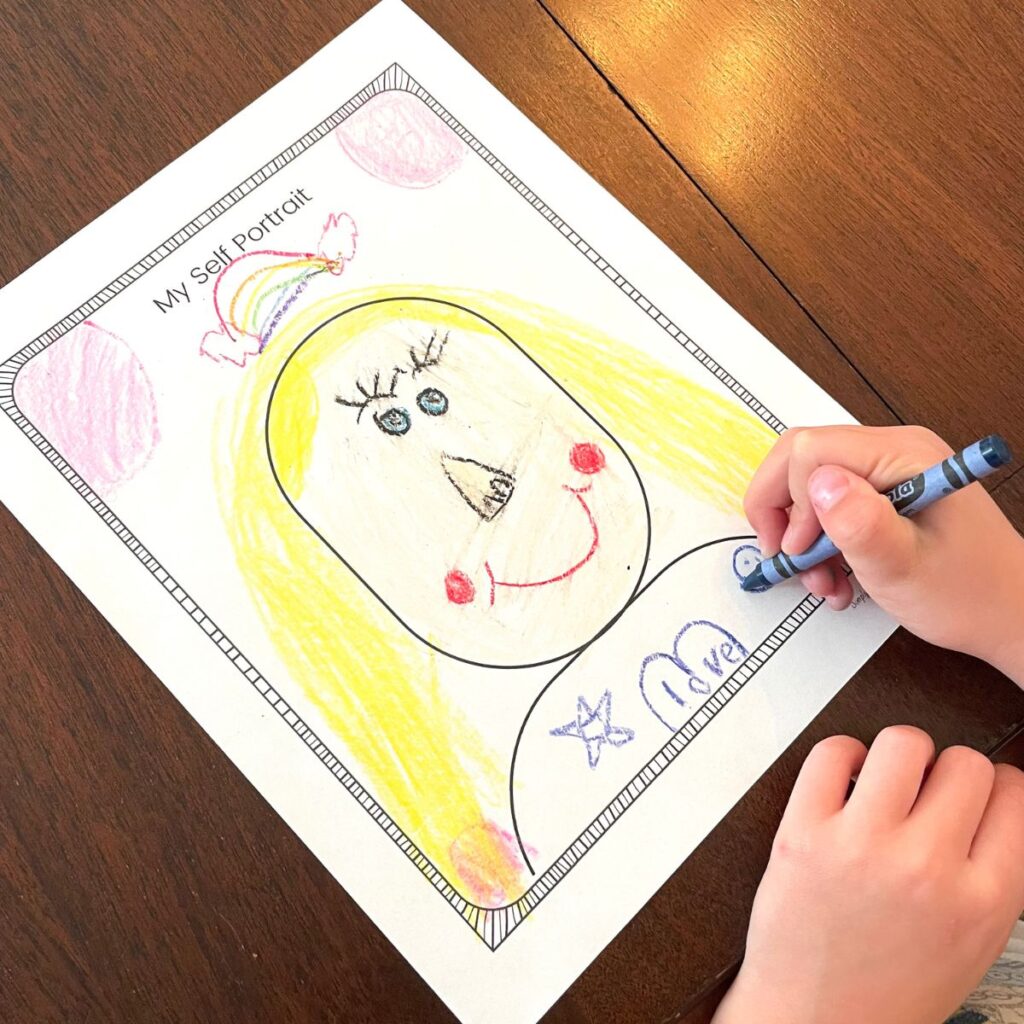 You can grab the Oval shape face printable pages by clicking the black download button below.
All About Me Portrait Template PDF – Round Face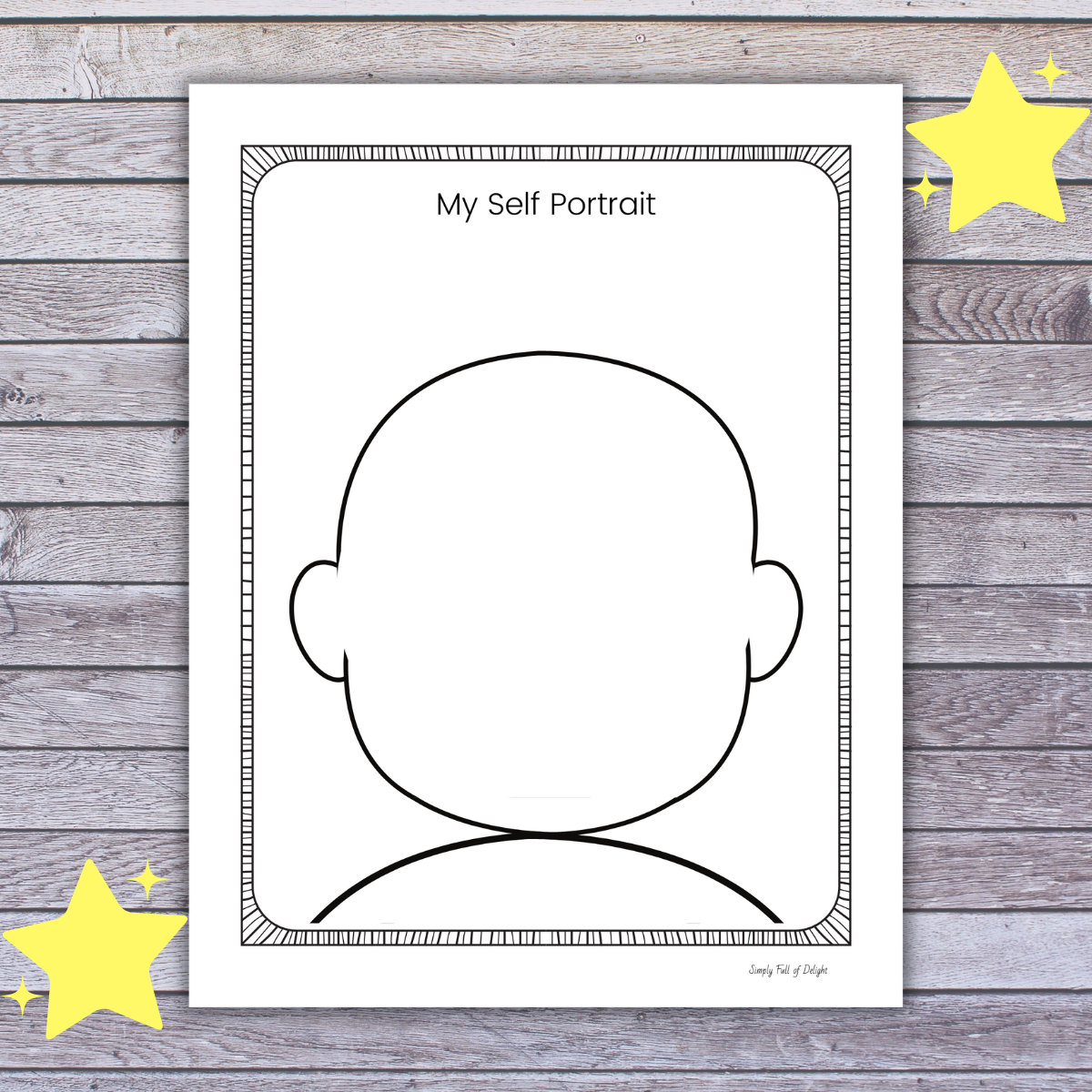 This next blank face template is the rounded face All about Me portrait template PDF.
This all about me picture frame has a blank round head with ears and shoulders.
Kids can draw their own eyes, nose, mouth, hair, and more!
I enjoyed how my daughter drew her teeth, used a pretty accurate hair color, and added a cute design to her shirt.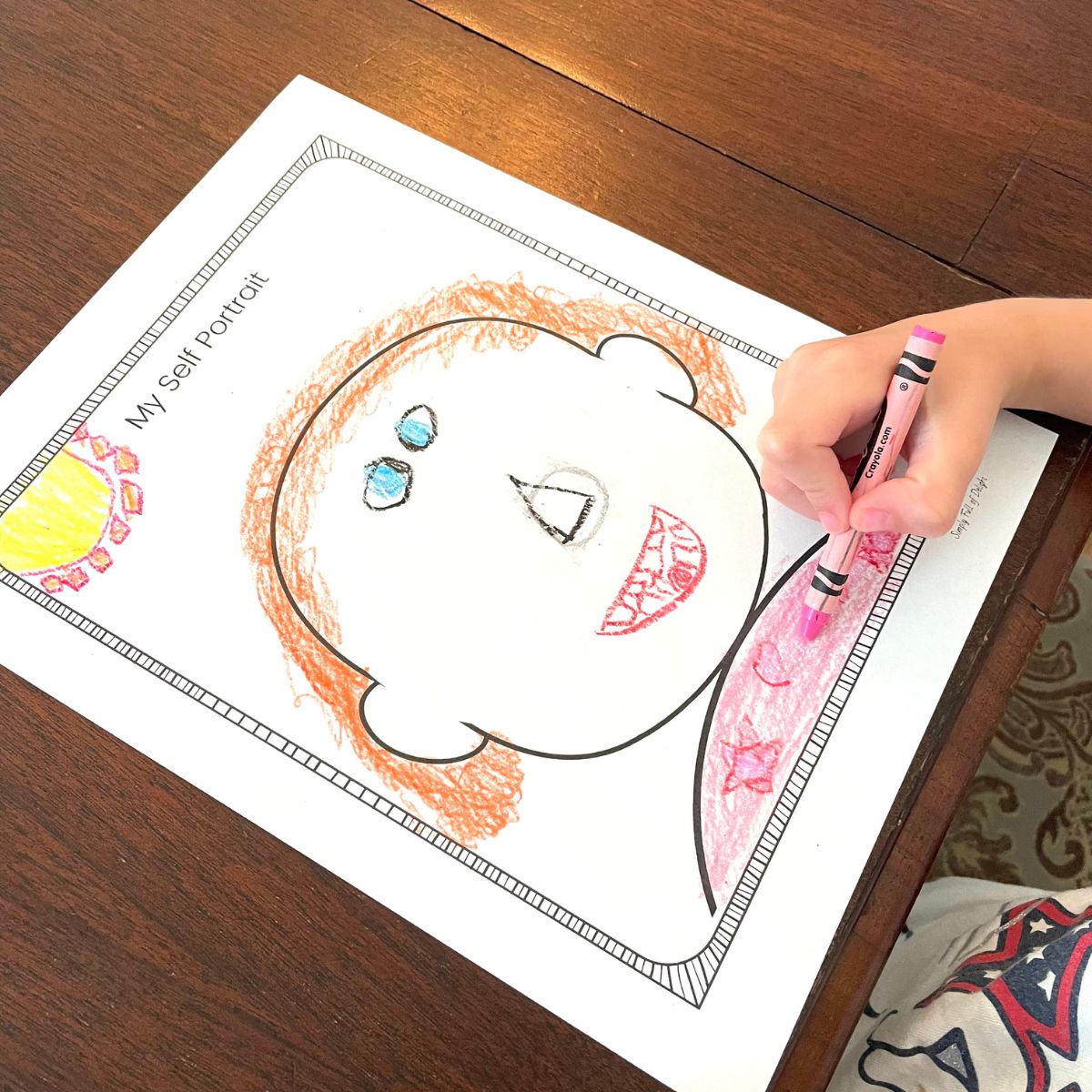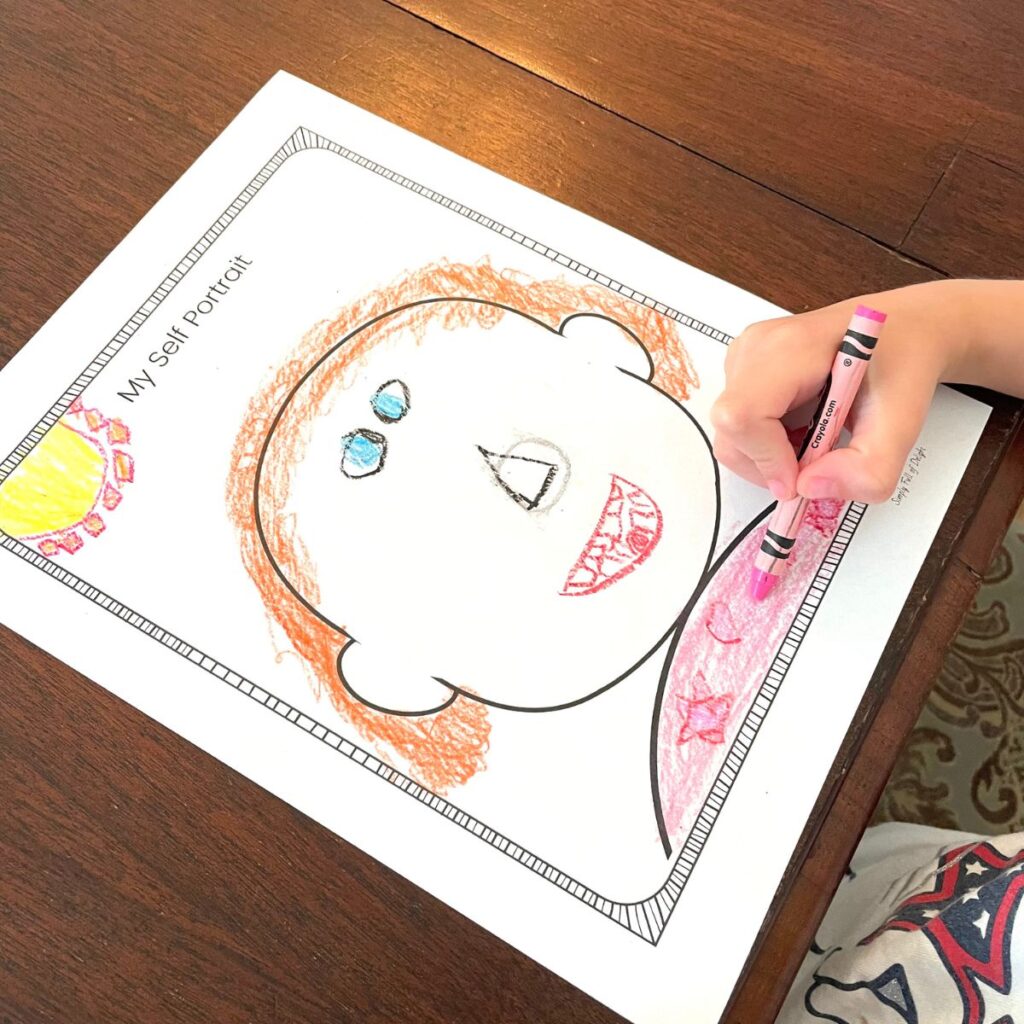 She even added a sun in the sky. Such a fun keepsake!
Get the Round face All about Me Portrait PDF by hitting the black download button.
All About Me Picture – Side Profile printable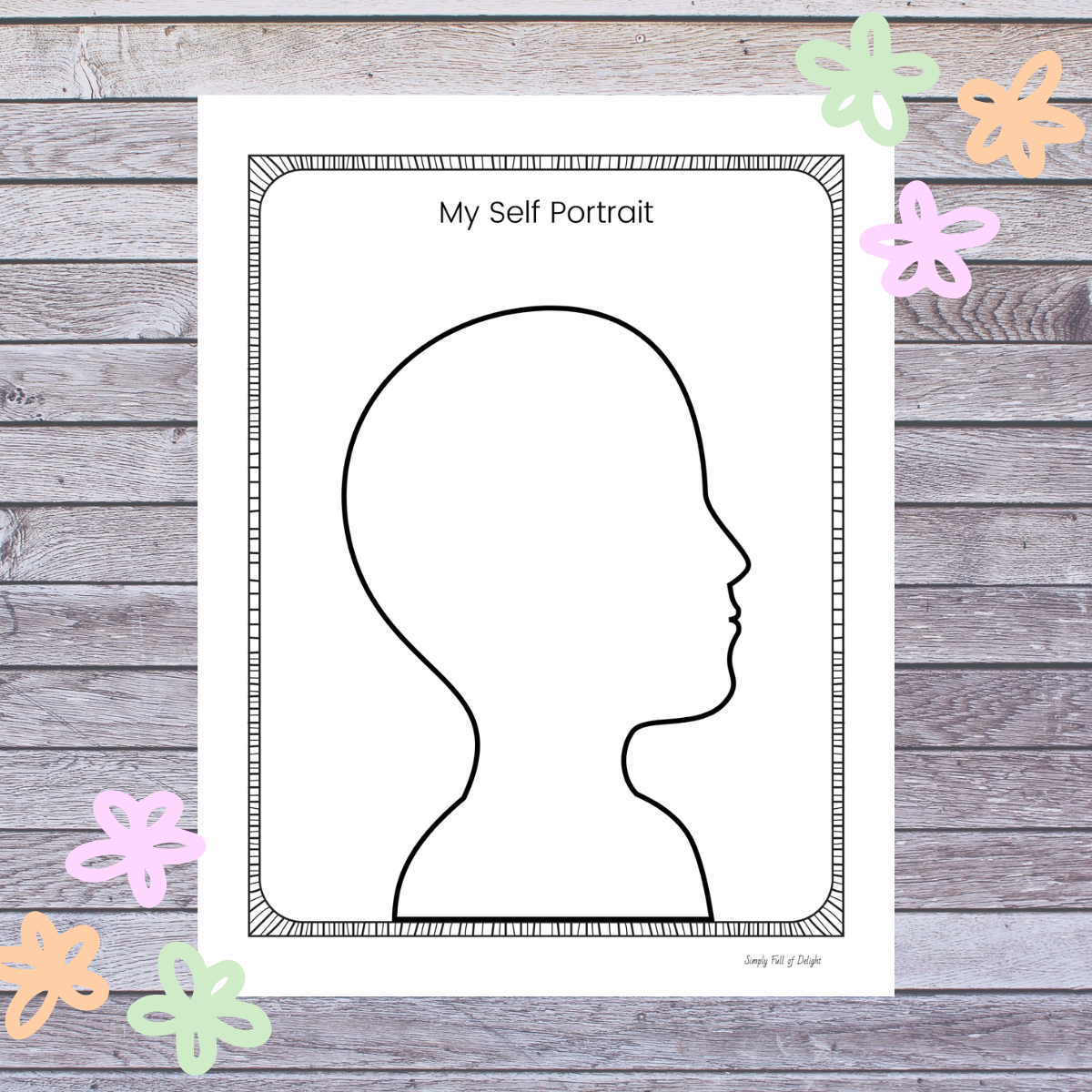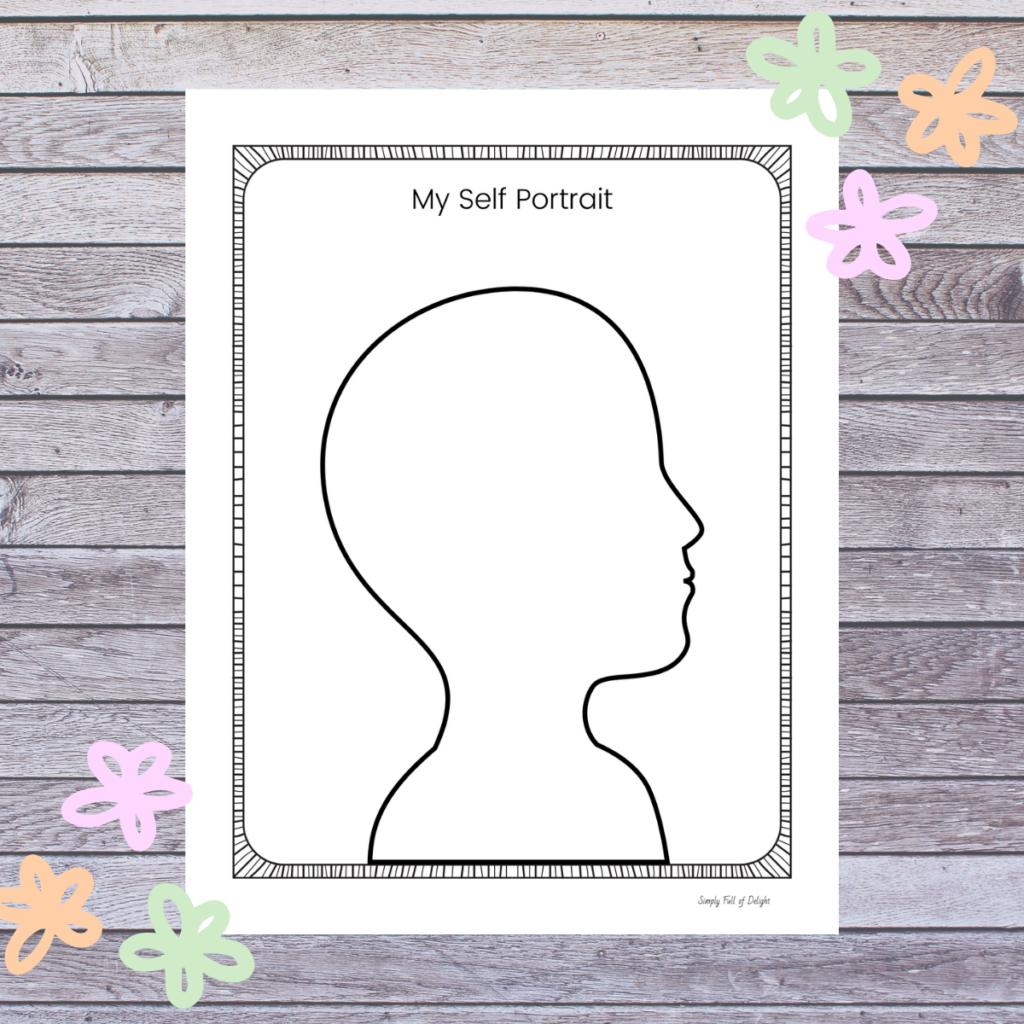 This last All About Me Picture is a side profile printable.
This one is perfect for a self portrait or displaying what kids love.
Kids can fill the head with the things they love (like their favorite food, favorite color, sport, etc.)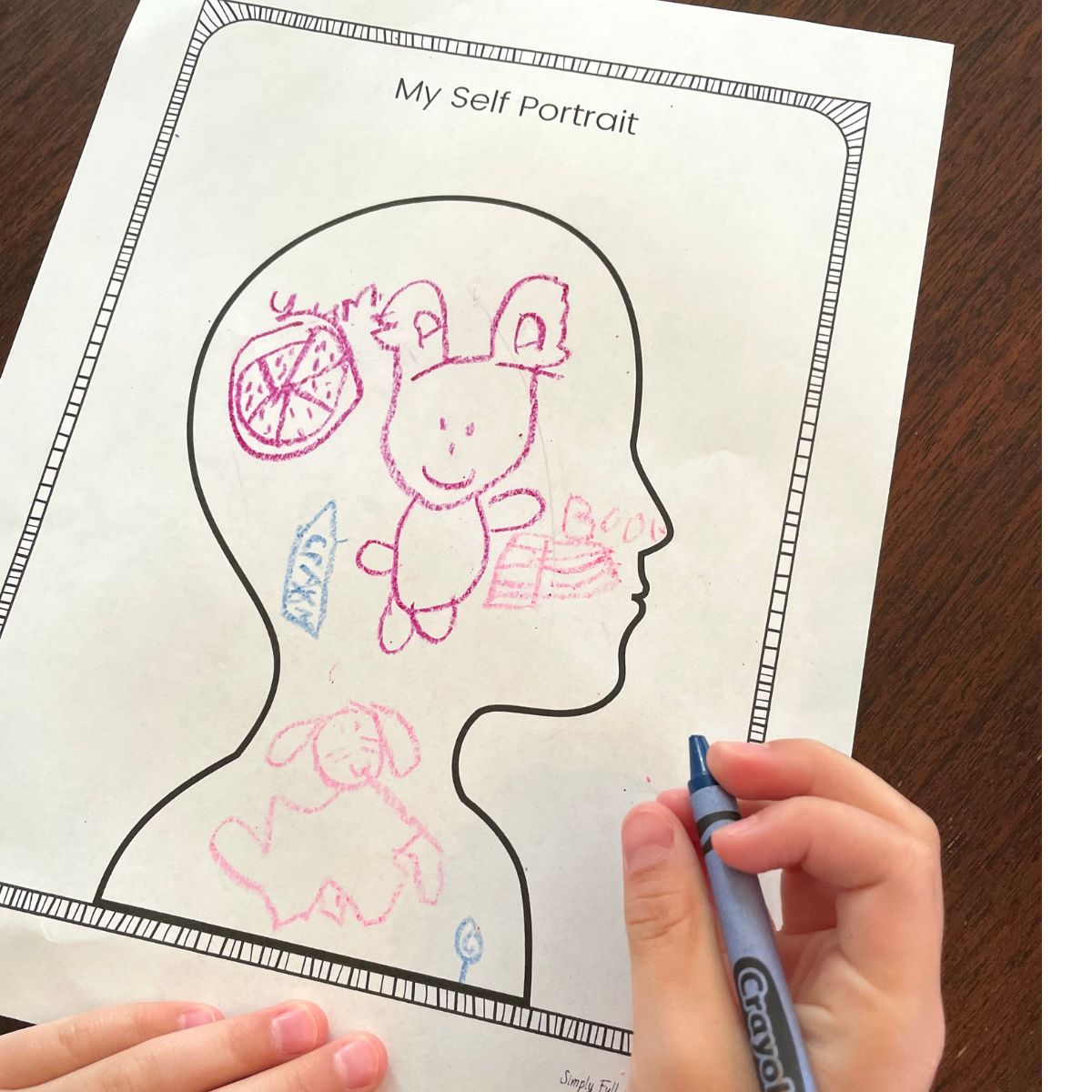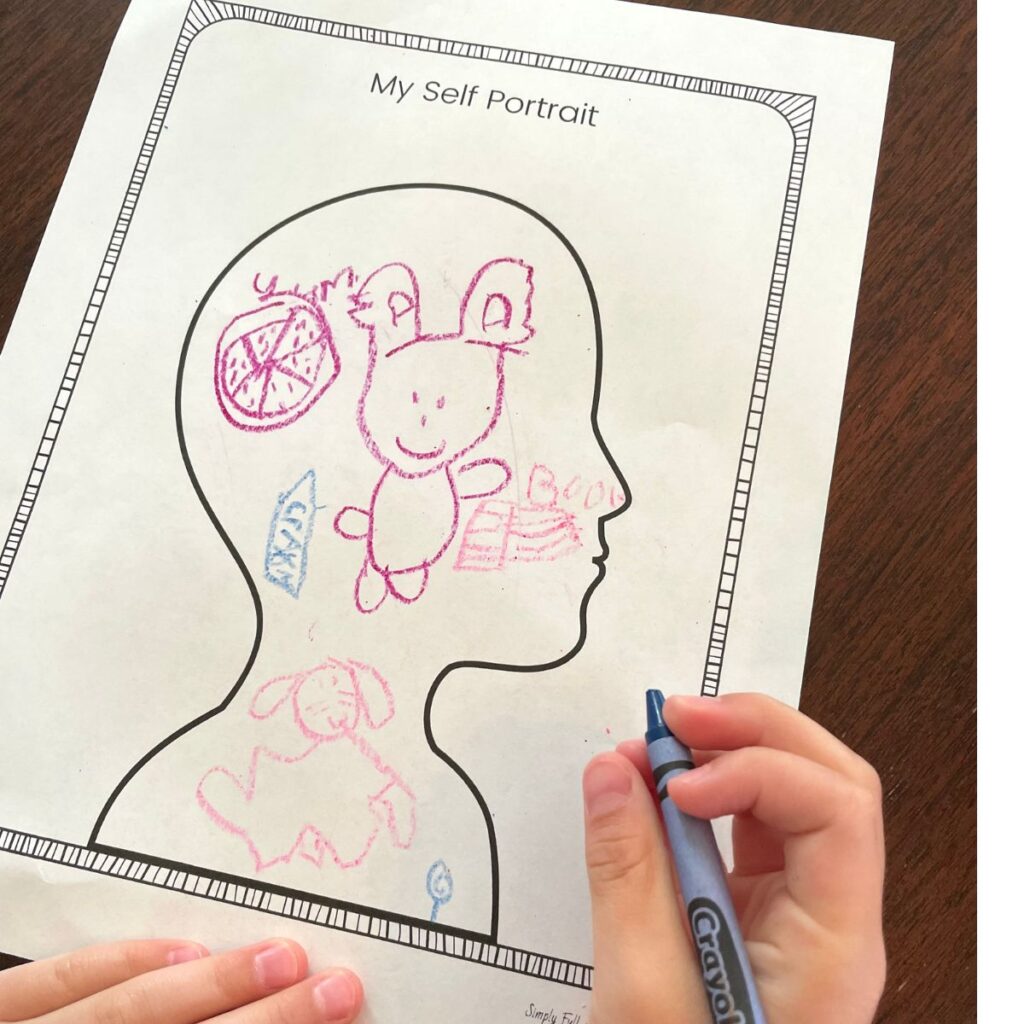 Or, naturally, you can use it for a self-portrait!
I love the versatility of this all about me self portrait for preschoolers.
We tried it both ways! So cute!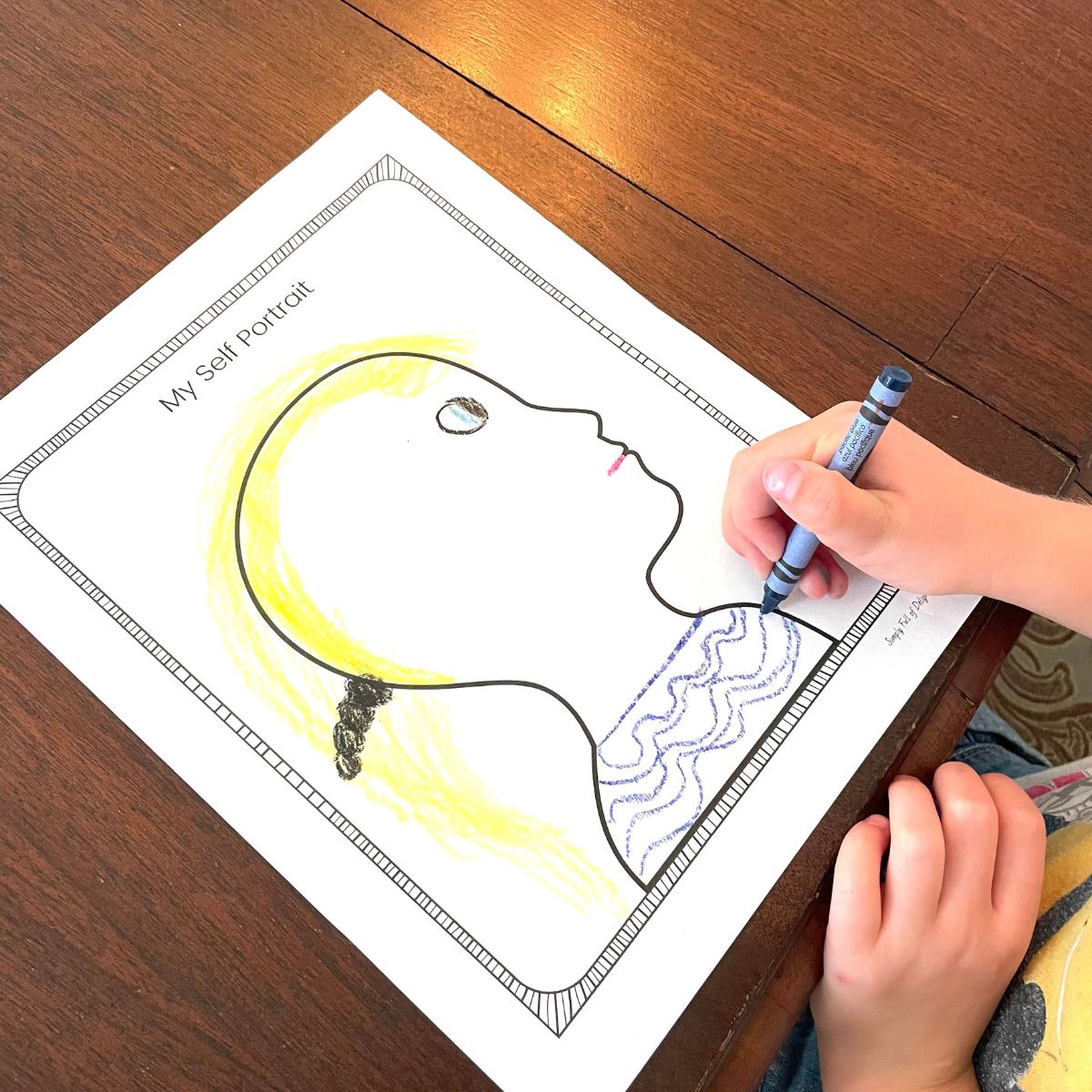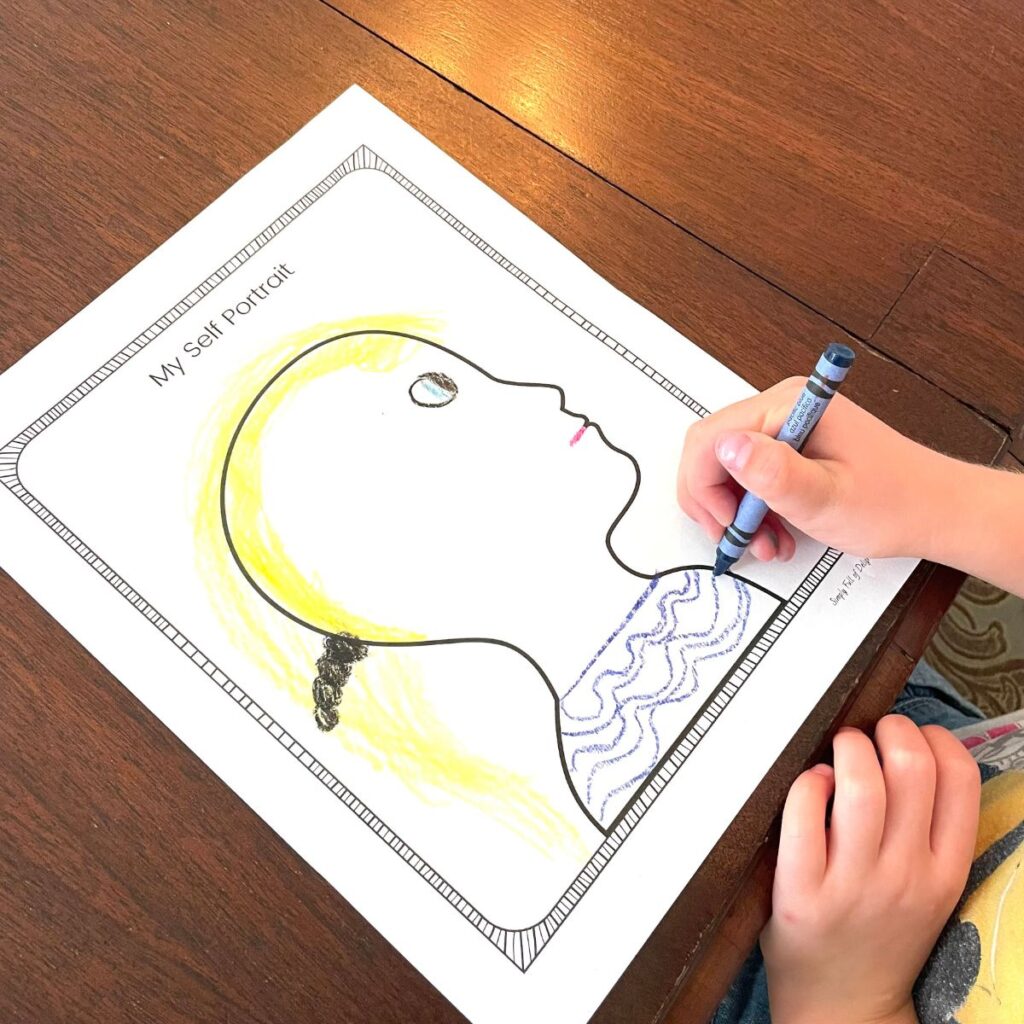 Get the All about me Picture – side profile page by clicking the black download button.
Extend the Fun!
Here's a few more ideas for using these free Self Portrait printables.
Print them on cardstock and laminate them to be used as play dough mats. Kids can make their eyes, nose, mouth, and hair from dough. Children of all ages will enjoy this activity!
Use the page as a self-portrait collage. Kids can cut out pictures of things they like from magazines and paste them into the shape of the child side profile page.
Print them on card stock and provide different colors of yarn and different eye color googly eyes for a fun center or sensory bin for young children.
Enlarge your portraits to be life-size with easel paper or a roll of newsprint from a local newspaper!
Have kids create their faces with craft supply scraps, paper, and glue.
There's so many fun ways to use these free printable self portrait pages! What will you do?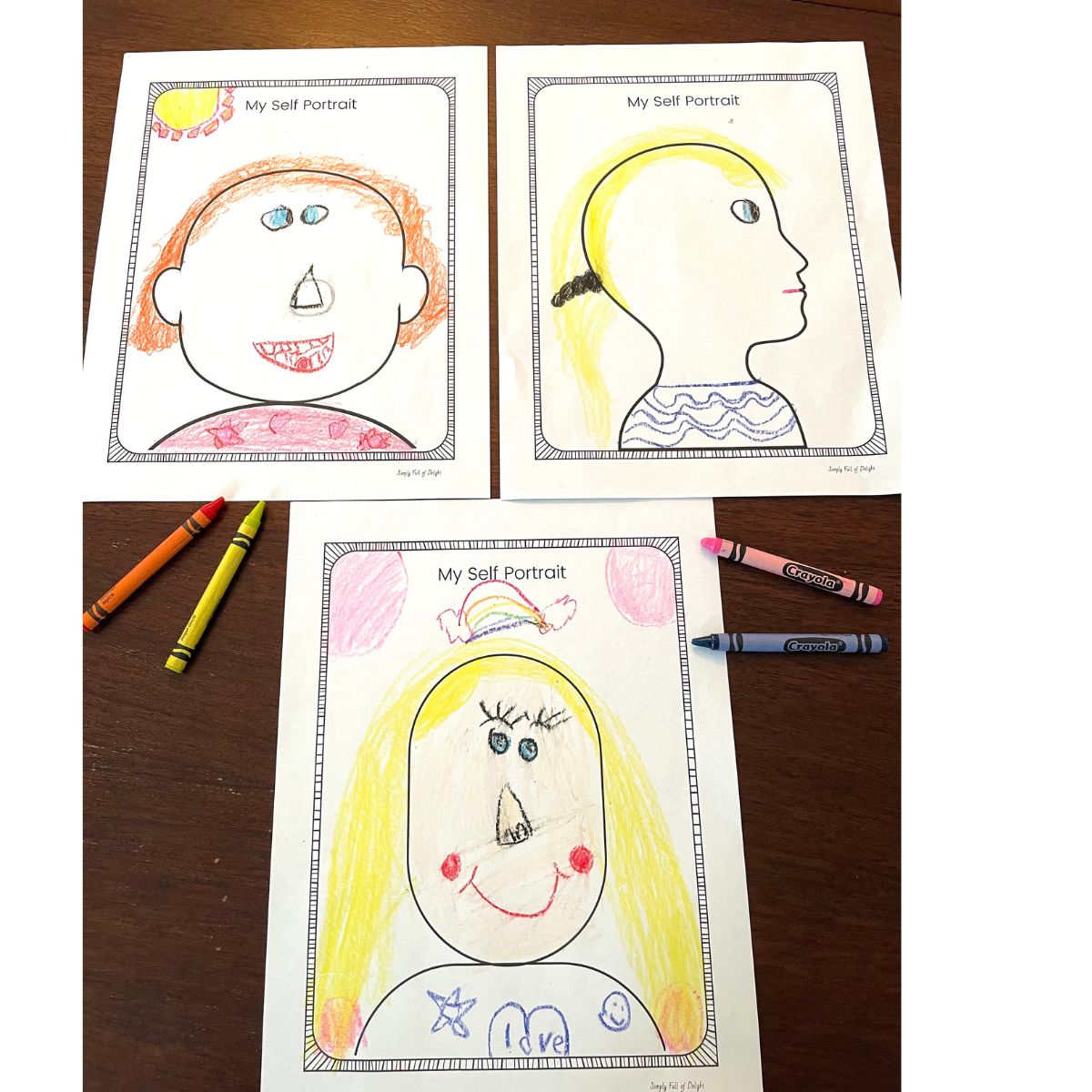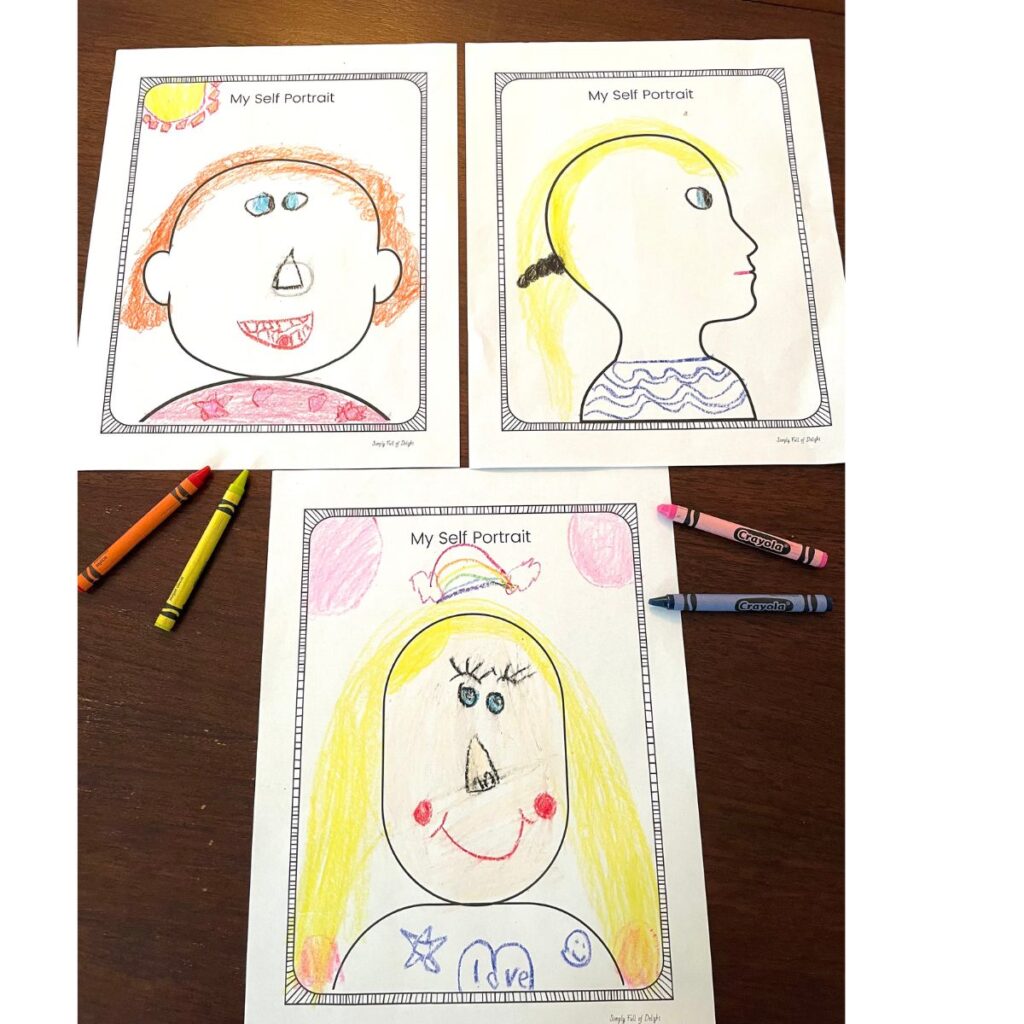 More Back to School Activities
Planning beginning of the year lesson plans? Here's some more fun ideas for preschoolers and kindergarteners!
You can find a First Day of School Worksheet here. Kids can share their favorite color, age, name, and some of their favorite things! Perfect for little learners.
Planning an All about Me unit? Be sure to check out the amazing ideas for an All about Me theme here.
There's also some awesome free Back to School Coloring pages here. You can find pages customized for preschool teachers. There's also pages for kindergarteners, your first grader, second grade, and even third grade. Plus there's a coloring page for older children heading "back to school!"
You can find some awesome First Day of Preschool Printables here. There's worksheets, coloring pages, crafts and more!
And of course don't miss all of these amazing First Week of School Activities. Everything you need to get up and running the easy way for the new school year!
Want to save this idea for later? Pin the image below to your First Day of School Pinterest board.