Are you getting ready for the first day of school? Me too!
Here's some Free Welcome Back to School Coloring Pages for preschool, kindergarten, and lower elementary grades!
These coloring pages are a fun activity for the first day of school, a cute item to place on your students' desks to welcome them into the classroom, or great for a Meet the Teacher night.
All you need is the free printables, some crayons, markers, or colored pencils, and you are all set!
I've made a variety of school coloring sheet choices for you so that you can hopefully find one that works for you and your students' needs!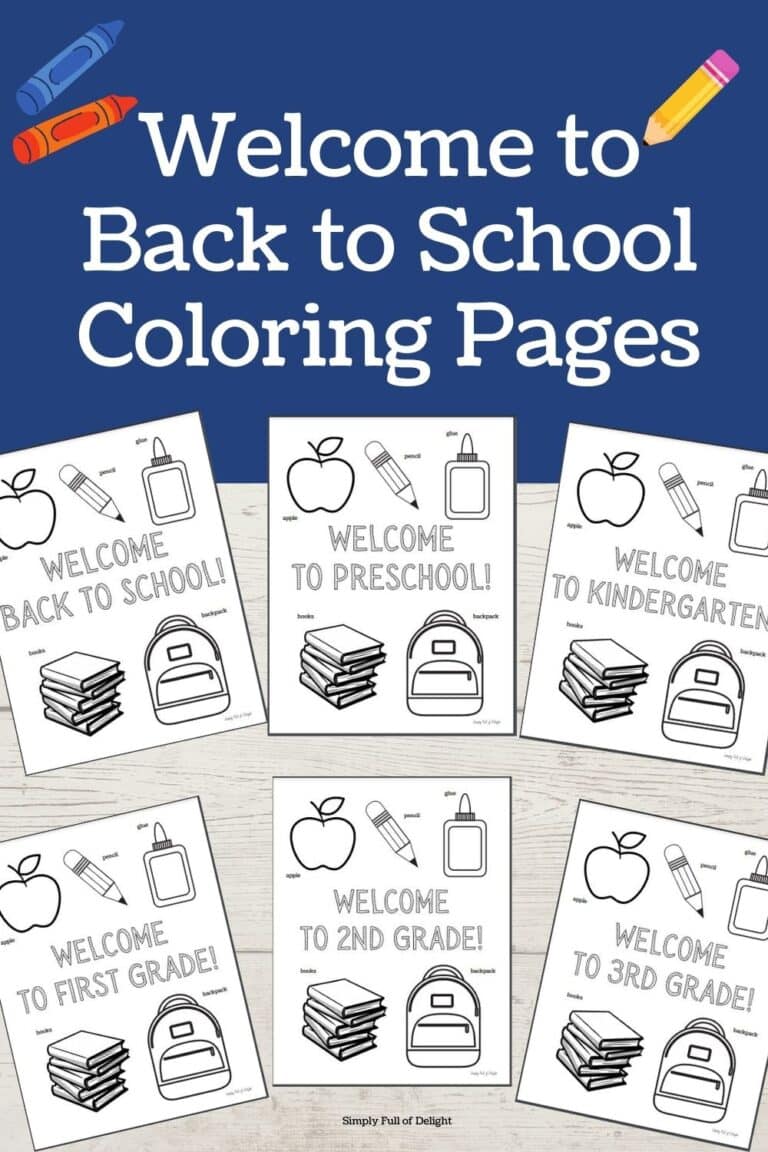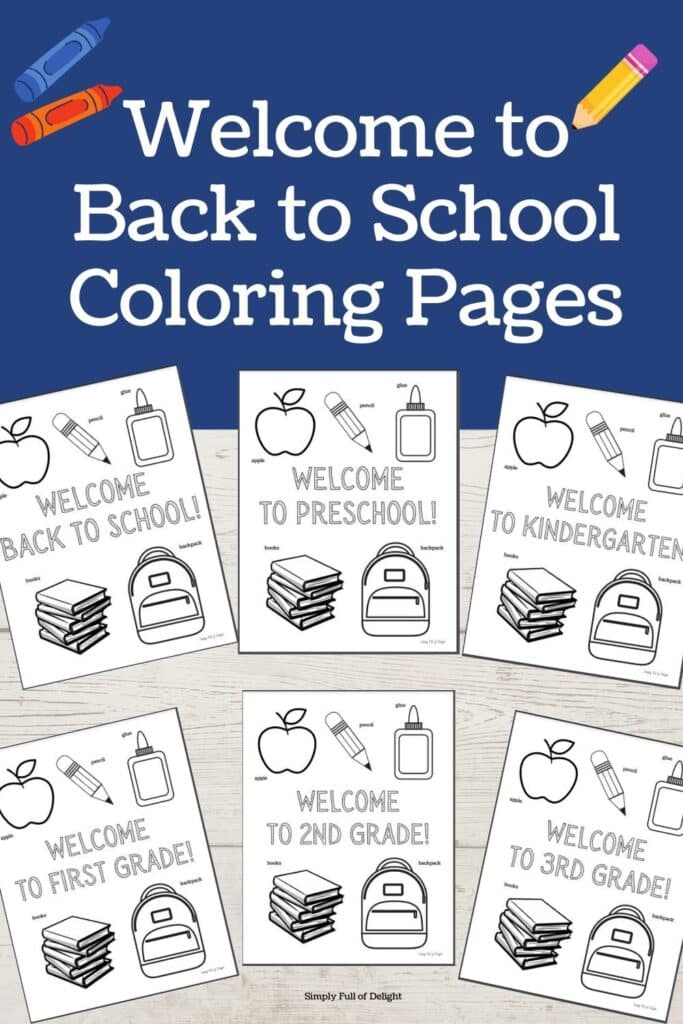 Let's dive in and get ready for that new school year!
1) Free Welcome Back to School Coloring Page for Preschool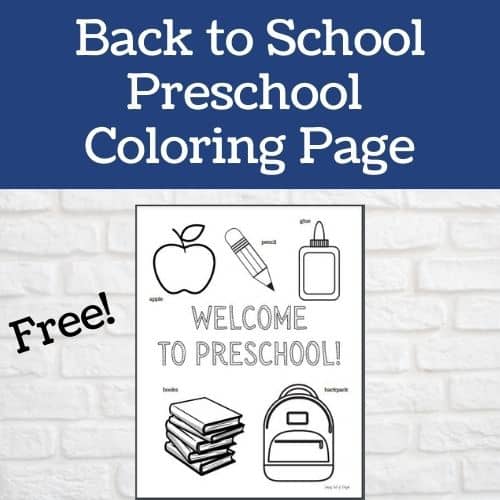 First up is this free back to school coloring page for preschool!
Grab this for your preschooler for the first day of school or a back to school event.
Featuring easy to recognize school supplies with words identifying the supplies, this is sure to be a hit with early learners!
Your little one will love identifying everything on this school coloring pages printable.
2) Free Welcome to Kindergarten Coloring Page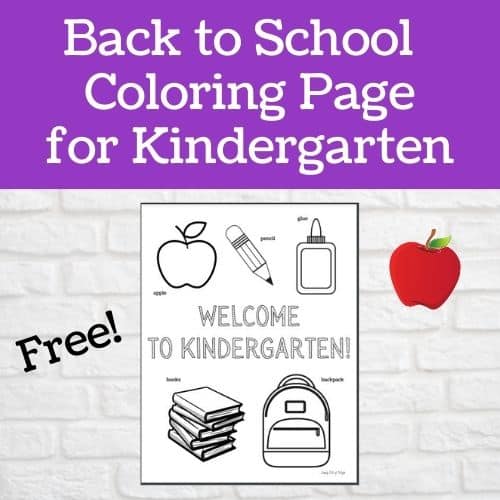 Next, here's a free Back to School Coloring Page for Kindergarten.
Yes, it's the same…just different wording for those sweet kindergarten students!
This free pdf is perfect for welcoming your kindergarteners back to school, or welcoming them to school for the first time ever!
3) Welcome to First Grade Coloring Page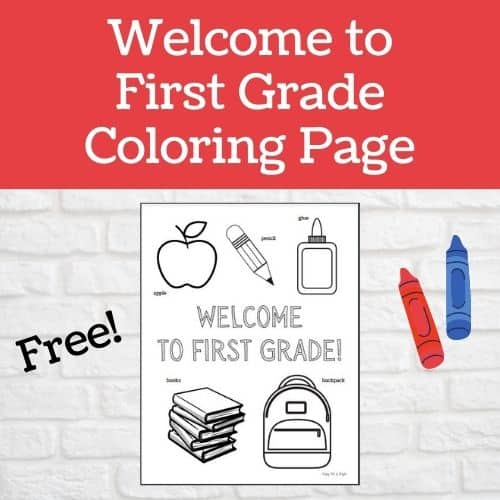 Grab this free back to school coloring page for 1st grade!
This Welcome to First Grade coloring page makes a fun first day of school activity or a fun item to give your students on a Meet the Teacher night.
Be sure to grab this free school backpack coloring page for first graders!
4) Welcome to 2nd Grade Free Coloring Page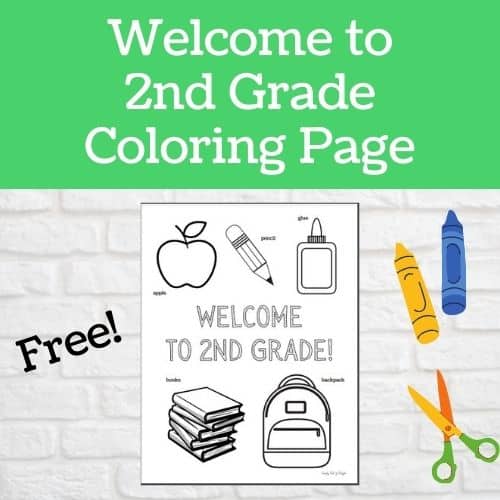 Second Grade teachers – here's your version!
Grab this free Welcome to 2nd Grade Coloring Page for your class!
It makes a great activity to check on those fine motor skills, basic reading skills, and works well alongside other first day activities!
5) Back to School Coloring Page for 3rd Grade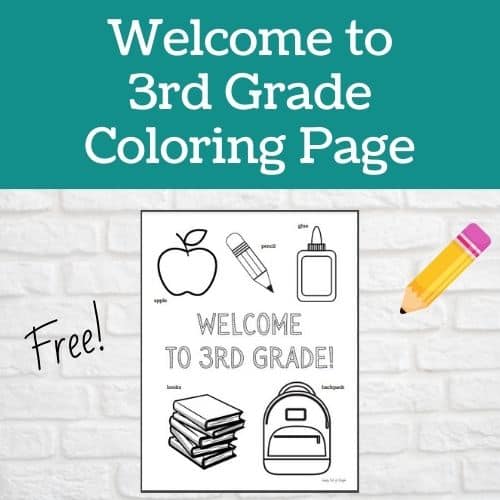 Attention all 3rd grade teachers! Here's your free coloring page!
This free printable Welcome to 3rd grade coloring page is great for a relaxing back to school activity!
Pair it with a writing activity and have students tell you about a book they read recently or something they look forward to learning this year!
6) Free Welcome Back to School Coloring Page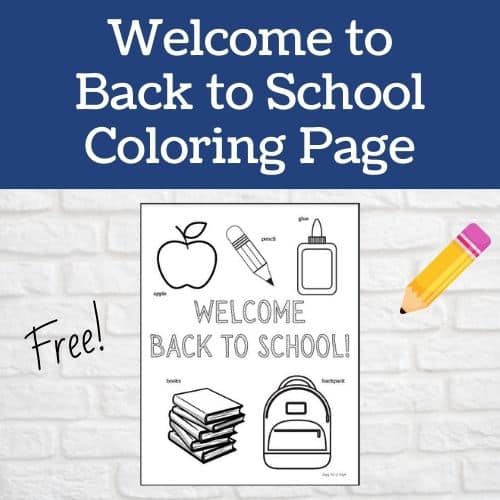 These last free coloring pages are for anyone and everyone who is headed back to school!
If you need an option for kids of all ages – these Welcome back to School themed coloring pages are for you!
Grab this free Welcome back to school coloring page and celebrate the beginning of a fresh new year of school!
Get Your Free Printable Back to School Coloring Pages
You can grab all of these free printable back to school coloring sheets (which are in a easy to print pdf format) by entering your email in the blue box below.
As an email subscriber, you will receive access to these free printables immediately along with other awesome freebies in my Resource Library.
If you already subscribe, be sure to visit the Resource Library using the password found in every email.
More Back to School Activities
Be sure to check out these amazing First Day of School Activities where you can find worksheets, crafts and activities for kids with a school theme.
There's 3 fun All about Me Self Portrait printables here. Perfect for an All about Me theme or the first week of school!
You can also grab this free first day of school printable All About Me Worksheet which is great for preschoolers and lower elementary students!
There's some free Color by Number Back to School fun Coloring pages here featuring school buses, school supplies and more. So much fun and a great way for younger kids to practice color recognition.
​Also, you can find a cute School Bus Craft here. It's super easy with the free printable. Kids can create their own little school buses with moveable wheels!
There's also some free play money printables here. These are great for classroom reward programs, pretend play, and math activities.