Celebrating New Year's Eve at home with children? Here's some free New Year Printables for Kids!
Before I had kids, most years on New Year's Eve I would go to a gathering at a friend's house or at church. Occasionally, there were years when we would go to an event in the city.
Now that we have 4 kids, my husband and I usually stay home and enjoy some family fun! We will probably do an appetizer night for supper, play board games, watch a movie, and enjoy some free New Year's Eve printables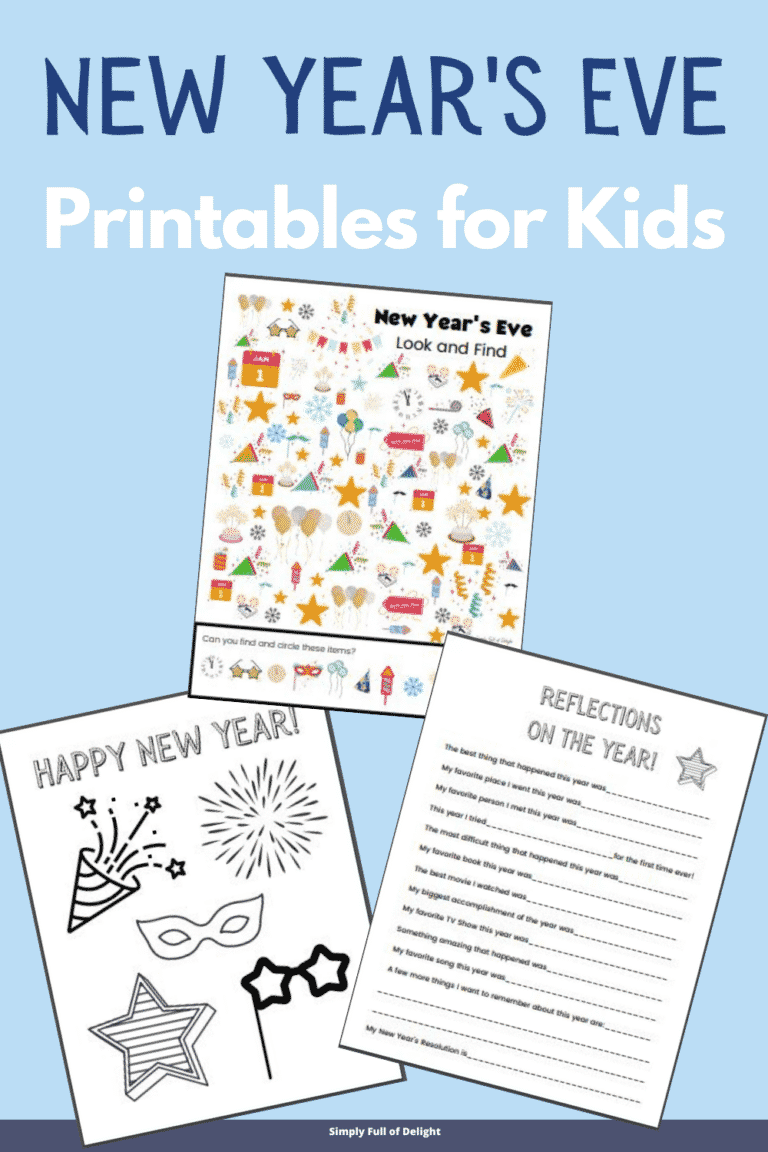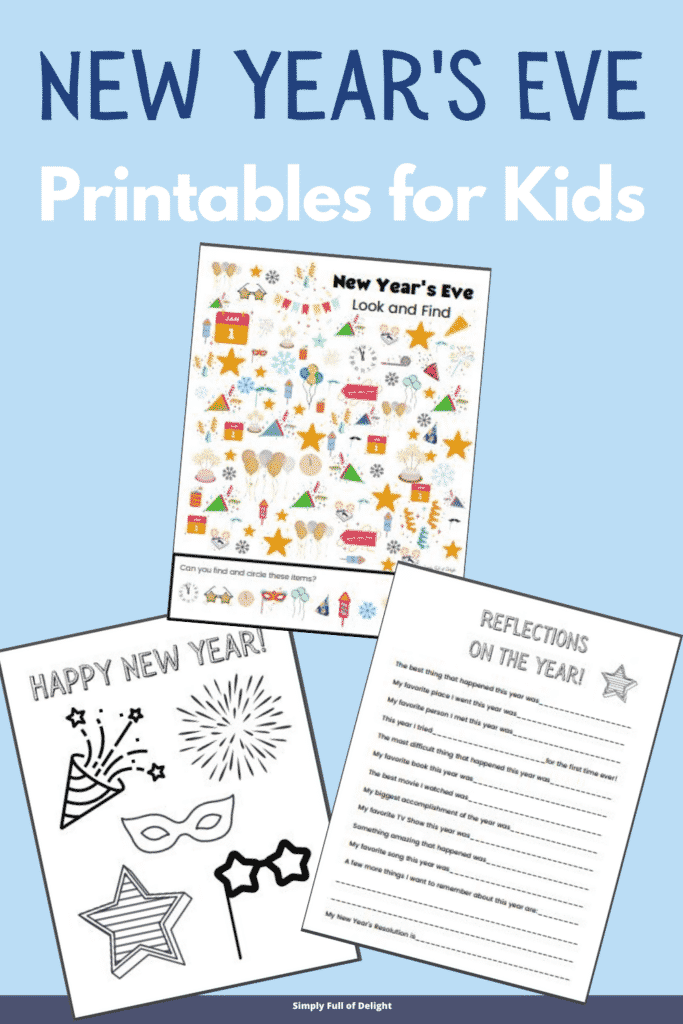 These New Year printables for kids are a fun way for kids to celebrate the New Year! There's a Look & Find, a New Years Eve coloring page, and a Reflections on the Year page.
Let's take a closer look!
New Year's Eve Look & Find Printable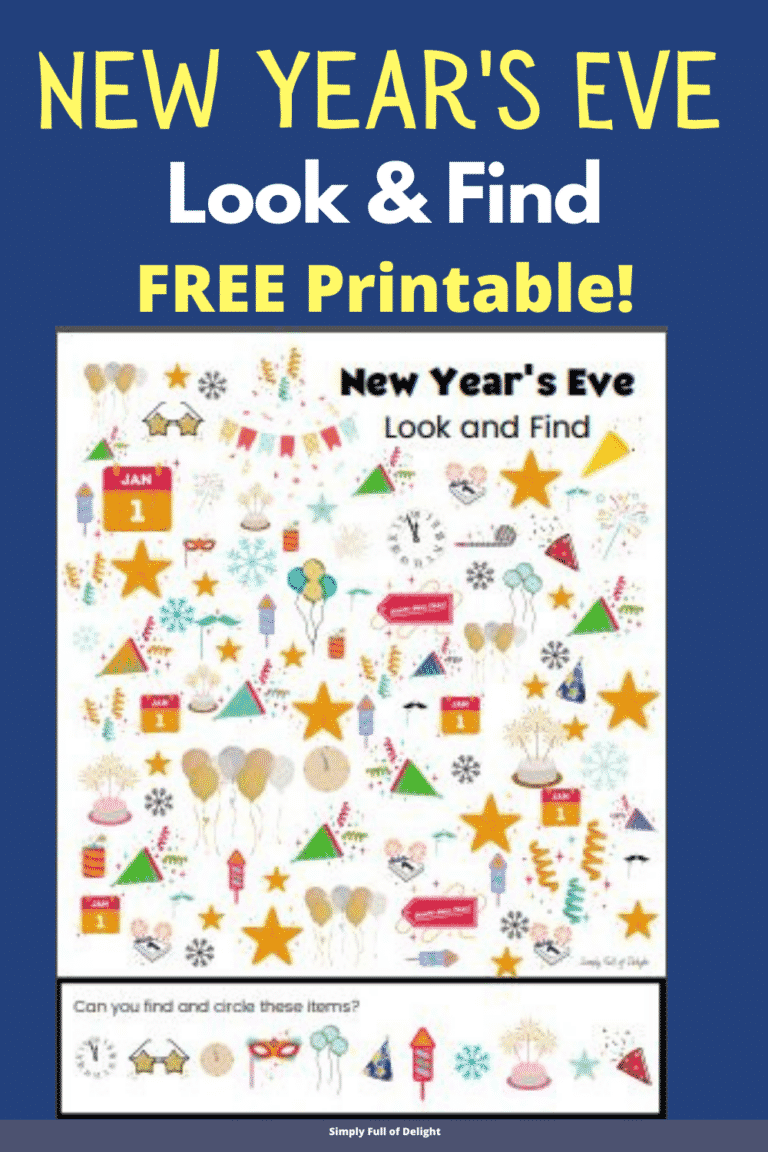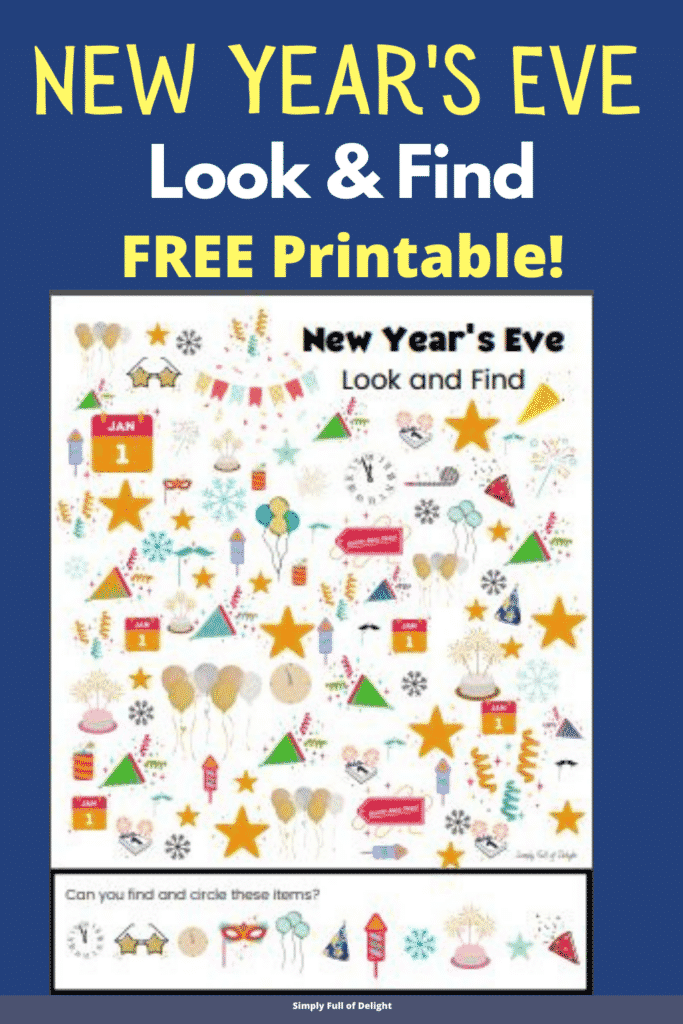 First, let's look at the New Year's Eve Look and Find! This printable is geared towards kids that are 6 and under. There are 11 objects hidden in the picture and your little ones can find them and circle them.
This page is great for little ones to do independently, as there is no reading needed and it's simple enough that they will definitely be successful!
This I Spy is so much fun and a great way to bring in the New year!
Happy New Year Coloring Page Free Printable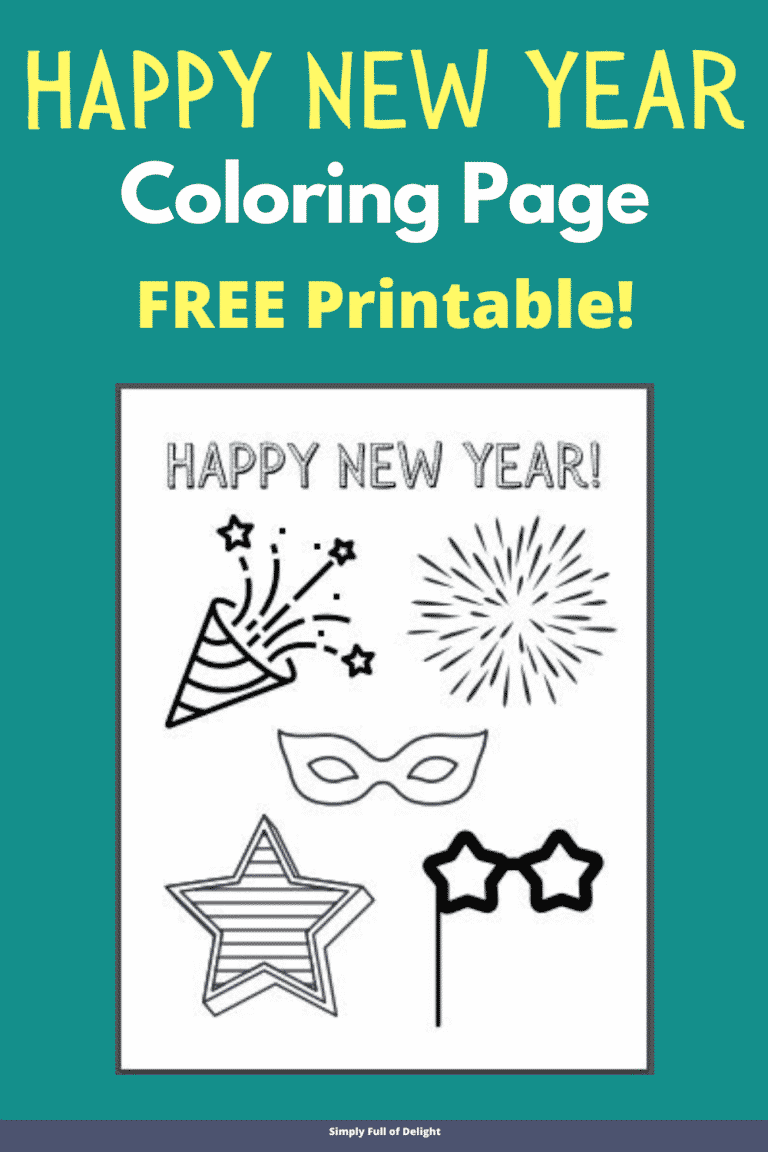 Next, I created a New Year's Eve Coloring Page. This coloring page is a great idea for any age group at your New Year's Eve celebration. Such an easy activity to add to your New Year's Eve festivities.
Put on your party hats and grab your party blower!
Provide colored pencils, crayons, markers, or watercolor paint sets and let the kids get creative with this fun coloring page.
If you are feeling really adventurous, bring on the glitter for a sparkly new year!
Feel free to print off as many coloring sheets as you like for your New Year's Eve party or end of the year classroom celebration! These Happy New Year Coloring pages can be used next year as well as it is undated. Such a great addition to your New Year's Day celebration.
Reflections on the Year – Free Printable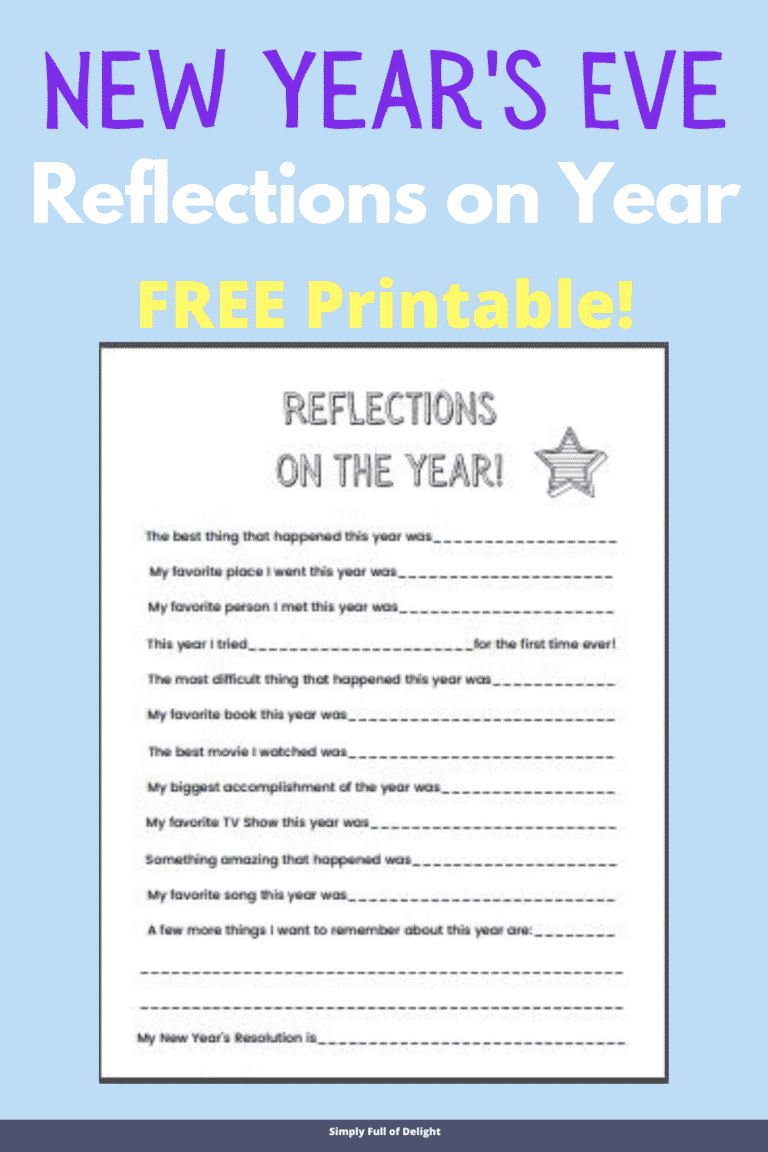 Last, I have a Reflections on the Year printable. This page is appropriate for older kids to do independently, or kids of all ages can answer the questions with help from a grown-up or older child.
This page is great for reflecting on what happened this year. There's a space for writing down favorite things like favorite songs, movies, books, as well as memories of the year.
This activity helps bring out the good things that happened while acknowledging the difficult things as well. At the end, there is a space for New Year's Resolutions as well!
This is a great activity that would be a fun addition to a time capsule or a keepsake. It's fun to look back at the past year and previous year and see what has changed over time! What fun ideas for New Year's day and eve!
Of course, it's also really funny to see what kids say. They always say the funniest things!
Lastly, I wanted to mention that all of these printables are not dated, so you can definitely use them year after year!
To get your Free New Year's Eve printables, drop your email in the box below. As an email subscriber, you will gain immediate access to these printables along with the entire Resource Library that is full of amazing free printables for kids.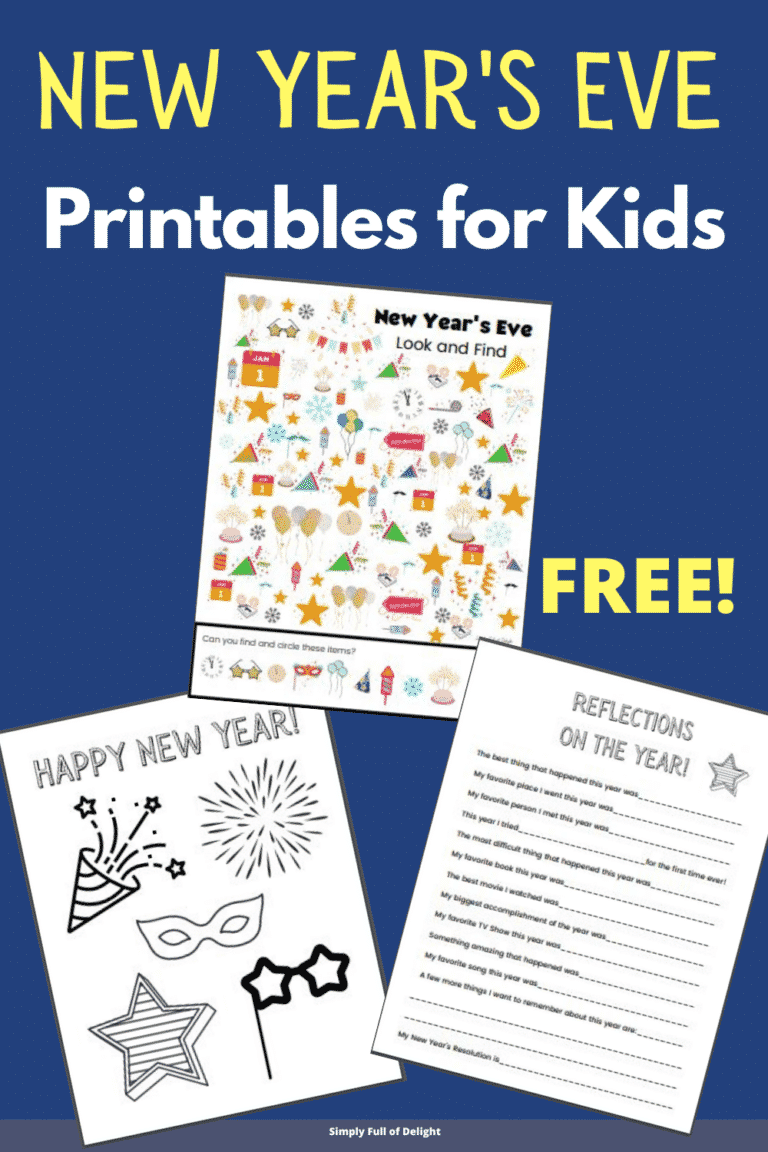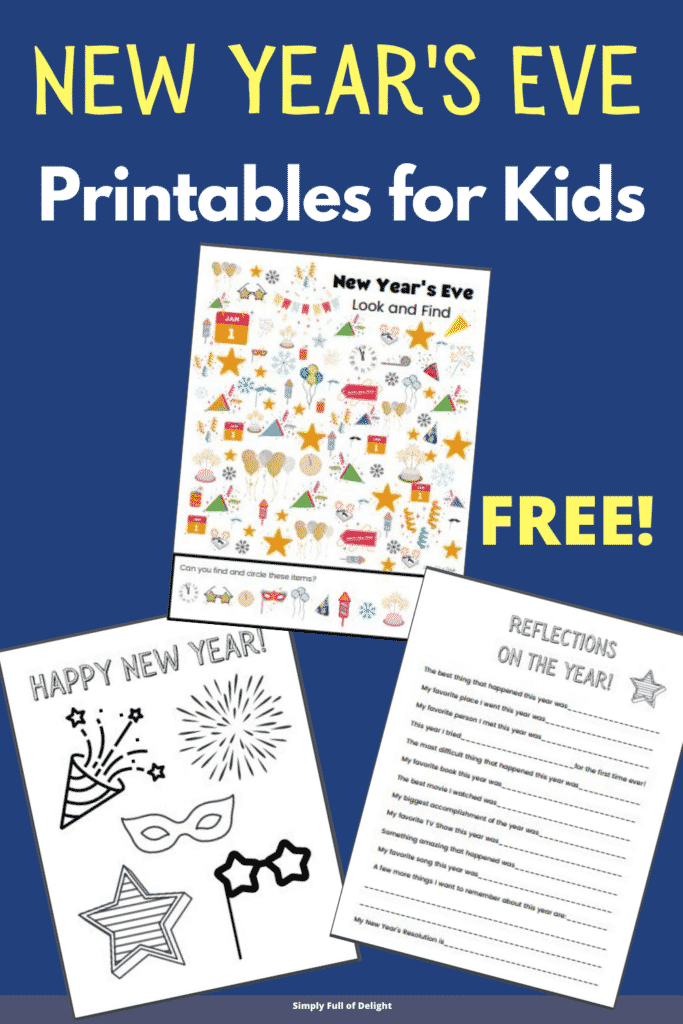 ***As an Etsy Affiliate, I earn by readers clicking my links at no additional cost to you.
New Years Printables & Activities
If you are looking for more ideas for a fun New Year's Eve activity for kids, but sure to check out these 10 ideas for celebrating the New Year with kids.
Have a good time ringing in the new year with these fun New Year's celebration ideas. So many great new year activities for the whole family.
Looking for more family fun? You can also find some fun Would you Rather Questions here. There's a free printable too, so you can take the fun with you, where ever you go!
Want more? You can find a huge list of funny questions for kids here. There's 400+ questions to invoke hilarious responses from your kids. Perfect for a laugh and making memories together as a family!
Need a fun New Year's eve Game? Be sure to check out this awesome New Year's Eve Scavenger Hunt from my Etsy shop. Scavenger Hunts are the perfect way to bring the whole family together for some fun!
This printable game includes a checklist of items to find and picture cards to hide. Kids love fun games and will enjoy this fun activity at your New Year's celebration.
Related Posts