I adore appetizers. If you can dip it or eat it without utensils, bring it on! I'm always on the lookout for quick and easy gluten free appetizers!
My family loves to make appetizers for fun events like birthday parties, New Year's Eve, and the Super Bowl. We also like to do a fun appetizer meal for supper every now and then as well!
With Super Bowl Sunday just around the corner, it's a great time to find new easy appetizers. Whether you are a huge football fanatic, a Super Bowl commercial aficionado, or just a fan of the food and camaraderie, it's a great time to make some incredible appetizers and enjoy the fun of game day!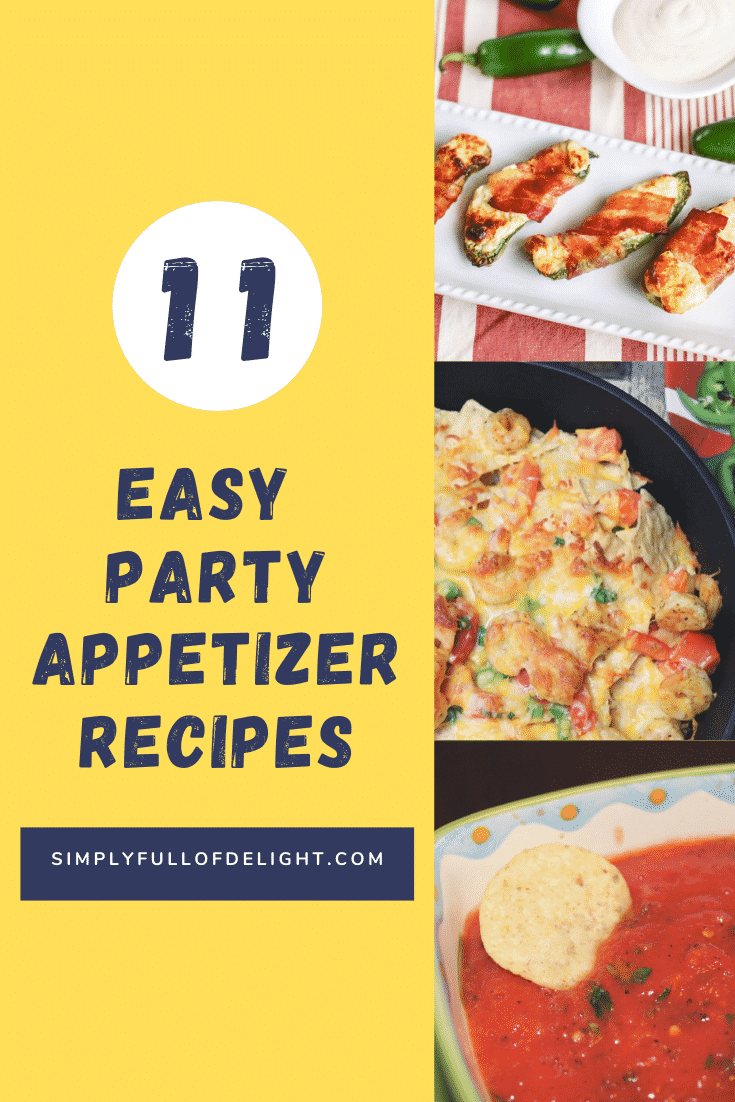 My husband and I are both gluten-free, so all of the recipes I post on my blog are gluten-free. But not that weird gluten free stuff…these recipes are adaptions of normal recipes that your guests won't even know are gf.
(Because who has the time or money to use 3 kinds of flour for one recipe!)
This post is a round-up of recipes from both myself and some fellow bloggers. Some of these recipes are naturally gluten-free while others may need to be adapted to fit a gluten-free diet.
As a bonus, some recipes have been labeled as Keto and Vegan for those with dietary restrictions. I hope you find some phenomenal new finger foods and gluten-free recipes to try at your next party or other fun events this year!
1) Easy Restaurant Quality Salsa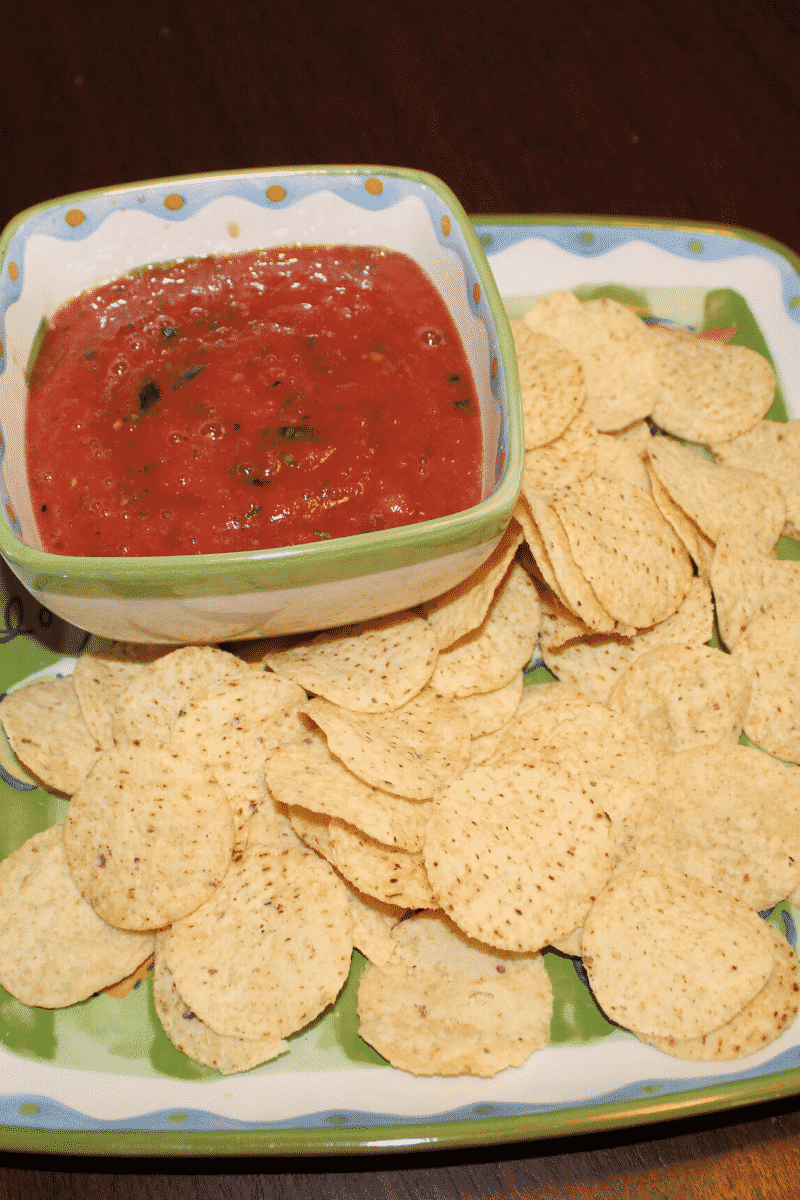 This Fire Roasted Restaurant Quality Salsa from Simply Full of Delight tastes so fresh, most people can't believe the tomatoes are canned! A can of fire-roasted tomatoes, onion, cilantro, lime juice and salt make up this simple perfect salsa.
This great appetizer comes together in about 10 minutes and once you taste it, you'll make it again and again because it's fast and delicious! It's the perfect addition to your Taco Tuesdays!
2) Seven Layer Dip
This 7 Layer Dip Recipe from Simply Moments Stick is a healthy twist on a classic appetizer dish. Ground turkey, greek yogurt, salsa, refried beans, avacado, cheese, and olives come together in 7 tasty layers.
My family likes to make a large batch and serve it for an effortless lunch! It's simple, it's easy, and it's delicious!
3) Blistered Shishito Peppers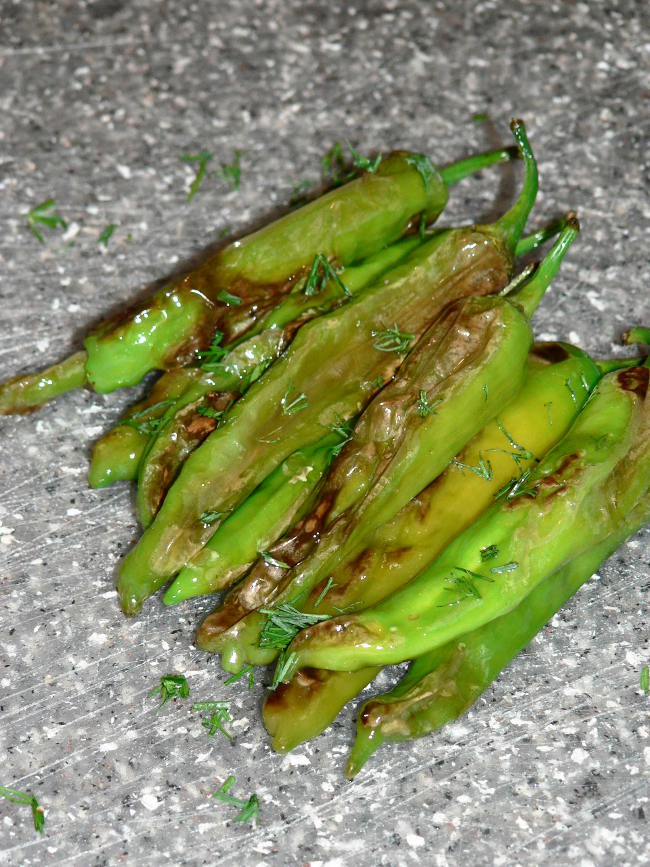 These Blistered Shishito Peppers from Tasty Galaxy are Low Carb, Keto, Vegan, and easy to make! Shishito peppers are all the rage in fancy restaurants, but with this recipe, you can recreate them at home!
All you need is Shishito peppers, oil, salt, and dill and you are on your way to a super easy appetizer or side dish!
4) Sausage Rotel Stuffed Mushrooms
These Keto Sausage Rotel Stuffed Mushrooms from Protecting Your Pennies are a healthy Keto and Low-Carb appetizer option. Sausage is combined with a cream cheese rotel dip and then stuffed inside mushrooms to make a delightful dish that everyone will enjoy!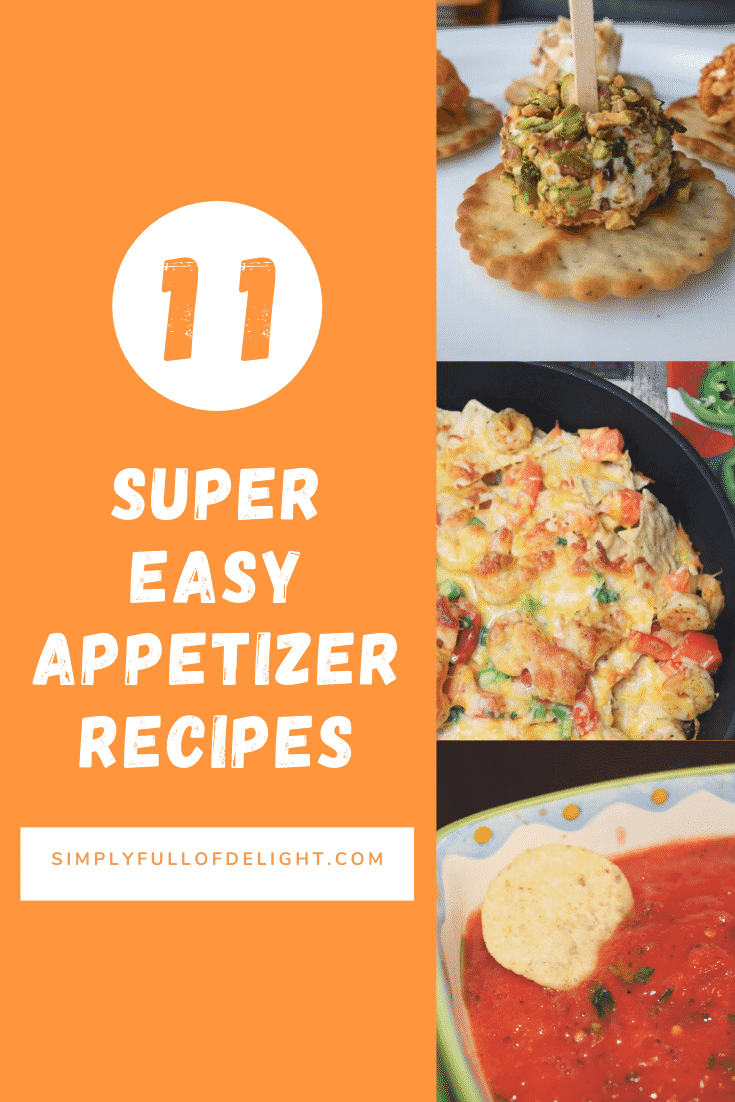 5) Jalapeno Popper Dip – Easy Appetizer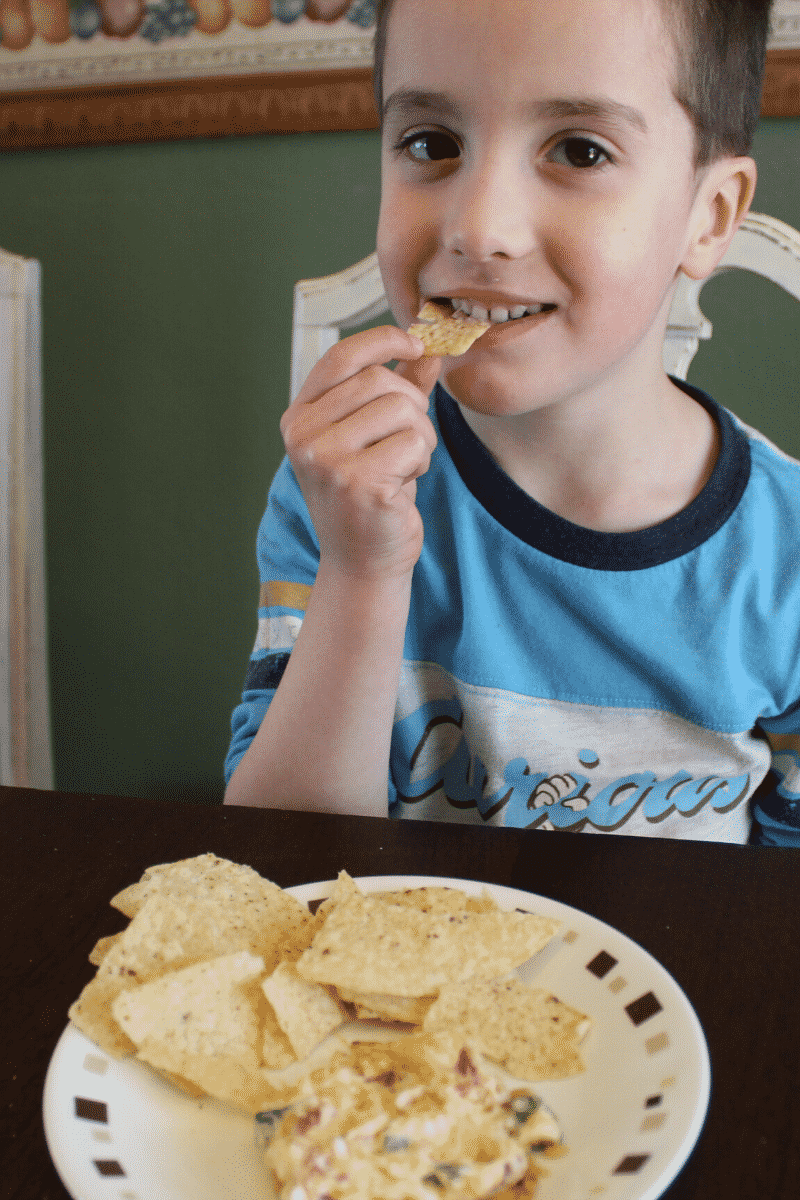 This Jalapeno Popper Dip from Simply Full of Delight is one of my favorite appetizers and one of the best gluten free dips I've had. (You can't tell this perfect appetizer is gluten free!)
Jalapeno peppers, cheese, and a few other ingredients come together in a delightful warm cheesy dip that tastes exactly like jalapeno poppers, without the mess of frying.
The spice level can be toned down if you like by lowering the amount of jalapenos added to the dish. This simple creamy dip is mouth-watering, making this easy recipe a real crowd pleaser and a family favorite for special occasions!
6) Goat Cheese Appetizers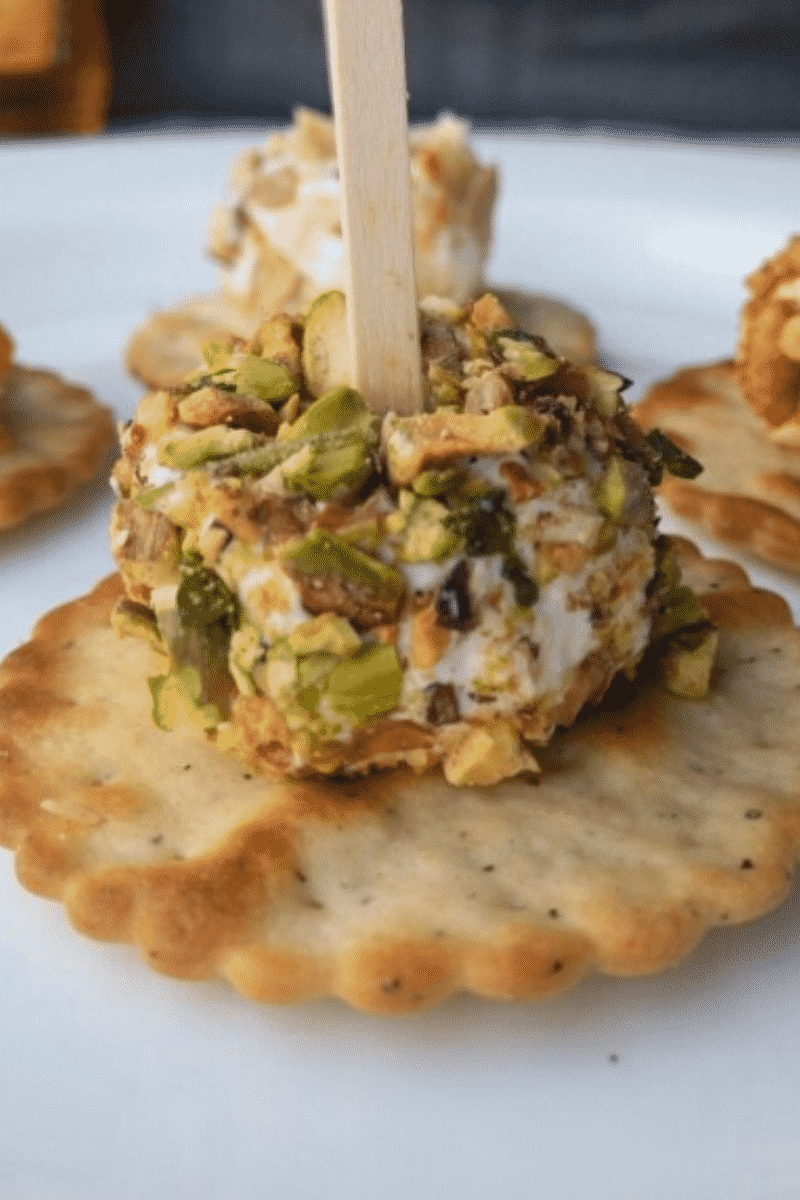 These Goat Cheese Appetizers by Romina's Little Corner make an impressive classy presentation. They are simple and fast to make and as a bonus they can be made ahead of time, so you can focus on other things in the kitchen.
The unique flavor combinations merge various nuts, dried fruit, and cheese that will have your guests coming back for more.
7) White Queso Dip – Easy Gluten Free Appetizers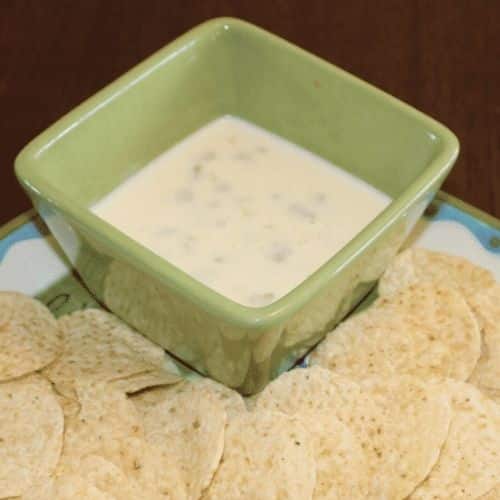 This White Queso dip from my blog Simply Full of Delight is truly a staple in my household. We make it at least once a week.
It's perfect for dipping tortilla chips in, but we use it for loaded nachos, taco salads, and more. You won't believe it's only 3 ingredients!
Such an amazing queso dip for football season or just a normal Taco Tuesday.
8) Classic Guacamole – Easy Appetizers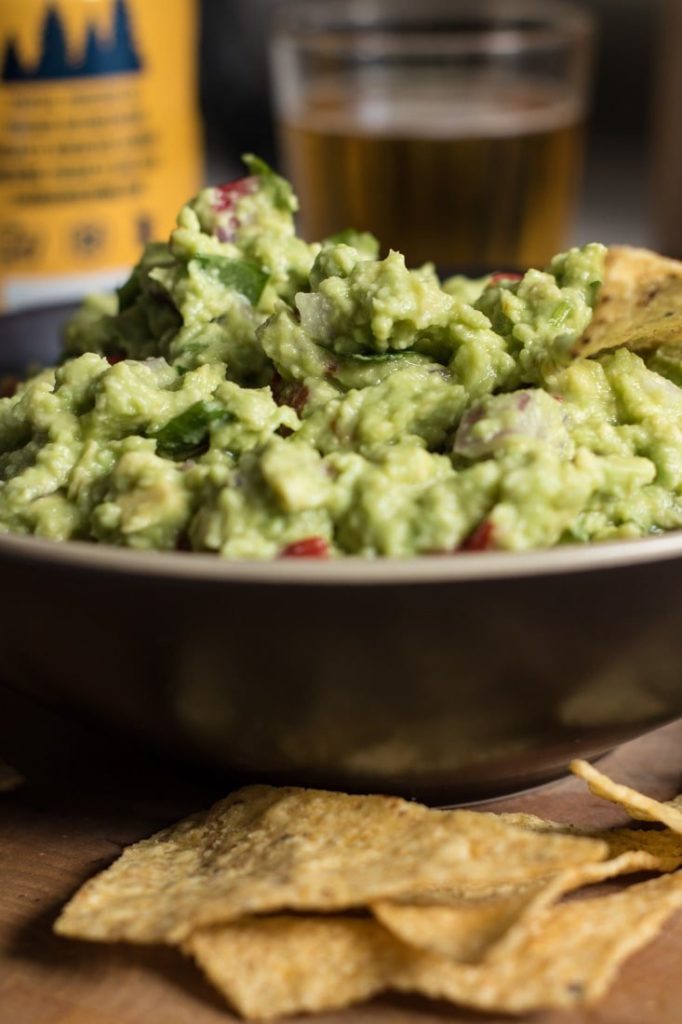 This Guacamole Recipe from Milk and Pop Comfort Food is the recipe you've been searching for! If you are looking for that traditional guacamole taste, this is it!
It's the perfect gluten free appetizer for your dinner party or holiday get-togethers.
This post also includes lots of helpful tips for keeping your guacamole from turning brown and how to buy the perfect avocado. Craving guacamole now? Me too.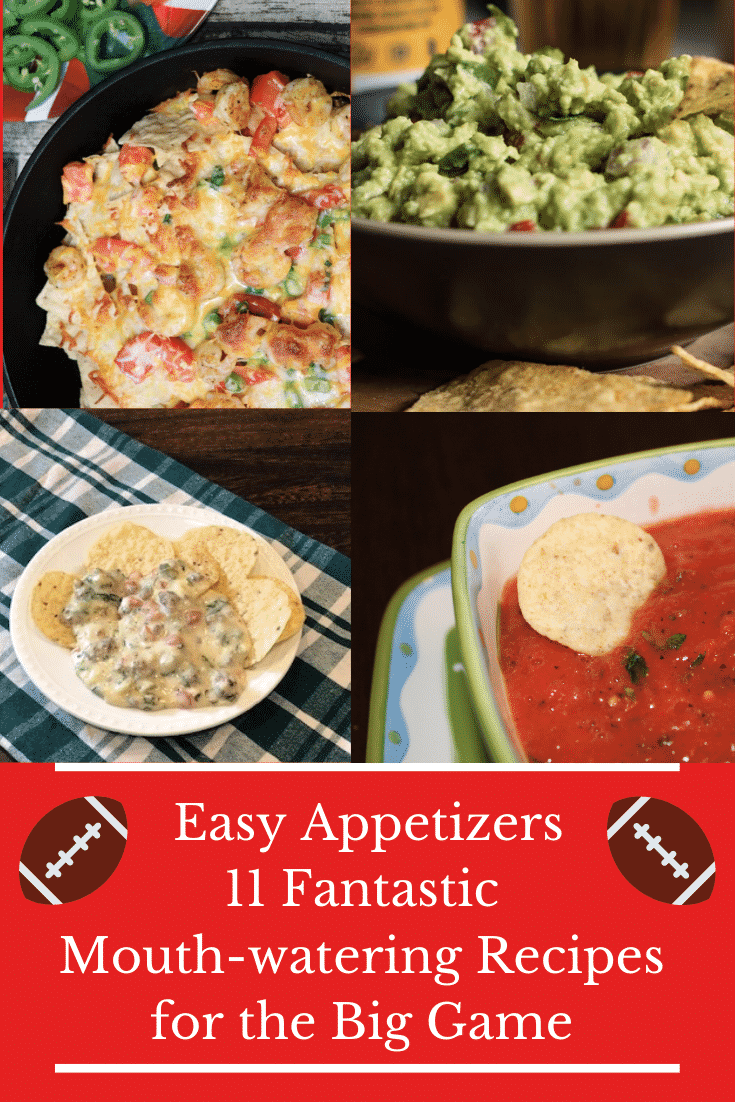 9) Mean Green Queso – Easy Appetizers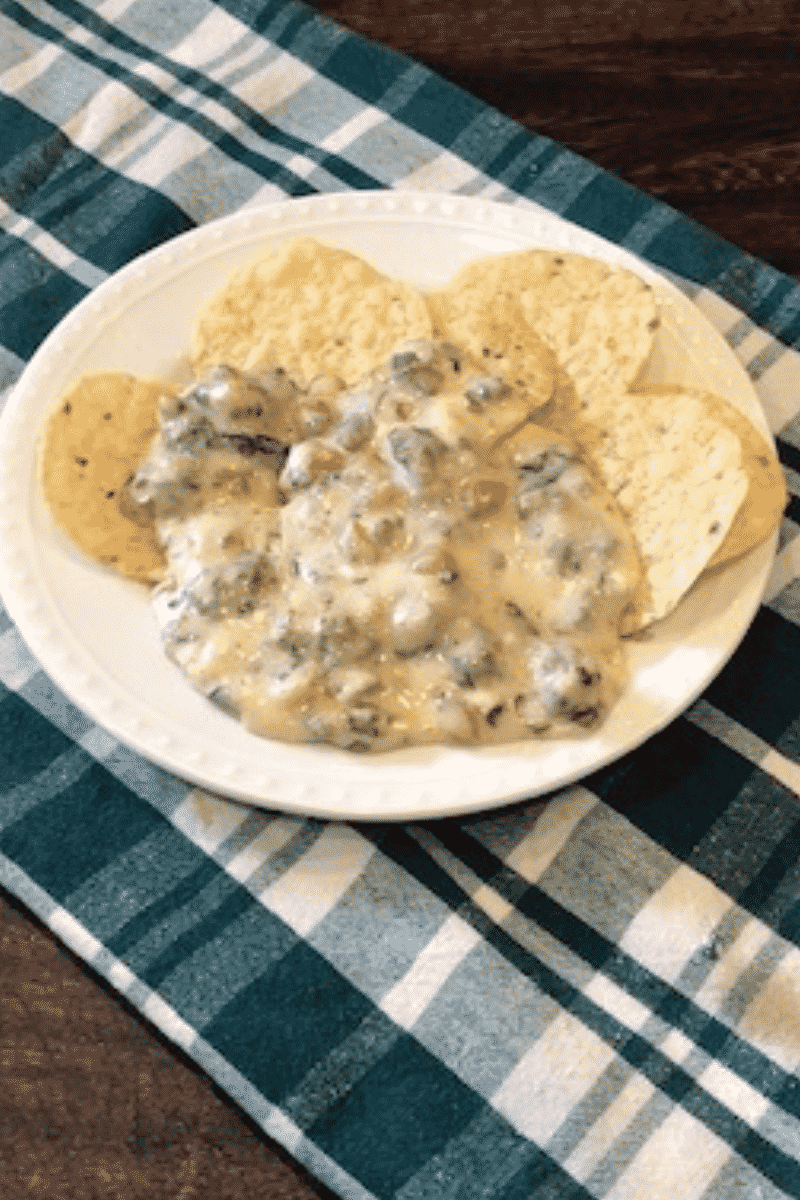 This Mean Green Queso by Two Pink Peonies combines ground beef, white cheese, green hot sauce, spinach, pico de gallo, and taco seasoning.
It's made in a slow cooker for easy cooking and transport! Perfect for bringing to gatherings or of course, when you are craving Tex-Mex!
10) Shrimp Nachos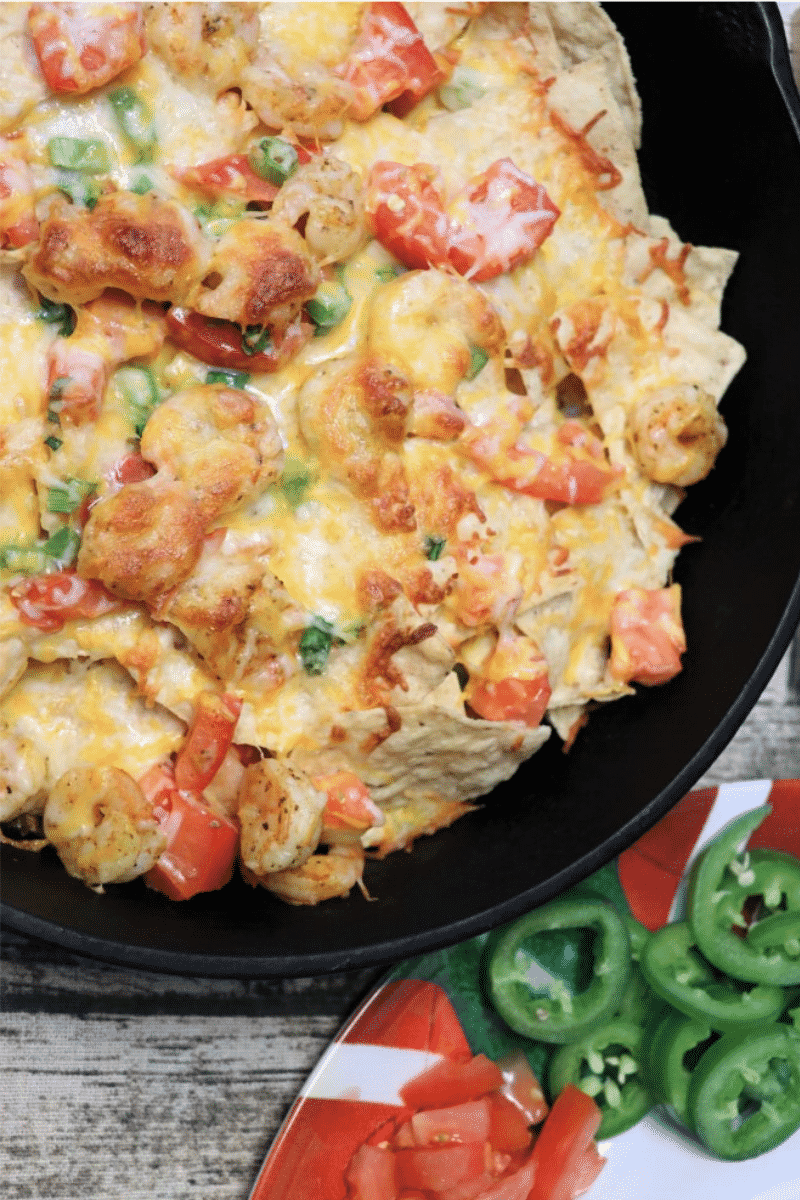 These Easy Blackened Shrimp Nachos by The Coffee Mom are unique twist on classic nachos. The flavors of shrimp combine with taco toppings to create a dish that is truly one of a kind! If there are seafood fans in the house, there will be no leftovers!
11) Air Fryer Jalapeno Poppers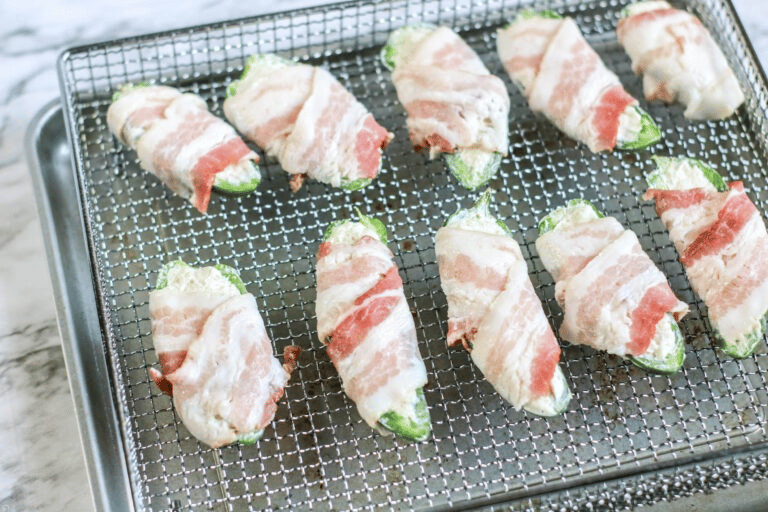 These Air Fryer Jalapeno Poppers by Love On A Plate are the unbelievable healthy version of their fried counterpart. You only need a few simple ingredients: bacon, jalapenos, cream cheese, shredded cheese and cumin and you are on your way to bliss. Sure to please anyone who loves jalapeno poppers!
I hope you've found some amazing easy gluten-free appetizer recipes to try for the Super Bowl! Many thanks to my fellow bloggers for providing these delicious appetizers recipes! Be sure to check out their sites for more amazing recipes and content.
More Articles You Might Enjoy:
Be sure to check out these amazing gluten free slow cooker meals. Tons of great gluten free options for your dinner parties and or normal weekday easy dinners.
Want something amazing for breakfast. These Breakfast Tostadas are our favorite gluten free brunch or breakfast.
New to Celiac Disease? Check out these Gluten Free diet tips for beginners. Make your trip to the grocery store easier with this list of brands and best gluten free foods.
Want to save these delicious gluten-free appetizers for later? Pin the image below to your gluten free appetizers recipe board on Pinterest.