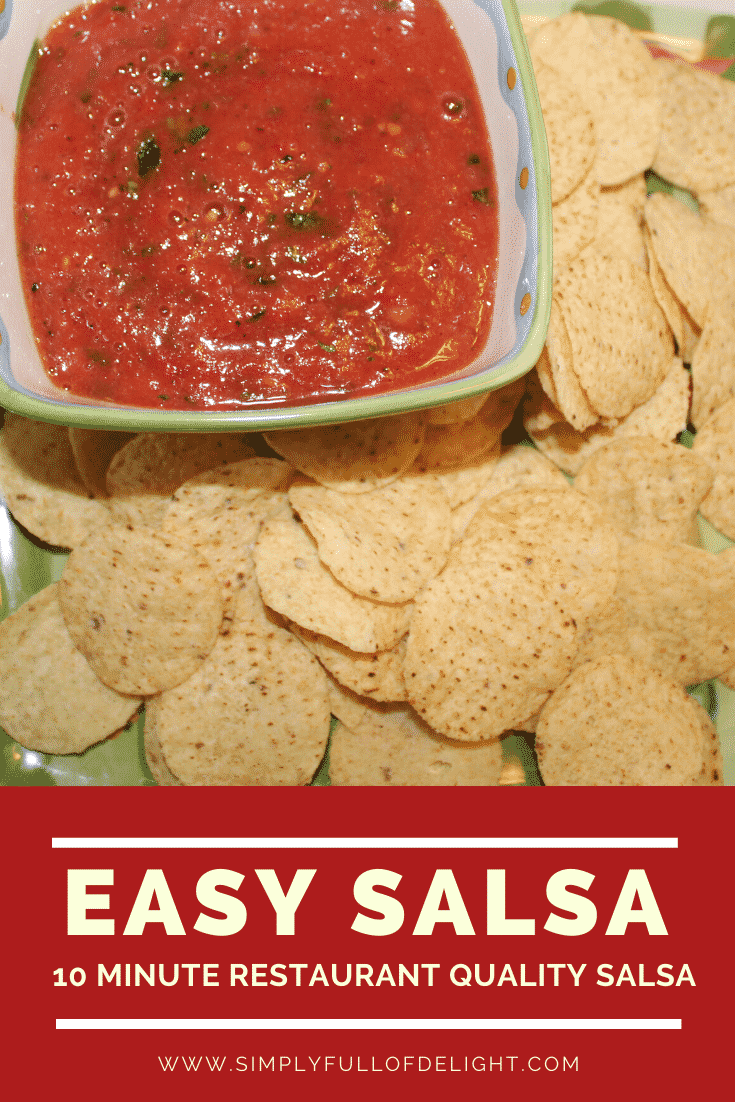 At nearly every birthday party we have for our children, we serve this delicious restaurant quality salsa. It is pure perfection. Salsa and chips are the perfect appetizer to any meal for a big group.
The secret to great restaurant salsa is canned fire-roasted tomatoes. This salsa tastes so fresh, most people can't believe the tomatoes are canned!
It all comes together in about 10 minutes and once you taste it, you'll make it again and again because it's fast and delicious!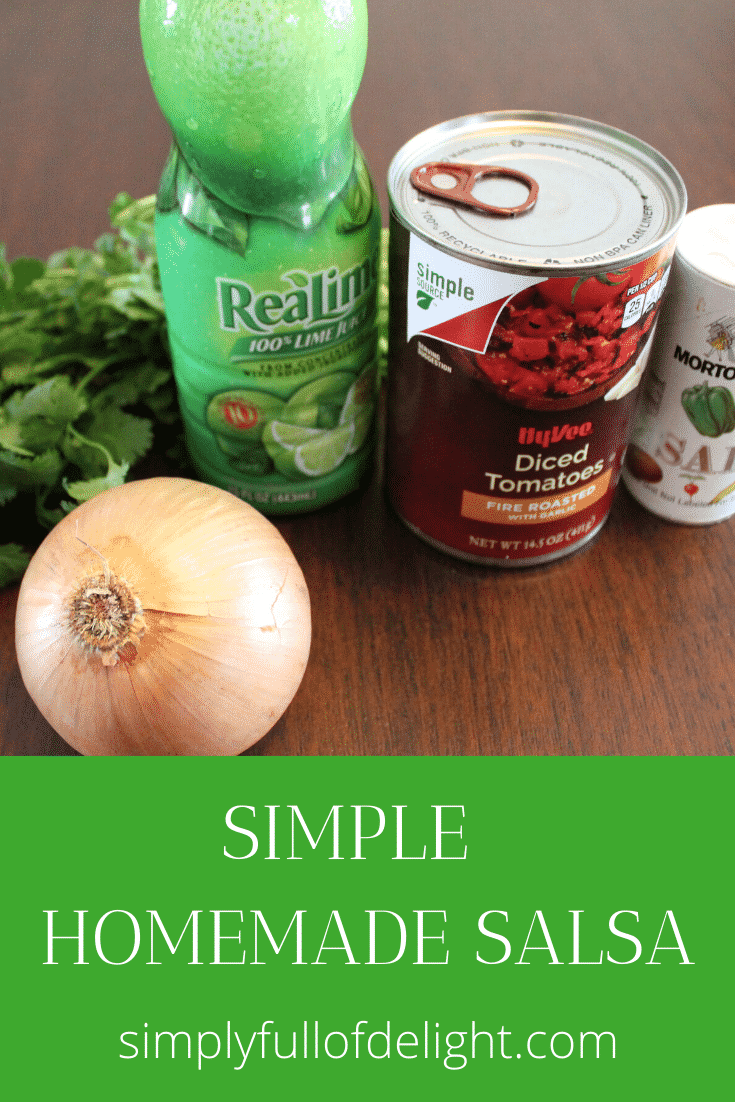 You will need:
14.5 oz fire-roasted tomatoes, drained
1/3 cup finely chopped onion
1/3 cup fresh cilantro leaves
1 tablespoon lime juice
1/4 teaspoon salt
Pour the tomatoes (drained), onion, cilantro, lime juice, and salt into a blender. Stir the ingredients in the blender with a spoon. Then cover with the lid and push the "pulse" button a few times. We prefer chunky salsa in our house, so we lightly pulse it. Just a few seconds does the trick! If you blend too much, it will have a soup consistency.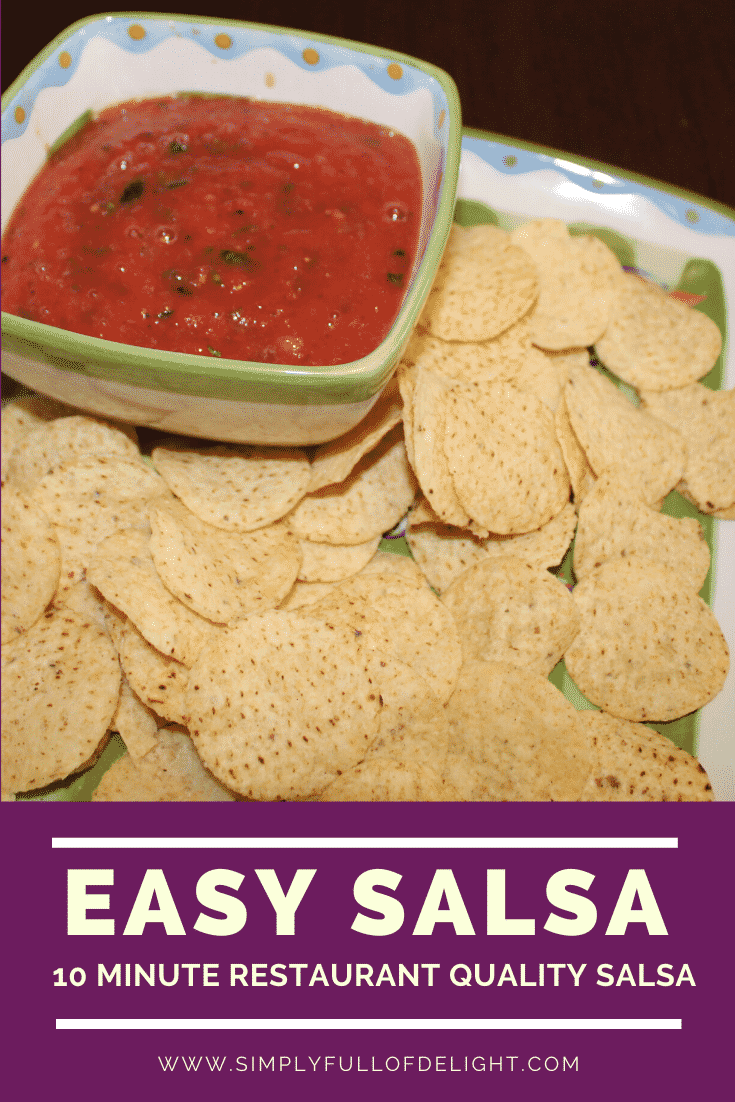 Pour into a serving dish, add chips, and enjoy!
A few notes:
If your fire-roasted tomatoes have added flavors, that will change the taste quite a bit (especially if jalapenos are added!) I find that my family enjoys either plain fire-roasted or garlic fire-roasted the best.
This recipe is flexible, so if you are looking to make salsa for a larger group, you can double the ingredients, but don't add twice the amount of onion or cilantro, as it will overpower the taste. I would suggest adding just a little extra of each of those.
To print this recipe click below:
This recipe was adapted from Taste of Home's Fire-Roasted Salsa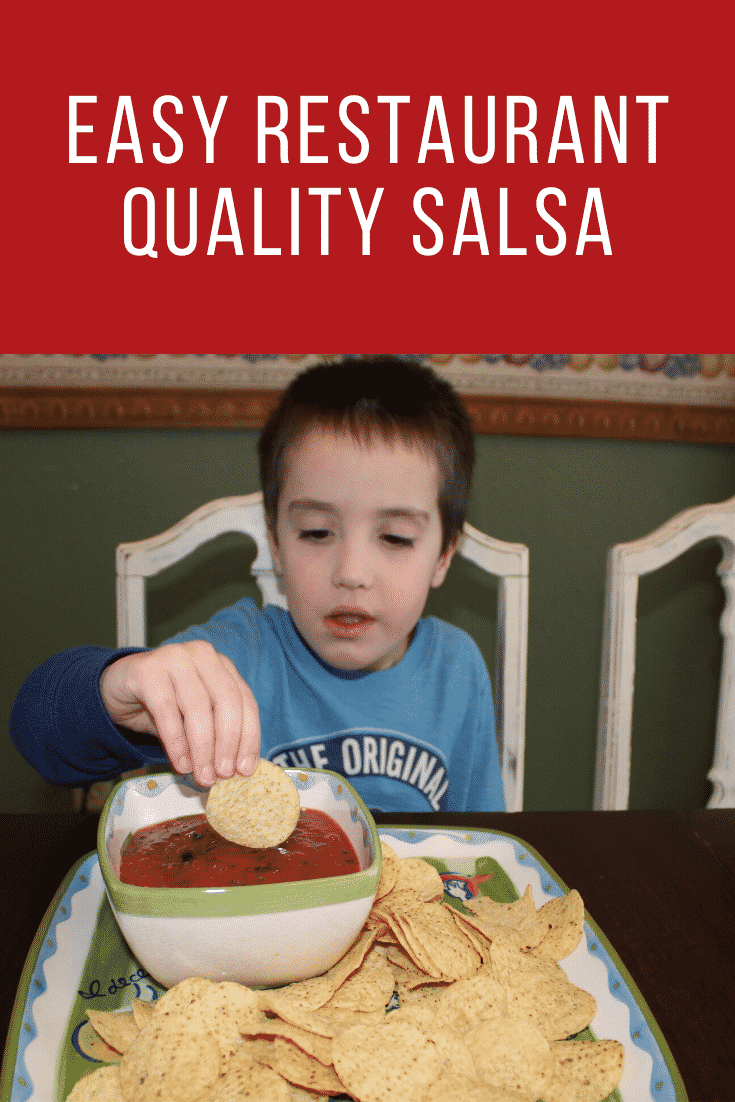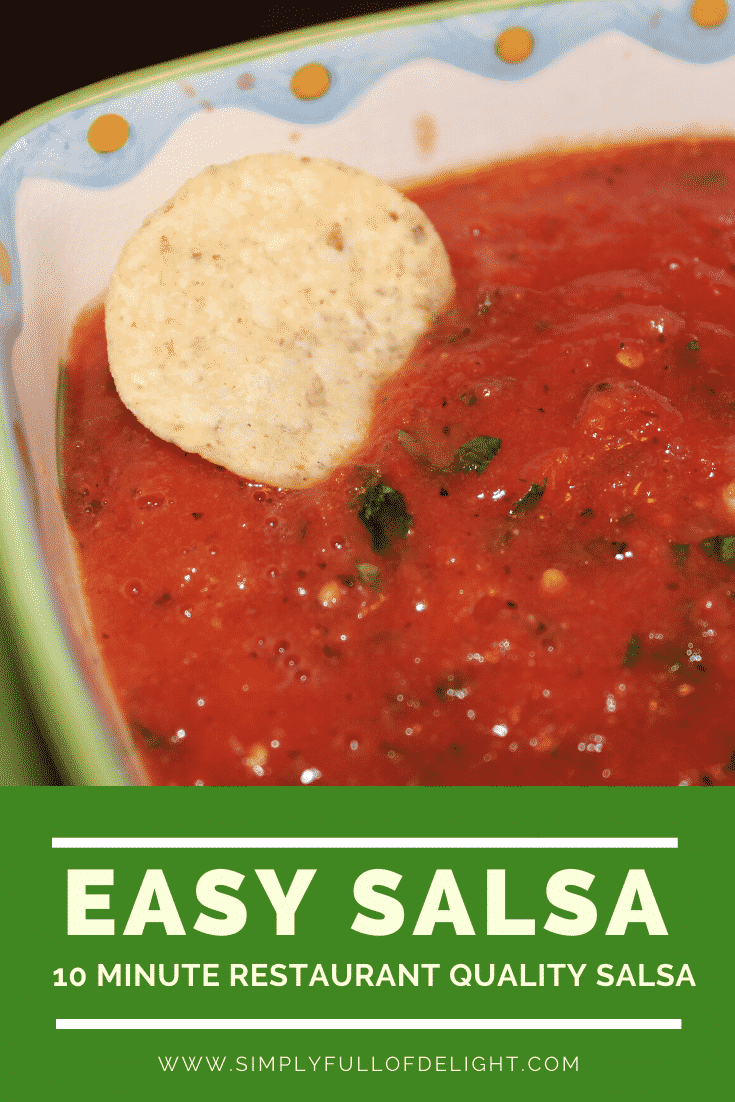 Be sure to check out my other articles:
Gluten Free diet tips for beginners
Save money on groceries – 9 easy ways
Need a Side Hustle? Here's 7 Fun Ideas
Disclosure: This post contains affiliate links. If you click on the link and purchase an item from that site, I receive an affiliate commission.