If you love hot wings, you are going to adore this easy Grilled Gluten Free Buffalo Wings Recipe. These grilled wings are simple to make and a real crowd pleaser!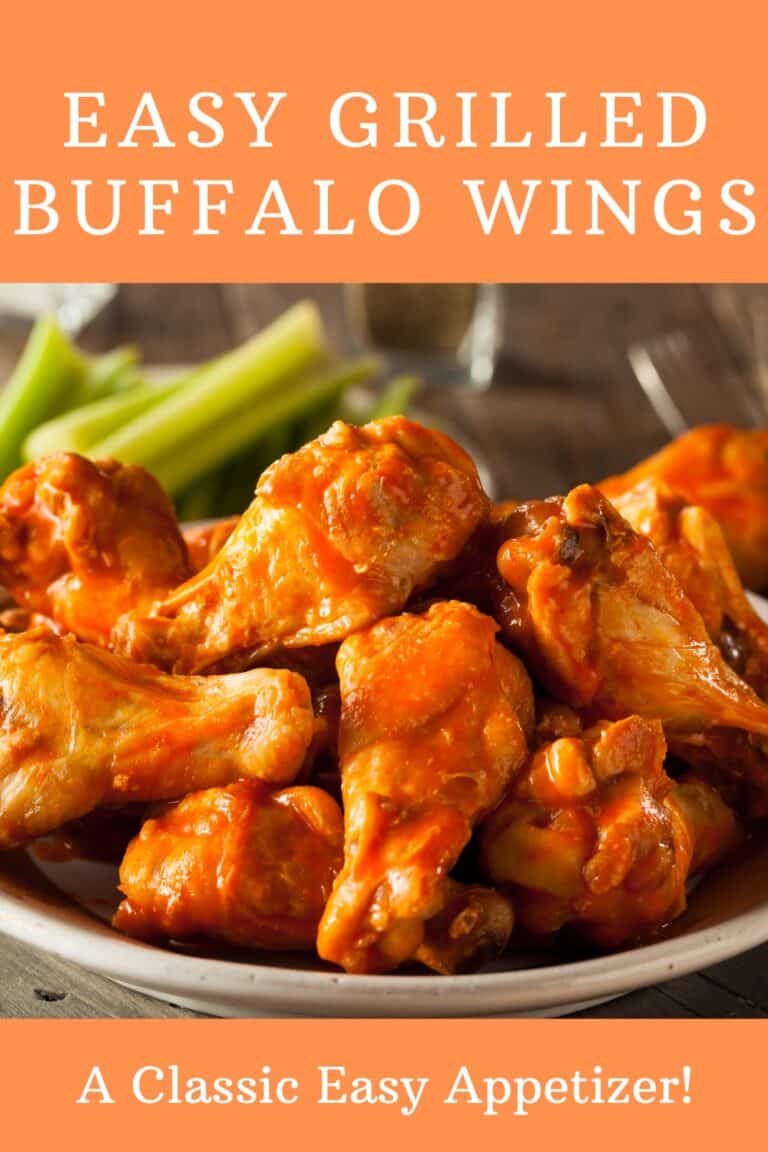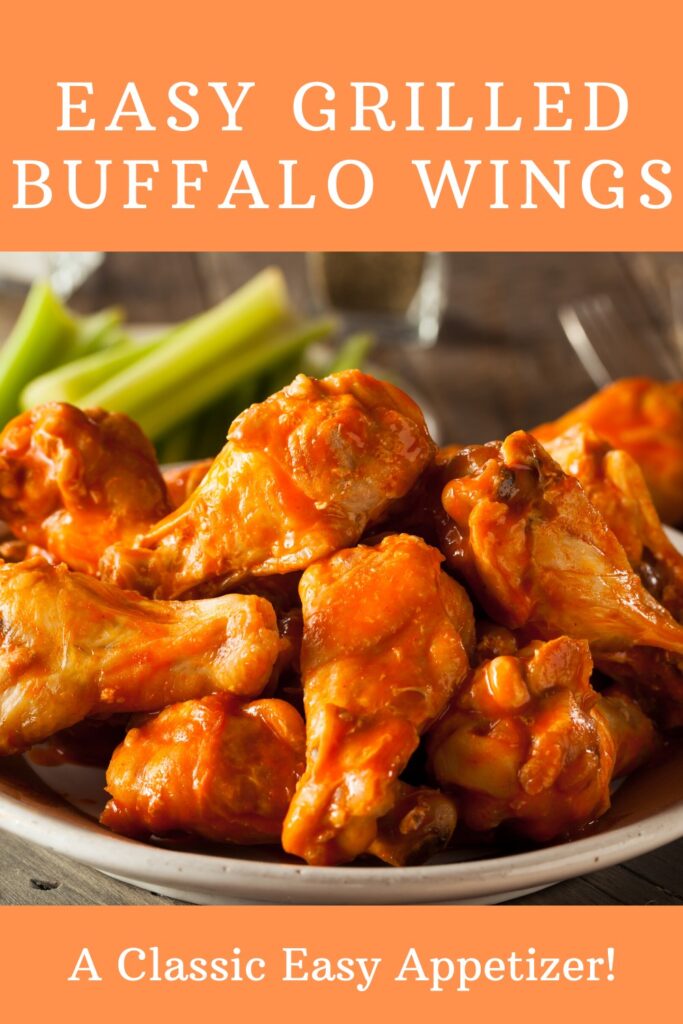 Our family likes to do an appetizer night once in a while and this Gluten Free Buffalo Wings Recipe is the highlight of the meal.
This recipe comes from my husband Jeremy. Grilled buffalo wings are his specialty.
While I'm making the jalapeno popper dip and fire roasted salsa appetizers, he's outside on the deck, grilling wings to perfection.
I've convinced him that the world needs to taste these amazing grilled buffalo wings. Of course, we had to exchange all kinds of hot wing jokes like "don't chicken out," "just wing it," and "this recipe will make the cut."
Once the puns had been put to rest, my awesome husband outlined his simple recipe for grilled Buffalo wings for you!
Disclosure: This post contains Amazon affiliate links. If you click on the link and purchase an item, I receive an affiliate commission.
Gluten Free Buffalo Wings Ingredients:
1 package of chicken wings
1 stick of butter
1/4 cup of Franks Red Hot Sauce
Salt and Pepper
Gluten Free Buffalo Wings Recipe Instructions:
First, use a serrated knife to cut off the tips of the wings and divide the mini drumstick from the section with 2 bones. Using a serrated knife is the key to cutting easily. Additionally, if you allow the wings to sit out at room temperature for about 15 minutes, they won't be as cold to touch.
Heat your grill to a medium temperature, about 300 degrees. Salt and Pepper the wings. Place them on the grill and cook for about 8 minutes on each side.
While the wings are on the grill, you can prepare your hot sauce.
Our family uses a ratio of 2 parts butter to one part hot sauce, which gives it a little kick without burning our mouths off. First, melt 1/2 cup of butter in the microwave. Then, add a 1/4 cup of hot sauce to the butter and mix well.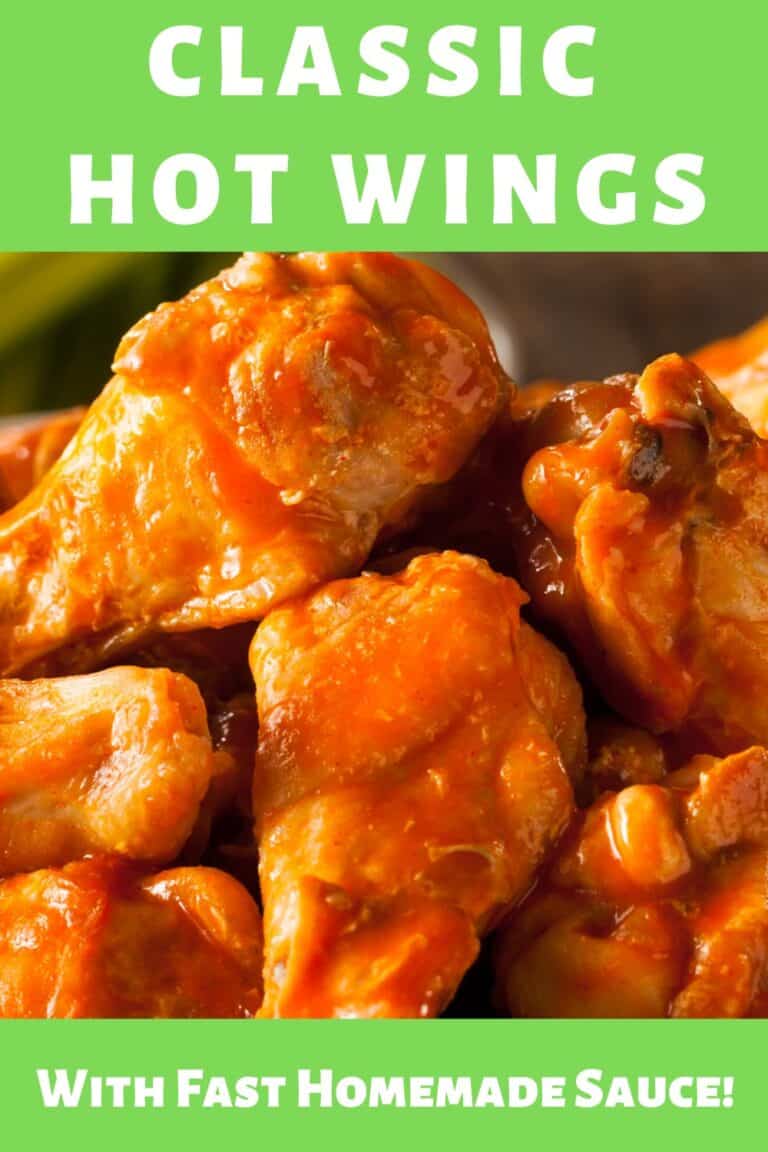 If you are making this for kids or someone who doesn't like much heat, simply use less hot sauce. If you love really spicy wings, feel free to add more.
Be sure to check on your wings after 8 minutes. Flip them and continue to cook for 8 more minutes. They will develop a nice golden brown. Cook until the chicken's internal temperature is 165-170 degrees.
Remove from the heat. Place the wings in a bowl and add your hot sauce mixture. Cover with the lid and shake to cover the wings with sauce.
Side dishes for Gluten Free Buffalo Wings
Our family often serves these wings as a main dish with rice and a vegetable. We always enjoy them on Super Bowl Sunday along side some other fun appetizers like our jalapeno popper dip, fire roasted salsa, and white queso.
I hope you and your family enjoy this easy Gluten Free Buffalo Wings Recipe really soon!
To Print the Recipe Click Below:
Other Articles You Might Enjoy:
Related Posts