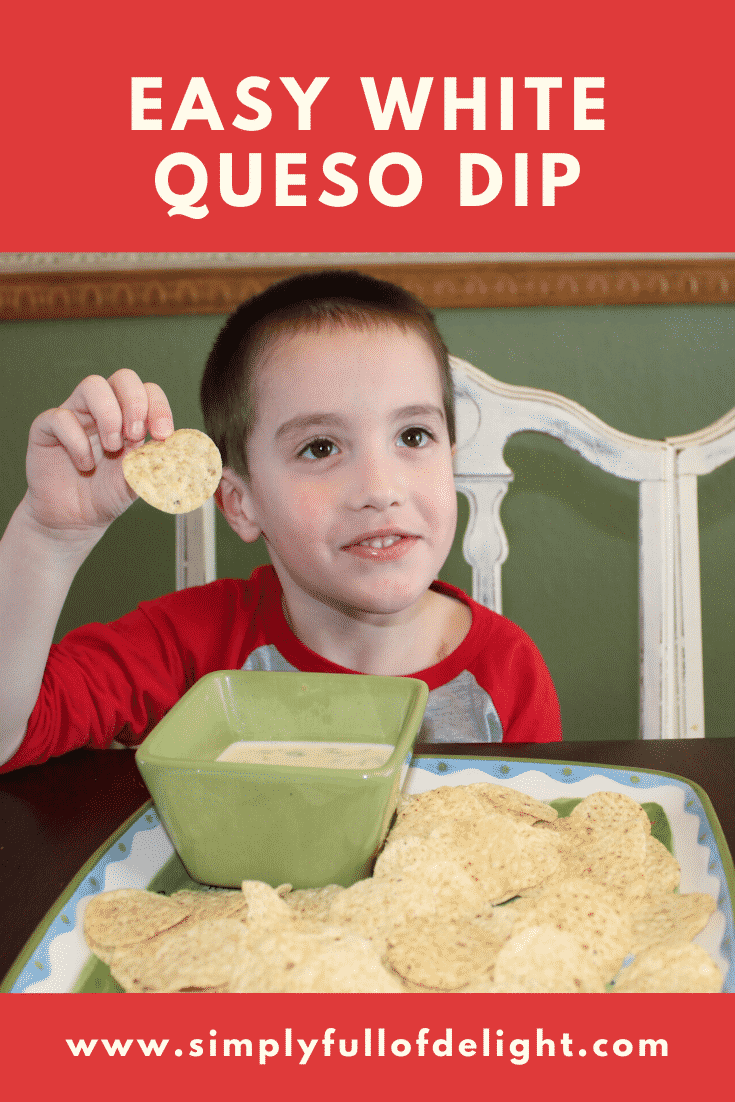 You know that amazing white queso dip that restaurants serve? Did you know that you can make your own sensational white queso dip at home in less than 10 minutes.
No joke.
So, I'm about to admit to something a little bit scandalous. My family adores white queso. Absolutely loves it. But me…I don't love white queso. I like it, but I don't love it. I'm more of a salsa and chips kind of girl.
But THIS white queso. Sign me up.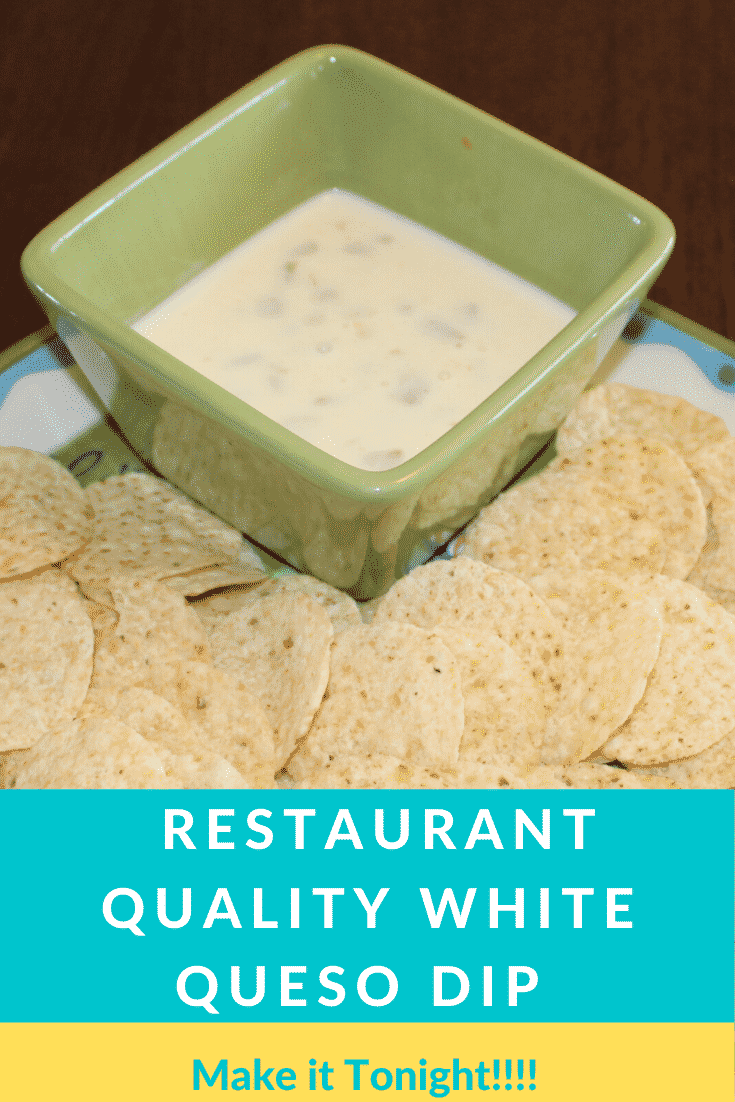 White queso dip is actually surprisingly versatile. Obviously, if you are a queso fan like my husband and kids, you can eat it with tortilla chips and be as happy as can be.
But for me, the REAL treat is when you add it to dishes like nachos or my absolute favorite: a bunless burger with tomatoes, queso, and cilantro on top.
Delicious.
To make White Queso you will need:
12 slices of White American Cheese
1 cup of Half and Half (1% or 2% milk can be substituted. In my opinion, the best combo is 1/2 cup half and half and 1/2 cup 1% milk)
1 can of mild green diced chiles – 4 oz (well-drained)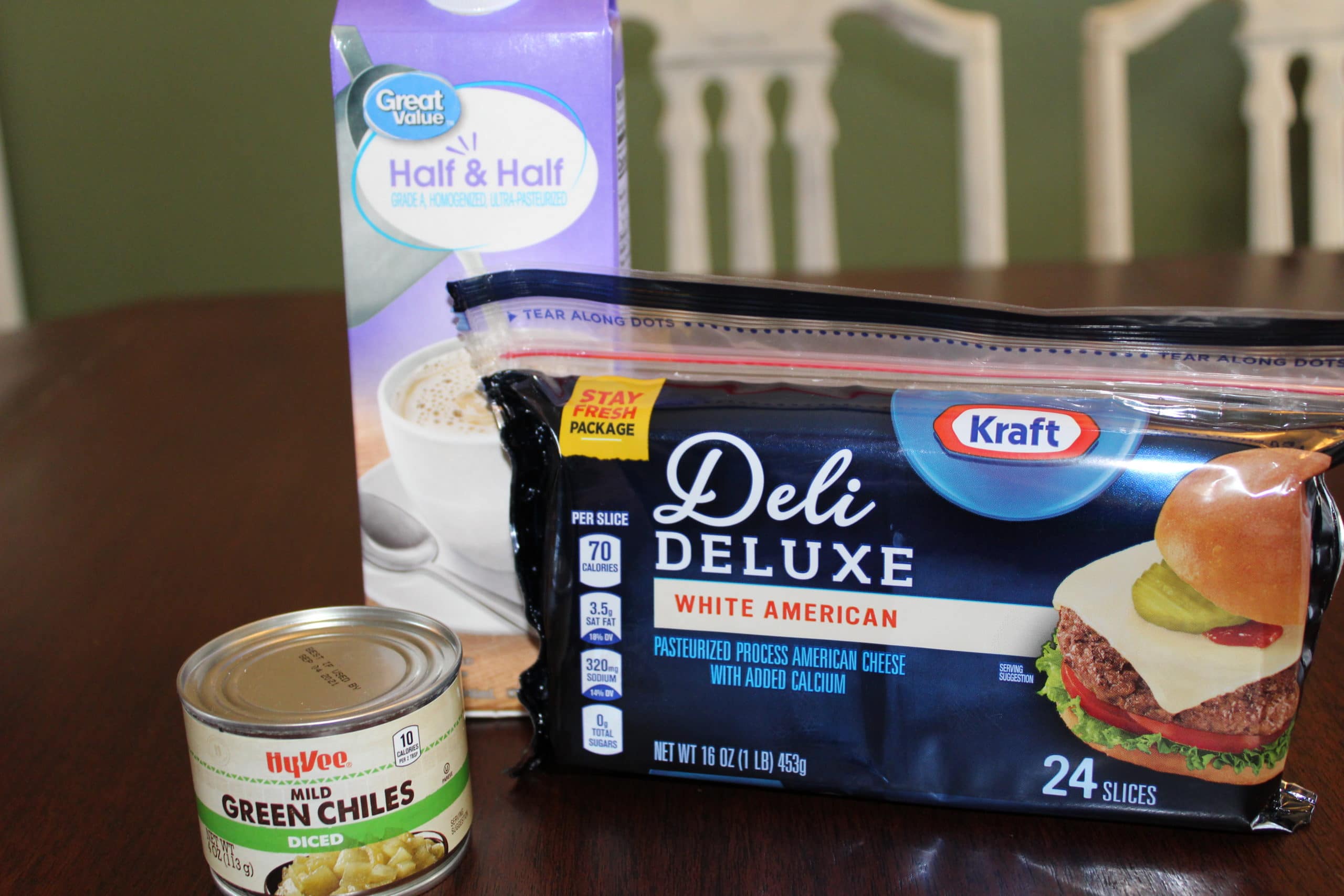 Place your cheese slices in a medium size pot along with the cup of half and half. Drain your canned green chiles VERY well. Extra liquid will affect the dip, so really squish the extra moisture out with the lid of the can and drain well and then add the green chiles to the pot. Cook on the stovetop over medium-low heat until completely melted.
Stir frequently with a wire whisk and make sure your temperature stays on medium-low to avoid scorching the cheese.
You want the dip to be runny, not thick. The end product should be quite thin. If the dip gets too thick, it will solidify too quickly. If it seems too thick, simply add more milk.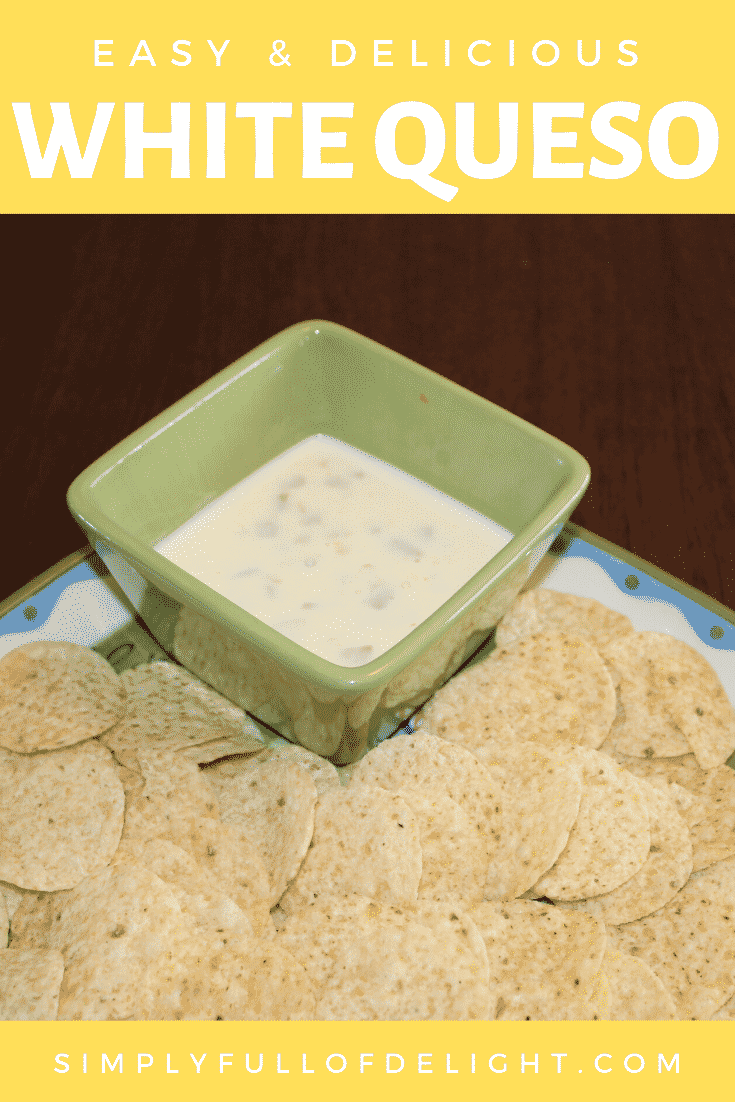 There you have it! White queso dip in less than 10 minutes. My family enjoys white queso drizzled over taco salads, nachos, bbq chicken or pork nachos, and as a bunless burger with veggies on top.
As mentioned, you can use either half and half OR milk. The taste is richer with the half and half, but you can definitely make this with milk if that is what you have on hand.
White American cheese may be hard to find in your grocery store. If you don't have luck in the cheese section, look in the Deli.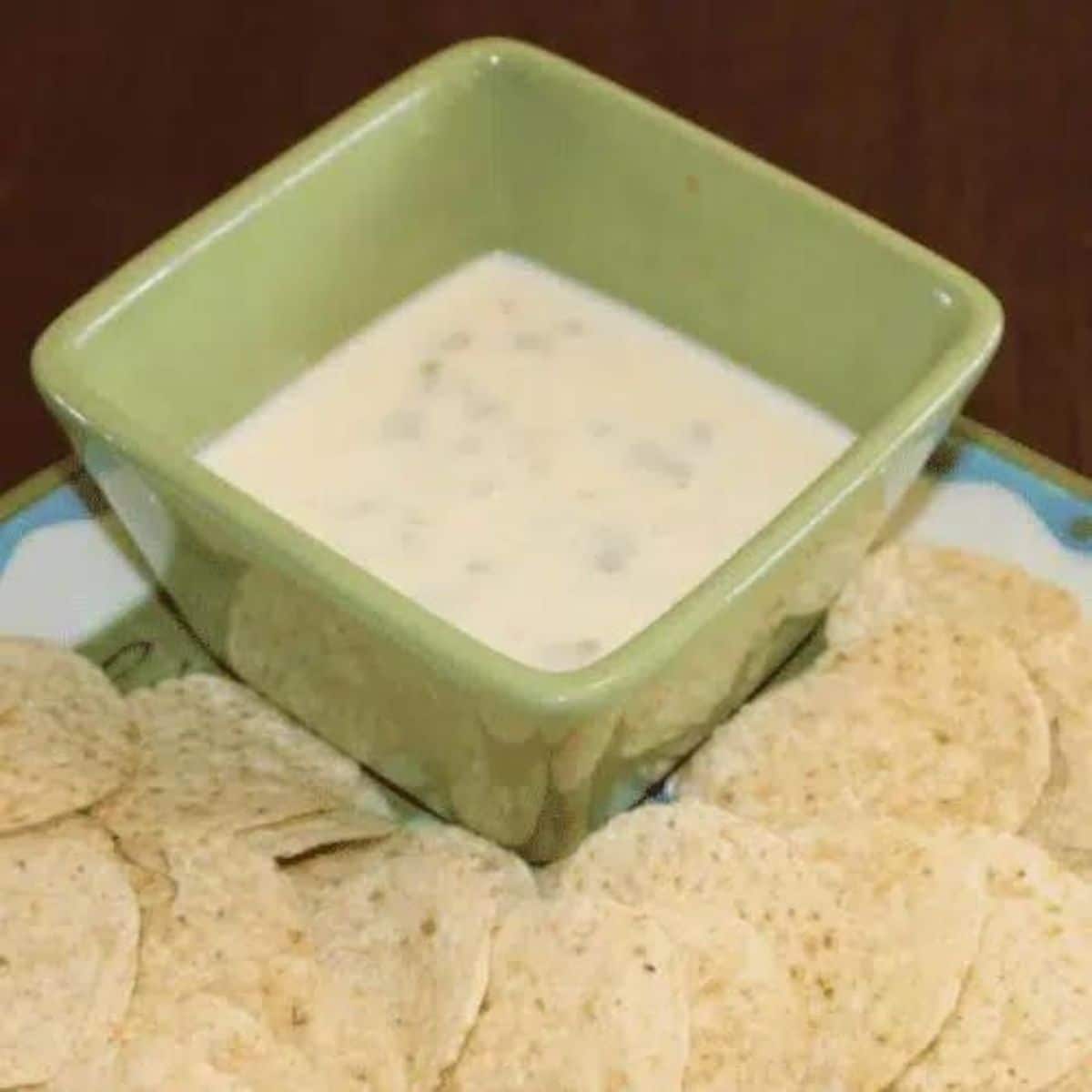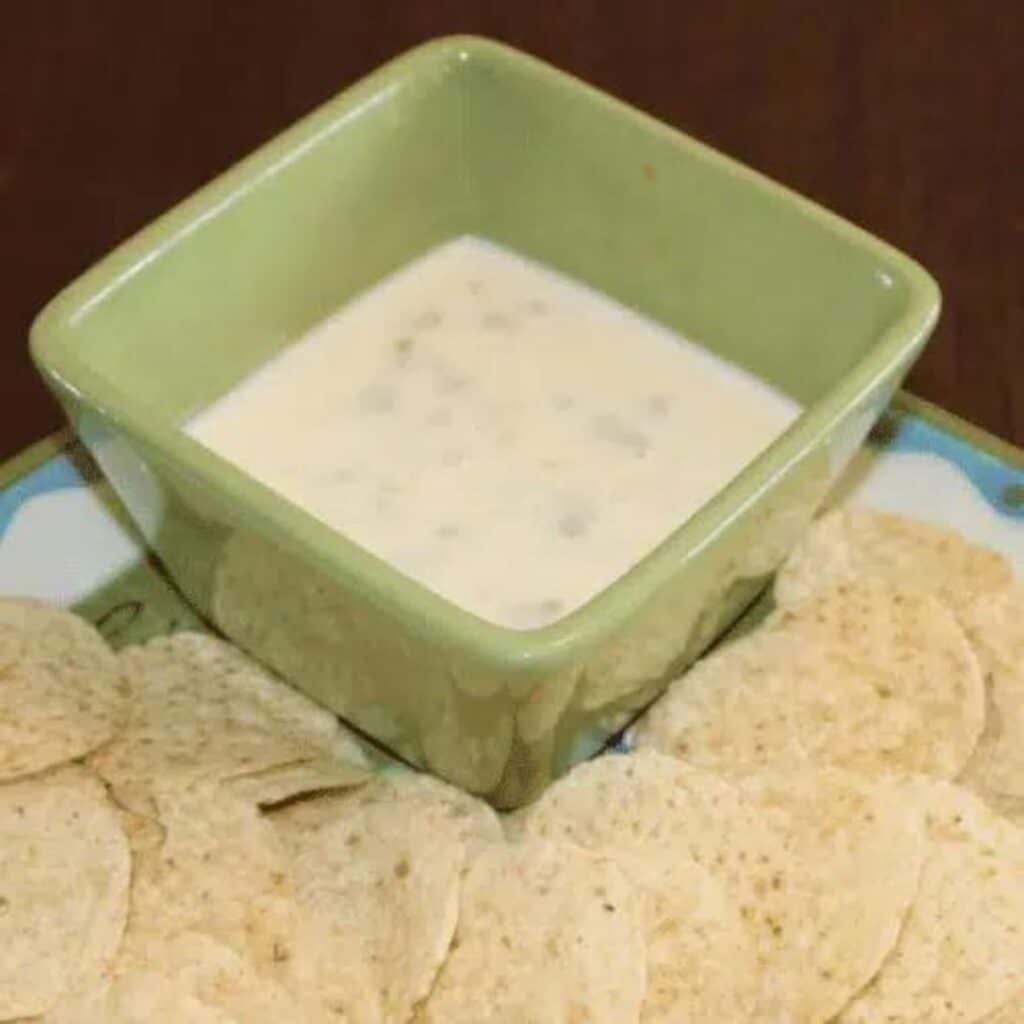 I hope you and your family get to enjoy some amazing white queso dip really soon!
If you love appetizers, be sure to check out my Easy Grilled Buffalo Wings!
You can also find some amazing 2 Ingredient Cheese Sauce here for macaroni and cheese or to top broccoli.
To Print the White Queso Recipe Click Below: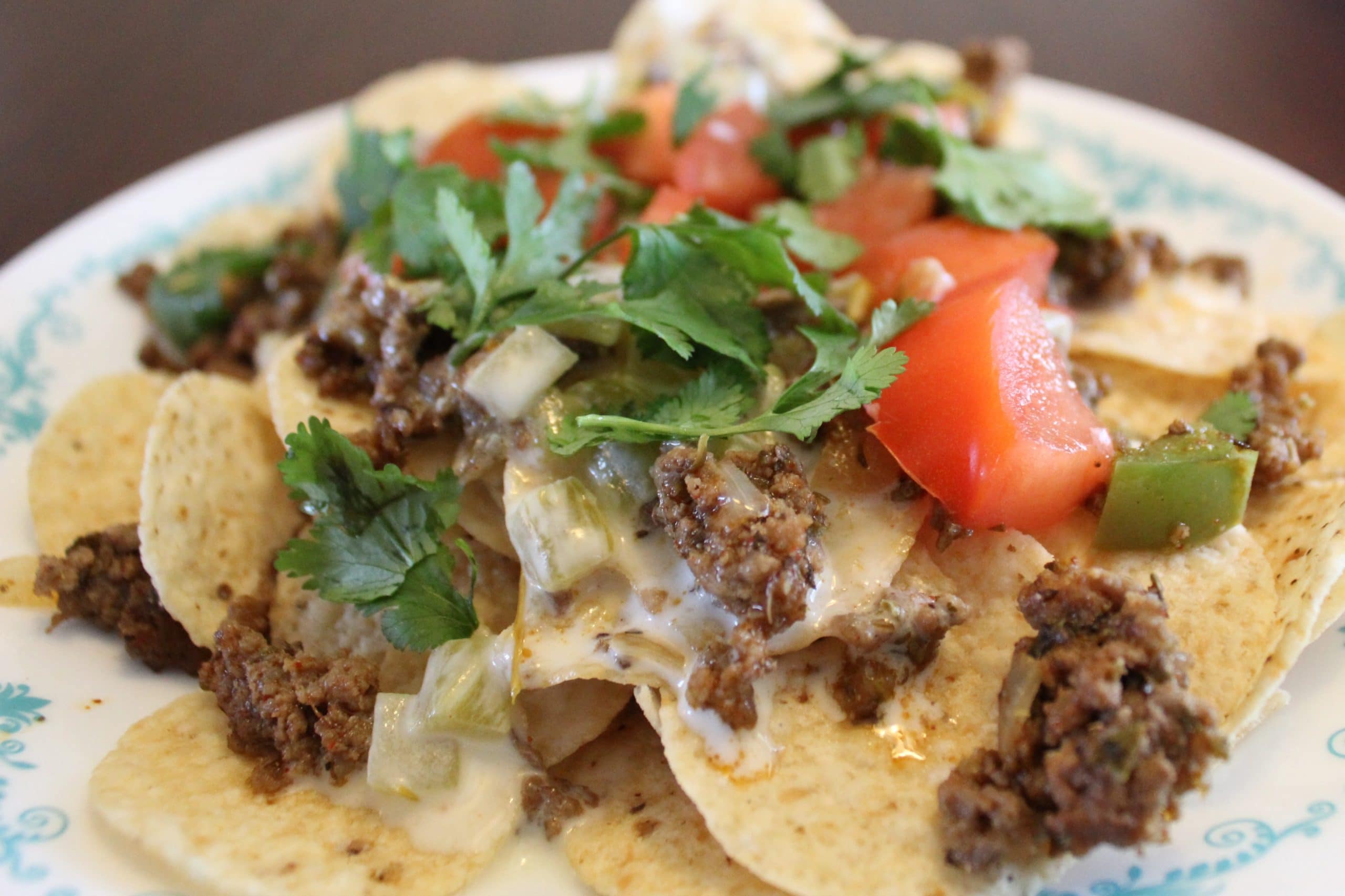 If you enjoyed this recipe, be sure to check out my other articles:
Easy Appetizers – 11 Fantastic Mouth-watering Recipes for the Big Game