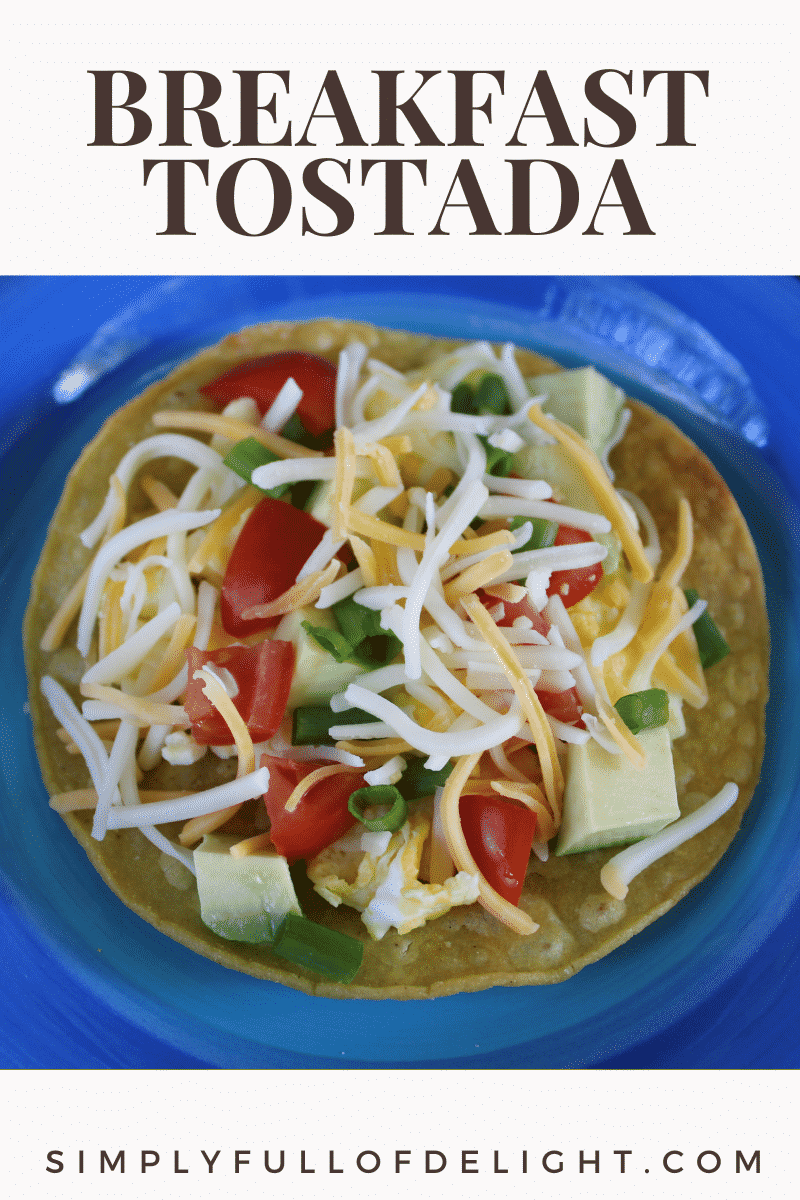 Soon to be your favorite breakfast! Breakfast tostadas!
There is something so amazing about the crispiness of the corn tortilla and the freshness of the toppings that makes this the perfect breakfast!
I have to give credit to my husband Jeremy for this recipe. He came up with it and it is by far, my all-time favorite breakfast. It can be as easy, or as complex as you want to make it. You can add all kinds of different toppings like bacon, avocado, cheese, tomatoes, cilantro, green onions, jalapenos, green peppers, salsa…sky's the limit!
Breakfast tostadas are great for people with allergies because they are naturally gluten-free and you can exclude any toppings that don't work for your family.
For Breakfast Tostadas you will need:
Corn tortillas (We usually make 2-3 per person)
Oil for frying (any vegetable oil will do)
Eggs – about 2 eggs per person
Cooking spray
Toppings: Your choice of bacon, avocado, cheese, tomatoes, cilantro, green onions, jalapenos, green peppers, salsa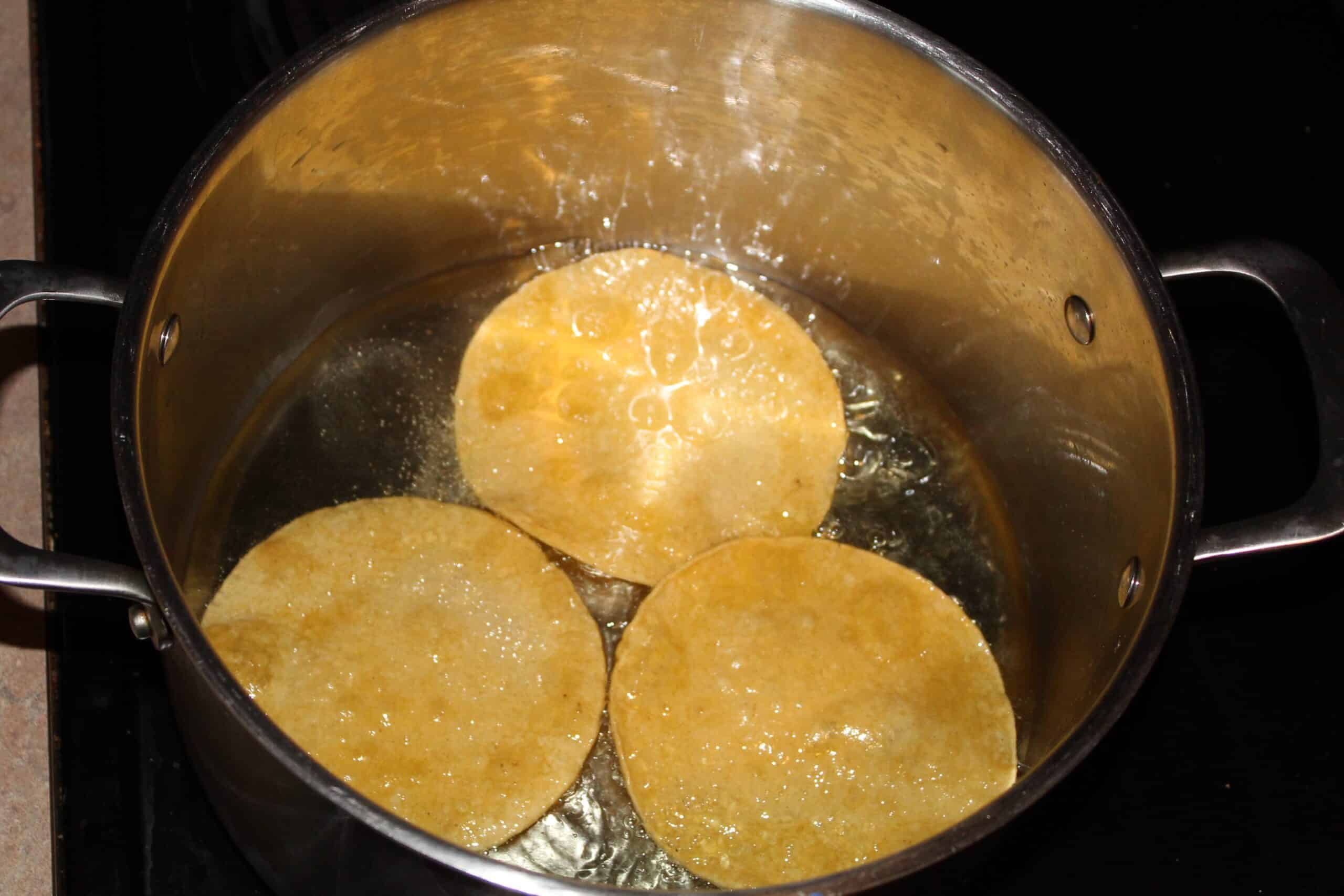 Start by heating the oil in a large stock pot. Once it is hot enough, add your corn tortillas and cook until crisp. You will need to flip them halfway through. Remove the tortillas from the pan with tongs and place them on paper towels so that the extra oil soaks up and the tortillas remain crispy.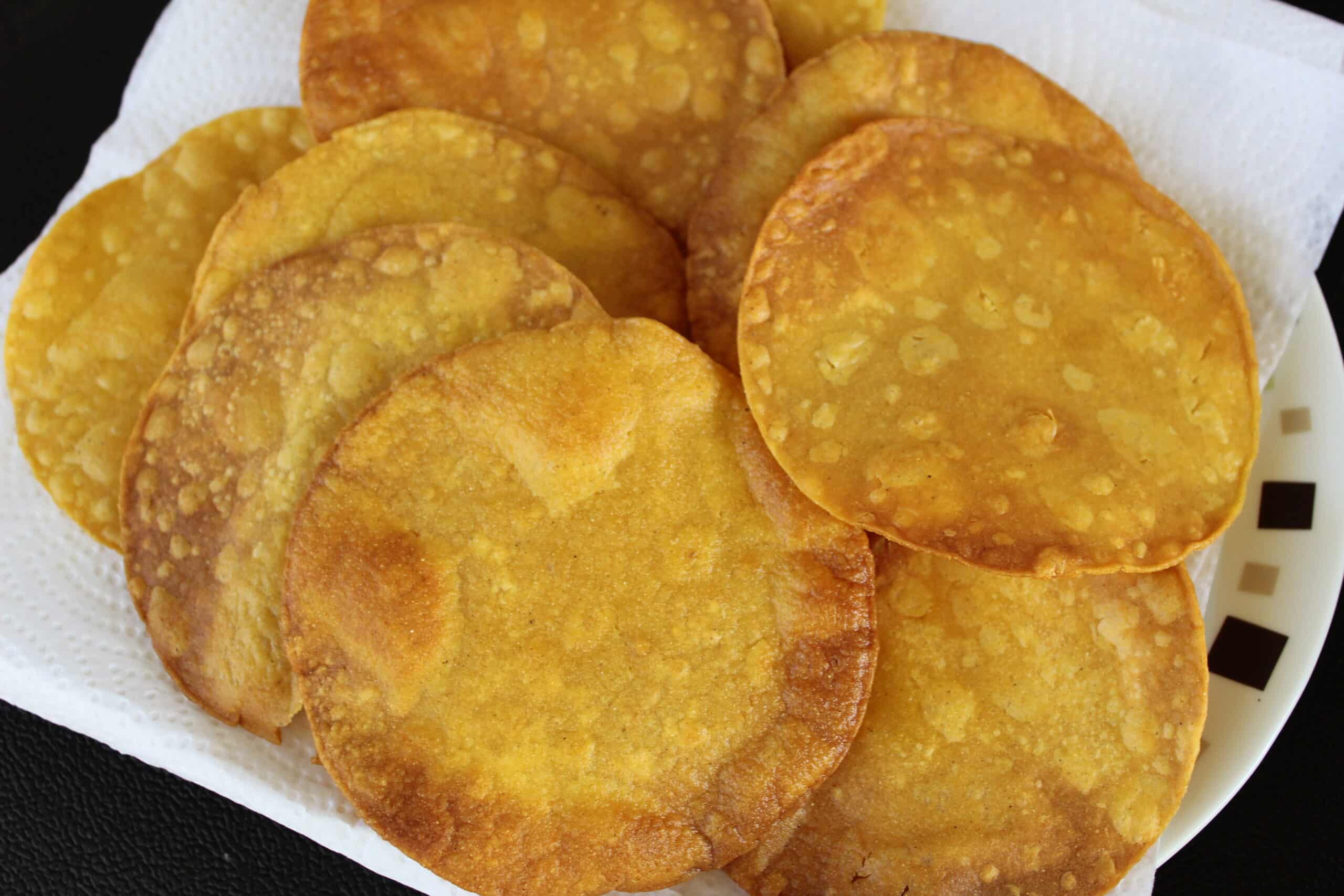 Next
Heat your pan for the eggs. Spray the pan with cooking spray and add the eggs. I like mine scrambled, but there's no rules here, so do what you like!
While the eggs are cooking, I prep my toppings. As stated above, you pretty much add anything to these! When I am making them for myself as a quick breakfast on a week day, I just do eggs, cheese, tomato and green onion…or whatever is in the fridge! However, when we eat as a family on the weekend, we fry bacon and add other fun toppings like salsa, avocado, and peppers.
And….that's it! Assemble and Enjoy!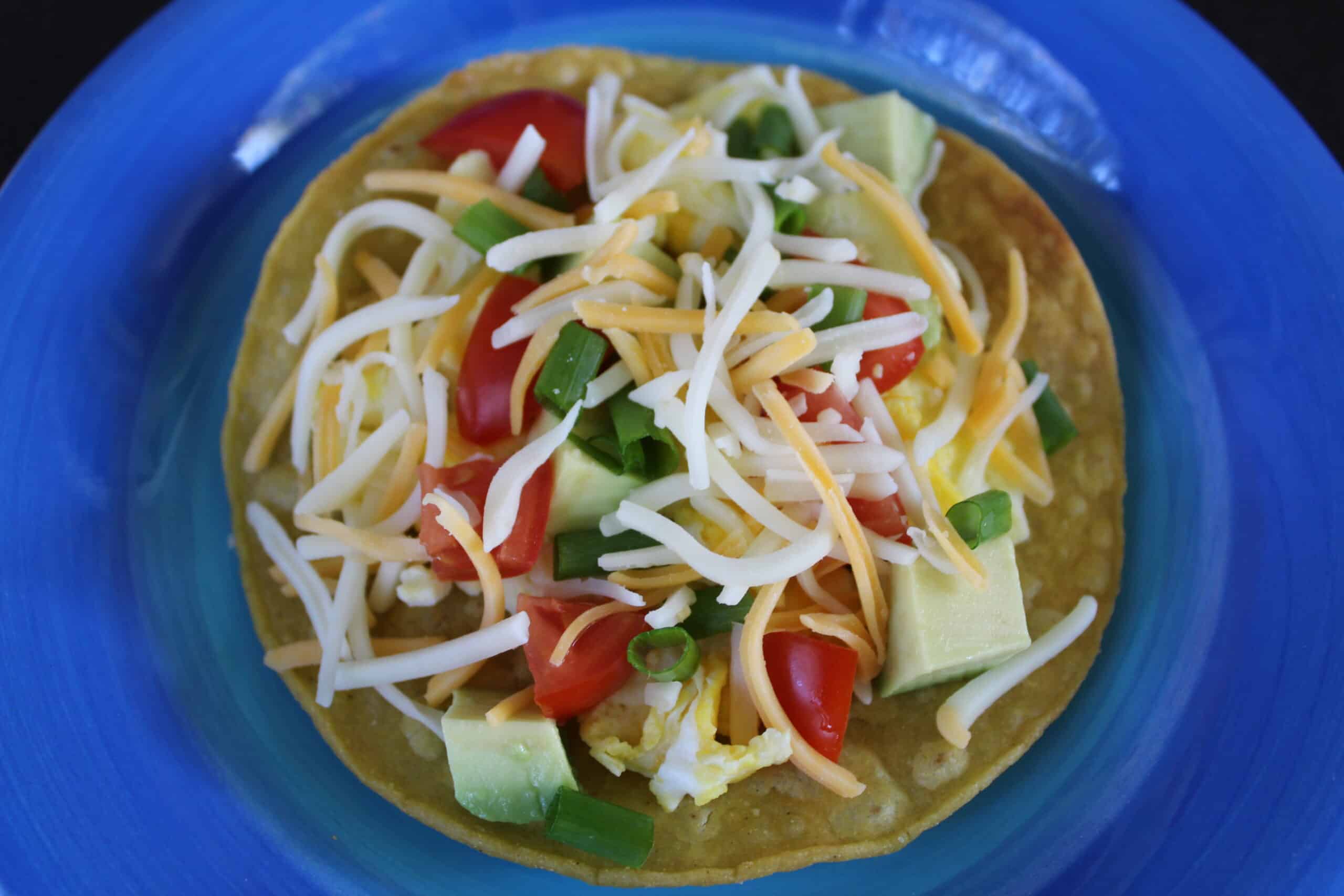 I mentioned that I eat these as a quick breakfast sometimes…the trick to that is you can fry the tortillas the night before. We keep ours in a large gallon size plastic bag or in plastic storage containers. Make sure they are well drained from the oil before storing.
The other trick of the trade is that you can make multiple meals from this. I like to fry a big batch of corn tortillas for our "Taco Tuesday." We eat them as tacos/tostadas for supper with ground beef and black beans (or refried beans) and of course, all of our favorite taco toppings. Then we can have breakfast tostadas the next morning. You definitely can buy tostadas at the store, but just like anything, the homemade version is WAY better!
I hope your family will enjoy breakfast tostadas in the near future!
To Print the Recipe Click Below:
Check out my other articles: