These Cute Caterpillar Crafts for Preschool are easy and fun for little ones!
Planning an insect theme for preschool? I've got you covered!
Whether you are diving deep into the world of insects or talking about the Life Cycle of the Butterfly, I'm certain you will find a fun caterpillar craft on this list!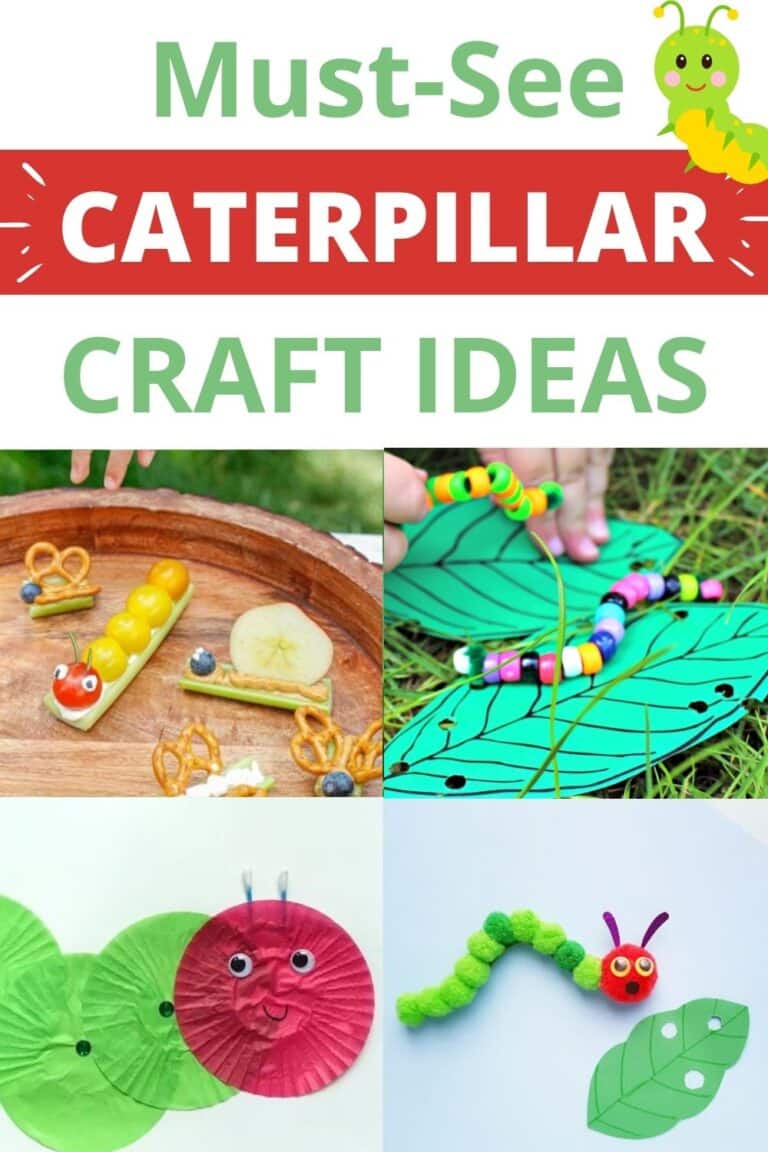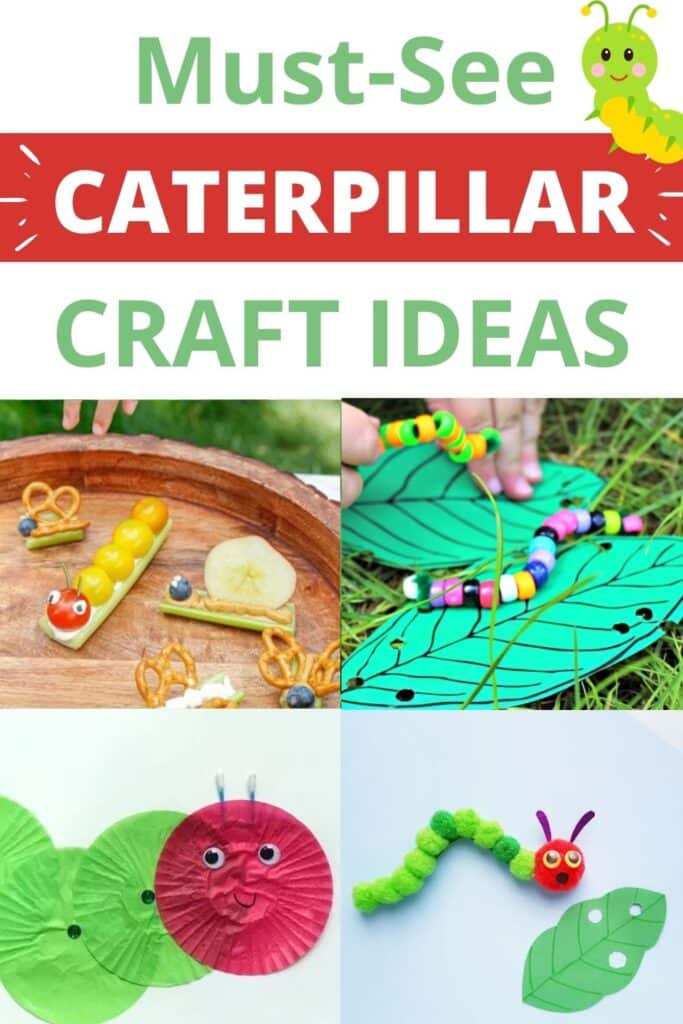 Alright! Let's check out all these awesome caterpillar crafts!
1) Thumbprint Caterpillar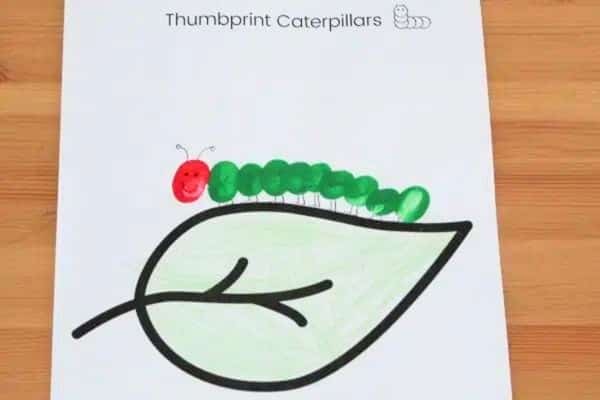 This Thumbprint Caterpillar is from my blog Simply Full of Delight. Kids use paint to make fingerprint caterpillars on the free leaf printable. So cute and easy!
2) Egg Carton Caterpillar Craft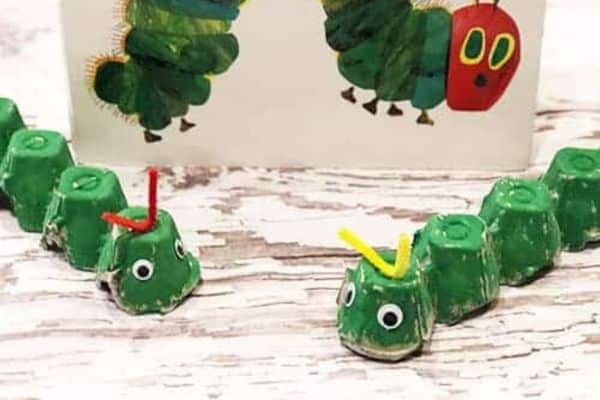 This Adorable Egg Carton Caterpillar is by Two Pink Peonies. You only need a few simple supplies to make this fun caterpillar craft that is perfect for preschoolers!
3) Pom Pom Caterpillar Craft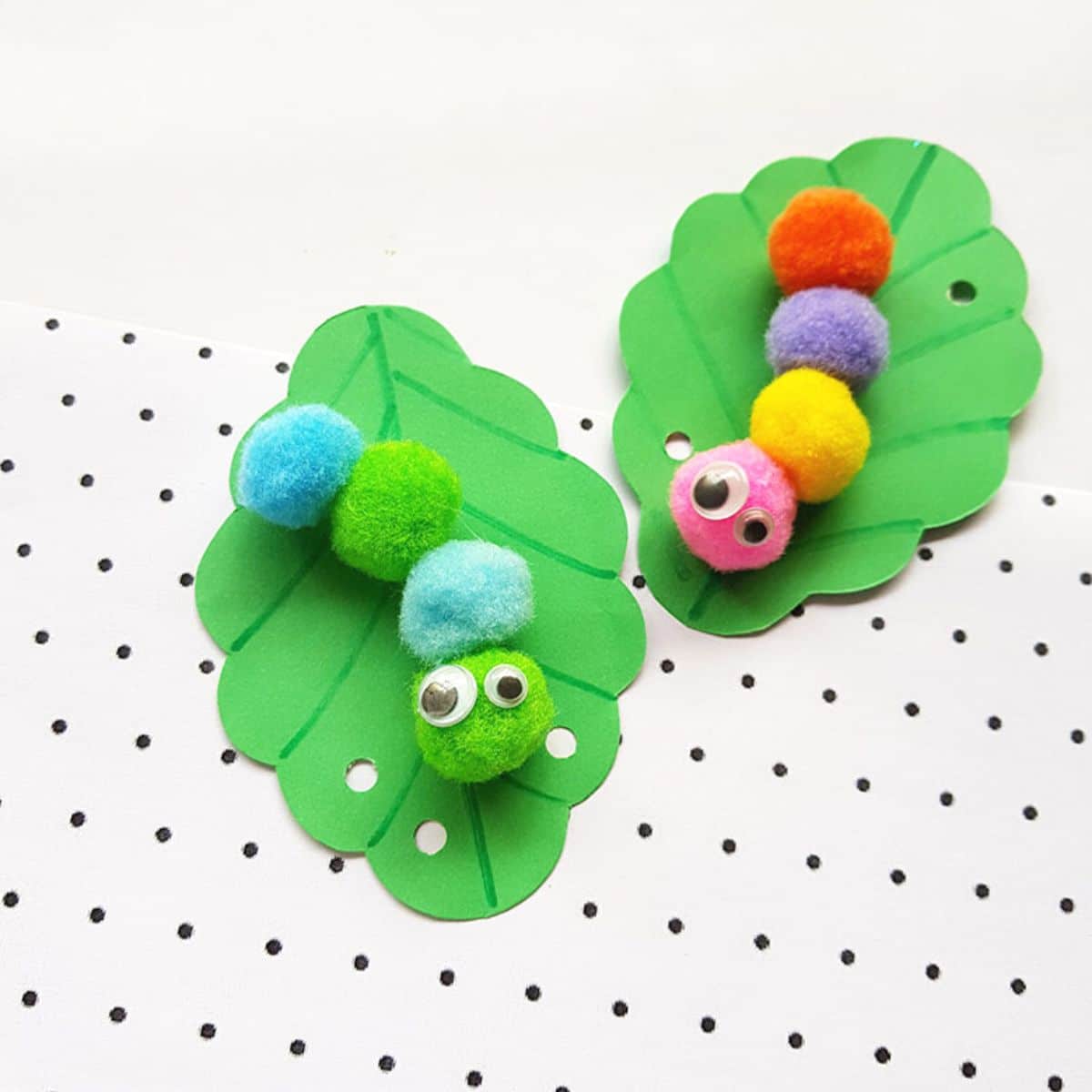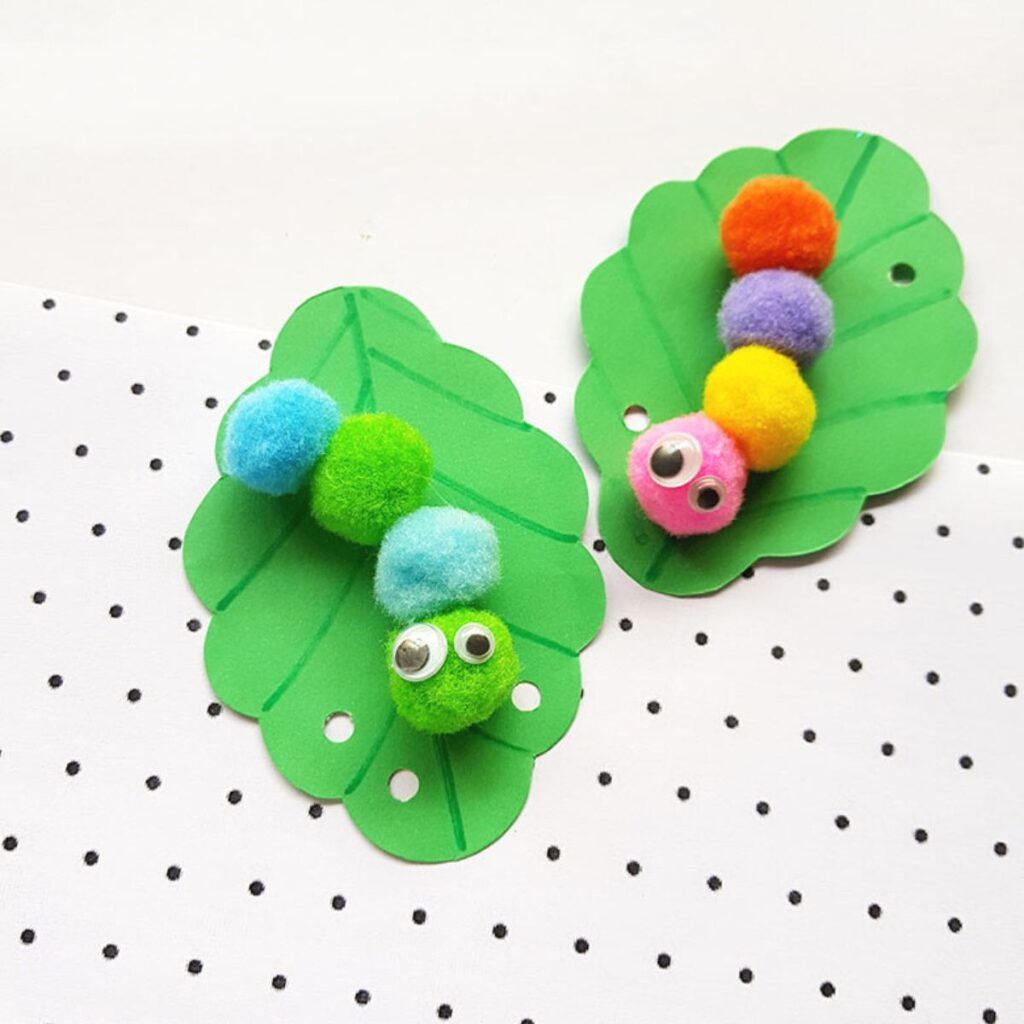 This Easy Pom Poms Caterpillar is by Messy Little Monster. Such a cute caterpillar craft that will delight younger children!
4) Coiled Cardboard Tube Caterpillar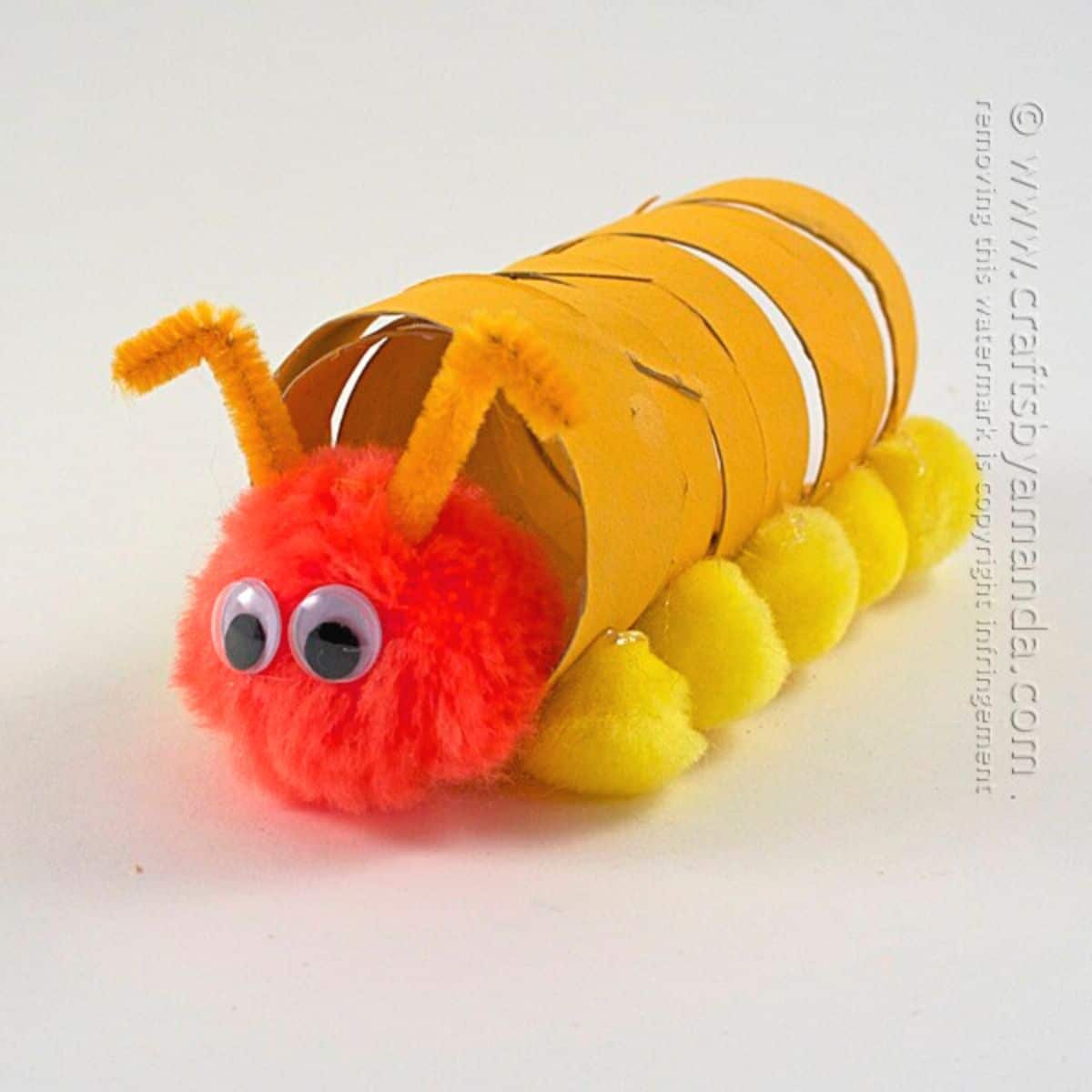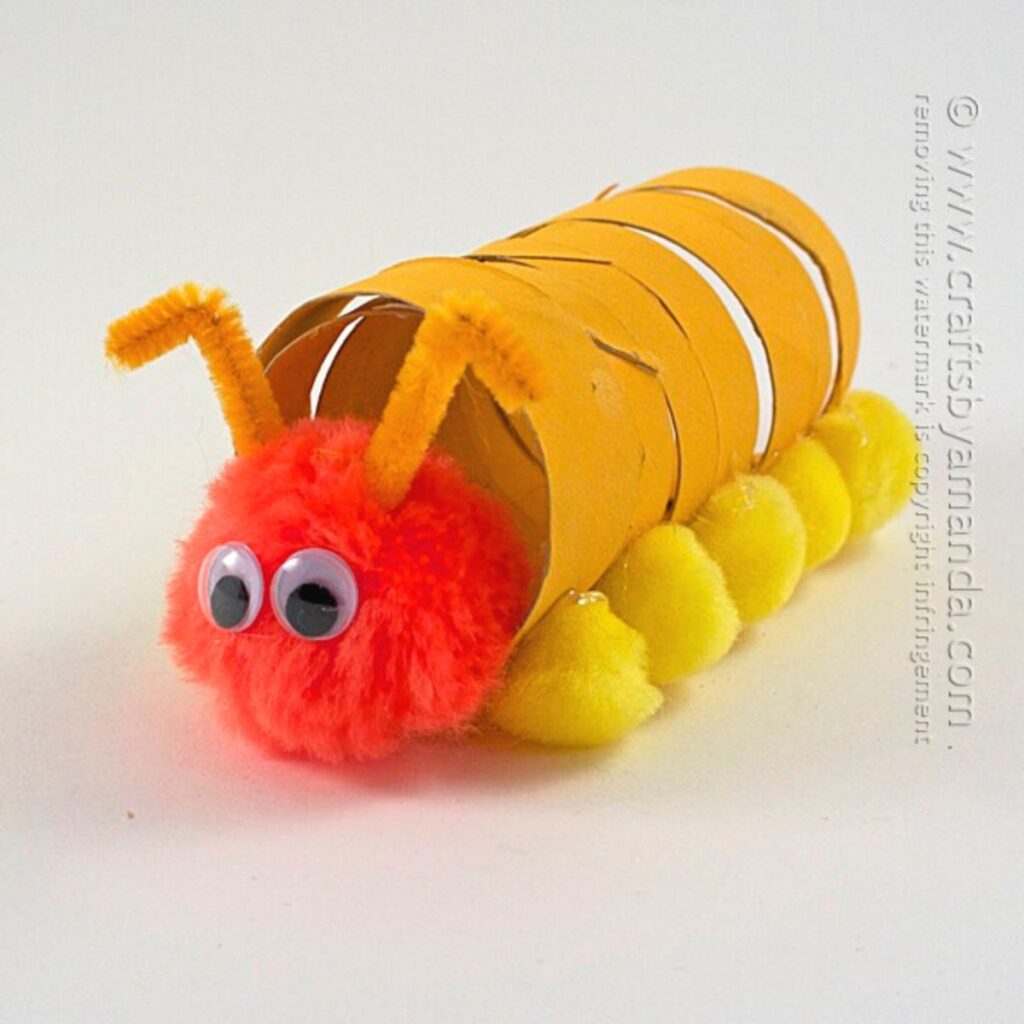 This Coiled Cardboard Tube Caterpillar is from Crafts by Amanda. So simple and cute, kids will want to make a few of these!
5) Cupcake Liner Caterpillar Craft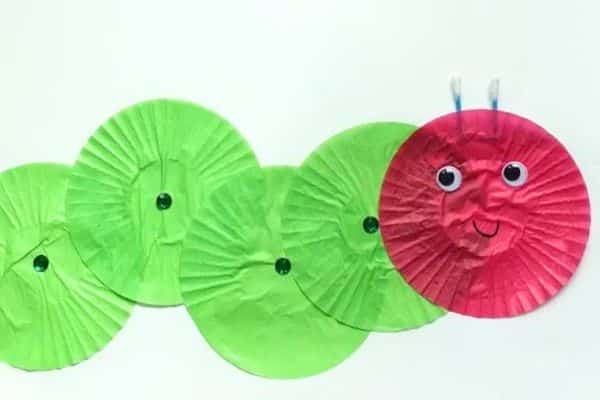 This Cupcake Liner Caterpillar is by In the Playroom. I love that you can make caterpillars a different color by switching colors of cupcake liners. Perfect for preschool, this craft is truly simple and uses items from around the house!
6) Caterpillar Block Painting Craft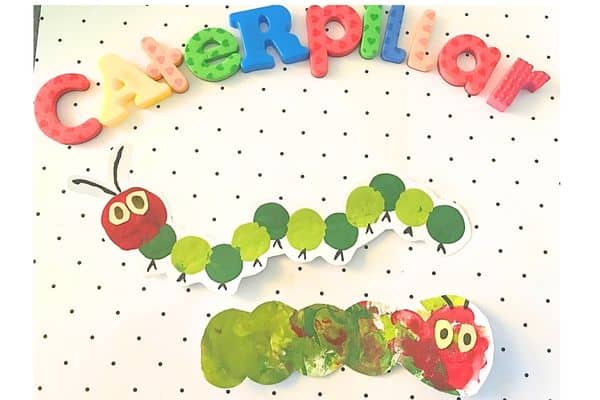 This Caterpillar Block Painting Craft is by Mama of Minis. Kids use blocks to stamp the caterpillar's body. What a fun, unique idea for creating a caterpillar craft for kids!
7) Caterpillar Paper Puppets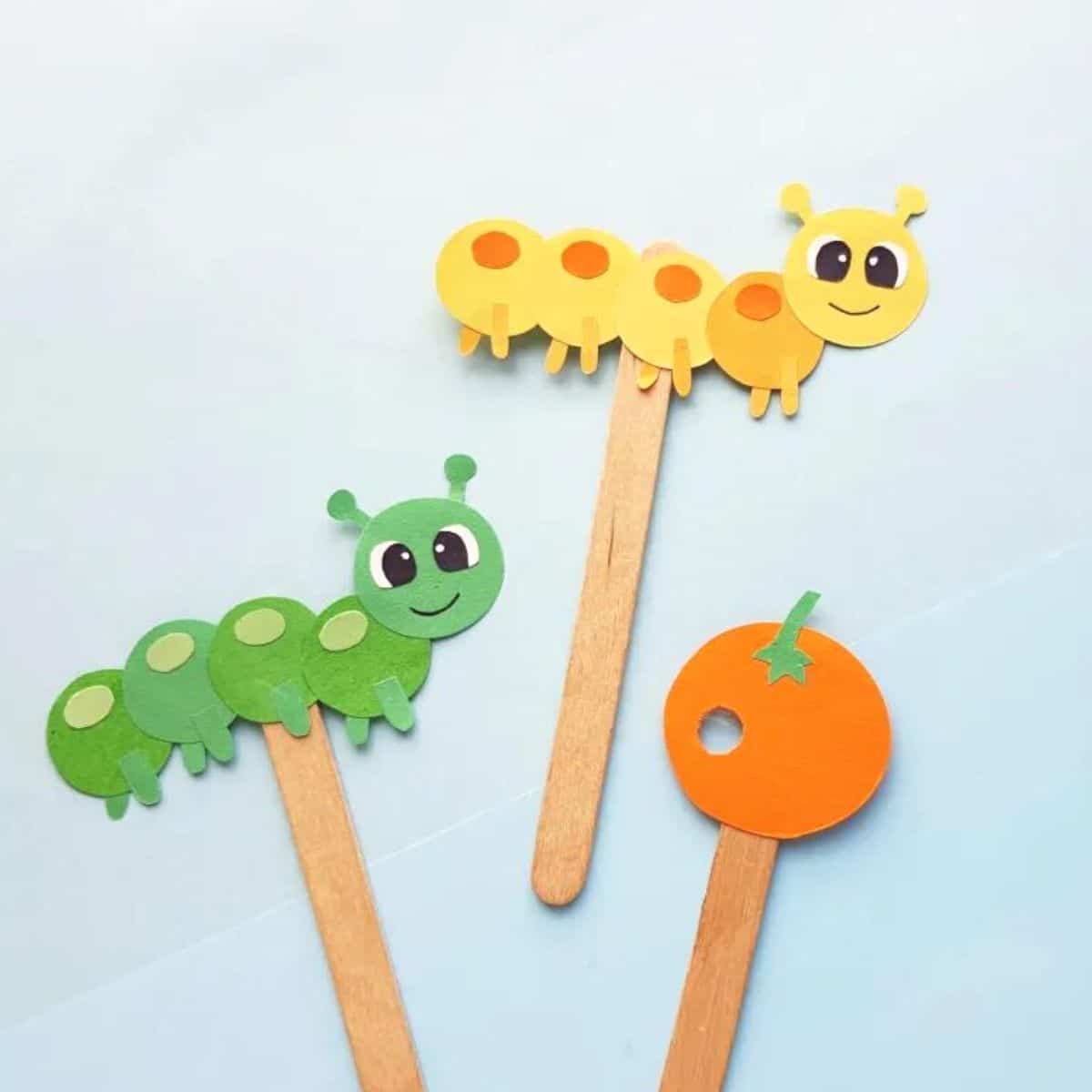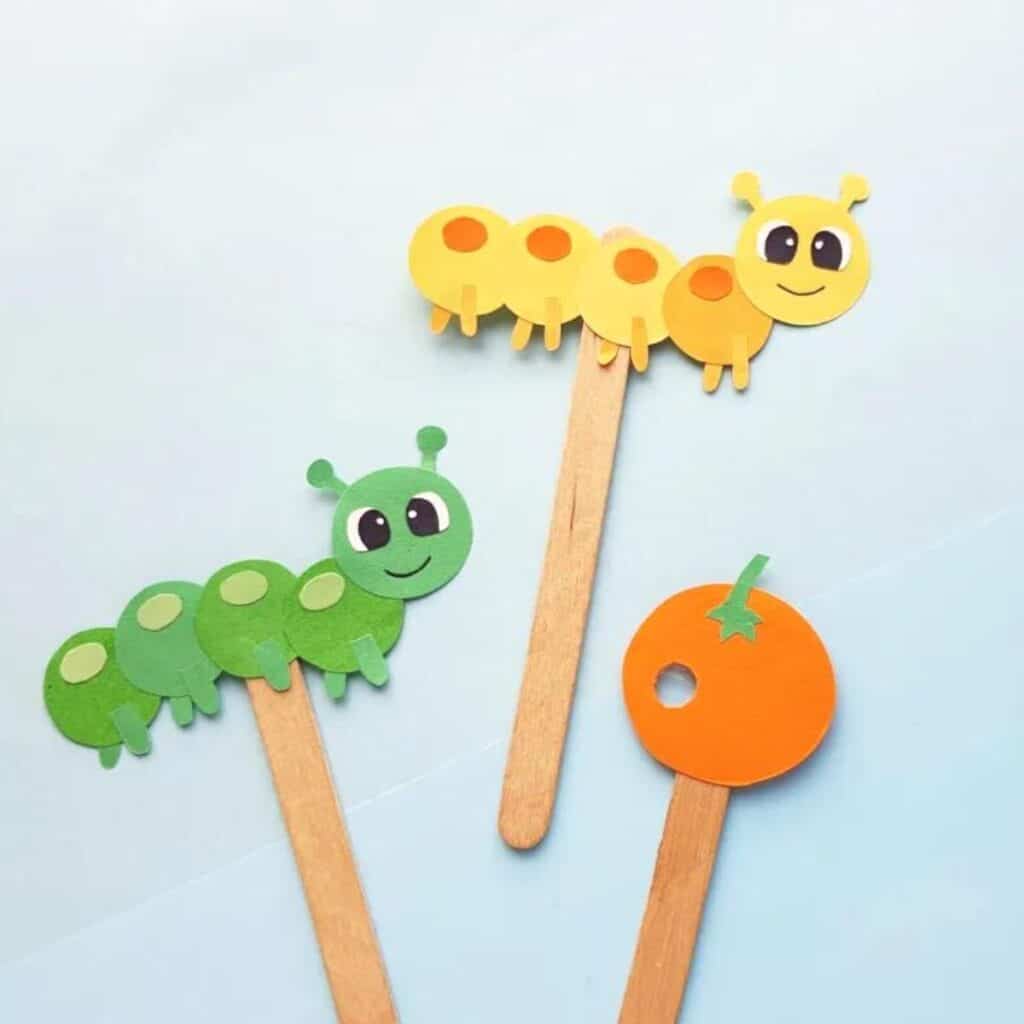 These Caterpillar Paper Puppets are by Frosting and Glue. Kids can create fun popsicle stick puppets with this free printable template!
8) Caterpillar Paper Plate Craft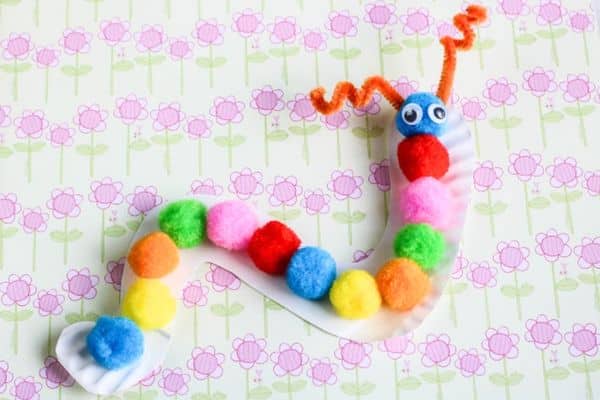 This Caterpillar Paper Plate Craft is by Attachment Mummy. Kids can create their own unique little caterpillar using a few simple craft supplies!
9) Paper Slinky Caterpillar Craft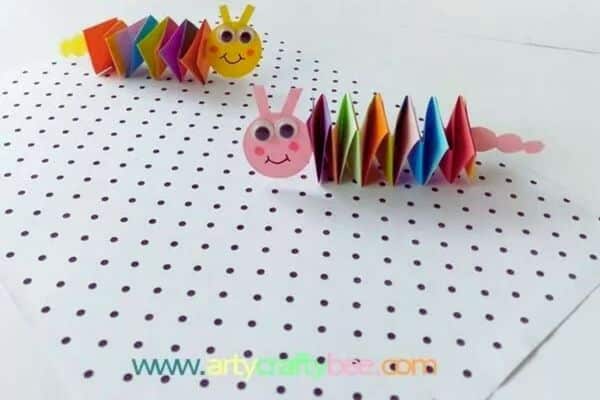 This Paper Slinky Caterpillar Craft is by Arty Crafty Bee. This craft is a little more complex because of the paper chains, but would be super fun to do together with your child!
10) Caterpillar Suncatcher Craft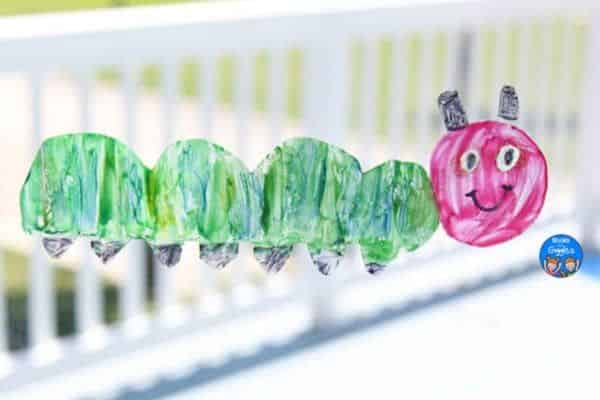 This Caterpillar Suncatcher Craft is by Books and Giggles. Kids will love displaying their suncatchers on the windows! What fun!
11) Grass Caterpillars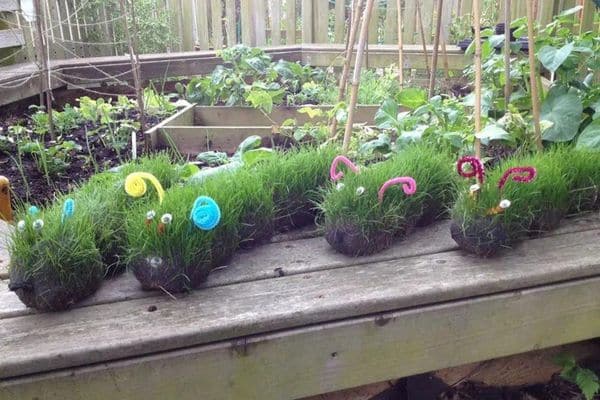 These Grass Caterpillars are from Red Ted Art. These have me in awe. They are SO incredibly cool! What an awesome idea to watch grow!
12) Life Cycle of a Butterfly Craft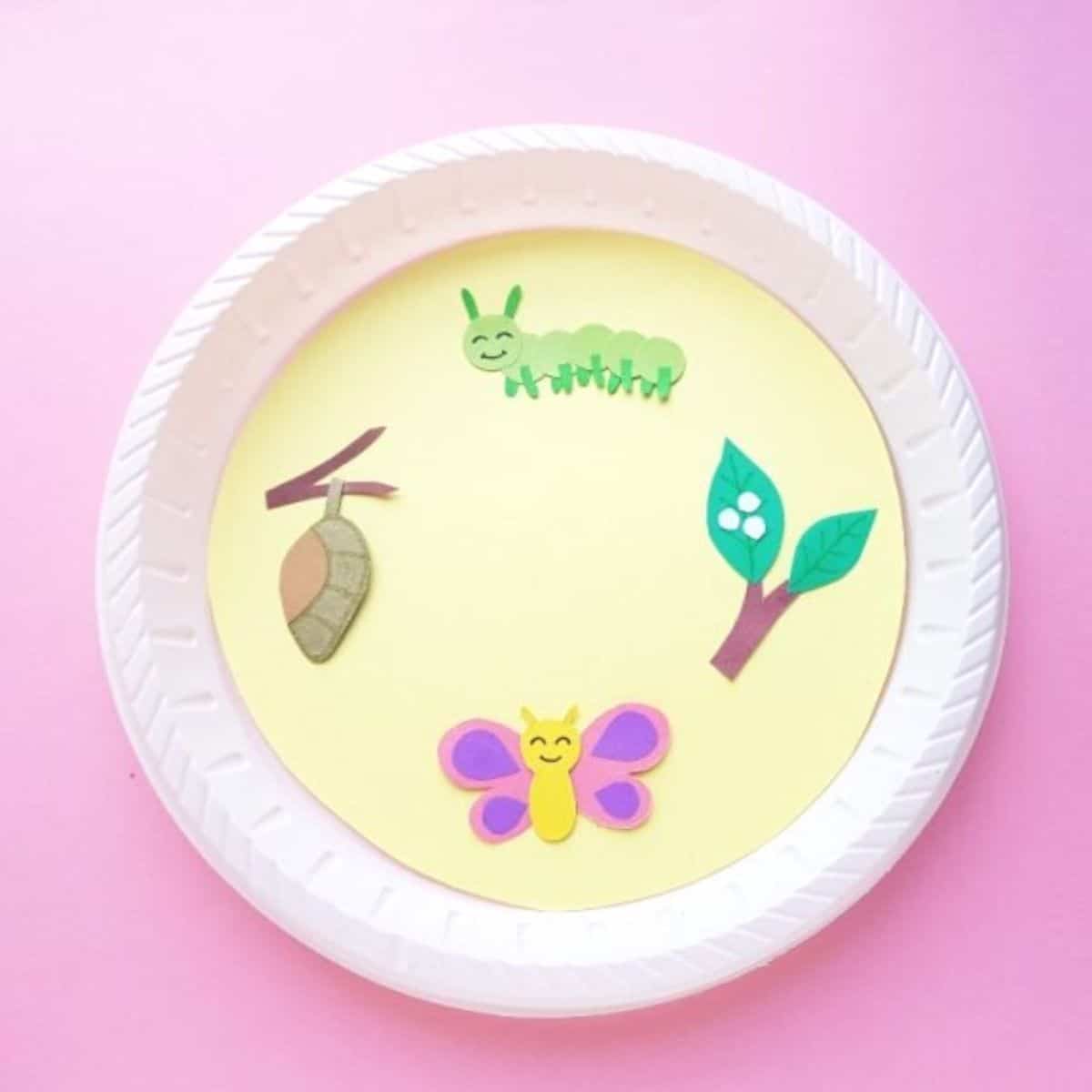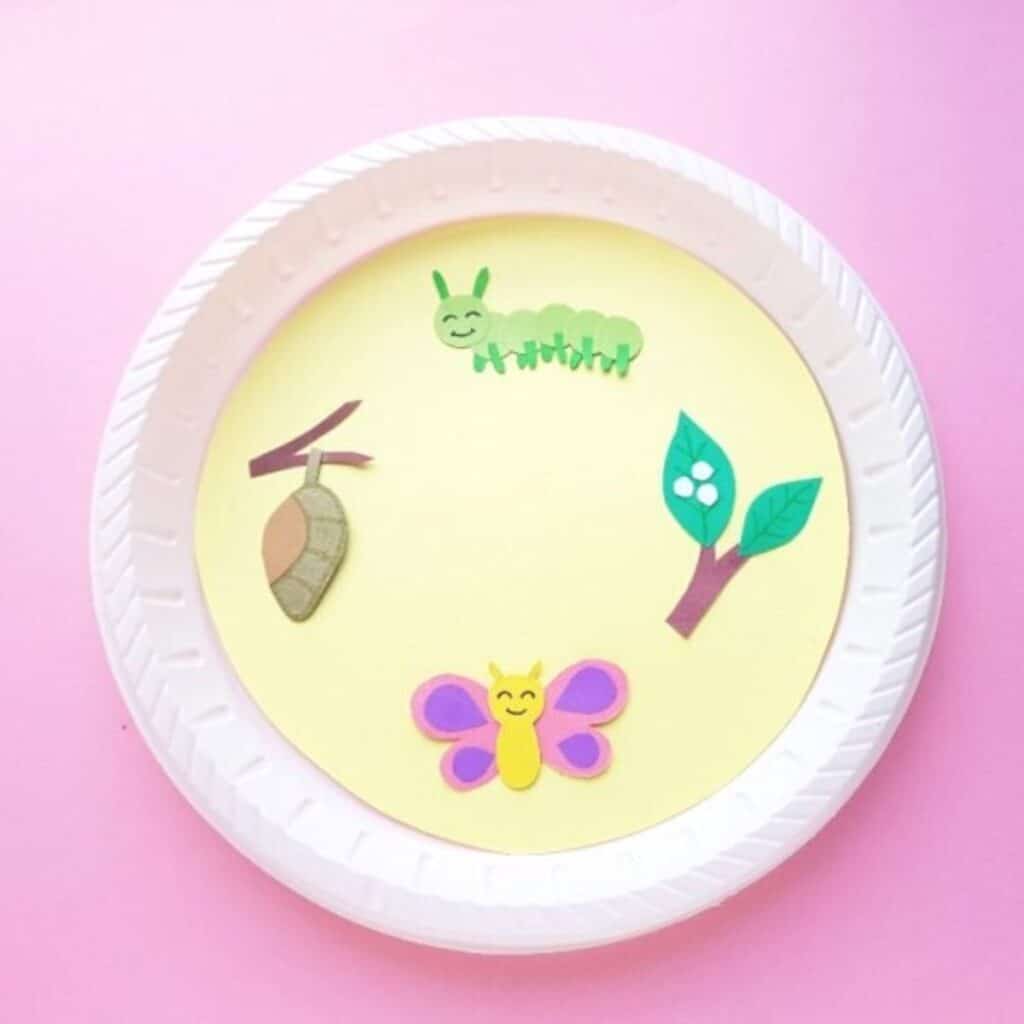 Be sure to check out this Life Cycle of a Butterfly Craft by Ottawa Mommy Club. Perfect for visualizing each part of the journey from egg to butterfly!
13) Caterpillar Fruit Pizzas
Need a caterpillar snack idea? Check out these Caterpillar Fruit Pizzas by A Little Pinch of Perfect. Adorable and absolutely kid-friendly, this caterpillar snack ideas are sure to be a hit with your children!
14) Paper Caterpillar Craft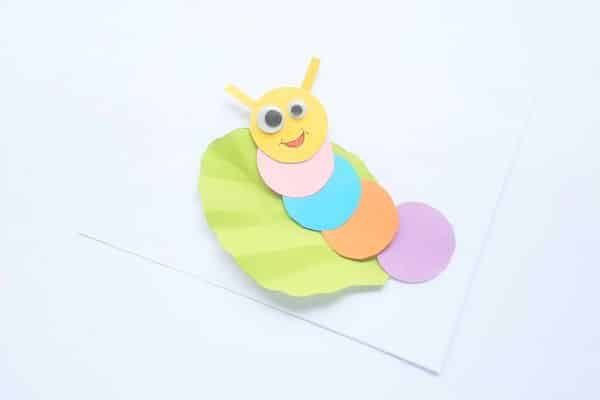 Looking for an easy caterpillar craft? This Paper Caterpillar is perfect! I love the 3-D leaf. Such a fun craft that is easy peasy!
15) Pom Pom Caterpillar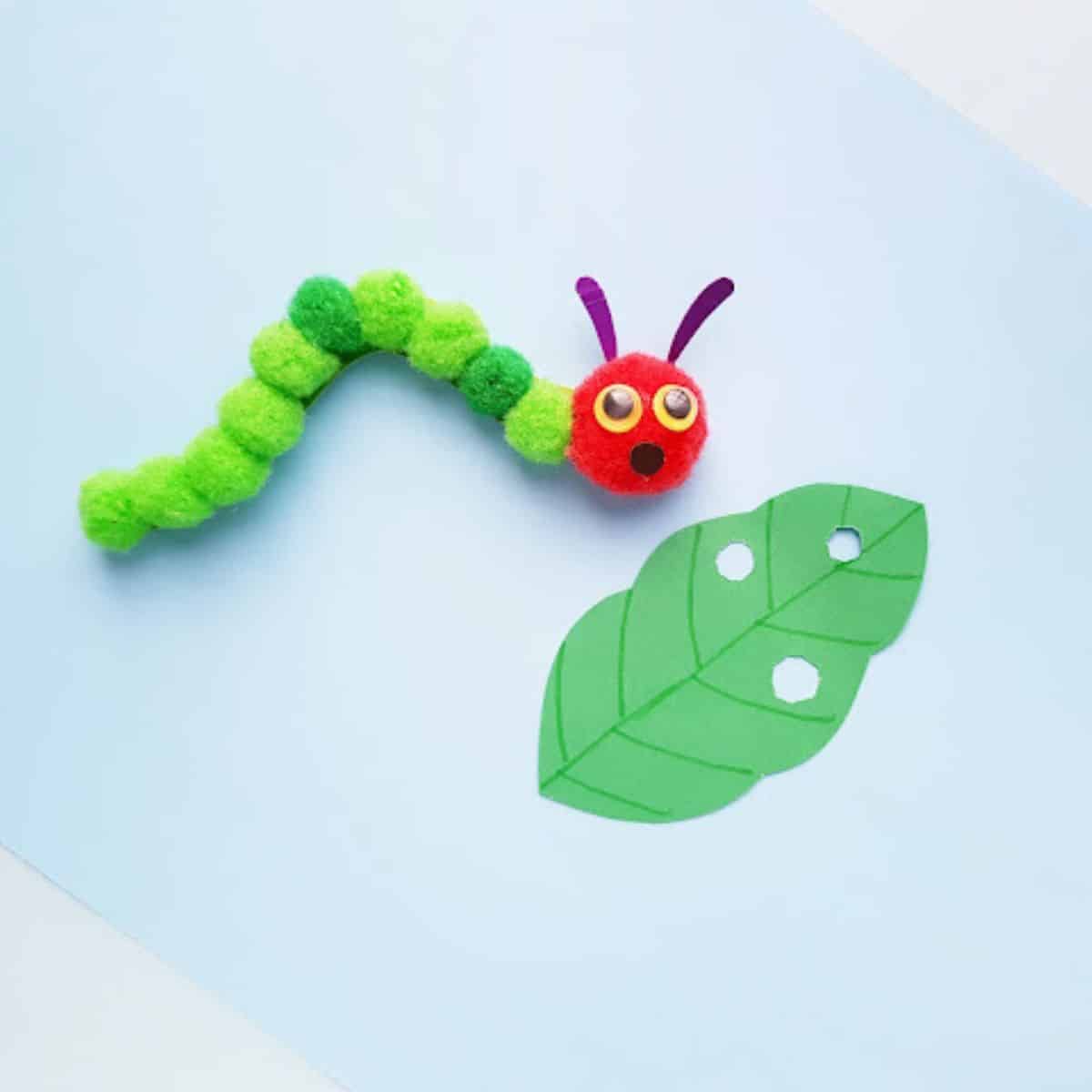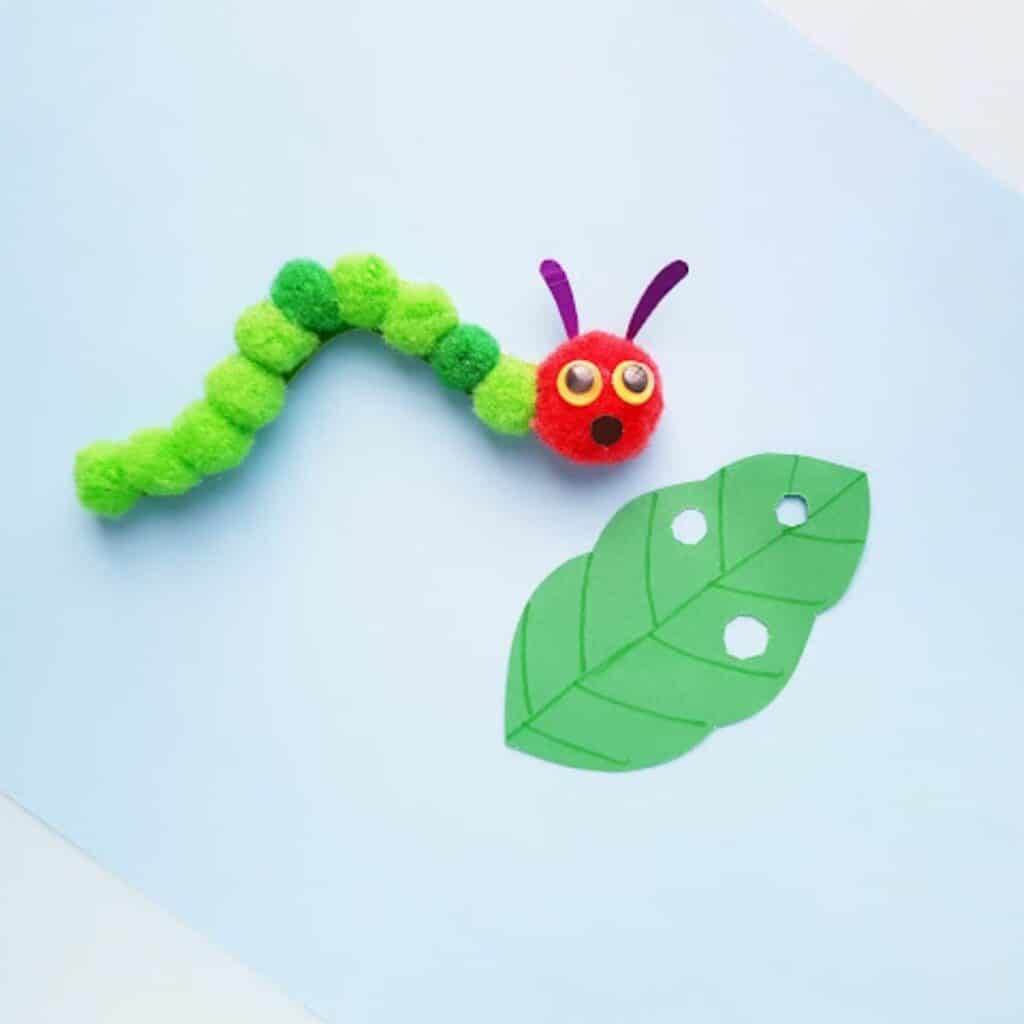 This Pom Pom Caterpillar is by Attachment Mummy. Kids can use just a few simple supplies to create these fuzzy little caterpillars!
16) Lift-the-Flap Caterpillar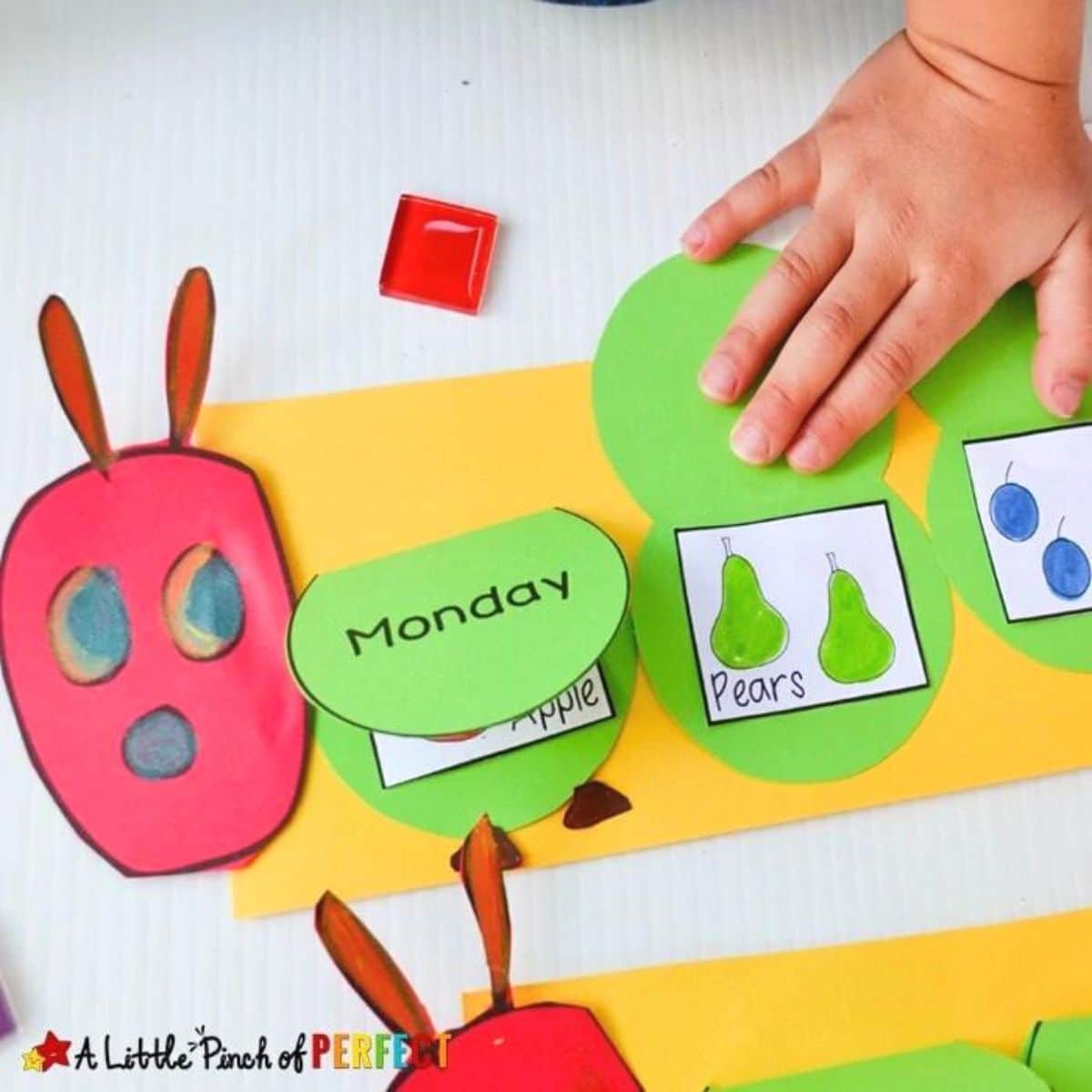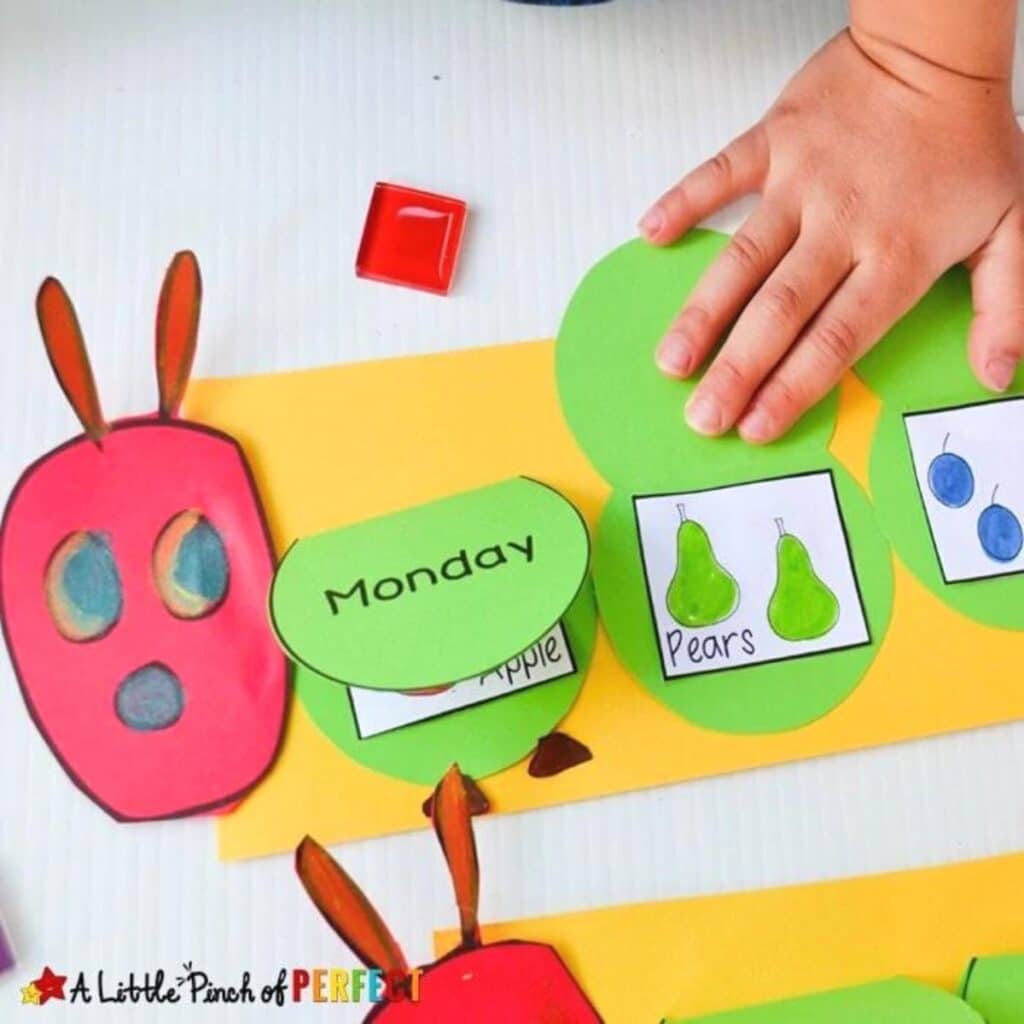 Check out this amazing Lift-the-Flap Caterpillar craft by A Little Pinch of Perfect. Using the free template, young children can create a fun activity!
17) Healthy Caterpillar Snack Idea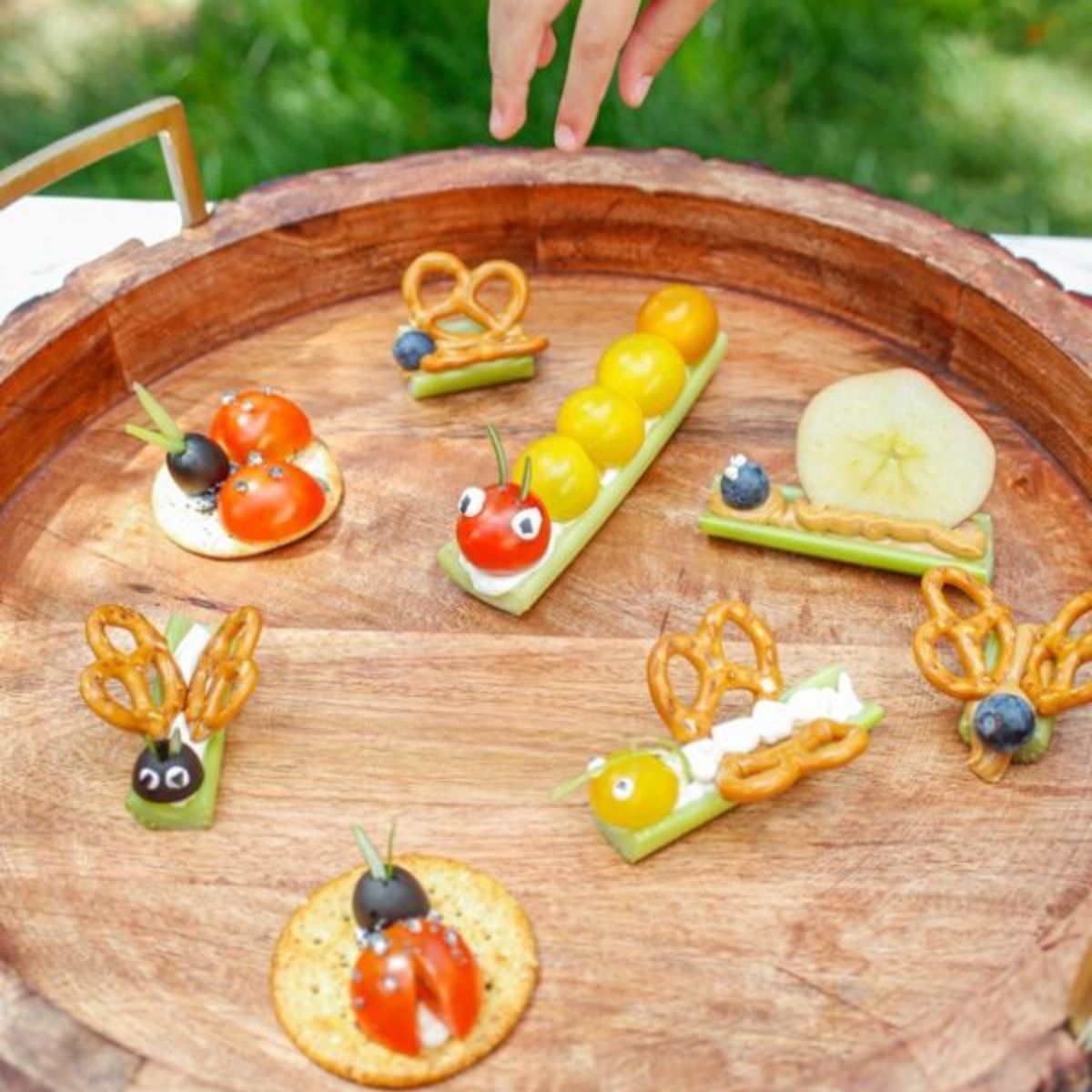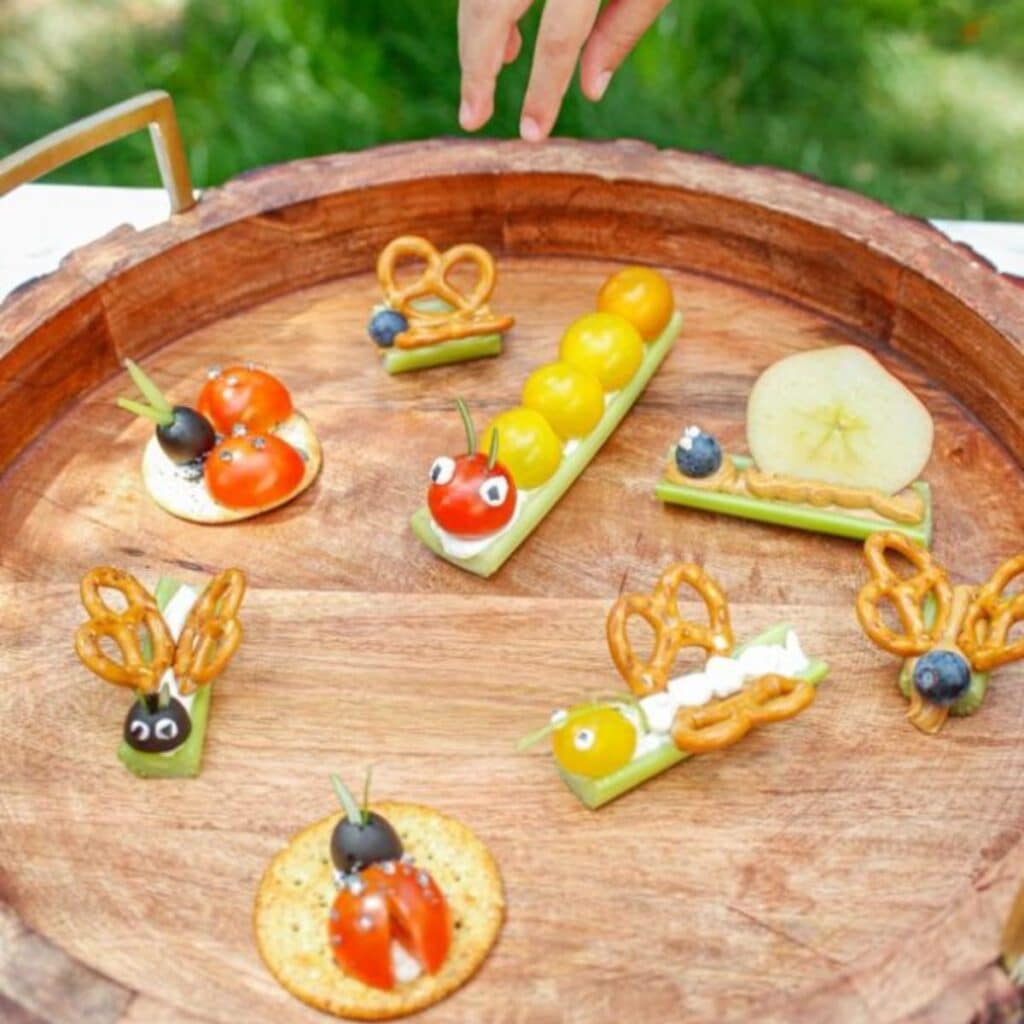 This Healthy Caterpillar Snack idea is from Jordan's Easy Entertaining. Nothing will make kids want to eat their veggies like this fun caterpillar snack. Be sure to check out all the cool looking insect themed snacks!
18) Simple Paper Plate Caterpillars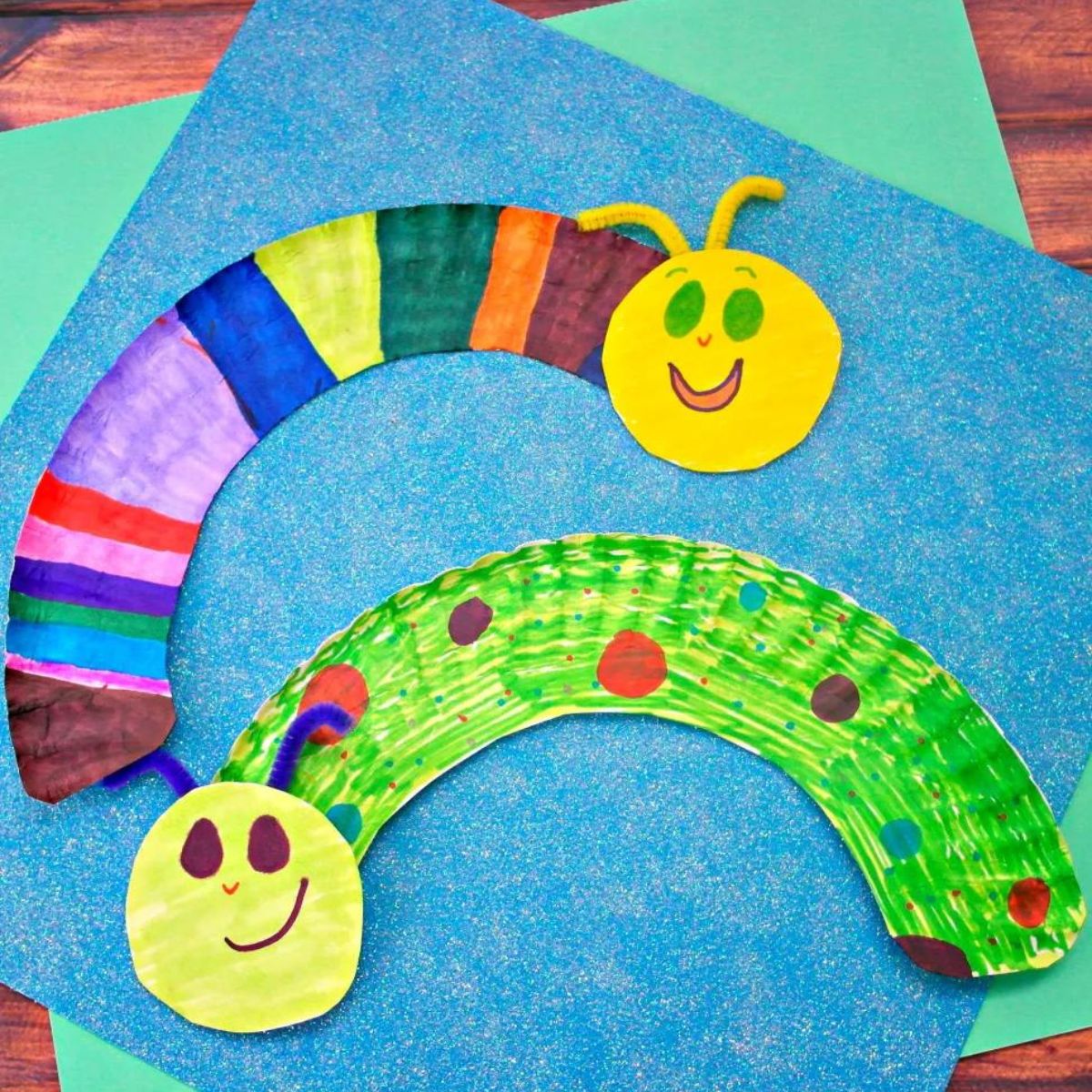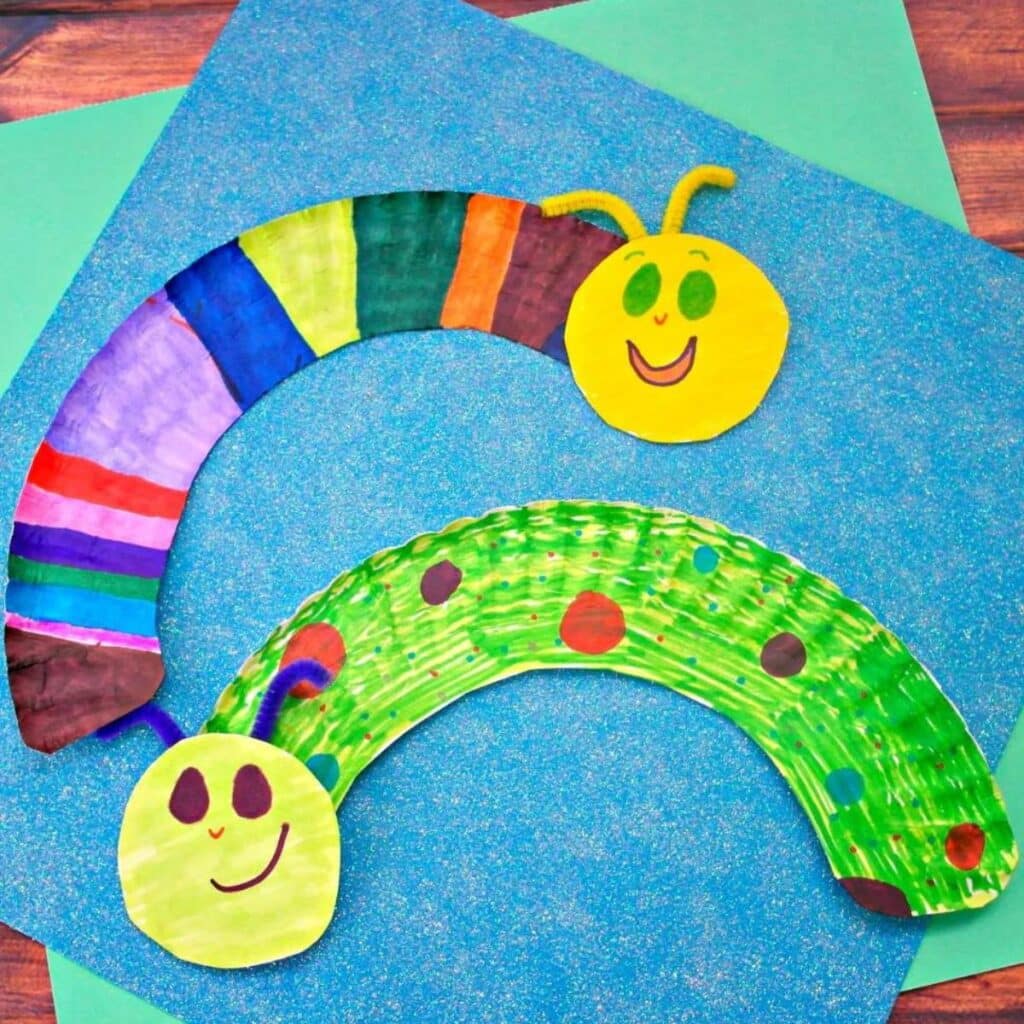 These Paper Plate Caterpillars are by In The Playroom. I love how simple these adorable caterpillar crafts are. They are truly perfect for preschoolers and a great way for little ones to practice those fine motor skills.
19) Bead Caterpillars with Leaves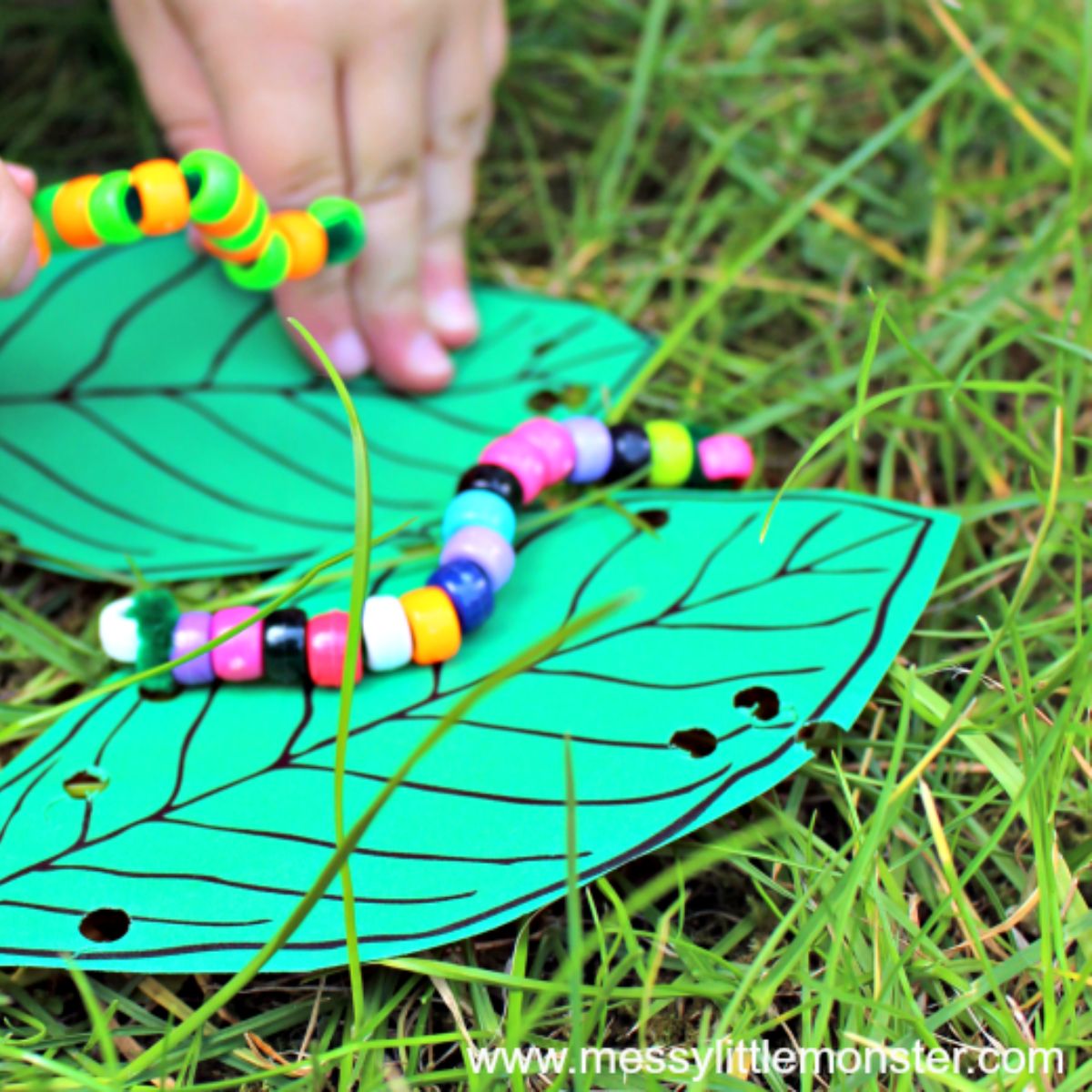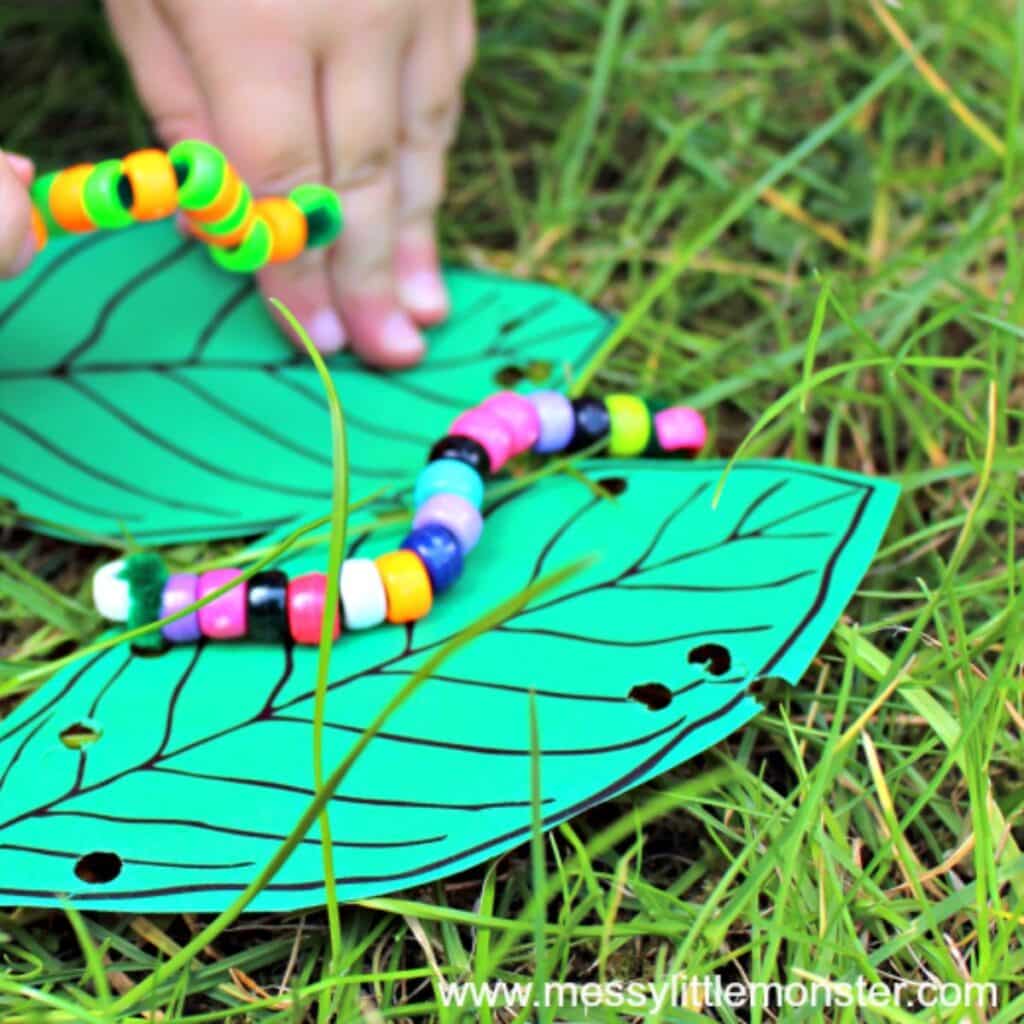 These cute Bead Caterpillars with Printable Leaves are by Messy Little Monster. Kids can create their own little caterpillar to wriggle through the leaves! Such a fun fine motor craft!
20) Caterpillar Coloring Pages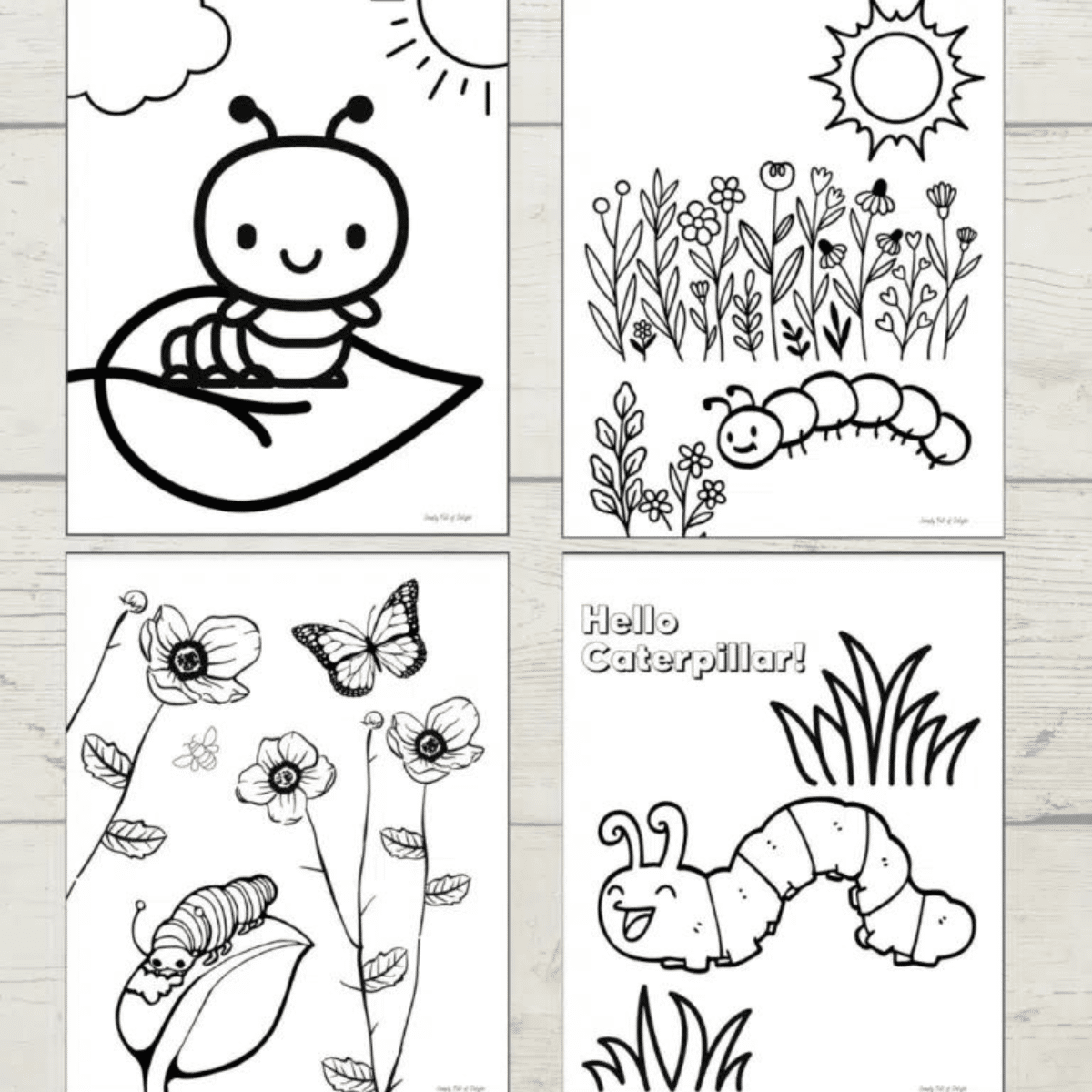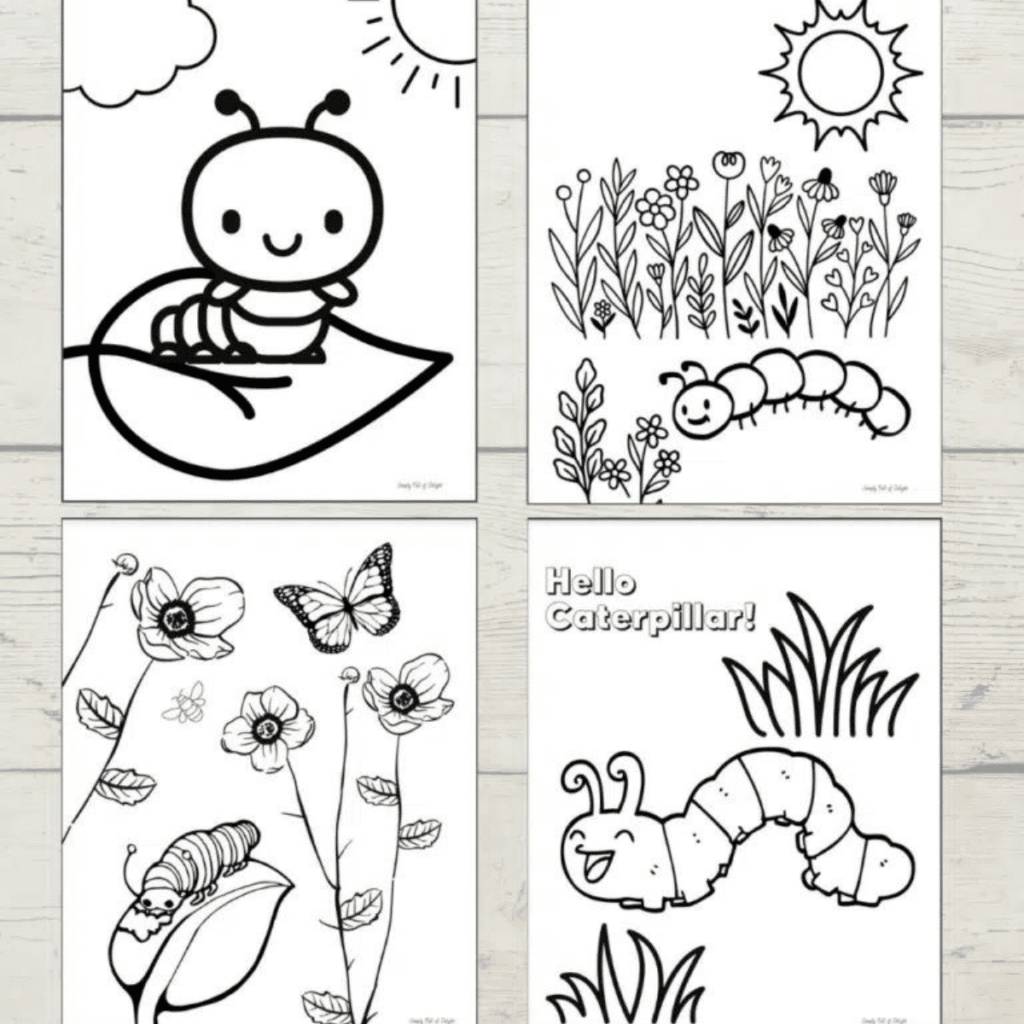 You can find these free printable Cute Caterpillar Coloring Pages here on my blog. There's 4 adorable coloring sheets featuring caterpillars! Perfect for coloring or painting!
More Caterpillar Fun
Of course, to go along with all of your caterpillar projects, you'll want to check out one of my personal favorite Children's books The Very Hungry Caterpillar book by Eric Carle.
This classic book is a favorite of preschool kids! It's great for talking about life cycles as well as days of the week.
There's no better way to introduce children to the butterfly life cycle than with this great story!
More Insect Crafts and Activities
Looking for more ideas for Spring crafts and Insect activities for kids?
You can find a fun Paper Bee Craft here. It has moveable wings and is super easy with the free printable.
There's a fun Thumbprint Butterfly Craft here. With a little help, kids can create colorful butterfly crafts. It's the perfect craft for little ones!
Kids of all ages will enjoy this Easy Ladybug Craft. It's wings move with the help of a paper fastener.
There's a fun Symmetry Butterfly Craft here. Kids paint half of the butterfly template and then fold the page to create a symmetrical print. Kids will have so much fun making these beautiful butterflies
There's tons of free Insect Printables here. You'll find printable crafts, games, and other creative ideas to teach children about insects.
Plus, don't miss this fun Insect Sensory bin. Little ones will be engaged hiding the insects, picking them up with tongs, and more in this fun sensory play activity.
Want to save these Easy Caterpillar Crafts for Preschool for later? Pin the image below to your Preschool Spring Crafts and Activities board on Pinterest.