Looking for an Easy Octopus Craft for preschoolers? This free printable Octopus craft is perfect for your preschool Ocean theme.
This simple craft is perfect for kids of all ages and it makes a fun decoration to hang from the ceiling in a classroom!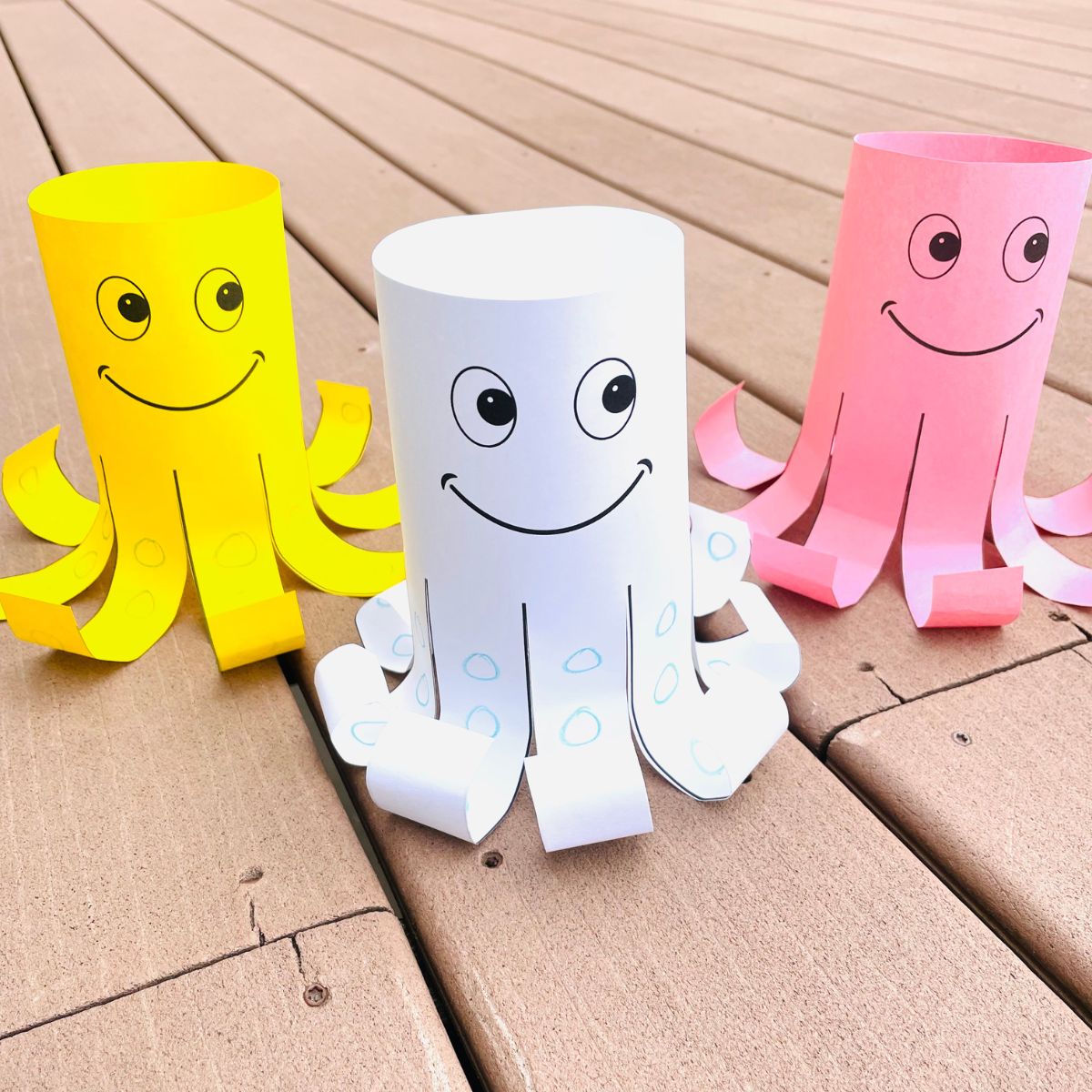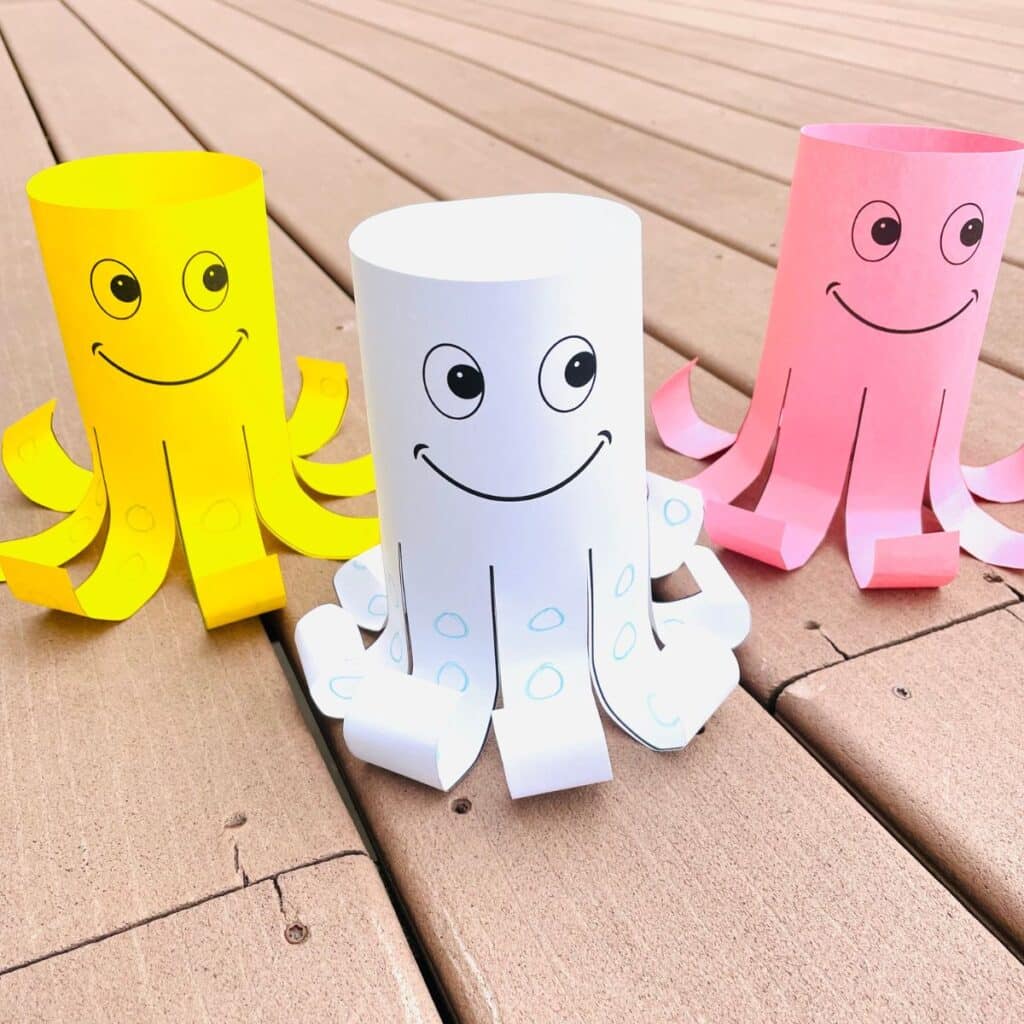 With summer upon us, it's a great time to talk about ocean creatures with little ones. Many kids will go to the beach in the summer, so it's a fun time to dive into all things ocean and to do some ocean crafts.
This fun octopus craft is a favorite from my teaching days. Super simple and super cute!
This fun octopus craft is a great way for little ones to practice their fine motor skills.
The free printable octopus template makes it simple to create this easy paper octopus craft.
Supplies for Easy Octopus Craft – Preschool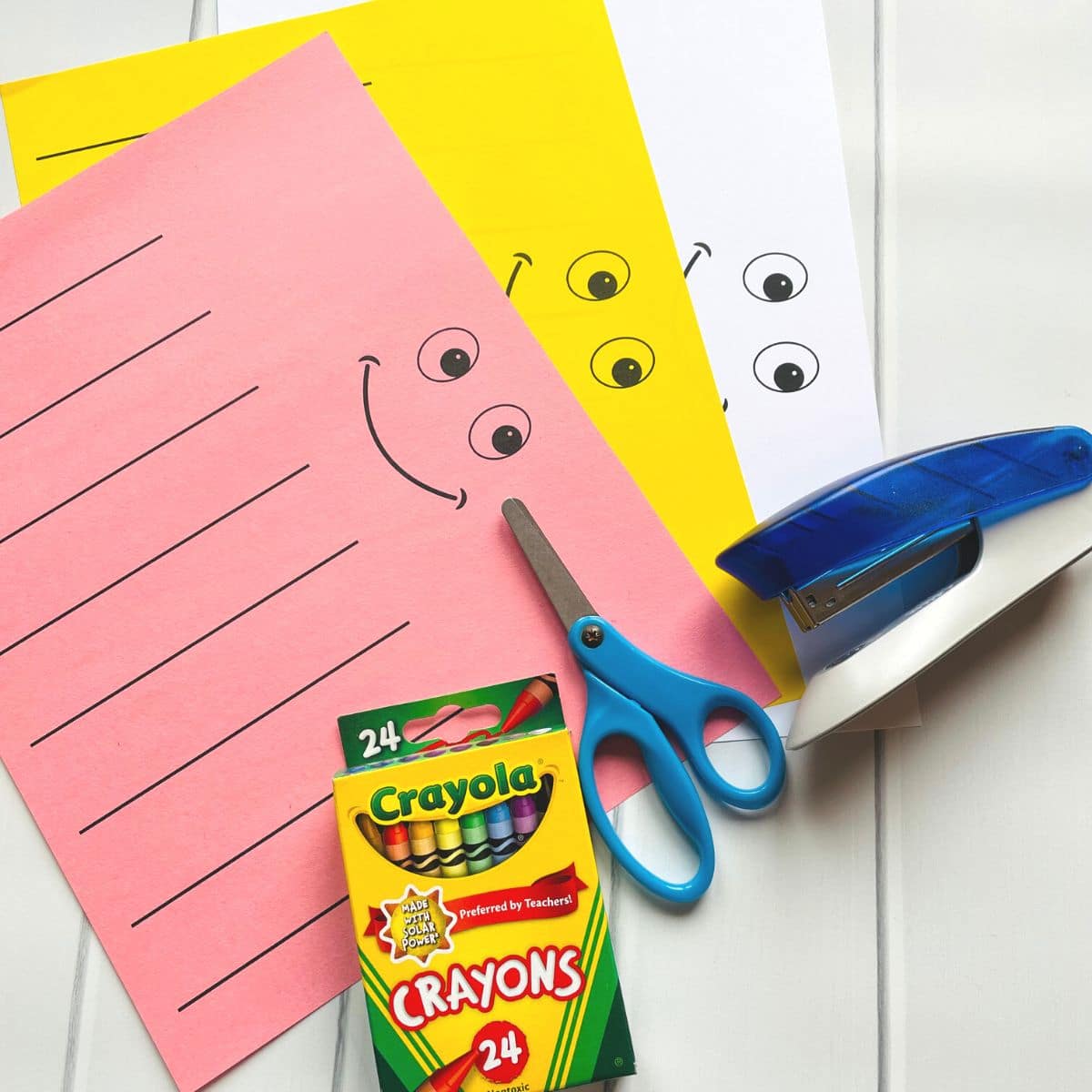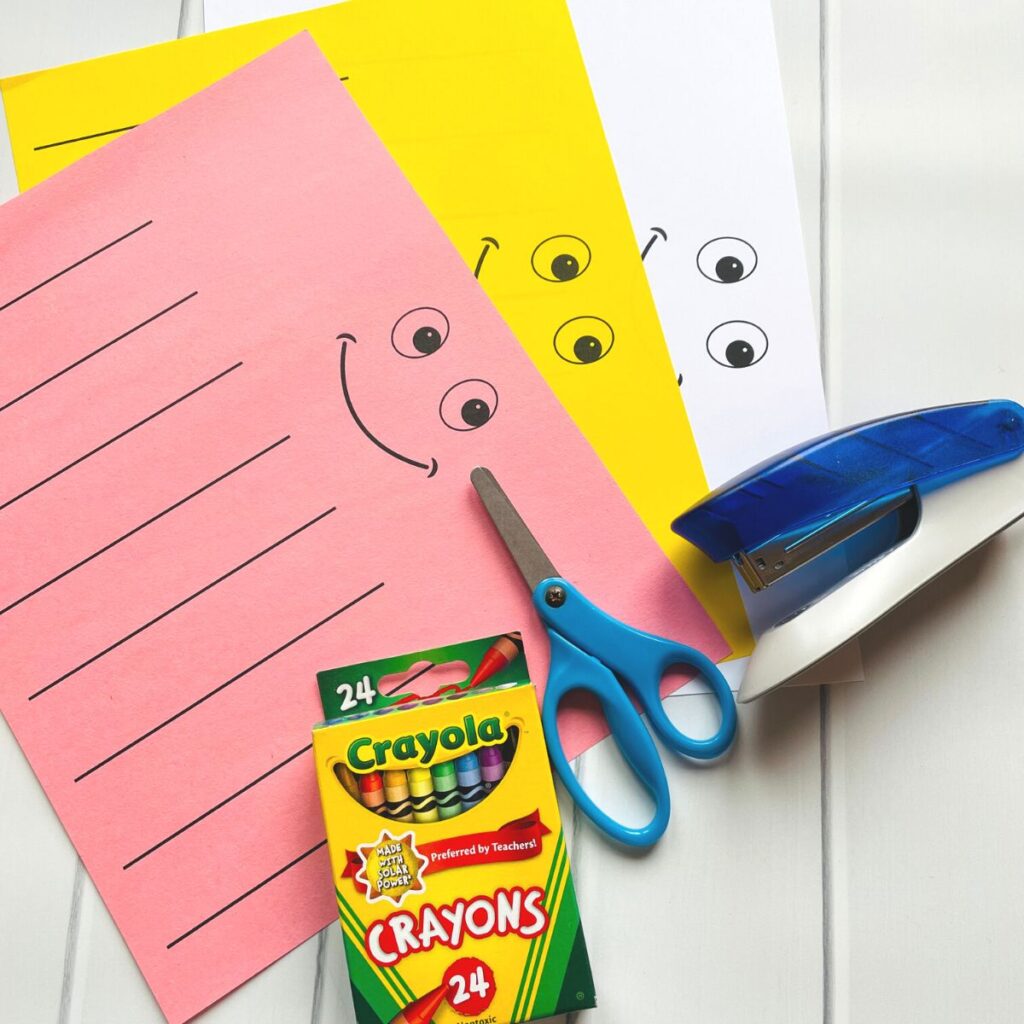 For this simple octopus craft you will need the following craft supplies:
** Disclaimer: As an Etsy associate and as an Amazon.com Associate, I may earn from qualifying purchases made by readers clicking my affiliate links at no extra cost to you.
Free Octopus printable printed on copy paper or colored construction paper (cut to size) or card stock – I tried all 3 and I felt like the cardstock worked the best!
Kid scissors (We recommend these Blunt tip Fiskars scissors for younger kids).
Crayons
Yarn and tape if you wish to hang it up.
Once you have your supplies it's time to create this fun ocean craft!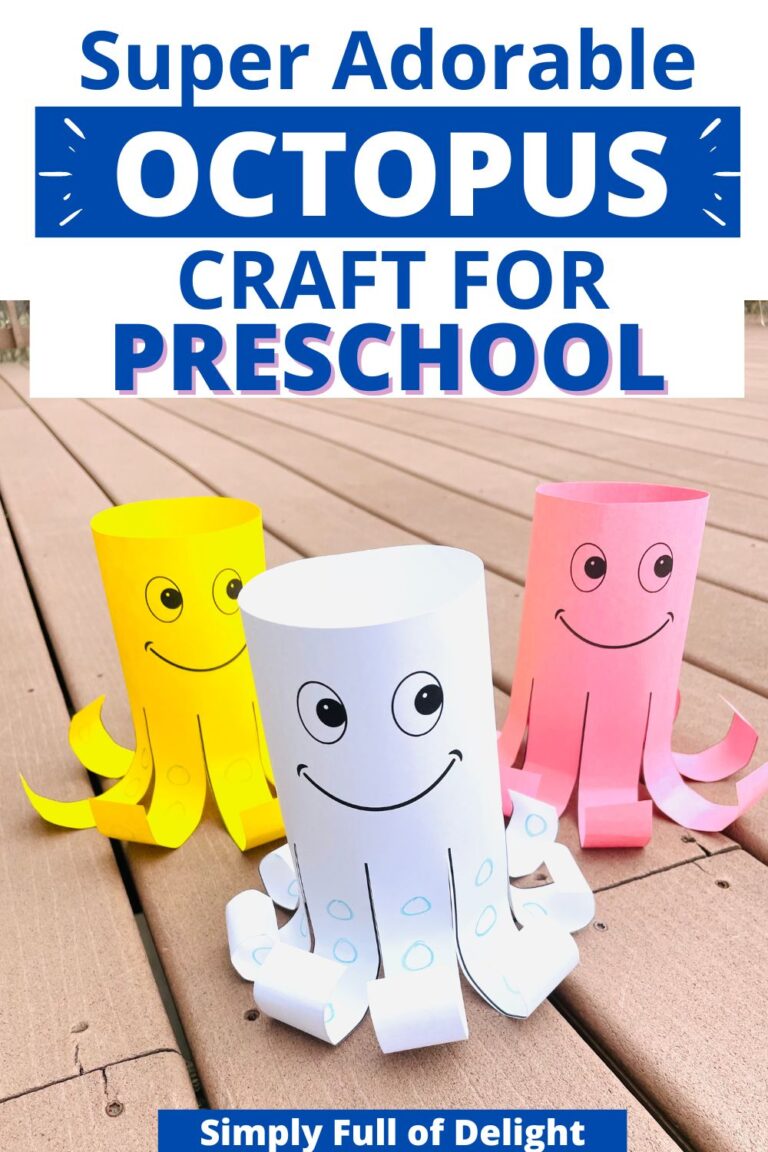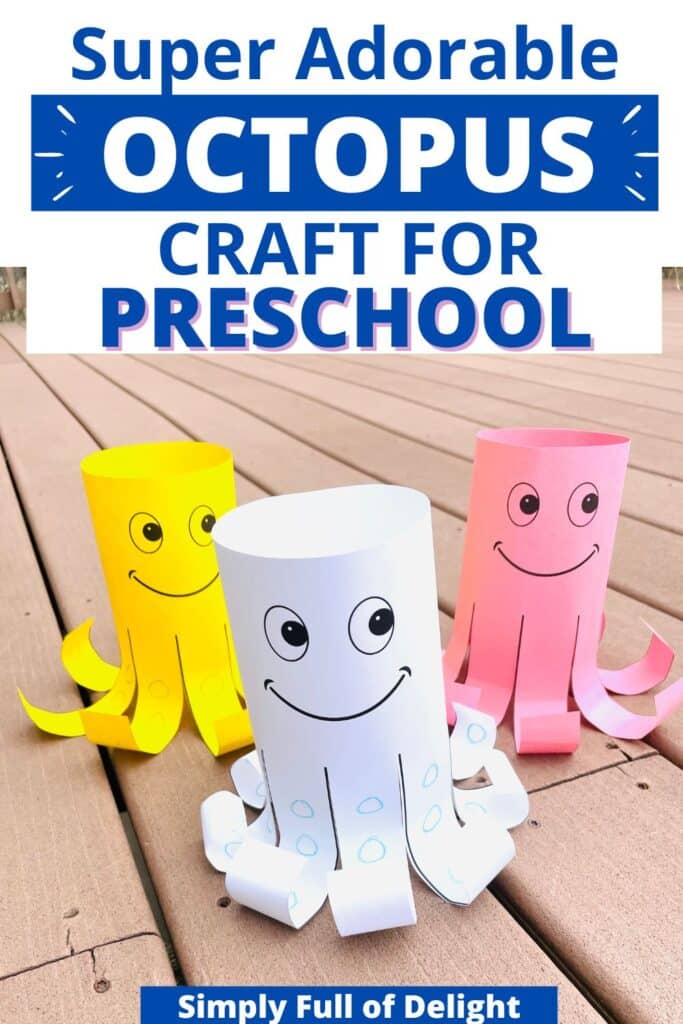 How to make a Cute Octopus Craft
First, you need to print the free printable octopus template out on paper.
You can do white paper if you like and have the kids color it. Or you can print the octopus on different colors of card stock or construction paper.
I tried white card stock, yellow copy paper, and pink construction paper!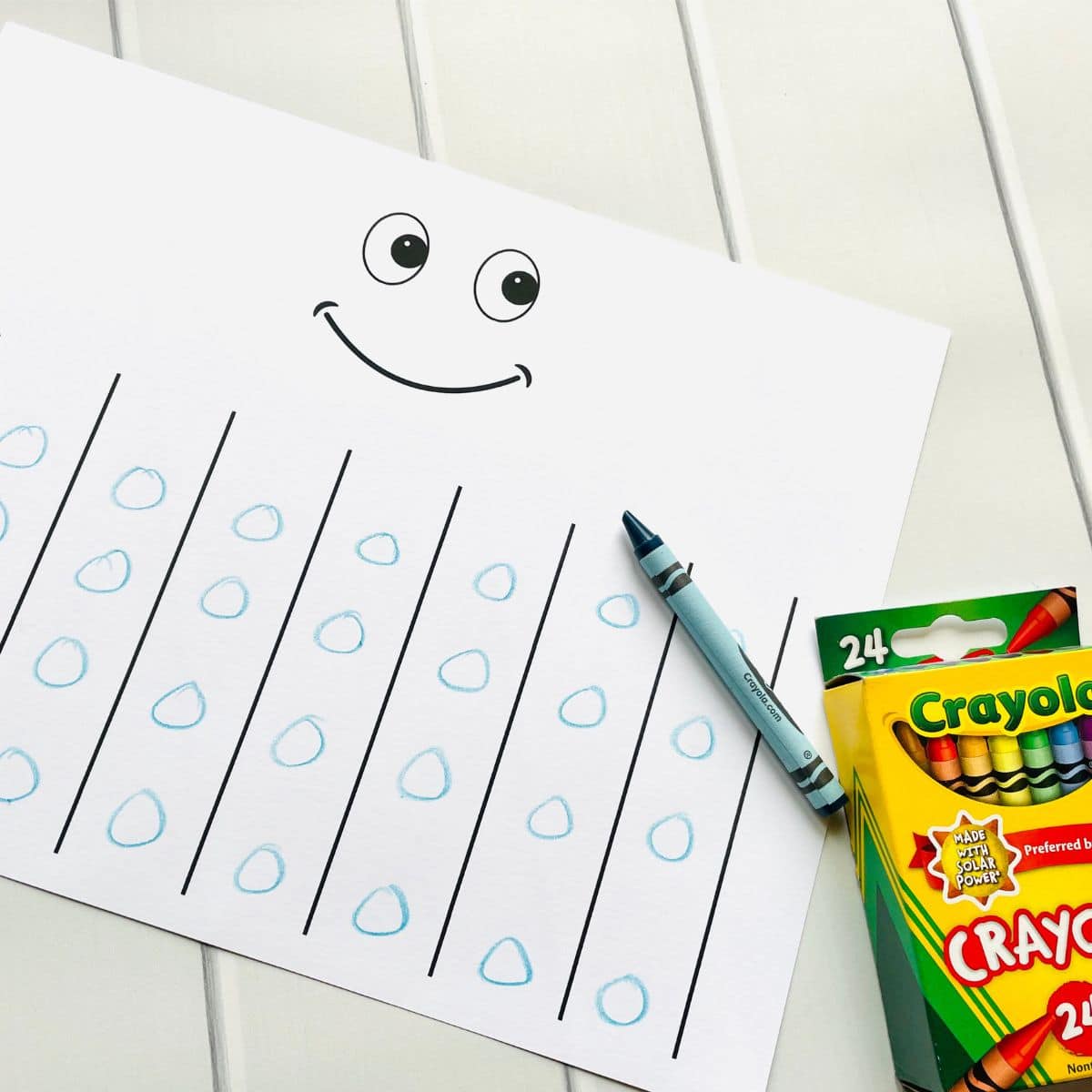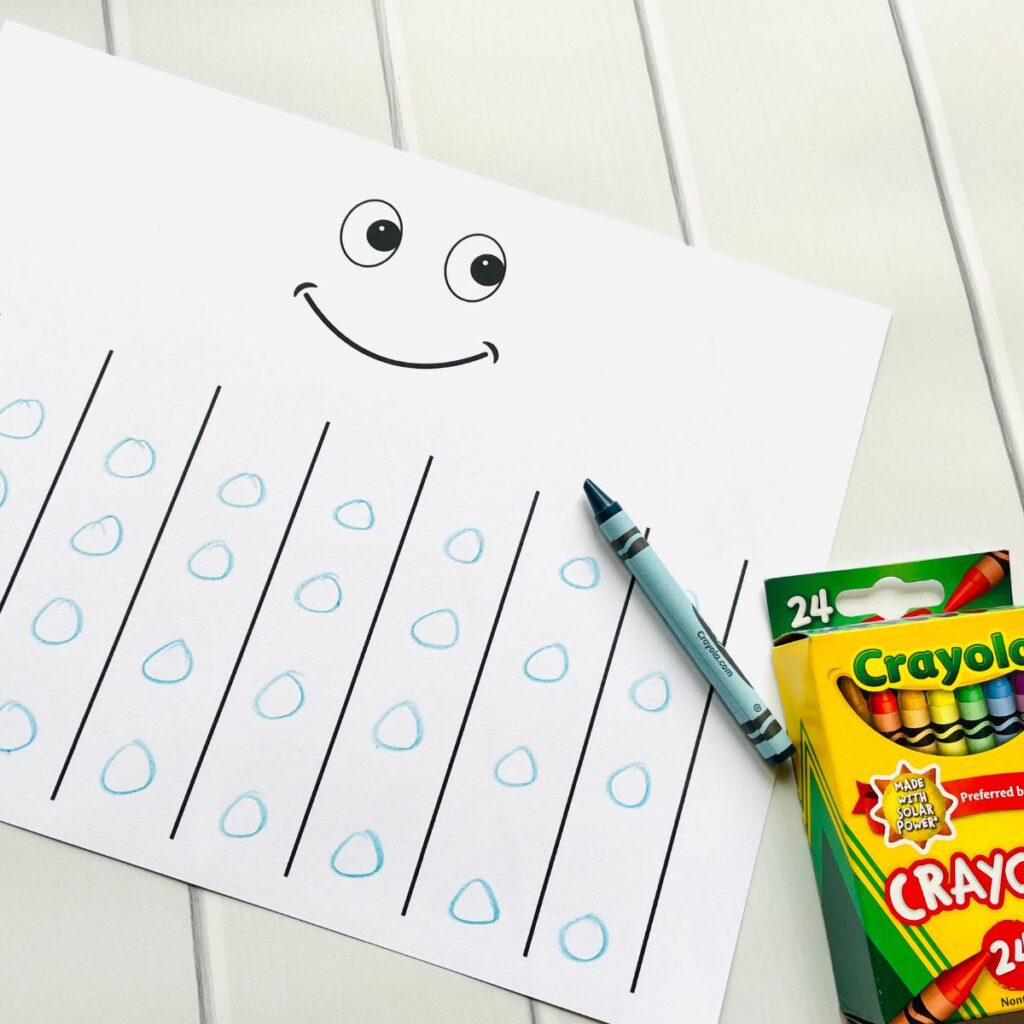 Allow the kids plenty of time to color the octopus if they wish and add circles to represent the suction cups on the octopus tentacles if they like.
Provide the kids with kid-safe scissors. We like the blunt tip scissors by Fiskar.
Show the kids how to cut on the lines and then stop when the line stops.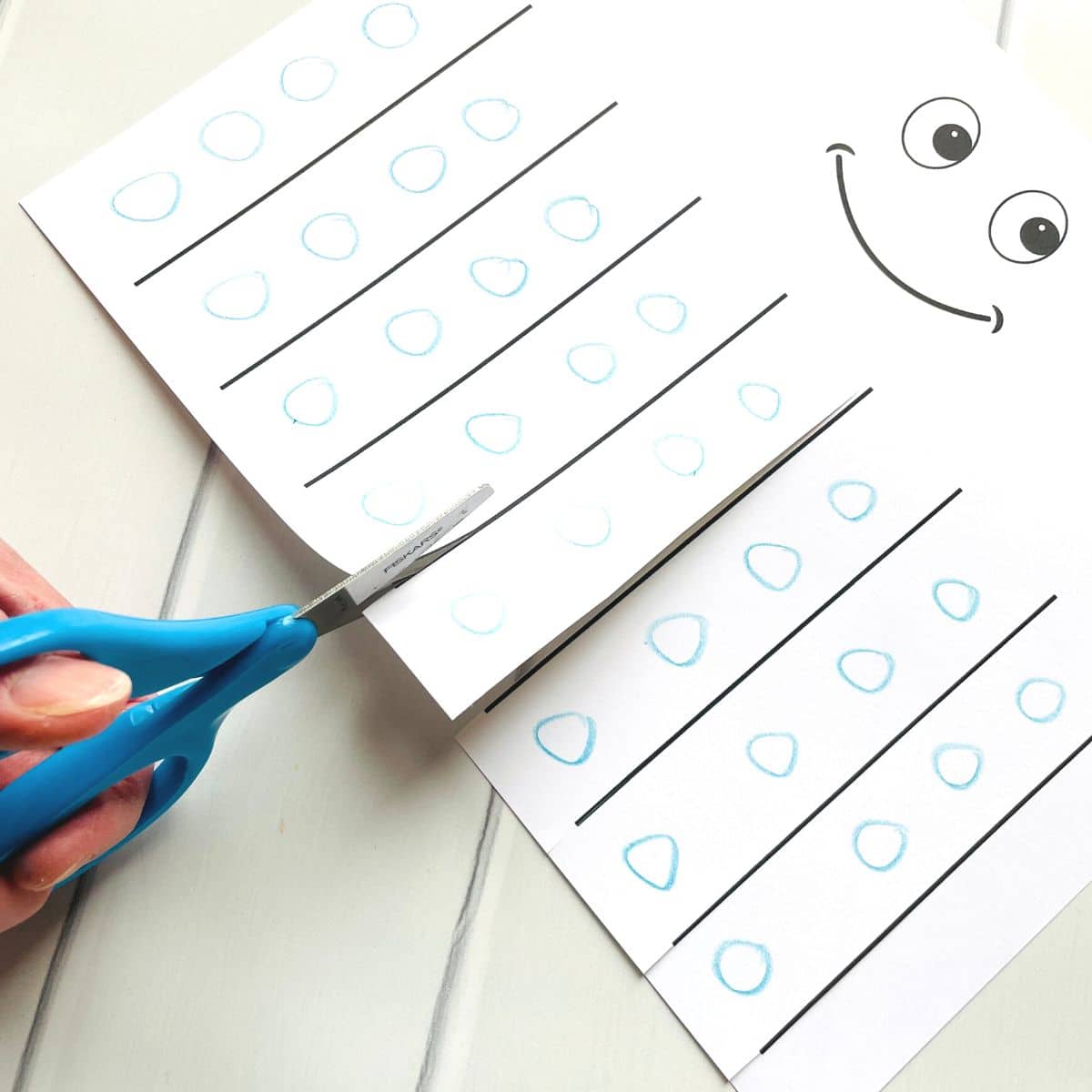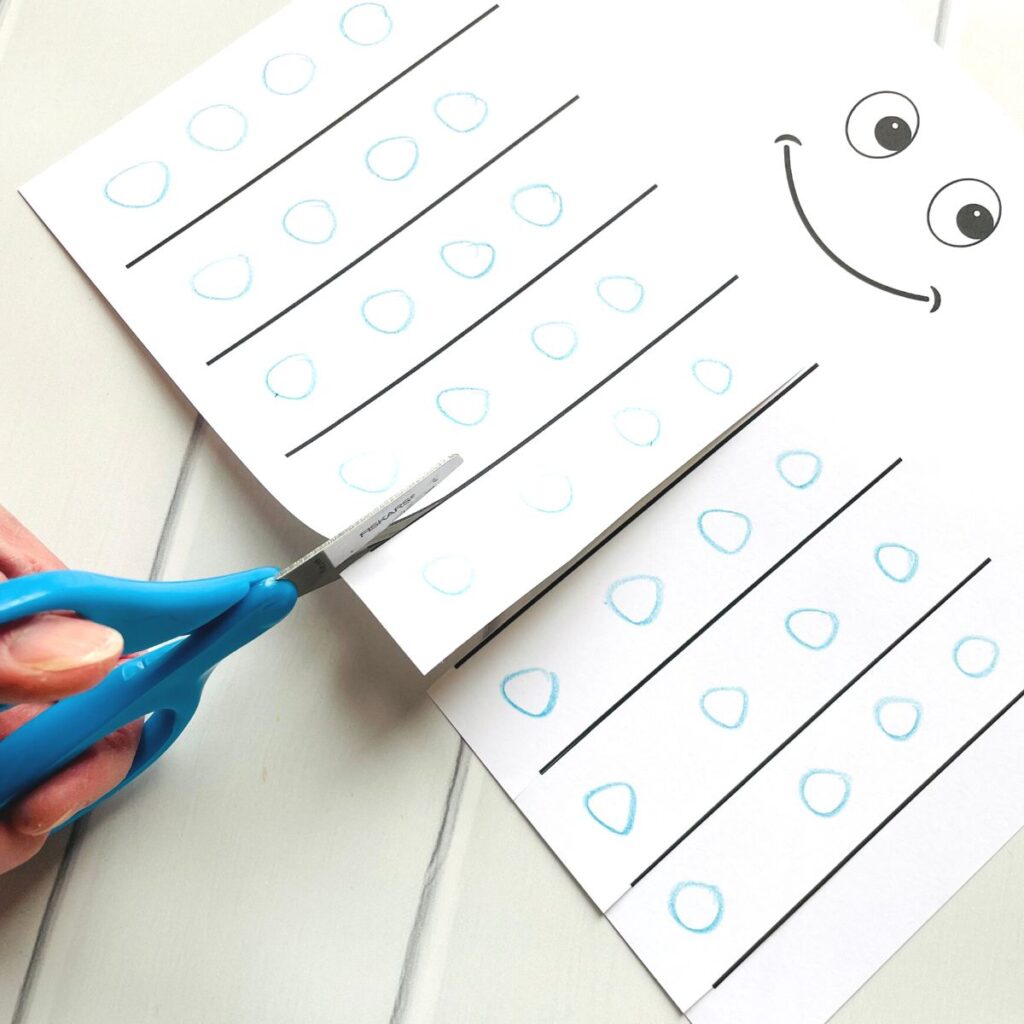 I demonstrate this to my kids by saying:
Cut, cut, cut, cut, STOP!
Cut, cut, cut, cut, STOP!
Cut, cut, cut, cut, STOP!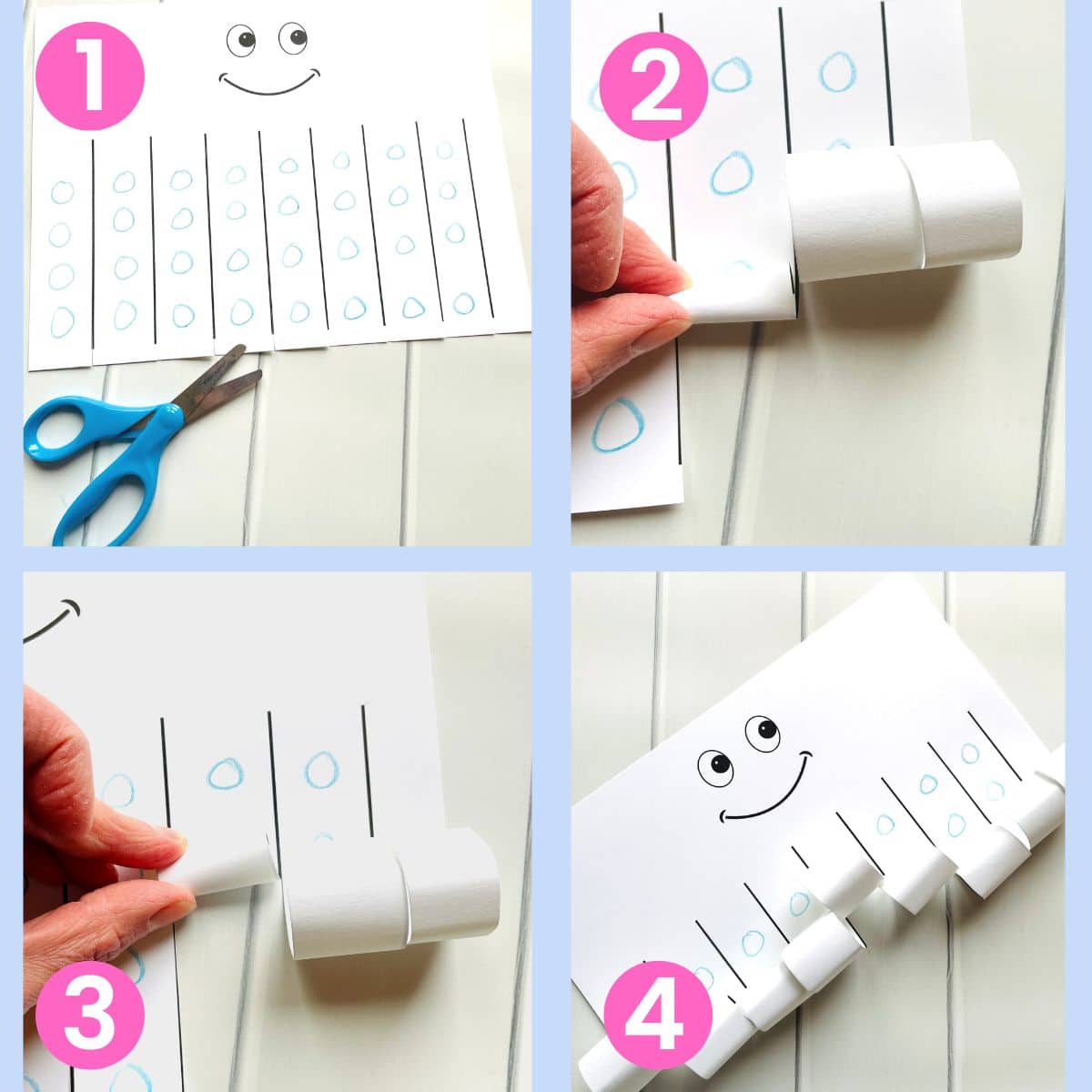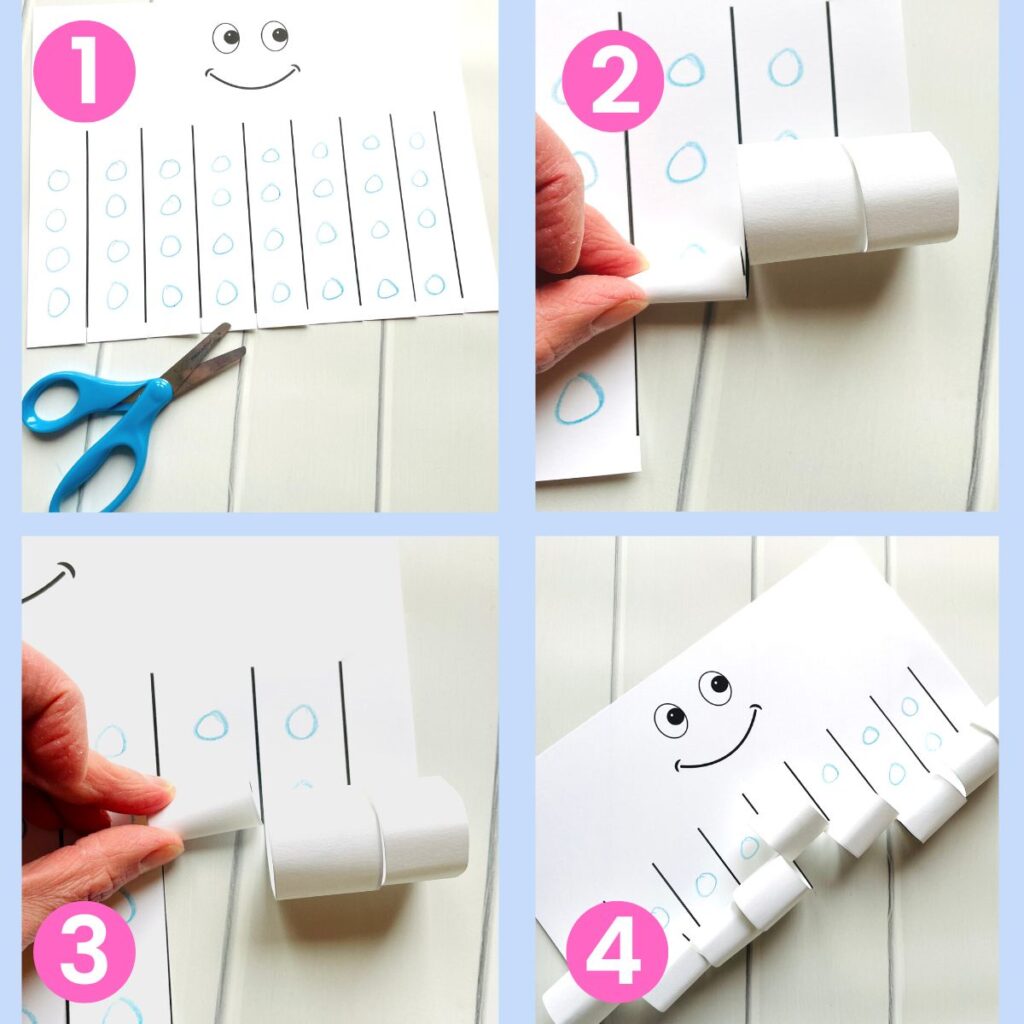 Once they have cut all of the lines, it's time to curl the octopus arms.
We like to wrap them around our fingers to make them a little bit curly. Alternatively, you could use a pencil to curl it.
Next, use a stapler to form the octopus.
We are going to curve the paper around so that the 2 tentacles on the end come together to form one tentacle. Then staple the edges together.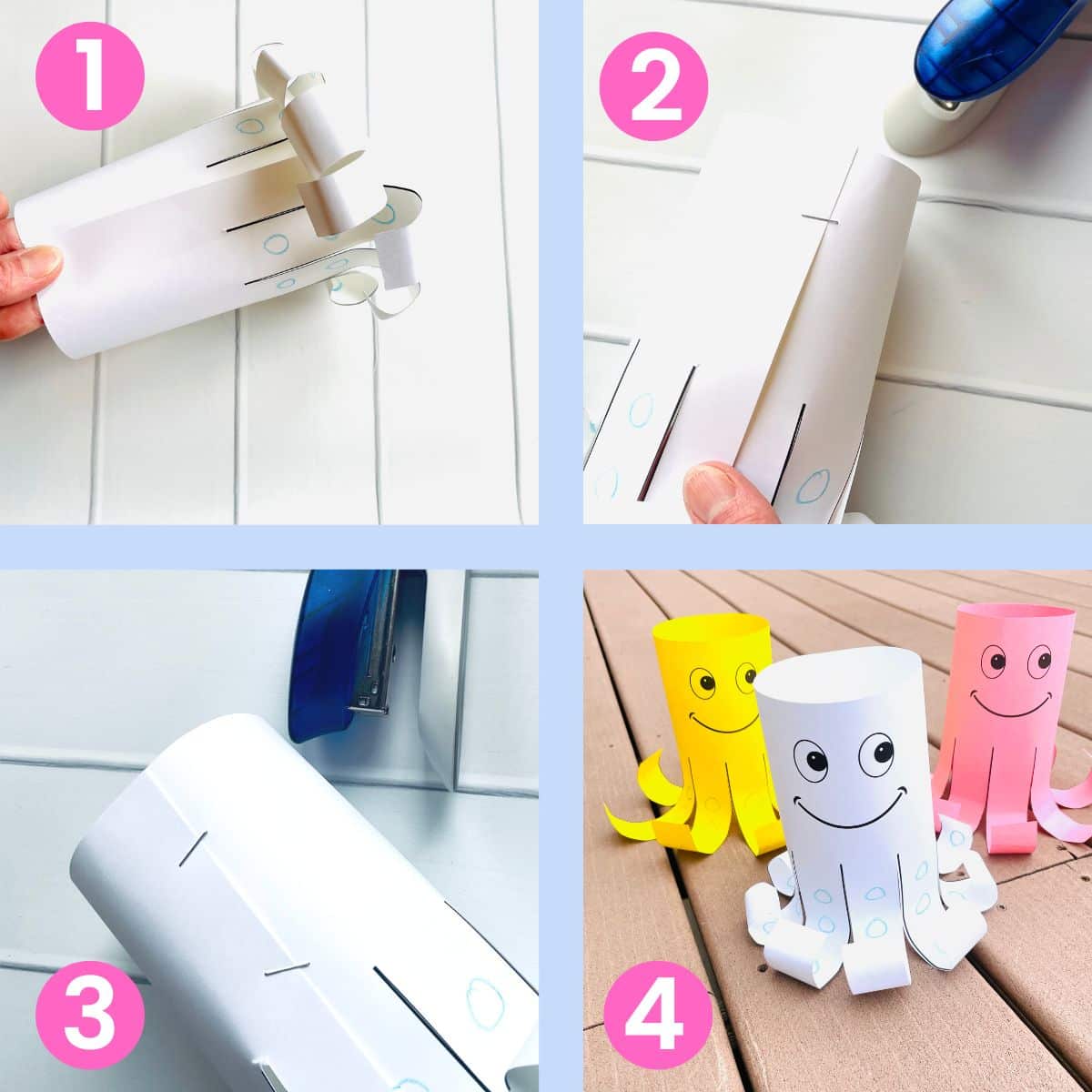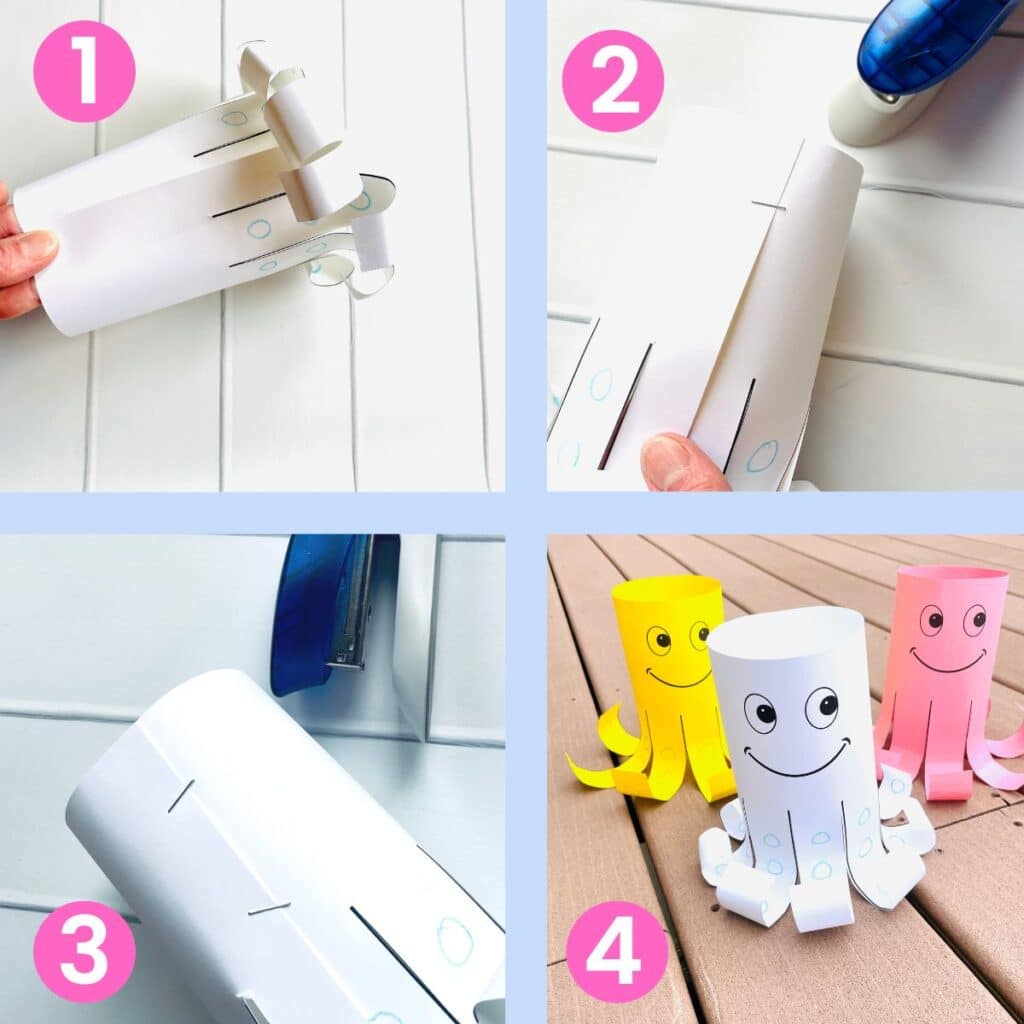 You can see that I stapled it at the top and toward the bottom of the body of the octopus.
Now you have a fun little octopus!
Just a note: You can see that the white cardstock curled nicely and was easy to curl. The yellow copy paper was also very easy to curl and stayed mostly curled.
The pink construction paper was harder to work with when I curled it and as you can see from the pictures, it didn't stay curled very well.
I recommend cardstock for this octopus craft if you have it on hand!
If you want to be able to hang your octopus – here's what we did: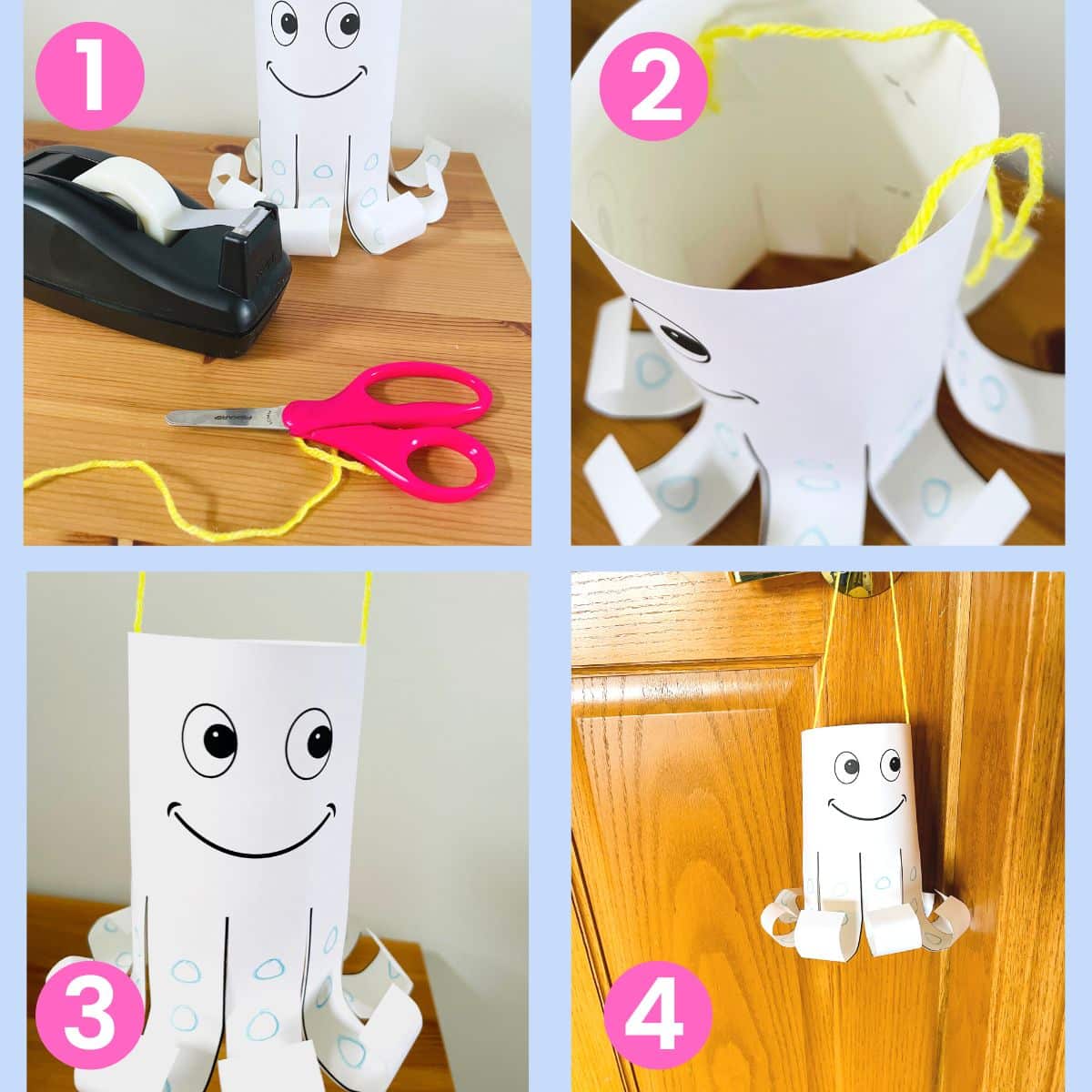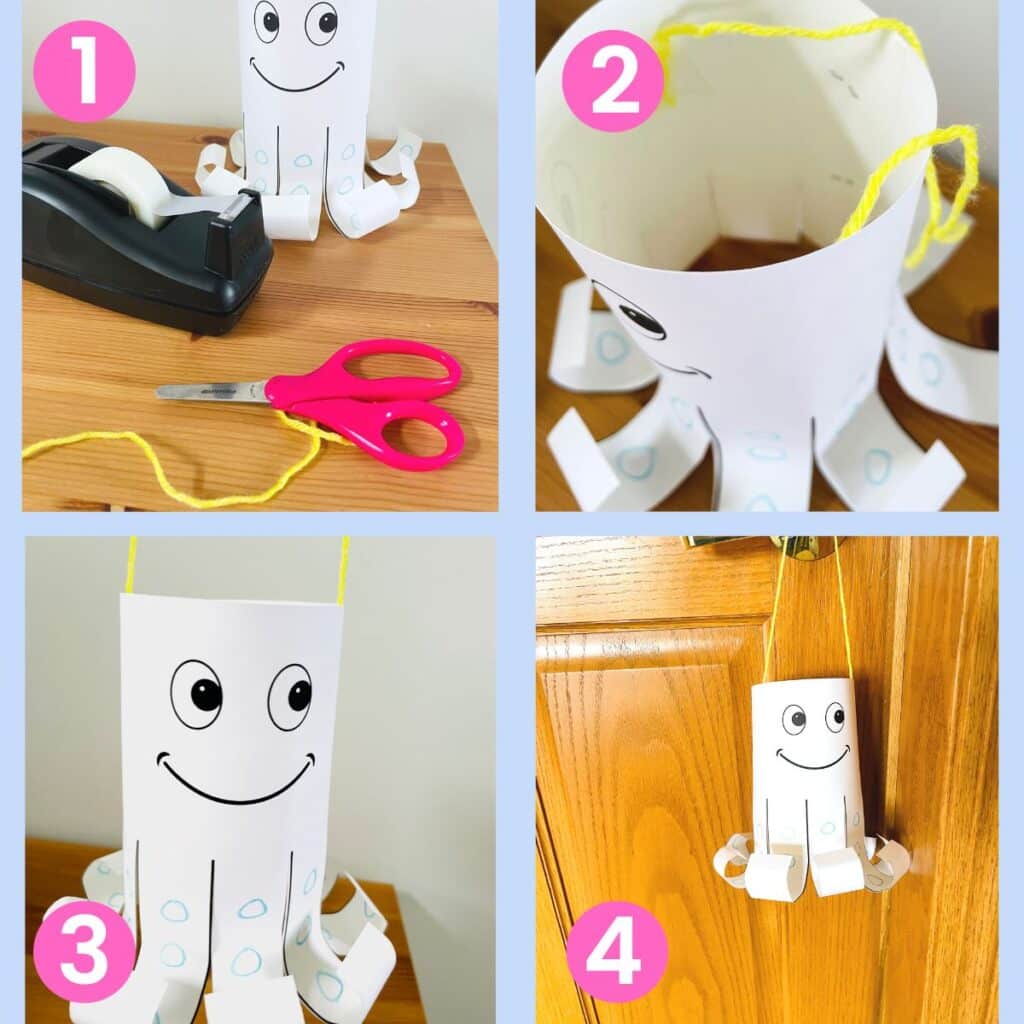 If you like, you can turn your octopus into a windsock, by simply taping yarn to the top of the octopus on each side to create a handle to hang it from.
These would be so cute hung up from the ceiling in a classroom or kids might enjoy taking their octopus on an adventure outdoors to let it fly a bit in the wind.
What a fun craft that's easy peasy!
I hope you enjoy making an adorable octopus with your kids.
It would work great for a letter o craft or just a fun craft as you talk about sea animals.
Also, this would make an easy summer craft for kids and a fun activity that promotes fine motor skill development and scissor skills.
Free Printable Octopus
Ready to grab the free template for the Octopus? Simply click on the download button below. You can instantly download the pdf file for this super octopus craft idea!
Free Printable template for Octopus craft:
More Ocean Crafts and Activities for Kids
Looking for more ocean themed crafts and activities?
This Beach themed Color by Number page is great for number recognition and fine motor skills.
Kids can create their own Jellyfish Craft with this free printable. Just print, color, cut, and add yarn tentacles! What fun!
You can find more Kid Ocean Craft ideas here. There's everything from sharks, to fish, turtles and more!
There's an Ocean themed sensory bin here. Kids will enjoy playing with sea shells, ocean animals and more in this fun sensory play idea.
You can find a beach coloring page along with other summer themed coloring pages and activities here. Older kids and younger children alike will enjoy these summer themed ideas!
If you are looking for a fun book featuring an octopus, Rainbow Fish is one of our favorite books for an ocean theme. This classic children's book teaches kids about kindness and friendship.
Want to save this octopus arts and crafts idea for later? Pin the image below to your fantastic preschool craft ideas board on Pinterest.