Do you have tractor loving little boys or girls? Check out these free printable tractor coloring pages!
There's 3 fun tractor coloring sheets you can download instantly right in this article.
I grew up on a farm so I am pretty familiar with these huge…..I mean, mammoth vehicles. It's unreal how large some tractors are!
My son is into all things tractor right now, so I decided to create some fun tractor coloring pictures to share with you.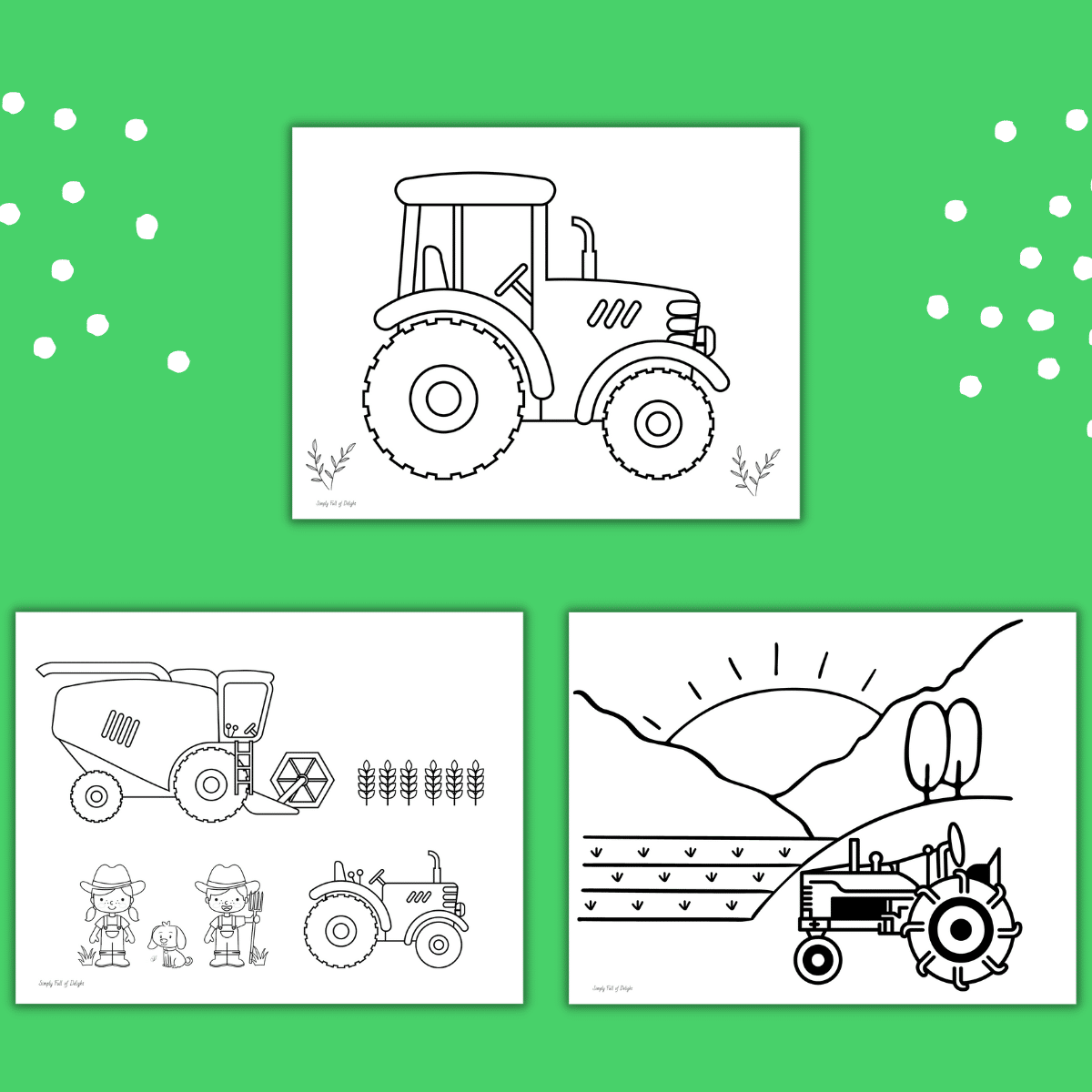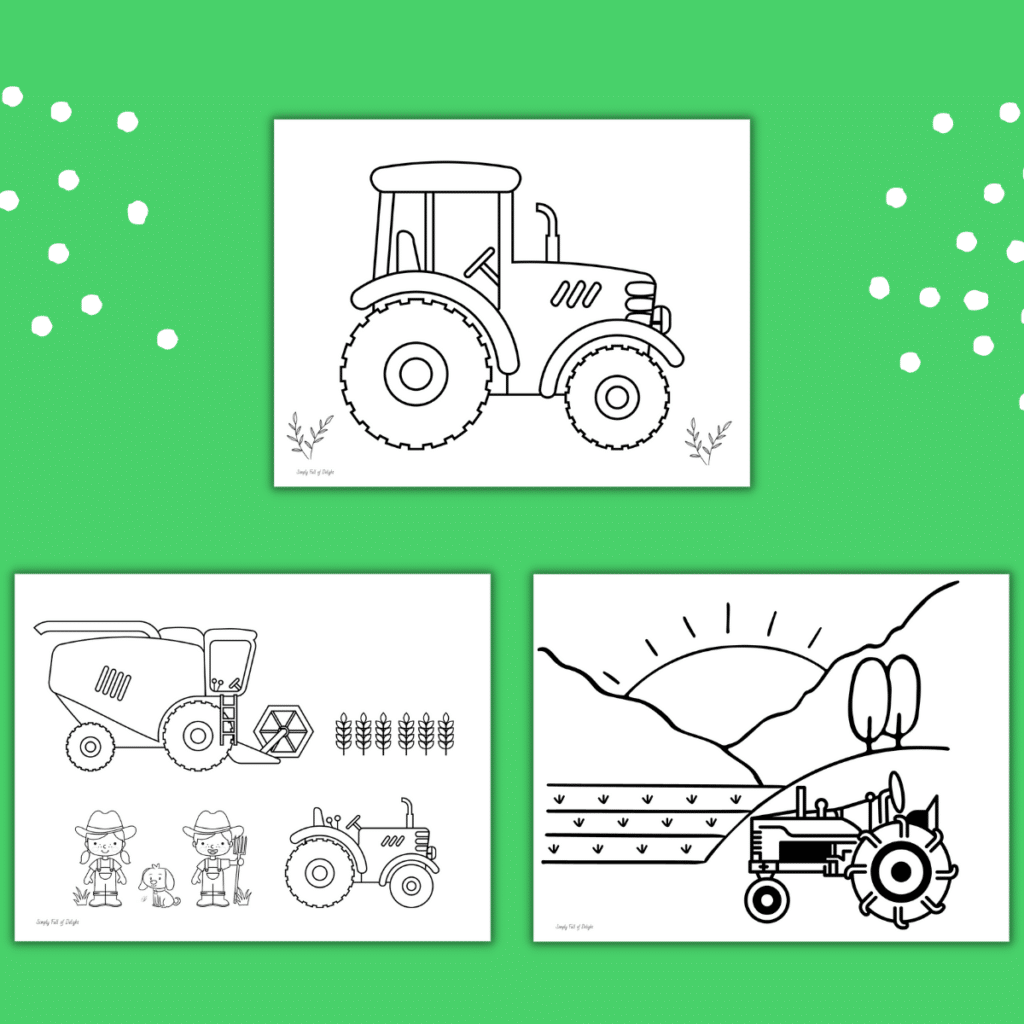 These coloring pages are great for an easy farm art idea, a quiet time activity, or to add to your art center to inspire creativity in little ones.
You might even like to use them at a farm themed birthday party for a fun activity.
You'll find that free tractor coloring pages are perfect for kids of all ages. They make a great activity for a farm theme for preschool.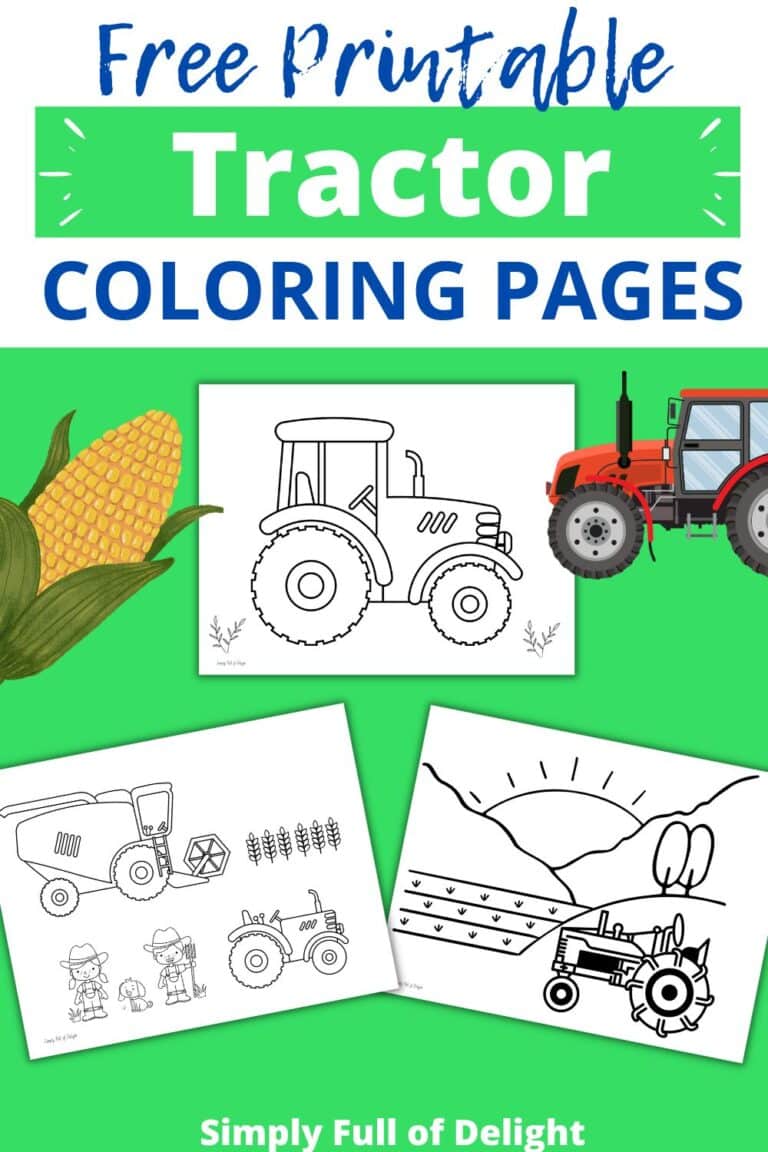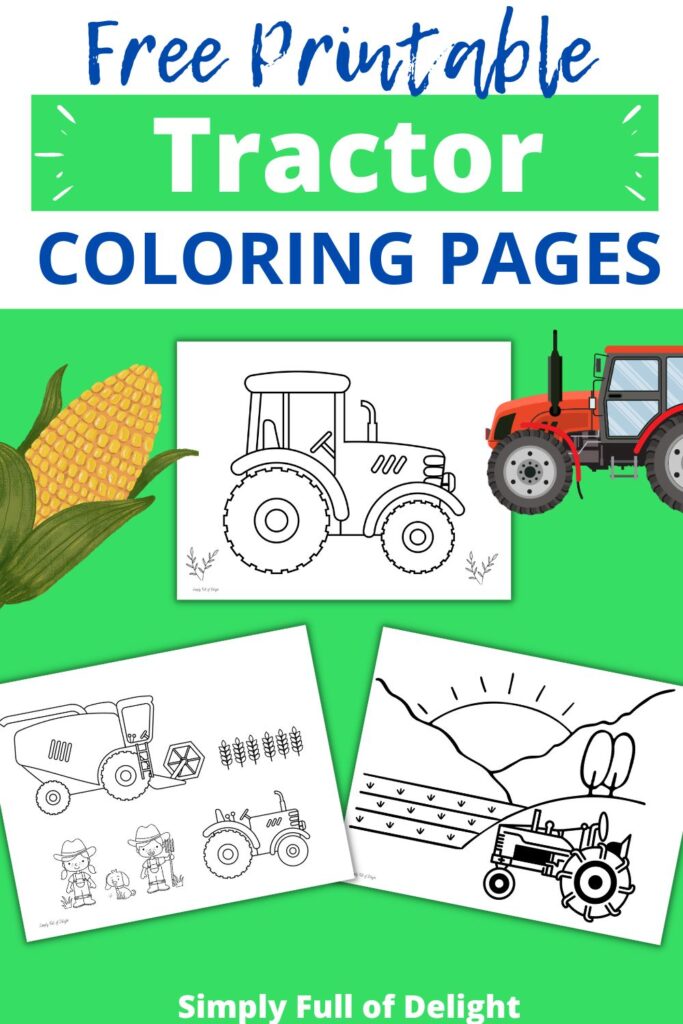 Plus, these printable tractor coloring pages are a fun way for kids to practice fine motor skills.
Alright! Let's check out these cute coloring pages!
Easy Tractor Coloring Page for Preschool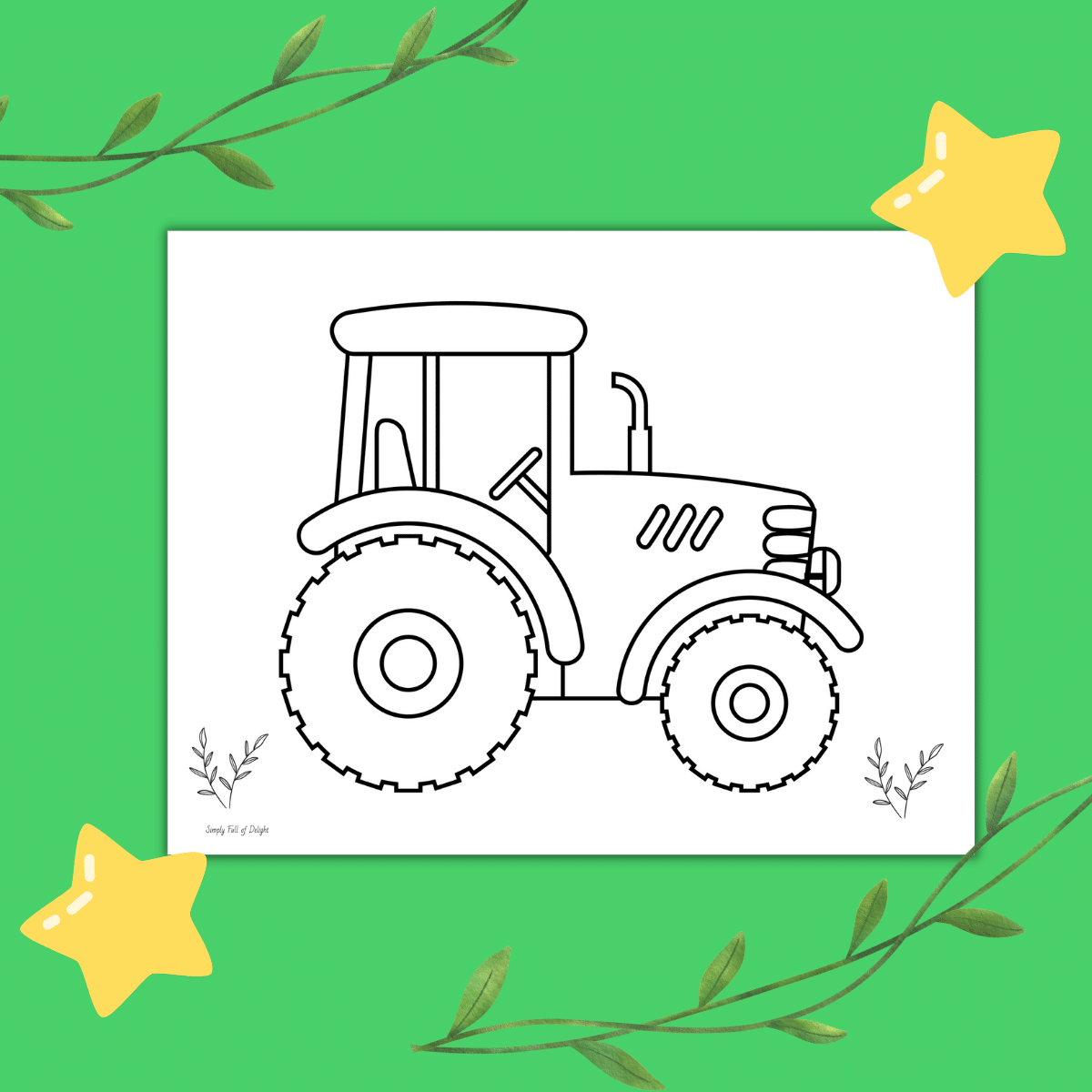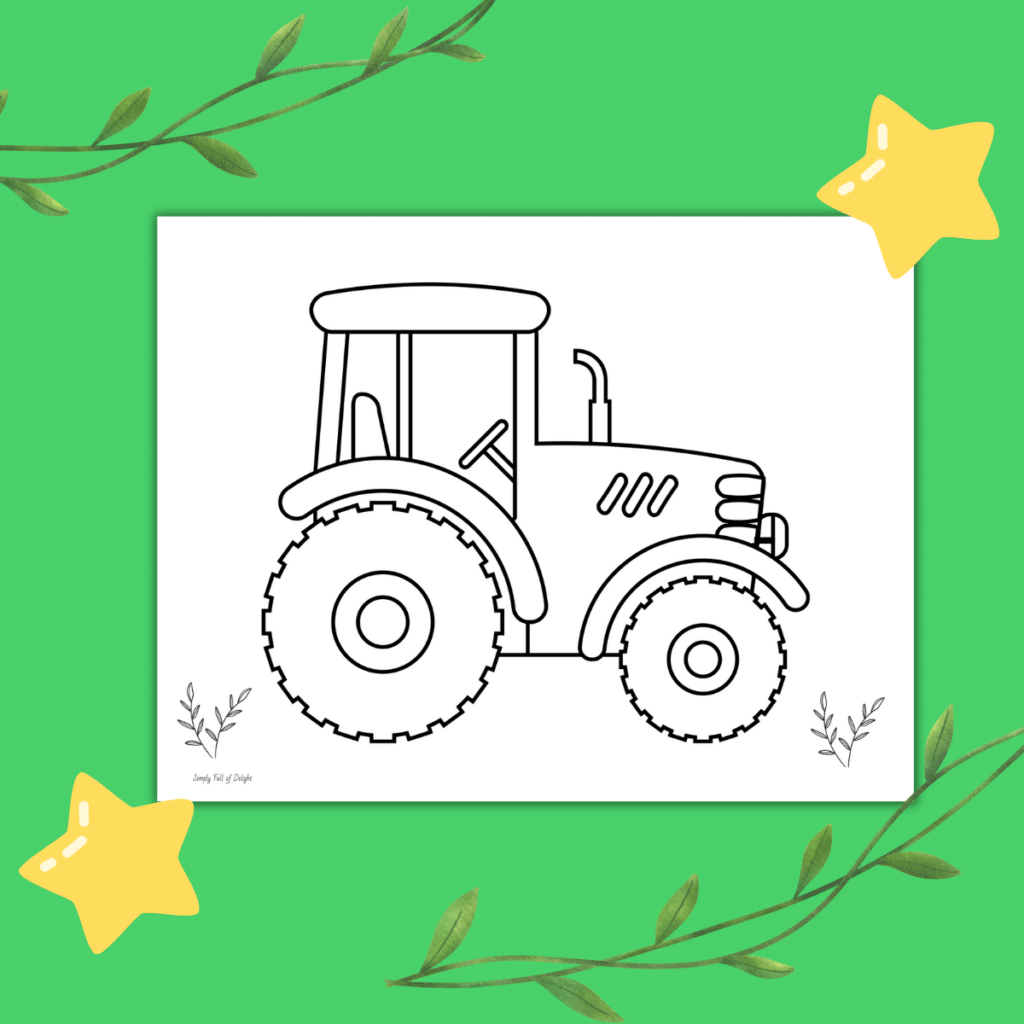 This first tractor coloring page features a large tractor.
It's fairly simple with not a lot of details. This easy tractor coloring page is perfect for little hands.
This picture would be great for painting with watercolors or coloring with crayons or markers.
My kids loved coloring this tractor green and yellow to look like a John Deere tractor.
But hey, if you child is into red Case International tractors or blue New Holland tractors, that's awesome too!
My dad has owned plenty of brands of Farm equipment, so I don't play favorites! LOL Tractors can be a variety of colors!
You can download the easy tractor pictures by clicking the black download button.
Free Printable Tractor and Combine Coloring Page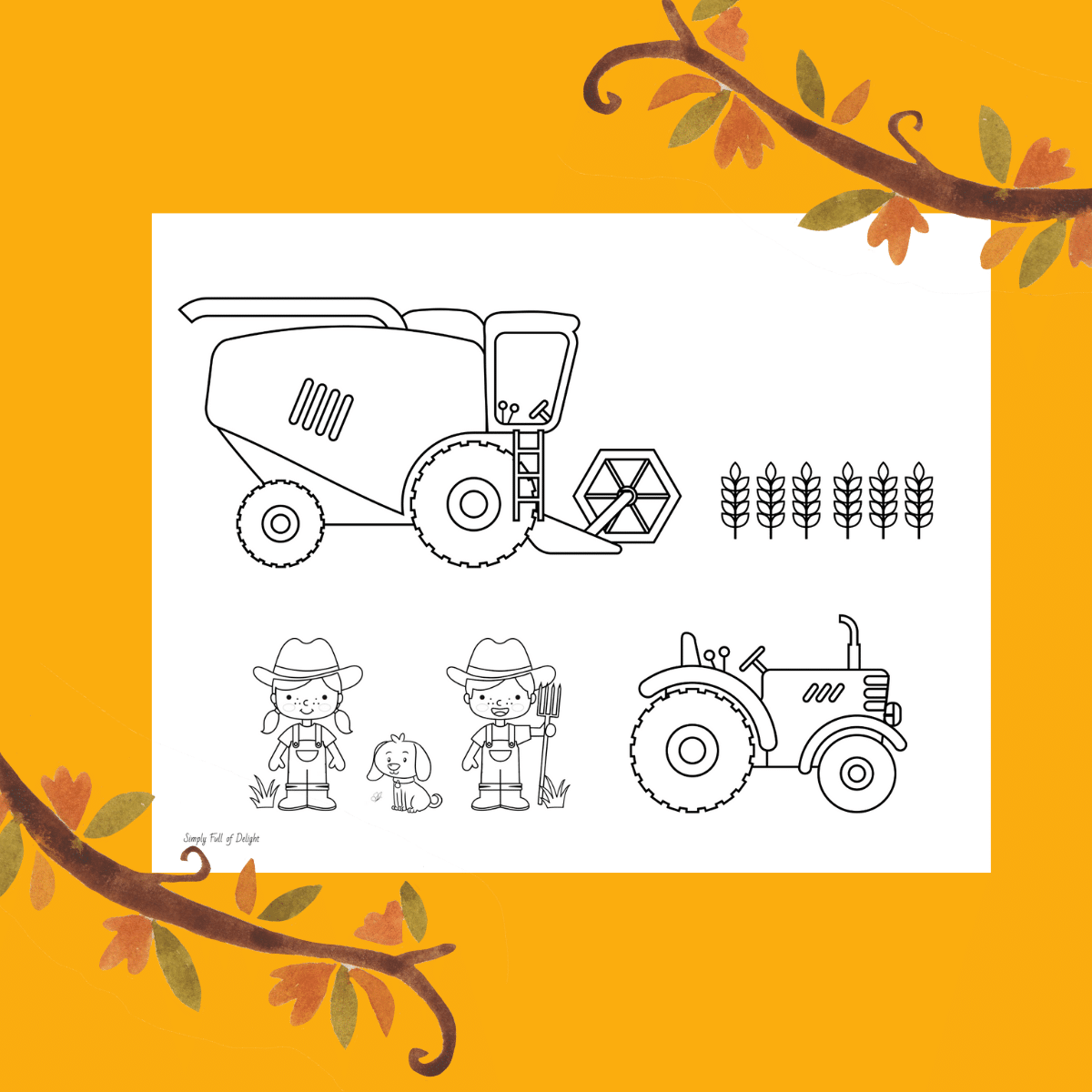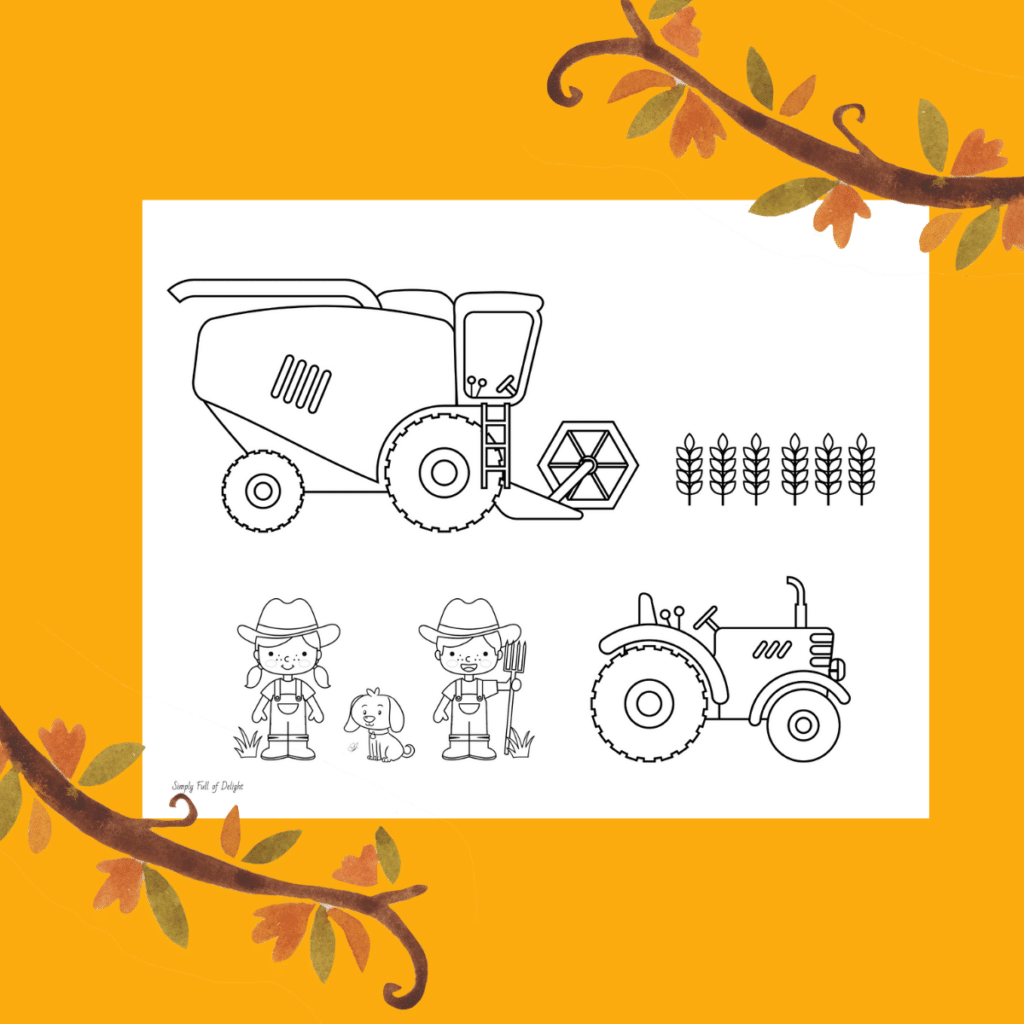 This harvesting combine and tractor coloring page is sure to be a hit with younger kids and older children as well! This page works nicely for talking about harvest themes in preschool or kindergarten.
There's plenty to color on this page including a combine harvester, plants, the boy and girl farmers, a dog and a simple tractor. What fun!
You can grab the free tractor and combine printable coloring page by hitting the black download button.
Realistic Tractor Coloring Sheet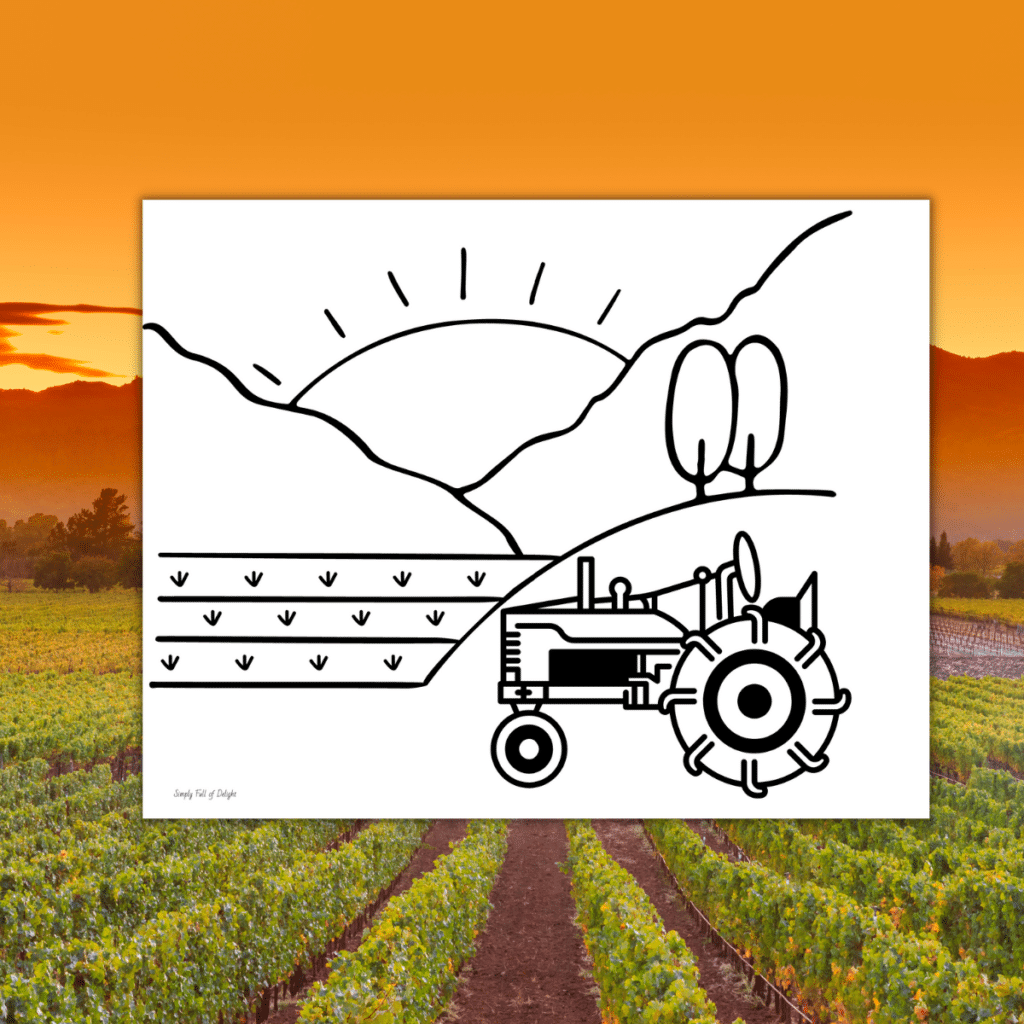 This last tractor coloring sheet features a realistic tractor with a field.
There's a large sun, mountains, trees, a field and a tractor to color!
Kids can color this tractor to look like their favorite tractor in real life.
​Older kids might like to use thin line markers or colored pencils for this fun coloring page.
You can download the realistic tractor coloring sheets here.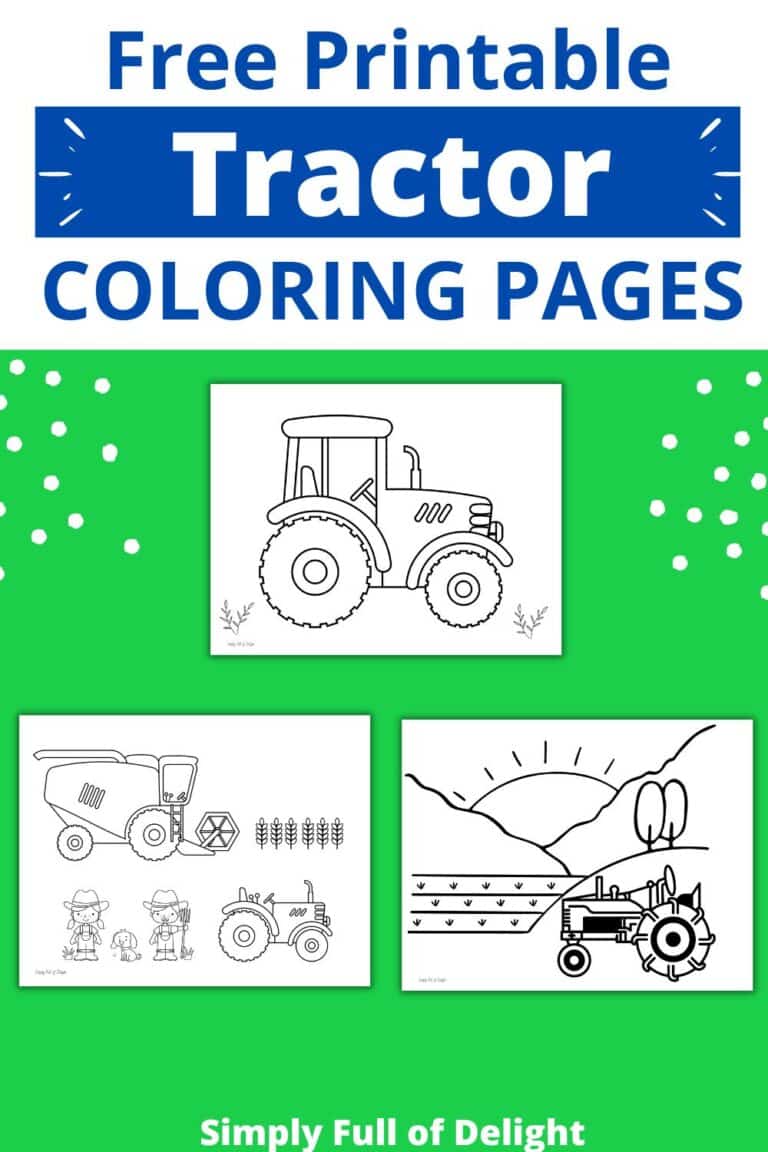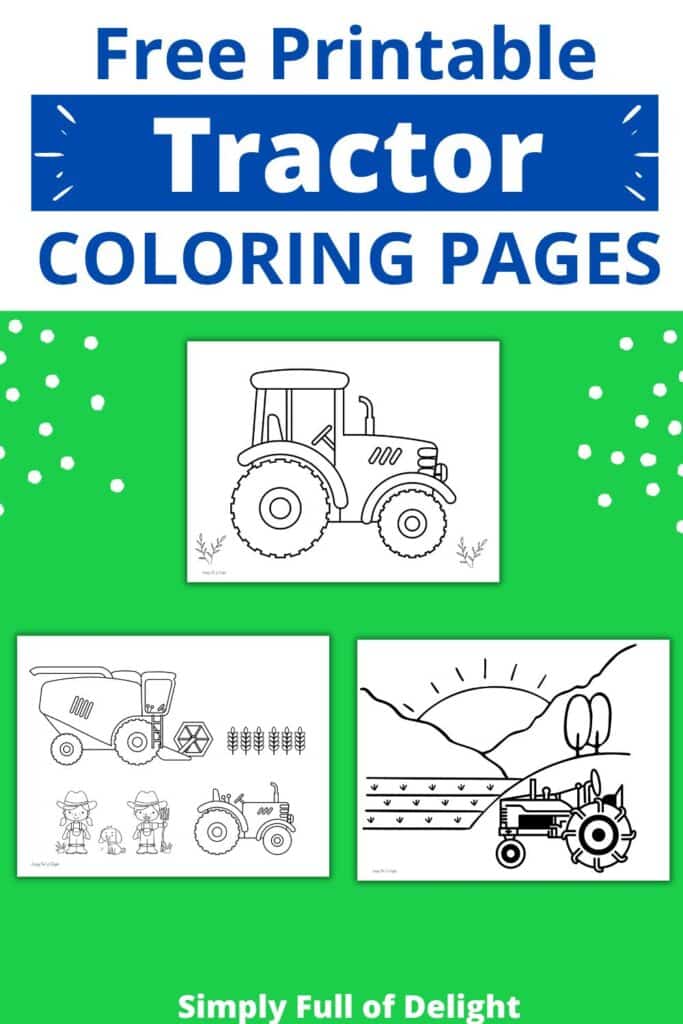 More Coloring Pages for Kids
I hope you enjoyed these free tractor coloring pages!
My little boy is really into farming and tractors, so it was a lot of fun creating these for him (and you) to enjoy!
If you'd like to learn how to create your own coloring pages, be sure to check this out.
Want more tractor coloring pages? You can find the entire set of 10 tractor coloring pages in my Etsy shop.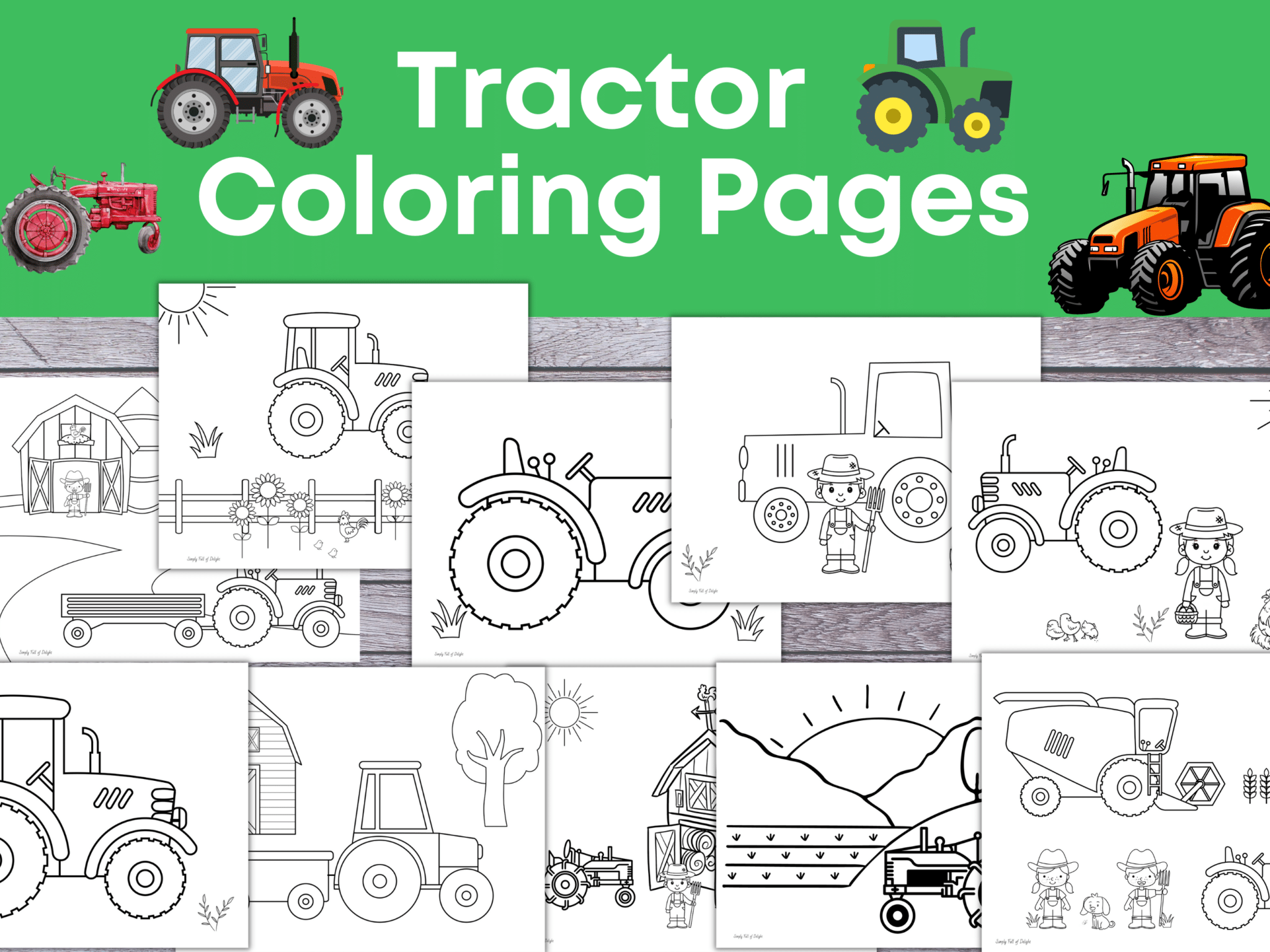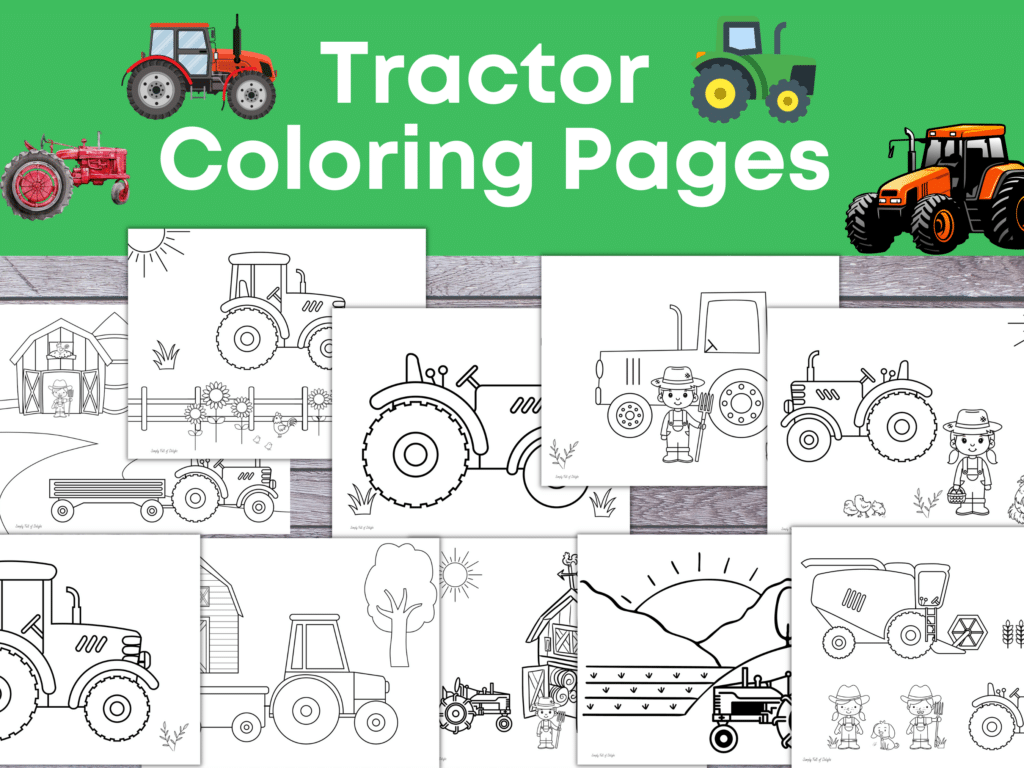 Super inexpensive and you can print their favorite tractors again and again, or create your own tractor coloring book!
This set has lots of different types of tractor coloring pages. There's tractors pulling wagons, there's tractors with barns, tractors with farmers, and more!
So many fun unique coloring pages! Get your tractor coloring pages set here.
More Farm Activities
You can find more farm activities for kids here on my blog.
There's a fun Pig Puppet here. It's super simple with the free pig template.
You can find a free Tractor Paper Craft here. Kids will love coloring and cutting out their very own tractor. Plus, the wheels move with the help of a paper fastener! What fun!
​There's a cute Farm Sensory Bin here. Little ones will love pretending to work on the farm.
Don't miss this Muddy Pig Craft. Kids paint with pudding to make the pig muddy!
Finally, there' a fun Cotton Ball Sheep Craft here. It's the perfect easy farm craft for toddlers and preschoolers!
Want to save these free tractor coloring pages for later? Pin the image below to your Farm Activities board on Pinterest!