Looking for a fast and easy gluten free cheese sauce recipe the whole family will enjoy? This amazing cheese sauce is perfect! You can use it to top nachos, make cheesy macaroni, or even to put on top of broccoli!
It's versatile and so simple to make and the best part….it's only 2 ingredients!
Yes! Just 2 simple ingredients. No flour, no heavy cream needed…you don't have to make a complicated roux.
This smooth sauce is just cheese and milk!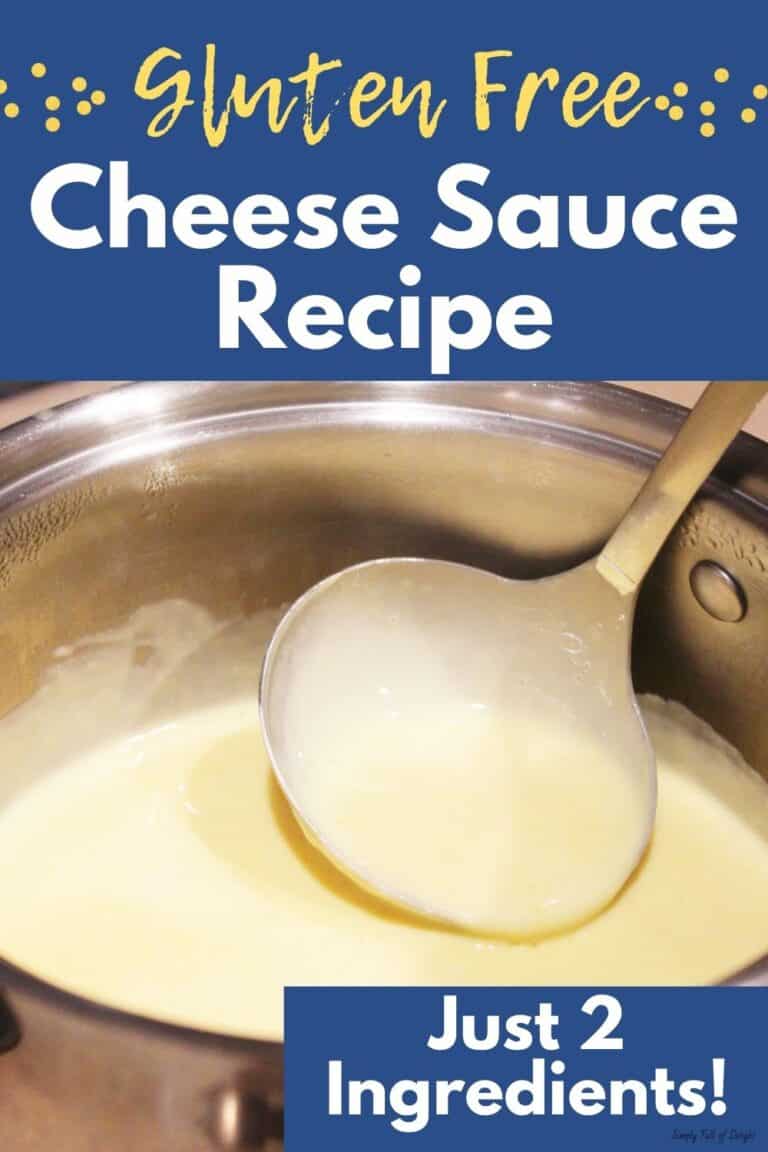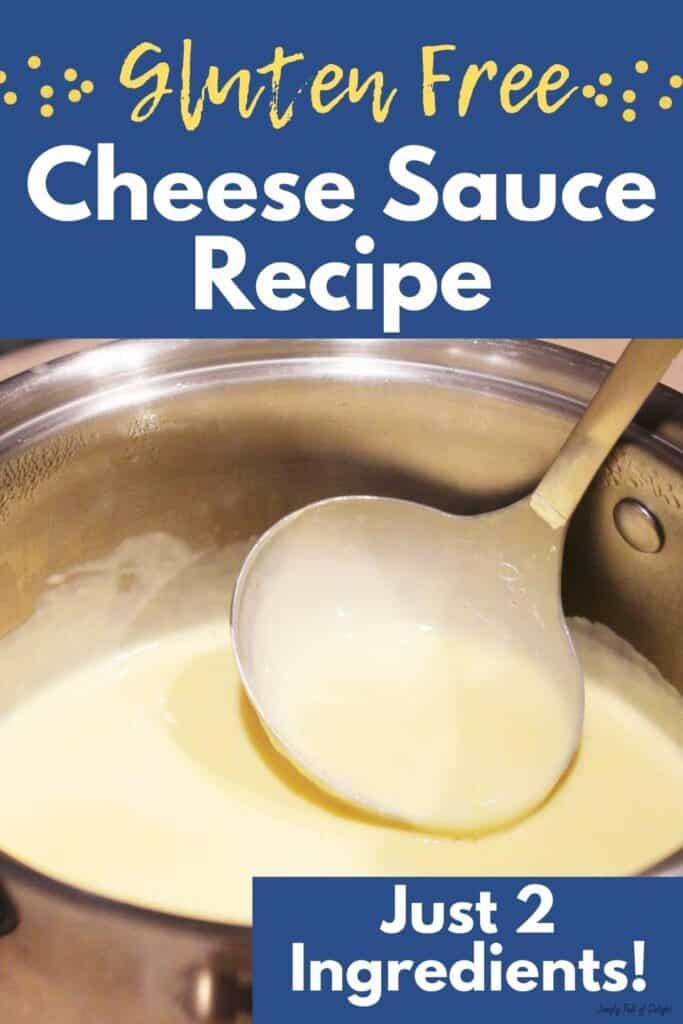 My husband and I are both Celiac. Ironically, neither one of us were when we got married!
So….we've had to adjust a lot of of recipes to be gluten free.
My favorite gluten free recipes are the ones that are just naturally gluten free. That means that I KNOW that they taste normal and my guests will love them.
You'll be glad to know that this gluten free cheese sauce recipe is naturally gluten free!
Our family uses this cheese sauce nearly every week. We love to make loaded nachos and drizzle this delicious cheese on top.
Alright! Let's get started making this easy gluten-free cheese sauce recipe!
Ingredients for Gluten Free Cheese Sauce Recipe
You will only need 2 ingredients for this delicious cheese sauce!
1 Cup of Milk (We usually use 1% milk)
18 slices of yellow American Cheese
Instructions
Let's get started making this easy cheese sauce! There's just 2 simple steps!
First, add your milk and your cheese to a medium pot. Melt the cheese slowly into the milk on medium-low heat.
Pay close attention to the cheese as it heats, stirring often. I like to use a whisk to stir.
I find that 1 cup of milk per 18 slices of cheese is a nice consistency, but if you find your cheese sauce trying to solidify, simply add a little bit more milk.
***Also, note that the more liquidy your cheese sauce is, the easier the pan will be to clean. If your cheese starts to solidify, it starts to stick to the bottom of the pan and is super hard to clean off later!
Once your cheese sauce is nicely melted it's ready to serve!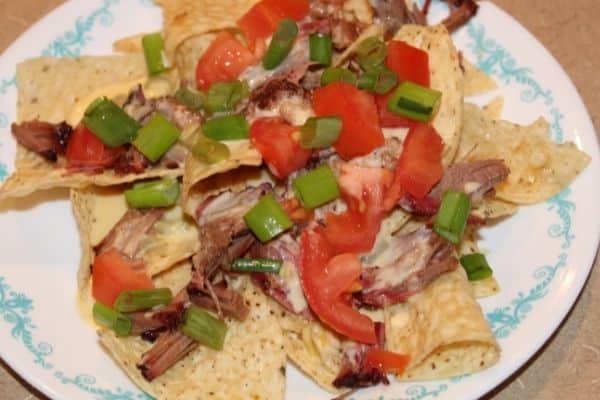 Cheese Sauce Serving Suggestions
Here's a few fun ways to use your super easy gluten free cheese sauce:
Nacho Cheese Sauce – Make loaded nachos by making a layer of chips, meat, tomatoes, cilantro, green onions, black beans, avocado, and any other toppings you enjoy! We like to make nachos with seasoned hamburger, pulled pork, smoked chicken, or leftover brisket.
Cheesy Broccoli – After cooking your broccoli, top it with this amazing cheese sauce! Kids LOVE it! (Adding this cheese recipe to broccoli is a great way to get your picky eater to try new vegetables.)
Cheesy Hamburger Macaroni – Combine cooked hamburger, gluten free noodles (we like to use Ronzoni macaroni pasta), and this cheese sauce for a delicious homemade version of hamburger macaroni cheese.
Easy Queso Dip – Make a simple queso dip by adding one secret ingredient – a small can of diced chilies (drained) to the small saucepan as you melt the cheese. Serve with tortilla chips and you'll have a real crowd pleaser!
Gluten-Free Mac & Cheese – Use this cheese sauce to make a simple homemade macaroni and cheese. Simply prepare your gluten-free pasta and add the cheese at the end. We like to top our mac and cheese with bacon and green onions to make it a main dish!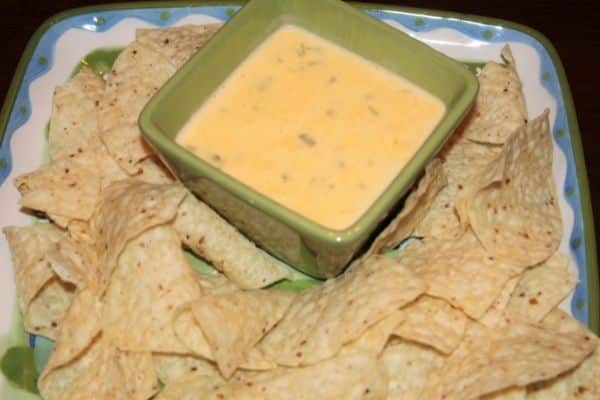 Frequently Asked Questions
Can I use a different kind of Cheese?
American cheese is recommended for this recipe because of its ability to melt easily. Other cheeses like cheddar cheese or parmesan cheese, don't have this capability to melt into a creamy sauce, but you are always welcome to experiment – hey, it's your kitchen!
Feel free to leave me and other readers a note in the comments section if you do find another type of cheese that works!
Can I use white American cheese instead of yellow?
You can use either yellow American cheese or white American cheese. They do have *slightly* different tastes, but in general, they are quite similar.
Can I use other brands besides Kraft?
I've had good luck buying American cheese both at the deli counter and in the prepackage areas of my local grocery stores. In general, high quality cheese tends to be gluten free, but of course, always check those labels.
Does the kind of milk matter?
We typically make this recipe with 1% milk, but it would work with skim milk or 2% as well. The higher the fat content, the richer the taste.
However, for our family, convenience of what is already in the fridge often triumphs!
Download the Recipe
Click the black download button below to get a printable version of this gluten free cheese sauce recipe.
I hope your entire family enjoys this recipe today!
Looking for more amazing dishes with cheese as the main ingredient? Check out this Amazing White Queso Dip! It uses minimal ingredients and it's perfect for parties!
Need more easy recipes that are gluten-free? Try this jalapeno popper dip for game day! It's a great recipe that gives you all of the cheesy goodness of jalapeno poppers without the mess. It just might be your new favorite food!
Looking for more amazing Gluten Free Appetizer ideas? Find tons of great ideas for the big game or just a fun appetizer night.
Lastly, be sure to check out this delicious recipe for white chicken chili. It's another naturally gluten free recipe, so it tastes like the real thing. No need for a simple swap of ingredients. It's a real crowd pleaser and I always get asked for the recipe!
Pin the image below to save this recipe to your Gluten Free recipes Pinterest board!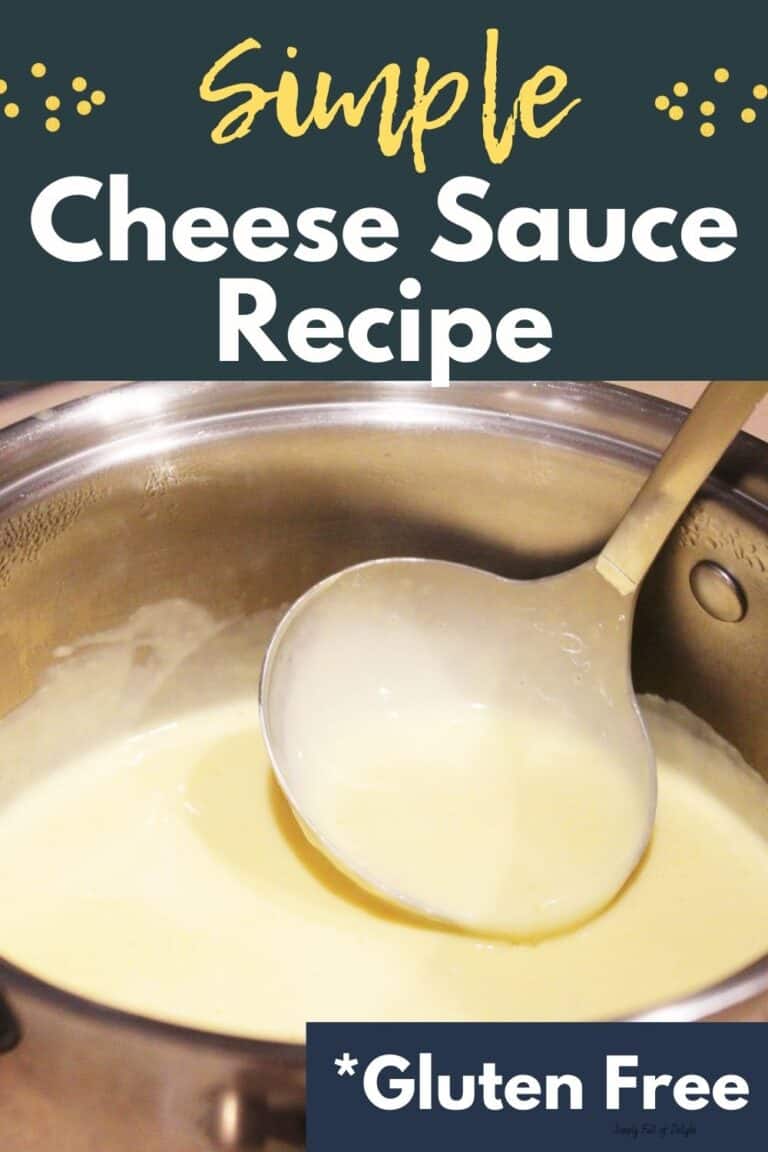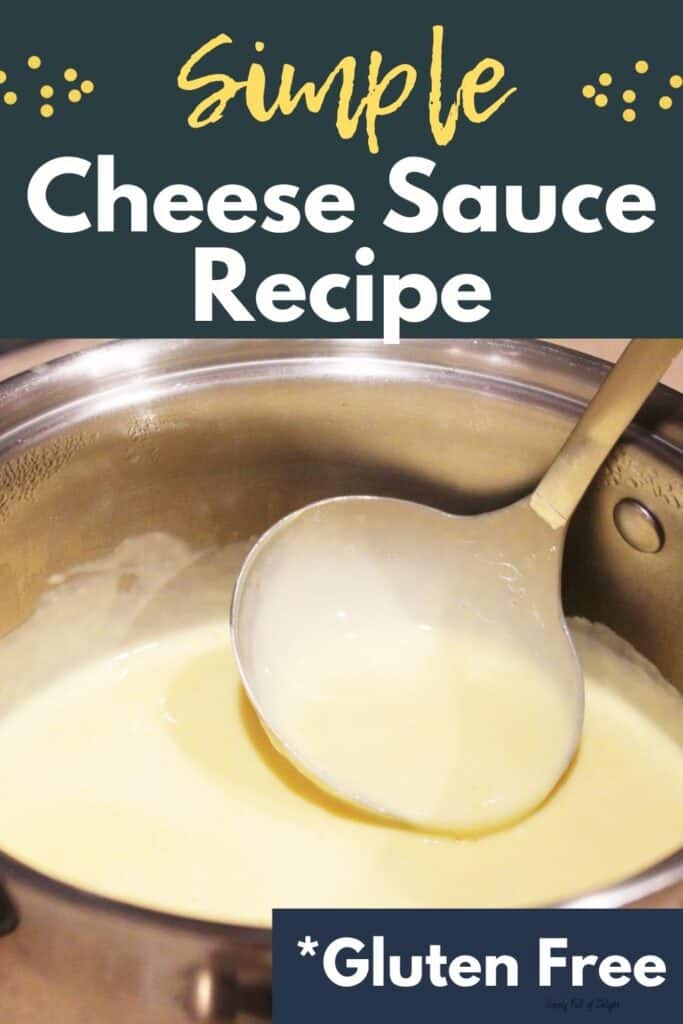 Related Posts