Looking for amazing Birthday Party Games for Kids? Here's 25 awesome kids birthday party games that will keep the party lively!
You'll find indoor birthday party games as well as outdoor birthday party games for kids. There's even find some virtual birthday games! Let's dive in!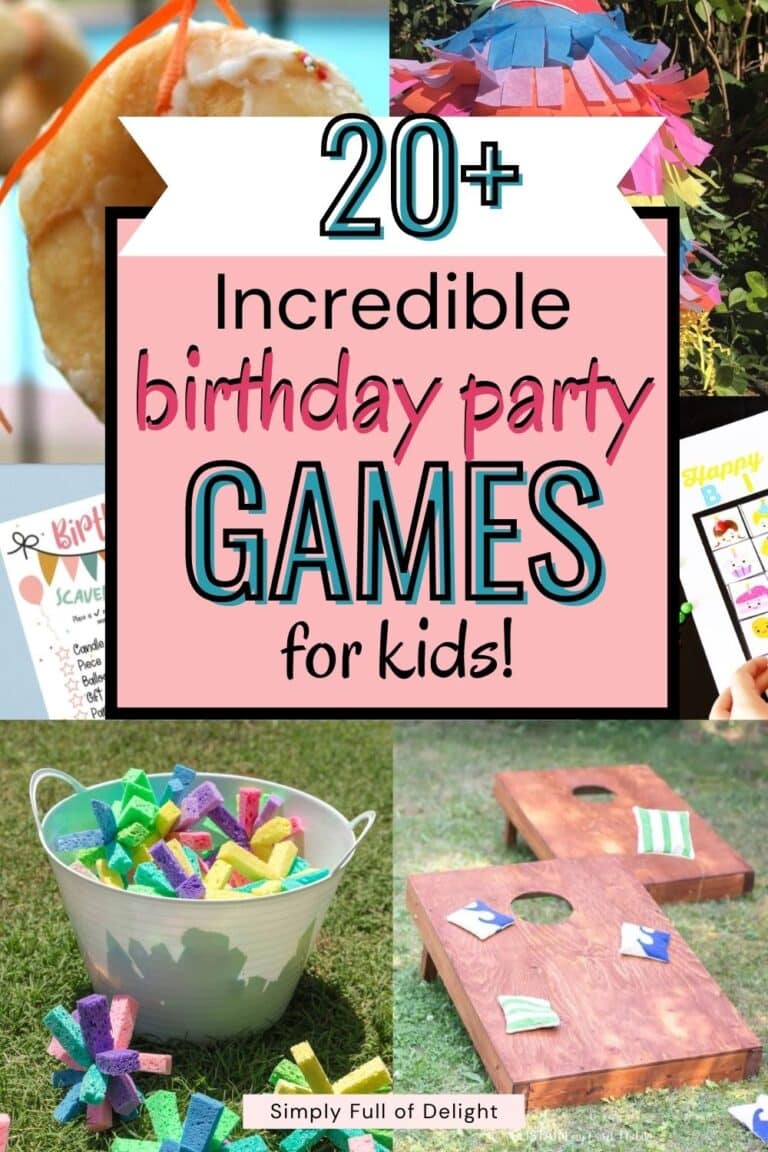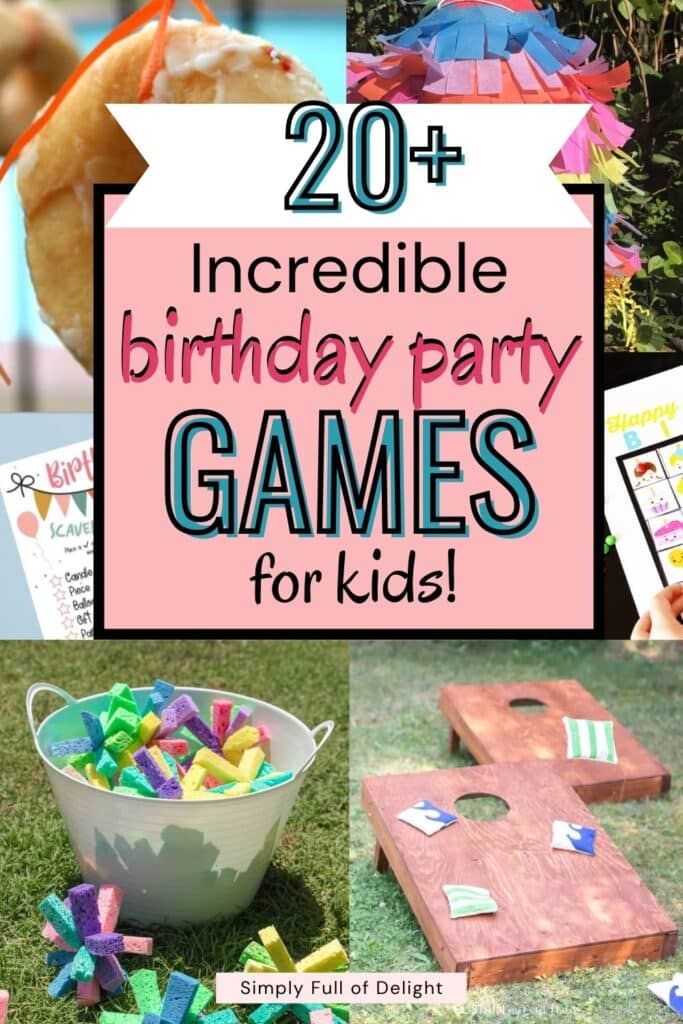 Indoor Birthday Party Games for Kids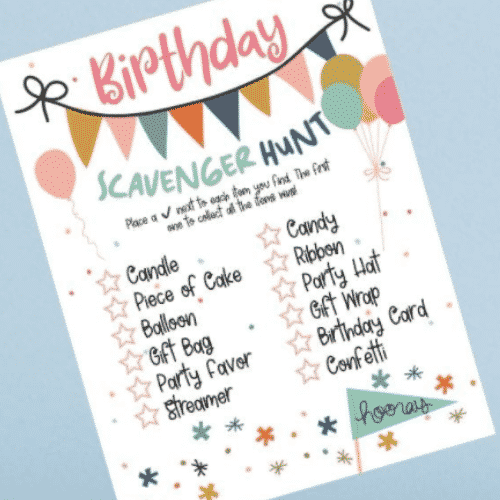 1) Birthday Party Scavenger Hunt – This free printable is by Brooklyn Active Mama. Kids will love this classic birthday party game!
All you need to do is make sure all of the items can be found at your party.
Print the free scavenger hunt and you are ready for the hunt!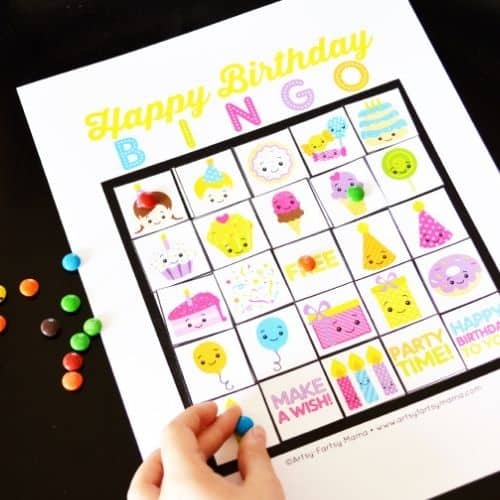 2) Birthday Bingo – Find a free printable Birthday Party Bingo set over at Artsy-Fartsy Mama.
Kids will love this simple game and you'll love how easy it is to prepare.
Add some fun prizes for the Bingo winners and kids will ask to play this kids party game again and again!
What cool games for birthday parties indoors!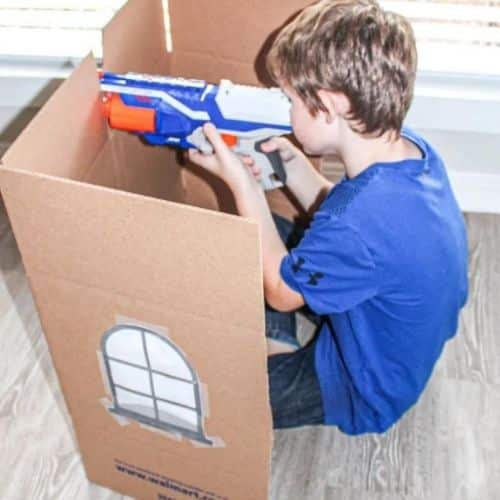 3) Nerf Gun Games – This super fun idea is by Crafting with Kids.
Set up various targets, shields, and forts using household items.
Then try some of the awesome Nerf Gun Game ideas.
What unforgettable fun kids will have with these indoor birthday party games!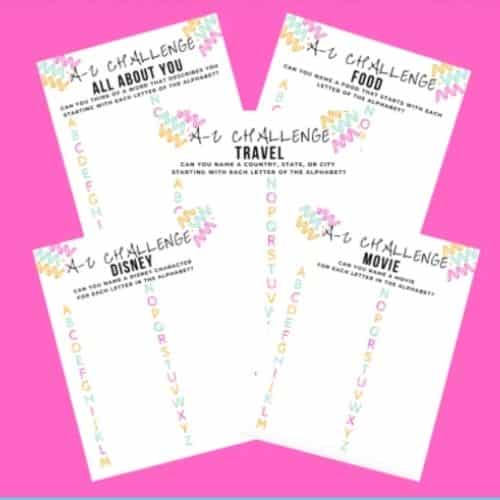 4) A-Z Challenge Family Game Printable – This free printable game is by Ottawa Mommy Club.
Kids (and adults) can brainstorm words that begin with each letter of the alphabet for each of 5 categories.
5) "What am I" Game – This printable game is by PickleBums.
For this game, one child chooses a card and holds it against their forehead without looking at it.
Then they ask yes or no questions to the rest of the group until they figure out who/what they are!
What fun indoor birthday party games for kids!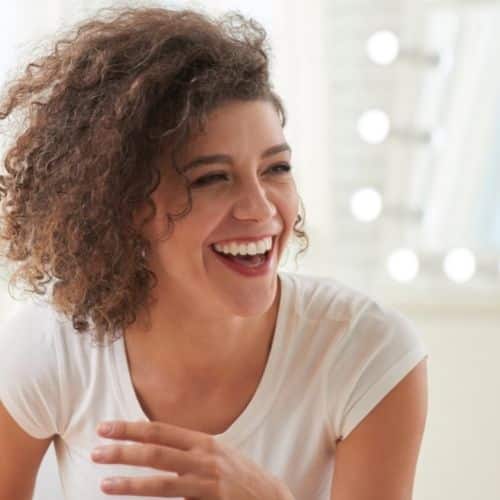 More Birthday Party Games For Kids – Indoor
6) Zip Bom Game – This simple game by Family Focus Blog requires absolutely no supplies, but sure sets kids into giggles!
Kids sit in a circle and try to give the correct verbal response without messing up.
If you mess up, you are out and play continues until one person is left. Great for older kids and teens!
7) Truth or Dare Game – Play this classic game by Healthy Happy Impactful with kids of all ages! There's a long list of dares your kids are sure to enjoy.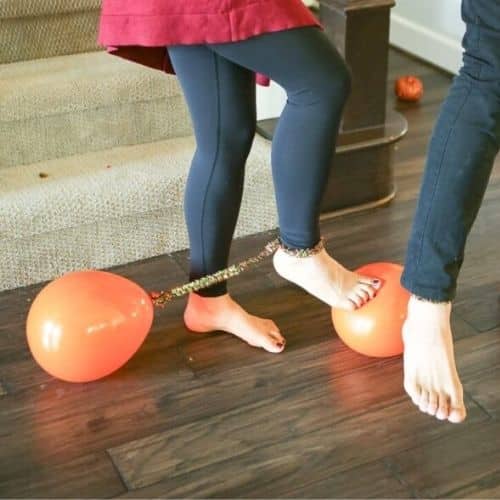 8) Balloon Burst Game – This hilarious game is from Play Party Plan.
Kids will love the trying to pop each other's balloons and of course the mini piñata effect after each one pops.
What a fun and unique use of party supplies! Be sure to check out this amazing birthday party game for kids!
Alright! That concludes the birthday party games for kids indoor section – let's more on to the Outdoor games and party ideas!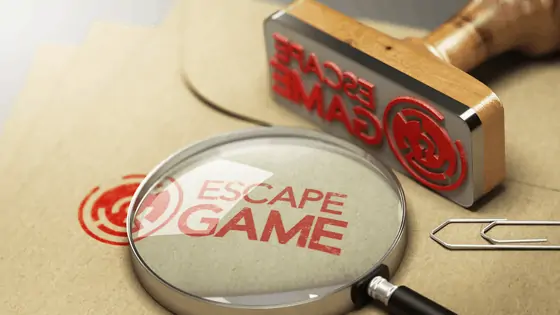 9) Escape Room – Learn how to make your own Escape room here at Homeschool of 1.
There's 13 cool puzzles you can personalize to use in your own amazing Escape Room experience!
The birthday child along with every birthday party guest will have a memorable time!
Outdoor Birthday Party Games for Kids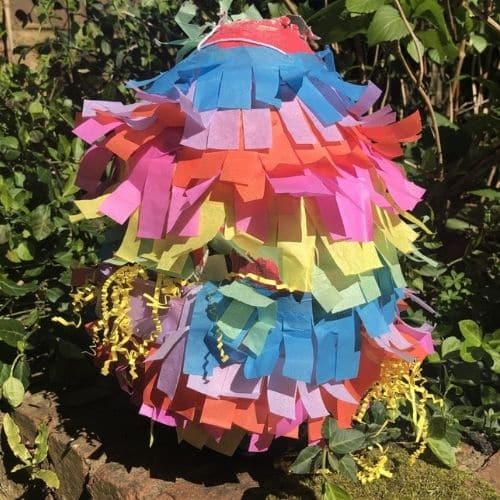 10) Piñata – Learn how to make your own piñata with In the Playroom.
Instead of grabbing a store-bought piñata, have a family fun night and make your own!
Your kid will thank you!
Piñatas are a classic birthday game for a reason. Explosions of candy are always a hit with kids!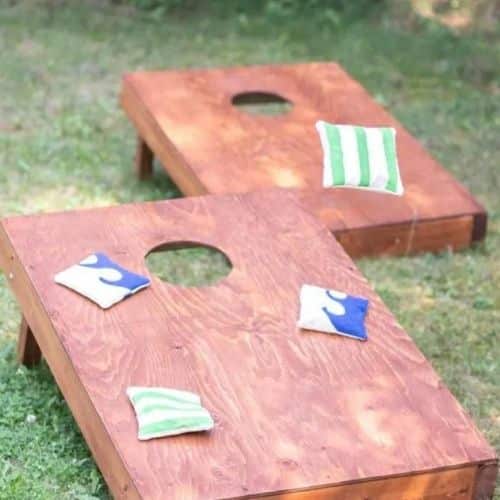 11) Cornhole – Make your own Cornhole game with Sustain my Craft Habit.
Kids and adults alike will enjoy the challenge of tossing beanbags into the hole.
As a bonus, this game will be played again and again in your backyard!
I love games that can be used again and again!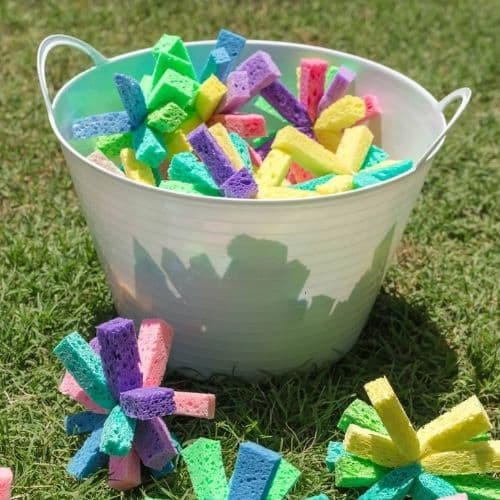 12) Sponge Toss Water Game – This fun water game is by Crafts by Amanda.
Perfect for a hot summer day, your kid will enjoy getting wet and cooling off with this awesome water game.
This sponge toss and fast and easy to put together and even after the party is over, your kids will enjoy the game all summer long!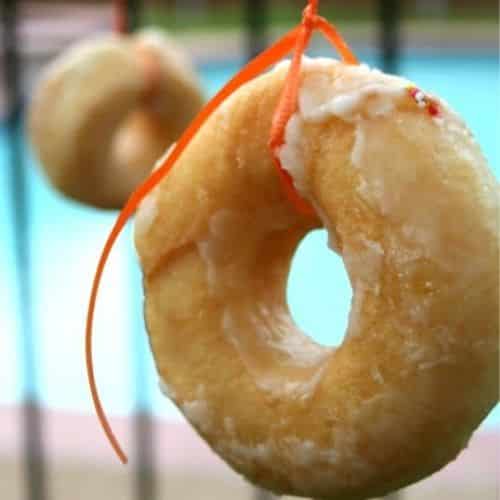 13) Donut Bobbing Game – This fantastic party idea is by Dukes and Duchesses. There's nothing more nostalgic than a bobbing game.
Kids will love trying to eat the dangling donuts and you will love how easy this game was to put together!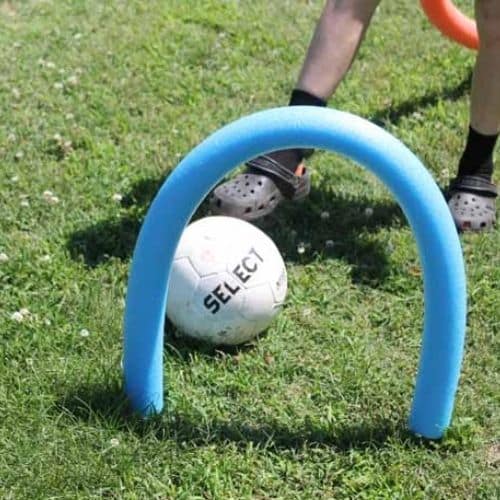 14) Pool Noodle Games – These unique pool noodle games are by Angie Holden.
Kids will enjoy kicking balls through them, or you can use the pool noodle ideas to set up an obstacle course.
Whichever way you go, you are sure to love this pool noodle hack!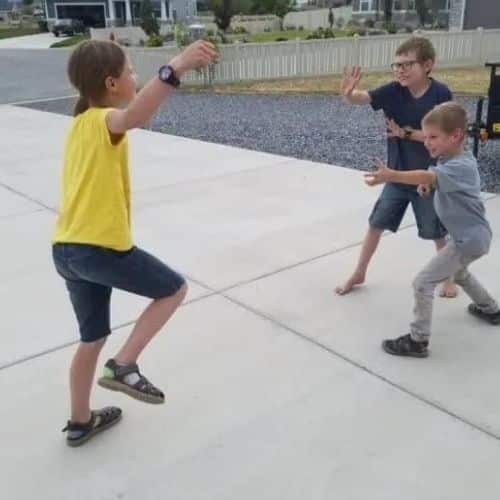 15) Giants, Elves and Wizards Outdoor Game – This game is by Hess Unacademy.
If you are looking for a fun game to get kids moving, this will do the trick! It's an active game that is a spin-off of rock/paper/scissors.
This is sure to be one of those memorable outdoor party games for kids!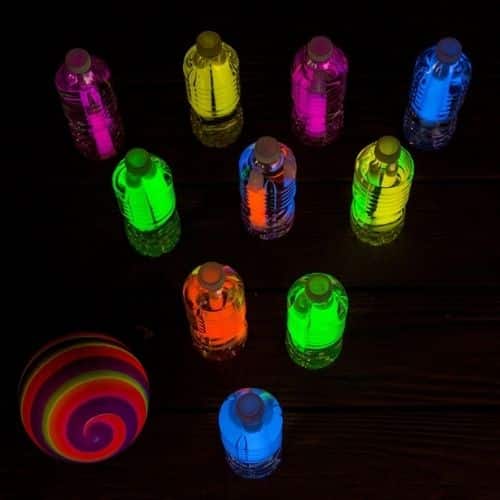 16) Glow in the Dark Water Bottle Bowling – This unique bowling game is by Crafts by Amanda.
Learn how to create your own glowing bowling set.
Kids will love this activity and will be enthralled by how it glows.
Talk about making a birthday party special!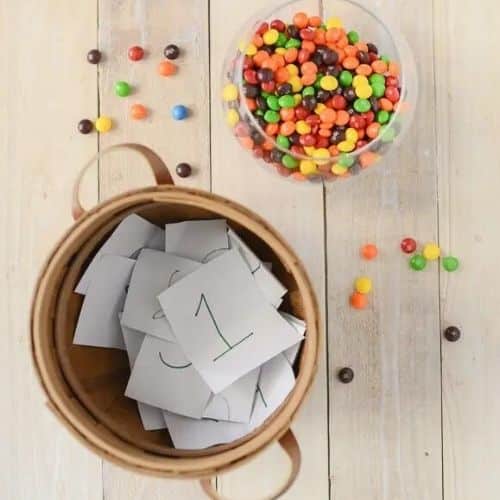 More Birthday Party Games for Kids – Outdoor
17) Birthday Party Relay Race – This outdoor birthday party game idea is by Tikkido.
Kids of all ages will enjoy this super simple relay race idea.
You only need a few items and you're ready to play! I love super simple outside birthday party games for kids.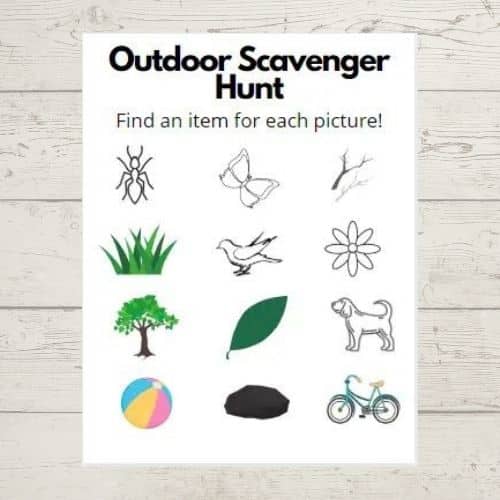 18) Outdoor Scavenger Hunt – This easy Outdoor Scavenger hunt is from my blog Simply Full of Delight.
Great for nonreaders, this scavenger hunt uses pictures! Grab the free printable today.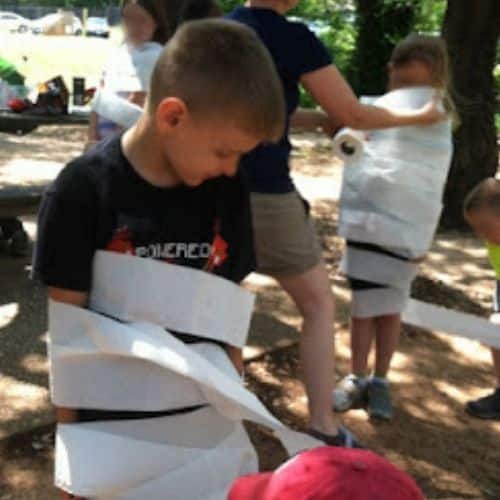 19) Wrap Race – This funny Wrapping Race is by Imaginative Homeschool.
Kids will love seeing who can wrap their partner up first and of course, bursting out of their bondage!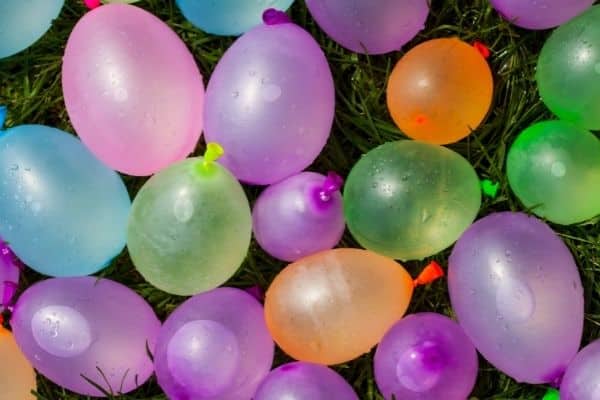 20) Water Balloon Toss – Don't forget about doing a water balloon toss!
This classic game is played by simply having kids pair up with a partner.
Kids are given a water balloon to toss between them.
Each time they toss, they have to take a step backward, making the game a little harder each time. The pair that keeps their water balloon from breaking the longest, wins!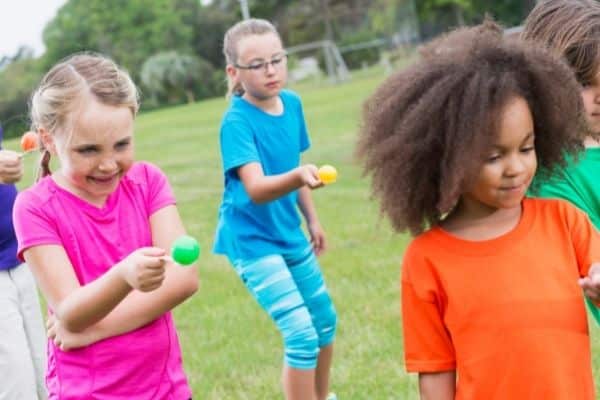 21) Spoon Race – Here's another classic outdoor party game!
Each player takes turns balancing an plastic egg (or whatever you choose: a real egg, cotton balls, a candy bar, etc) on a spoon as they race to a designated point and back.
If the player drops the item, they have to go back to the beginning. This works well as part of a relay race.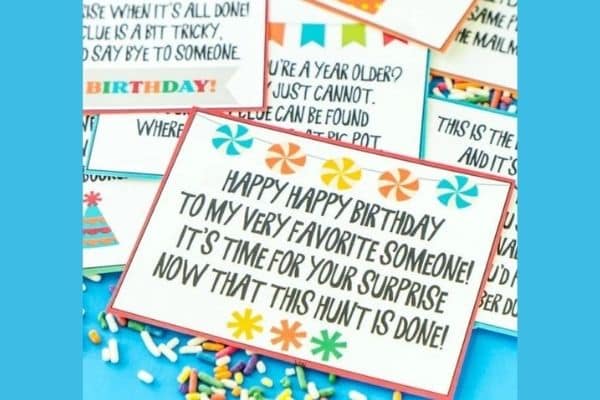 22) Birthday Treasure Hunt – You can get a free printable Birthday Treasure Hunt here from Play Party Plan. Kids follow the clues to figure out where the "birthday treasure" is!
What Fun! I know my little one (and older kids alike) would love this!
Virtual Birthday Party Games for Kids
Virtual Birthday Party Games for kids can be rather hard to find. If you are looking for some super easy ideas, check these out!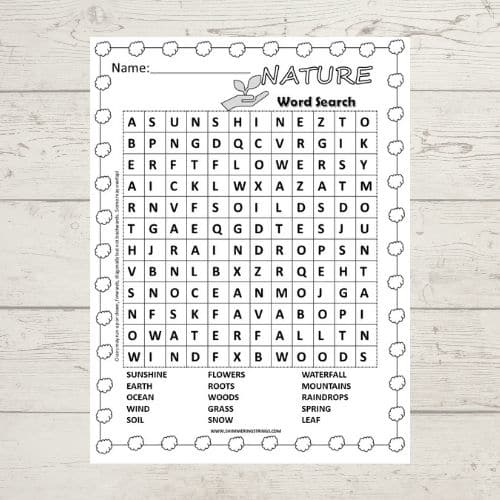 23) Nature Word Search – This free printable game is by Shimmering Strings.
Simply provide the website to each guest ahead of time or alternatively, print a copy and send it in the mail to each virtual birthday party guest.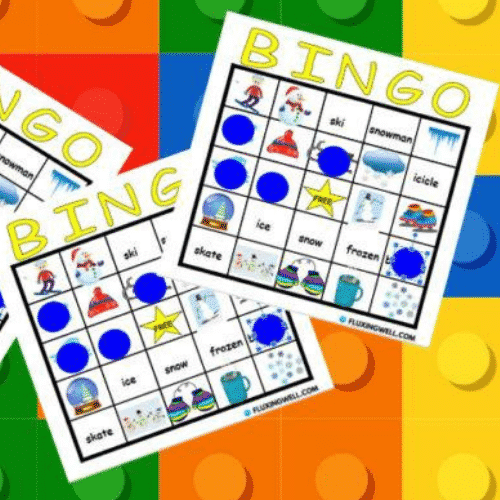 24) Virtual Bingo Game – Create your own Virtual Bingo Game with this tutorial by Fluxing Well.
This would work well if you need zoom birthday party games for kids!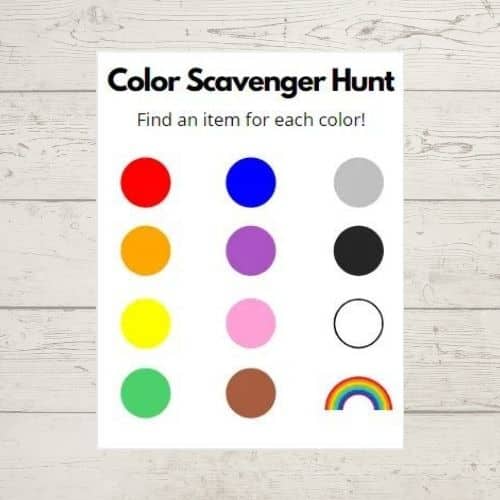 25) Color Scavenger Hunt – This super simple Color Scavenger Hunt is from my blog Simply Full of Delight.
Simply print out a copy for each participant and have the kids look for an object for each color. Simple enough for toddlers or guests of all ages and oh so fun!
Alright! That's it! I hope you found some amazing birthday party games for kids! Find a game you plan to use at your next birthday party? Drop a note in the comments section and let me know!
Also, be sure to check out these 35+ Free Bingo Cards for kids! You're sure to find an amazing free bingo game to suit your party's needs!
If you are looking for birthday gifts for kids, check out my gift guides! You'll find unique gift ideas for kids of all ages!
Don't miss this Giant List of Unique Party Favors! No junk here – just really great ideas to say thank you for coming to your party guests!
Want to make your own birthday decorations? Be sure to check out this Free Printable Birthday Banner! Kids will love coloring it!
Also, if you are planning a First Birthday party be sure to check out these adorable 1st birthday party themes.
To save these birthday party game ideas for later, simply pin the image below to your Birthday Party Ideas Board on Pinterest!