Planning a birthday party? Grab this Free Happy Birthday Banner printable (black and white) to create your own adorable Birthday decorations with your children.
Every year in late March we begin what our family calls "birthday season." All of my kids' birthdays are in a row along with several of my nieces and nephews.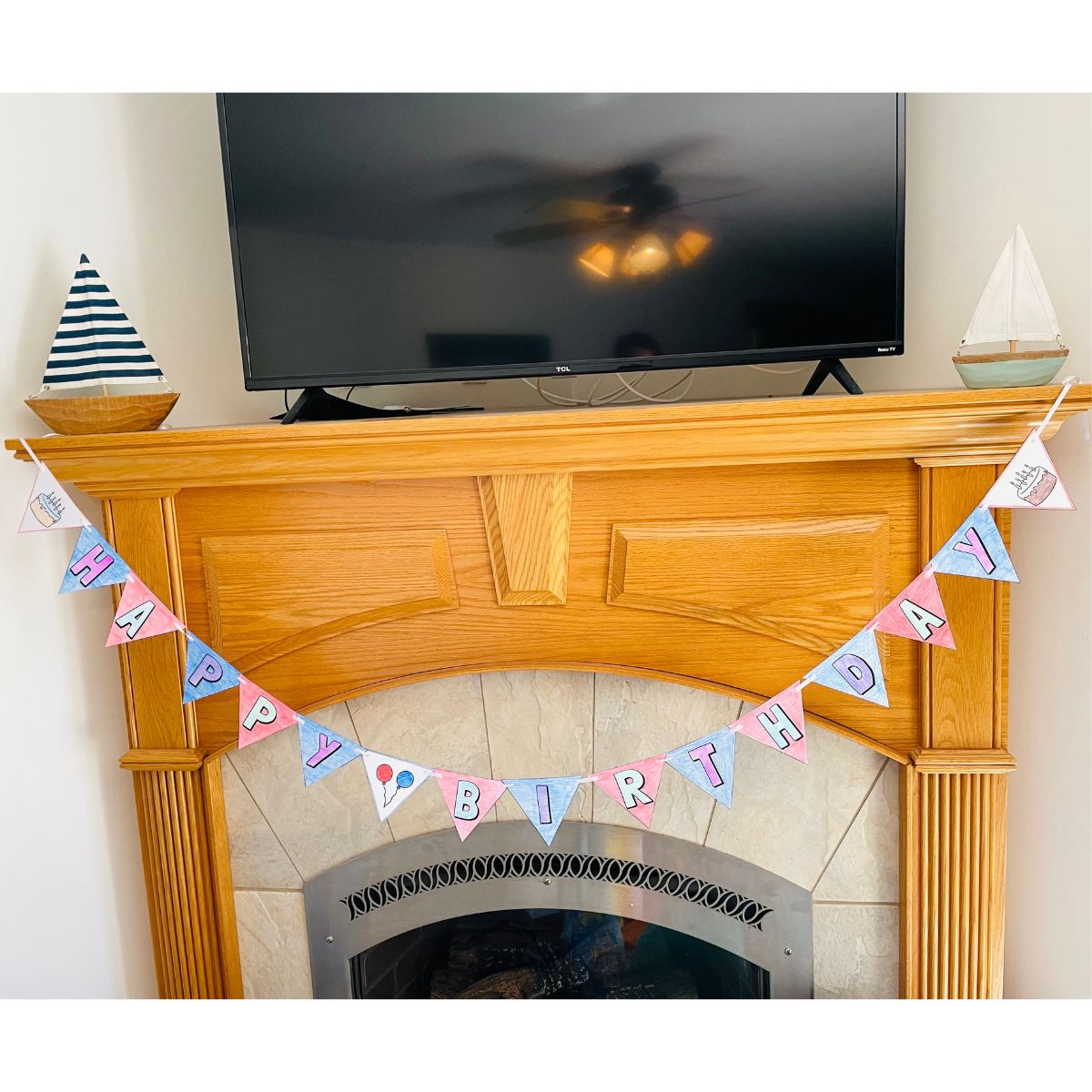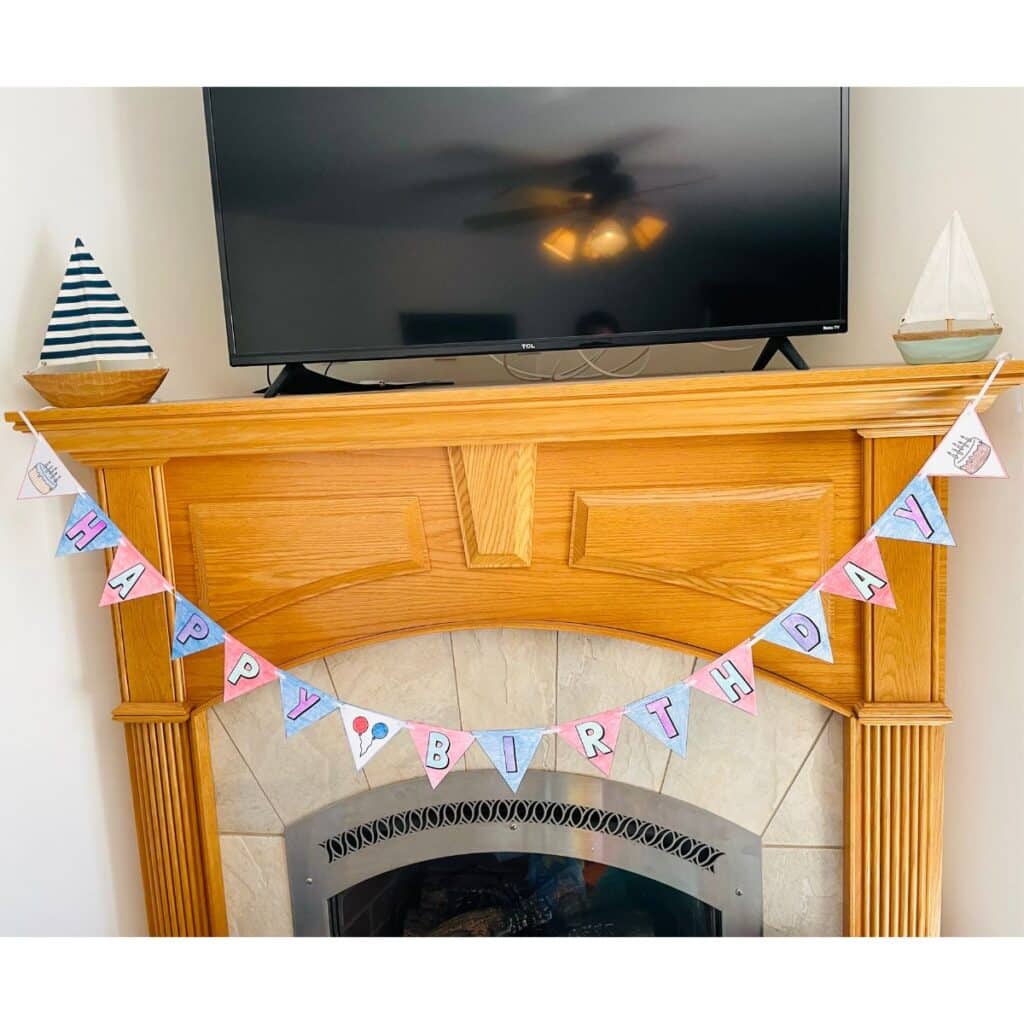 It's a fun time filled with lots of birthday parties, family gatherings, and great food. Then, our Birthday season finally ends mid-July.
My kids love helping me decorate for birthdays. They especially enjoy setting out birthday decorations they have made themselves!
This Happy Birthday banner printable makes creating your own birthday bunting easy.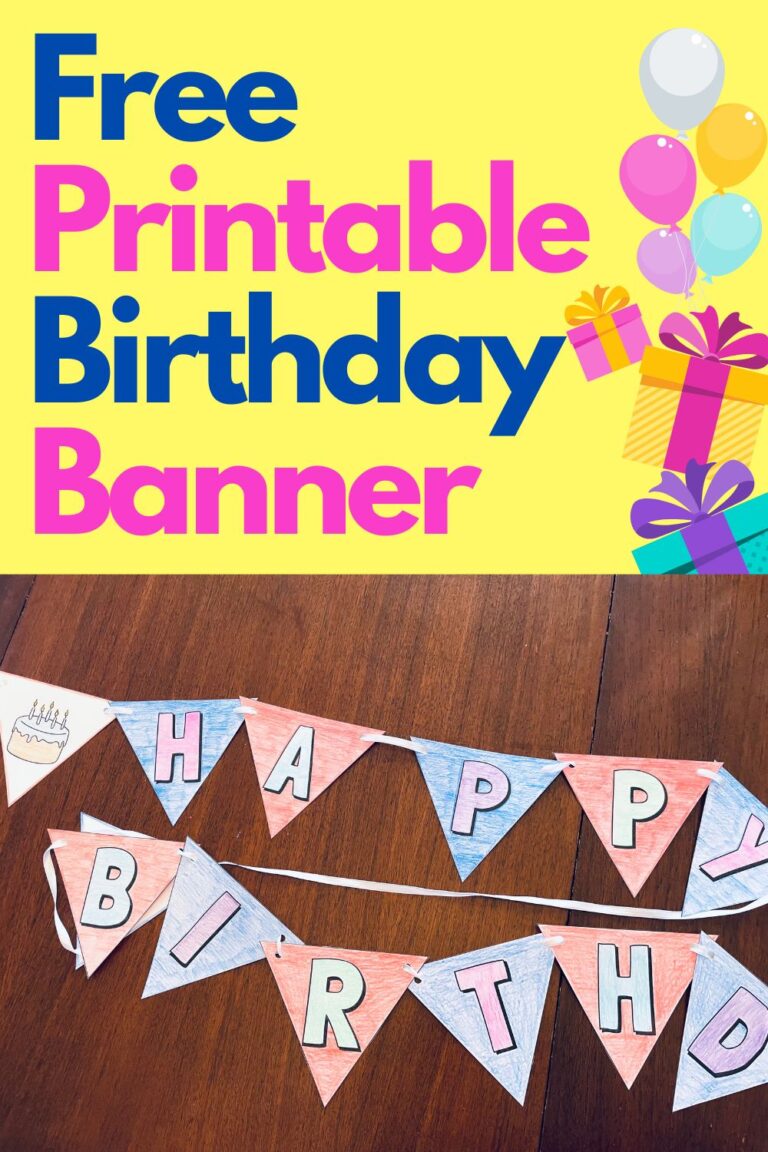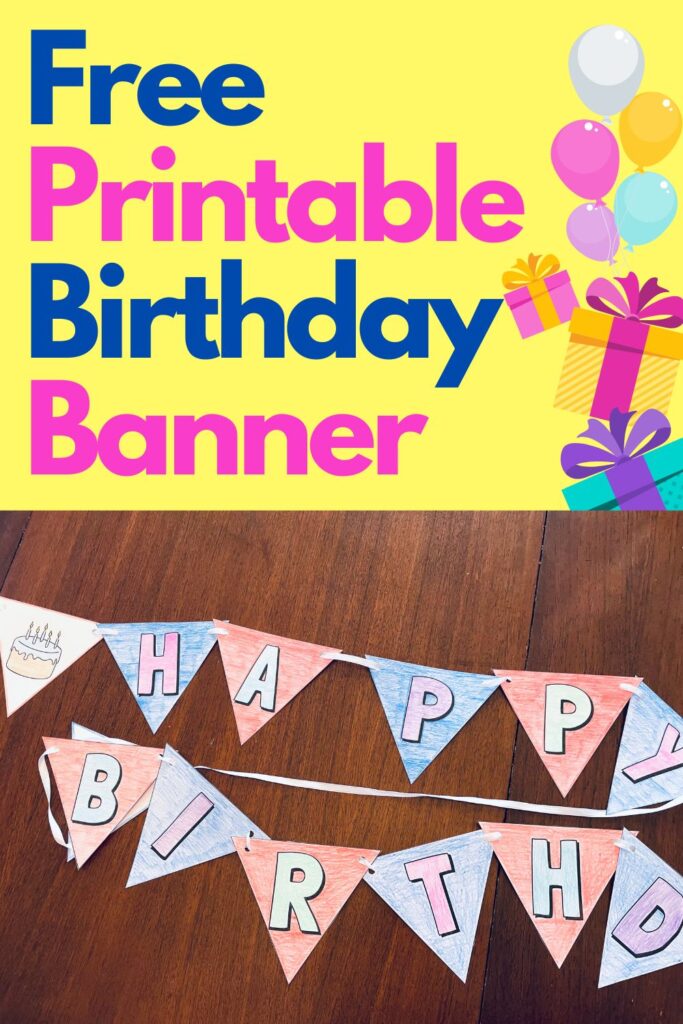 Simply print the free printable banner. Then color, cut it out, punch holes, and thread your banner together.
Such a cute birthday banner and a great project for kids! It's so much fun!
Supplies needed for the DIY Happy Birthday Banner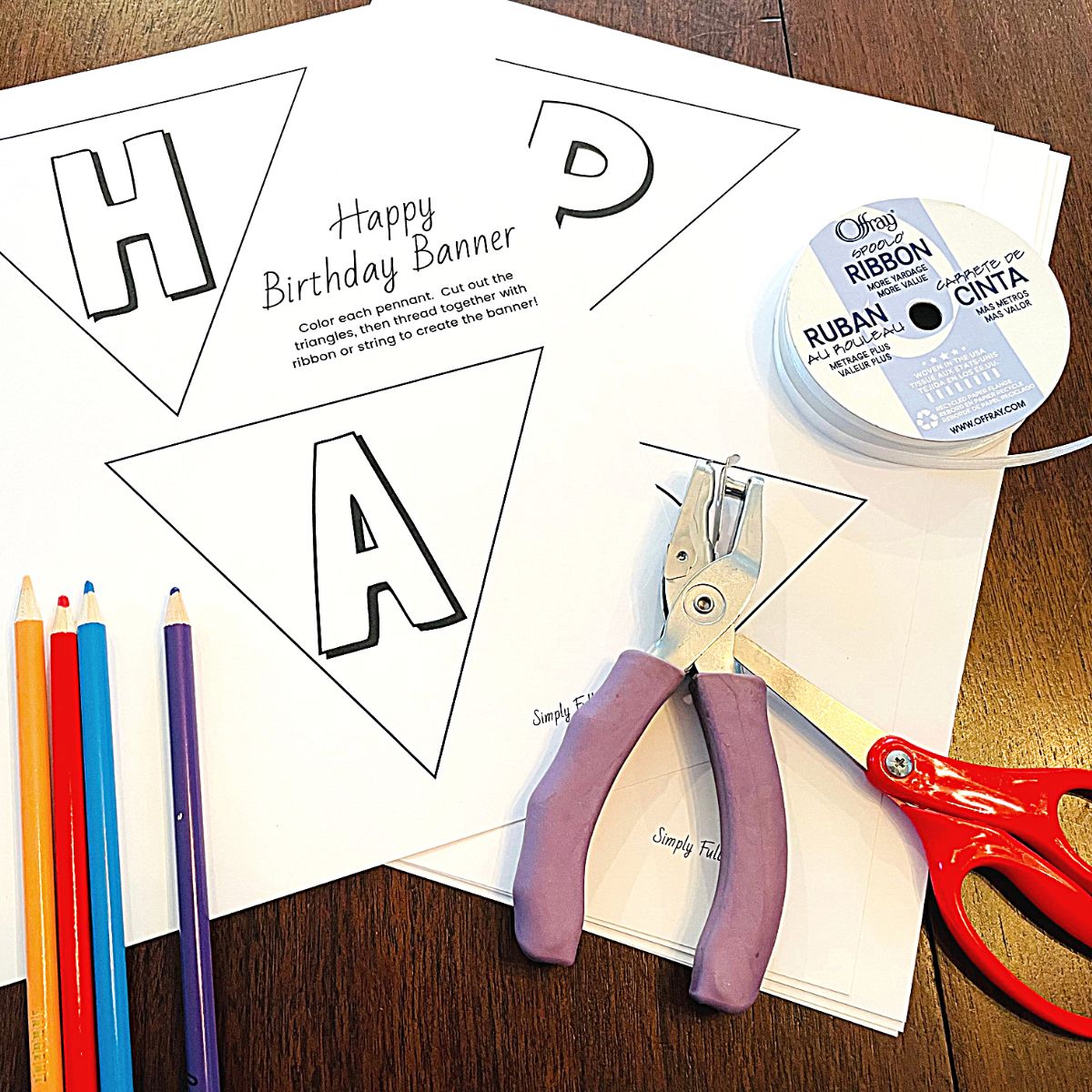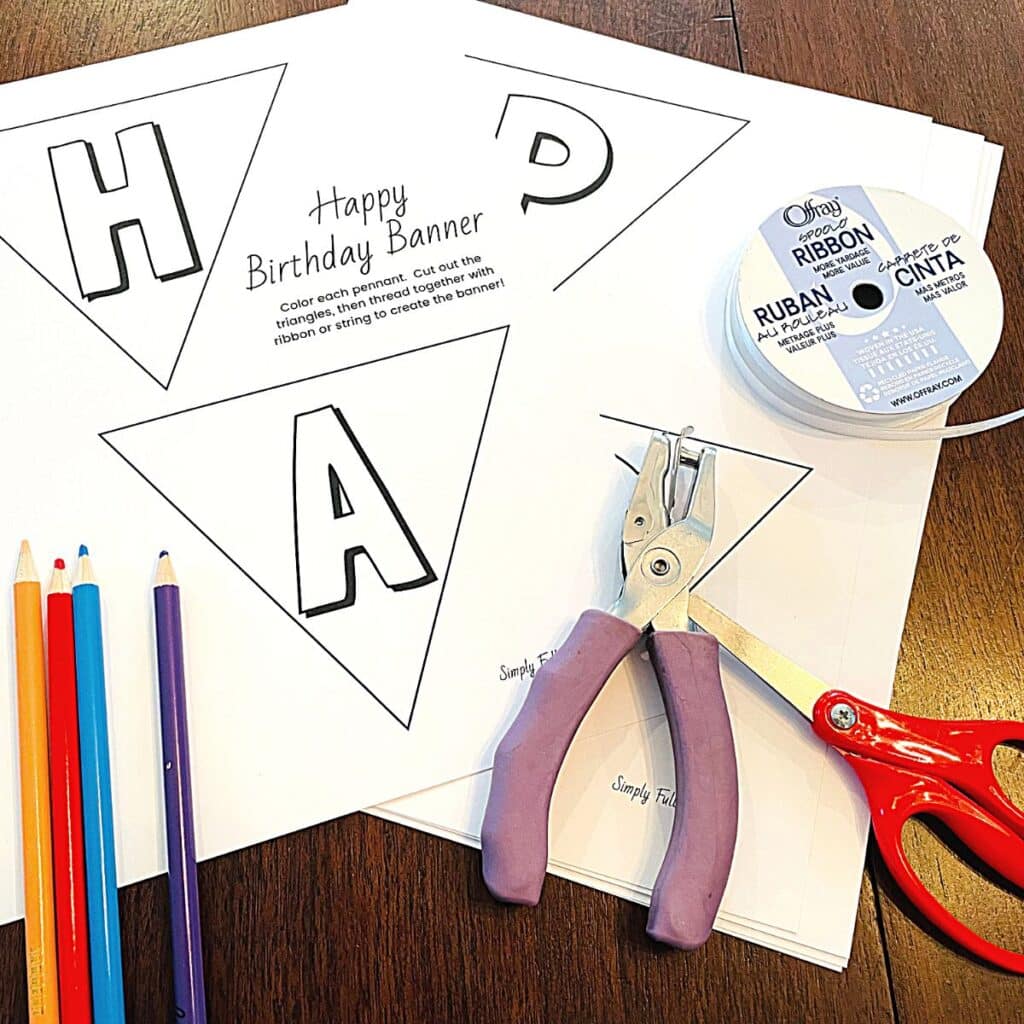 For this free printable birthday banner, you will need the following items:
Disclosure: As an Etsy and Amazon Associate I earn from qualifying purchases by readers clicking my affiliate links at no additional cost to you.
The Free Printable Happy Birthday banner
Card stock (for best results cardstock is recommended)
Crayons or Colored Pencils
Scissors
Ribbon or String
Once you've gathered all of these simple supplies, you're ready to get started on this color your own custom banner!!!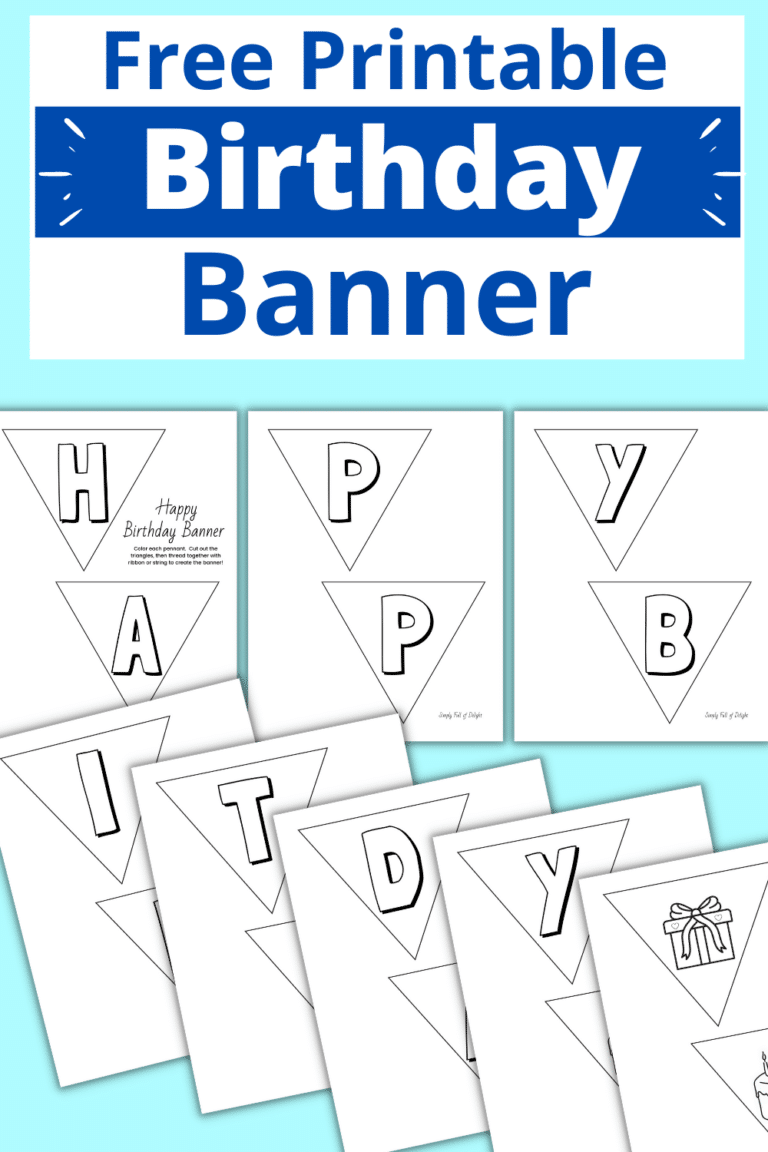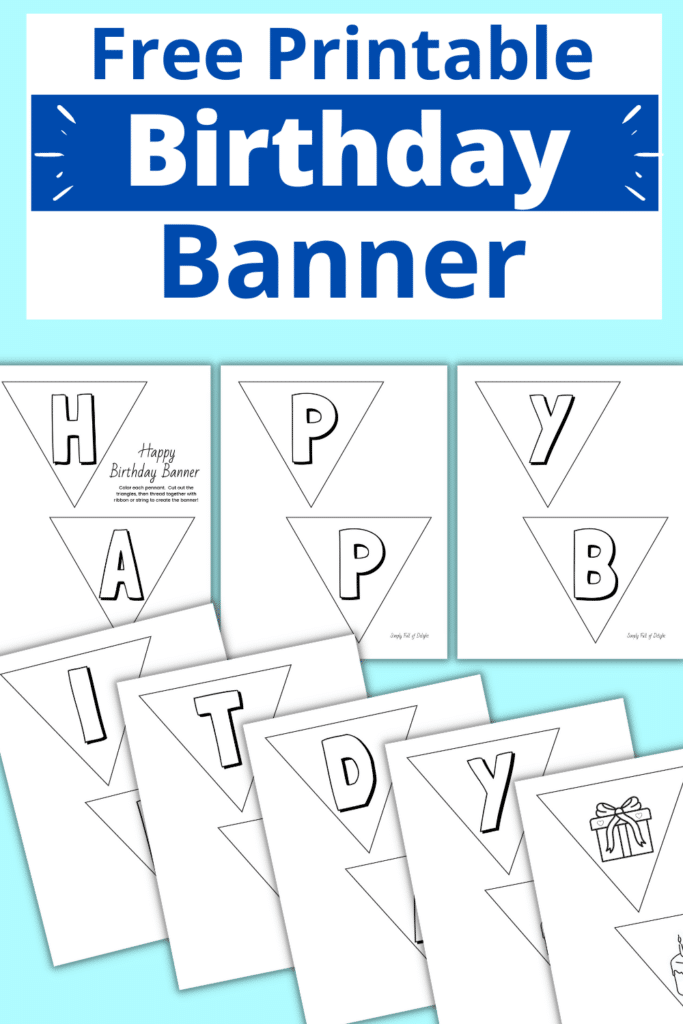 How to make a DIY Happy Birthday Banner for Kids
First, you'll want to decide which pages you want to print. There are several different options for Happy Birthday banners.
You can make the following different designs with the free Birthday printables:
Happy Birthday banner with a birthday cake on each end
Banner with no words and just cakes, gifts and balloons
Make a simple Happy Birthday Banner with balloons on each end
A Happy Birthday Banner with everything!
There's so many choices!
I also included a few blank bunting triangles that could be used for creating spaces between items/words or you can use them for your own design.
Your kids might enjoy using these blank ones to draw their own theme/characters to add to the banner.
Once you've decided on which items you want to print, go ahead and print them out on cardstock.
You could use plain paper, but I recommend cardstock because it will hang so much better and it's much more durable for threading.
Next, it's time to color!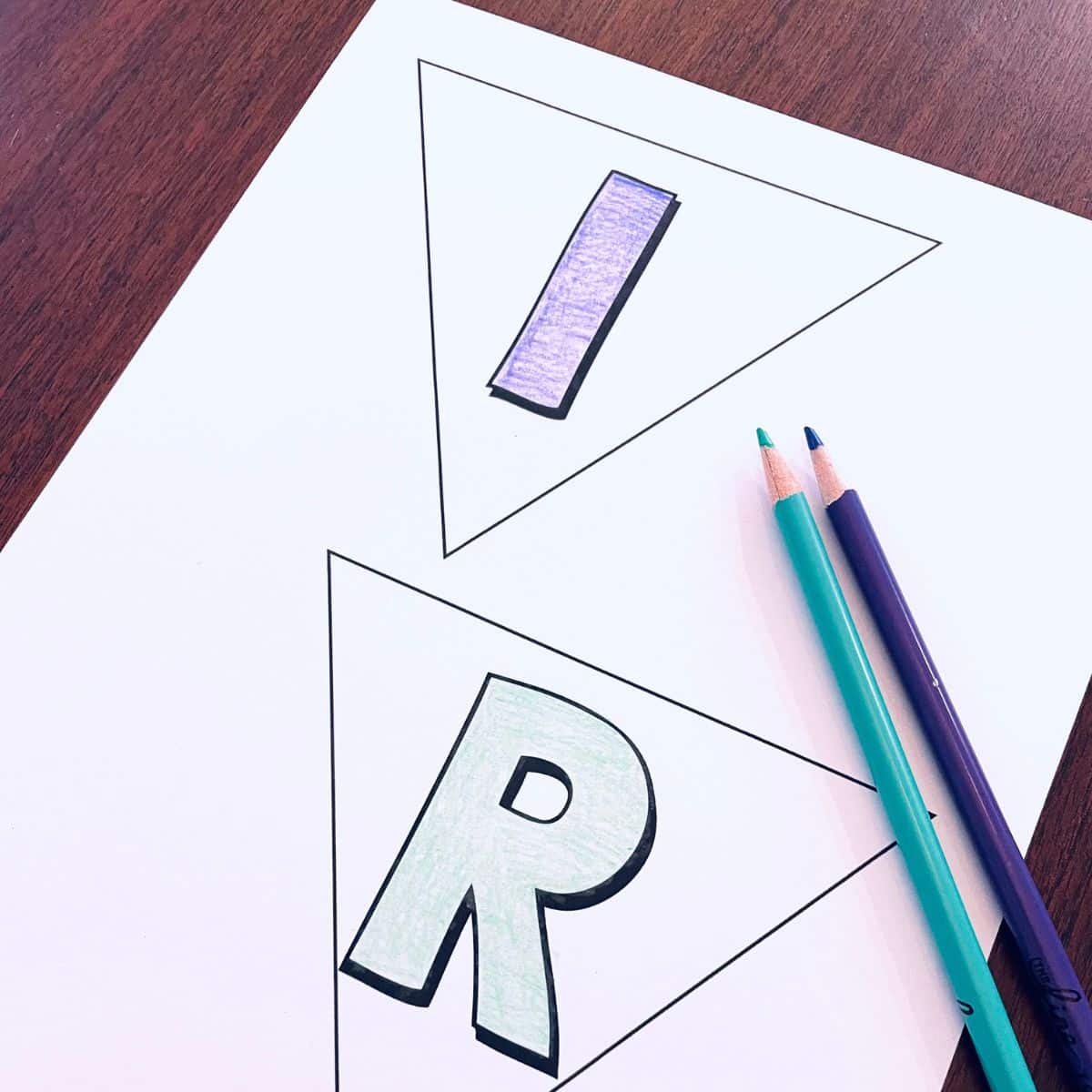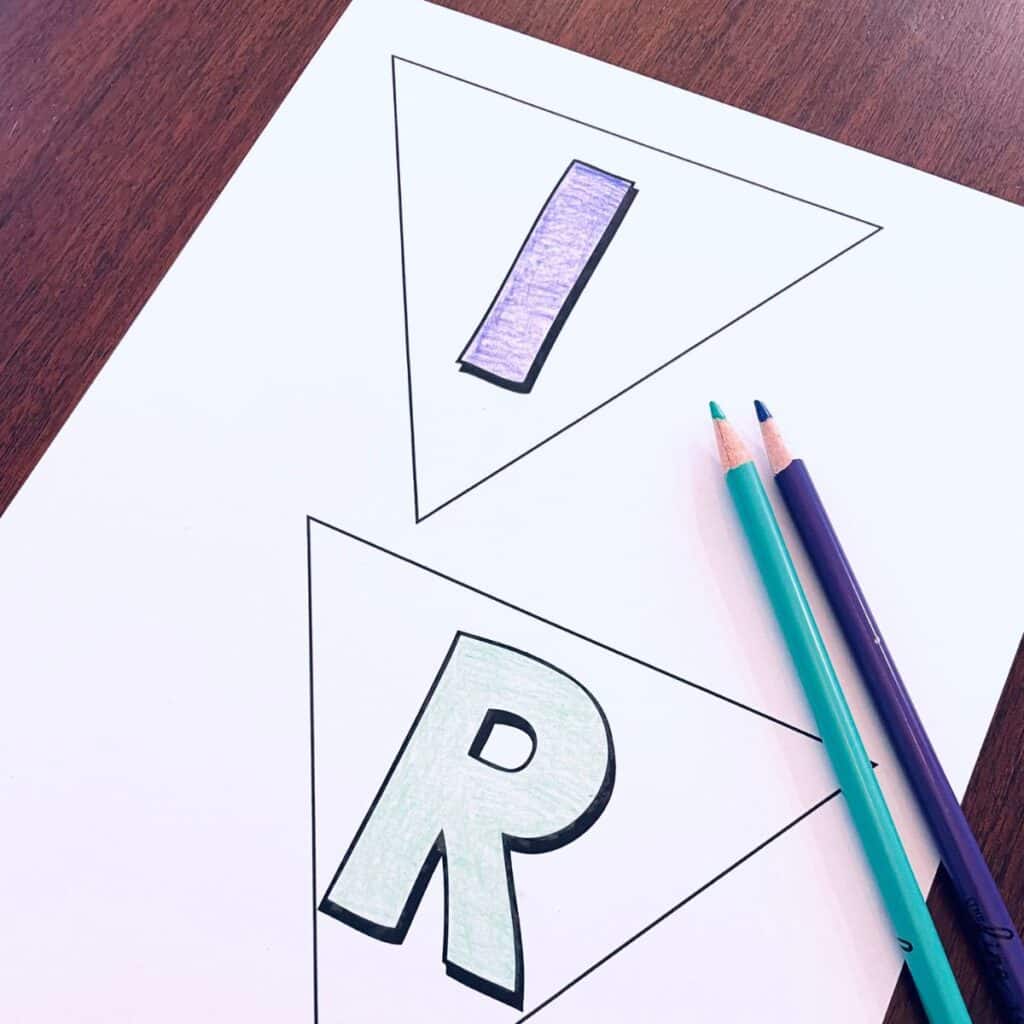 I recommend crayons or colored pencils because I love the muted colors, but markers work fine too.
You might want to lay out the letter cards so that you can see the letter color pattern you want to create.
Once everything is colored, it's time to cut. With child safe scissors, have your child carefully cut out each triangle.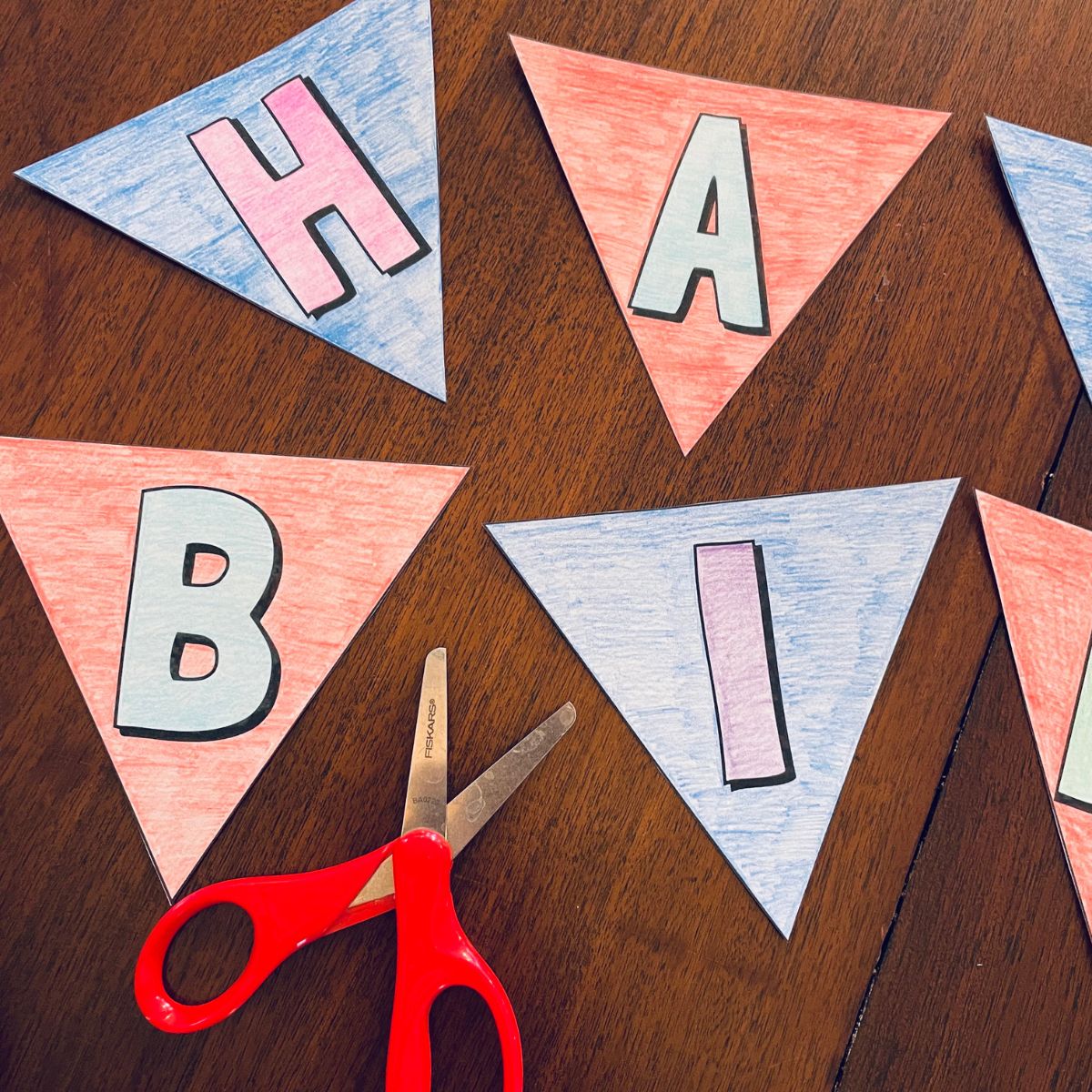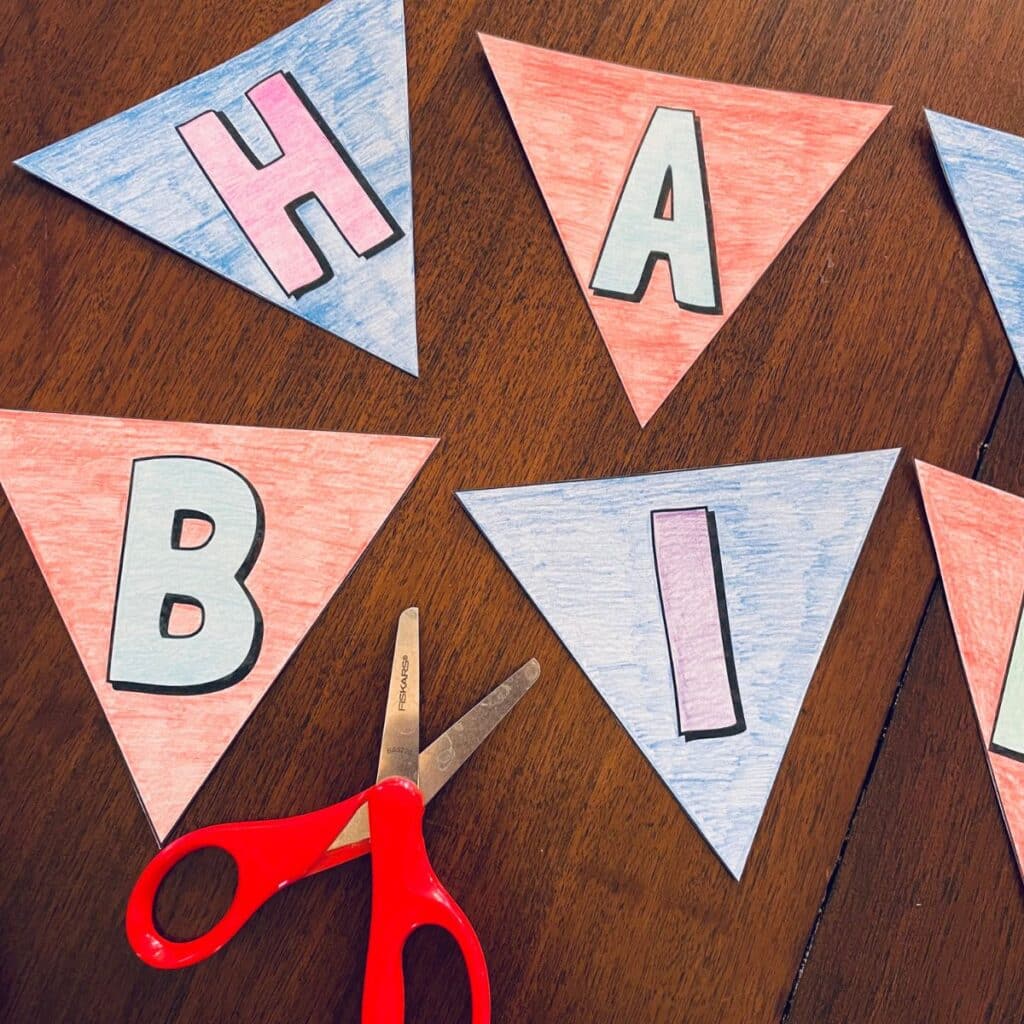 Grab the hole puncher and help your child punch a hole in the top corners of each triangle.
Each piece of the Birthday banner will have 2 holes.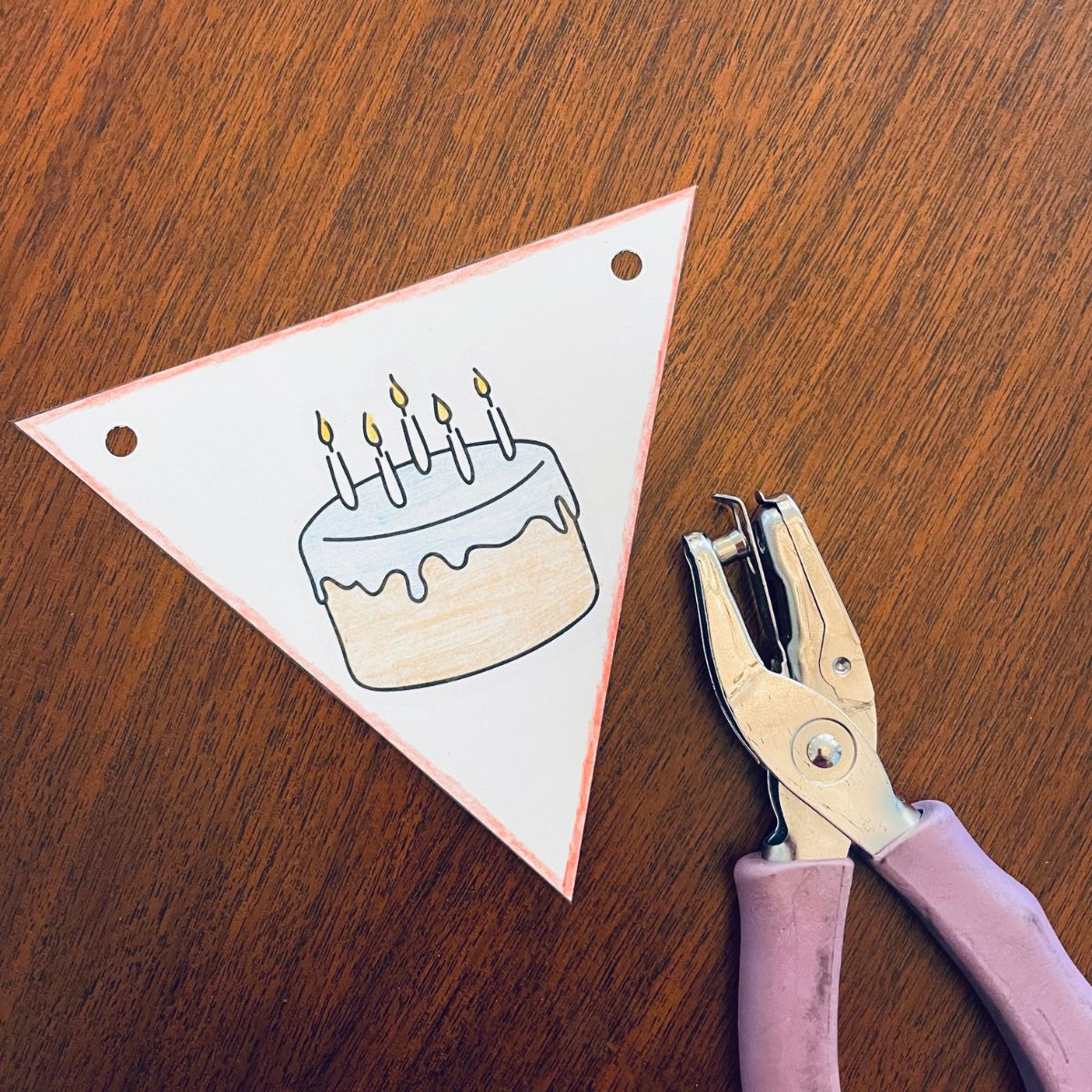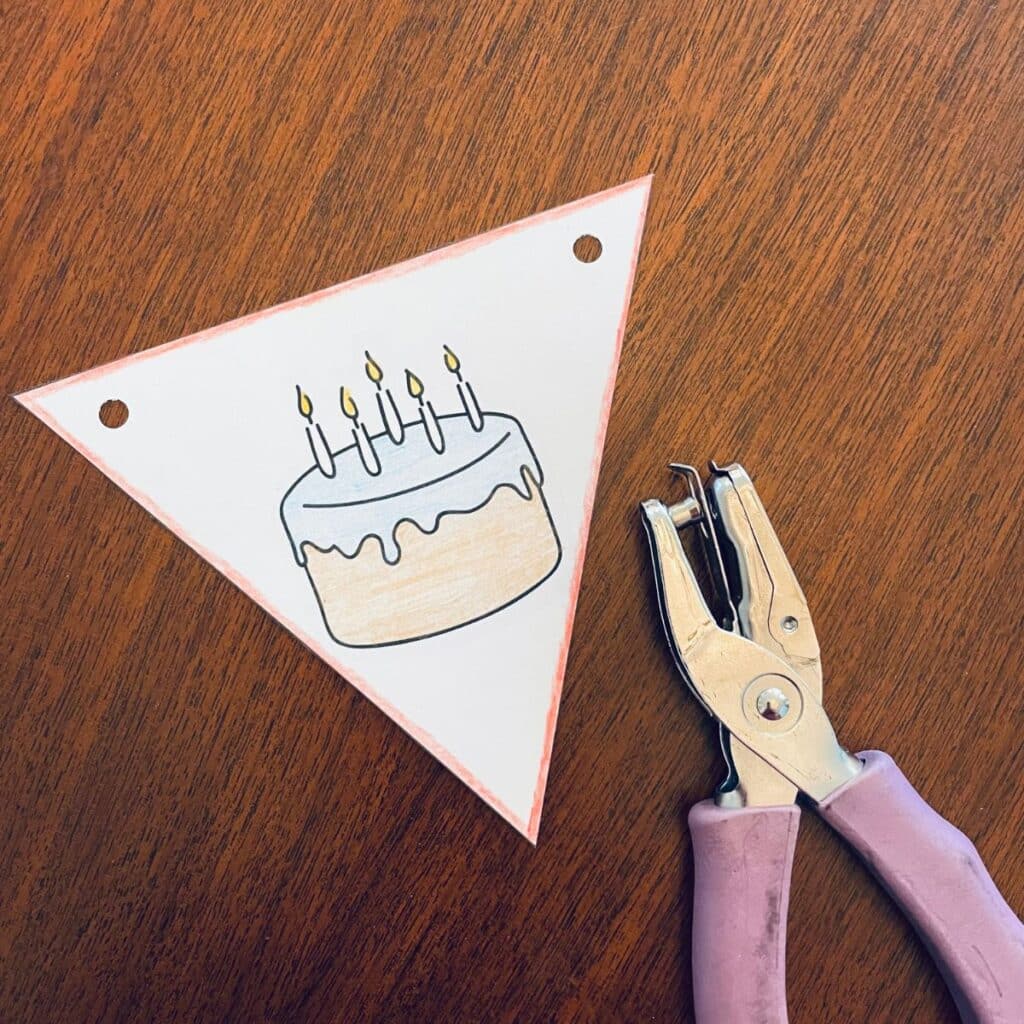 Remind them to punch the holes away from the edges.
This will make your Birthday Bunting more durable and prevent rips and tears.
Lastly, you can thread your banner together!
Lay out the pieces in order and have your child thread ribbon through the holes.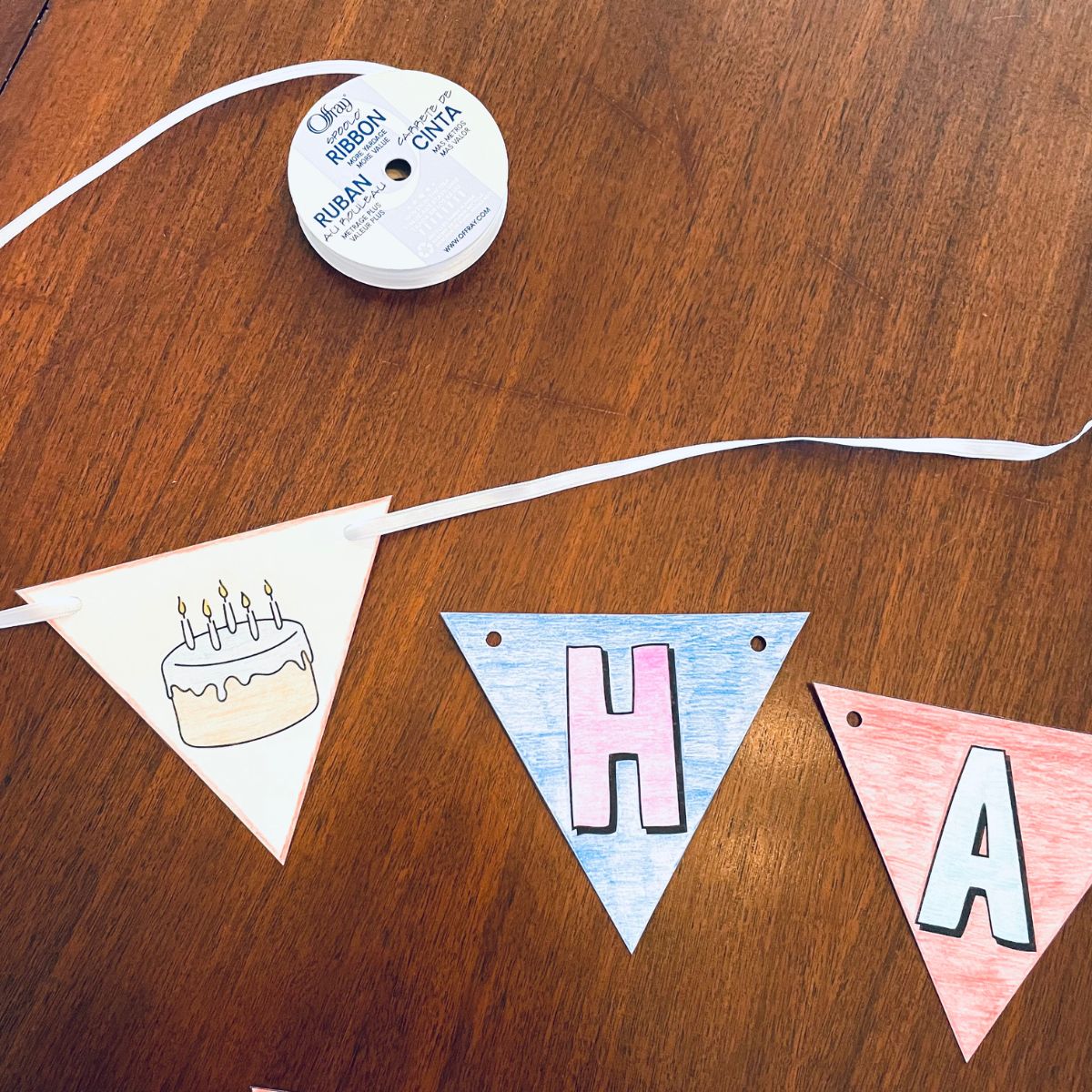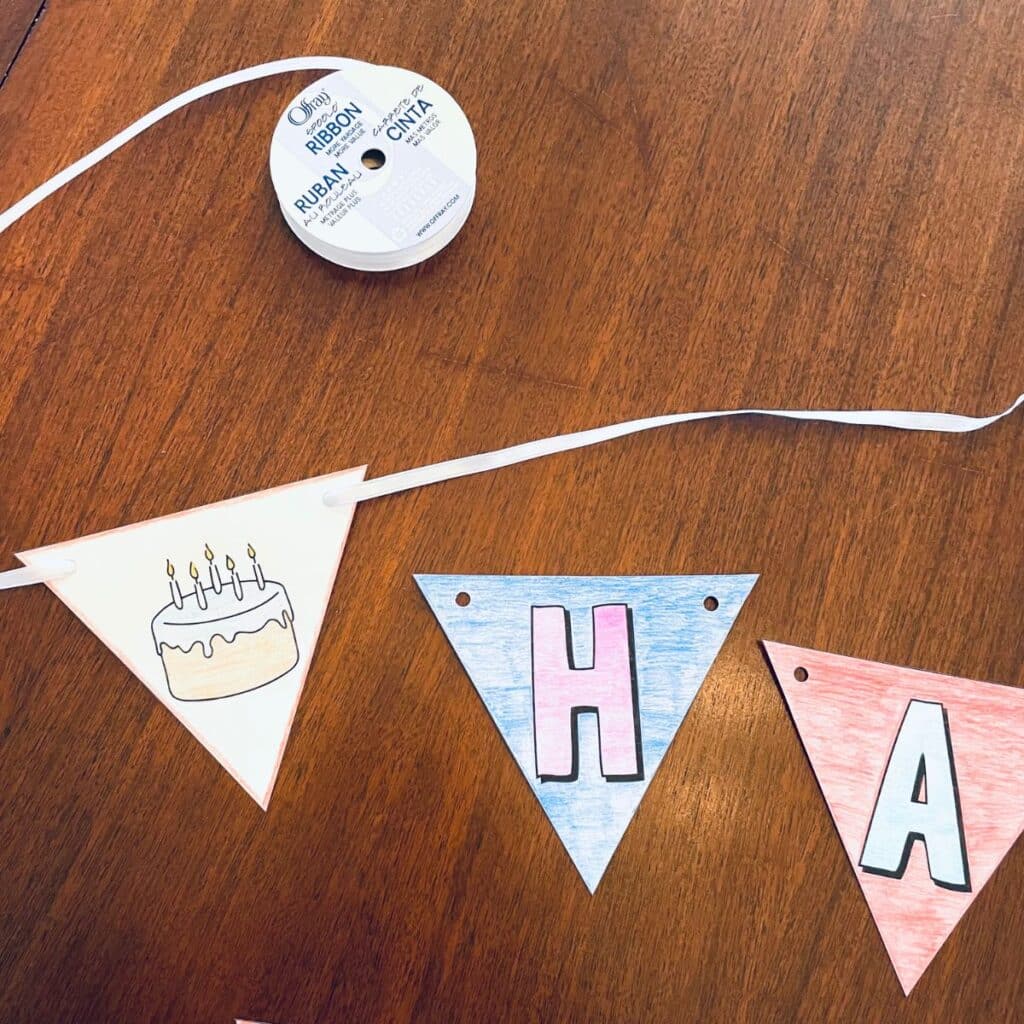 Personally, I like the ribbon on the backside of the banner. To do this, we started threading in, then out on each banner piece.
Whichever way you choose, it's best to keep it consistent so that it looks pretty!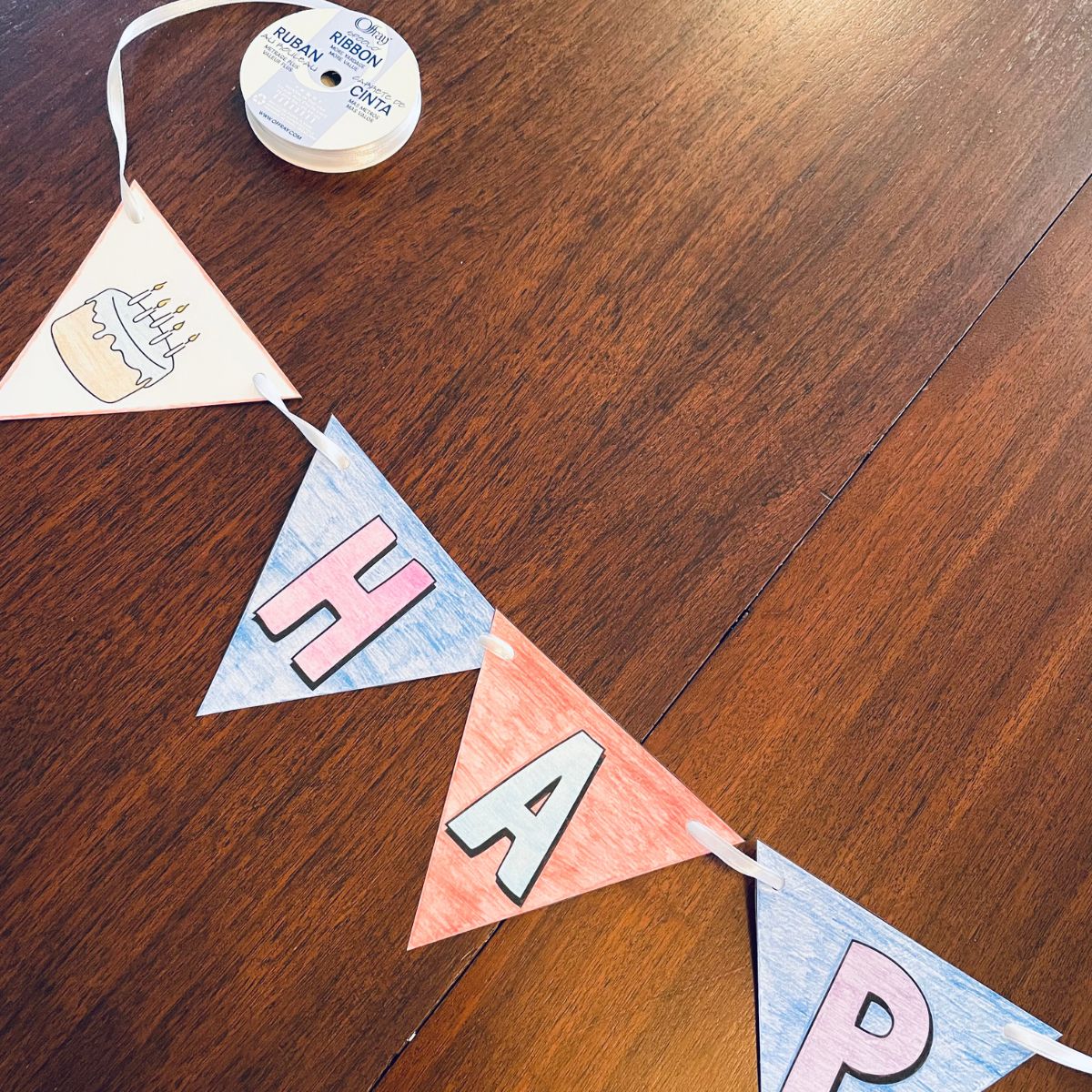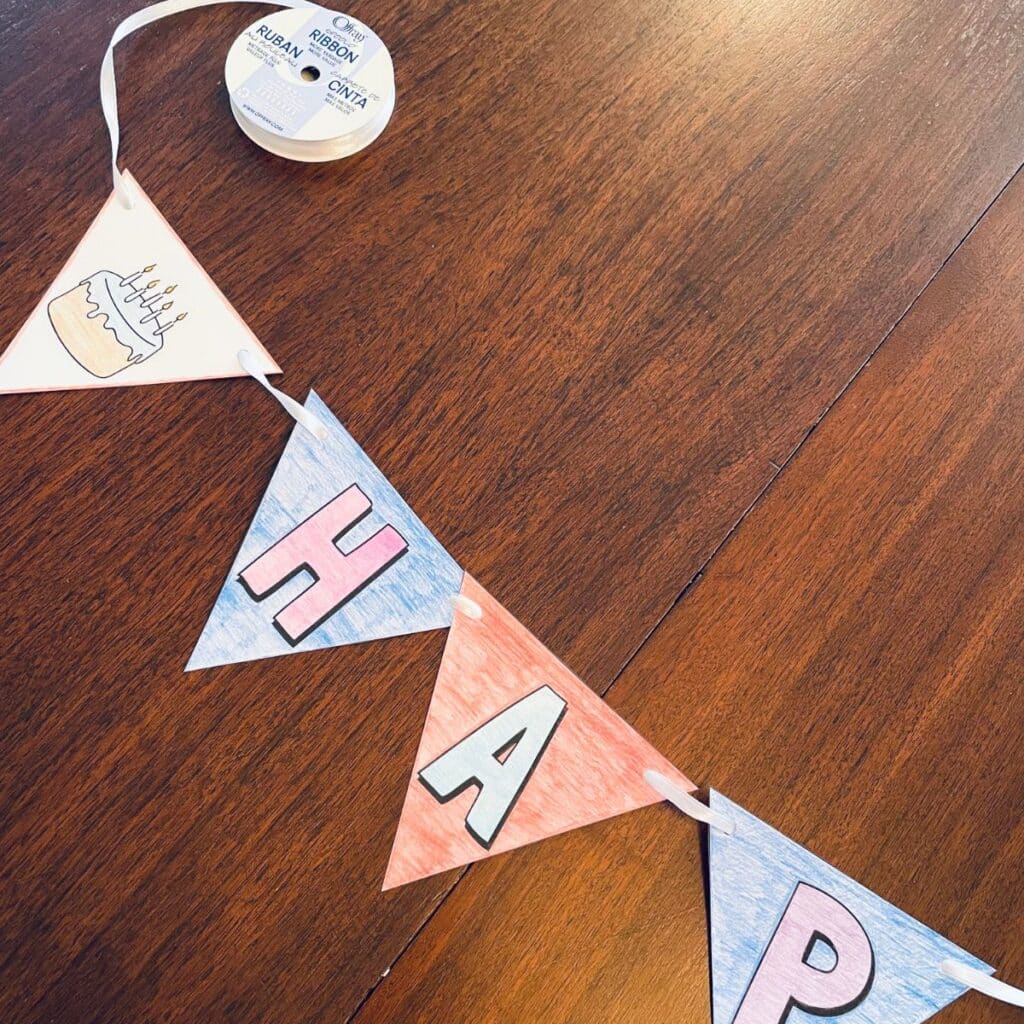 And that's it! You've got an Birthday Banner!
More Fun Ideas for Your Birthday Banner
Here's a few ideas for mixing things up a bit with the printable Happy Birthday banners:
You could use paint to make an Birthday Watercolor banner.
Add a polka dot design. The easy way to do this would be to use dot markers in bright colors.
If you'd rather not string your cute Birthday banner with ribbon, you could use mini clothespins to hang the banner flags.
Whatever you choose, I hope you enjoy making your own banners with these printable templates!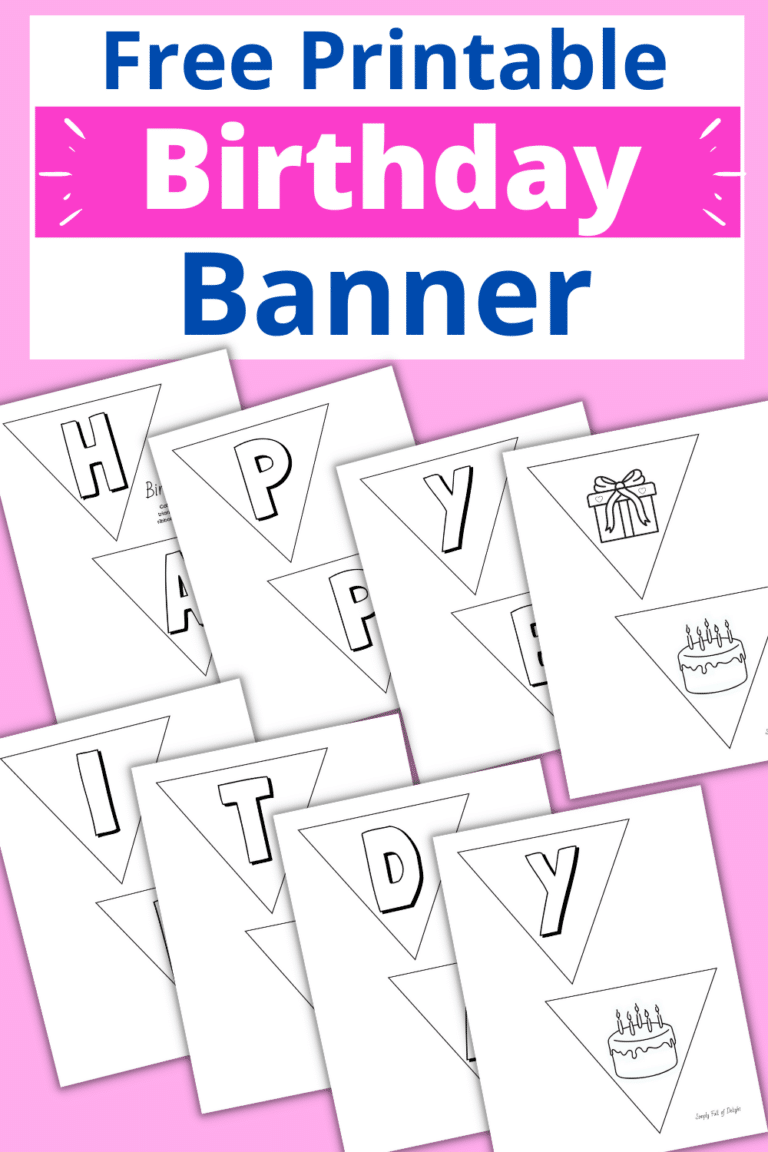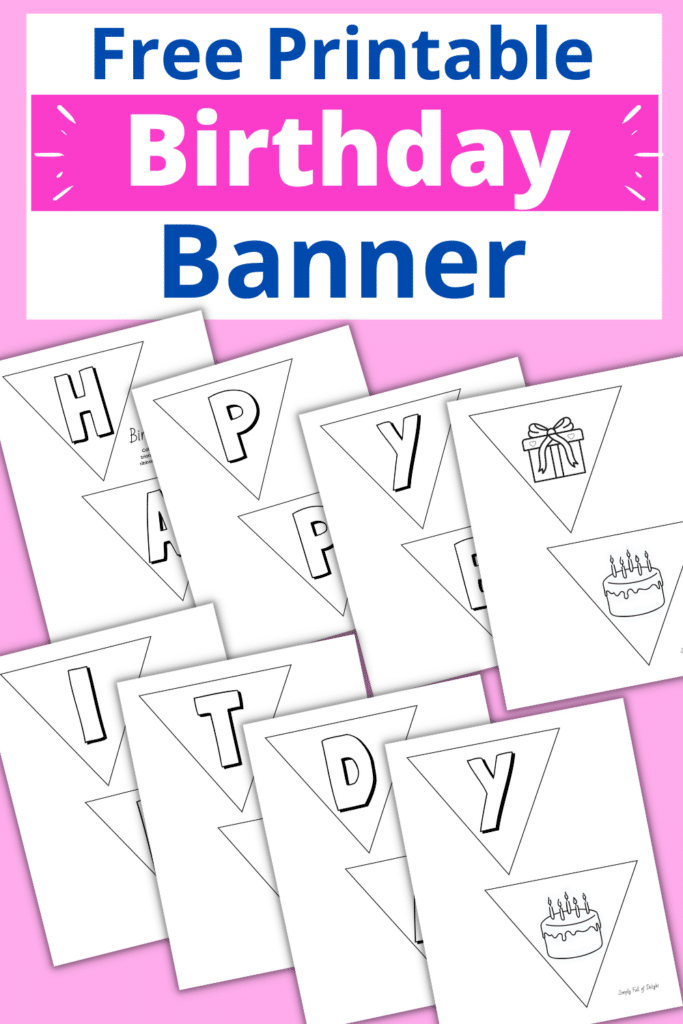 Get the Free Birthday Banner Printable PDF File
To get this free Birthday bunting printable for your own personal use, click the instant download button below to access the pdf file format birthday celebration white banner.
You will receive instant access to this free Birthday Printable Banner here: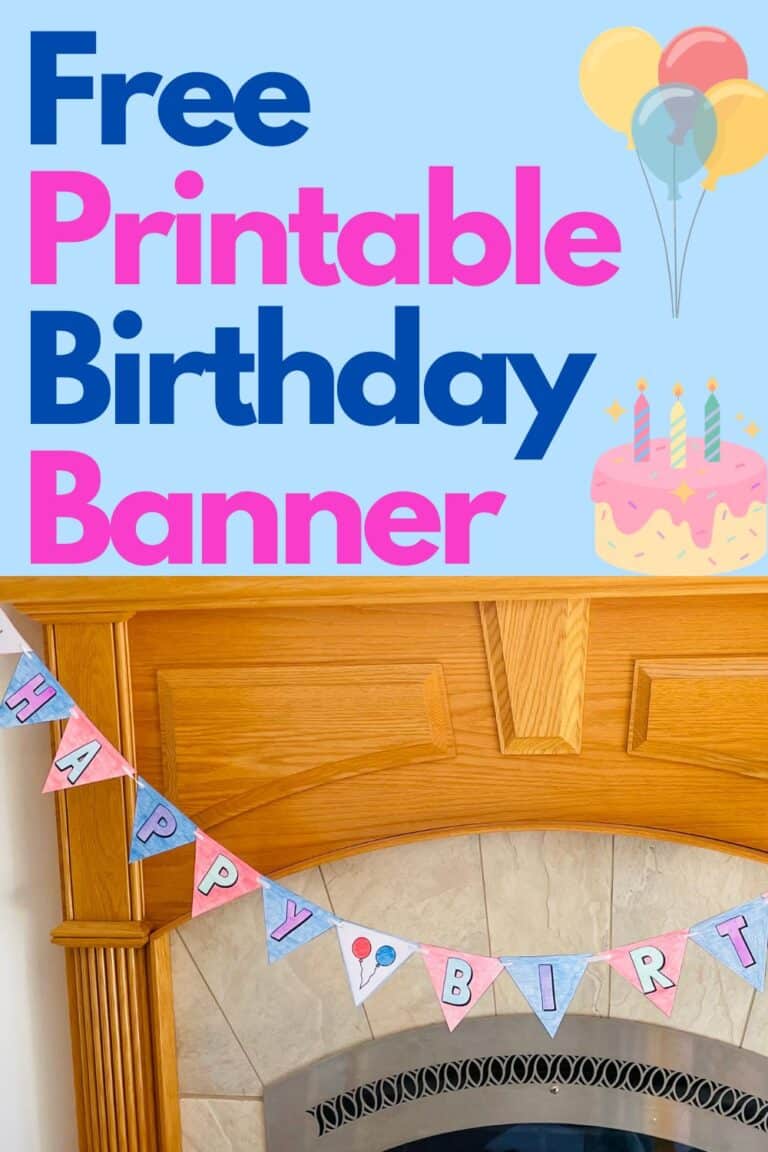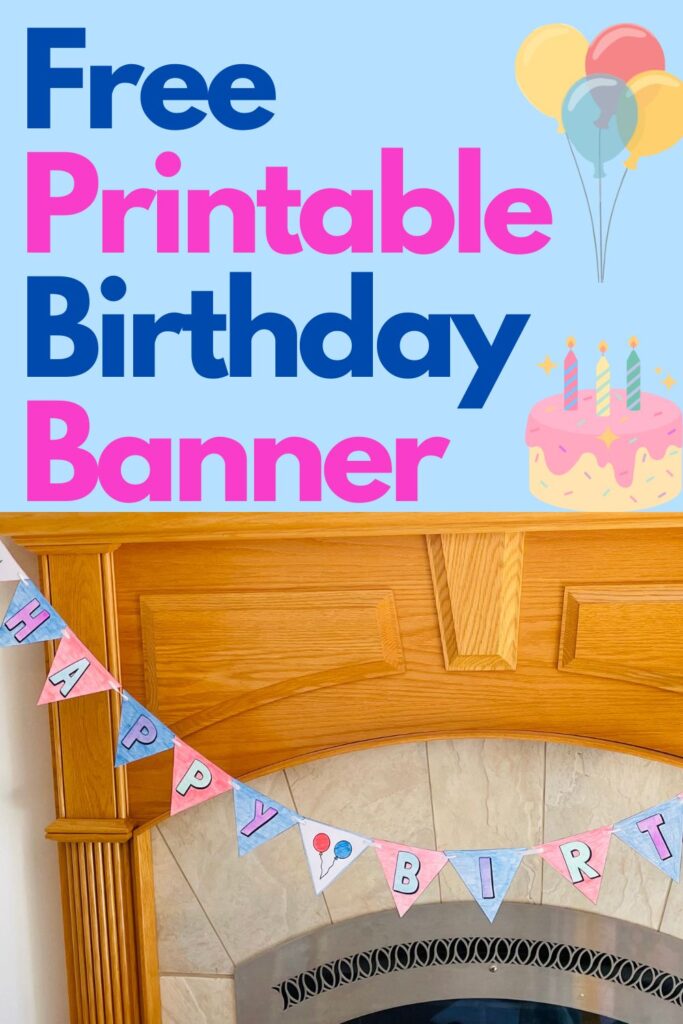 More Birthday Ideas for Kids
Looking for more Birthday ideas?
Be sure to check out the Best Party Favor ideas here. So many fun ideas for a party favor bag that aren't junk.
There's also a fun list of Birthday Party Games here. There's 25 ideas for Birthday Party fun!
You can find the Ultimate List of Free Printable Bingo Games here. There's tons of themes and holidays to choose from.
There's also tons of free printables here on this giant list of Free Coloring Pages for Kids.
You can find fun First Birthday themes here. Tons of adorable ideas for that 1st Birthday!
Be sure to check out my Etsy shop as well for these fun Birthday Playdough mats Perfect for entertaining kids at a birthday party or sending home as a party favor!
Want to save this idea for later? Pin the image below to your Birthday Party Ideas board on Pinterest.