Here's a fun way to celebrate Mom on Mother's Day! Grab this free Mother's Day Poem Preschool Printable for a quick and easy craft to make Mom smile!
This free Mother's Day poem printable is perfect for anyone who wants a simple Mother's Day card or craft. Whether you are doing this with one child or a whole classroom, you'll find something perfect!
There's actually 3 free Mother's Day printables to choose from, so that you can find the perfect template to create the best Mother's Day card.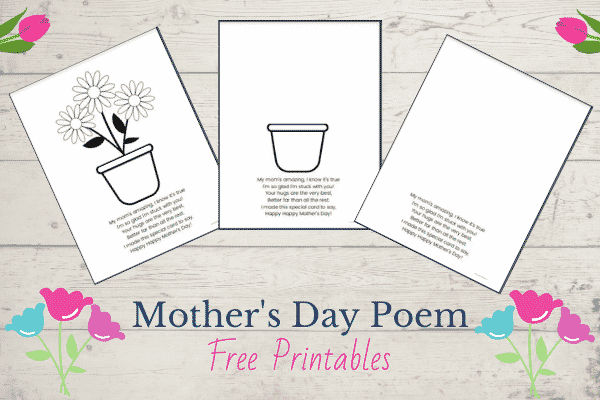 Disclosure: As an Amazon Associate I earn from qualifying purchases at no additional cost to you.
Free Mother's Day Poem
Each printable features an original poem (written by me) that says:
My mom's amazing, I know it's true
I'm so glad I'm stuck with you!
Your hugs are the very best,
Better far than all the rest.
I made this special card to say,
Happy Happy Mother's Day!
Mother's Day Poem From Child – Fast Option!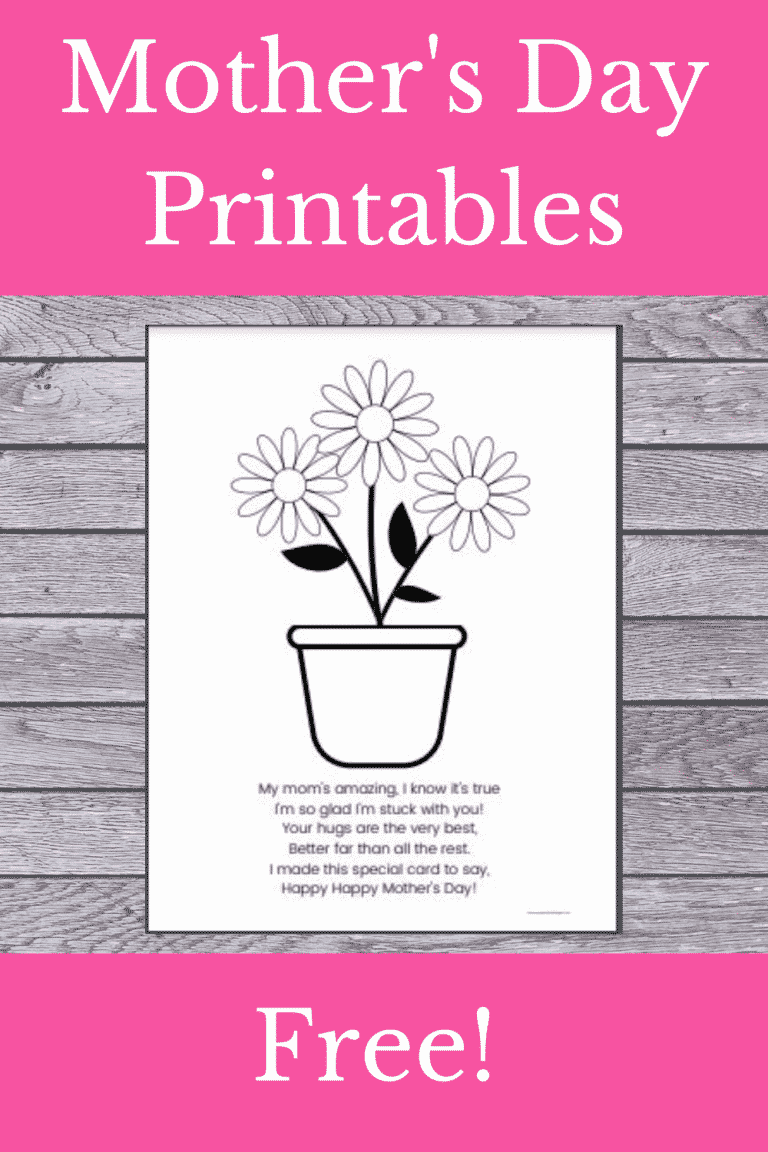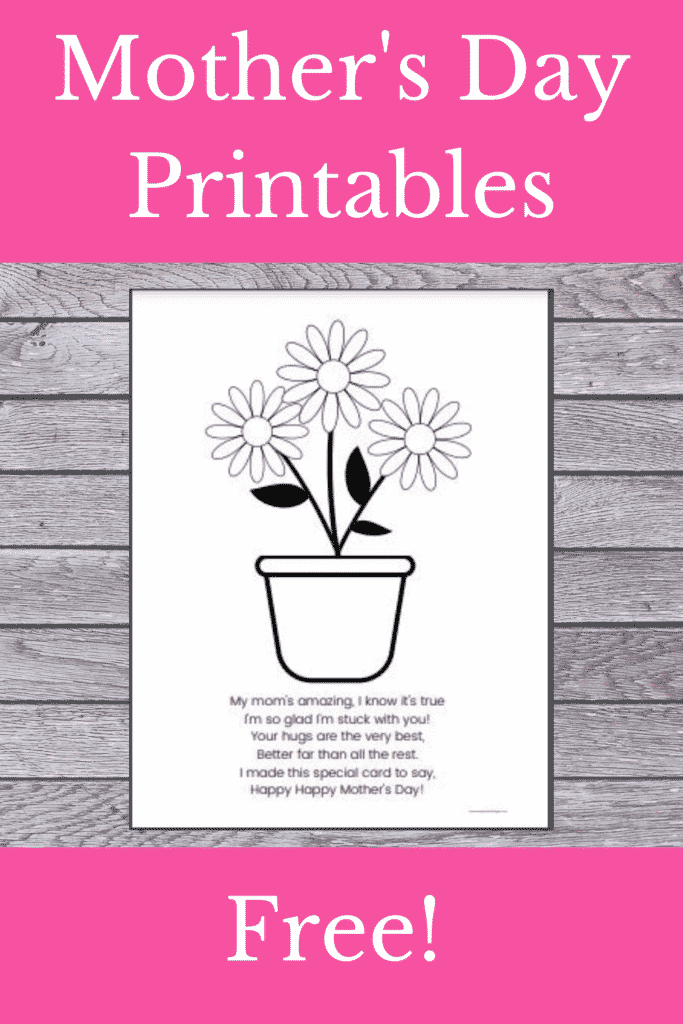 This first template is your "fast and easy" option! This Mother's Day Poem Preschool Printable features 3 flowers in a flower pot.
Your child can color these with colored pencils, crayons, markers, or even paint them! This option is perfect for a last minute Mother's Day card!
My girls enjoyed coloring these with markers!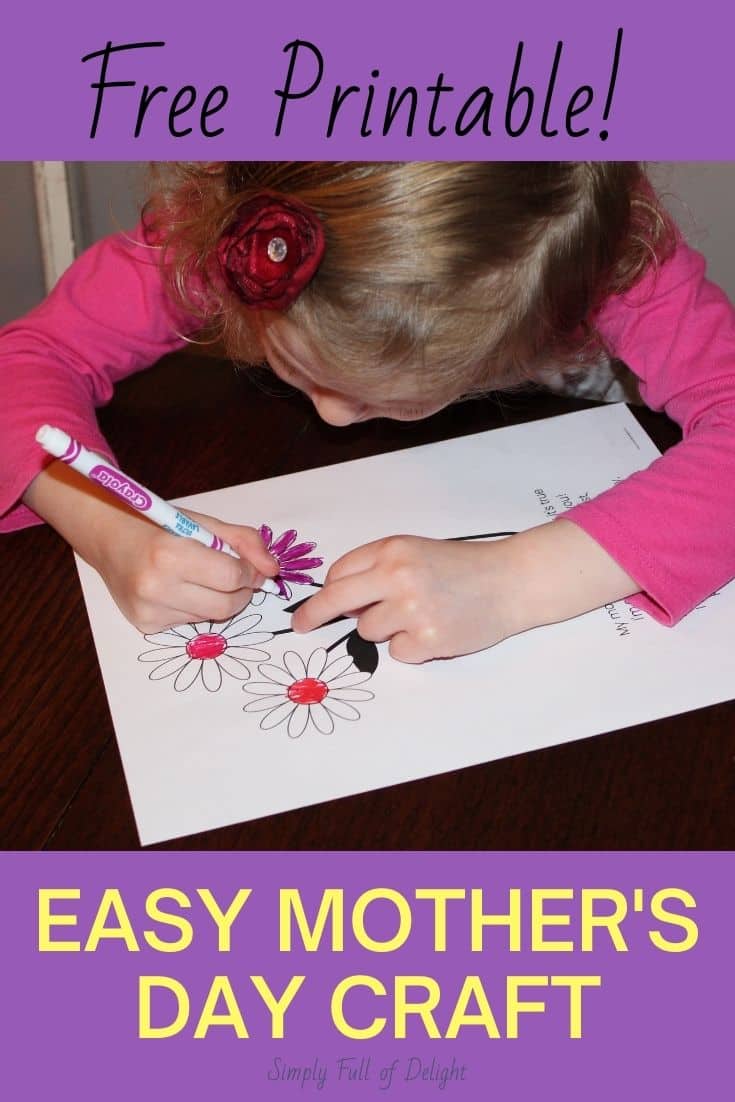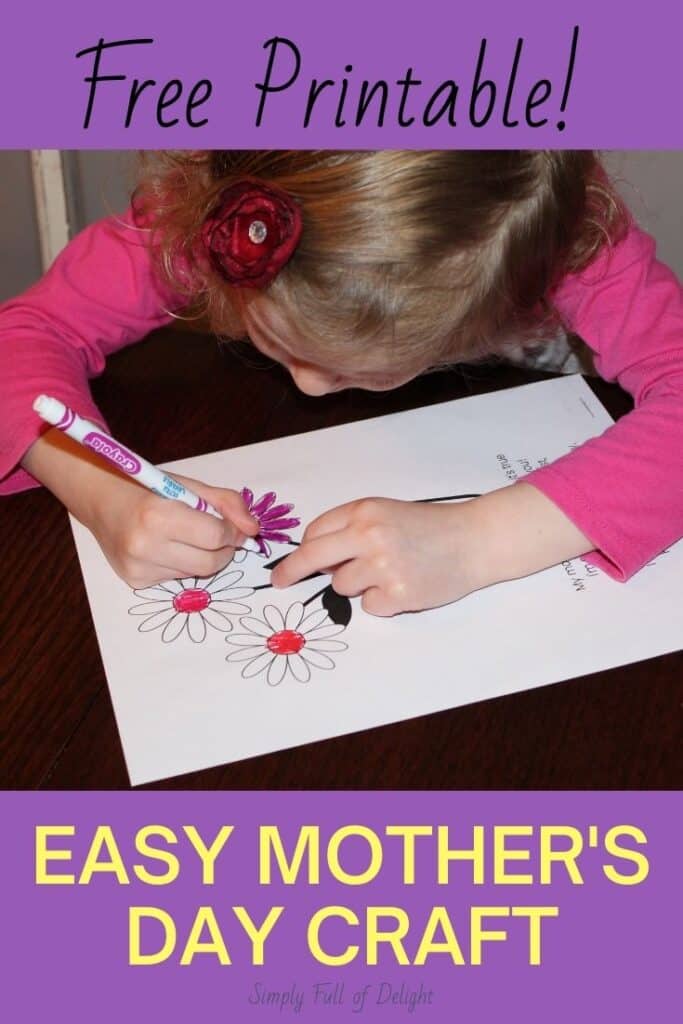 Mother's Day Poem Flower Pot Template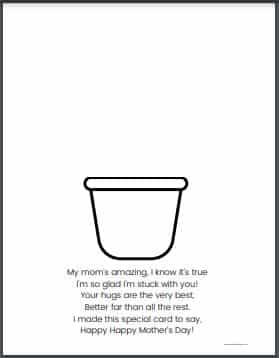 This next option features the poem with an empty flower pot. This free printable is perfect for a simple Mother's Day craft.
A few ideas of what you could do with this template:
1) You could have your child draw flowers in the pot.
2) Use finger paint to make finger print flowers with stems going into the flower pot.
3) Use a stamp pad and have your child create flowers by stamping his/her fingerprints.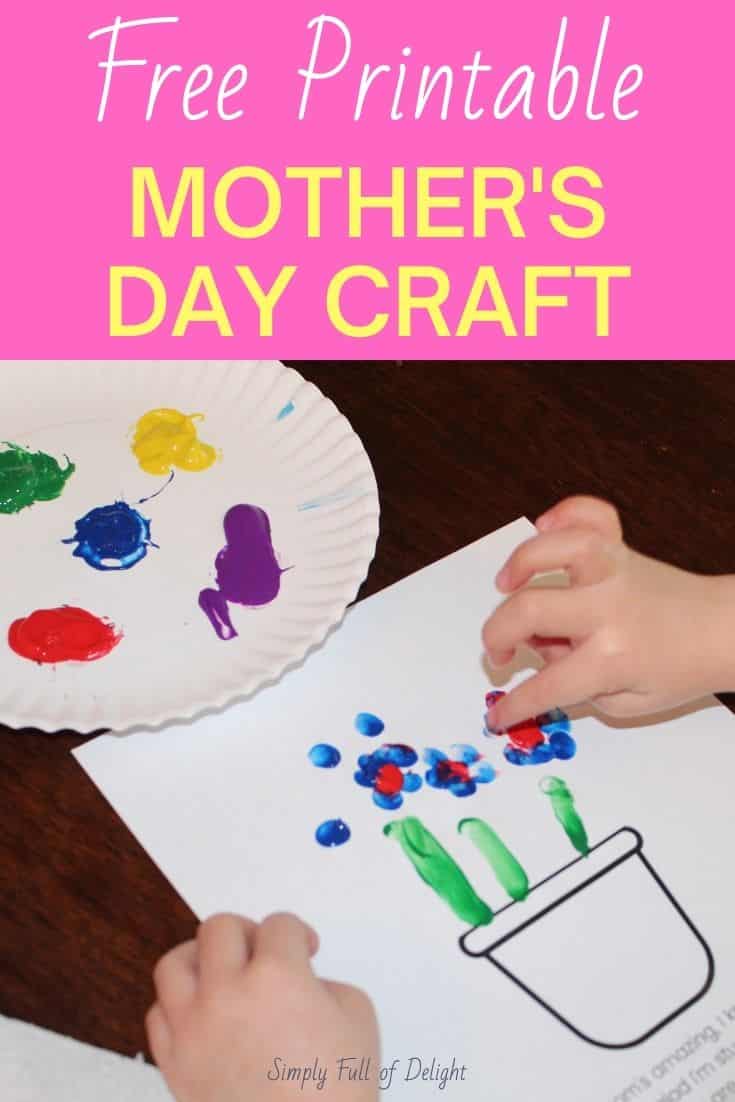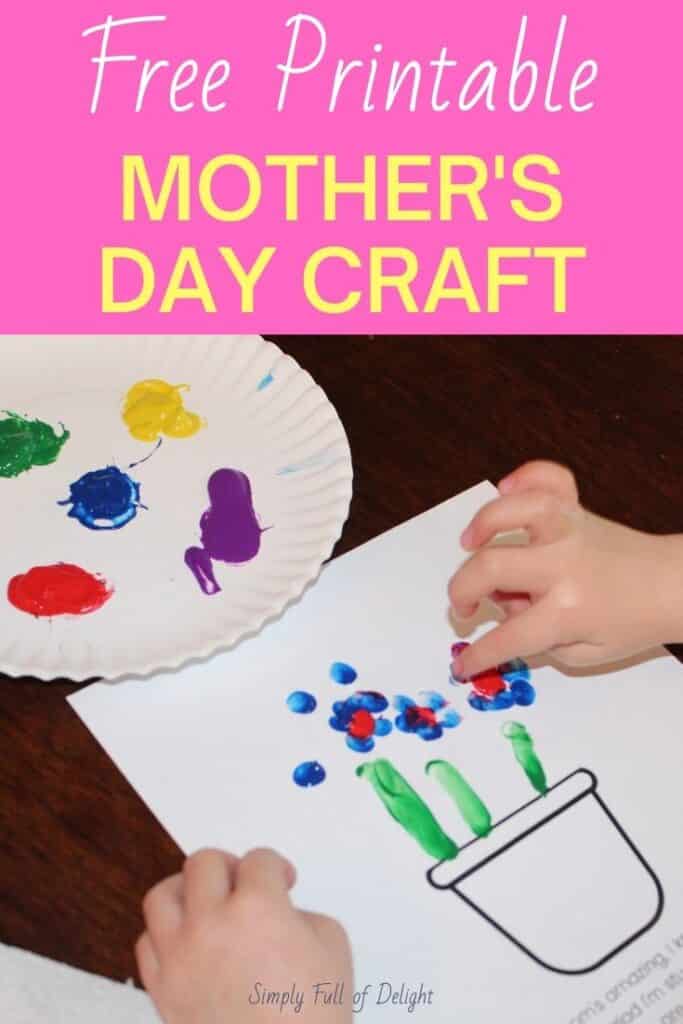 As you can see, we did the finger paint option. I made a palette of paint with a paper plate and had my kids use just one finger to finger paint the flowers. We kept paper towels nearby for wiping off before changing colors.
Mother's Day Poem Child Handprints
This last version of the child's Mother's Day Poem features a blank page with room for your own project.
Something I've always treasured as a mom is receiving artwork with my child's handprints or footprints.
This blank page with the Mother's Day poem is a great place to do a handprint art piece.
All you need is some finger paint and of course a paper towel nearby.
Simply paint the child's hand…or have the child dip his/her hand into a dish of paint. (FYI painting the hand is less messy!)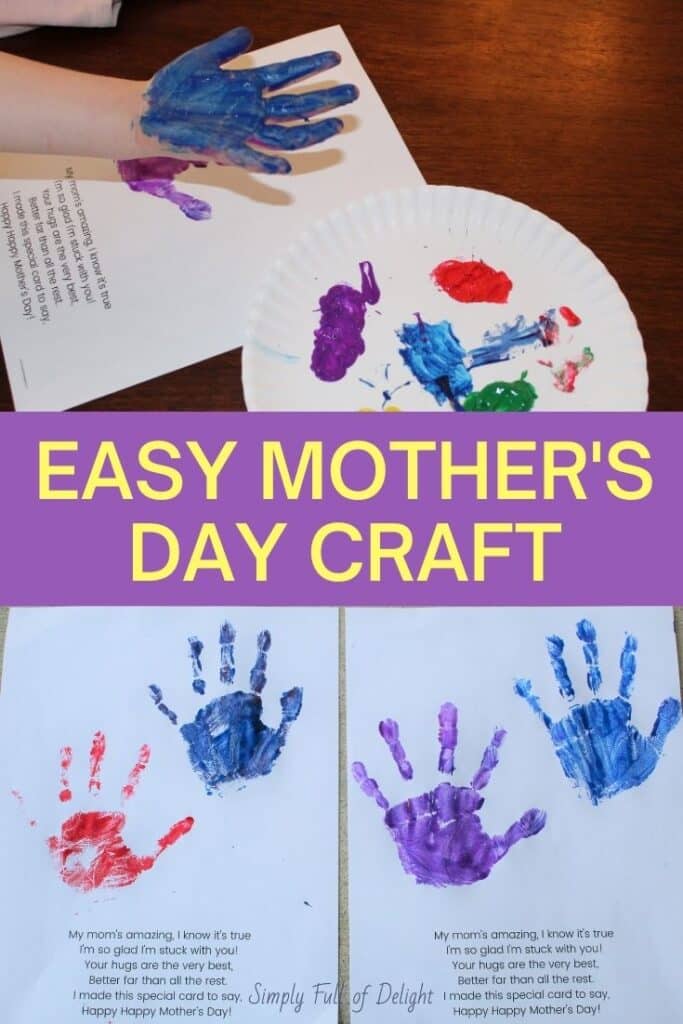 Then have the child make a handprint on the page.
Adding multiple handprints in various colors makes the project really pop!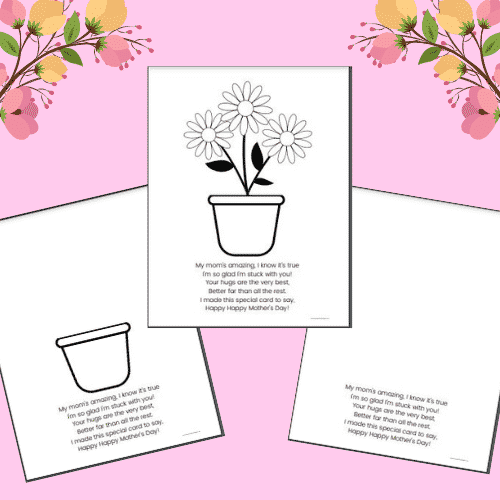 I hope you've found some amazing ideas for these free Mother's Day Poem Preschool Printables! You can grab all 3 of these FREE Preschool Printables below. Simply put your email address in the box and you will instantly gain access to my Resource Library full of freebies that is for my email subscribers.
For more ideas, be sure to check out these amazing Mother's Day Flower Crafts for Kids.
Also, there's more free Mother's Day Printables here, including one that perfect for grandma!
Learn how to paint a ceramic mug for mom that is dishwasher safe here.
A gift guide for Unique Mother's Day Gift ideas can be found here.
Related Posts