It's that time of year where families are making plans for their summer vacation to Disney. When you are eating gluten free at Disney World, it's always best to plan ahead! Here are the 5 Best Gluten Free Disney World Restaurants in 2020 (and 3 to Avoid!).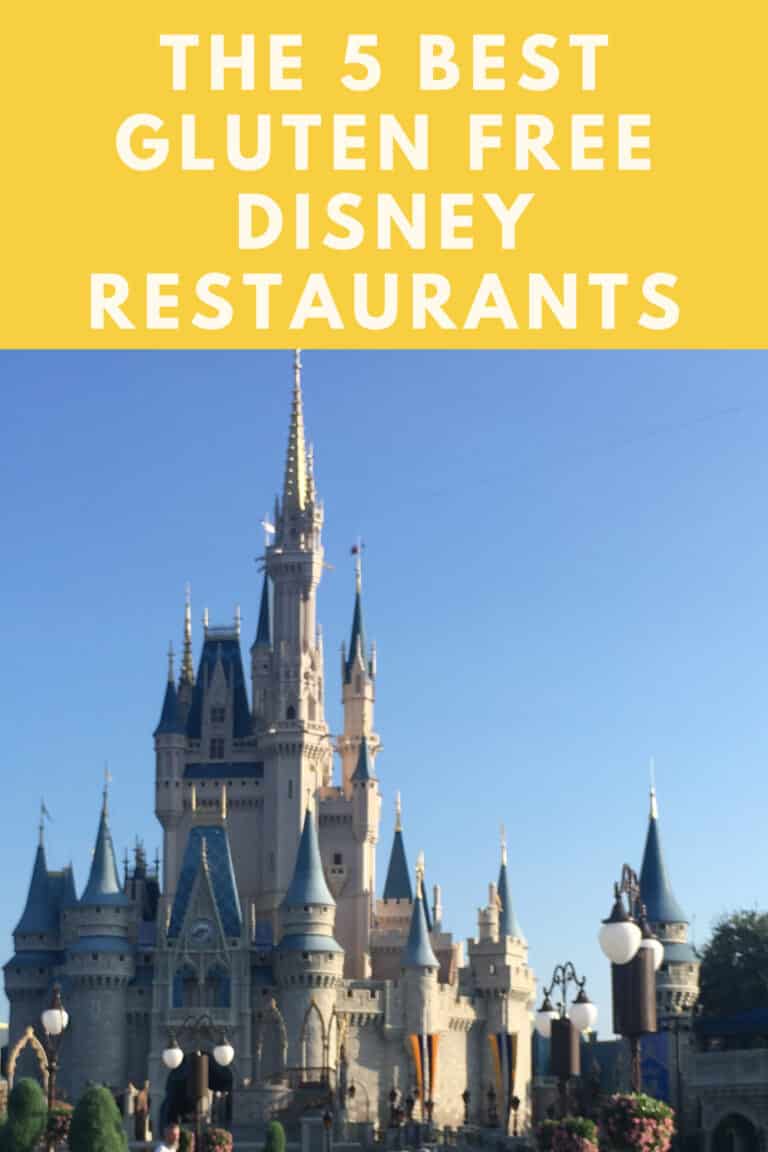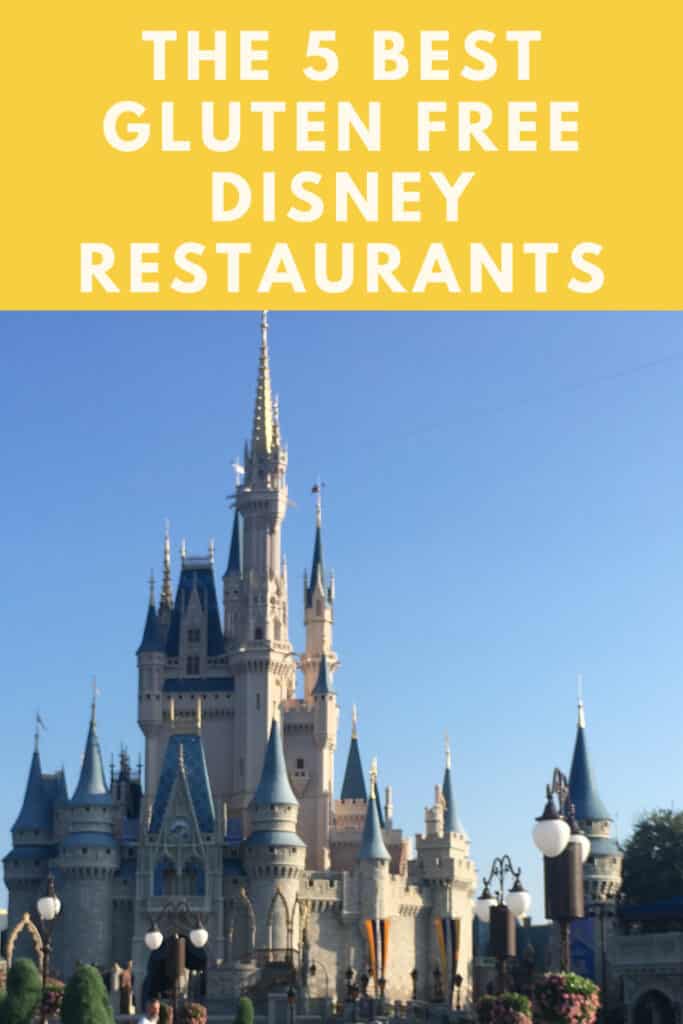 Let's start by exploring the best Gluten Free Disney World 2020 Restaurants!
1) Coral Reef Restaurant – Epcot
The Coral Reef at Epcot is definitely one of the best Disney World restaurants and it belongs at the top of the list. Everyone in our party, both gluten free and otherwise had a great meal here. The atmosphere was amazing. It has the ambiance of a fine dining restaurant and every table has a gorgeous view of the giant aquarium from The Seas with Nemo & Friends.
Our gluten free guests (as well as myself) enjoyed the Seared Mahi Mahi with Jasmine Rice, Coconut and Cilantro-Lime Sauce, and Caribbean Shrimp Salsa. It was simply amazing.
An important note is that you do need reservations to eat at the Coral Reef Restaurant. This is a definitely a Disney World gluten free restaurant you don't want to miss!
2) Liberty Tree Tavern – Magic Kingdom
Liberty Tree Tavern is one of our family's favorite restaurants at Disney. It has consistently great food in a fun Colonial atmosphere. It's a great place to cool down, refresh, and get ready for the second part of your day!
Our gluten-free guests enjoyed the Tavern Keeper's Favorite: pot roast, mashed potatoes and garden vegetables. They also serve excellent salads here as well. The Colony Salad is definitely worthy of a mention. This amazing salad has Grilled Chicken, Washington Apples, Sweet Pecans, Applewood-smoked Cheddar, Dried Cranberries, and Honey-Shallot Vinaigrette.
I would recommend placing a reservation here towards the end of your trip, when you've lost the novelty of having fried foods and are ready for a refreshing salad or home cooked meal.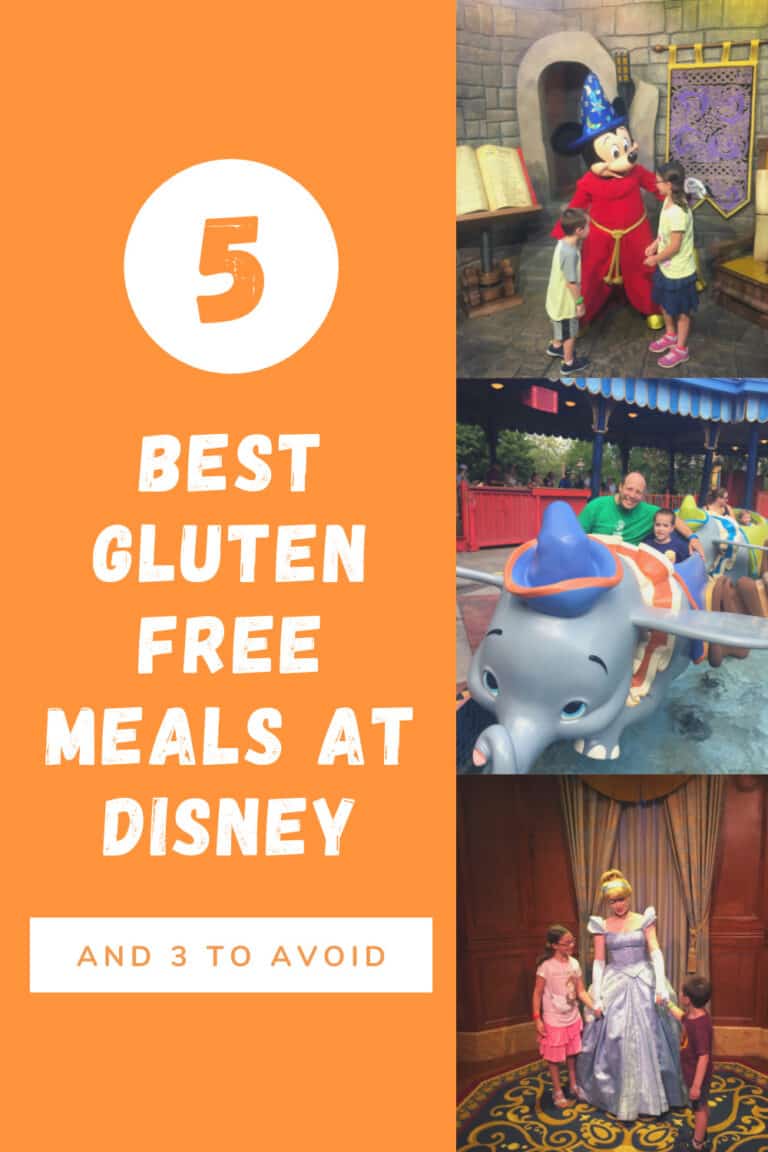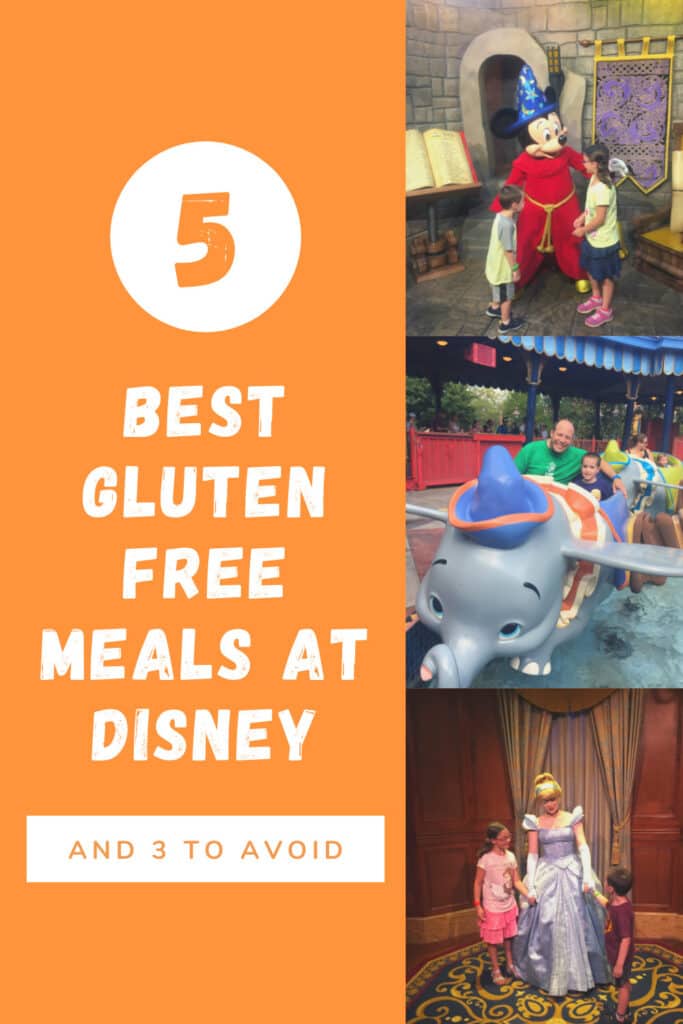 3) ABC Commissary – Hollywood Studios
The ABC Commissary combines great atmosphere with great food. If you book reservations ahead of time, you can be guaranteed a seat right away, but they do accept walk-ins as well.
Everyone in our party had an amazing meal here. They offer gluten free BBQ ribs, chicken club sandwiches, bacon cheeseburgers, fries, and more. Great food, good prices, and excellent atmosphere make this a solid restaurant choice!
4) Cosmic Ray's Starlight Cafe – Gluten Free Magic Kingdom
My gluten free husband gave this quick service restaurant a big thumbs up! He loved the gluten free fries and bacon cheeseburger on a gf bun. For me, as a "gluten eater" this meal was pretty normal for fast food, but for someone who can't get a burger and fries any day, he was so happy!
5) Be Our Guest – Magic Kingdom
Eating in the magical atmosphere of the Beast's Castle was a treat unto itself. The "snow" falling in the main hall had my nine year old convinced it was actually snowing outside. Pure Disney magic. The waiters treated us like princesses and the food was excellent and well presented. The whole experience was magical.
The Beast made two appearances throughout our dinner there. My children were able to meet him and take a picture with him with no line at all. The rooms of the "castle" were so amazing and it was definitely something I was so glad that we did. The only reason this meal did not rank at the top was that we suspect the truffles served to our gluten free guests contained barley. So, we completely loved the meal and the magical experience, but next time we would skip the truffles.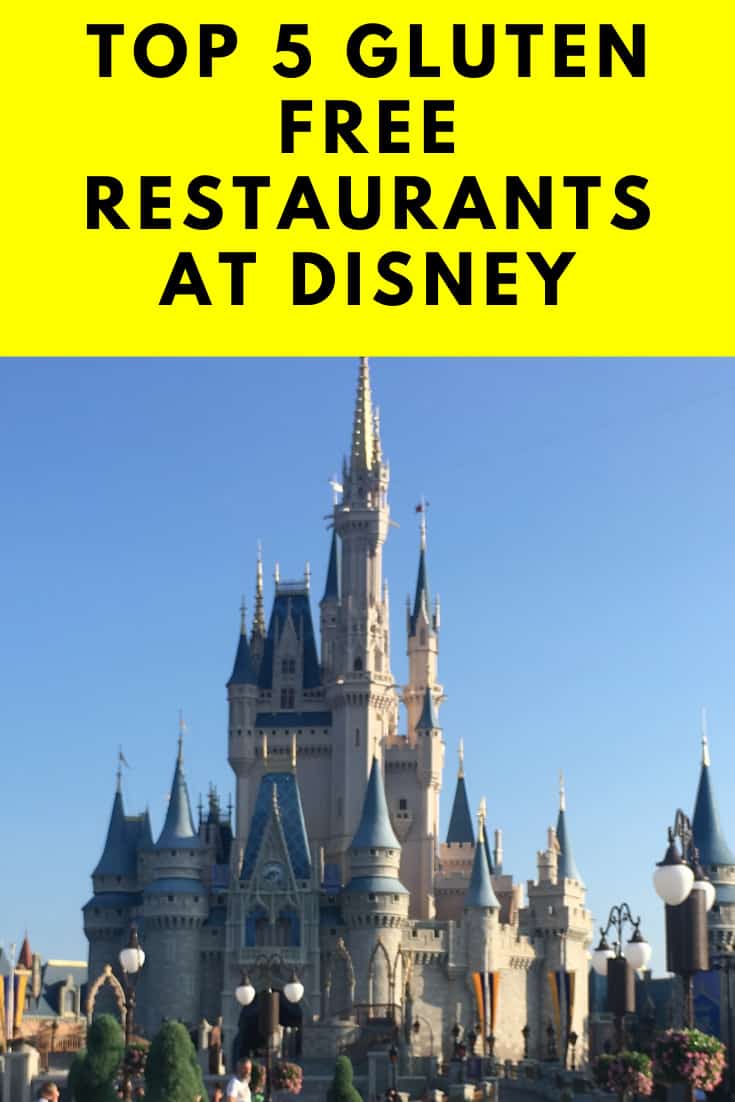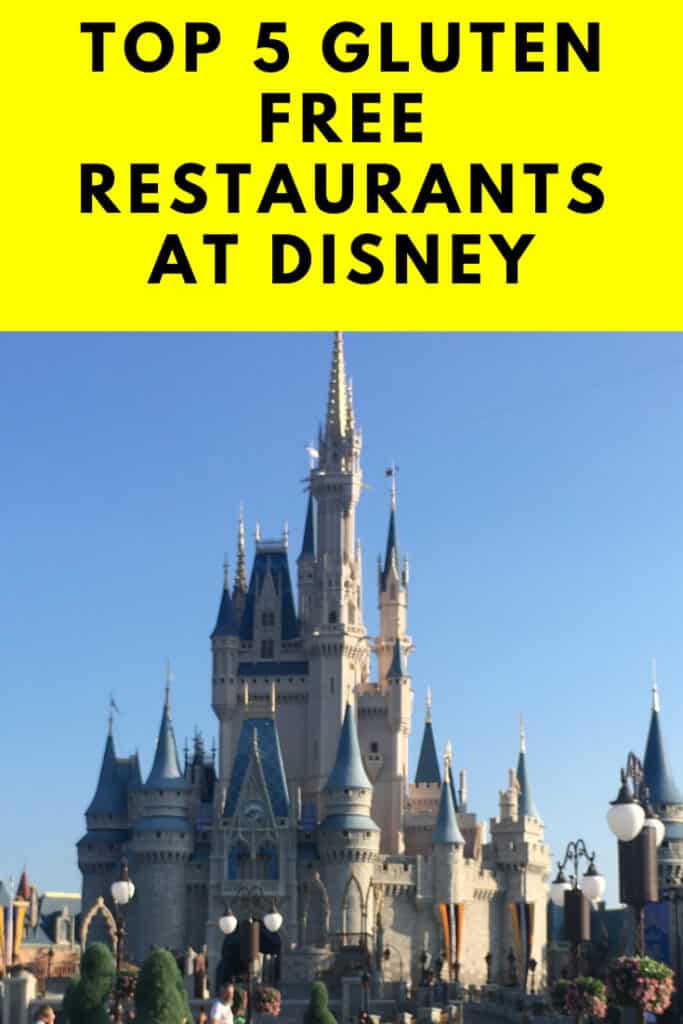 Pinocchio Village Haus and Columbia Harbour House – Magic Kingdom
I wanted to give an "honorable mention" to both Pinocchio Village Haus and Columbia Harbour House. Both provide excellent air conditioned Disney atmosphere with the advantage of quick service prices. Pinocchio Village Haus has gluten free pizza, chicken nuggets with fries, and antipasto salad. Columbia Harbour House has gluten free grilled salmon and chicken strips with fries.
Personally, both of these restaurants ranked higher for me than Cosmic Rays, because I prefer pizza and seafood over burgers. However, for my husband, the gluten free options at Cosmic Ray's won.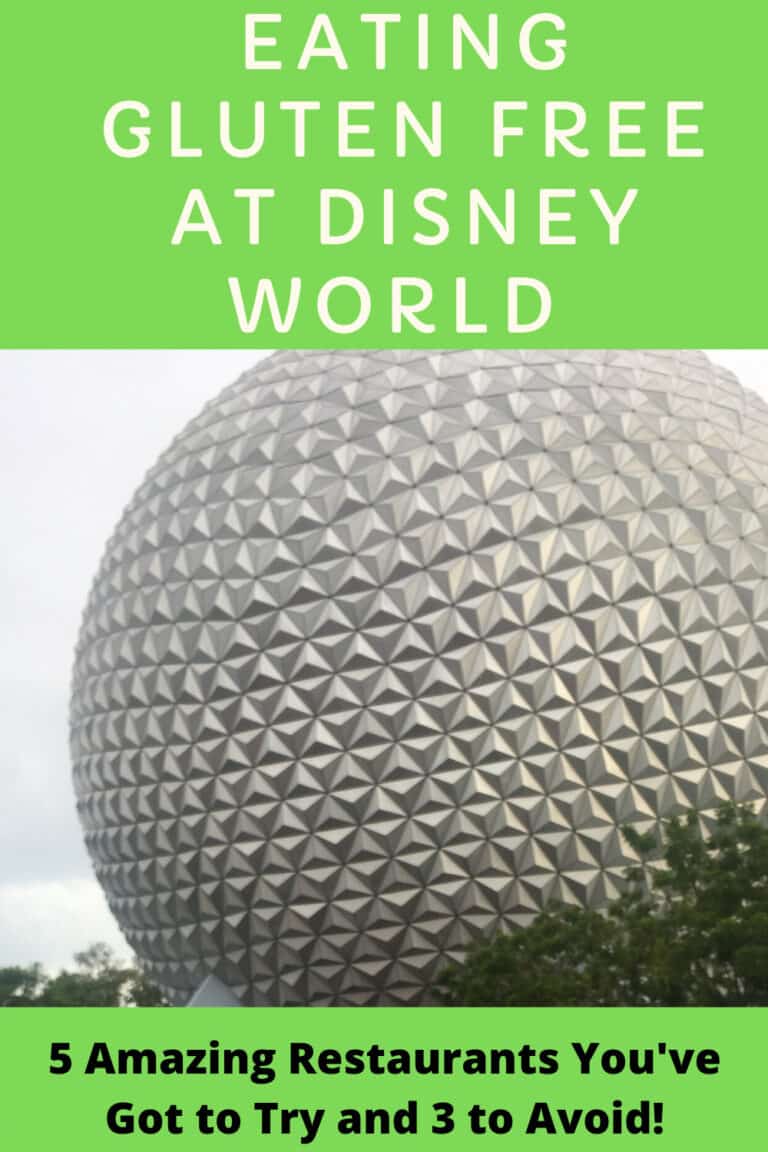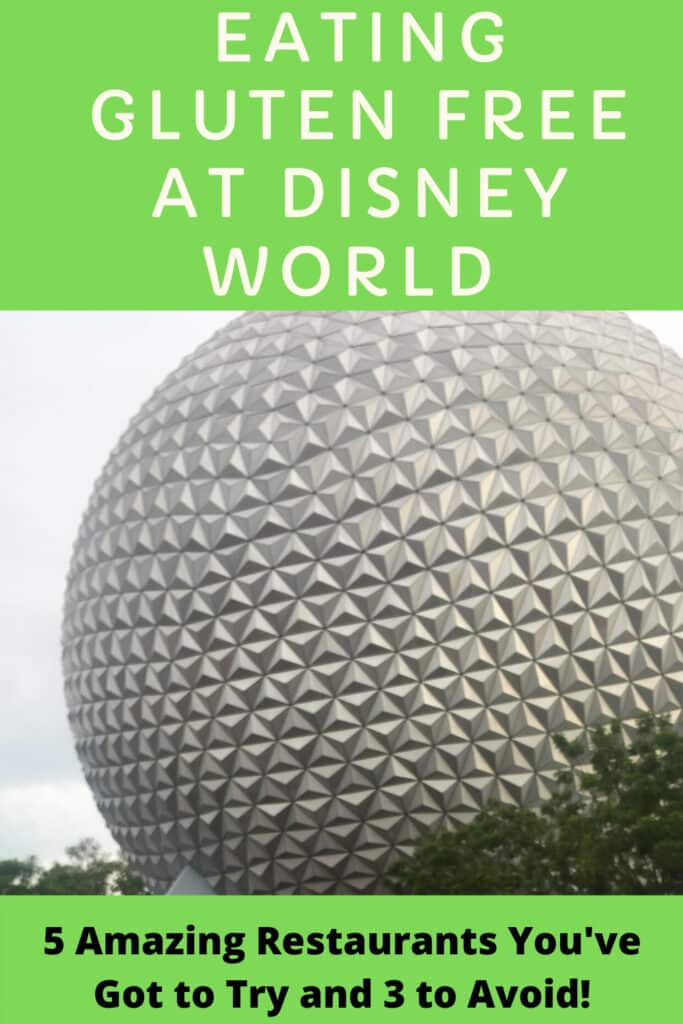 3 Gluten Free Disney World 2020 Restaurants that Got a Big Thumbs Down
Sunshine Seasons – Epcot
Our family planned out every meal ahead of time, except for our evening meal at Epcot. We assumed we would "eat around the world." Unfortunately, there aren't many options that were kid-friendly, gluten-free, and didn't need reservations.
We had heard good things about the Sunshine Seasons on multiple blogs so we decided to eat there. First of all, it is air conditioned, but it's basically a food court. No Disney magic here.
Lunch is probably fine, but at supper time only half of the offerings in the Sunshine Seasons food court were open. The ones that were still open were not super appealing to our group. We found food, but it wasn't amazing. So, learn from our mistake that you need reservations at Epcot if you are gluten-free and want to eat excellent food!
Disclosure: This post contains affiliate links for Amazon. If you click on the link and purchase an item, I receive an affiliate commission at no extra cost to you.
Flame Tree BBQ – Animal Kingdom
Another restaurant that I wish I could give a better rating was Flame Tree BBQ in Animal Kingdom. We had read that the food was some of the best on the Disney Property. We didn't find the food particularly great, but the real disappointment was that on the sultry hot day, this quick service restaurant didn't have any indoor seating. There was no place to cool off and refresh.
In addition, if you have anyone in your group who fears birds, this is not the place to eat. The outdoor seating area had a LOT of birds milling around looking for crumbs. It was not the relaxing, refreshing meal we had hoped for.
Sci-Fi Dine-In Theater – Hollywood Studios
Lastly, our meal at the Sci-Fi Dine-In Theater Restaurant was not great. We were rather looking forward to going to this restaurant set up like a drive-in movie. The theme of this restaurant and the details were amazing.
However, it missed the mark with the sci-fi movie clips that played. We had two kids with us (ages 9 and 4) and they both were either scared of what was on the movie screen or just plain not interested.
In addition, our meal took forever. We literally watched the same sci-fi clips for 3 loops. I was thankful that we hadn't planned any fastpasses around this meal, because we would have missed our time slots. Service was exceedingly slow, which is a problem when you are at Disney where every moment counts. And once our food FINALLY arrived, it wasn't worth the wait.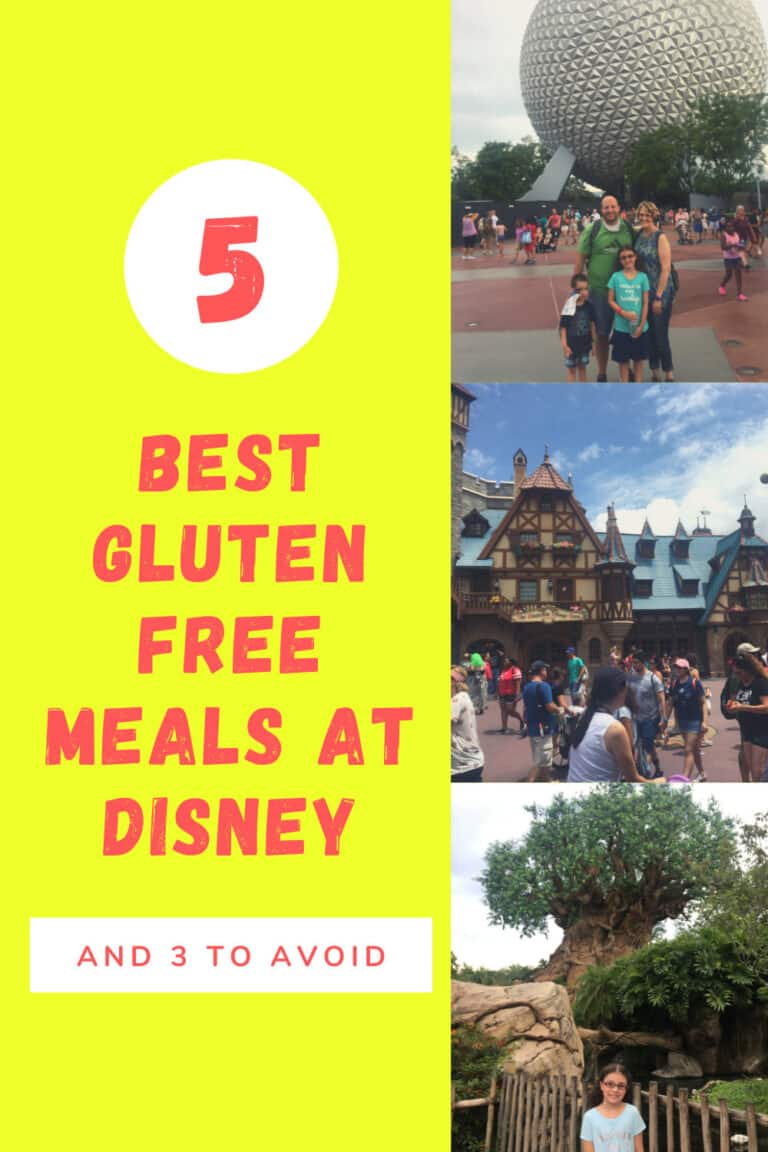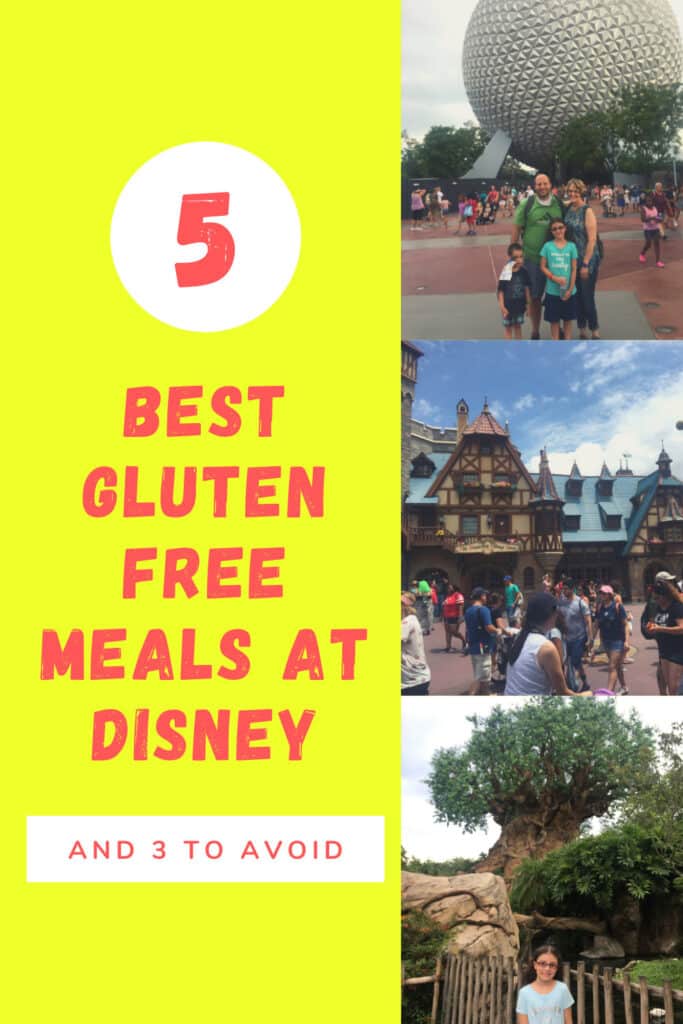 Doing Disney Gluten Free Reservations
Once you decide which park you will be at each day, I would recommend that you go ahead and make meal reservations. Disney Restaurant reservations can disappear quickly, so if you have specific restaurants in mind, you should definitely grab reservations as soon as possible.
If you are looking for a great resource for updated gluten free menus for Disney visit Gluten Free and Dairy Free at Disney World. To make reservations be sure to visit the Walt Disney World website.
That completes my list of the 5 best gluten free Disney World restaurants (and 3 to Avoid)! I hope this helps you plan your next trip and truly make each moment you spend at Disney magical!
Other Disney or Gluten Free Articles:
6 Best Shows at Disney (and 2 to Skip!)
Best Gluten Free Foods at Disney World
Gluten Free Diet Tips for Beginners