Tie Dye has become all the rage lately. Tie dye gifts take you down memory lane with reminders of happy, carefree summers and going to camp.
This year, you can find everything from tie dye shoes to tie dye phone cases. If you are looking for more of an experience, grab a tie dye kit!
Let's explore some amazing tie dye gifts for the tie dye fans in your home!
Here's the Best gifts for a free spirit!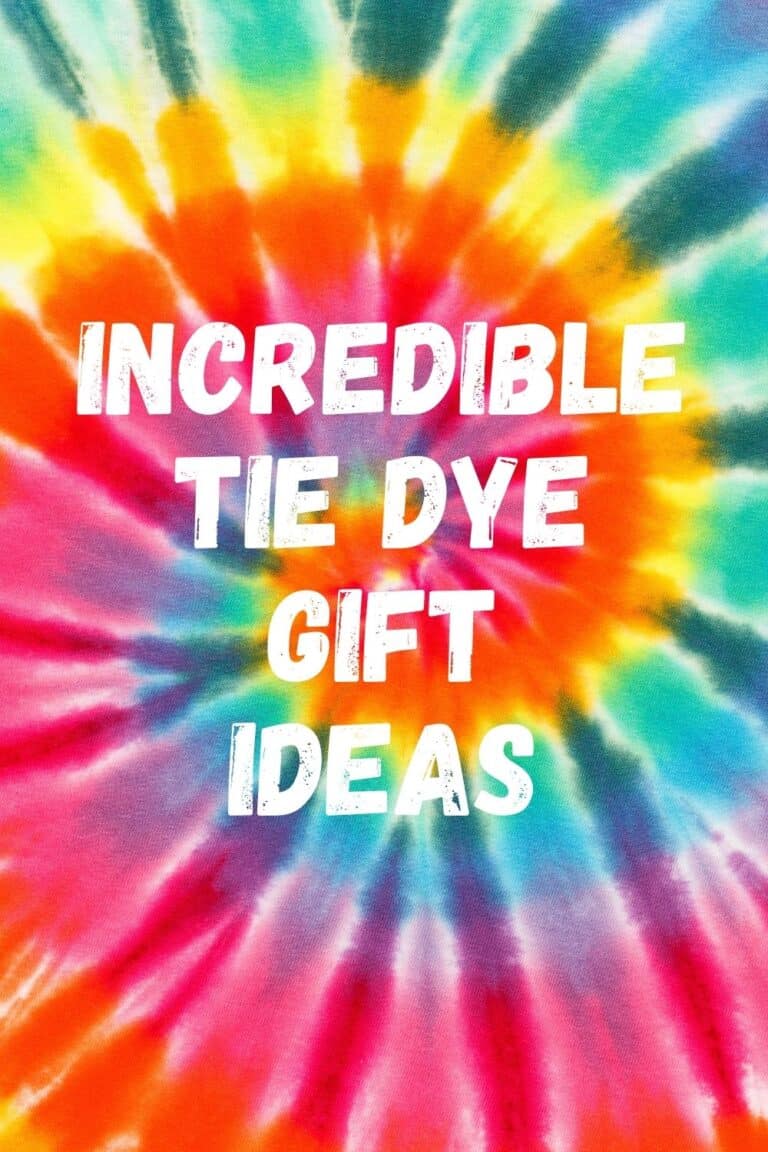 *** Disclaimer: As an Etsy Associate and an Amazon.com Associate, I earn from qualifying purchases made by readers clicking my links.***
Let's start with one of the best tie dye gift ideas!
1) The Best Tie Dye Kit Gift Set
This is the best gift out there for a tie dye fan! This tie dye kit has 18 bottles of One-Step dyes in 14 colors. No pre-soaking is needed! All you have to do is add water to the bottles and you're ready to dye. This fabulous kit includes a plastic storage tote and enough tie dye supplies to make 36 projects! Check the price here. Perfect also for those looking for tie dye gifts to make!
2) Tie Dye 101 Book
This Tie Dye 101 Book will teach your family how to make all of the amazing tie dye designs like a Heart, the Crumple Dye technique, Sunbursts, Circles, Stripes, Swirls and more. This is exactly what you need to step out of the box and make fabulous designs!
3) Rainbow Watercolor Candle – Best gifts for a Free Spirit
This Rainbow Watercolor Candle will bring a spark of joy to any tie-dye fan! Scented with tropical fruit and citrus, you will love the scent of this little candle! It also has up to 85 hours of burn time making it a great gift for your tie dye lover!
4) Personalized Tie Dye Cosmetic Bag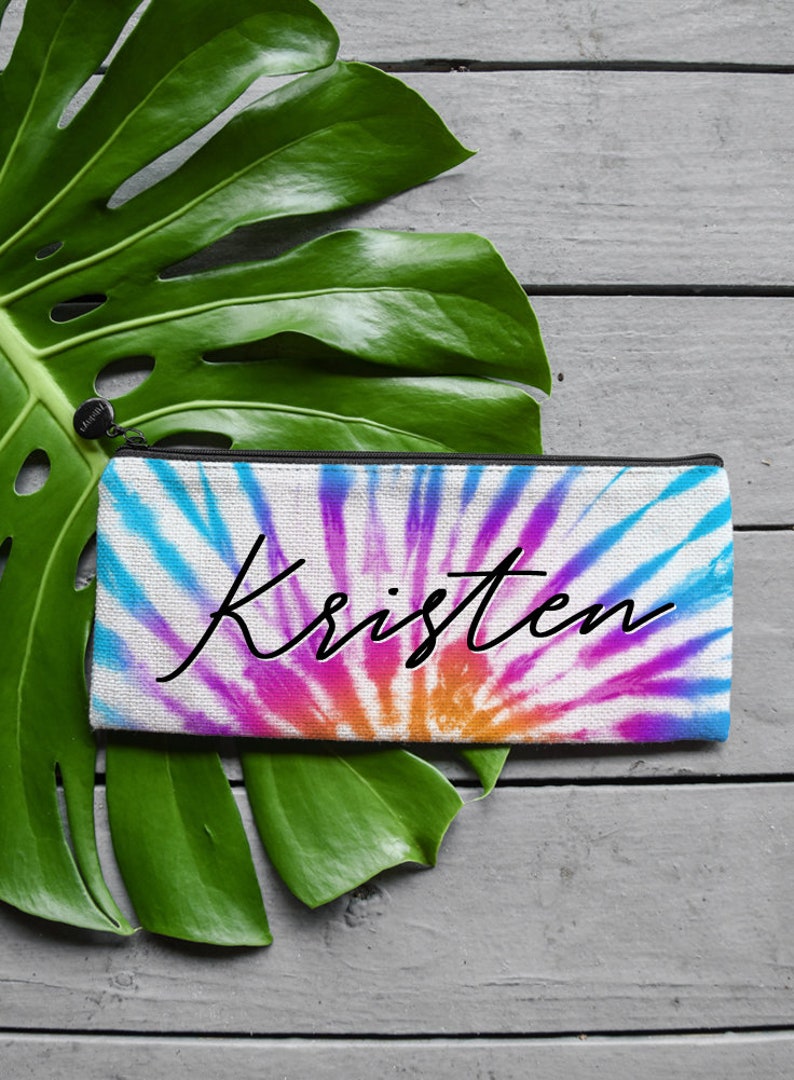 This gorgeous Tie Dye Cosmetic Bag is by Resis Dentz Design on Etsy. Personalize it with their name and they will have a bag that they will use for years to come. Multiple sizes are available.
5) Tie Dye Pillow Cover set
This Tie Dye Throw Pillow Cover Set makes the perfect piece of home decor for the tie dye fan. Great for giving a pop of fun color to a bedroom or any room!
6) Tie Dye Leather Earrings – Tie Dye Gifts Ideas
These amazing Faux Leather Tie Dye Earrings make the perfect gift or stocking stuffer! Be sure to check out all the different colors and styles. You'll probably find more than a few gorgeous pairs to add to your cart!
7) Tie Dye Beach Towel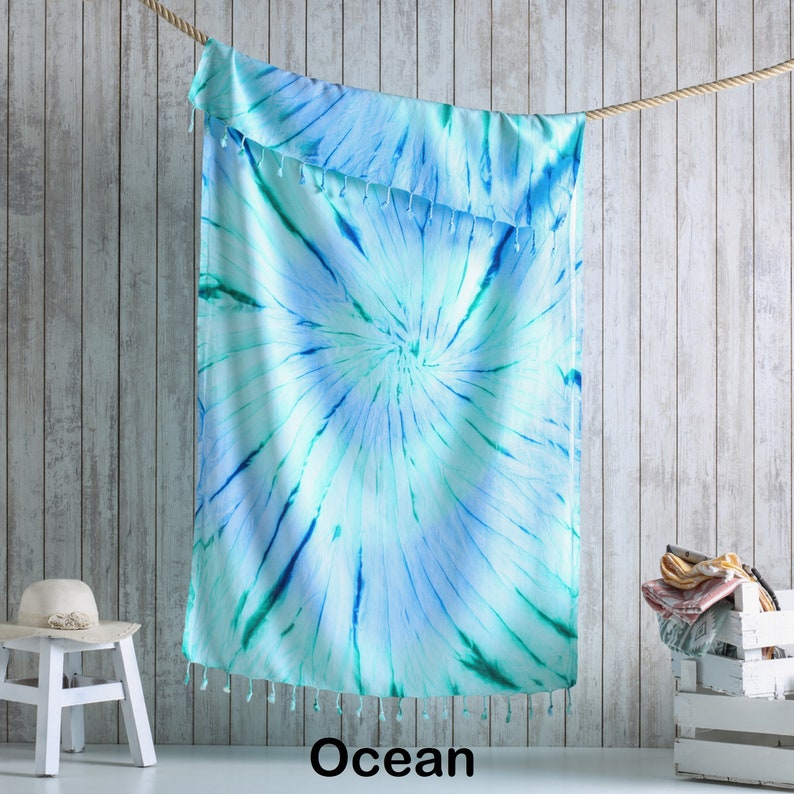 This Tie Dye Beach Towel is by Kikoya Towels on Etsy. It's a Turkish towel which means that it is lightweight, fast drying, super absorbent, and sand resistant. Perfect for taking to the pool or beach!
8) Tie Dye Hoodie
This Tie Dye Hoodie combines the comfort of a hoodie with the fun of tie dye. This light weight hoodie is truly unique and sure to be a quick favorite. There are other colors available as well, so be sure to check out the other options too!
9) Tie Dye Shirt – Tie Dye Gifts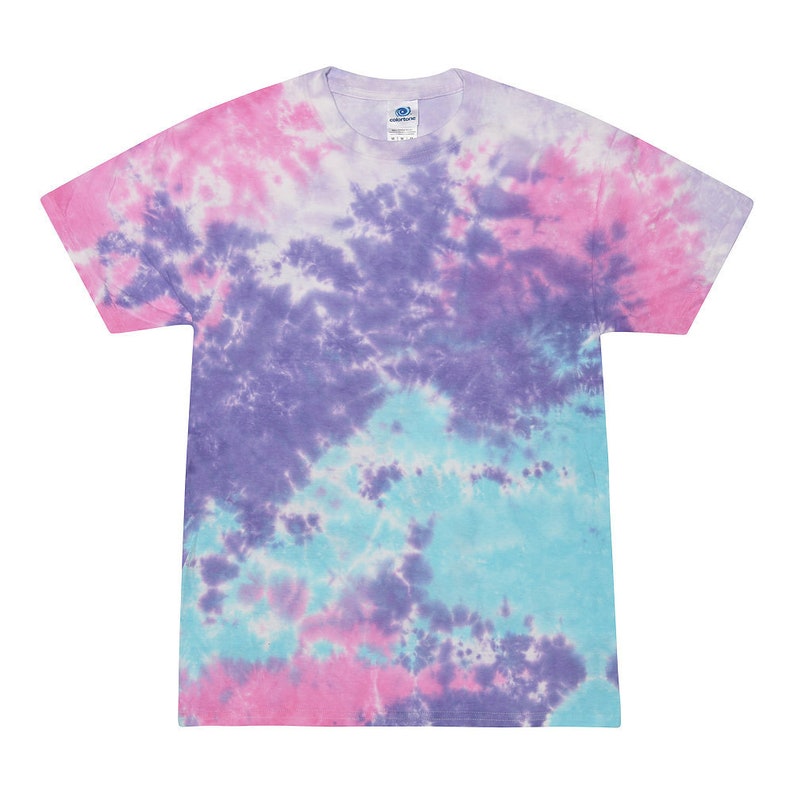 The Amazing Tie Dye Shirt shown above is by 123 Emmashirts on Etsy. I love the simplicity and the fabulous pattern! There are a ton of color choices, so you are sure to find his/her favorite color! These tie dye shirts have the perfect combination of excellent quality, super affordable, and lots of great reviews. This is an Etsy shop you don't want to miss!
10) Make your Own Tie Dye Scrunchies – Tie Dye Gifts for her
These White Tie Dye Scrunchies are Perfect for Tie Dye. After she dyes her own scrunchies, they are sure to be her favorite scrunchies! Perfect for stocking stuffers or a great gift for that Tie Dye girl! Don't forget to grab a tie dye kit to go with these!
11) Unisex Tie Dye Shoes
The Vans Unisex Tie Dye Sneakers make a fun and functional gift! Vans are known for being high quality and comfortable, and super popular with teens and college age kids. What a great surprise for the tie dye fan!
12) Tie Dye Seat Covers – Tie Dye Gifts for Him or Her
These Tie Dye Seat Covers from Amazon make a great gift! They come in a set of 2 and they are so affordable you won't believe the price! These seat covers are sure to bring a splash of color and fun to the ride. What a fun tie dye present!
13) Tie Dye Pattern Earrings – Tie Dye Gifts for Girls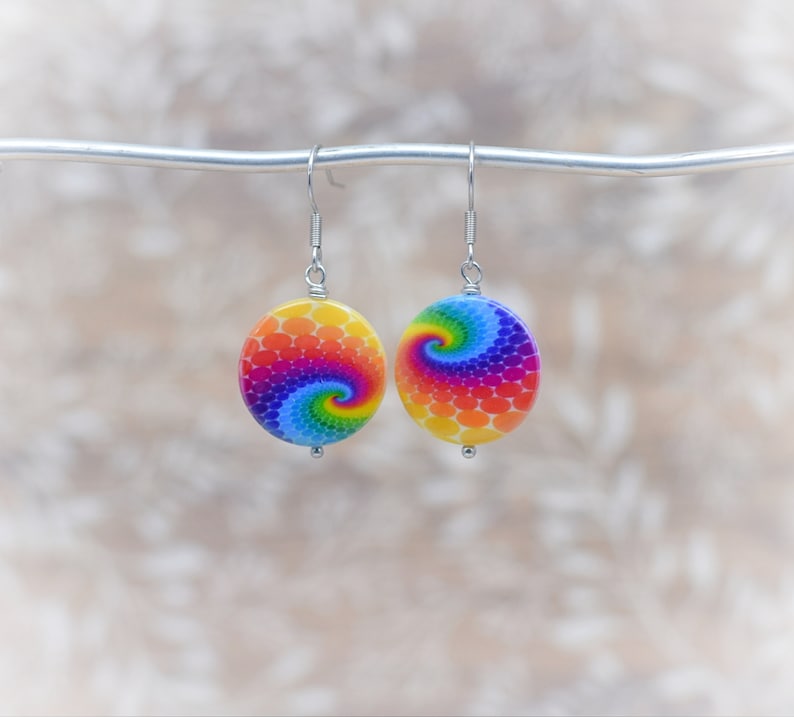 These Tie Dye Pattern Earrings are by Meads Beads Boutique on Etsy. Handmade and super cute is a hard combo to beat. Plus, you are going to love the price. This shop also has amazing iridescent earrings and other super unique jewelry that you've got to see!
14) Tie Dye Chalk
This Crayola Tie Dye Chalk takes the fun of tie dye to the street! Your tie dye fan can draw greetings for the mail person and self-portraits on your sidewalk with this awesome Tie Dye Sidewalk Chalk. What better way to get outdoors and be creative than with sidewalk chalk?! What cool tie dye gifts!
15) Tie Dye Drawstring Bag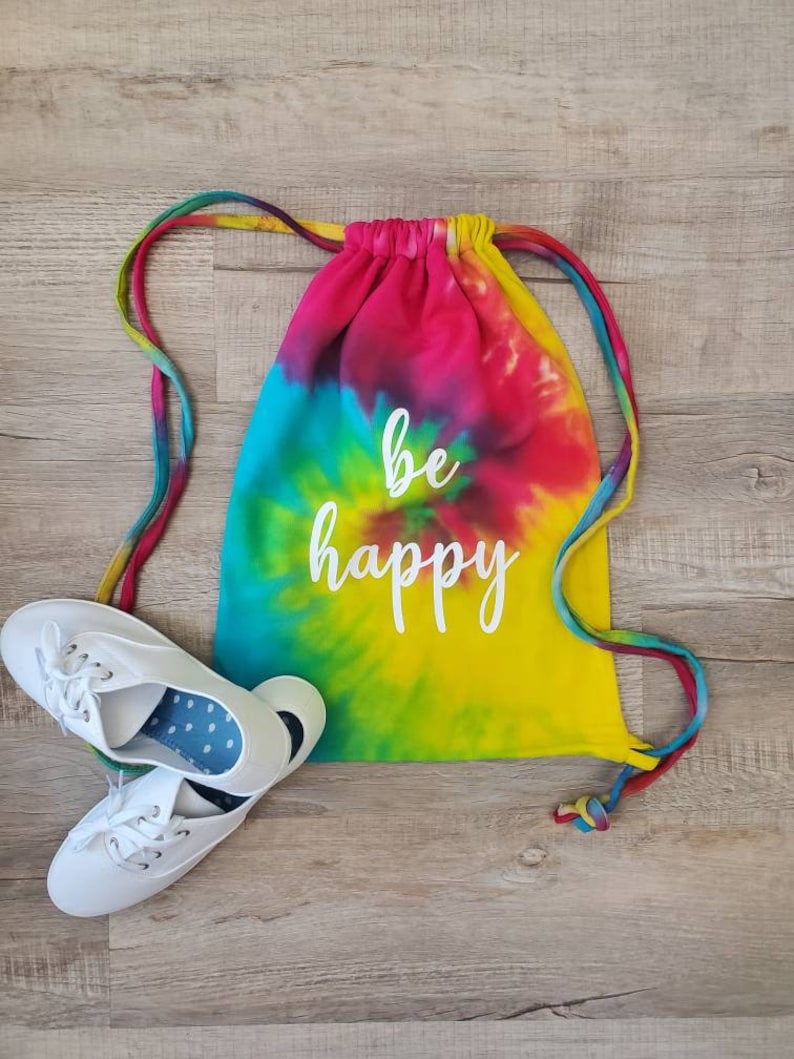 This fun Tie Dye Drawstring Bag is by Alice Joy Creations. This fantastic bag is available in multiple color choices, so you can customize it to your child's preferences. Be sure to check out all the other unique gifts in this amazing Etsy shop!
16) Tie Dye Lanyard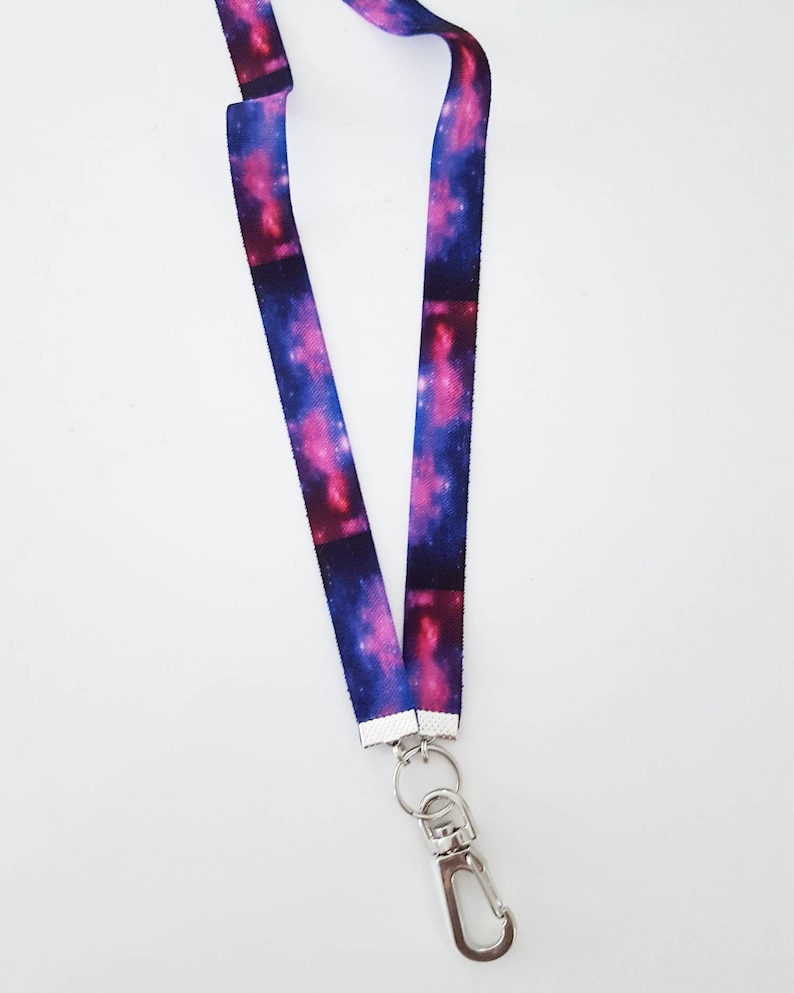 This incredible Tie Dye Lanyard is by J Works Boutique on Etsy. Handmade, comfortable, and durable, this will be his/her go-to lanyard. Perfect for healthcare workers, teachers, college students, and travelers!
17) Tie Dye Blanket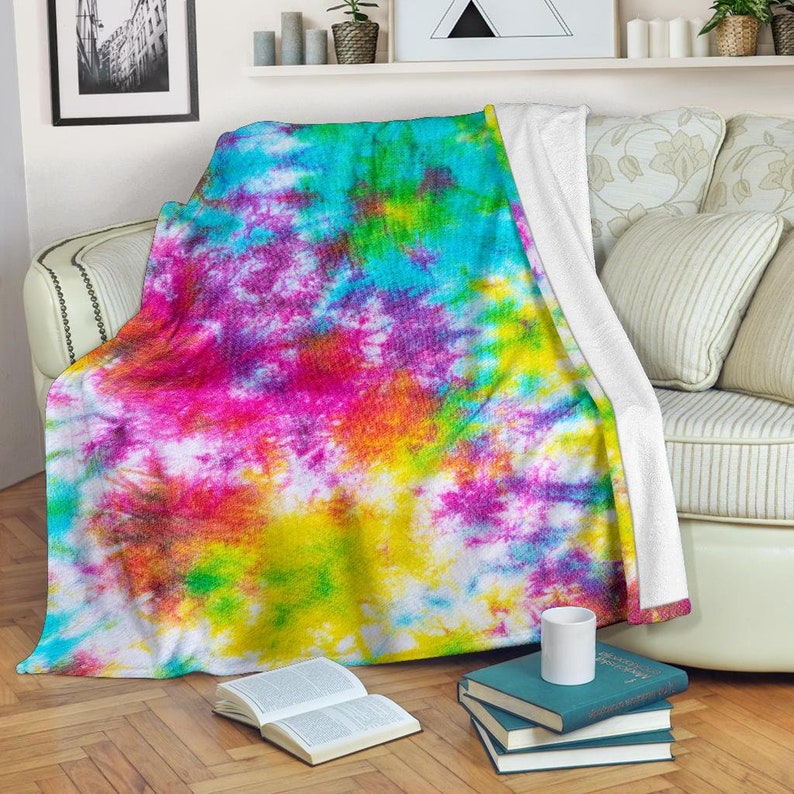 This Fabulous Tie Dye Blanket is by Barnes Art Design. It's made with super soft micro fleece fabric to keep you cozy. Perfect for snuggling up on the couch or in bed!
18) Tie Dye Phone Case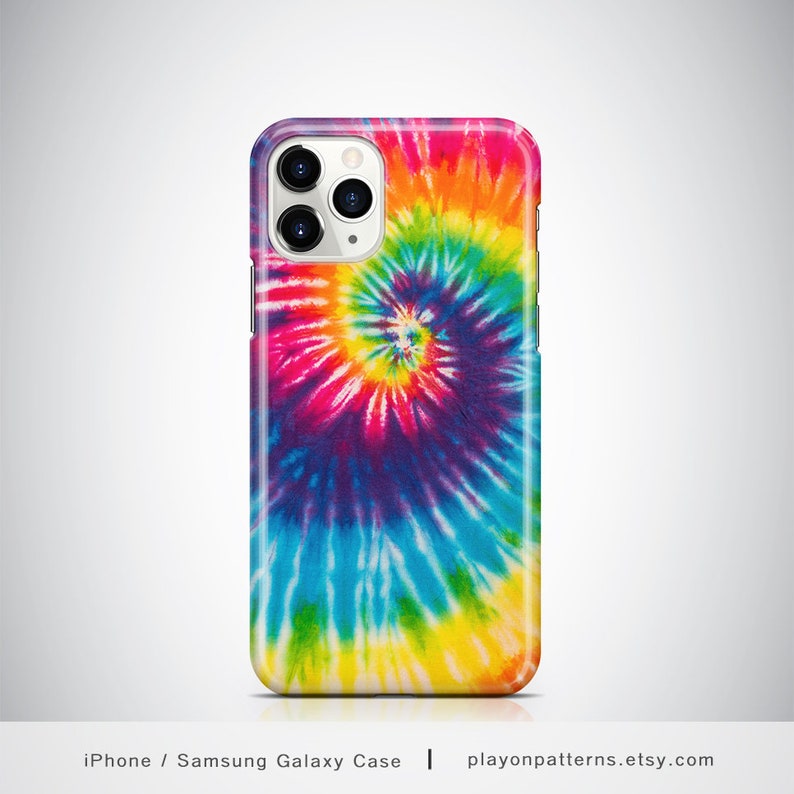 This Tie Dye Phone Case is by Play on Patterns on Etsy. You can customize it to fit most phones and it has amazing reviews. This is a tie dye gift that is sure to surprise and please!
19) Tie Dye Socks
These Tie Dye Socks from Amazon are a great mix of fun and functional! You can also find tie dye socks in a crew sock style as well. What a great way to add some tie dye to his/her wardrobe!
20) Tie Dye Shorts
These adorable girls' tie dye shorts are perfect to adding a bit of tie-dye in a functional way! You can also find various colors and styles of tie dye shorts available on Amazon here.
21) Custom Tie Dye Tumbler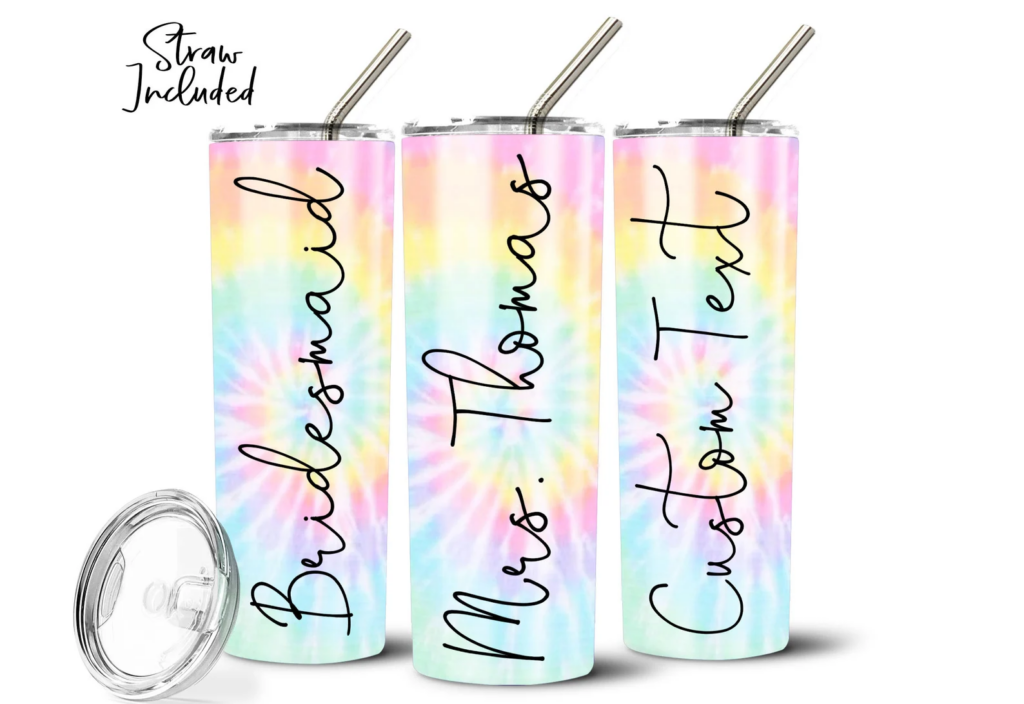 This Custom Tie Dye Tumbler by Cheeky Corner Gift Shop on Etsy makes the perfect gift for the tie dye fan. Plus, who doesn't need a little more hydration these days! It's fun, personalized, and functional.
22) Rainbow Tie Dye Canvas Tote Bag
This Rainbow Tie Dye Canvas Tote Bag will be her go-to for grocery shopping or going to the gym. The thick, durable material makes this tote bag perfect for carrying lots of items to the pool or beach. Whichever way she uses it, it's sure to be her favorite tote bag.
That's it! I hope you've found some amazing Gifts for Tie Dye lovers! Add a bit of fun and a splash of color to their day with one of these amazing gifts!
Which Tie Dye Presents are your favorite? Leave me a comment below!
More Articles You Might Enjoy:
Gifts for Her – Unique Etsy Gifts for Women