If you are looking for unique gift ideas, check out these Personalized Gifts for Kids! Discover 22 amazing, one of a kind custom gifts that are sure to delight the children in your life!
Sometimes it can be hard to find a gift when you aren't sure what a child already has. Personalized gifts make gift giving easier because they tend to be one of a kind gifts that are not as common!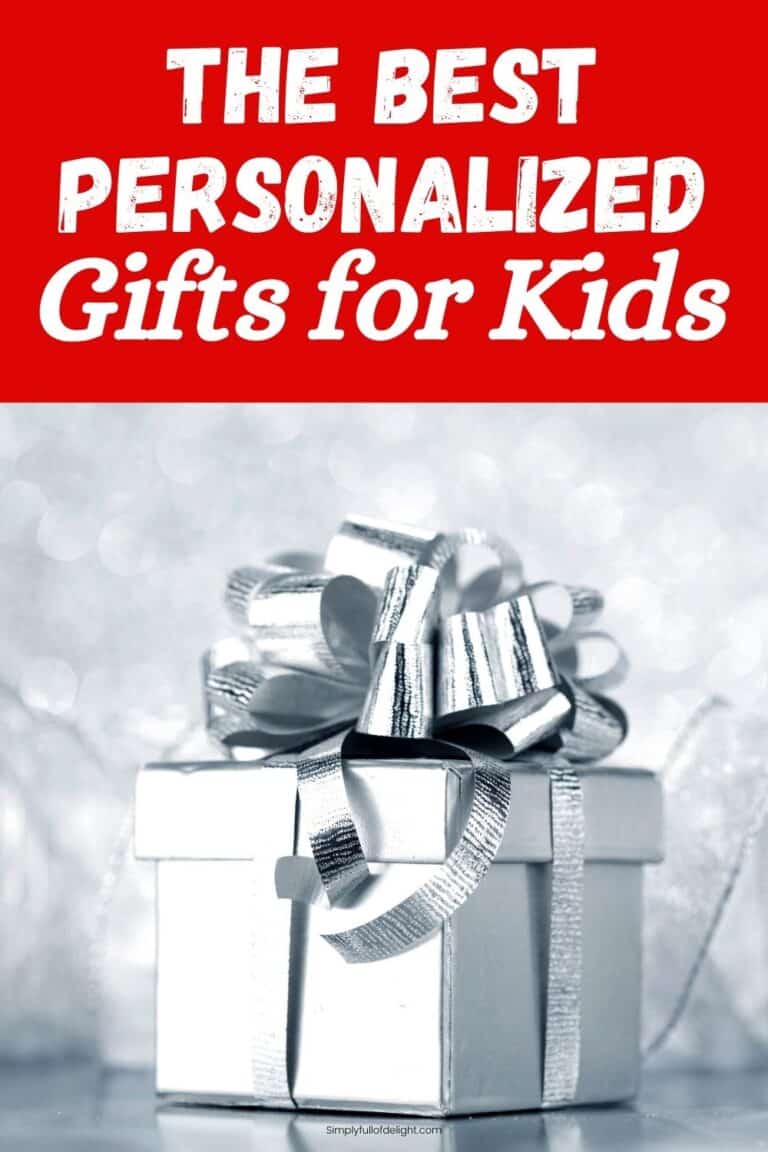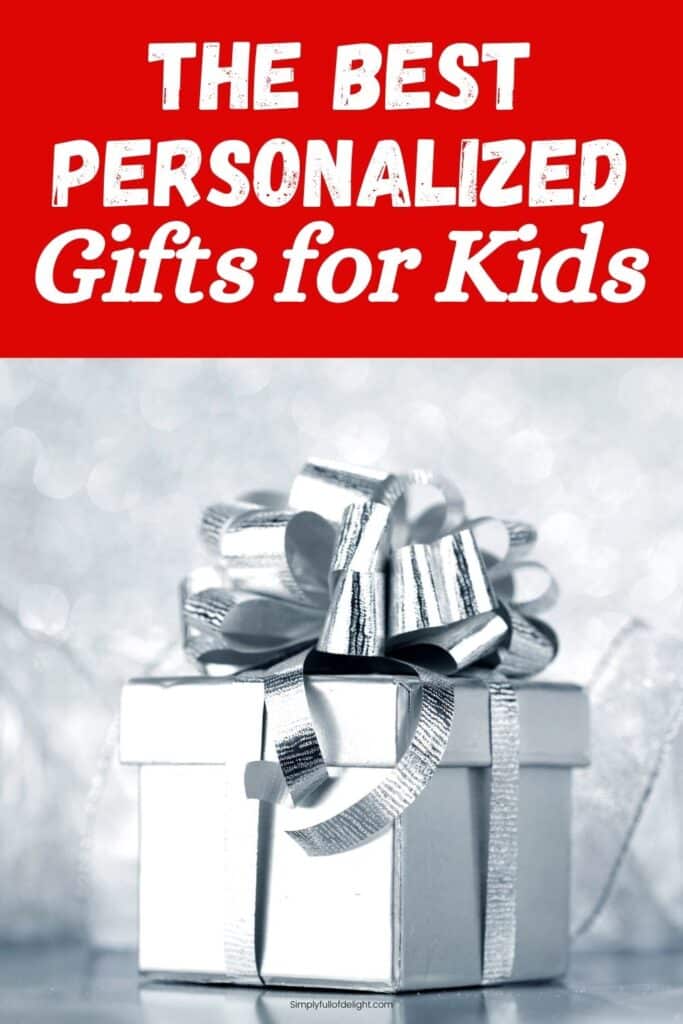 You'll also find some functional gift ideas in this list, which are always appreciated by parents and the personalization makes them fun for kids.
Let's dive in! Here's 22 of the Best Personalized Gifts for Kids!
Disclosure: This post contains Etsy affiliate links. If you click on the link and purchase an item from Etsy, I receive an affiliate commission.
1) Personalized Tool Bench Set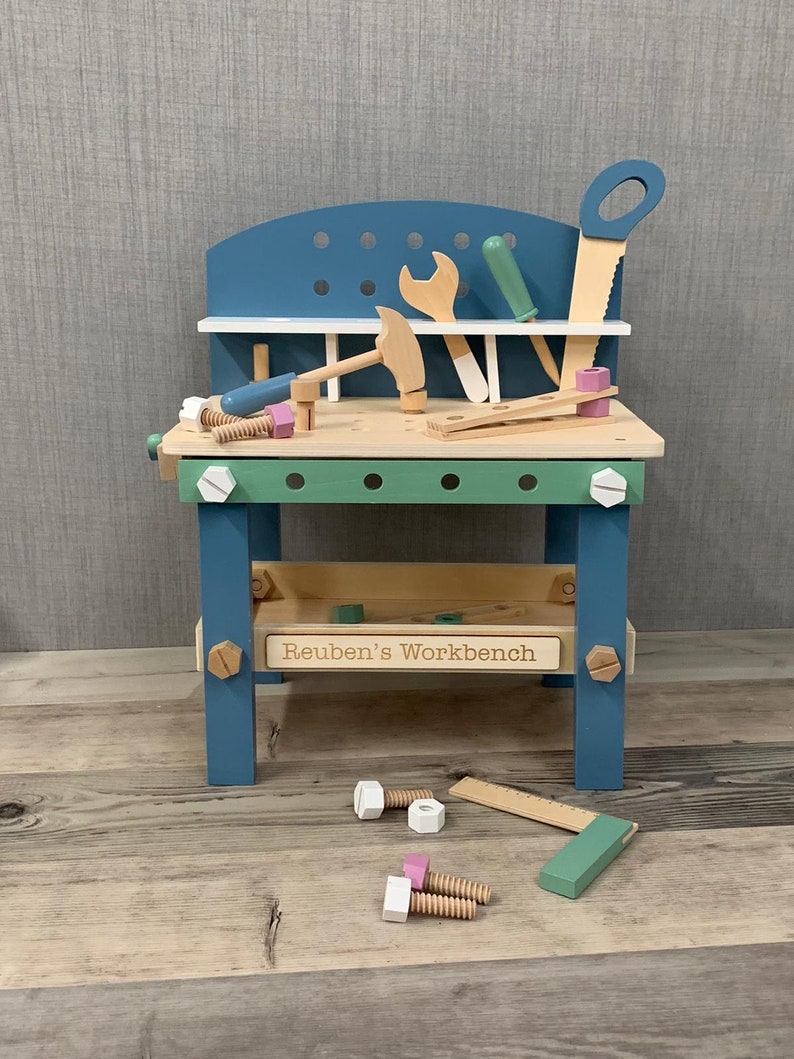 Let's start out this personalized gift list with a "wow gift!" This beautiful Personalized Tool Bench Set is from Raven Skull Magic on Etsy. Engage your little one in building, twisting, using screws, and sawing. So many hours of fun will be had with this amazing personalized set.
2) Personalized Kid's Baking Set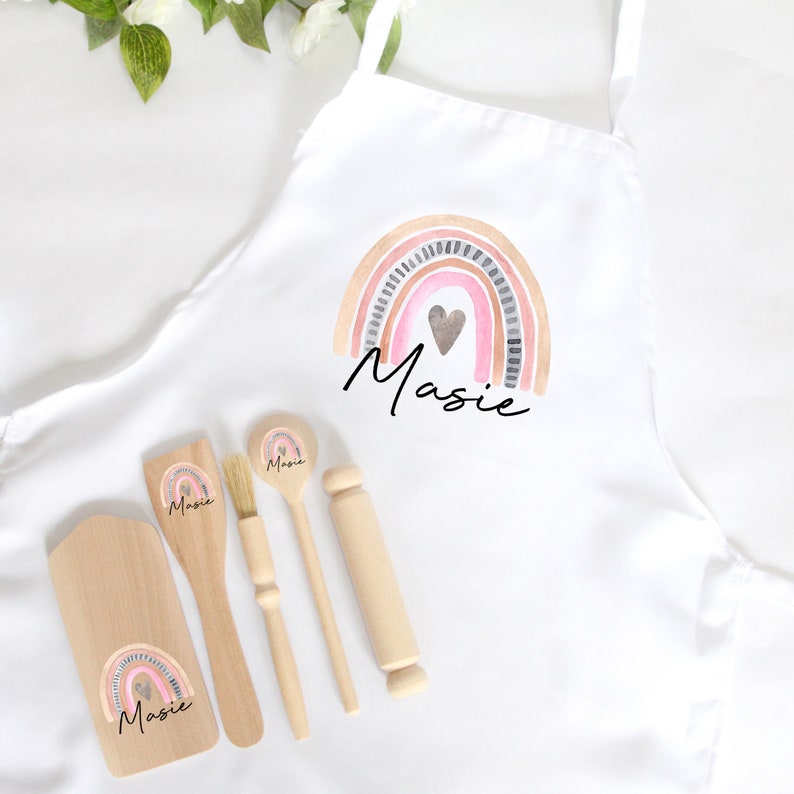 Make memories in the kitchen with this adorable Personalized Kid's Baking Set. It is made by Simply Unique UK on Etsy. This darling set would make an excellent gift for the littlest chef in your family! Fun and Functionality make this one of the best custom gifts for kids.
3) Personalized Toddler Purse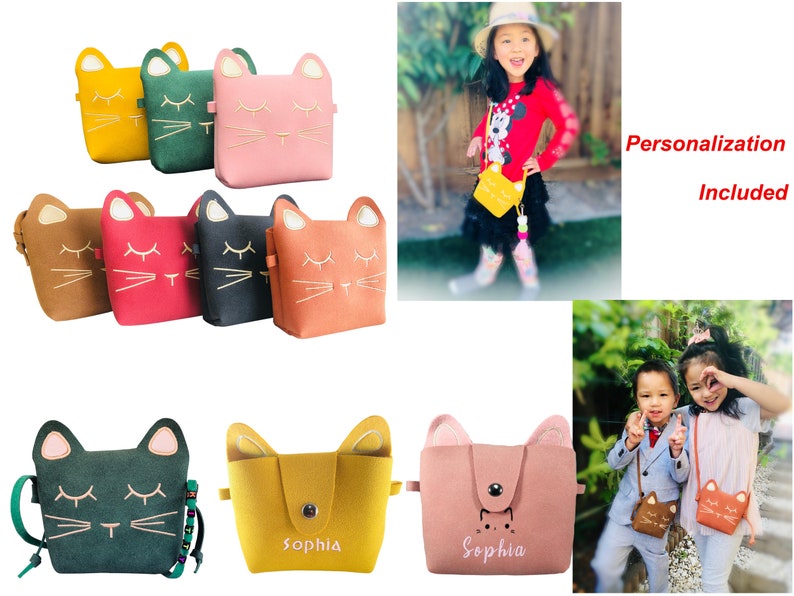 These amazing Personalized Toddler Cat Purses are made by Aha Aha Moments on Etsy. Your little one will feel extra special with a purse of her very own that is not only adorable, but also has her name on it! Does it get any cuter than that?! Get 10% your order with coupon code: 2020NEW
4) Personalized Child Size Chair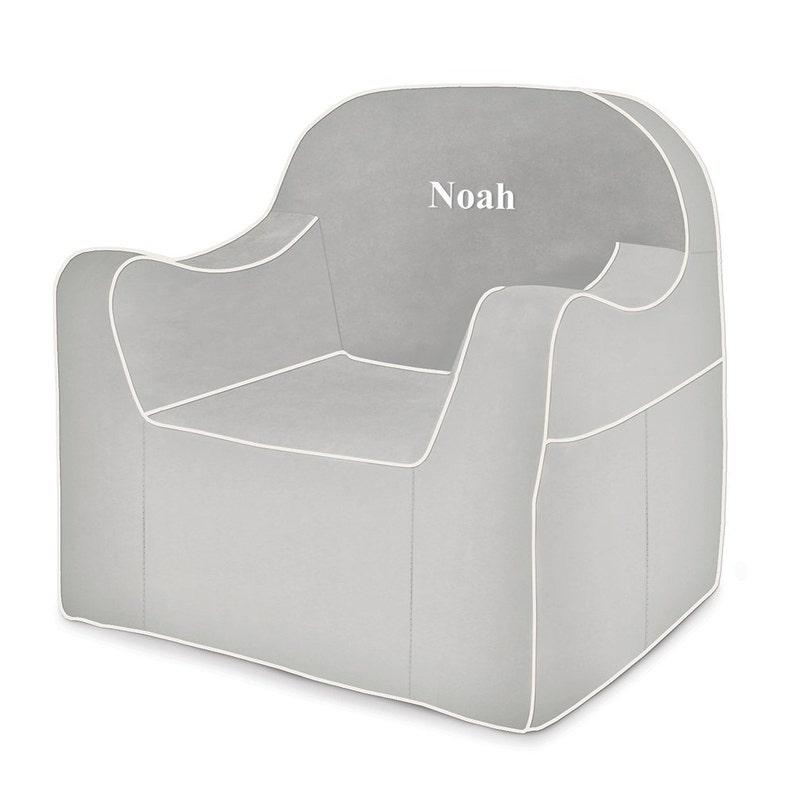 This Adorable Custom Chair is by P'kolino Custom Toddler Chair on Etsy. Your child will cozy up in this soon to be favorite chair time and time again. Perfect for reading books, snuggling with a stuffed animal, or relaxing to watch a show.
5) Personalized Play Cape – Etsy Personalized Gifts For Kids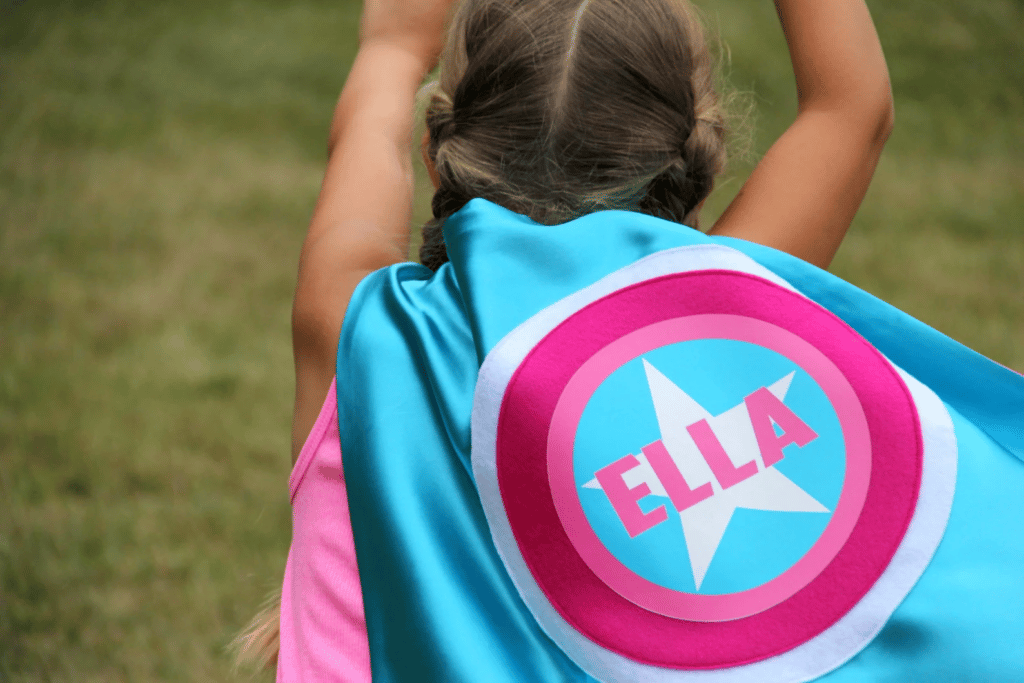 Your child will be the hero of every story with an amazing Personalized Cape by Etsy shop Super Kid Capes. These capes will engage the imagination. With tons of choices for customization, you will find exactly what you are looking for! What a perfect gift!
6) Name Crayons – Unique Personalized Gifts for Kids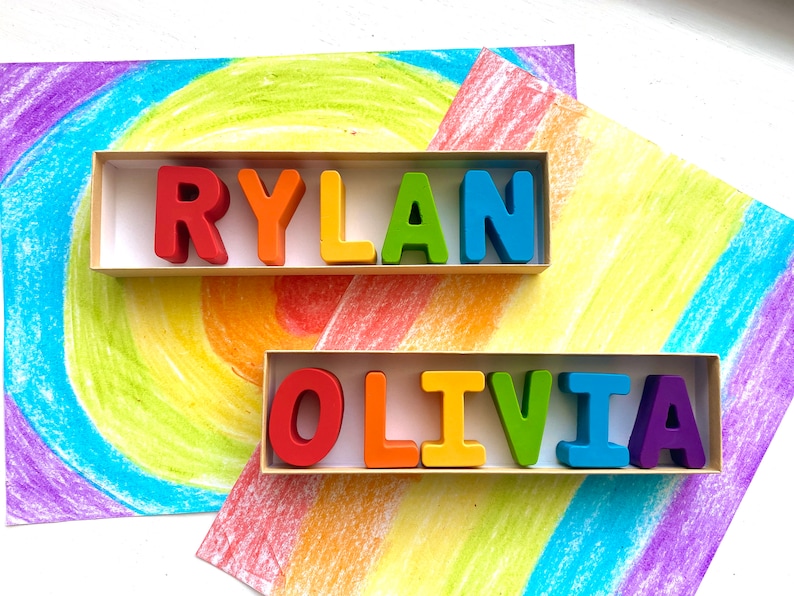 These super fun Name Crayons are by Kages Krayons on Etsy. Inspire their creativity and help them build fine motor skills with these custom amazing art supplies. Sure to be a gift they won't forget!
7) Personalized Night Light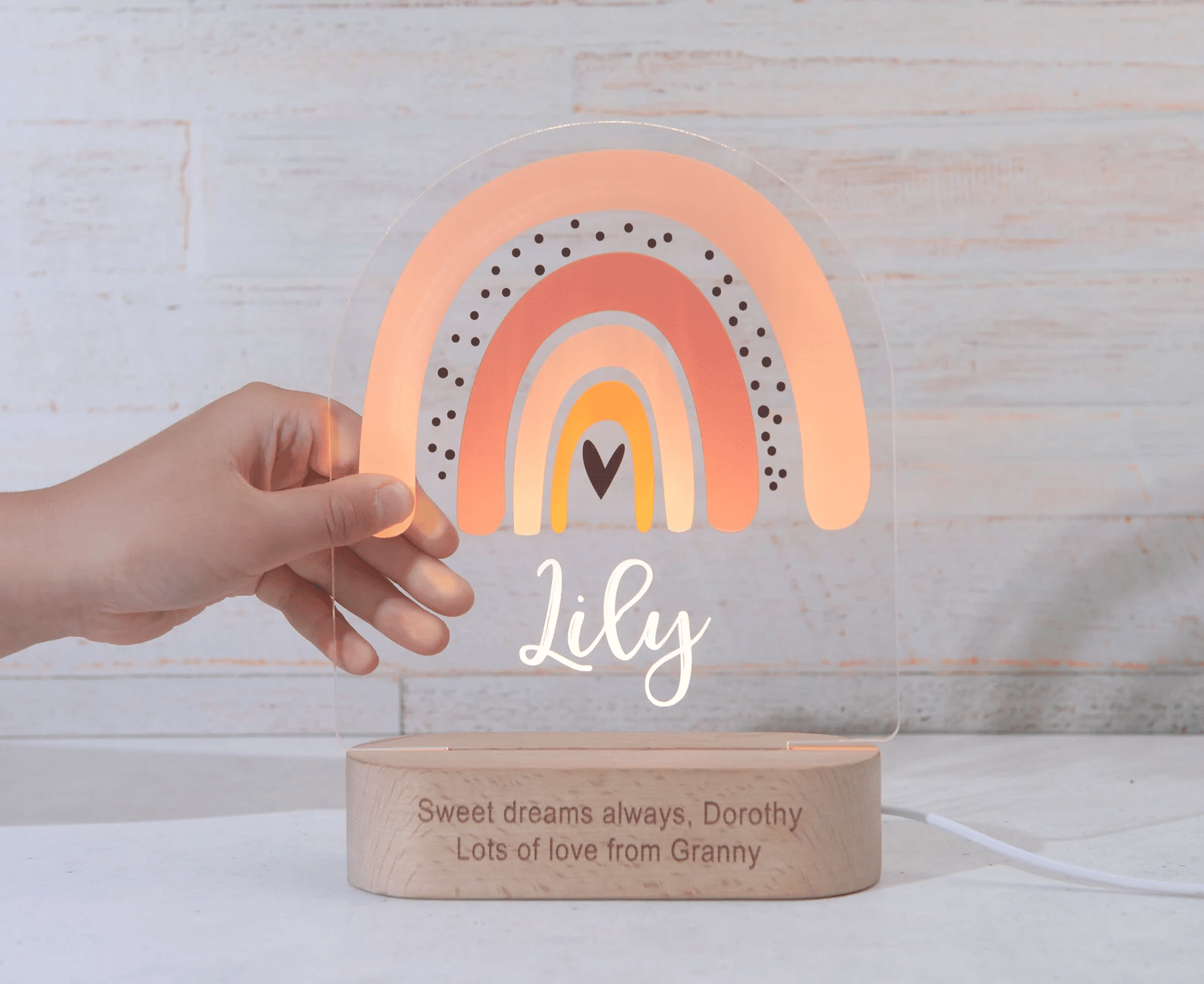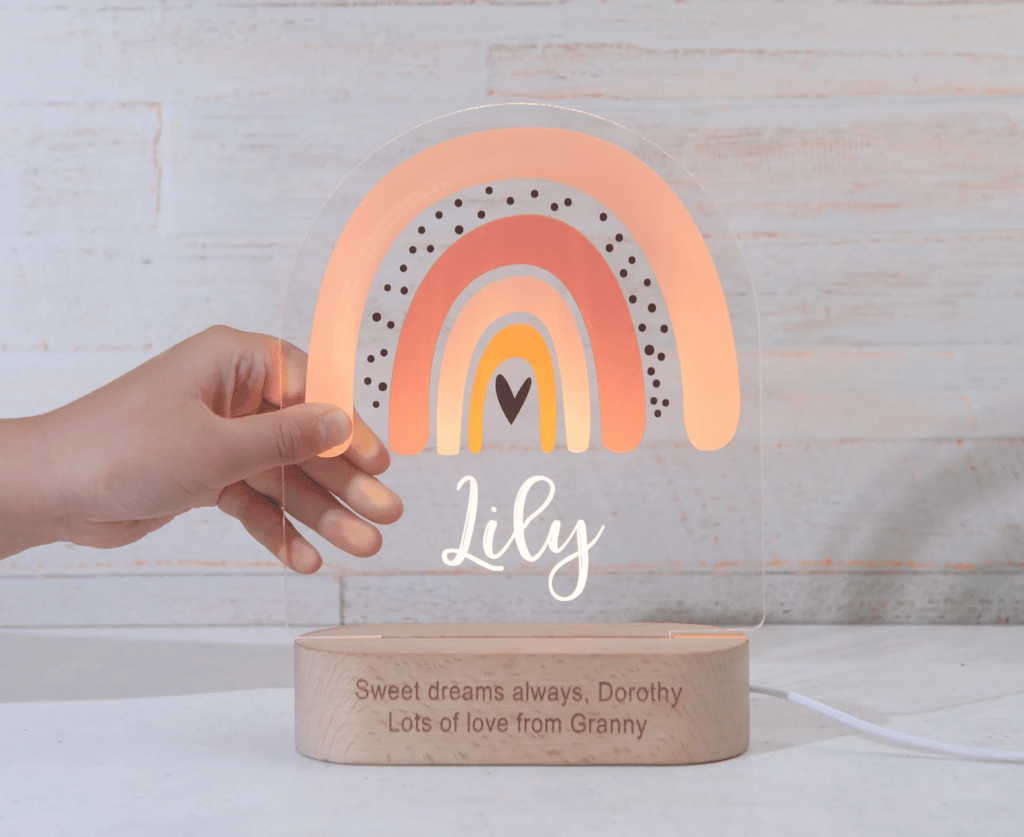 These adorable Personalized Night Lights are made by Tyu Wedding Gifts on Etsy. No one will be afraid of the dark with these fun little night lights to light their way! Both functional and fun, these are sure to be a gift that is a quick favorite.
8) Busy Board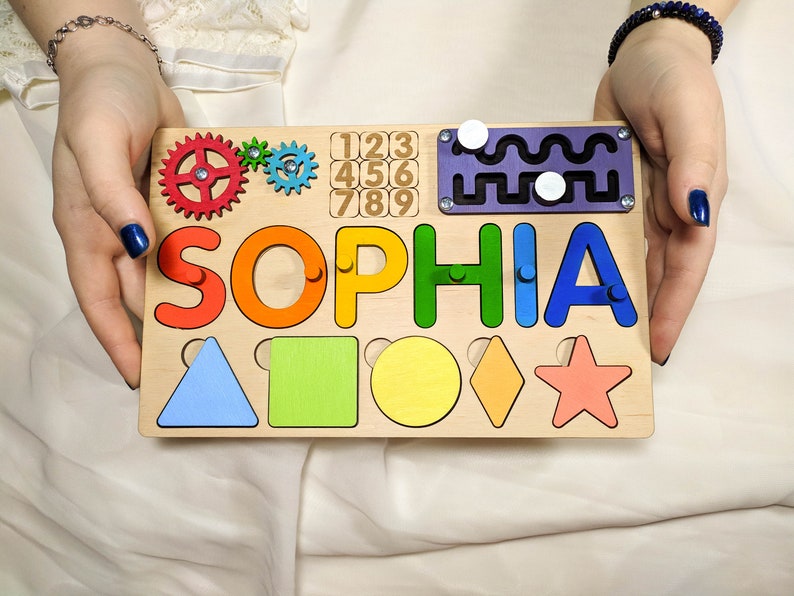 This amazing Busy Board is made by Home N Wood on Etsy. It features gears that move, a maze with moving parts, a shapes puzzle, engraved numbers and the name peg puzzle. There's a whole lot to keep toddlers busy! Use coupon code BLOG60 for 10% off your order.
9) Personalized Puzzle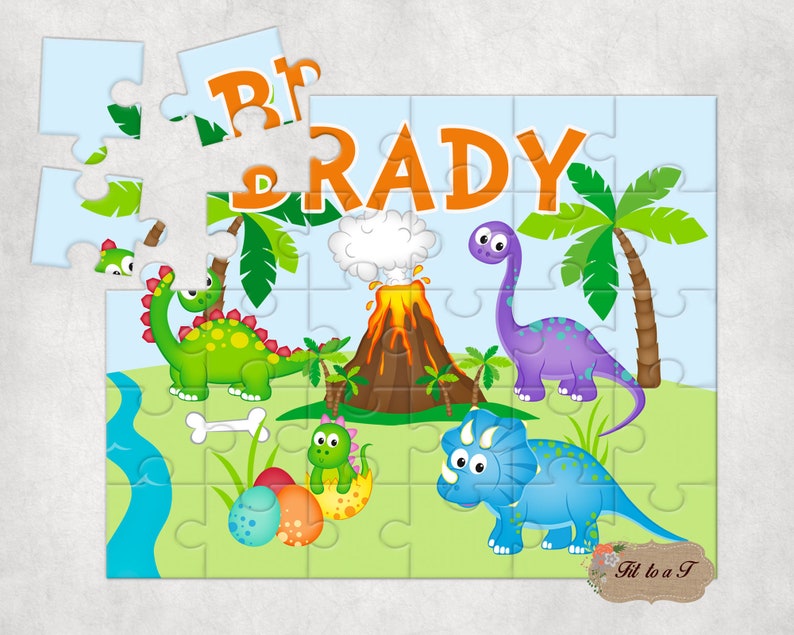 This Personalized Kids Puzzle is by Fit To a T on Etsy. You can choose from a 30 pieces puzzle or a 48 piece. There's tons of picture options aside from dinosaurs for this amazing customized gift idea.
I love that this personalized puzzle is super cute, while it also promotes fine motor skills and problem-solving for little ones. What a great Etsy Personalized Gifts For Kids idea!
10) Personalized Baby Doll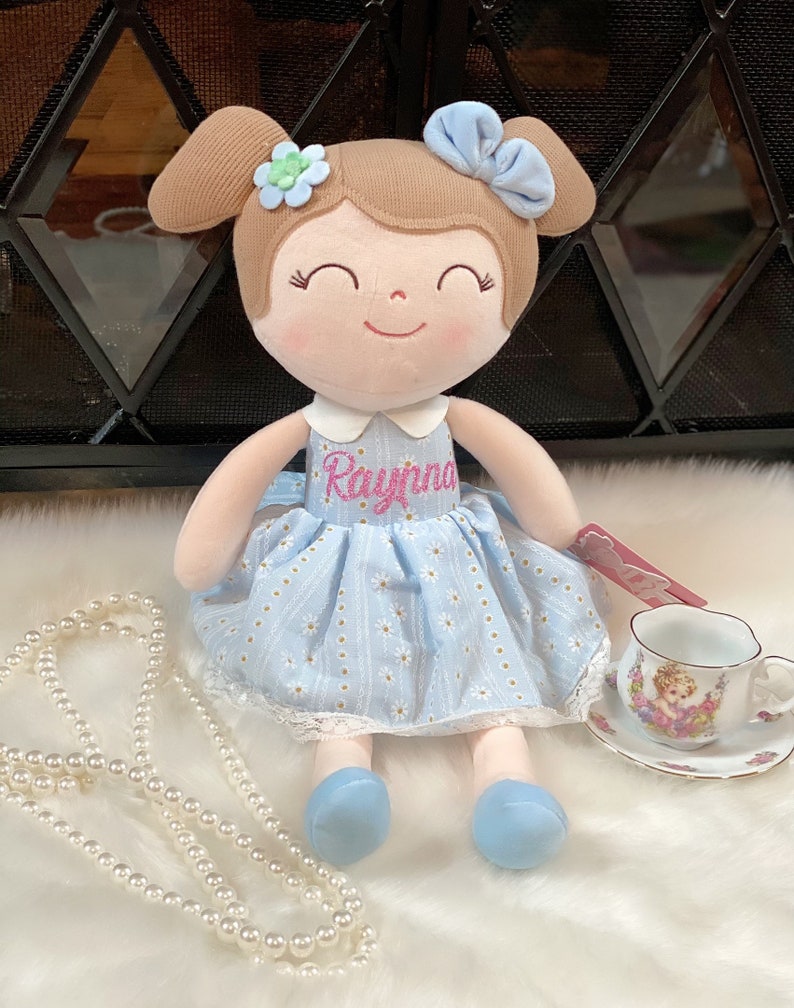 This beautiful Personalized Baby Doll is by Mama Bear Boutique Shop. Imagine her surprise when your little one discovers that this doll has her name on it! Perfect for taking to day care or preschool because there's no question whose doll this is!
11) Personalized Gifts for Kids – Tool Belt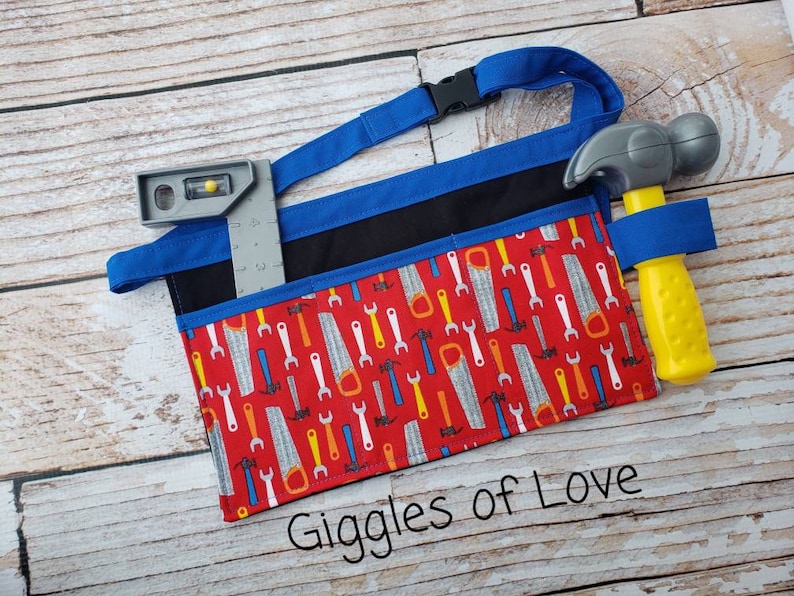 This personalized Tool Belt is by Giggles Of Love on Etsy. Take play time up a notch with this fun and functional child-size tool belt. This handy belt can hold tools, art supplies, cooking utensils and more!
12) Personalized Rainbow Hand Kite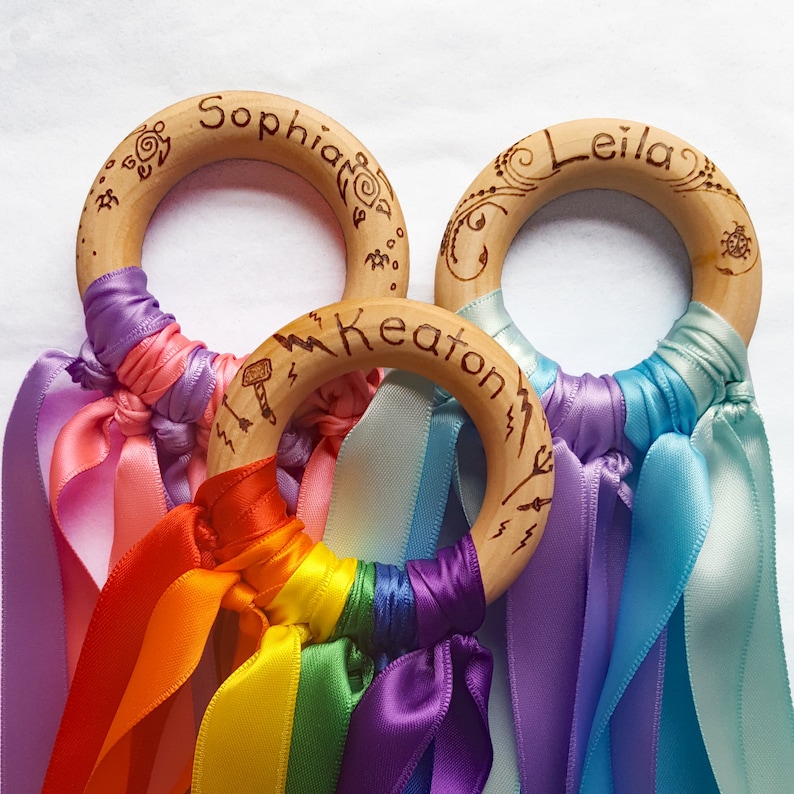 These Custom Rainbow Hand Kites are by Etsy shop Mouse Loves Pig. Engage you child in outdoor play with these amazing hand kites. Your child will love watching the ribbons fly in the wind and will love seeing their name on their hand kite!
13) Custom Pillowcase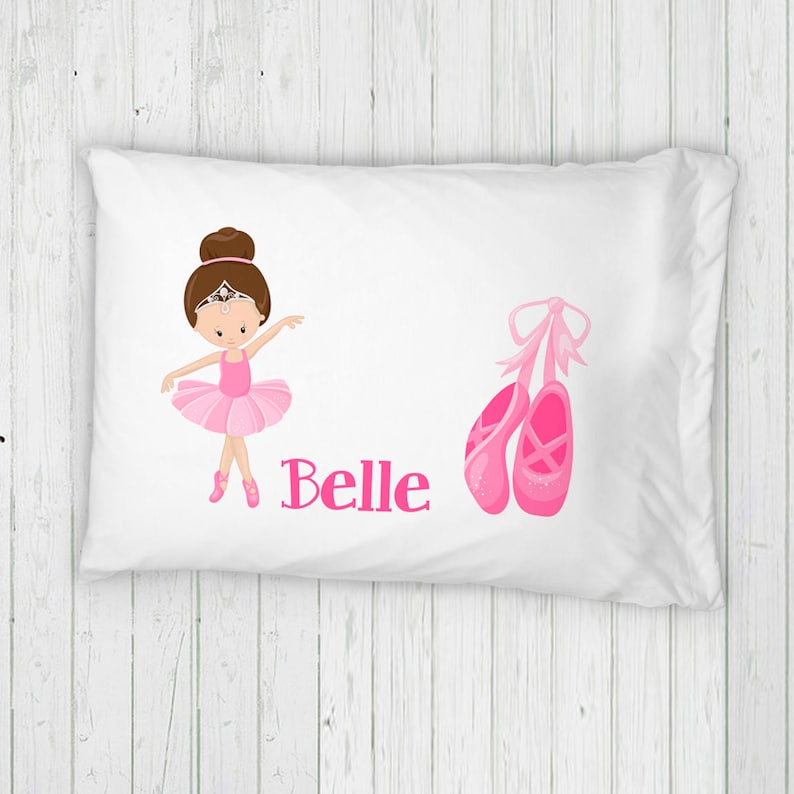 These amazing personalized Pillow cases are by Joyful Moose on Etsy. Customized with your child's name, this is sure to be a favorite gift that is used time and time again! Shopping for a boy? No worries, there's cool designs for boys too!
14) Christmas Tree Personalized Applique Shirt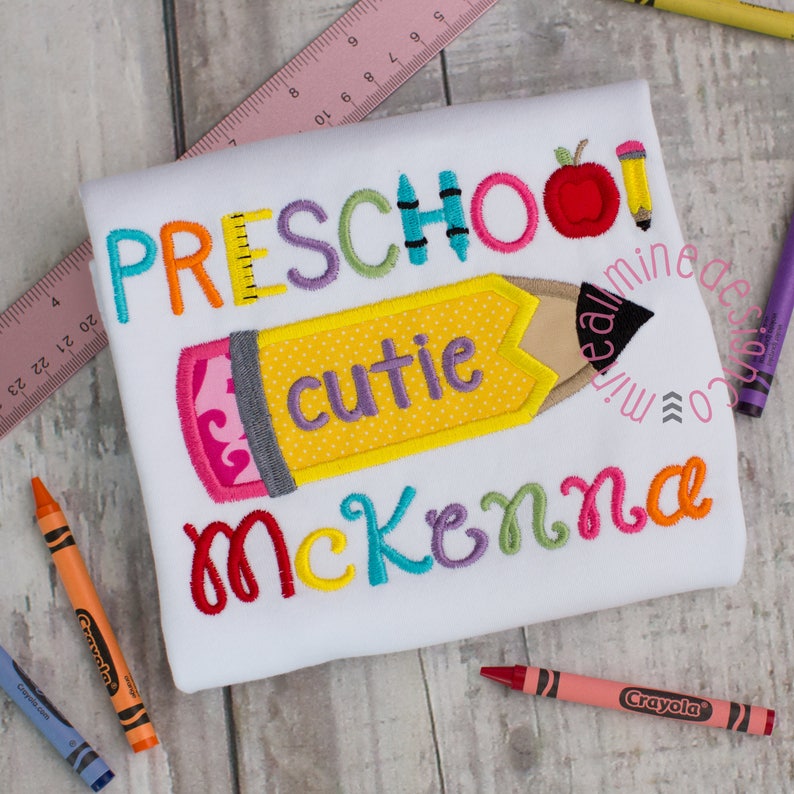 This Personalized Applique Shirt is by Mine All Mine Design Co. on Etsy. Your little one will all ready for school this adorable personalized shirt! This gorgeous applique shirt will allow her to be both comfortable and adorable for pictures!
15) Customized Hand Embroidered Name Bow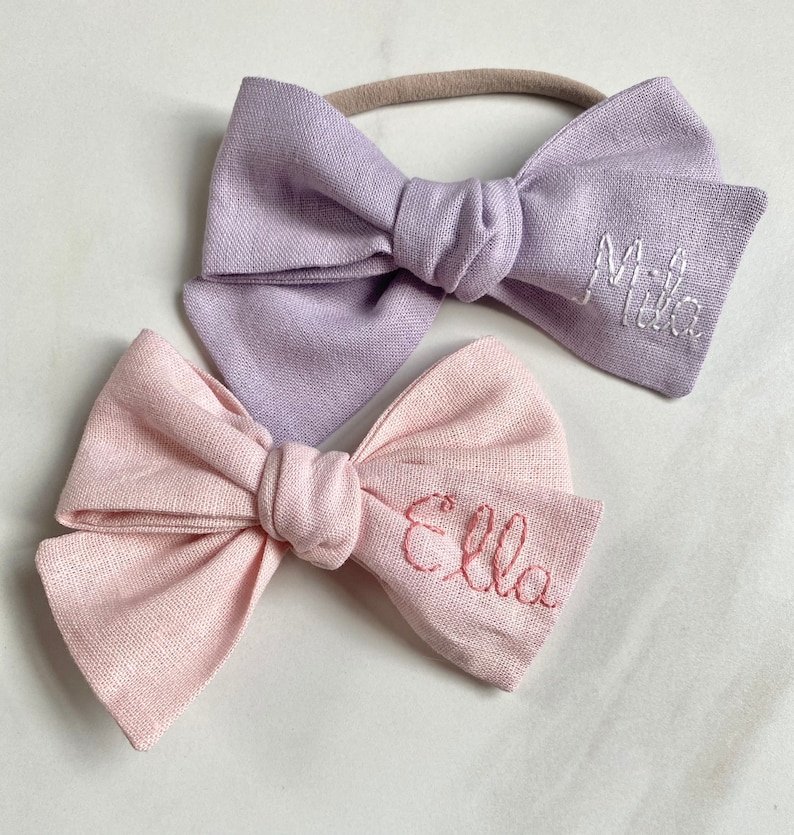 This Customized Hand Embroidered Name Bow is by Etsy shop Heartstrings Bow Co. These gorgeous bows come either as a clip or as a headband. You can even pick from a large variety of colors. So much customization!
16) Personalized Stuffed Animal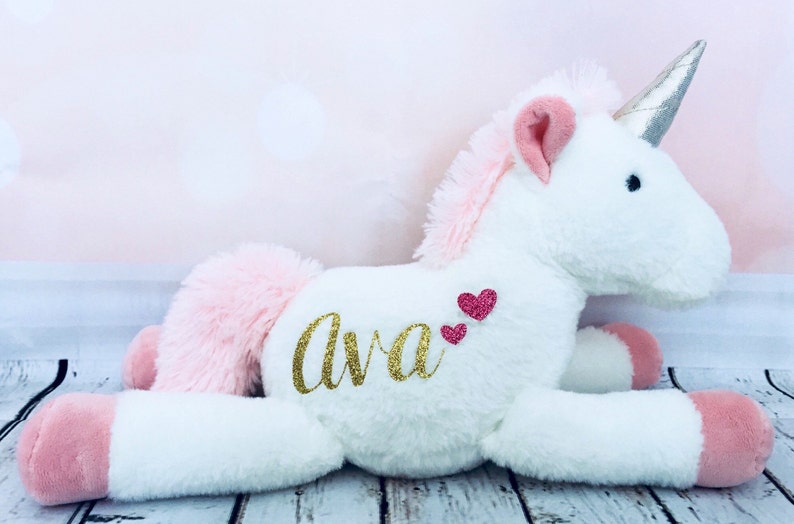 These Personalized Stuffed Animals are by Rose and Lily's Boutique on Etsy. You can choose from unicorns, monkeys, dinosaurs, bunnies, and more! There are so many choices, you are sure to find a unique gift that they will love.
17) Personalized Baby Headband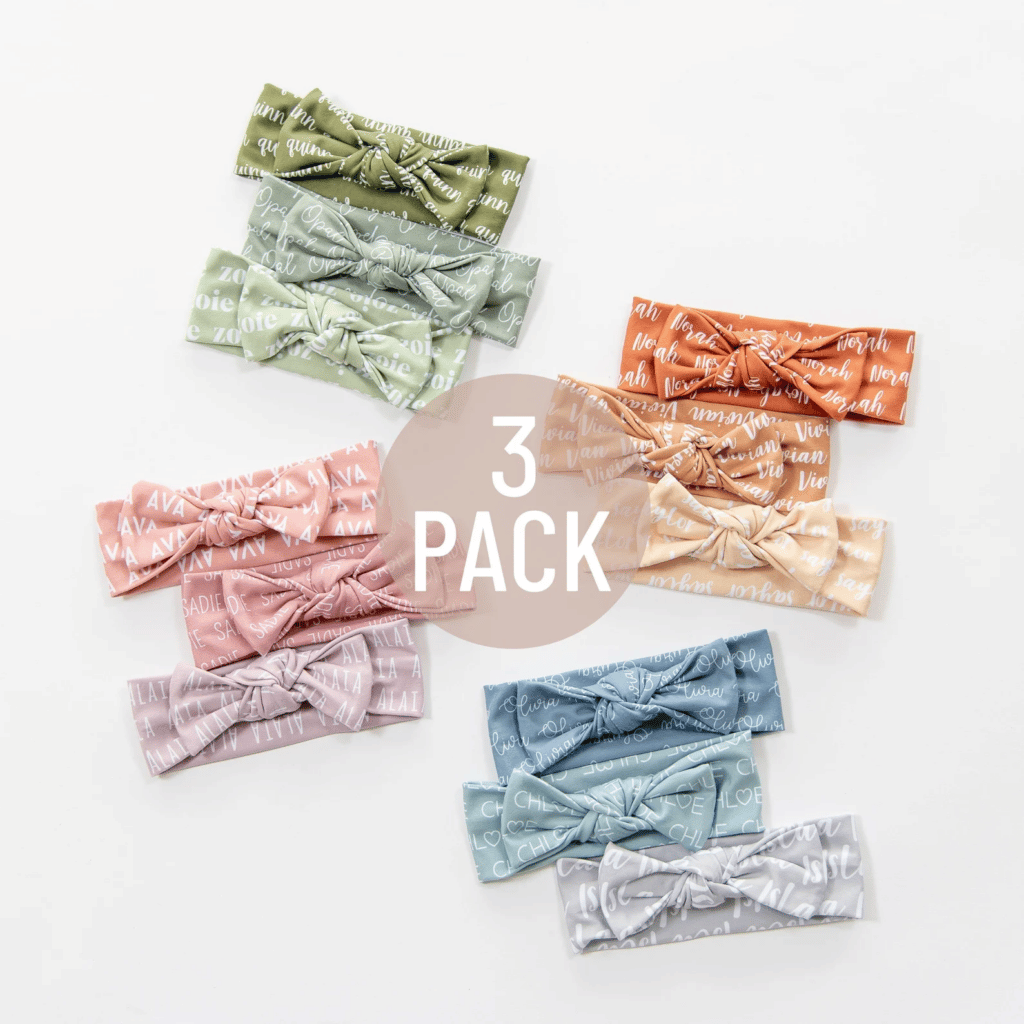 This Personalized Baby Headband is by Sugar House Swaddles on Etsy. Surprise the littlest ones on your list with a custom baby headband. Personalized with her name, it's a great gift that won't be forgotten!
18) Personalized Rainbow Abacus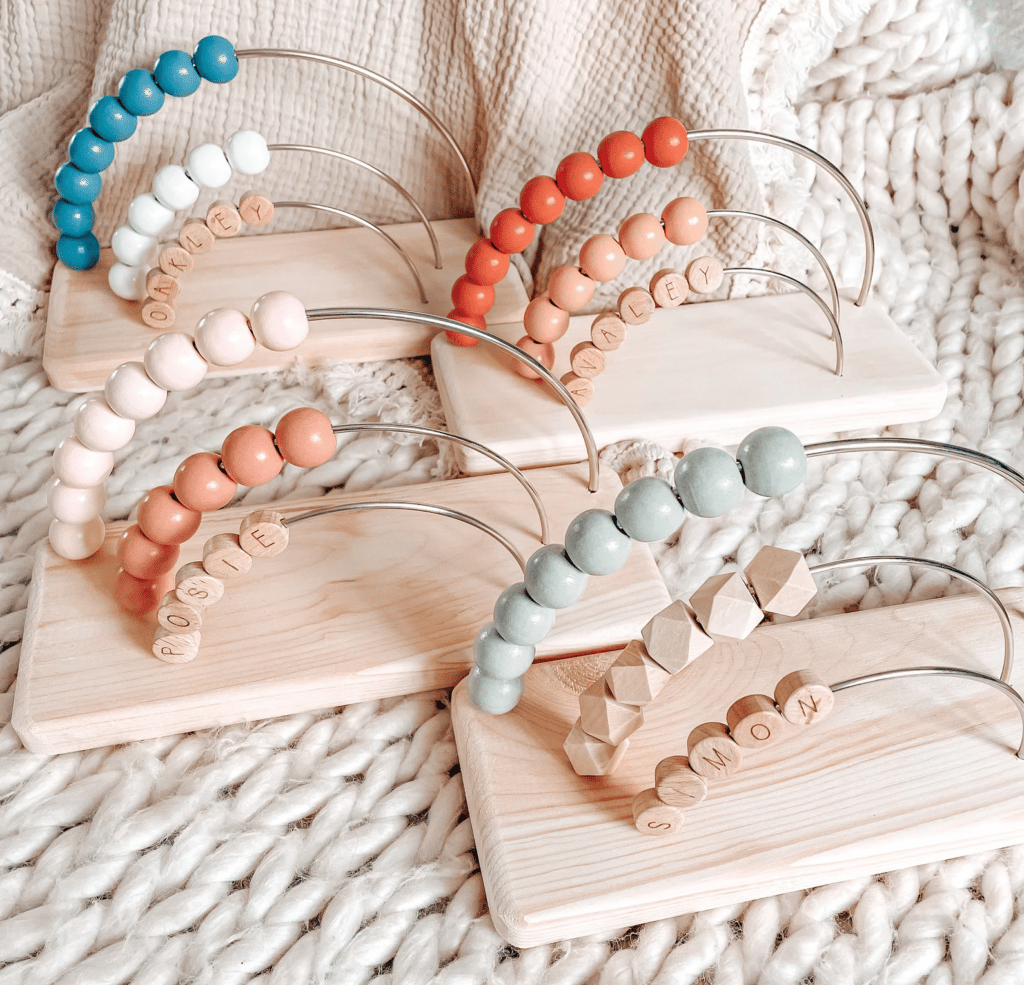 This Personalized Rainbow Abacus is by Etsy shop EvandPotique. This amazing personalized abacus will be adored by your little ones. Inspire play and fun with these amazing custom toys.
19) Personalized Headband Holder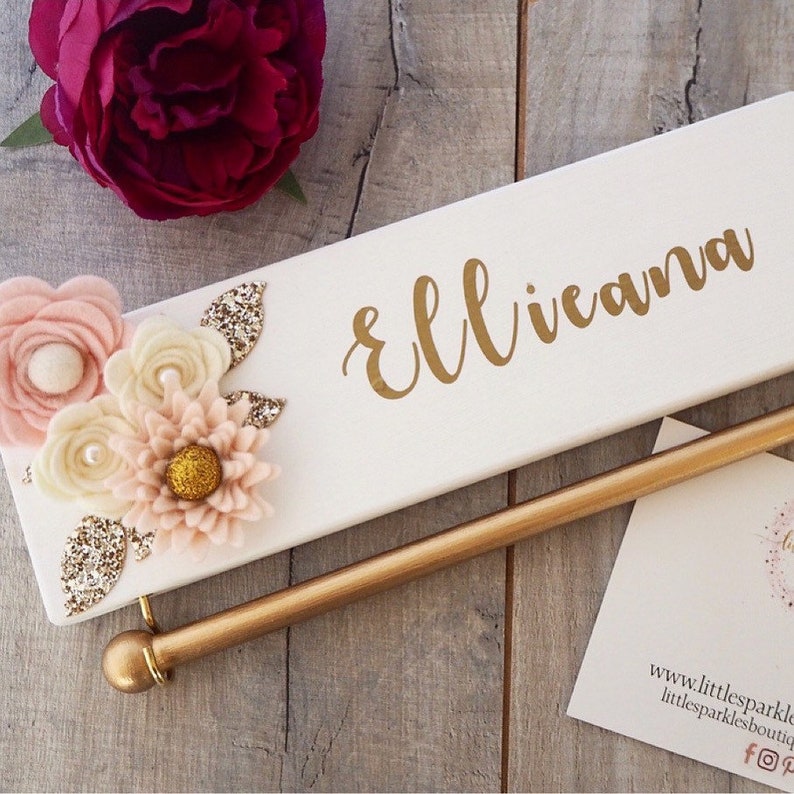 This Personalized Headband Holder is by Little Sparkles Boutique on Etsy. It's hand-painted and customized with your sweet little girl's name. What a beautiful, functional gift!
20) Engraved Wooden Truck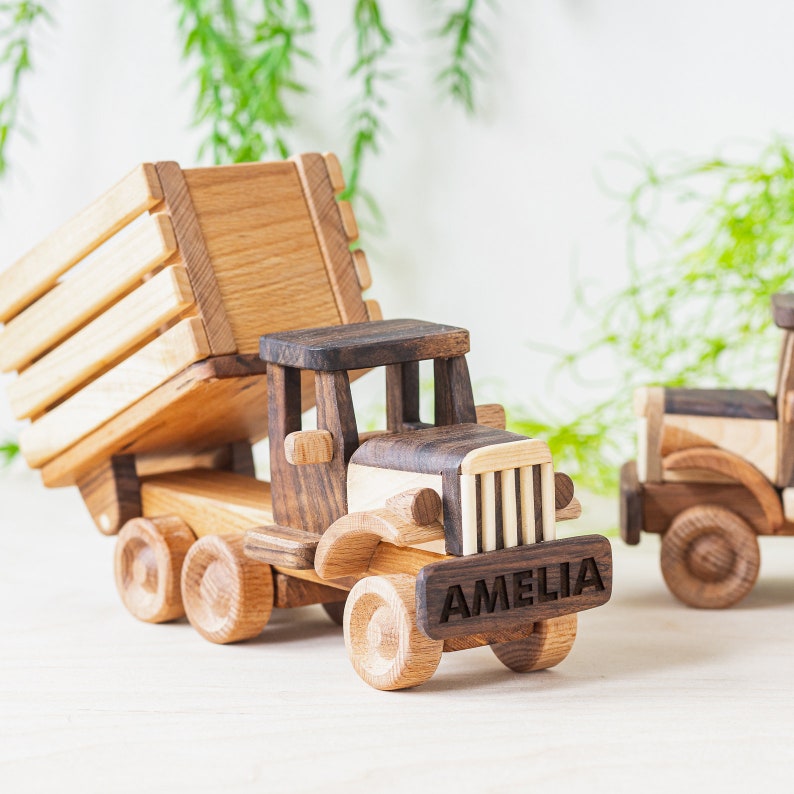 This Personalized Wooden Truck is by Kind Wood Pecker on Etsy. Quality craftsmanship, durability, and customization options make this toy one of a kind. The truck bed actually works, which will make it a quick favorite!
21) Personalized Blanket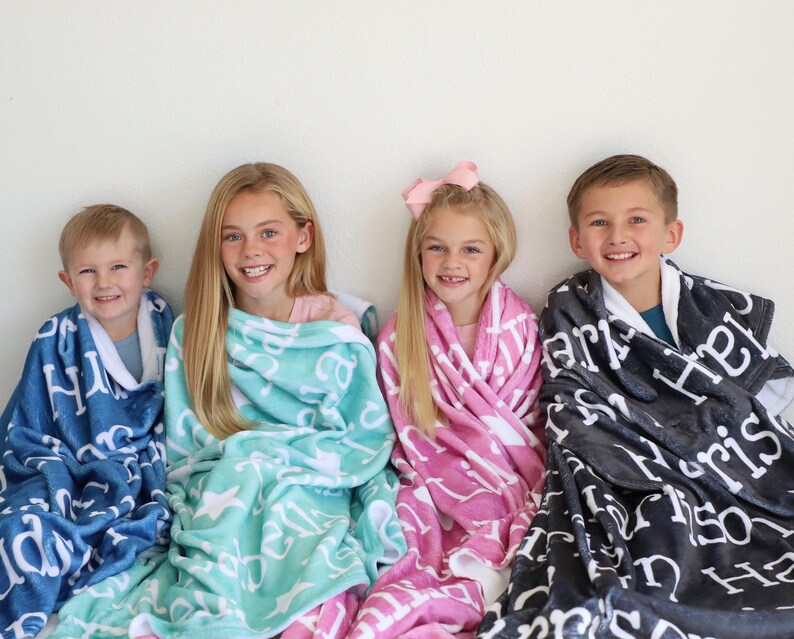 These cozy Personalized Blankets are by Etsy shop The Little Arrows. If you are looking for a fun and functional gift, these customized blankets are perfect! I love that these work for older kids as well as younger ones!
You can pick their favorite color, the font, and size. What great personalized gifts these would make for all of your kids or grandkids!
22) Kids Name Necklace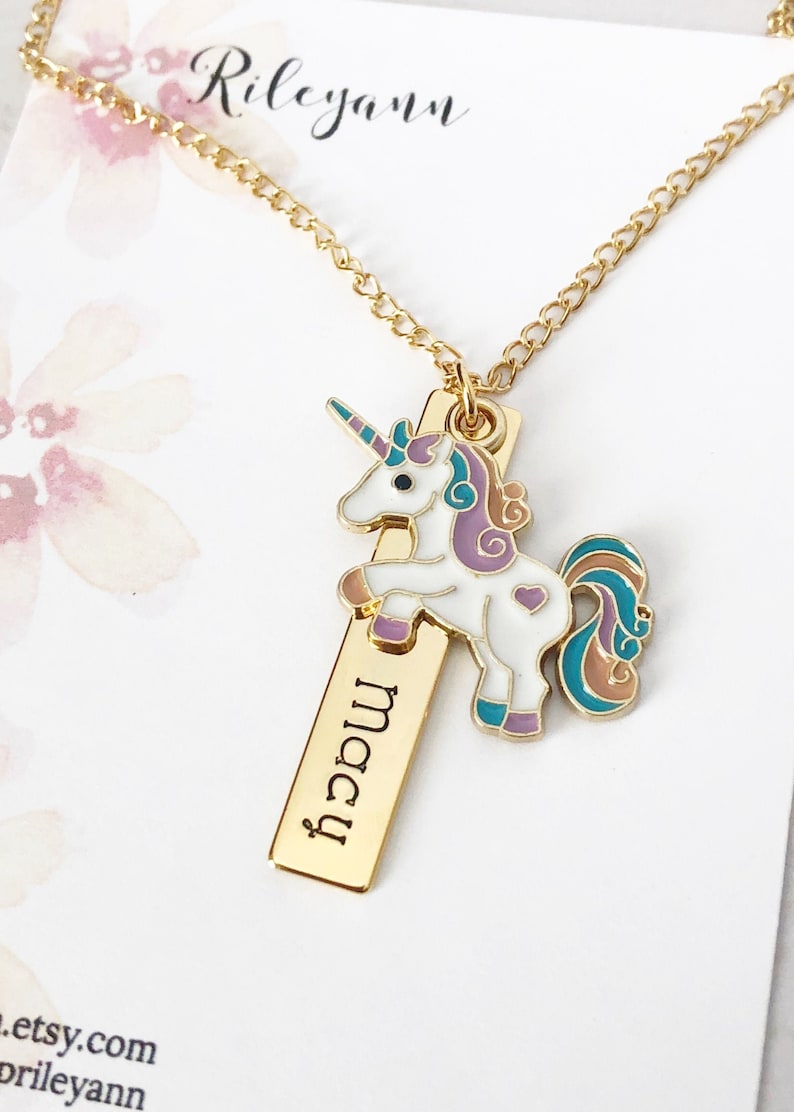 This Personalized Name Necklace is by Shop Rileyann on Etsy. Each necklace is hand stamped and sure to delight your little girl. There are other options available as well!
I hope you have found an amazing personalized gift for the kids in your life! Drop me a note in the comments and let me know what your favorites are! For more gift ideas, check out the Etsy Holiday Shop here.
More Gift Guides:
Unique Toys from Etsy – Handmade Gifts
My Top 10 Favorite Etsy Purchases