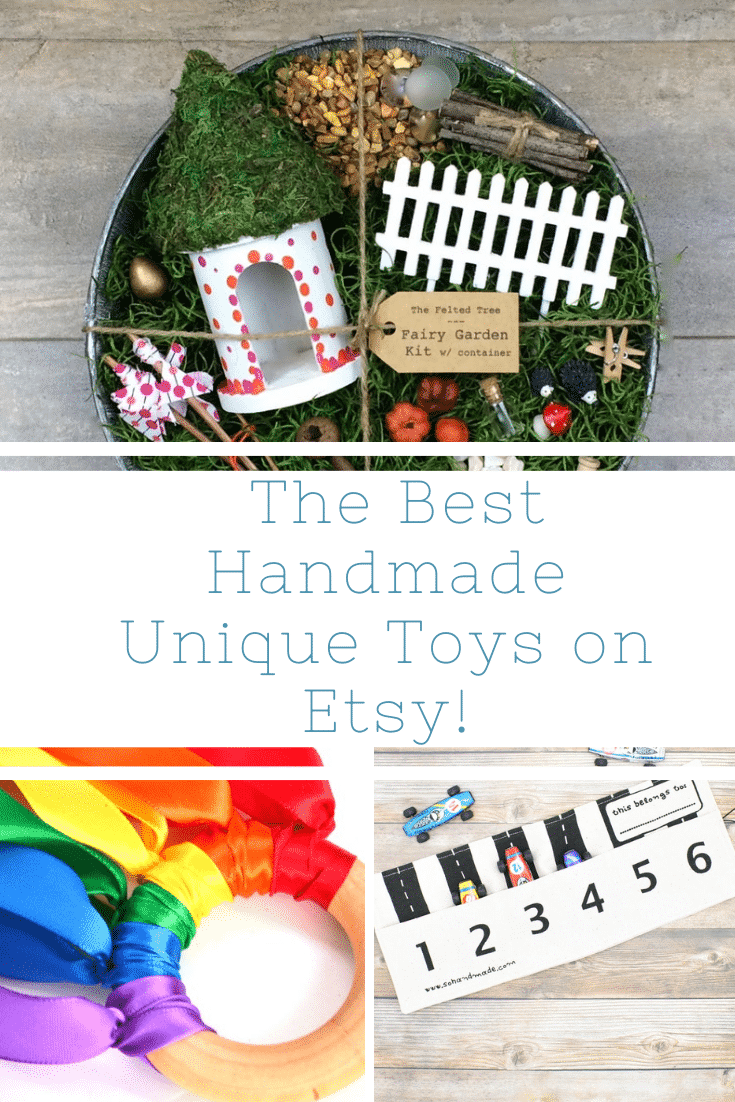 Etsy is a great place to find unique toys. If you are looking for a special gift for kids, Etsy is a great place to shop. There is so many handmade and one-of-a-kind gifts, you are sure to find something delightful.
Disclosure: This post contains Etsy affiliate links. If you click on the link and purchase an item from Etsy, I receive an affiliate commission.
1) Teepee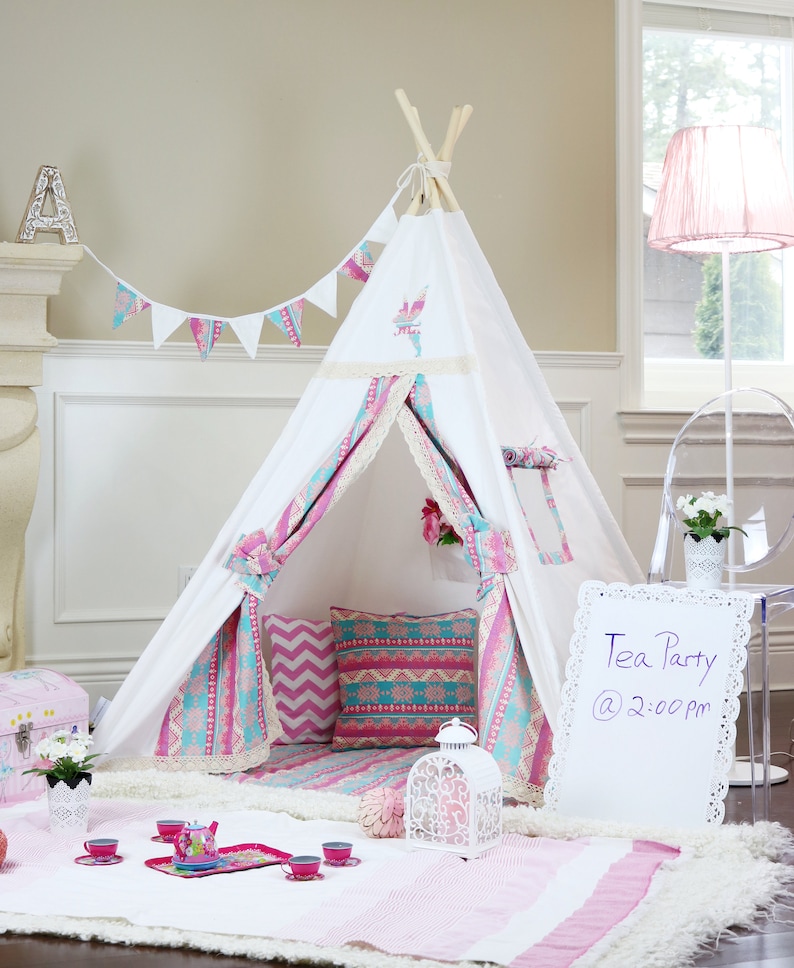 This adorable Teepee by iloveteepee on Etsy is perfect for photo shoots and stuffed animal tea parties. There's plenty of room inside for lots of fun! I love that this could inspire a cozy afternoon of reading or playing board games. Many more designs and colors are available.
2) Felt Food Cookie Decorating Set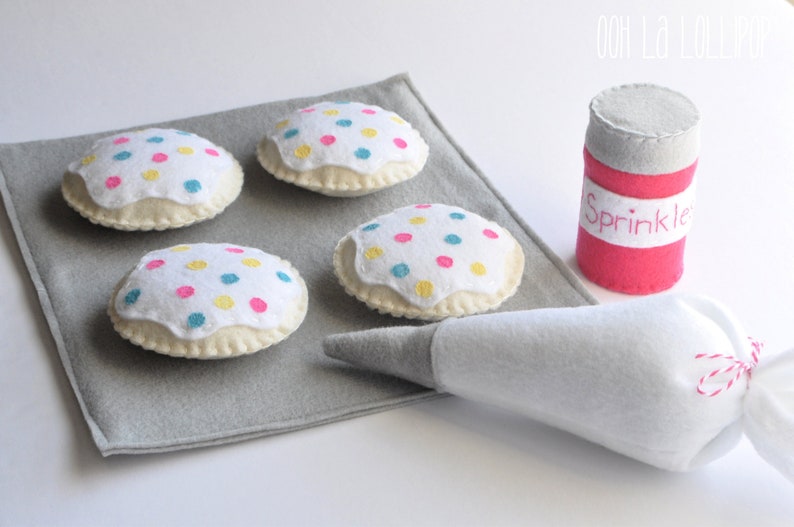 A Felt Cookie Decorating Set is sure to delight any child. They can pretend to pipe icing and add sprinkles to these adorable sugar cookies. Ooh La Lollipop on Etsy sells all kinds of unique gifts for children including felt food sets, child size aprons, and purses.
3) Waldorf Hand Kite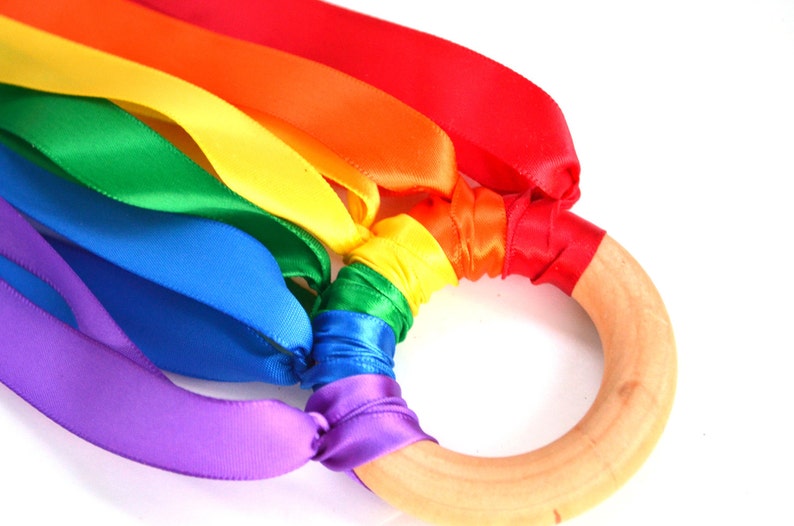 A Rainbow Waldorf Hand Kite is perfect for the child who loves to run and dance. Great for both indoor and outdoor play, this toy is sure to help your child use their imagination. Be sure to visit Bright Life Toys on Etsy for one of these great kites and check out their other fun gifts as well.
4) Wooden Bow and Arrows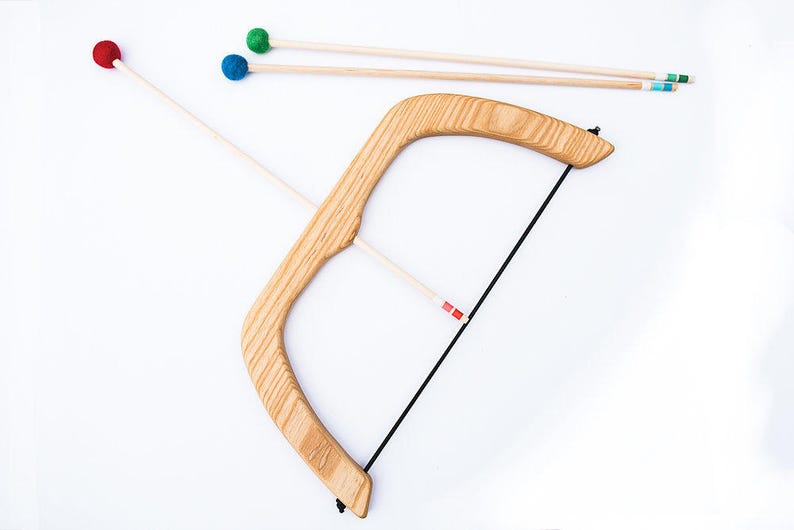 This amazing Wooden Bow and Arrow Set is made by From Jennifer on Etsy. I love how this encourages outdoor play and hand/eye coordination. This shop is full unique handmade wooden items.
5) Mermaid dolls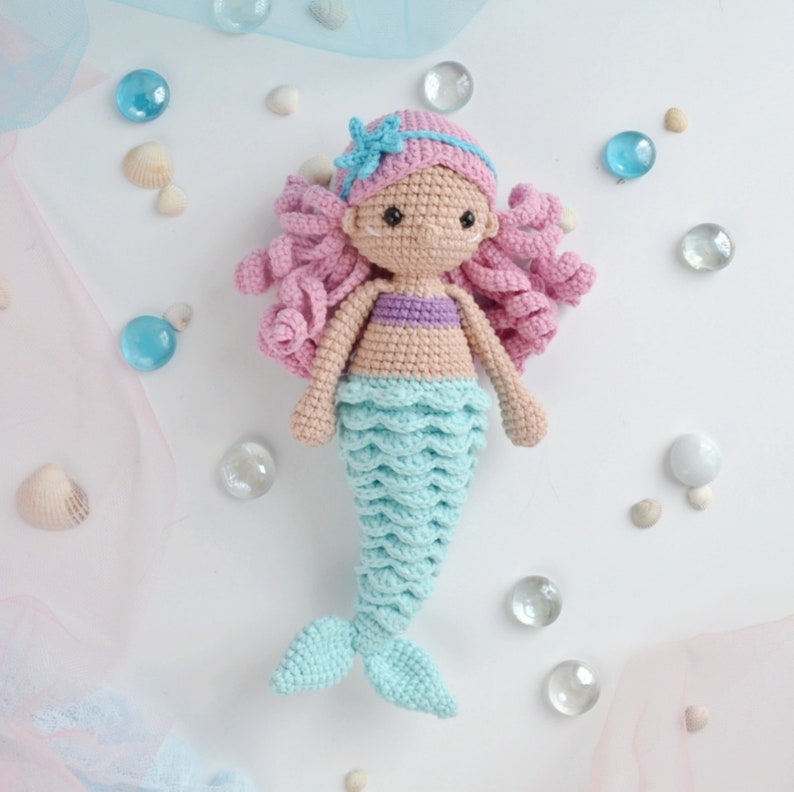 These charming Mermaid Dolls by Hello Polly Toys Shop perfect for the mermaid fans in your life! Every little girl I know would be thrilled to unwrap one of these beautiful dolls!
6) Custom Name Puzzle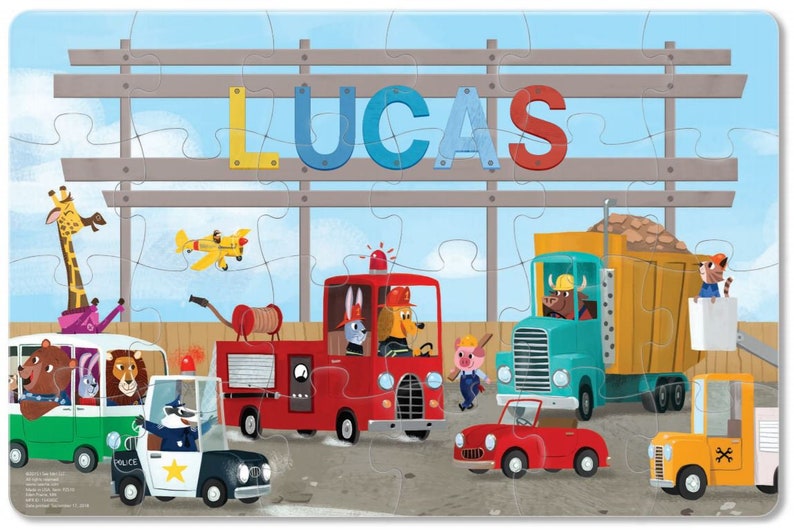 This Custom Name Puzzle by I See Me Books US is perfect for little ones who are learning to spell their own name. It's such a fun gift idea that is also a great learning tool. Check out more unique gifts in this Etsy shop!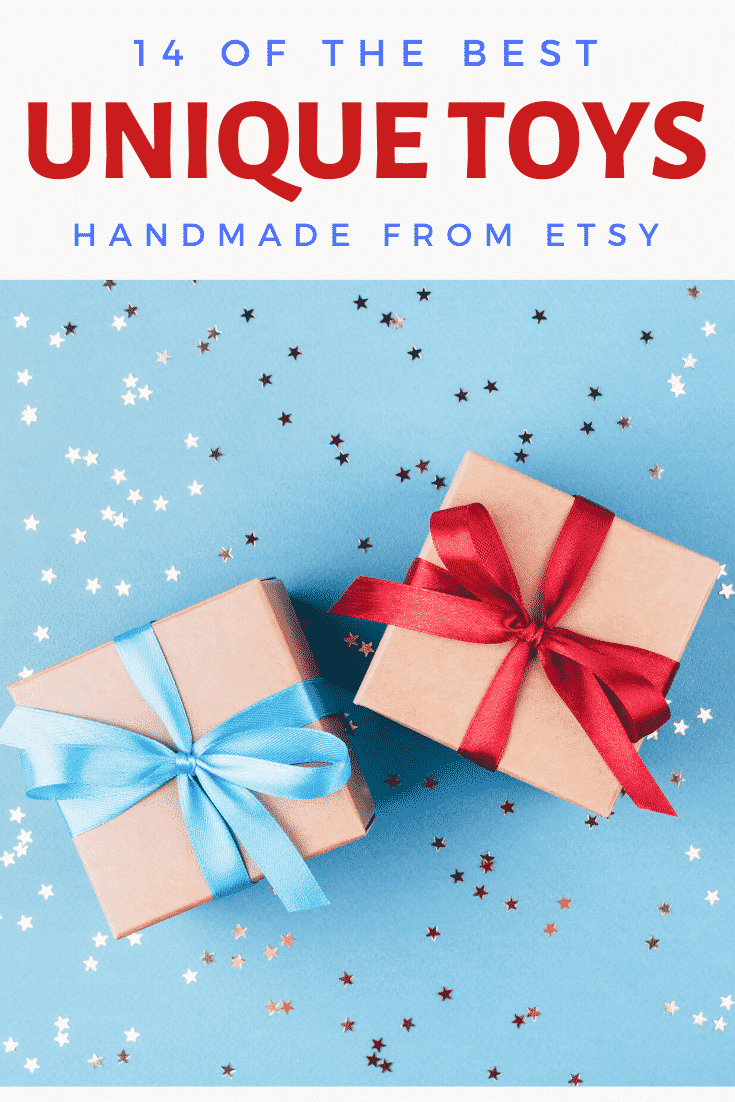 7) Play Mat for Kids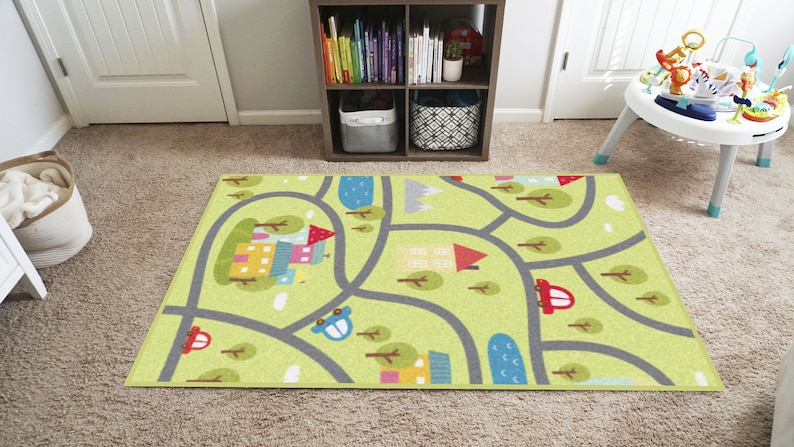 An extra large size Play Mat is a great gift for sparking imagination and creative play. Custom Home Rugs on Etsy makes personalized rugs. Other options are available including a train track rug!
8) Fairy Garden Kit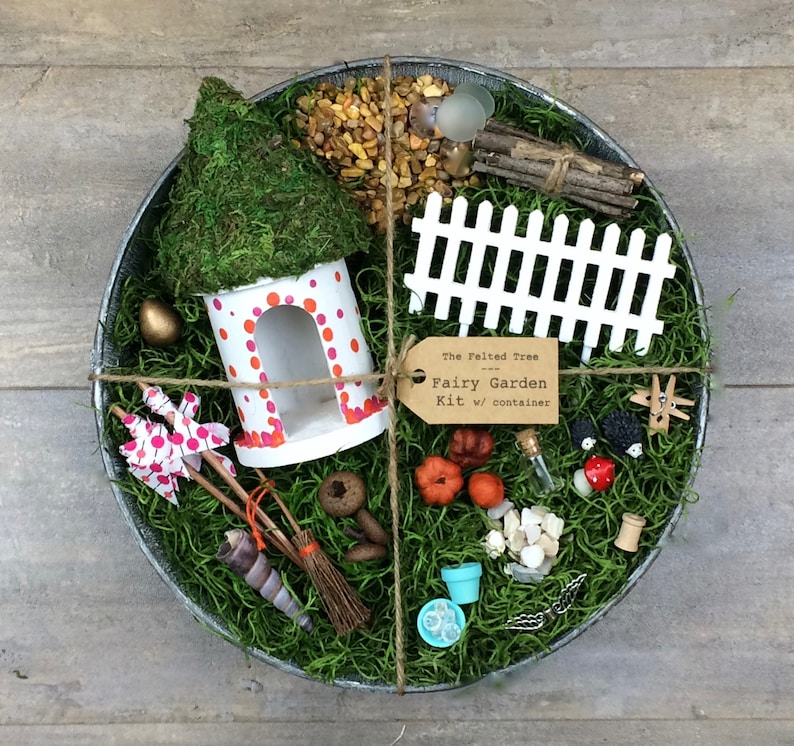 A Fairy Garden Kit by The Felted Tree is perfect for the child who loves arts and crafts. The set contains everything you need to create a fairy garden…even the container! Check out the other fun fairy accessories and sets in their Etsy shop!
9) Printable Play Dough Mats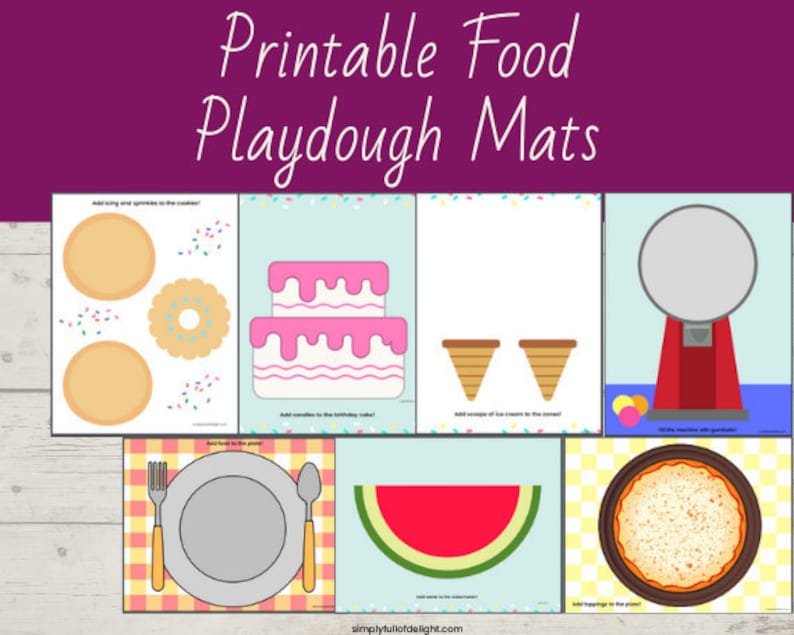 These Food Play Dough Mats are from my Etsy shop Simply Full of Delight. Simply print and laminate or place in a plastic sheet protector and you've got play dough mats that will inspire your child to play with play dough for long periods of time. Grab these and pair them with some play dough for a super fun gift!
10) Unicorn Headband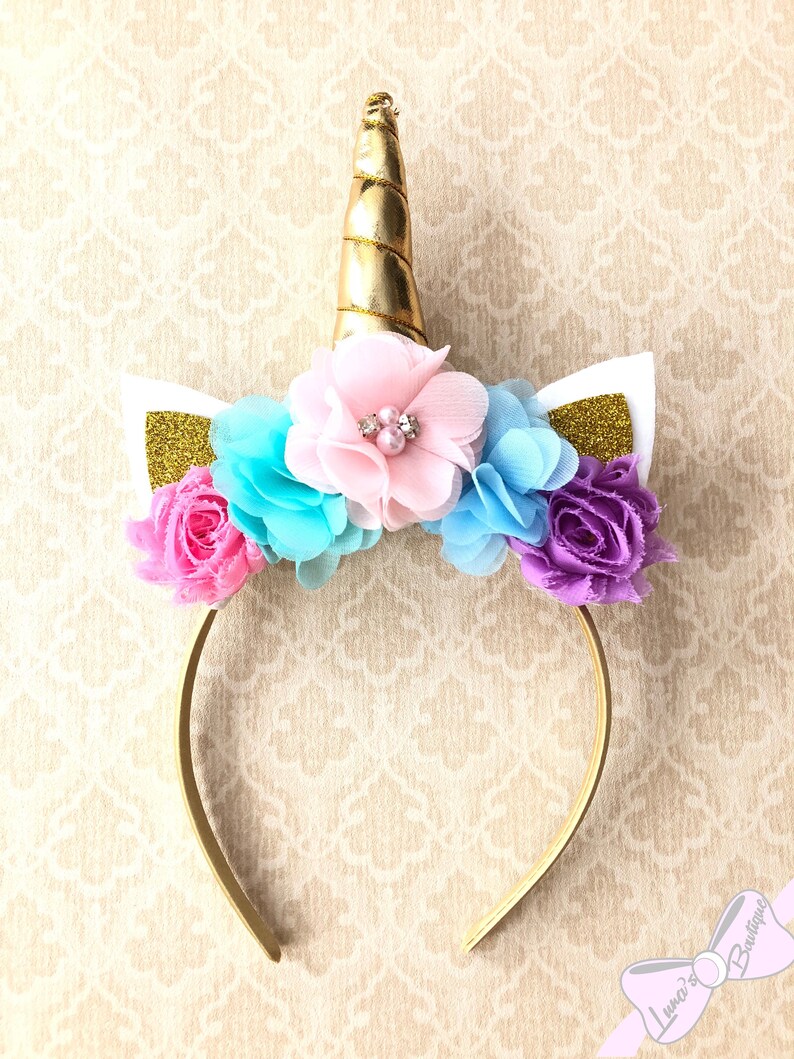 This Unicorn Headband from Lunas Bowtique NJ is perfect for dress up time or photo shoots! I love the inspiration this provides for pretend play. This Etsy shop is full of fun and unique headbands and bows.
11) Car Roll Play Mat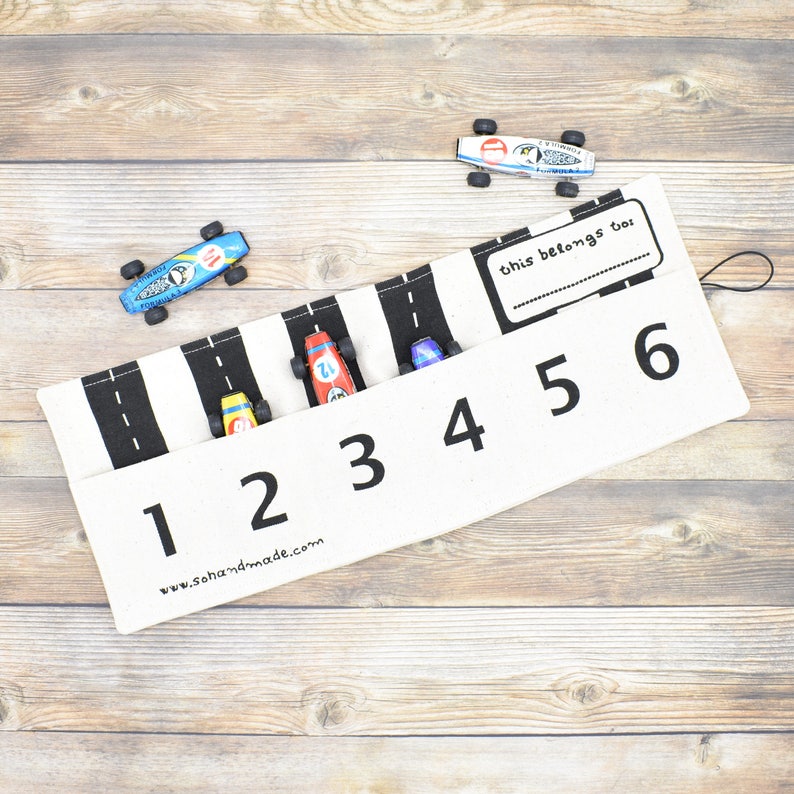 SO Handmade on Etsy makes the most adorable play mats for kids. These are terrific for putting in your diaper bag to keep kids busy in church, restaurants, and on the go. I love how this Car Roll Play Mat teaches simple numbers and fine motor skills while keeping your toddler busy.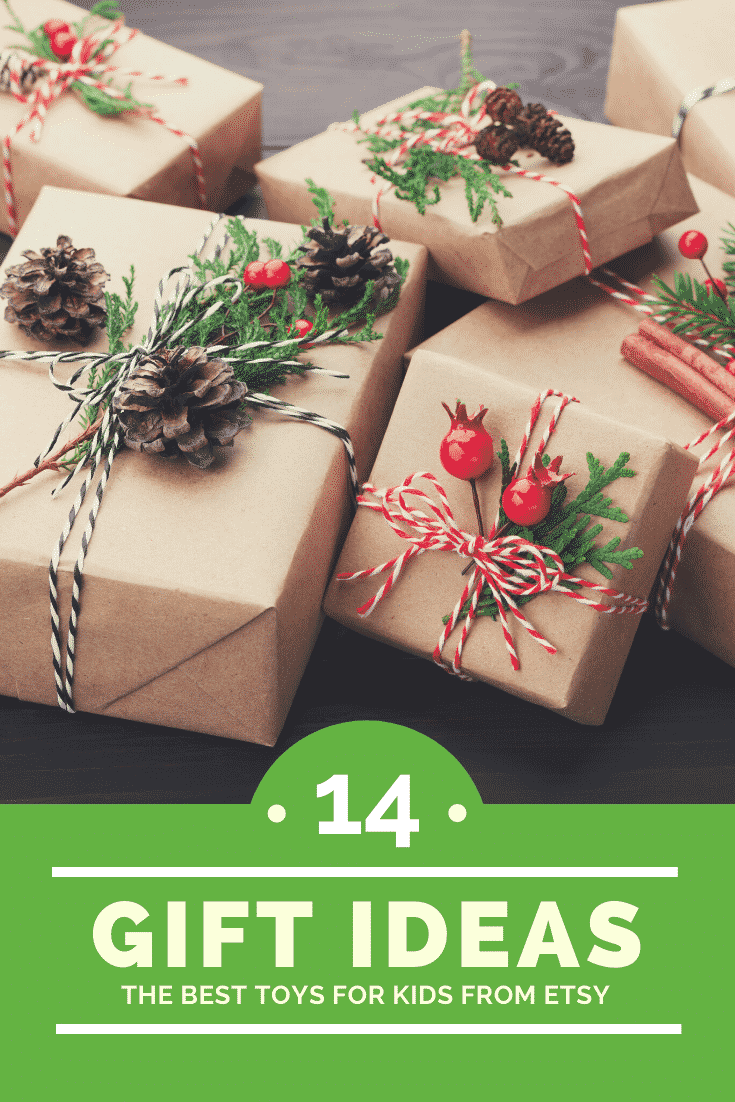 12) Super Hero Cape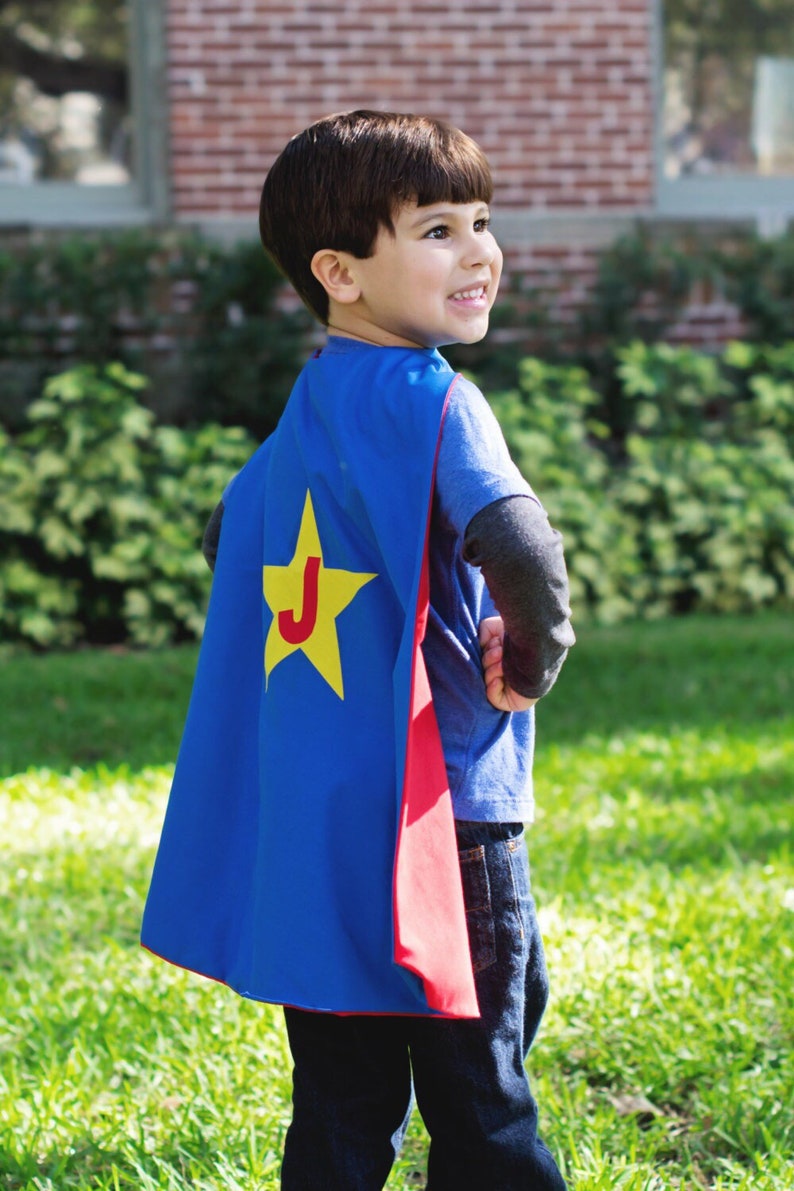 Custom Super Hero Capes are a big hit for any kid! Custom Cape Shop on Etsy makes unique super hero capes in every color and style imaginable! You'll have your favorite little super hero outfitted and flying in no time!
13) Unicorn Sewing Kit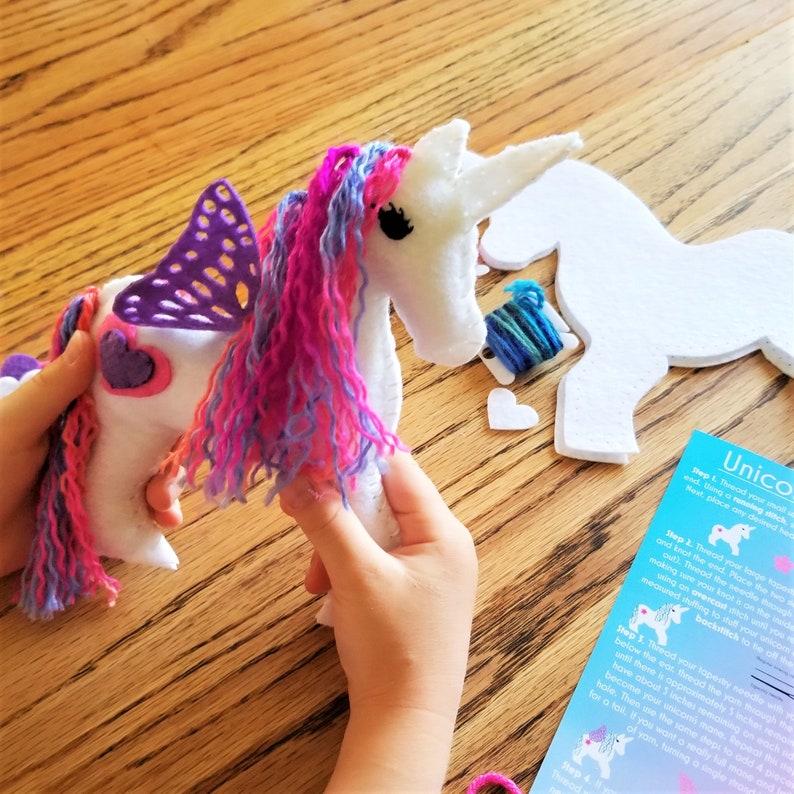 This Unicorn Sewing Kit by Wildflower Toys is perfect for the child who loves arts and crafts! It comes with everything needed to sew and create 2 unicorn plush animals. I love that it is made for children, teaches sewing skills, and inspires creativity. Check out the other fun craft kids in this Etsy shop!
14) Felt Christmas Tree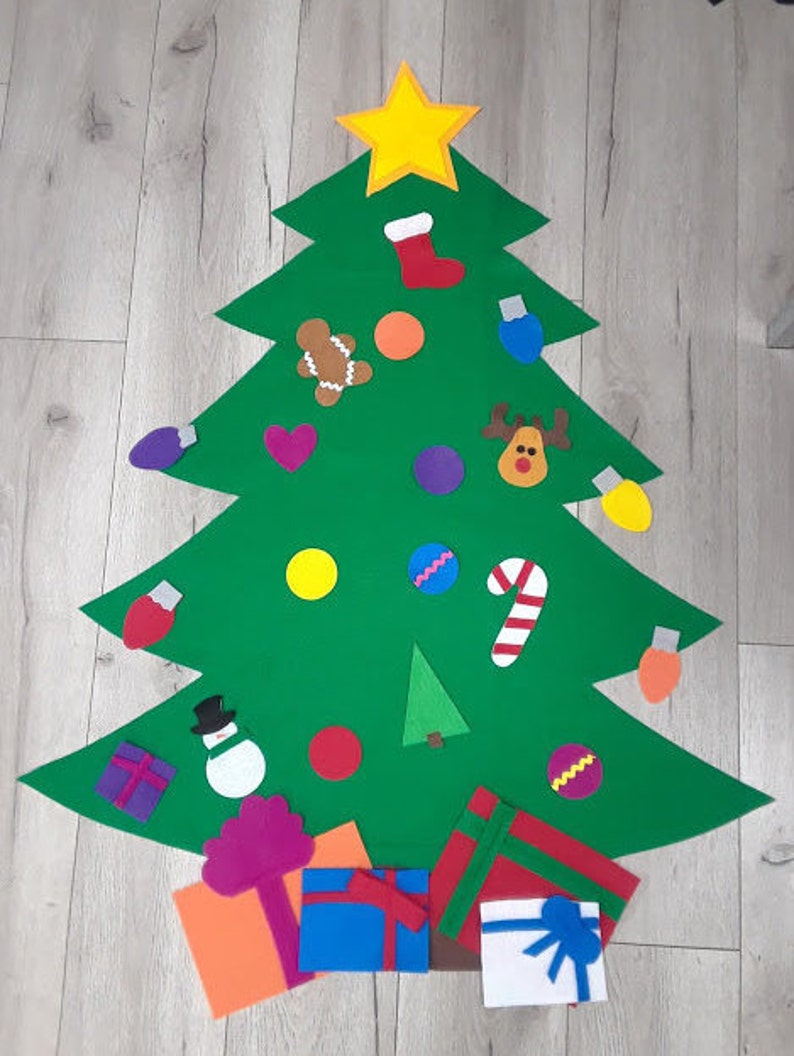 This adorable Felt Christmas Tree set by Badges Bags And More is perfect for the holiday season. Kids can have fun decorating and redecorating their own Christmas tree over and over. Check out the other fun gifts in this Etsy Shop.
I hope you enjoyed checking out some of the unique toys and handmade items found on Etsy! Be sure to pop on over to Etsy.com this holiday season and support small businesses while finding unique gifts for your family and friends. For more unique toy ideas be sure to read My Top 10 Favorite Etsy Purchases.
Other Articles you might enjoy:
Best Gifts for Kids – A 2019 Gift Guide
Gifts for 4 year olds – promote learning & creativity
My Top 10 Favorite Etsy Purchases
Disclosure: This post contains Etsy affiliate links. If you click on the link and purchase an item from Etsy, I receive an affiliate commission.