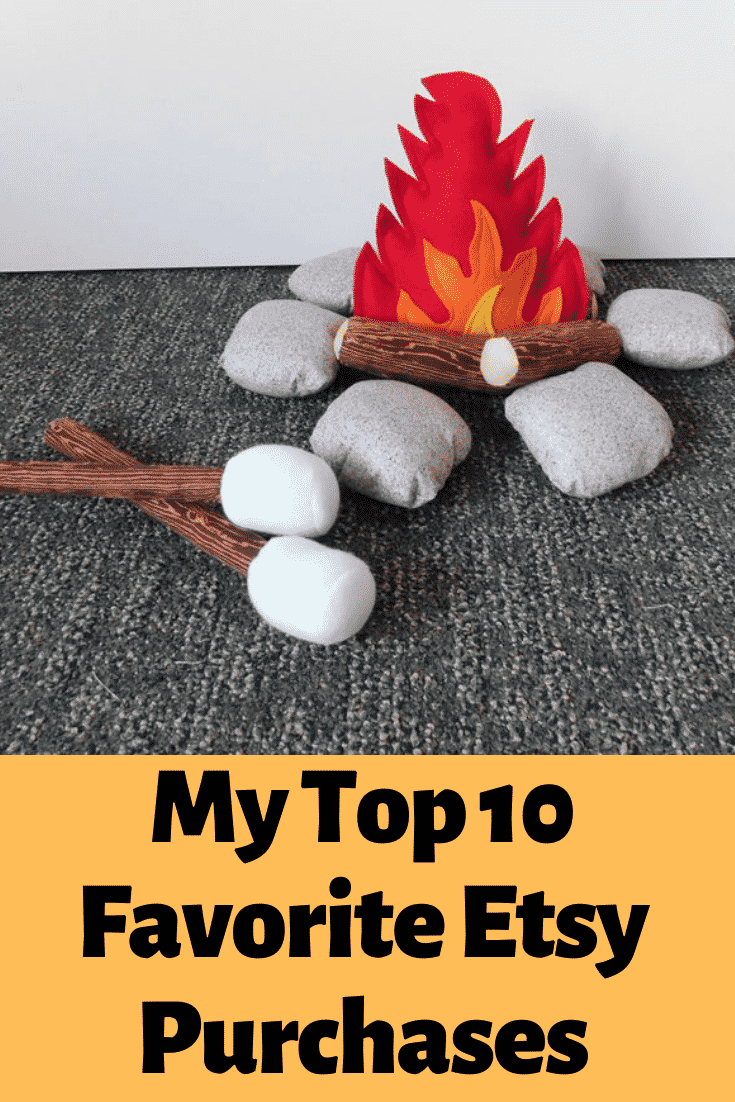 Etsy is the perfect place to look for unique gifts and items from around the world. Etsy.com is made up over a million independent shops.
I am an Etsy shop owner, which also means that I love to shop on Etsy as well. I love supporting other small business owners like myself and of course, I love the amazing and unusual items that I find while shopping on Etsy.
I've compiled a list of my top 10 favorite Etsy purchases. I hope you discover something new that you love too!
Disclosure: This post contains Etsy affiliate links. If you click on the link and purchase an item from Etsy, I receive an affiliate commission at no cost to you.
1) Baby's First Christmas Ornament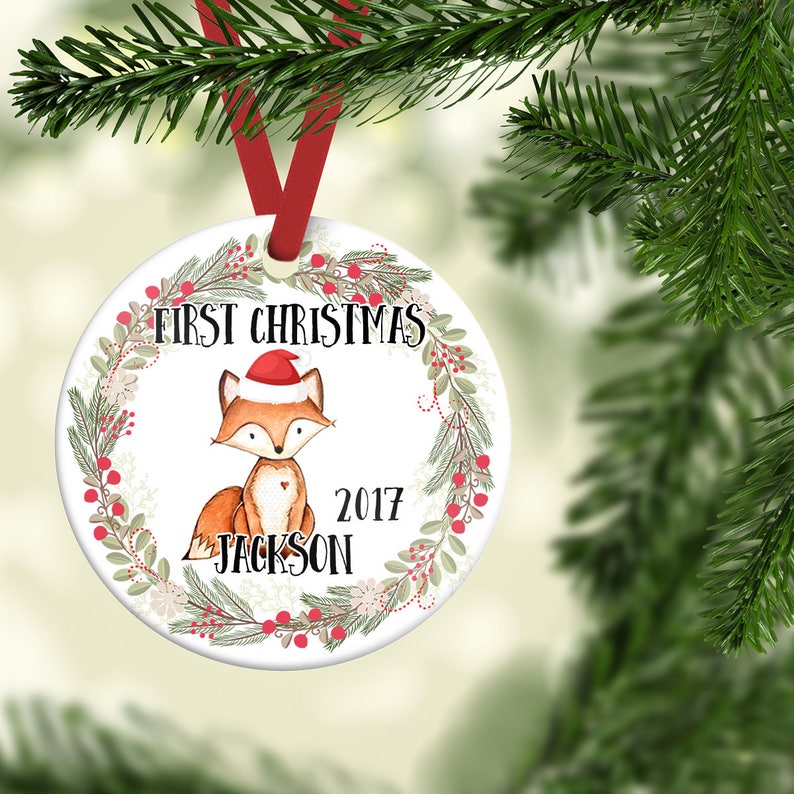 This Baby's First Christmas Ornament by Blue Fox Gifts makes me smile every time I see it. Not only is it personalized but I love the woodland theme. It is amazing quality and I'm certain it will last for years.
2) Rainbow Trees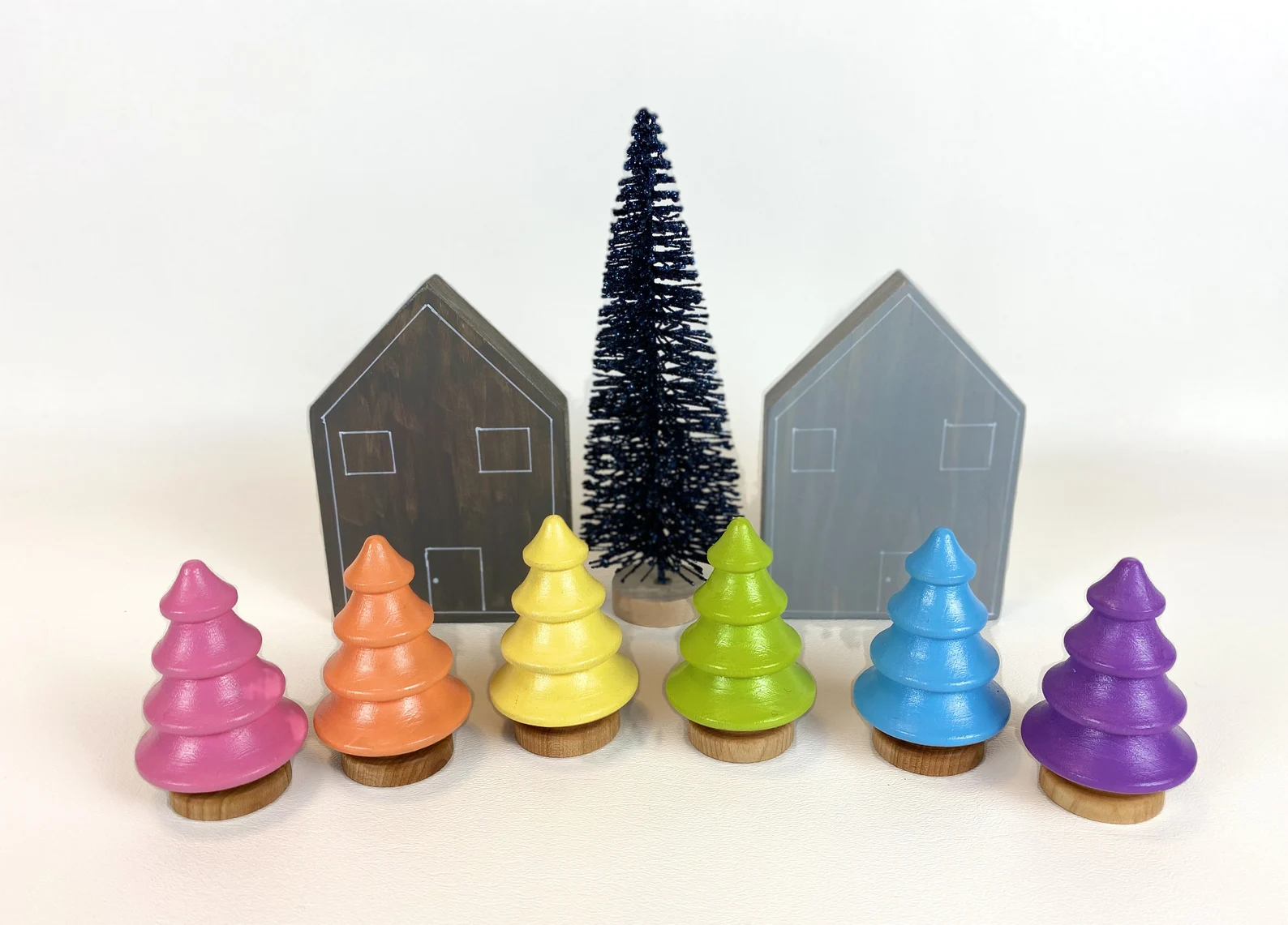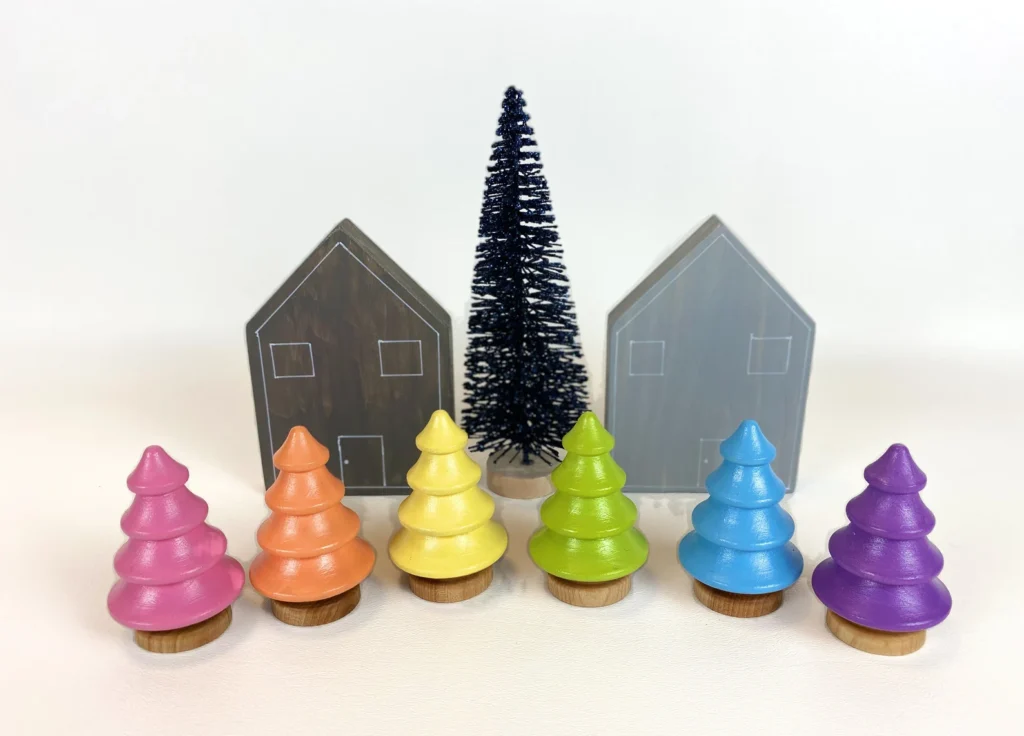 These adorable Wooden Rainbow Trees are from Just Add Imagination Co. on Etsy. My kids love using these in pretend play and for our sensory bins! We've used them for making a fun Fairy Sensory play idea as well as woodland themes.
So cute and absolutely high quality. We've also bought a wooden fairy, an astronaut, and a rocket from this Etsy shop as well. LOVE this shop and everything it creates!
3) Cross-body purse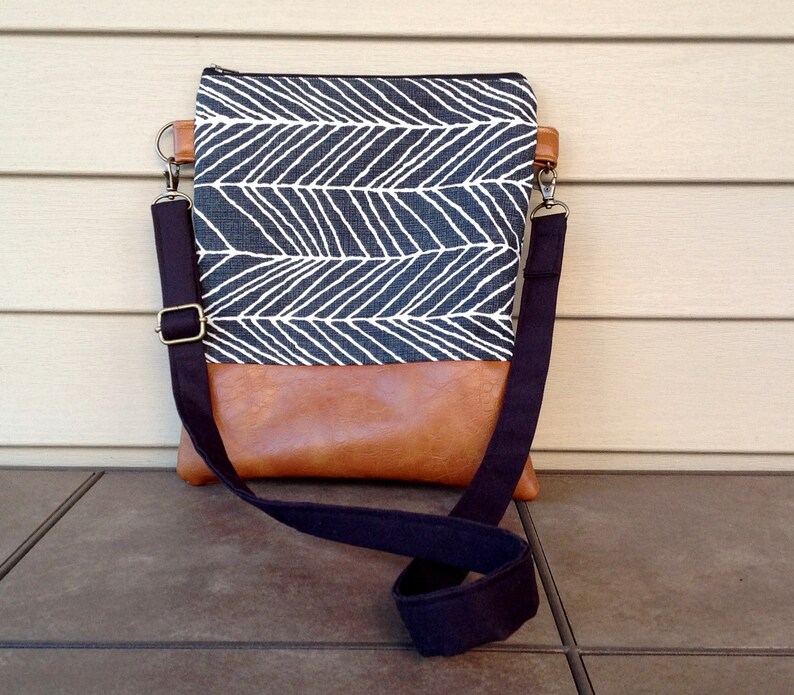 I am a huge fan of the Crossbody Purses by the Etsy shop Lillie and Miley. I have a black and white striped crossbody purse and it is one of my all-time favorite purses. The sewing and materials are top of the line and I love the little inner pocket that holds little necessities. It's cute and functional!
4) Kids Campfire Play Set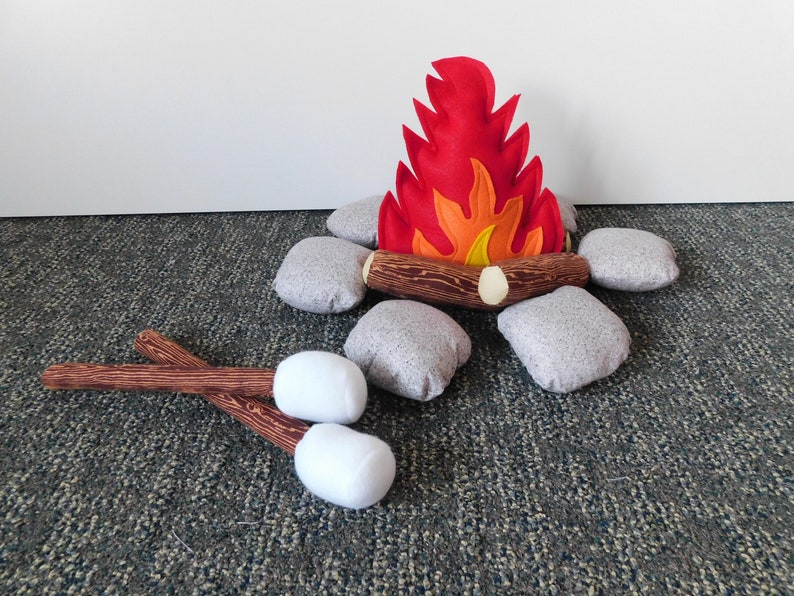 This Kids Campfire Play Set made by
Chimera Custom Quilts is the perfect Christmas gift. Shh…don't tell my kids, but I'm about to wrap this up for them to set under our tree this year! It comes with everything your children need to make a pretend campfire and roast marshmallows. It's so adorable and unique! My kids are going to flip!
5) Vintage Fisher Price Little People Sets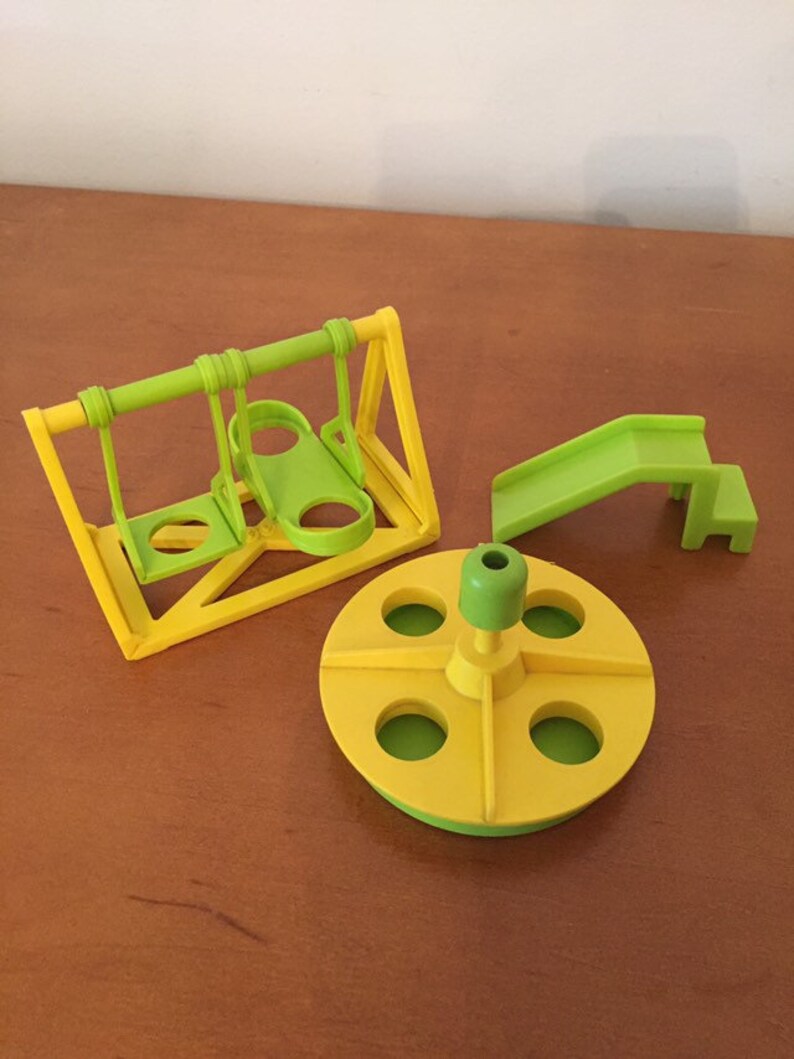 Something fun about Etsy is that you can also shop for unique vintage items. My son has recently been obsessed with my old Fisher-Price Little People toys. I found this amazing vintage playground set for him in Kells Vintage Toys on Etsy. This Etsy shop is full of treasures from the past in impeccable condition.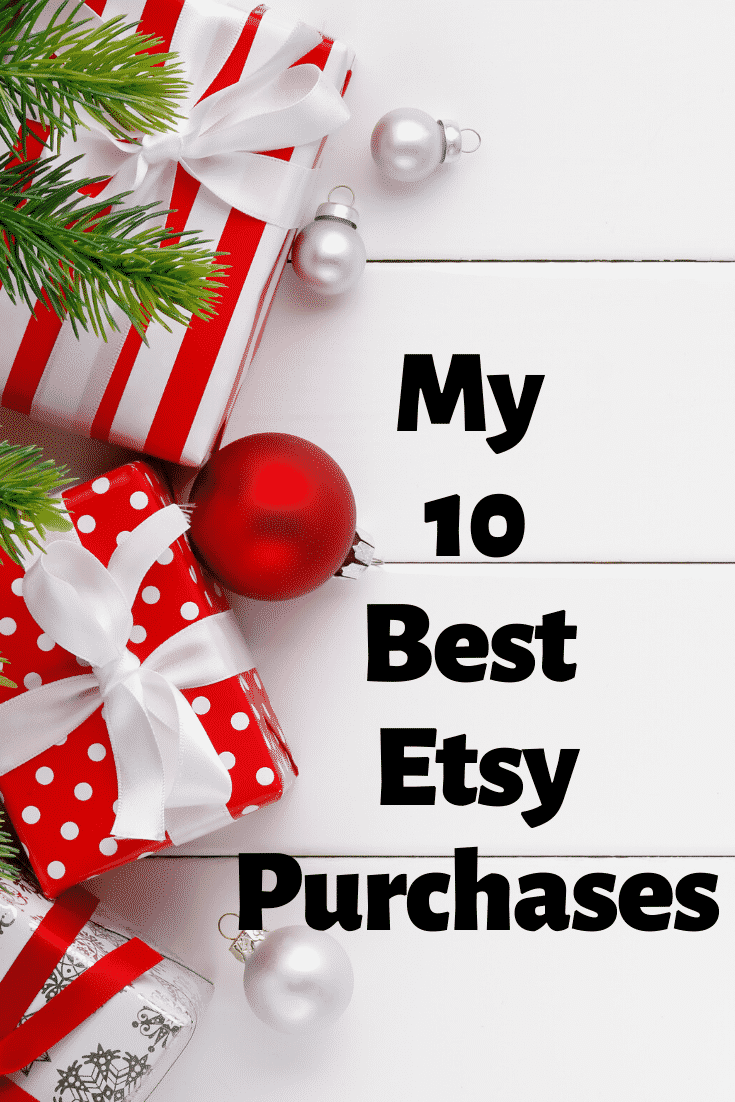 6) Wooden Slingshot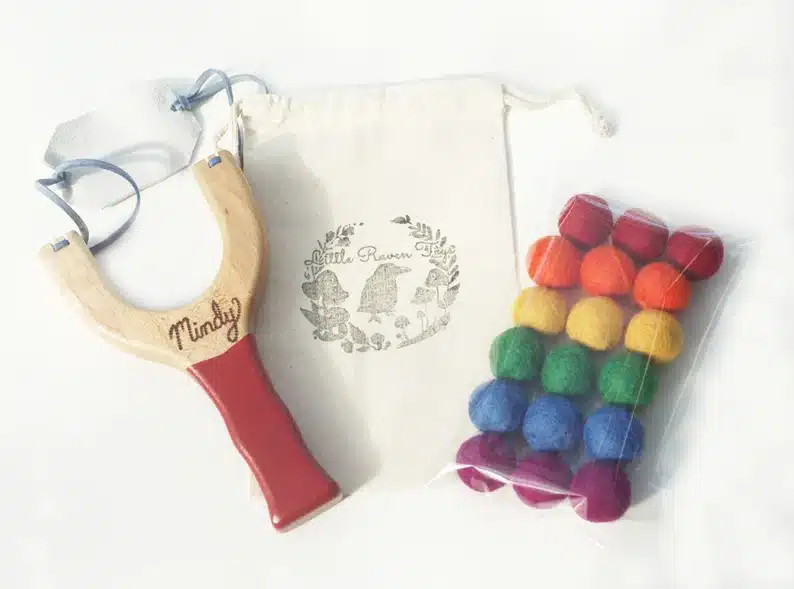 This Wooden Slingshot by Little Raven Toys makes the perfect gift for kids of all ages.
It shoots smoothly and yet the felt balls are so soft that they won't break things.
7) Wooden Bow and Arrow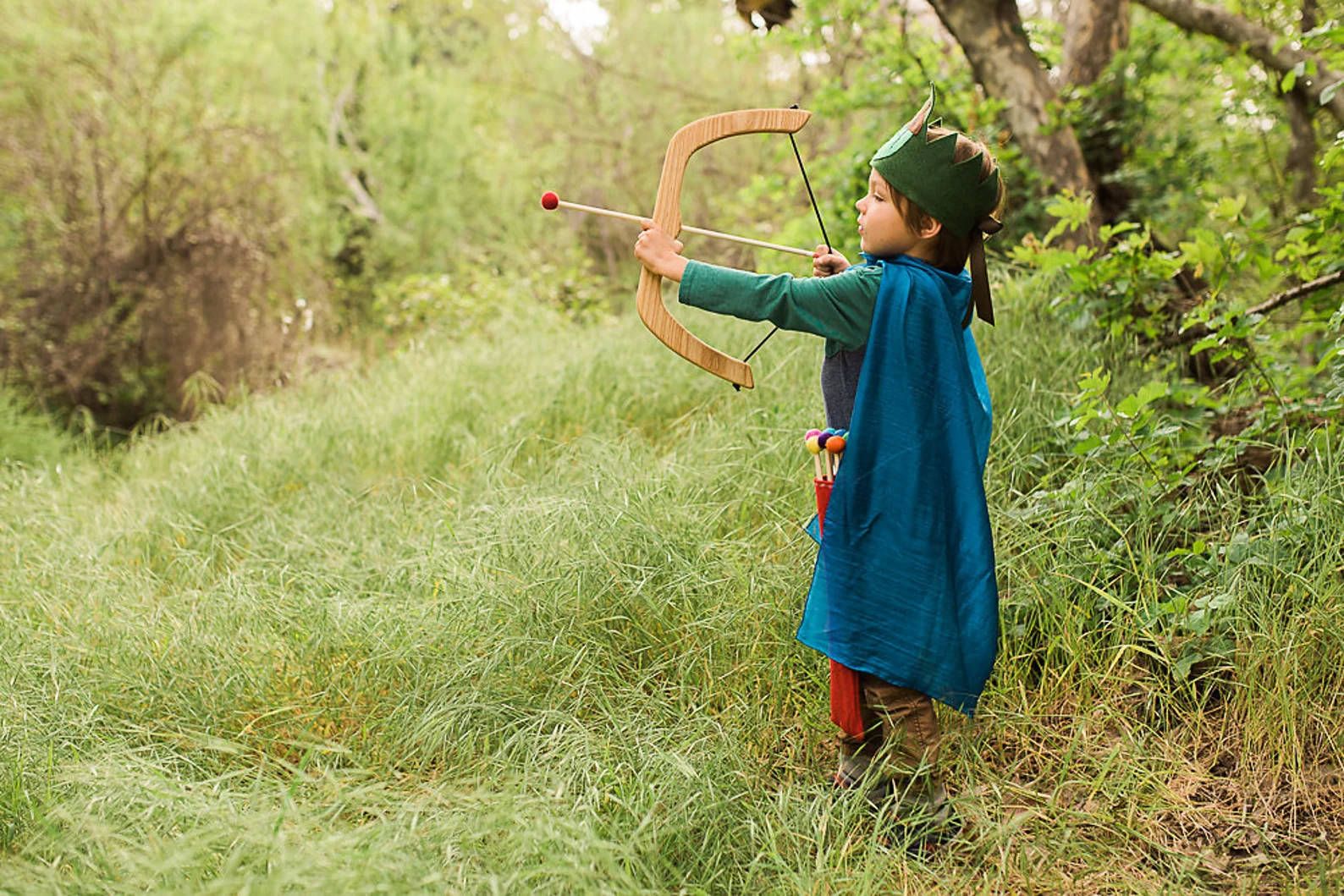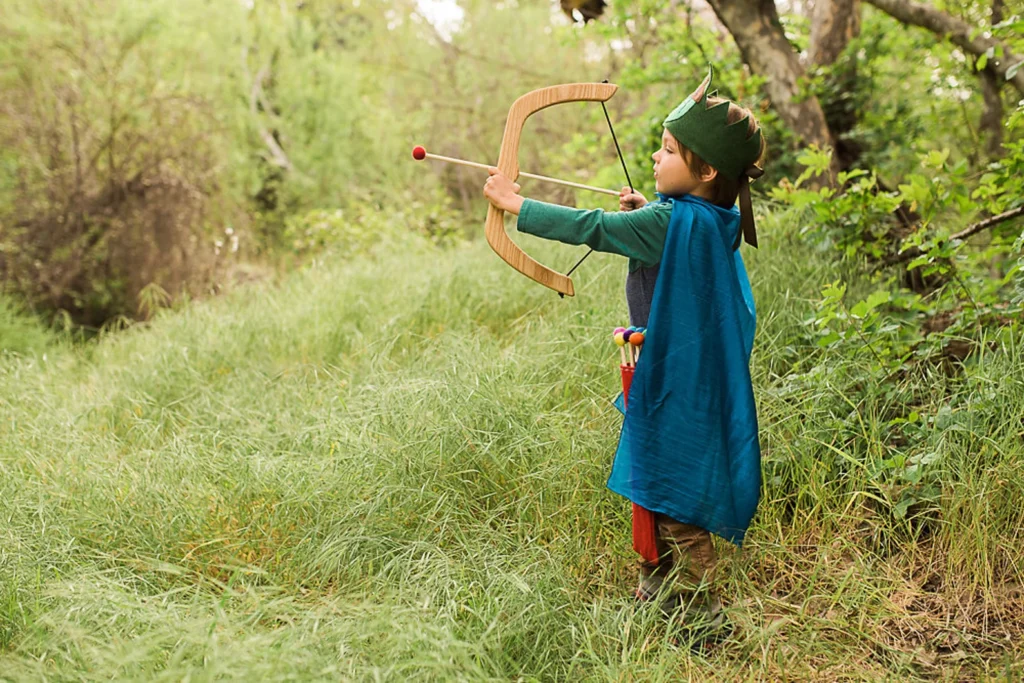 This Wooden Bow and Arrow is by Etsy shop From Jennifer. We bought this for my daughter a few years ago and what fun it has been!
It's a safe way for kids to try out archery and engage them in outdoor play.
We also have the extra quiver to hold the arrows along with an assortment of extra arrows. What a fun gift for kids!
8) Felt Pretend Donuts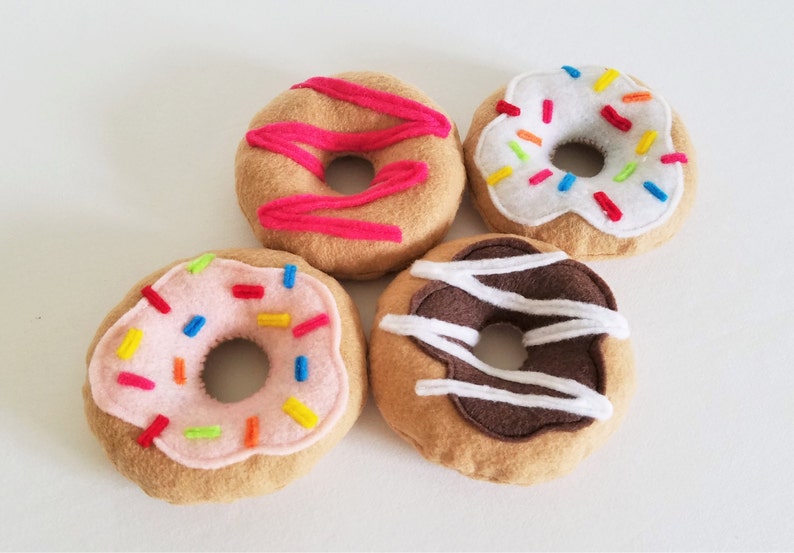 I bought these adorable felt pretend donuts from Heart Felt Sisters for my children several years ago and they still look amazing even though my kids constantly play with them!
The colors are vibrant and the craftsmanship is professional. I love checking out this adorable shop to see what is new!
9) Hair Clips and Bows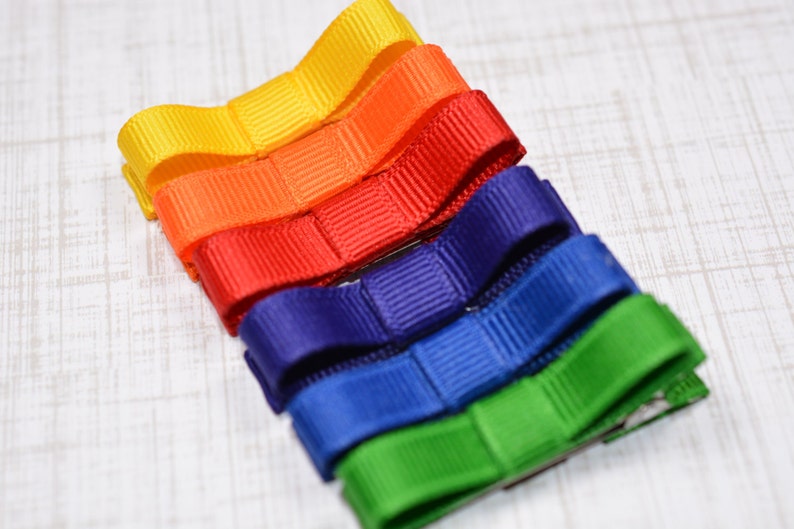 I am a huge fan of the simplicity of the Hair Clips and Bows from Carolina Girl Bowtique. This shop has top of the line bows that last years and years.
These bows were the ones that my daughter wore to school everyday when she was younger because we could count on them not slipping out! That's something worth promoting!
10) Be Kind T-Shirt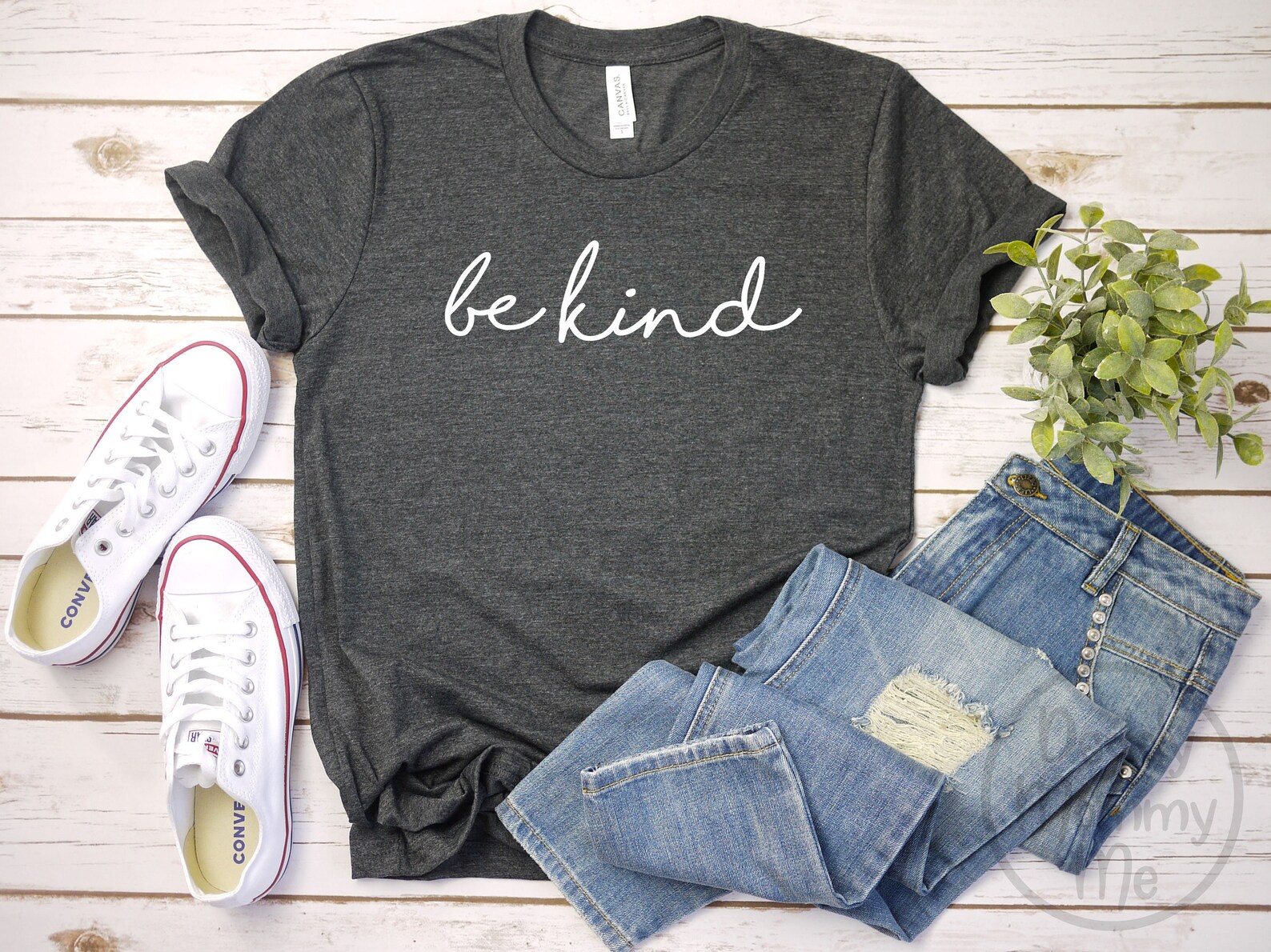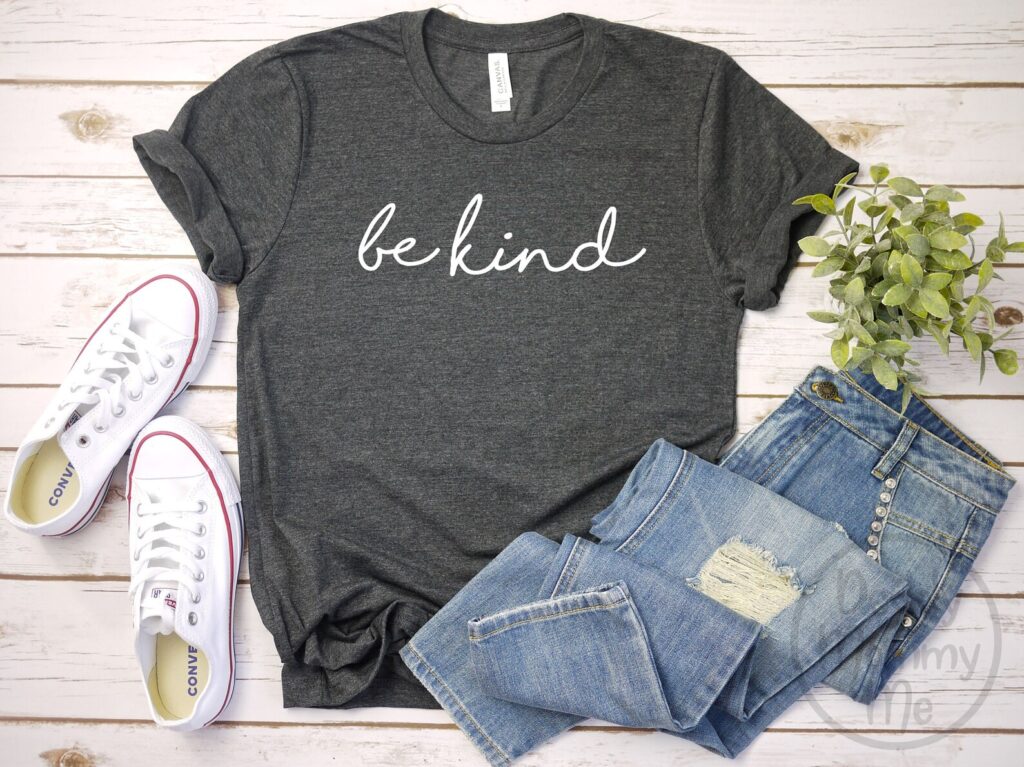 I love this Be Kind T-shirt from Daddy Mommy Me on Etsy. Love it so much I have it in 3 colors! LOL It's absolutely one of my all time favorite tees because it is comfortable, the design is adorable, and it's high quality. Grab one for yourself….or 3!
That sums up my top 10 favorite Etsy purchases!
I hope you have discovered some new favorite shops. I hope this will inspire you to pop on over to Etsy.com and check out some of the amazing small businesses this holiday season to "Shop Small!"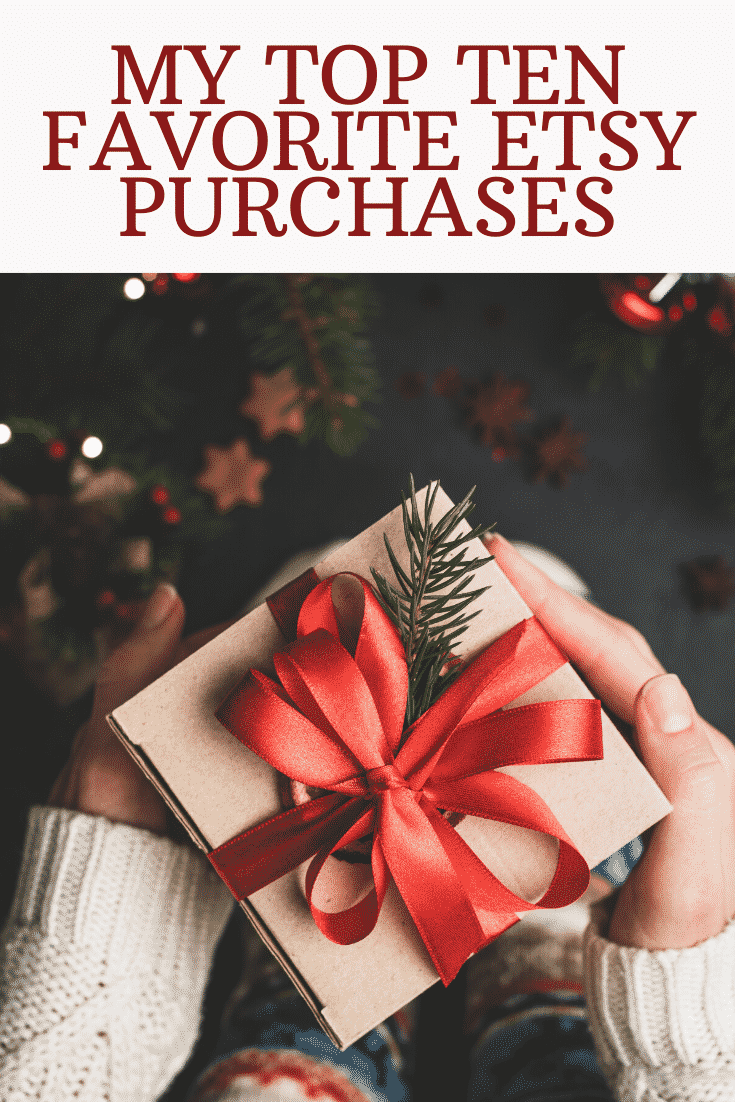 Other Articles you might enjoy:
Gifts for Her – Unique Etsy Gifts for Women
Gifts for Him – Unique Etsy Gifts for Men