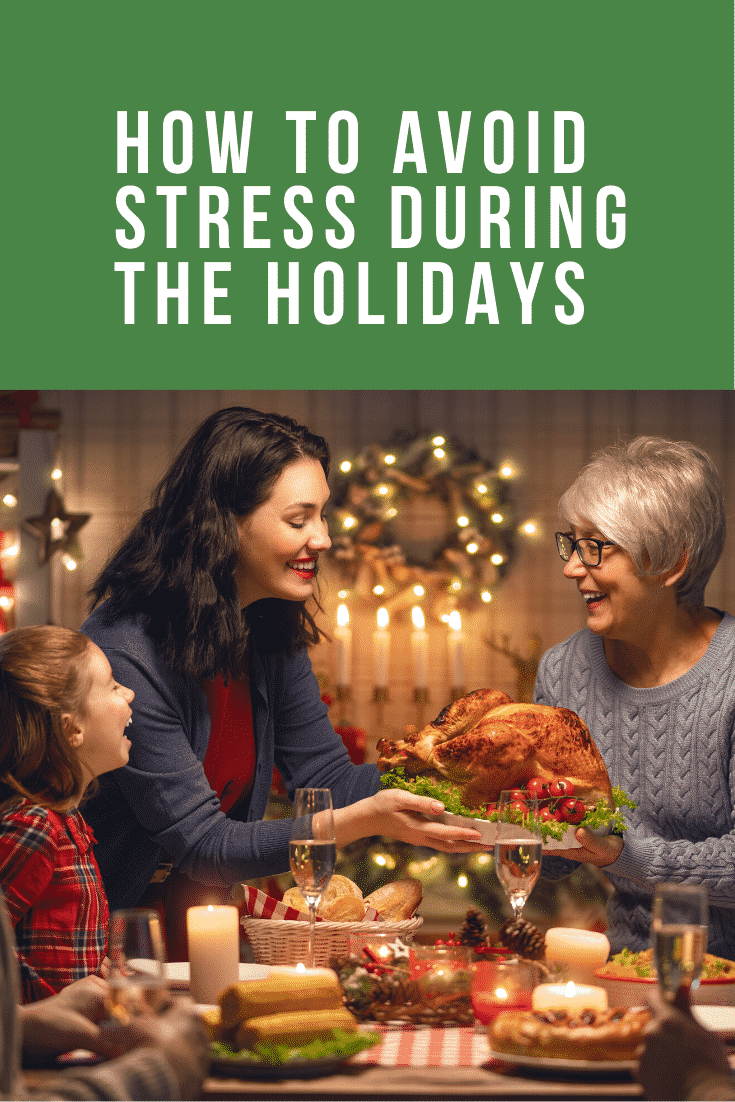 For many families, stress and the holidays go hand in hand. Many of the holiday stressors are linked to money, time, and pressures of the holiday season. I hope this list can help you navigate how to avoid stress during the holidays this year.
You Can't Please Everyone
Every family has to make choices about where they will spend the holidays. This can get really complicated when couples first get married and again once they have children.
Every family has traditions and to try to mesh everyone's schedules to find something that works for everyone can be difficult. Remember that even when you do your best, you can't please everyone.
Seeing family is important during the holiday season, but if you celebrate a week earlier or a week later, it's still special. Celebrations don't have to occur on the exact day to be meaningful and memorable! Getting together is what matters!
Keep a Well-managed Calendar
Make sure to keep on top of adding events and special activities at school on your calendar. I like to use Google Calendar because it syncs with my phone and then I always have my calendar with me.
Put the important holiday traditions on your calendar, so that the season doesn't pass by without getting to do the things you love the most such as taking time to bake holiday cookies, taking family photos, or service opportunities.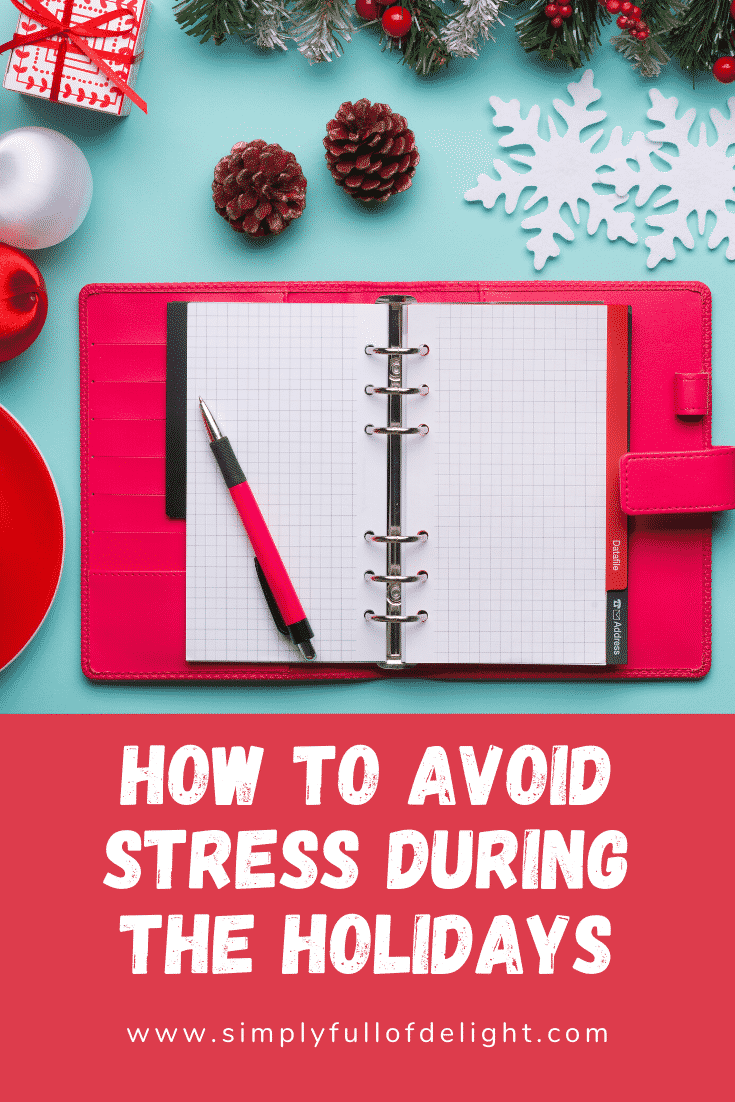 It Doesn't Have to be Homemade
Make your own holiday traditions. Don't do something because it is expected. Do things your way. The way that is best for you and your family.
If you don't have time to donate homemade cookies, buy them. If making homemade noodles brings stress, buy frozen ones.
Holidays are meant to be fun, don't stress over something that can be fixed by less than $10.
Wrap Gifts in Bags!
Wrapping gifts can take a long time if you have a large family. Start a tradition of wrapping most of your gifts in bags.
If you keep the bags after the children unwrap, you are able to use the same bags year after year.
Not only does it save lots of time, but also money….and it's environmentally-friendly as well!
Keep Track of Your Spending
Nothing can be more stressful than overspending during the holidays. In order to keep on budget, make sure that you keep track of who you buy for and what you have already bought.
I like to keep a list in a Word document each year.
I write down everyone that I plan to buy for including teachers, bus drivers, Sunday School teachers, family members, our mail person, and anyone else we give a Christmas gift.
Then, throughout the year, as I buy gifts that I find on sale, I keep track of them on my Word document.
I also physically keep all of my gifts in a few large boxes so that I can always find them. I always go through my gifts before the holiday season begins so that my Word document is up to date and my memory is refreshed on what I still need to buy.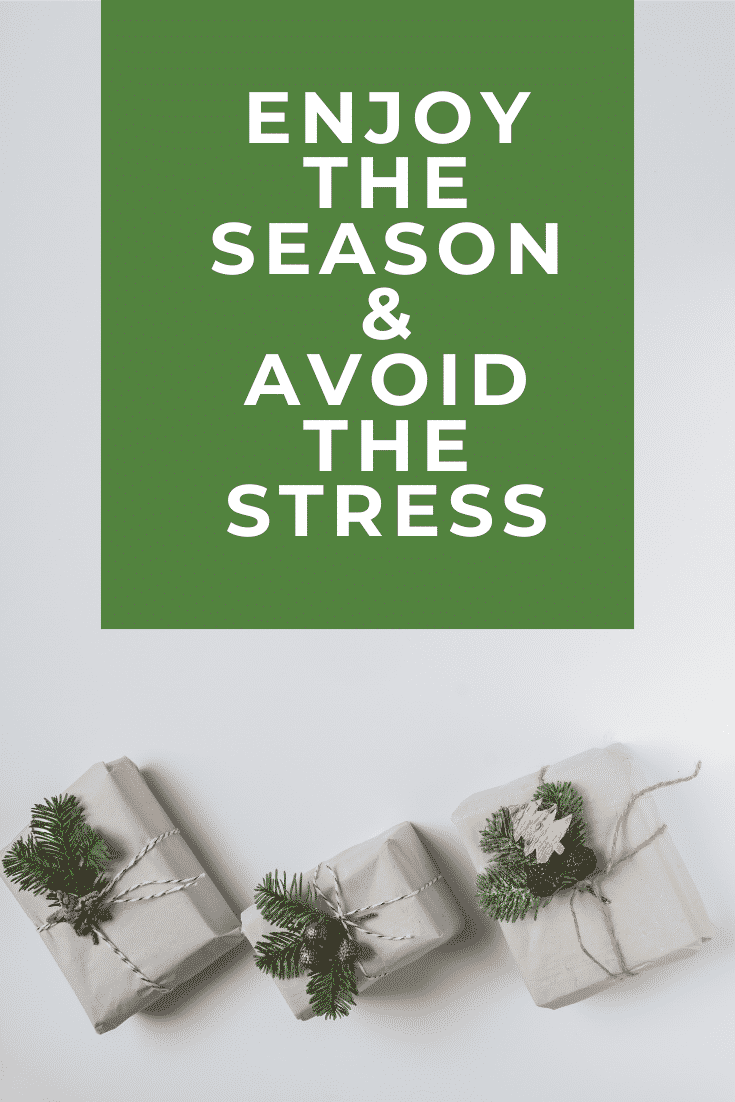 The Search for the Perfect Gift
Do not be stressed about finding the perfect gift.
If you have someone who is notoriously hard to buy for each year, do one of two things. Either ask them for a wish list or give them a gift card with small treat.
Do not stress over gifts. Shop early and get done early.
And remember, most kids would be happy playing with a cardboard box. Your kids don't need the latest and greatest toys. The best gift you can give your child is quality time together.
I hope these tips will help you with how to avoid stress during the holidays this year. Many times we let the pressures of the season take hold of us.
Remember the joy of Christmas and let it inspire you to slow down this holiday season and enjoy this time with your family.
For more ideas on how to lower your holiday stress, be sure to check out 7 Ways To Reduce Stress This Christmas Season over at City Toast 2 Southern Tea.
More Articles you might enjoy: