I have the fondest memories of my aunts serving us this delicious treat as a child. Delicious chocolate pudding topped with cookie crumb "dirt" and accented with gummy worms. Pudding Dirt Cups were by far the coolest dessert of my childhood.
As spring rolled in this year, I remembered this recipe and introduced it to my 4 kids. They were instant fans!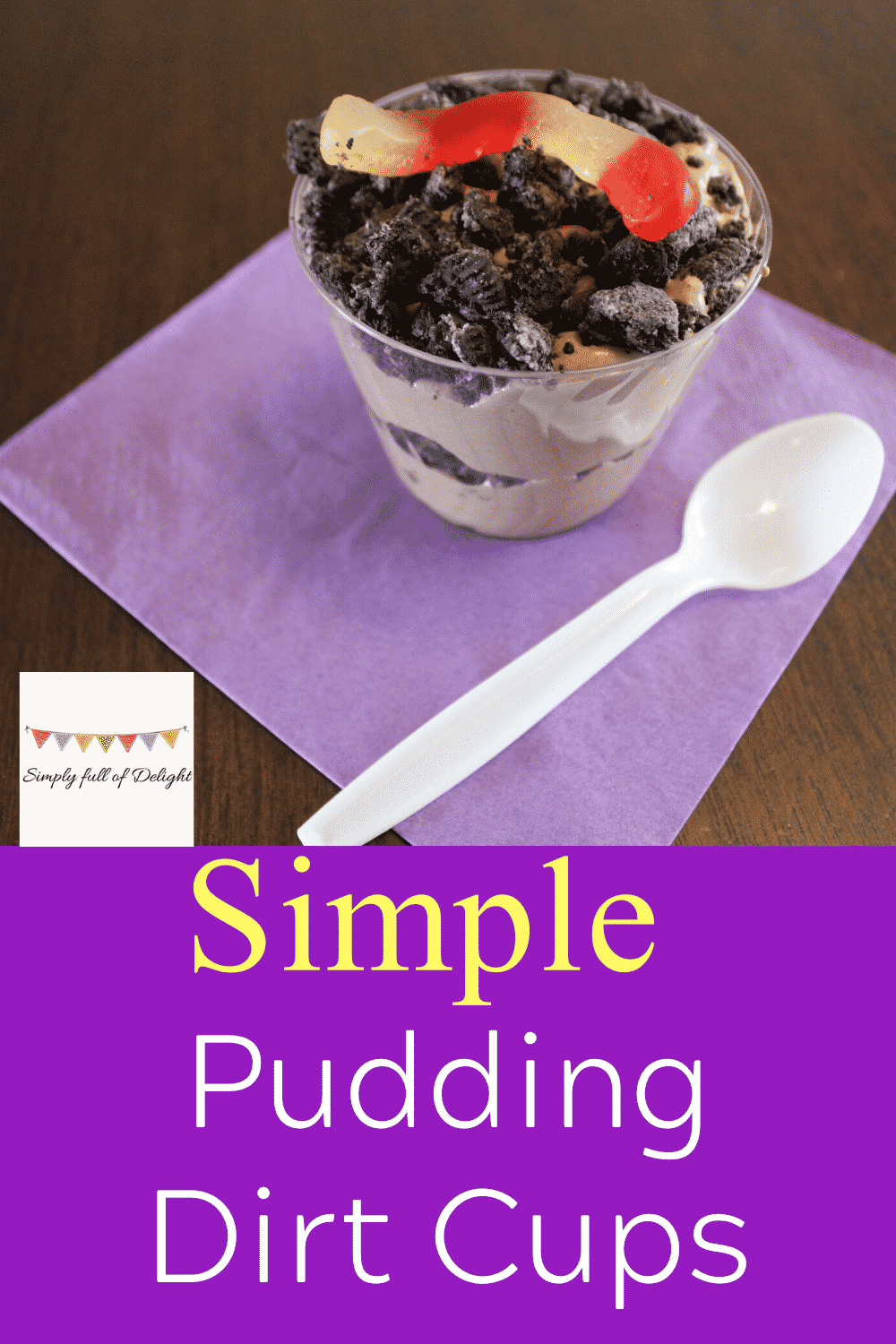 It's a simple recipe, so it's great for kids who are learning to cook. My 9 year old can do this one on her own now. Of course, my other 3 kids are hoping she continues "practice" making this all summer long so they can continue to be her eager taste testers!
Let's get started on this easy dessert! If you don't need to be gluten free, don't worry about the brands I listed, just use your favorites. If you are gluten free, as always, be sure to read those labels. Things are always changing!
Pudding Dirt Cup Ingredients:
One box of Instant Chocolate Pudding 5.9 oz
3 cups of milk
1 package Gluten Free Chocolate Sandwich cookies – **We like the Great Value and Goodie Girl Gluten Free cookies
8 oz whipped topping (Cool Whip)
Gluten free Gummy Worms (Great Value Brand are excellent)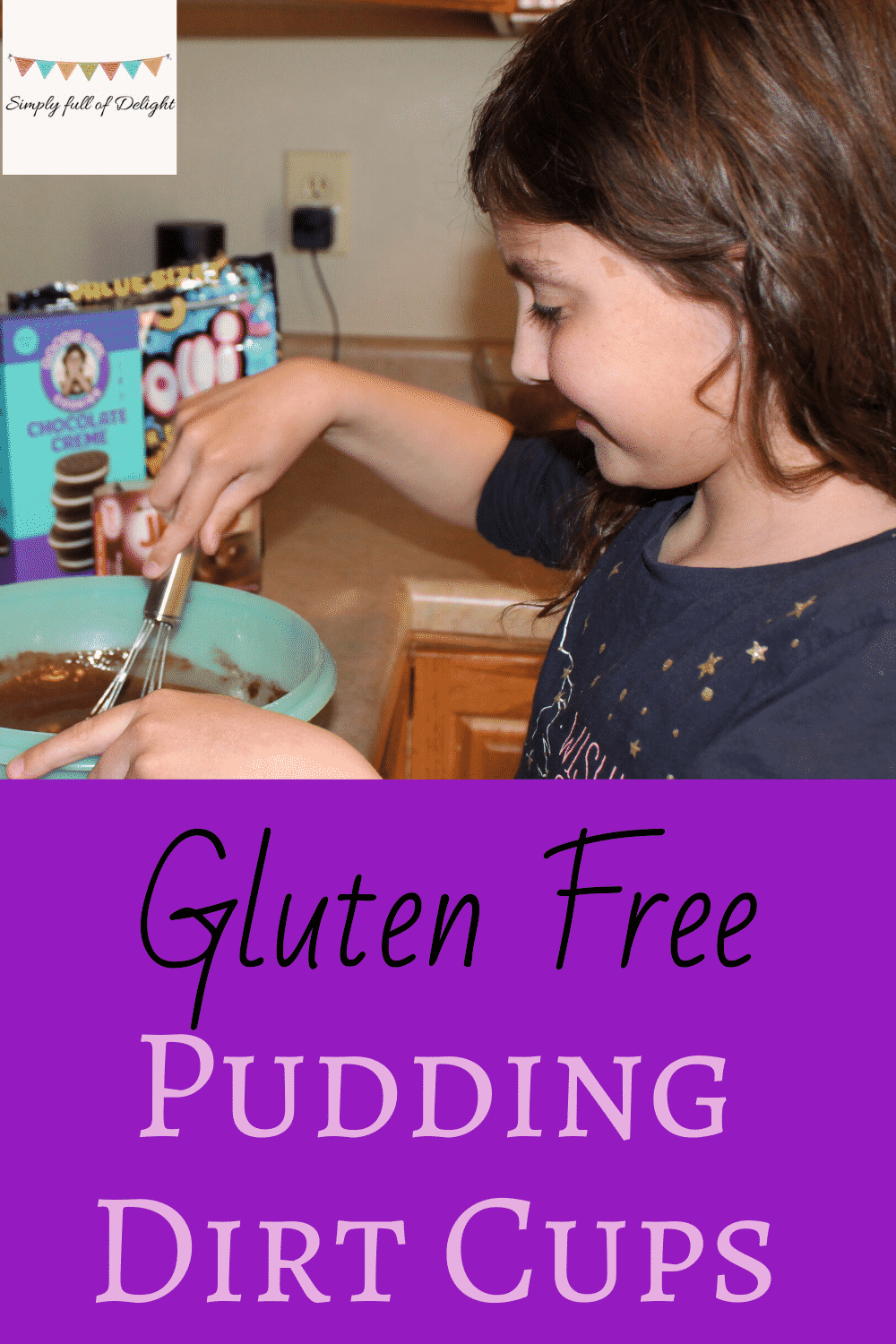 Instructions:
First, in a large bowl, whisk the pudding mix and 3 cups of milk. Mix for about 2 minutes. Next, add 8 oz of whipped topping and stir into the pudding. This will create a mousse texture.
Crumble your cookies. Half a package is about right, but you may like to use more. I place them into a gallon size ziplock bag to make crushing them easy and clean up a cinch.
In each serving cup, you will add about 1/3 cup of pudding, then a layer of cookie crumble. Add a second layer of pudding and then top with cookie crumbs and a gummy worm.
This recipe makes approximately 10 servings (more or less depending on the size of your cups).
Refrigerate your dirt pudding dessert until set (or if your kids can't wait, you can eat them right away like we did!) If you do need to refrigerate, make sure you add the gummy worms right before serving to preserve the texture.
I hope you and the kids in your life get to enjoy some pudding dirt cups really soon!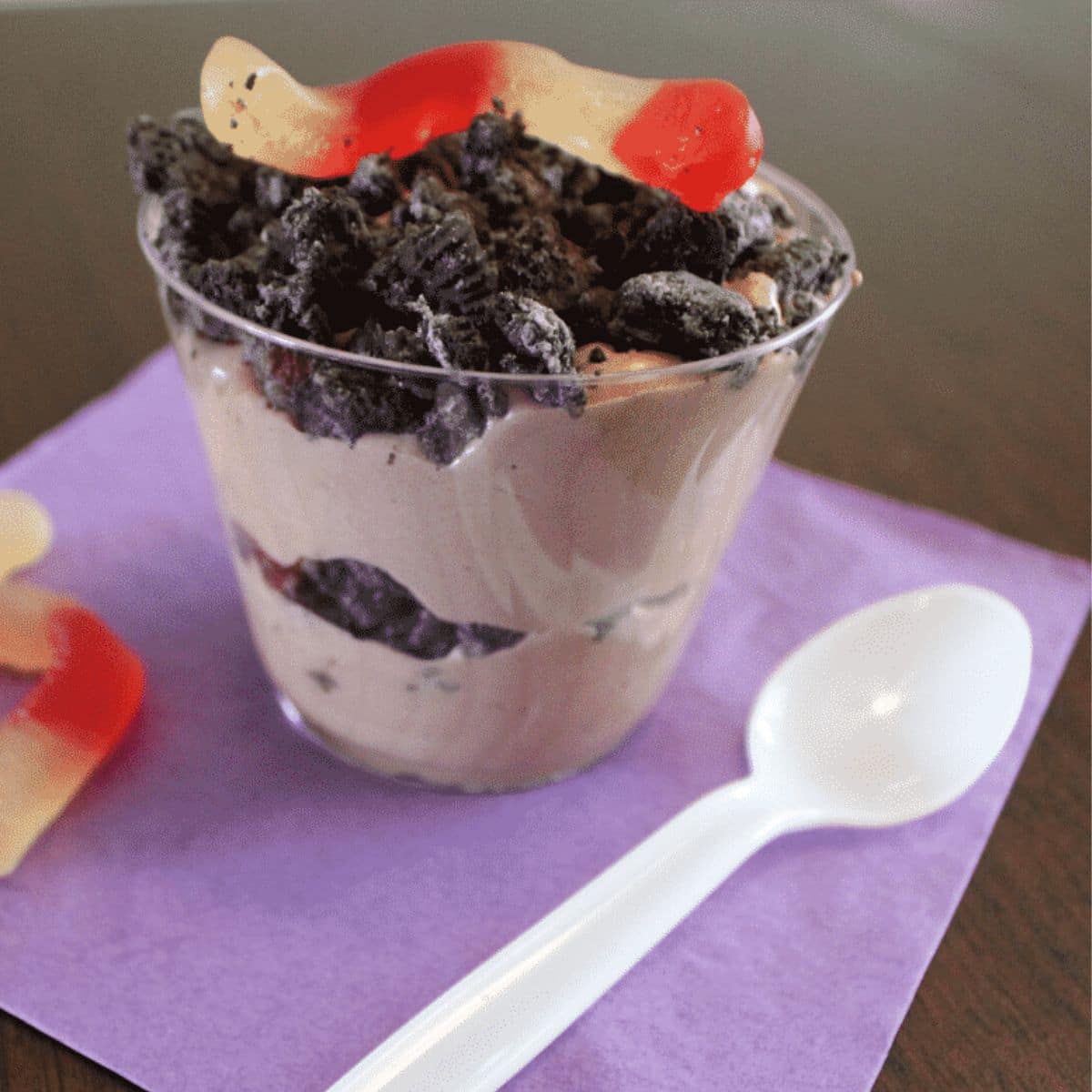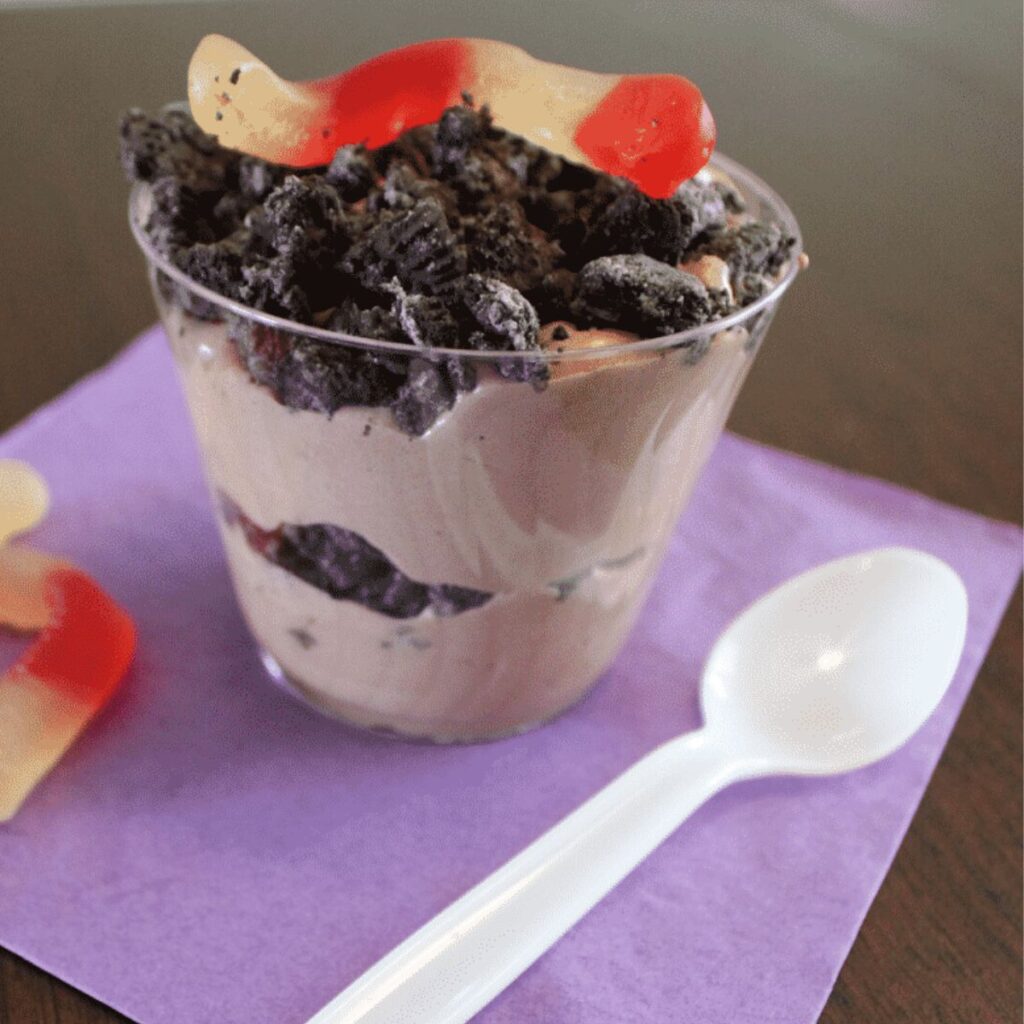 If you would like to print out the dirt pudding recipe, I've included a link below.
Other Gluten Free Recipes you Might Enjoy:
Check out this Awesome Gluten Free Chocolate Lush Dessert. Perfect for family gatherings and potluck meals!
Find out How to Make a Gluten Free Ice Cream Cake. This is my go-to for summer birthday parties.
There's a super easy Gluten Free Icing Recipe here that is perfect for all your cupcakes and cakes.
Plus, during the summer, we are always making this amazing Gluten Free Zucchini Bread. It's my favorite recipe!