I can distinctly remember the first time my husband and I tried to make a gluten free ice cream cake. It was a complete disaster. I kept thinking…there has got to be an easier way!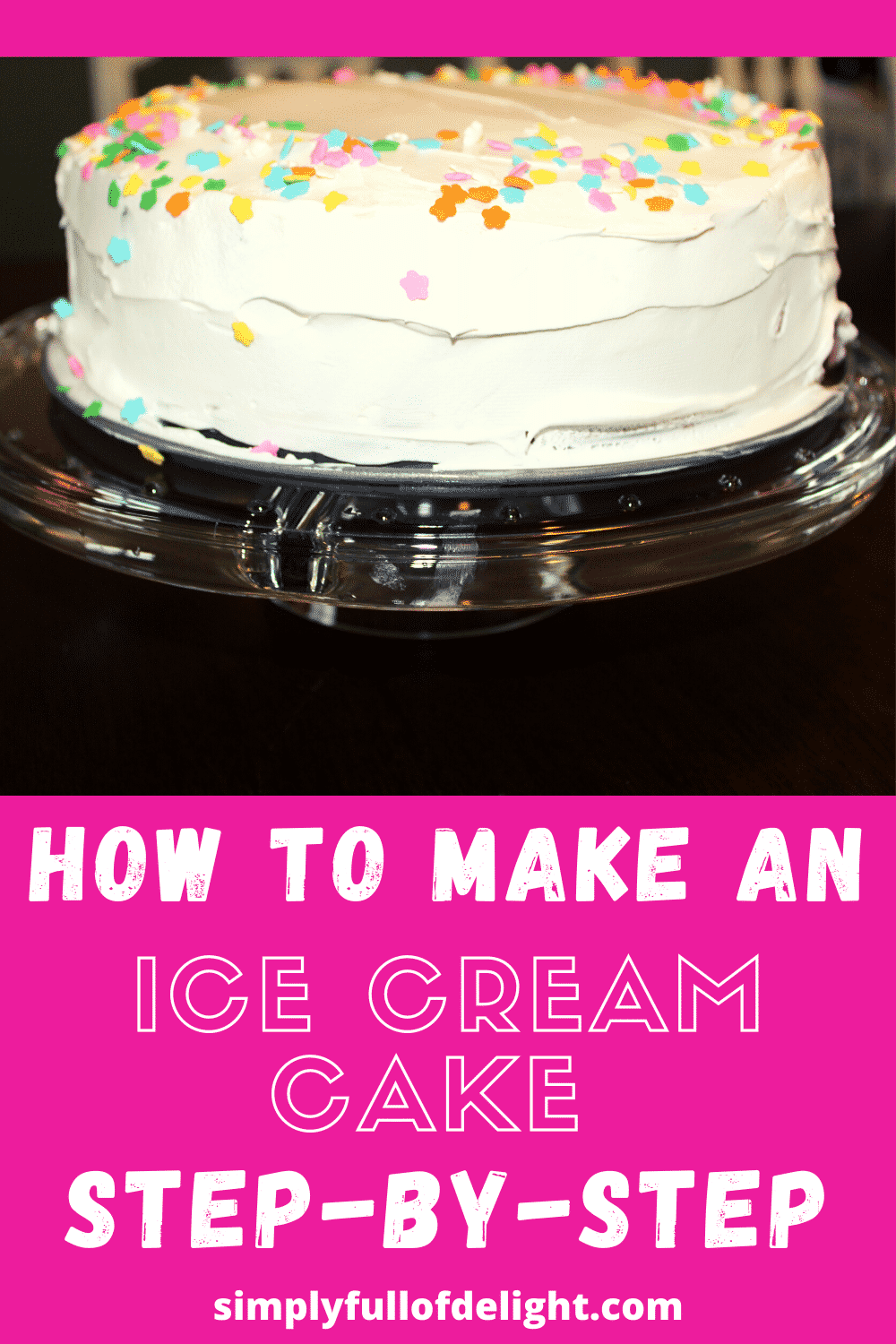 I mean, the cake itself was decent, but the recipe was complicated and required us to mix the frozen ingredients with our Kitchen Aid mixer. The motor burned out and my mixer was dead.
The tragedy of not having a Kitchen Aid mixer for several months afterward was enough to keep me from experimenting with ice cream cakes for quite a while.
However, my sister recently made an ice cream cake (without a mixer!) that was so simple and so delicious it had me wondering….could I concoct a gluten-free version?
When I realized that I could easily obtain gluten free versions of each of the ingredients, I knew I had to give it a go!
I couldn't believe how easily it came together! So, if you are looking for a make-ahead dessert or a super easy birthday cake…this is it!
To make this gluten free ice cream cake recipe, all you need is 2 different flavors of ice cream (1.5 quarts each), a package of gluten free "Oreo" type cookies, chocolate hot fudge sauce (or Hershey's shell topping), cool whip, and sprinkles. See….simple!
The Gluten Free Cookie Taste Test
My husband and I did a gluten free sandwich cookie taste test for you. (I know, I know….what a labor of love!)
We tried the Gluten Free Walmart Great Value Chocolate Creme Sandwich Cookies and the Glutino Gluten Free Chocolate Vanilla Creme Cookies.
*** Disclaimer: As an Amazon Associate I earn from qualifying purchases.***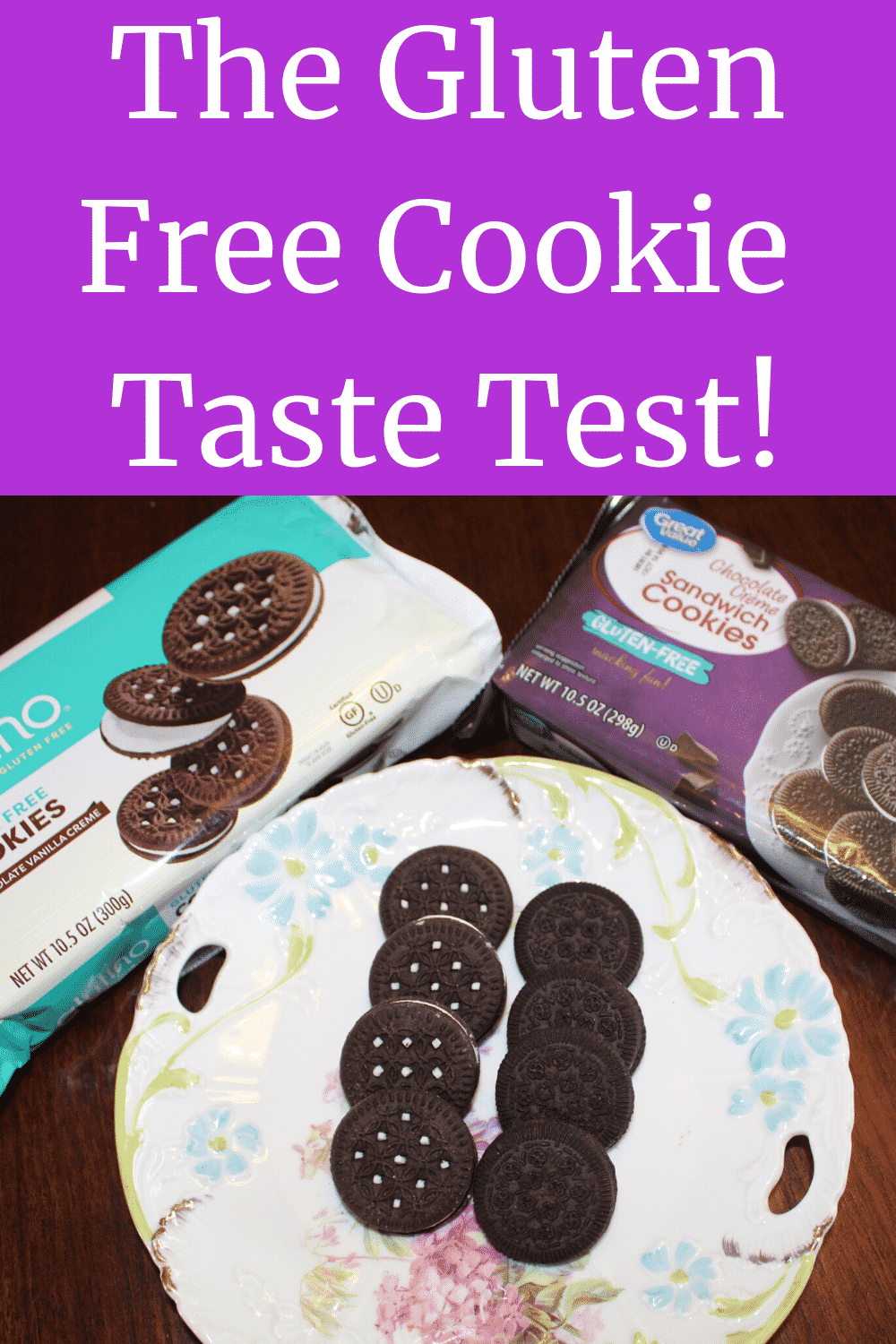 Both were good, but I would say that the Great Value version tasted exactly like an Oreo, which was the taste and texture I was hoping for!
Once we had our cookie test out of the way…it was time to assemble the ice cream cake!
Ingredients for the Easy Gluten Free Ice cream Cake Recipe:
1.5 quarts of gluten free chocolate ice cream
1.5 quarts of gluten free vanilla ice cream
1 package of gluten free chocolate sandwich cookies
Chocolate Hot Fudge Sauce (not heated) or Hershey's shell topping
Cool Whip
Gluten Free Rainbow Sprinkles
Instructions:
First, take a 9 inch spring foam cake pan, and scoop an entire 1.5 quart container of chocolate ice cream into it. Push the ice cream down into the pan and smooth the top.
Press a large piece of parchment across the top and place it in the freezer for about 30 minutes to let it set.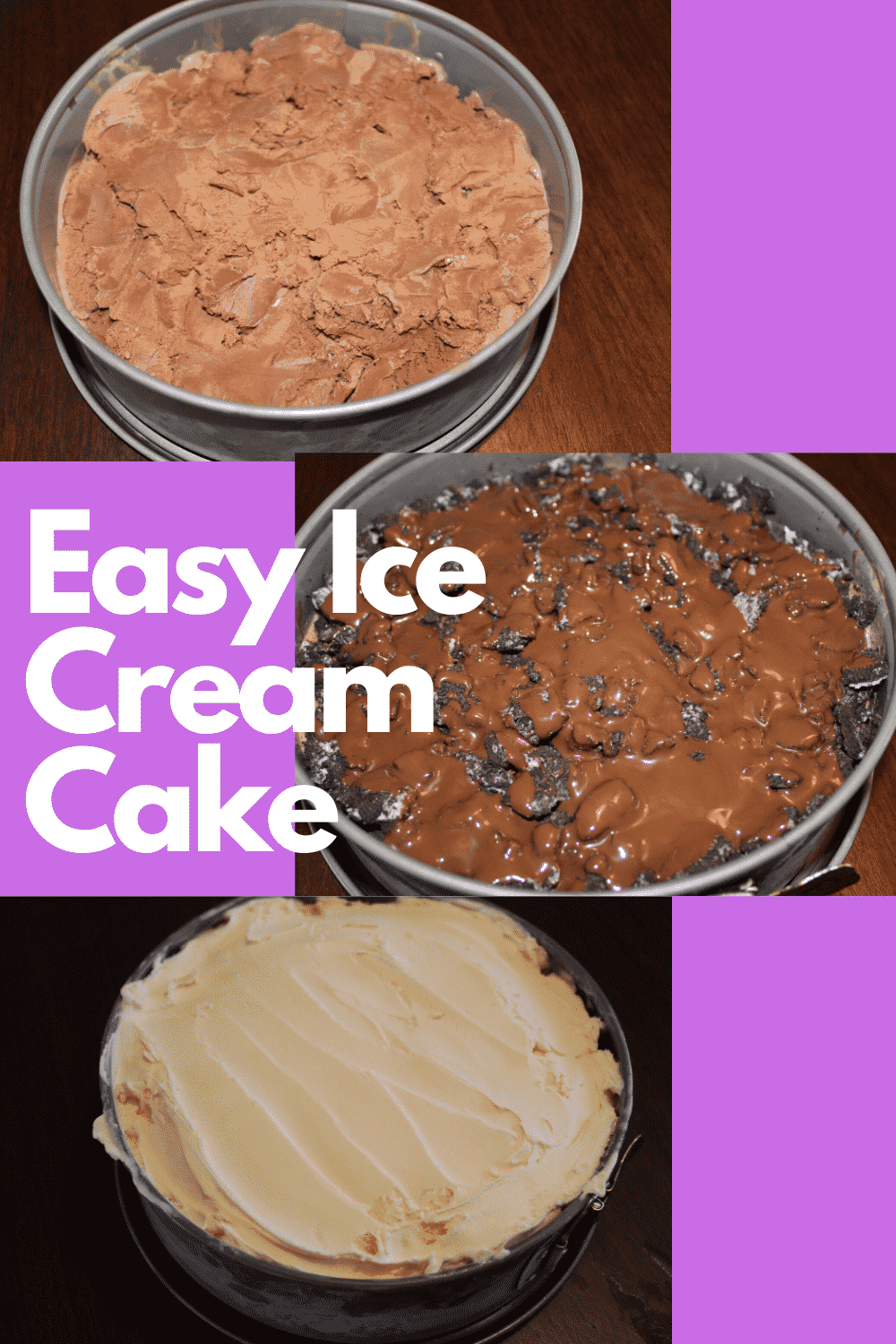 Next, crumble the cookies. I like to place the cookies inside a large gallon size bag to do this. Remove the cake pan from the freezer, add a layer of cookie and cover the cookie layer with chocolate hot fudge sauce (not heated) or Hershey's chocolate shell.
Gently place the parchment over the top of the dish as the chocolate Hershey's shell may not be set yet. (I placed a large plate on top to keep the parchment in place). Then, freeze this layer for 30 minutes.
Add the vanilla ice cream layer next. Smooth the top and add the parchment. Press the parchment down. Freeze the ice cream cake overnight.
Almost done with this Amazing gluten free ice cream dessert!
Finally, right before you serve, remove the cake from the freezer. Let it sit just a minute so that your pan can thaw slightly. You may need to run a knife along the edges to loosen the cake. Remove the ring, keeping the cake on the pan's plate. Frost the ice cream cake with cool whip.
In addition, you can decorate the top of the cake with either cookie crumbs or gluten free sprinkles!
To easily cut and serve the cake, heat your knife with hot water. Serve immediately!
This is a super fun recipe that lends itself to lots of different flavor combinations! Use your imagination!
I think a mint combination would be amazing, or perhaps a drizzle of caramel in the middle layer! You could add chopped candy bars or Andes mints.
There are so many amazing possibilities!
That's it! A super easy gluten free ice cream cake! As always, be sure to check the labels to make sure that your ingredients are truly gluten free!
Click the Download button below to Print this Ice Cream Cake Recipe Gluten Free
More Gluten Free Recipes:
Don't miss these Best Twice Baked Potatoes. The perfect side dish for almost any meal!
You can find our family's favorite Easy Grilled Buffalo Wings here. Super delicious and perfect for an appetizer or main dish.
We serve up this Easy Restaurant Quality Salsa all the time. In fact, we might be known for it. LOL
Lastly, check out this super Easy Gluten Free Frosting Recipe. It's our go-to recipe for birthday cakes and cupcakes.