Looking for some fall leaf printables for your preschool autumn crafts? These free printable leaf templates are perfect to be used as stencils, patterns, or fall coloring pages for kids!
This fall leaf template set includes 4 different pages and features maple leaves, oak tree leaves, poplar leaves, and tulip tree leaves. There's many different sizes and designs to choose from.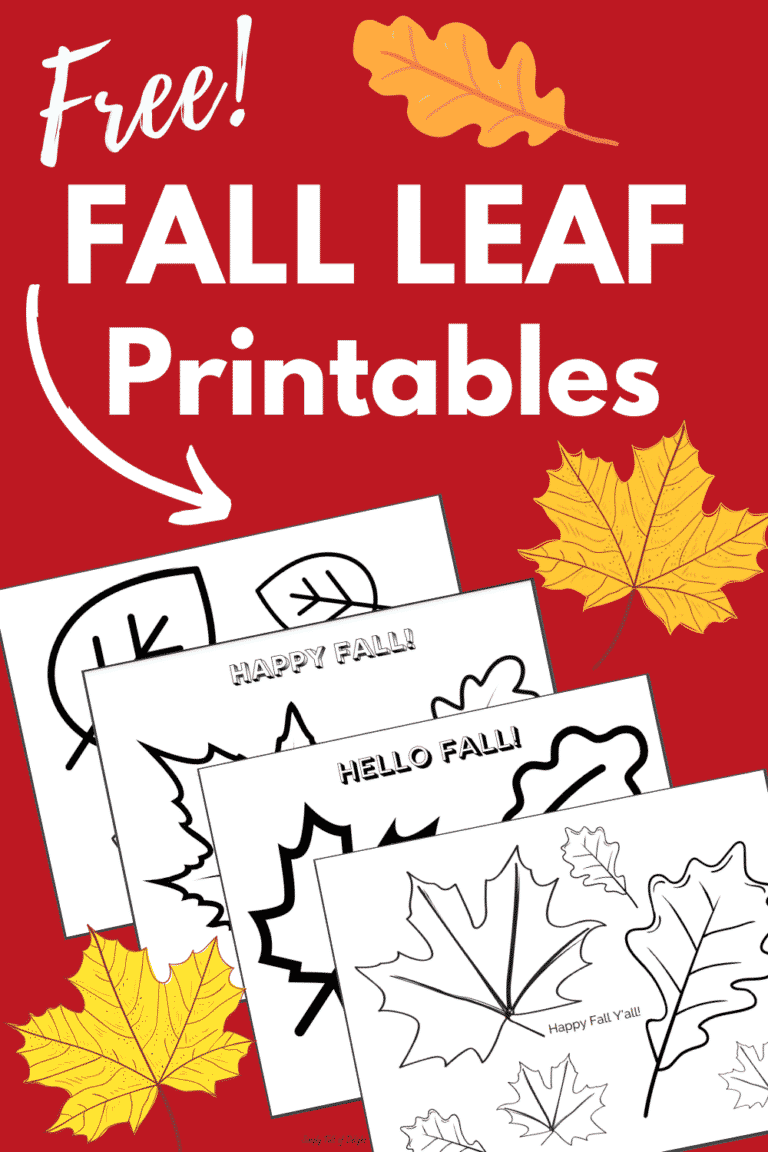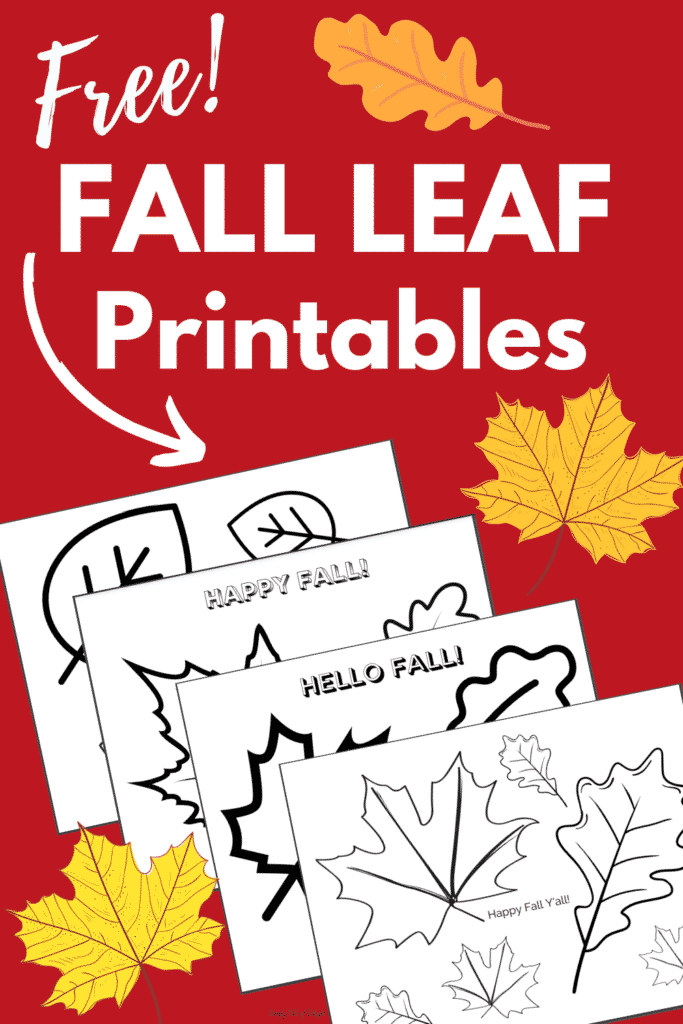 I included fall and autumn phrases on each fall leaves printable as well, so that they could be used as autumn coloring pages!
I hope you find the perfect fall leaf printable for your kids or classroom!
1) Maple and Oak Leaf Printables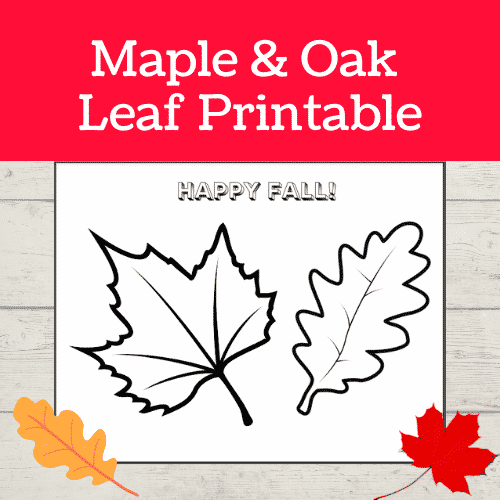 Let's dive in and take a look at the free leaf templates!
This first page features large fall leaves. There's a large maple leaf and one large oak leaf. I've included the phrase "Happy Fall!"
This page would be great for painting, coloring, or even gluing small pieces of colored paper or tissue paper to the leaf templates.
2) Tulip Tree Leaf and Poplar Leaf Templates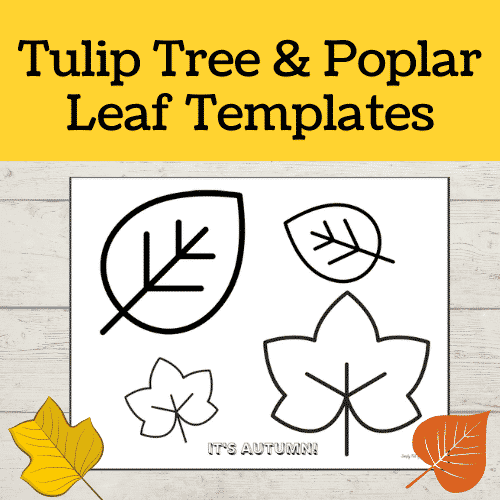 This next set of fall leaf printables includes leaf templates for tulip tree leaves and poplar leaves. The block letter text reads "It's Autumn!"
This set would be great for watercolor painting.
Also, because these leaves are super simple, they would be excellent leaf templates for children color and cut out. If you print out multiple sheets, your child could make a garland of colored leaves.
3) Maple Leaf and Oak Fall Leaf Coloring Page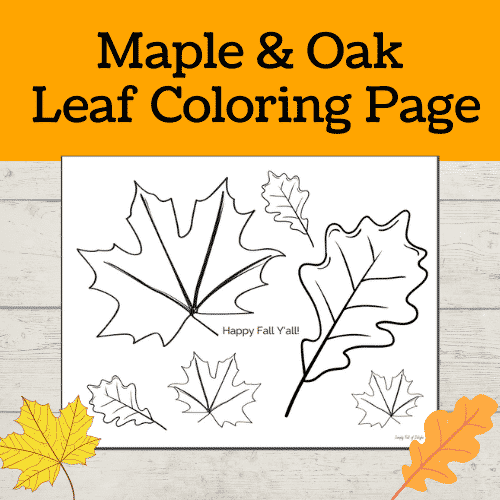 The third set of leaf outlines includes an assortment of maple leaves and oak leaves.
This set of leaf templates is more detailed, making it the perfect fall leaf coloring page!
This free printable would be perfect for painting or coloring with colored pencils. Children might enjoy using markers or crayons with this coloring page as well. I've included the words "Happy Fall Y'All!"
4) Oak, Poplar, and Maple Leaf Outlines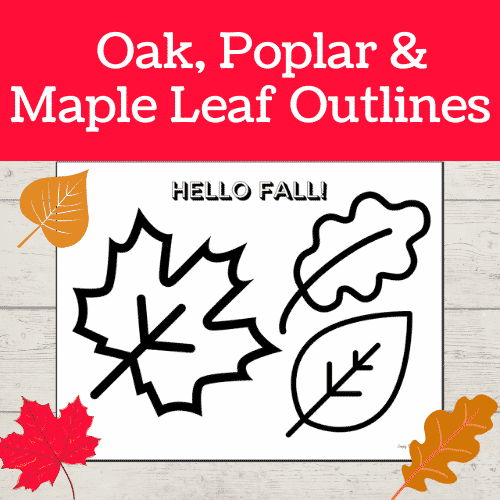 The last set of fall leaf printables includes very basic leaf outlines. You'll find an oak leaf, a poplar leaf, and a classic maple leaf. I've added the text "Hello Fall!"
These leaves would be great for leaf stencils. To use them as stencils, print out this leaf template on card stock. Next cut the leaves out. Provide your kids with colored pencils to trace around them to create their own leaf outlines.
For another neat leaf art project using leaf stencils, try this: Have your child trace around the leaf pattern with white crayon. Then have them watercolor over the page with fall colors, revealing the leaf outlines they created.
Grab the Free Fall Leaf Printables
To get your free fall leaf printables, you can visit the free Resource Library and use the password available to all of my email subscribers. Not a subscriber yet?
You can sign up below and gain instant access to these free fall leaf printables and tons of others in my free Resource Library today!
Become a subscriber by entering your email in the blue box below.
More Fall Preschool Activities and Crafts
I hope you found some fun ideas to use with these fall leaf printables. If you are looking for more fall preschool crafts and activities be sure to check out this Marble Painting Pumpkin Craft.
You can also find a cute preschool Squirrel Craft here with moveable tail and acorn!
For apple picking season, there's a Color Sorting Apple Tree Activity here.
There's a Marble Painting Apple Craft here.
Also, if your kids like sensory bins, check out this fall sensory play idea.
Alright! That's it! Happy Autumn!!!