Looking for amazing preschool craft ideas and fun activities for kids? Here's 15 of the Best Preschool Blogs for Teachers and Parents.
If you're like me, sometimes you need a little inspiration to get your creativity flowing. I've collected the absolute best preschool blogs for you. With these incredible preschool blogs as a resource, you'll never run out of ideas for preschool learning fun!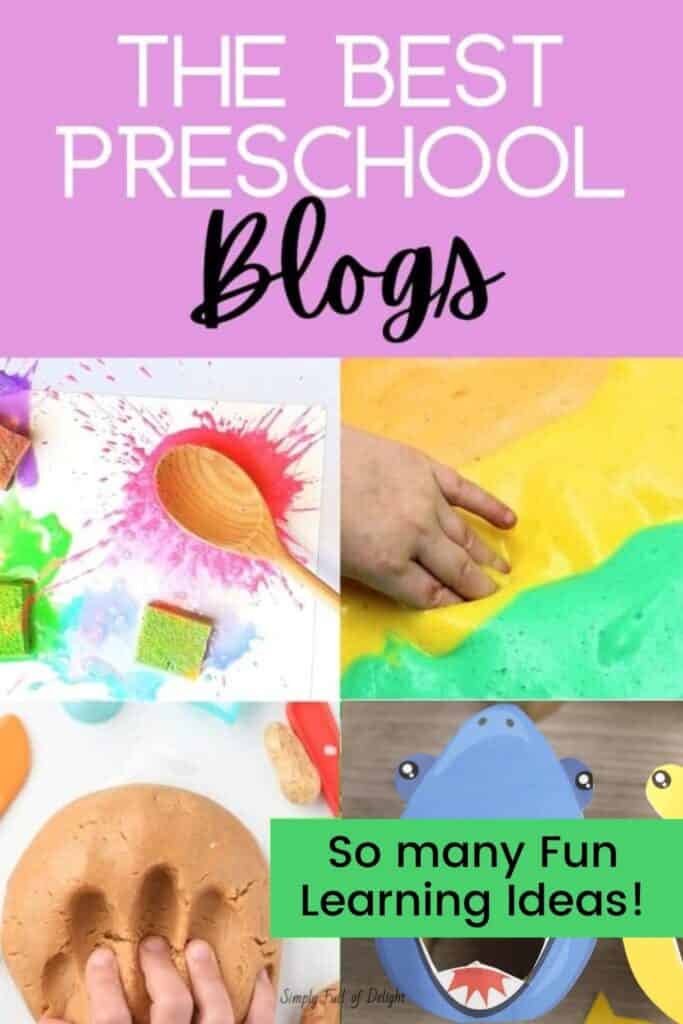 I hope this list of blogs is a valuable resource for you. There's both popular preschool teacher blogs featured as well as some unique resourceful blogs I believe give great value to you as busy teachers and parents.
Get ready to spark your imagination with these incredible early childhood education blogs with innovative ideas for teaching preschoolers!
1) Kids Activities Blog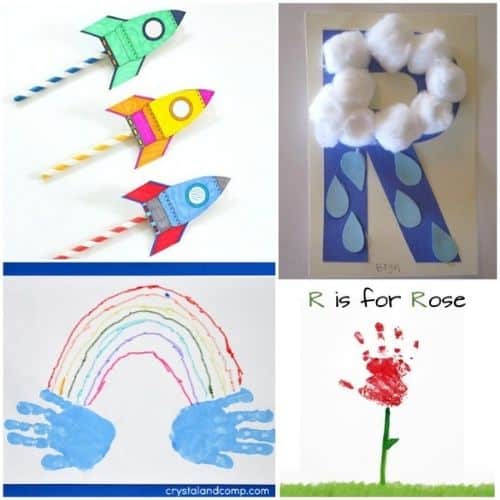 First up is Kids Activities Blog! This site has 5 minute craft ideas as well as lots of amazing science experiments for kids. There's ABC craft ideas for every letter of the alphabet and no shortage of seasonal crafts as well!
This huge site is a must-see for preschool teachers and homeschooling families.
Be sure to check out the Letter R craft ideas here. So many amazing ideas in these blog posts for teaching preschoolers!
2) Two Pink Peonies – Best Preschool Blogs for Parents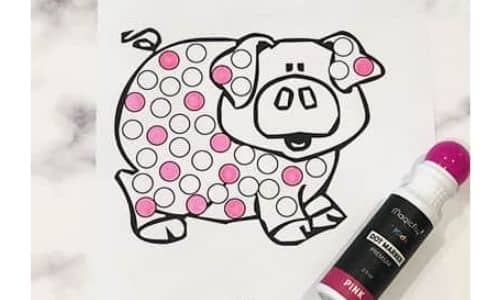 Two Pink Peonies has a ton of free preschool printables, especially dot marker sheets. You'll love the seasonal printables and craft ideas that are both low prep and low mess! Perfect for busy parents of young children!
You can find the Farm Animal Dot Marker printable here.
3) The Craft at Home Family – Top Preschool Websites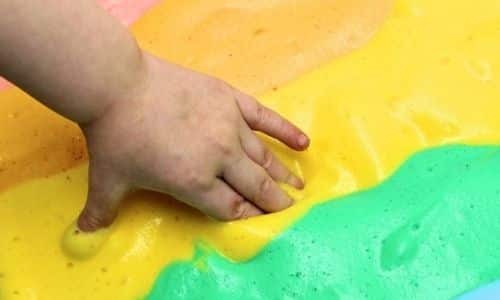 The Craft at Home Family is full of amazing crafts, preschool printables, and activities for kids! You'll find lots of slime recipes, as well as other unique sensory play ideas.
Be sure to check out the Taste Safe Sensory Foam here.
4) Simply Full of Delight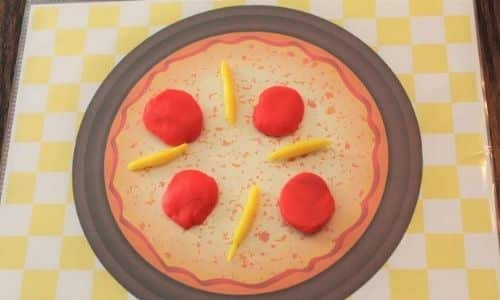 My blog, Simply Full of Delight specializes in holiday printables and seasonal crafts for kids! You'll also find preschool learning activities, sensory bin ideas, and creative ideas for screen free fun!
There's tons of free printables, book reviews and recommendations, ideas for developing fine motor skills and lots of fun ideas for young learners.
Engage your child with dough play longer and watch their creativity come alive with these free printable Food Play Dough Mats (as seen above!)
5) Made In A Pinch – Preschool Blog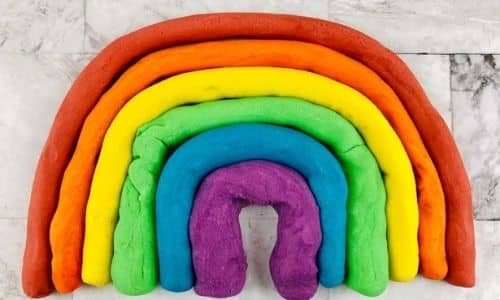 Made In A Pinch is your go-to for pre-K sensory and craft activities! From a DIY sensory bin to homemade playdough and slime and crafts (and more!), your kiddos can explore and have endless fun with these ideas. Grab the 5-Minute Non-Toxic Easy Homemade Playdough Recipe here!
6) Barley & Birch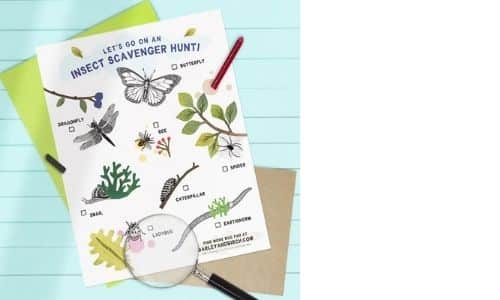 Barley & Birch uses art and play activities that stimulate creativity, encourage appreciation of our beautiful world, and cultivate empathy, to inspire meaningful learning and collective creation as a family.
There's nature based learning as well as art projects made from recycled objects. What a great way to teach your child from an early age about protecting our resources! You can find the cool Bug Scavenger Hunt here.
7) Mommy Made That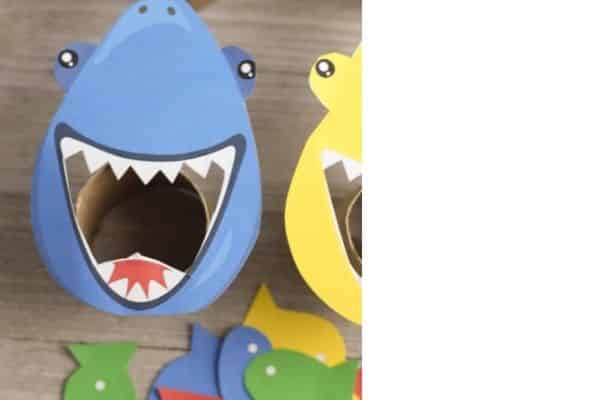 Mommy Made That is full of early learning activities and snack recipes. But what makes this site stand out is the free library of printable templates for crafts and activities. This makes it easy to find activities for your littles and keep them busy in an education but totally fun way. Be sure to check out the preschoolers favorite: Feed the Shark Game (with the free printable included).
8) Busy Little Kiddies – Preschool Blogs for Parents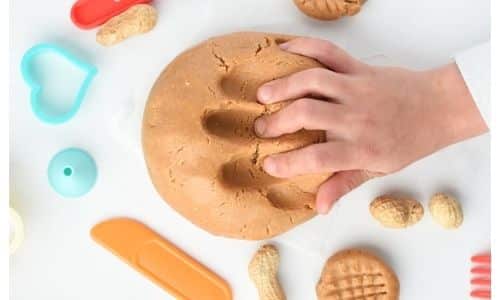 Busy Little Kiddies is full of Easy Kids Sensory Play activities. There's lots of homemade playdough recipes, slime, and sensory bin activities here. You'll also find bingo printable games to play as a family and activities to learn about the alphabet or seasons! Grab the Edible Peanut Butter Playdough recipe here.
9) Taming Little Monsters – Early Childhood Education Blog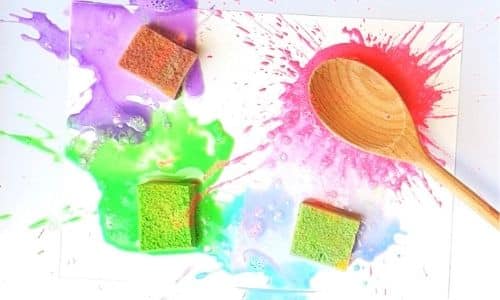 Taming Little Monsters is the place to go if you have a passion for process art. Let the kids create and explore freely with these easy ideas. It is filled with simple and unique ways to promote play based learning at home or in the classroom.
Be sure to check out the Splat Painting Process Art Activity here.
10) A Little Pinch of Perfect
A Little Pinch Of Perfect shares activities that can be done at home or school with your little preschooler. Ideas include handprint crafts, printable activities, food and fun! The goal of this blog is to make your life easier, so you can enjoy the moments with your little one. You can find the emotions activity for kids pictured above here.
11) Team-Cartwright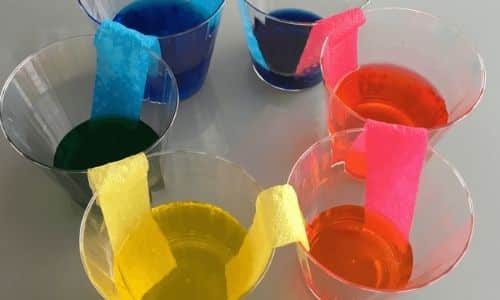 At Team-Cartwright, get fun and easy STEM and science experiments that won't stress you out. Every activity has the full scientific explanation of what is happening, plus plenty of tips to make all the projects as mess-free as possible.
Plus there's plenty of taste-safe sensory activities! You can find the 3 Easy Color Science Activities for Kids here.
12) Mimosas and Motherhood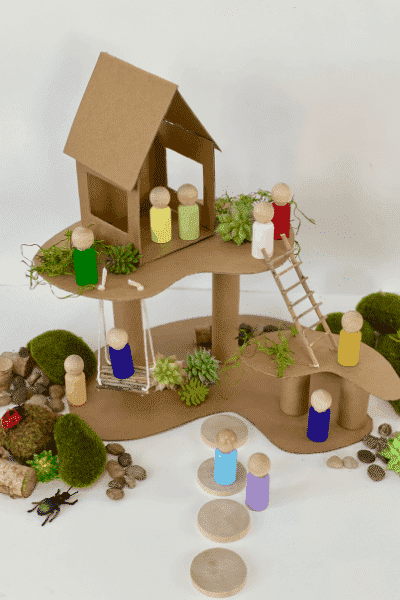 Mimosas and Motherhood is full of preschool and toddler crafts. You'll find seasonal crafts as well as fun ideas year-round.
Be sure to check out this amazing DIY Cardboard Treehouse!
13) Simple Everyday Mom – Best Preschool Blogs for Teachers & Parents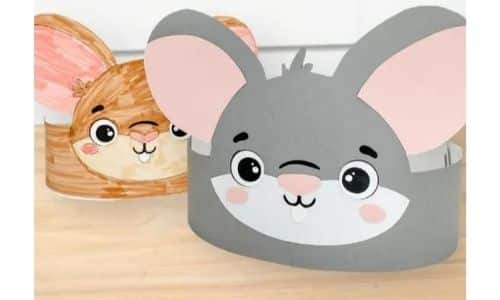 Simple Everyday Mom has easy and fun paper crafts for kids ages 3-9, most with free printable templates! Get ready to craft with all these amazing ideas for kids!
This blog shares ideas that are perfect for the early childhood teacher as well as tons of great ideas for busy pre-k kids at home!
Love the little mouse headband above? Me too! You can grab the Mouse Headband Craft For Kids with free template here.
14) Lorena & Lennox Bilingual Beginnings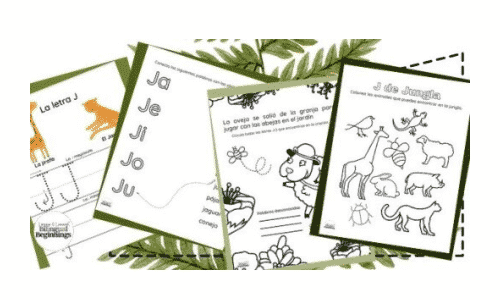 Lorena & Lennox Bilingual Beginnings is full of play-based activities and printables in Spanish. Great for the preschool classroom or homeschooling parent! You can find the 4 free Letter J Printables in Spanish in the picture here.
15) Totschooling
At Totschooling, you'll find tons of free pre-k pages for preschool children as well as lots of great ideas to shape young minds in the early years. This is one of those go-to pre k blogs for good reason! Be sure to check out all the cool resources.
I hope you've discovered some amazing Preschool Blogs! Whether you are an early childhood education teacher making lesson plans for your own classroom or a homeschool parent or a parent looking for new activity ideas, I hope this best blogs list will help you find a great blog to inspire you.
Did I miss your favorite preschool blog? Drop a comment below to share your favorite!
Now, get out there and explore the Best Preschool Blogs for Teachers & Parents!
Pin the image below to save this post to Pinterest!