Easter is quickly approaching. If you are looking for some fantastic and Fun Easter Gifts for kids, you are in the right place!
This Easter gift ideas guide has both unique gifts and traditional Easter Basket Fillers. I hope you find something amazing to delight your child on Easter morning!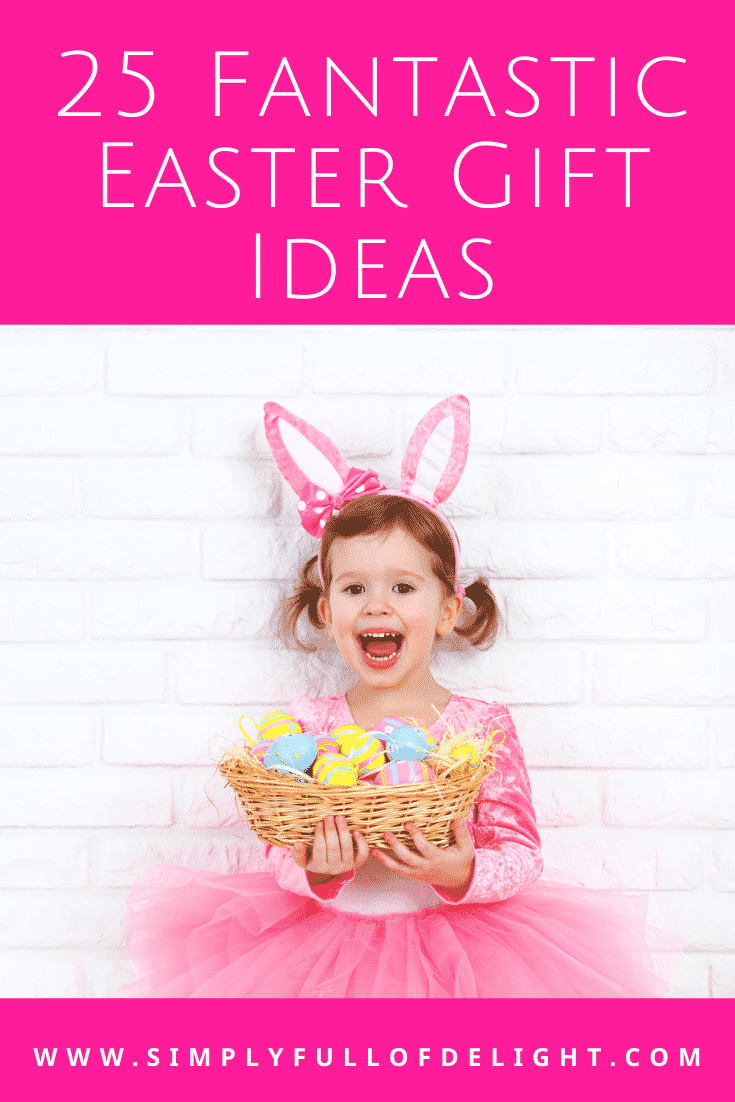 ** Disclaimer: As an Amazon.com Associate, I earn from qualifying purchases made by readers clicking my links at no extra cost to you.
1) Bunny Board Game
This Educational Insights Hoppy Floppy's Happy Hunt Preschool Board Game is sure to delight little ones! To play kids spin the spinner, pick up colored carrots with the bunny tweezers and put them in their basket.
Much like the Sneaky Snacky Squirrel game, this game also has some fun twists, like "steal a carrot" or "knock over the basket" to add to the excitement.
First child to fill their basket with carrots wins!
This preschool game is great for practicing fine motor skills, color recognition and more!
2) Parachute Toy
These Parachute Toys are a great way to encourage outdoor time.
My kids love to run around the yard with the parachute flying behind them.
Such a simple toy, but so much fun!
3) Kite – Children's Easter Gifts
As a child, I received a kite every year for Easter, so kites are one of my favorite Easter gifts for kids! This Dragon kite is so COOL!
There are so many styles to choose from that you are sure to find the perfect one for your child! Click here to see more kite options. If you have a little girl, you HAVE to see this unicorn kite!
4) Easter Egg Sidewalk Chalk
This Easter Egg Sidewalk Chalk is so much fun! I love that this encourages outdoor play and creativity!
(Note that this item is probably cheaper if you buy locally!)
5) Bathtub Submarine
This Green Toys Submarine is my children's favorite bath toy.
They love to submerge it into the water and move the propeller. It's great for imaginative play.
6) Imagine Ink – Magic Ink Pictures
These Bendon Imagine Ink- Magic Ink Pictures are another favorite of my kids! I love that this is a great item to tuck into a bag when we are on the go.
These are great for car rides, church, or restaurants. All you need is one marker and it is no mess, so they can't get anything on their clothing!
7) Look and Find Books
These Disney Look and Find books are awesome children's Easter gifts! You can find many different themed books as well as different sizes.
I love to bring these along when we need a quiet activity on the go! For older kids, I recommend Where's Waldo as it is more challenging!
8) Fishing Bath Tub Toy
This Munchkin Fishin' Bath Toy is another favorite bath toy in our home.
The fishing pole actually pulls the line in and the bobber has a magnet attached to it, which allows the other pieces to be "caught" on the end of the line.
It's super fun in the tub or in an outdoor water table.
9) Color Wonder Markers and Coloring Book
I love these Color Wonder Coloring Books and Markers! It allows younger children all the fun of markers without the mess!
I love to put them in our bag for church or road trips! I was surprised that they even make these Color Wonder Paint sets!
10) Melissa & Doug Water Wow – Fun Easter Gifts for Kids
Melissa and Doug Water Wows are amazing reusable activity pads. Your child colors with a water pen, revealing the picture. Once it dries, they can do it all over again!
There are many different themes available including ABCs, Numbers, Farm, Occupations, and more!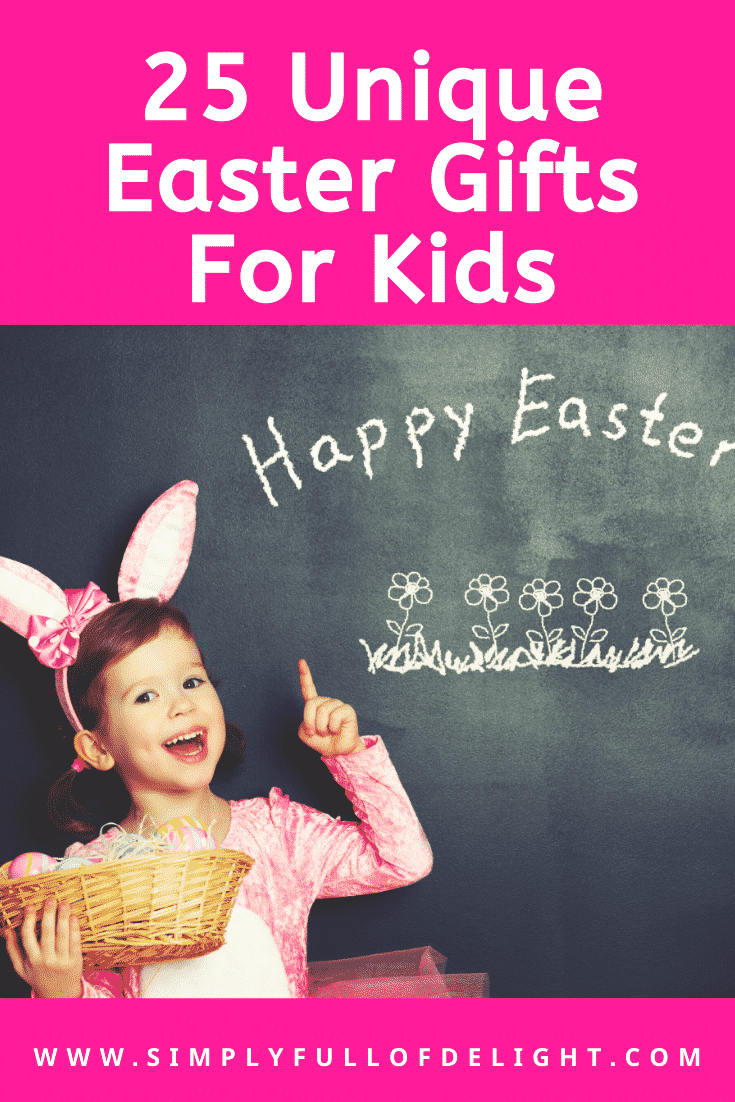 11) Character Socks
Character Socks, like these Bluey Socks are a fun way to gift clothing to children. I love to gift my kids items that are both fun and useful!
You can find lots of popular characters. There's both boy and girl versions available too!
12) Finding Nemo Bath Squirters
These Finding Nemo Bath Squirters are so much fun! I love that kids can enjoy playing with their favorite sea creatures from Finding Nemo making bath time extra fun!
There's other characters available as well! Click here to see some super cute Baby Shark squirters!
13) Spin Toothbrush
These Spin Toothbrushes are both fun and functional Children's Easter Gifts!
My kids are always delighted to see their favorite character on a new toothbrush and I love it when I can give them something that is useful!
14) Mad Libs Book
Mad Libs books are a fun game for older children. By filling in the blanks, kids can create one of a kind, hilarious stories.
Mad Libs come in a variety of themes! These are perfect for kids who can read and write!
15) Toy Skid Loader
This Skid Steer toy will surprise and delight your little one! This 1:16 scale Skid Loader is awesome for loading pretend hay bales or moving dirt.
It has both the bucket and pallet fork attachments, as well as some fun accessories. What a fun toy to keep your little one busy!
16) Sleeping Queens– Children's Easter Gifts
This Sleeping Queens card game is perfect for kids ages 4 and up! My 11 year old loves this game and admittedly….so do I.
I love that my 4 year old can play alongside my 11 year old. Granted my 4 year old can't use all the strategies (she can't do addition yet), but she knows enough to play…and to win!
This game incorporates fun elements like cards that can steal other cards, cards that defend against those who want to steal, and cards that throw an element of surprise. It's simple to learn and as I said…. kids of all ages love it!
17) Kids Stationery Set
A Stationery Set can be a unique and fun gift for older children. This set comes with special paper, stickers and more with a fun theme. Plus other themes are available!
I have fond memories of writing letters to my friends with fun stationery as a kid!
18) Rainbow Scratch Art Doodle Pad
Rainbow Scratch Art Doodle Pad is a fun and unique activity for children who enjoy art. Using the wooden stylus, you can scratch through the black coating to reveal the rainbow colors behind it.
My kids love scratch art paper as they like to create designs, patterns, and drawings.
19) Melissa and Doug Beads
This Melissa & Doug Bead Set makes a fun Easter basket filler for kids of all ages. My 4 year old and my 10 year old love to make necklaces together with this set! The strings have stiff ends to help little ones string the beads easily.
**Beads are only appropriate for children who no longer put things in their mouths. Try this larger bead set for younger children.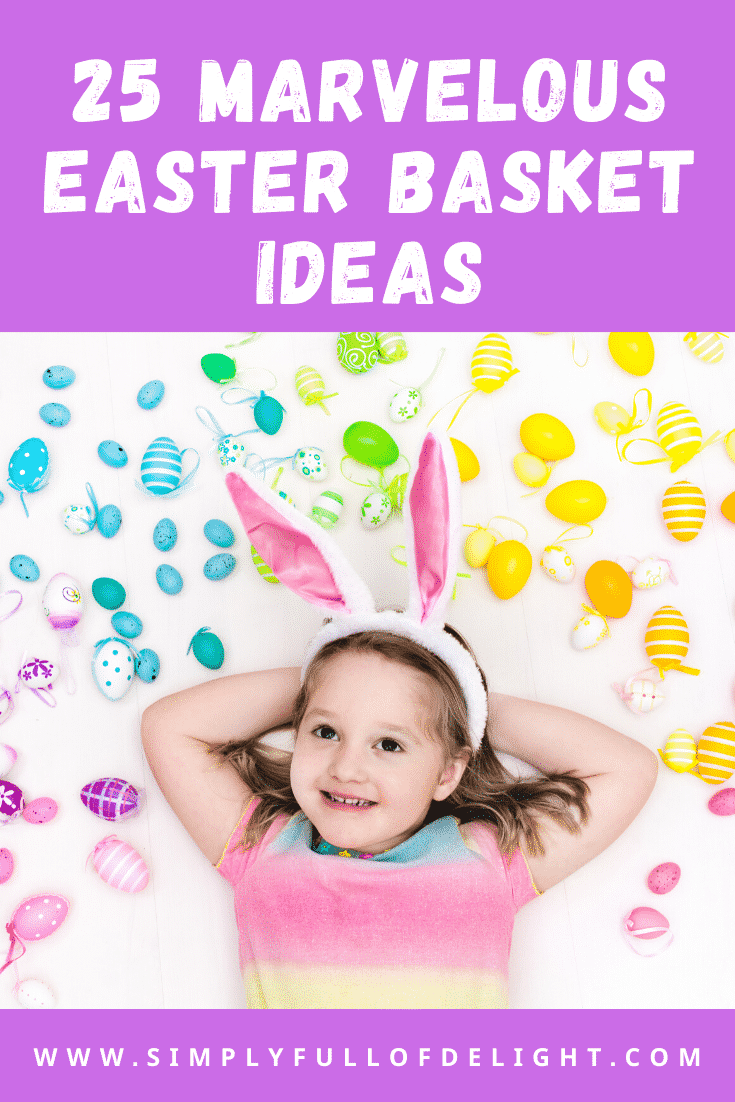 20) Lost Cities
Lost Cities is a one of my family's favorite games! It would make an excellent Easter gift for older kids. My 10 year old loves to play this strategy game with me.
I love that it only takes about 10 minutes to play a round, but of course, it's so fun, you'll want to play more than once.
21) Sticker Books – Easter gifts for kids
These Sticker Books by Melissa & Doug are always a hit with my kids.
My son loves the Make a meal set, where you fill plates with food stickers, while my daughters love the Make a Face and Sweet Treats the best. What Fun Easter Gifts for Kids!
22) Legos
My kids and I adore Legos. Nearly every holiday, we add another set to our collection. I love that Legos help children use fine motor skills and develop spatial reasoning and I love the creativity and imagination that these toys bring.
If your children are under 5, I recommend Duplo Blocks. They are the bigger, toddler safe version of Legos (and my older kids still love them too!)
23) Easter Book – Easter gifts for kids
I love buying my kids books for holidays to refresh our home library! I am a Bunny by Richard Scarry is one of those stories that we read all the time.
The story is quite simple, but it's the vibrant pictures that captivate both my kids and myself! Be sure to check out my family's favorite Bunny books here.
24) Melissa and Doug Eggs
These Melissa and Doug Egg Sets make fantastic Easter gifts for kids. My kids love cutting apart the eggs with the wooden play knife to reveal the color inside.
Then, the eggs can be matched together again. So much fun!
25) Dinosaur Excavation Eggs
This last item is really unique. These Dinosaur Excavation Eggs contain toy dinosaurs.
Kids use the excavation tools to reveal the dinosaur and they can learn more about the dinosaur they discover with the included dinosaur knowledge cards.
This is sure to be a hit with any child. I love that it makes learning fun…and exciting!
I hope you found some awesome ideas for Children's Easter Gifts this year. Let me know in the comments which Fun Easter Gifts for Kids you liked the most!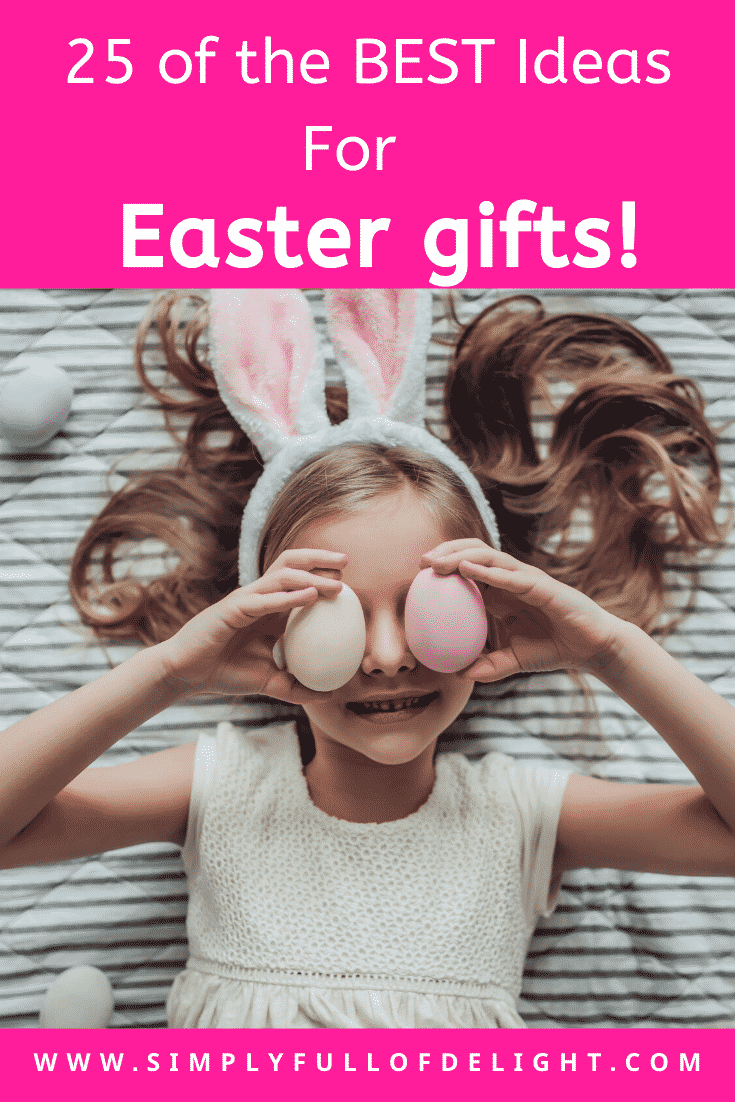 Other Articles You Might Enjoy:
29 Best Children's Books about Bunnies
Free Easter Coloring Sheets and Activities
Related Posts