Today we are going to explore 9 ideas for a DIY Ugly Christmas Sweater for Kids!
Whether you are a fan or not, it seems the Ugly Christmas Sweater trend is here to stay! I like my children to be able to participate in school dress up days so when I found out my kids needed Ugly Christmas Sweaters, I looked around for options.
I contacted some of my fellow bloggers for some DIY Ugly Christmas Sweater ideas. Wow, they sure did have some great ones!
Let's dive in! Here's 9 ideas for a DIY Ugly Christmas Sweater for Kids!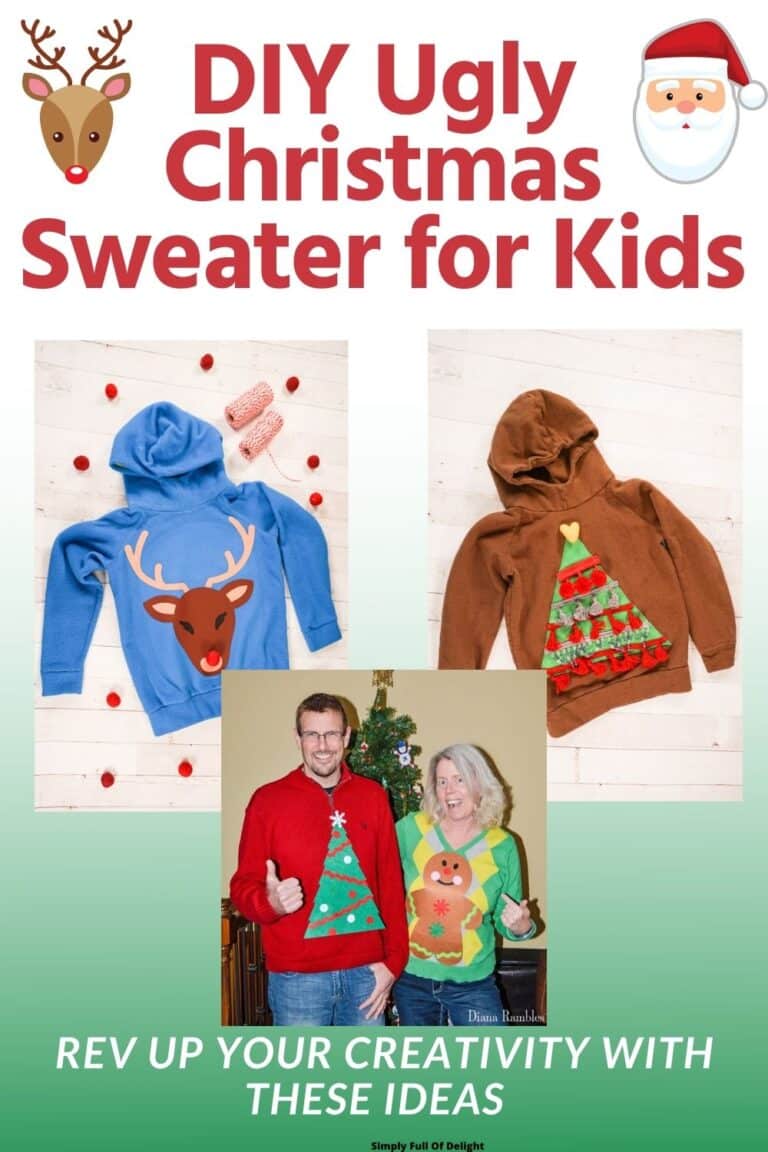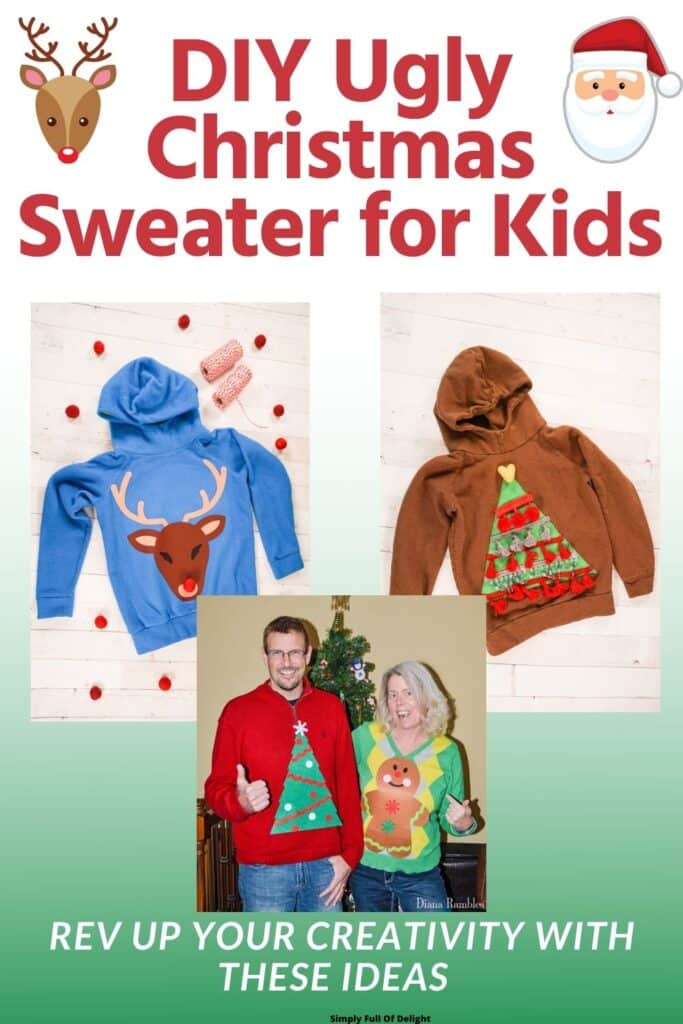 ** Disclaimer: As an Amazon.com Associate, I earn from qualifying purchases made by readers clicking my links at no extra cost to you. Thank you for supporting this blog!
1) DIY Ugly Christmas Tree Sweater
This first idea comes from Heather Handmade. She created this amazing Christmas tree sweatshirt for her son for his school's Tacky Sweater Day!
Heather used fabric to create the tree, and then used trim to decorate it! She sewed this onto the sweatshirt making it durable (and reusable for multiple wearings!)
2) Quick $1 DIY Ugly Christmas Sweater
You might be wondering, how do you make an ugly Christmas sweater without sewing?
This Quick $1 DIY Ugly Christmas Sweater idea is from Diana Rambles. No sewing is needed for this project. She transformed old sweaters into fun holiday sweaters using a craft kit from a dollar store. How cool is that!
3) DIY Reindeer Ugly Christmas Sweater
This DIY Reindeer Ugly Christmas Sweater is by Heather Handmade. She created this Reindeer sweater for her son using her Cricut, a sweatshirt, iron on vinyl and a felt ball.
Having a Cricut is a game changer! This sweatshirt is more cute than tacky. What an adorable idea that will definitely get worn again and again!
4) Last Minute DIY Ugly Christmas Shirt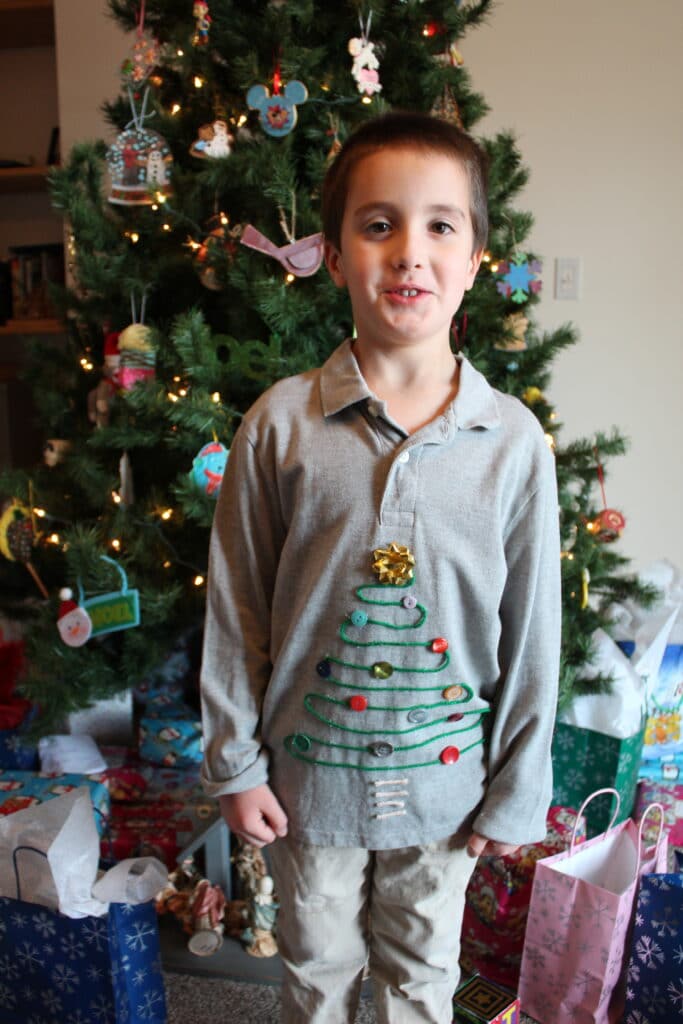 This next idea comes from my blog Simply Full of Delight. This Ugly Christmas "sweater" is a quick and easy 10 minute No-sew option!
It was created by hot gluing green and brown yarn into a Christmas tree shape. Then colorful buttons were added along with a gift bow "star" to create a whimsical Ugly Christmas Tree shirt! Super fast and super simple!
5) DIY Felt Christmas Tree Ugly Sweater
This Adorable DIY Felt Christmas Tree Ugly Sweater is by The Girl in the Red Shoes. She used felt, pom poms, and fabric glue to create this fun Christmas sweatshirt. This "Ugly" Christmas Sweater is so cute, it will probably get worn multiple times during the holiday season!
6) Super Easy DIY Christmas Jumper
For this idea, we are going all the way to the UK where they celebrate Christmas Jumper Day. (Don't feel bad, I had to look it up too!) It's a British fundraiser day that happens annually in December. People are encouraged wear a sweater (called a Christmas Jumper) and raise funds for Save the Children.
For this super easy Christmas Sweater idea, Maggy from Red Ted Art took a pajama top and turned it inside out. She used safety pins, felt, a pom pom, and gold tape to make an adorable reindeer shirt.
I love the ingenuity of this project. It's so clever and perhaps best of all, this shirt can be returned to it's previous state!
7) Reindeer Wreath Ugly Christmas Sweater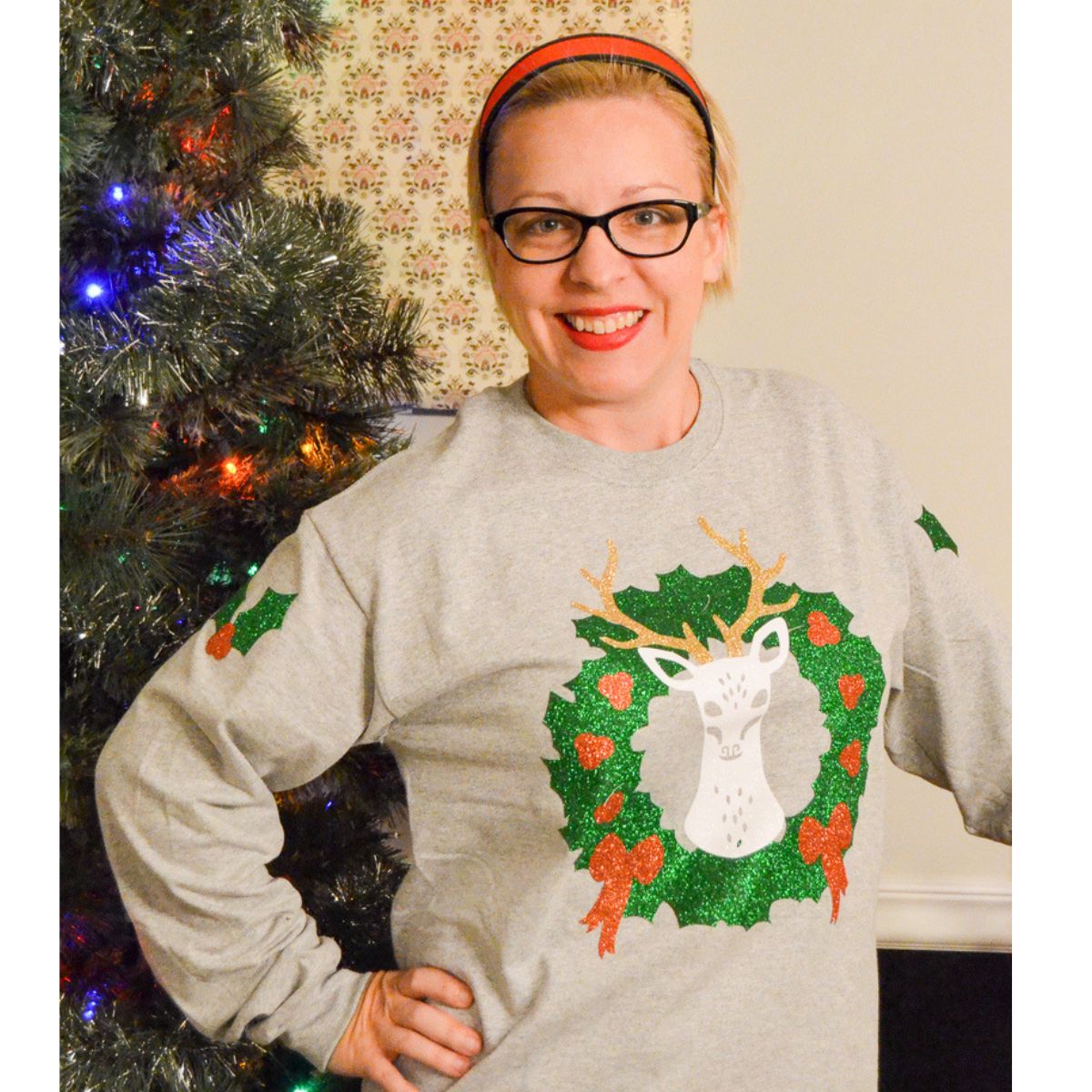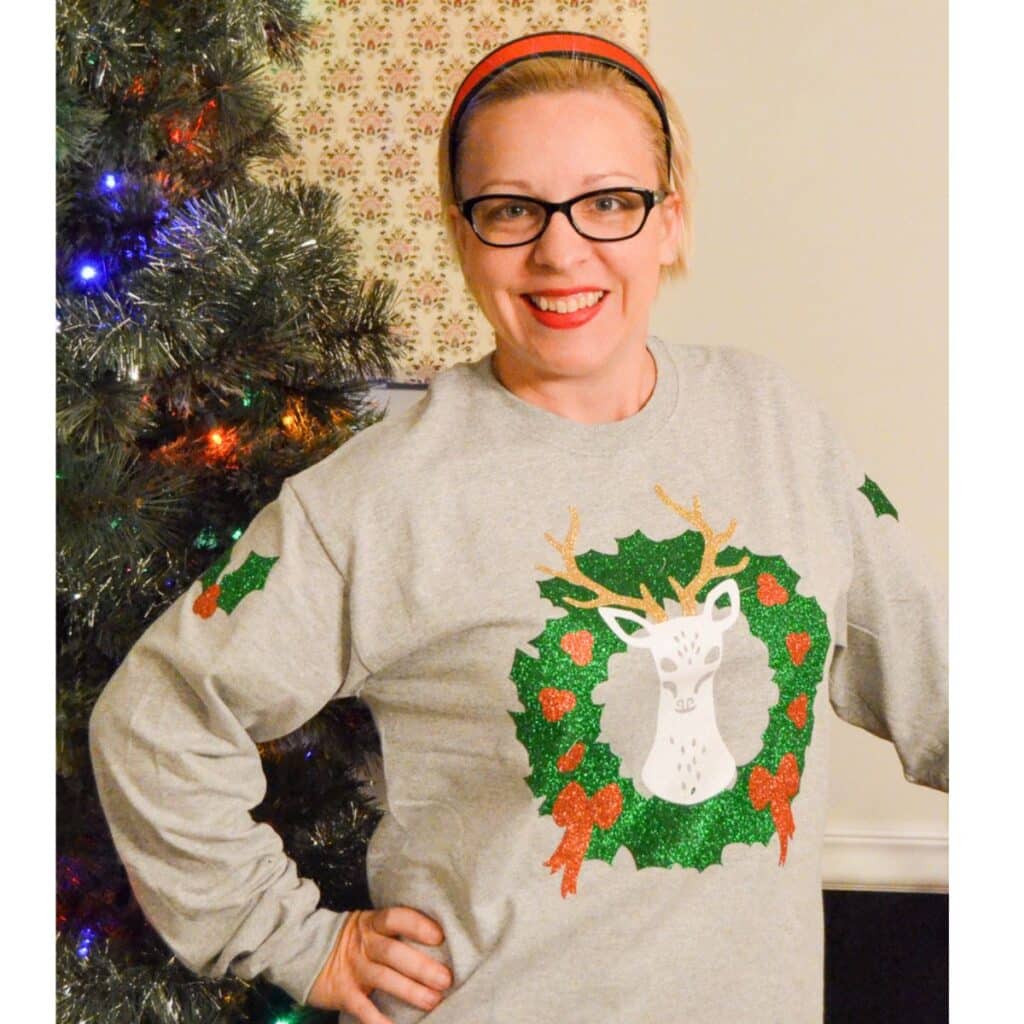 This Reindeer Wreath Ugly Christmas Sweater is by Albion Gould.
This tacky sweater really is more cute than ugly, but definitely a fun option! You can create this DIY Christmas sweater with a Cricut. If you want to add more tackiness, add some candy canes, a Santa hat, or a string of lights to the design.
Now is the perfect time to create your own sweater for those ugly Christmas sweater contests. Kids of all ages will love wearing cute sweaters like this throughout the holiday season to both Christmas party events and ugly Christmas sweater parties.
What a great idea for those special days at this time of year.
8) Abominable Ugly Christmas Sweater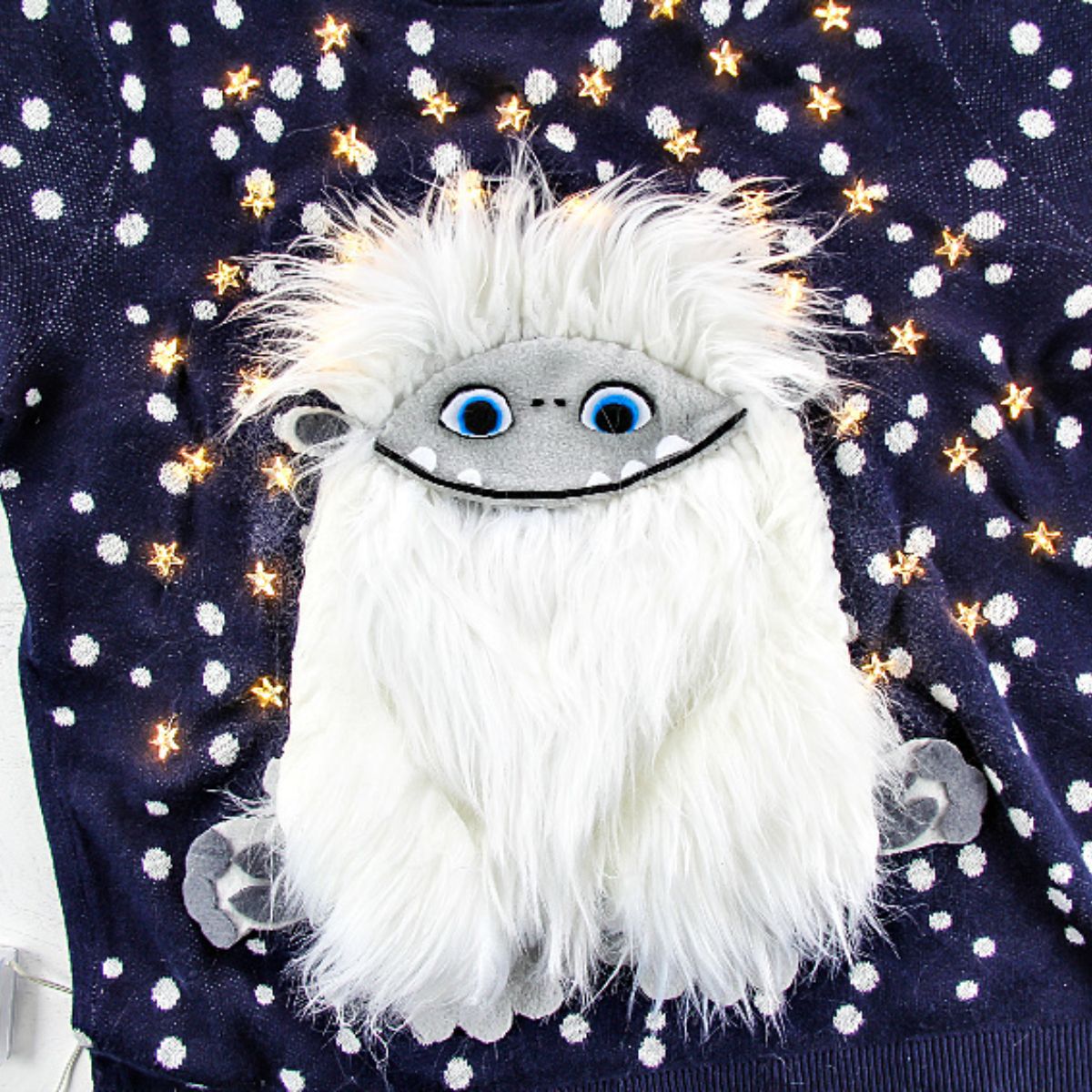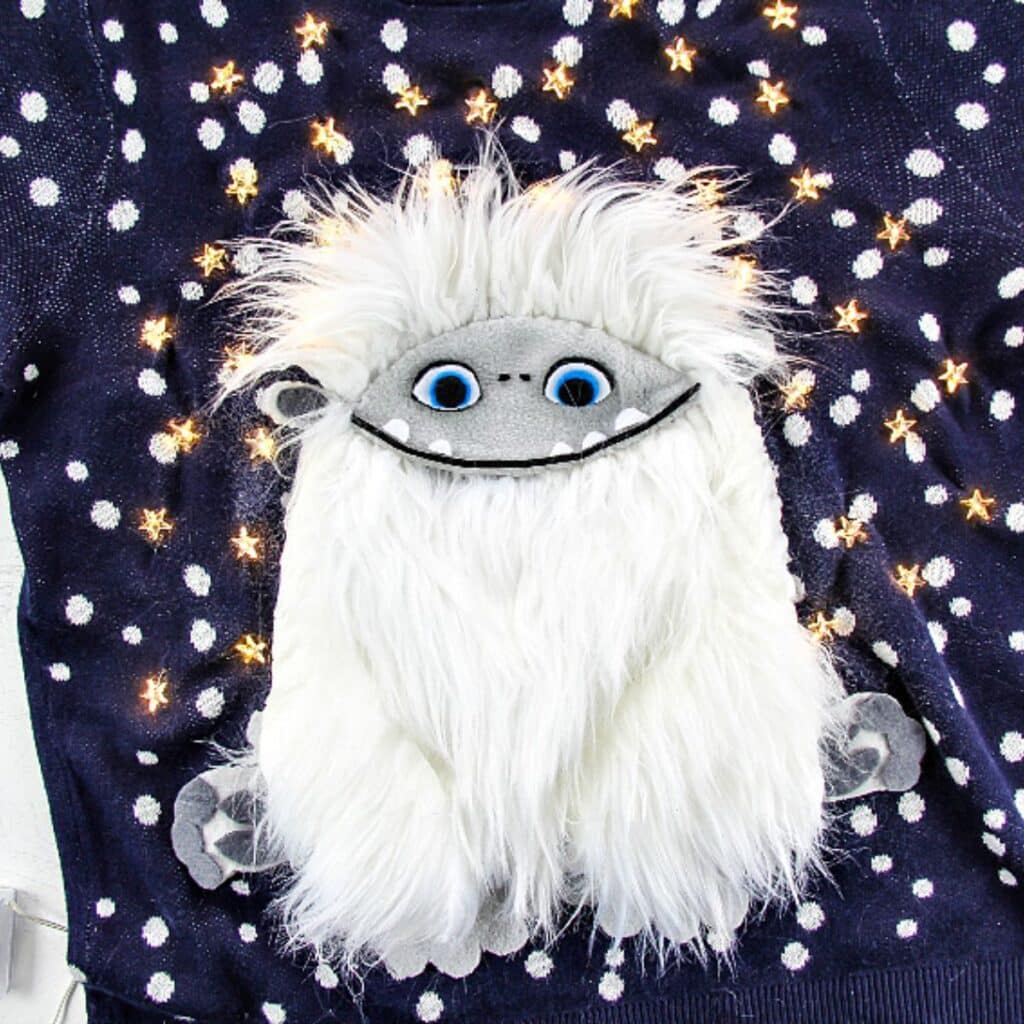 Learn how to make a fun Abominable Ugly Christmas Sweater over at Make and Takes. This ugly sweater idea so much fun! It's furry, it lights up, and it's just plain amazing. I love that it's one of those funny Christmas sweaters that has a wow factor to it.
This one is sure to be great way to earn a prize for the Ugliest Christmas sweater at an ugly sweater party for sure!
9) Mistletoe Ugly Christmas Sweater Idea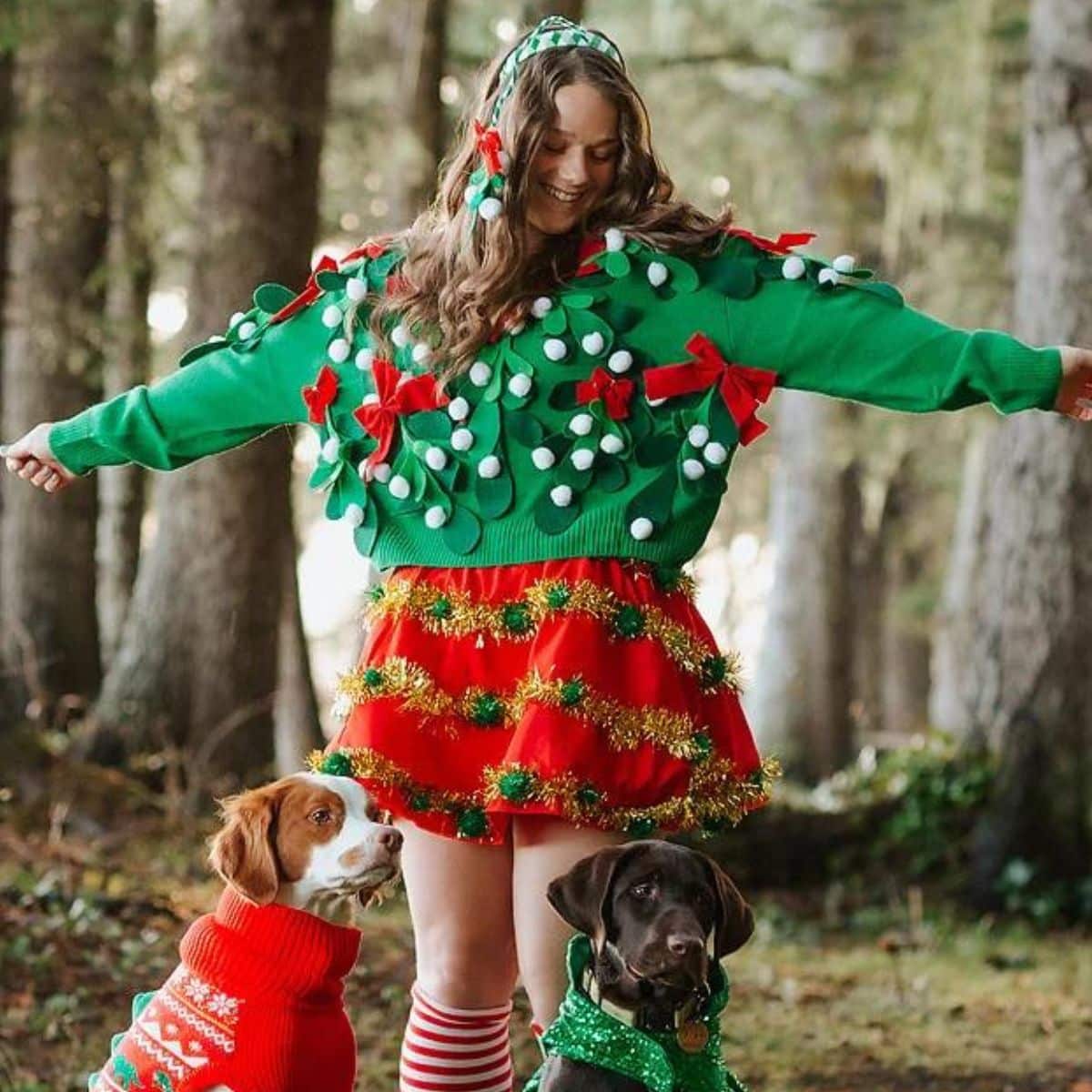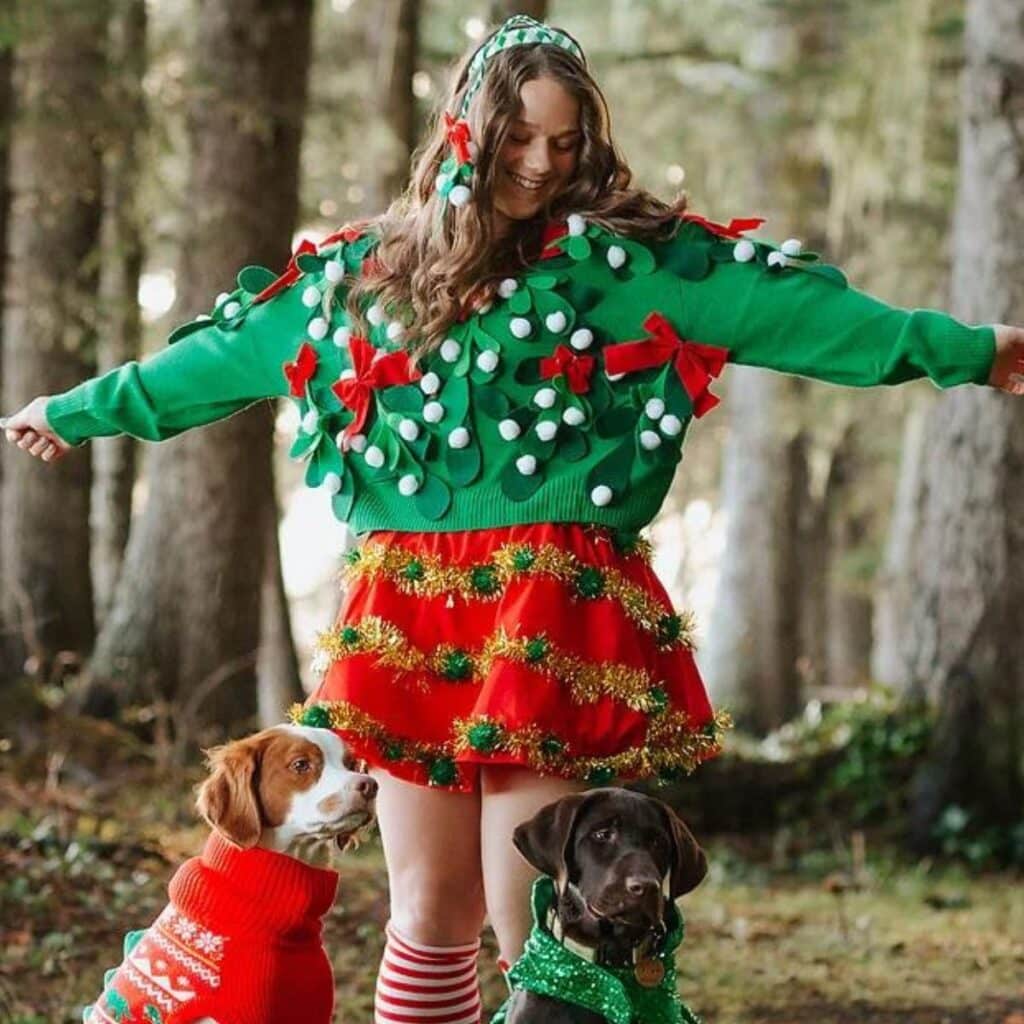 This Mistletoe Ugly Christmas Sweater Idea is from XOXO Bella.
This ugly Christmas sweater has it all – It's delightfully tacky and cute at the same time! Isn't that what we all are going for!? The base of this ugly holiday sweater can be found at a thrift store.
The Front of the sweater is covered with mistletoe, ribbons, and pom poms. The skirt takes the whole outfit to the next level. Make this fun DIY Christmas sweater for your next holiday event to grab that coveted cringe-worthy Best Ugly Sweater award.
That's it! 9 Ideas for a DIY Ugly Christmas Sweater for Kids.
I hope these ideas have inspired you to make your own ugly Christmas sweater project. I know seeing these best ugly Christmas sweater ideas have helped my own creativity start to flow.
Remember that Ugly Christmas Sweaters are meant to be tacky, so you really can't fail. Also, remember that they don't actually have to be sweaters!
You've got this! Now go be creative and may your favorite new ugly sweater for this hilarious Christmas tradition for holiday parties.
If you have a fun DIY Ugly Christmas Sweater Idea, feel free to drop it in the comments section below!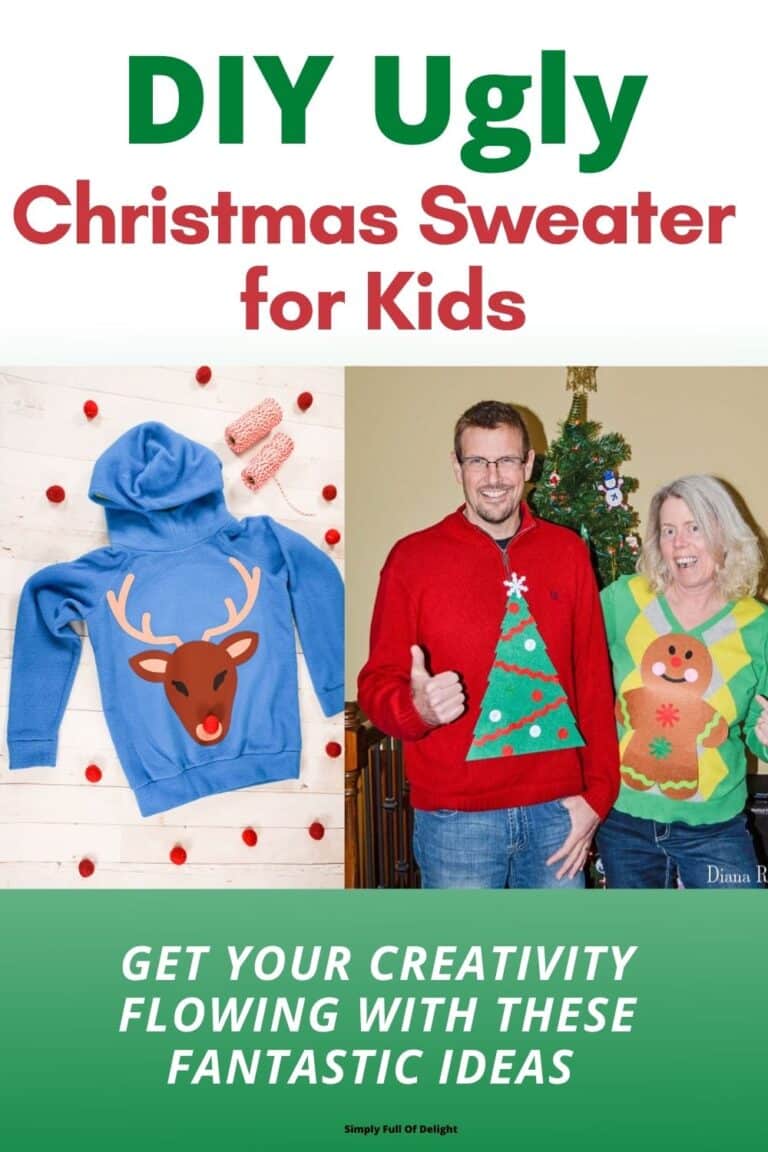 Related Posts