Starting a preschool dinosaur unit? Here's 30 Easy Dinosaur Activities for Preschoolers.
A dinosaur theme can be so fun for preschoolers. Kids love learning about these amazing creatures. There's so much explore and discover about dinosaurs.
I asked my fellow bloggers to help out with fun ideas for a preschool dinosaur unit and wow, they had some amazing ideas!
I've collected 30 of the best preschool dinosaur crafts, free printables, sensory activities, and more for your little ones to enjoy!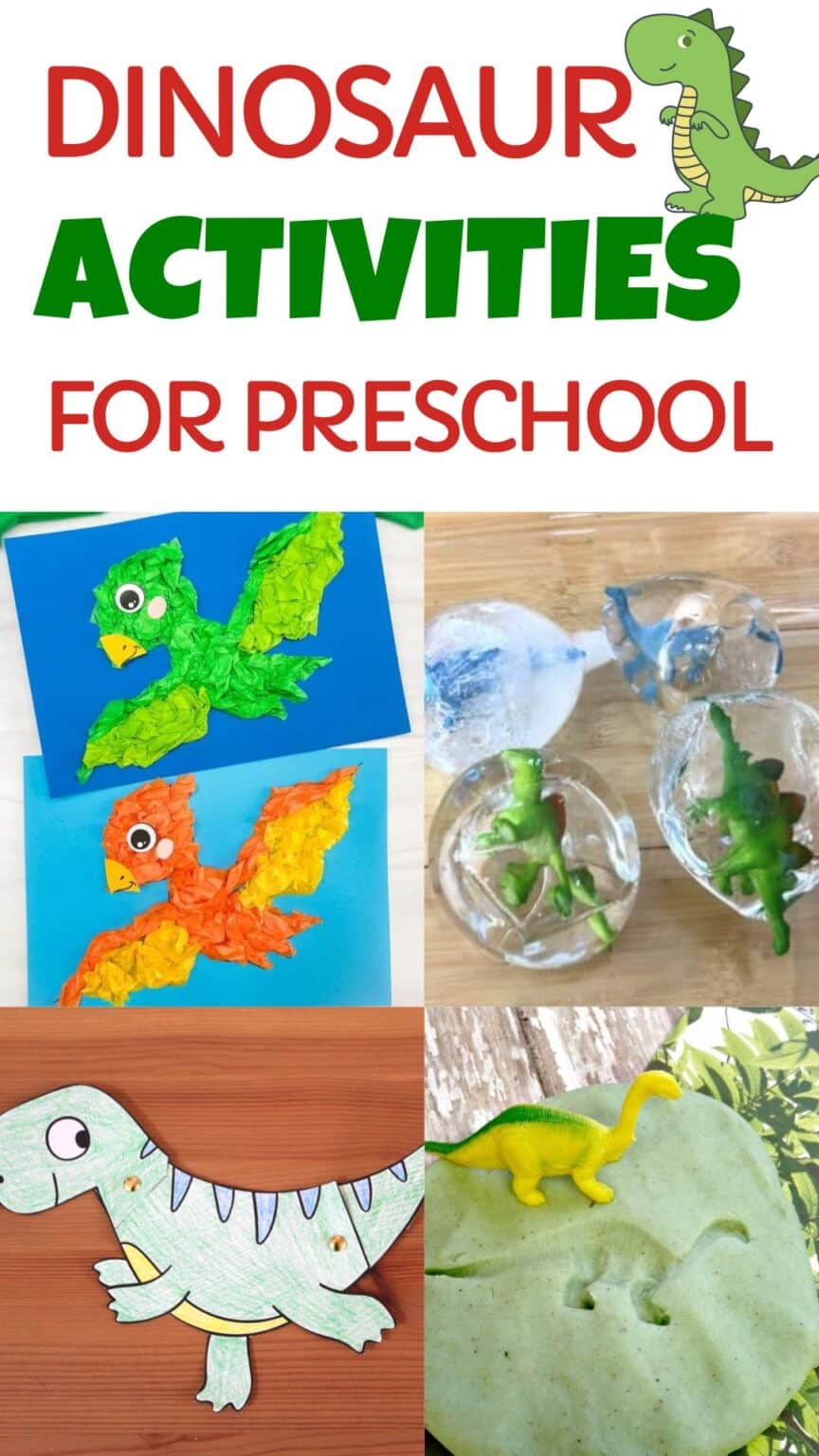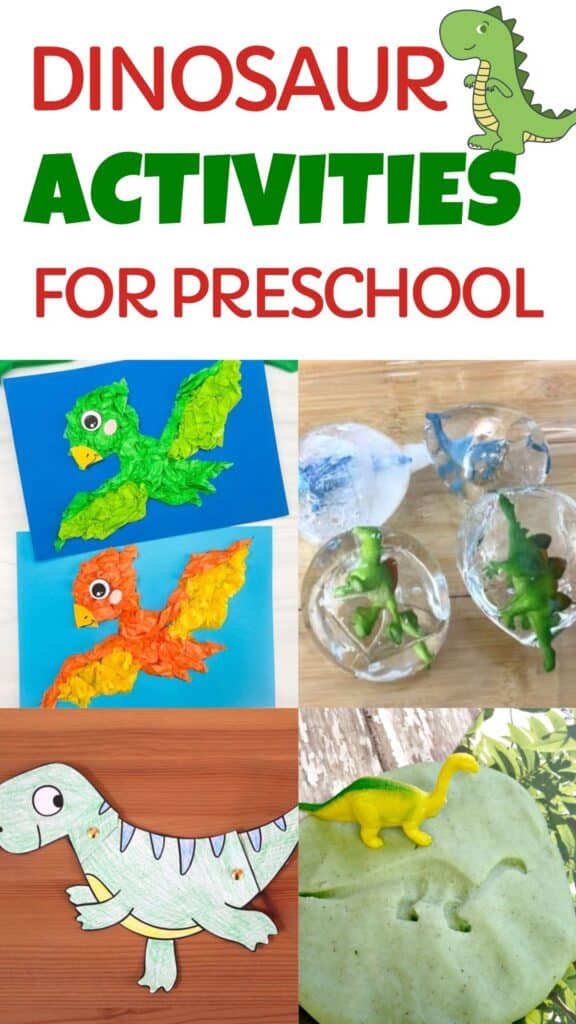 1) Paper Dinosaur Craft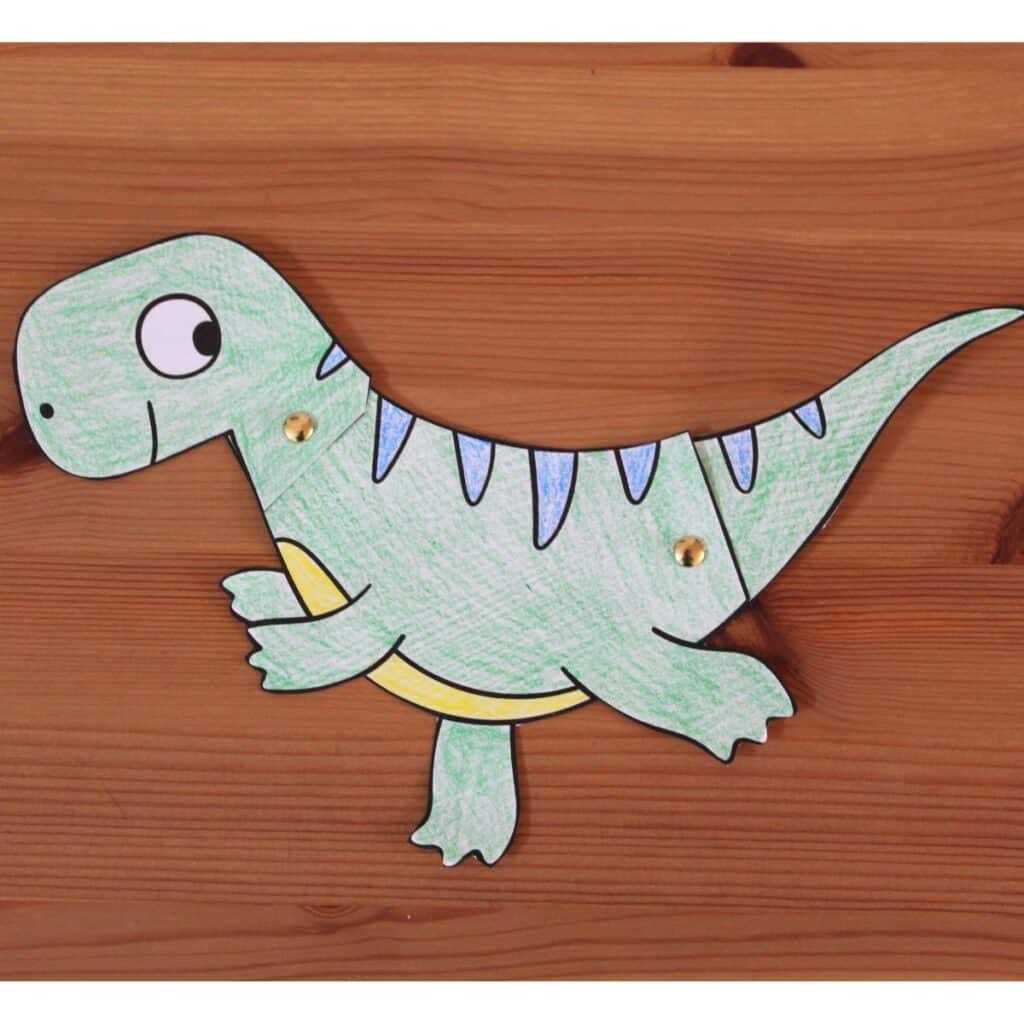 This first idea come from my blog Simply Full of Delight. This Paper Dinosaur Craft is super simple with the free printable dinosaur template. Just color, cut, and add brads (or paper fasteners) to make the head and tail move!
Kids will love creating their own dinosaur and it's a great way to practice those scissor skills!
2) Dinosaur Dot Marker Pages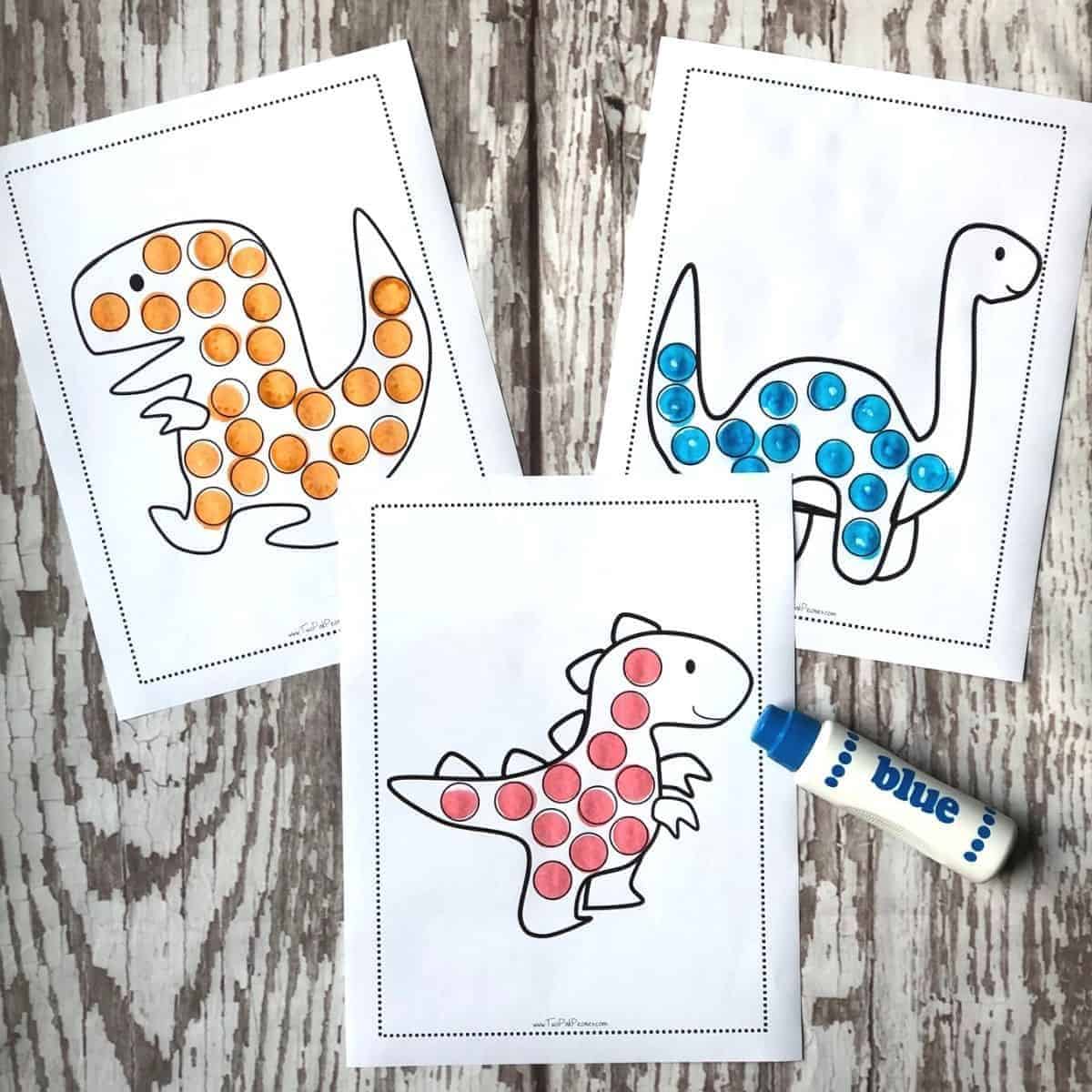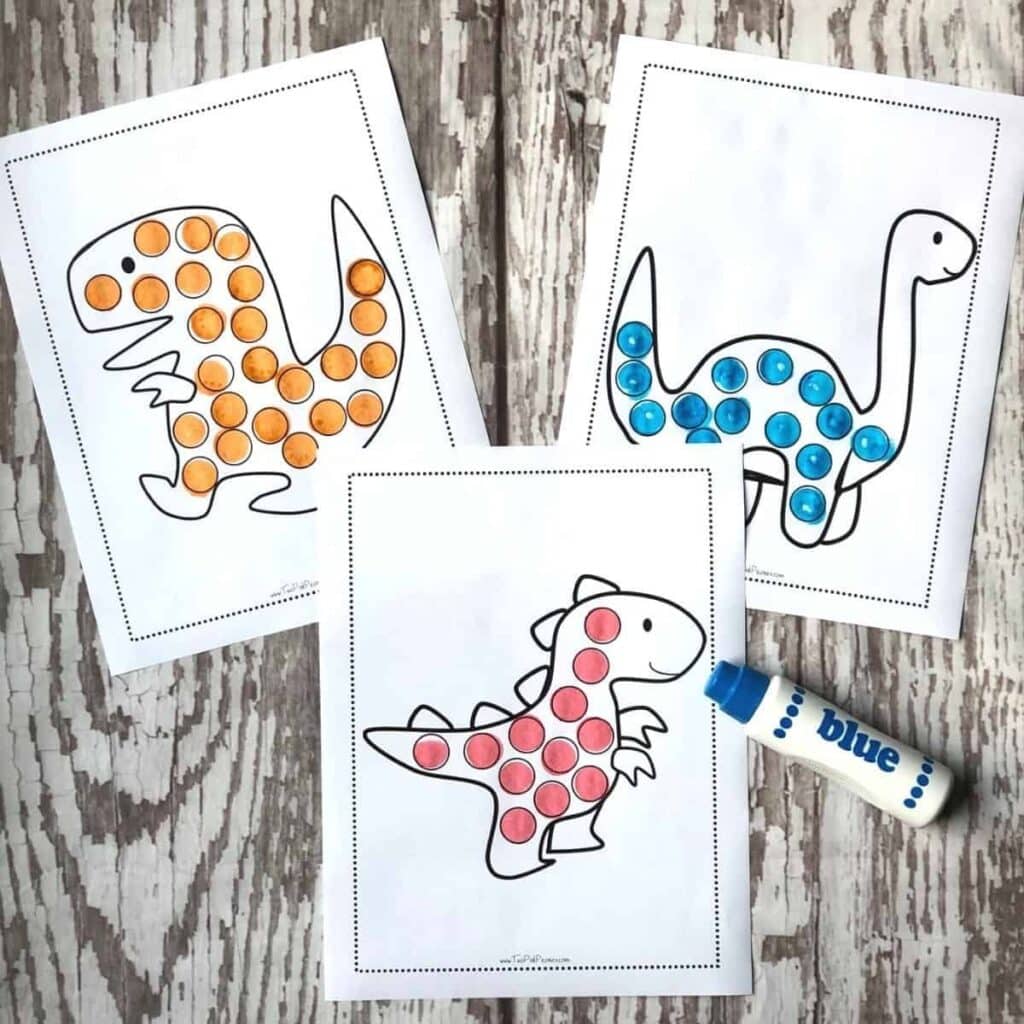 These free Dinosaur Dot Marker Pages are from Two Pink Peonies. Little ones will enjoy dabbing the dots on the dinosaurs and parents will love how quick and easy this activity is to set up! What a fantastic fun dinosaur activity for preschoolers!
3) Dinosaur Fossil Craft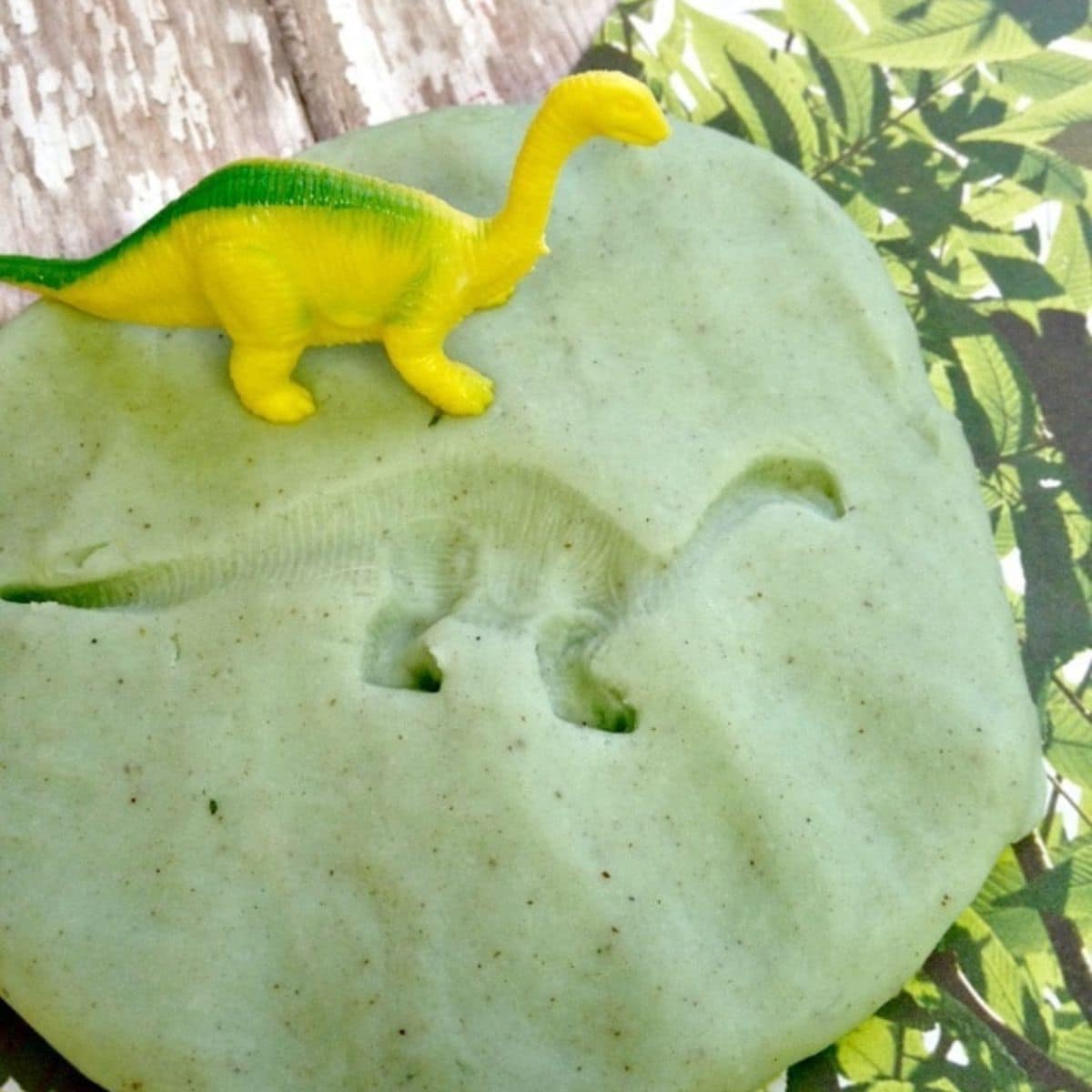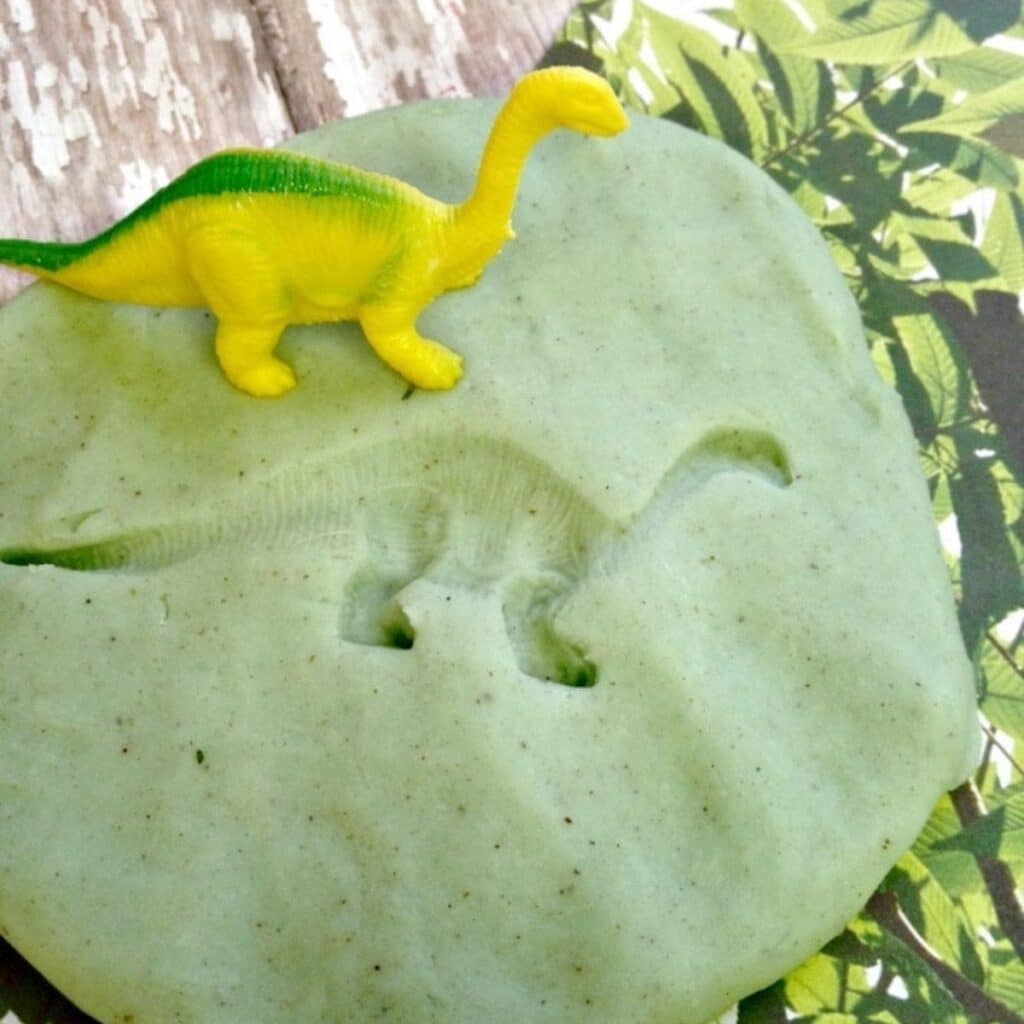 Learn how to make your own Dinosaur Fossils over at Reuse Grow Enjoy. Kids of all ages will enjoy creating dinosaur fossils with this homemade play dough recipe and toy dinosaurs! What fun!
4) Free Printable Dinosaur Bingo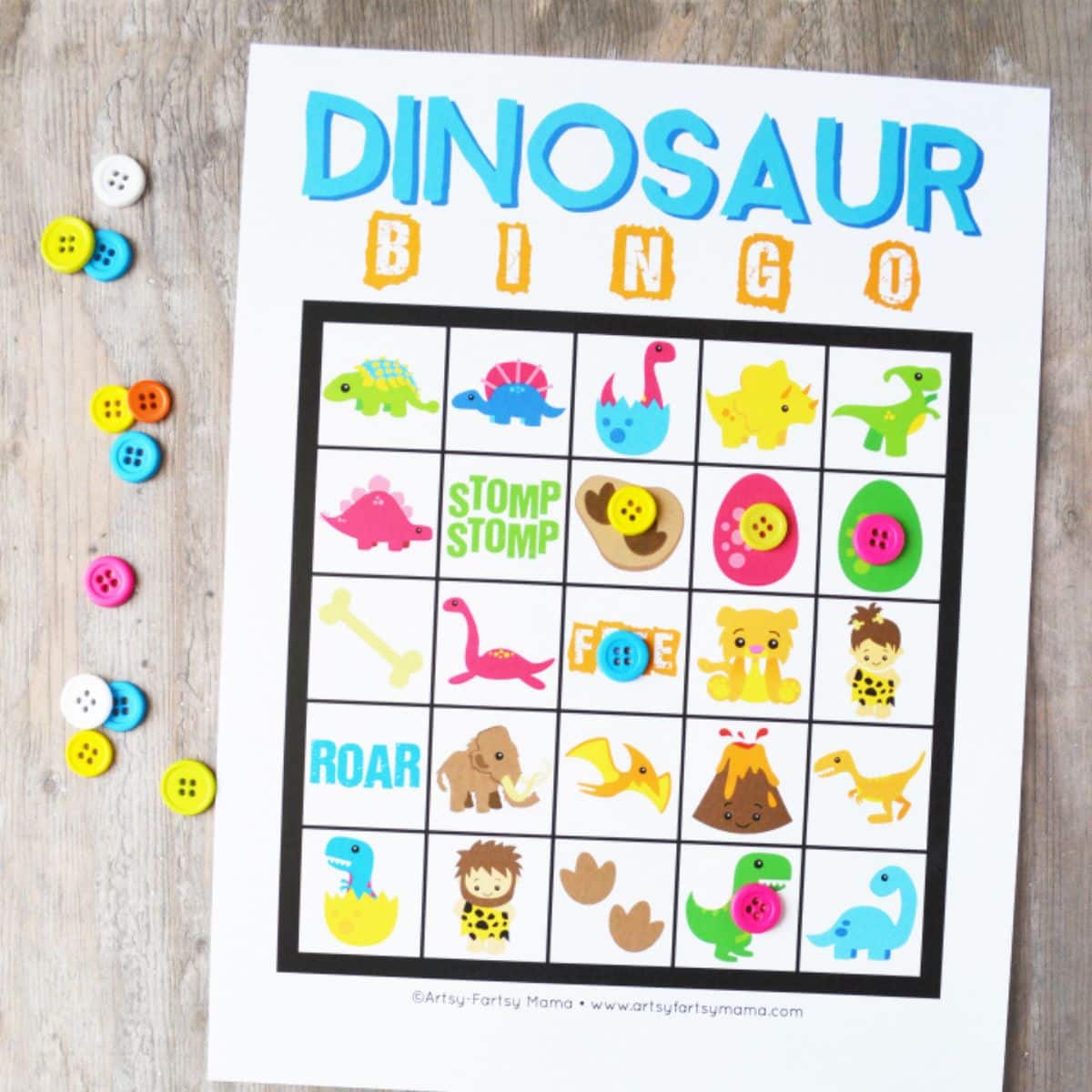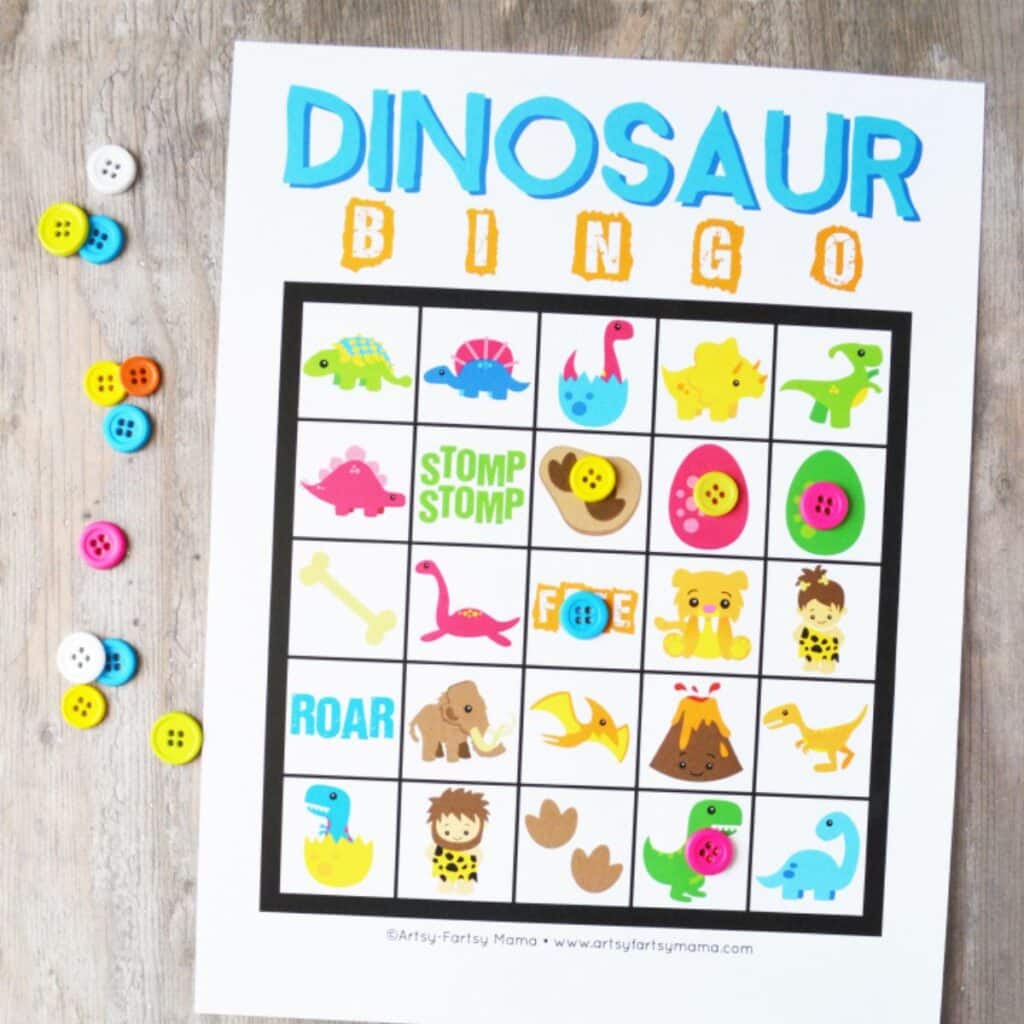 This Free Printable Dinosaur Bingo Game is from Artsy Fartsy Mama. I think this would be perfect for birthday parties, classroom fun, or just doing with small groups during a dino unit!
5) Paper Plate Dinosaur Craft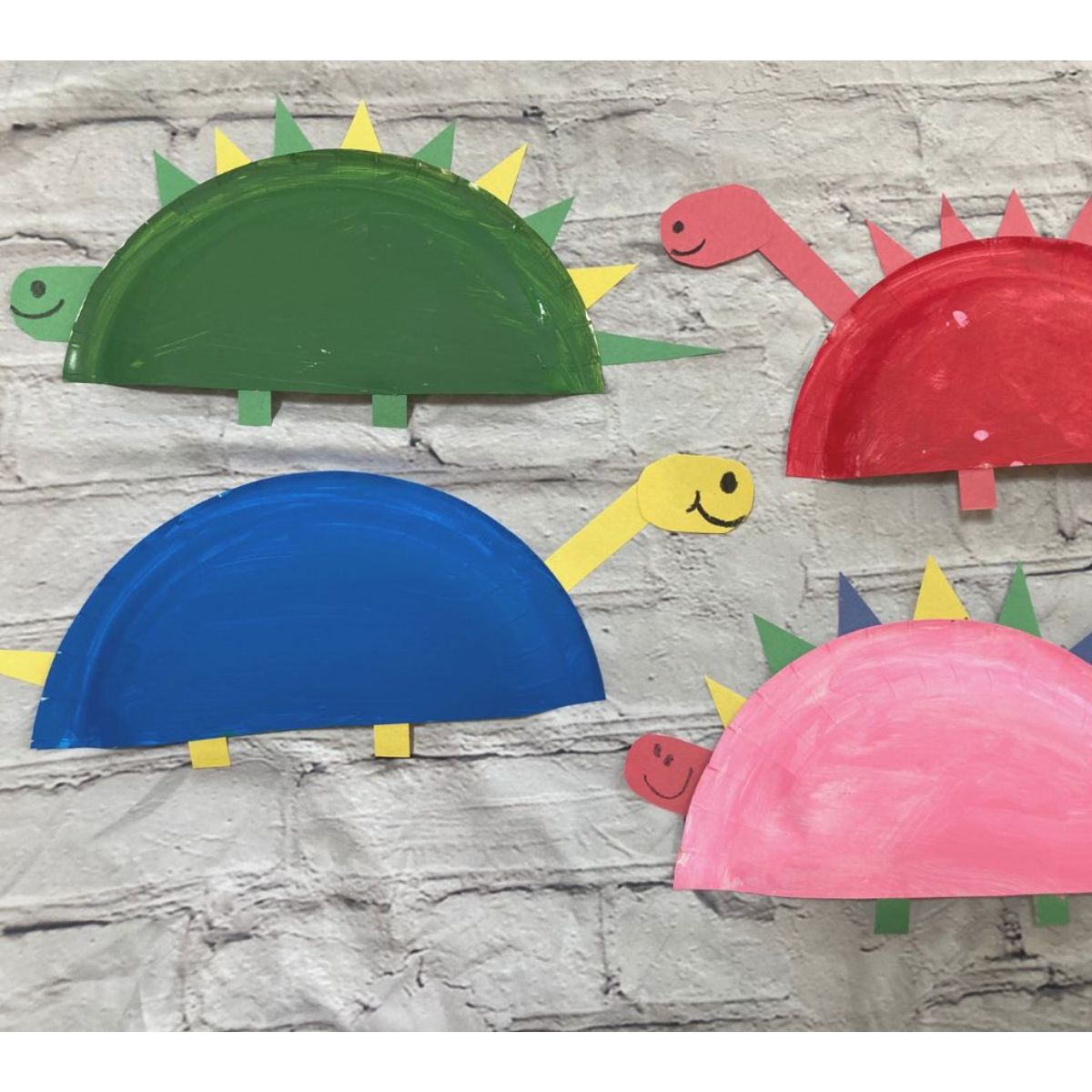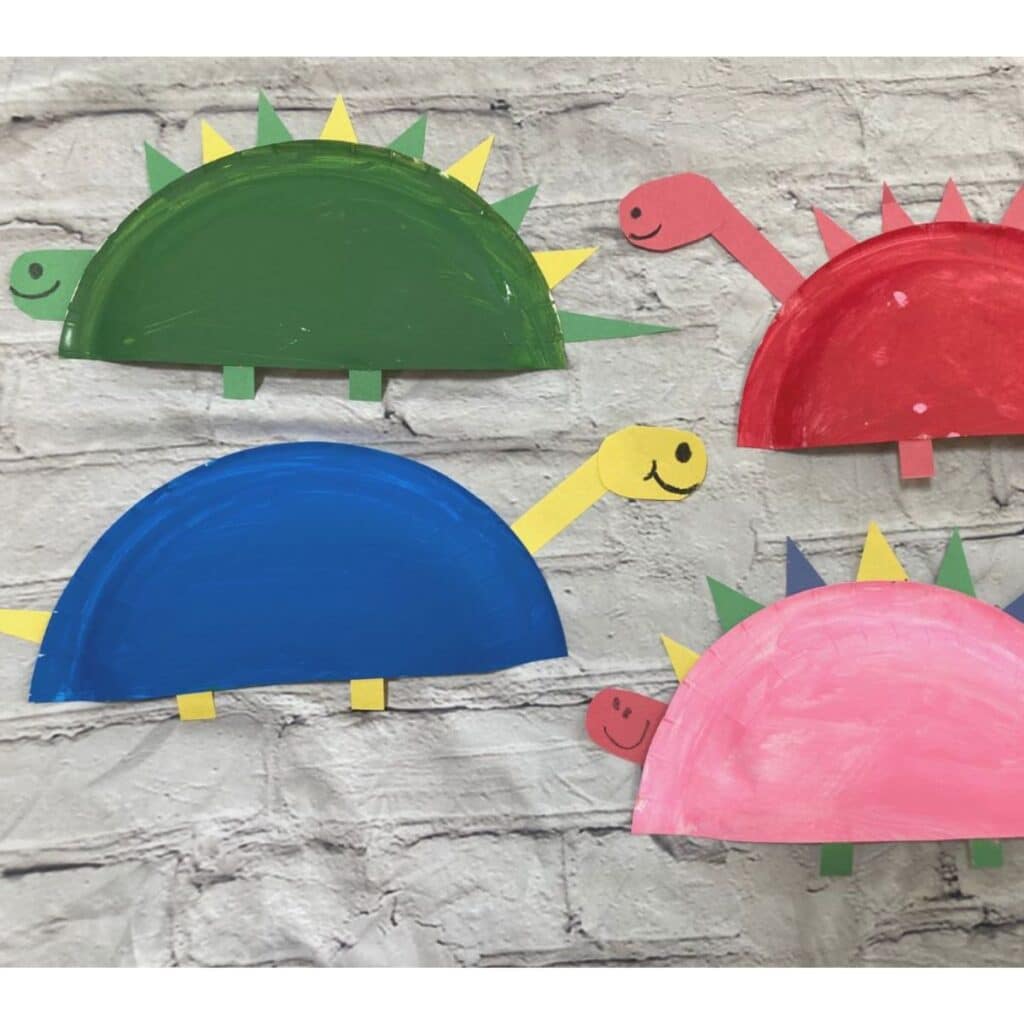 This sweet Paper Plate Dinosaur Craft is by Mama of Minis. You'll learn how to make your own little dinosaurs from paper plates with this easy tutorial!
Plus, it's a shape recognition craft meaning there's plenty of learning going on during this dinosaur activity for preschoolers!
6) Baby Dinosaur Coloring Pages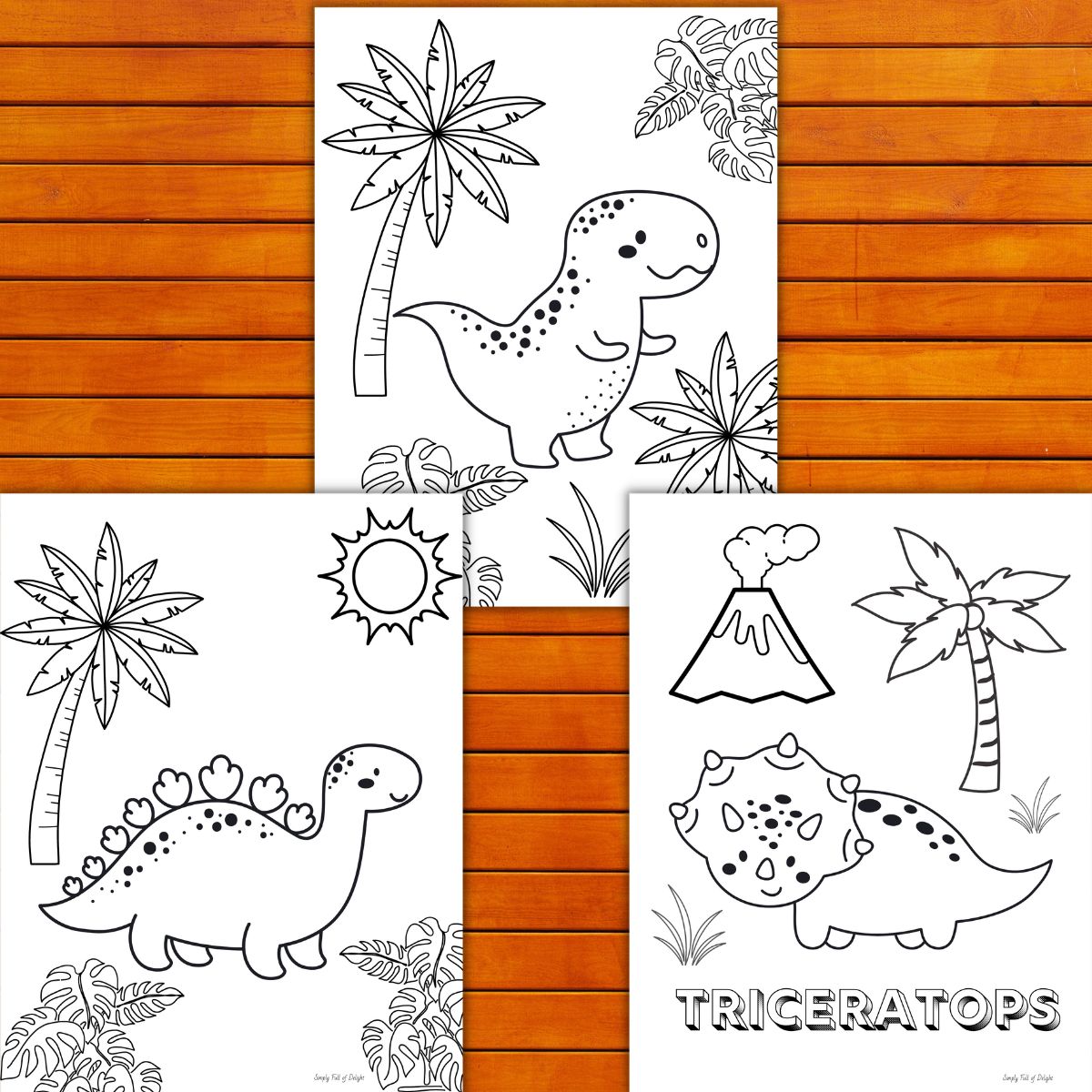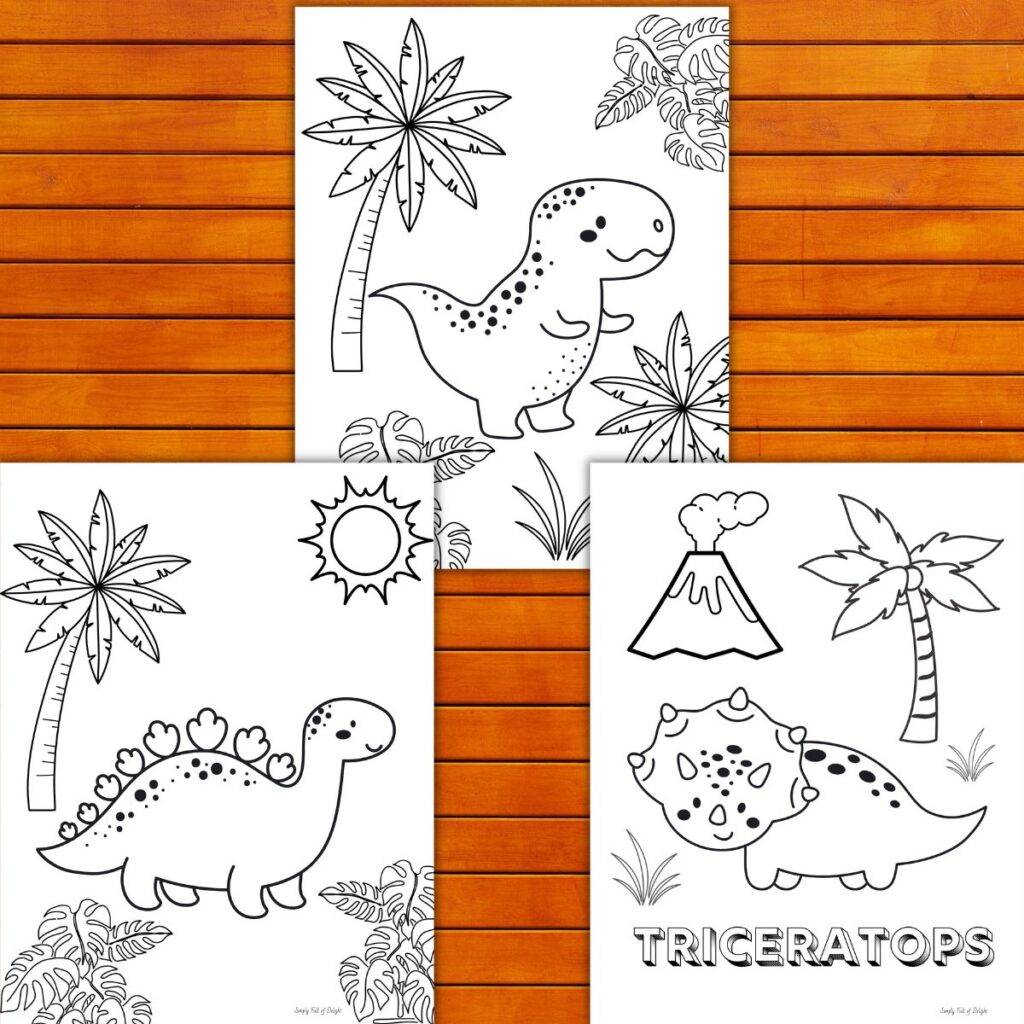 You can grab 3 free printable Baby Dinosaur Coloring Pages here on my blog Simply Full of Delight. Perfect for practicing fine motor skills, these coloring pages are perfect for young children!
These are super cute and sweet dinosaur designs for your littlest dinosaur fan!
7) Stegosaurus Handprint Craft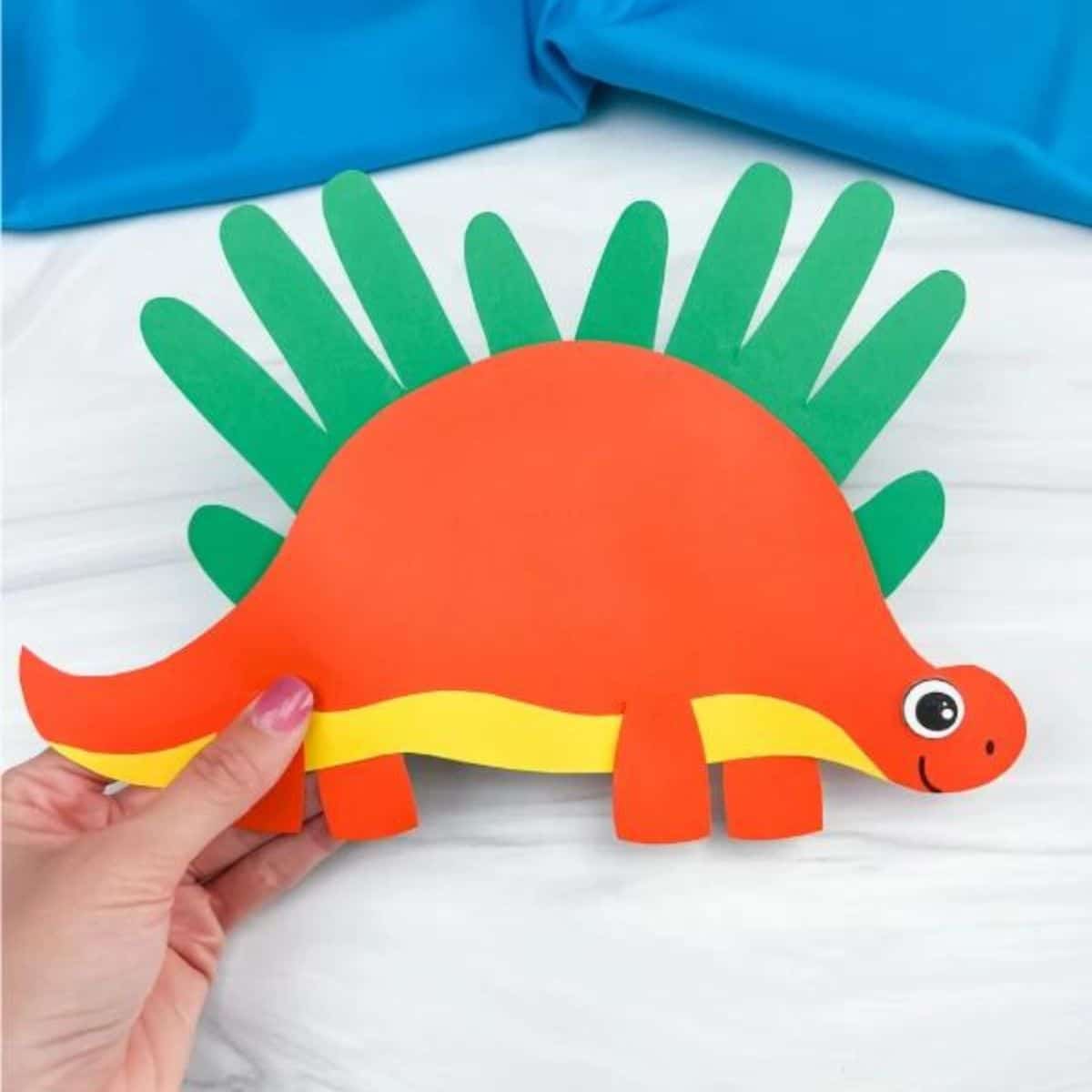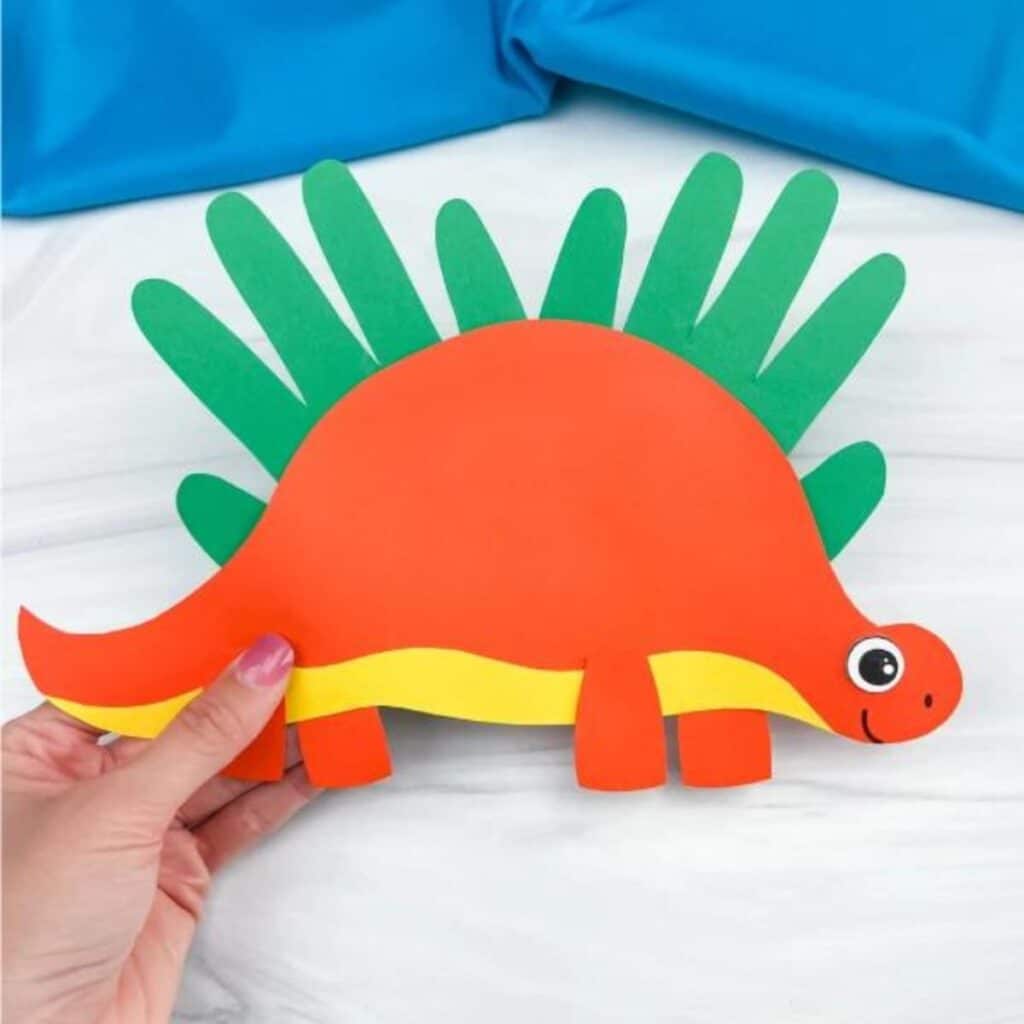 Love handprint crafts? Check out this adorable Stegosaurus Handprint Craft by Simple Everyday Mom. It's seriously cute and perfect for your dinosaur loving kids!
8) Dinosaur Sensory Bin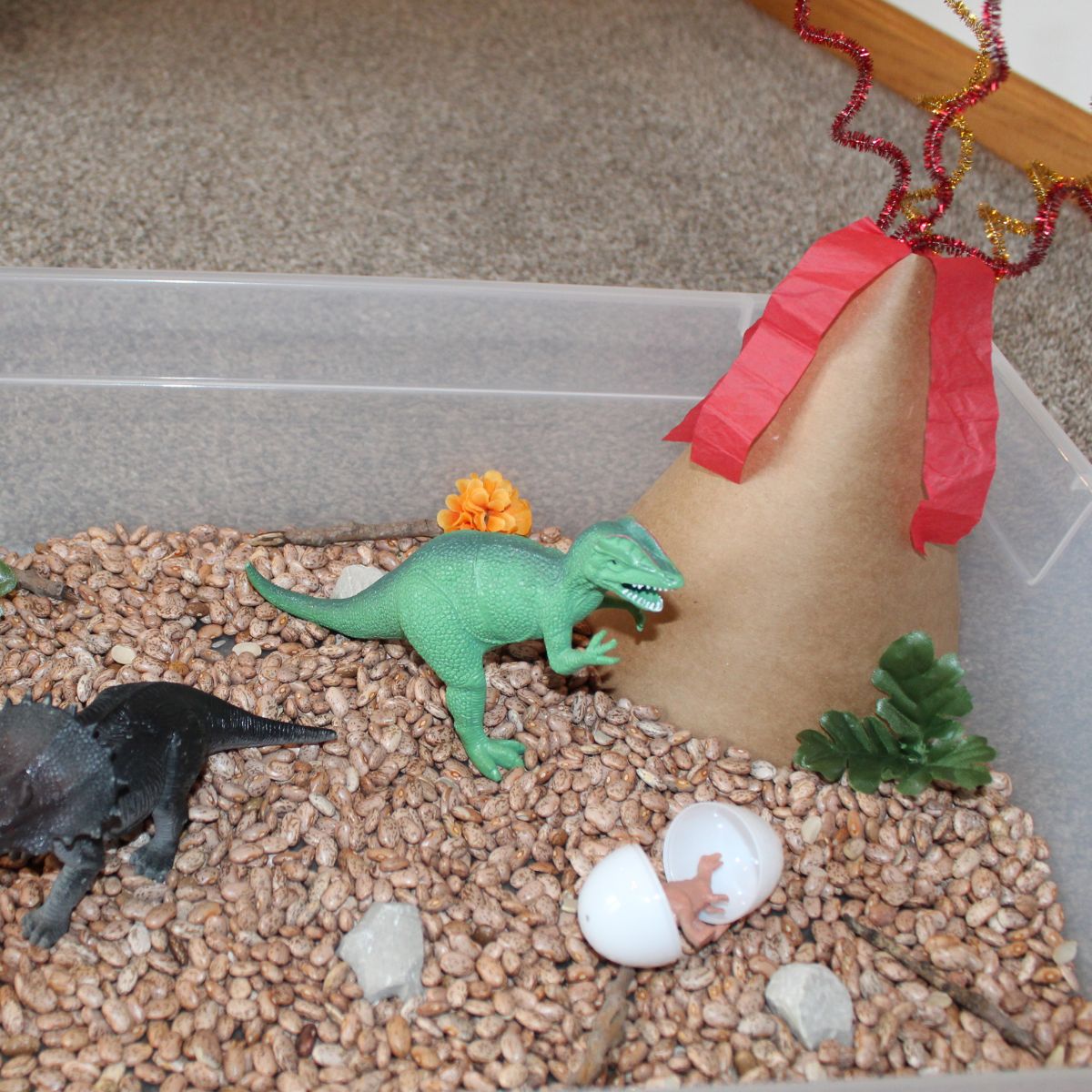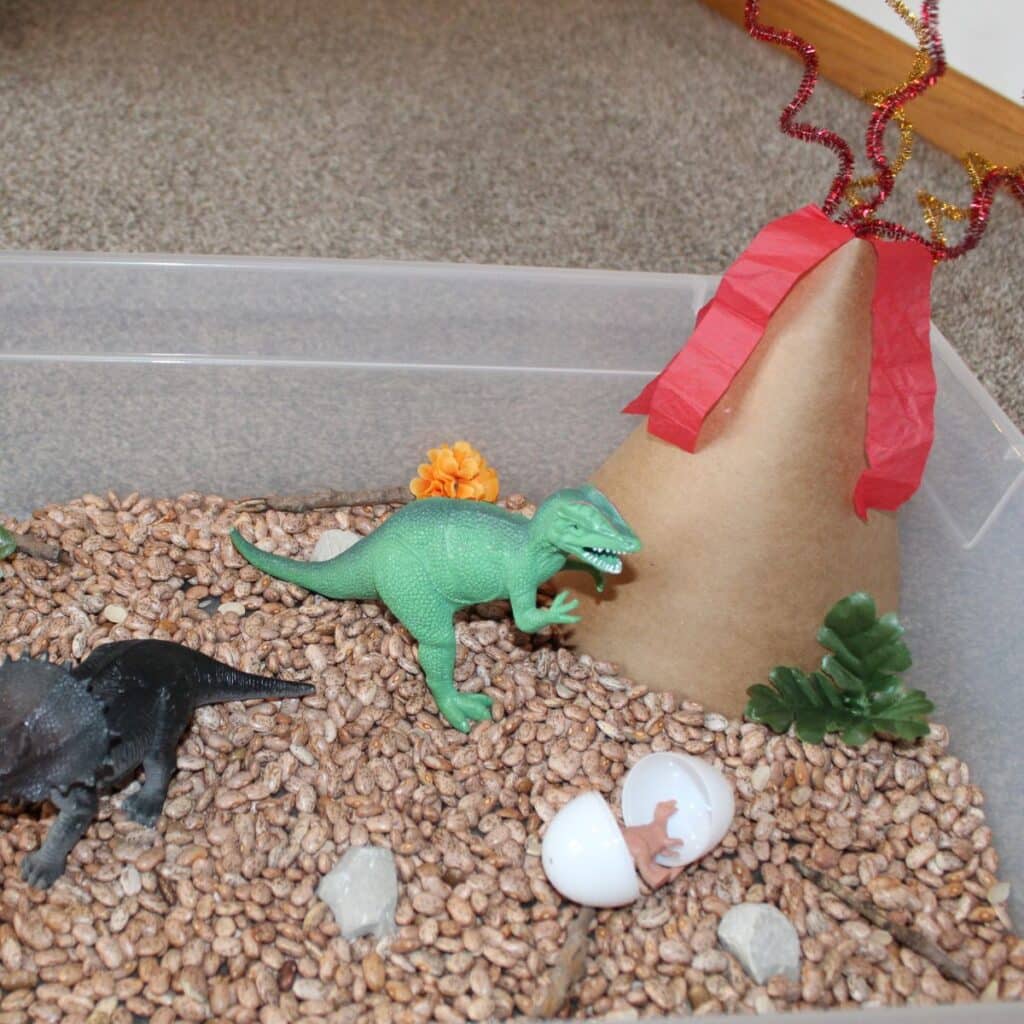 This Dinosaur Sensory Bin is from my blog Simply Full of Delight. Kids will enjoy stomping the different types of dinosaurs in the beans, hatching baby dinosaurs, and more!
A small world dinosaur sensory bin is the perfect way to incorporate sensory play into your preschool dinosaur activities!
9) Dinosaur Surprise Rocks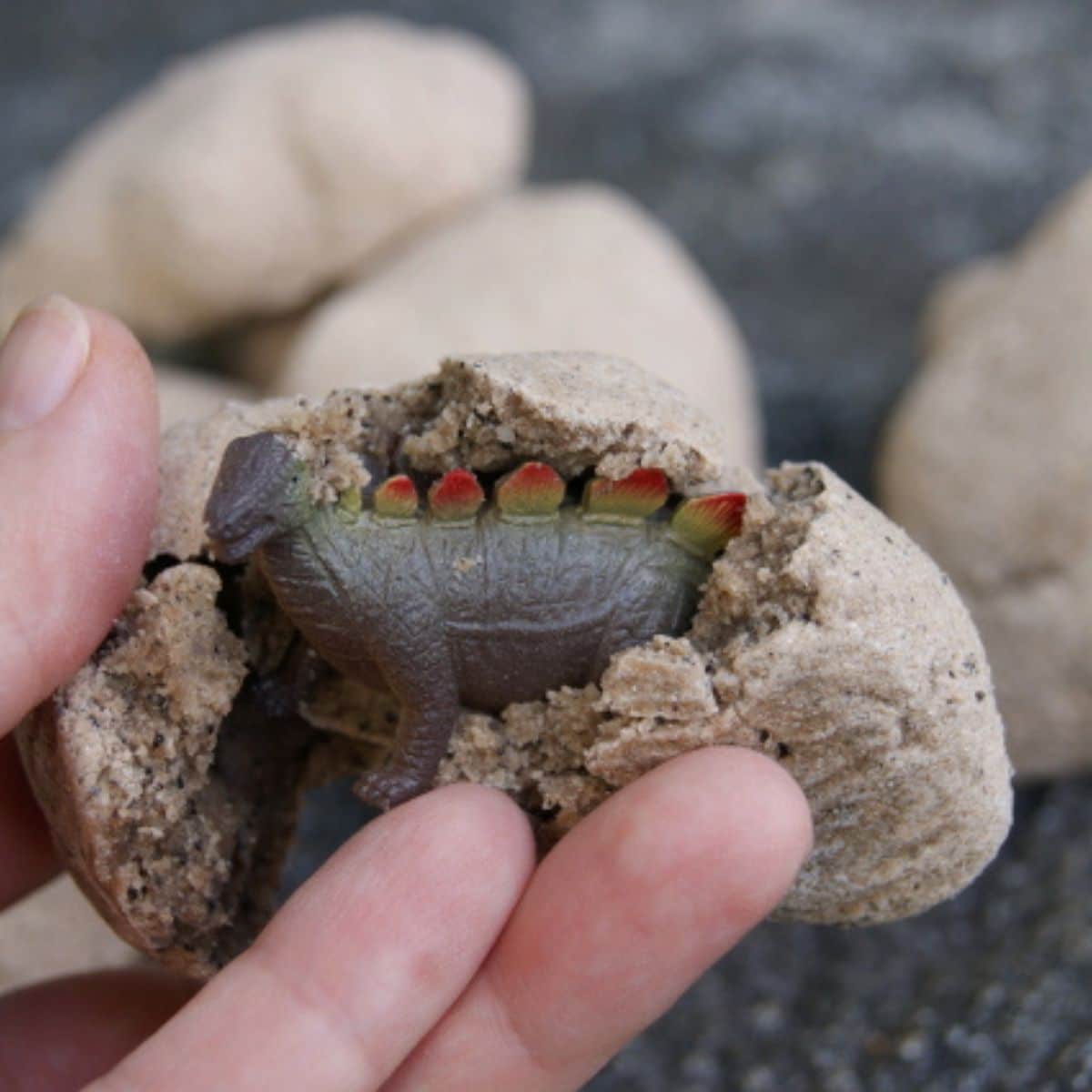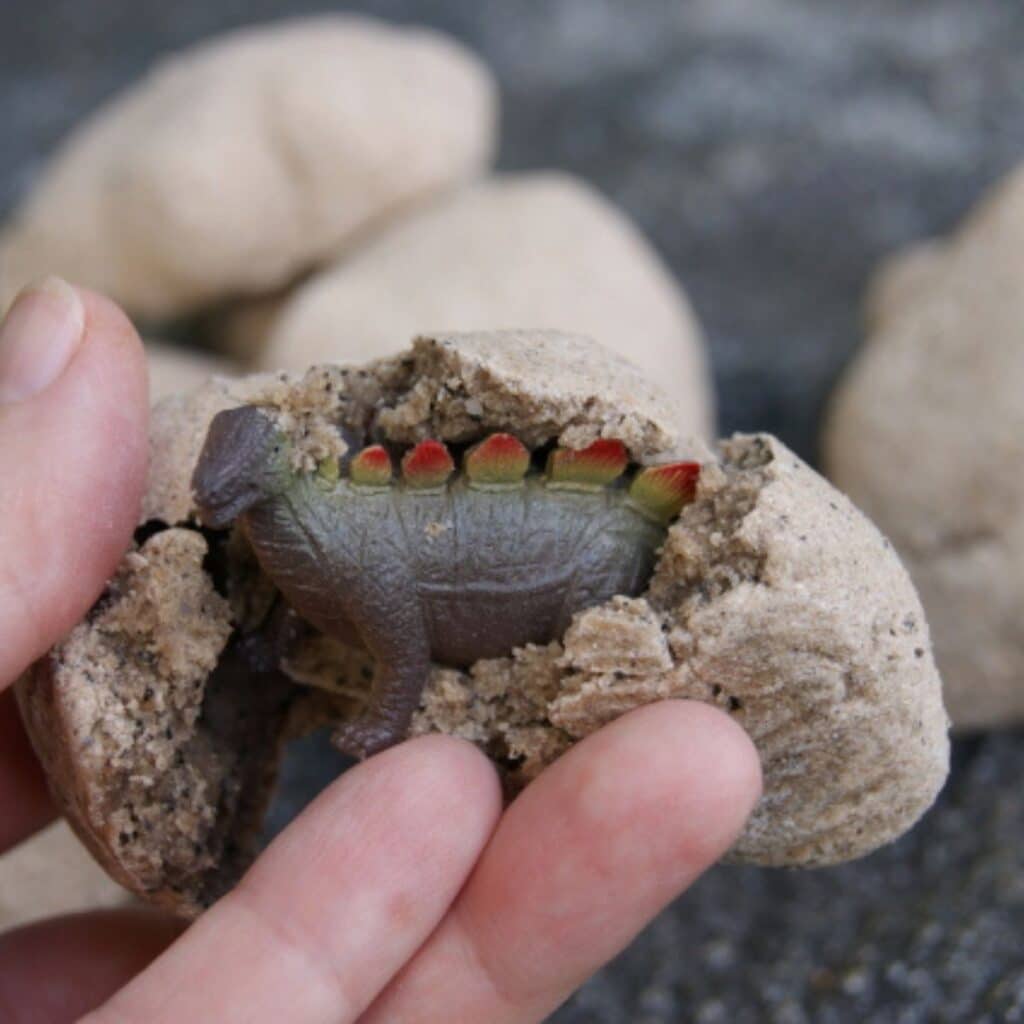 Learn how to create your own Dinosaur Surprise Rocks over at The Kitchen is my Playground. Place them in a sensory bin of sand or kinetic sand for your little paleontologists and let the excavation process begin.
This amazing dinosaur dig idea will be a hit with kids of all ages!
10) Dinosaur Toilet Paper Roll Craft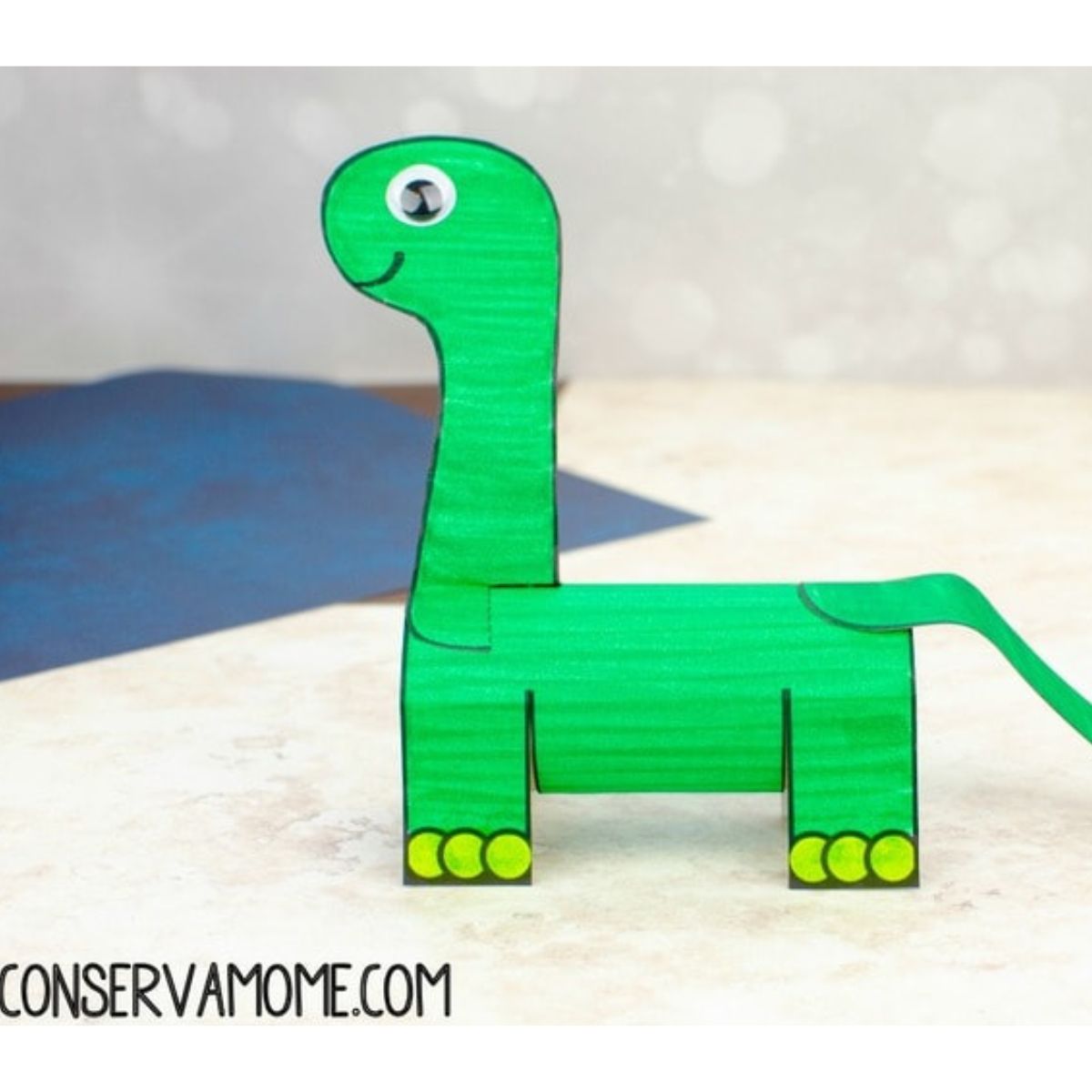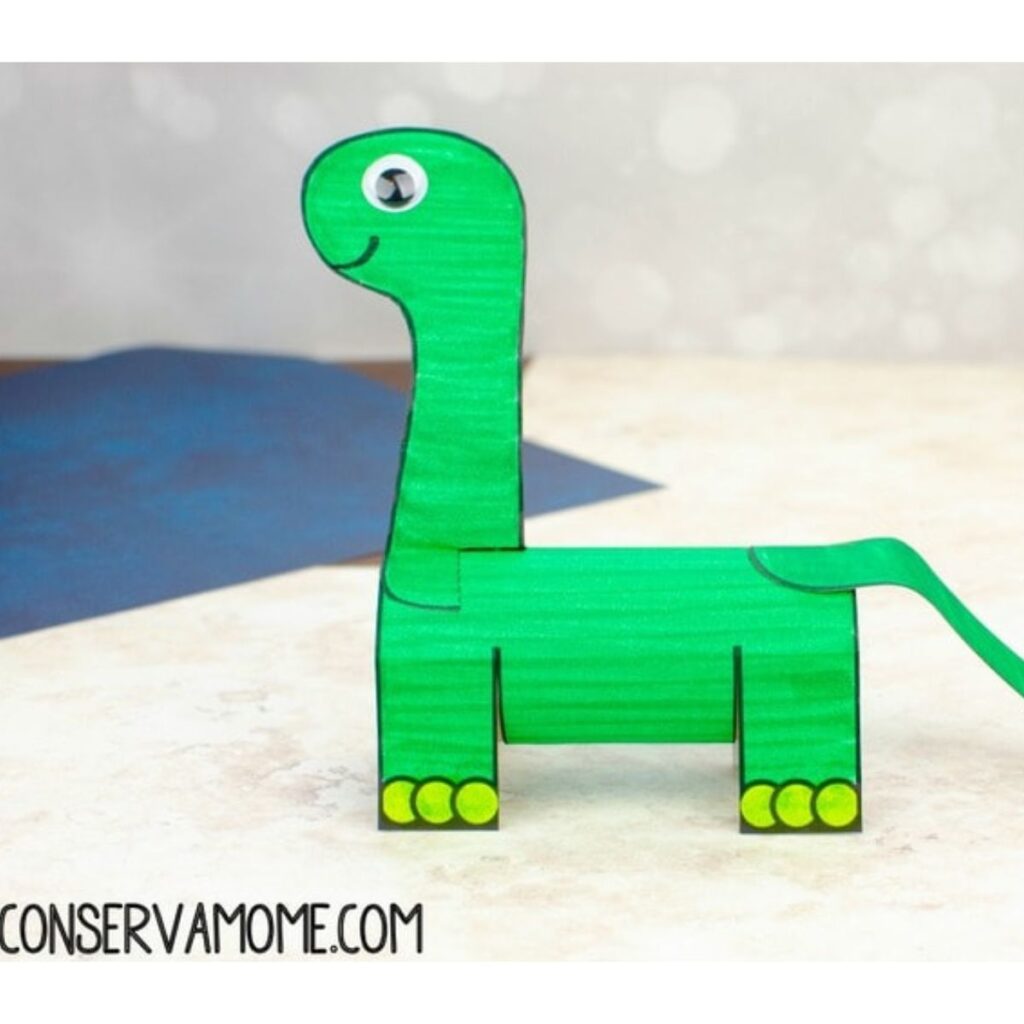 The Dinosaur Toilet Paper Roll Craft is from ConservaMom. This adorable dinosaur craft is super easy with the free template. What a fun activity for your dino lovers!
11) Digging for Dinosaurs Sensory Bin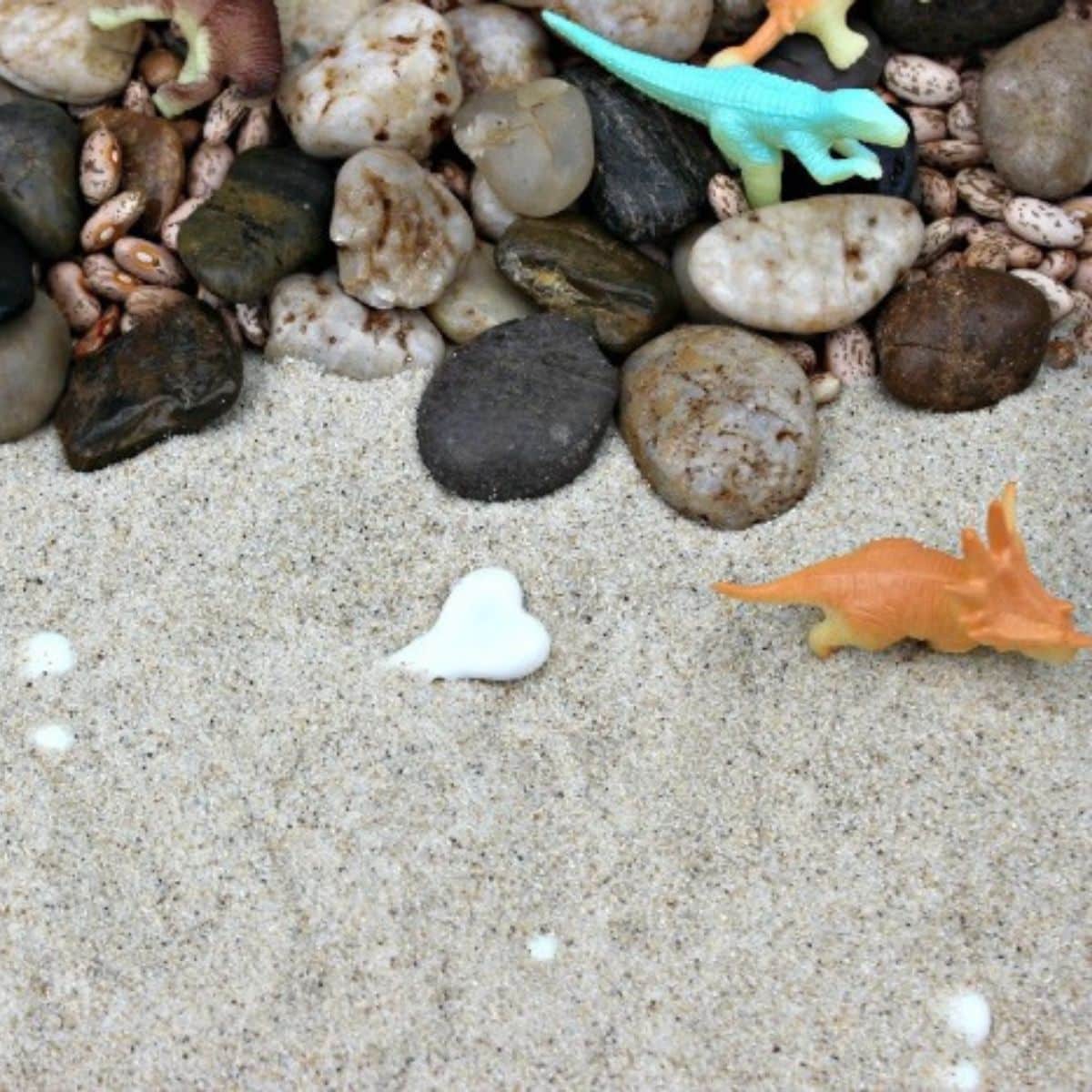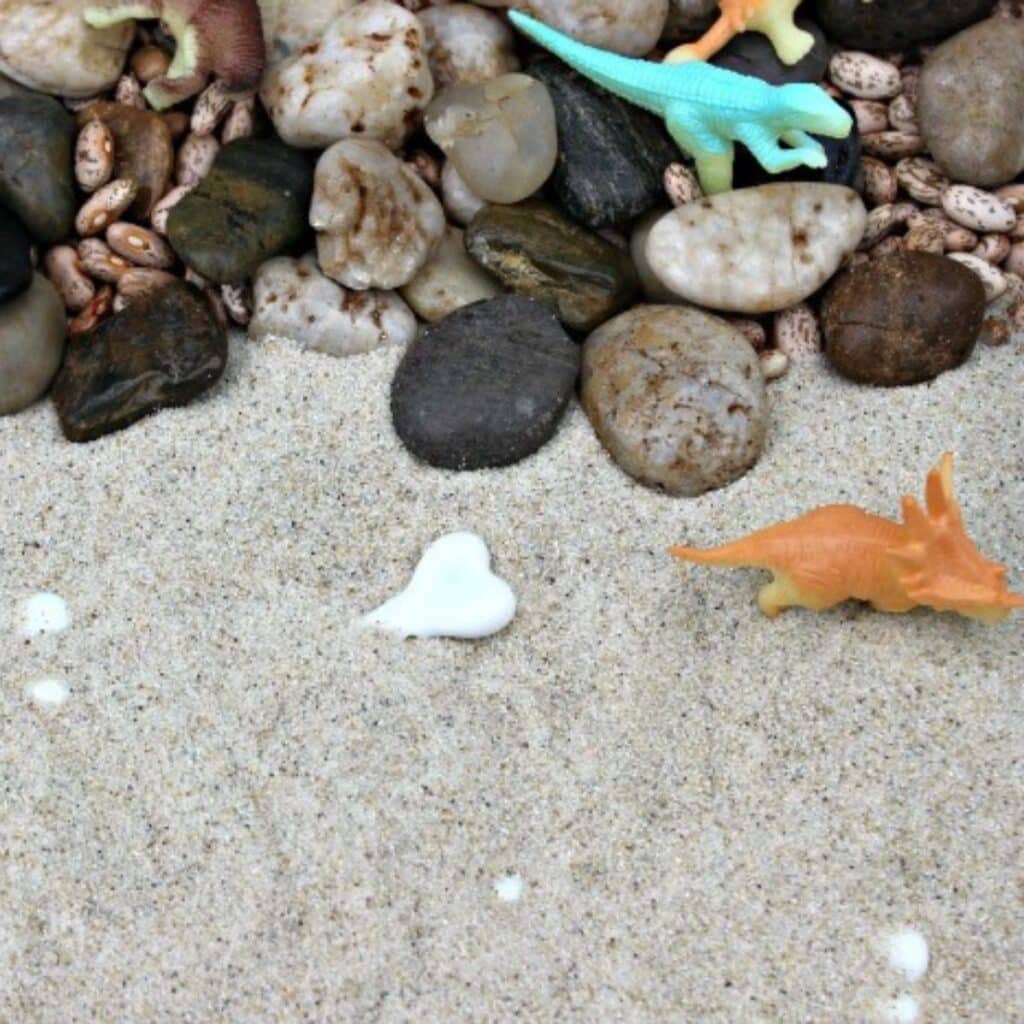 This Digging for Dinosaurs Sensory Bin for Toddlers is by Mommy Evolution. Little ones will be so excited to uncover plastic dinosaurs and dinosaur skeletons in this fun sensory play experience. Get your tiny paleontologists totally engaged with this super fun dinosaur activity.
12) Dinosaur Number Match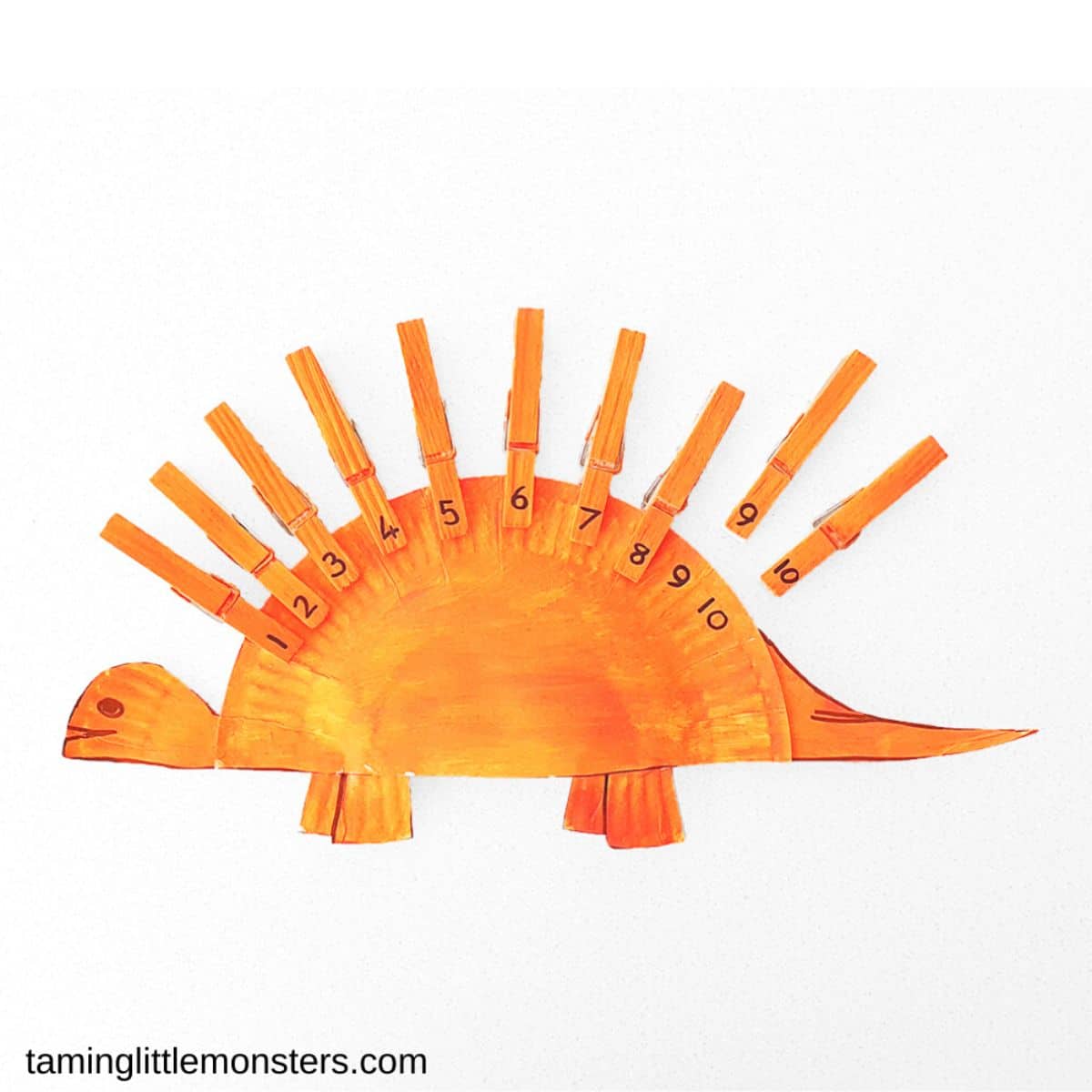 This Dinosaur Number Match is by Taming Little Monsters. Perfect for fine motor skills development and number recognition, this fun activity is perfect for your preschool dinosaur math activities! Make math dino-mite today!
(Plus you could use this same concept for letter recognition! Amazing!)
13) Frozen Dinosaur Eggs Ice Excavation Activity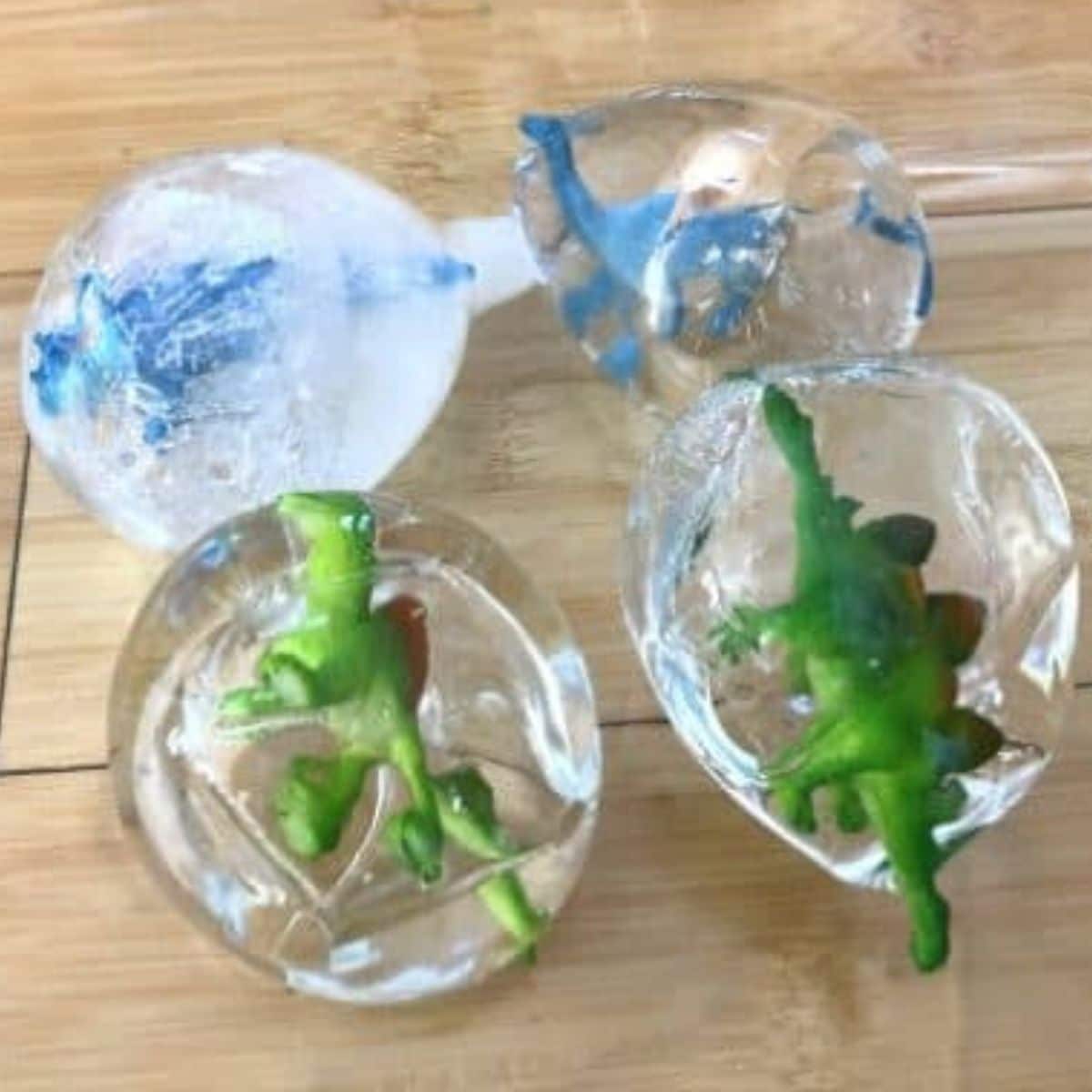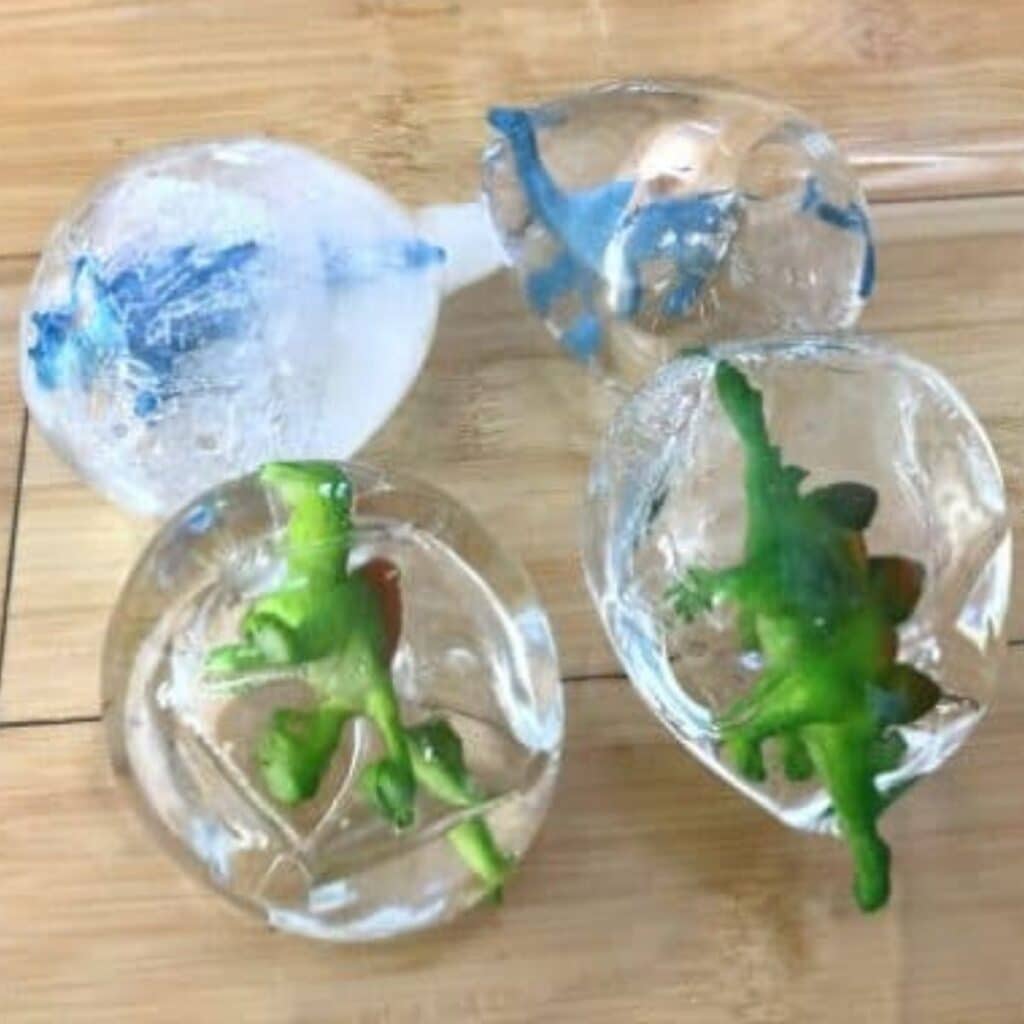 This cool Frozen Dinosaur Eggs Ice Excavation Activity is from MomBrite. Little ones will enjoy trying to excavate the dinosaurs from the ice! What a perfect idea for your preschool dinosaur theme.
14) Dinosaur Worksheets for Preschool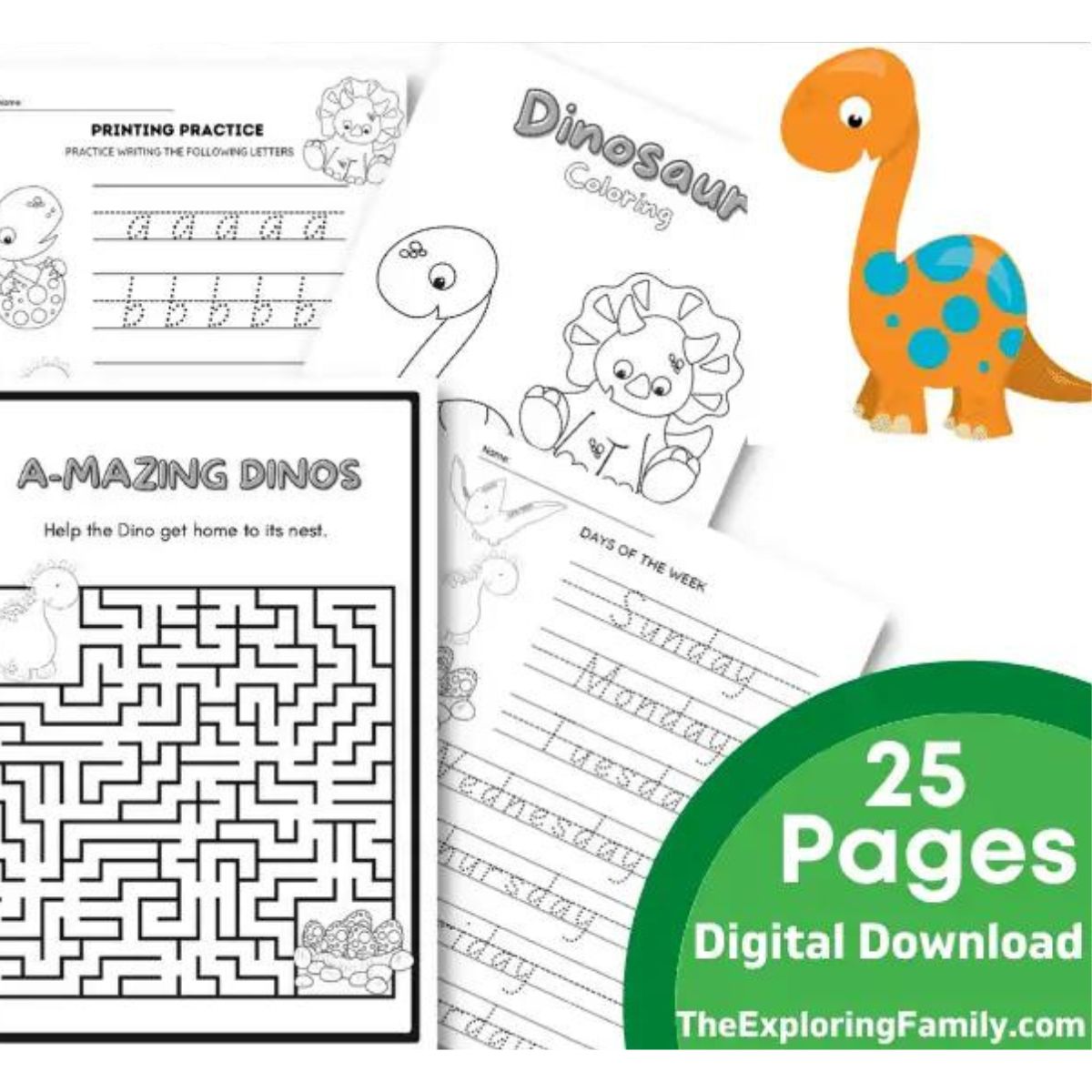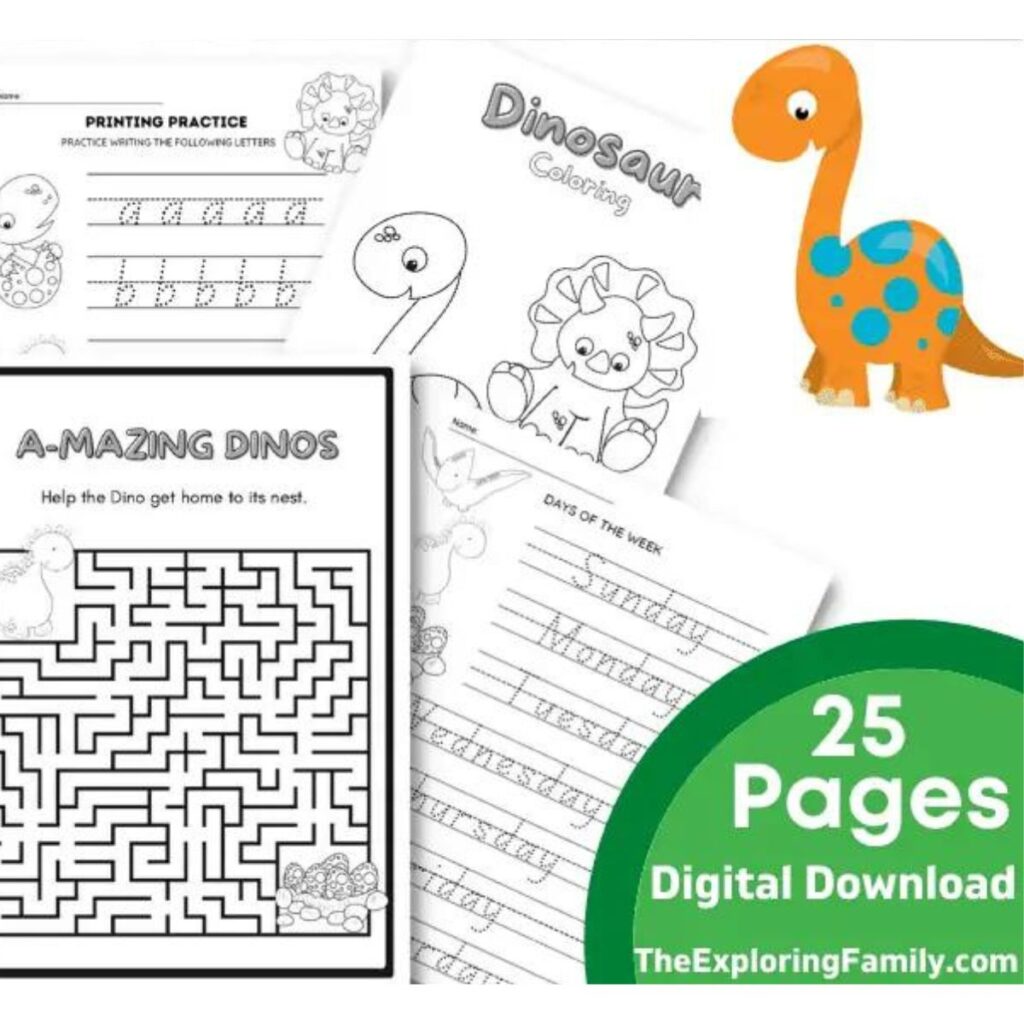 Need some free Dinosaur Worksheets for Preschoolers? Here's 25 amazing free dinosaur themed printables from The Exploring Family. There's tracing, mazes, coloring and more!
15) Dinosaur Dance Process Art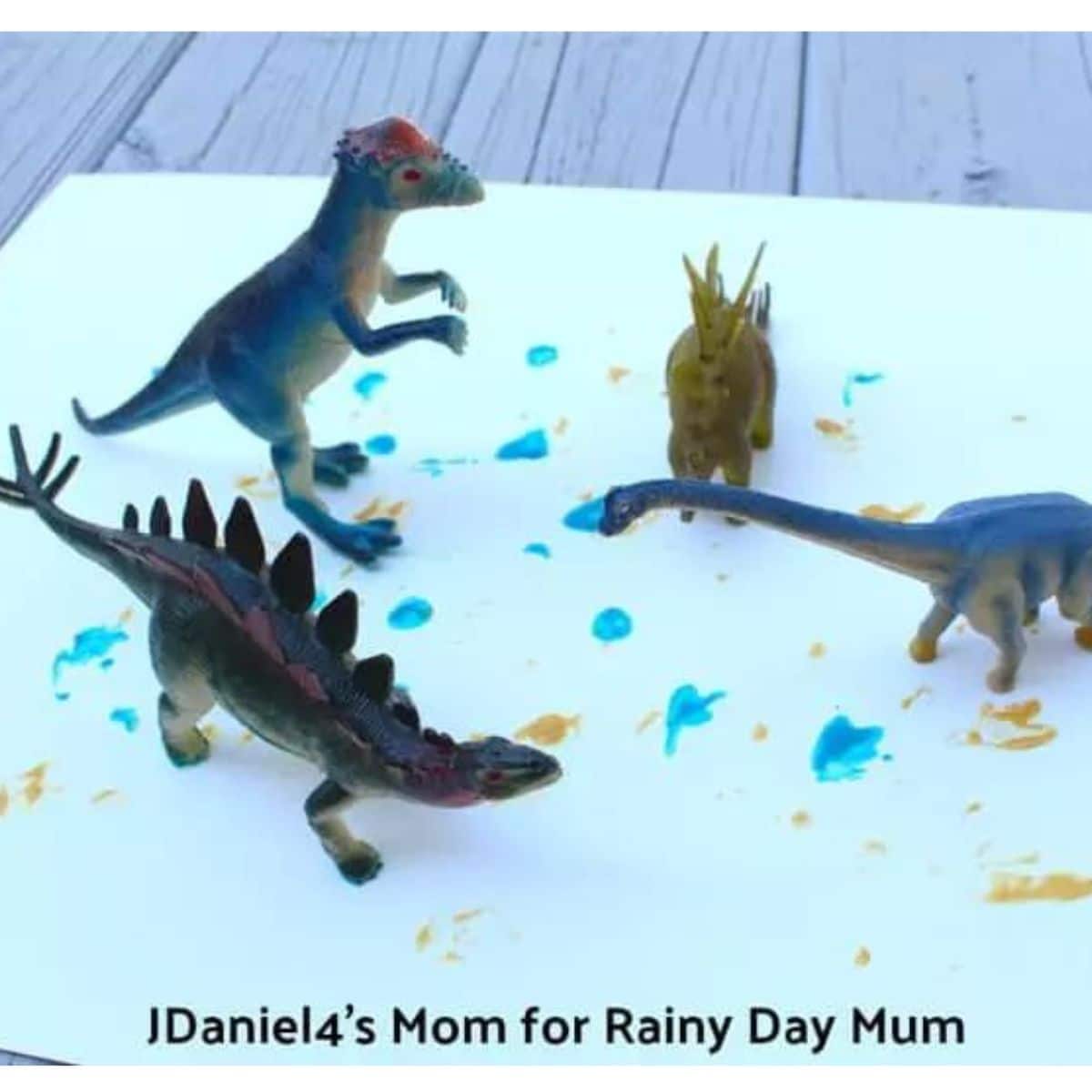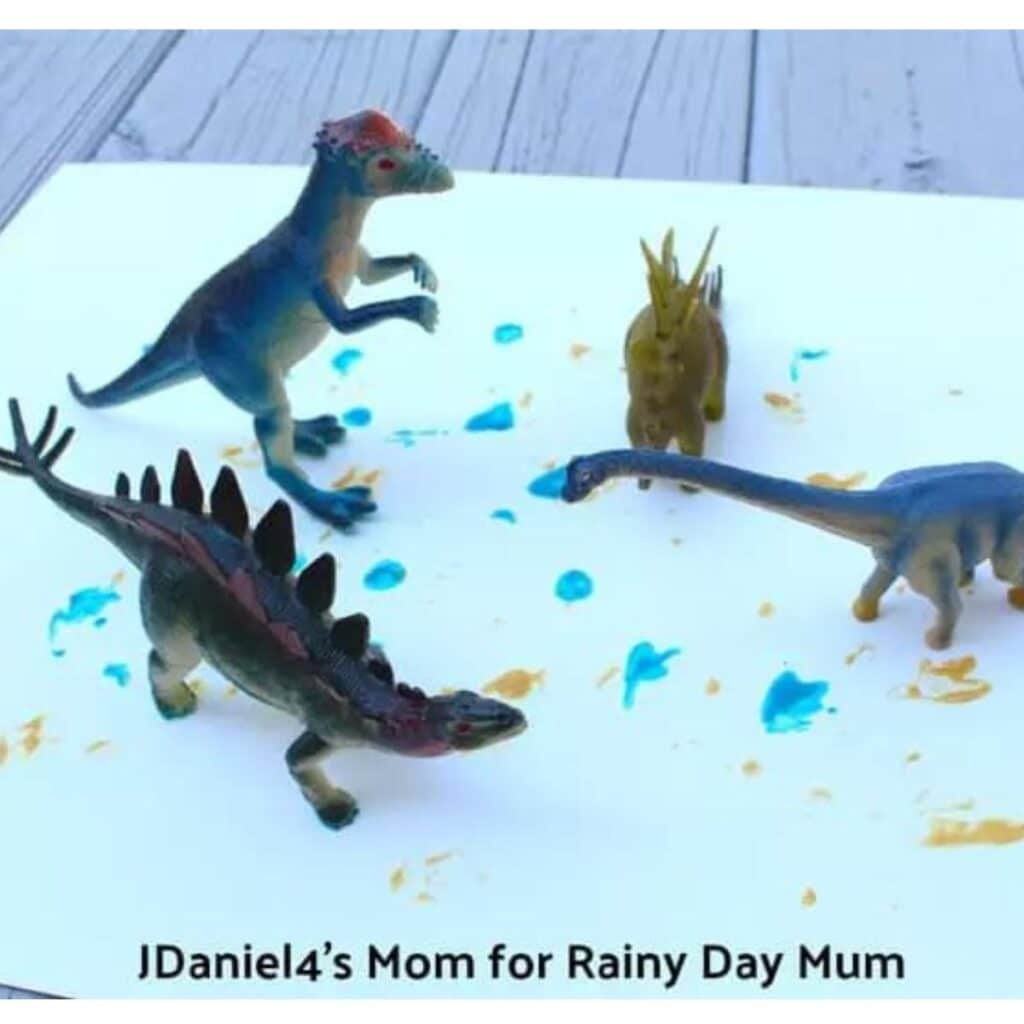 This awesome Dinosaur Dance Process Art is from JDaniel4's Mom for Rainy Day Mum. Little ones will go wild over this fun painting idea. What a fun way to incorporate dinosaurs into a process art project!
16) Dinosaur Connect the Dots Printables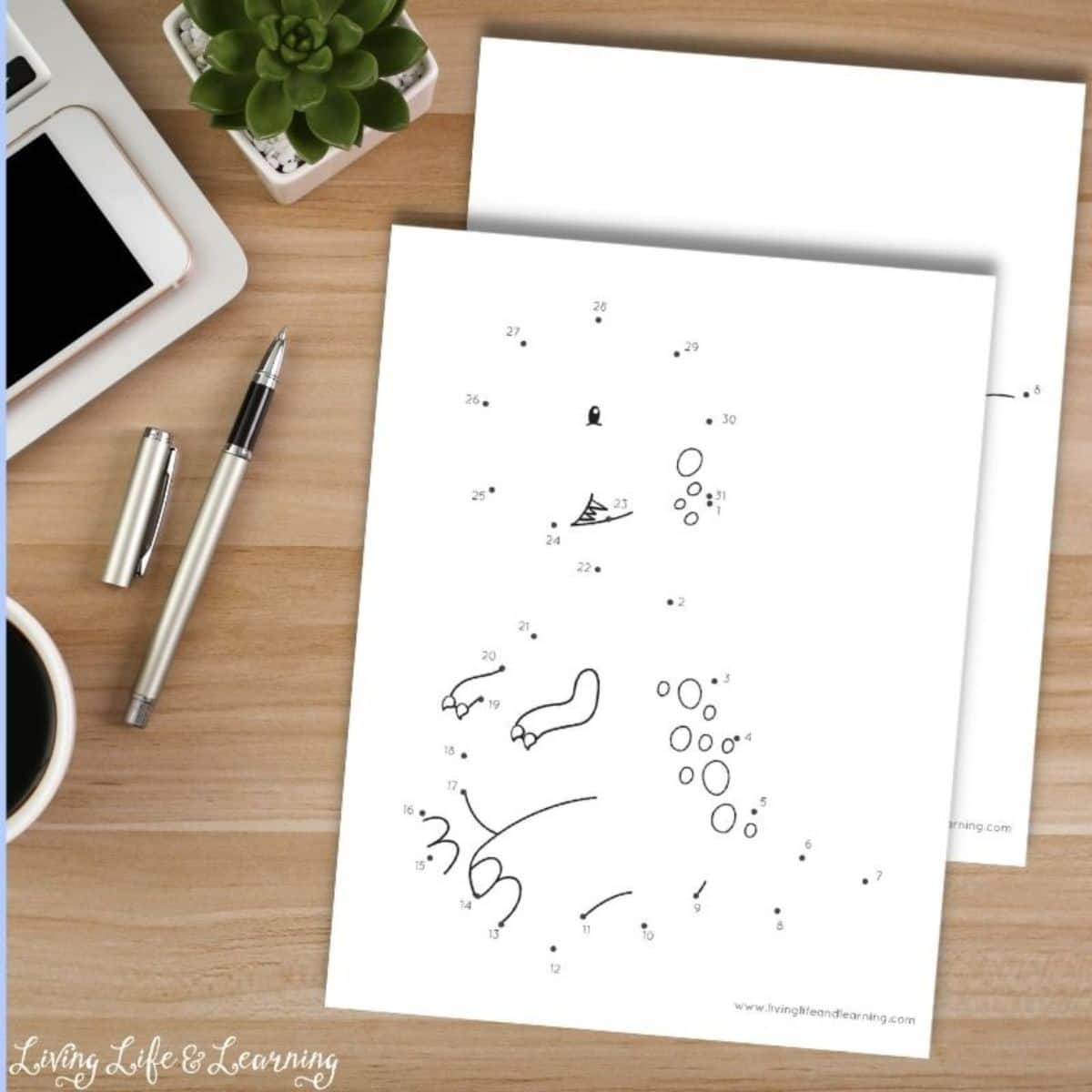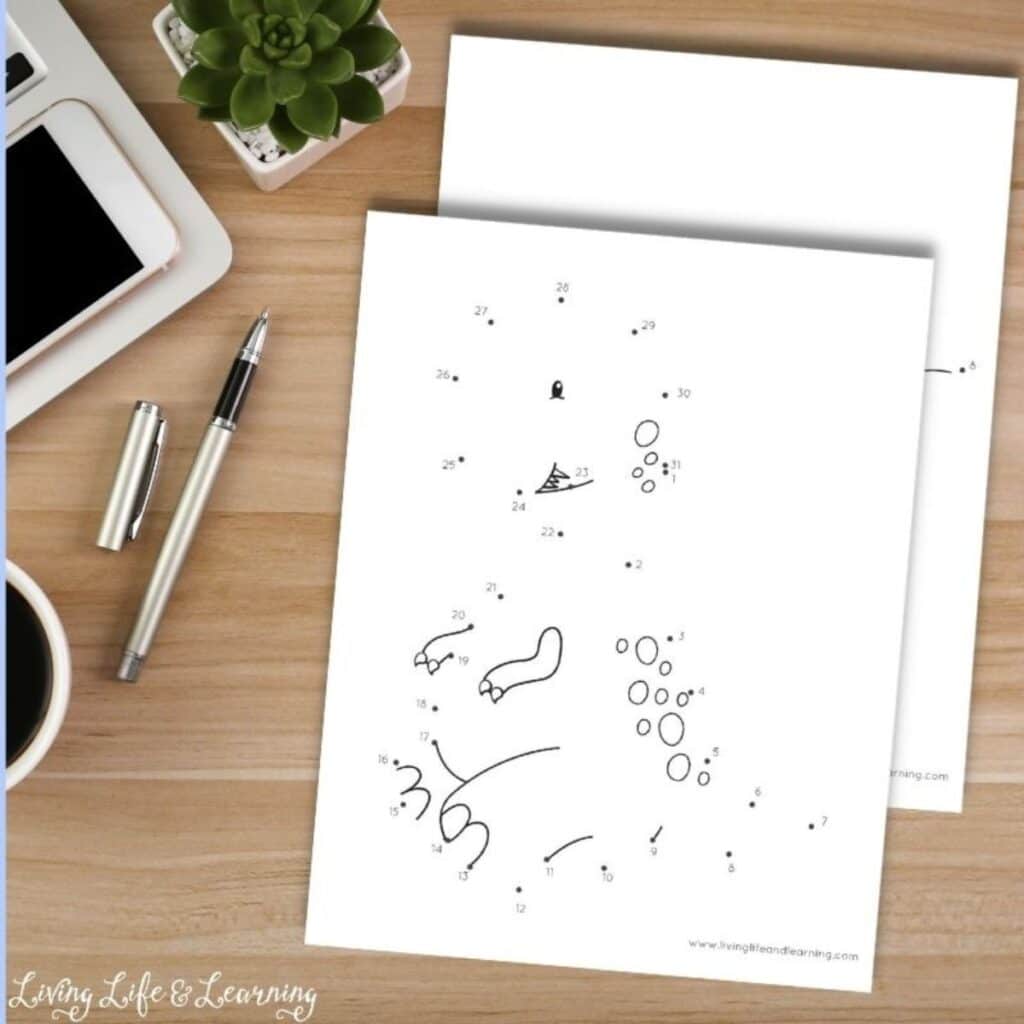 These Free Dinosaur Connect the Dots Printables are by Living Life and Learning. Grab 4 Dinosaur Dot to Dot pages totally free! Perfect for older preschoolers and kindergarteners who are learning to count.
17) Easy Dinosaur Sensory Bin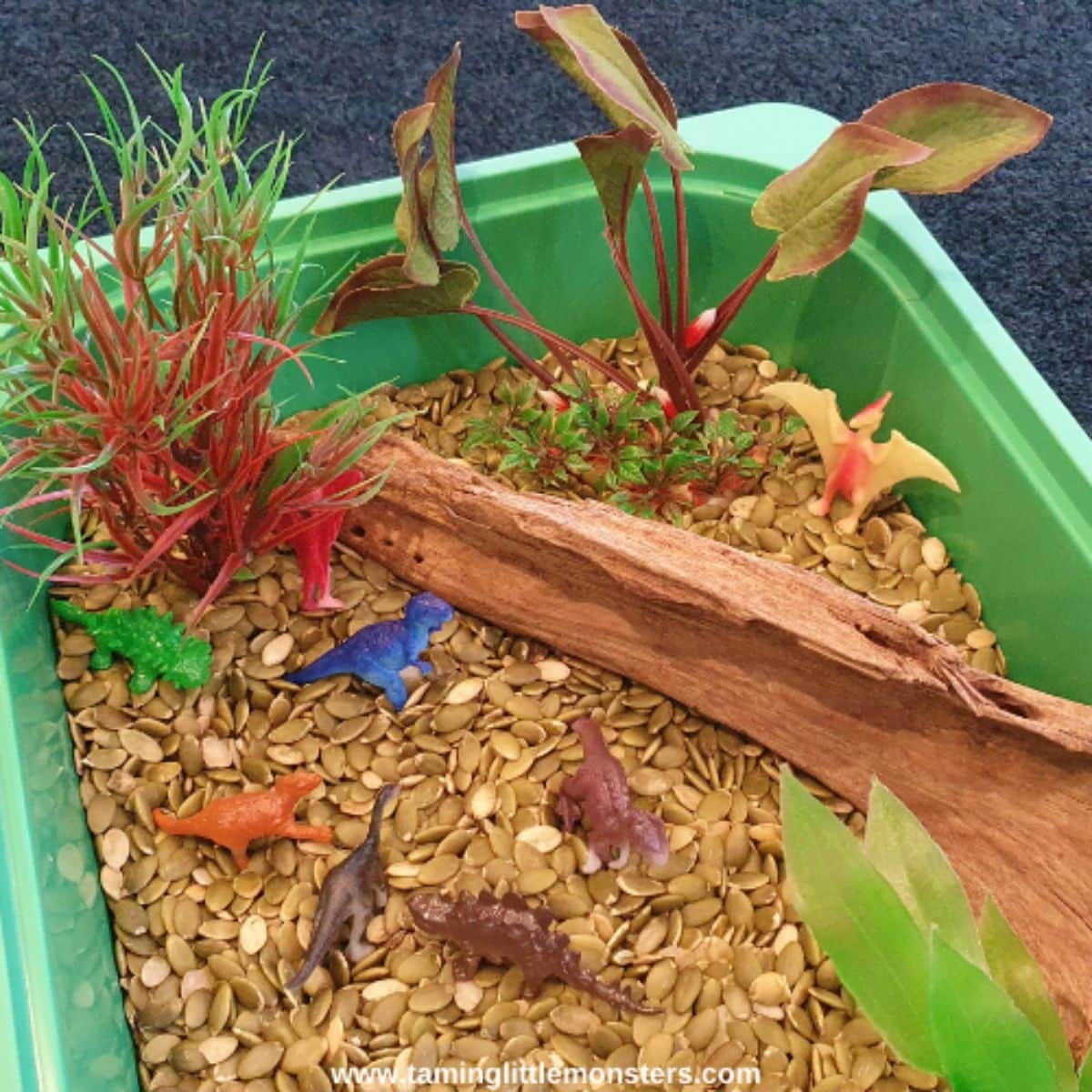 This Easy Dinosaur Sensory Bin is by Taming Little Monsters. Toddlers and preschoolers will enjoy imaginative play with this fun sensory experience.
18) Moveable Dinosaur Craft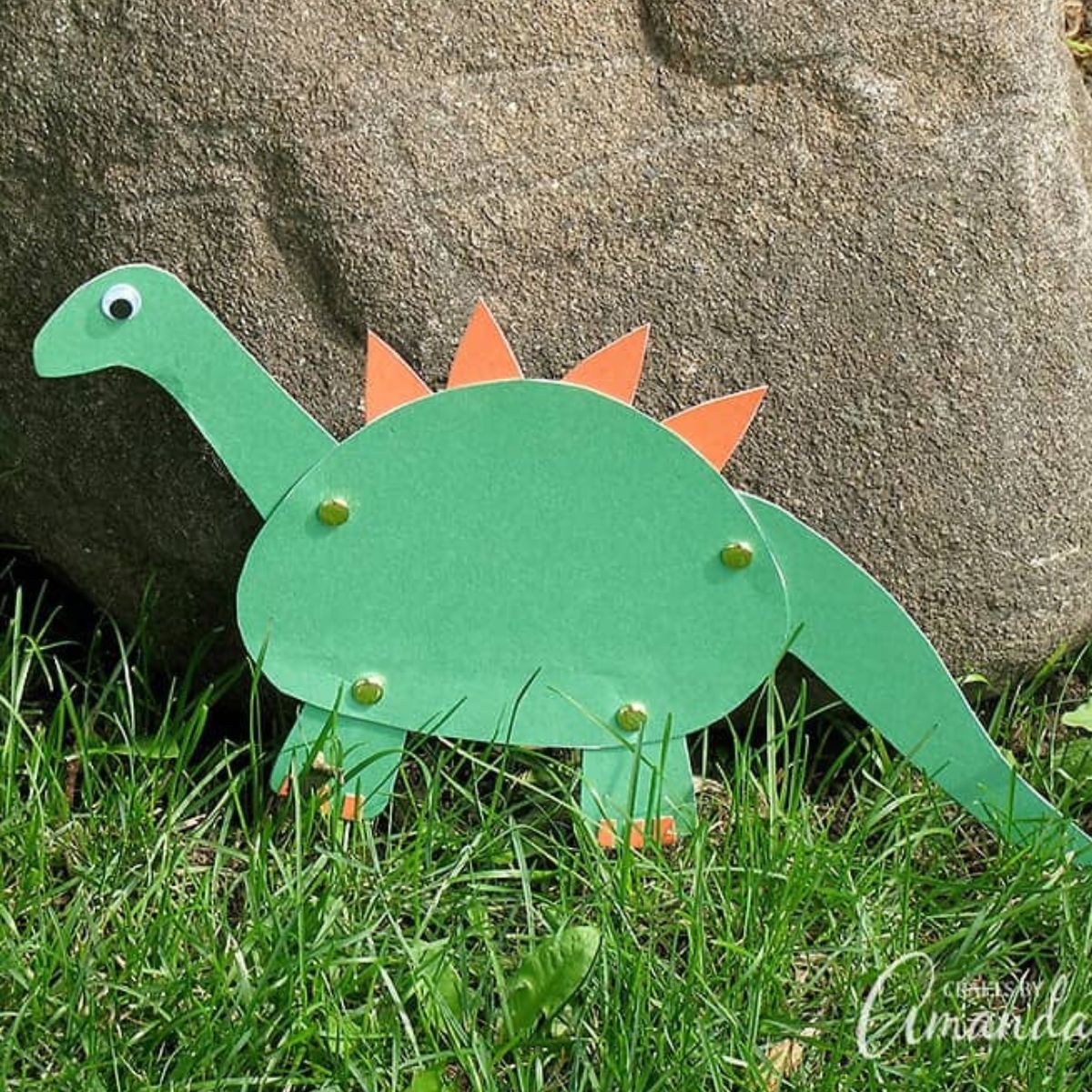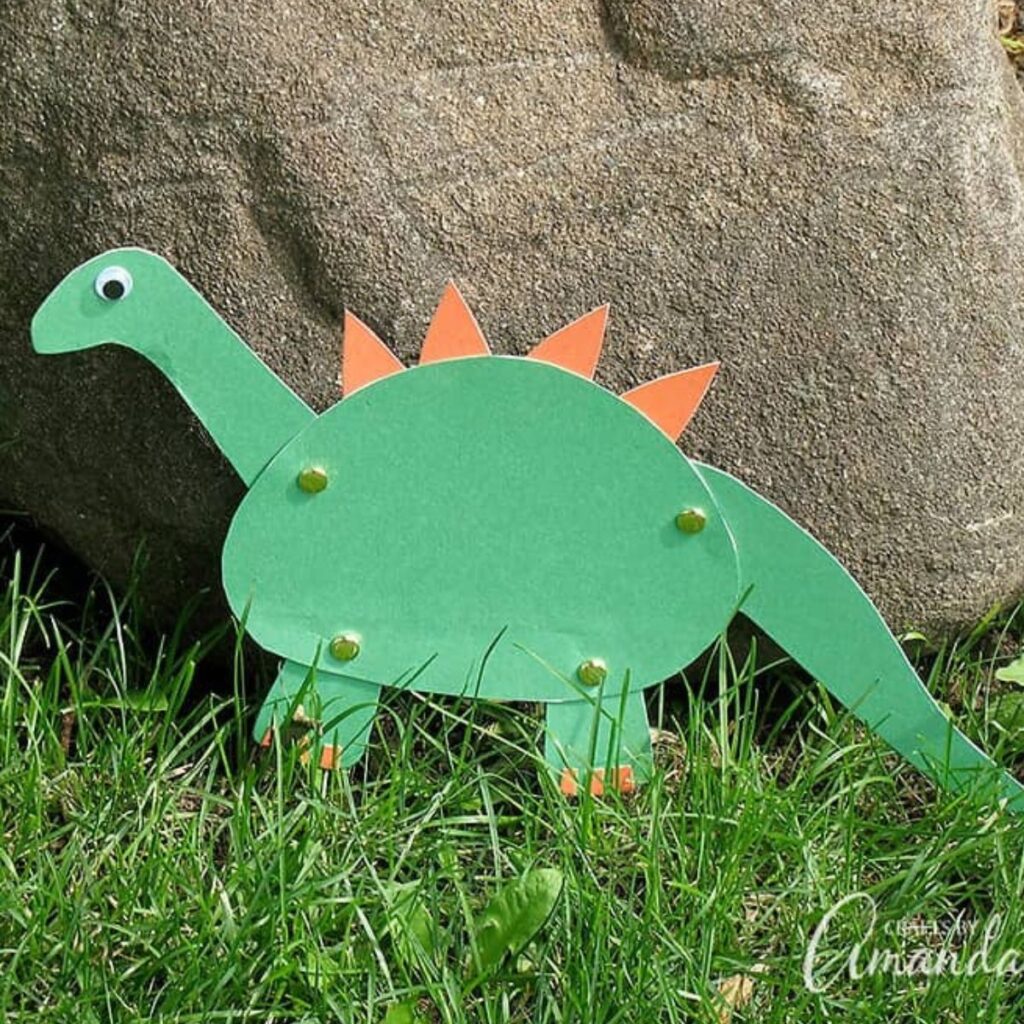 The Moveable Dinosaur Craft is from Crafts by Amanda. There's nothing better for kids than a craft that doubles as a toy! Little ones will enjoy playing with their dinosaurs after creating it and customizing it!
19) Free Detailed Dinosaur Coloring Pages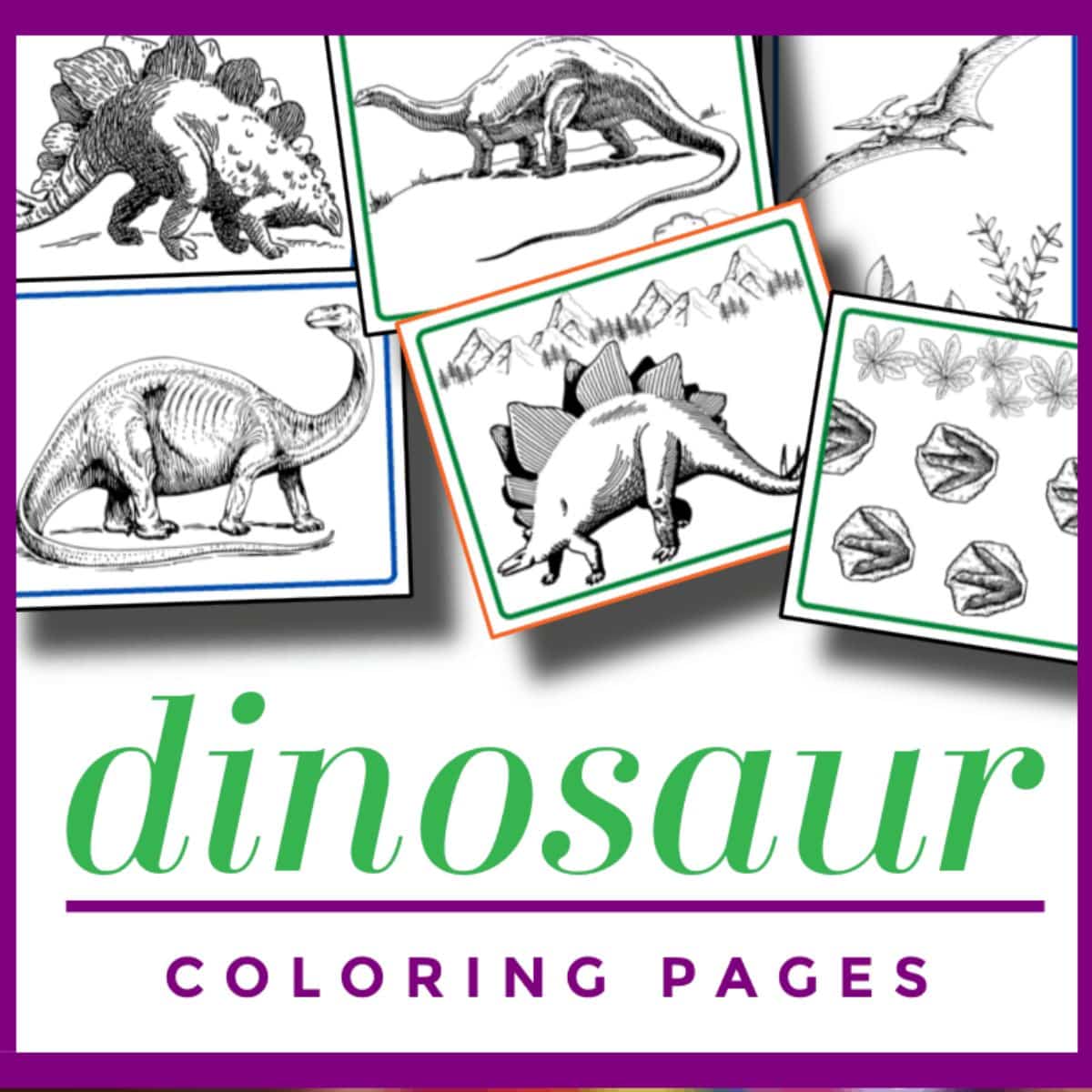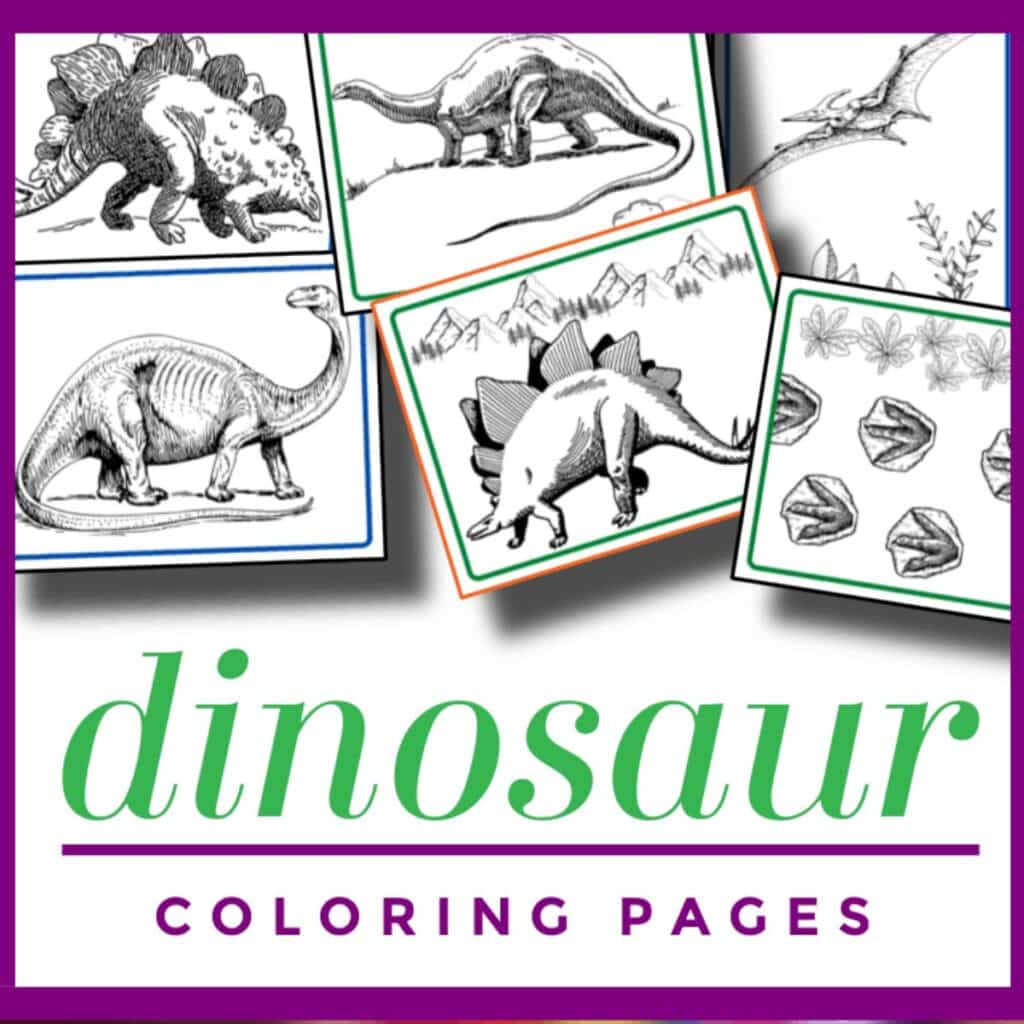 Check out these Free Dinosaur Coloring Pages from Organized 31! Perfect for younger children and older kids alike, these detailed dinosaur coloring sheets are sure to be a hit! Grab your markers or crayons and these free printables and get ready for some fun!
20) Dinosaur Drool Slime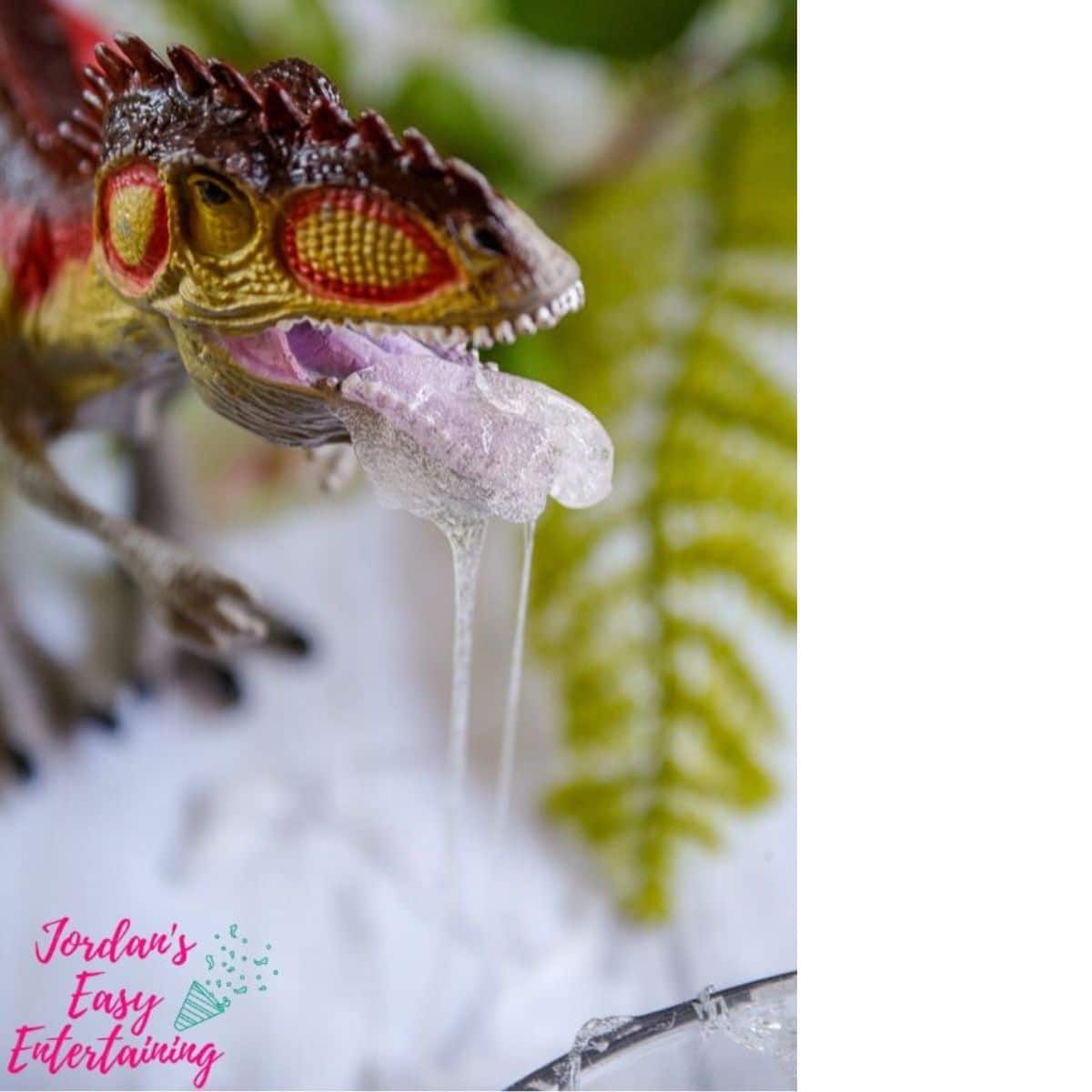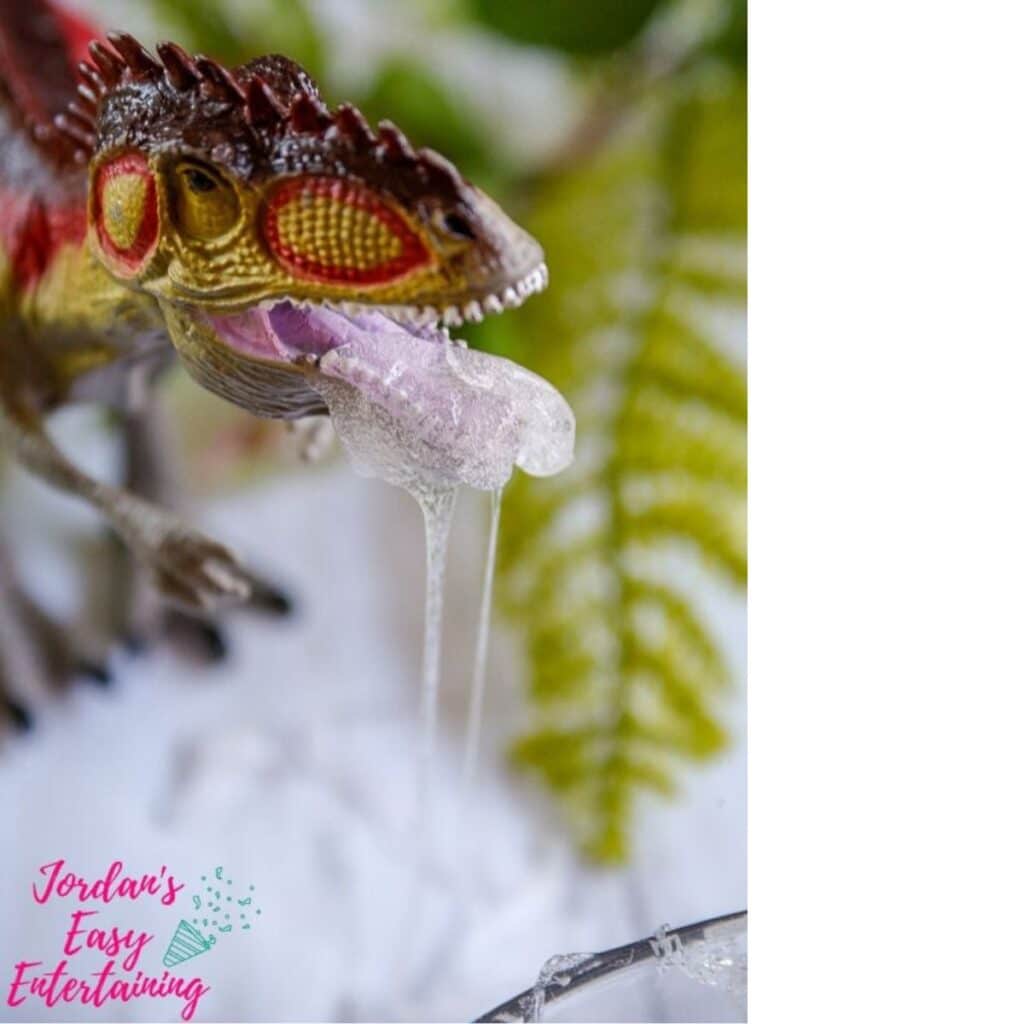 This next dinosaur activity made me laugh so hard. It's a Dinosaur Drool Clear Slime Recipe from Jordan's Easy Entertaining. If your kids are into slime, this is a must-do dinosaur activity. What a fun way to extend the fun of slime!
21) Fizzy Dinosaur Eggs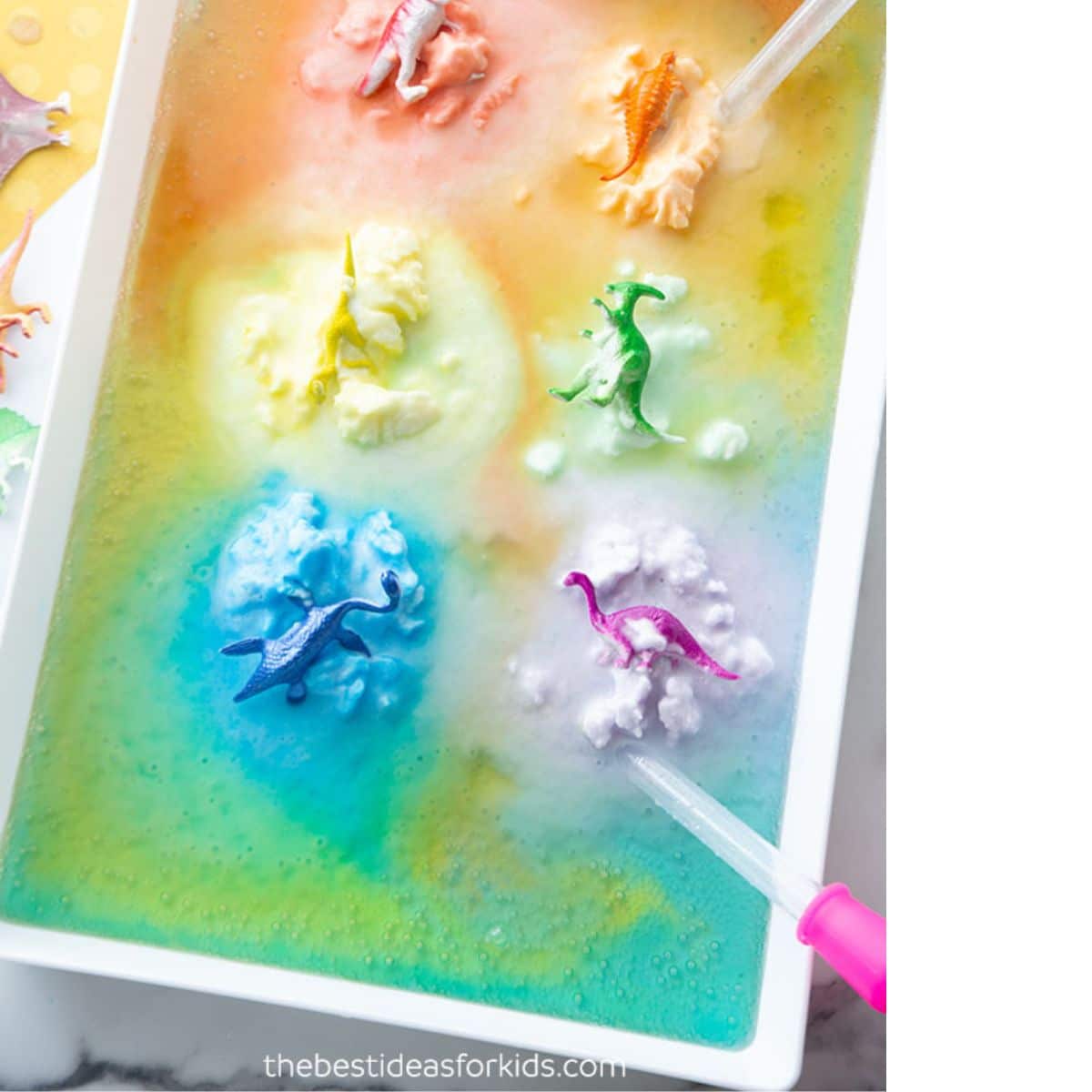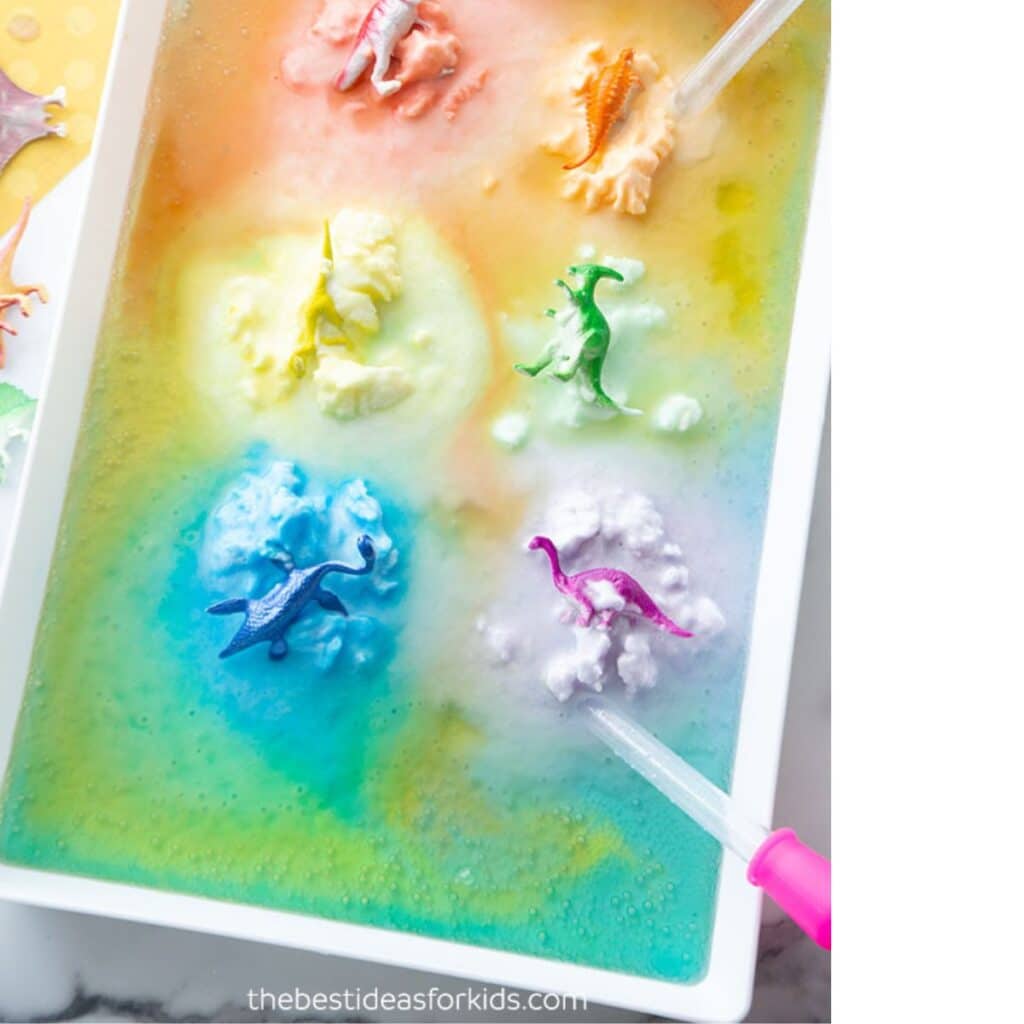 These incredible baking soda Fizzy Dinosaur Eggs are by The Best Ideas for Kids. Kids of all ages will enjoy this easy science experiment. Besides being just plain fun, this activity is also great for practicing fine motor work!
22) Dinosaur Tissue Paper Craft for Kids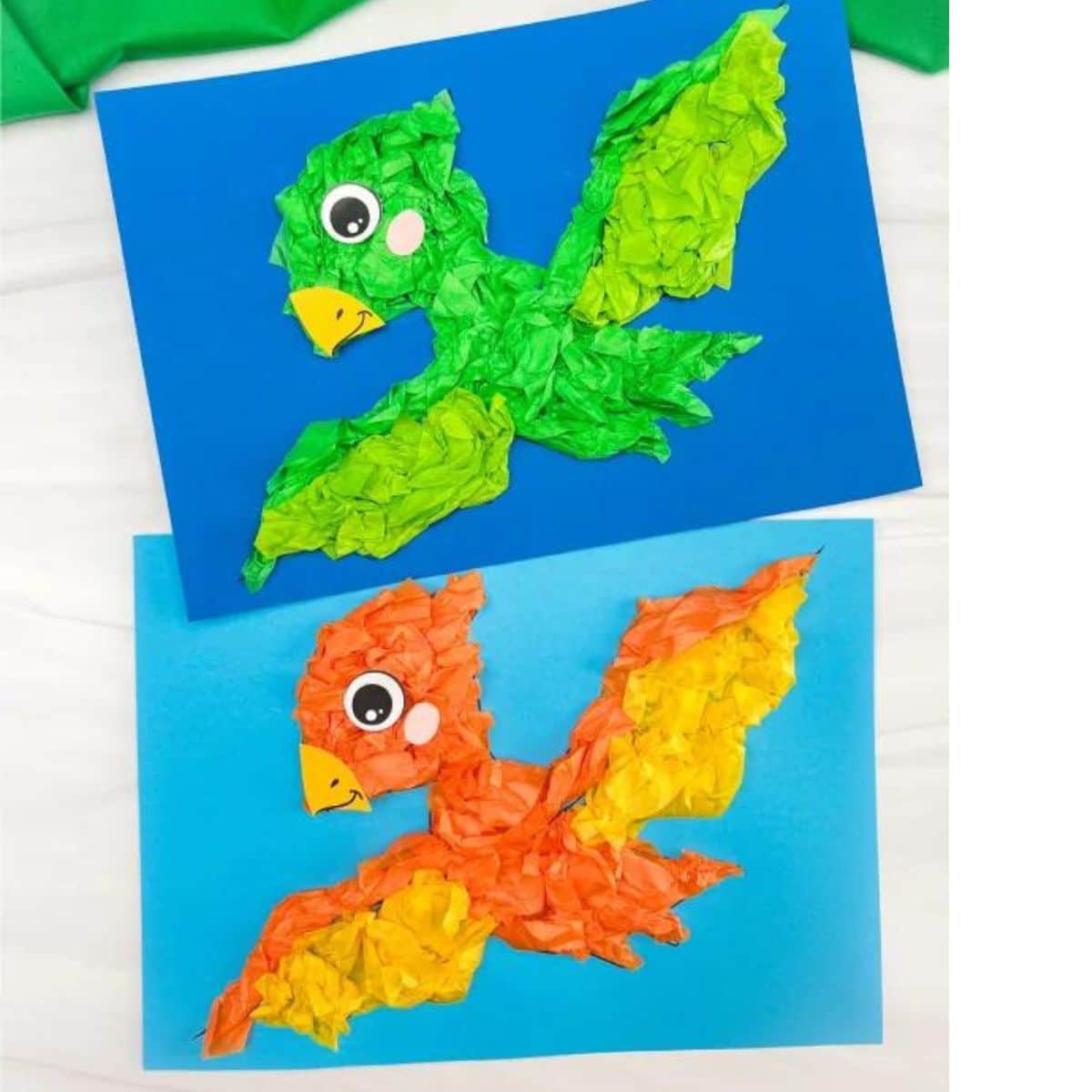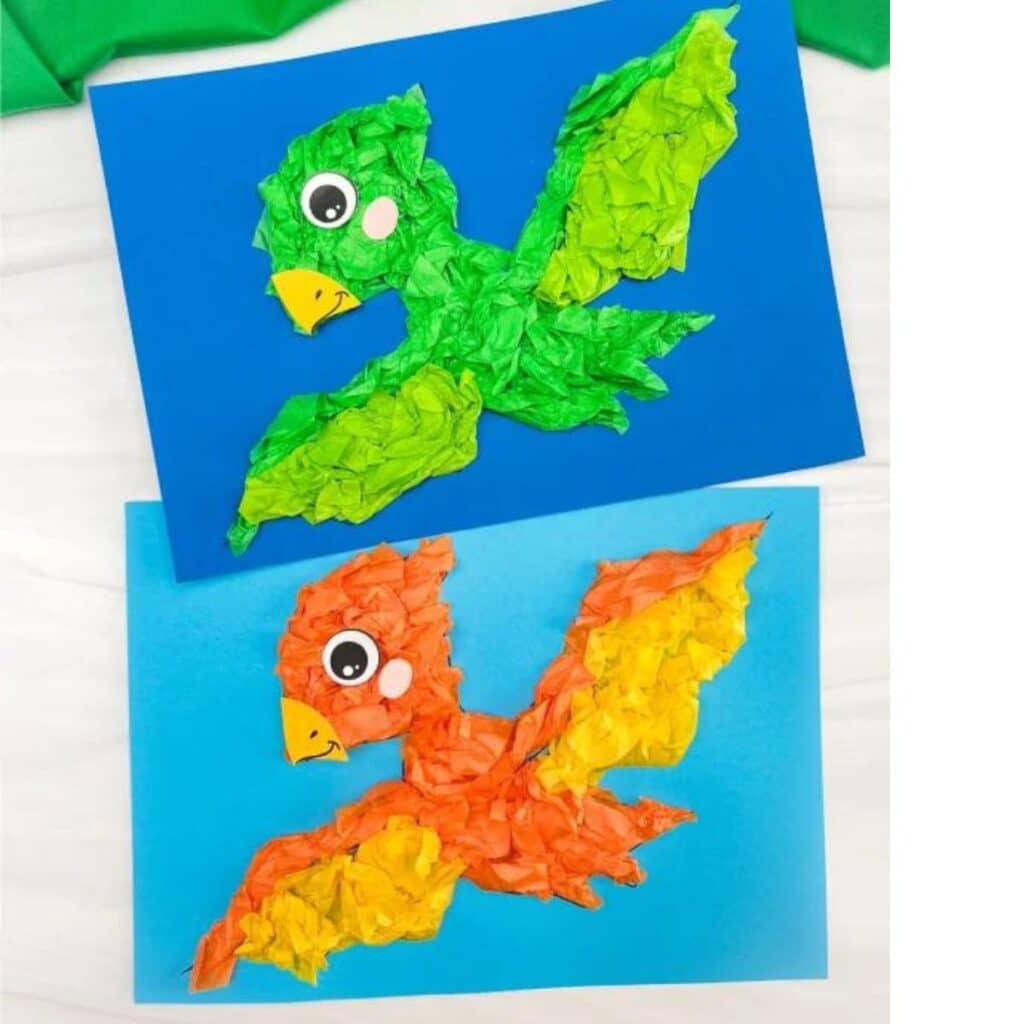 Check out this adorable Dinosaur Tissue Paper Craft for Kids from Simple Everyday Mom. It's super easy (and really cute too) with the free dinosaur template. Plus your kids will go wild with excitement over the Pteranodon!
23) Dinosaur Sensory Table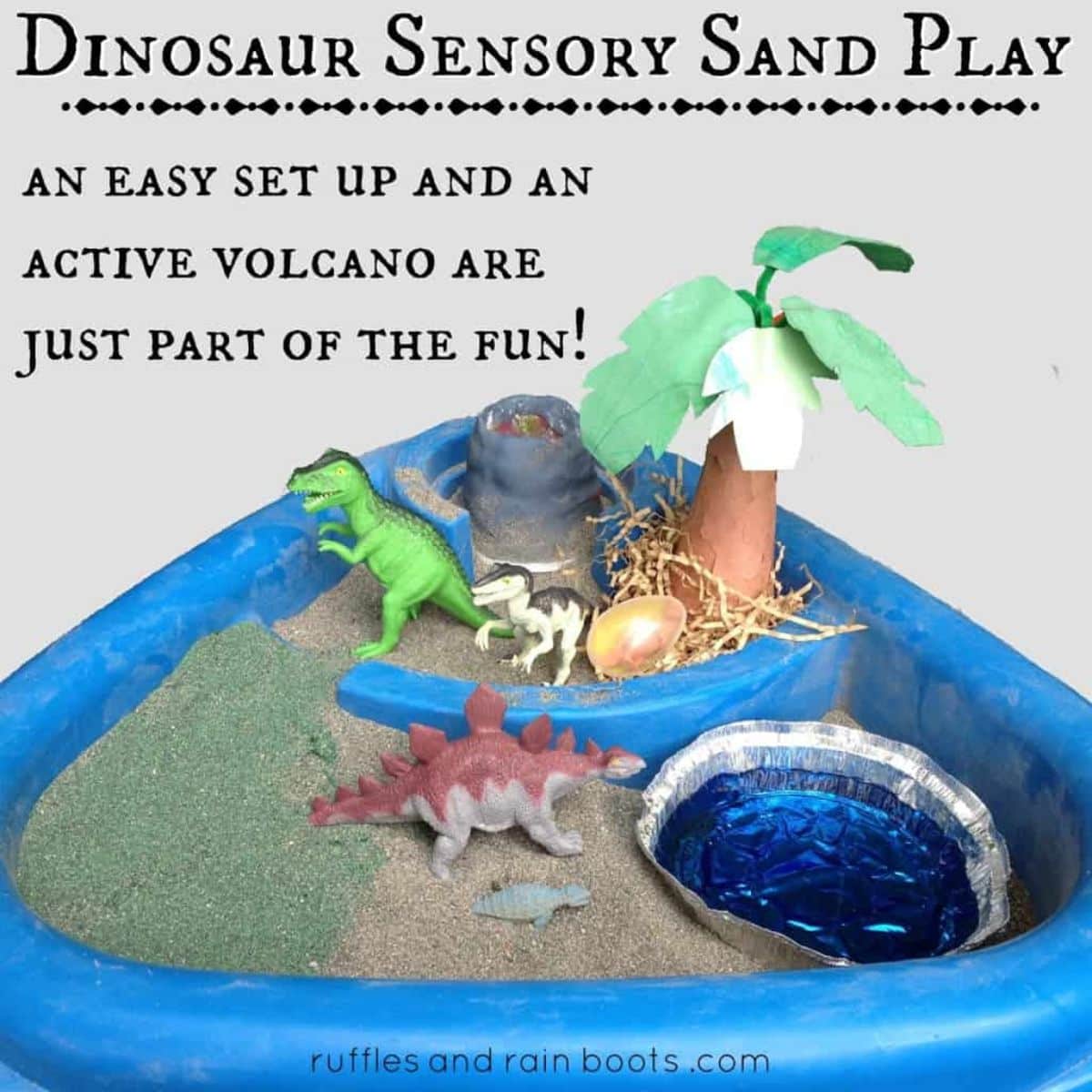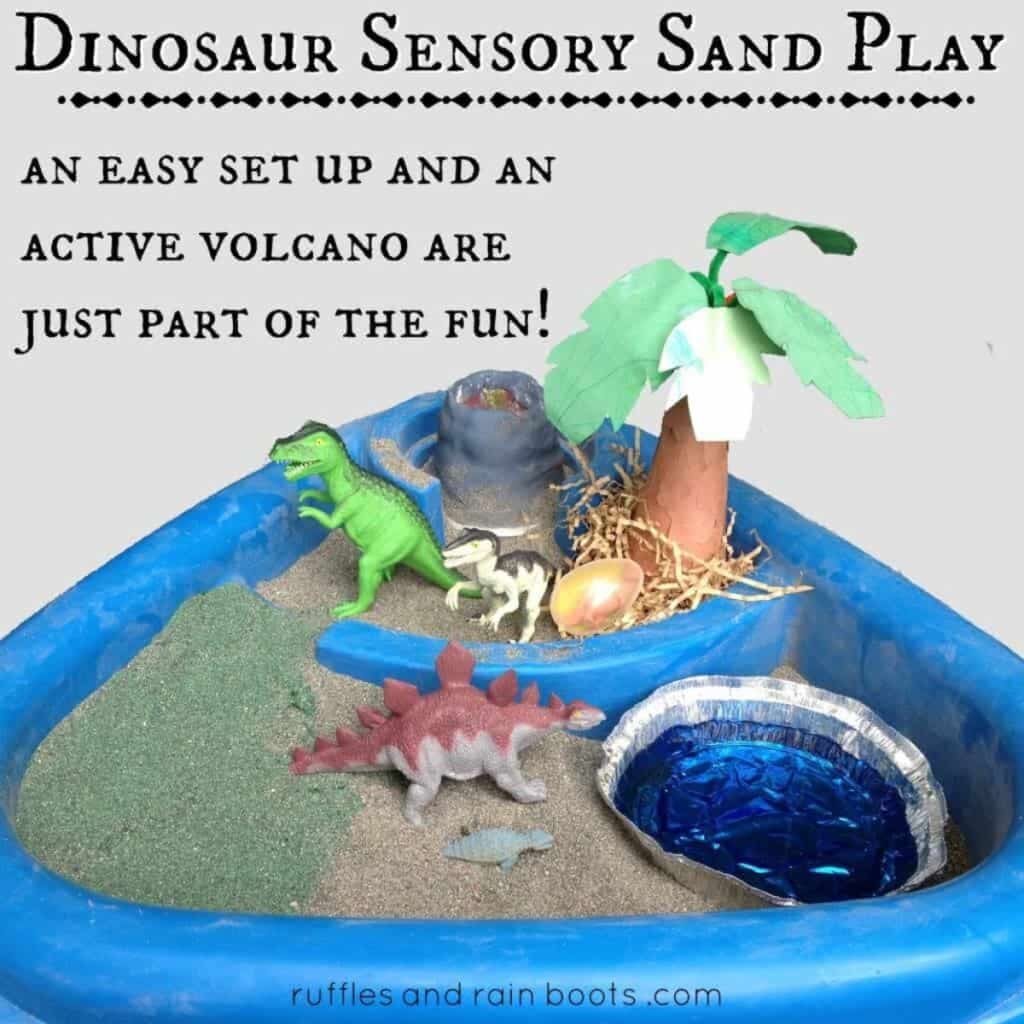 This amazing Dinosaur Sensory Table is by Ruffles and Rainboots. I love the blue water and the fun tropical tree. Such an inviting sensory play idea for your preschool dinosaur unit.
24) Free Printable Dinosaur Coloring Pages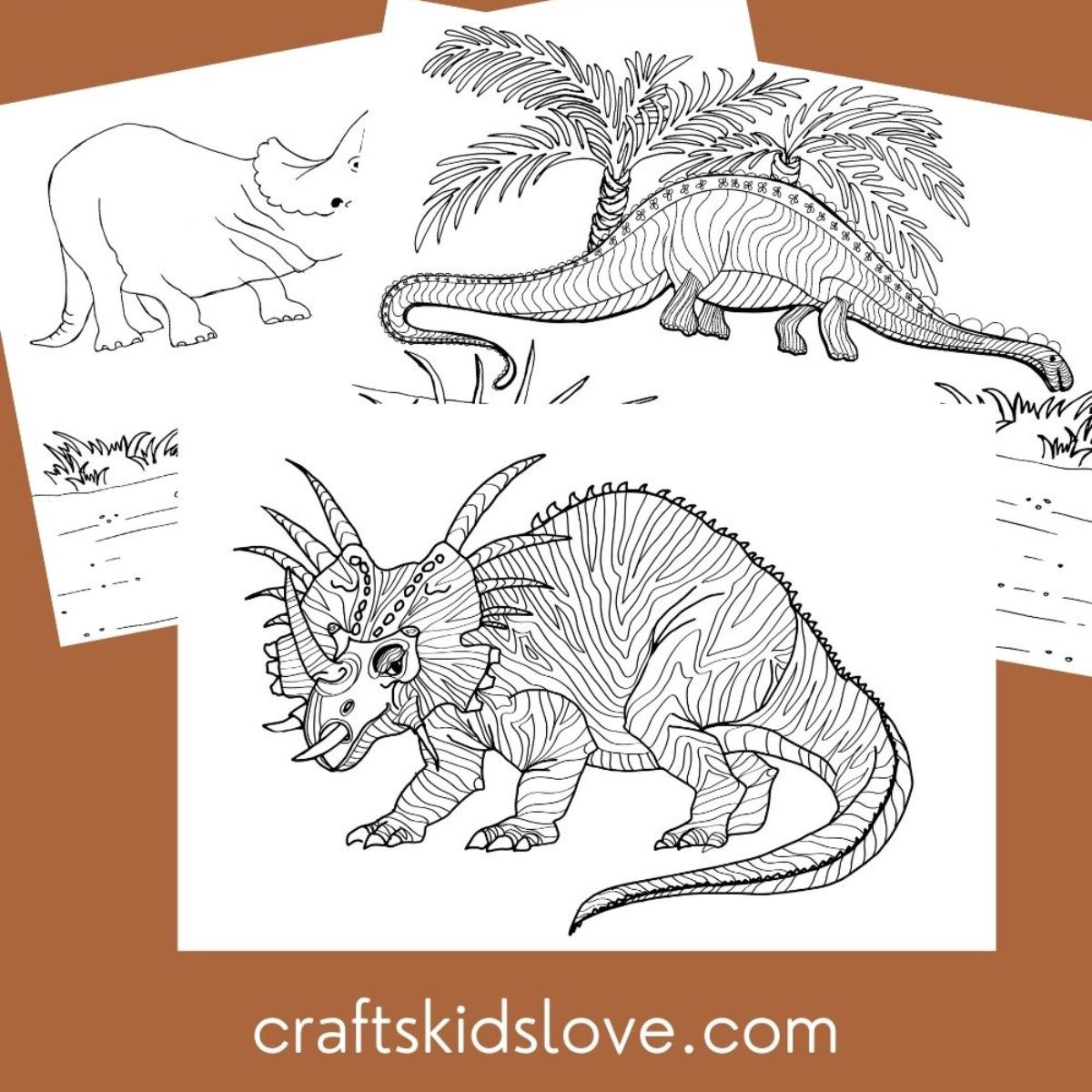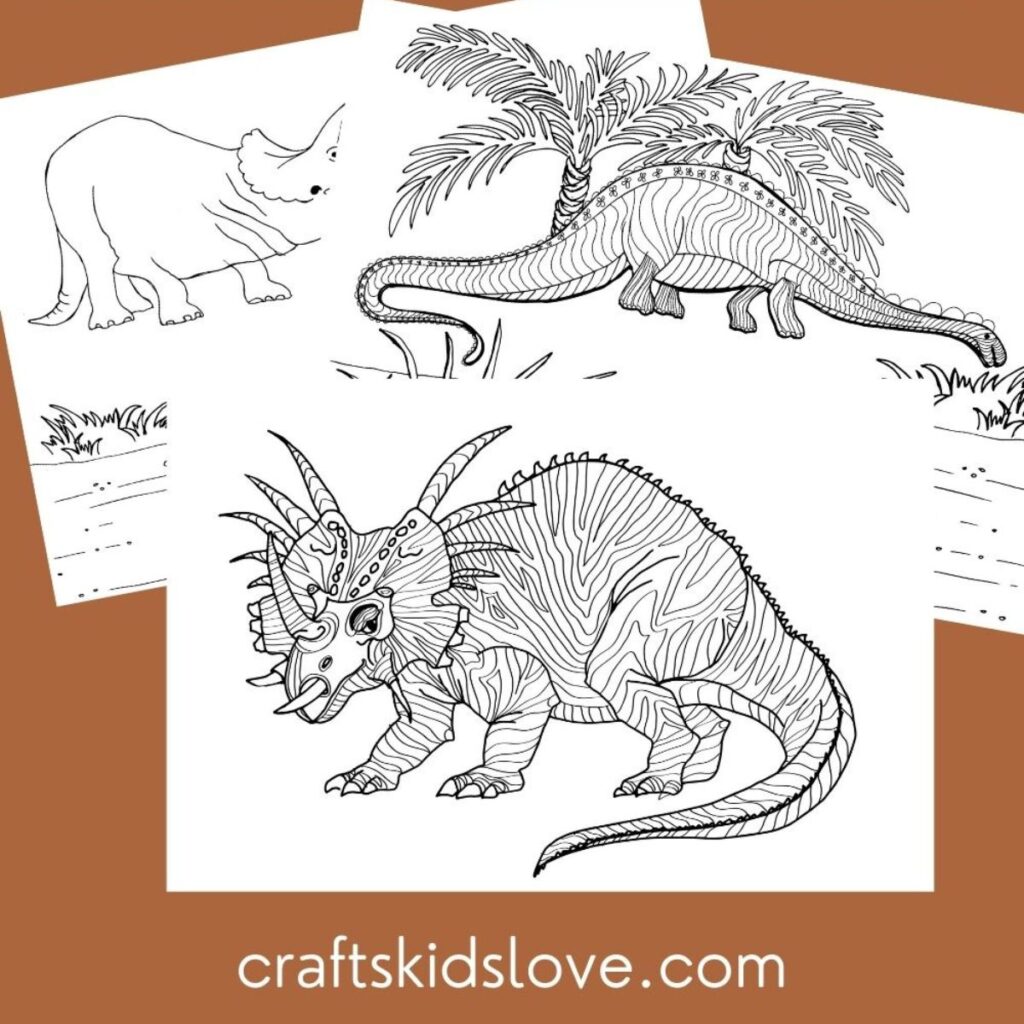 You can grab some Free Printable Dinosaur Coloring Pages from Crafts Kids Love. There's 5 different coloring sheets with cool detailed designs on them. Perfect for coloring with colored pencils, markers or crayons. Such fun for your dinosaur loving kids!
25) Dinosaur Bookmarks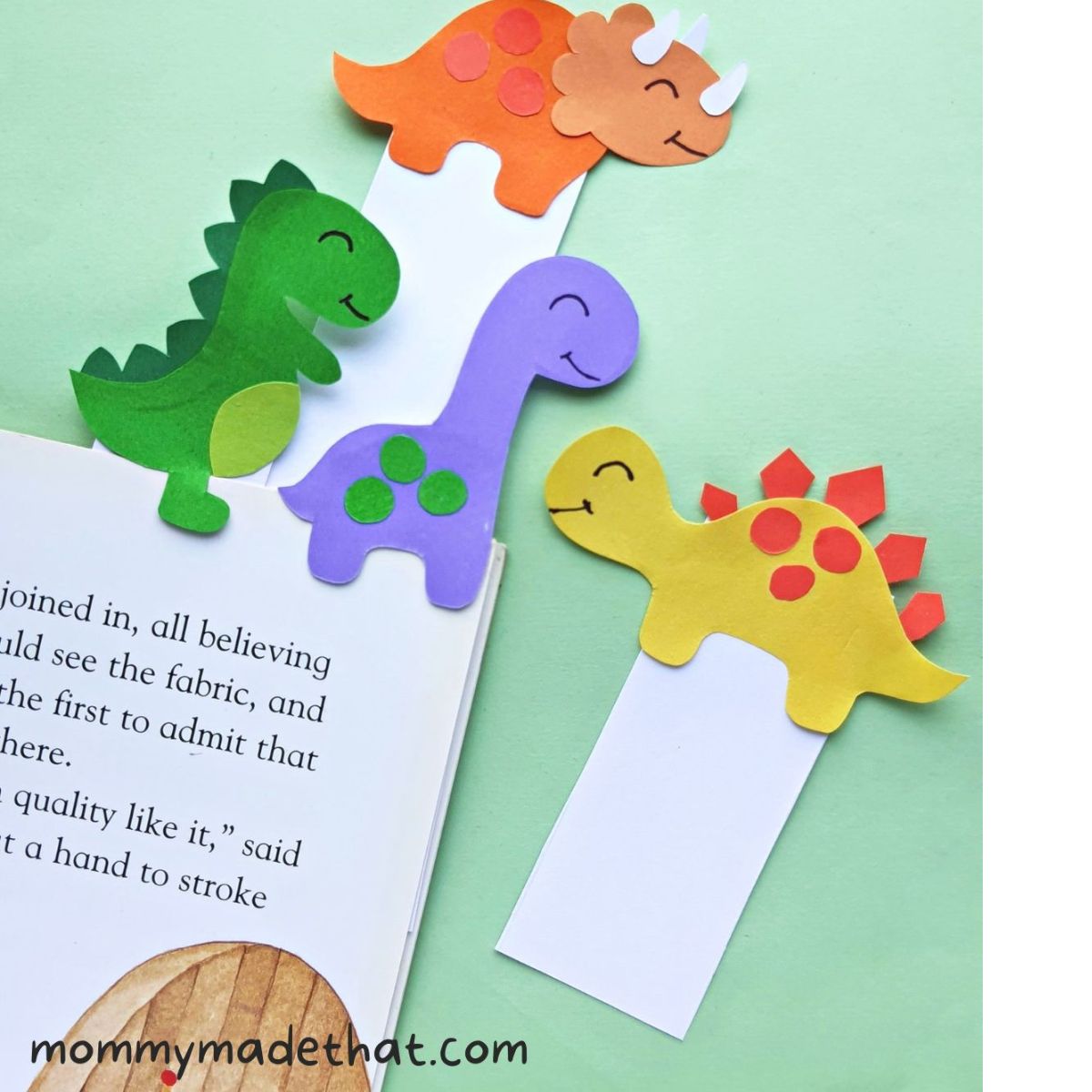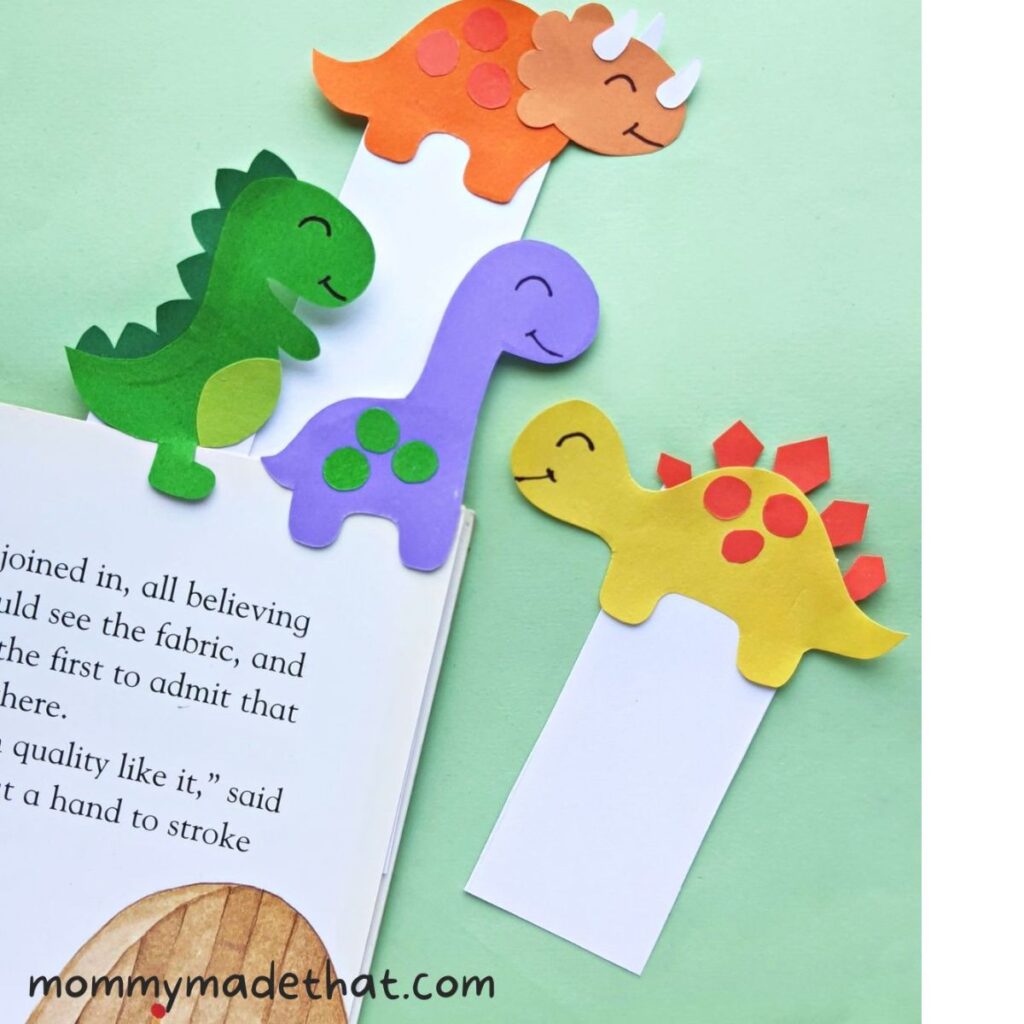 These adorable Dinosaur Bookmarks are by Mommy Made That. Kids will enjoy creating their very own bookmarks that they can then use! What a fun and functional dinosaur craft idea!
26) Easy Cardboard Dinosaur Feet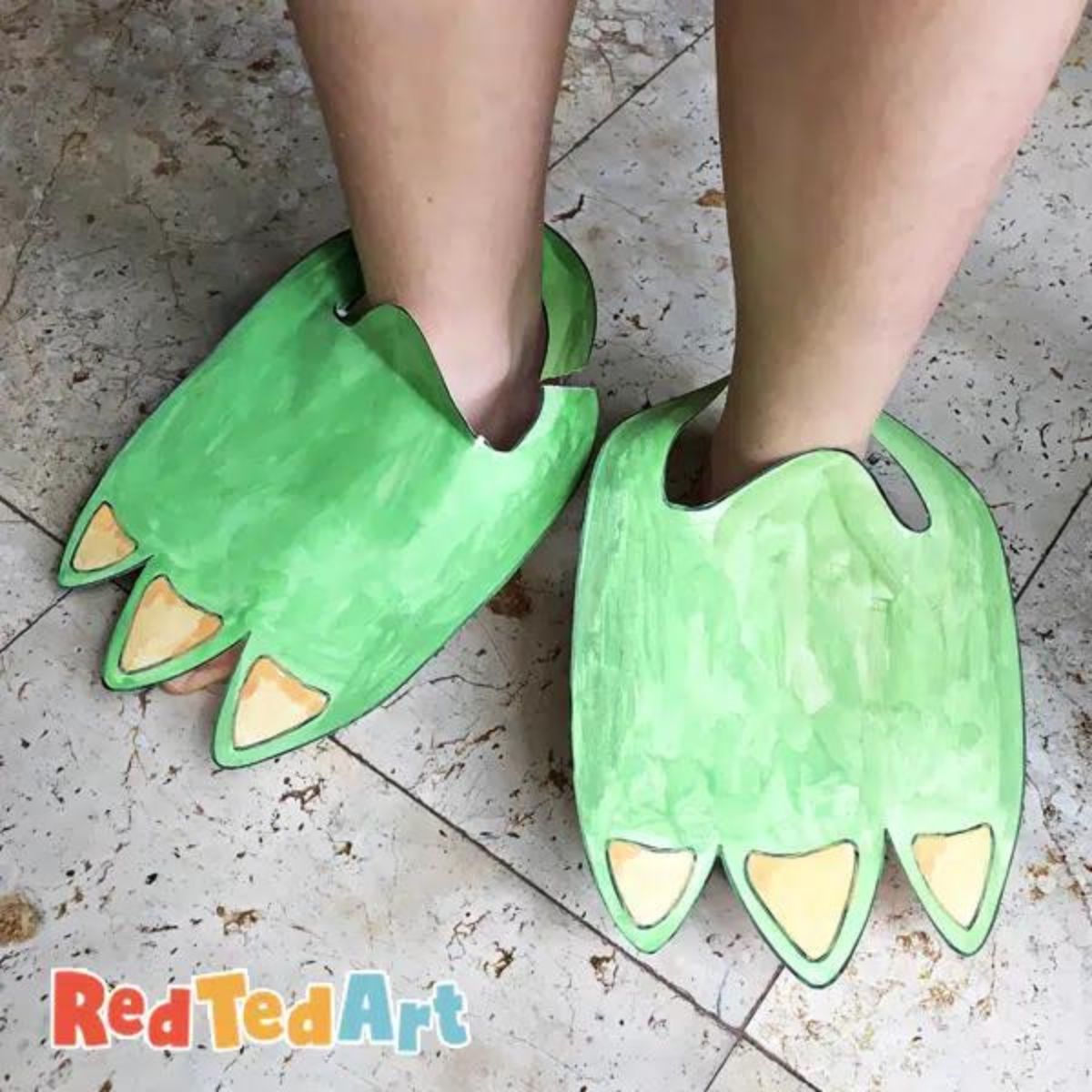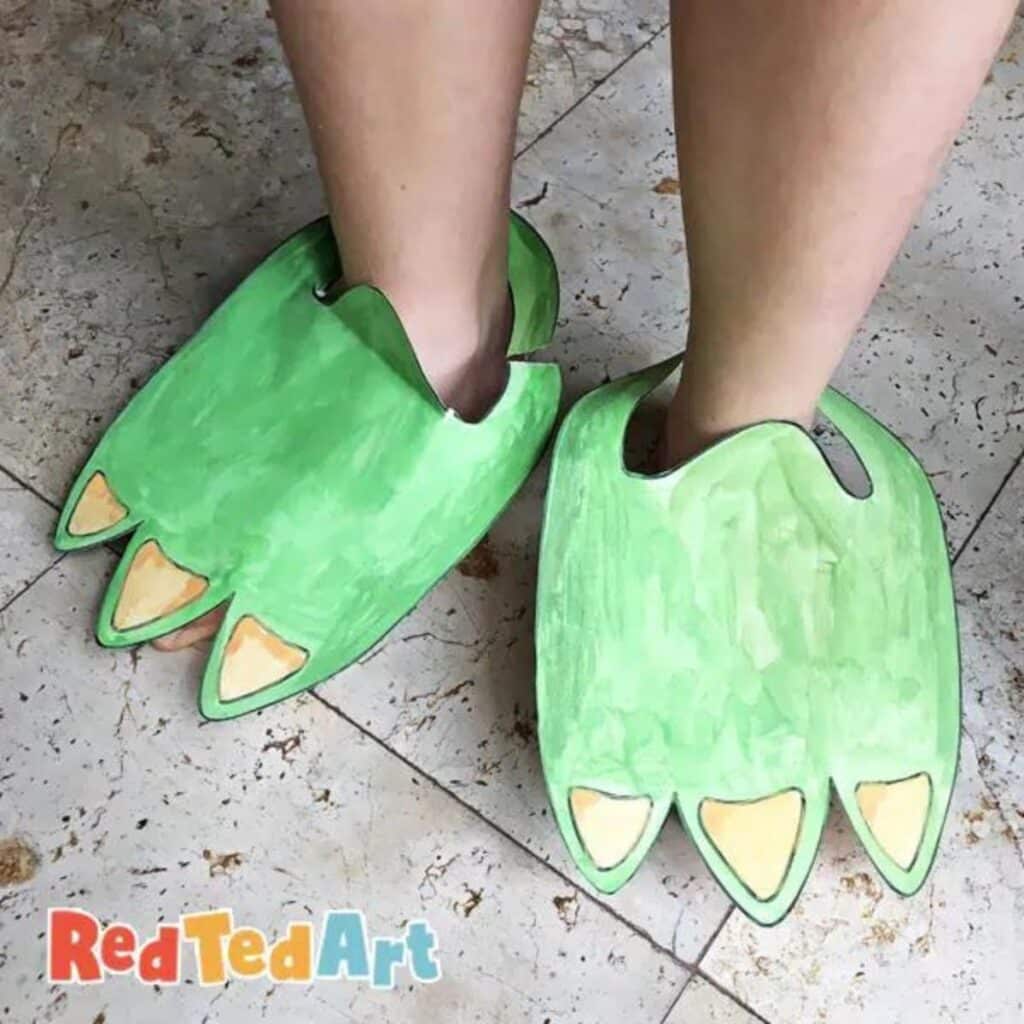 Check out these cute dino feet! This Easy Cardboard Dinosaur Feet idea is from Red Ted Art. It's easy with the free printable dino feet template. What fun your little dinosaur loving kid will have stomping around with this craft!
27) Salt Dough Dinosaur Bones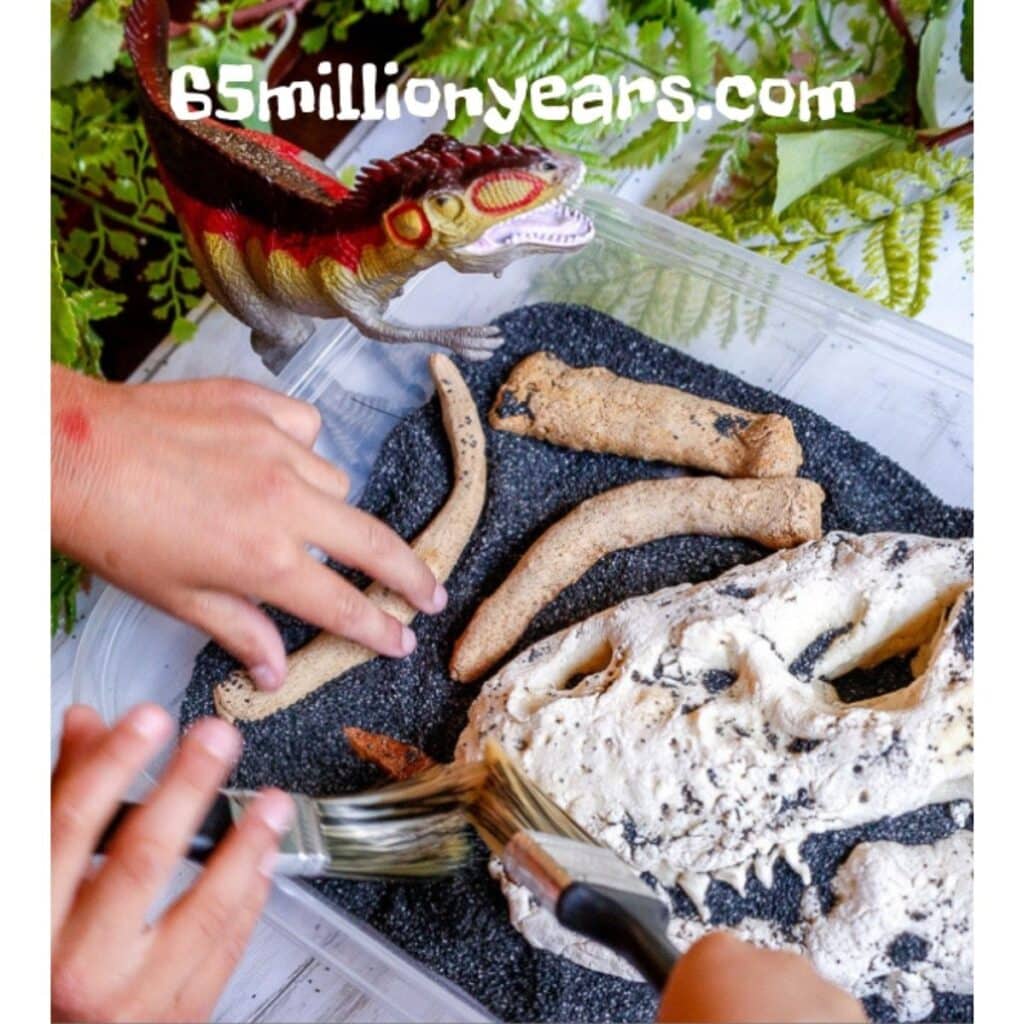 These Salt Dough Dinosaur Bones from 65 Million Years are simply amazing! Perfect for adding to your a dinosaur excavation sensory bin, kids will enjoy every part of this craft from creating the bones to digging them out of a sensory play experience. So much fun to be had!
28) Dinosaur Color By Number Pages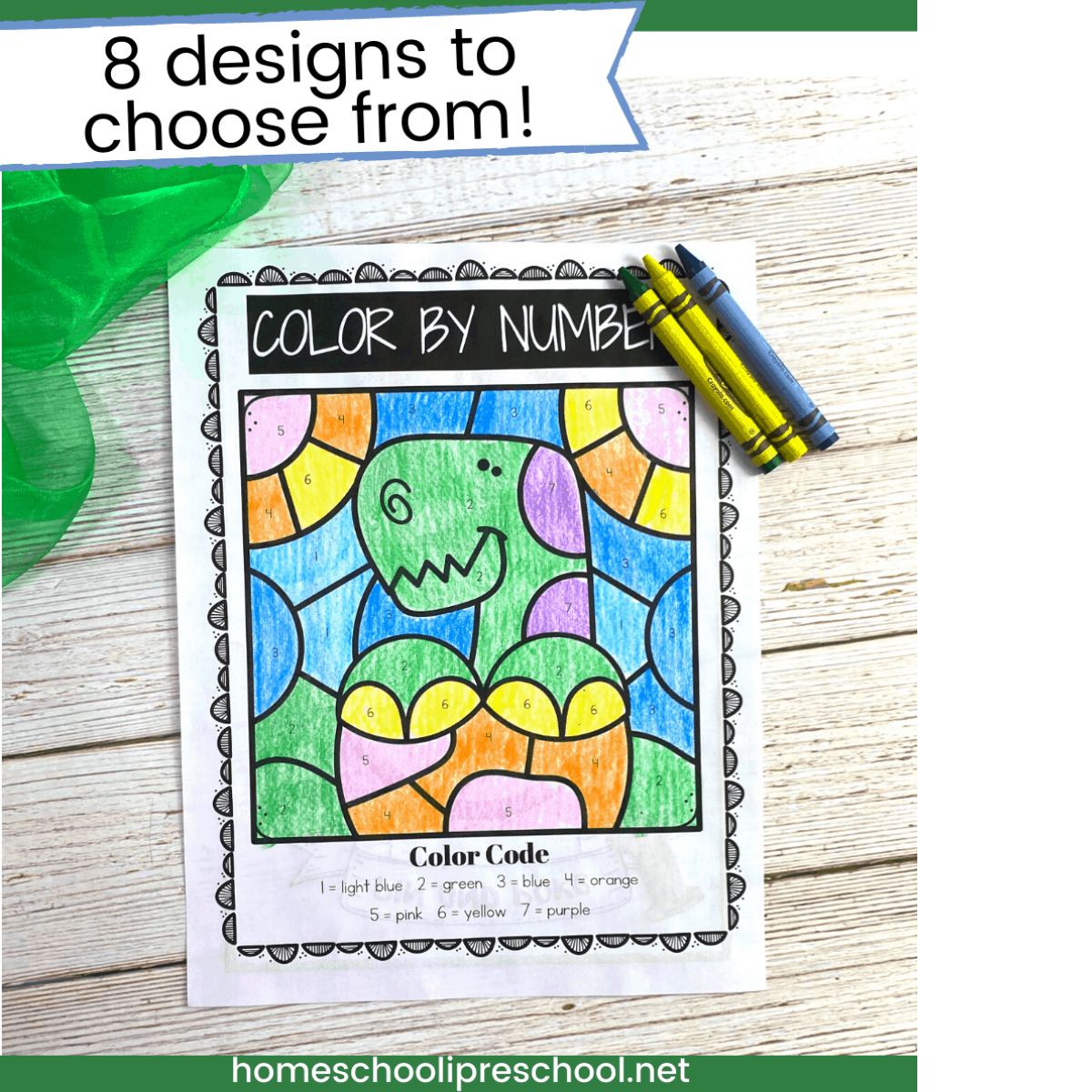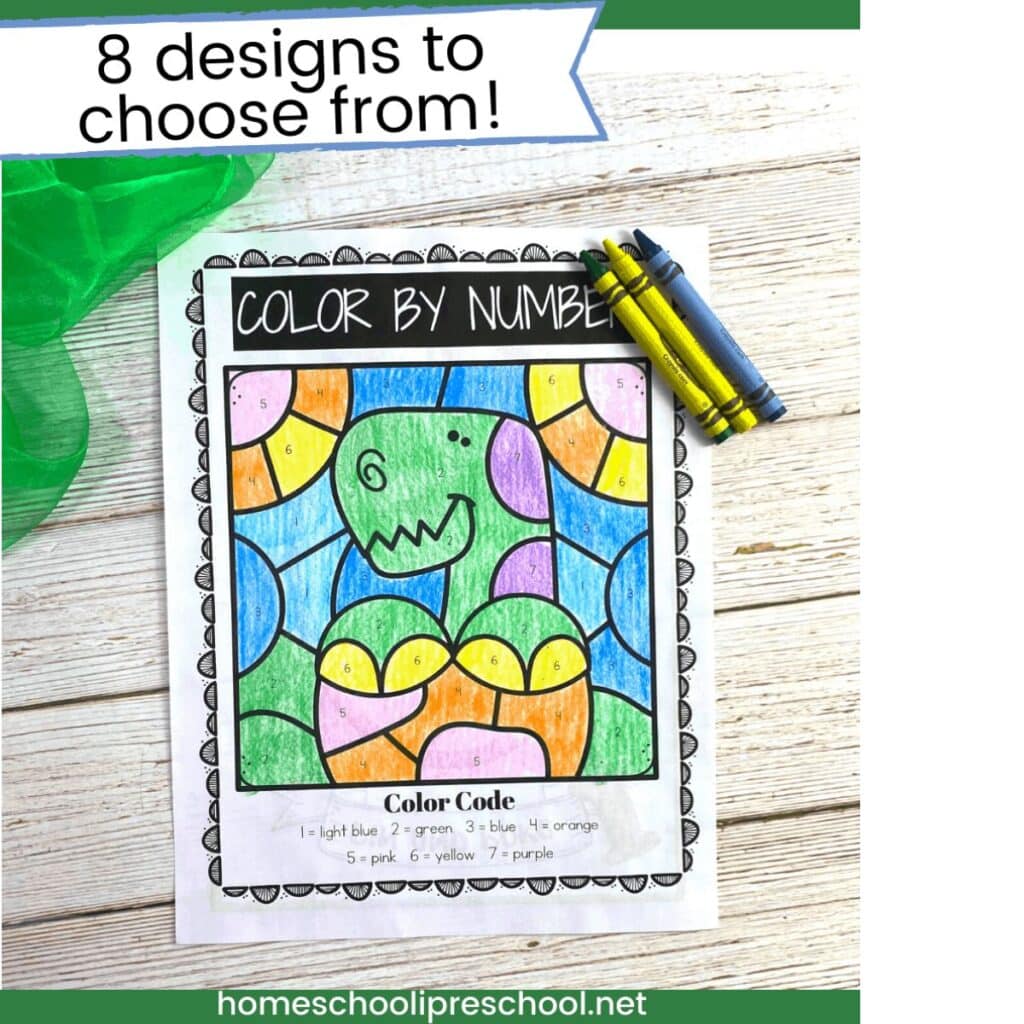 These Dinosaur Color By Number Pages are by Homeschool Preschool. They are perfect for number recognition and building fine motor skills. Plus, your little ones will love the dinosaur theme! So fun!
29) Dinosaur Handprint Craft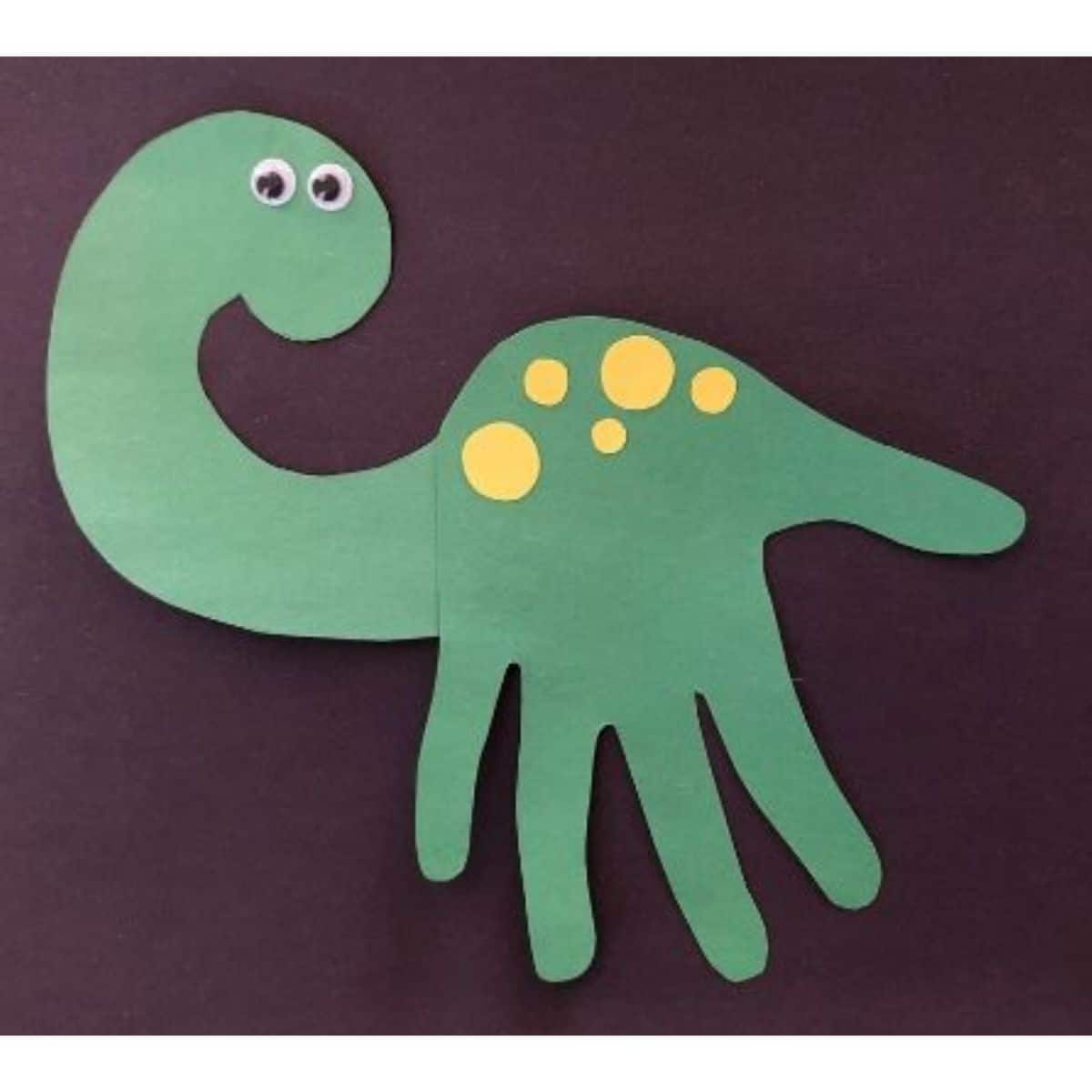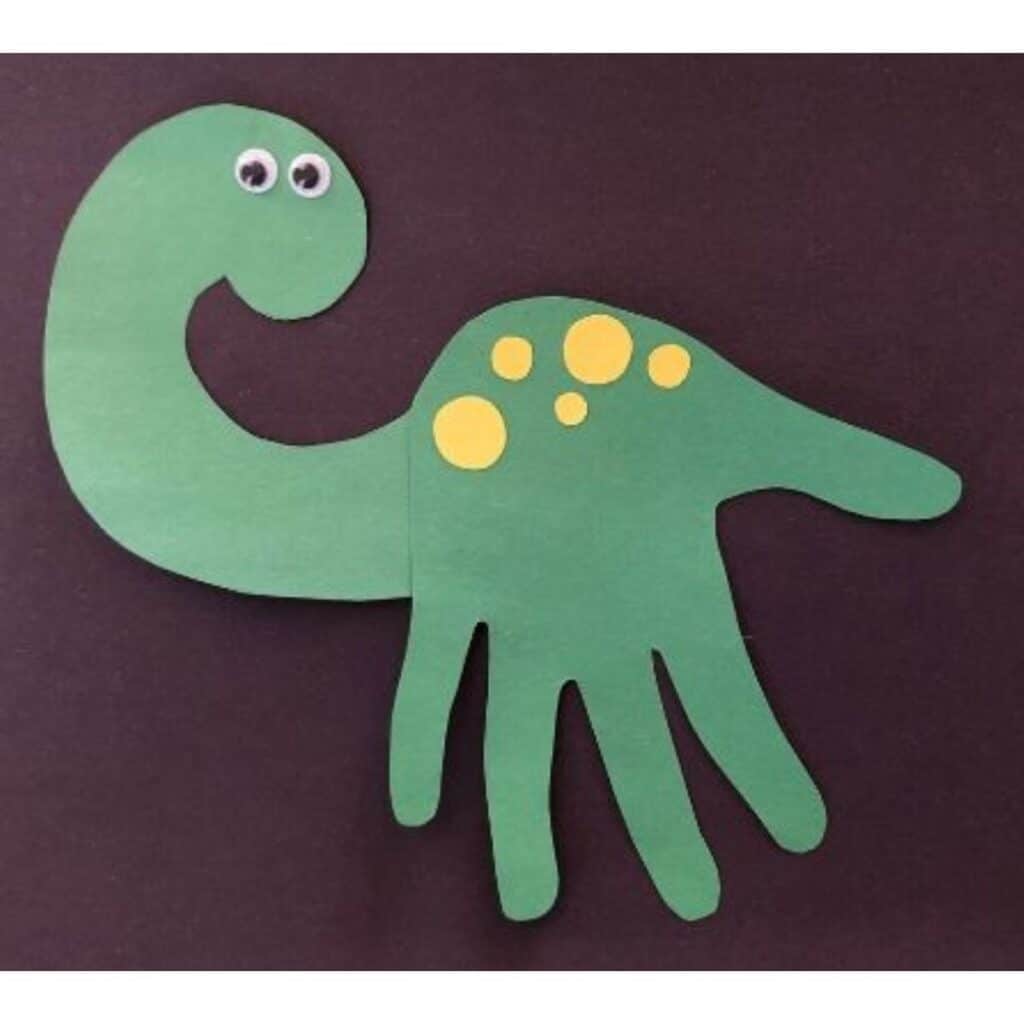 This Dinosaur Handprint Craft is by MomBrite. All you need is a few simple craft supplies to create this adorable dinosaur handprint craft! So cute and perfect for remembering how small your child's hand was at this age.
30) Free Printable Dinosaur Mazes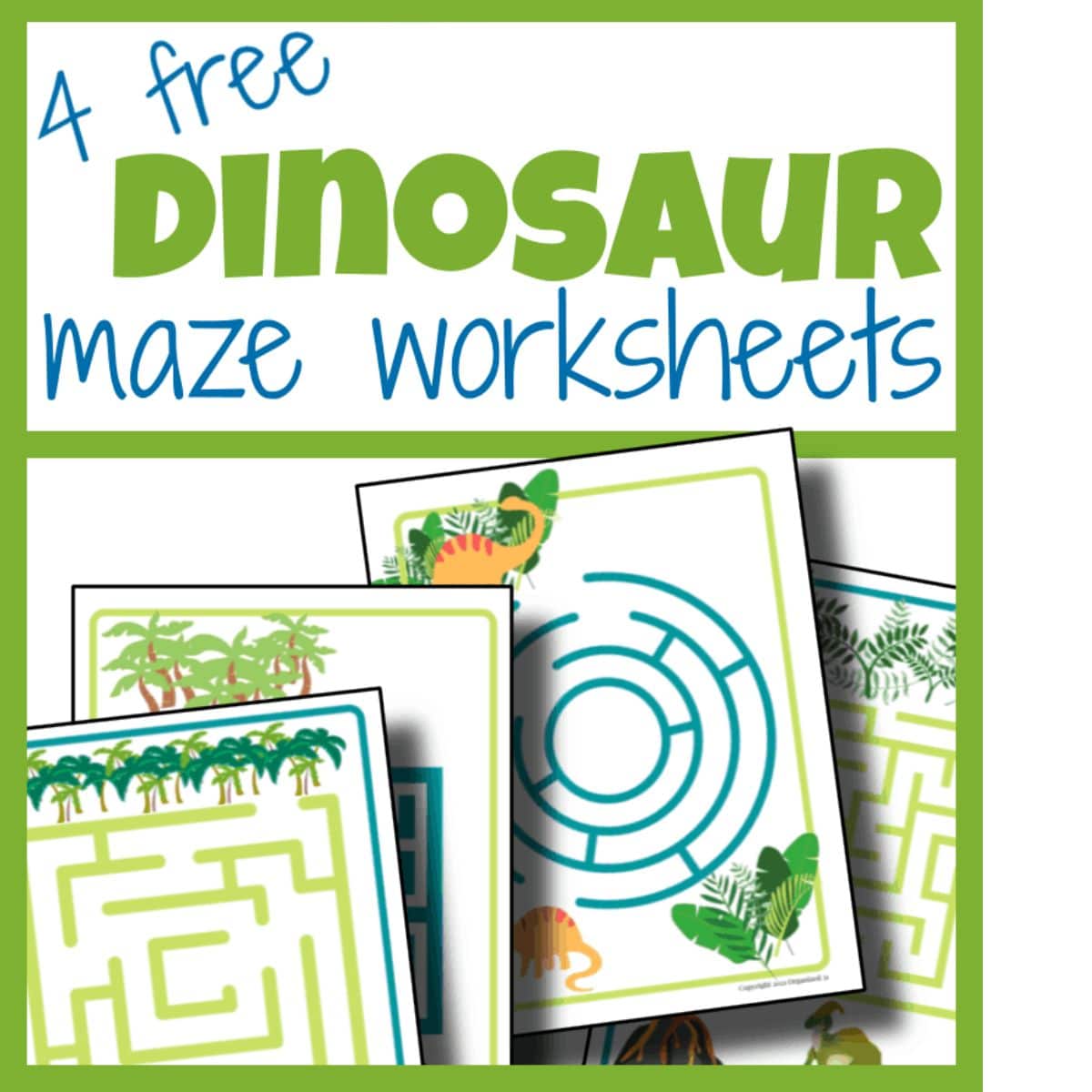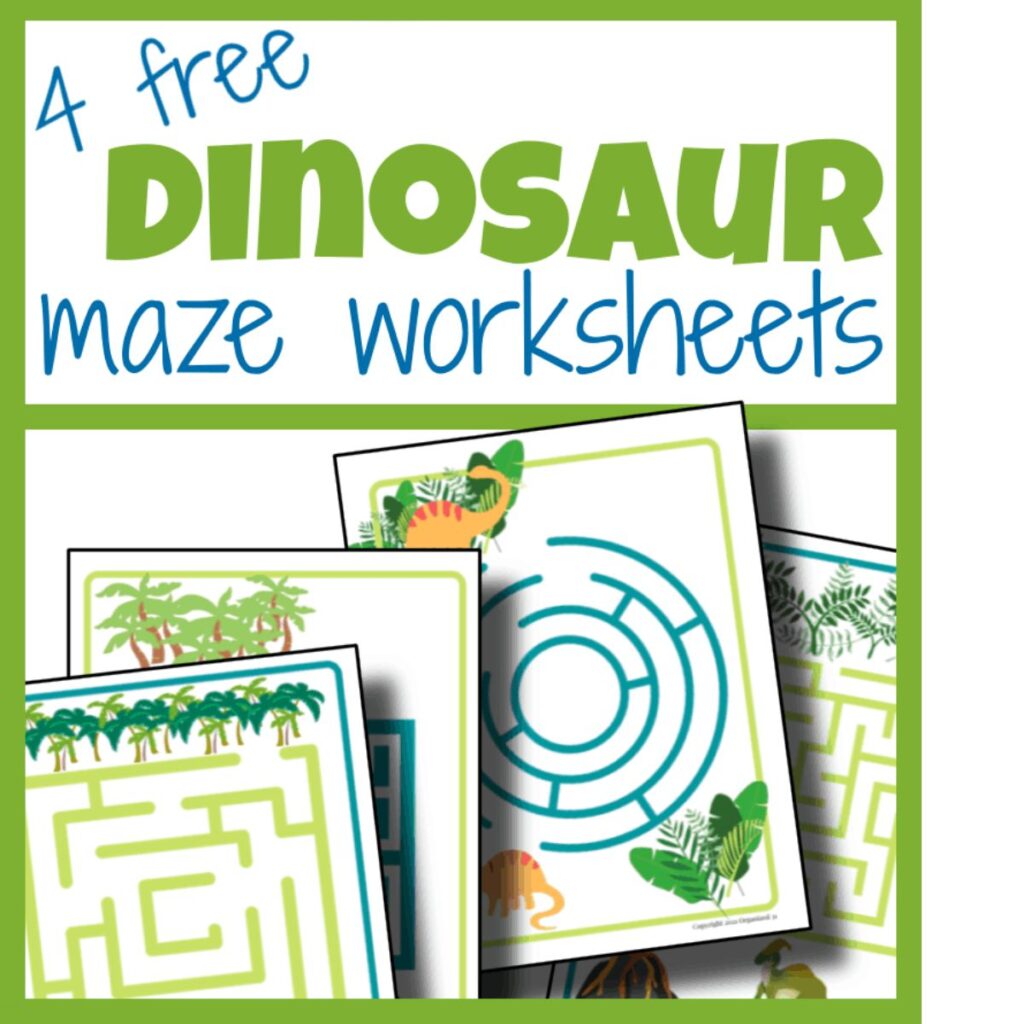 You can grab 4 free printable Dinosaur Mazes over at Organized 31. Little ones can practice problem-solving, hand eye coordination, and fine motor skills with these fun dinosaur printables!
That's it!
I hope you've found some amazing dinosaur themed activities for your lesson plans!
If you are looking for more fun dinosaur activities, be sure to check out these Dinosaur Play Dough Mats in my Etsy shop!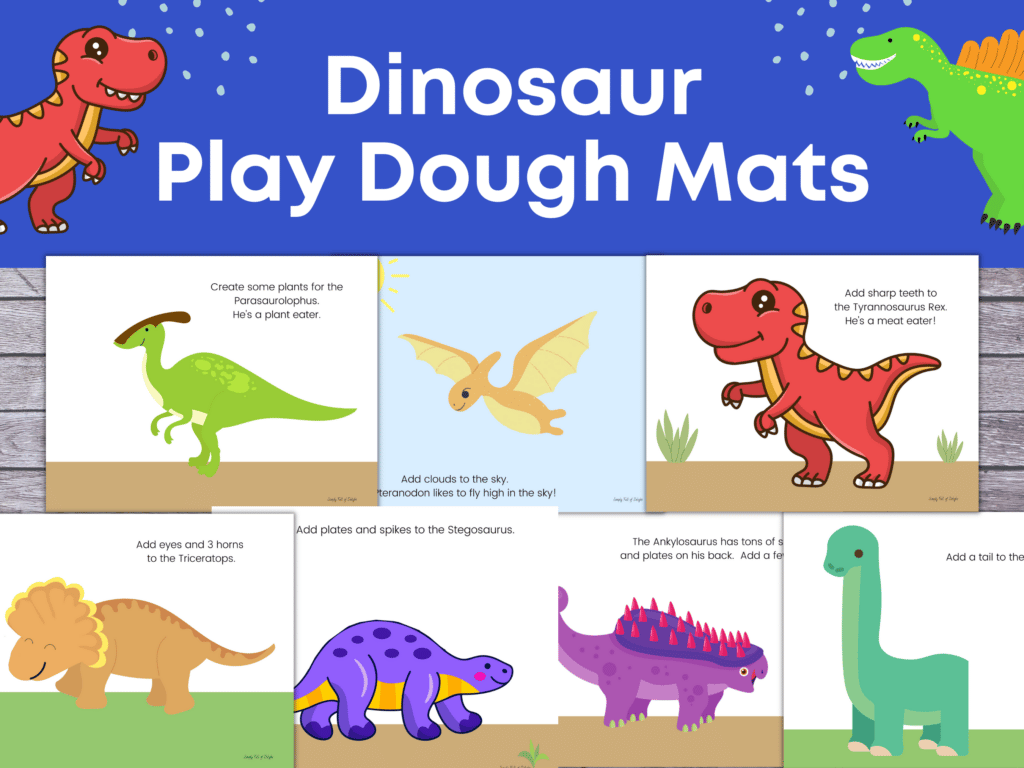 Each mat has a prompt that kids complete with play dough.
They can create plates and spikes for the Stegosaurus, horns for Triceratops, and sharp teeth for the Tyrannosaurus Rex. So much fun and perfect for your Preschool Dinosaur theme!
Get your Dinosaur Play Dough Mats here and use coupon code DINOS for 20% off!