Looking for the Best Teacher Christmas gift ideas? Here's 20 amazing gifts for teachers…unique presents they will love!
When I was a teacher, you can be sure I got a lot of apple themed gifts.
I received countless Christmas ornaments and plenty of Best Teacher Ever coffee mugs. Of course, I appreciated the sentiment behind the gift.
However, if you want to get the teacher something she loves, skip those items and delight your child's teacher with one of these totally useful teacher gifts.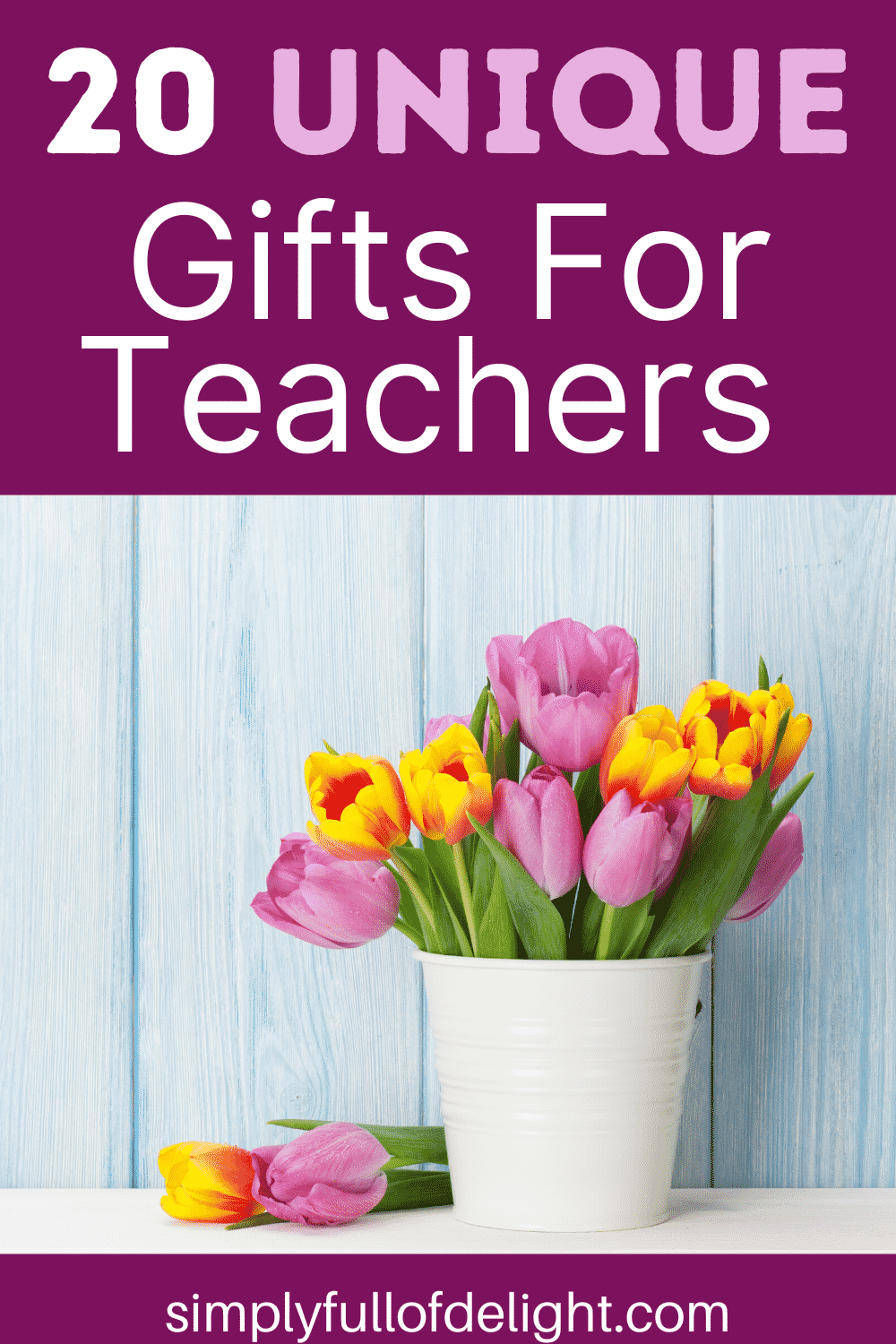 Disclosure: This post contains affiliate links for Amazon and Etsy. If you click on the link and purchase an item from that site, I receive an affiliate commission.
1) Gifts Cards – The Best Teacher Christmas Gift Ideas
The absolute best gift you can give a teacher is a gift card. I know that sounds a little bland and not exciting, but teachers often pay for classroom supplies, tissues, Clorox wipes, etc. out of pocket.
With a gift card, they can buy the items they need for their students or buy something to treat themselves.
You can buy gift cards for Target, Amazon, Walmart, Hobby Lobby, Starbucks, the movie theater, or restaurants. Any of these would bring a smile to your child's teacher!
2) Front Door Decor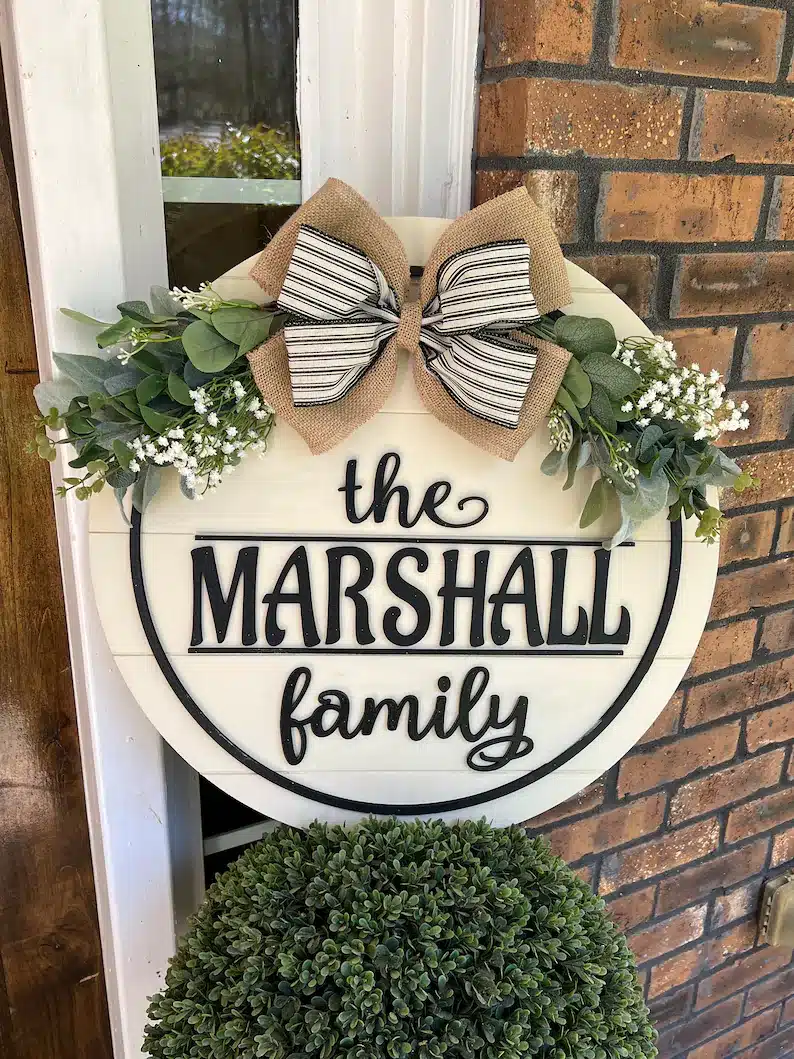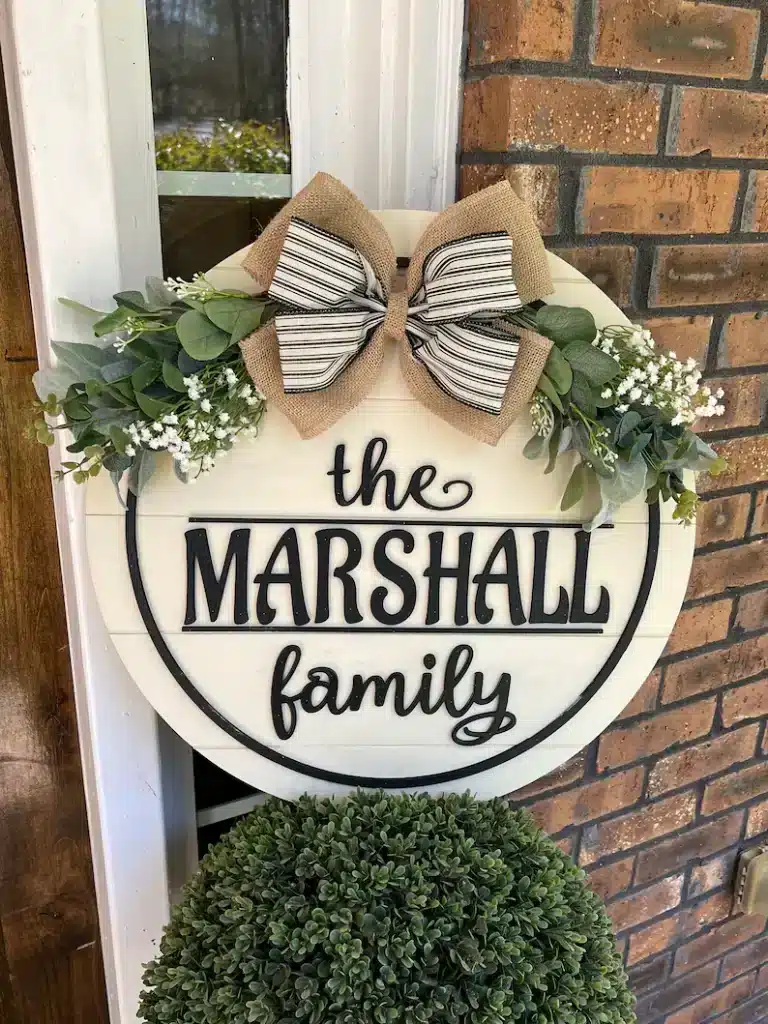 Looking for a physical gift? This Front Door Decoration by Southern Roots Signs GA will surprise and delight her.
She will remember your family each time she sees it! Other color choices and designs are available.
3) Lanyard – Teacher Gifts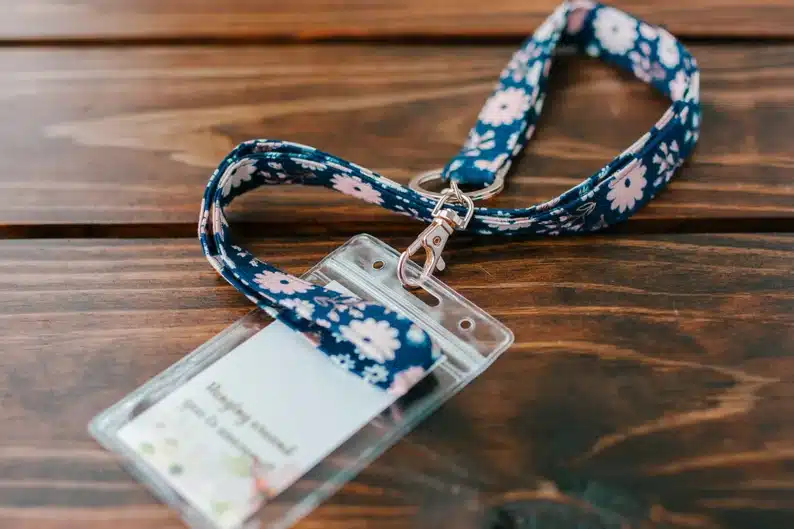 A lanyard can be an excellent gift for the teacher who has to wear a name badge each day or to keep track of her keys.
Many teachers love to have multiple lanyards to change out from time to time. The beautiful rose gold lanyard pictured is from 13 Dragonfly Designs.
Check out this Etsy shop for many more fun colors and designs.
4) Laptop Bag
A nice laptop bag or tote bag is always appreciated. Teachers carry a bag home every night, often with heavy items in it, so bags get worn out over time.
I recommend a neutral color, unless you know her favorite color. These Floral bags are super cute!
A nice bag can be gifted as is, or you can fill it with school supplies or some new classroom books.
5) Classroom Supplies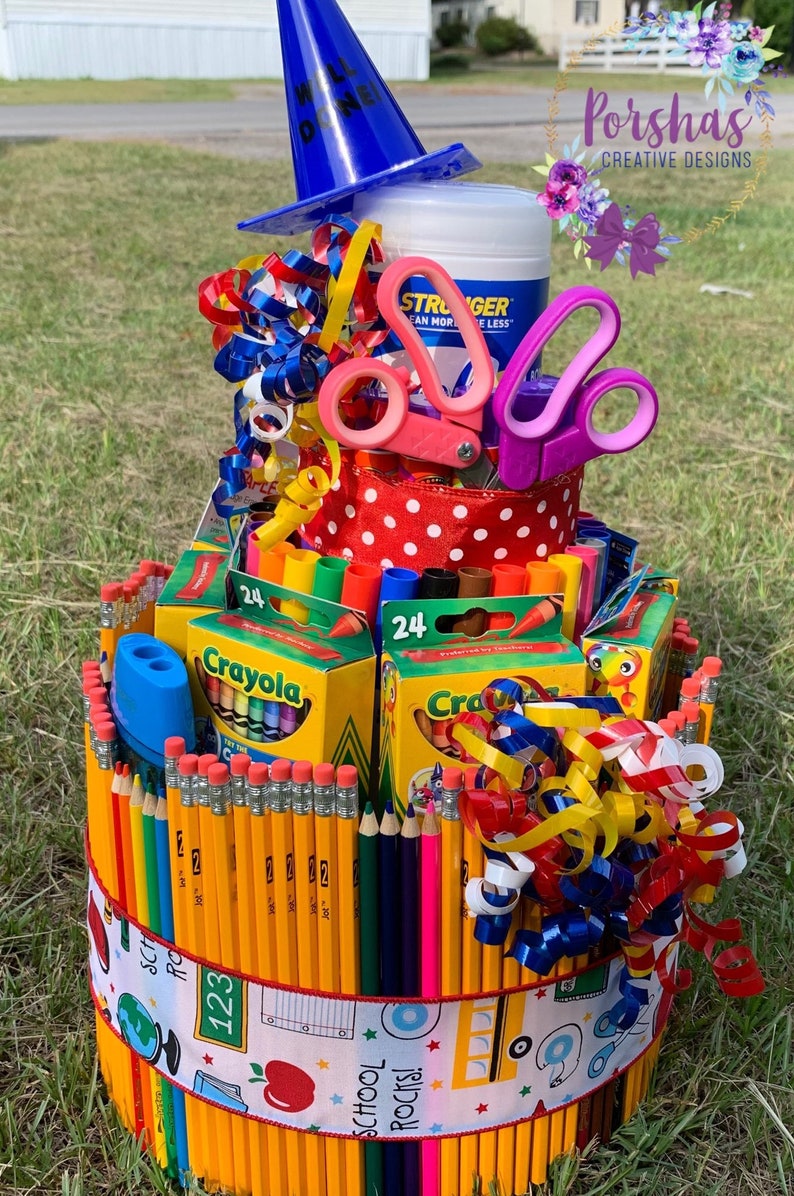 Check with your teacher and see if she is in need of any classroom supplies. She may be running short on tissues by this point in the year or in need of pencils, glue, or other classroom supplies.
You can present as a gift basket or a fun school supplies cake like this one from Porsha's Creative Designs on Etsy.
6) Treats
His or her favorite drink or snack would be a huge hit! If they are a coffee fan, you might gift them a Starbucks gift card. If they are always drinking soda, bring them a box.
Chocolates and packaged candy are also generally a good idea as most people like a sweet treat, but those that don't can easily re-gift it.
Personally, I advise against homemade treats. Pre-packaged are better when gifted to someone you don't know as they may have food allergies and if it is pre-packaged, it will have a longer shelf life as well.
7) Yeti Tumbler – A great teacher gift for Christmas
A Yeti Tumbler is definitely one of those wow Christmas gifts for teachers. Yeti cups keep cold drinks cold and hot drinks hot.
I am simply amazed by how well these insulated cups work. They are also dishwasher safe, which is the real gift!
Yeti Tumblers come in various sizes, styles, and colors. With so many choices, you are sure to find one she will adore!
8) Water Bottle – Teacher Gifts
This Hydro Flask Reusable Water Bottle is a great teacher gift! Water bottles that are insulated and can keep liquids cold for 24 hours are perfect for people who are on the go!
I love that these are dishwasher safe too!
9) Books
Books make great teacher gifts. Teachers are often looking to expand their classroom library.
If the teacher is new or new to that grade level, age-appropriate books are awesome.
If he or she has been teaching for a while, a gift card to a local bookstore would always be a welcome Christmas gift for teachers.
10) Expo Markers – Teacher Gifts
Expo markers are always needed in most classrooms. A variety of colors makes the gift more fun!
Add these to a gift basket with pencils and some candy and you are all set.
11) Personalized Pencils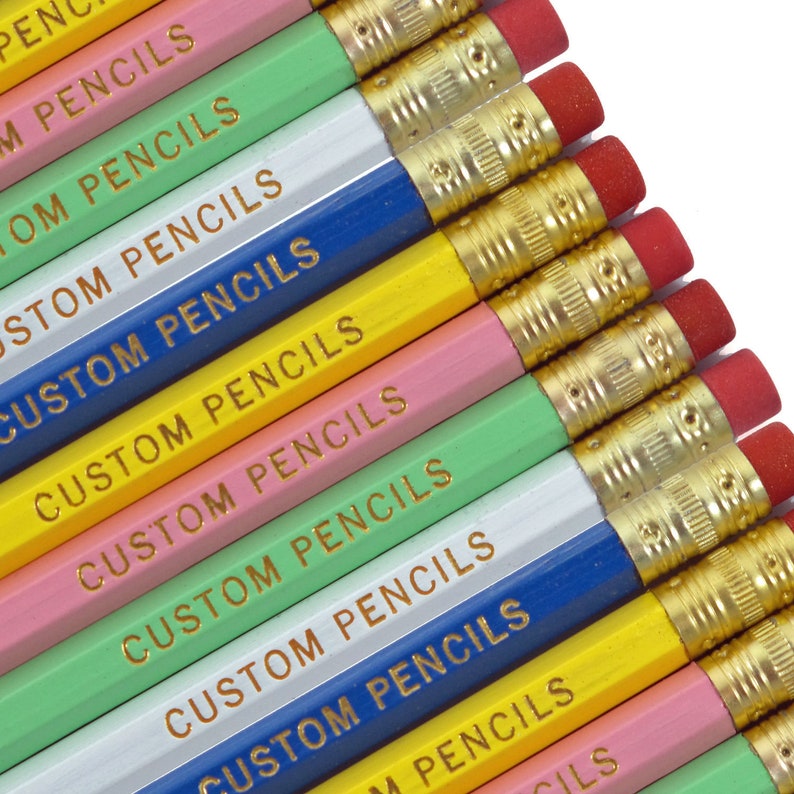 Custom pencils are a fun gift that always come in handy.
It might sound silly to gift pencils, but teachers lose hundreds of pencils when students borrow them and forget to return them. That's all money out of pocket for a teacher.
When students borrows a personalized pencil from the teacher, this helps them remember it belongs to the teacher and it should be returned.
These pencils are from the Etsy shop Aurous Press. There are lots of colors, designs, and types of pencils to choose from.
12) Bath and Body Works Soap – Best Teacher Christmas gift ideas
Bath and Body Works foaming soap is one of my favorite gifts because it is both functional and something that you can use everyday.
Personally, it is not something I typically buy for myself. I love receiving fancy soap because it is practical and indulgent at the same time.
Bath and Body Works soap makes the perfect delightful gift for a teacher.
13) Personalized Canvas Tote – Christmas gifts for teachers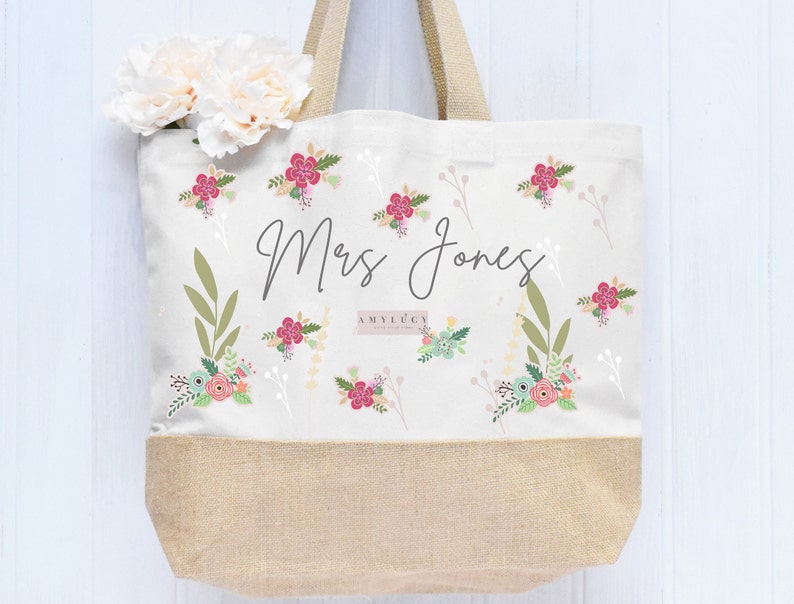 This adorable Personalized Tote Bag by Etsy shop Amy Lucy Designs is the perfect combination of pretty and functional.
I love the flower accents combined with the jute base. The personalization makes it an unforgettable gift for a teacher.
A nice tote bag like this one can serve as a bag to take back and forth to work or to carry on the weekends.
14) Custom Classroom Sign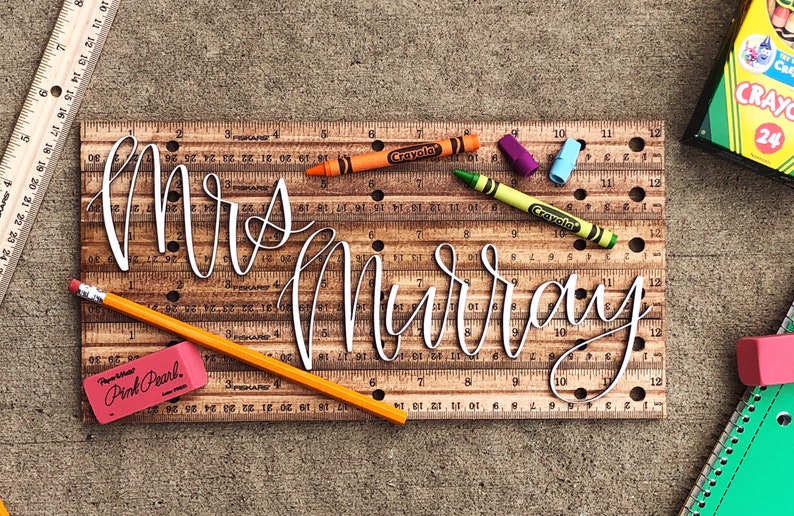 This Custom Classroom Sign by Font Garage on Etsy makes a unique gift for teachers. Sure to be a gift she will remember for years!
Be sure to check out the other unique items in this Etsy shop.
15) Organization Basket
Just like any other space, classrooms need Organization Baskets and decor items to refresh the space after a while.
You can find beautiful bins and functional baskets on Amazon that would make amazing Christmas gifts for teachers.
16) Wooden Pencil Cup – Christmas teacher gifts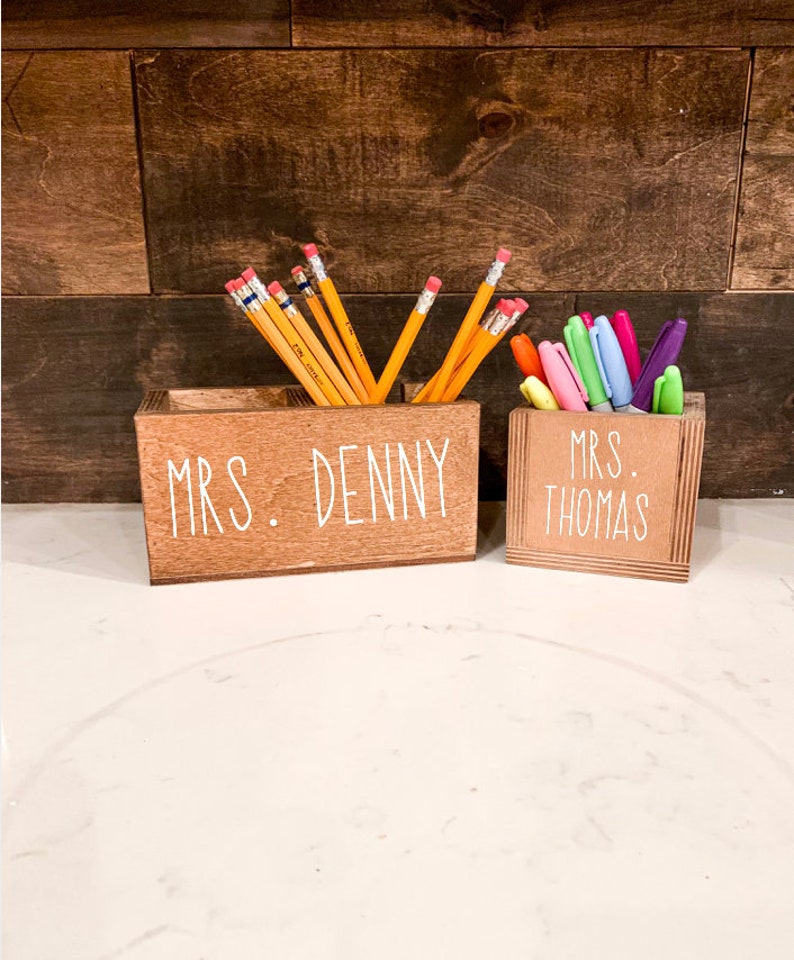 These Custom Wooden Pencil Cups by Simply Stained Shop on Etsy make beautiful and functional teacher gifts! I love how you can customize them with your teacher's name and pick the color of stain for the wood.
17) Live Plant
These beautiful Live Potted Plants are an excellent gift idea for teachers! Plants bring a breath of fresh air to any room.
Your child's teacher could enjoy her new plant at home or in her classroom. What amazing Christmas teacher gifts!
18) Succulent Gift Box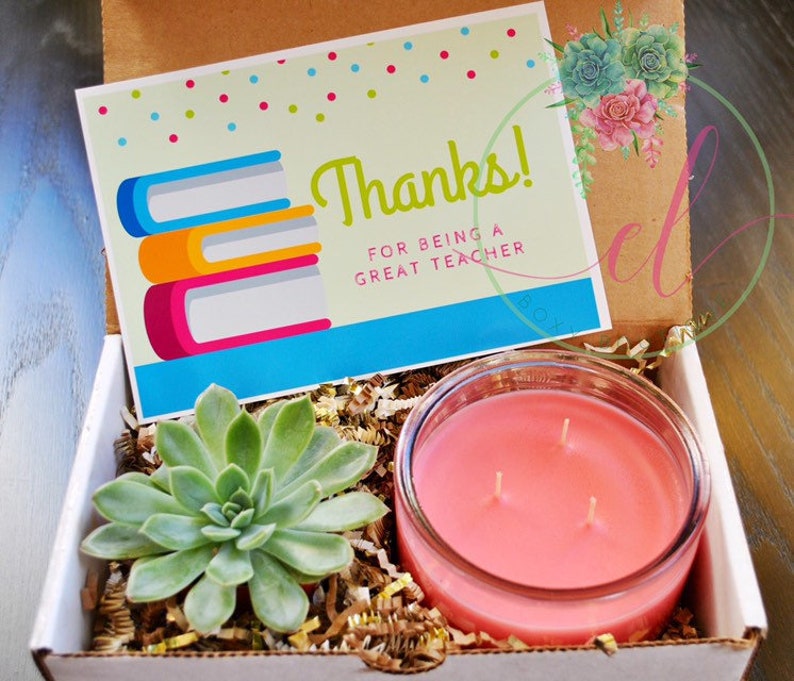 These beautiful Succulent Plant Gift Boxes by Evangeline Lily's come with a live plant, candle, and card, all presented in a lovely way!
Perfect for sending to your child's teacher to show appreciation!
19) Specialty Nuts and Chocolates – Christmas teacher gifts
This Specialty Nut and Chocolate Gift Box is sure to be enjoyed! Specialty foods make an amazing gift ideas for teachers as they can try something new.
This is a great teacher gift idea for both men and women.
20) Personalized Clipboard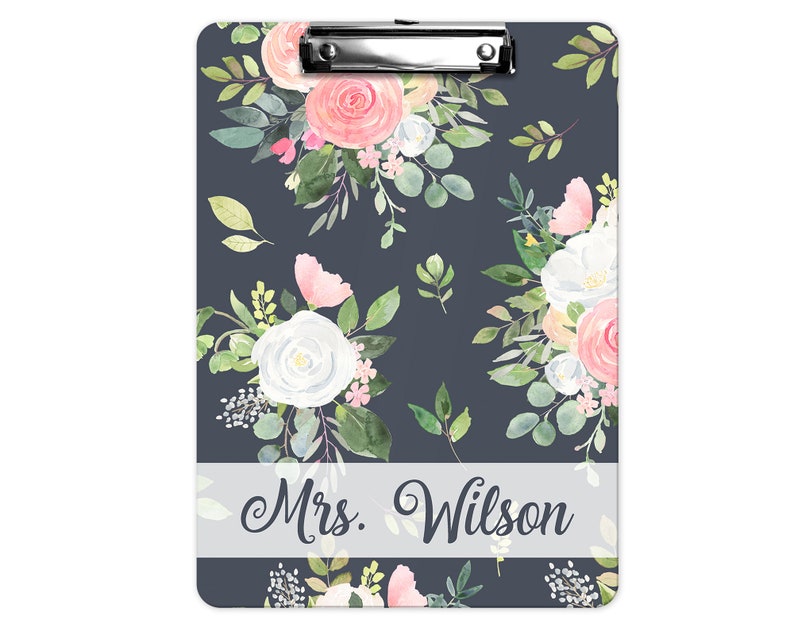 This beautiful Personalized Clipboard by Lena Lane Clothing would make a wonderful gift for a teacher! Sure to be useful in the classroom and super cute, it will be a quick favorite!
Lots of different colors and prints are available, so you are bound to find exactly what you are looking for!
I hope you've found some helpful Best Teacher Christmas gift ideas!
If you happen to be a teacher or former teacher, feel free to share your recommendations in the comments.
Other Articles you might enjoy:
My Top 10 Favorite Etsy Purchases